The High-Res Mode of the Olympus OM-D E-M1 Mark II
Many may have heard of Hi-Res mode but probably few have used it. The most well-known characteristic of this feature is the absolutely incredible 80 Megapixel resolution that can be obtained from a 20MP sensor, but the list of benefits does not stop here.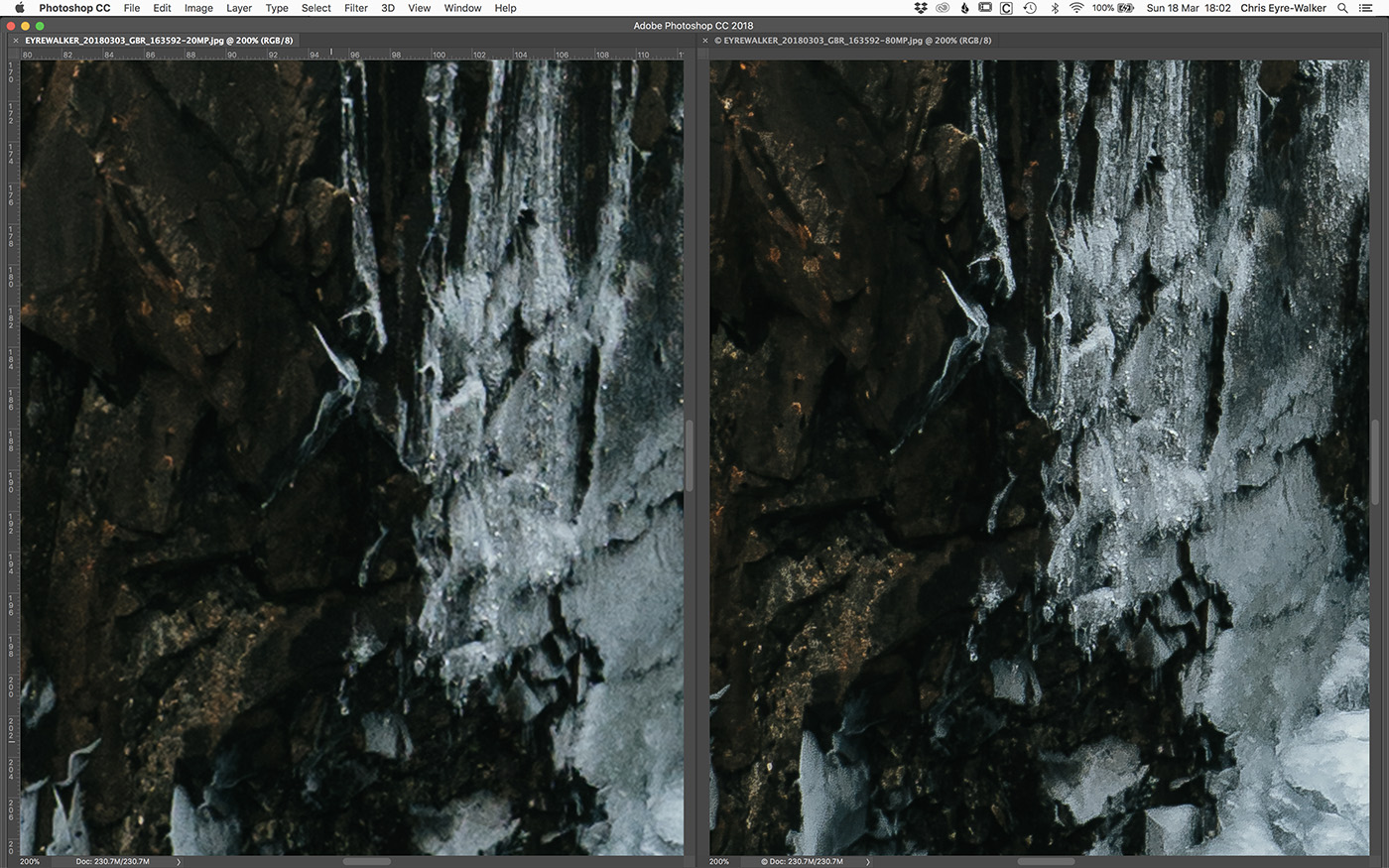 For those who wish to know more about this feature and how to use it, Chris Eyre-Walker, official Olympus Visionary, has written a very detailed and widely illustrated article explaining everything you need to know about the Hi-Res mode.
[…]
The Hi-Res Mode
Olympus makes use of the motors that are normally dedicated to stabilising the sensor and turns their movement into a 'high frequency' movements.
This allows the motors to move the sensor by exactly the amount needed to shift the photosites by one whole photosite unit.
The camera then only stores one RGB value, without borrowing the neighbour information and repeats this process until it has one Red, one Green and one Blue value per photosite location.
The result: The colour information now is 100% accurate for each Pixel. No 'borrowing' from neighbours needed. This makes the interpolation process redundant and the total amount of information has now been tripled*.
*to be accurate: it has been quadrupled, since the sensor has moved 3 times and it has read out 4 values (greens are doubled up and subsequently averaged) making up: 1xRed, 2xGreen/2, 1xBlue value.

Advantages of using Hi-Res Mode
The obvious advantage is the increase in resolution of course. But not only do we get more pixels, we also get more accurate pixels.
This becomes clearly visible when you start to push the files in Lightroom. There is much less noise and a lot more colour information.
Additionally, there's almost zero visible fringing (false colour) in the Hi-Resolution shots.
Hi-Res mode LOVES sharpening too. The images really come to life once you add a little sharpening to them.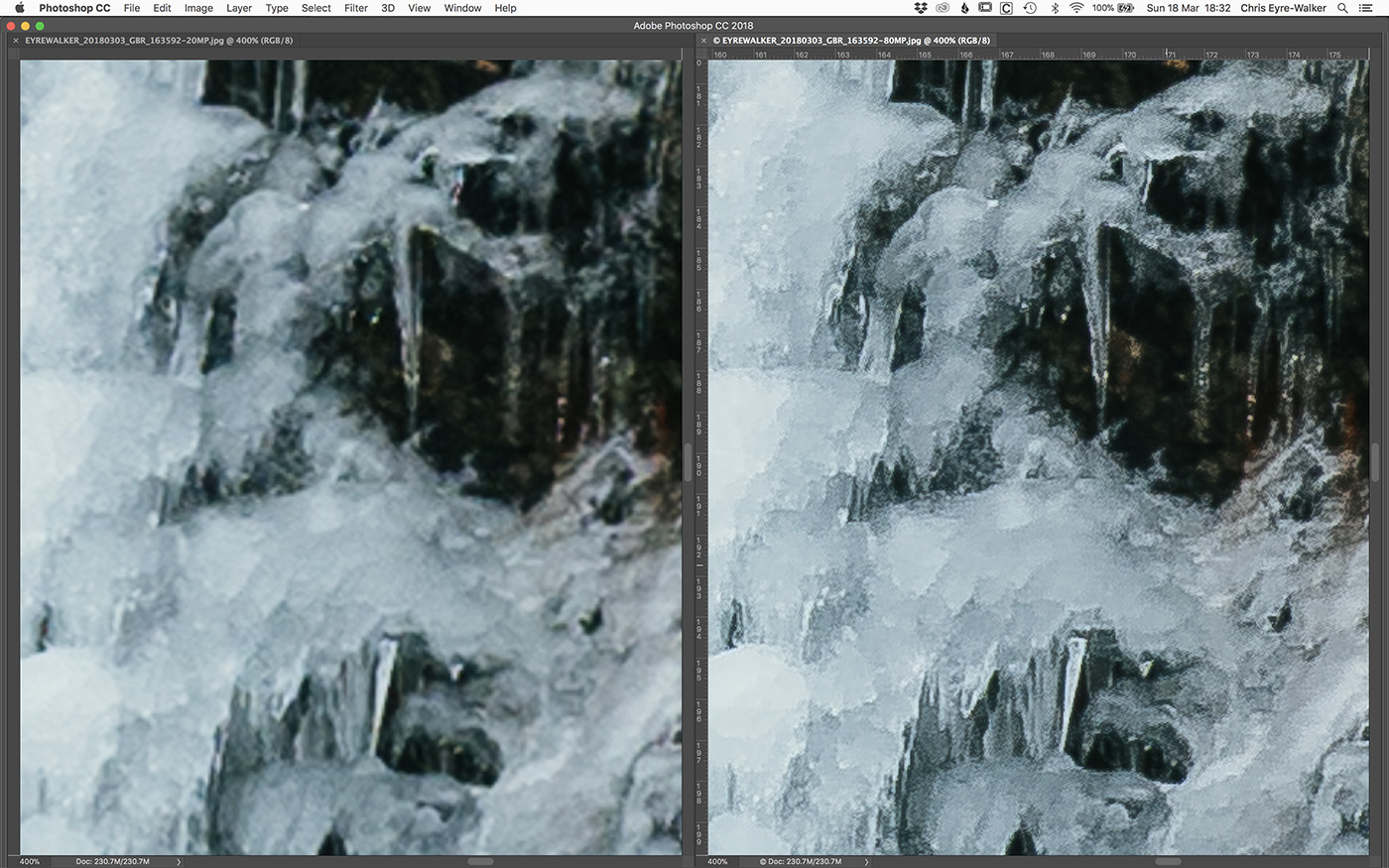 Limitations
There are a few physical limitations to the Hi-Res shots.
– You can't go above ISO 1600
– Minimum Aperture is f/8
You'll need sharp glass for this mode. Since we're effectively doubling the detail, we also need a lens that can resolve that kind of detail.
[…]
You can read the full article here:
https://chriseyrewalker.com/the-hi-res-mode-of-the-olympus-om-d-e-m1-mark-ii/
---
---