About a refugee and a camera
I am on Insta. Not that I really want to, but because just about the entire world is, and you kind of must. It does have its advantages, though. Through Instagram, I met a group of local photography enthusiasts that meets every other two months for a photo walk. A calm and almost timid man from Syria is part of that group as well.
The man was a professional photographer in Syria and had actors and actresses as his customers. He fled to The Netherlands, losing everything he had to the war. That meant he also lost all his camera gear and almost all his photos. Can you imagine losing all photos you ever made?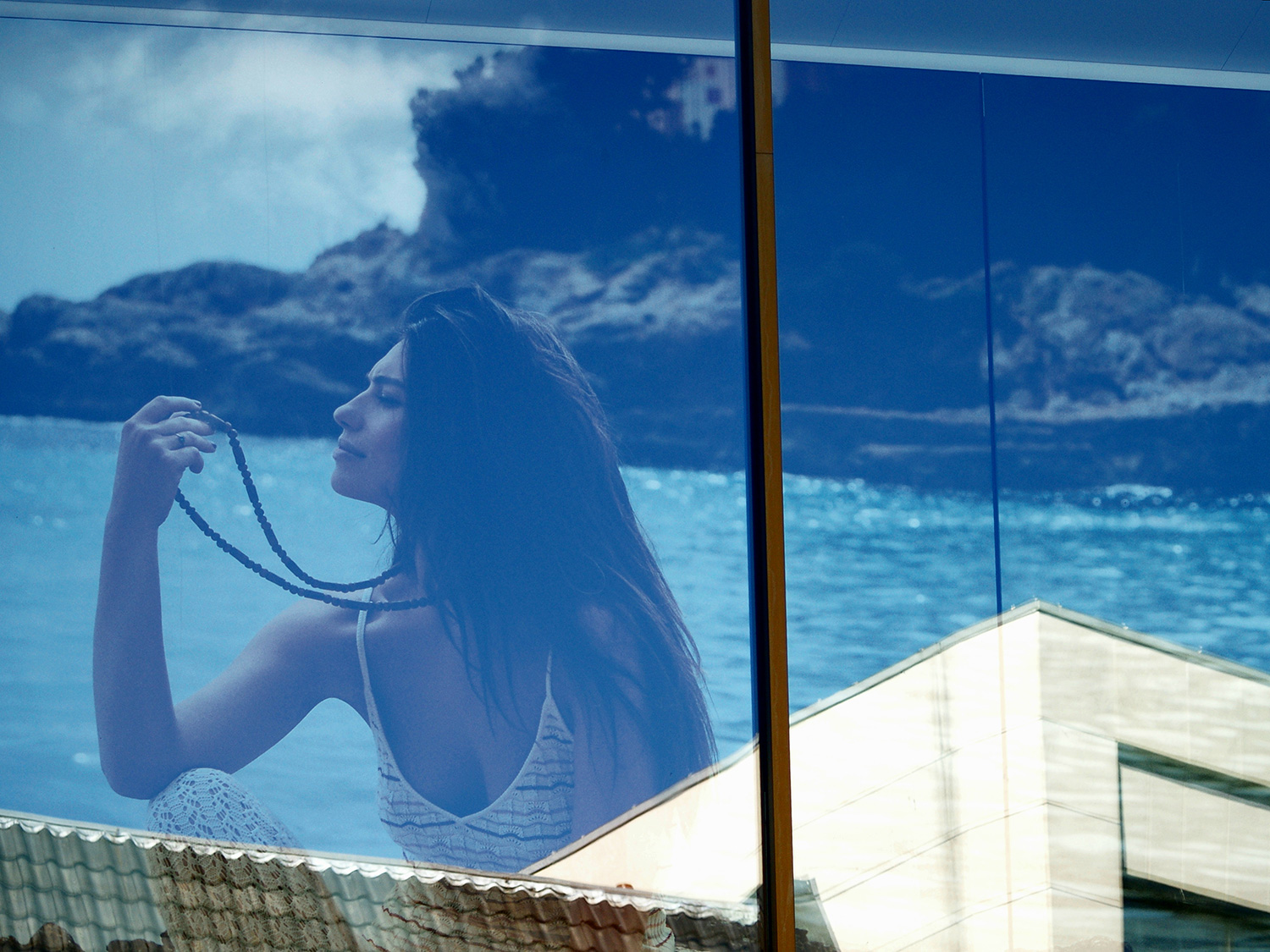 I try to visit my Syrian friend every now and then so he can improve his knowledge of the Dutch language and I can enjoy some excellent Syrian coffee. Of course, our main subject of conversation is photography. One day he showed me a bag with camera gear. When in the West of The Netherlands, he had been working as a volunteer in a shop for used goods. The bag with gear was a present when he moved to Hengelo in the East. In that bag was an Olympus Evolt E-300 with a 40-150mm f3.5-4.5 kit lens. My Syrian friend, who has not much to spare, gave it to me, saying he had shot Canon all his life and the E-300 did not fit his muscle memory. So often, people who have the least give the most.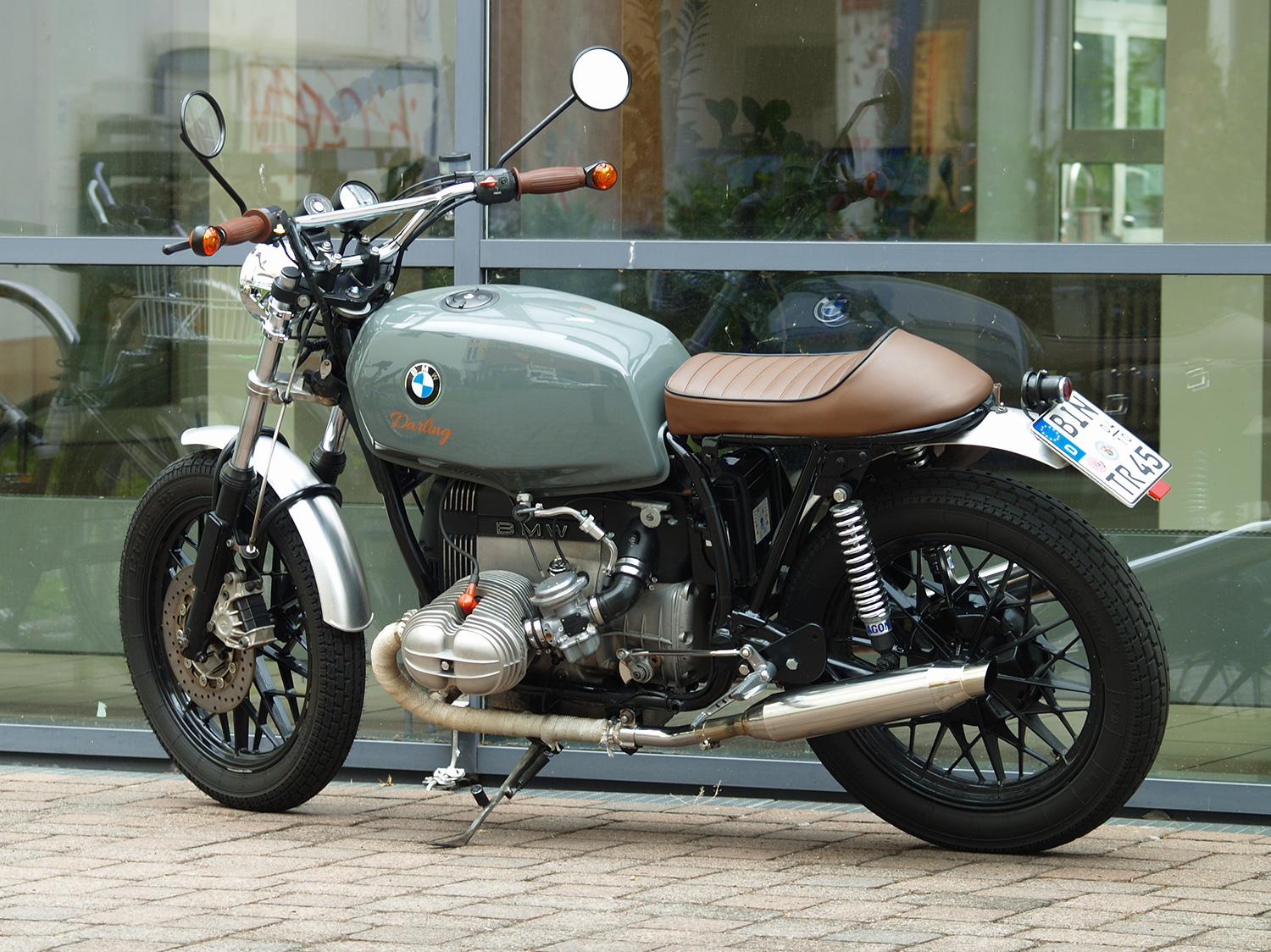 Hi! My name is Daniël. I live in Enschede, The Netherlands. I have a degree in engineering business and have worked in either audio or computer business all my professional life. The things I like, apart from photography, are music, reading and anything that moves fast with an engine.
In short, my camera journey went from a smartphone, via the Canon PowerShot S200 point-and-shoot camera to the Canon 1000D DSLR. Then I wanted to combine the benefits of the point-and-shoot and the DSLR and bought myself an Olympus OM-D E-M10 MKII. After that, I lost myself in film photography and bought dozens of analogue cameras. Recently I added the Olympus PEN-F to my collection.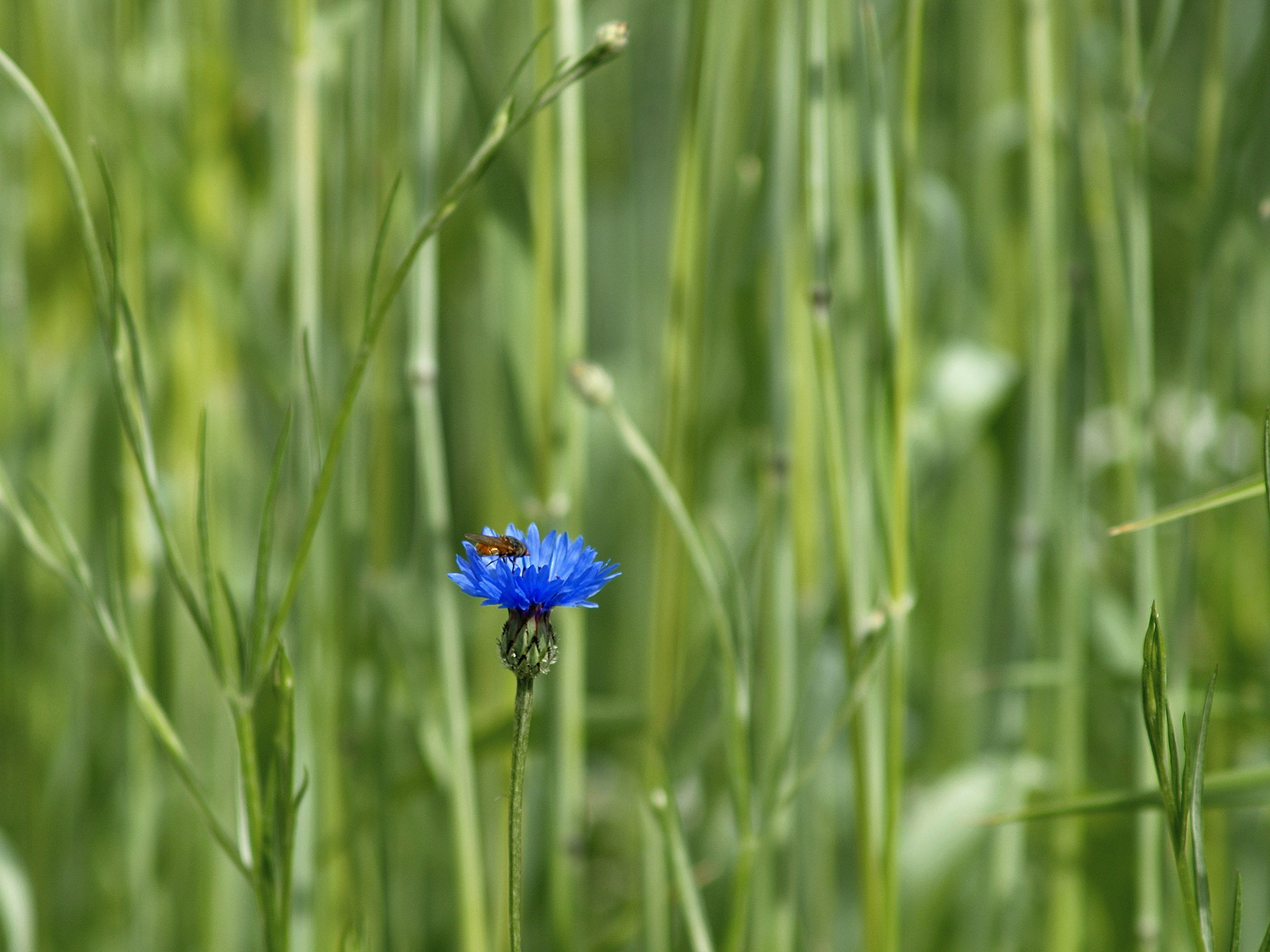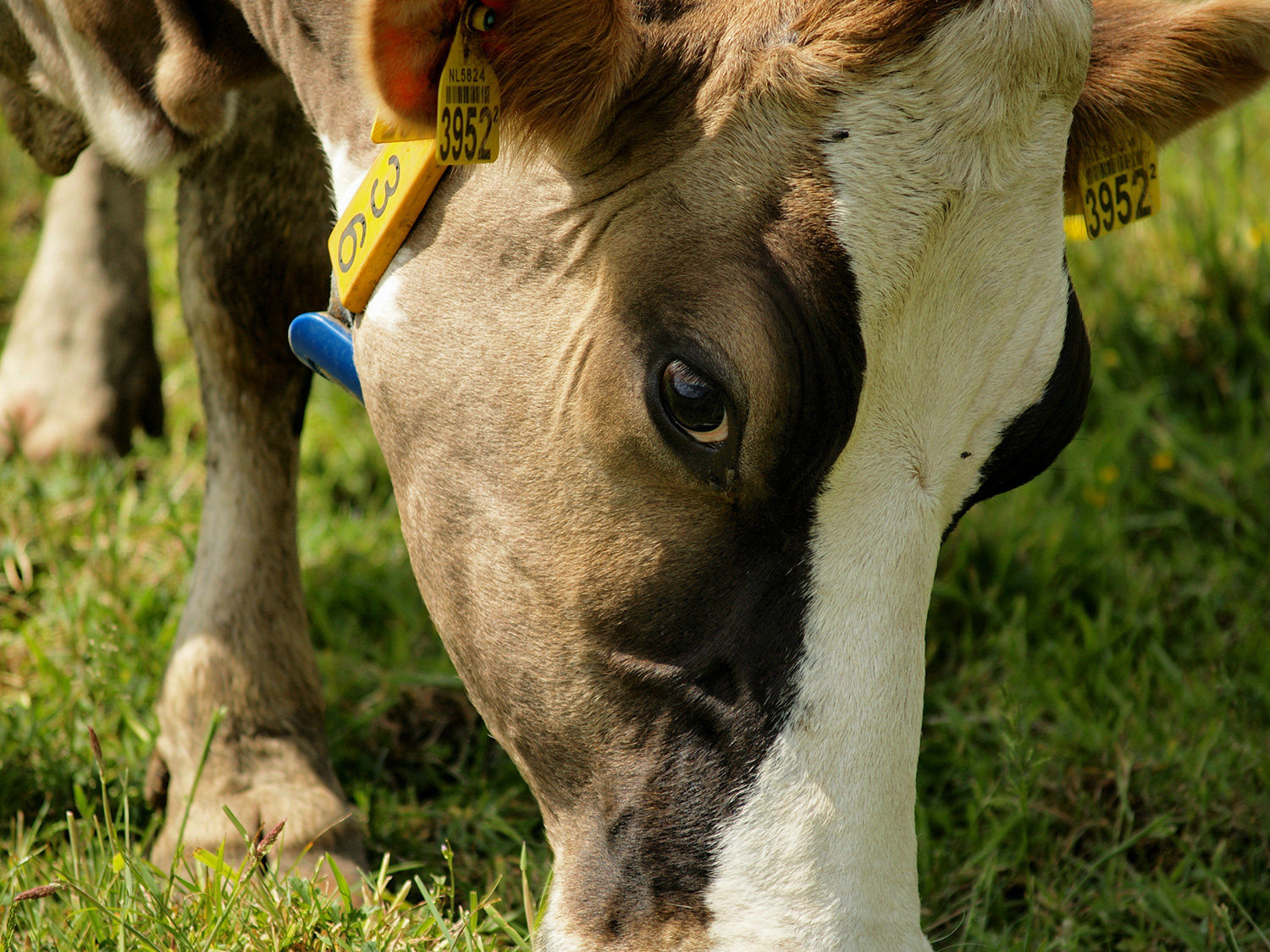 I love film photography because film handles light differently from digital photography. I think with film, transitions between highlights and shadows are more natural and smoother. The E-300 has an 8 Megapixel CCD sensor, and most people that have the camera like it for its very nice colours. I like those colours too, but for me, it is again the transitions between light and dark that stand out. The E-300 produces photos that look quite analogue. Not tack sharp, but smooth and natural and pleasing to the eye.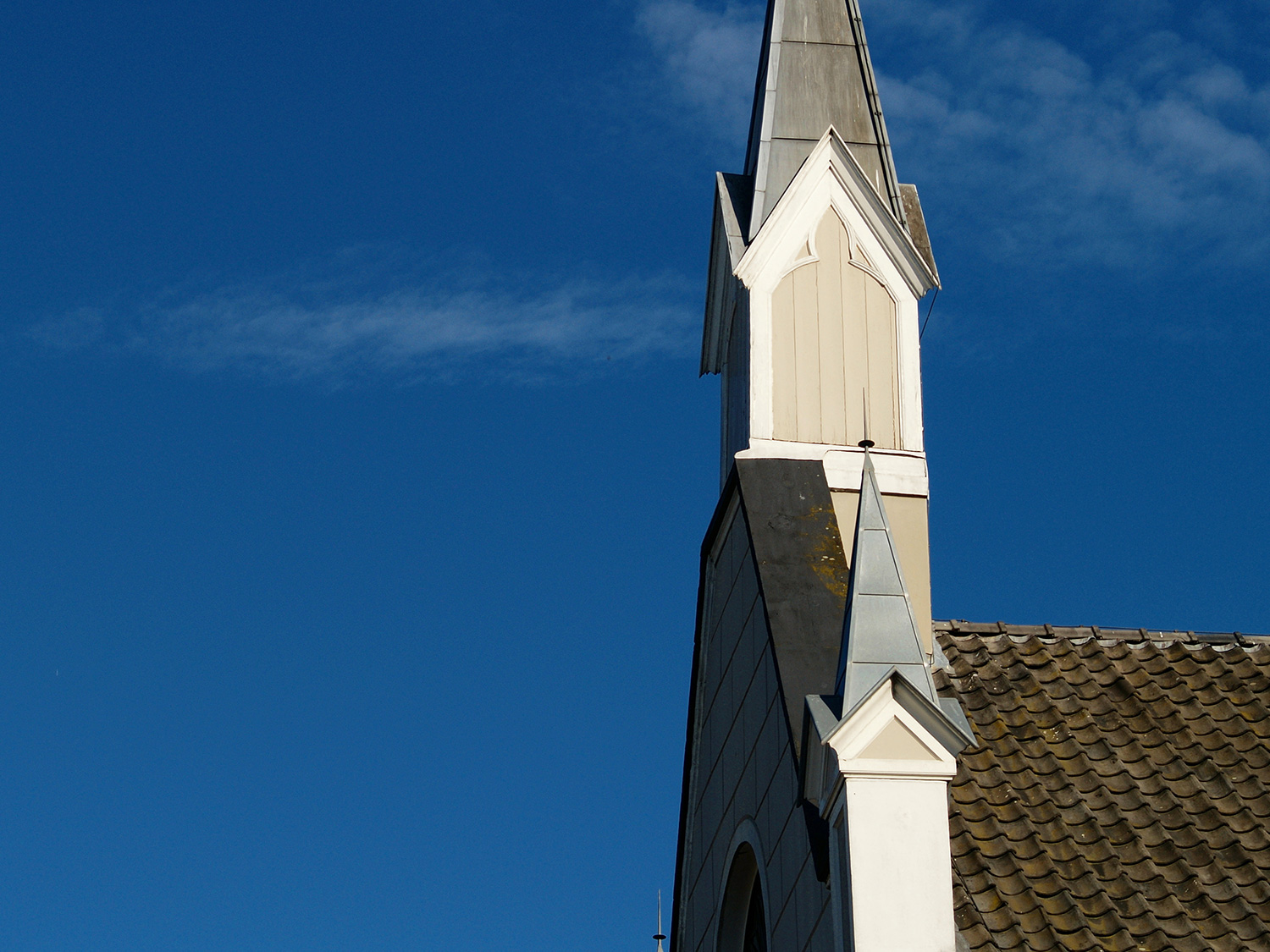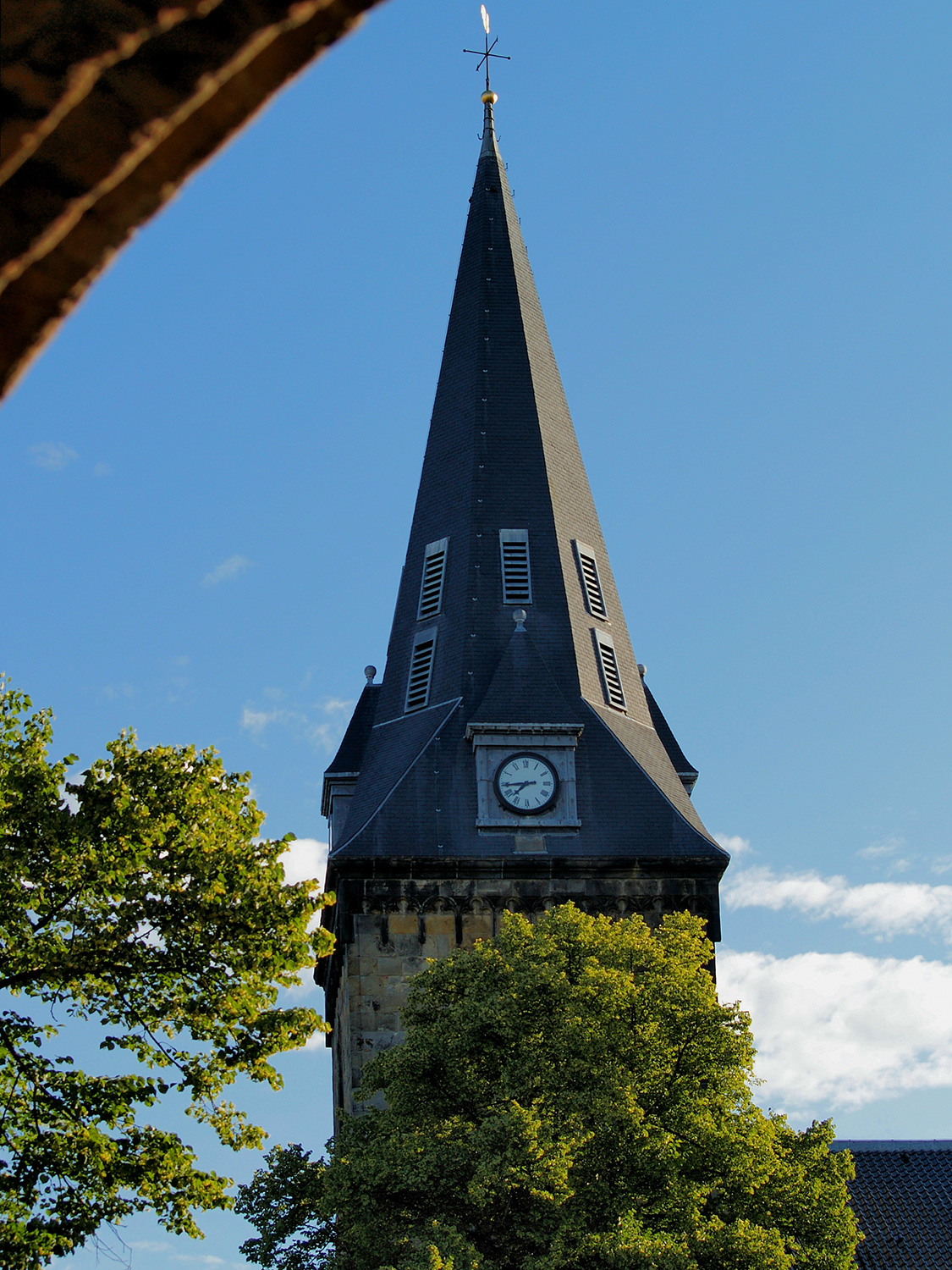 Looking at the design of the E-300, you probably have only lovers or haters, not much in between. The camera lacks the usual hump that contains the mirror box of conventional DSLRs because the mirror box is tilted 90 degrees. That is made possible by using an extra mirror. To me, the real benefit is that you have a rangefinder-style camera, but you still can see through the lens. That viewfinder is optical, and for some, that is a bit of getting used to. Since I use a lot of analogue cameras, it is not an issue for me. Both have their benefits. Of course, it is nice that with an electronic viewfinder, what you see is what you get. An optical viewfinder, on the other hand, is truly clear and 100 per cent real-time. Nowadays the vibrating sensor dust reduction is common in almost every camera, but at the time of the launch of the E-300, it was after the E-1 the second camera in the world to have this function.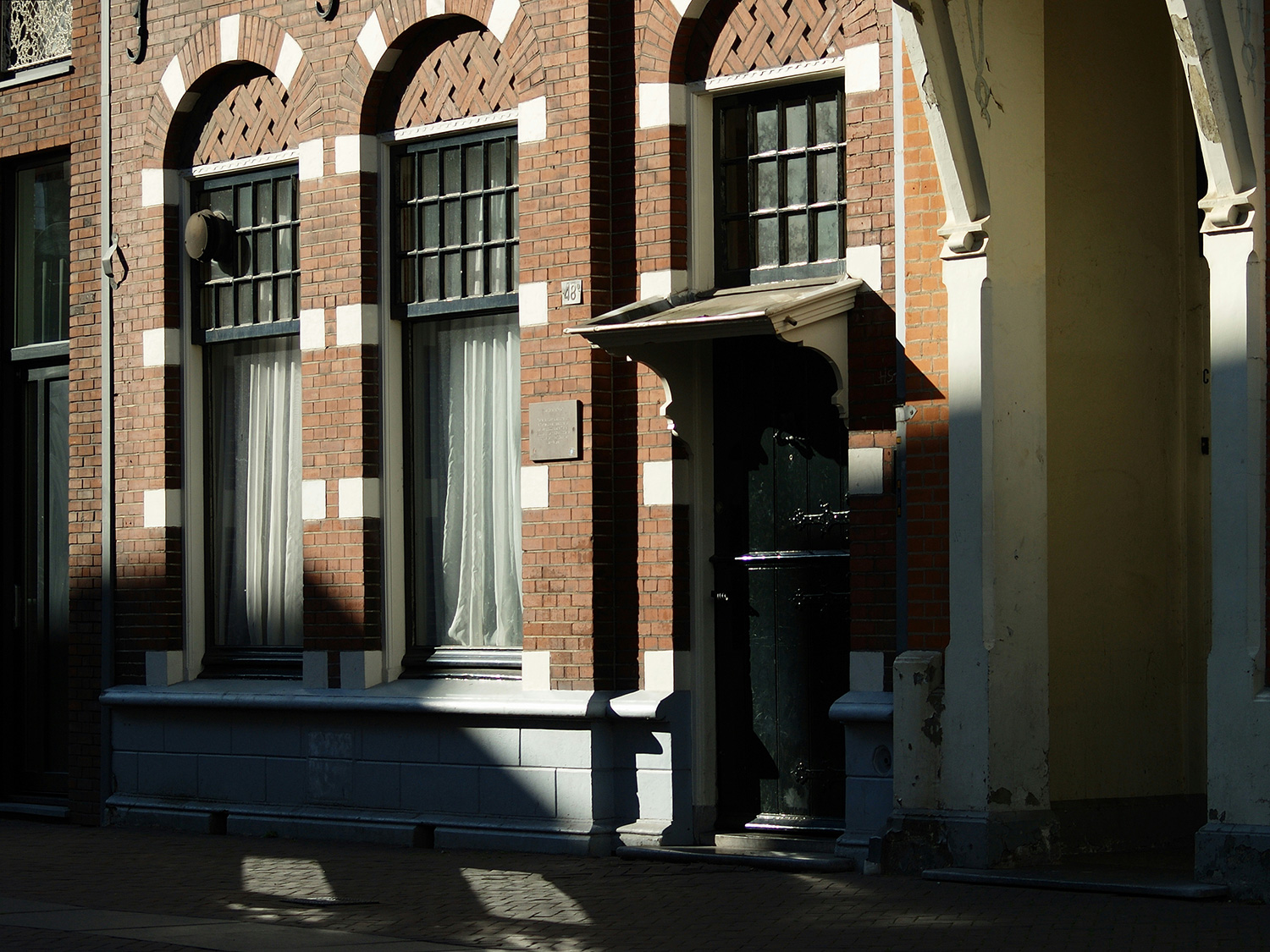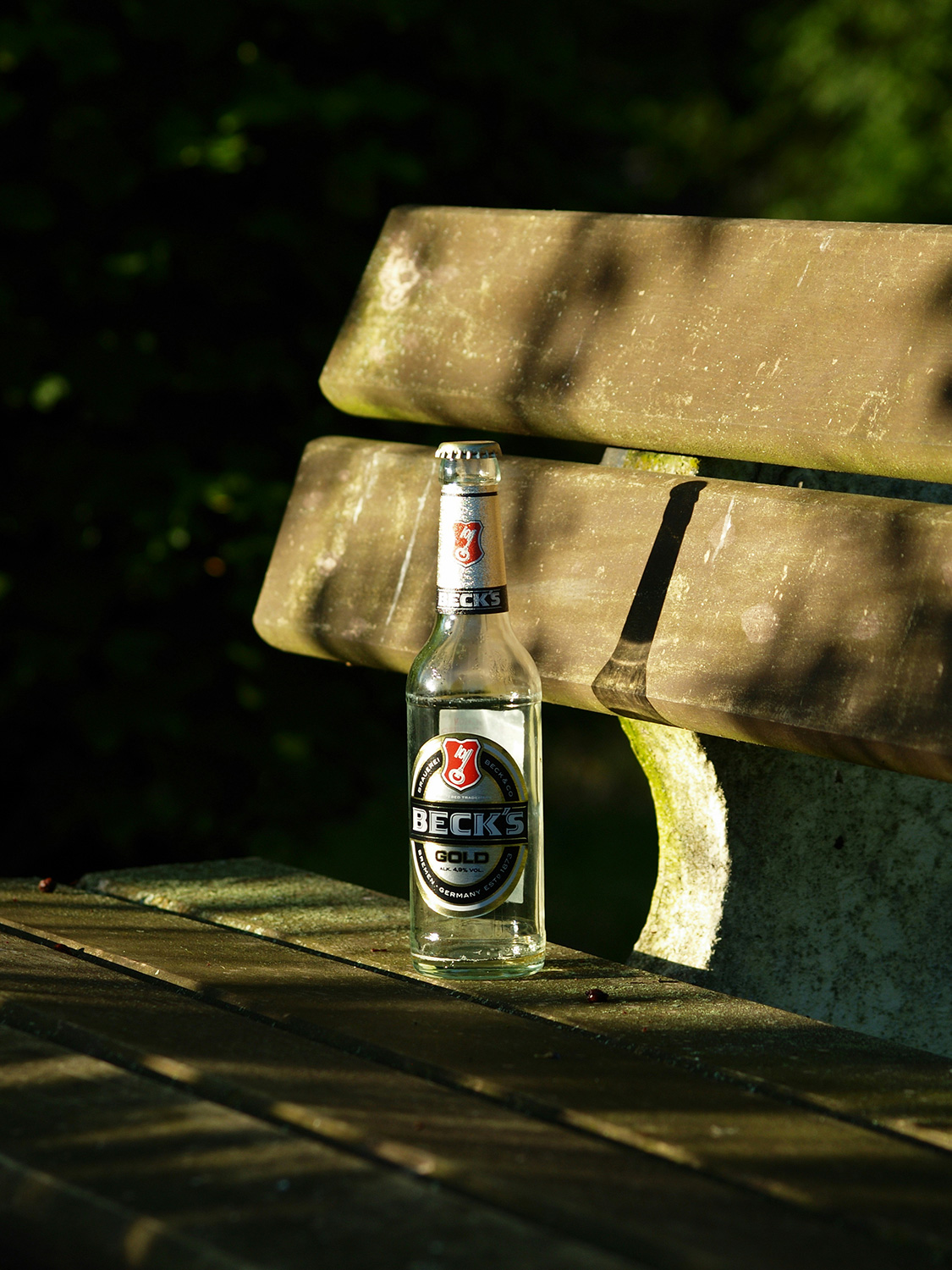 For its age, the E-300 is quite fast. Not that you want to use it for sports photography, but you could, because it focuses fast and accurate enough. The E-300 has just three focus points. I find that both limiting and liberating. You can switch quite fast between these focus points while viewing through the viewfinder.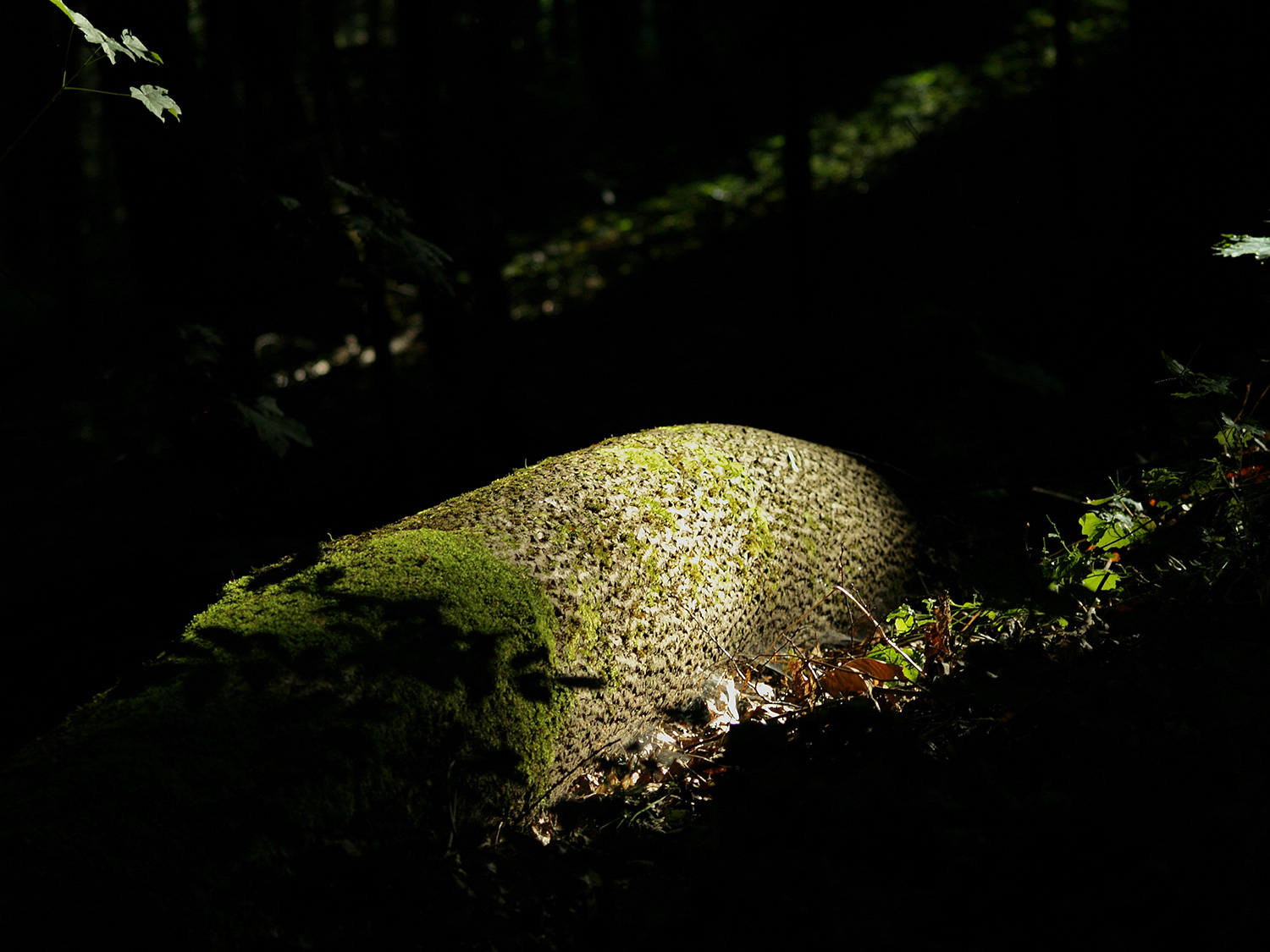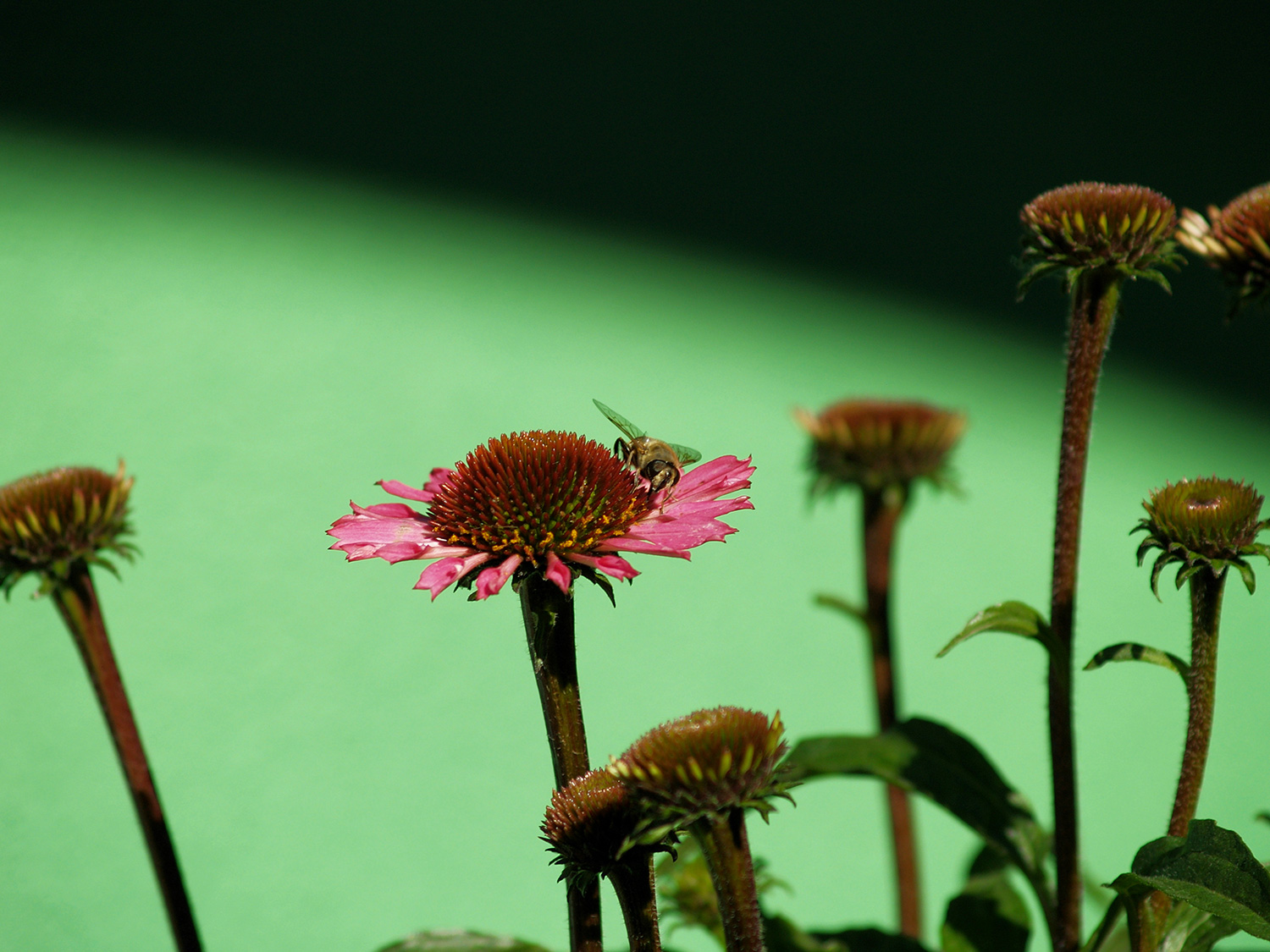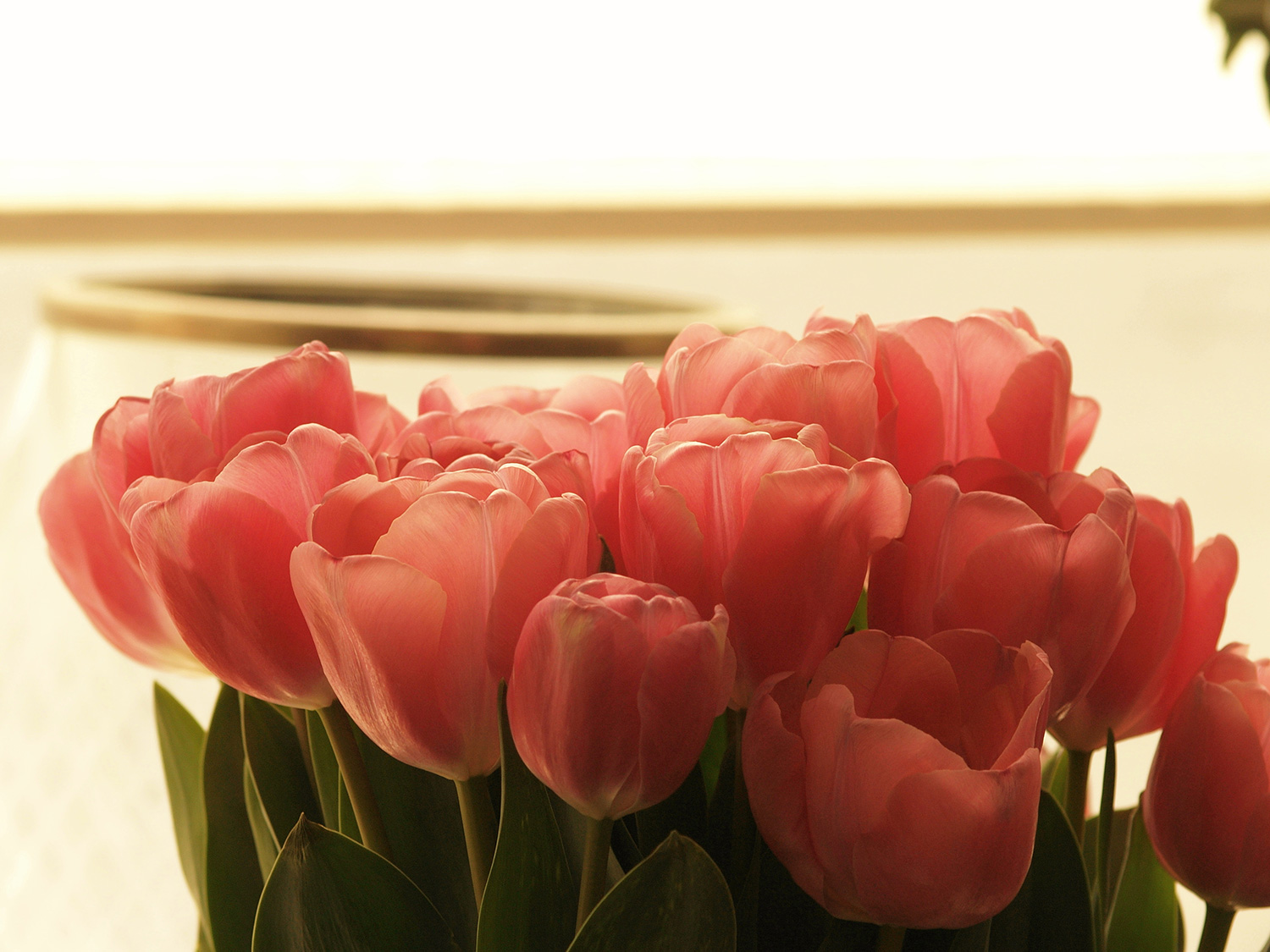 In daily practice there are two major drawbacks of the E-300. Compared to modern cameras, the dynamic range is next to nothing. ISO ranges only from 100 to 400 (then again, with rather low noise on its highest ISO value). Moreover, the camera lacks any form of stabilization. Because of these drawbacks, you must use a tripod to shoot in darker situations or at longer focal lengths when it is not bright weather. I learned that at 40mm, anything sharp below a shutter speed of 1/25th is pure luck (I do get lucky sometimes). Also, you start to appreciate the small size and light weight of the modern Olympus/OMDS cameras just that bit more. In general, shooting with the E-300 is like shooting with an ISO 200 film: You can use it in most situations, but it loves good light.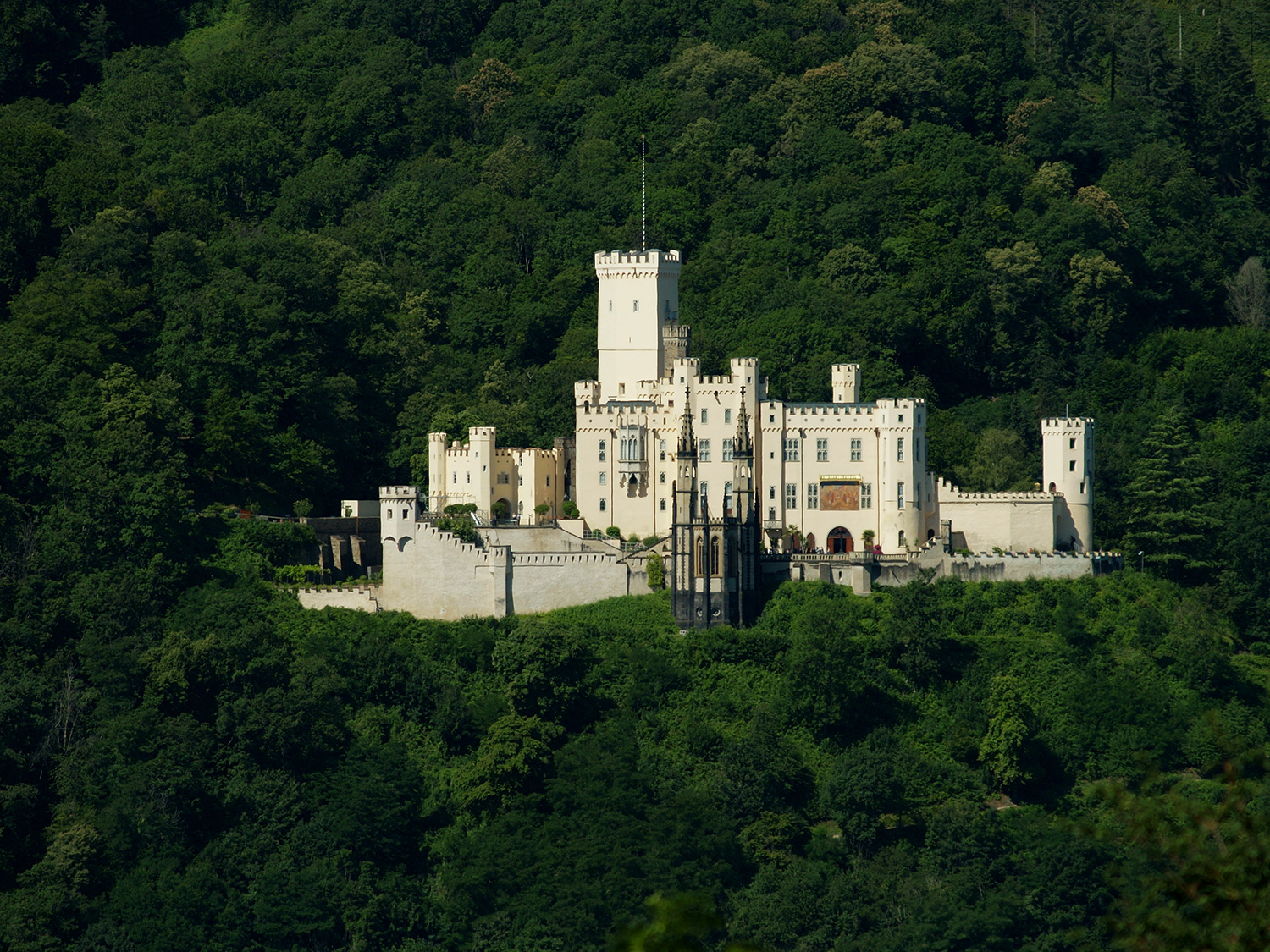 On the other hand, the E-300 has these typical Olympus goodies, like excellent build quality. My camera is from 2004, and it really feels like new. Nothing loose or squeaky. For its age, the ergonomics are pretty decent too. They do show however how much Olympus/OMDS has improved in this area. It makes that I shoot in aperture priority mode because full manual is quite clunky. The grip is very good indeed, and the menu is plain and simple to understand, especially if you have another Olympus camera. Very consistent indeed! As a Dutch person, I can very much appreciate that you can get the E-300 for anything between $60 and $260, depending on the state and lens(es).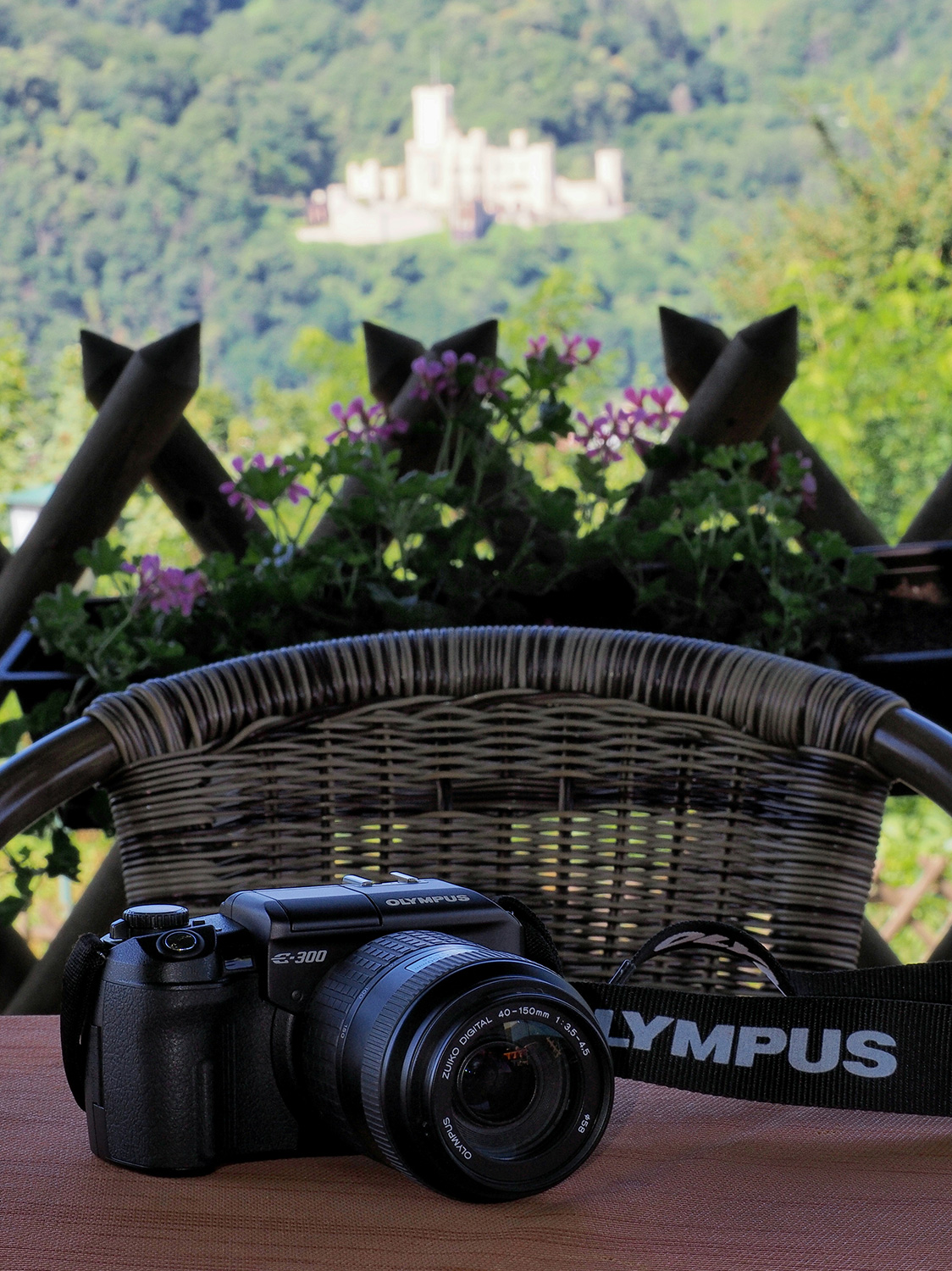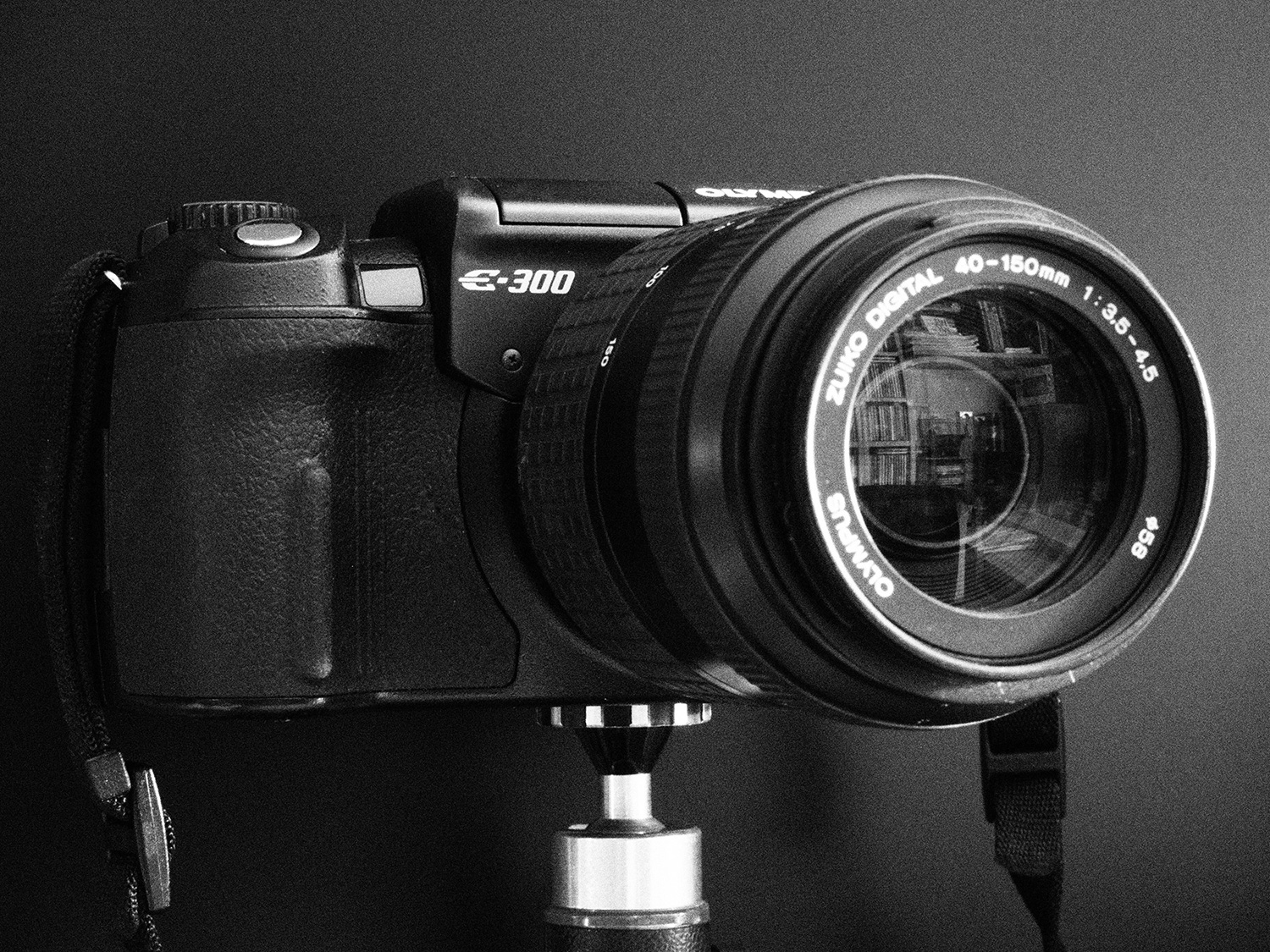 Mentioning lenses, I have to address the kit lens I have with this camera. It really is what it is: A kit lens. Its main disadvantage is a minimum focus distance of 1.5m/4.3Ft. It has resulted in quite some out-of-focus shots. It is not very sharp, but sharp enough. When shooting into the light, a lot of contrast disappears, but in general, it has contrast enough. It does not produce vibrant colours, but the colours are very coherent indeed. What is brilliant in comparison with most other kit lenses, though, is the build quality and the handling.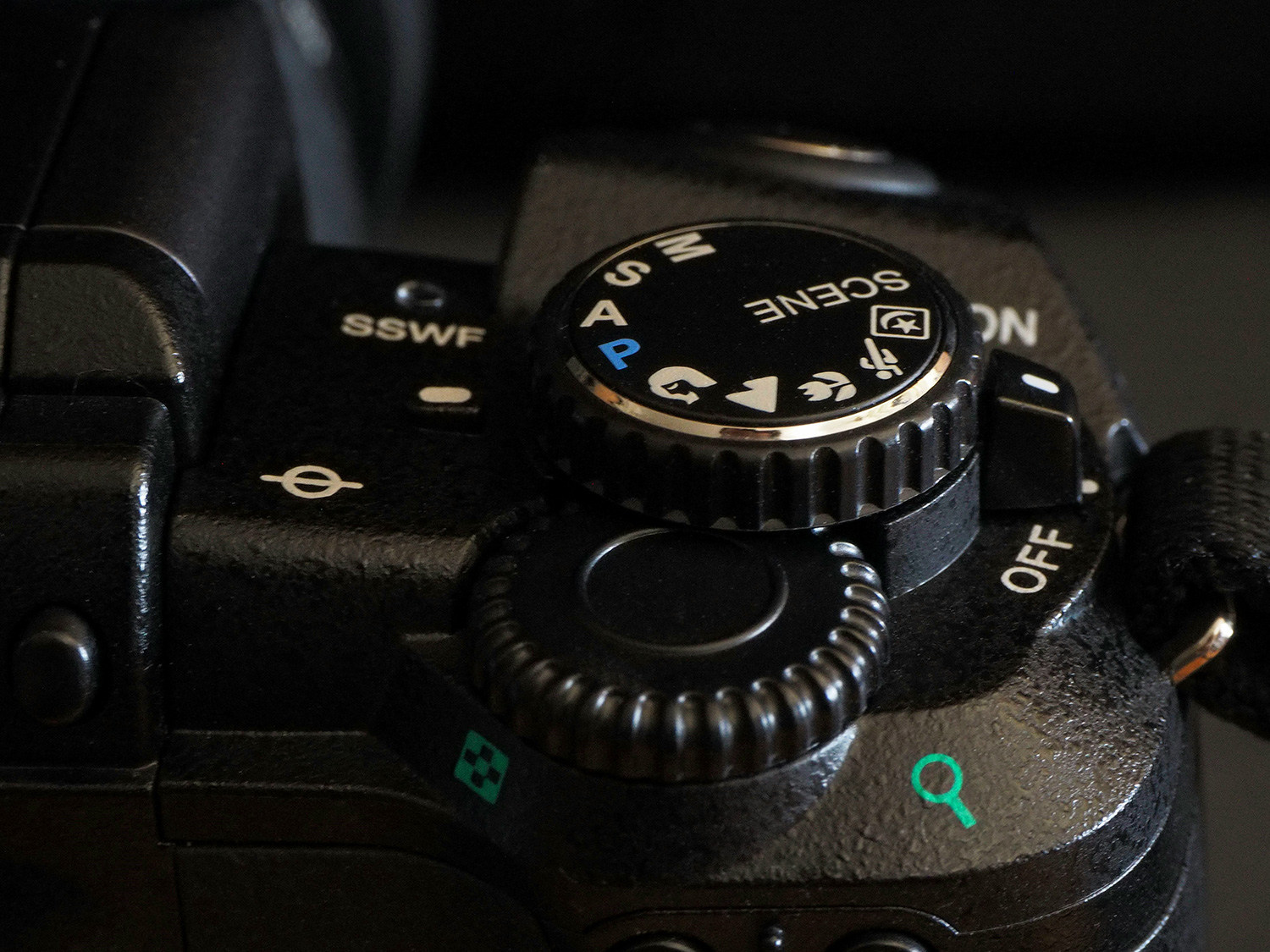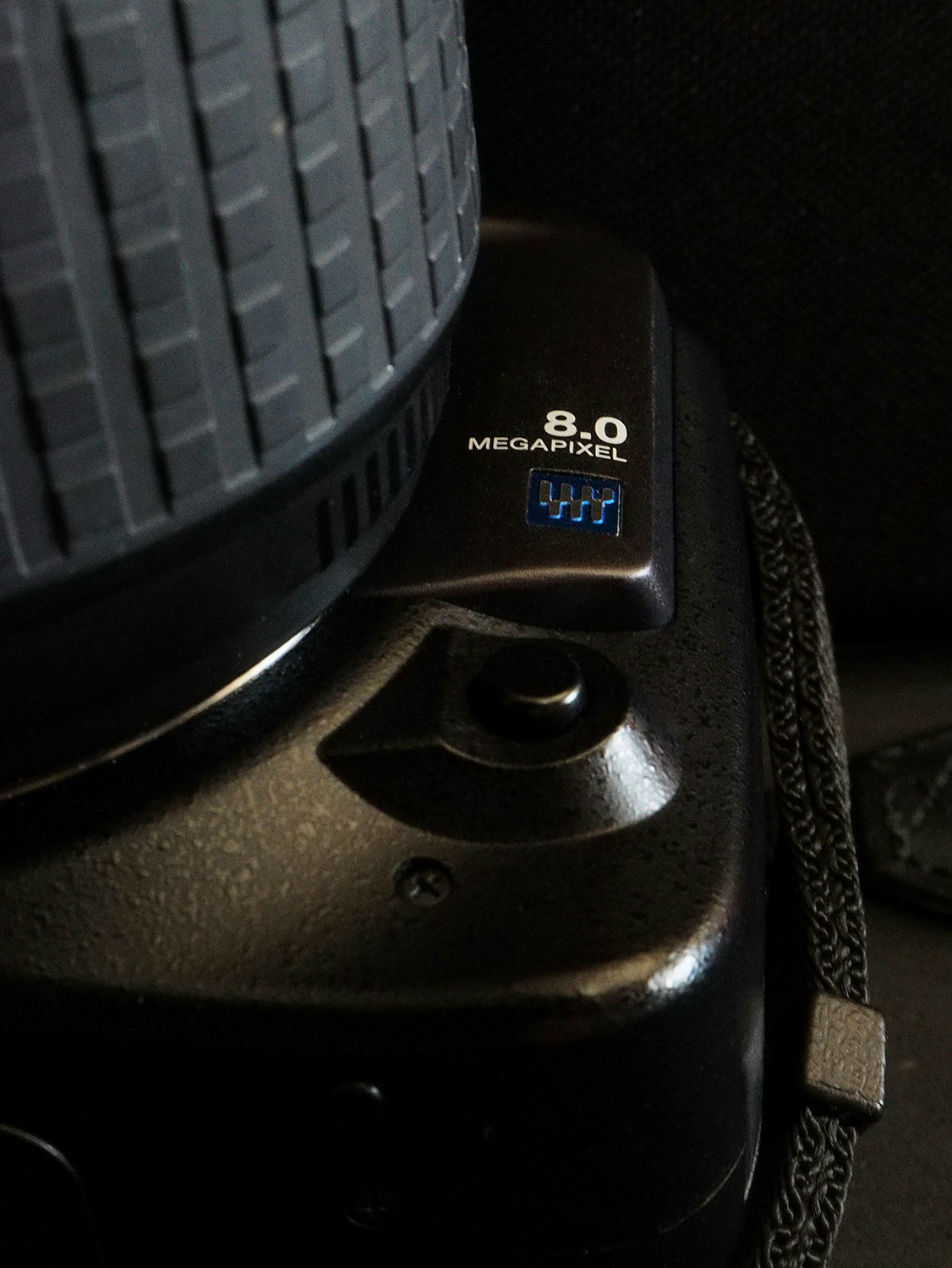 I am perfectly happy with the photos I get from this camera. In modern terms, 8 Megapixels is not a lot but keep in mind that on Instagram, a 2 Megapixel photo is sufficient. For portraits, 8 MP is more than enough, and even for moderate distance landscape photography it will do. Like any other camera, the output will be better with a better lens. There are still very nice Olympus and third-party lenses to find.
There is another aspect of this camera that is difficult to quantify. This is one of those cameras that you just like to grab and go out to shoot with. It is very inviting! I like its output, the colours, and the light transitions. I like the grip. I love that I can see along the camera both in portrait and in landscape mode. I love the sound of the shutter! It has that special and hard-to-explain feel of Olympus design and engineering. Olympus cameras are not so much looking great on specifications sheets, but they are certainly great in use.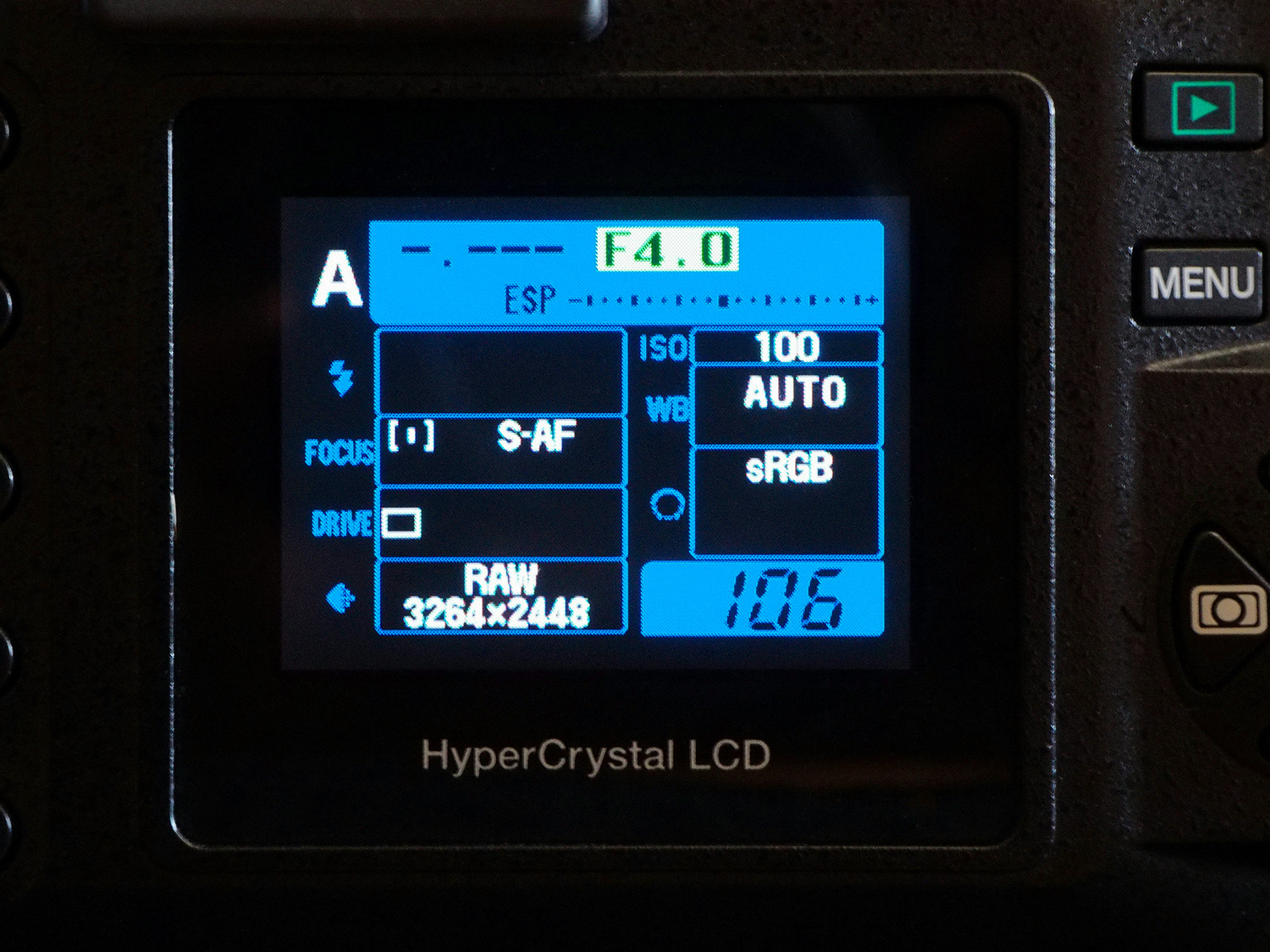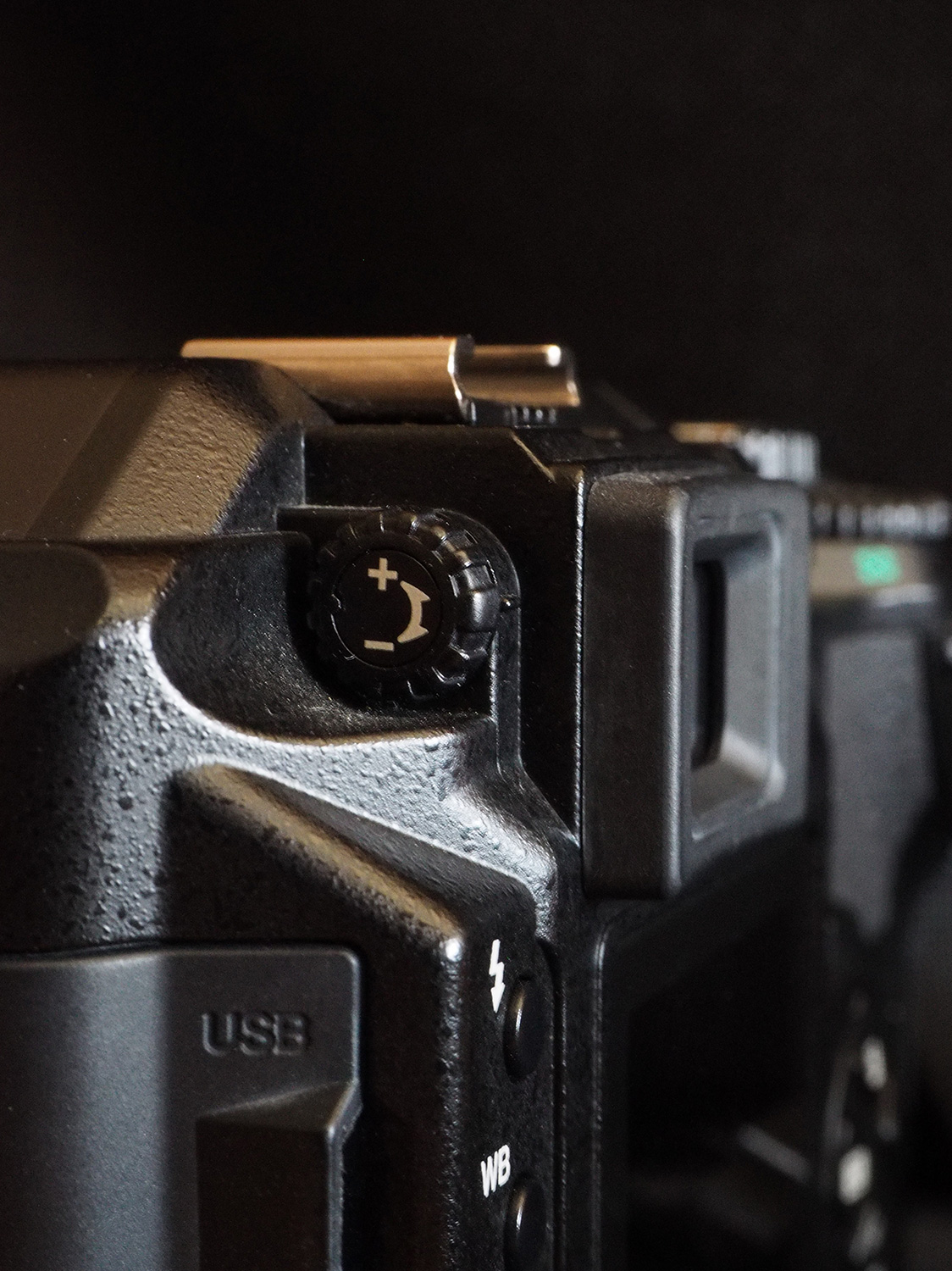 On a recent multiple-day trip, I had three cameras with me. The E-300, the genuinely nice little Olympus XZ-2 for situations where I would need a wide lens, and the E-M10 MKII for situations where the E-300 probably would not perform. I used the XZ-2 for twelve photos only. With the 40-150mm kit lens, I just shifted my approach from overall/wide views to detailed views. The E-M10 MKII I used only once to take one photo of the E-300. For all other 612 photos, the E-300 was perfectly fine. A camera to have and a camera to love.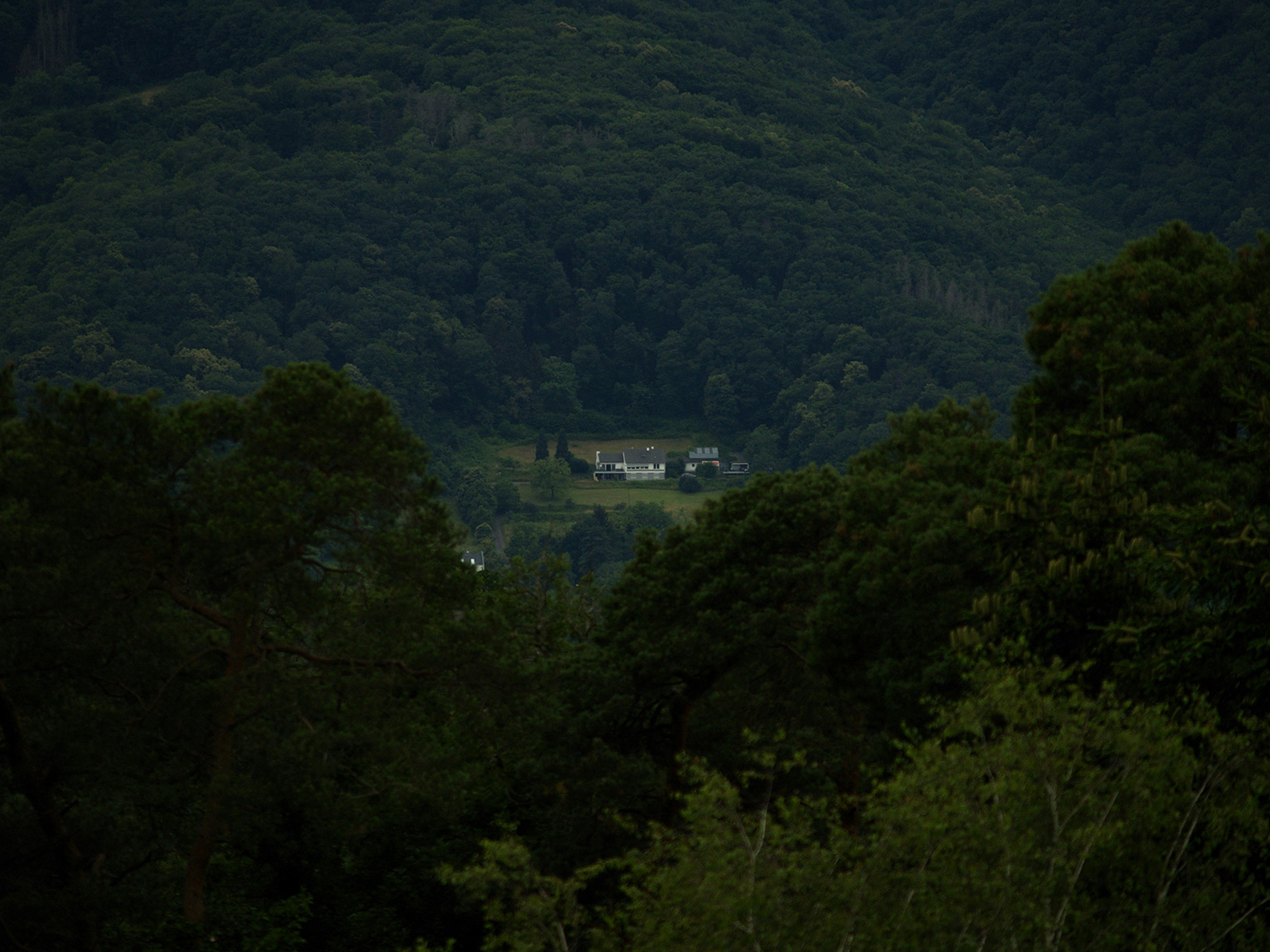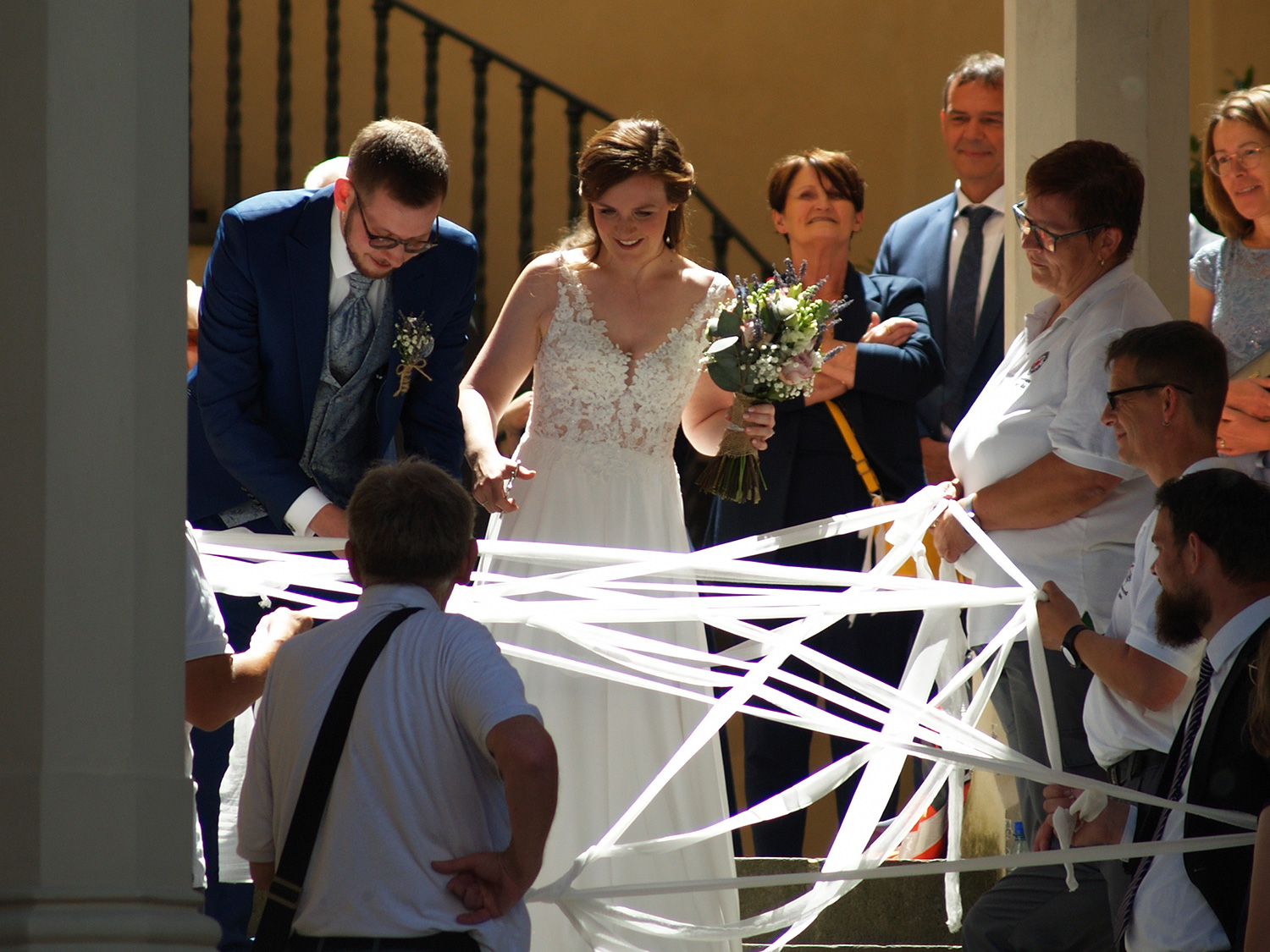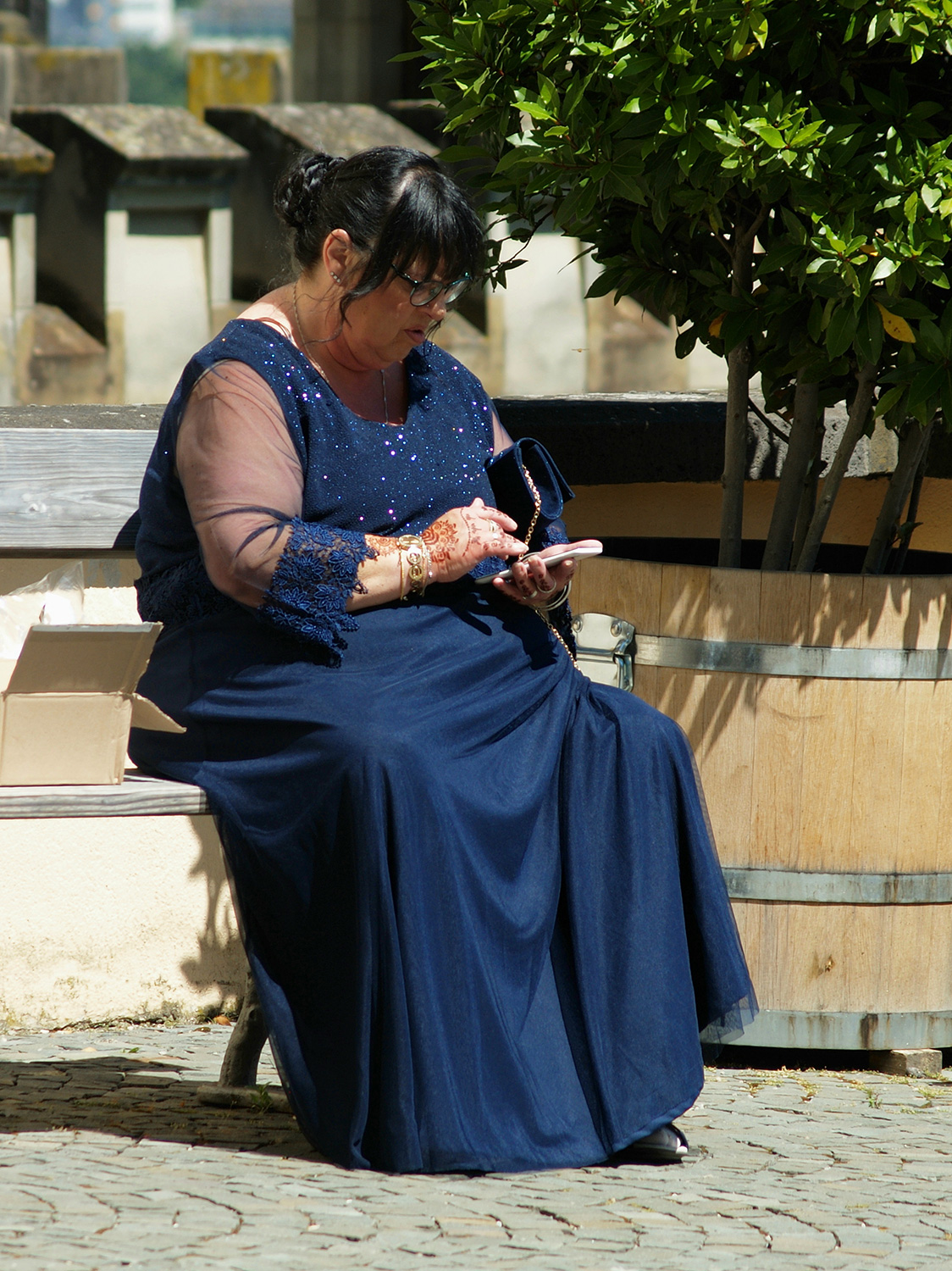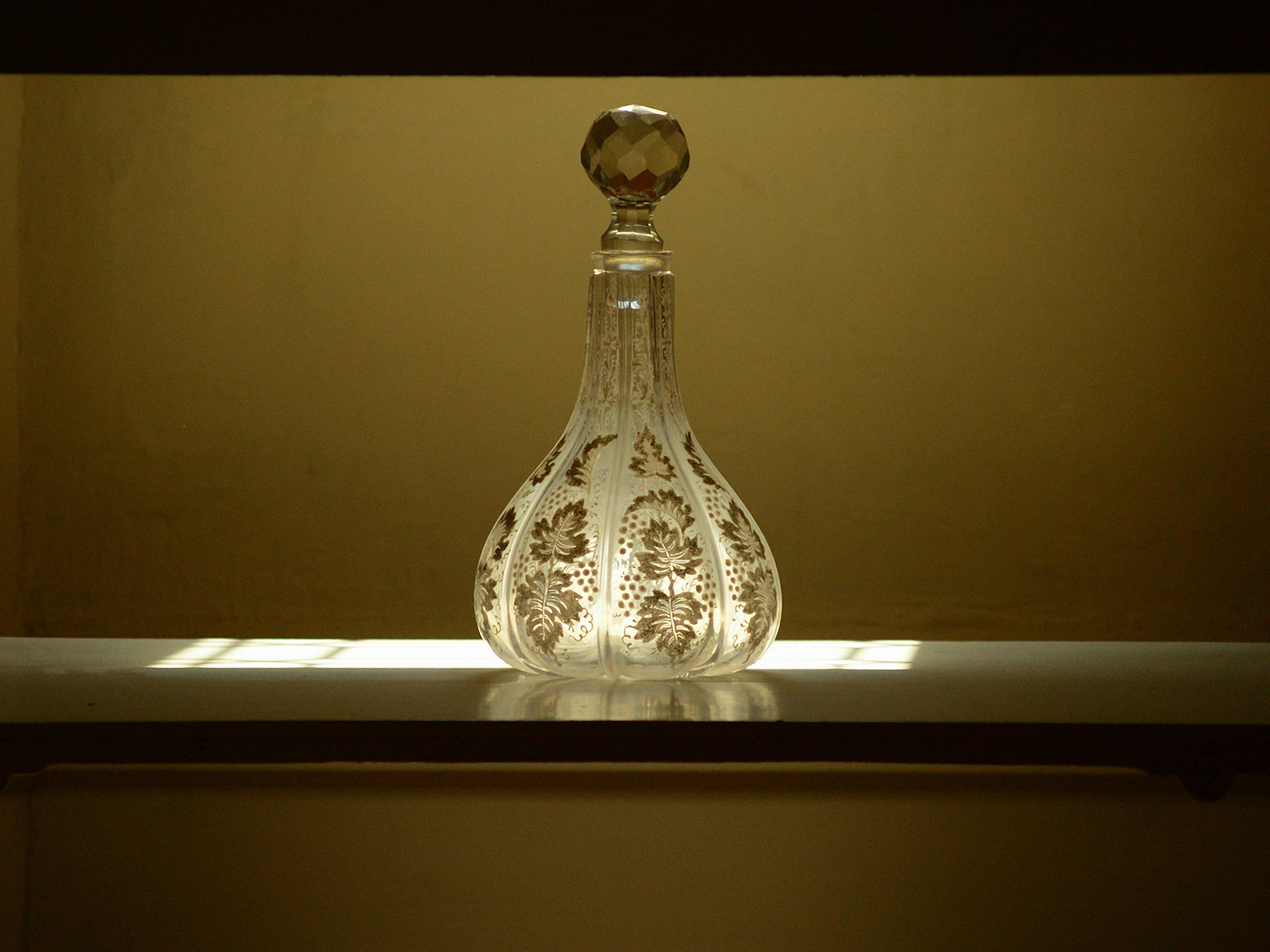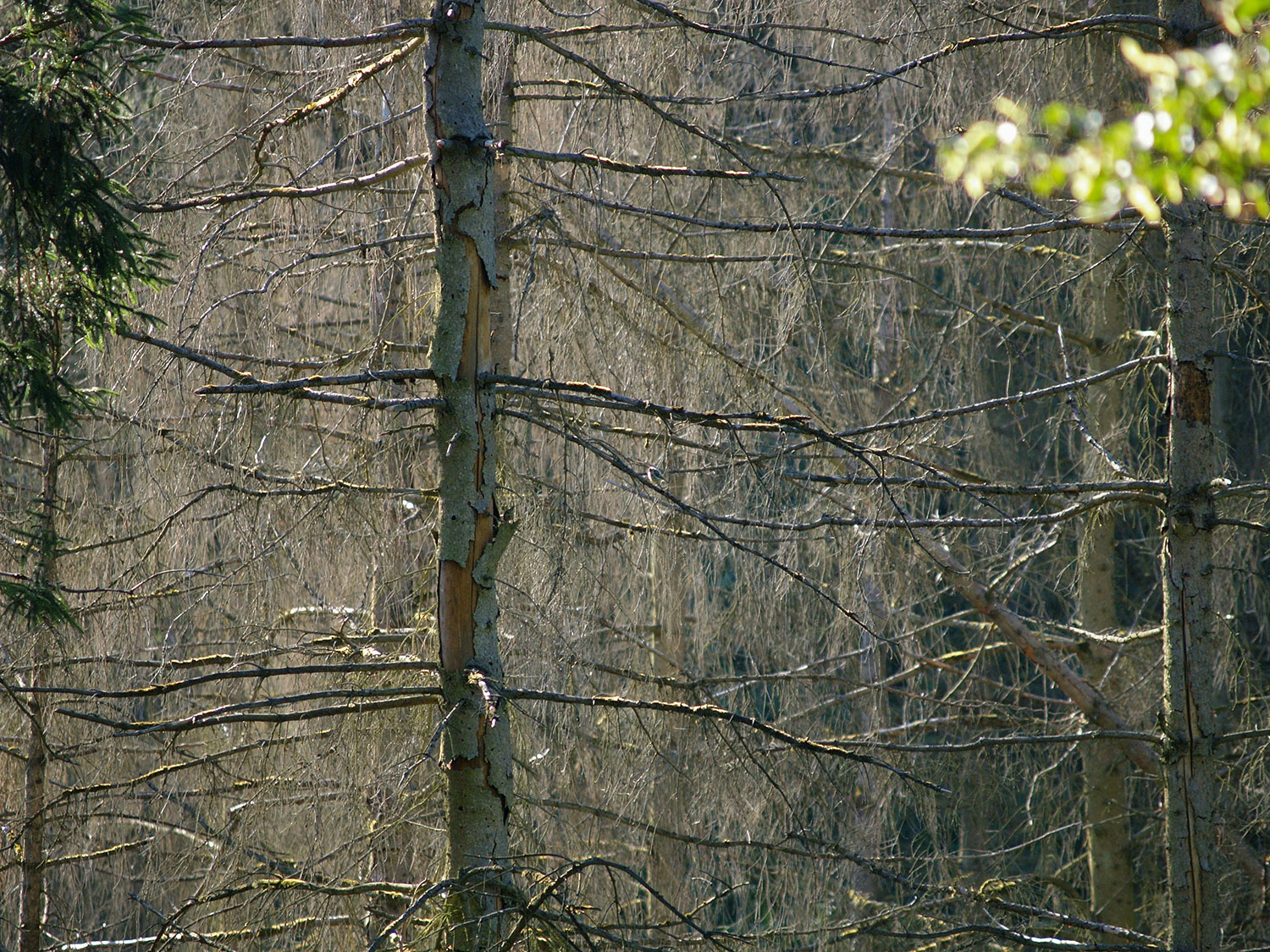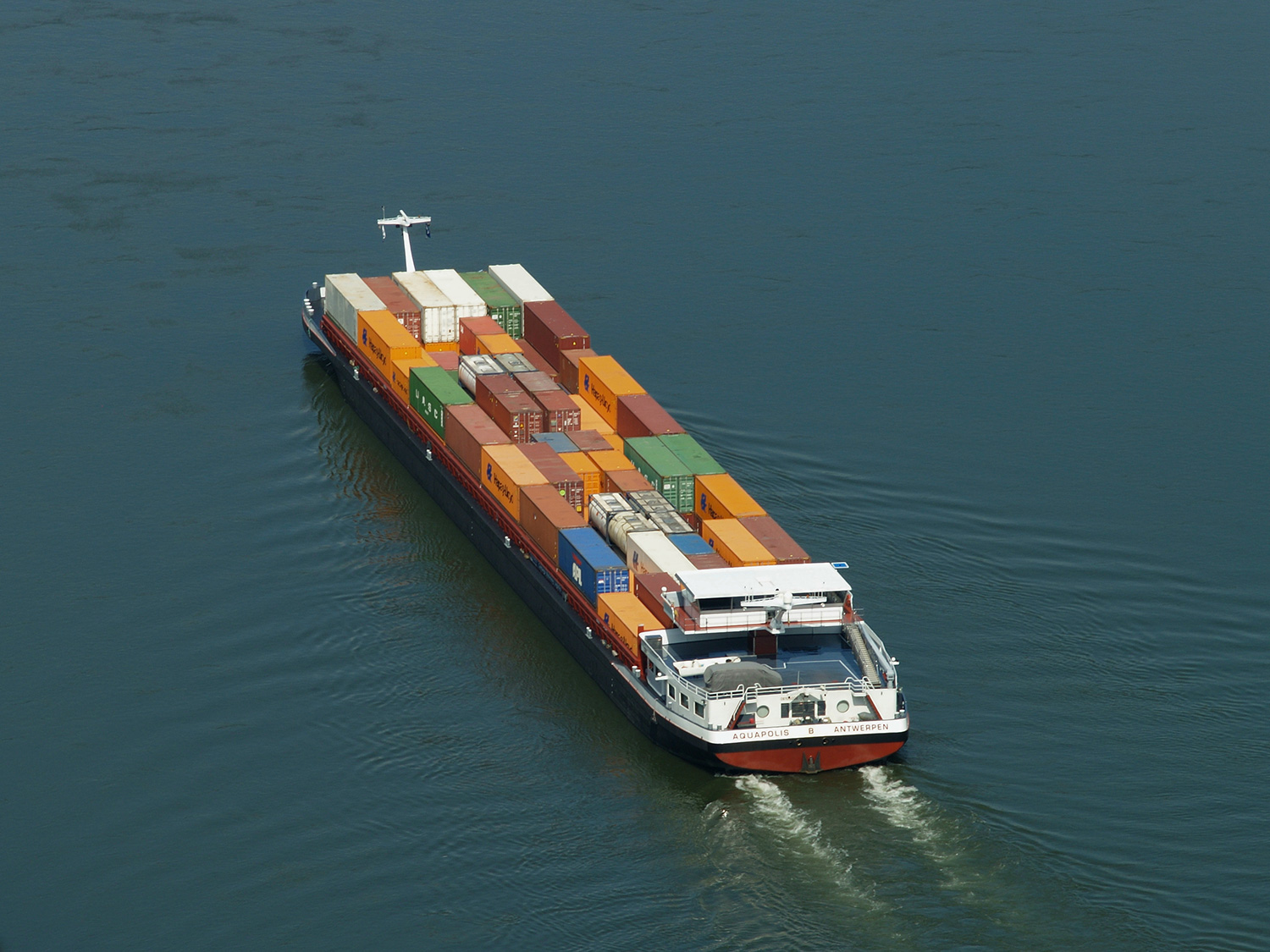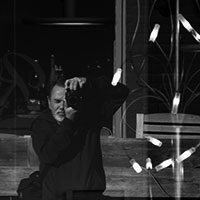 "Hi! My name is Daniël. I live in Enschede, The Netherlands. I have a degree in engineering business and have worked all my professional life in either audio or computer business. Things I like apart from photography are music, reading and almost anything that moves fast with an engine."