Three Continents, Two Lenses – How Olympus turned me into an unlikely travel writer
Confession: I used to hate photography. But as a journalist and communications specialist, it has always been an important and unavoidable part of what I do for a living. I found that using DSLRs, in particular, was a big burden—literally—with their bulky bodies and lenses that intimidated subjects and were a nuisance to lug around.
That all changed in 2018 when I took my first-ever international trip to Japan and wrote a travel feature about Nippon Professional Baseball for the Los Angeles Times. I knew I would need a light, even pocketable, camera that could produce print-worthy results, and a DSLR was out of the question. I explored each mirrorless system and ultimately settled on Olympus, coveting its extremely small size and affordability.
Now, my tiny Olympus camera and two small lenses almost never leave my side, and—although I had never stepped foot outside of the United States just a few years ago—travel writing has suddenly become a routine part of my professional output.
Perfect Travel Companion
I purchased the relatively inexpensive OM-D E-M10 Mark III and complemented it with the popular Lumix 20mm f/1.7 pancake lens and the Olympus 40-150mm f/4-5.6 (the latter costs under $100). This tiny setup—which fit perfectly in a compact camera bag—was all I needed to document the fan experience at Japanese baseball games.
The extremely small size offered benefits that I hadn't even considered. For starters, most sporting events have restrictions on what type of gear you can bring to games and typically require all lenses to measure less than six inches in length. My Olympus gear was so small that security barely even noticed I had it with me.
No one was intimidated by my tiny OM-D. Fans and stadium staff even invited me to take photos of them during the games; these images proved to be an essential part of the LA Times piece.
From Tokyo to Osaka, Kyoto to Hiroshima, my kit handled every situation I threw at it: a portrait shot of a young fan sitting next to me; a candid photo, in relatively low light, of a Hanshin Tigers supporter holding her head in agony as the home team struck out; a quick and unexpected shot of fans breaking into the 'umbrella dance' at a Yakult Sea Swallows game in Tokyo; and close-up photos of unique food items, like hot dogs covered in all sorts of bizarre toppings.
Through it all, I thoroughly enjoyed using my camera. Olympus' helpful super control panel made it easy to adjust settings on the fly, and the highly customizable dials and buttons made it possible to set the camera up exactly how I wanted it.
Joie De Vivre
Not long after my trip to Japan, I began to think more seriously about investing in Micro Four Thirds gear. I upgraded my telephoto zoom to the extremely compact Panasonic Leica 50-200mm f/2.8-4 to enhance both my event and sports photography, and it paid dividends shortly afterwards on a trip to Europe.
Still, with only two lenses in my small camera bag—the pancake and now the upgraded telephoto zoom—I documented the fan experience at the Monaco Grand Prix, capturing everything from the lightning fast Formula One cars to the deep pocketed locals watching the race from their balconies. The packed city streets, swarming with F1 fans, was a sight to behold, and my light Olympus camera did not weigh me down as I wandered across the principality.
Over in France, a short train ride away, I covered two more sporting events: The Grand Steeplechase De Paris (horse racing) and the French Open tennis tournament. Despite relatively overcast and hazy skies on both days, my Olympus produced images with pleasing colors and contrast straight out of the camera, as I captured a variety of images featuring everything from galloping horses, playful jockeys, concession-stand crepes, and the bright, red clay at Roland-Garros.
Freezing Action
My OM-D also accompanied me on trips a bit closer to home here in the States—and challenging trips, to boot. I endured blistering cold temperatures to document some of the country's most unique grassroots racing leagues: ice racing at Lake George, New York and snow rallying in northern Michigan.
At Lake George, my kit proved capable enough to freeze the action and capture the ice racers in their bizarre vehicles—makeshift buggies equipped with studded tires and Maserati engines—as they sped across the slick ice. At the snow rally, meanwhile, my Olympus proved more than capable of capturing photos of "Bonfire Ally," a night stage held in the dead of night, with only a few scattered bonfires lighting the way. Despite a steady stream of rain and virtually no light at my disposal, I was able to capture unique, compelling images.
Those events underscored yet another reason I love Olympus: the straight-from-camera JPGs are fantastic. Throughout both races, I shared photos with my editors to post on social media in real time, and the JPGs required virtually no edits. When working as a journalist—and also during event coverage as a communications specialist—I frequently have to share photos quickly on social platforms. I don't often have the time to import a RAW file to Lightroom and spend two hours or more editing the perfect photo, so a camera that produces pleasing JPGs is essential.
The Next Adventure
Although Covid-19 has brought most travel to a standstill, I know my camera gear will be ready whenever I'm finally able to jet off to another country (and another sporting event). Many longtime Olympus fans were disappointed recently when the company announced it would be selling its imaging business to Japan Industrial Partners, Inc., but I remain undaunted: for journalists and reporters looking for an extremely small and light camera system capable of producing outstanding, professional results, Olympus is still the go-to option.
Simply put, an Olympus camera is the perfect travel companion. And, if you're anything like me, it might just nudge you to travel more—and even try your hand at some travel writing while you're at it.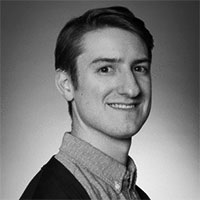 Gregory Leporati is a communications professional and freelance writer/photographer from New York City. His work has appeared in The Washington Post, The Los Angeles Times, Engadget, Ars Technica, and other publications. His primary photography interests are travel, sports (particularly motorsports) and candid portraits. Follow him on Instagram @gleporati