Our Greek Chronicle, written with OLYMPUS
My name is Harald Gatter, and I was born in 1951, grew up in the GDR and now live in Greece.
The Olympus brand has been with me since the fall of the Wall, in other words, for more than 30 years. I took my first steps with the Olympus µII (also known as the Stylus Epic in the US) and it was a lot of fun.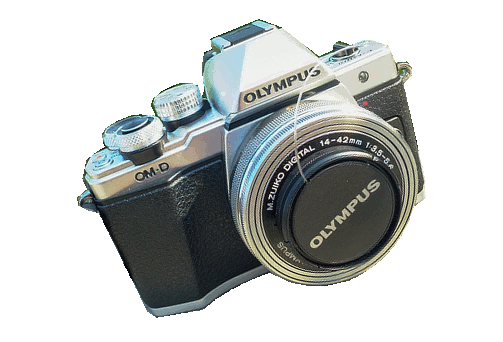 Then the triumphant advance of digital cameras began, and I was there with the C-860L from Olympus with a resolution of 1,280 x 960 pixels. Those beginnings were very humble, but for me, the age of analog photography was over. With the Olympus C-730 Ultra Zoom, the 2,048 x 1,536 pixels of the 3.2 megapixel CCD sensor and 10x optical zoom, I had a little technological showpiece in my hands that I couldn't part with for a long time. Then we went our separate ways for a few years. As a result of my experience with the C-730 Ultra Zoom, I was taken with the bridge cameras and especially with the Fujifilm Finepix. My last model, the Fujifilm Finepix X-S1 with a 12 MP CMOS 2/3 inch sensor, 26x optical zoom (equiv. 24 – 624 mm) was already inspiring, but in the end, too often it lacked that last bit of sharpness.
The bathroom photo lab has become the computer and I started with Corel-Photo Paint, Aperture, then, out of necessity, Lightroom. But since Adobe with its subscription model was out of the question for me, I switched to DxO PhotoLab3 via Luminar 3, which was a single construction site for me and very satisfied except for the photo management. The Aperture, which has long since been buried, is still used for photo management.
Since August 2017 I've been the owner of an Olympus again, namely an OM-D E-M10 Mk II, which I bought in Thessaloniki. Now I hope that we will be a good, well-coordinated team again.
Six years ago my wife and I emigrated to Greece, and we live here in the village, 60 km from Thessaloniki and 20 km from the sea.
Now we are indulging our retirement more and more as "self-sufficient" and enjoying life in the south. Unfortunately, with Corona in 2020, our urge to discover has narrow limits. Otherwise on the road with the roof tent all over Greece, today we are content with our garden and the surrounding area.
But back to photography, which has been my hobby since childhood.
It all started in the GDR with the POUVA START, Certo phot, the Penti II and then later with the EXA 1a. In the Foto AG during school time there was also the Contax to practice. I used my bathroom photo lab for black and white photography until after the fall of the Wall. Then other priorities had to be set and the hobby was dormant for a few years. But now the camera is my constant companion to capture beautiful moments, places, people as well as animals and plants in our new home and of course I also have the dream of my perfect photo, although I'm not actually determined, but landscape, nature and macro photography are my preferences.
There is so much to explore. In our garden alone you can find a multitude of photo motifs, such as the peregrine falcon that I caught in front of the house at breakfast (redstart) in the morning.
I'm not very into overprocessed photos, landscapes that look like they're out of this world and photos that are optimized as if with a construction kit. Replace the sky, insert the moon, I don't believe in it.
With my pictures, I want to show what I find here, even if there is no ?
And after almost 3 years of using the Olympus OM-D E-M10 MkII, I am thrilled with this camera.
Handy, light in weight and operation, but also sophisticated and versatile, with convincing image quality and a reasonable price.
My equipment:
OM-D E-M10 Mk II
M.ZUIKO DIGITAL ED 14–42mm 1:3.5–5.6 EZ (28-84mm)
M.ZUIKO DIGITAL ED 40‐150mm 1:4.0‐5.6 R
Panasonic Lumix 25 mm 1: 1.7
MCON-P02 Macro-Konverter
Cokin Filterhalter Serie A + P
Unfortunately, and this will have frightened many Olympus customers, the company does not want to continue running the camera division. In times of continually improving smartphone cameras, it is not easy for the photo industry.
What will the future of camera technology from OLYMPUS but also from other manufacturers look like?
What will happen to the OLYMPUS PASSION?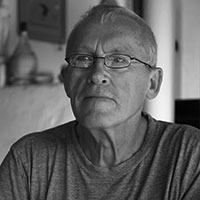 "My name is Harald Gatter, and I was born in 1951, grew up in the GDR and now live in Greece. The Olympus brand has been with me since the fall of the Wall, in other words, for more than 30 years."