How the OM-D E-M10 Mark III became our beloved travel companion – twice
The sea is restless and moody. The wind whips mercilessly around our hats. Below, at the end of the rugged and steep cliffs, we hear the waves crashing loudly on the rocks. The hiking trails and climbs in the Calanques near Marseille are becoming increasingly difficult. We are out of breath and have to keep protecting ourselves against the rocks. We are afraid of not being able to withstand the next storm height. We should turn back. We should get back to the car. But we don't want to give up. Not yet. Too beautiful is this area. And too strong is our desire to capture it with our Olympus cameras.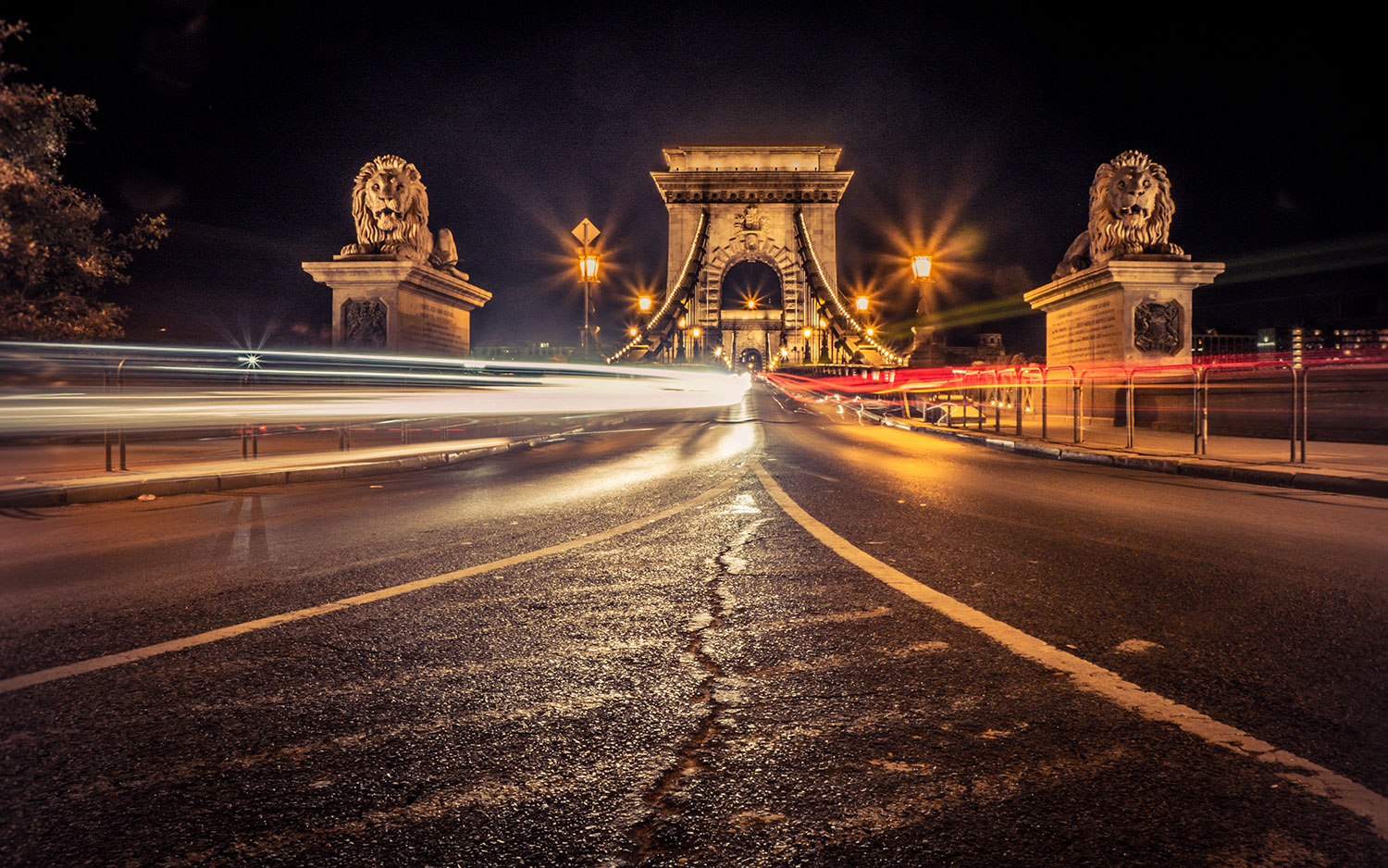 But let's start from the beginning. We are Caro and Marc, a couple from the wonderful city of Leipzig in the east of Germany. We have known each other for over 7 years, have been best friends, studied together Media Technology and always shared the passion of capturing the moment, either as an image or a video.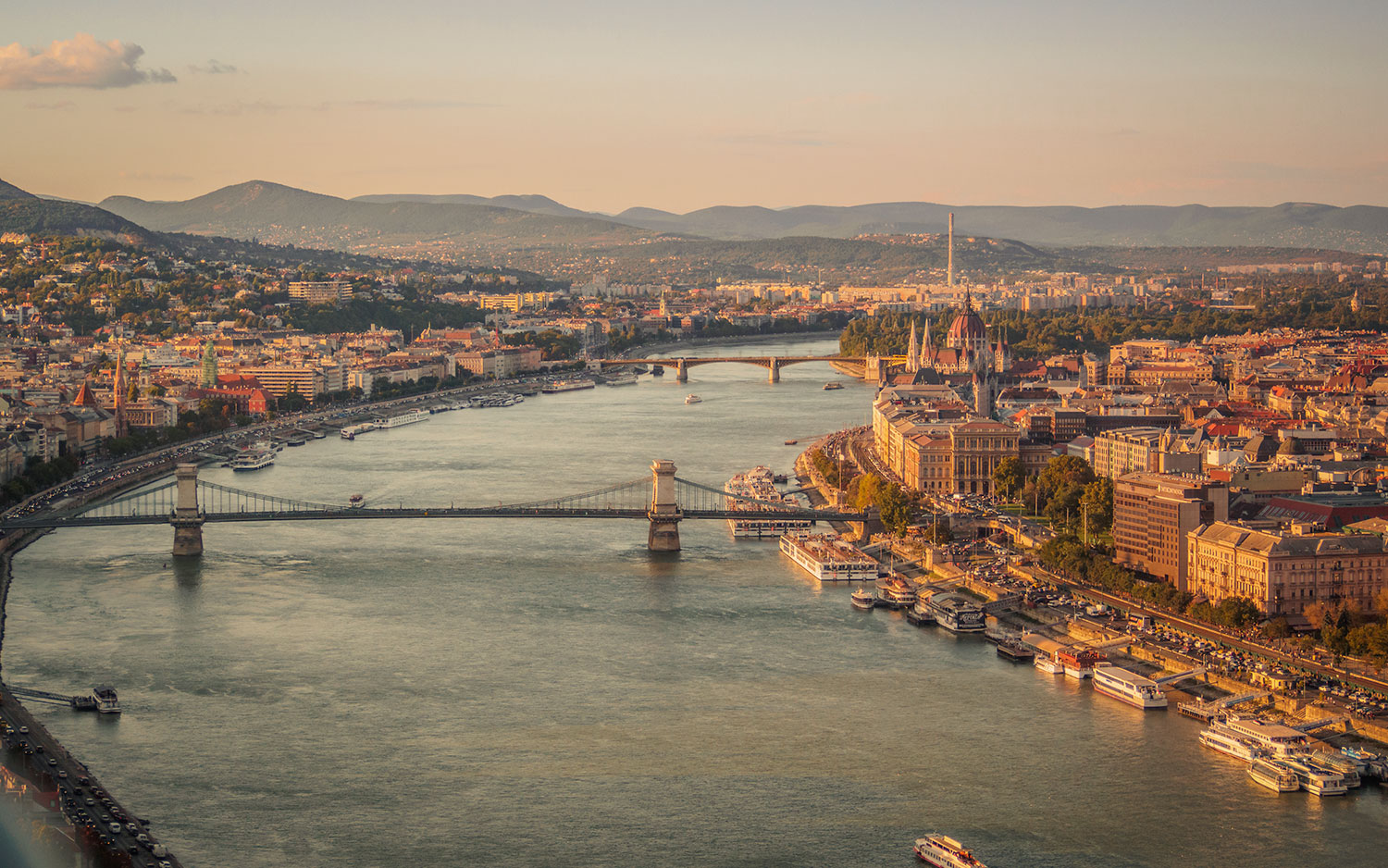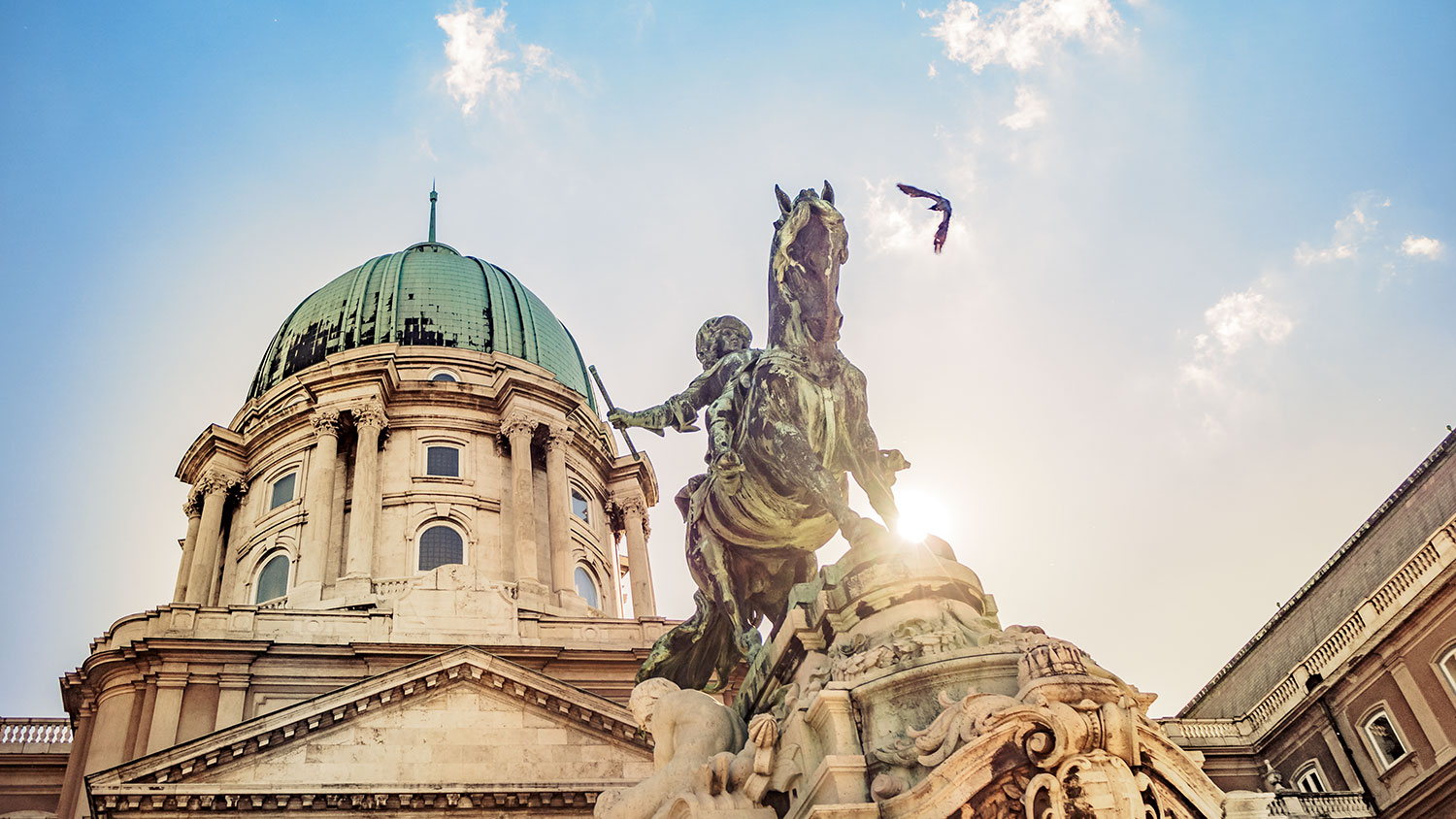 Marc started to focus on photography seriously in 2008 when he convinced his parents to loan him the money for his first DSLR. Over time he really got into the hobby. His Nikon D7000 accompanied him throughout several years and on different occasions. During a trip in 2016, when he was backpacking with a friend through Thailand, he decided to leave everything else at home, except the body, the 35mm and a charger for the battery. But even this minimal setup still seemed to be too heavy and too big. At this point, he started to look into smaller camera systems, mainly micro four-thirds, having in mind that most likely this would mean a complete switch of camera system.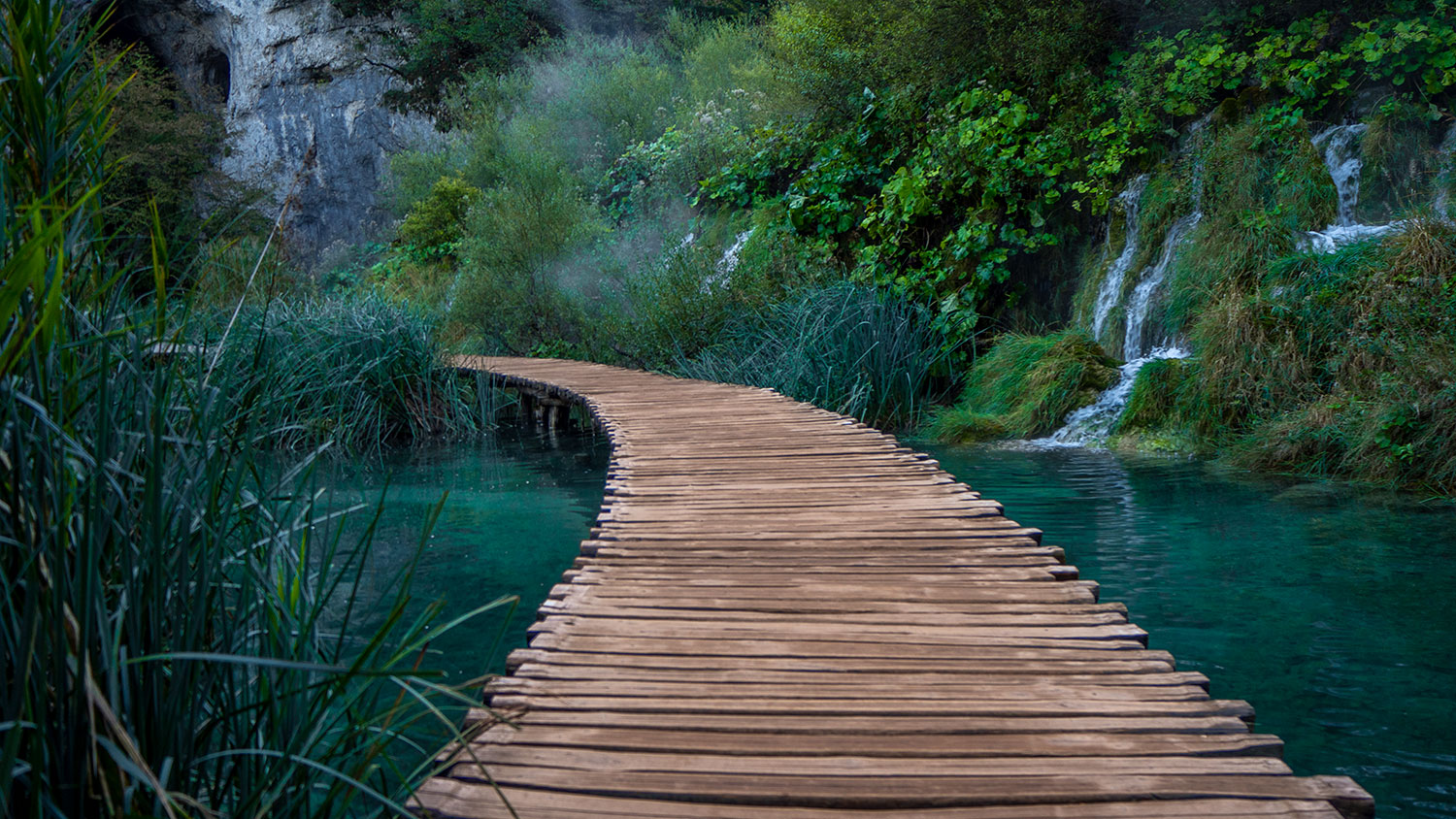 Caro's interest in photography is still kind of young. In the summer of 2018, after a not so nice breakup, she wanted to do everything she couldn't do before: travelling on a budget. She travelled through Croatia by bus, slept in hostels and creepy apartments. Before she started the trip, she wanted to have her own camera to capture everything she sees. After a long research she decided to go for the Olympus OM-D E-M10 Mark III and she was pretty happy with that choice.
Right after the trip and back in Leipzig she met up with her best friend Marc for a beer telling him everything she experienced and also raving for the Olympus. Then 2019 came and started off bad. When her grandfather passed away in February, Caro decided to travel step by step all destinations her grandpa travelled too for business. His first country was Hungary in 1966 – so she travelled through Budapest, Szeged, Debrecen, Gyla and Kalocsa, capturing everything with her Olympus.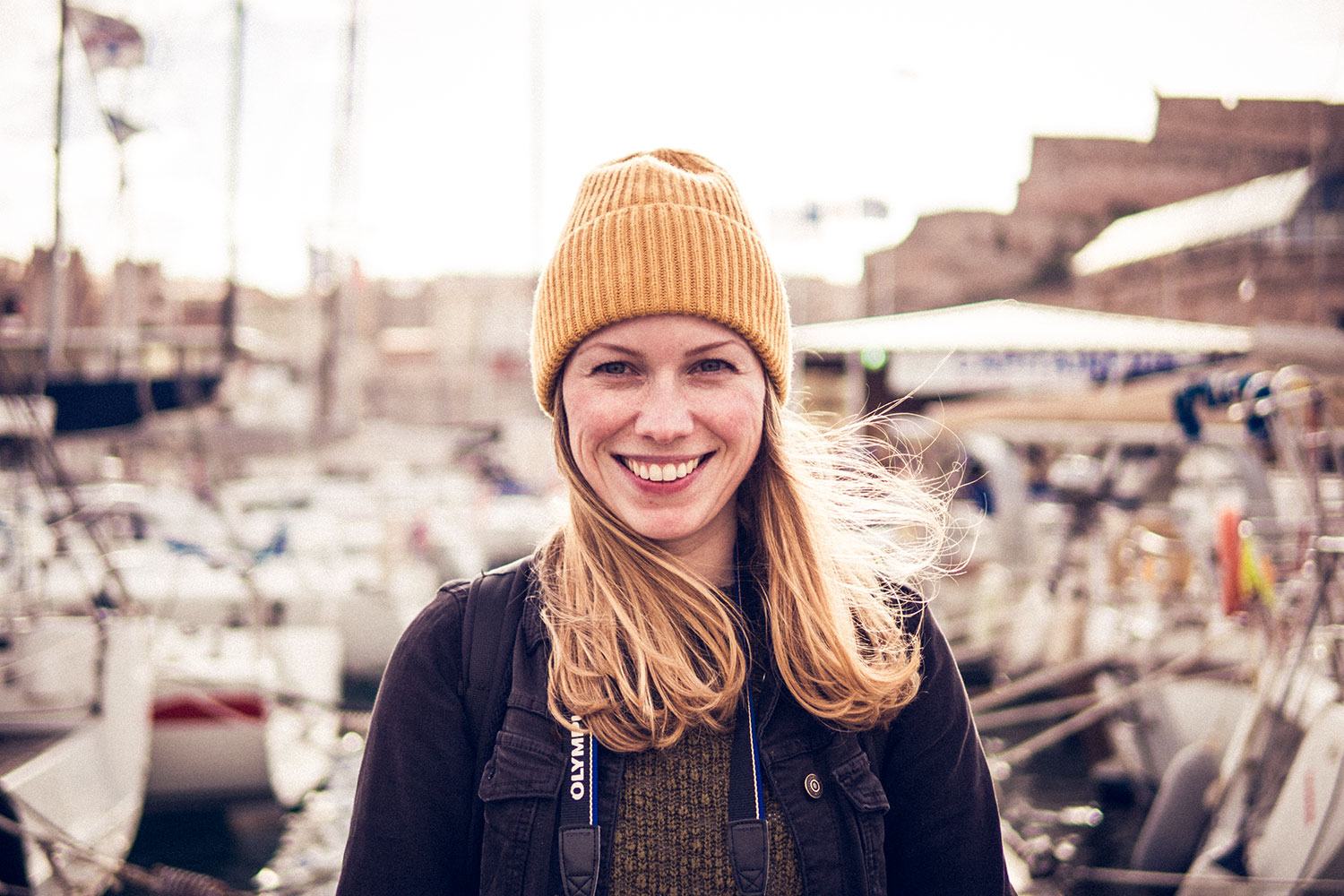 After Caro came back from Hungary, we talked a lot about Budapest. Marc has been there for business as well – frankly even stayed in the same hotel as Caro's grandpa. We talked about how really amazing this city is and decided to go back there in September. A few days later we booked the apartment and the tickets.
In the summer of 2019, our friendship took an unexpected turn. After always being there for each other and thousands of lovely and funny moments together, we realized that we both mean more to each other than just friends. Which made our upcoming vacation in Budapest even more beautiful.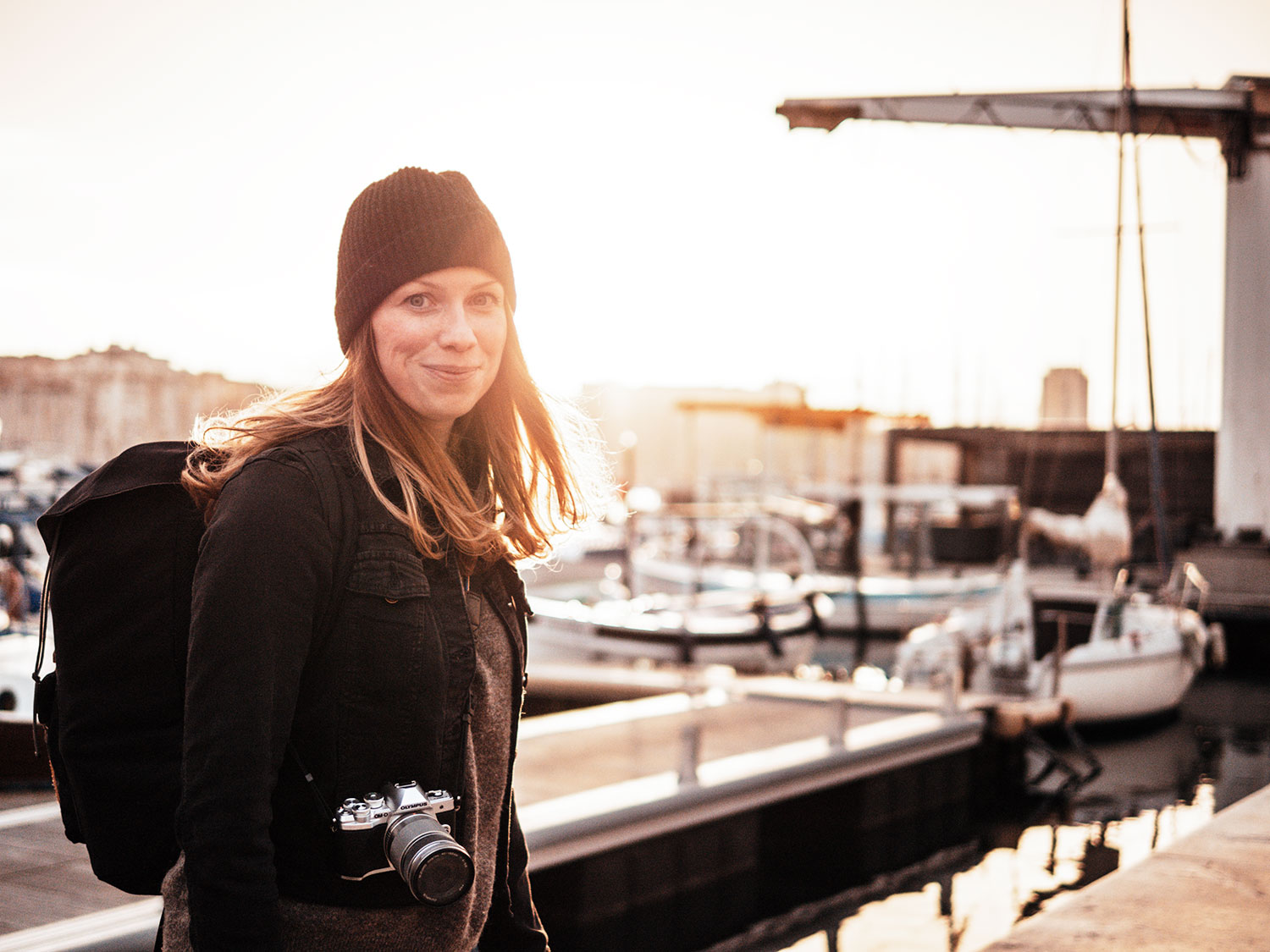 During the trip to Budapest, Marc quickly recognized why he was looking for a camera system. Even though he wasn't taking the full setup, it still seemed too much for the daily trips throughout the city. With some kind of envy, he saw Caro's camera, the OM-D E-M10 Mark III. It seemed like a lightweight camera with specs which could really keep up to the DSLR.
Then Christmas was coming up and we decided to travel to Marc's parents who are living in Marseille, France. We knew that next to spending time with the family we also wanted to explore the city by our meanwhile usual concept: Daily photo tours. Just before the trip, Marc decided to switch his camera system. Moving away from the Nikon DSLR setup to a lightweight OM-D E-M10 Mark III setup.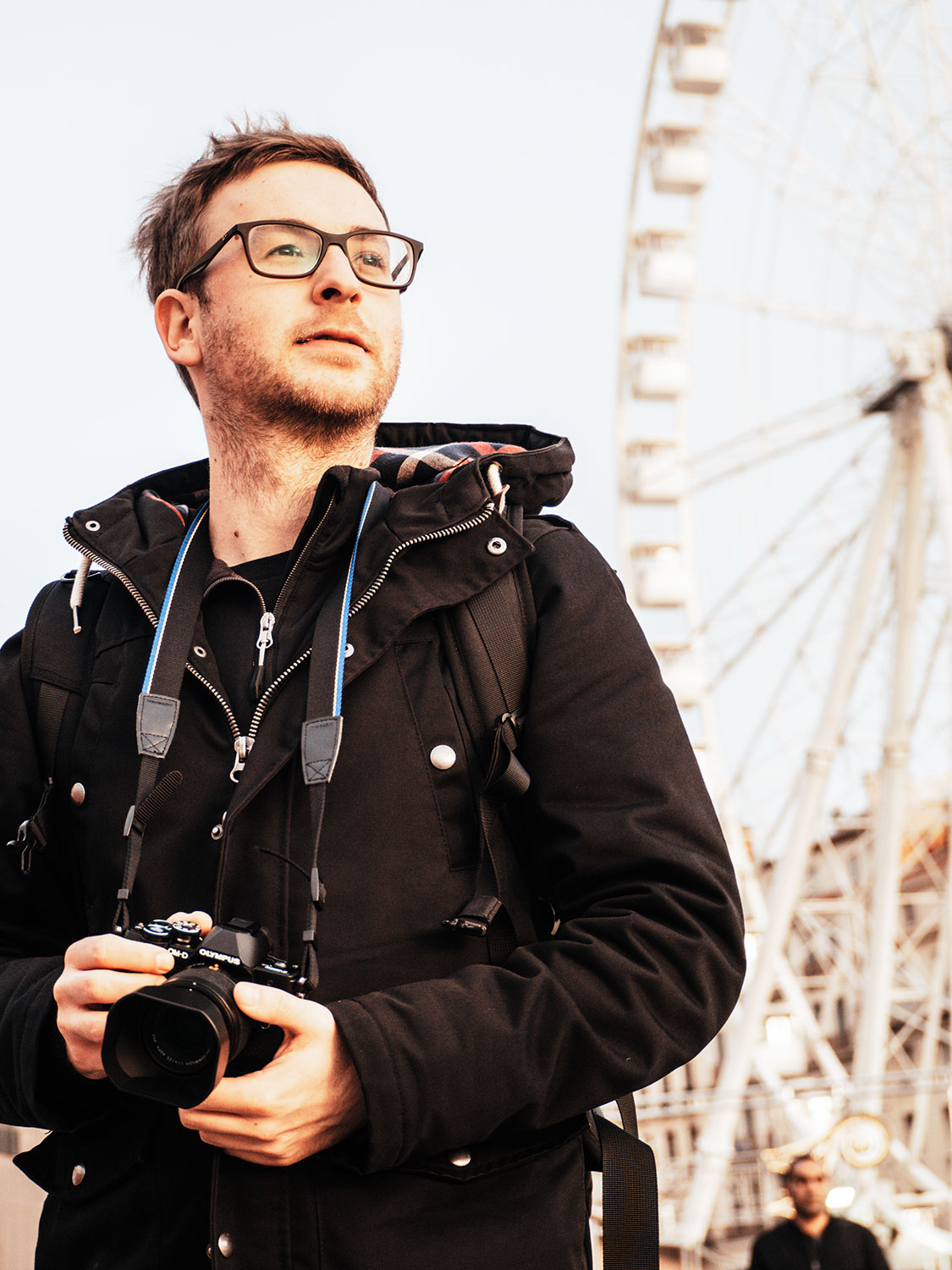 Next to knowing the camera already from borrowing it from Caro, this did open up the advantage of having the same accessories available. Sharing the equipment would downsize the weight of it significantly. As a wonderful addition to the setup, Caro decided to give Marc a pre-Christmas gift, as he would need it in the upcoming trip anyway: a backpack for his camera gear. We've tried to share the backpack and it worked.
Due to the small camera size, we travelled with one major "gear"-pack and another backpack for cookies and drinks. The camera bag included our two Olympus cameras OM-D E-M10 Mark III in silver and black, five lenses (2x 14-42mm, 2x 40–150mm, 1x 25mm), one tripod, cleaning equipment, SD cards, batteries and several filters (ND1000, NDs 2 – 8, UV, gradual ND, etc.).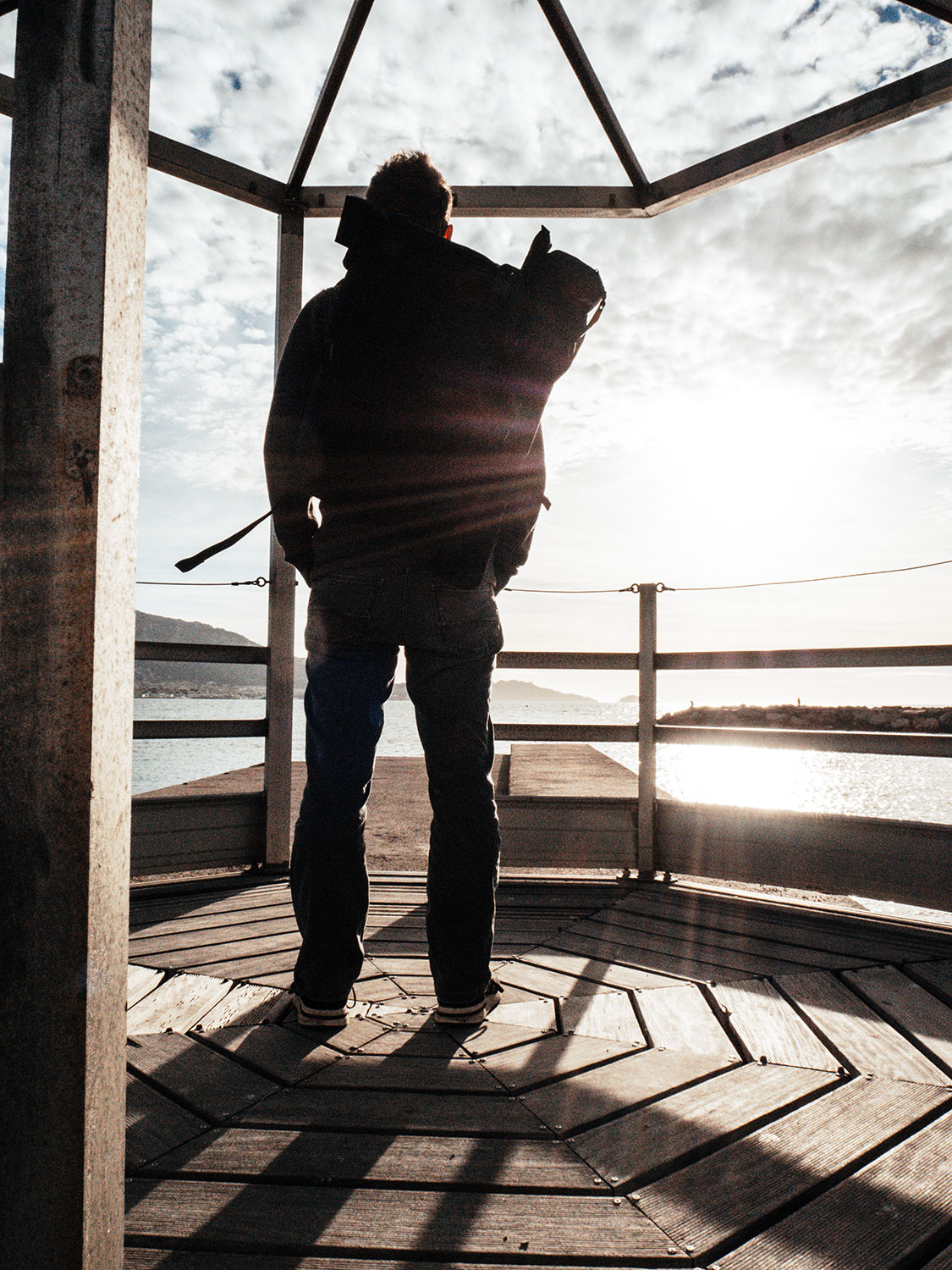 Just before the trip, we decided to upgrade our equipment with a prime lens. Marc was looking for an alternative for his Nikon 35mm "always-on" lens. What we read from reviews the Panasonic Leica Summilux 25mm F1.4 seemed a good replacement. The lens is known for its speed and wonderful Bokeh. The Old Port of Marseille, which was firstly mentioned 600 b.c., seemed a perfect place to test the equipment. We are both really impressed by the quality of the lens, even when pointing it directly at the sun – what Marc usually does.
We arrived in Marseille on the 16th December. It was winter and we packed for cold weather. But putting foot on the beautiful Côte d'Azur we were really impressed by the good weather and the warm temperatures. It felt quite weird to see the Mediterranean Fauna when leaving the airport while wearing a sweater. But that time of the year gave us one major advantage: No crowdy places!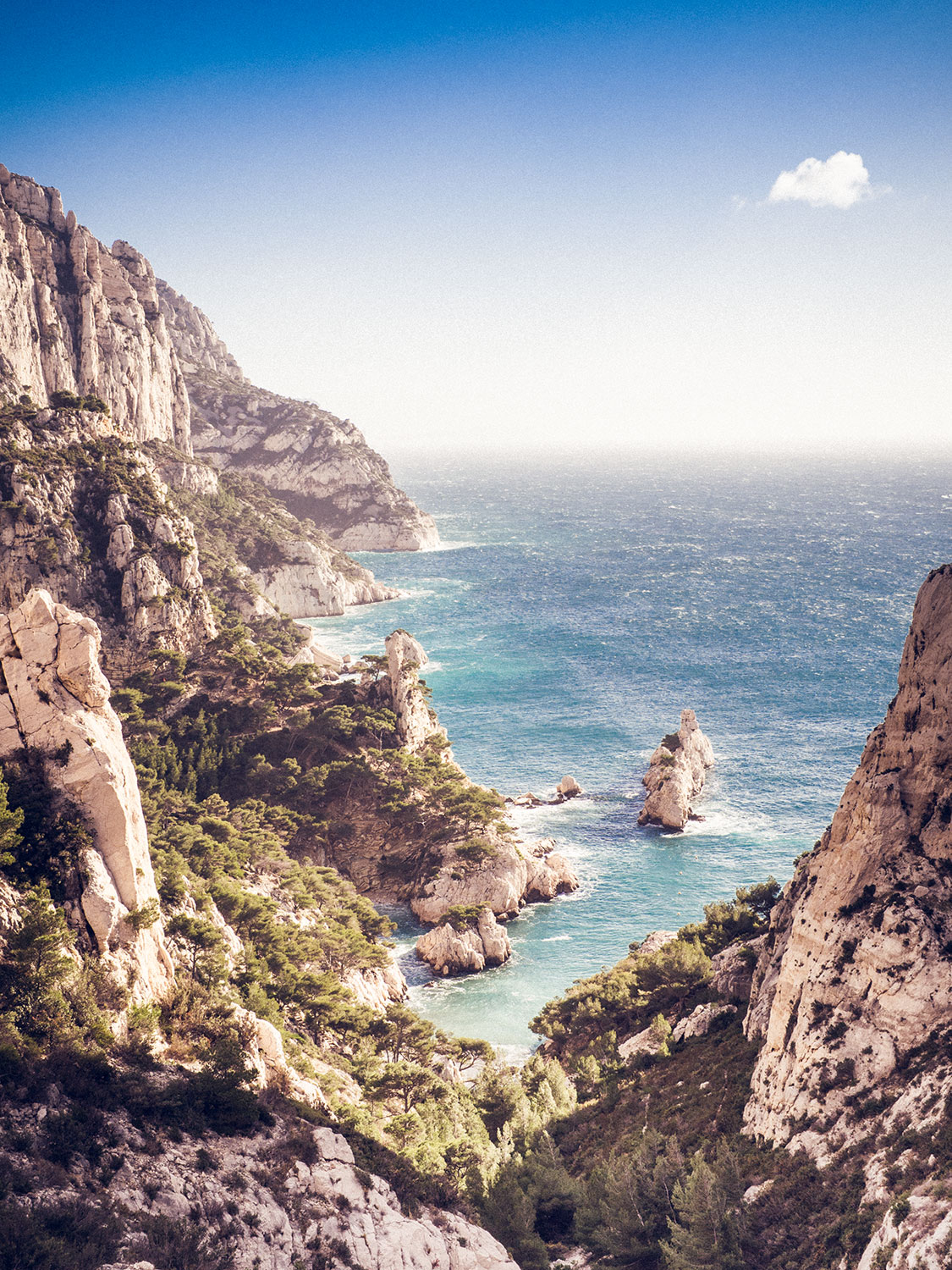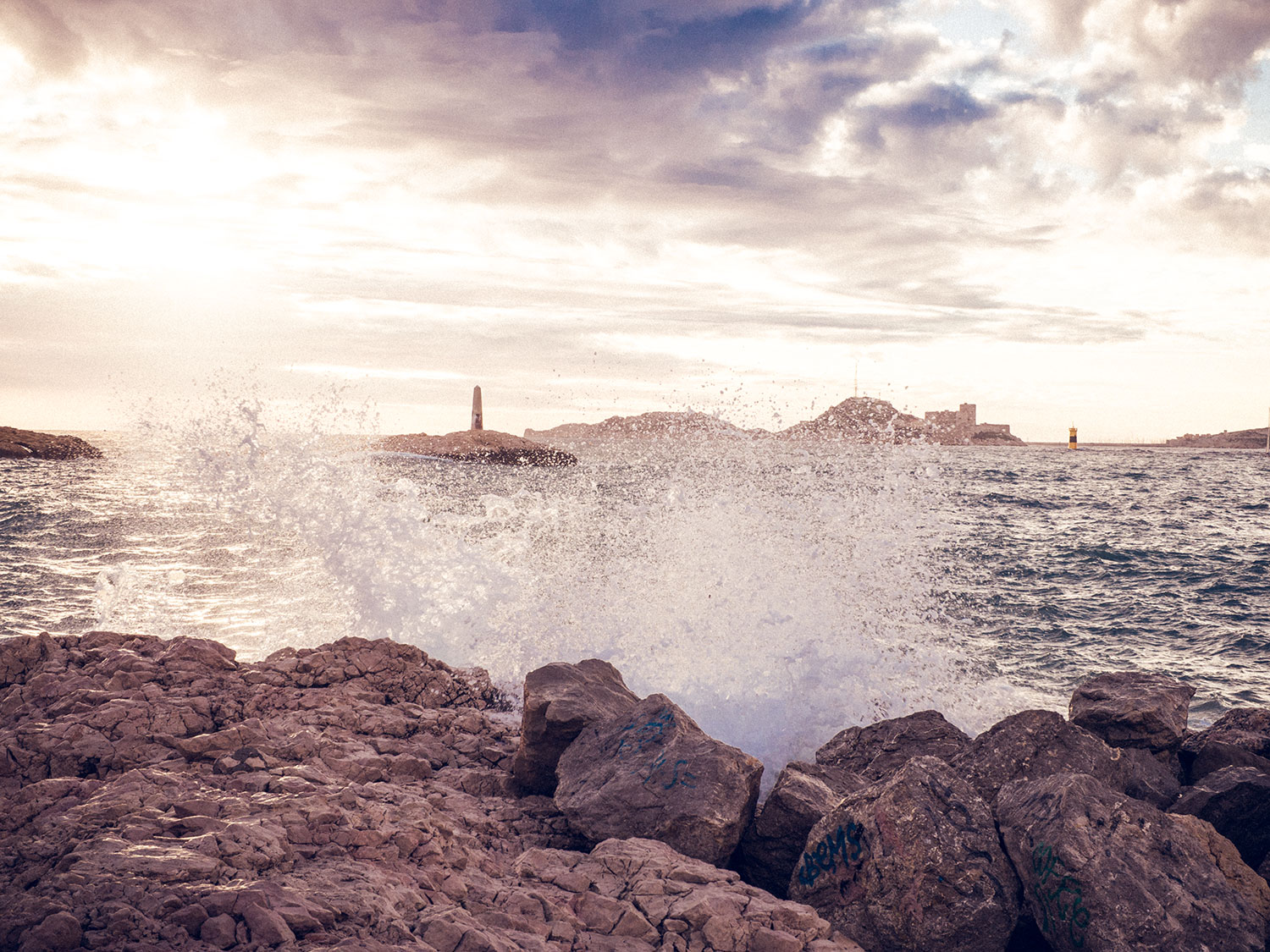 As we are both fans of hiking, we put the Parc National des Calanques as a POI on our map. Our equipment, mastering the dress rehearsal until this point greatly, was facing a 3h hike in the Calanque de Sugiton. A friend of ours, also a photo enthusiast, invited us to this tour. The weather forecast, showing extreme winds, was more a possibility to us, than a restriction. We were hoping for great views of waves while walking through a hopefully deserted touristic place. Our expectations were exceeded greatly when we faced the first views from the rocks of the National Parc.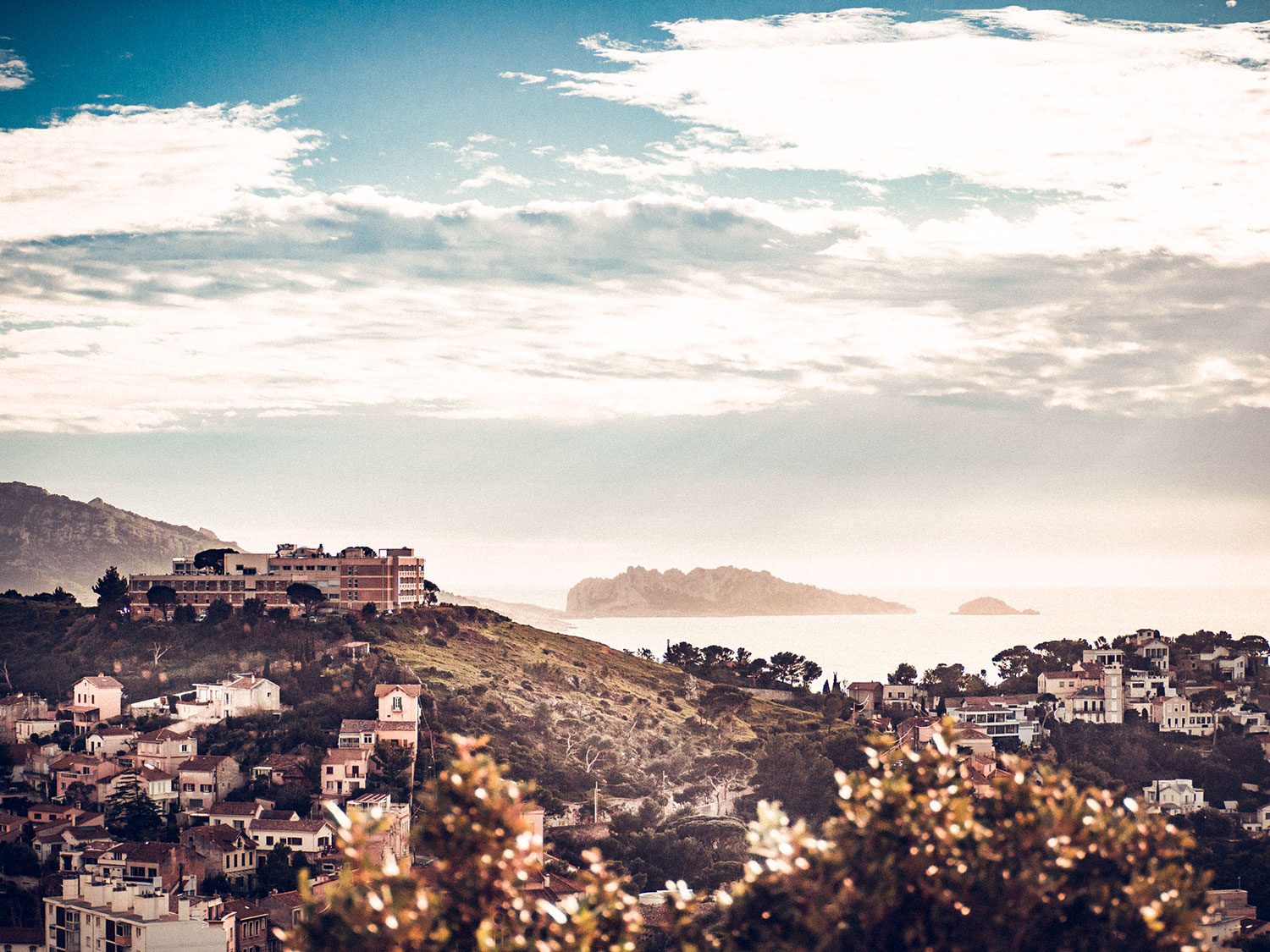 Our hike, which we really recommend in case you are visiting the area, was carrying us from the Calanque de Sugiton to the Calanque de Morgiou. At all time we were facing great views.
Halfway through the hike, we were suddenly faced with a really steep slope, which was directly on our tour. At first sight we had multiple thoughts about returning. Having the equipment but also the heavy wind in mind. But right after meeting another hiker, who passed through the slope like an expert, the curiosity overcame the concerns. Unknowingly this was the last stage of the dress rehearsal not only for our equipment, but also for us. We managed to get down the slope safely.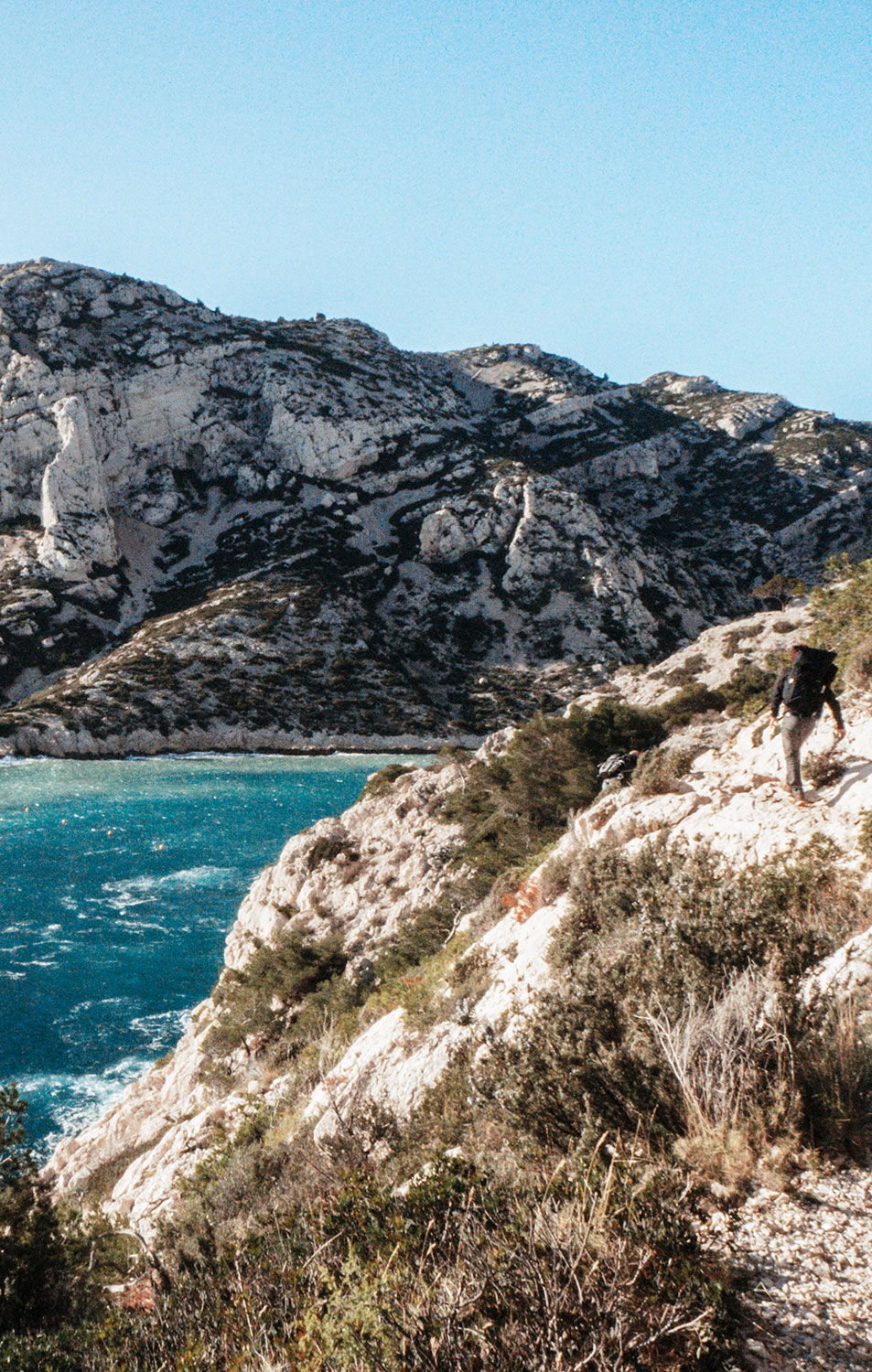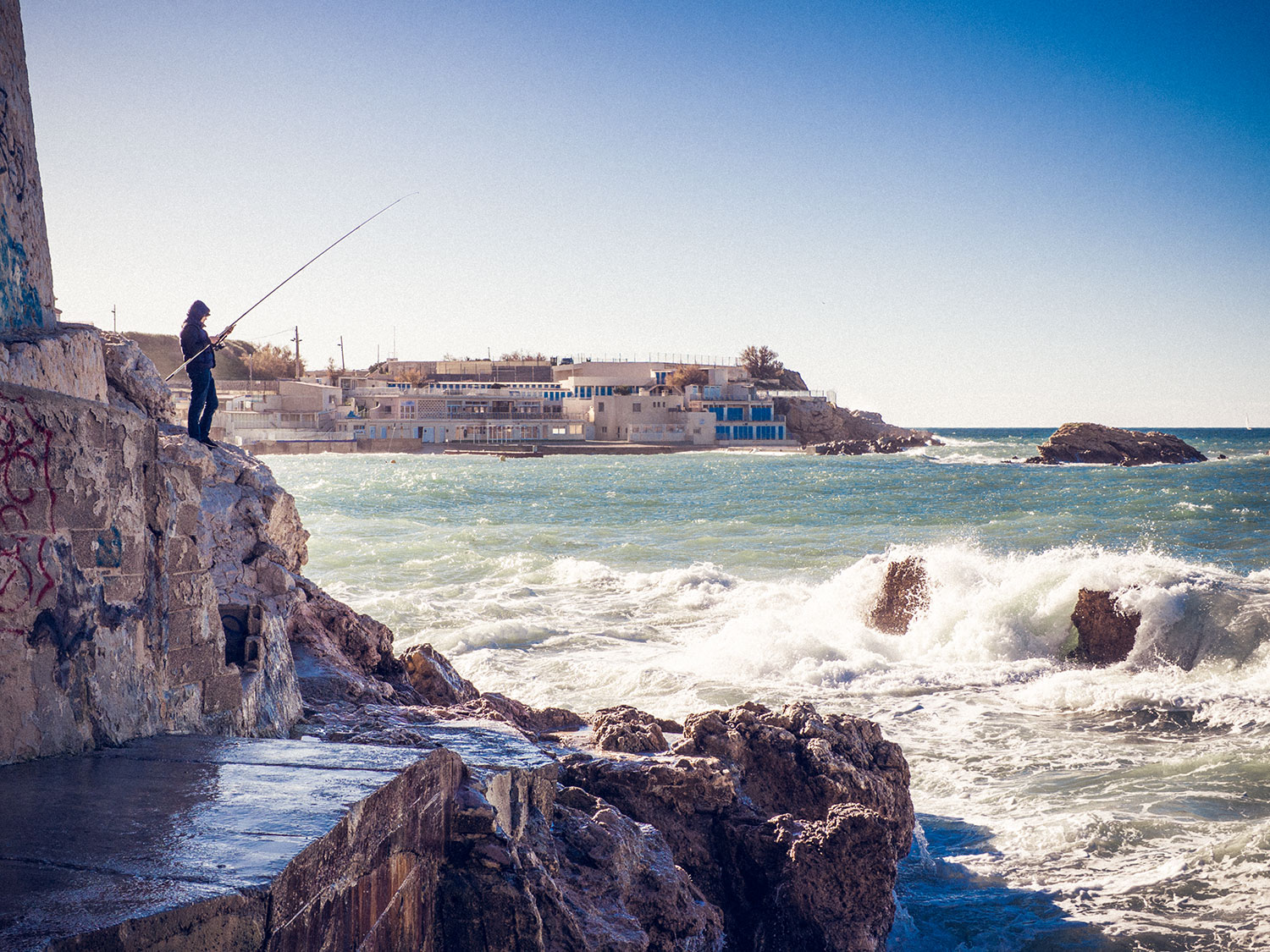 During our previous trip to Budapest, we already recognized that editing the photos during the trip has the major advantage that we don't come home with terabytes of RAW images. Furthermore, we were really curious about how our new photography setup performs. During the evenings we developed a complete postproduction workflow which is mainly based on Adobe Lightroom.
Not the desktop version, but the cloud-based version. The key benefit of it: we have all images at all time synchronized on our different devices. Not only could Marc edit the images Caro made and the other way around, but we also could edit the images on our phones on the fly. Using a cloud-based backup system is great but could also be a downside when using a slow internet connection.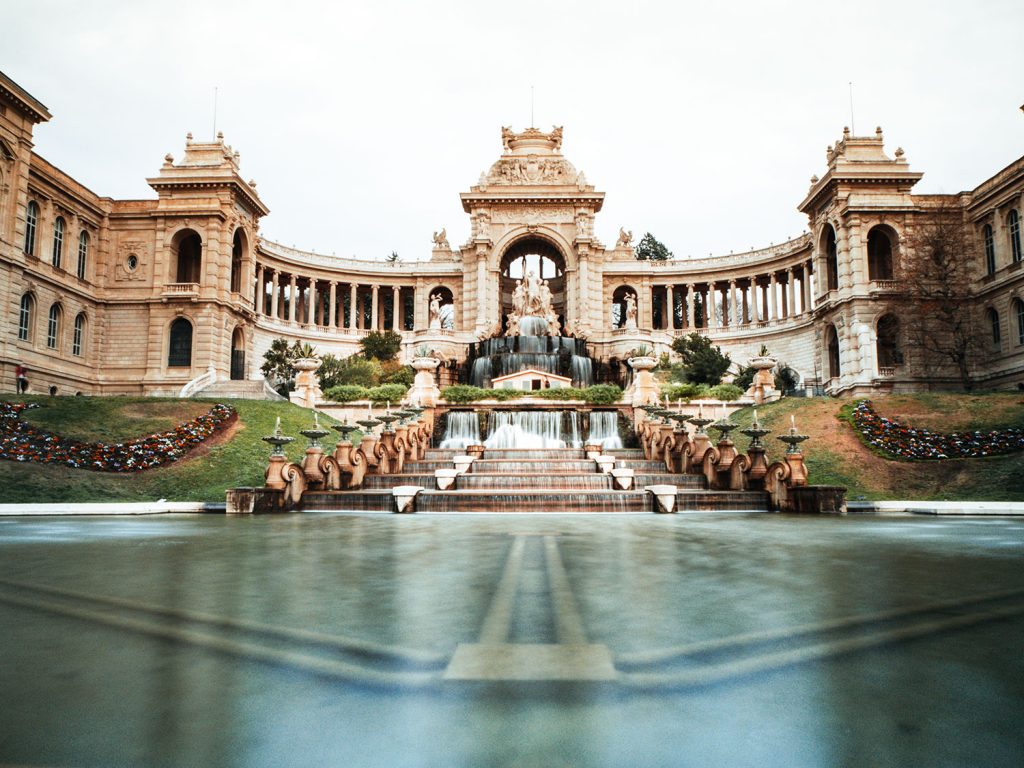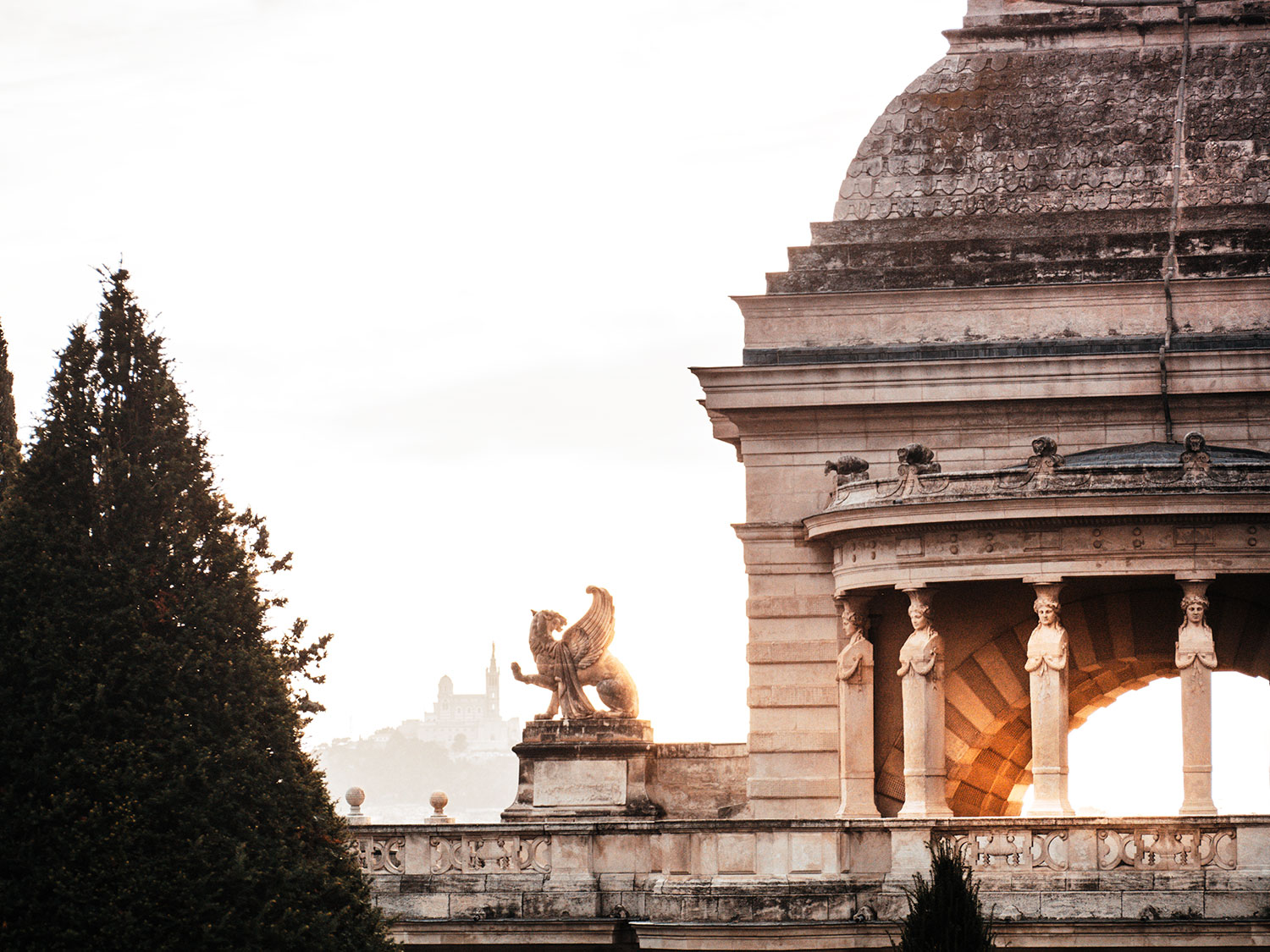 We are still pretty happy with the outcome and pictures we shoot during the trip to the south of France. Now we are looking forward to our upcoming trips this year: Paris, Prague and Croatia.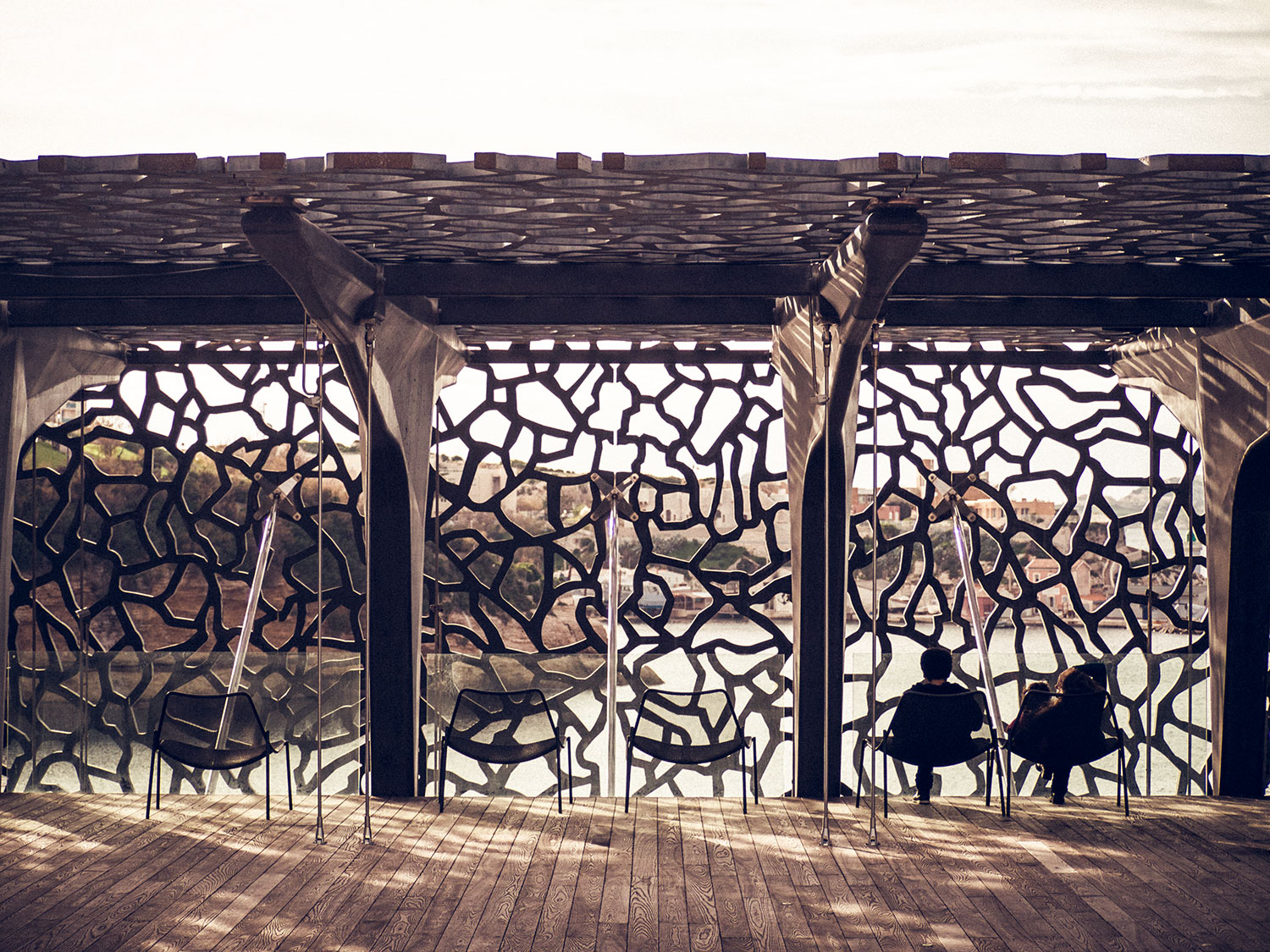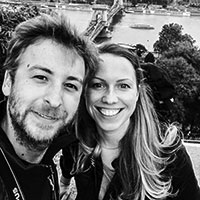 "We are Caro & Marc – a couple from Leipzig that loves to travel and to take pictures. We are both eager to discover the world through our eyes and through the viewfinders of our cameras.
Marc is an enthusiastic software developer related to television broadcasting worldwide. When he's not in front of the screen, he likes to tell flat jokes, listen to podcasts and take a good run. Already as a child he was interested in photography. Since then, he has topped up his equipment, pressed the trigger thousands of times, watched several long and dissolute tutorials and learned a lot of great stuff. He spent a few years in Abu Dhabi, Warsaw and Geneva. Travelling and living among other cultures simply is in his genes.
Caro is working as a freelancer for content creation and online marketing. If she's not in front of the screen, she's probably eating nachos, cleaning up or talking on the phone with her friend forever. Photography has only recently entered her life and has quickly become an important part of it. In 2018 she gave herself a jerk and traveled through Croatia alone – hostel, bus and toast hello. Since then she wants to see all the beautiful places in the world and also wants to visit many travel destinations of her grandpa, who unfortunately recently passed away."