London by night – Using the Olympus E-M5 Mk II for Night Photography
I'm Nuno, a Portuguese photographer living in London. I've been exposed to photography from a young age as my father is an hobbyist photographer but only in the last 5 years that I took it seriously. I've been a Nikon, Sony and Fuji shooter but settled with Olympus because of its small size and features. I think Olympus cameras give you the best "bang for the buck".
The Live Time and Live Bulb are real time savers and make long exposures so simple. I shoot with an E-M5 Mk II with the 12-40 f/2.8 Pro being my main workhorse and the 45 f/1.8 for portraits. I try to do as much as possible in camera and process my images with On1 Photo Raw.
My editing workflow is very simple, I start by previewing a few of my custom presets and after deciding on one I fine tune it mostly by adjusting the white balance and colors. Night photography is one of my favourites genres of photography. It allows me to get off work, and have some fun – especially in London where it's dark by 5pm in the Winter.
Join me in touring one of London's most iconic areas: the Thames South Bank.
We start our journey at Millbank Millenium Pier. Looking towards Vauxhall Bridge, a fantastic view is offered that combines St George Wharf, The Tower building and MI6 headquarters (which you might recognize from the Daniel Craig 007 movies).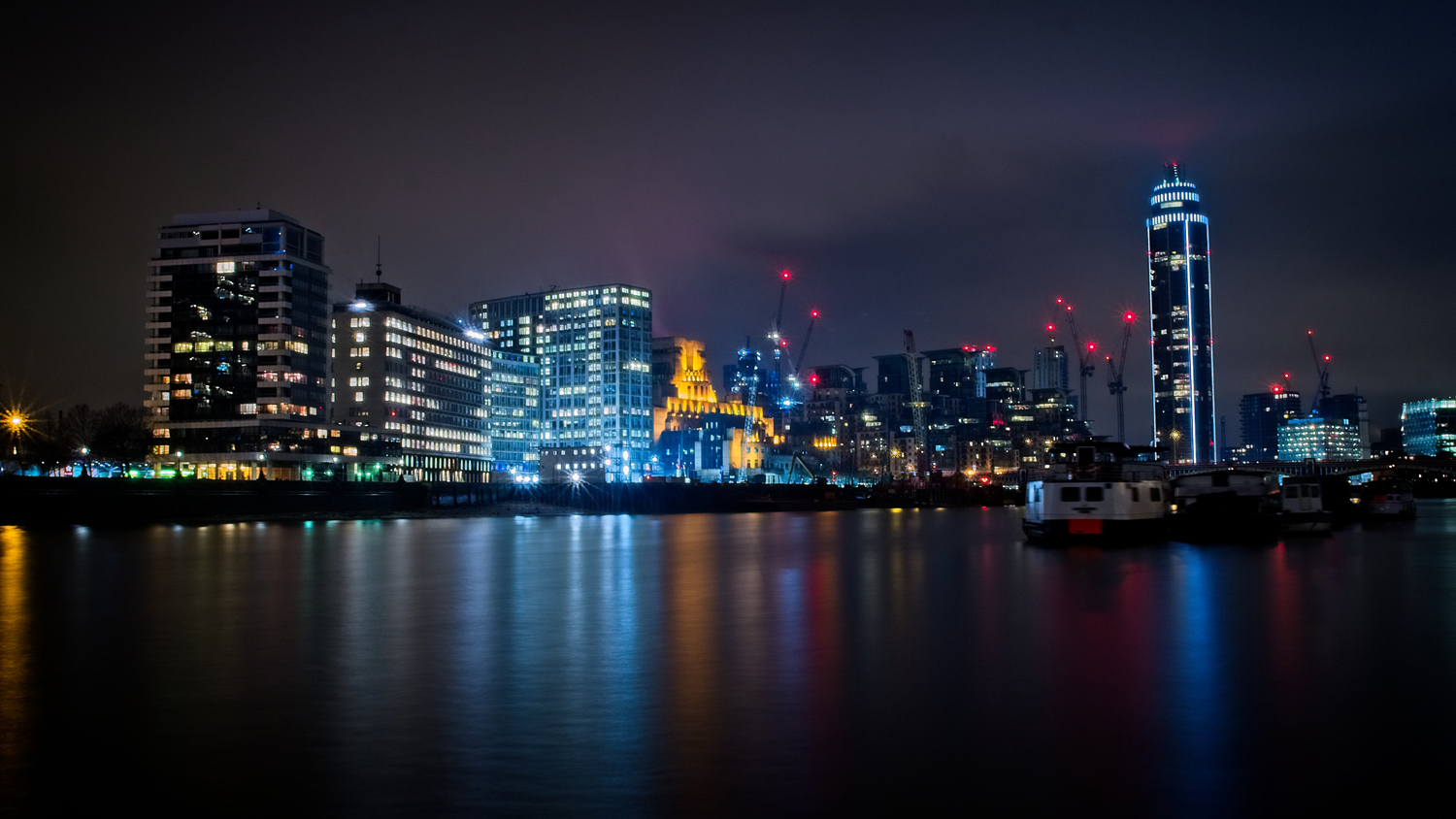 Heading the opposite way, crossing Lambeth Bridge into the Thames South Bank, we are greeted by a view of the Houses of Parliament across the river.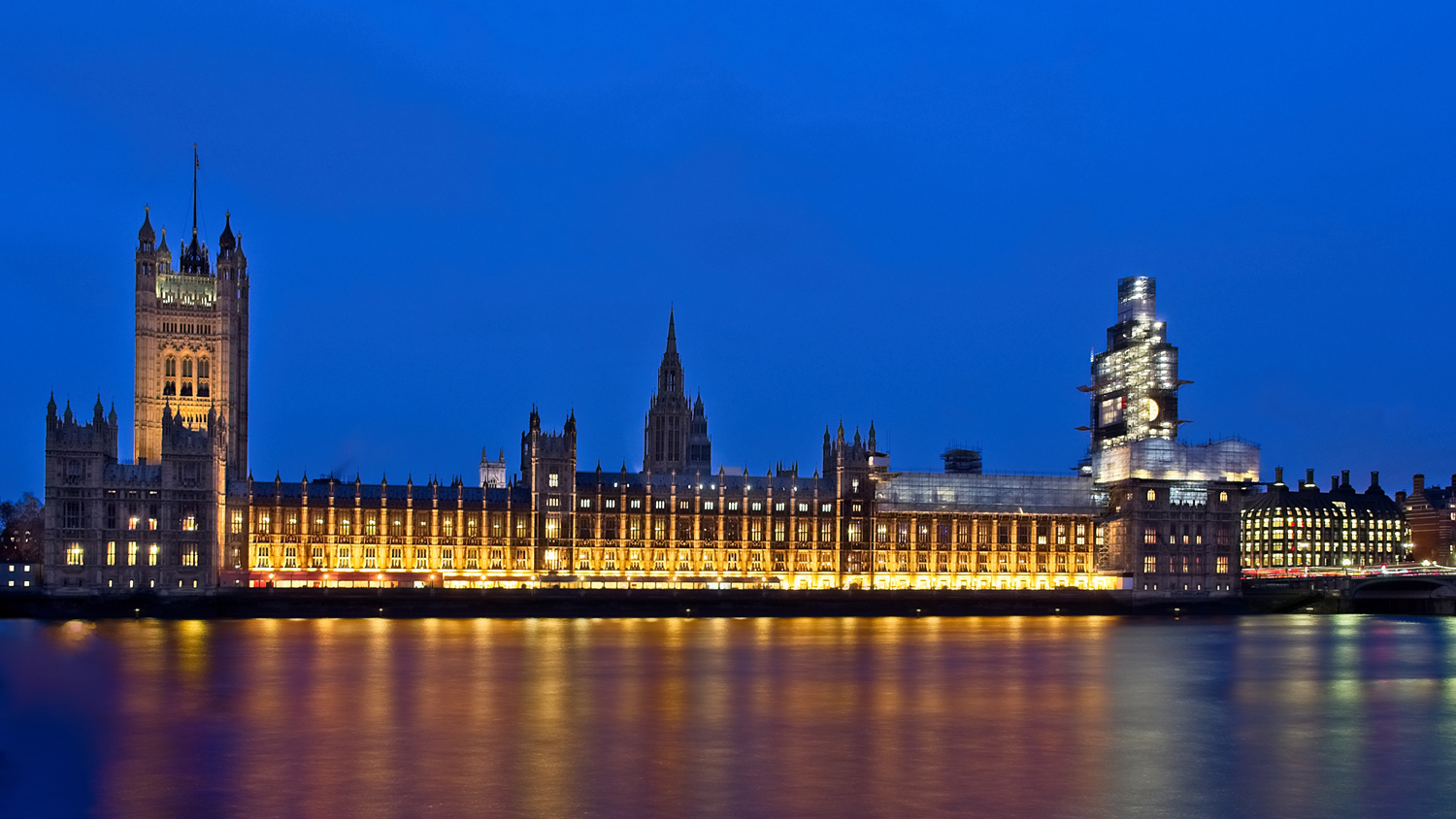 This path leads to Westminster Bridge and St Thomas' Hospital – a prime location for panoramas, and to relax and enjoy the sunset.

if you continue to the end of the path, following the steps over Westminster Bridge, St Thomas' Hospital gardens offer a different view of Big Ben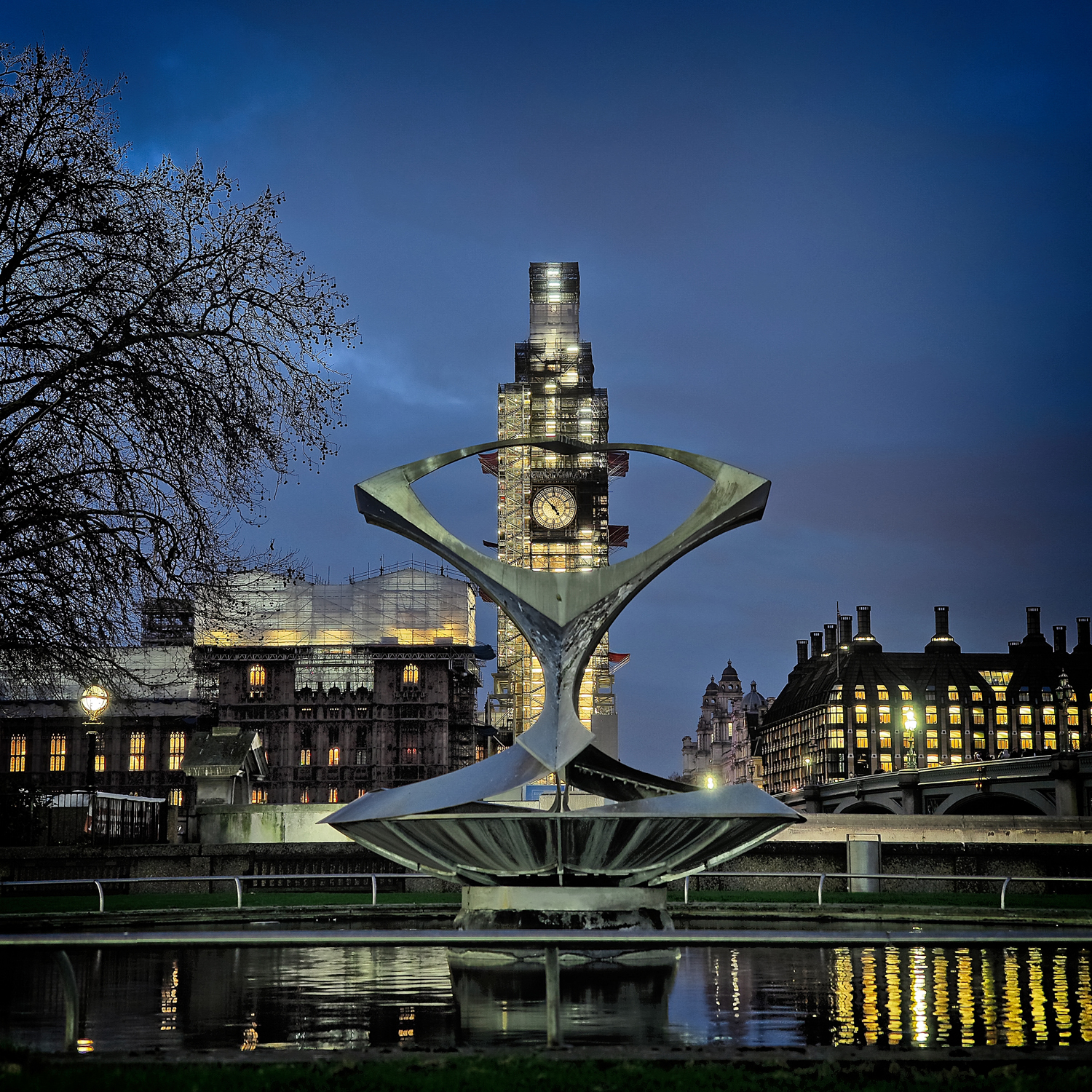 Crossing Westminster Bridge to the North Bank, we can admire Westminster Abbey. It's a busy area, so long exposure is recommended if you want to erase the passersby from your shots.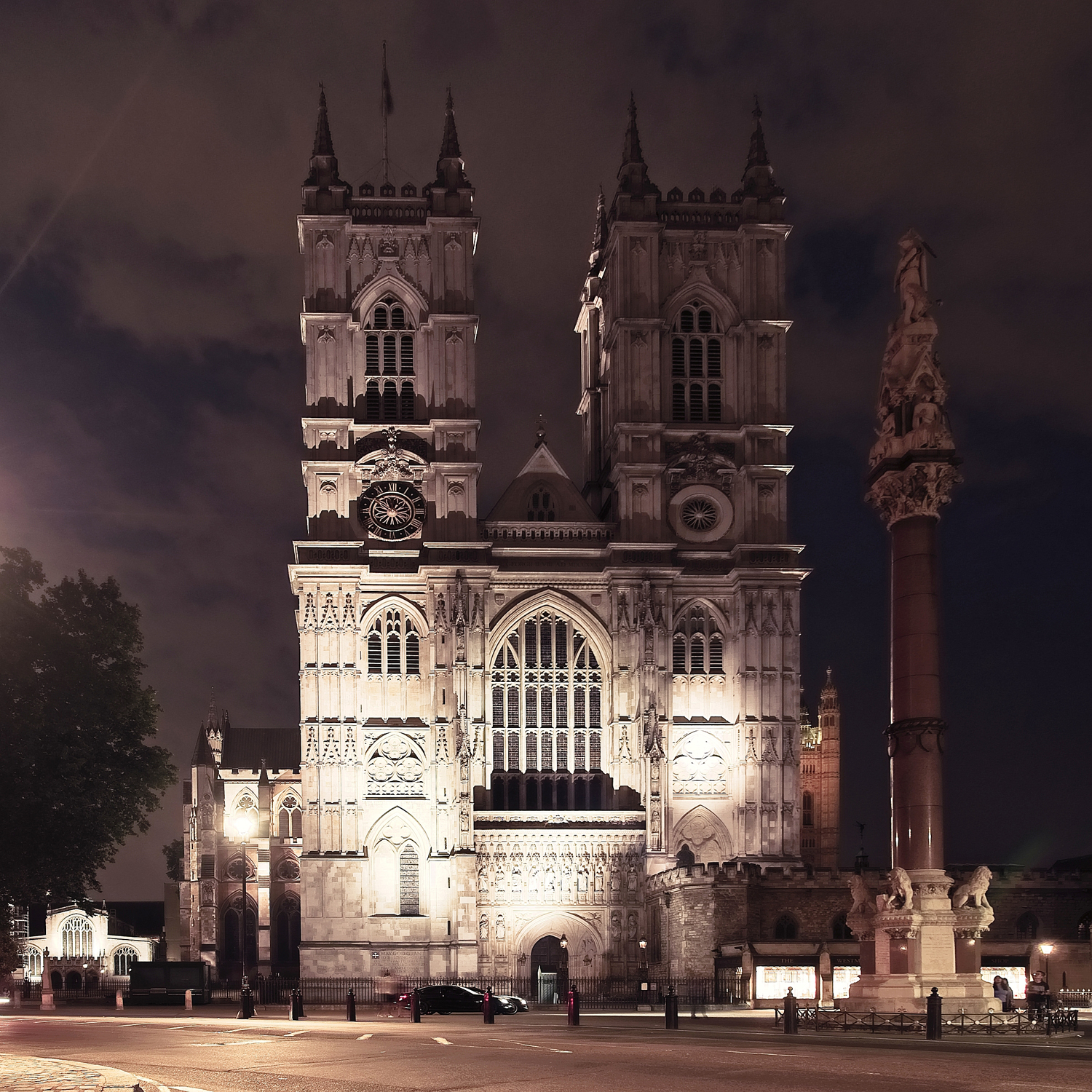 This is also an excellent location to shoot unusual views of the Houses of Parliament, avoiding clichéd shots.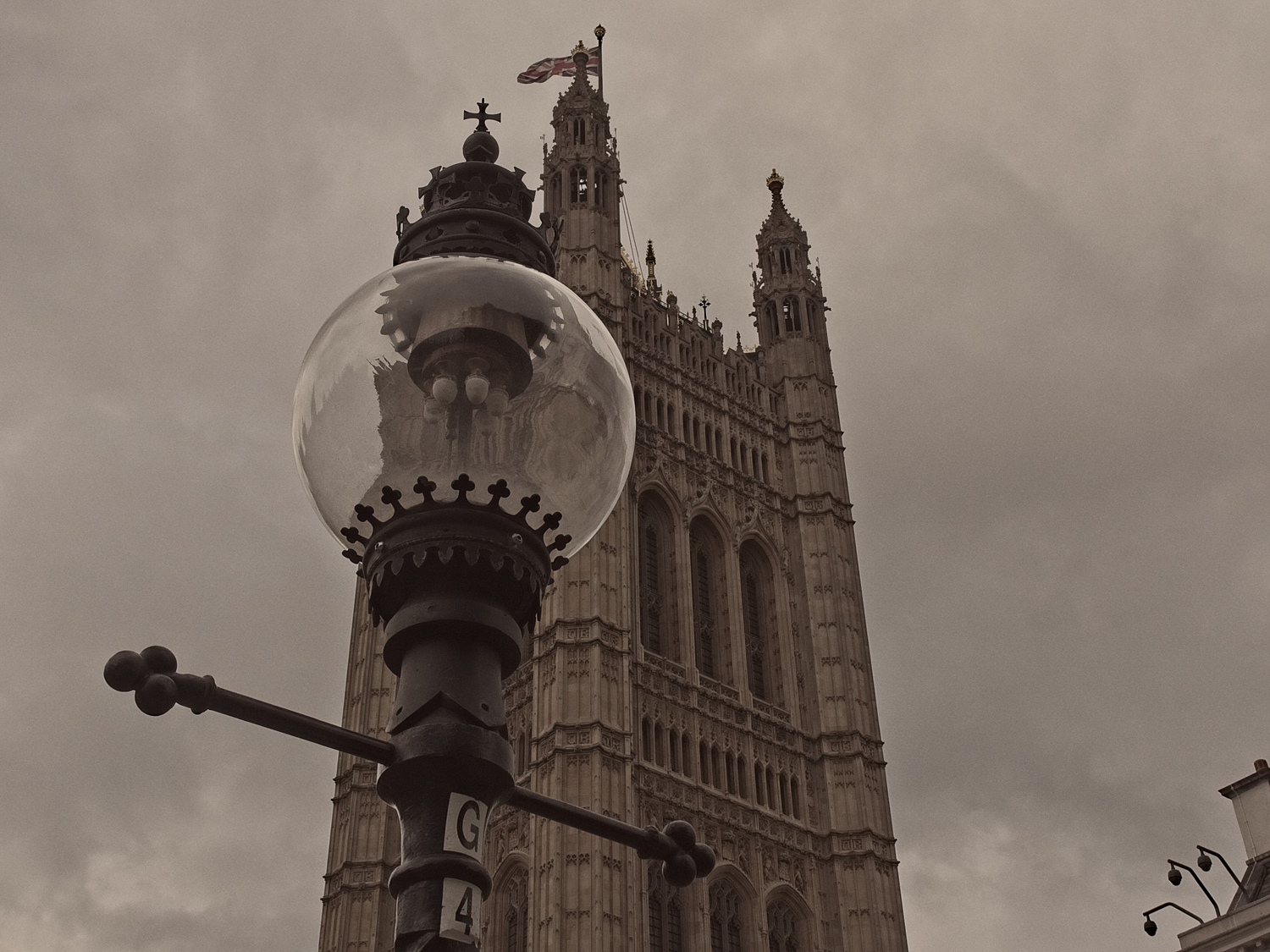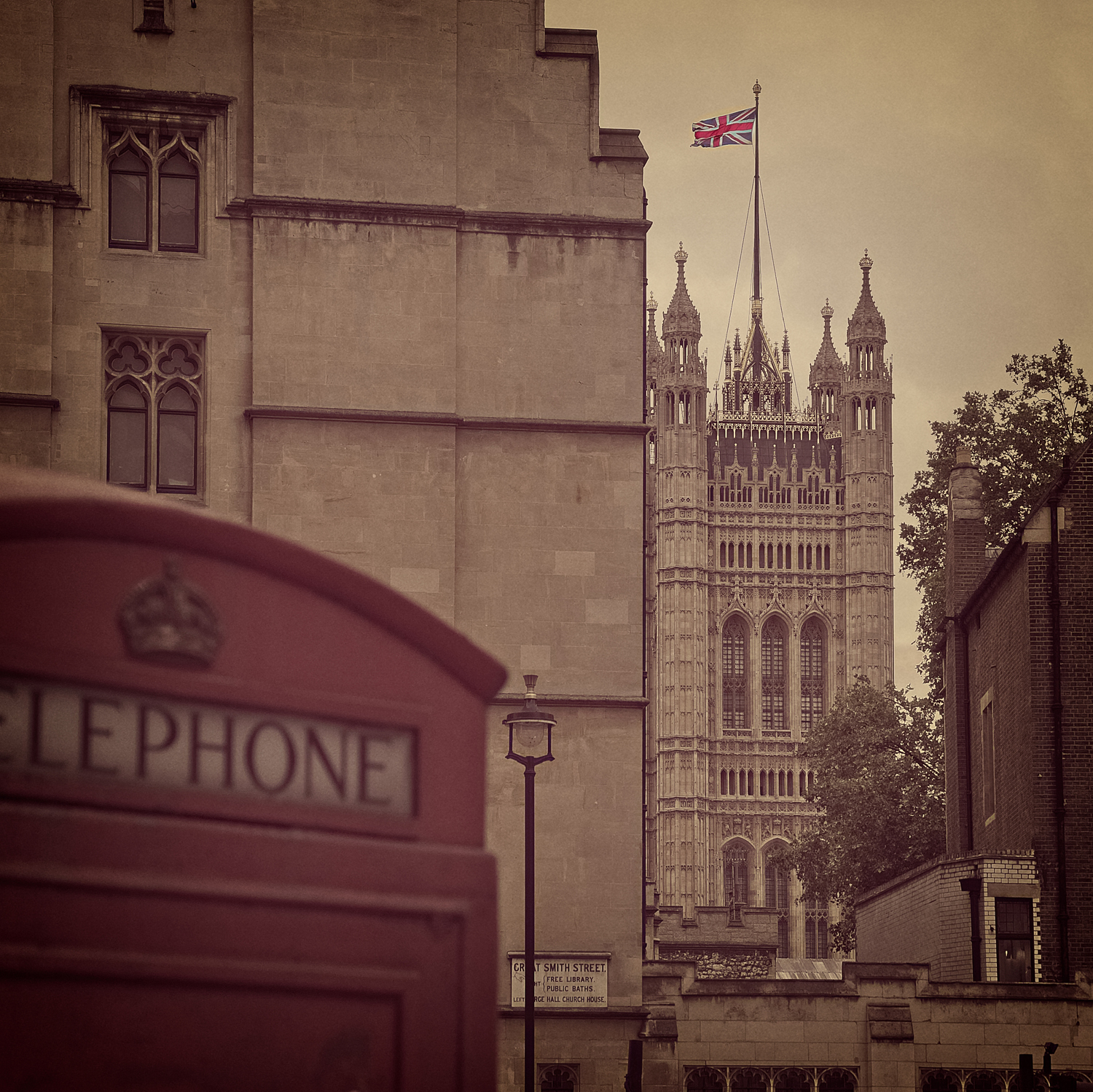 Weather permitting – and if the time is right – there is much fun to be had exploring long exposure techniques, obtaining light trails over the London Eye.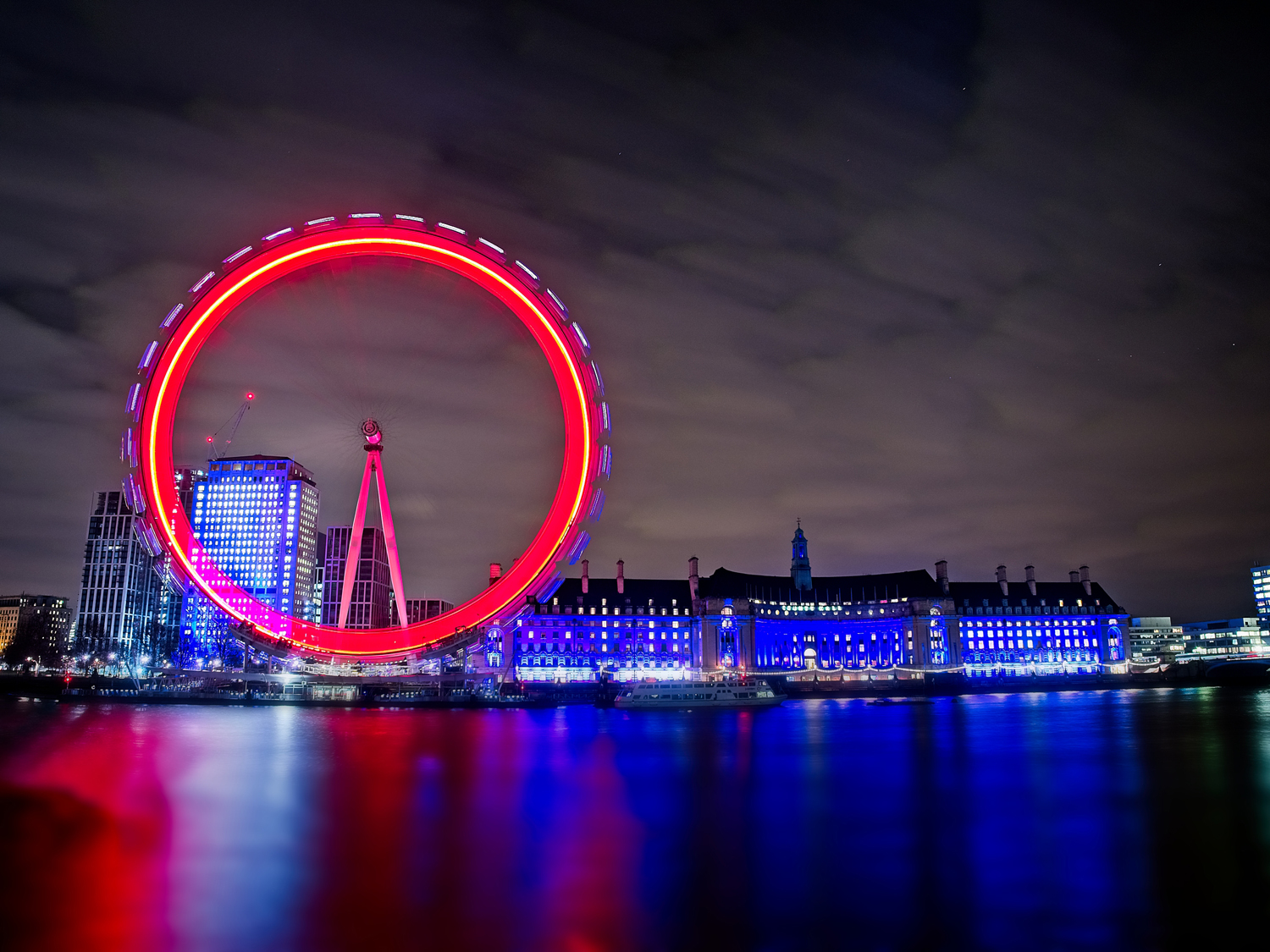 Alternatively, returning to the South Bank offers different views of London Eye were can be creative by shooting from unusual and interesting angles.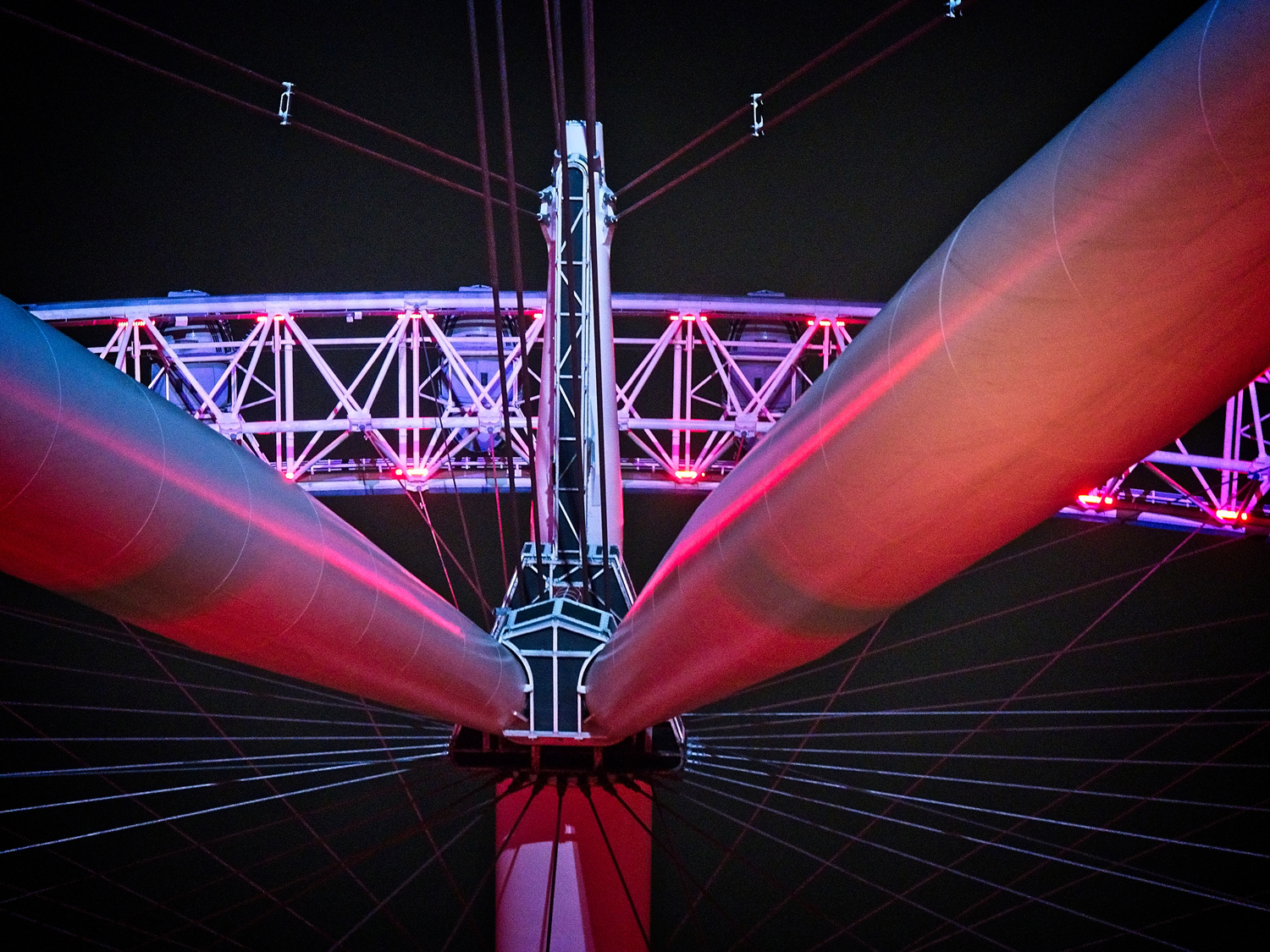 If it's raining, be on the lookout for puddles and reflections – they can make very interesting pictures. A walk along the South Bank would not be complete without appreciating the iconic carousel.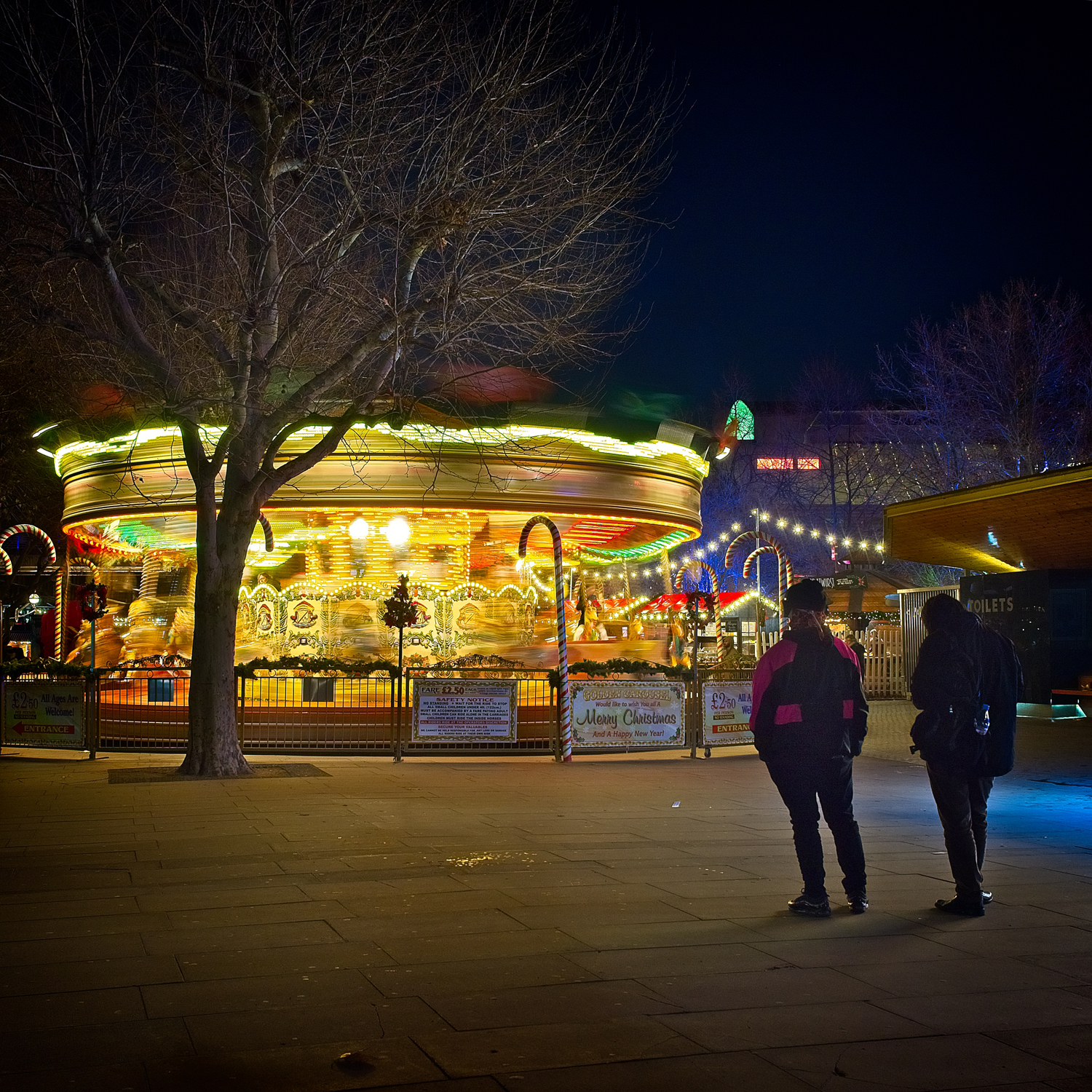 Whilst passing through the South Bank , one of my favourite night photo spots in the Jubilee Bridge. It's a great location because of the water, numerous landmarks and the sheer amount of photo opportunities. From it, a better view of the nearby amusement park attractions can be obtained.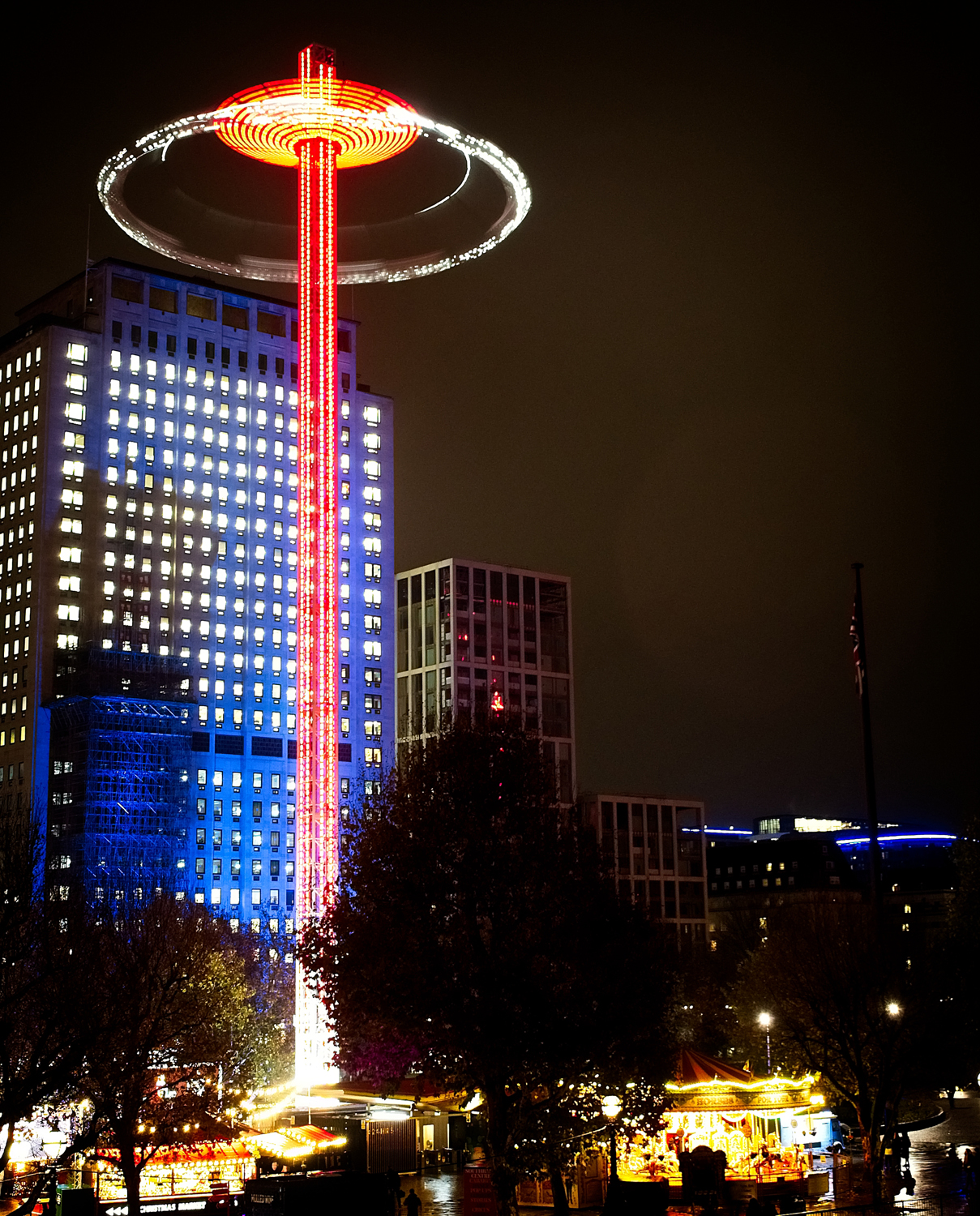 Looking in the other direction, we can admire the fabulous views of the Thames, Elizabeth Tower (commonly known as Big Ben) and the Houses of Parliament.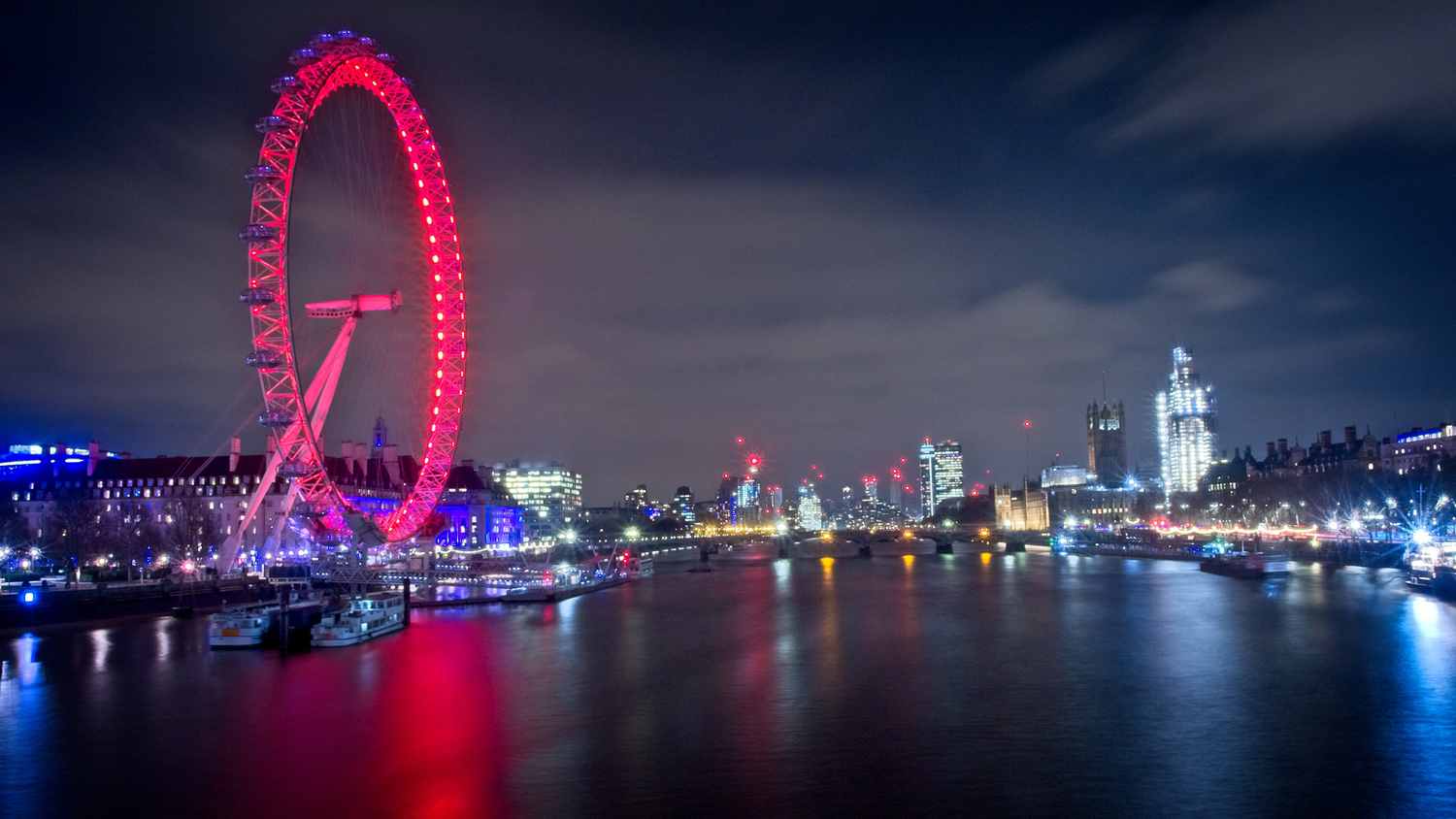 A stop at the National Theatre is mandatory, where we can appreciate the vibrant colors of its exterior.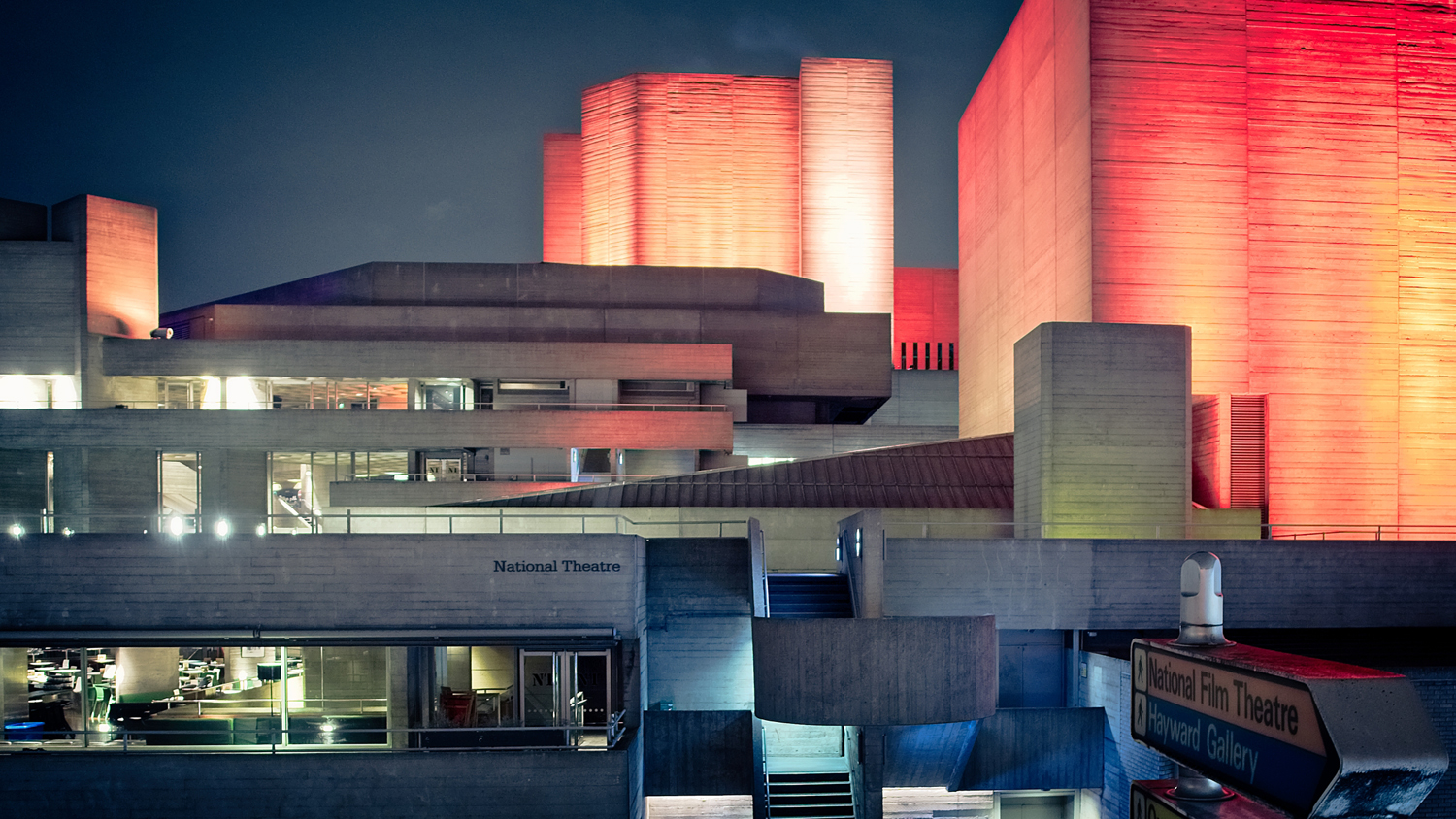 When it's raining ,the upper terrace can provide a good viewpoint for street photography.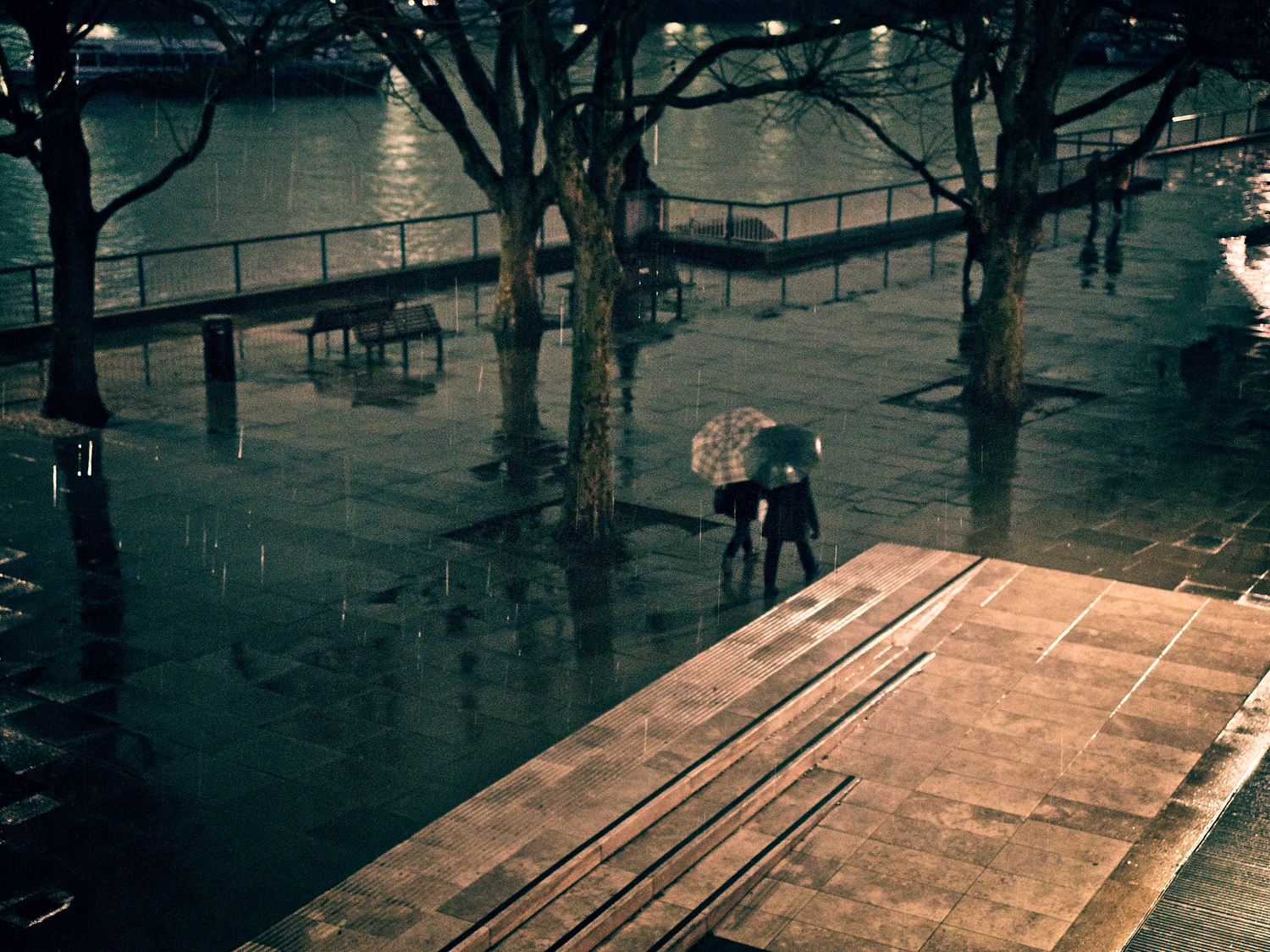 Finally our walk ends at the OXO Tower, where we can find restaurants, art galleries, colourful buildings and piers. This brings us full circle, where we finish how we started – a stunning view of London's skyline, but this time featuring St Paul's Cathedral.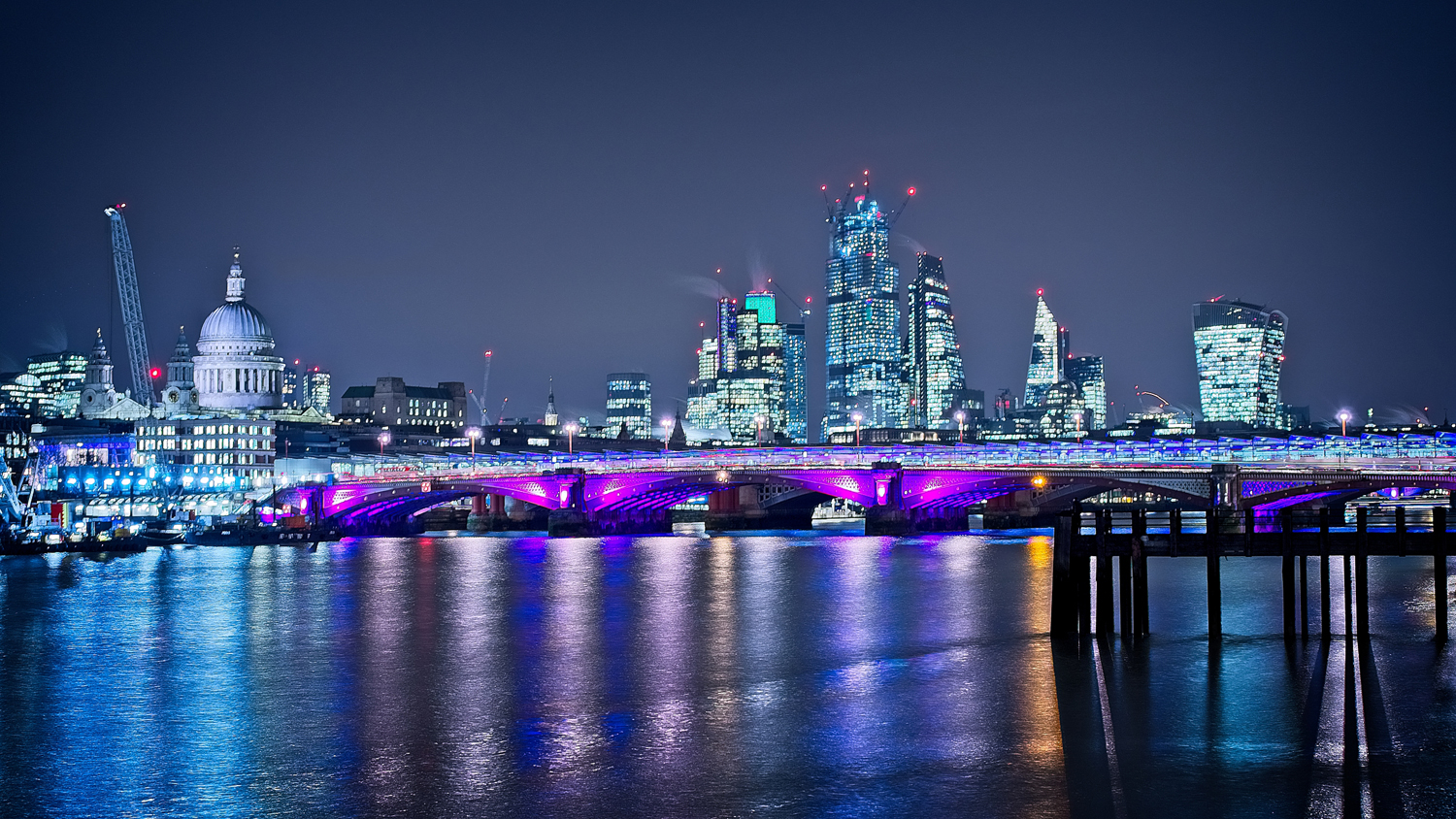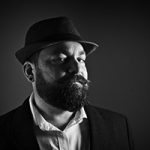 "I'm Nuno, a Portuguese photographer living in London. I've been exposed to photography from a young age as my father is an hobbyist photographer but only in the last 5 years that I took it seriously."