A trip to Japan with the OM-D E-M1 MkII: first impressions as a travel camera
Introduction
As explained in another piece for Olympus Passion, published in the 7th edition of the monthly magazine, I recently took the plunge and semi moved over to using the OM-D system full time. I still use a Canon 5DMkIV for larger commercial work. But for all my sport and most commercial work, I use the E-M1MkII now.
Part of the reason for this was the convenience of the more compact size and weight, compared to a DSLR system. This was proved to me recently on a trip to Japan; the first time I had to use the E-M1 as a travel camera. As this was a holiday and not work, my photography plans also had to fit in with my wife's!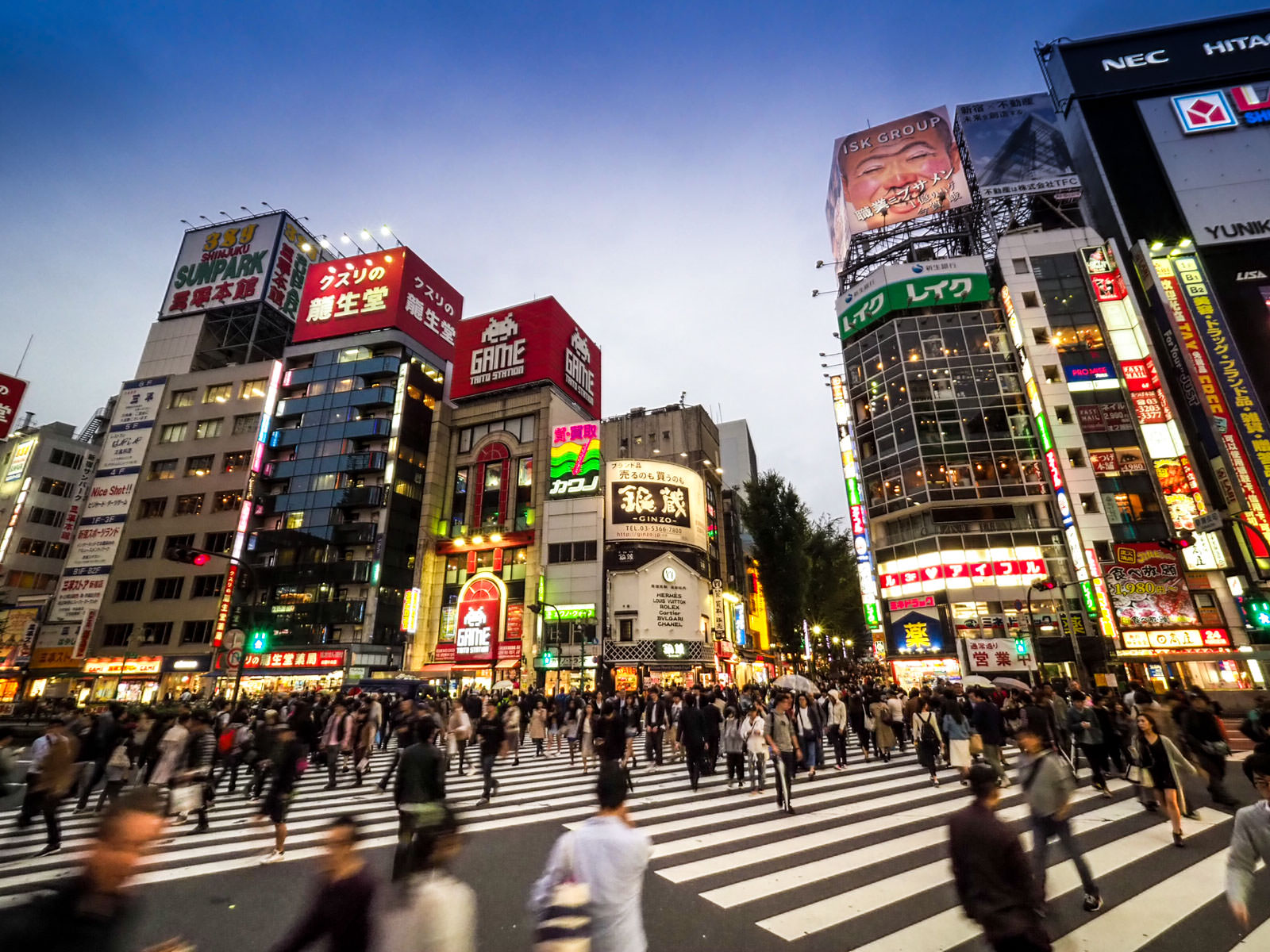 Gear Choice
For this trip, I wanted as compact a system as possible that would be easy and light to carry for long periods each day. In fact we ended up walking 160km in 10 days, so the travel advantages of the OM-D system was brought home to me quite forcibly!
I decided to take the E-M1MkII, 12-32 Lumix pancake zoom, Lumix 25mm f1.7, Zuiko Pro 7-14 f2.8 and the Zuiko 40-150mm F4.0-5.6 R. All this (plus extra battery, guidebook etc) fitted neatly in a ThinkTank Turnstyle 10. This sling style bag was the perfect size and would have easily fitted more gear but I didn't want (or need) anymore for the shooting I was doing. Also, the built in raincover would sadly prove to be more than needed, but did it's job perfectly.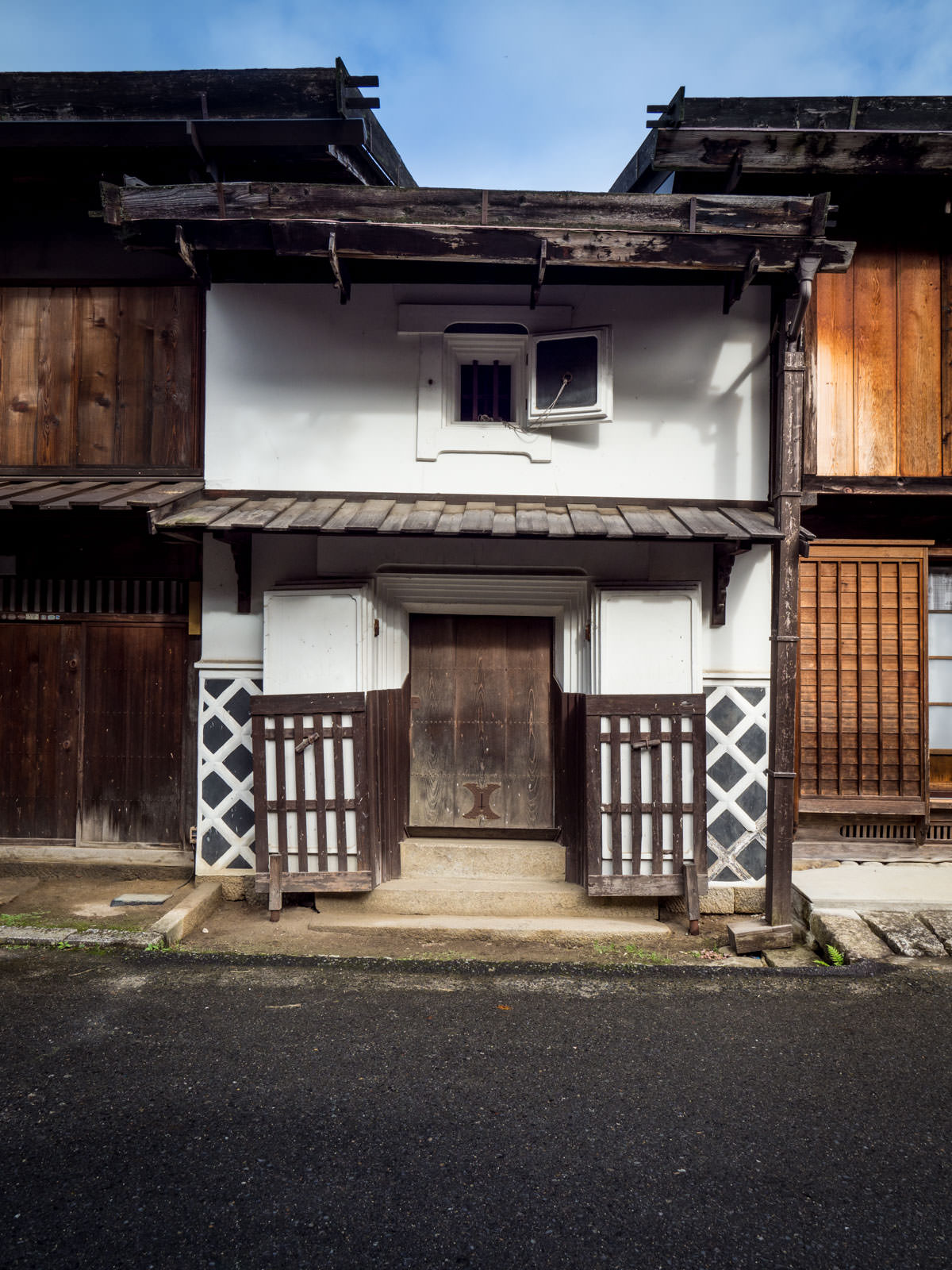 The trip
Being our first trip to Japan, we planned a rather hectic schedule, Landing in Tokyo, doing some walking up in the Alps whilst at Matsumoto, then visiting Kyoto and Hiroshima. On paper this seemed like it would be OK, but looking back it was very hectic and slightly rushed at times.
We got between all the sites by Shinkansen, the famous 'Bullet' trains. These really are remarkable in their speed, cleanliness and efficiency. They are so accurate on their timekeeping, the average annual delay per train is 0.9 minutes! The effectiveness of this mode of transport was key to being able to get around and do so much in the 11 days we had in Japan. And by using the Japan Rail Pass, it proved more cost effective than flying.
The only dampener on the trip was the weather, It rained for around 80% of the time we were there. However photography never stops and the E-M1 coped with the regular rain it got on it, a sit is designed to do.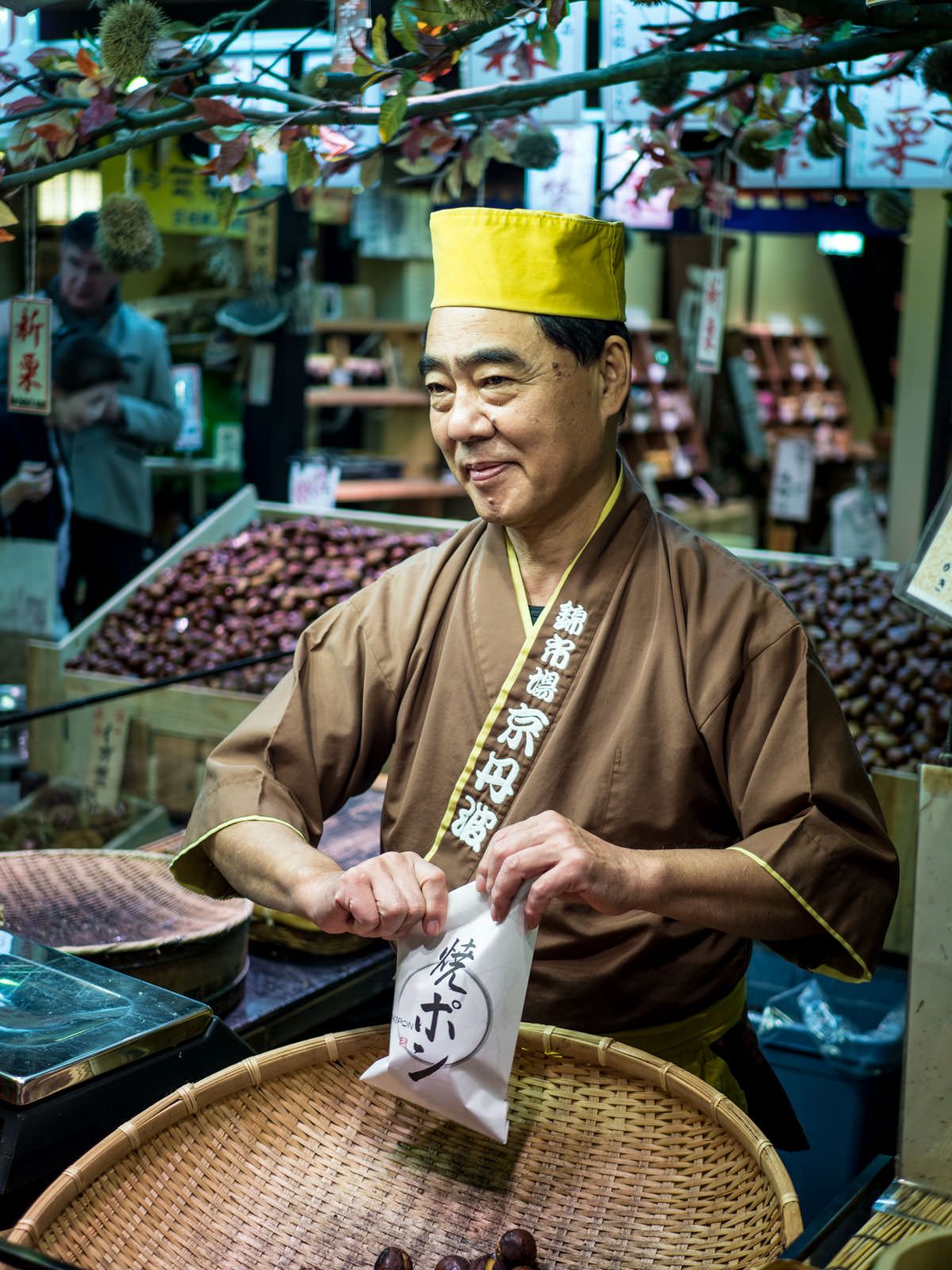 Tokyo
Nothing can prepare you for the amount of people that live in Tokyo, the population of the greater metropolitan area is 36 million, over 50% more than the population of Australia! Our initial impression was one of awe as we managed to get lost trying to find the correct exit from Tokyo Central Station! Thankfully, the ever-courteous Japanese came to the rescue as a man escorted us to the right exit, even though he was on his way home from work.
So through 3 days of rain, we travelled around the usual sites of Tokyo, Shinjuku, Shibuya, Harajuku, Ueno Park and Ginza. Lots of amazing sites, smells, tastes and places. The people were friendly and appreciated the small smattering of Japanese we (more my wife!) knew. It was a bit disappointing to be shooting in the rain, but with much lens cleaning, results summed up our time there.
At night, the neon and led lights of the buildings light up the sky. The E-M1 coped really well with the often harsh contrast and it's dynamic range coped well when post-processed in Lightroom. The IS of the E-M1 helped many times in handholding at relatively low ISO's and any noise was easily corrected again back at home.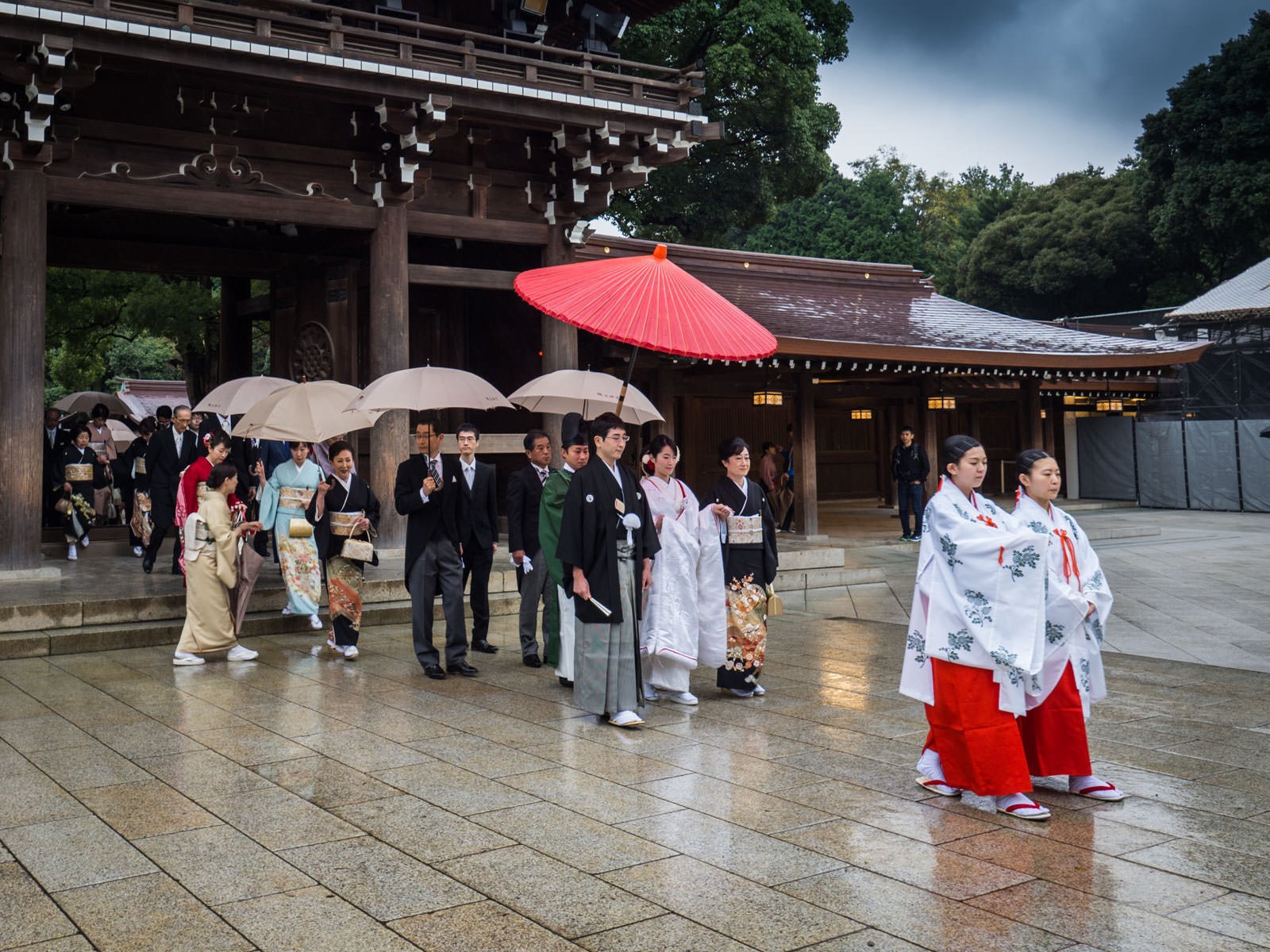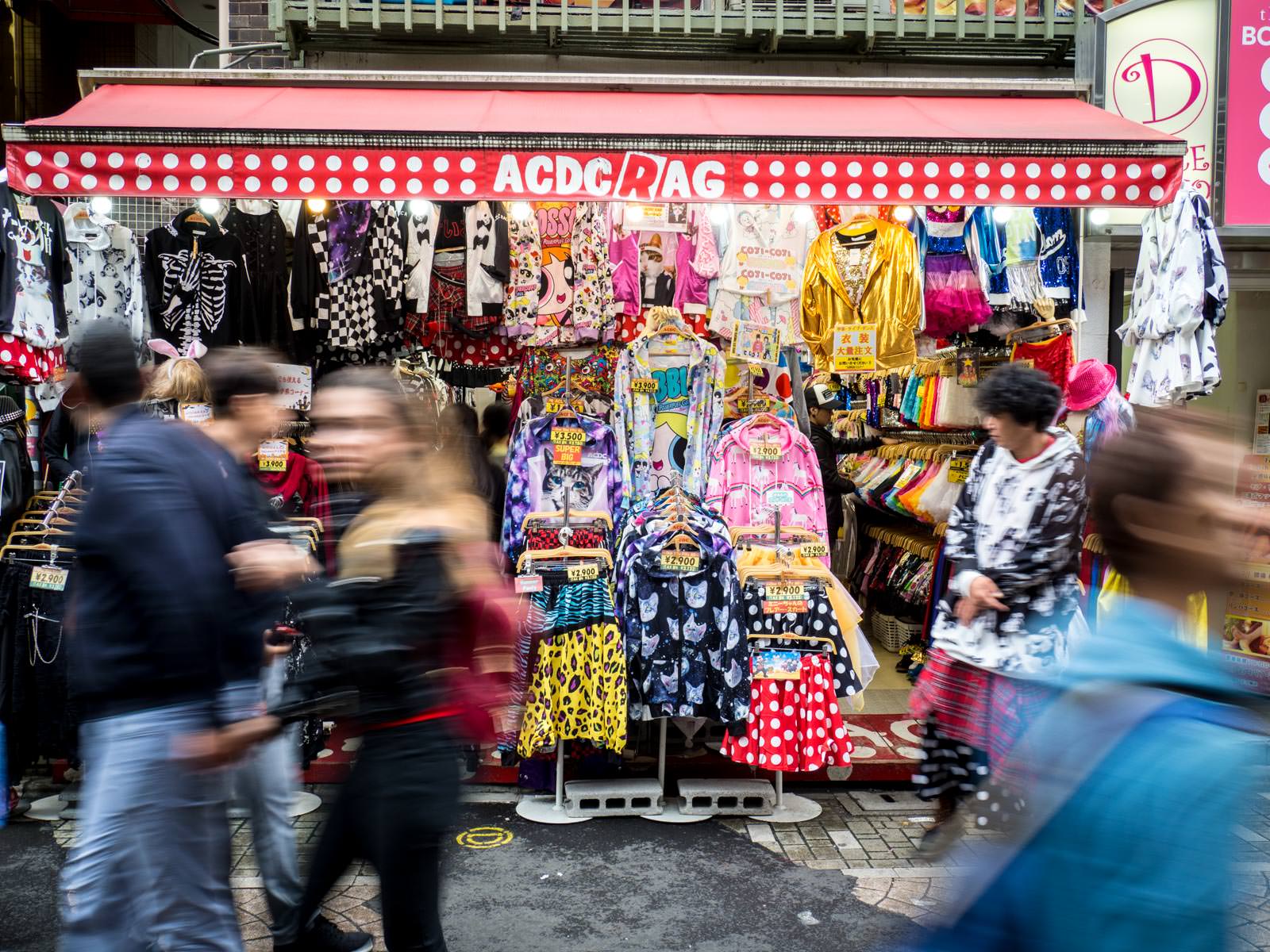 Matsumoto
Off on the Bullet Train to Matsumoto, a castle town in the Japanese Alps around 4 hours north of Tokyo. It took a long time to exit the suburbs of Tokyo, but after changing trains in Nagano, the countryside started appearing, lush and green with the first tinges of Autumn colours just starting.
The big draw of Matsumoto is the castle, which is original and one of the few that managed to survive the war. Beautiful by day, it takes on a whole new life at night when the white and black walls are lit up. Many images were taken here, using a MeFoto travel tripod that I had also brought.
We also spent a day walking a part of the Nakasendo Way, the old Edo period trail between Tokyo and Kyoto. This passes through traditional Post towns that have survived since the Edo period. The towns can get quite busy with buses of day trippers, but once outside these it is stunning walking through lush forests, past waterfalls and sitting in traditional tea rooms, drinking macha tea.
Matsumoto itself was very small compared to Tokyo and it was a real pleasure to get out and see some countryside and experience fresh mountain air.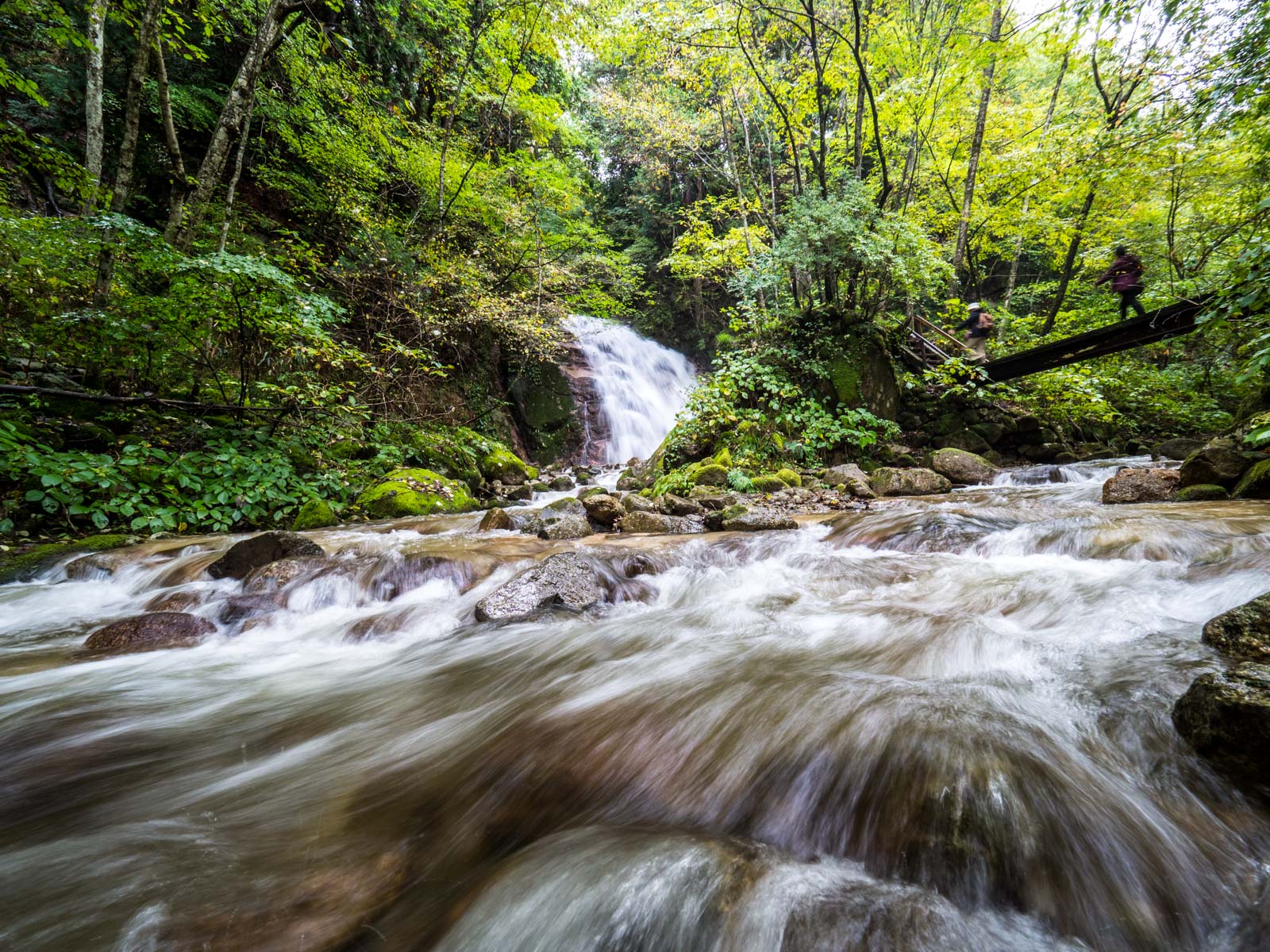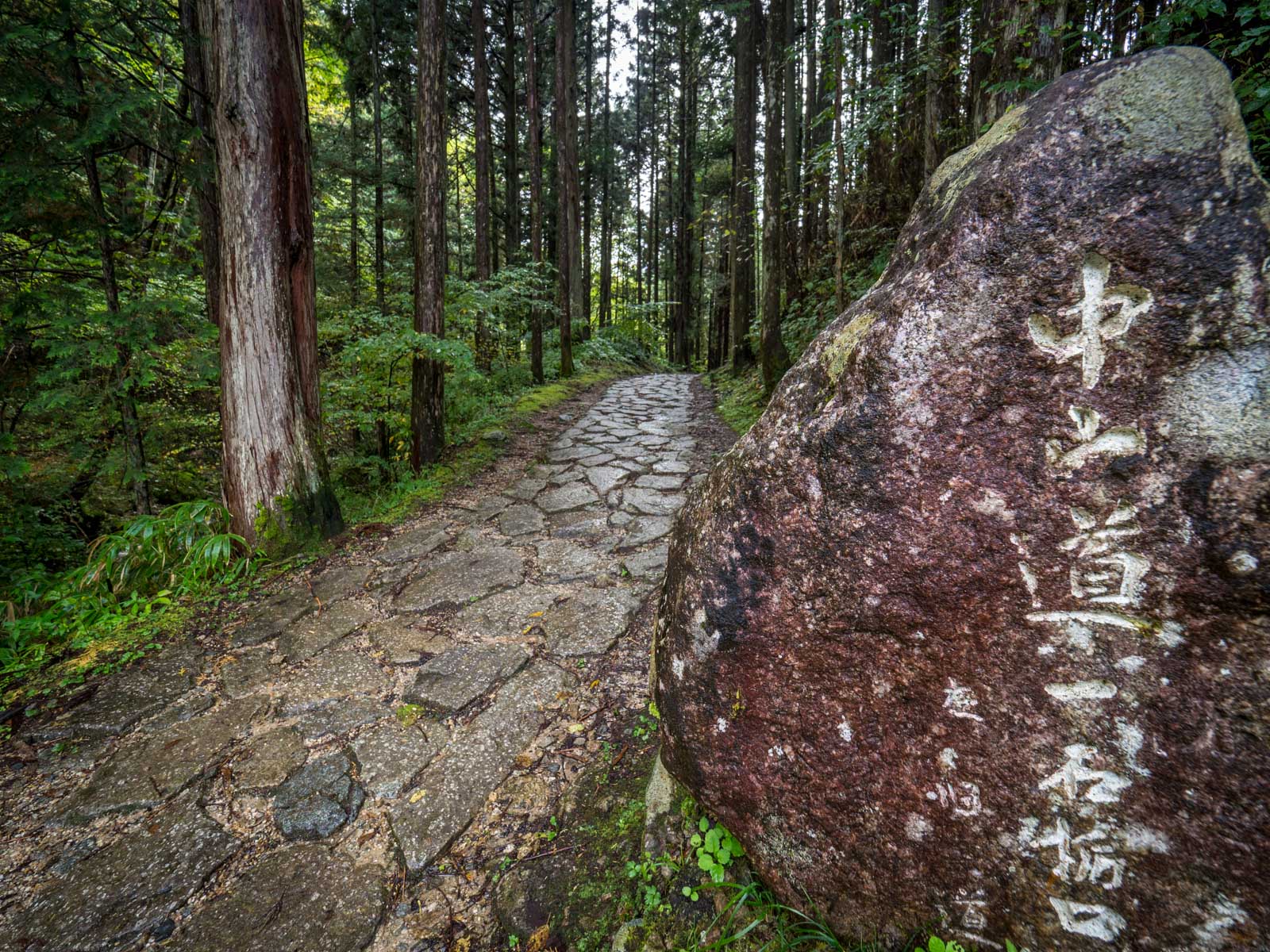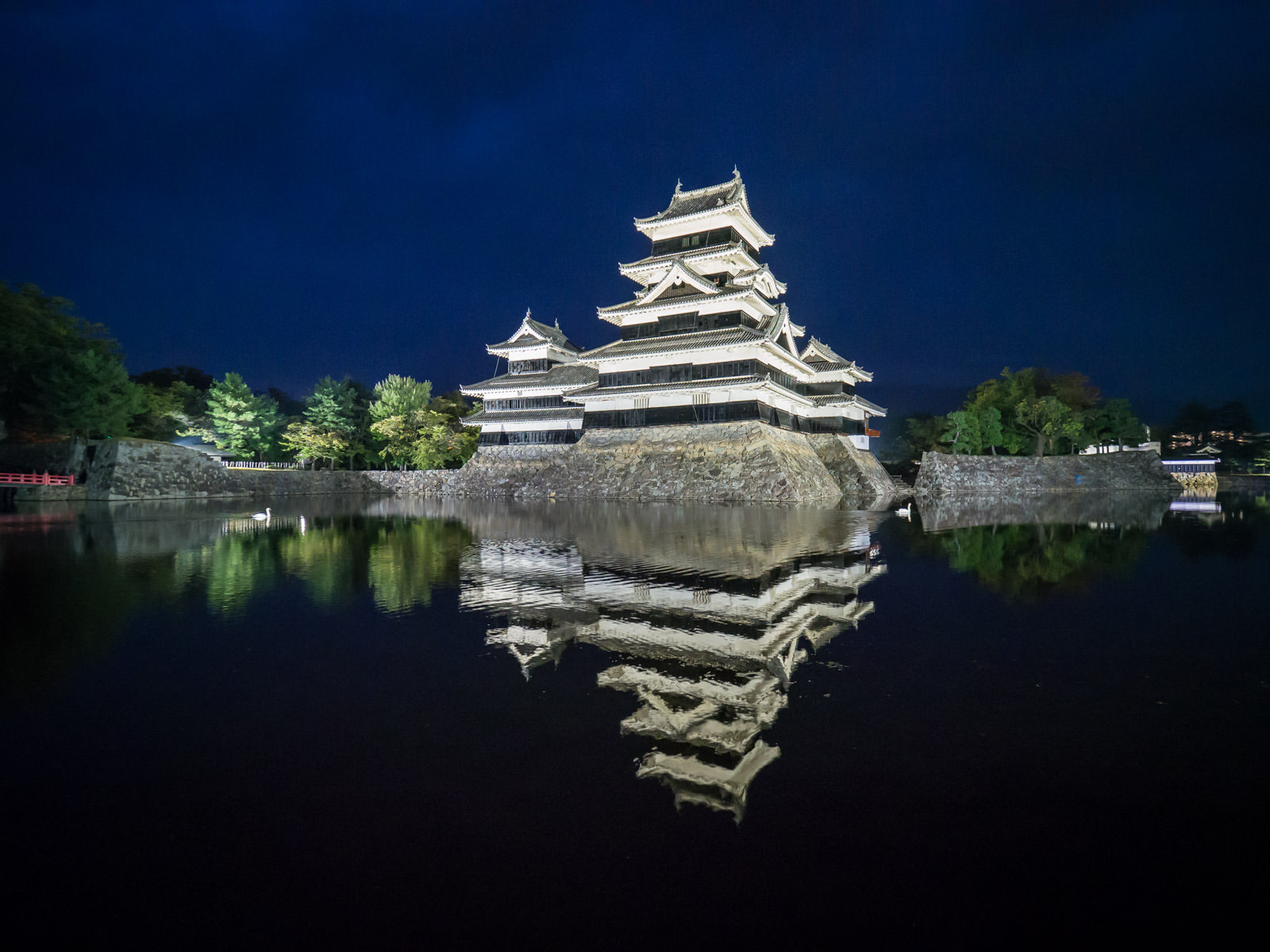 Kyoto
Next up was the train to Kyoto, the old capital of Japan and one that still retains a lot of it's old buildings as it was spared much of the bombing of elsewhere. Again the weather was not the best, but we managed to see many of the best sites.
The hill of Tori gates at Fushimi was amazing at night and a lot less busy than it would have been during the day. Again the IS of the EM1 came into play, but the remarkable focusing ability (in near darkness) was very useful. My wife had another camera and that could not cope with the lack of light.
Again Kyoto was very busy but had very interesting markets, shops and cafes to visit. Some delicacies were best left to the locals, but we tried a few strange and wonderful things!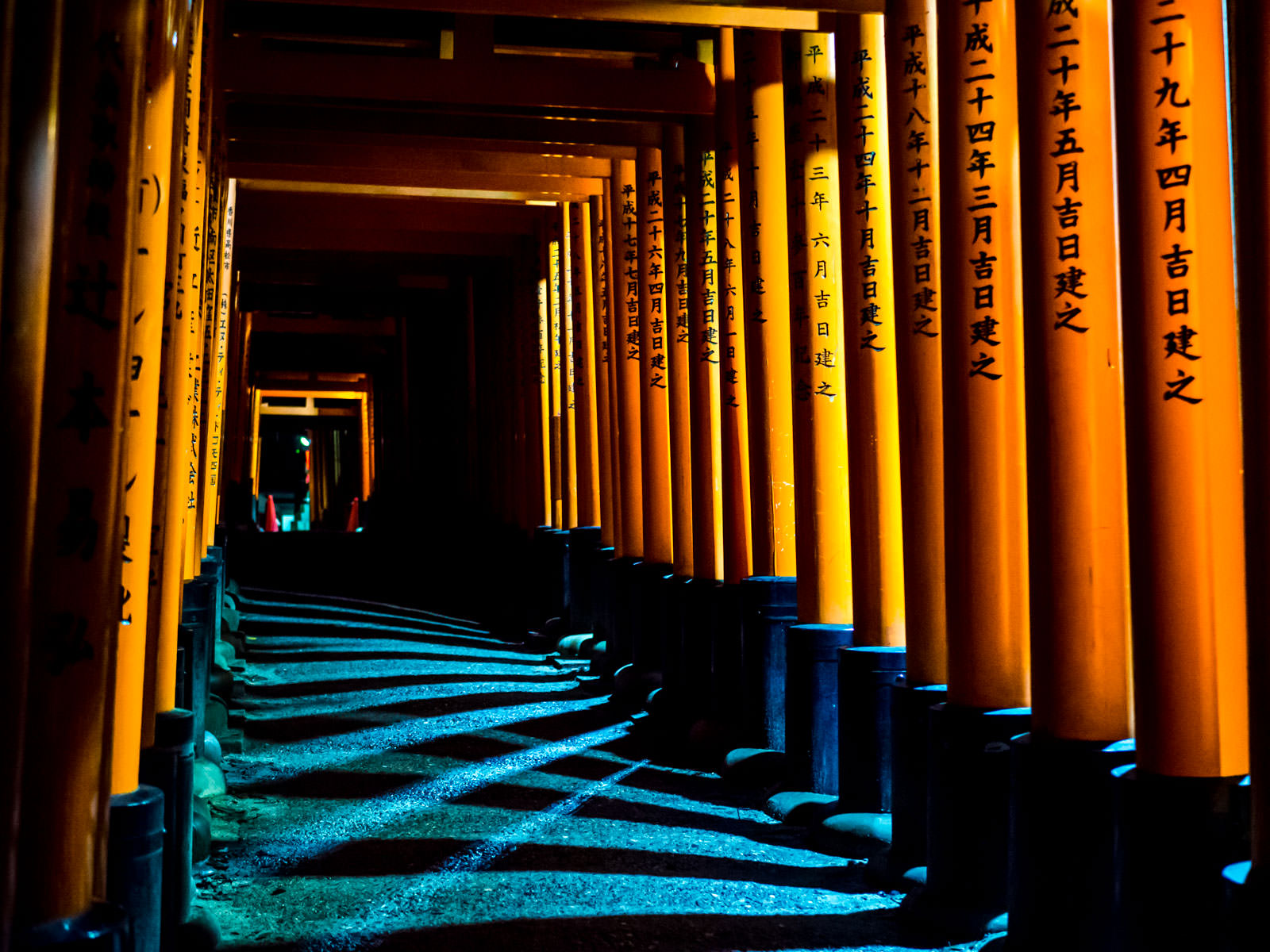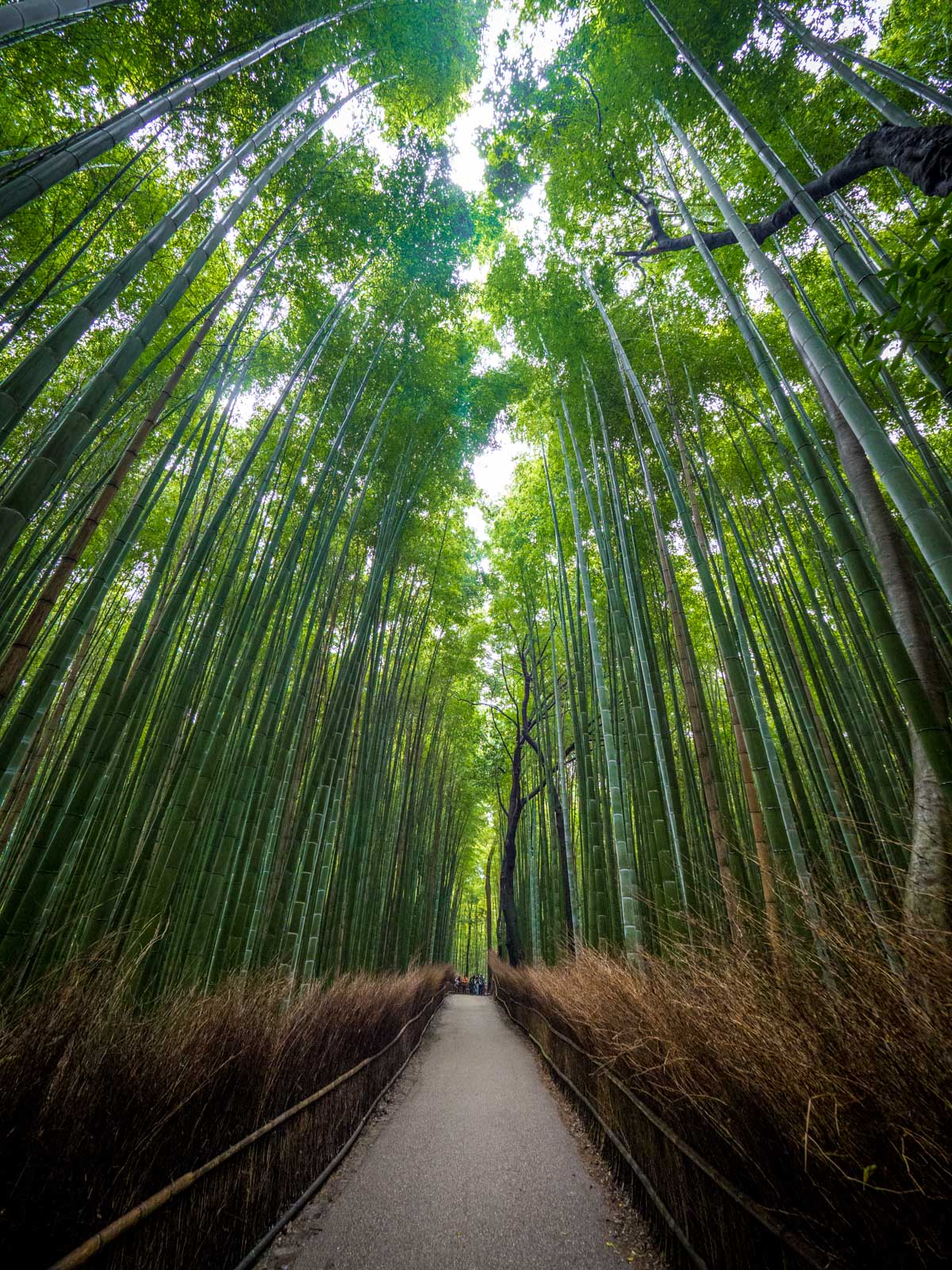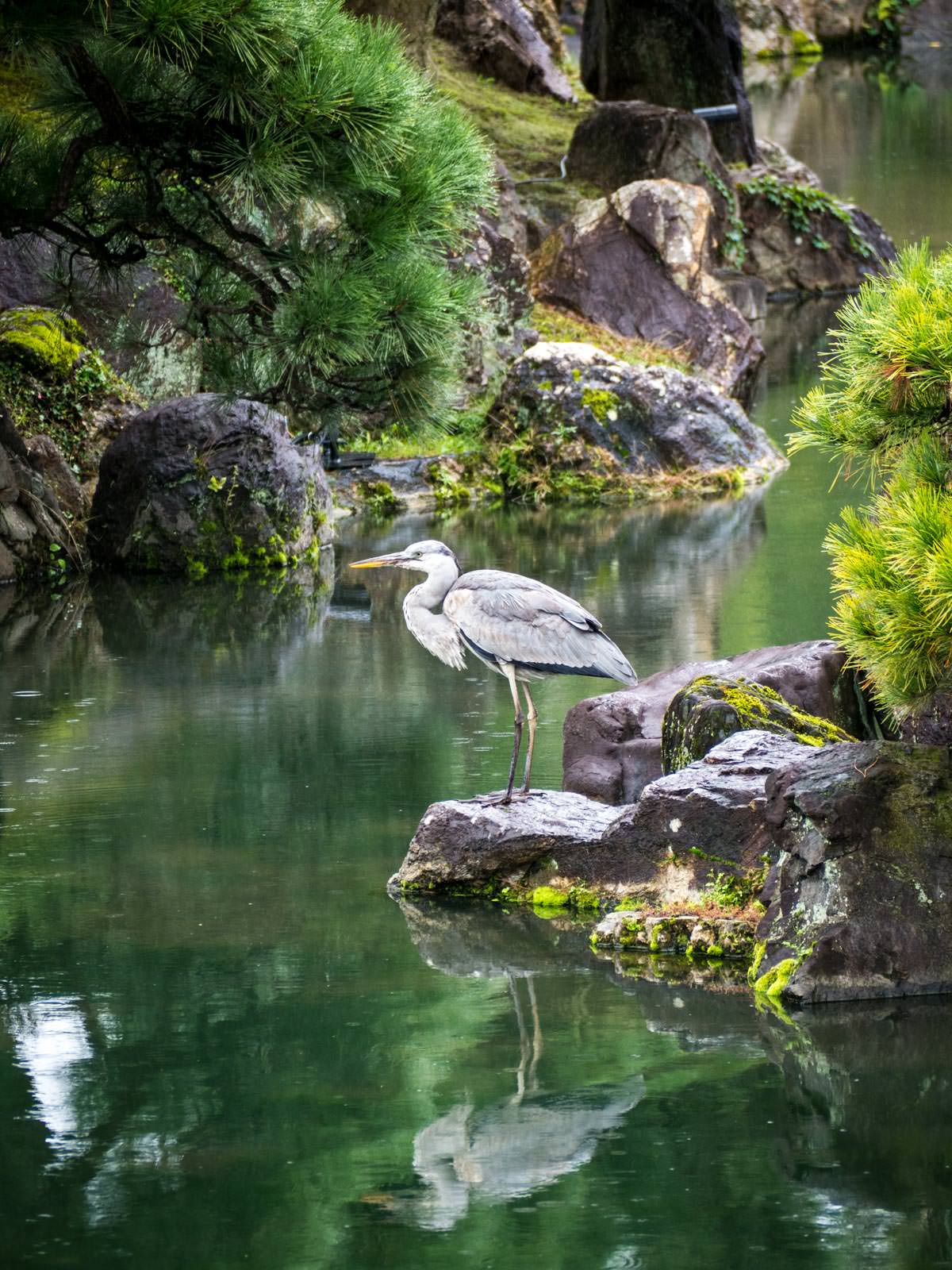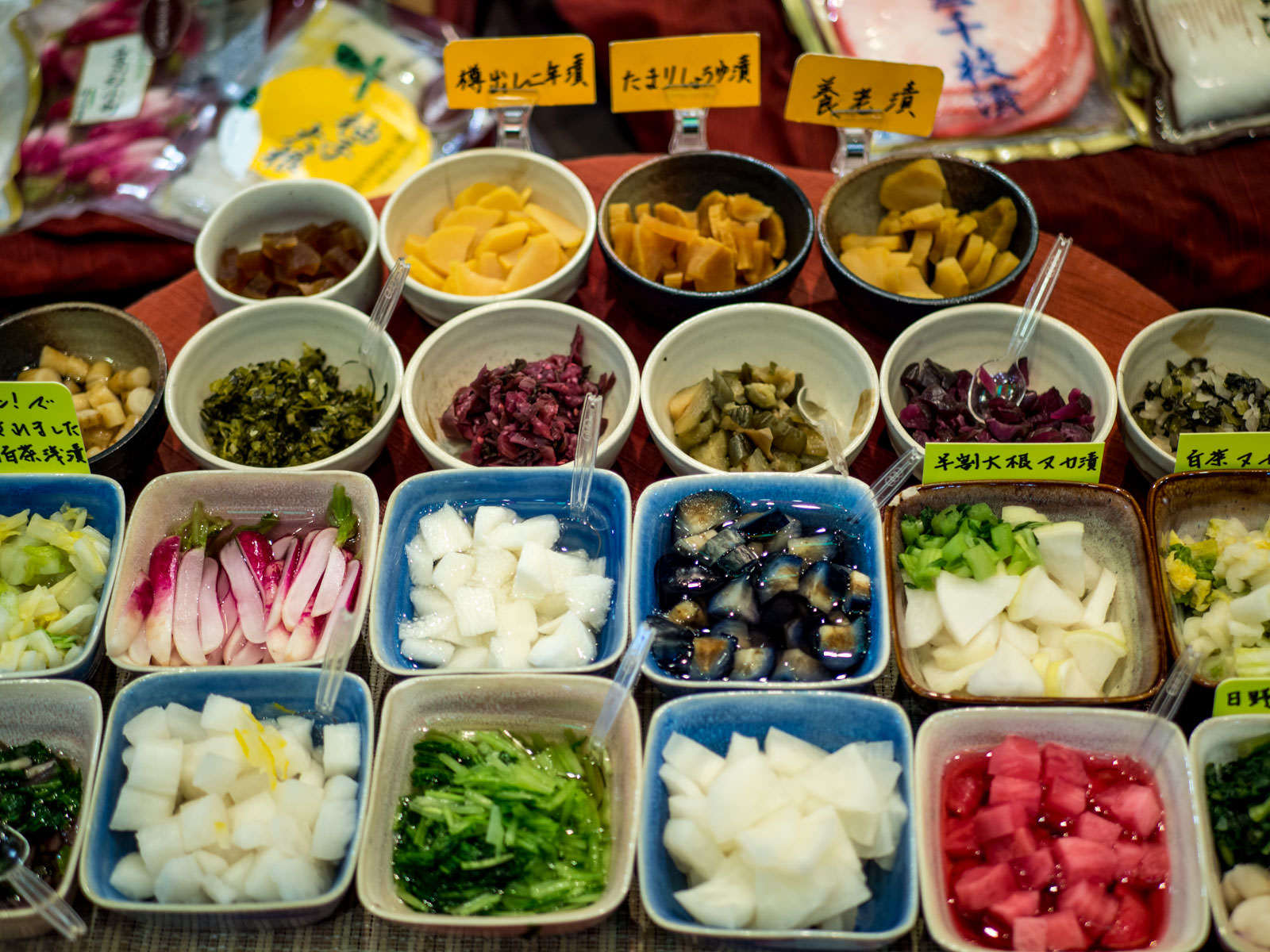 Hiroshima
Our last place to see was Hiroshima, obviously most famous for the Atomic Bomb that was dropped on it in 1945. The A-Bomb dome is quite a chilling testament to the event, it is now surrounded by a Peace Park, full of other monuments and museums. Indeed, the Peace Museum has very moving stories and exhibits from the day and years after. It cannot fail to have an effect on everyone that goes there. Mind you there were still people taking 'selfie's in front of the Dome! I was conflicted about taking photographs myself, but it was a reminder of the place and the events.
On the second day we were packed in like sardines to a commuter train to catch a ferry to the island of Miyajima. Famous for it's floating Tori gate and temples and shrines, the sun came out thankfully and it was beautiful Busy with tourists of course, much waiting around was had to enable any decent images.
Next day was a five-hour train back to Tokyo's Narita Airport and then the 10hr flight home to Adelaide. A very long end to an amazing trip.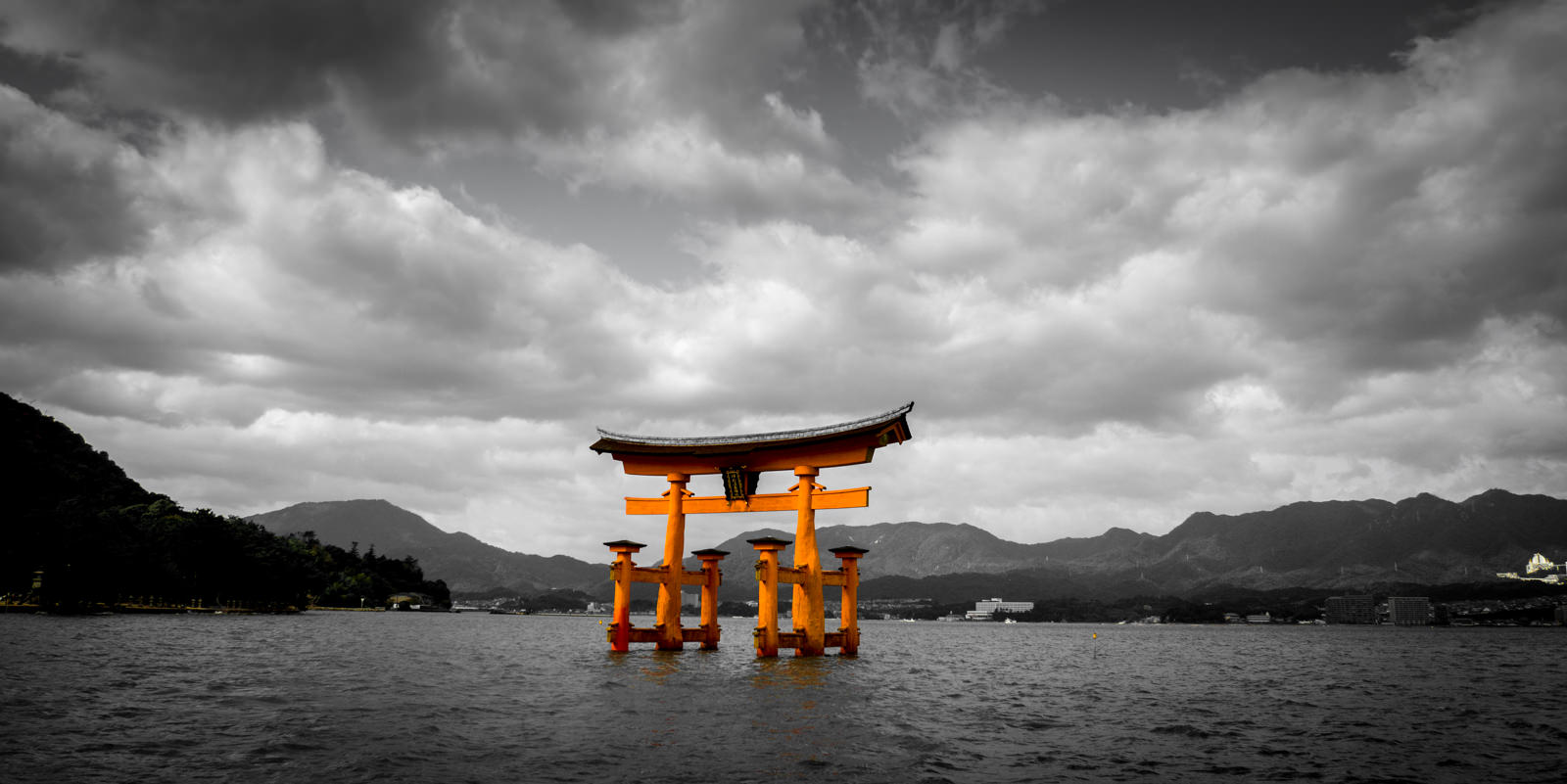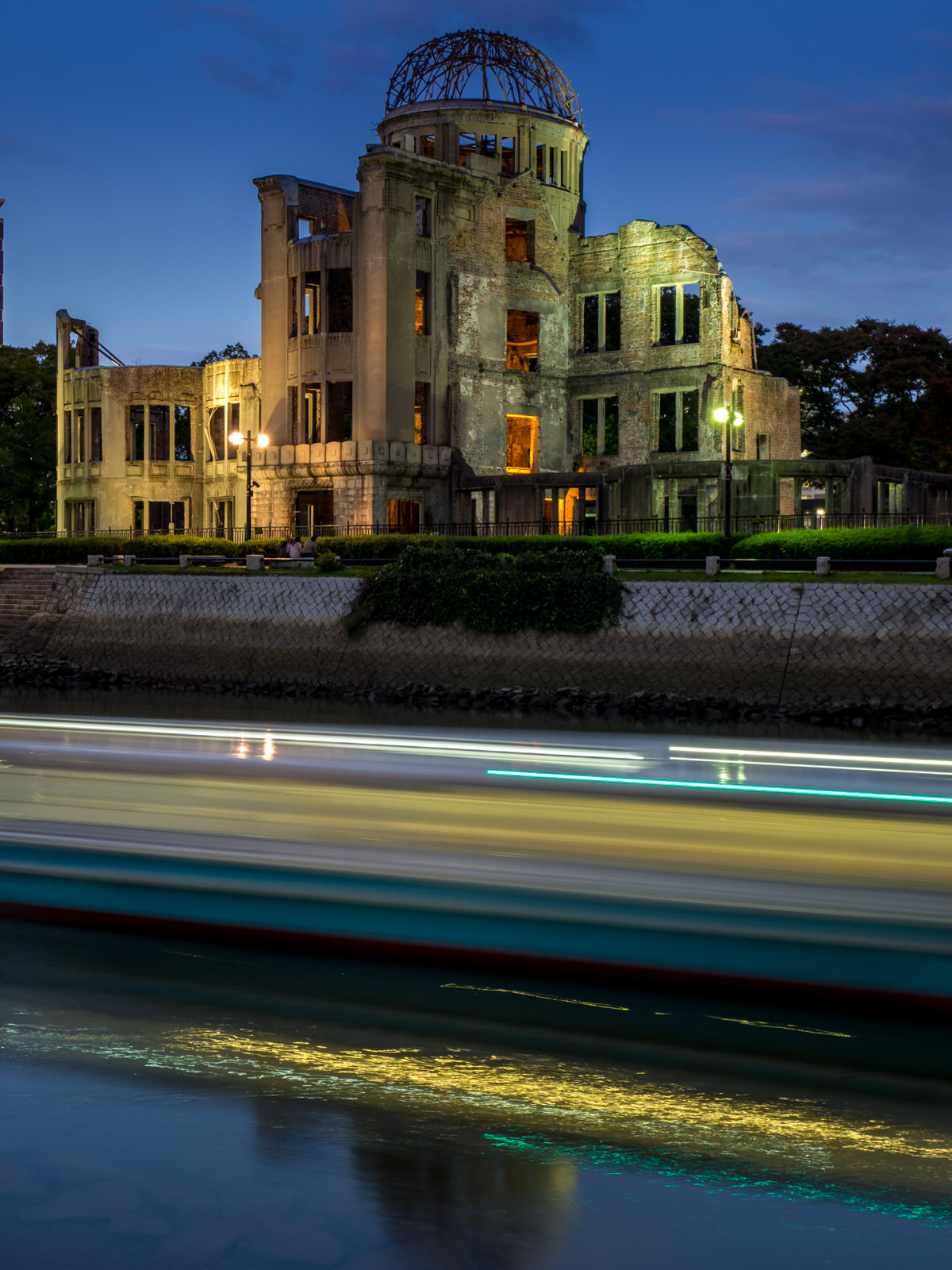 Summing Up
I have been both surprised and impressed with the OM-D system as a travel system. What struck me right off was the quality of the files, especially the sharpness and dynamic range. The shadows and highlights are recoverable to a great degree if you need to and the colour balance is very true to life in most situations. Obviously the size and weight make a huge difference when you are carrying gear about for a long period. Also, the quality produced by the so-called more basic lenses was as high as many more expensive offerings, making them both a bargain and good choice for a compact travel system.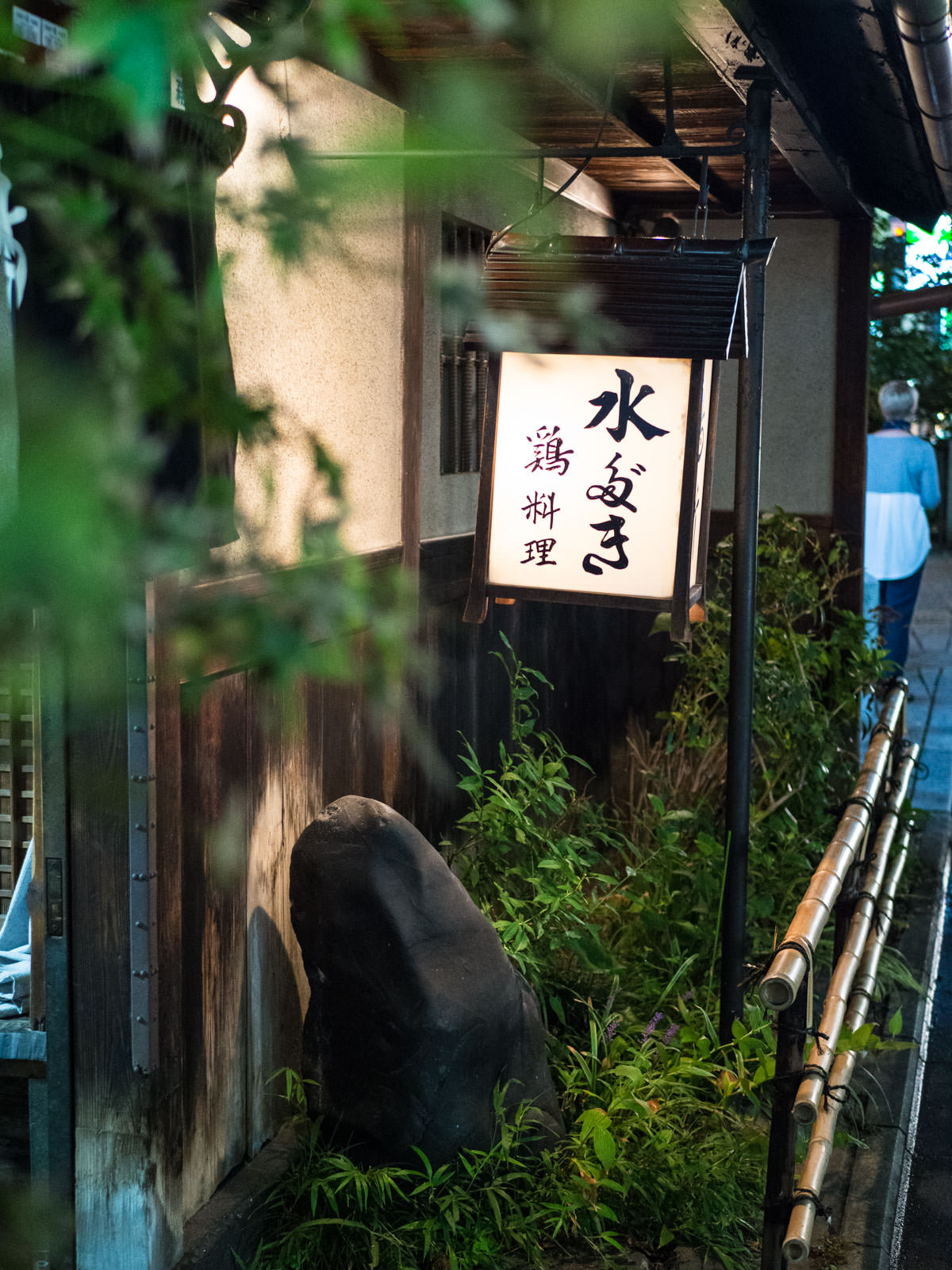 We both loved Japan and are already making plans to go back next year. We loved the people, the food, the places we went and really cannot recommend it more highly to anyone that wants a different kind of holiday. Getting around Is easy as all directional signs are in English as well as Japanese. It did help to have a smattering of the language as English is surprisingly nit that widely spoken. As for trying to read the many different ways they have of writing – forget it!
---
---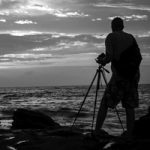 Owner of Chameleon Photography, is an architectural, commercial, event, corporate and sports photographer with a style consisting of colourful, dynamic and results focussed imagery. Running a client-friendly, on-budget, service-oriented business he believes that great creativity often is the result of team effort and values working closely with his clients to fulfil your business objectives.
Stemming from a childhood passion for photography, honed through the b&w darkroom days to utilisation of all modern digital equipment and techniques, Kevin commits his rich experience and sense of perfection as the standard that all our clients have come to expect. After running successfully in the UK for many years, we have moved to Adelaide, South Australia to offer our service and creativity to the Australian business market.