Olympus PEN E-PL8 – The Perfect Camera for Bloggers
There is one clear way to know you have walked into a bloggers event and not a Wedding event like I accidentally did once (don't even ask!), and it's by the number of Olympus PEN cameras you will see hanging off people's necks.
The Olympus PEN E-PL7 has been the bloggers camera of choice since it launched 2 years ago, with newbies to professional full time bloggers sporting it as an attractive accessory. So many blogs that I look up to for their amazing crisp photography use the PEN which is why I've been lusting after one for some time, and yesterday the successor to the E-PL7, the Olympus PEN E-PL8 was announced!
Now, I'm no photography expert so I have teamed up with Will Ablett from Park Cameras to guest post on Devoted To Pink so he can give you a lowdown on the latest Olympus PEN model. The team at Park Cameras are awesome and know everything there is to know about cameras, so if you have any questions for them regarding the E-PL8 just leave them in the comments below and they will get back to you.
Enjoy!
Olympus PEN E-PL8 – The Perfect Camera for Bloggers
Nods of nostalgia and delicate design make the E-PL8 an exceptionally good looking camera, with improved functionality and a host of accessories, it's Olympus' modern timeless classic.
The E-PL8 (try saying that 100 times) has been redesigned but still retains the same signature PEN look and feel as its predecessor, the E-PL7. It's thinner, has a new grip, and is slightly shorter, making it feel a bit nicer in the hand, and the dials on top are redesigned with a more classic look too.

Other small touches like doing away with the chrome trim on the front and flattening out the top dial panel dramatically change the look and feel of the E-PL8.
Olympus seem to have modelled the E-PL8 after their fabulous PEN-F, which itself was modelled after the queen of 60's camera styling – the original Olympus PEN-F – a gorgeous silver and black film camera with crisp lines and compact form.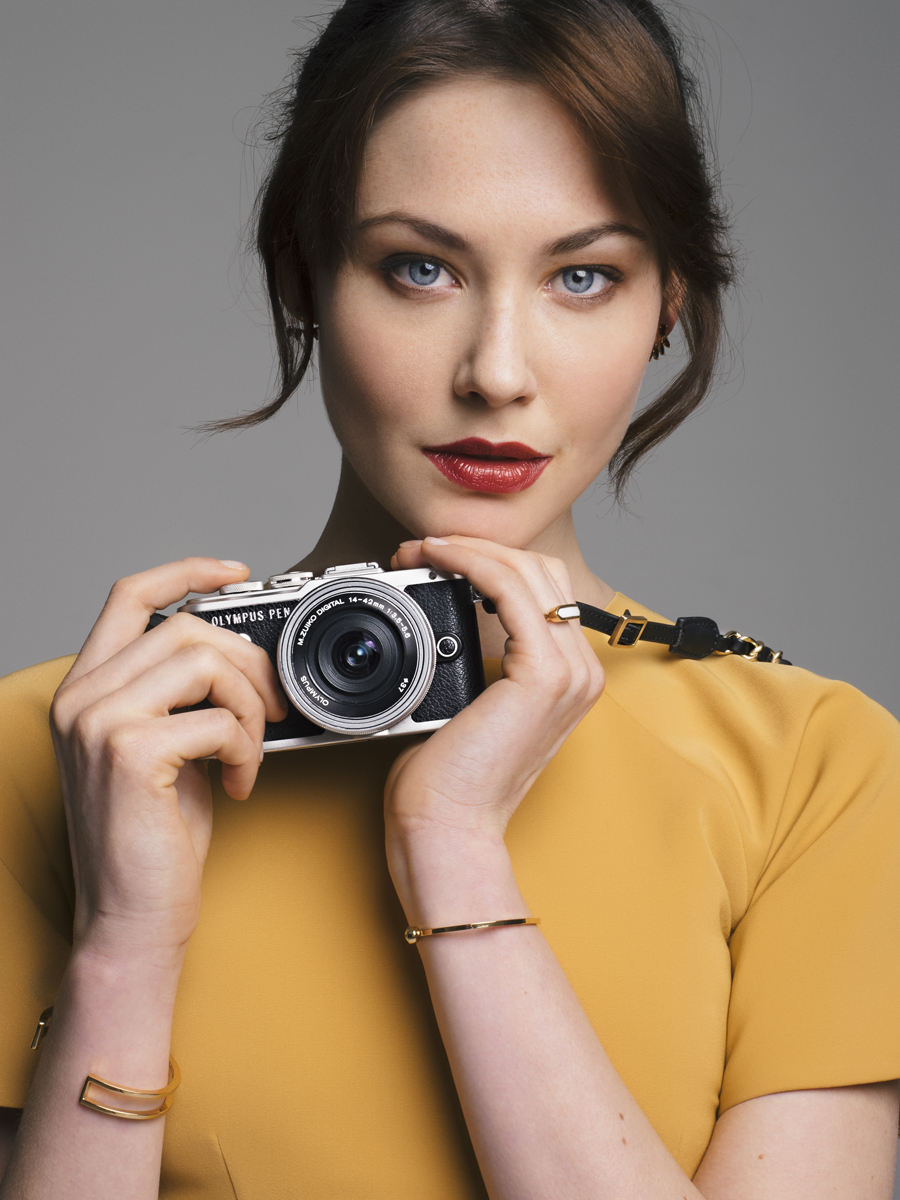 Drawing on these decades of history and nostalgia, Olympus' new E-PL8 looks like it belongs in a different time, when really it's a contemporary digital micro four thirds camera designed around our modern image sharing lives.
It's probably worth explaining what Micro Four Thirds actually is. If old 35mm film is considered the 'standard' size, a '35mm Full Frame' digital camera now is also considered the 'standard'. Micro Four Thirds are smaller than full frame by about half the dimensions and around a quarter of the area size. There's a really useful chart over at Lensvid.com on sensor size comparison.
By using this format, Olympus have made the E-PL8 a compact mirrorless camera with the benefit of being able to change and upgrade your lenses. The creativity and freedom this gives a professional cannot be underestimated; if you're a blogger that's used to shooting selfies, portraits, and product shots with a smartphone or a compact camera, the ability to use a different lens depending on the type of image you're taking will transform your photography.
For example, if you know you're going out and are likely to be taking photos of people, you'll probably want to use a more flattering wide-angle lens, but if you're at home shooting small objects, you might want to use a longer macro lens. This kind of freedom was traditionally reserved for high-end digital SLR cameras, but the introduction of mirrorless cameras changed all that.
Now we're all agreed that this camera is a bit gorgeous and will go with anything, let's have a look at what it's like to actually use.
One of its biggest selling points is the same flip-down and tilt-up touchscreen that the E-PL7 had, but this time Olympus have given us what they're calling 'touch selfies'.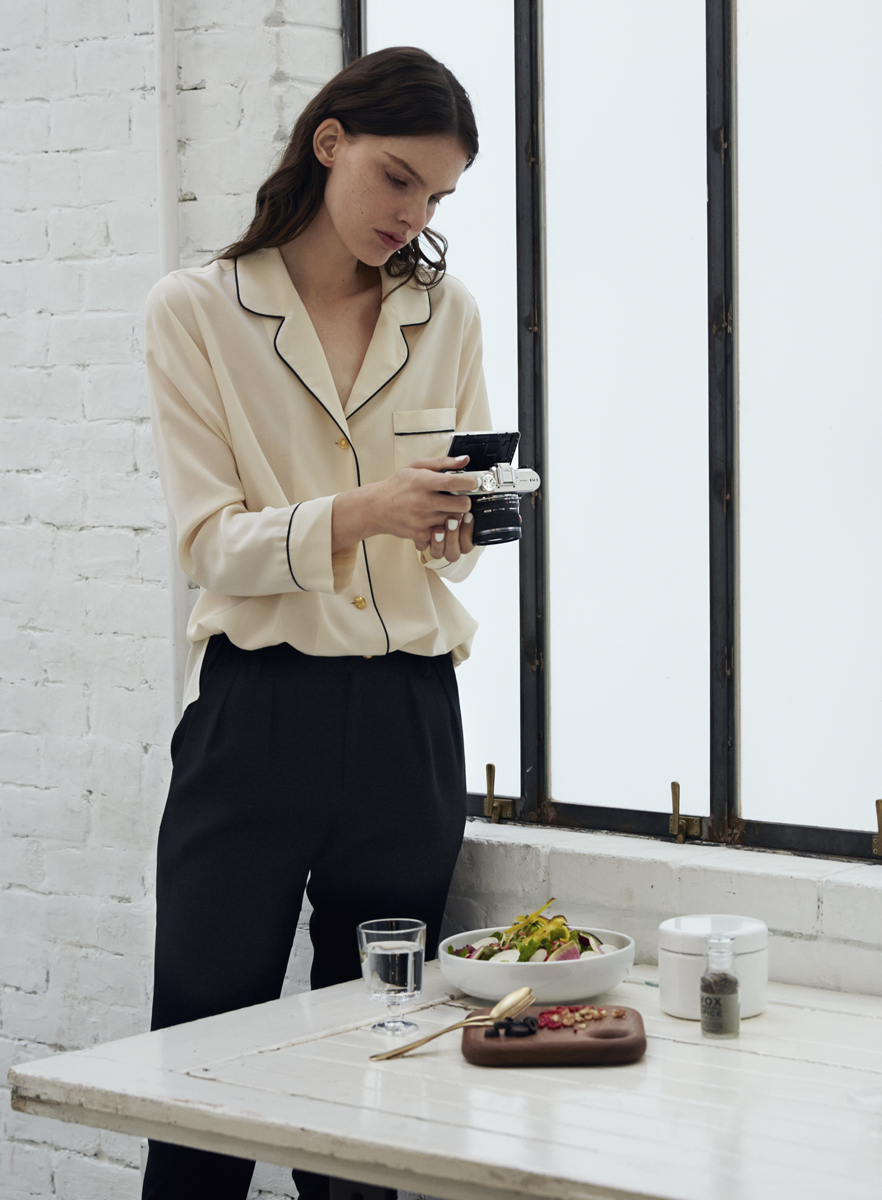 Basically, when you flip the screen down, the Selfie Mode automatically activates, whatever lens you're using will automatically zoom out to wide-angle, and the screen adapts to show a few key controls for one-touch easy use.
Otherwise, it's broadly the same underneath as the E-PL7, with the same 16.1 megapixel sensor, 81 point autofocus, 3-axs image stabilisation, and a 3-inch 1,040k-dot LCD touchscreen which, if you've had an E-PL7 before, you'll know is clear and sharp and being tiltable means you can shoot from the waist or shoot from above without having to actually be above the camera yourself.
It's not just a stills camera though, the E-PL8, like its predecessor, will also shoot Full HD 1080p video. A great feature with video is that you can record in short bursts and save them to 'My Clips', then stitch them together in-camera and add a soundtrack and a choice of filters.
It will easily connect via Wi-Fi to a smartphone too, and can be controlled by Olympus' own app, which means you can set it up on a tripod or on a table or anywhere and use your phone as a remote for full-body photos or product shots from above.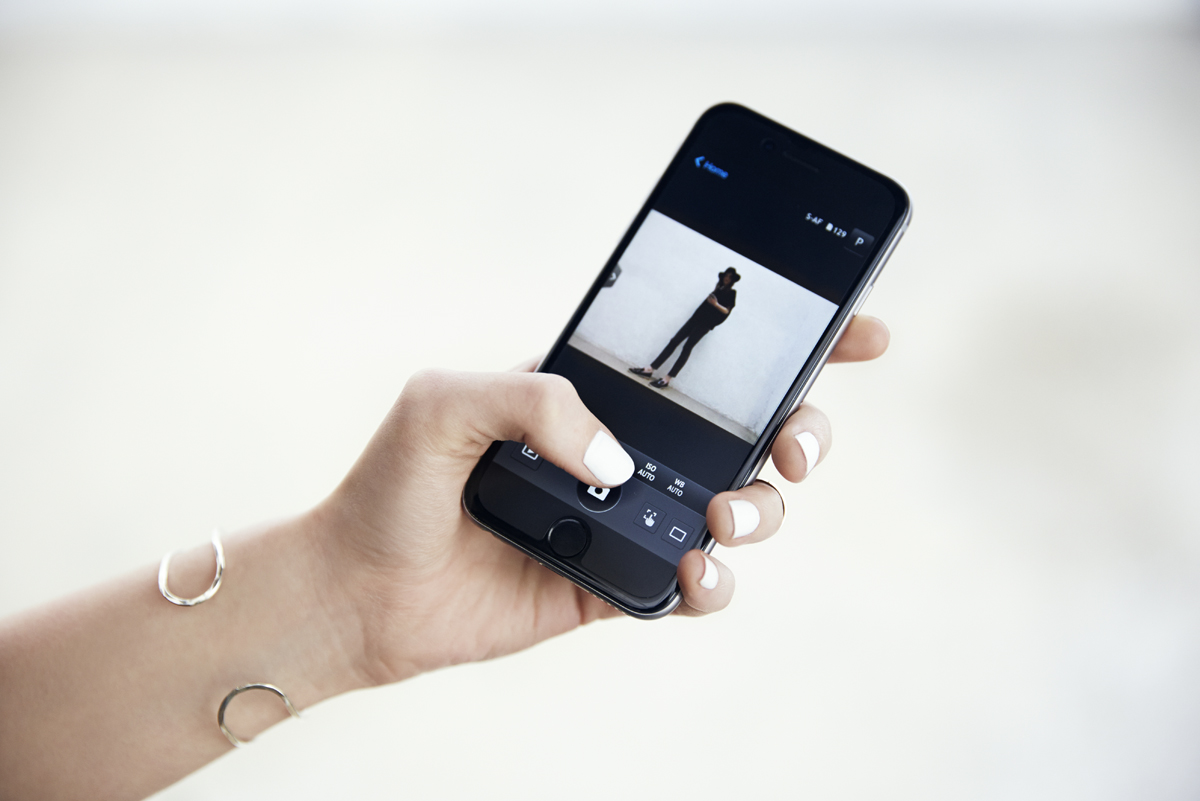 The E-PL8's Wi-Fi ability doesn't just mean it can be controlled remotely, it also means you can edit and share images and videos straight from the camera to social networks.
Where I can see the E-PL8 really standing out though is in its range of thoughtfully designed accessories, including colour-coordinated bags, hand straps, shoulder straps, body jackets for the camera, suede bags… the list goes on. It makes it more than just a camera, it makes it something to be worn, rather than carried.
Ends.
About the author: Will Ablett is Park Cameras' blogger and content writer, with a BA (Hons) degree in Commercial Photography from the Arts University Bournemouth.
---
---
"Hi! I'm Leah a 30+ year old business owner, blogger and creator of Devoted To Pink.
Full time Business Owner/ Marketer & Award winning blogger. #GIRLBOSS
Handbag lover, coffee addict & lipstick Princess. Be nosy and find out more about me here.
'Brunch without champagne is just a sad breakfast'."