Printed magazine – Issue 7
In the quiet moments of autumn and winter, there's nothing quite like flipping through the pages of a beautifully curated printed magazine dedicated to the art of photography. These magazines are not just a collection of photographs; they are a celebration of stories, interviews, and the creative minds behind the lens.
Many talented photographers, both seasoned professionals and passionate hobbyists, share their work and insights within the pages. You'll find captivating stories about their journeys, their inspirations, and the challenges they've overcome. These interviews offer a unique glimpse into the minds of the artists, shedding light on their creative processes.
Of course, the heart of these magazines lies in the breathtaking photographs themselves. Each image tells a story, captures a moment in time, or conveys deep emotions. For those looking to explore photography themselves, these magazines can be a source of inspiration and learning.
To truly immerse yourself in this world, consider flipping through the pages of your favorite photography magazine while you relax in a cozy corner, sipping on your favorite hot beverage. And to set the perfect mood, play some smooth music in the background, allowing the notes to complement the visual stories captured in each photograph. This is the magic of autumn and winter – a time to be inspired and captivated by the world of photography.
This magazine is produced on print-on-demand and shipped from the US or UK, so you may need to pay customs duties if you are an EU customer. Please take this as an important note when purchasing your magazine.
Pages: 140 | Size: 17 x 24.4 cm (approx. 6.7 x 9.6 in) | FREE Shipping Worldwide
All customs costs are supported by the client
Sample pages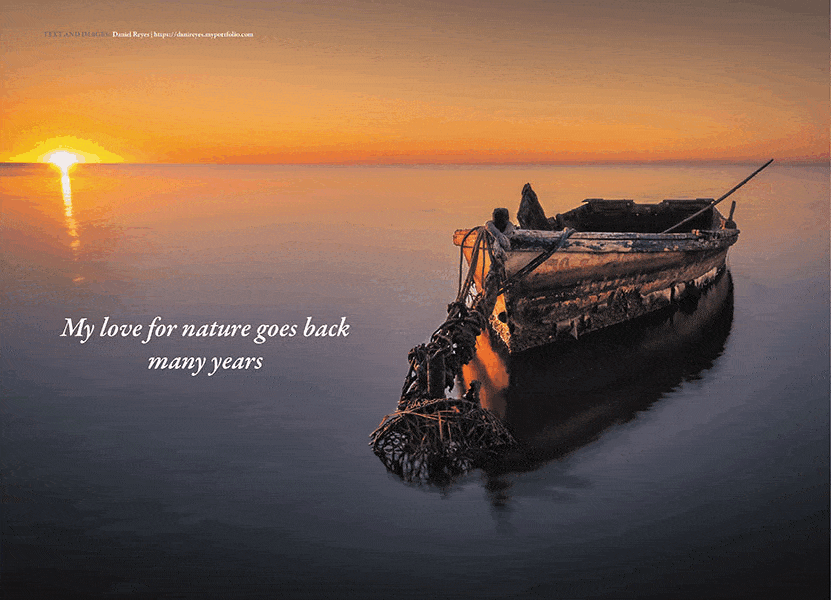 What you will find inside:
Anna Maria Gałach
Shutter Therapy – A work in progress
Brittany Simkin
Relearning Photography in a Rural Community of Southeast Alaska
Daniel Reyes
My love for nature goes back many years
Matan Weissbuch
Photography through my lens
Neil Pennington
A long way on this journey
Quim Cañigueral
Drawn to the Unusual
Robert Andrelczyk
Lofoten Luminance – My Own Photography Paradise
Travis, Denny
It's a passion and perhaps an obsession
* All customs costs are supported by the client
* Please allow 3 to 7 business days for processing prior to shipping
* PO Boxes are not allowed.
* Delivery times vary by destination
* This magazine is produced on a print-on-demand basis, that is, each issue is made individually. For this reason, there may be minor print defects, so we will replace the copy if these appear in a large number and clearly disturb the reading of the text or do little to dignify the author's work. Our services will evaluate each case.