A dream come true
Barbara always wanted a big and loud family, and this dream came true. The next is to turn Photography, her passion, into a full-time job. And it seems to us that it is going very well! 🙂
Hello, and thank you so much for all your availability for this interview! Could you start by presenting yourself to our readers?
Thank you very much for inviting me to talk about my photography. My name is Barbara, I live near the Czech border in Turza Śląska, and I am the wife of a wonderful husband and a mother of three wonderful children. Kalina and Tymon are twins, they are 9 years old, and Alicja is 6 years old. I've always wanted a big and loud family, and I've managed to make this dream come true. I am an economist by education and an artist by passion 🙂
I love to spend my time creatively. If I don't take photos, I paint furniture and create decorations for our home. Currently, I'm working for a transport company… but I'm dreaming of turning my passion into a full-time job. That I will get up every day for work that I really love.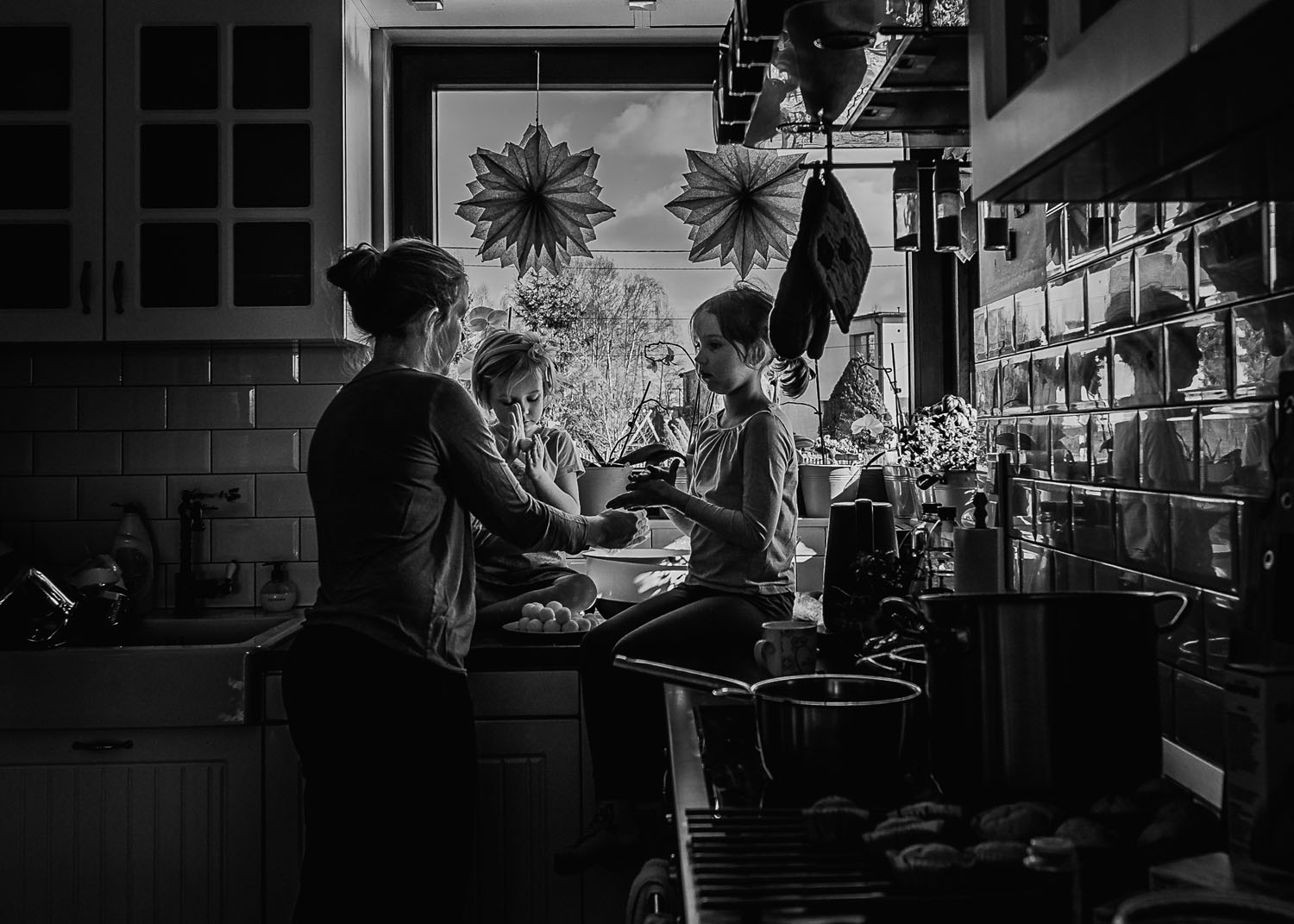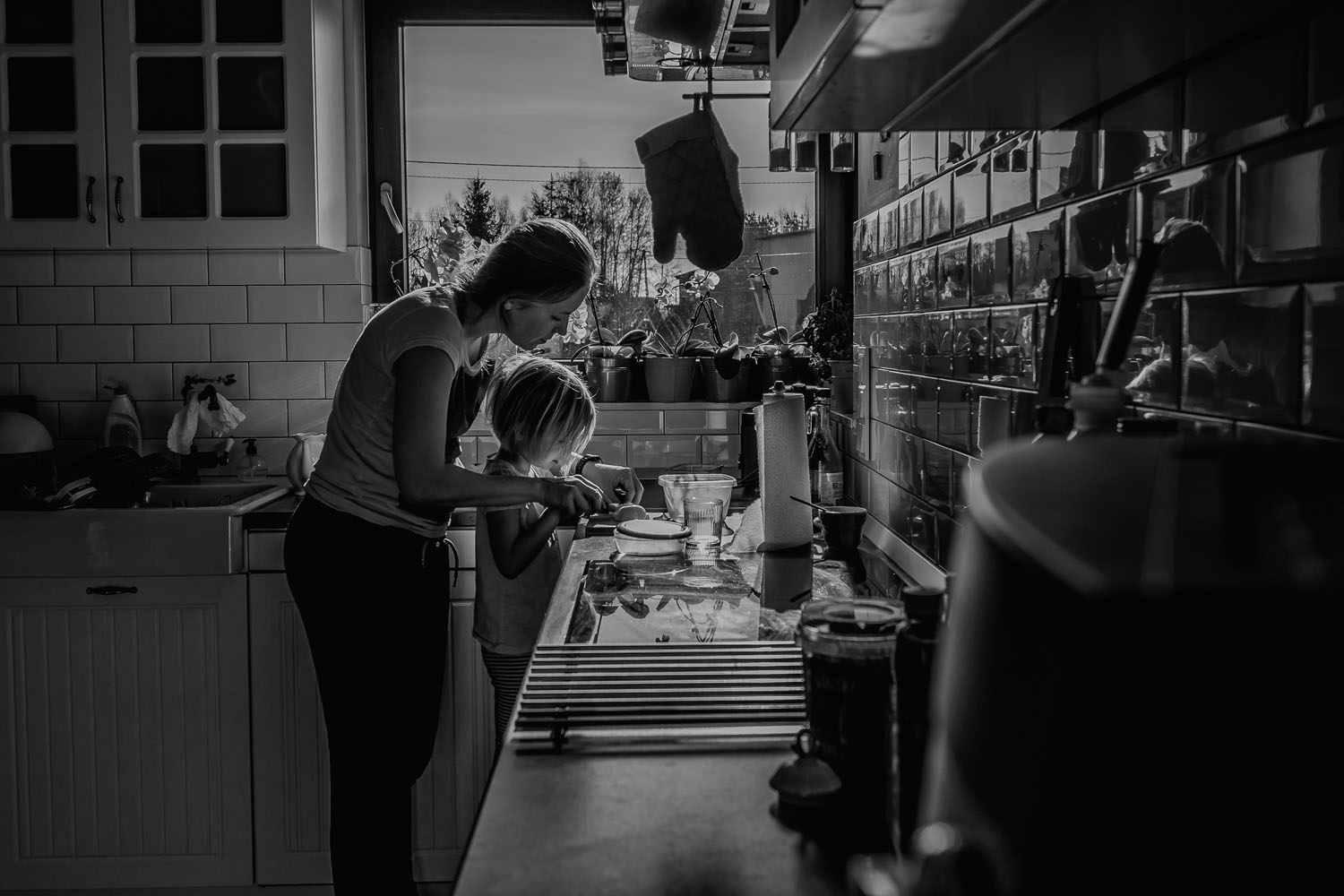 When did your interest in photography begin, and at what point did you decide it was time to become a professional?
I was always the only person on school trips with a camera. Vacation trips were the perfect time to polish my photography skills. My first cameras were the simplest, and I put a roll of film in them and couldn't wait for the final image. I started treating photography more seriously when my children were born. I wanted to capture every little detail of their lives. I wanted to write down every little detail of their lives. It enchanted me so much that after a good few years of shooting just with the phone, I grabbed my husband's old camera. It was a Sony Alpha 200 with a kit lens. In the beginning, the manual mode was black magic for me, and I didn't know what all the letters on the camera meant and how to decode them 😉 In 2018 I started studying at the Academy of Children's Photography. This is an online school for busy moms. At the academy, I met wonderful girls with whom I am in touch, despite the distance between us.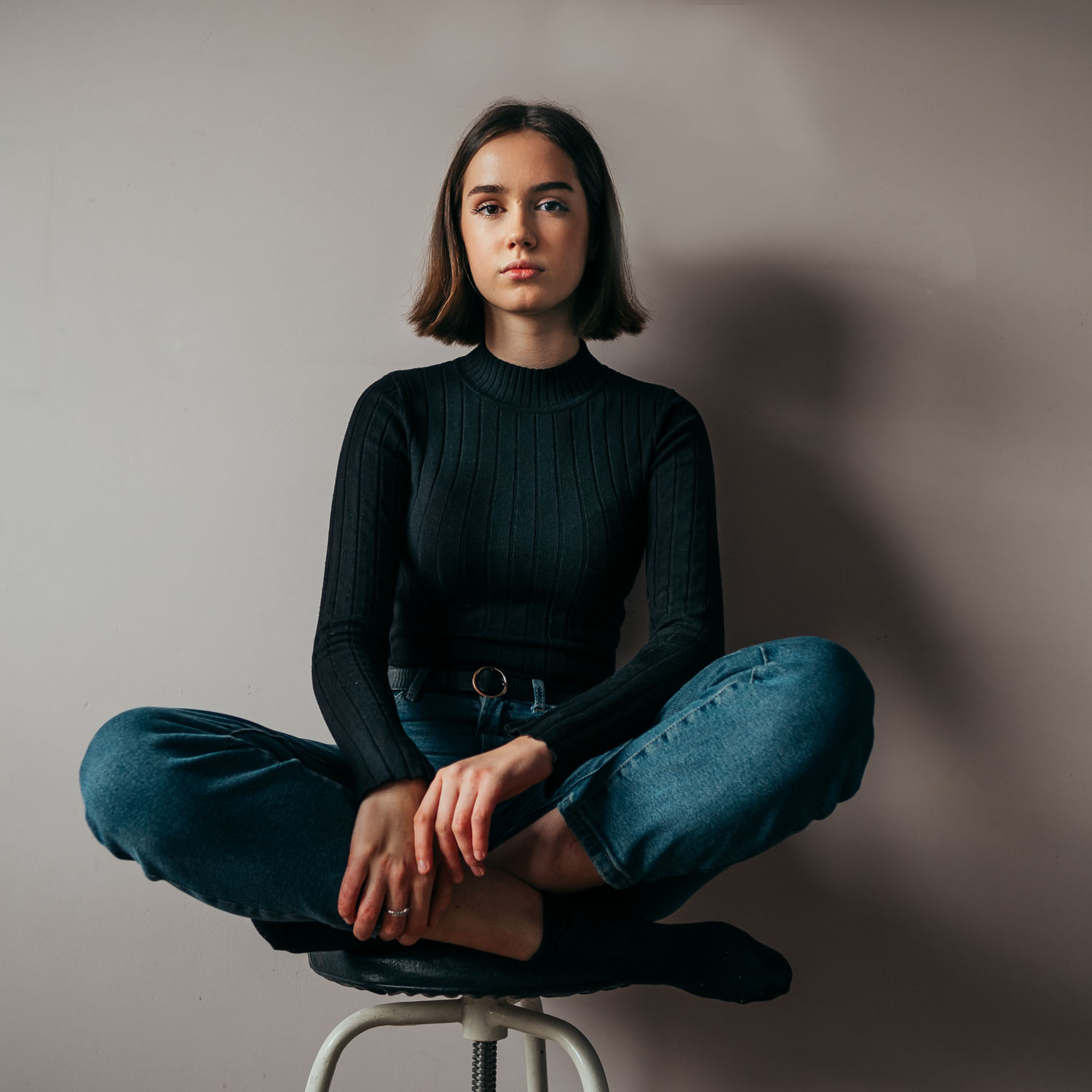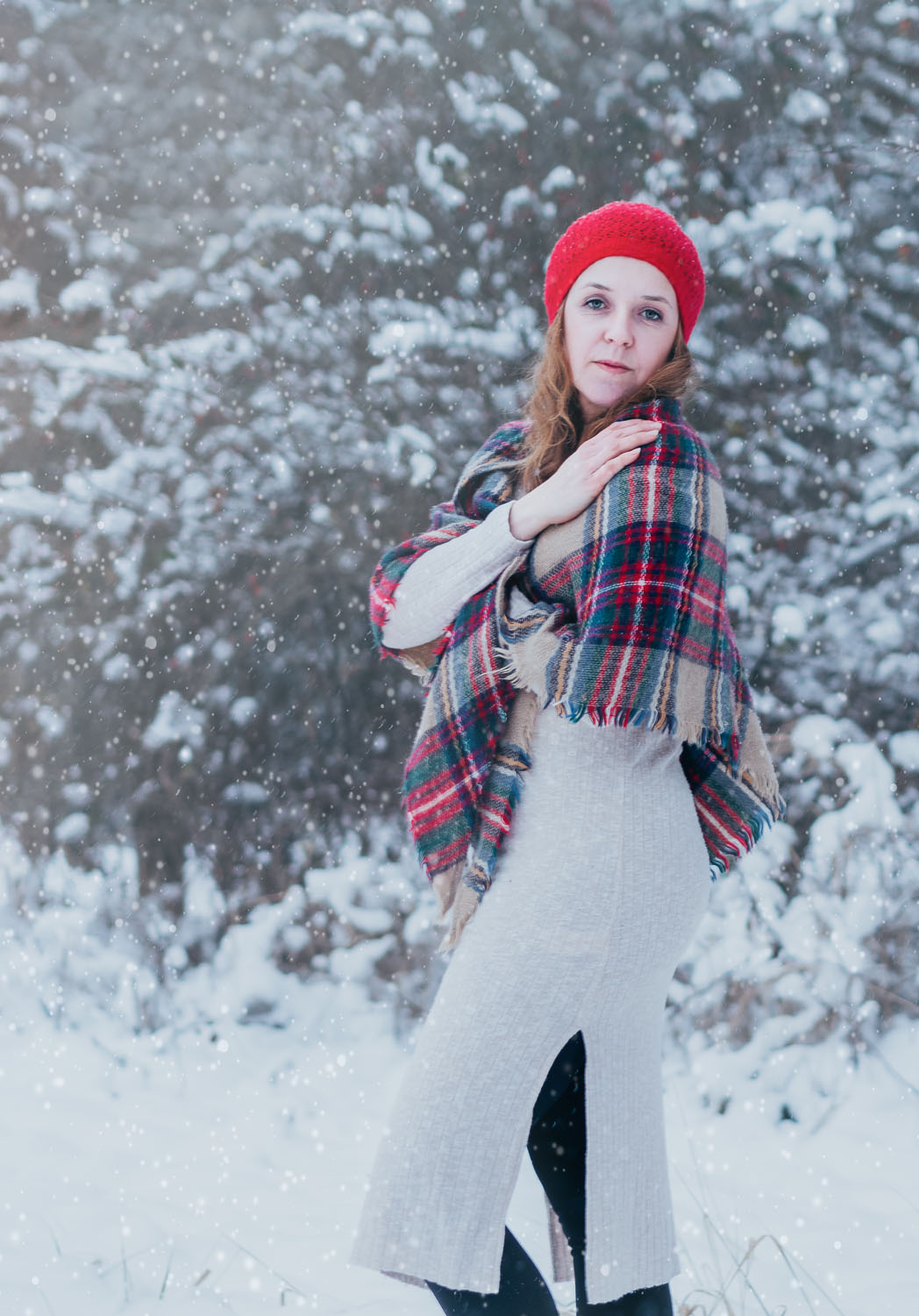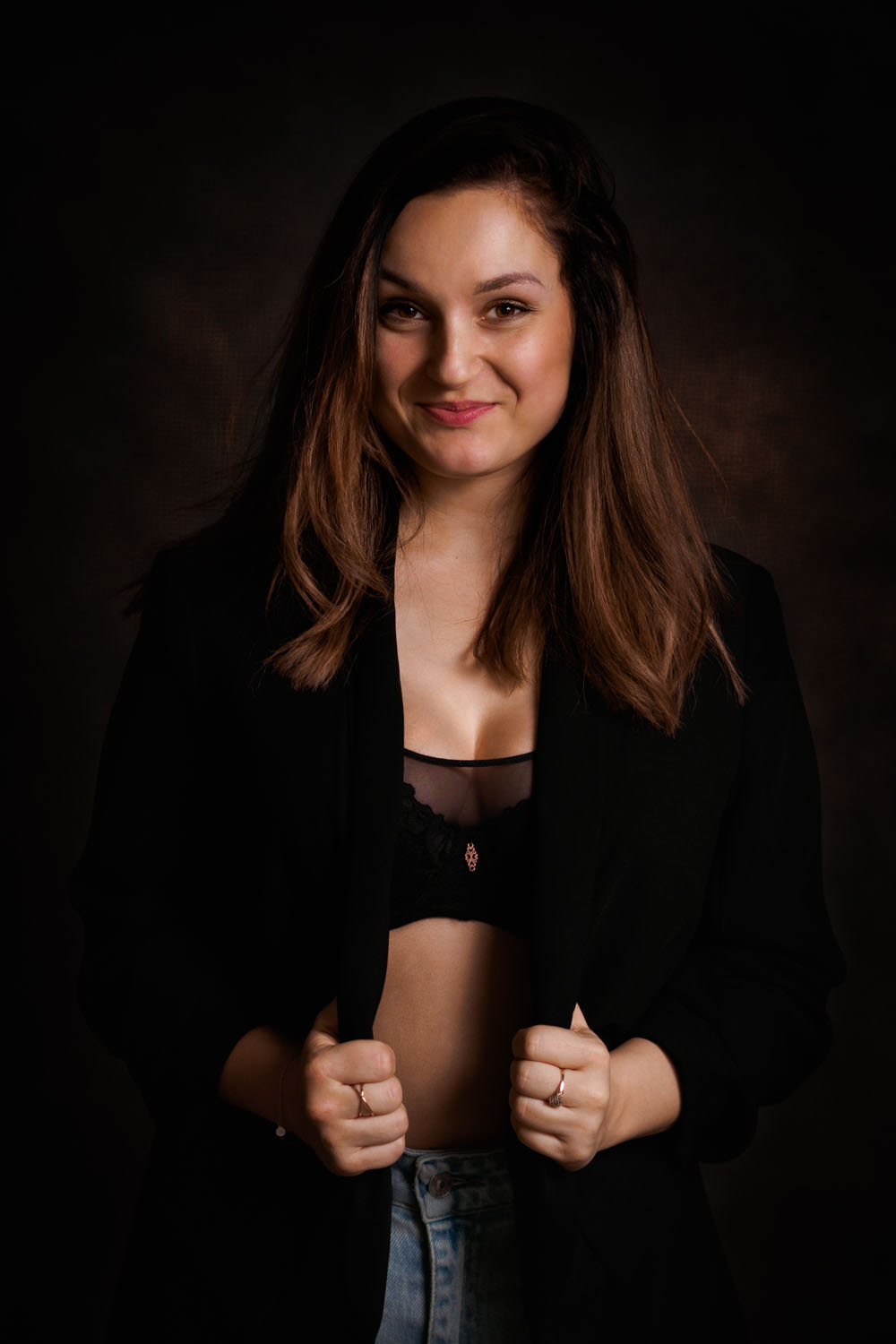 Despite my sincere intentions, photography is not a source of income, and I don't know if I can call myself a professional photographer. I have always associated a professional photographer with a huge studio and a lot of equipment, and I have one flash and a wonderful camera along with 3 favorite lenses. From the equipment I already have, I squeeze out as much potential as possible, and when I feel that my gear is outdated, I start saving to upgrade.
I often do photo sessions for people who like my style, and I do it with great pleasure.
I have heard many times that my photos are not very happy and the children in my photos are sad, but this is my style, and I will stick to it.
Recently I've been trying my hand at more fashion photography, and I like it. However, children's photography is my element, and I will stay with it.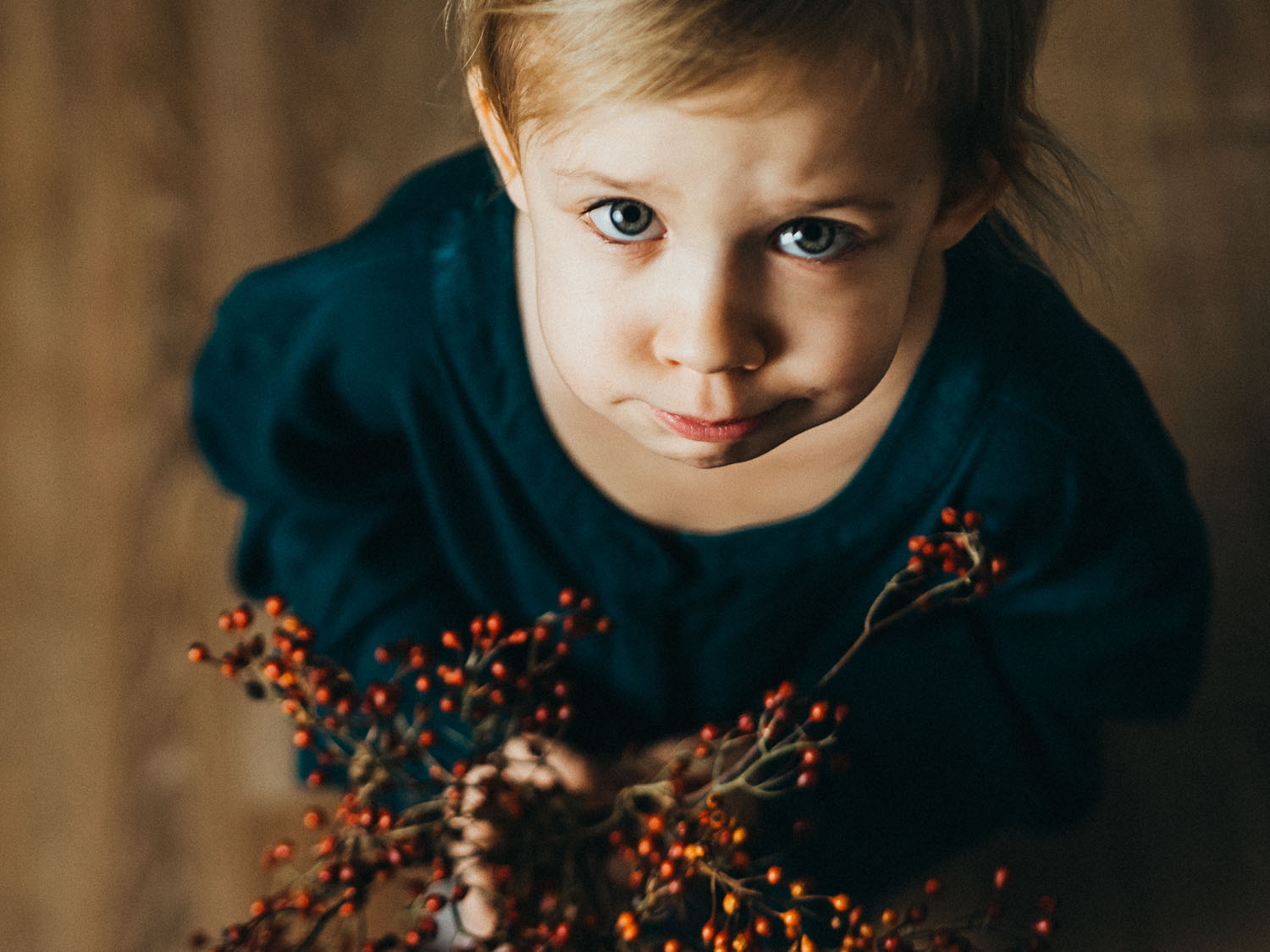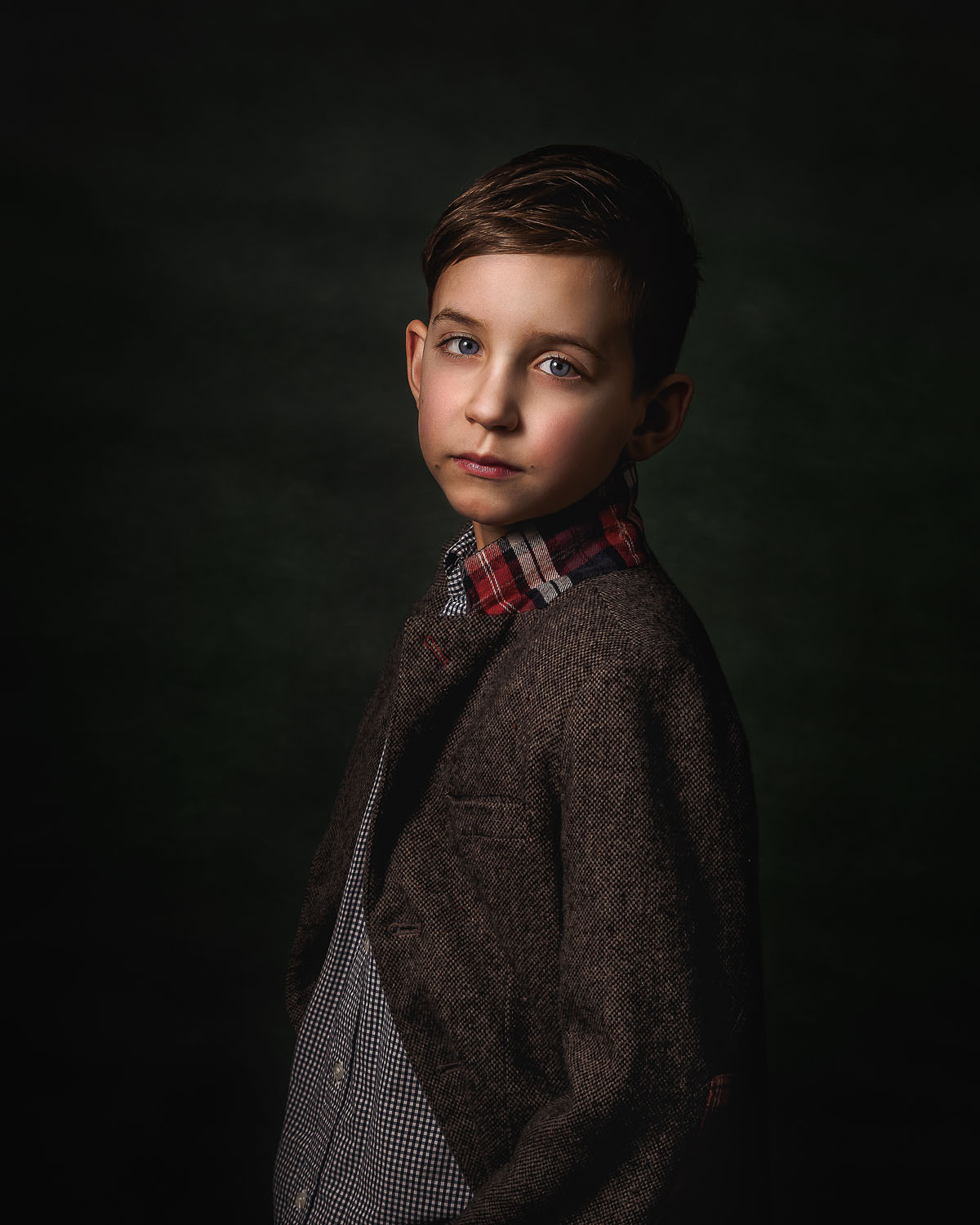 Among all the different genres of photography, what led you to choose Portraits, and more particularly Family and Children photo sessions?
What I like the most about portraits are people and their emotions. Children's portraits, in particular, are closest to my heart. The children in the photos are always themselves. They don't have to pretend to be anyone. They are just themselves, and because of that, they are so sincere.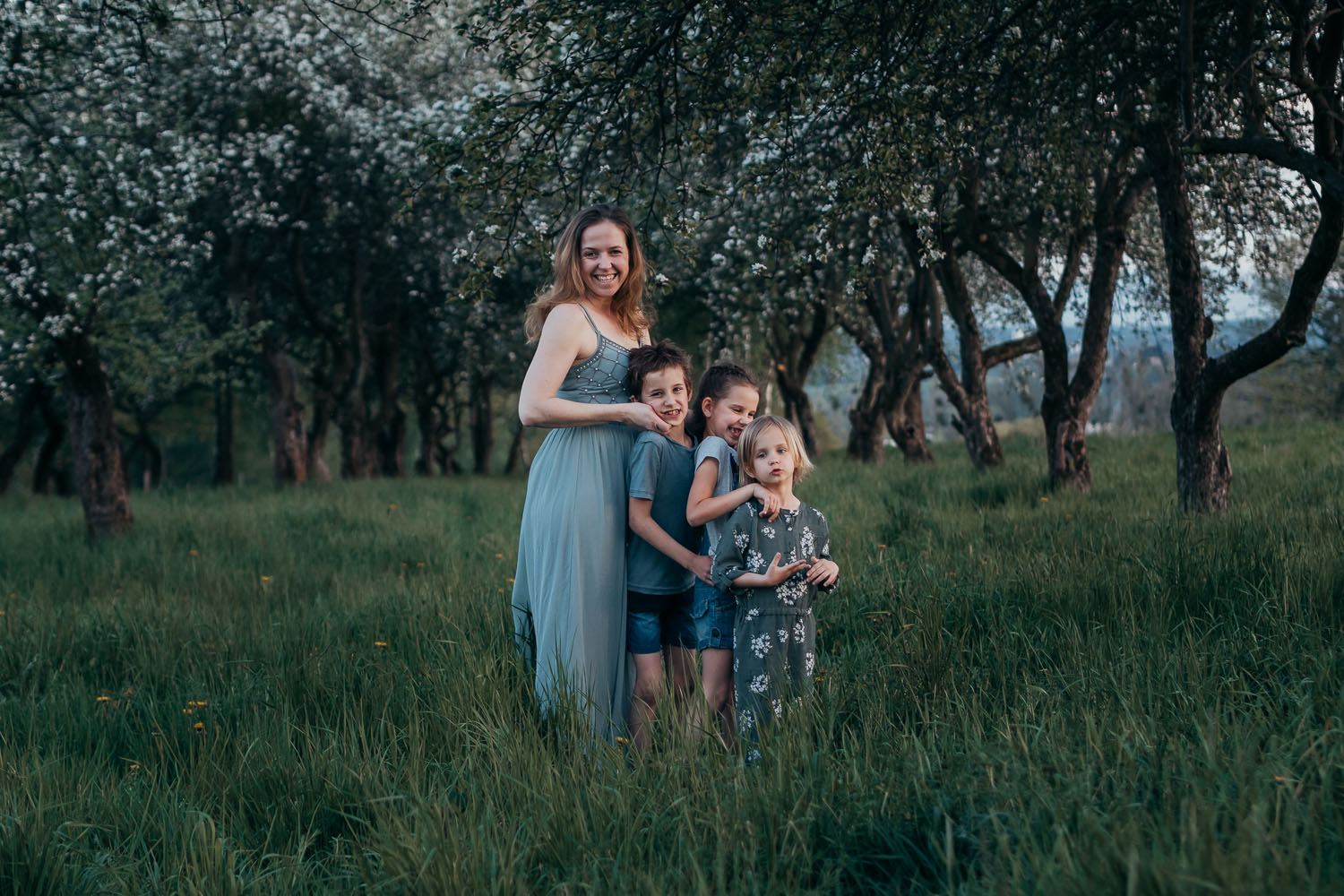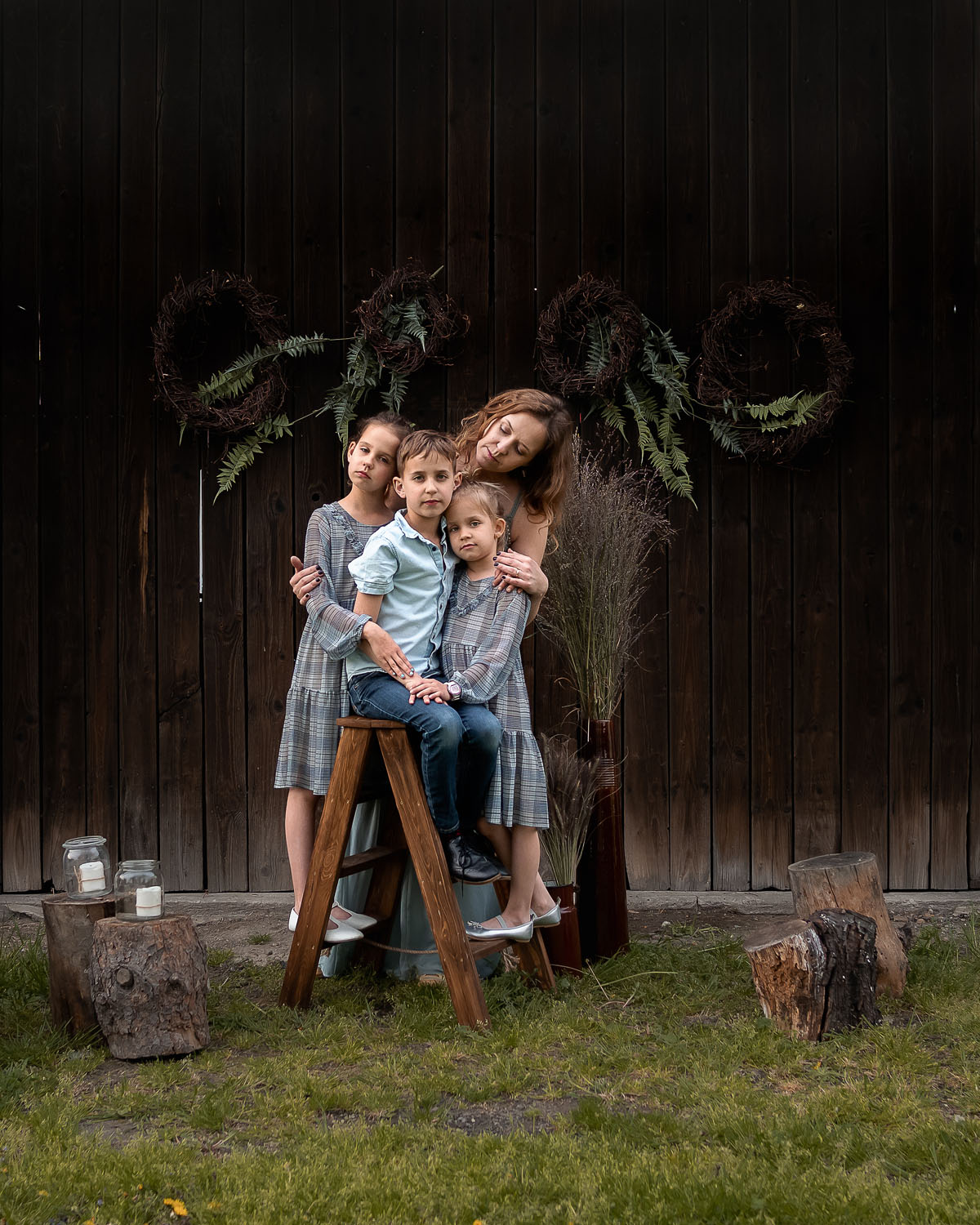 Being yourself a mother of three, do you feel it makes all the difference in photo sessions with children, understanding and anticipating how they think and behave?
Being a mom of three definitely helps in the sessions. Often the behavior of children is repetitive, and sooner or later, each parent will encounter some obstacle. From my reliable tricks during the sessions, I wholeheartedly recommend the bubbles and eyelets on the fingers, which attract children's attention. It works every time.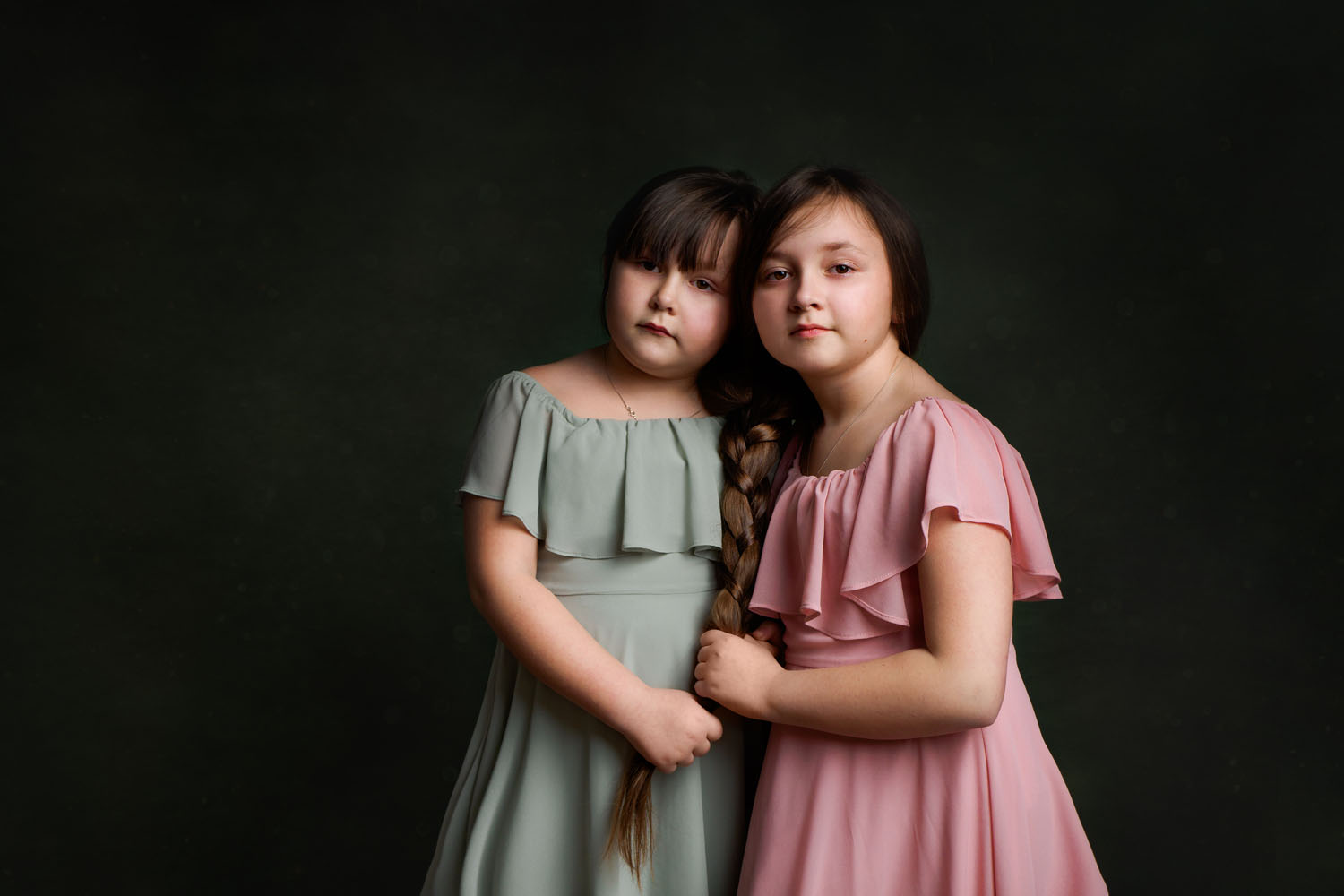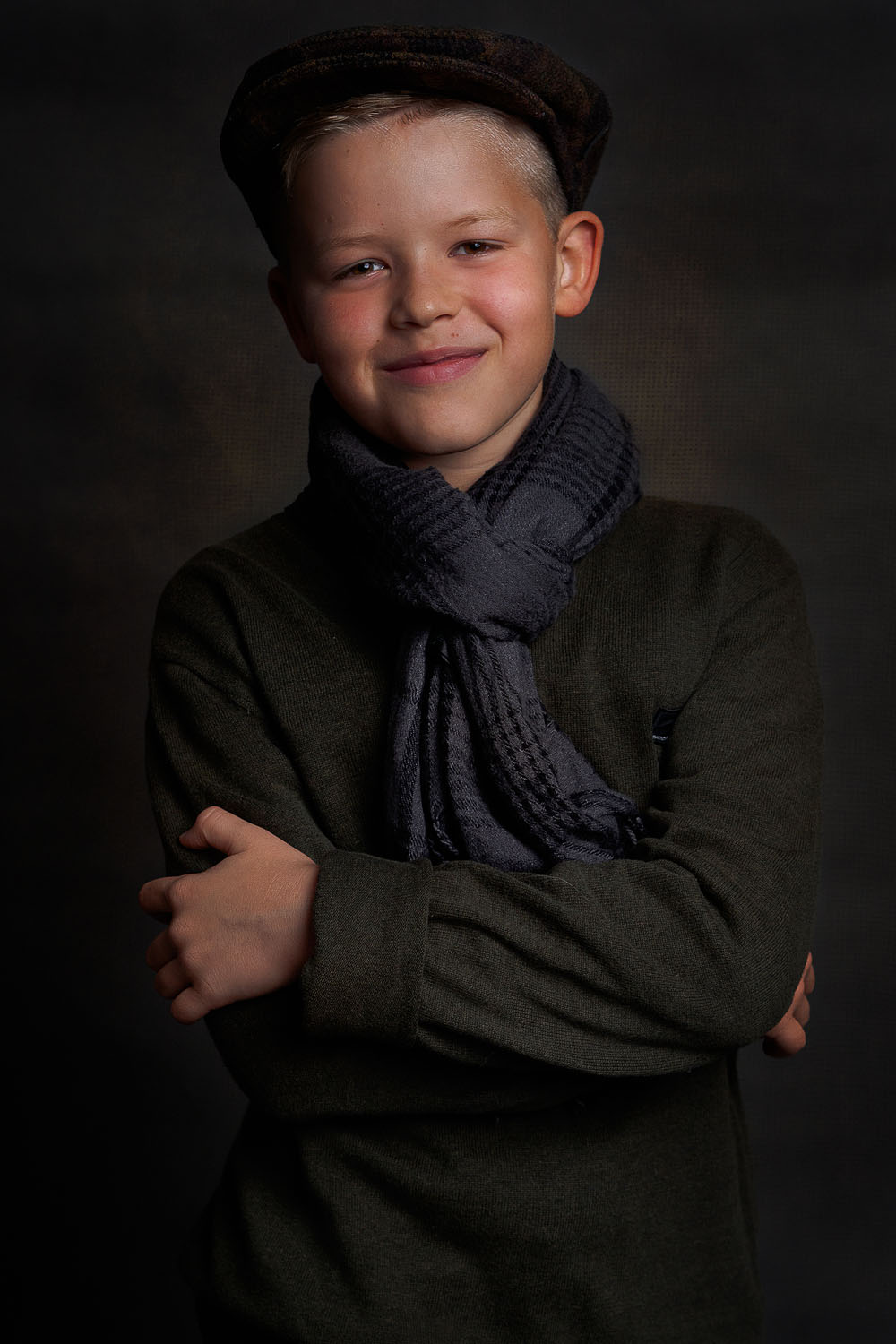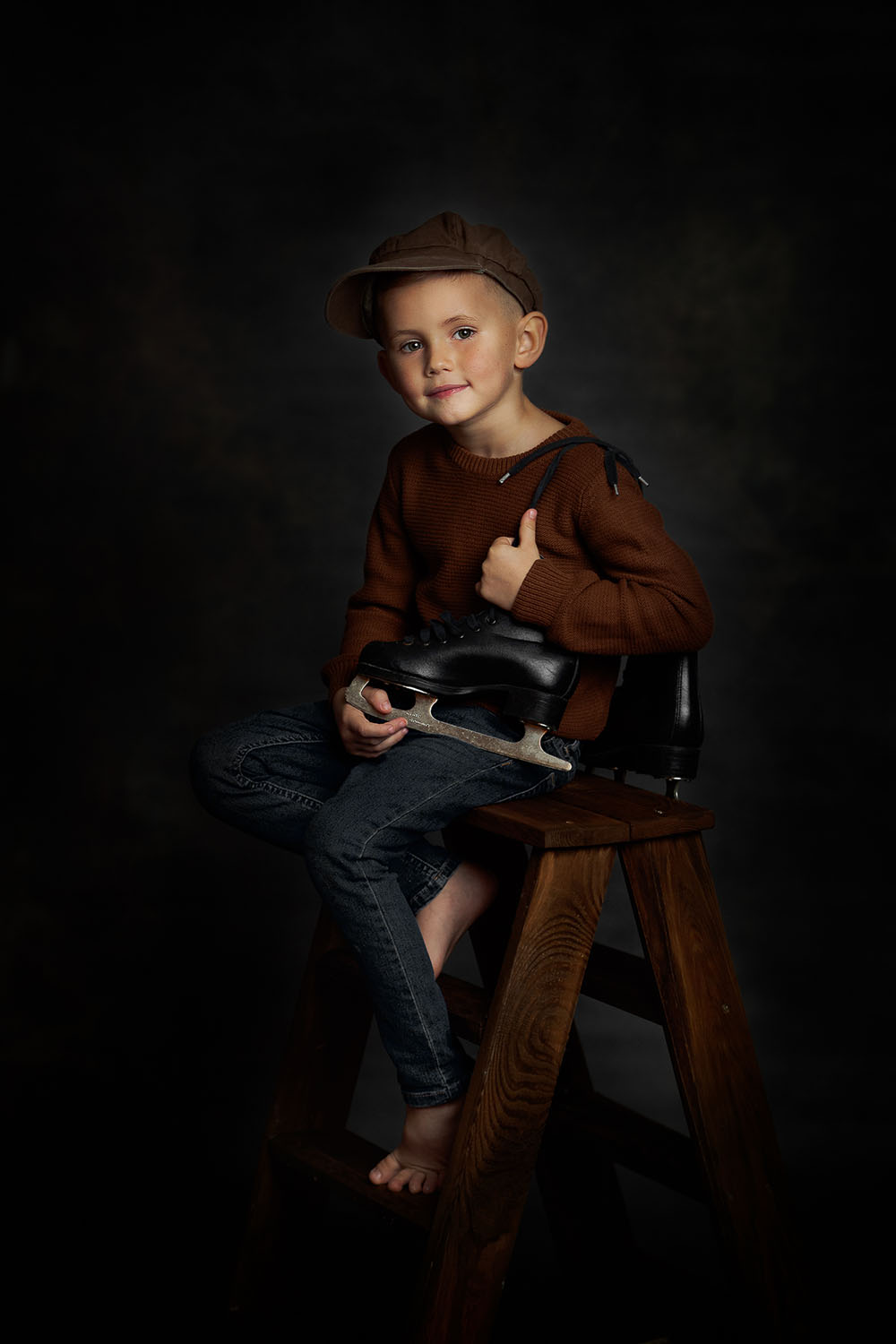 Between shooting inside the studio with artificial lighting or, on the contrary, shooting outdoors using only natural light, do you have a preference?
I like taking photos outdoors much more. Natural light can be unpredictable, but it can also surprise you. The golden hour since I can remember is my favorite time of the day, and I love it with all my heart.
In studio sessions, I like the ability to control light. And the fact that the photos are the result of my previously prepared plan.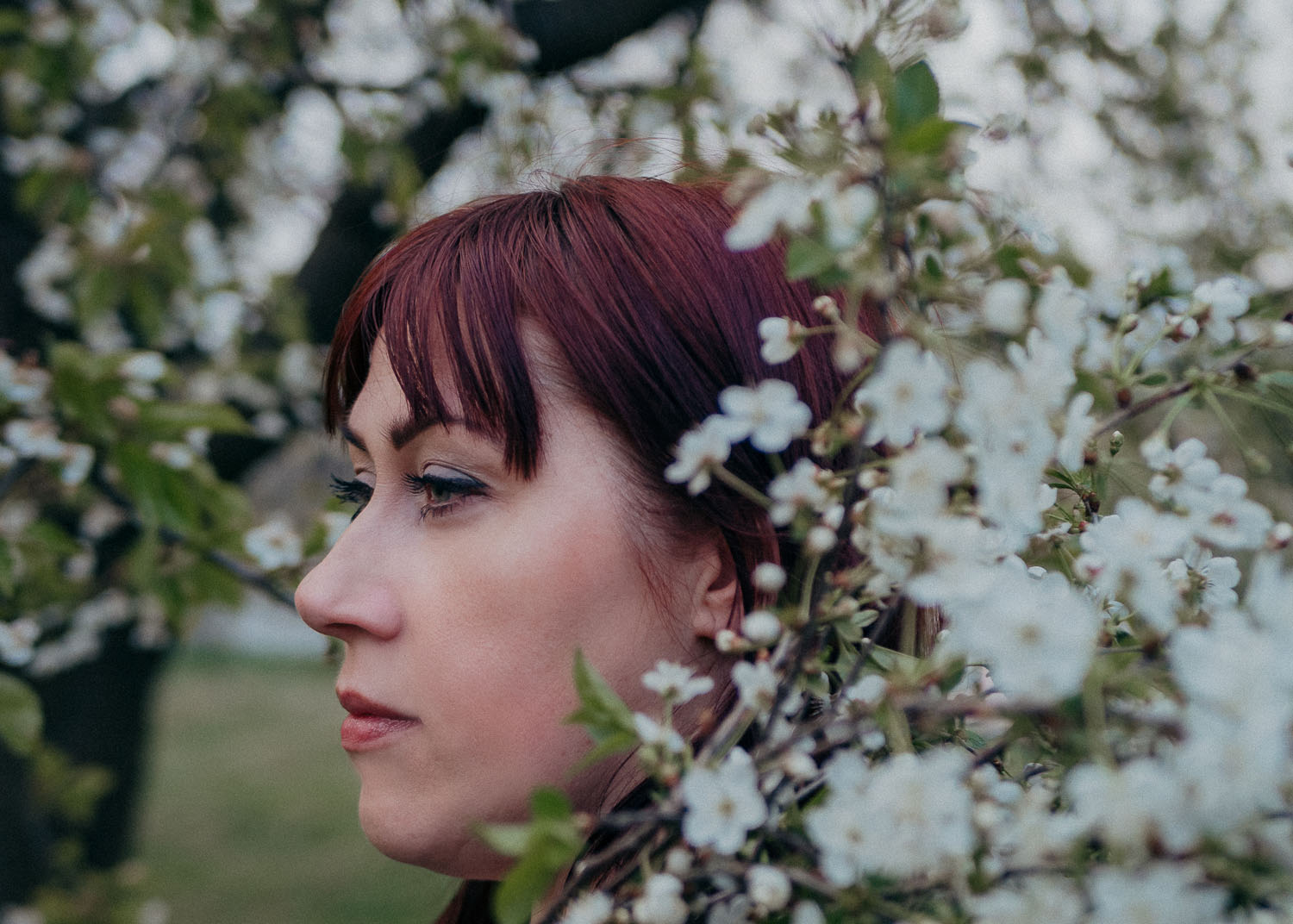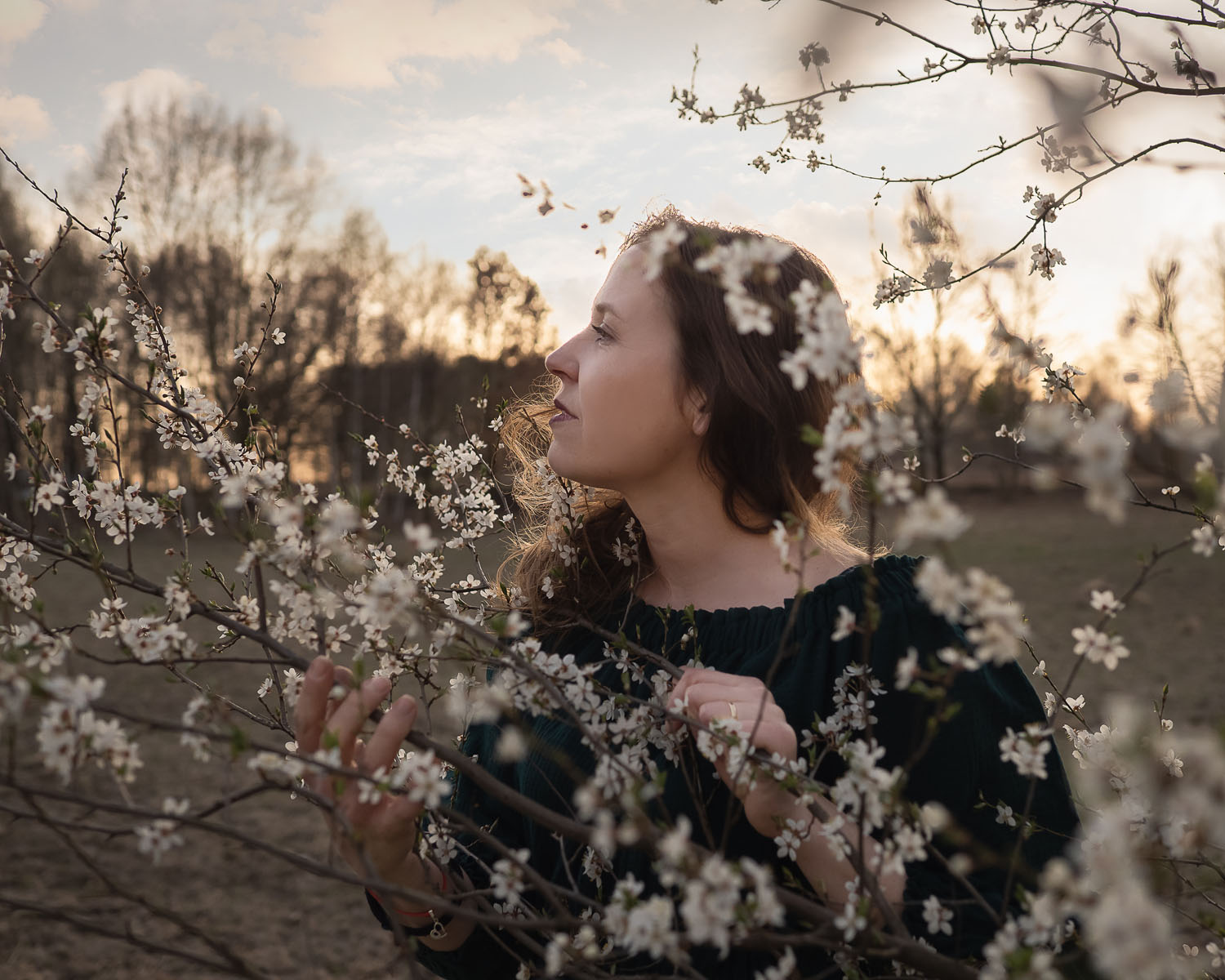 When you shoot outdoors, we've noticed that make the background an integral part of the photograph. When shooting on location, what tips could you share about how to choose an appropriate background and how to position the model?
In outdoor photography, I always pay attention to everything that is next to my models. At the beginning of my journey, I often forgot to look at the background, and when I returned home, I noticed rubbish bins or unnecessary lamps that only distracted my attention.
When I'm outdoors, I try to choose places where there aren't too many colors or patterns. This allows the viewer to focus on the model. In addition, I try to choose the outfit of my models so that they are the most important.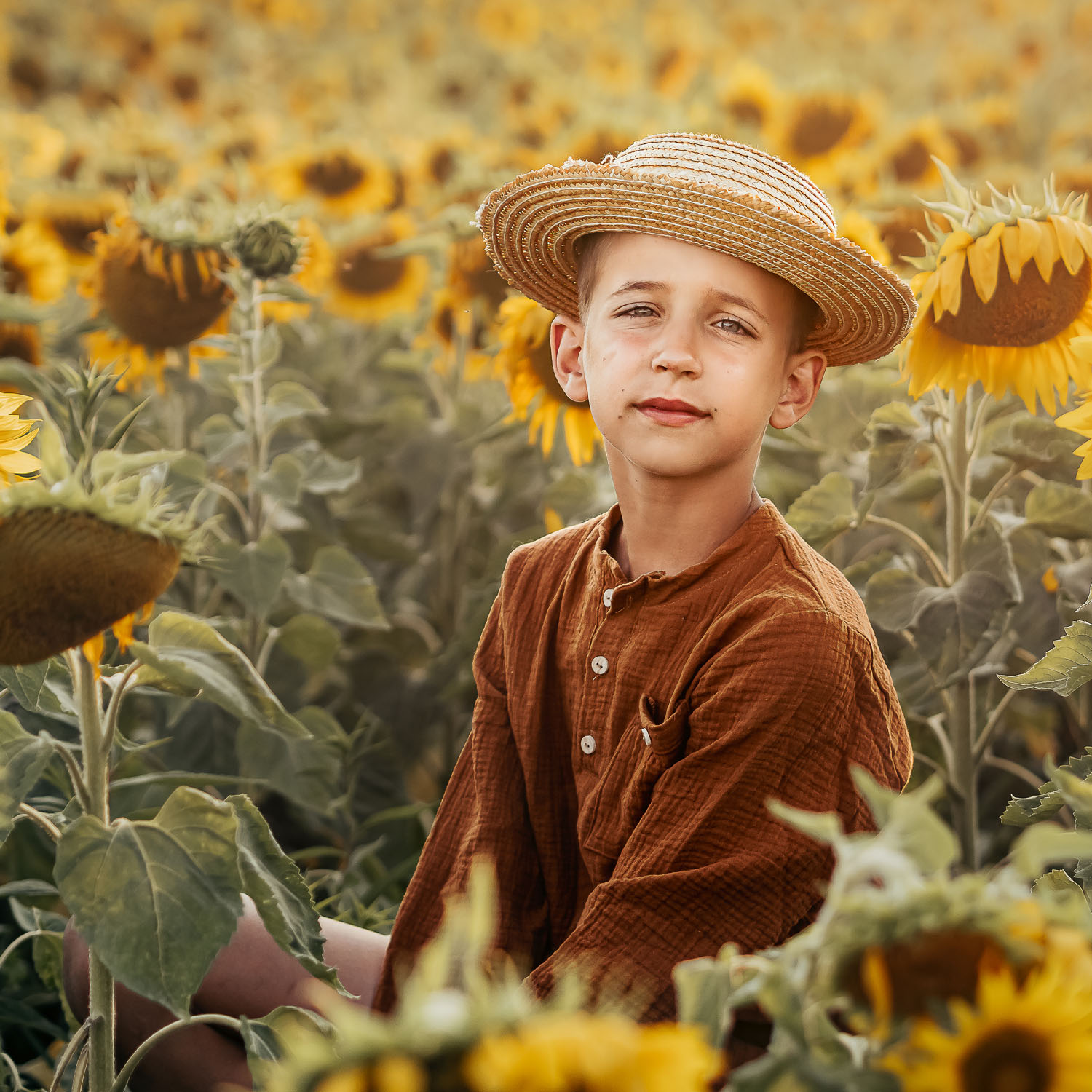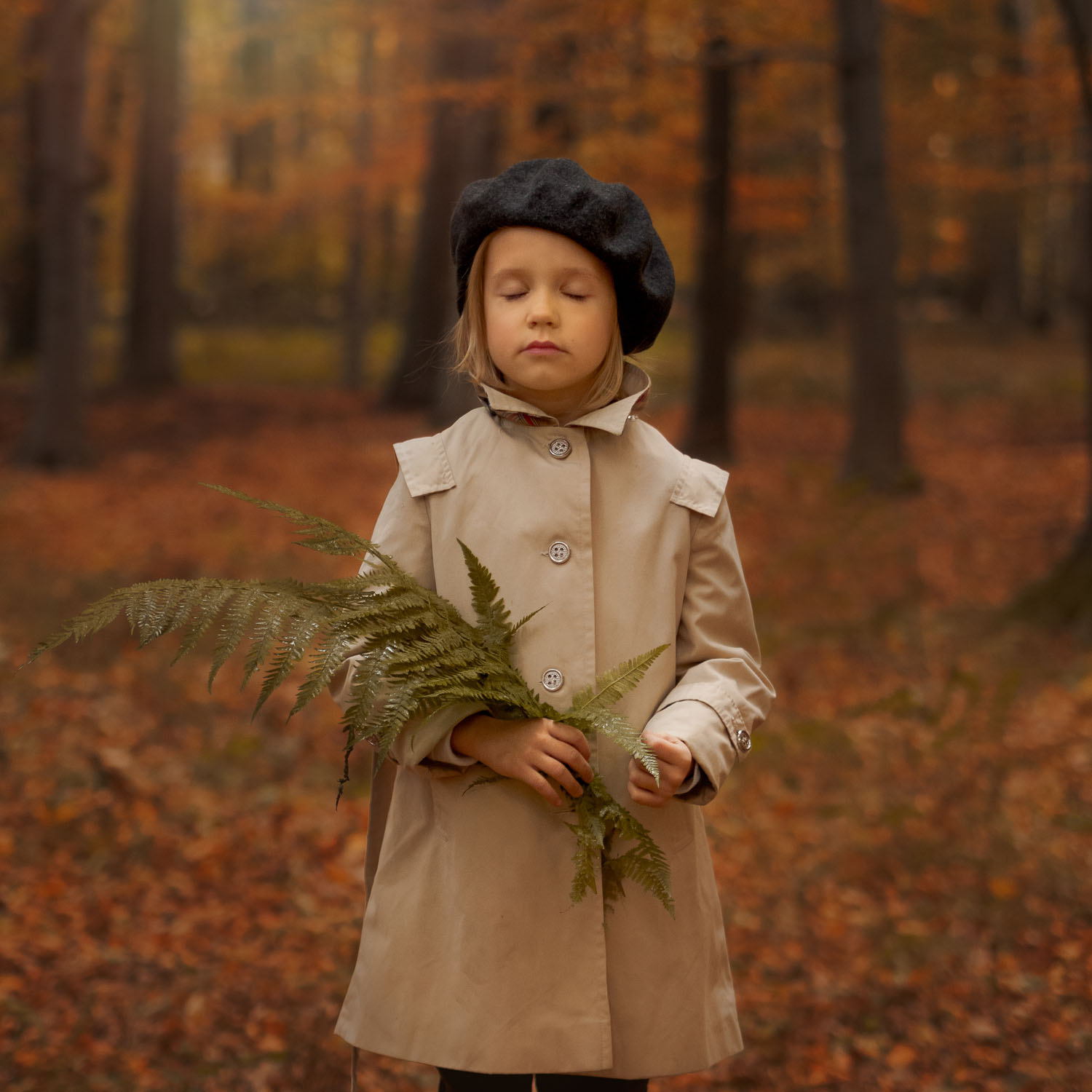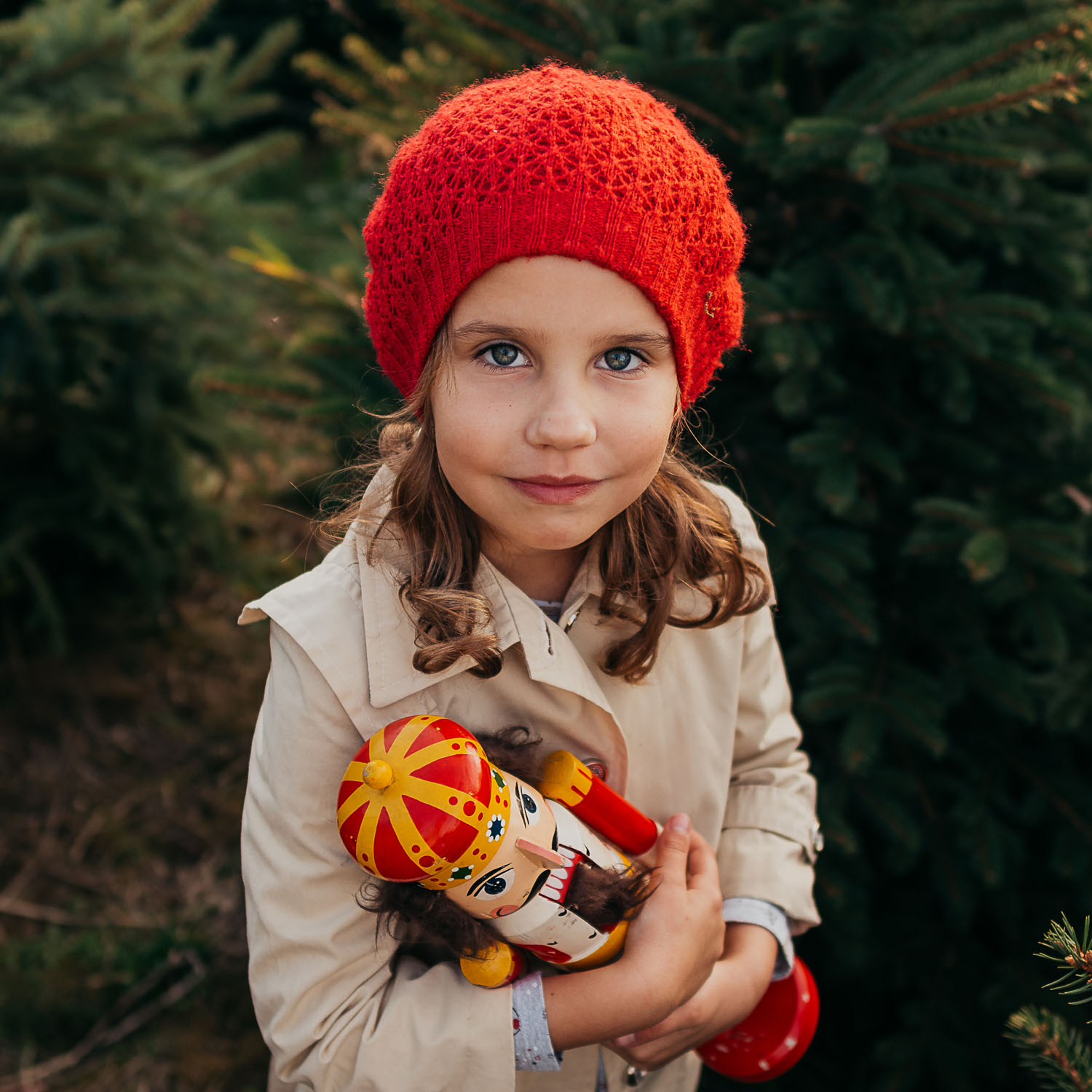 In family sessions, I focus on fun. I always want my models to feel relaxed. I often take bubbles, a blanket or children's toys for sessions. Of course, everything matches the color of the place I chose 😉
During women's sessions, I usually show my models how to position themselves. I tell them to follow my movements. To make the photos move, I ask the models to spin, take a step forward, or move their heads vigorously. These are proven tricks that always work.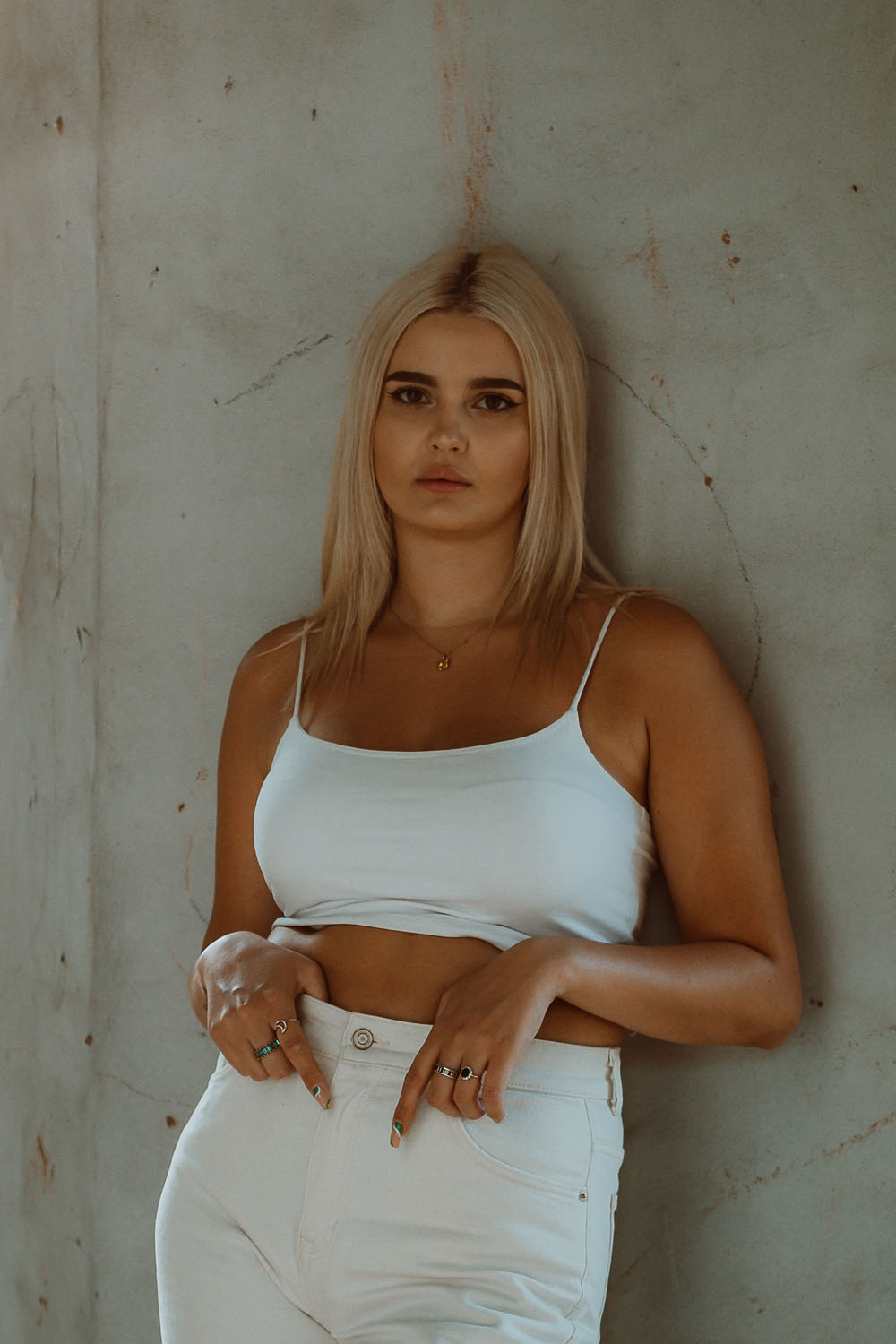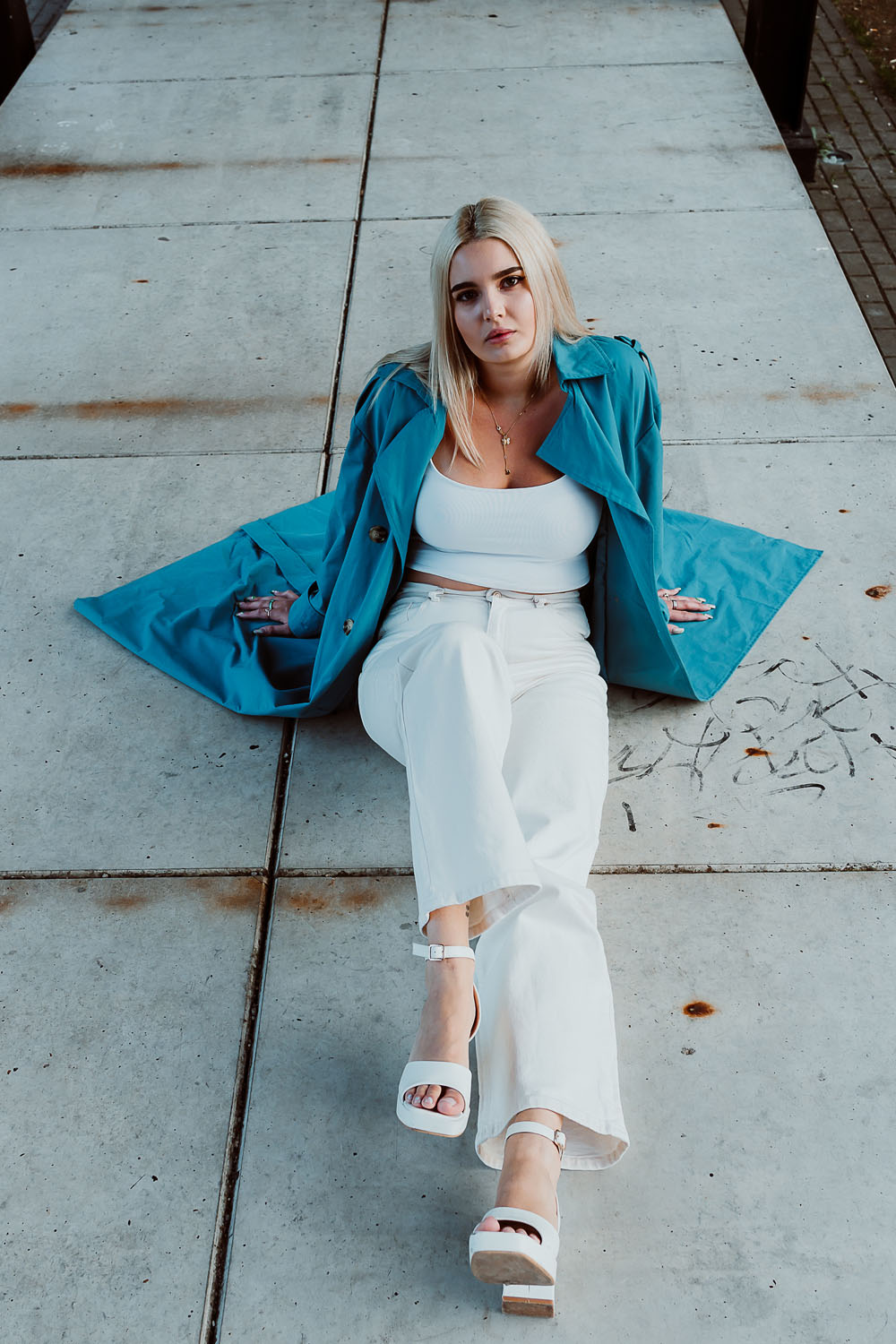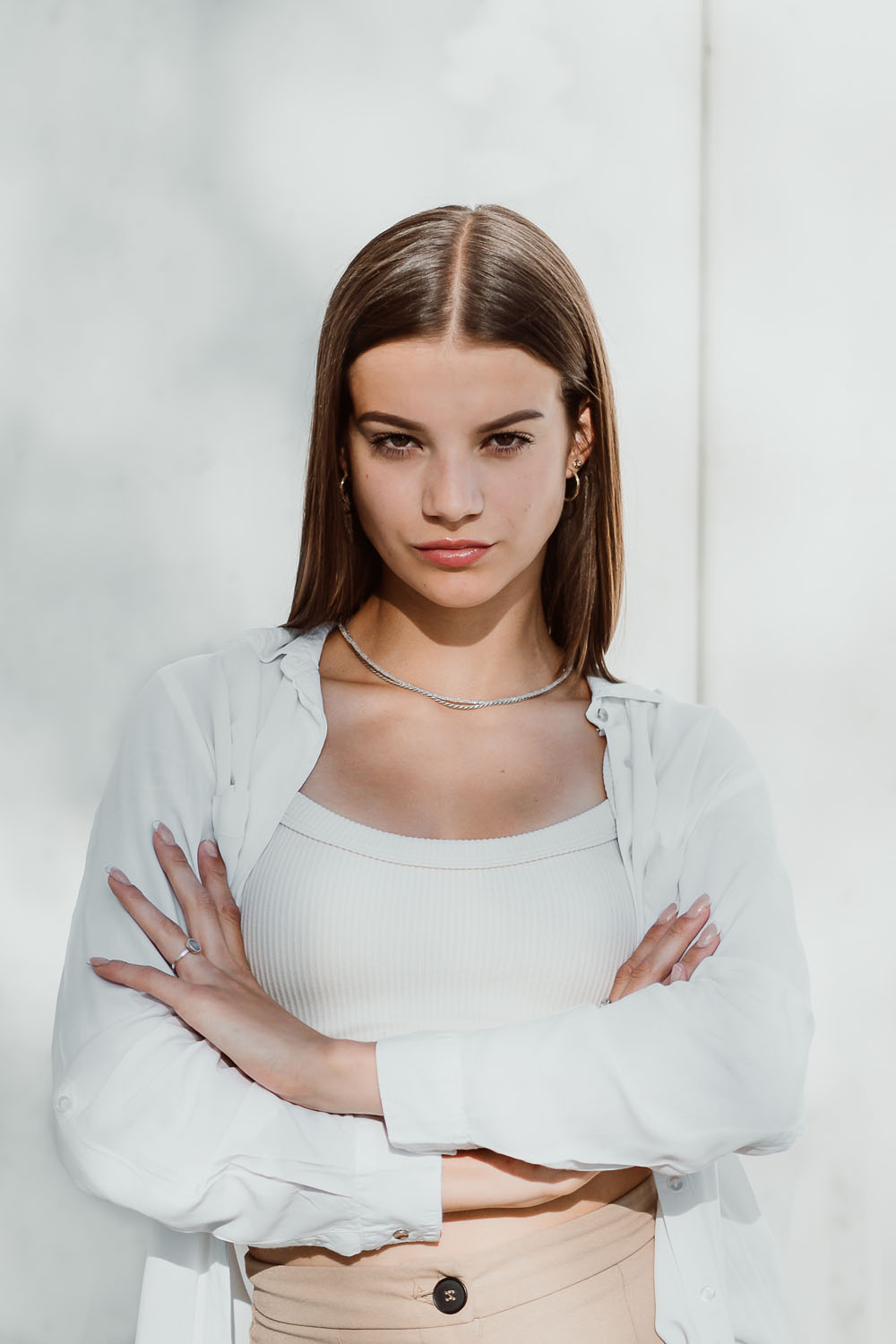 You also photograph your children regularly, correct? Being their mother, do you feel that it makes everything easier, or quite the opposite? 🙂
Of course, I photograph my kids regularly. My study of photography was mainly based on photographing my family. I believe that it is best to learn from your loved ones because they have more patience for us. My children are really understanding and allow me to fulfill my photographic ideas. Sometimes when they really don't feel like taking photos, I have to bribe them with sweets or extra minutes of playing on the phone 😉 In the end, everyone is happy because we could be together.
Answering the question, I think being their mom makes it easier to take pictures.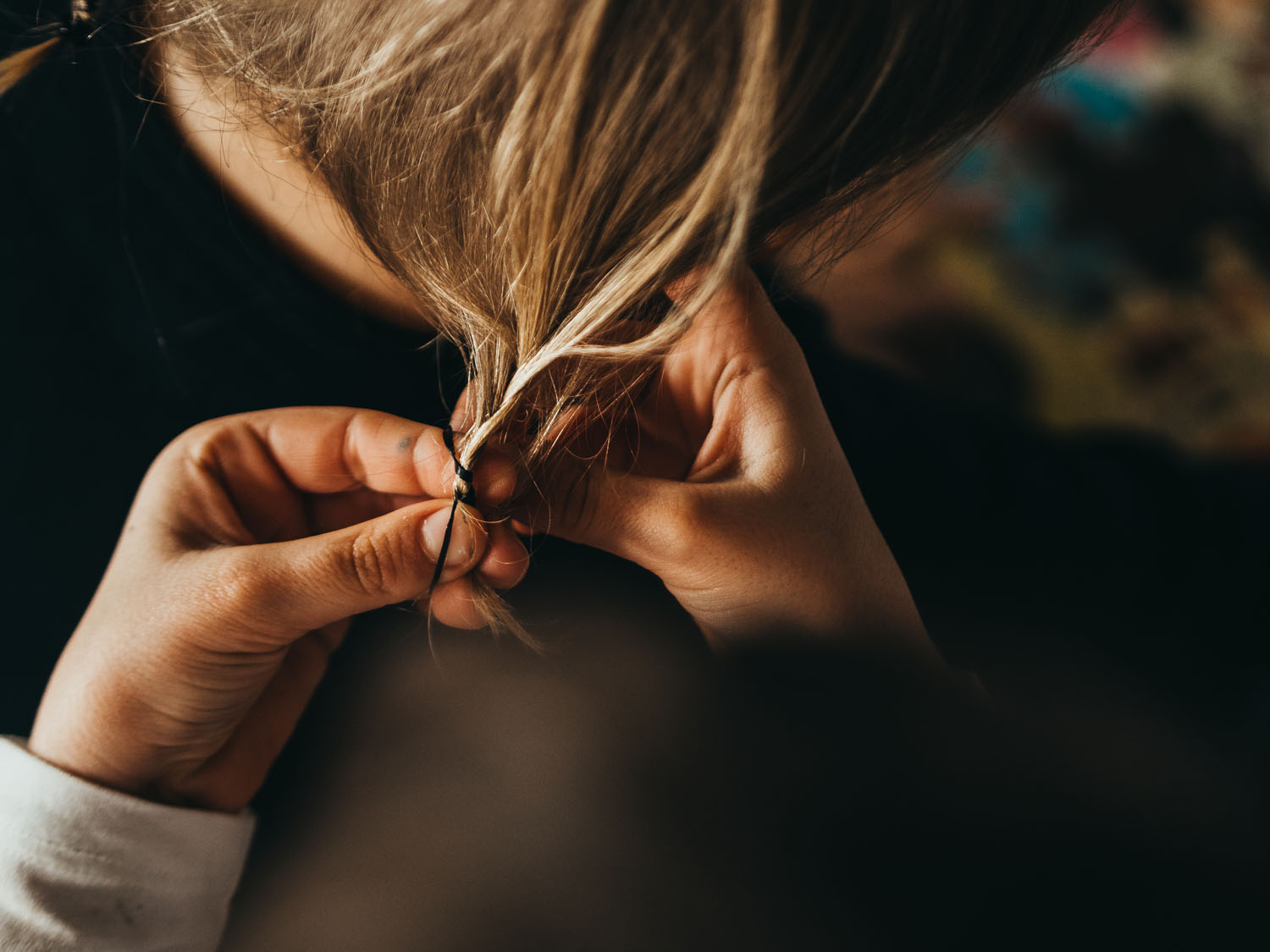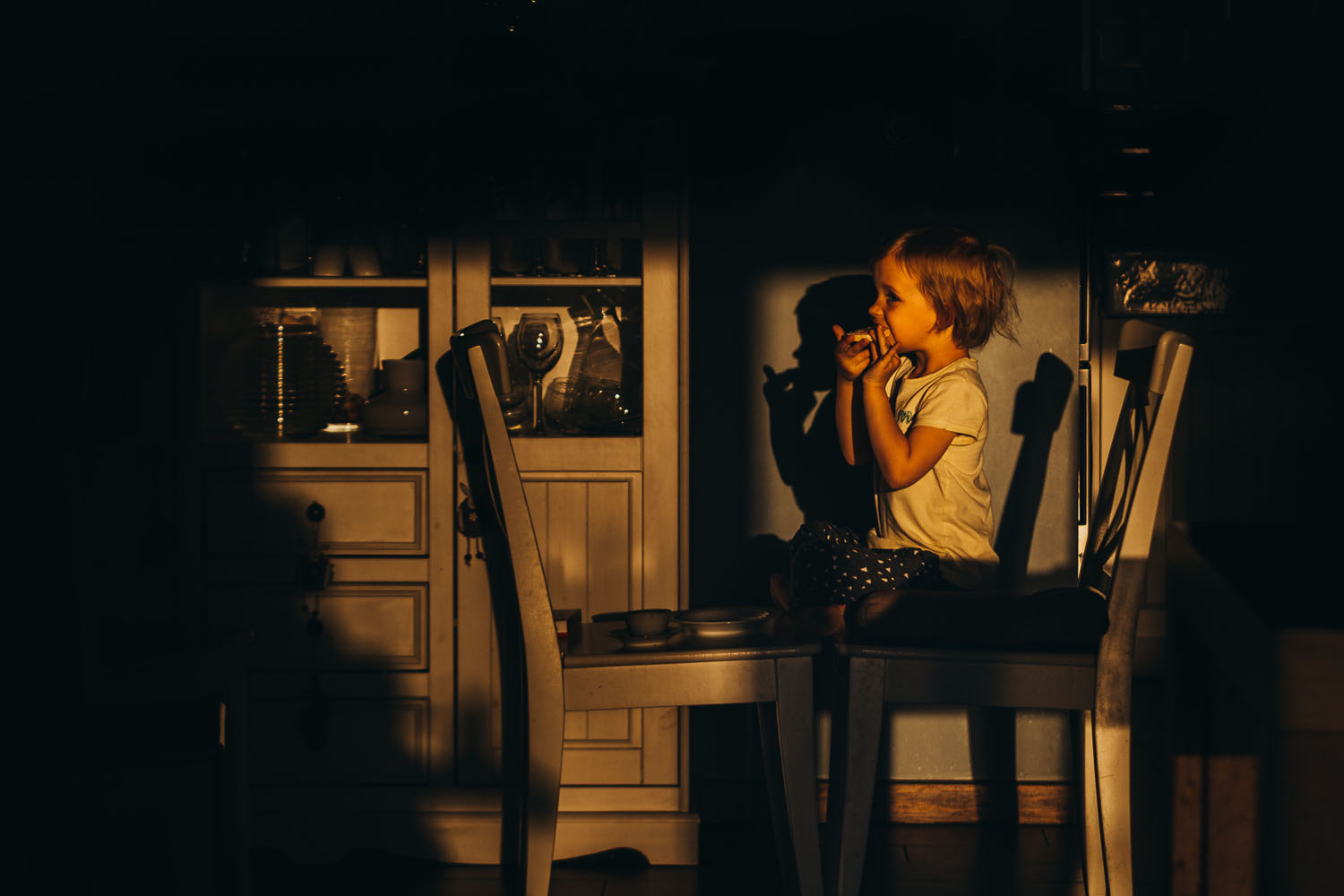 Would you like to tell us about your stunning series of self-portraits? Is it easier or more difficult than photographing someone else?
I am delighted that you also liked the self-portraits. The beginning of the adventure with self-portraits was the time when, browsing photo albums, I noticed that there were few pictures of me. Then I decided to make friends with a tripod and a camera release app. The idea resulted in a series of photos taken in the kitchen on Sunday mornings. The series shows our everyday life on the only day of the week when we don't have to hurry.
When a woman comes to see me, she always looks gorgeous. She has beautiful makeup, clothes and gorgeous hair. I also wanted to feel like that 😉 Each session that I do is an opportunity to change Barbara – Mum into Barbara – a great model 😉 During such a session, I feel beautiful and unique.
I think taking pictures of yourself is definitely more challenging. I am very critical of myself, and sometimes I decide to delete photos from my computer too quickly. Later, of course, I regret it 😉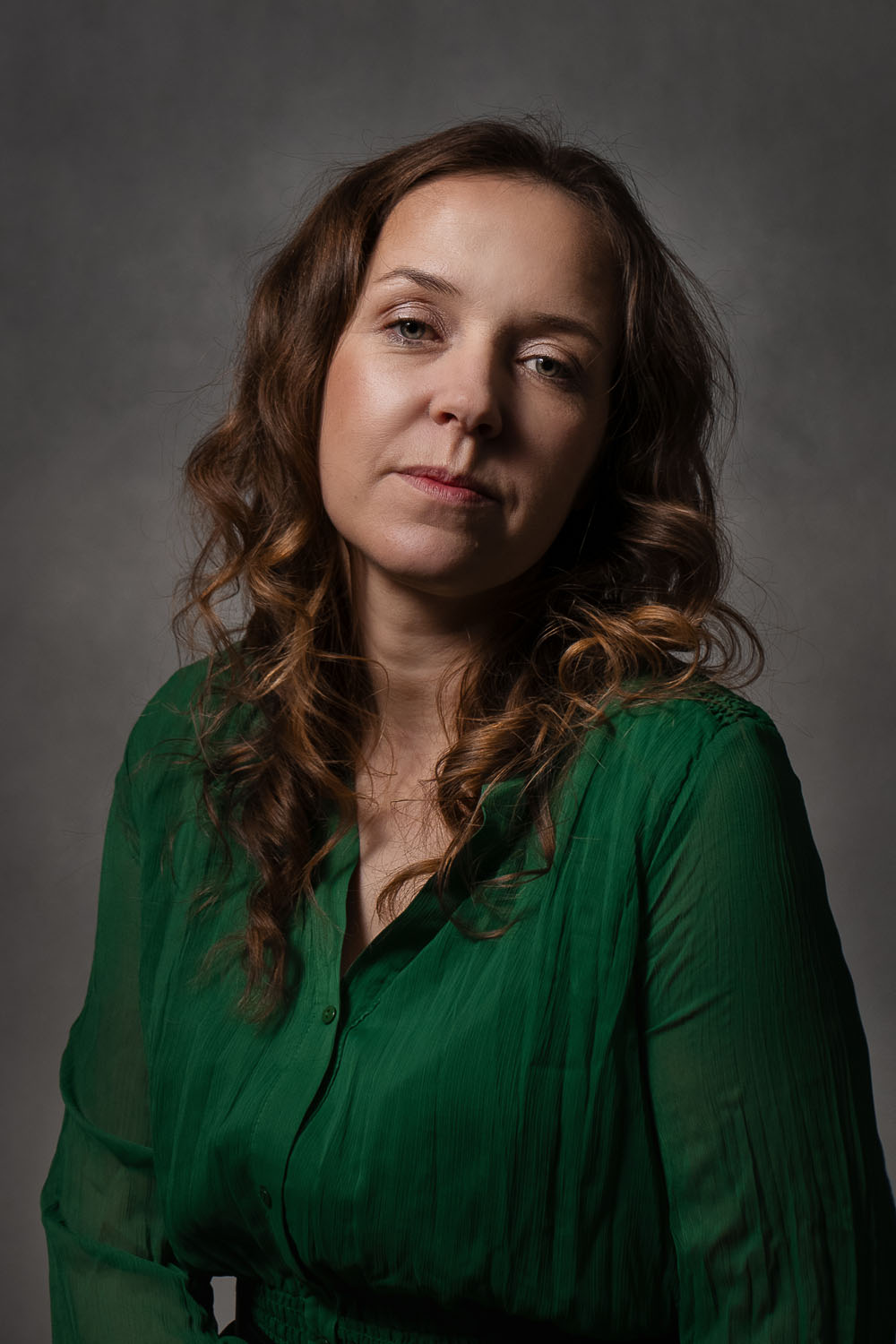 In an area of photography usually dominated by full-frame and even medium-format cameras, you went the opposite way and opted for the Olympus M43 system. Could you tell us about all the benefits that resulted from this option, and any possible disadvantages as well?
I've never had a full-frame camera, so I don't know if I'm missing anything. As I wrote earlier, my first camera with interchangeable lenses was the Sony A200. I have been using it for 5 years, and it is perfect learning equipment. As my kids grew up, the challenge became to run after them and catch focus at a certain point in time. The camera I had was no longer enough for me.
Then I made the decision to buy new equipment, and so the decision fell on the Olympus camera. I knew that I would not be printing photos on large billboards, so I did not need a full frame. With my children, the speed of the autofocus matters. Besides, its small size is a great advantage. The first M43 I bought was the Olympus OM-D E-M10 Mark III with a kit lens and 45mm f1.8.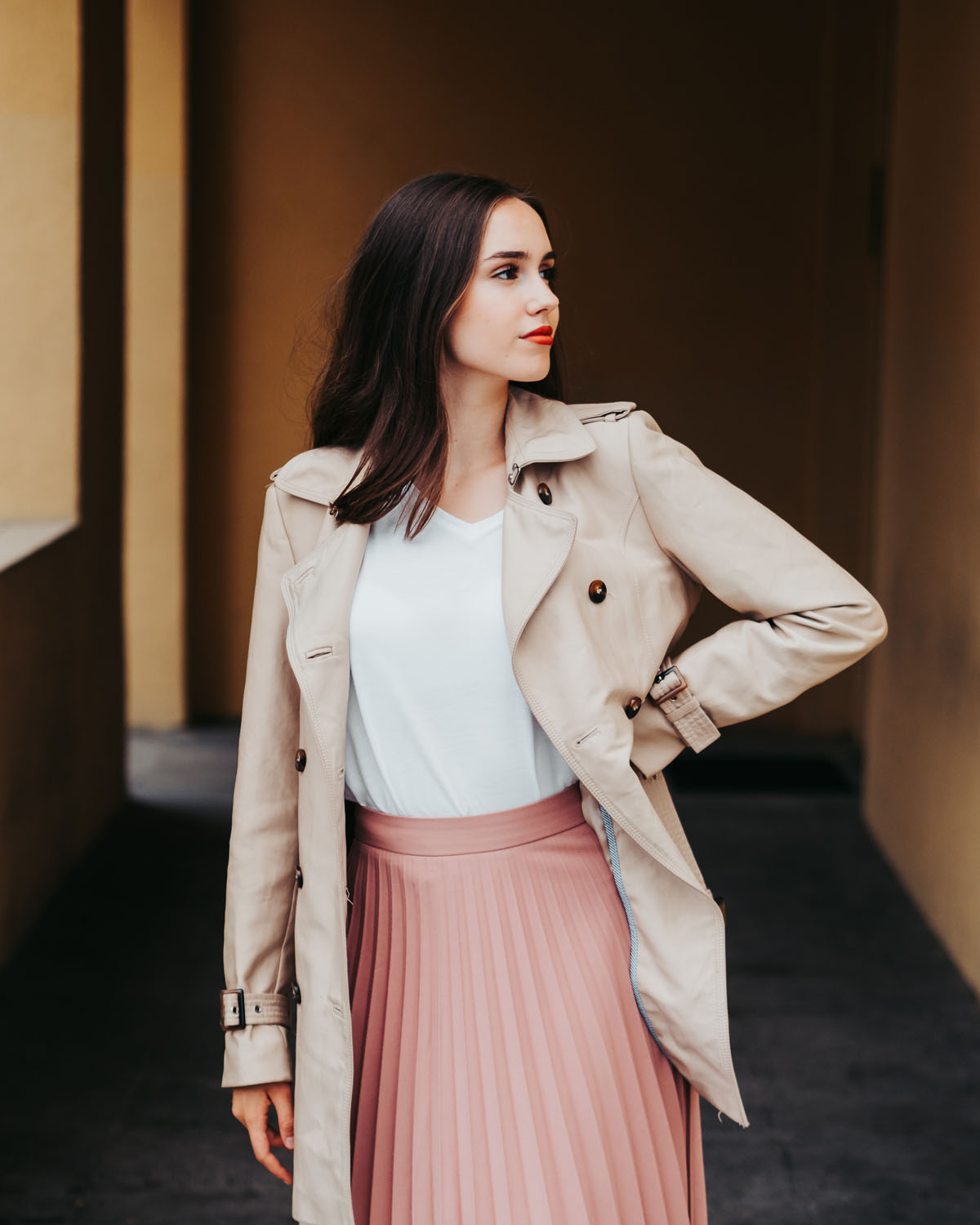 I still have this camera, and I use it a lot on shoots when I need to have a portrait lens with me and something with a wider angle.
In November, I decided to buy another Olympus camera. This time I chose the Olympus OM-D E-M1 Mark III and the 17mm f1.2 lens from the PRO series. For this camera, the autofocus is absolutely amazing. Autofocus tracking is my favorite 😉 In addition, I don't have to worry about photos with long exposure times because they always come out sharp. I haven't had the opportunity to take pictures of the sky yet, but I love seeing pictures of others taking them with this camera.
Olympus OM-D E-M1 Mark III has no flaws for me 😉 It is small, reliable and meets all my hardware requirements.
What can we find inside your camera bag, and which lens do you use most often?
Cameras
● OM-D E-M1 Mark III
● OM-D E-M10 Mark III
Lenses
● M.ZUIKO DIGITAL ED 17mm F1.2 PRO
● M.ZUIKO DIGITAL 45mm F1.8
● M.ZUIKO DIGITAL ED 14-150mm F4-5.6
● Panasonic 25mm F1.7
● And that would be all. I plan to buy the M.ZUIKO DIGITAL ED 12-40mm F2.8 PRO lens, but that has to wait.
You have to forgive me, but I have two favorite lenses. For interiors and smaller spaces, the M.ZUIKO DIGITAL ED 17mm F1.2 PRO, and for outdoor sessions and portraits, the M.ZUIKO DIGITAL 45mm F1.8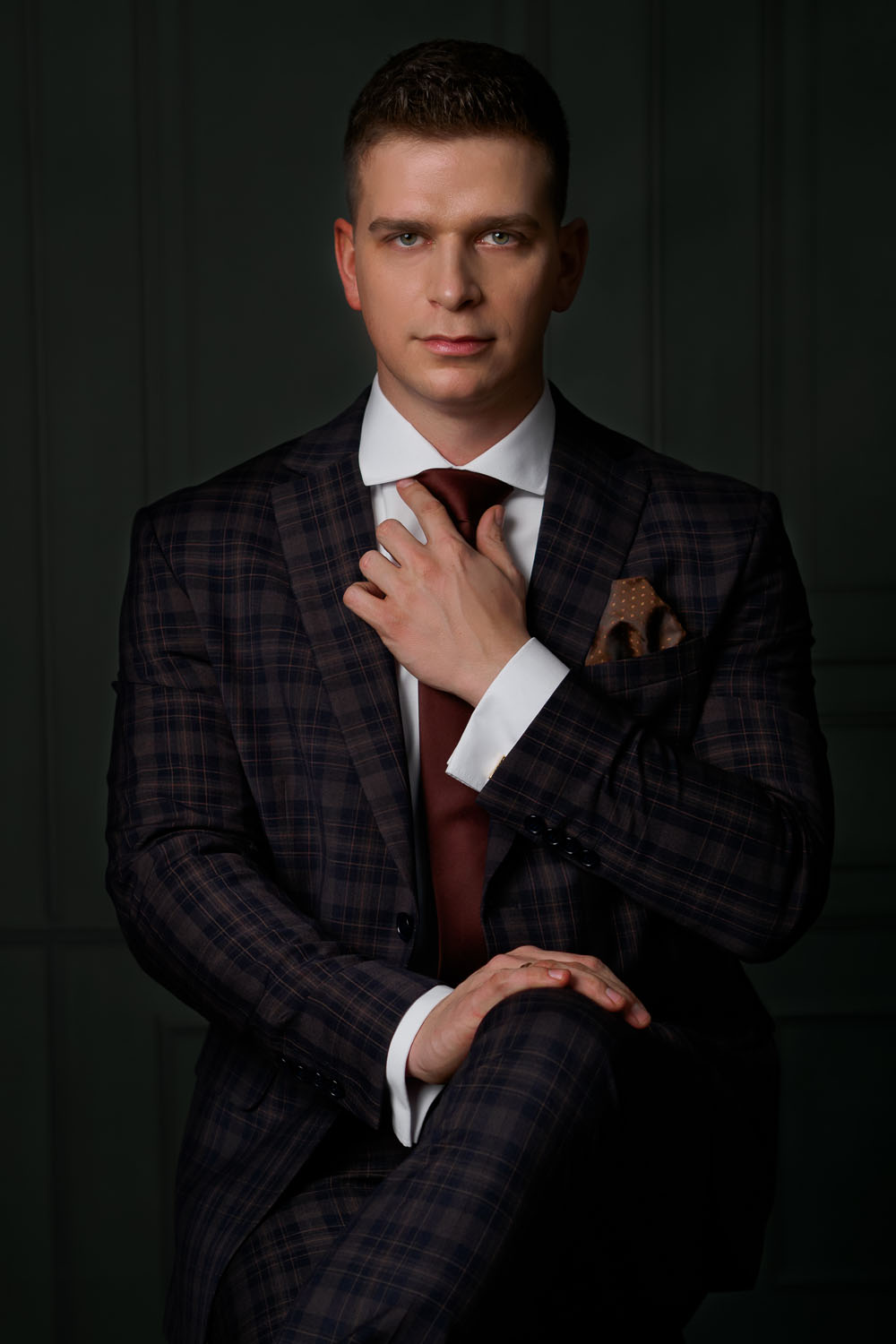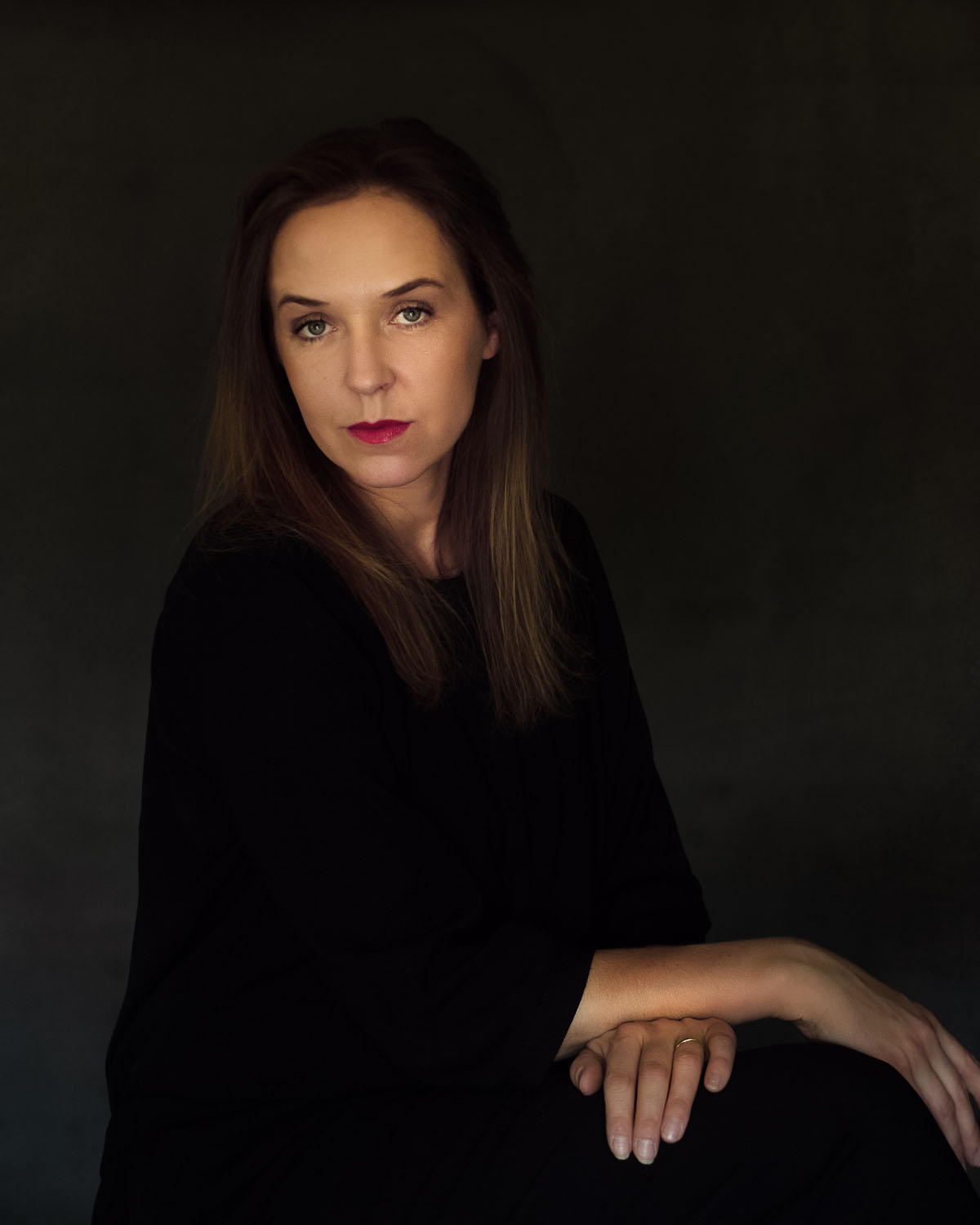 In conclusion, what advice would you give to all the moms and dads around the world who want to start documenting their children's growth? And for that purpose, what camera and lens setup would you advise for those starting out but who are on a budget?
The first piece of advice I can give is to get down to the eye level of the baby, lie down on the ground next to him, and you will see the world through his eyes. Looking from above, we don't always capture the emotion. Another one is taking pictures! I know it sounds simple, but only practice will allow you to be a better photographer.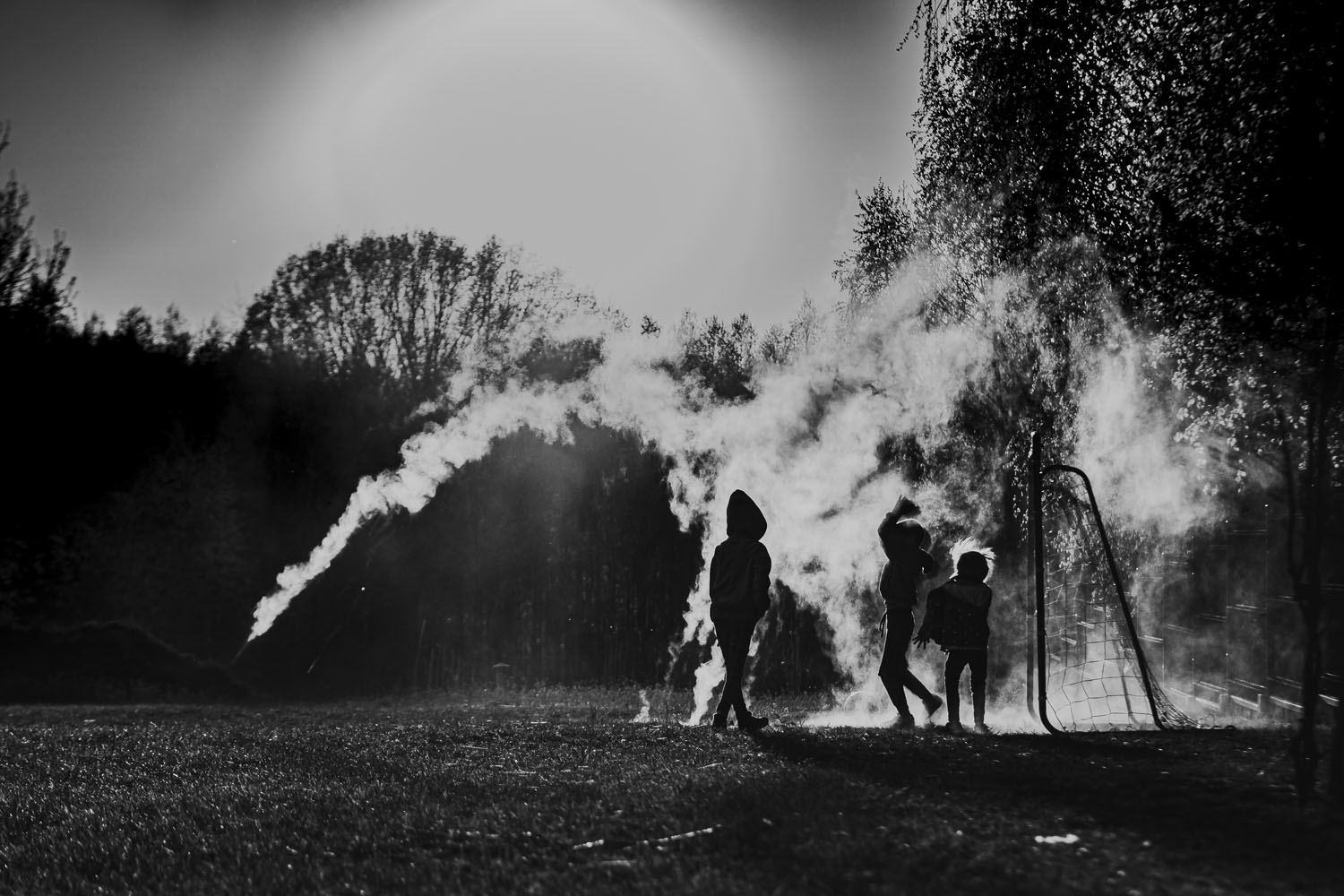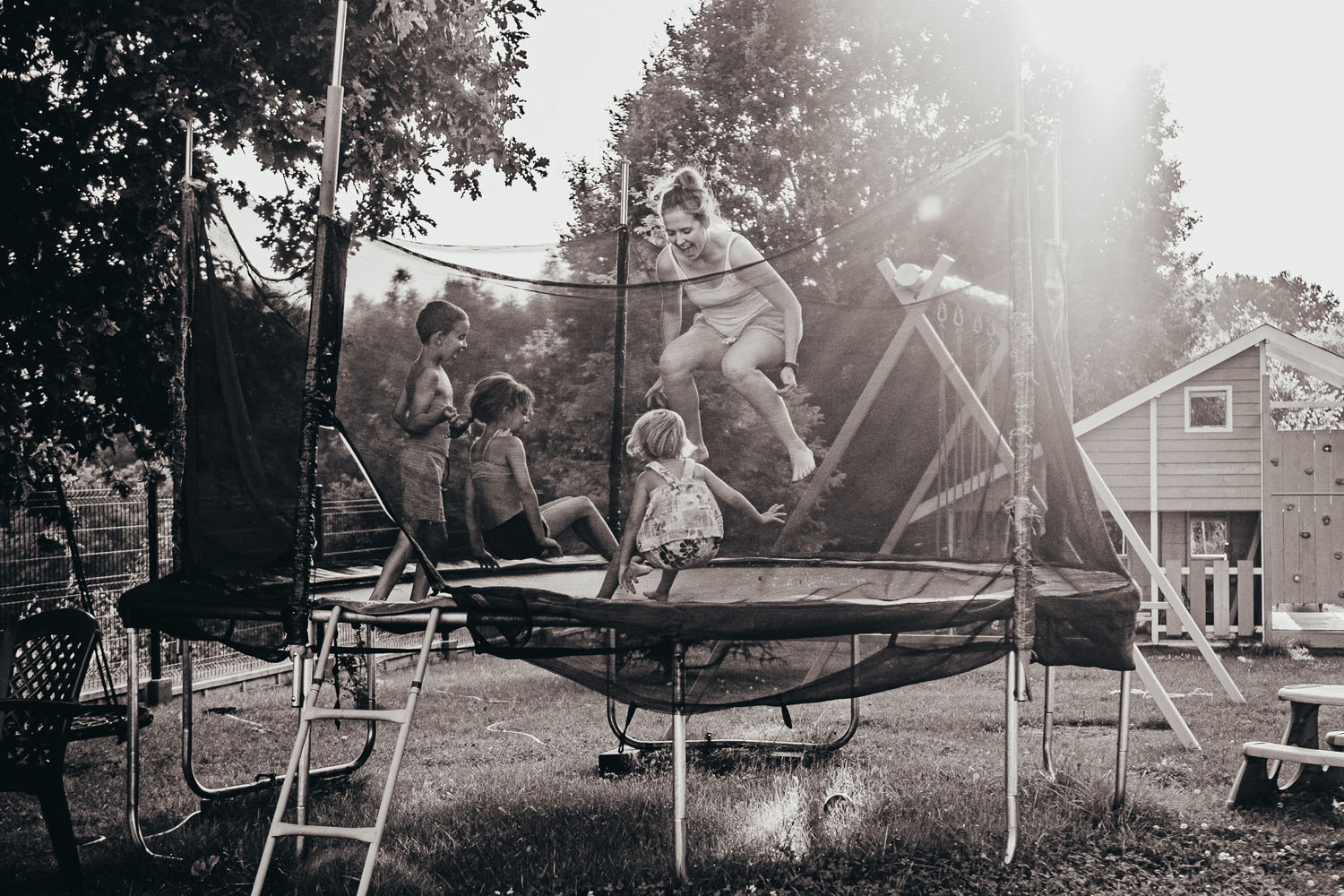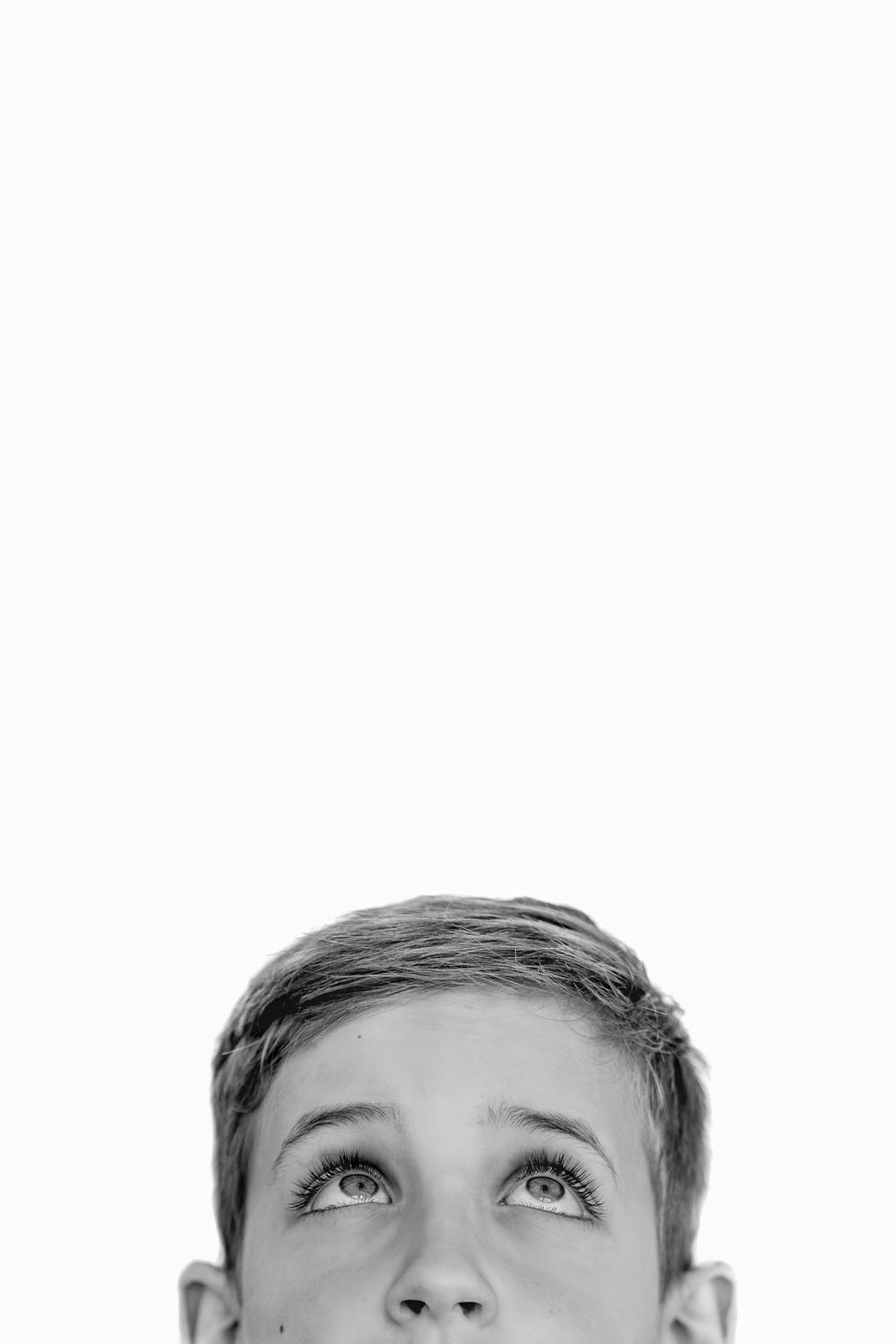 The best camera is the one you have in your pocket. In the beginning, use your phone, which can also be set to manual mode. Once you have mastered your phone, it is worth going to the next level and buying a camera with interchangeable optics. It does not have to be a full-frame right away, it is important that you can set the camera in manual mode. Slowly learn your equipment and when you feel that it is not enough for you, only then think about buying a new one.
Thank you very much!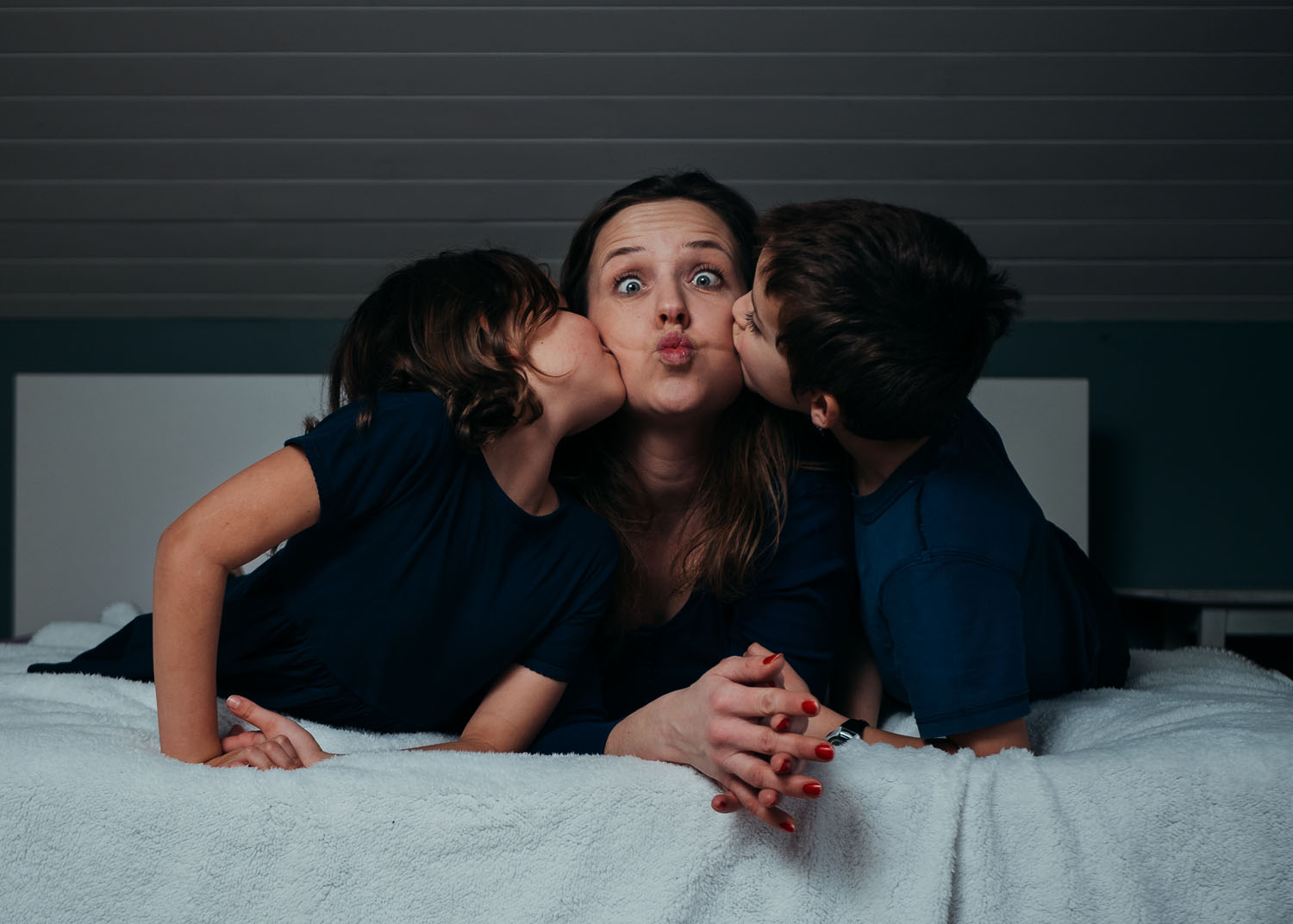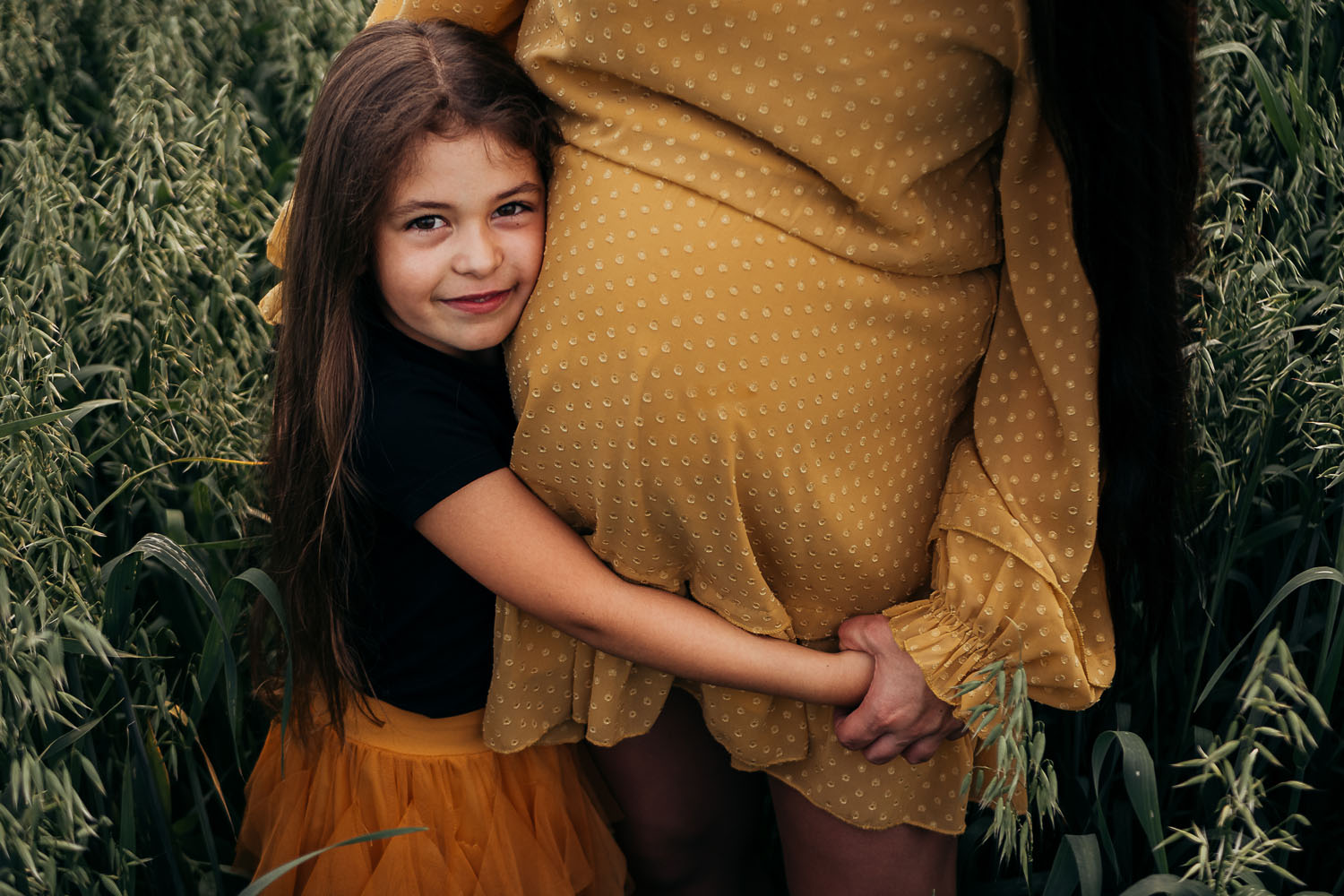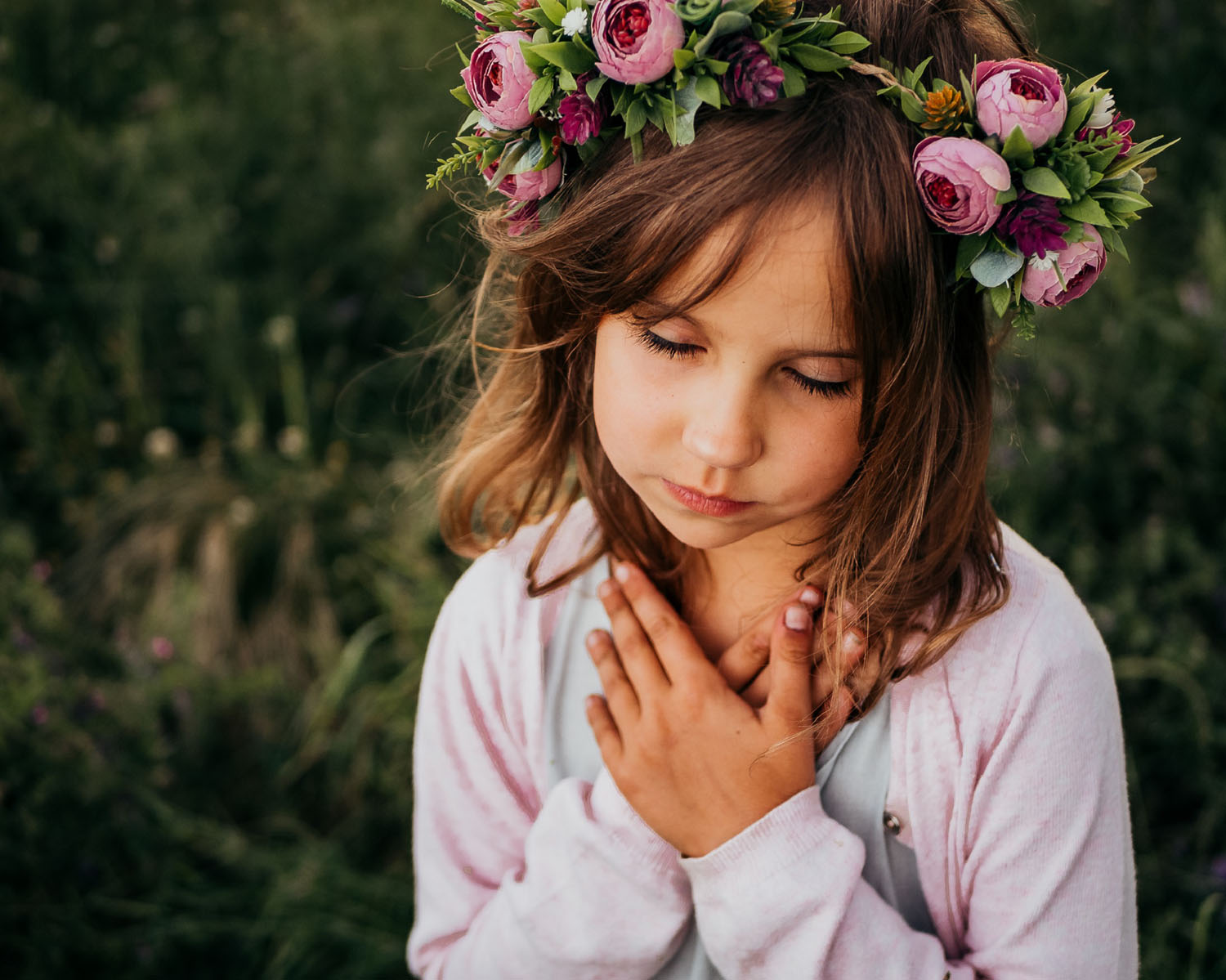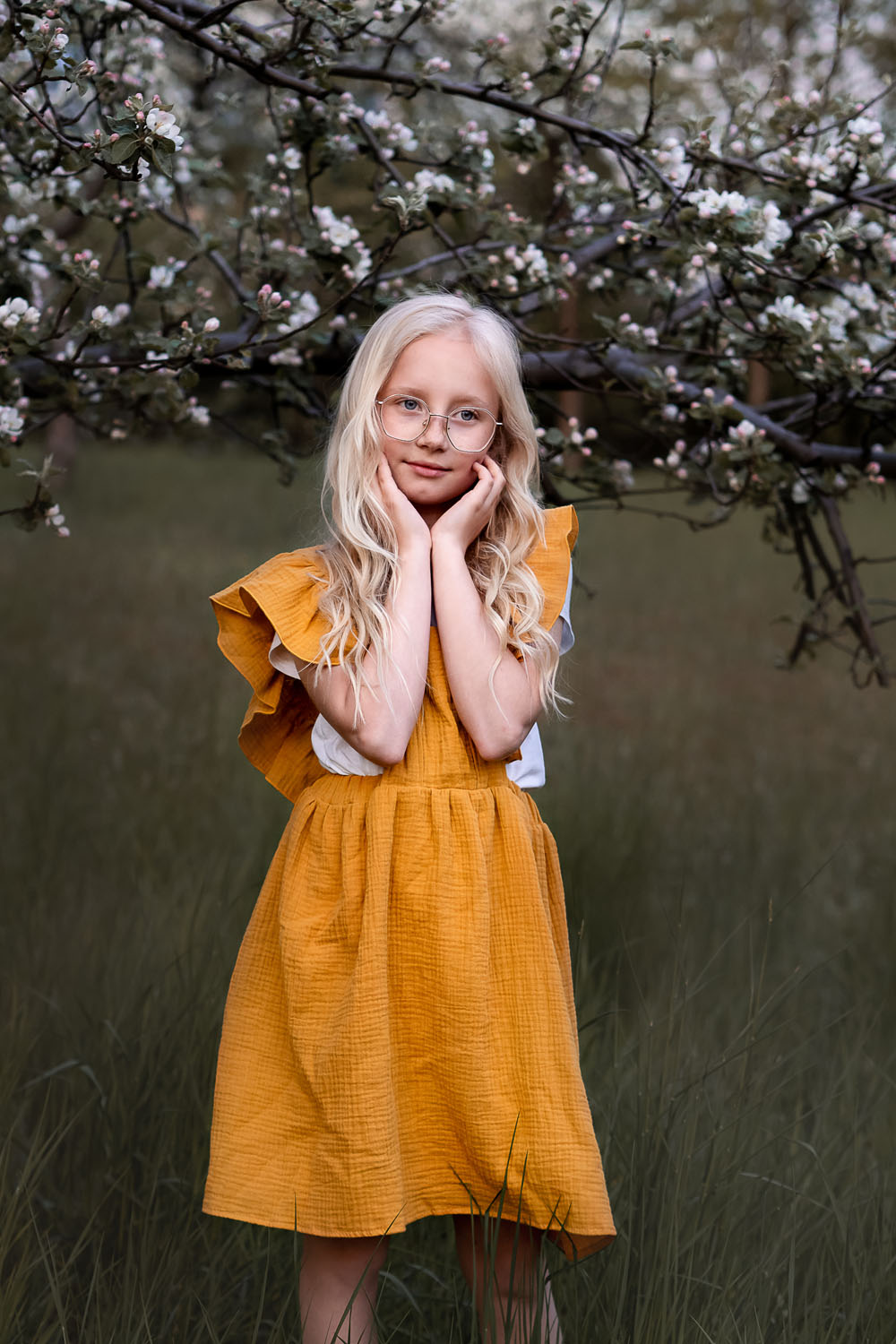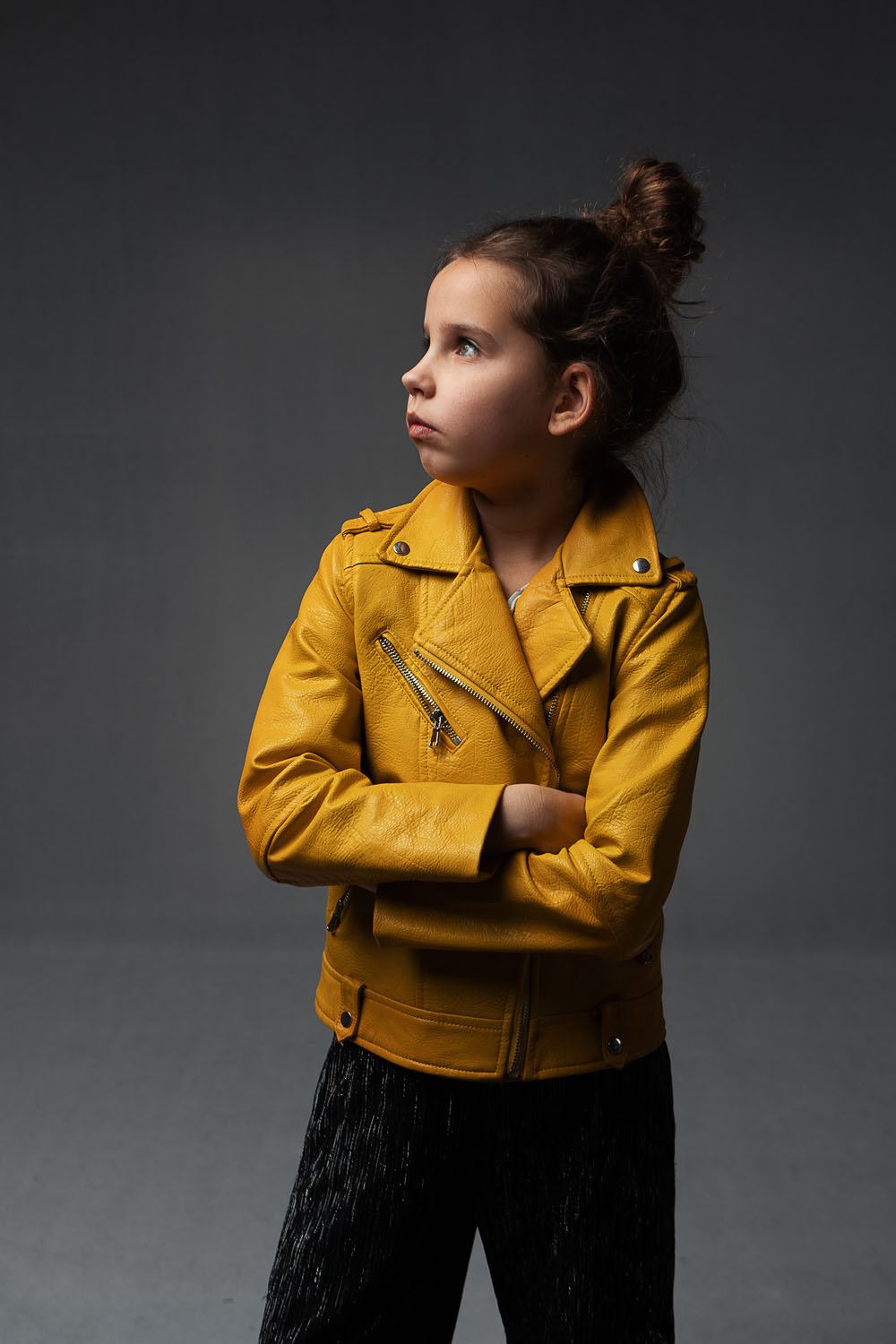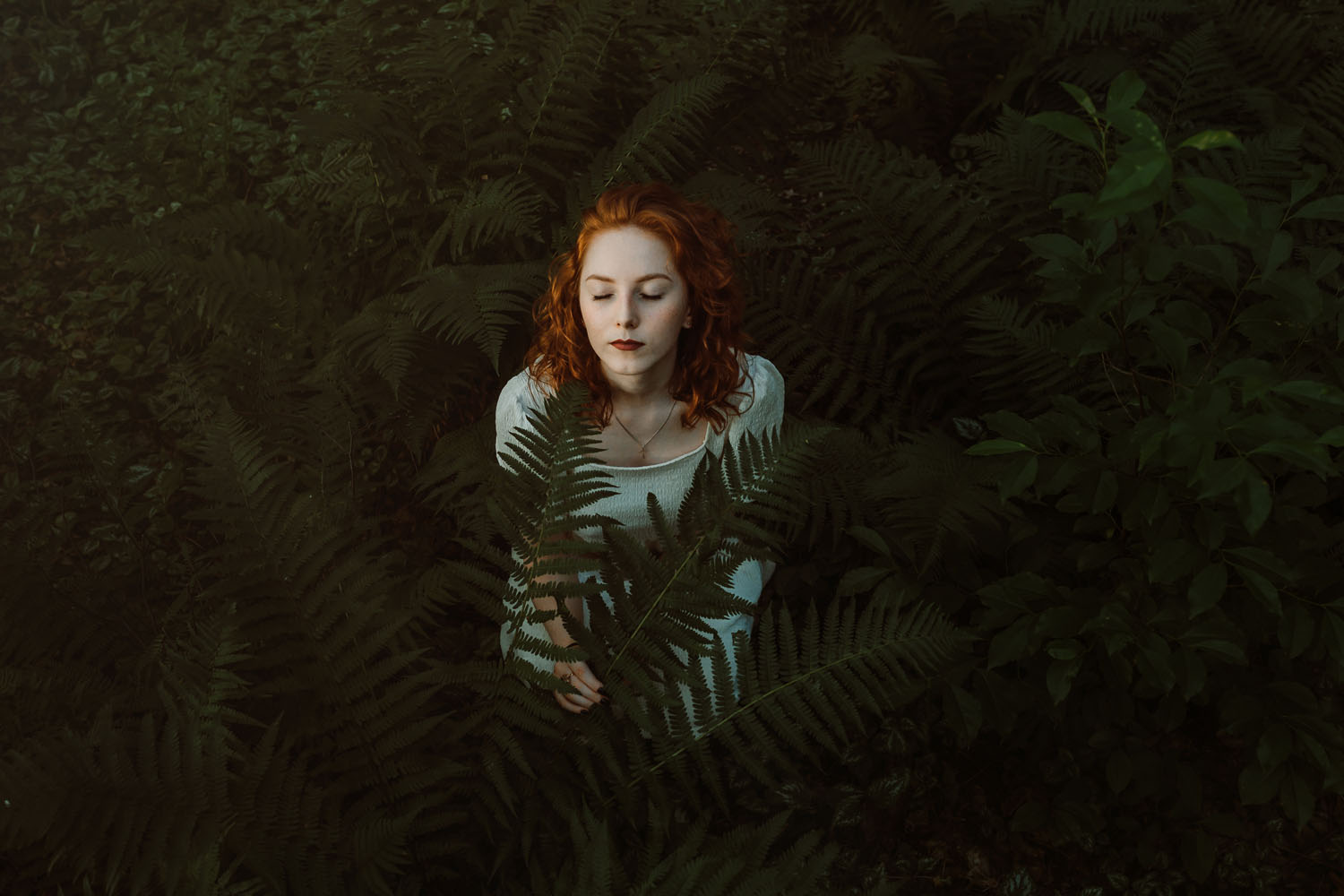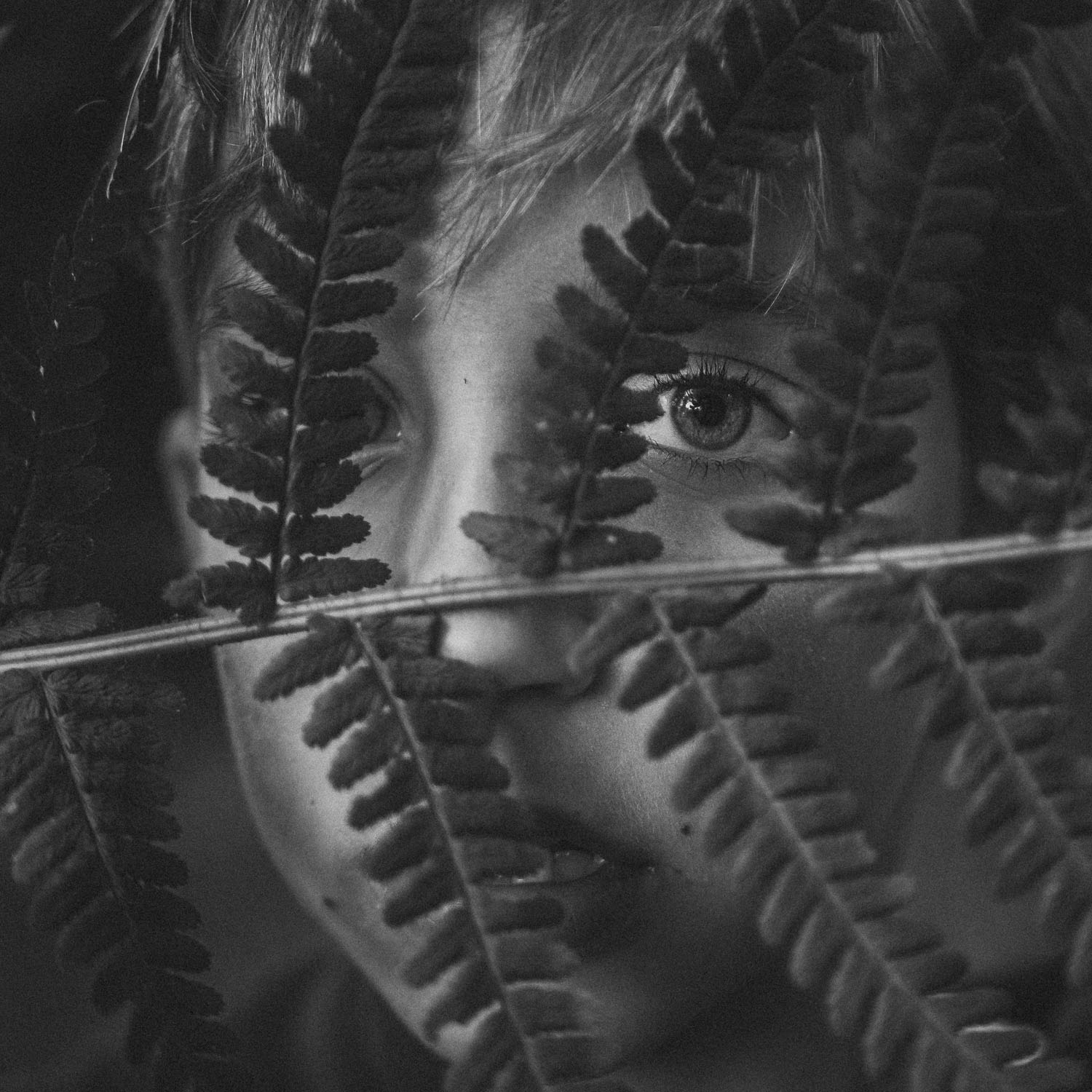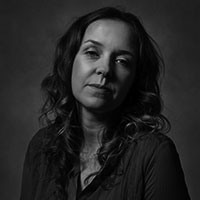 "My name is Barbara, I live near the Czech border in Turza Śląska, and I am the wife of a wonderful husband and a mother of three wonderful children. Kalina and Tymon are twins, they are 9 years old, and Alicja is 6 years old. I've always wanted a big and loud family, and I've managed to make this dream come true. I am an economist by education and an artist by passion :)"