Digital and Film – The best of both worlds
Hi, my name is John Walker. I'm a self-taught amateur photographer from Torquay, a small tourist town in Victoria, Australia. I'm a retired Builder who built Architect designed projects which I think helped my photography as an eye for detail is required for the demanding world of Architects.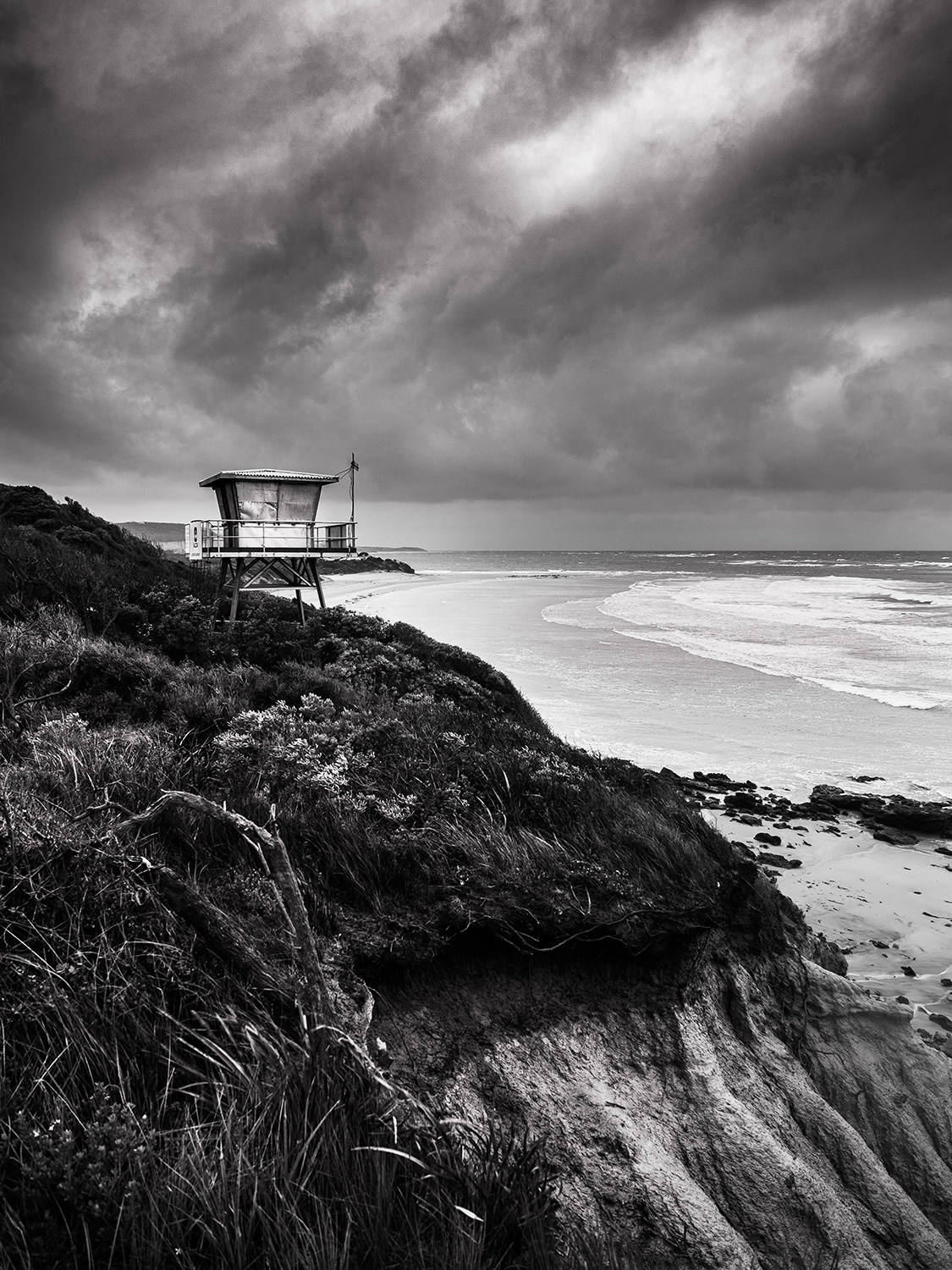 Besides photography, my other hobbies are woodworking. I have always tried to buy the best tools for the job, and then you can't blame the tools. I also have owned a Vespa for 20 years, and my wife and I have toured around our state with like-minded two-wheeler friends, which has been another great opportunity for photos.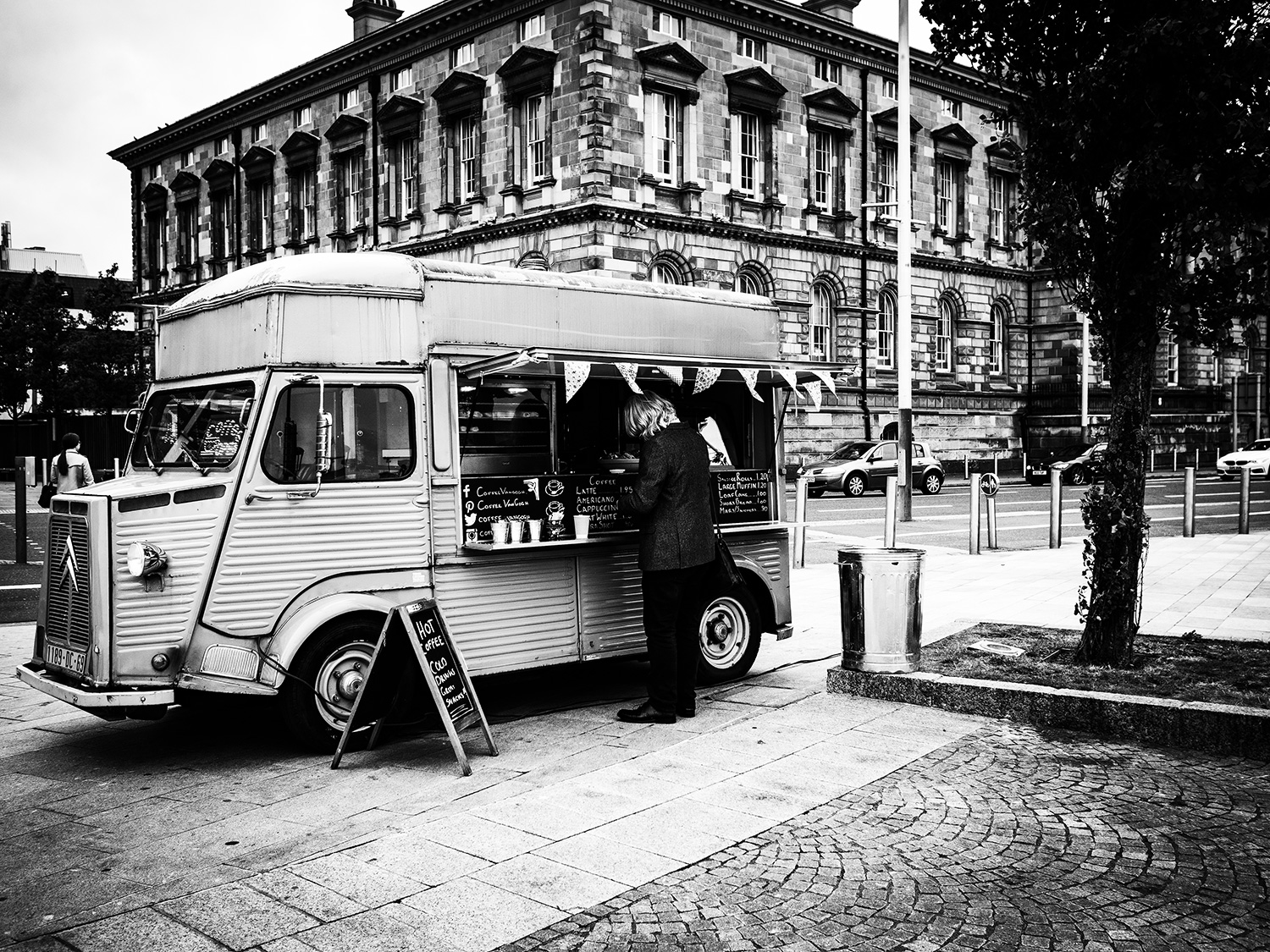 I have no sweet story of getting my first camera as a birthday gift at 6 years of age, it was more like my early 20's, and I bought it myself. At first, it was for holidays, and then the kids and holidays, and so a camera has been a part of my life ever since. Of course, they were film back then. I always seemed to gravitate towards the 'other' brands and never owned a film Nikon or Canon, they were Pentax, Ricoh, and Olympus film cameras.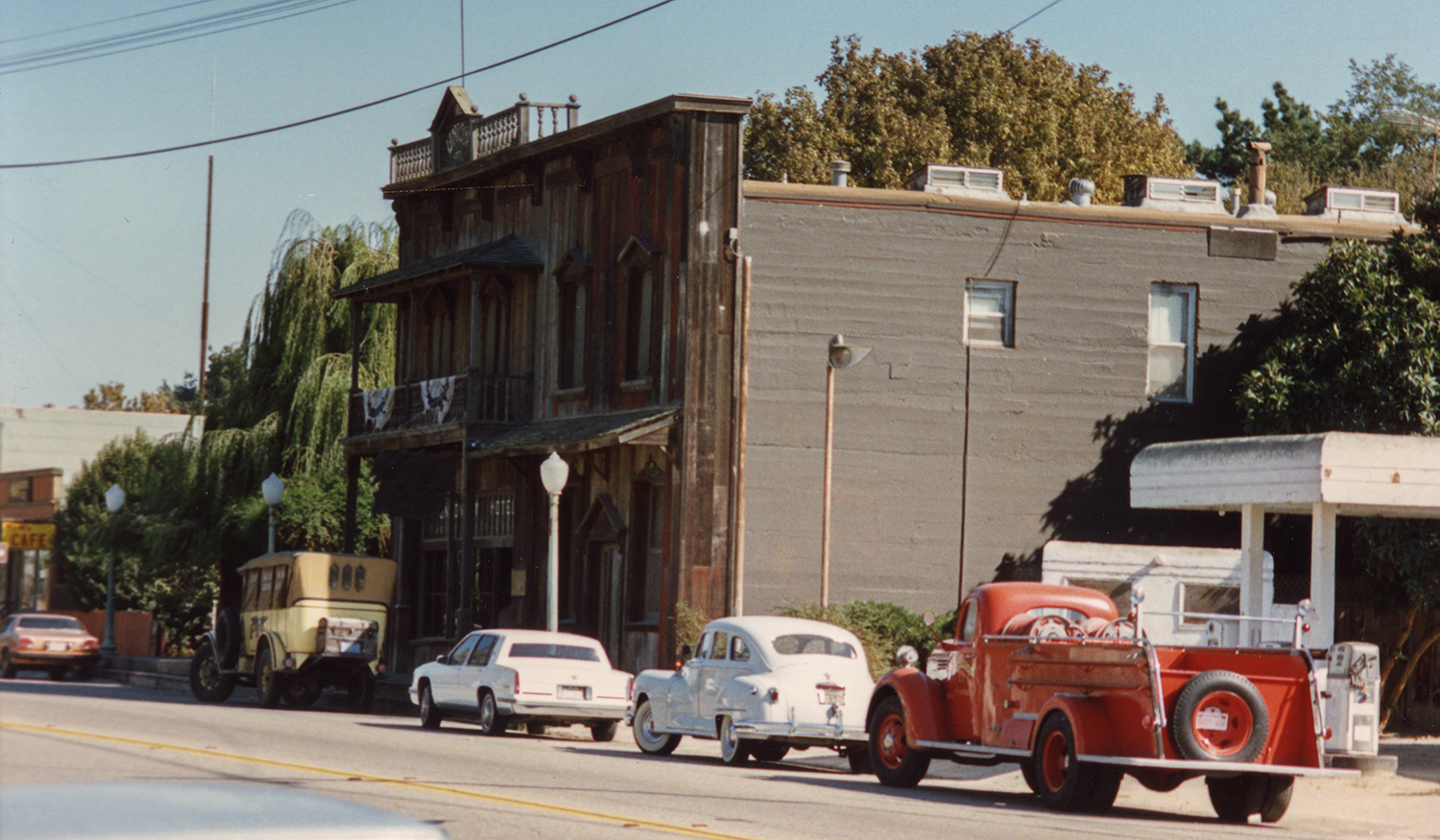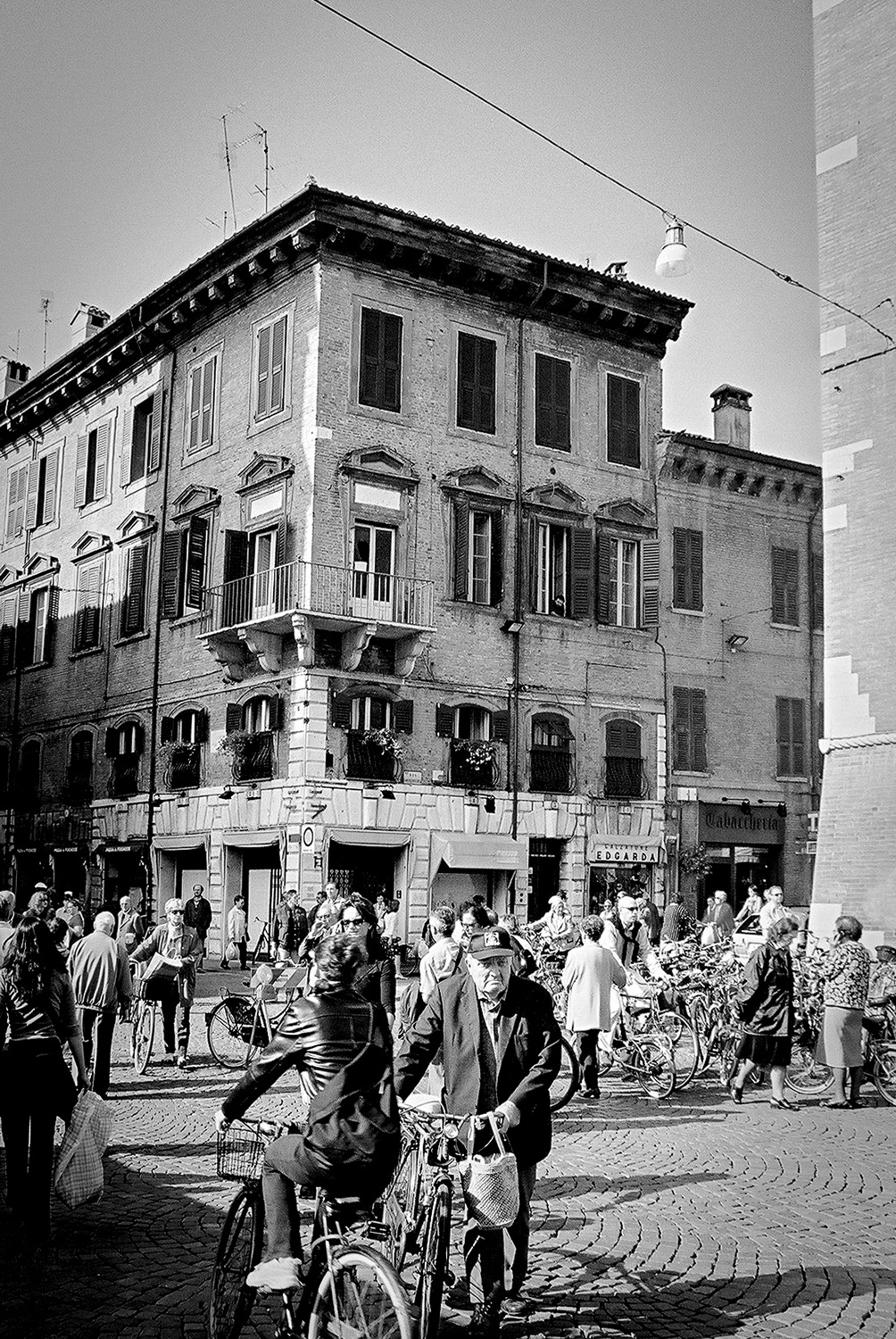 Although competent at photography, my real passion started in the digital era. My first digital was a Canon (yes, my first Canon), a massive 2.0 MP about 2002-4, then I got serious and started falling for the Pentax range of cameras (first being the 6MP DL) and various lenses. The K3 Pentax was the last one, and although I loved my Pentax, they were getting quite heavy with the premium lenses. A visit to a Photography show in 2015 started my Olympus journey. I sold all my beloved Pentax gear and bought the wonderful OM-D E-M1 and the 12-40mm F2.8 PRO, which I still have. I also have the E-M1 Mark2 and the mighty PEN-F; these two cameras get a lot of action. The PEN-F with the 17mm F1.8 and the 25mm F1.8 is still a superb camera that I use more and more. The E-M1 Mark2 I usually use with my Lee filter system for long exposures, panoramics and long images with the M.Zuiko 40-150mm F2.8 PRO.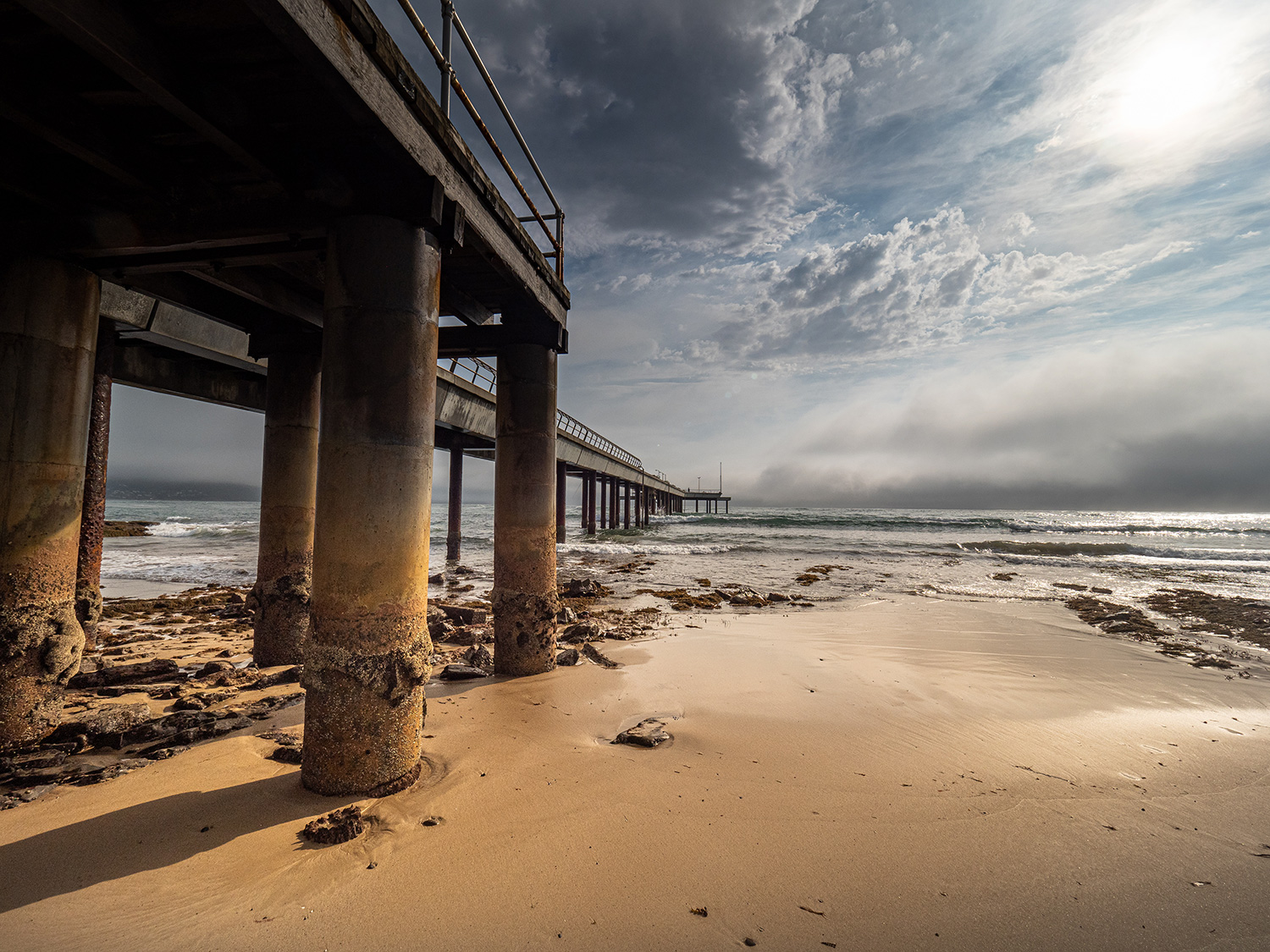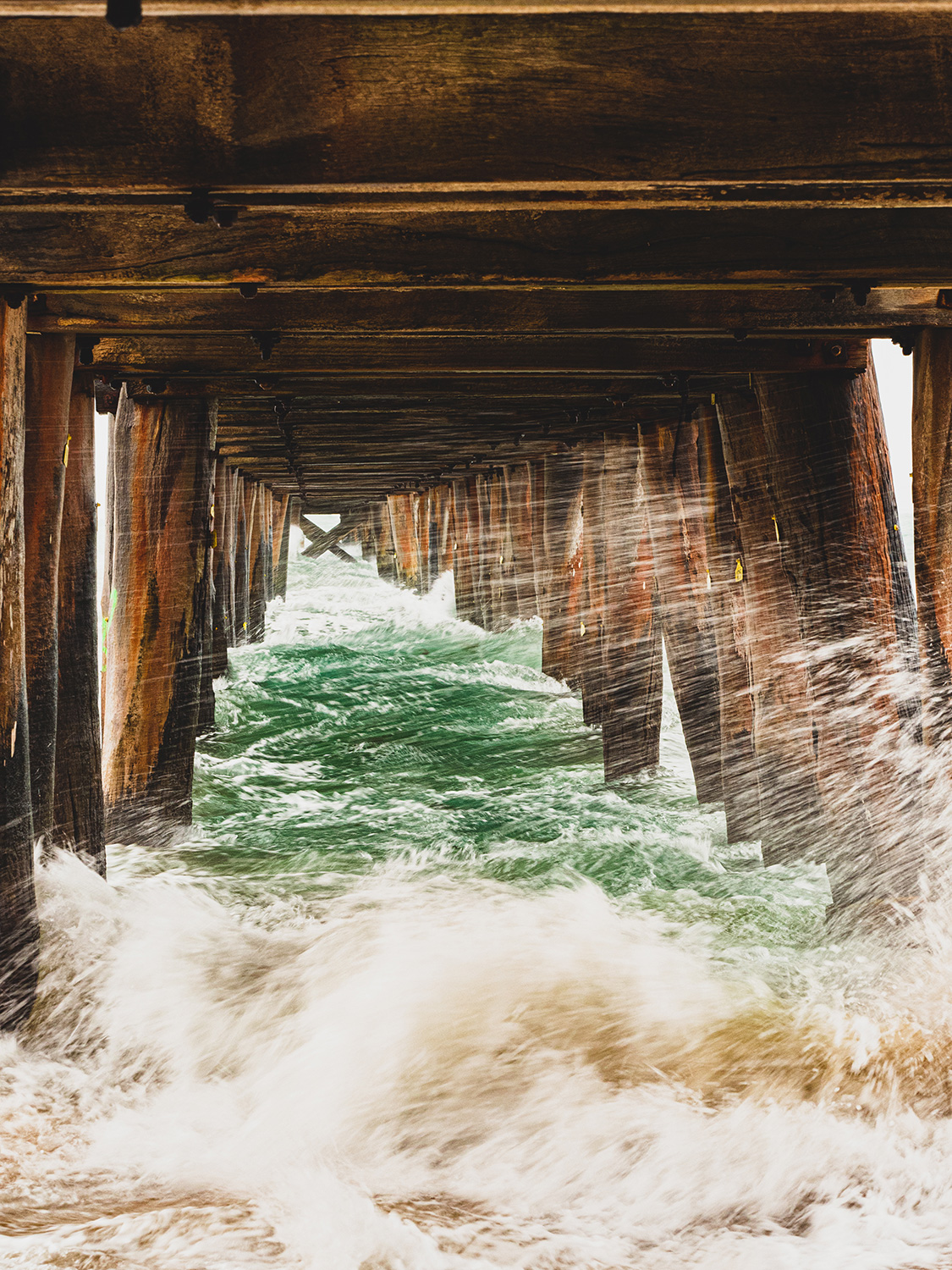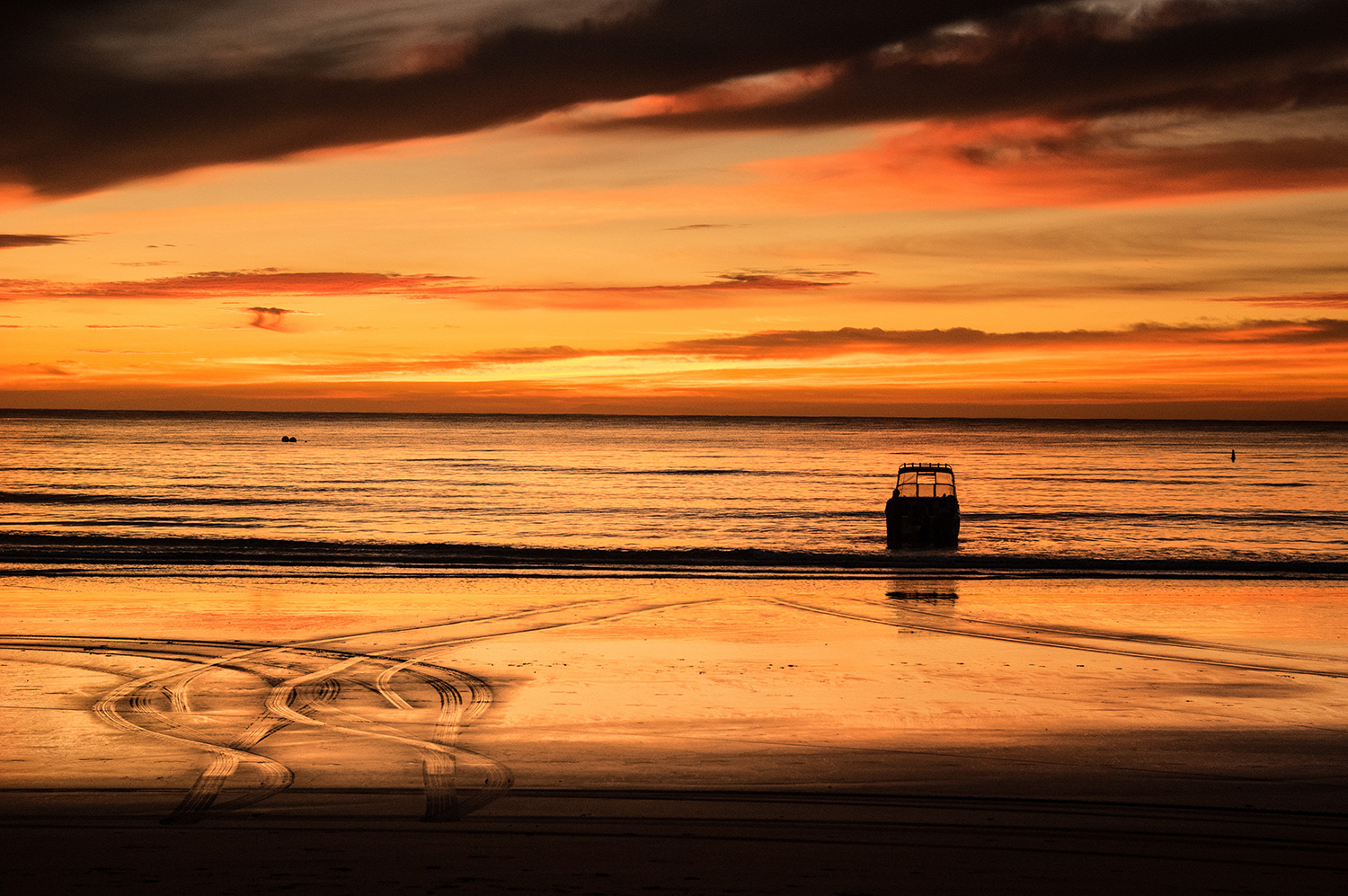 I found this system elevated my photography. I had more keepers, and they are a joy to use being lightweight, which is good for my body.
I always have a camera with me, whether it's the Olympus or the wonderful Ricoh GR3, my second GR I have owned. It is an awesome camera, fits in the pocket and is as sharp as a tack, beautiful colours and a great black and white mode. Speaking of B&W mode, the PEN-F also has a wonderful mode for black and white which I often use and most times doesn't require any editing. I always shoot in aperture priority and edit the raw images in Lightroom and occasionally Photoshop.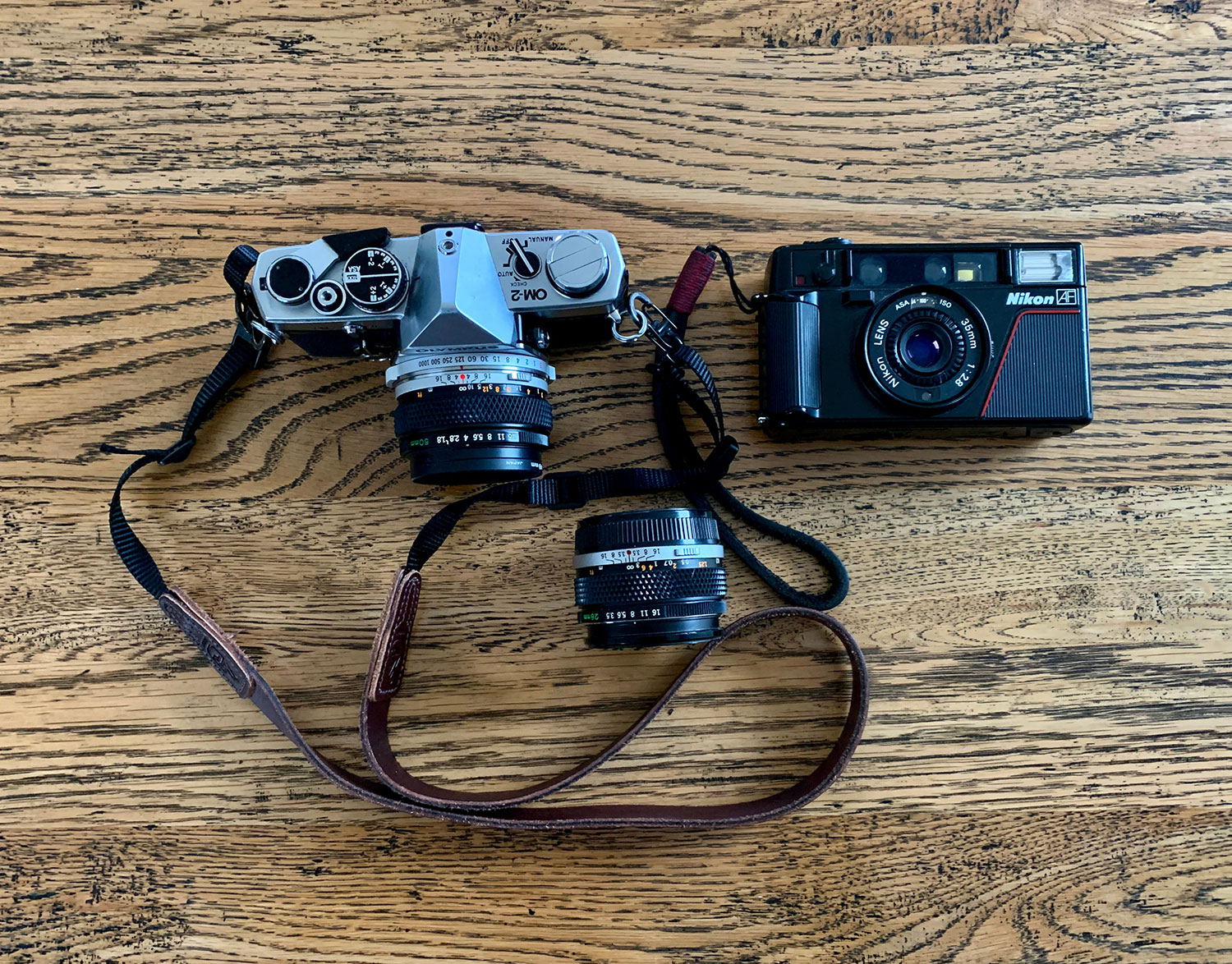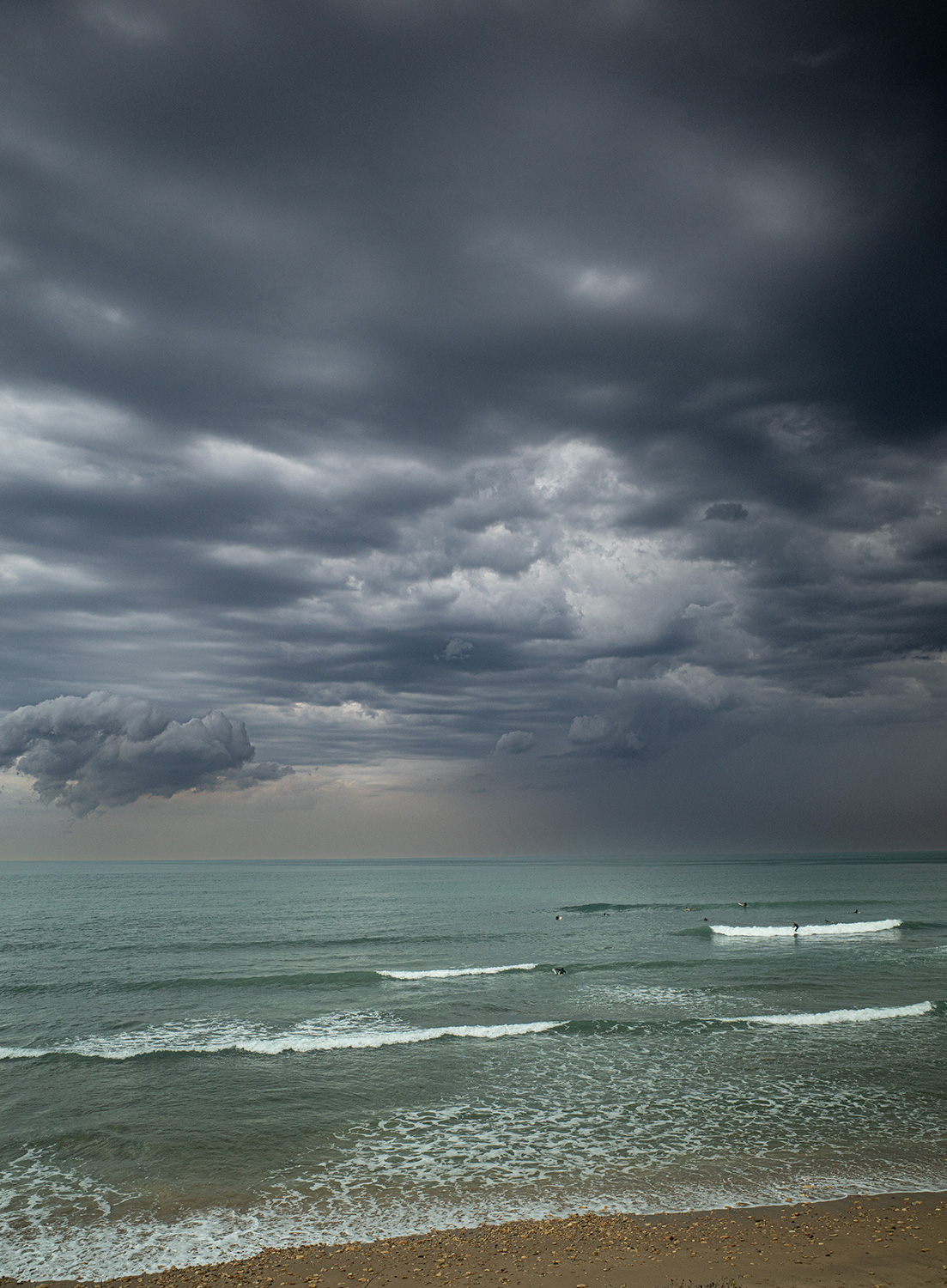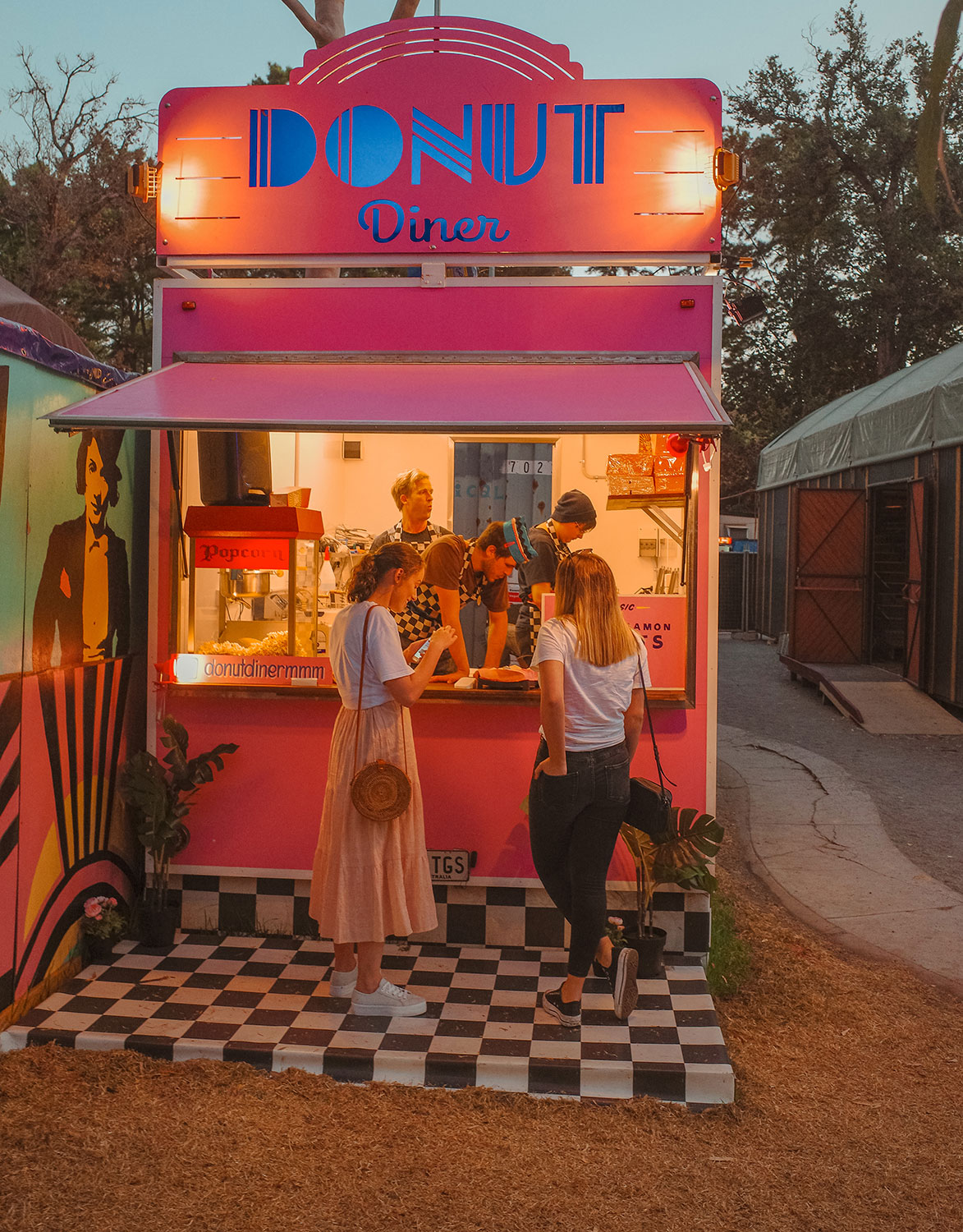 Film photography is something I have got back into. My late Mum had a Nikon L35 AF which I inherited. Who would have thought it would become a little classic decades after she first bought it. So that started the interest. My old film Pentax got a run, and then I received a gift of a Zenit E, and after that, I purchased an Olympus OM-2 in excellent condition, which has become my main film camera. It's matched with the Zuiko 50mm F1.8 and the 28mm F3.5 and produces excellent images. Film isn't cheap, so it makes you slow down and think about the shot, and there is something satisfying about the action of film, from the noise of the shutter to the winding the film advance which allows a certain connection with the process of making an image. It's exciting waiting for the processed roll of film to appear that could be weeks away before you get to see the images.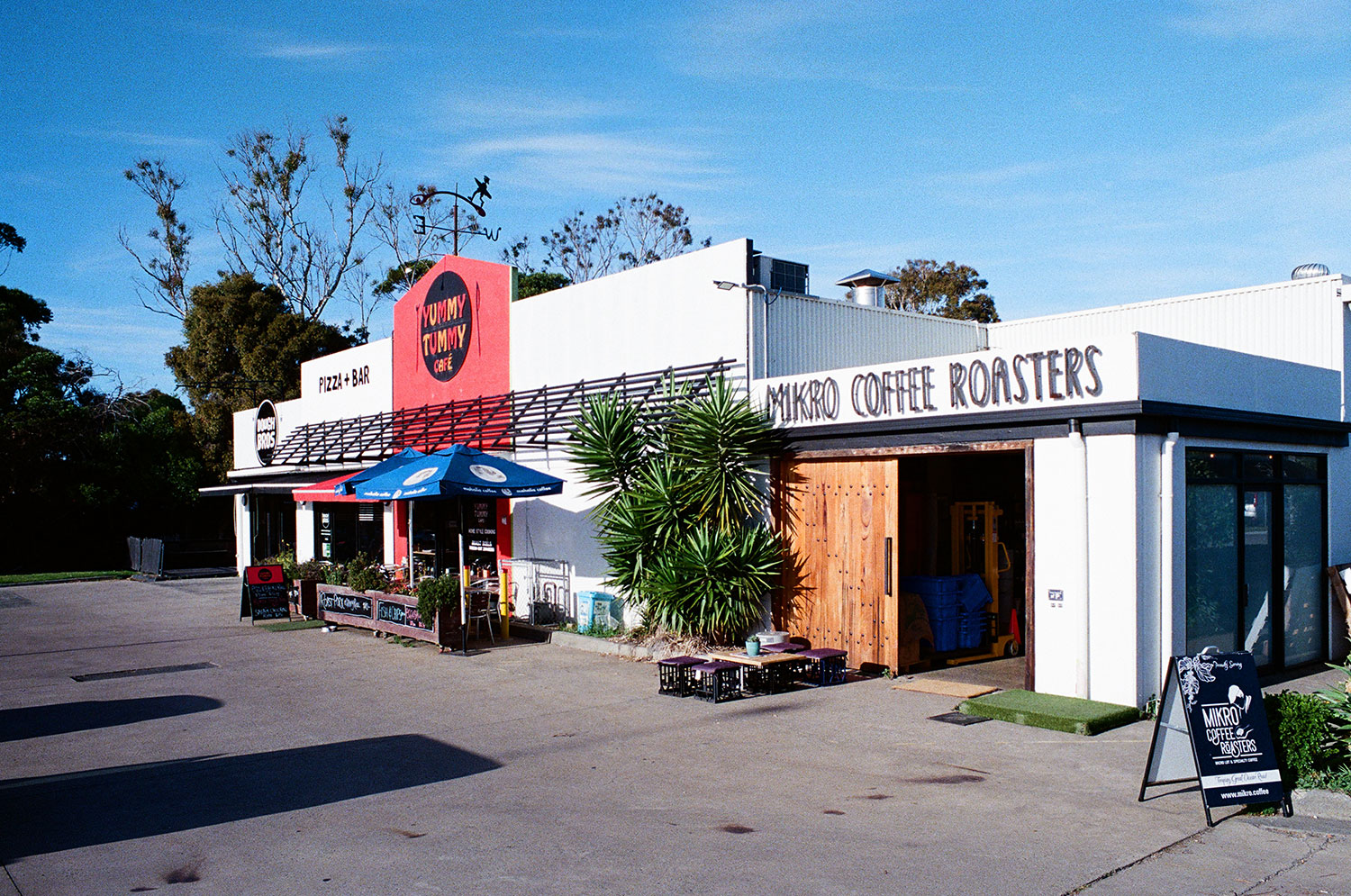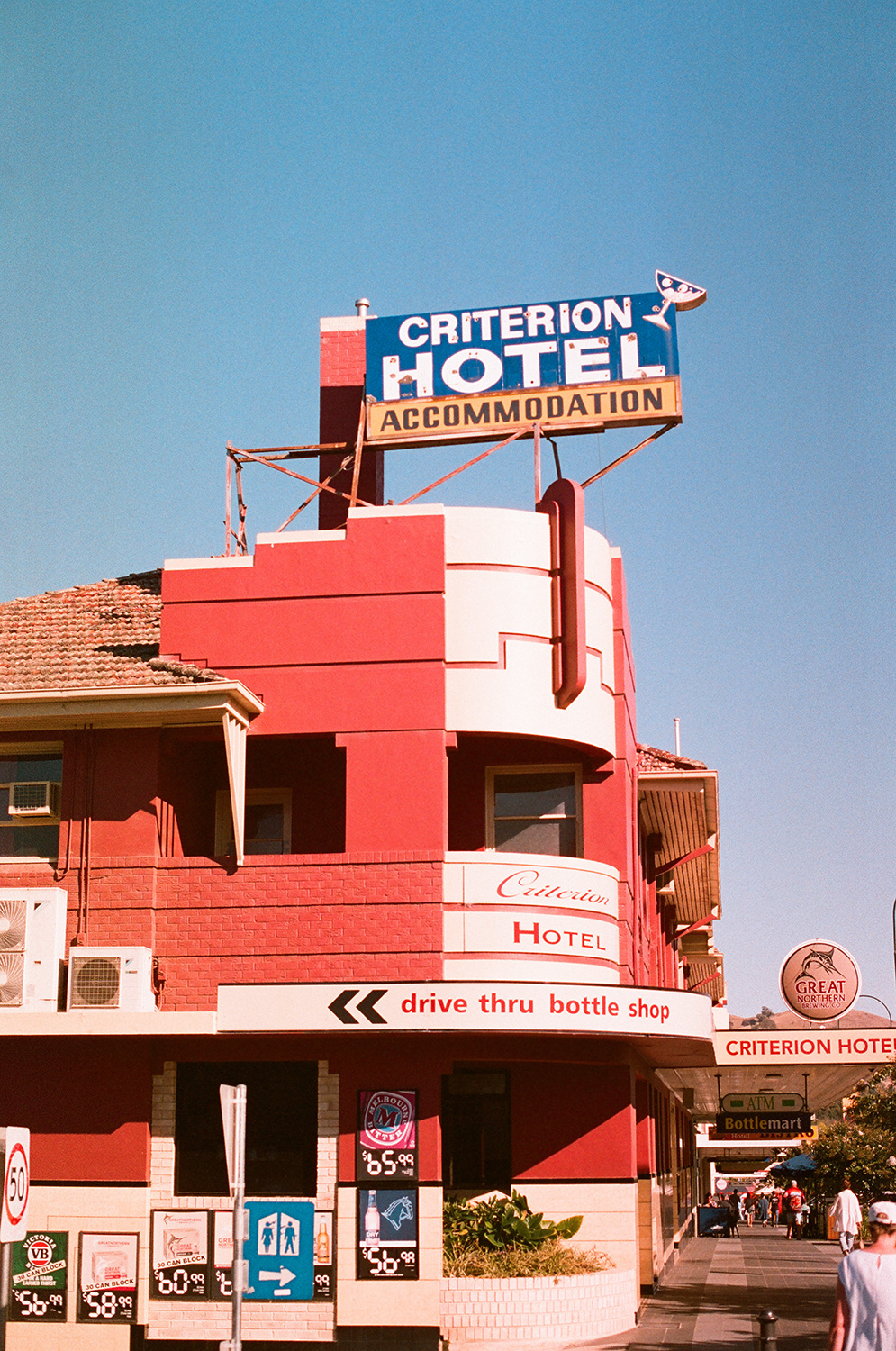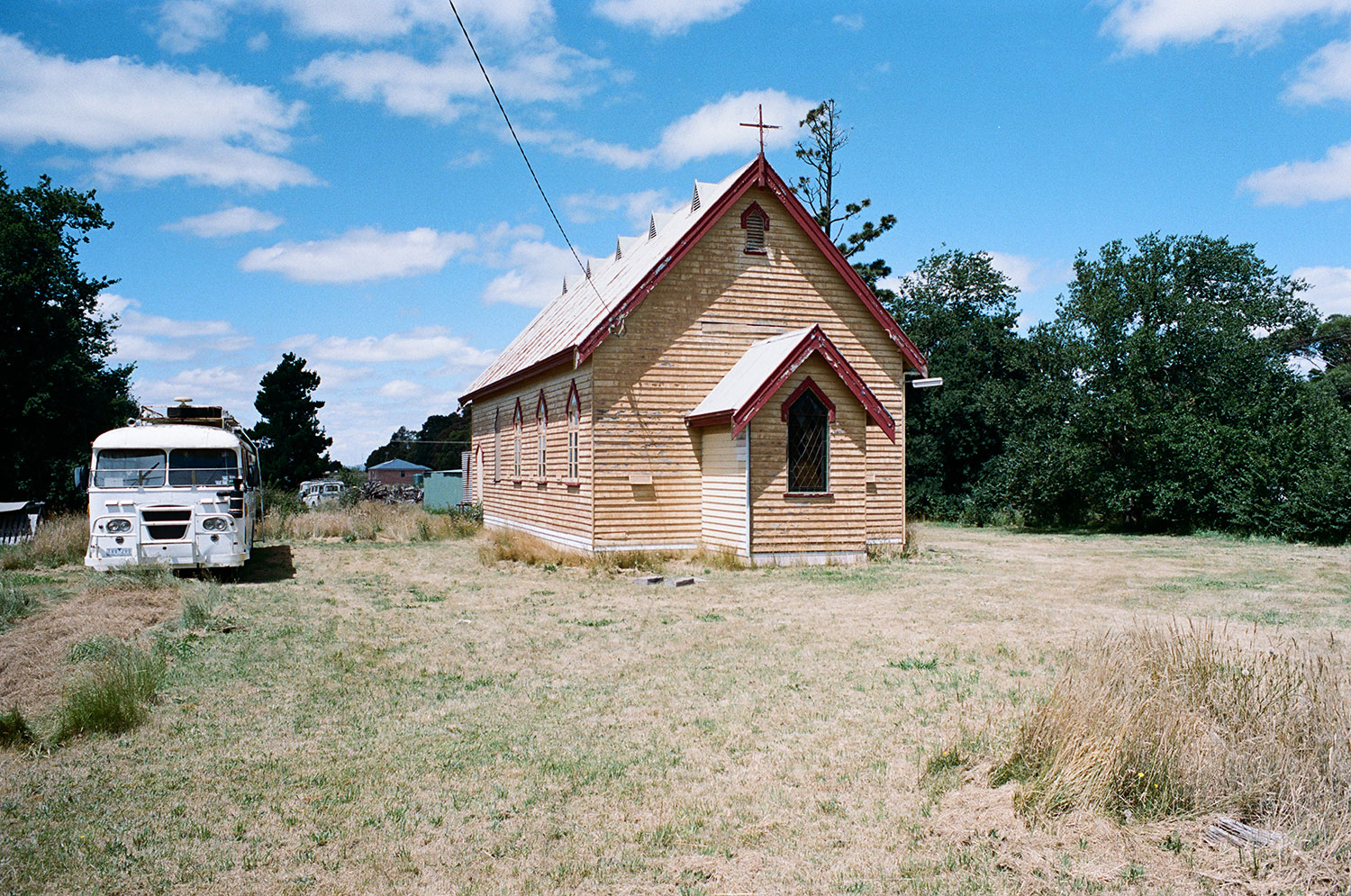 Film is a bit of an indulgence given the cost of buying film and processing, so digital will always remain the first option, particularly with holidays etc it allows me to do long exposures with my Lee filters also panoramas and bursts if needed. I am constantly amazed at Olympus cameras' Image Stabilising System to be able to get sharp images in dark conditions or even long exposures without a tripod is a game-changer for me.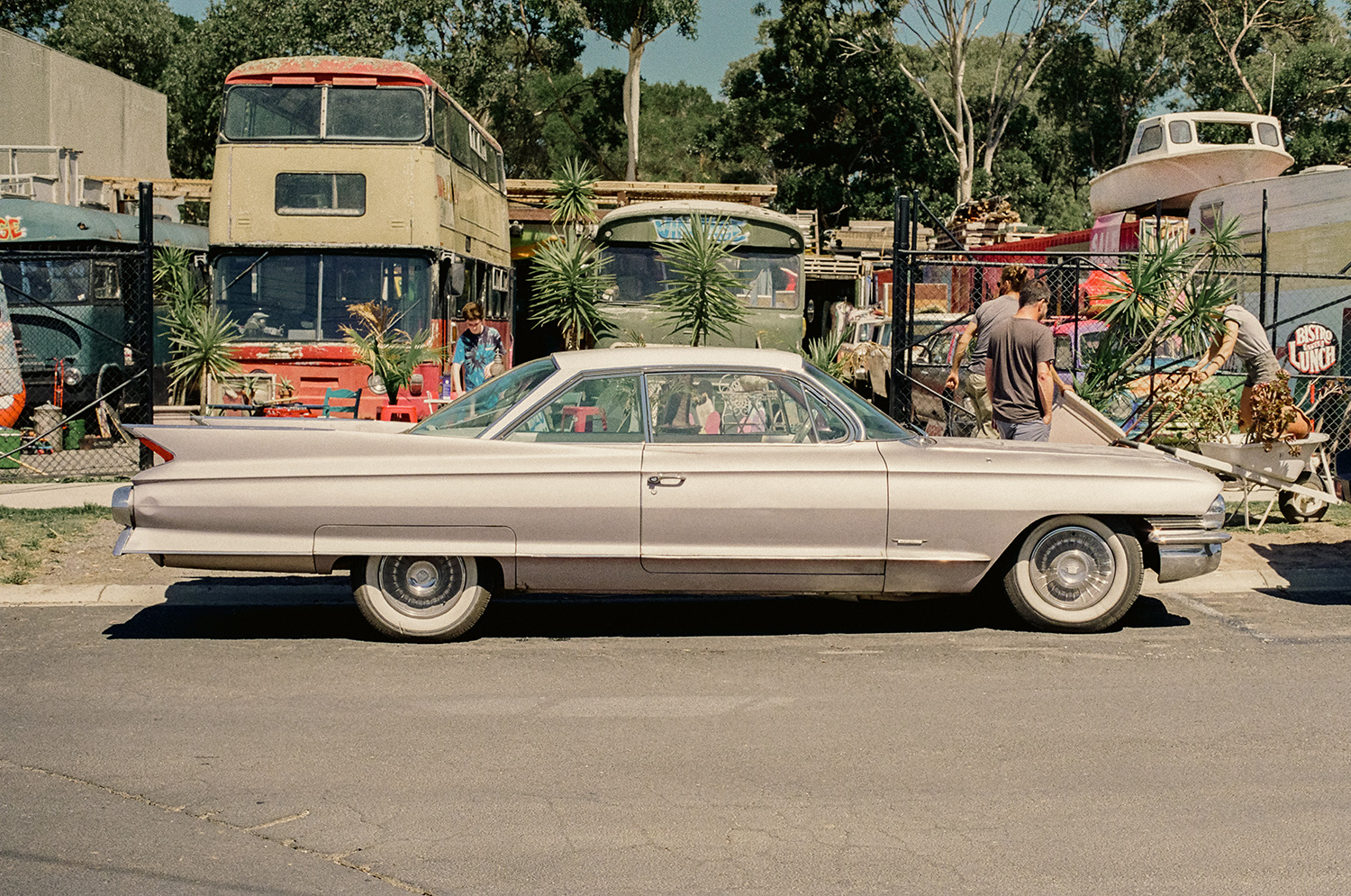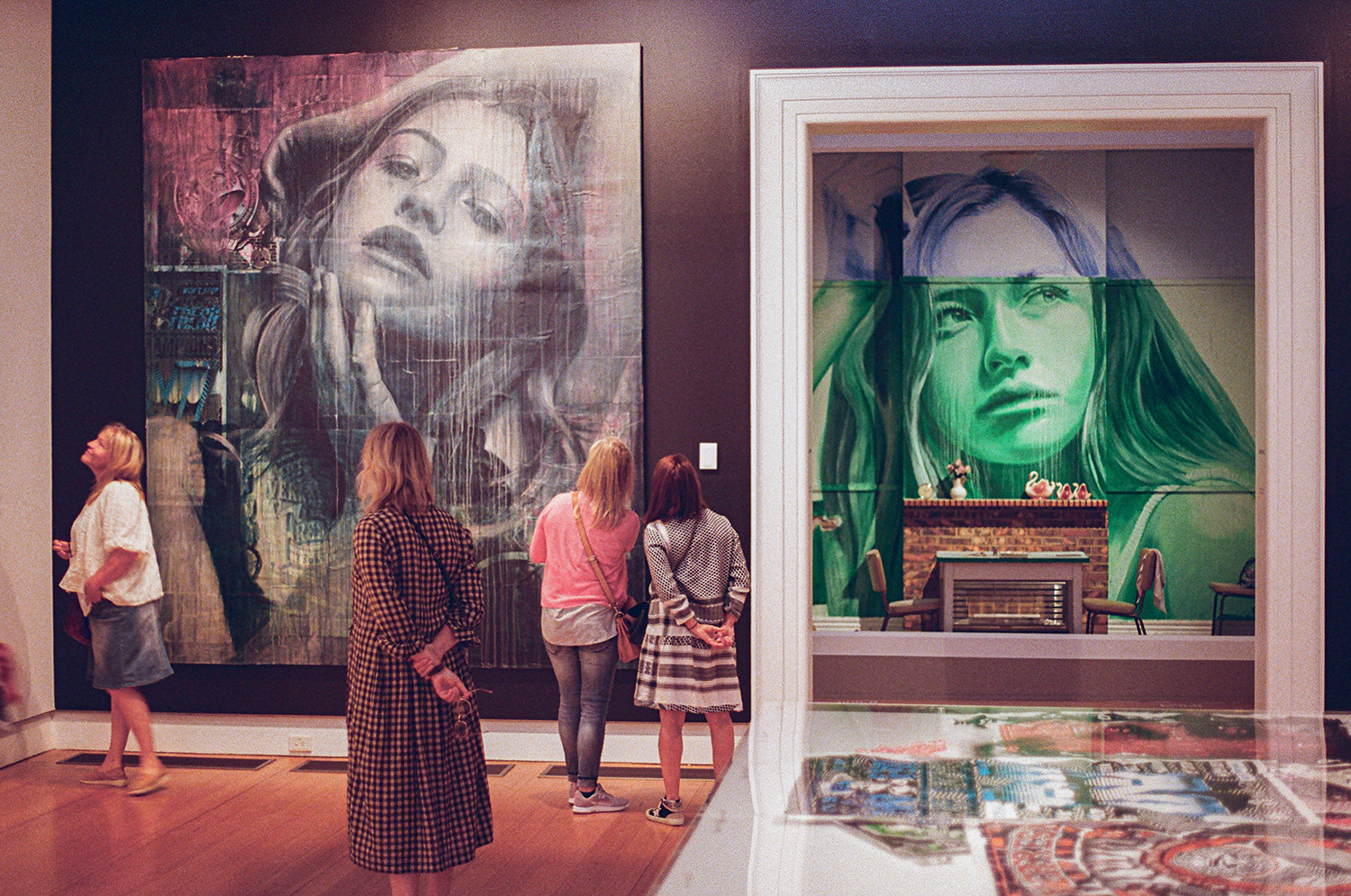 Digital or film, I don't think I have a style. I'm more of a random or opportunistic shooter. I sometimes go out with an image in mind, and often it doesn't happen, but I find the action of pressing the shutter button is very therapeutic and really everything is a possible image after all. I really like street photography, although living in a small town well away from cities doesn't lend itself to that aspect as much. Landscapes are an obvious choice living in this beautiful natural coastal area. Old towns and their buildings, architecture given my building background, are also popular and I can't go past an old car!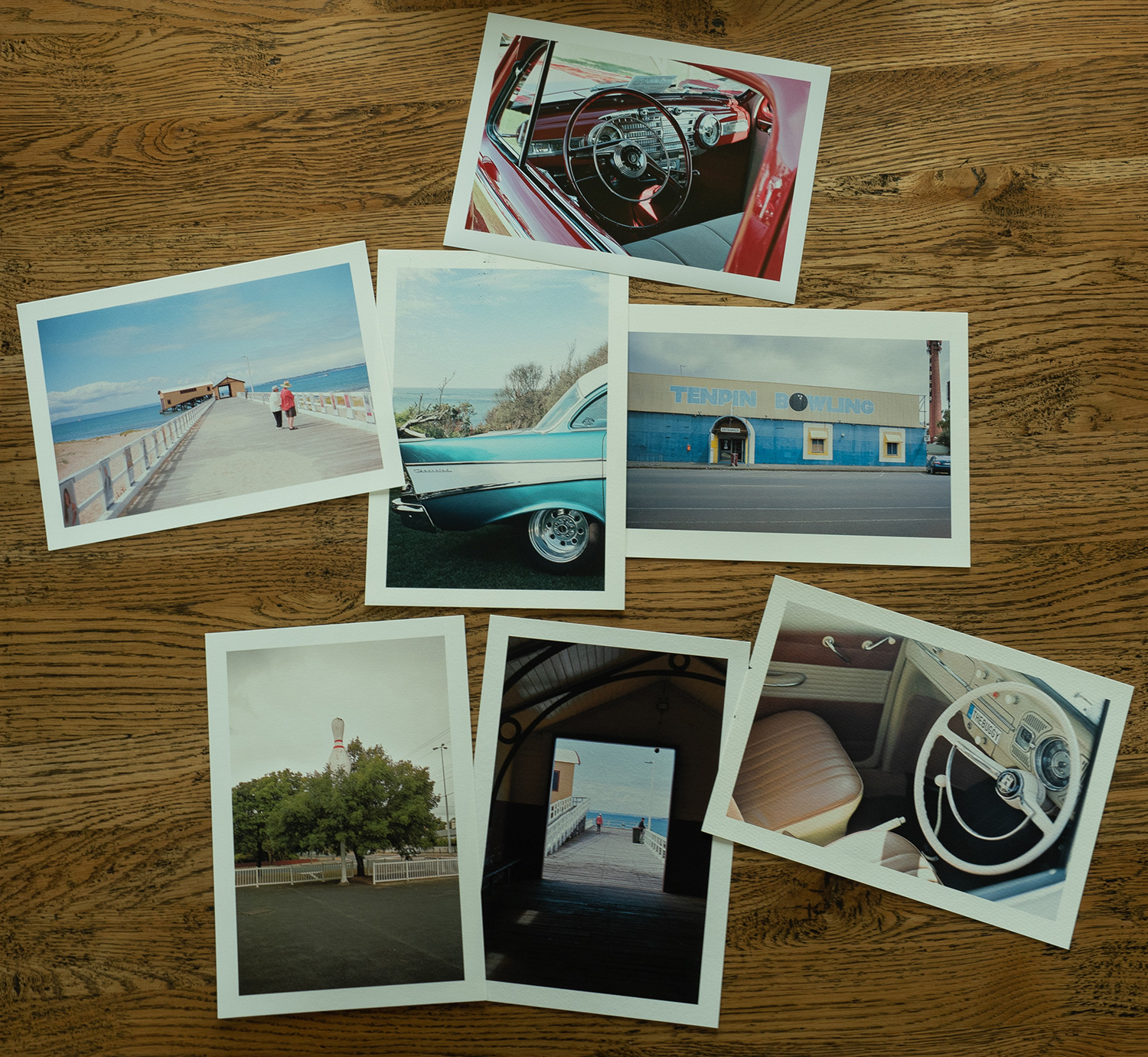 I believe that in my case there can be too much emphasis on the technical aspects of photography and also the 'rules'. I've read so much from well-meaning photographers promising to improve my photography by just applying these techniques or these rules. Really by the time I have thought about all that, I would have missed the shot!
The great Elliott Erwitt summed it up best by saying 'photography is pretty simple, you just react to what you see'.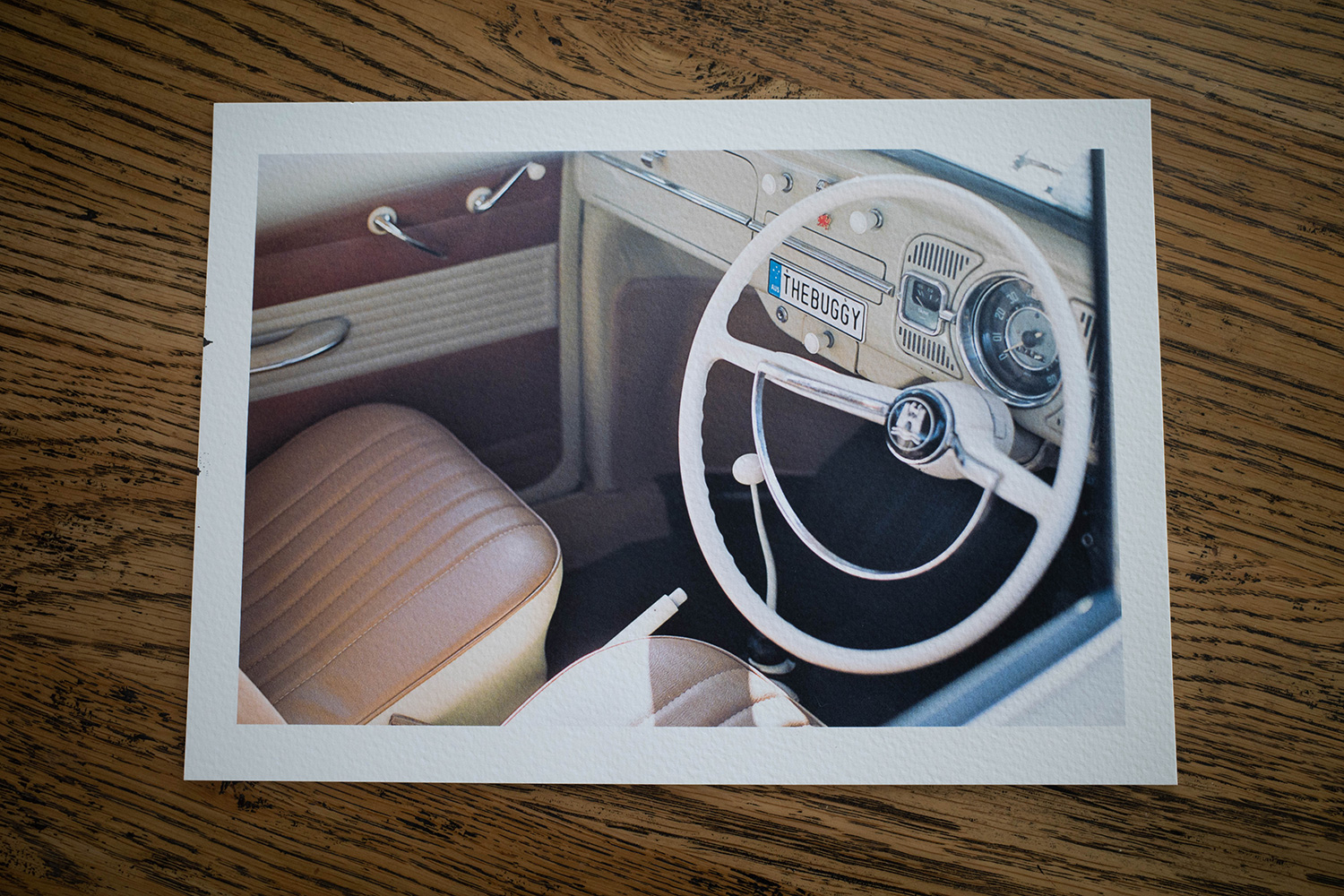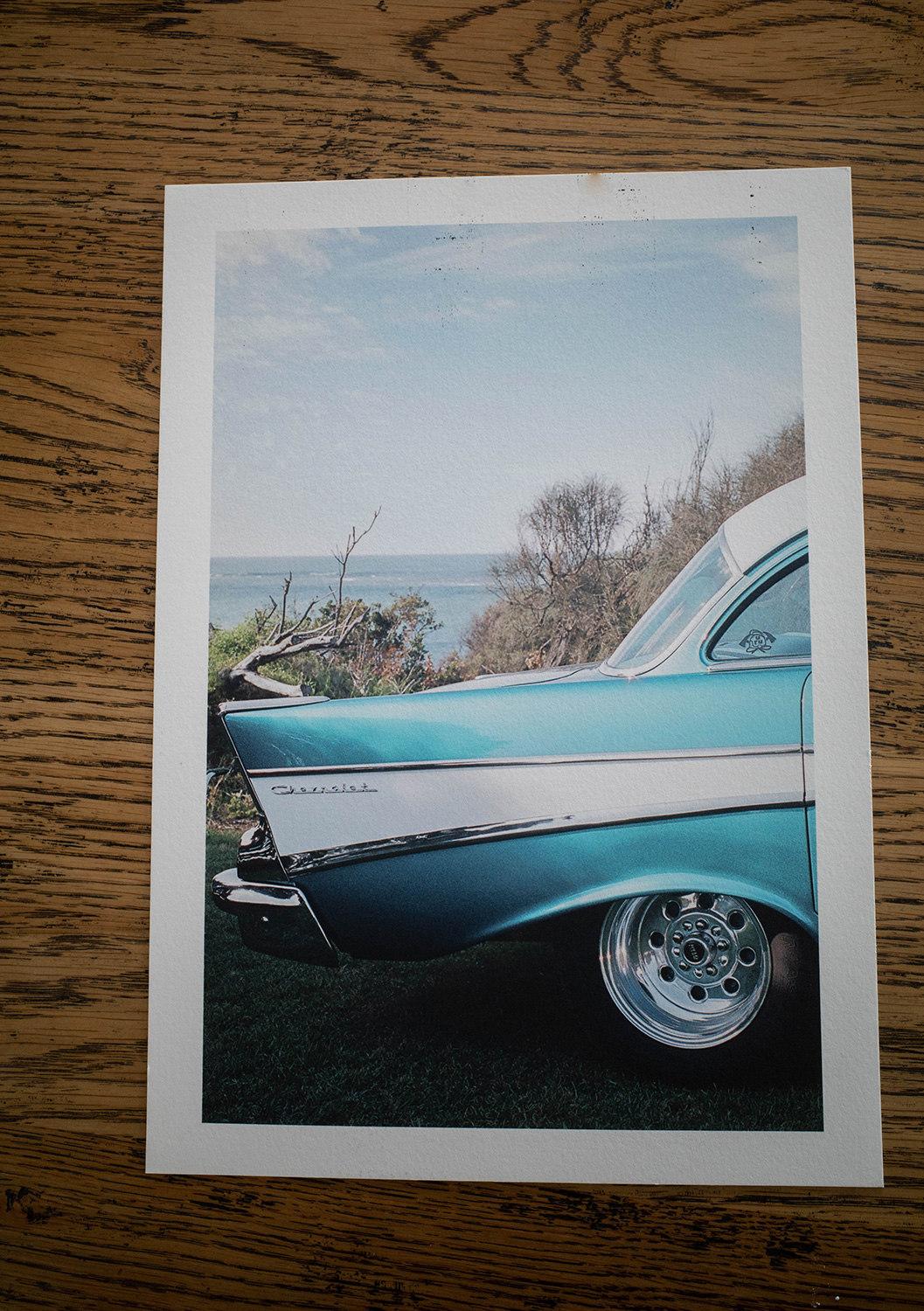 I think it's important to like your photos. It doesn't mean they are award winners or that other people have to like them, but every photo I take has a memory of where I was at that moment and the pleasure of taking that image, and that's more important than social media likes. It doesn't mean being satisfied and never improving, but if photography is not joyful, then you're missing the point.
I love printing my images. They remind us of our holidays or just memories from a particular day. We thought nothing of it in the film days. Every image was printed out, good or bad. Now with digital, it is easy to choose. The tactile feel of holding a print in the hand is part of the joy of printing which can't be replicated by a computer screen.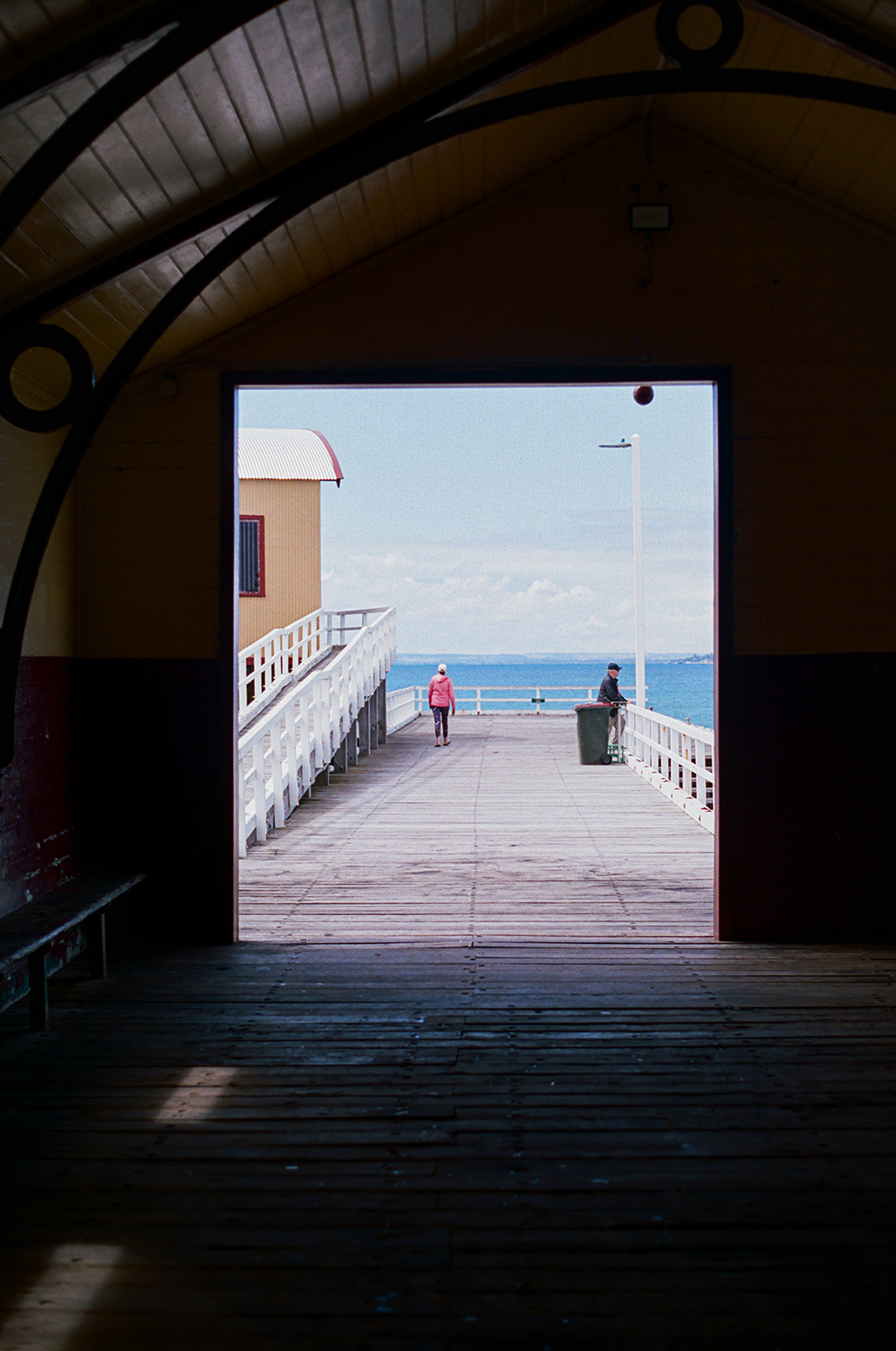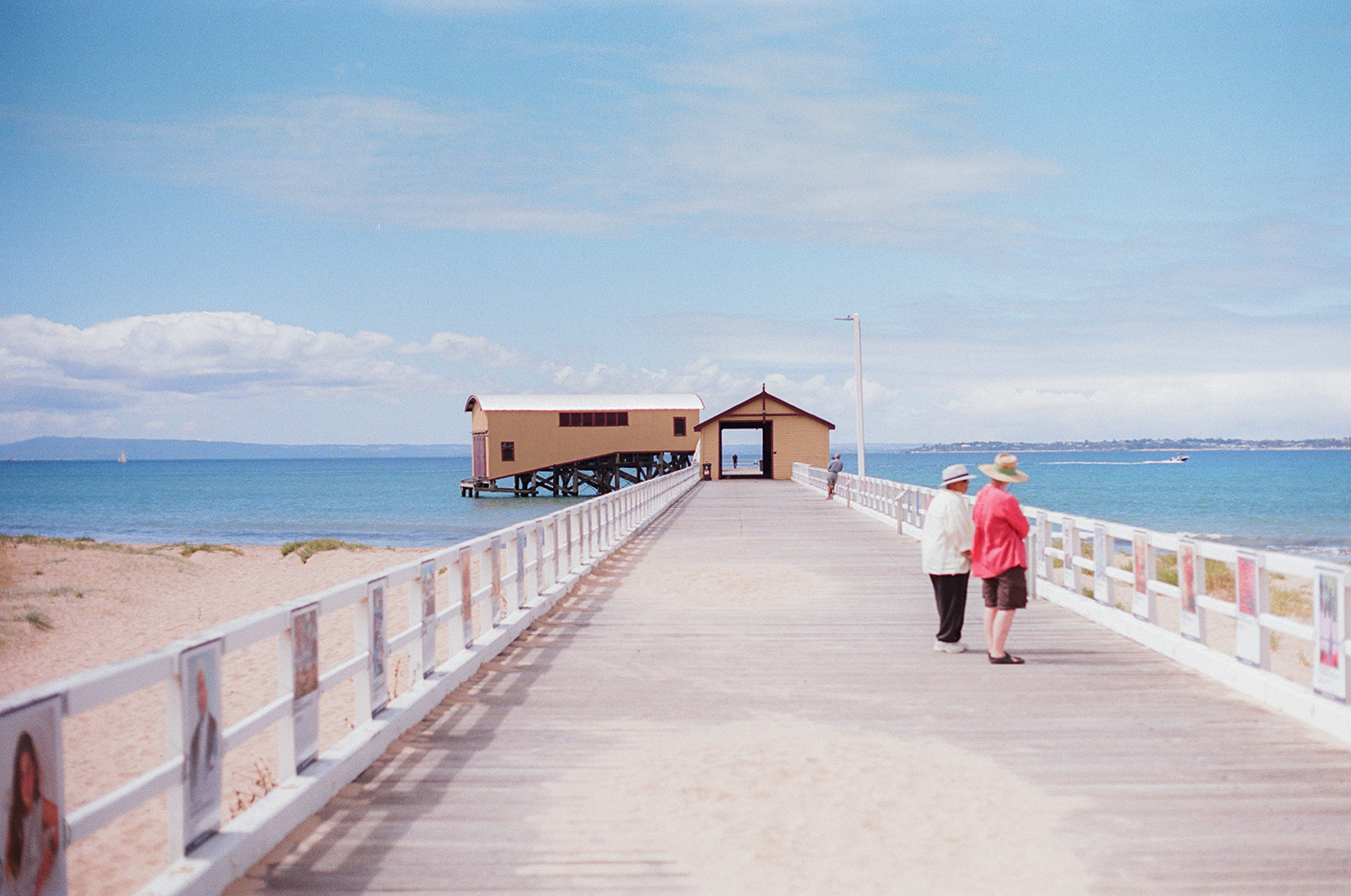 (Meter as fotos das prints, umas mais acima, outras mais acima deste parágrafo, outras mais abaixo em páginas seguintes, mas procurar usar quase todas a menos que sejam demasiadas)
My printer is the Epson P800, and it can print to A2. I generally use Ilford Galerie Fine Art Smooth Pearl, and I love using Canson Infinity Rag papers. The texture and quality of the images shot on film look amazing, and it's fun experimenting with different papers.
In conclusion, I must say that Olympus gear has brought a considerable joy to my photography, not only the image quality and features of the cameras but also the look and feel in the hand.
Thank you so much to Olympus Passion for first creating a wonderful magazine and allowing me to be a part of it.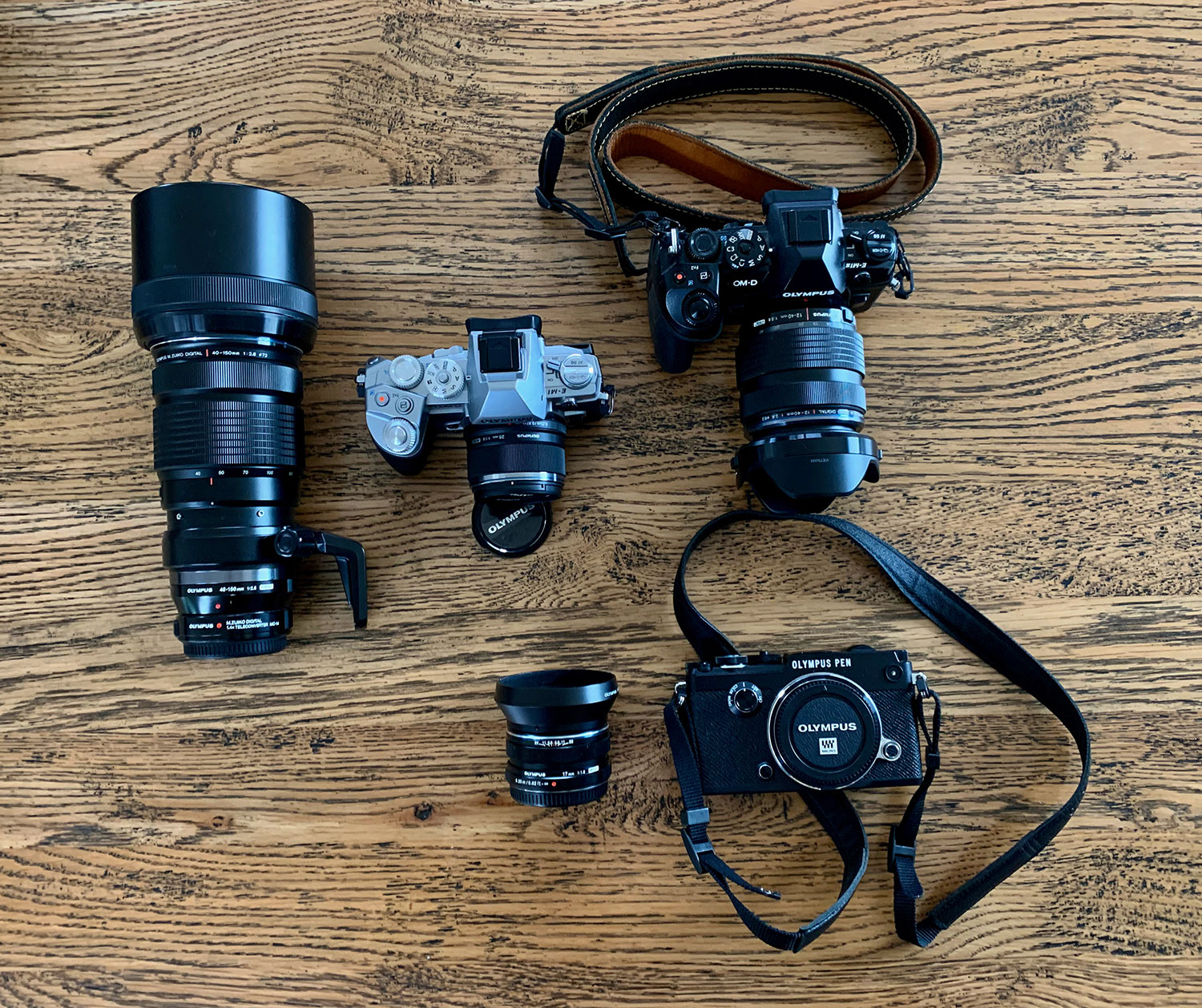 My Gear:
Olympus OM-D E-M1
Olympus OM-D E-M1 Mark2
Olympus PEN-F
Ricoh GR3
Lenses:
M.Zuiko 12-40mm F2.8 PRO
M.Zuiko 40-150mm F2.8 PRO + TC 1.4
M.Zuiko 17mm F1.8
M.Zuiko 25mm F1.8
Film:
Olympus OM-2
Nikon L35 AF
Olympus 50mm F1.8
Olympus 28mm F3.5
Lee filter system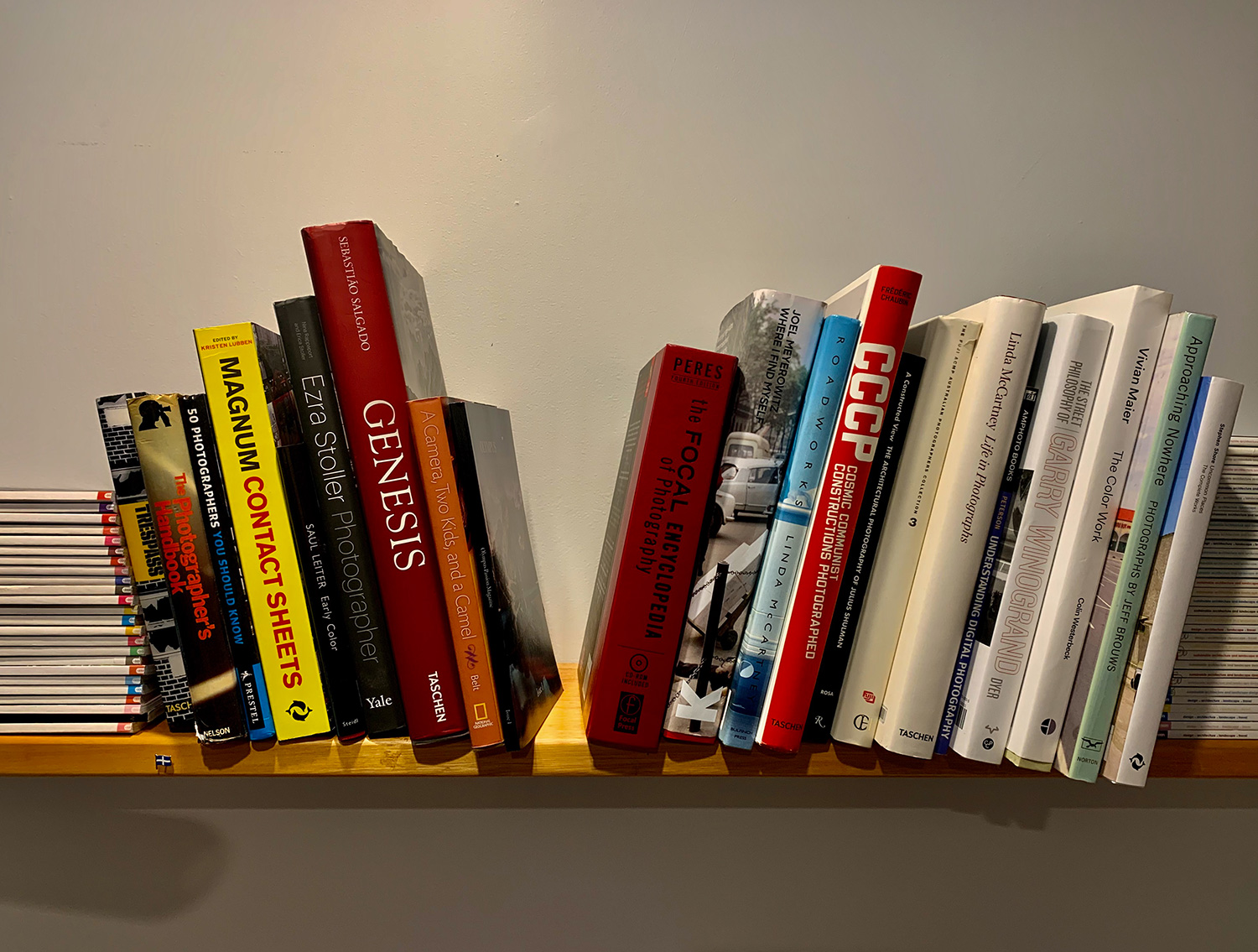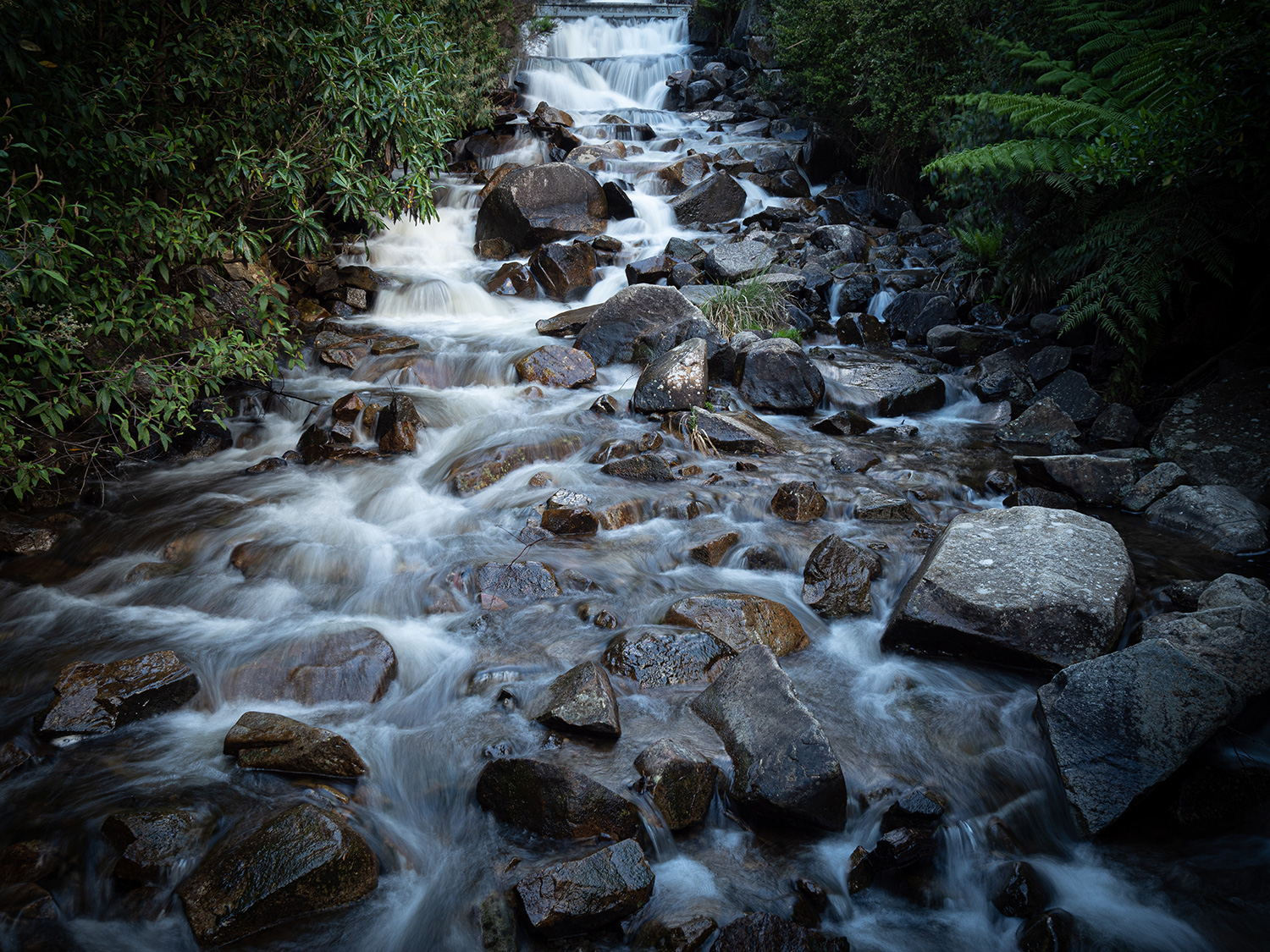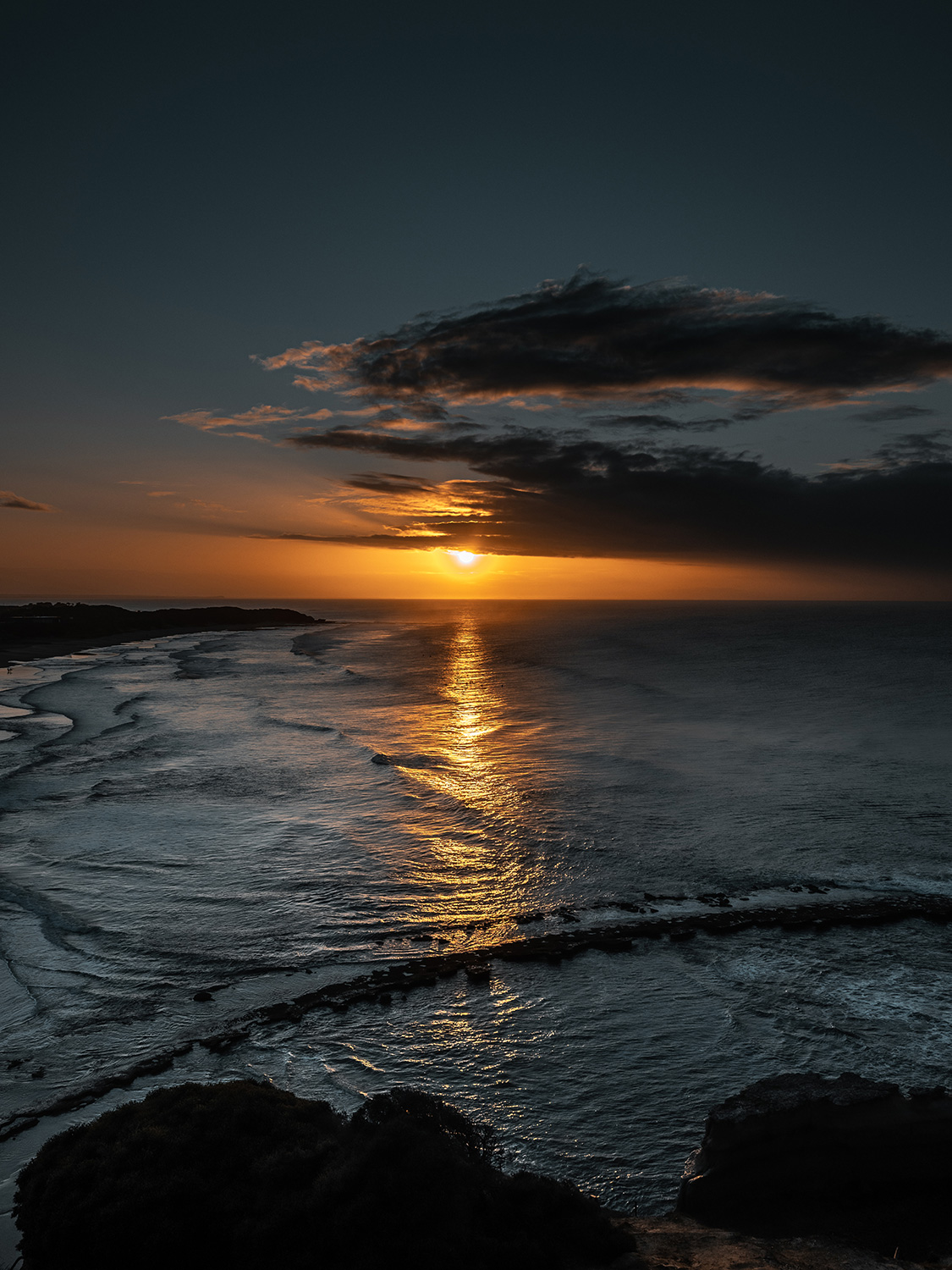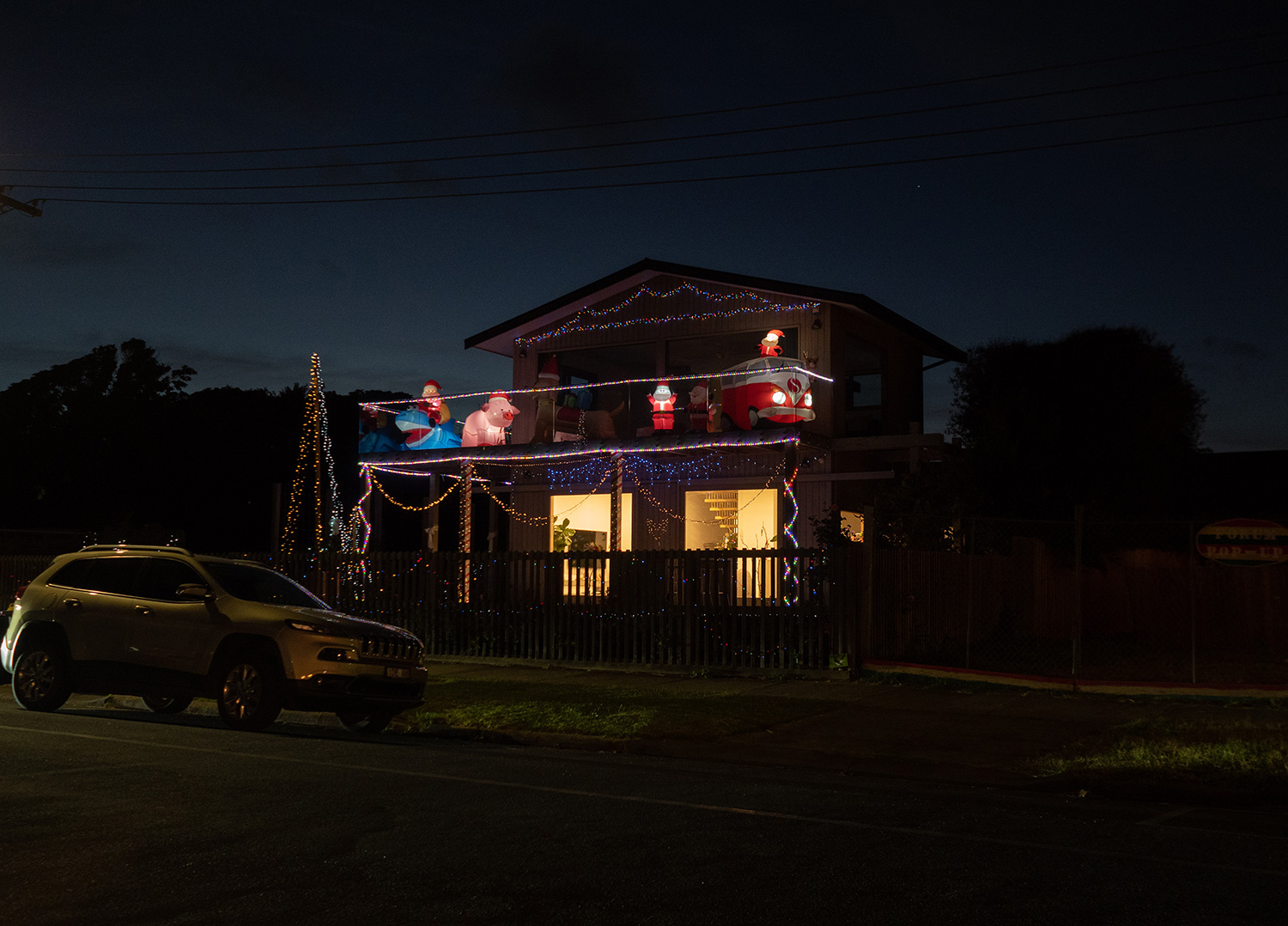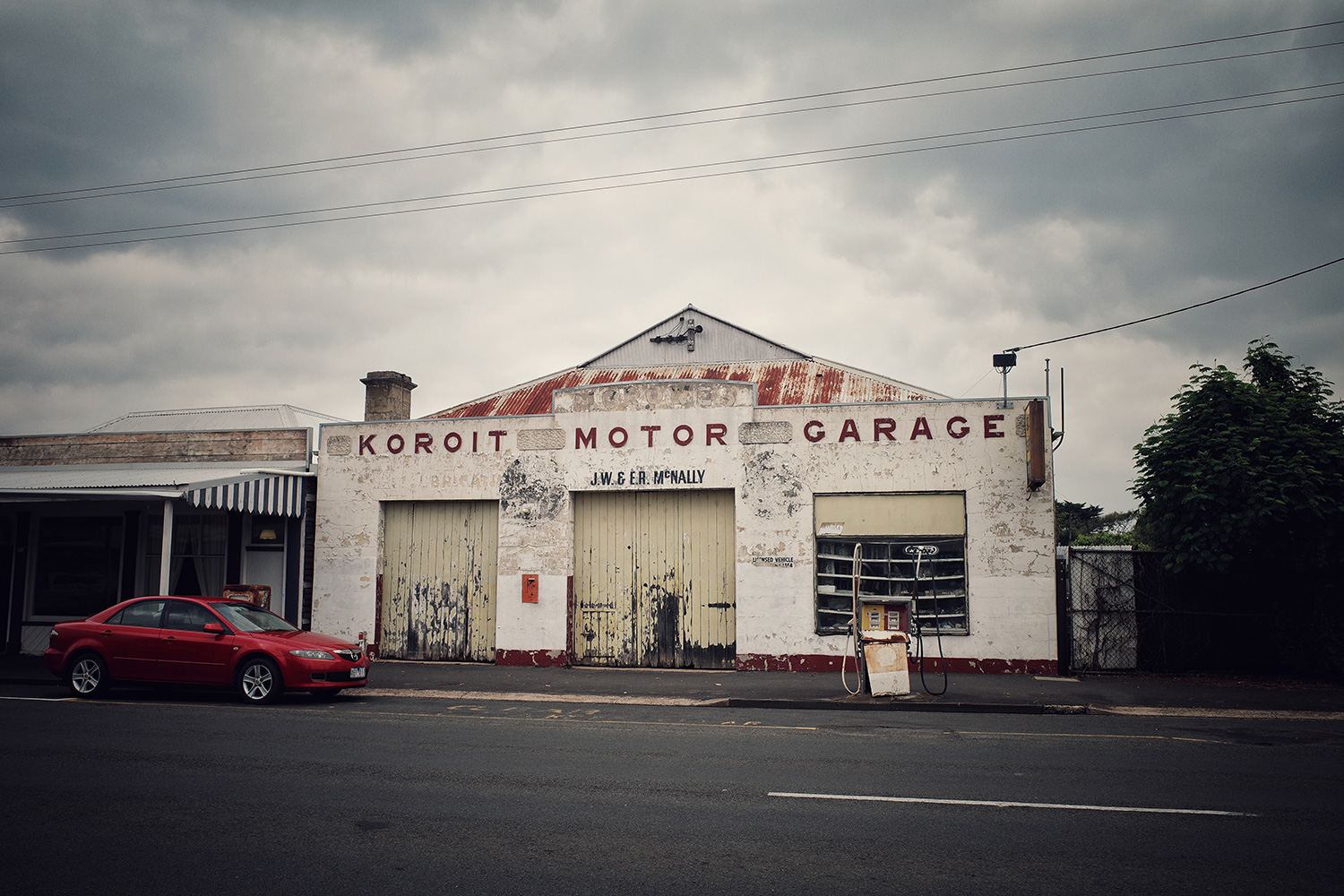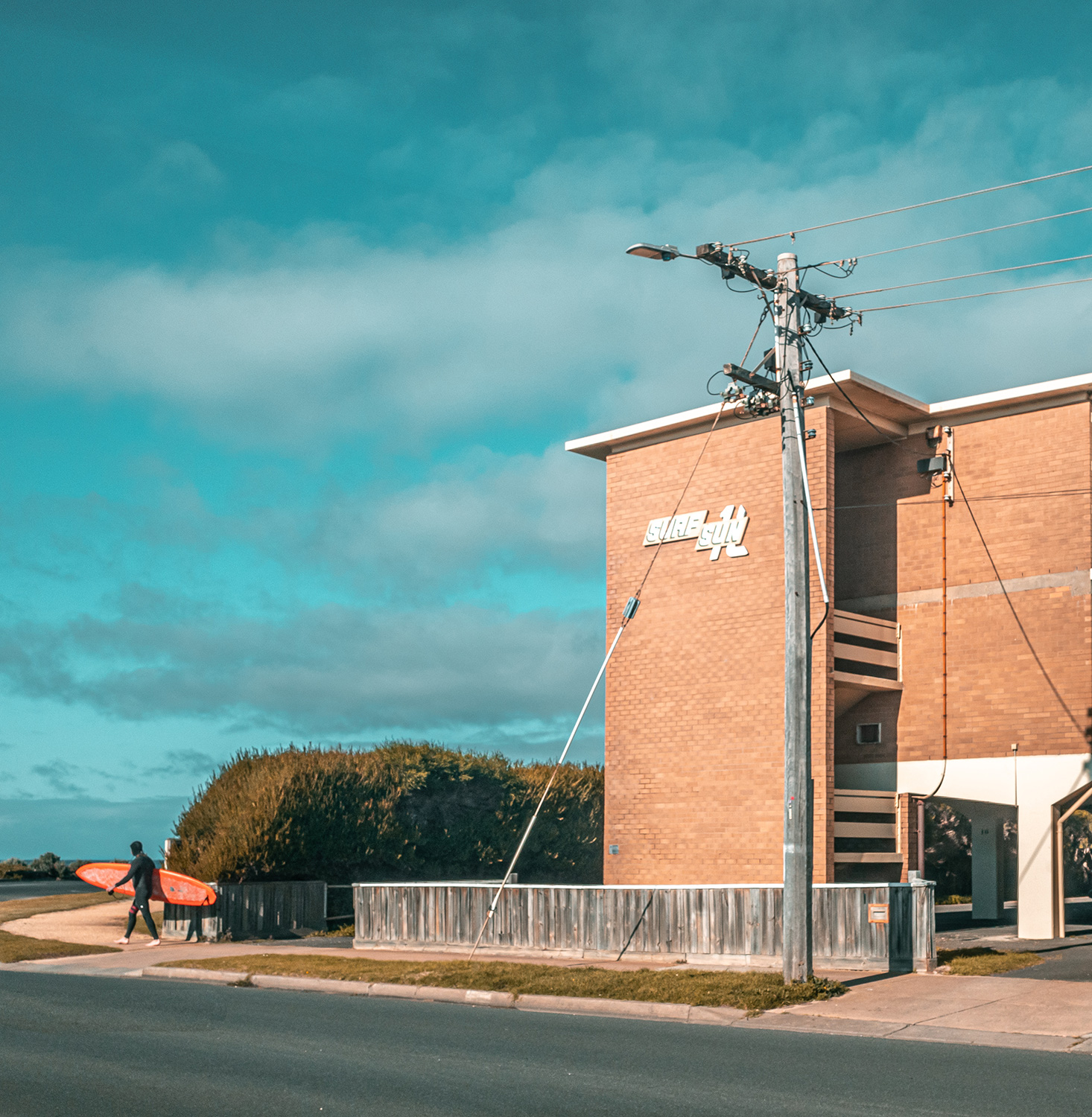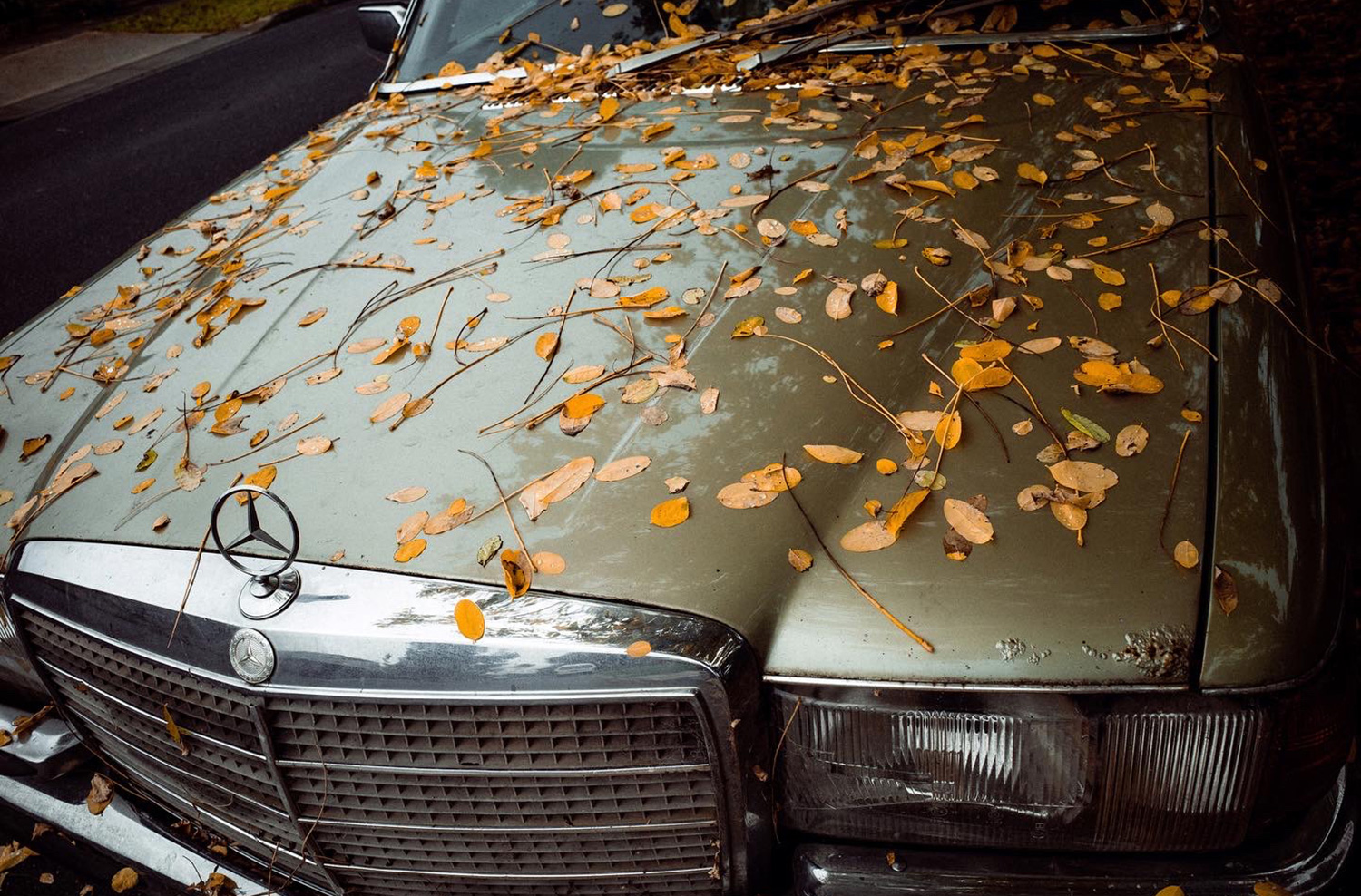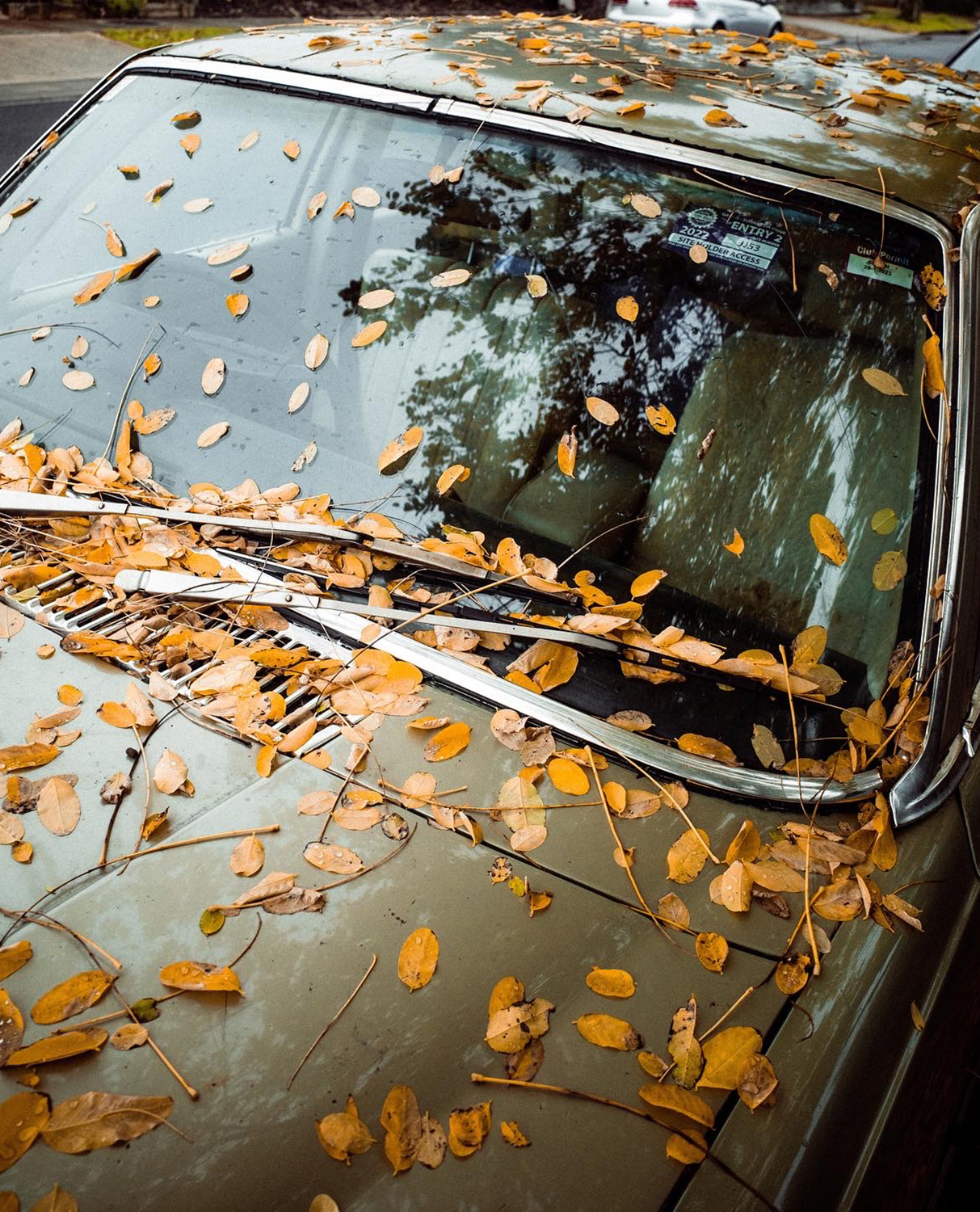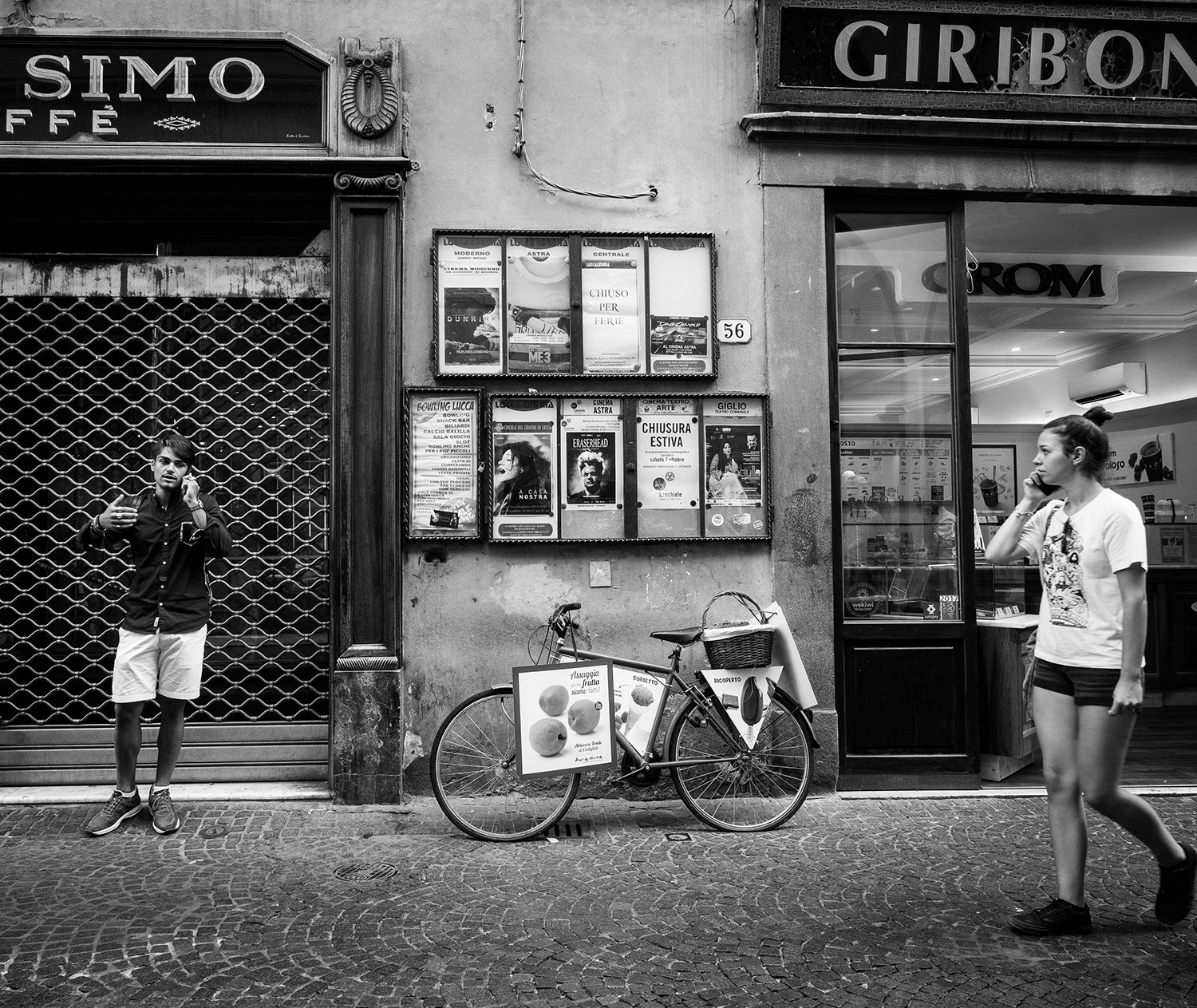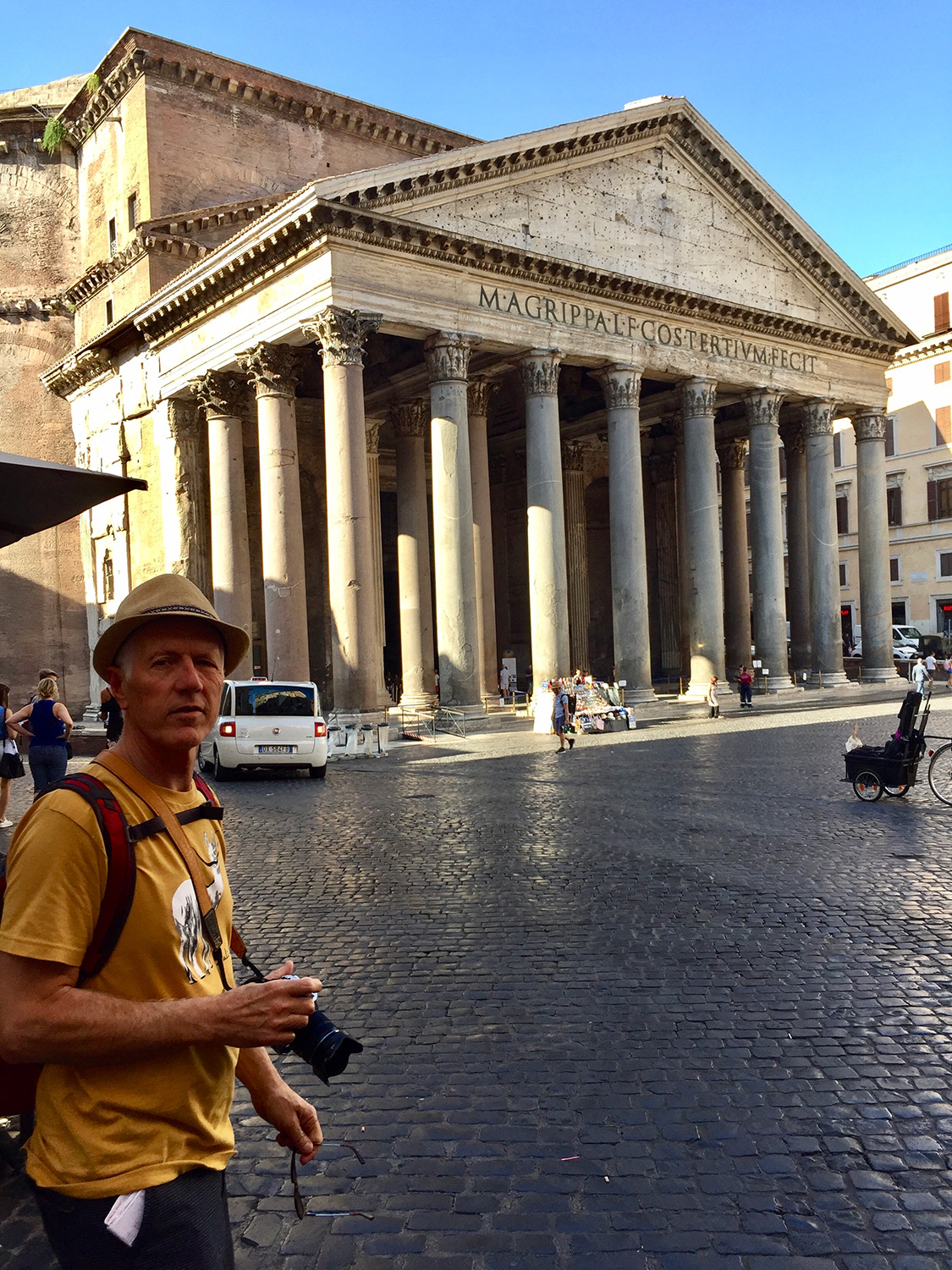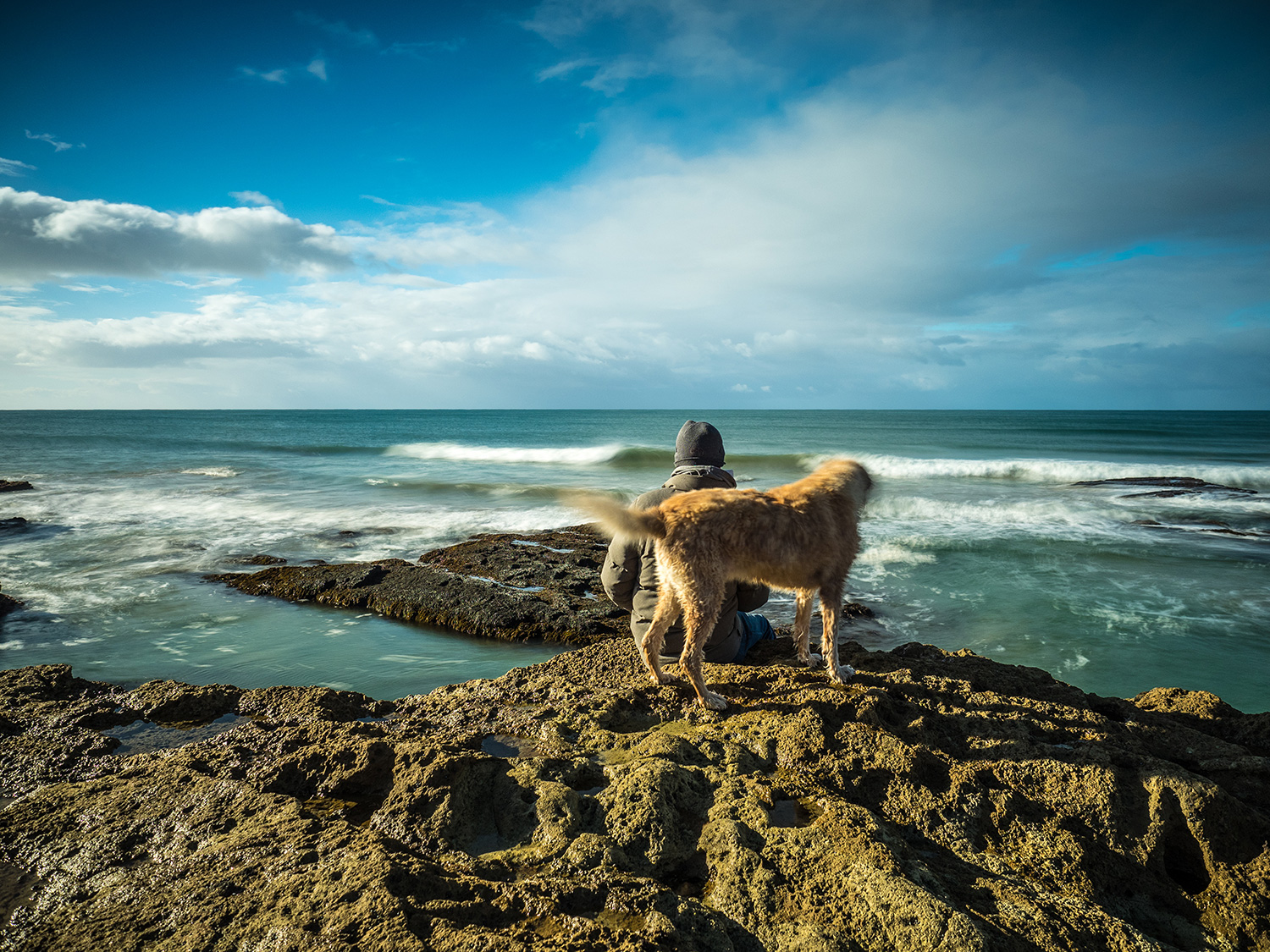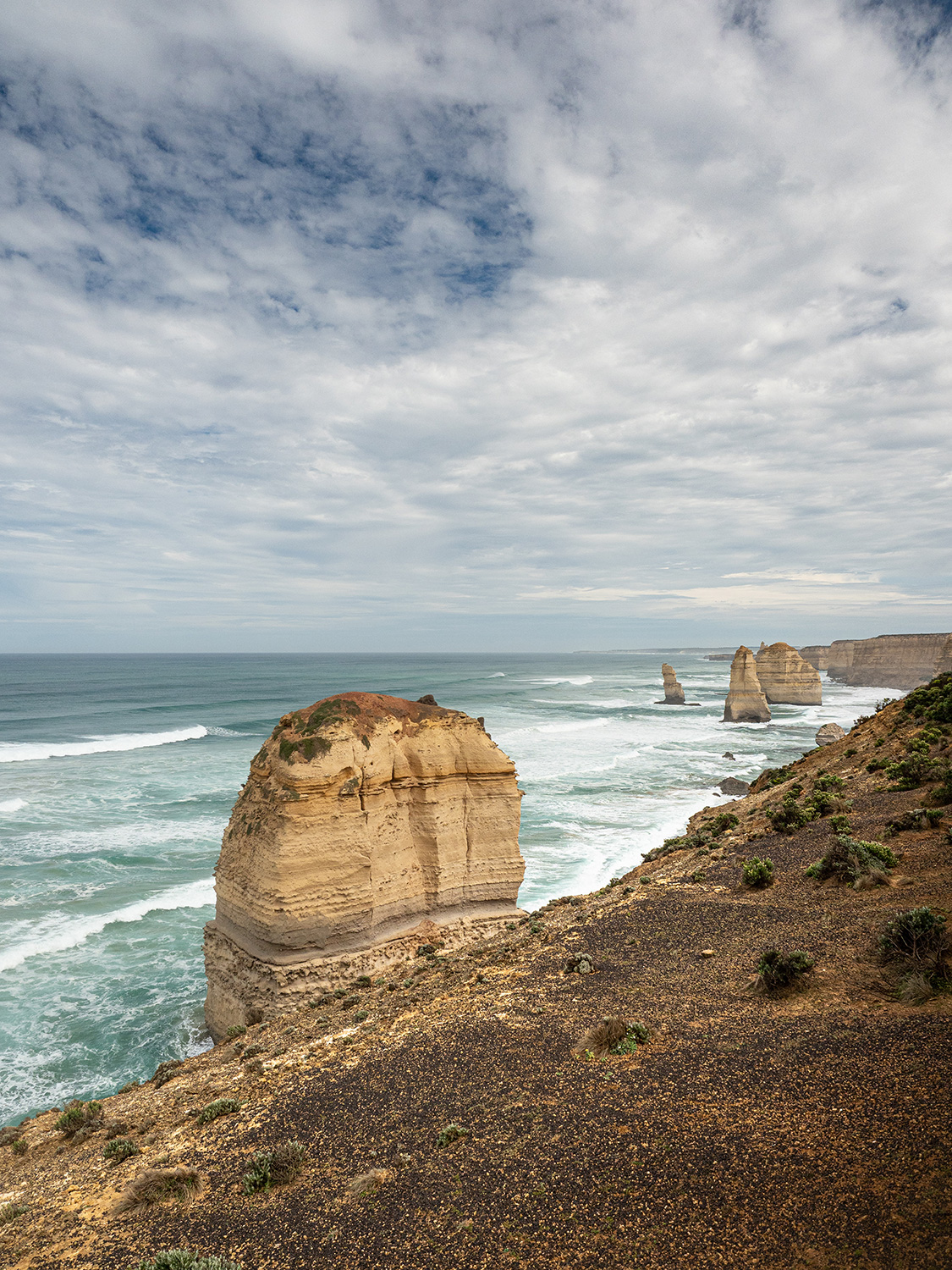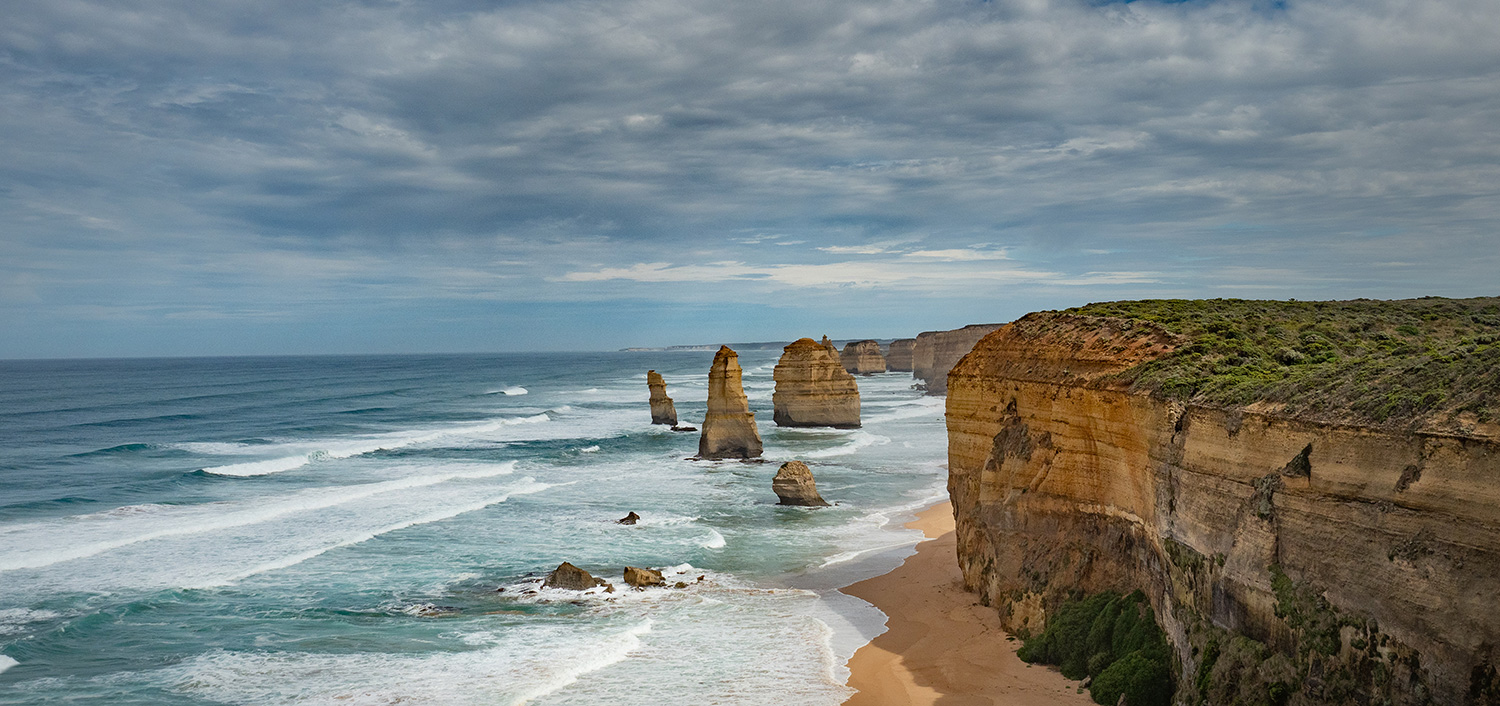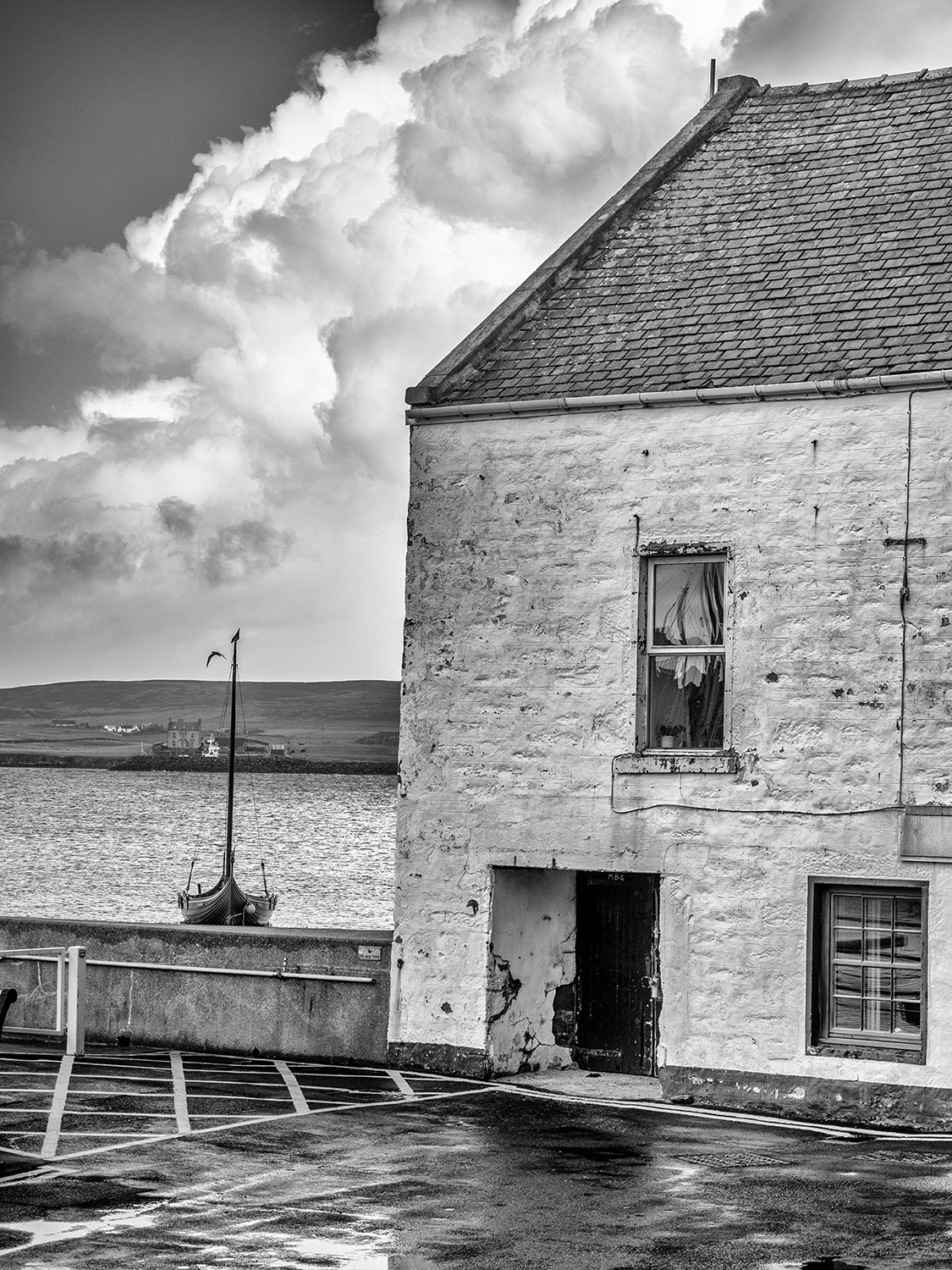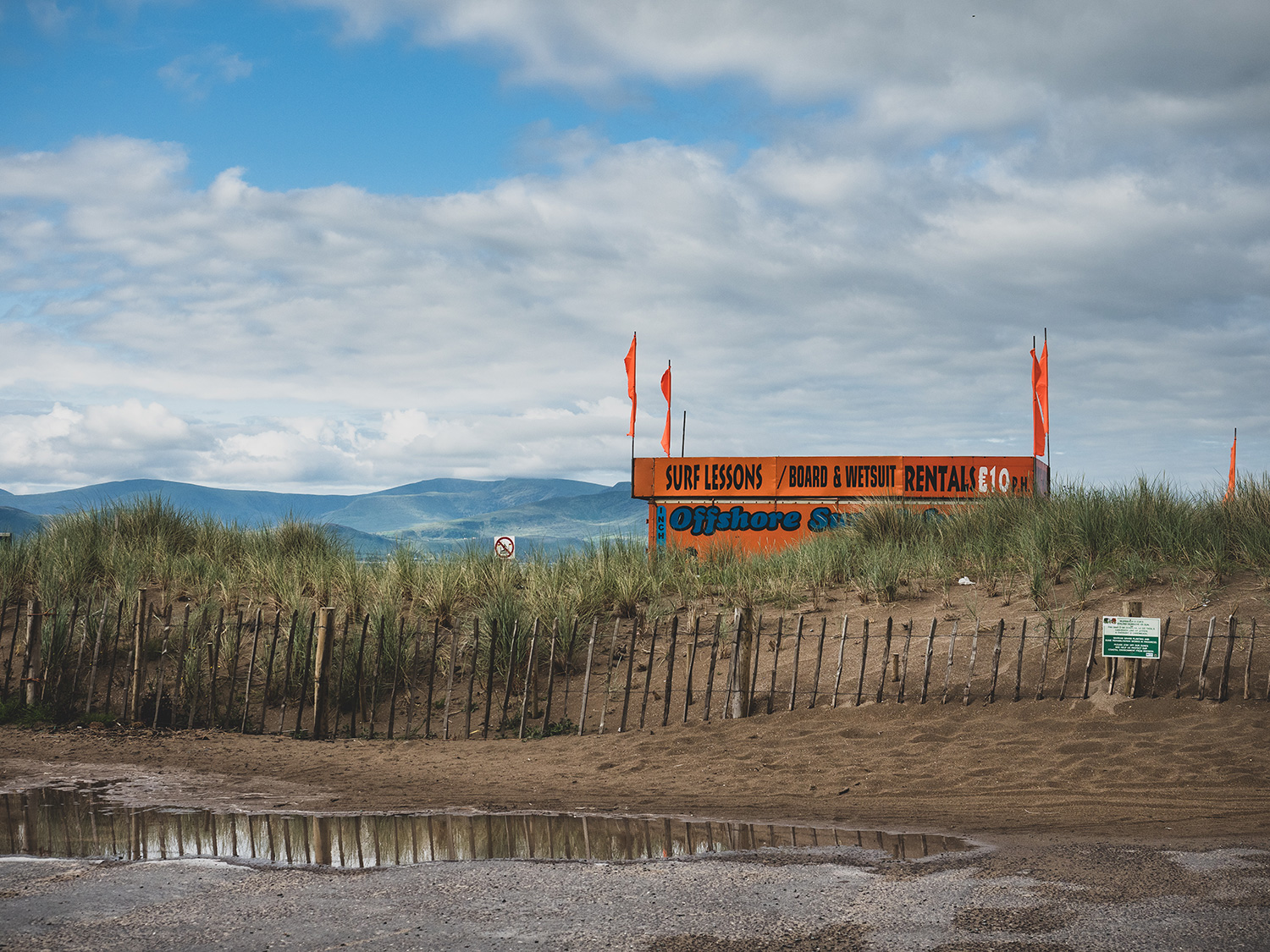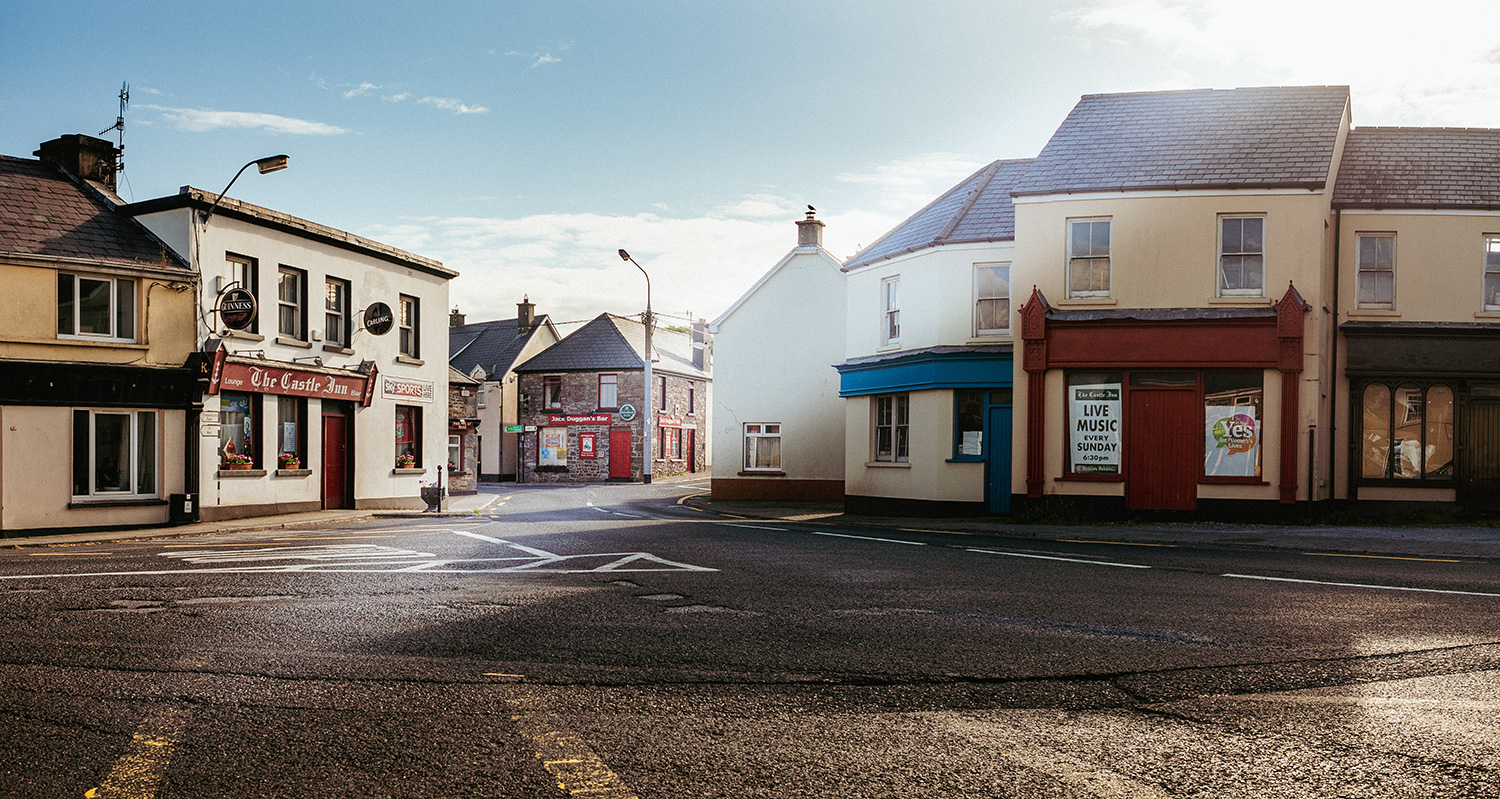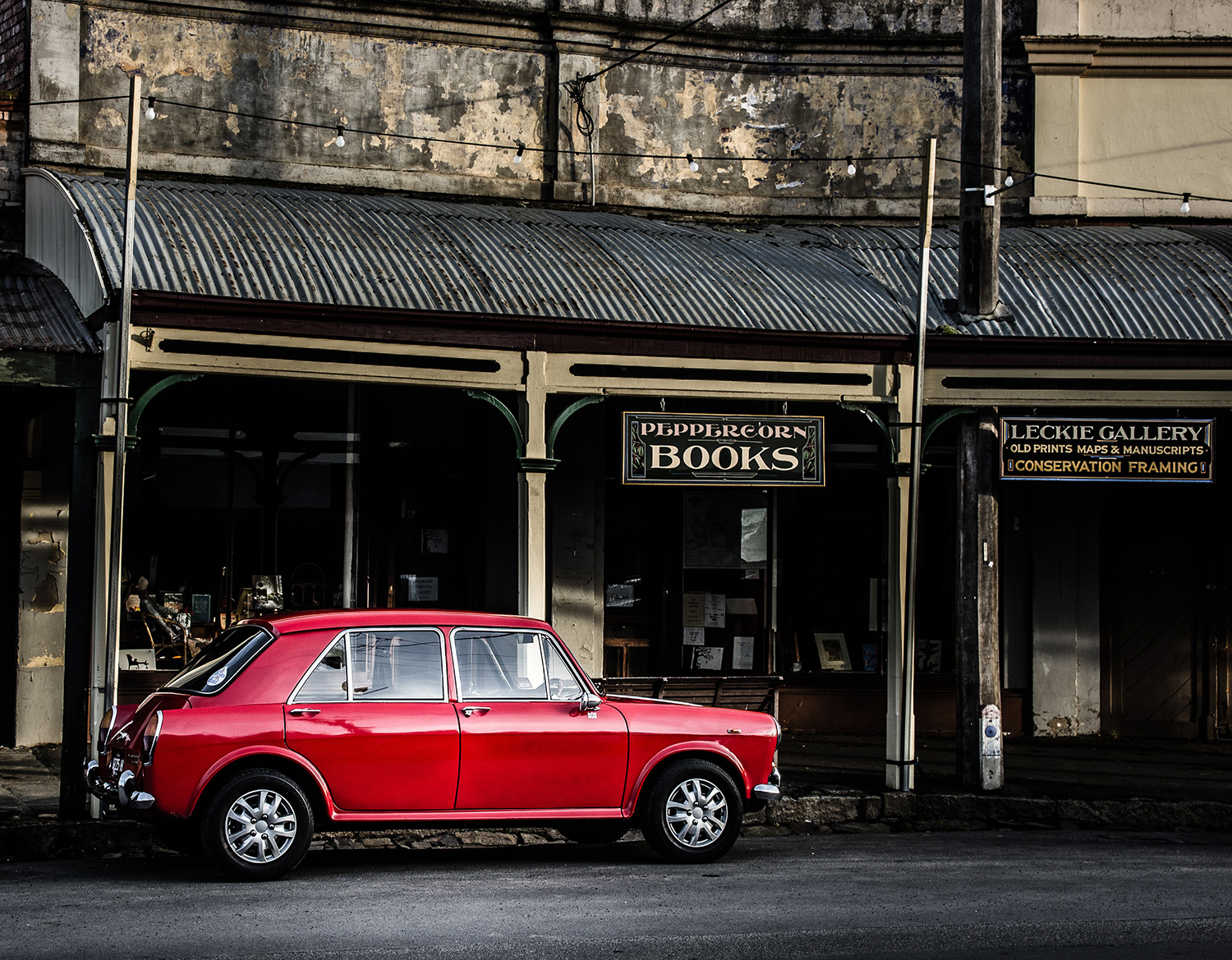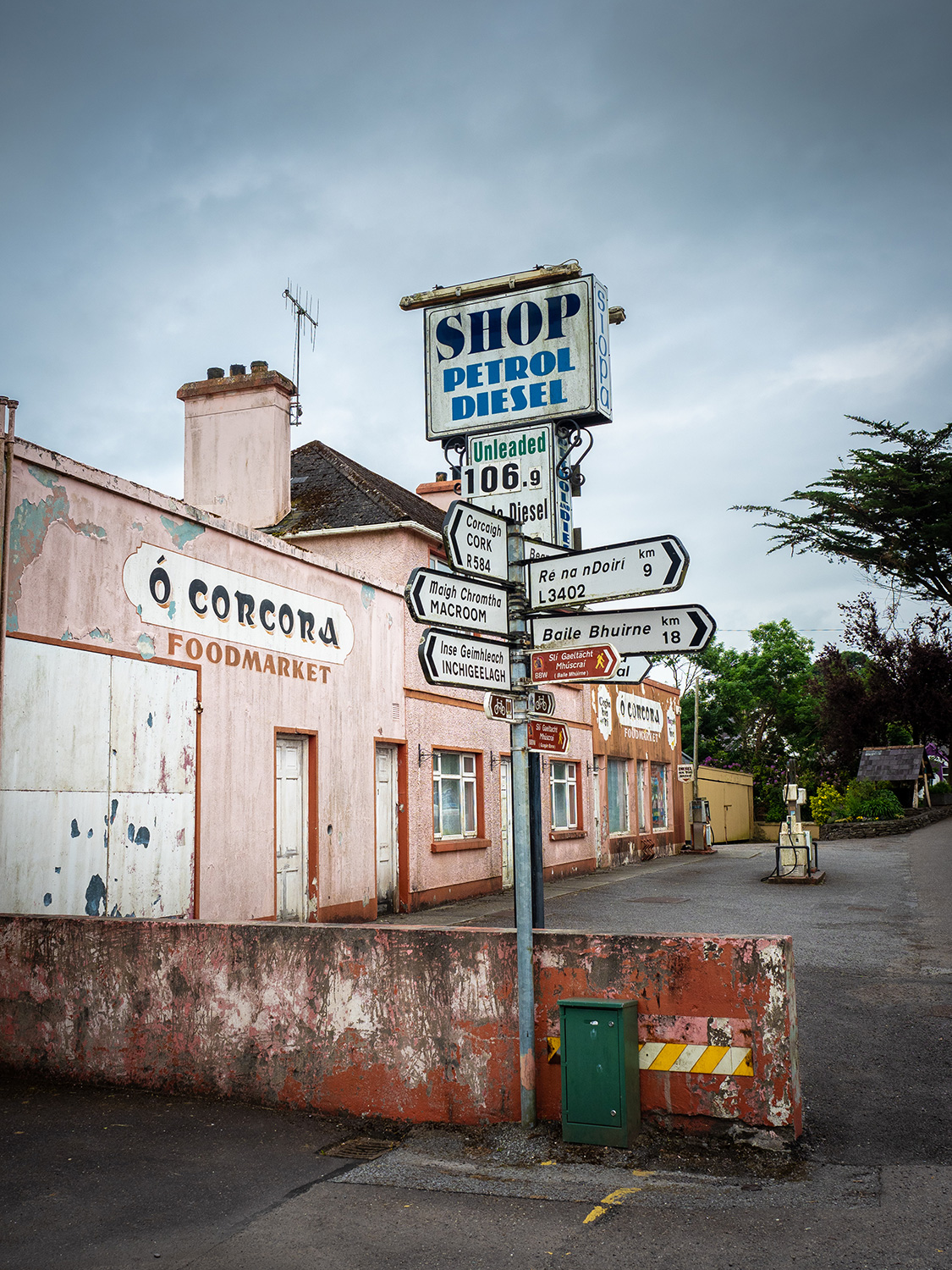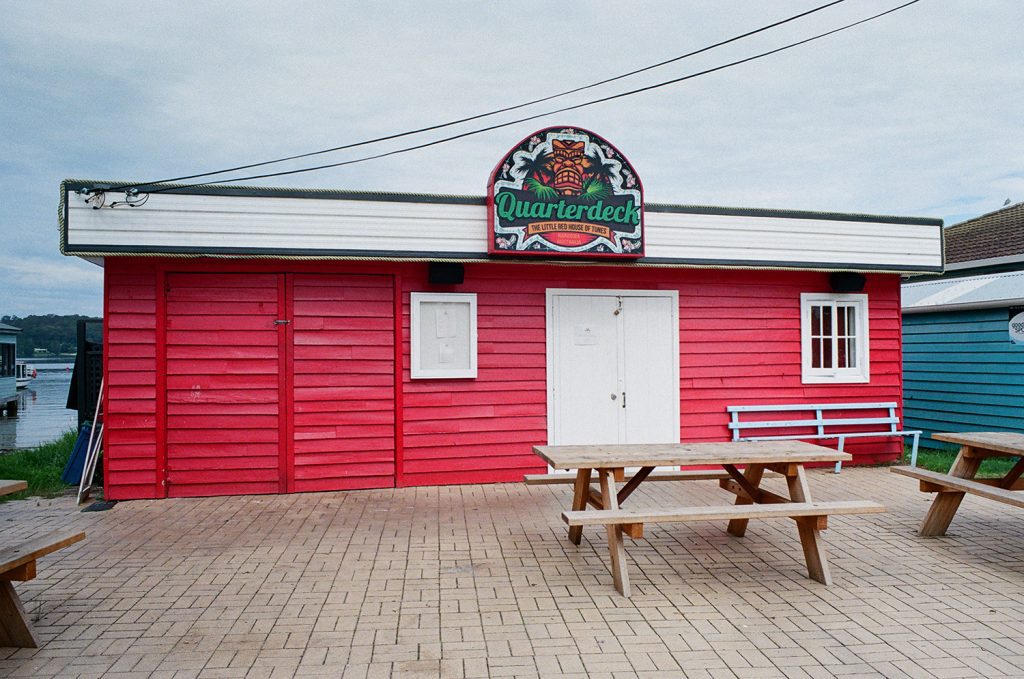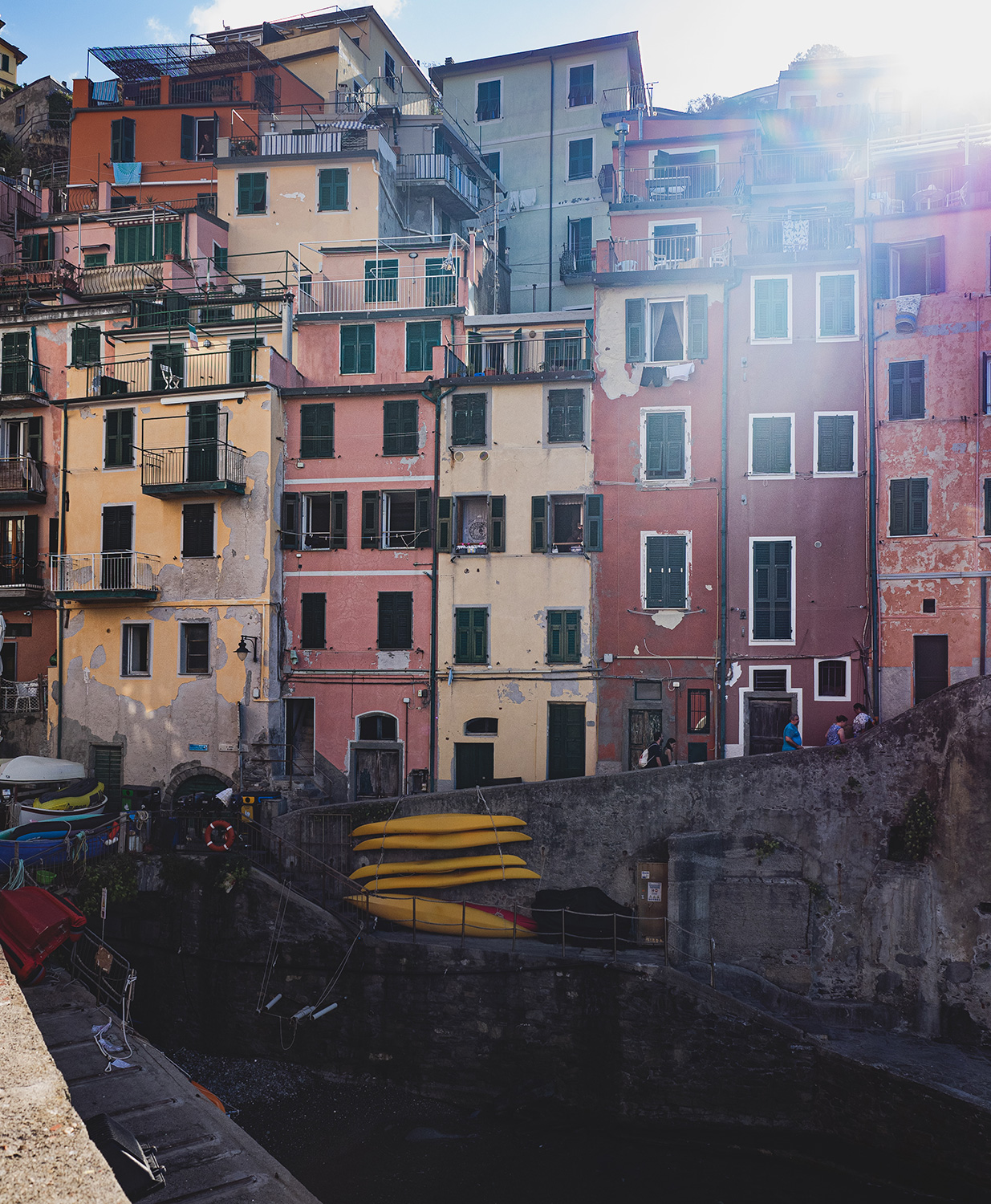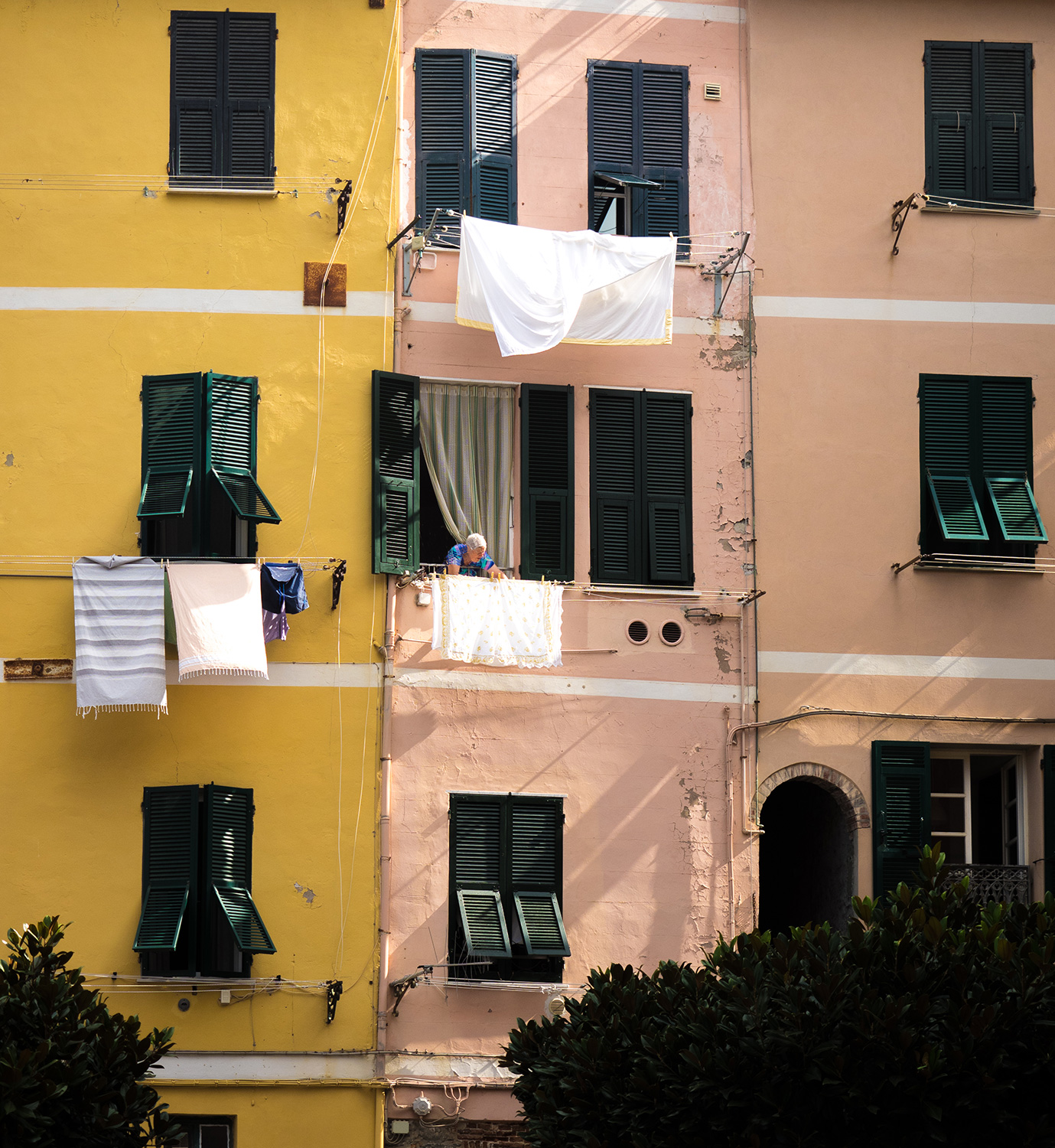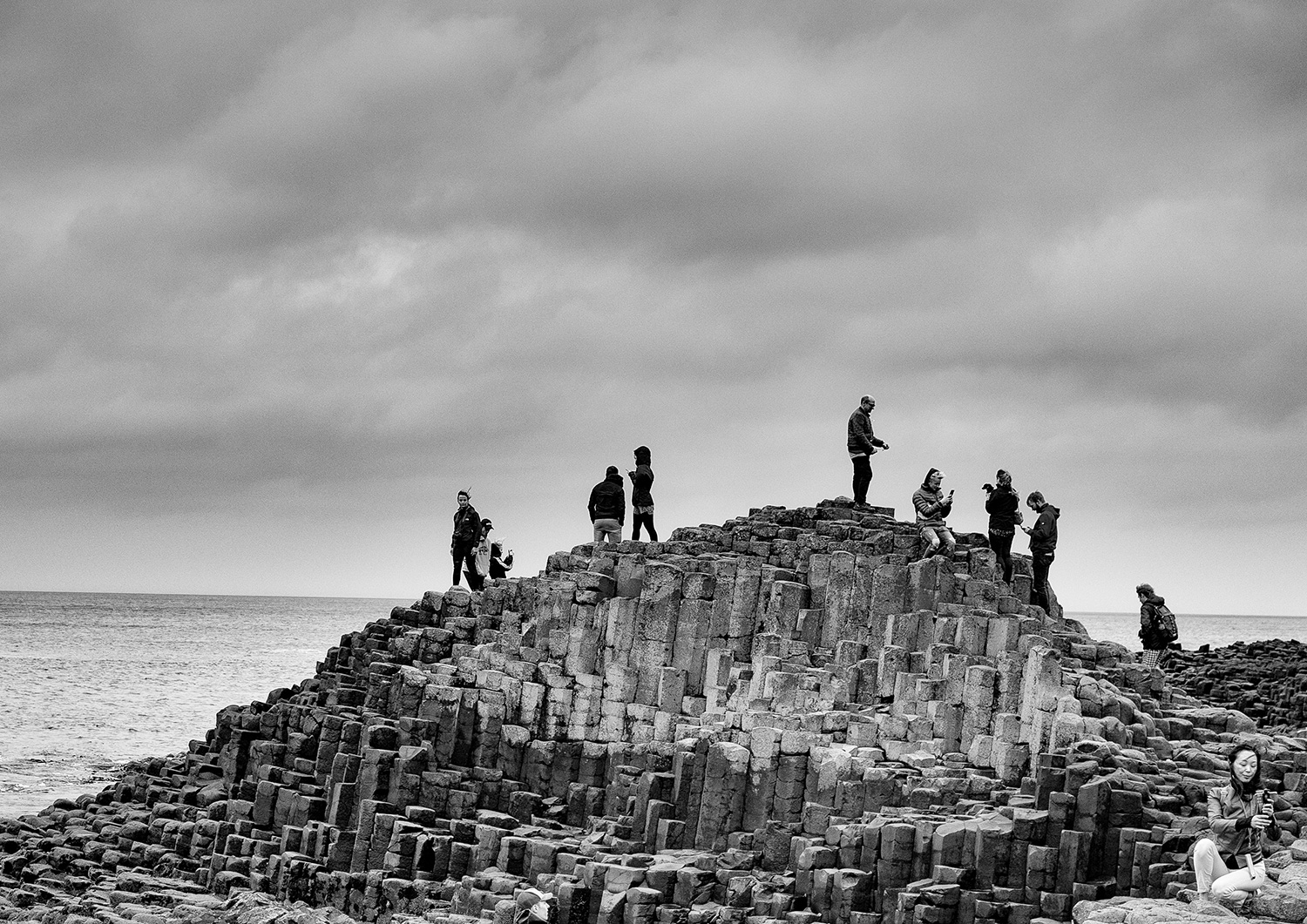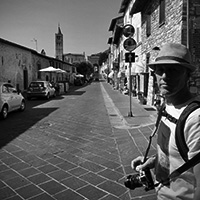 "Hi, my name is John Walker. I'm a self-taught amateur photographer from Torquay, a small tourist town in Victoria, Australia. I'm a retired Builder who built Architect designed projects which I think helped my photography as an eye for detail is required for the demanding world of Architects."
www.instagram.com/walker3228/
www.instagram.com/jwalkerfilm/