On every street
I was born in the small town of Livingstone in Zambia very near the Victoria Falls, at that time it was still British. From there, I moved on to South Africa at the age of four, where I lived until the age of nineteen. I then decided to make a big move and leave for Europe, where I have lived ever since. Spain was my choice as it was my mother's country of birth, I spoke the language and had visited it many times as a child so it simplified things a lot. I now live in the beautiful city of Córdoba in the south.
It was in high that my brother got me interested in photography, he was a member of the school photographic club. I bought my first camera, a Konica C35 in Johannesburg when I was sixteen and my graphic journey began, forty-two years later it is still going strong. Landscape photography was a natural choice for me then, having lived so close to nature for so many years and it was all black and white. I had my own lab so all my developing was done at home. Colour was not a choice because it was too expensive at the time.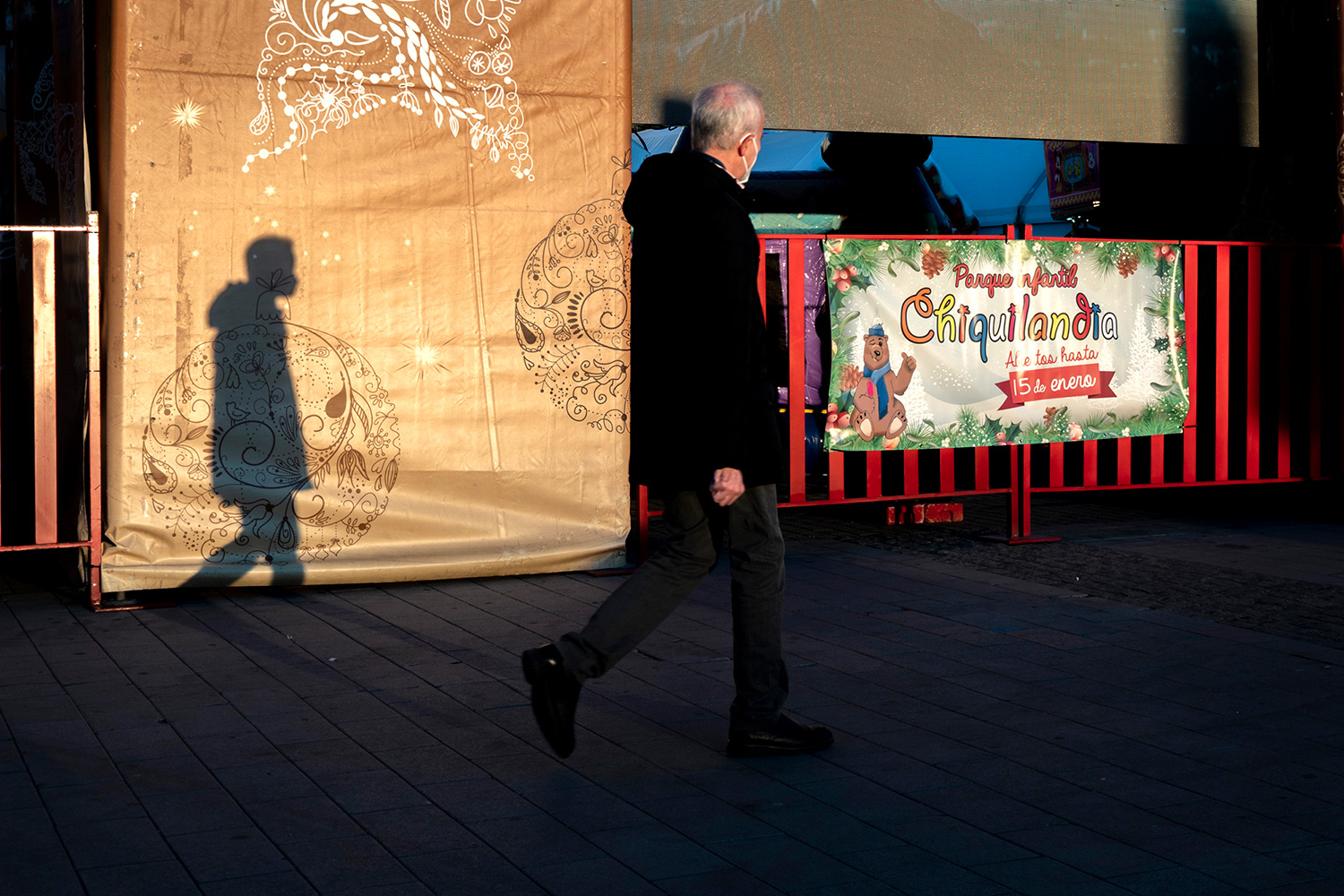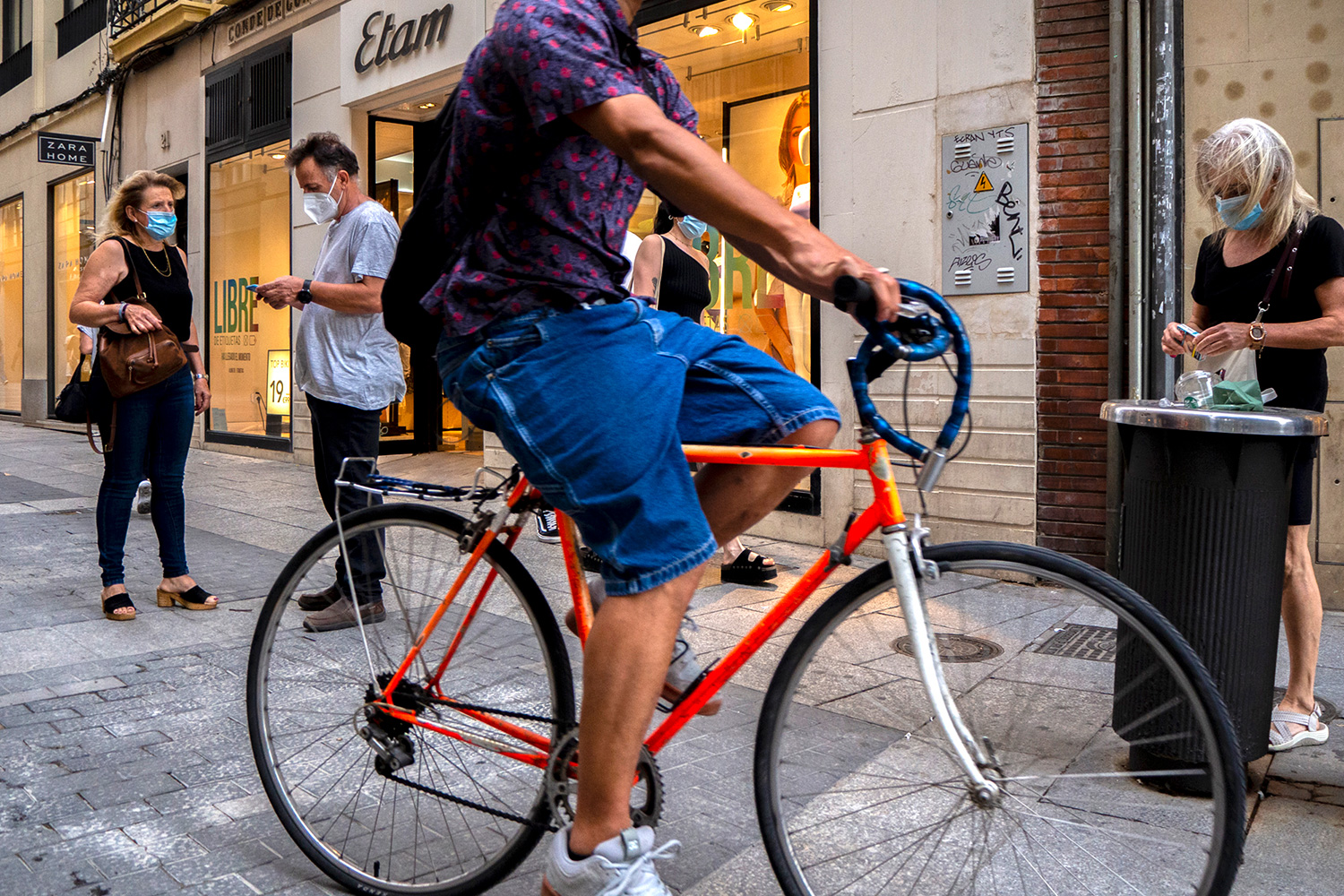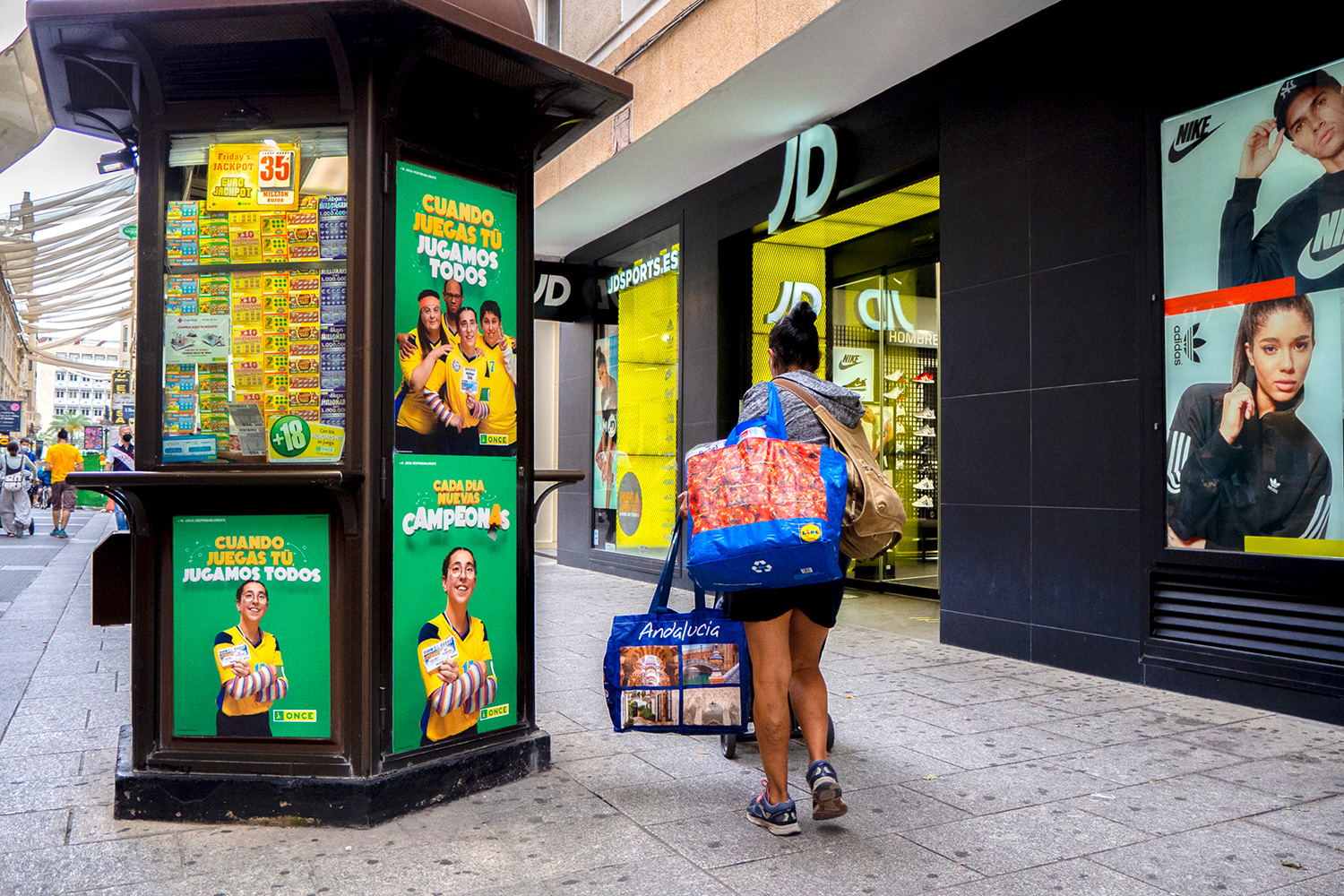 Self-taught and always inspired by my obsession with light, shadows, contrasts and the way they come together in my images. Street and social photography are my great passions. Having lived in various countries and travelled to many different places, my camera has taught me to see the world and how people live in it from a different perspective. Now I combine my work as a teacher with my love for photography. Why street photography? Well, above all because it has taught me to see. I am inspired by people who simply live their lives. I met many wonderful people who lived in so many different situations and was so inspired by the amount of beauty that could be found in a sometimes very ugly world.
This marked and shaped me as a photographer. It was very rewarding. The most difficult point of my artistic journey as a photographer was being a perfectionist, sometimes to the point of it becoming an obsession. Street photography helped me get through this. There is no perfection in it, and yet it is perfect because it is life itself in a raw state. An instant in someone's life that lasts a fraction of a second and then is gone forever. It taught me to see beauty in the imperfect. My art is in the way people interact with their environment, nothing is planned or set up. It just happens. That, to me, is the greatness of street and social photography.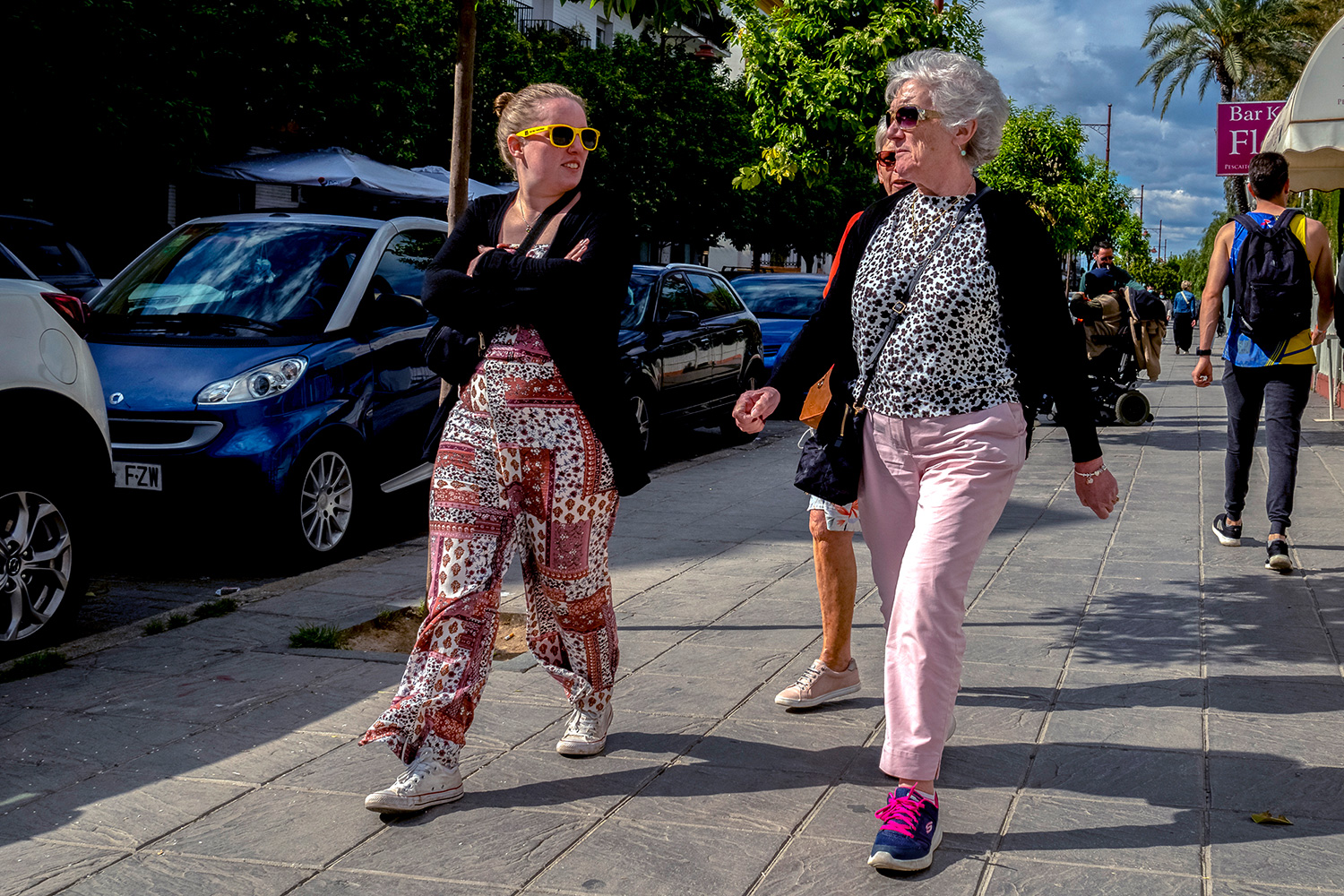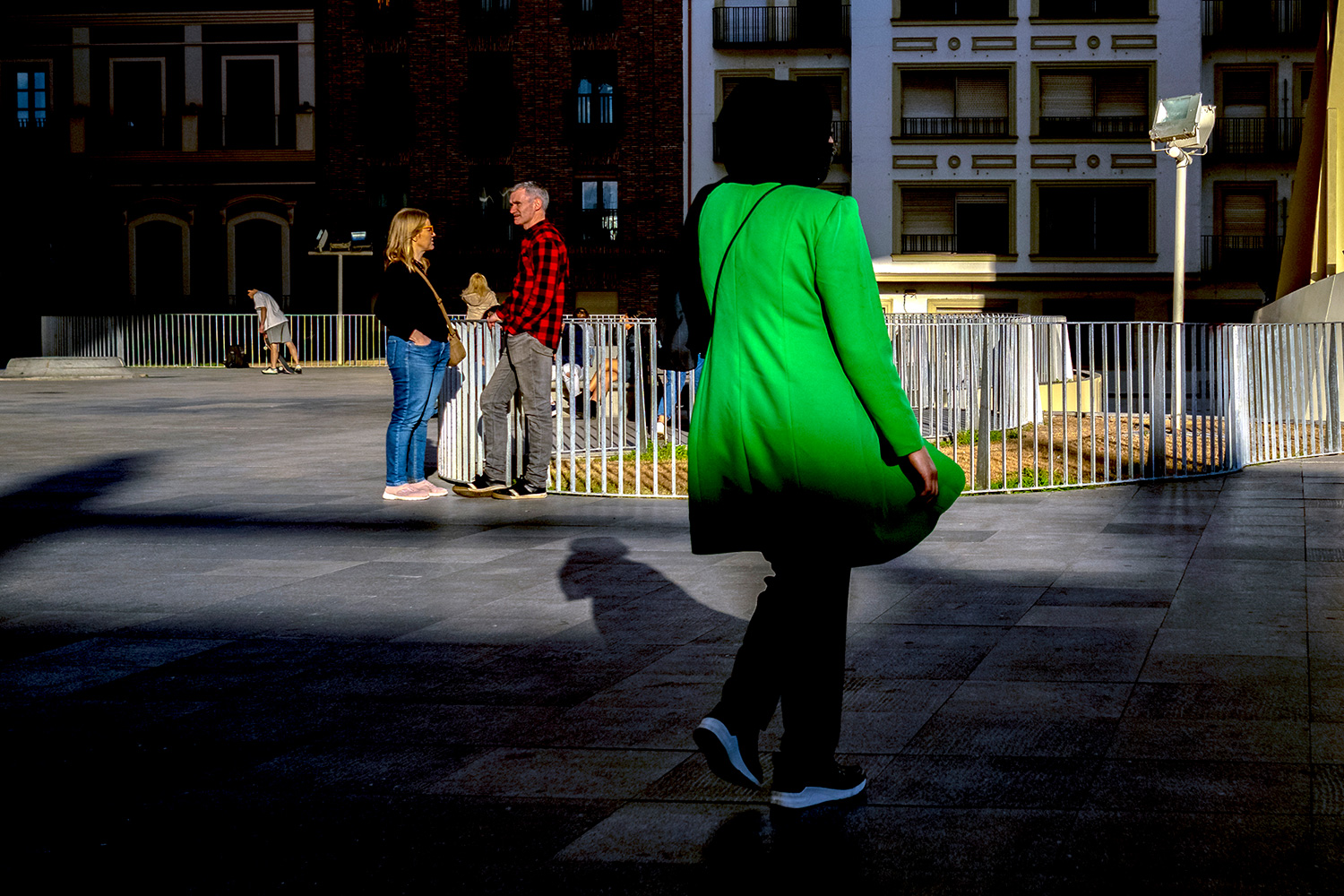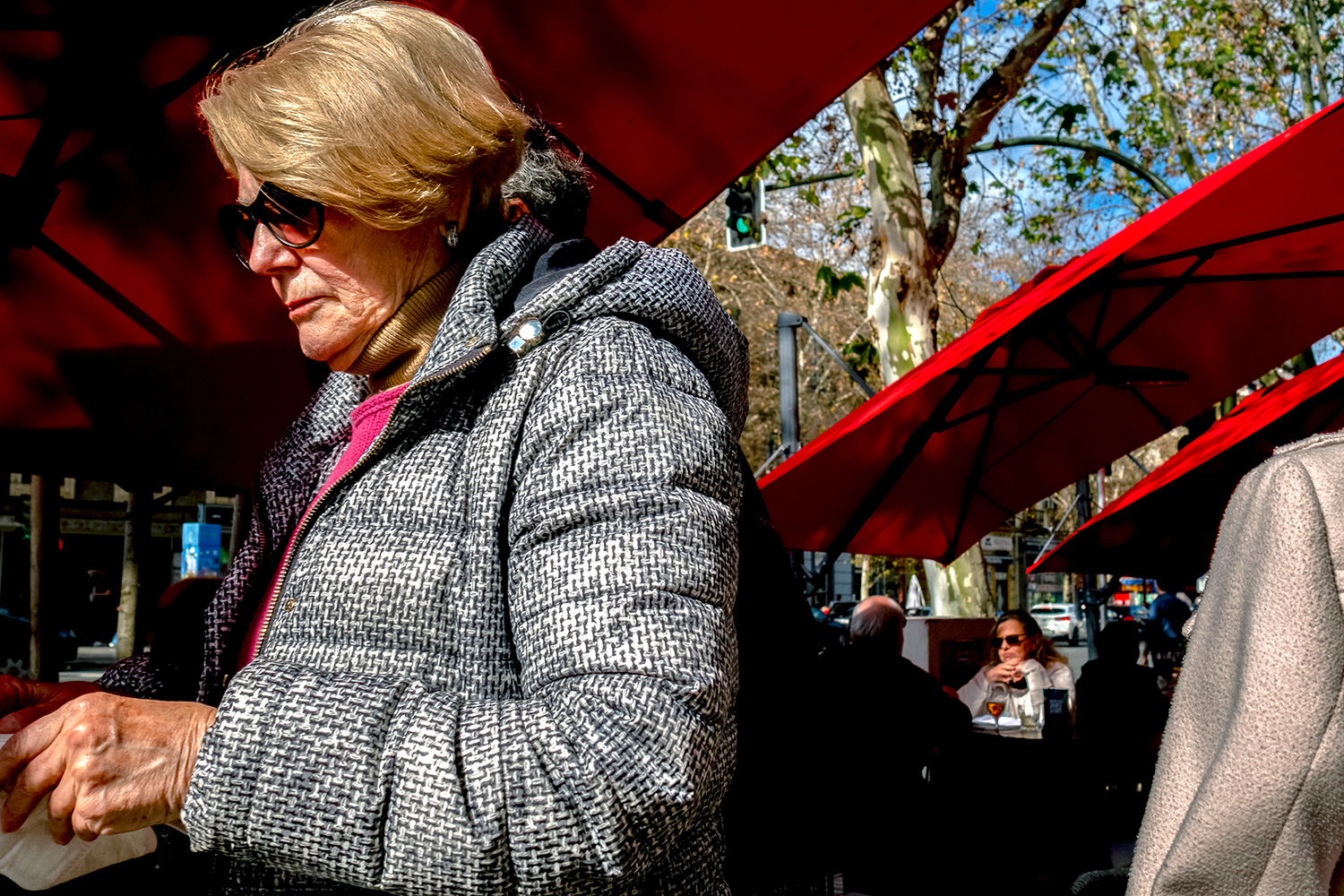 Colour expresses life and black and white expresses mood, for me it's as simple as that when it comes to street photography. I started photographing the streets seriously quite some time ago. Since those beginnings, my style has changed quite a bit. It was almost all B&W and very contrasted. Now I get much closer, I push myself a lot more, I become one with the streets I photograph. It's like second nature to me. The size of the camera has a lot to do with this too, I have owned and used many different cameras brands in these past years, from heavy bulky reflex to modern mirrorless.
Some years back a friend of mine talked to me about micro four-thirds cameras and how Olympus, now OMD Solutions, packed a small sensor into a small compact body that produced incredible quality. After testing it, I sold everything I had and haven't looked back since. With this I am not saying that the rest of the brands are not good for street photography, there are some incredible cameras on the market, it's just that Olympus feels right for my type of photography.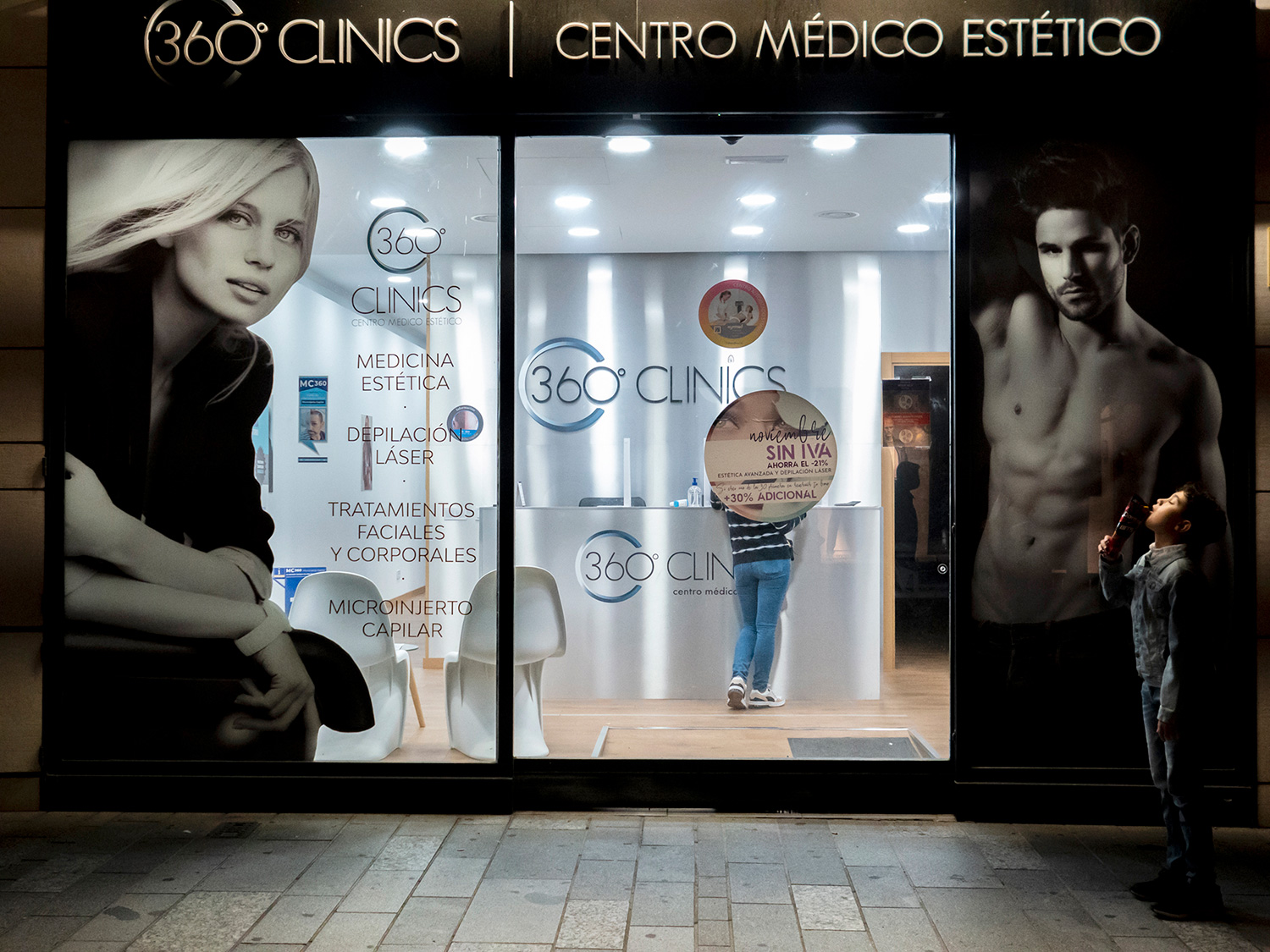 For street photography, I always carry a Pen E-P7 with the 17 mm F1.8 prime lens.
I do have a 12-45mm F4 PRO lens, but I find it too bulky, and I have gotten used to working with the 17mm (35mm equivalent in full-frame). It's perfect, it makes me go closer and makes people look at me, which I love so much in my photos. Closer but still keeping it wide, that's the beauty of 35mm. And remember not to invade their space too much. There are limits of course. If you want to go unnoticed don't be in a hurry, stick around become part of the street and enjoy what you are doing and if you feel you can't take the shot leave it. There are more to come.
Remember to learn about your camera, knowing your camera will make it easier for you to work on the streets. I usually set my camera to shutter priority (S) and shoot at high speed so as to not get any motion blur. Depth of field here is not important. The Pen E-P7 has a two fantastic feature on the touch screen, one is you can focus on the subject very quickly and then shoot or directly shoot by touching the screen in the area you want focused, the latter is great because people don't notice when you take the shot. Don't forget to use the silent mode, I know we all love the sound of the shutter, but for this kind of photography it is best.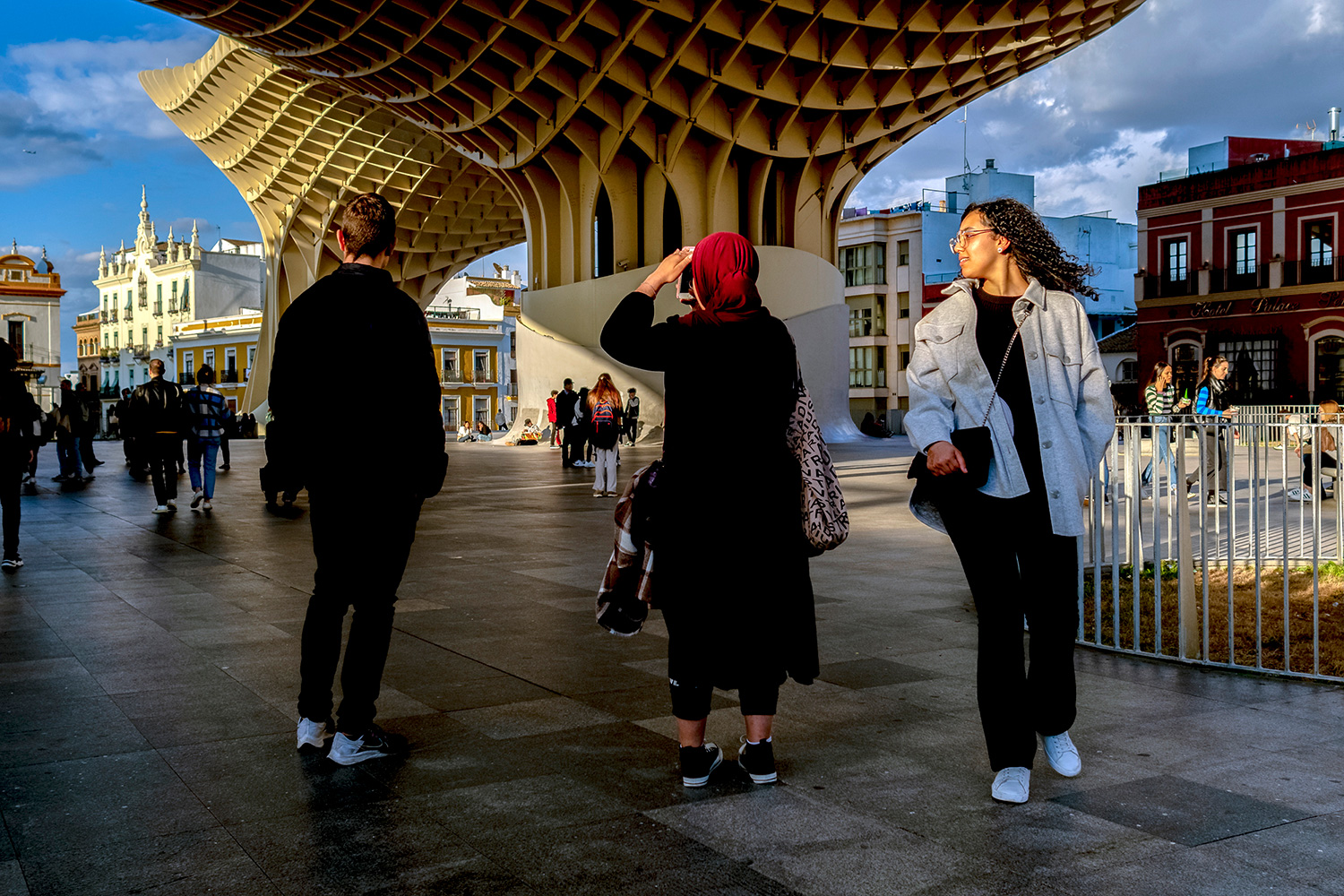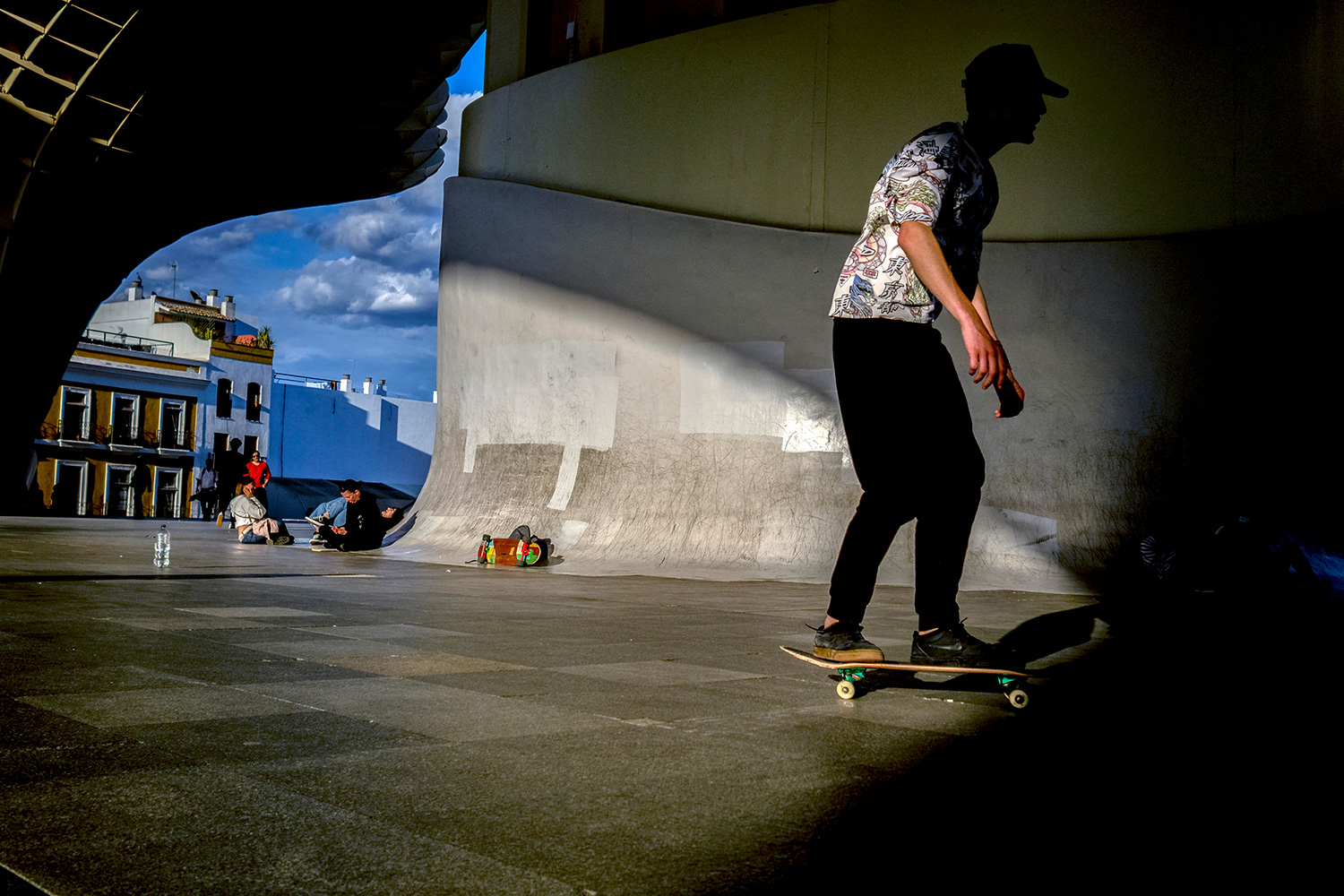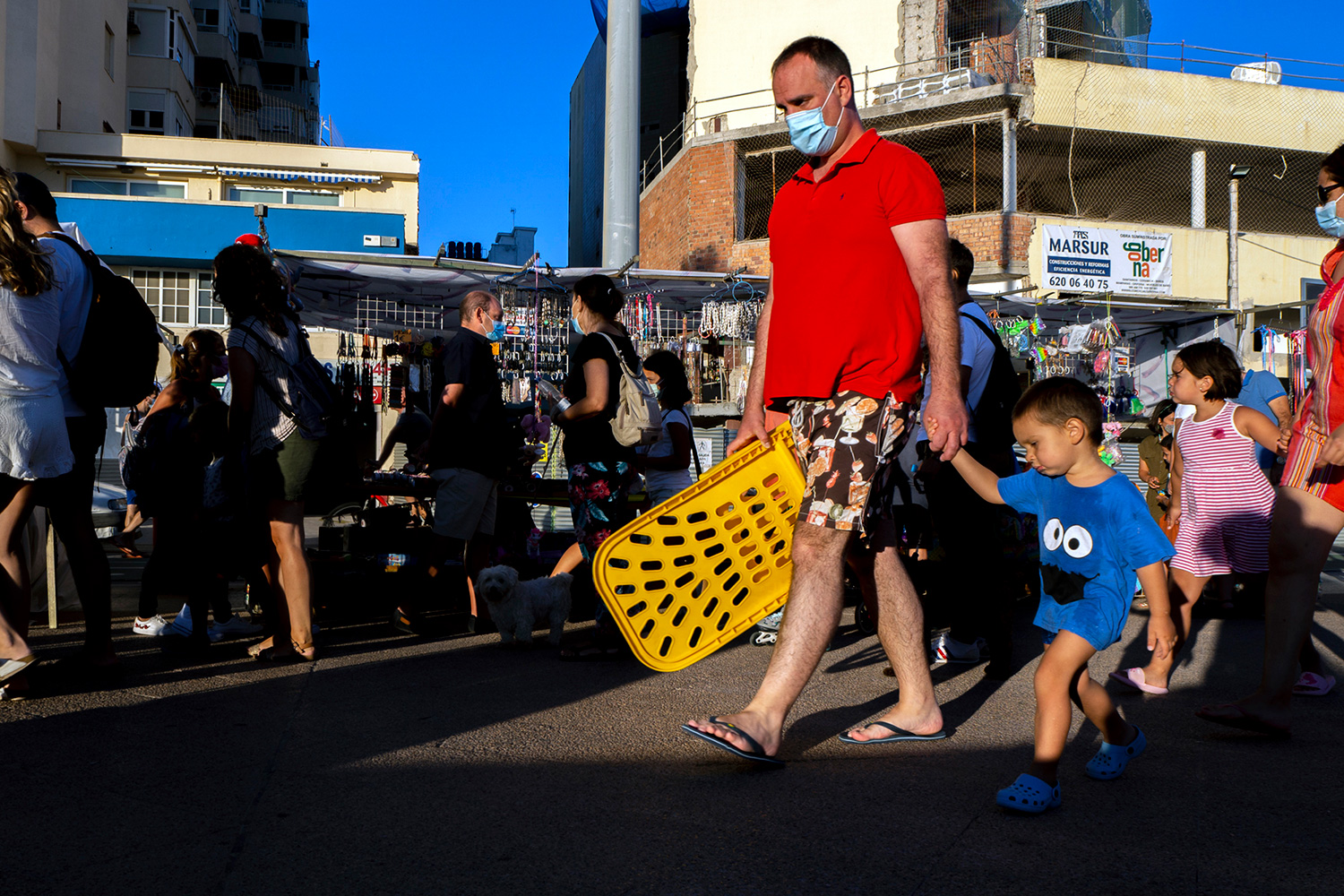 The Olympus PEN series is king for me for street photography. There is so much in such a small body. I pre-owned a PEN-F and an E-PL9, both great cameras, but the new E-P7 is small, fast, easy to use and produces amazing quality images. The touch tilt screen is great for shooting at all levels and the in-body stabilization is great for slow shutter speeds in low light. It doesn't have a viewfinder, but I solved that minor problem by buying a used Olympus VF-1 optical viewfinder for a 17mm lens.
Maybe one small drawback with the small sensor is the noise it produces when you push up the ISO but then again, if you overexpose by a stop or stop and a half and then darken your image in Photoshop, you can avoid heavy noise. Remember that noise is produced in the dark areas of the picture, so if you lighten it slightly before taking it and then correct it afterwards you should be ok.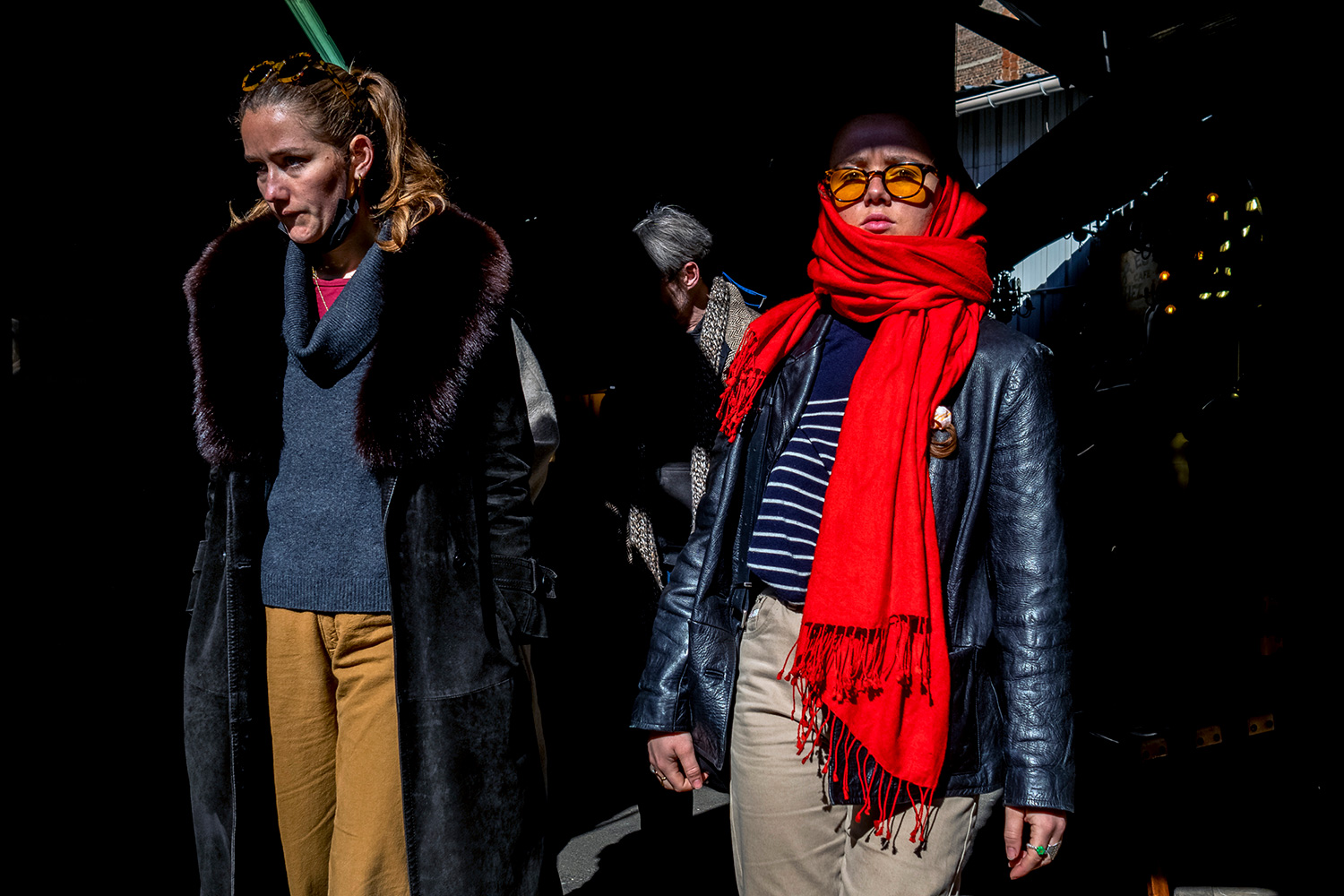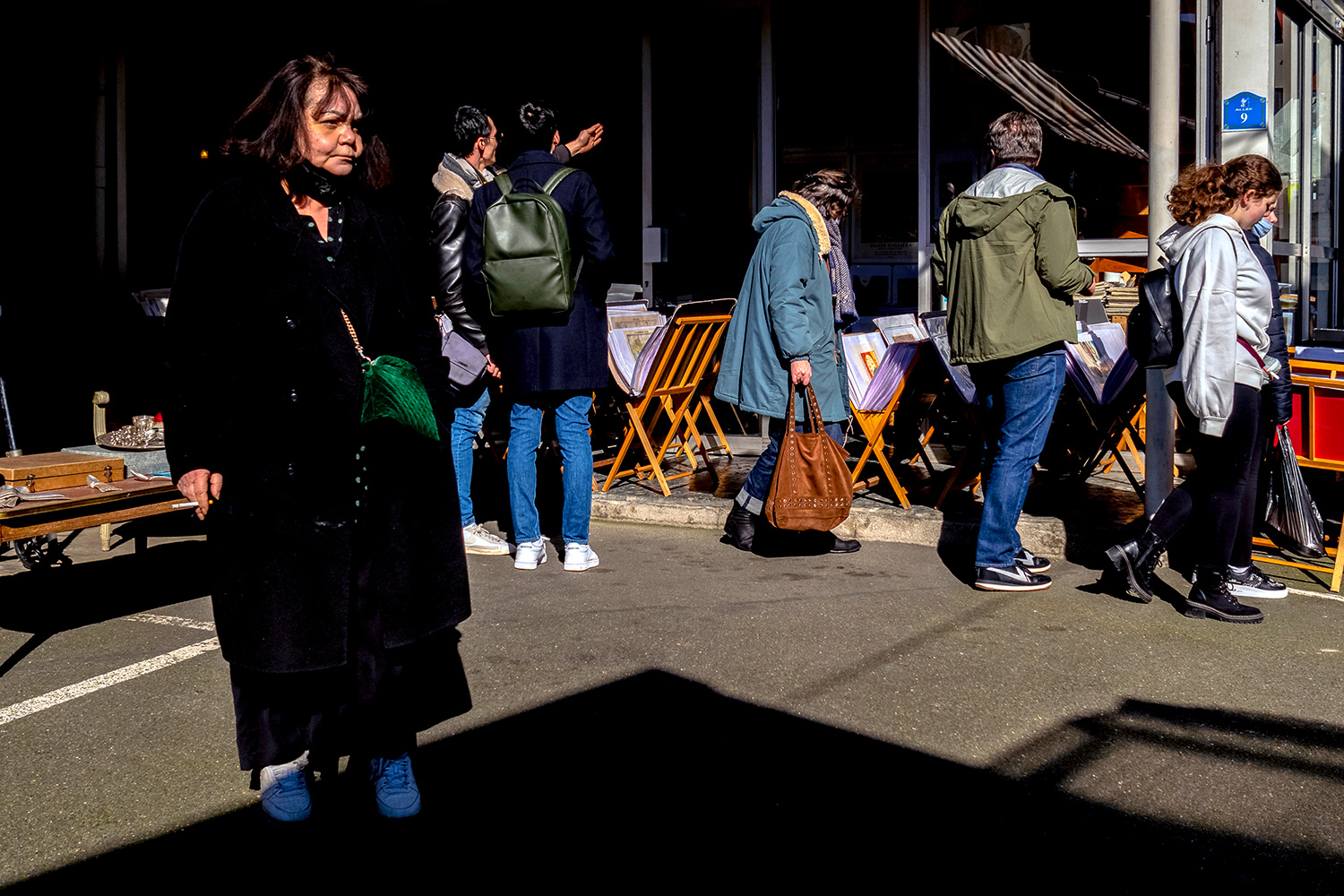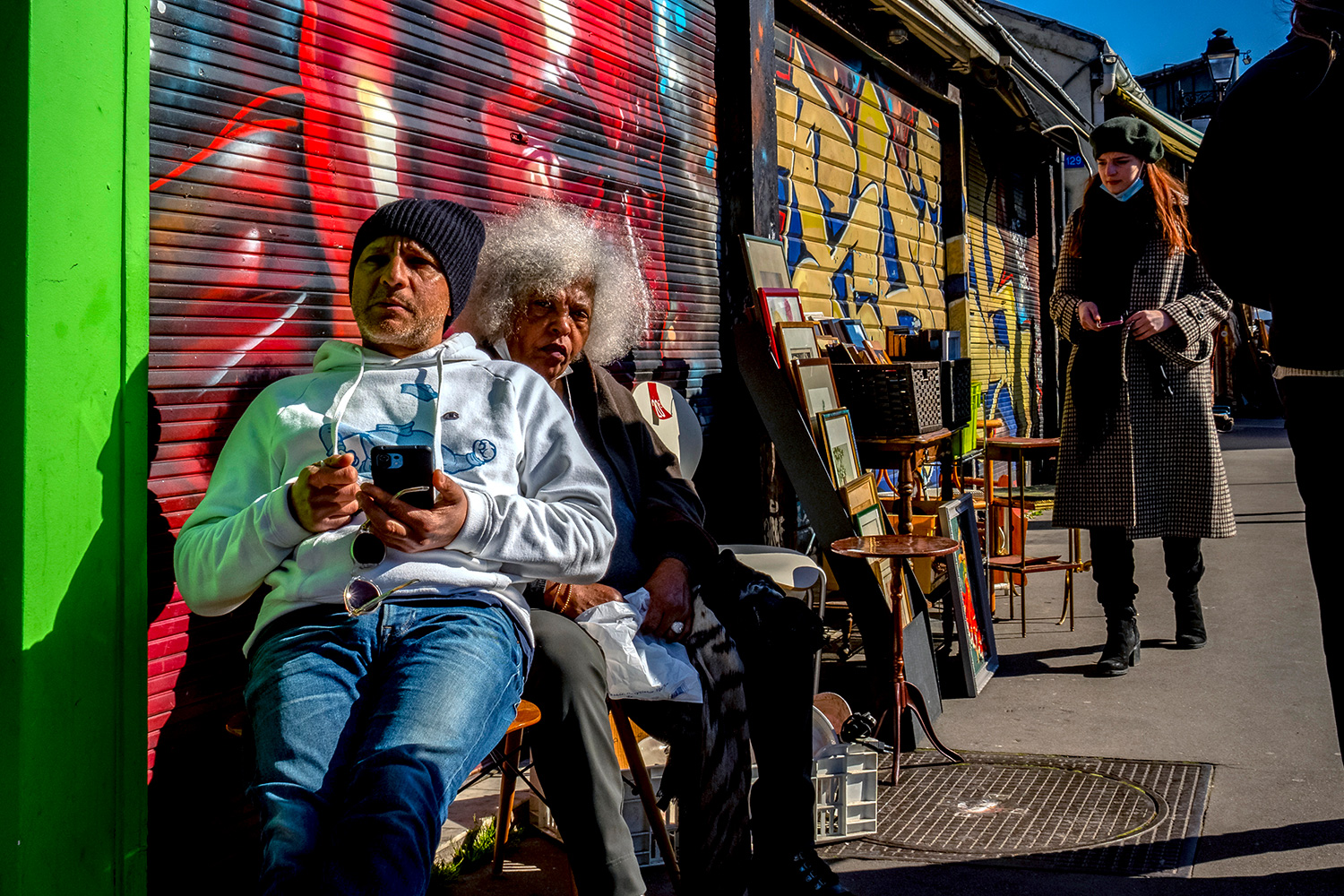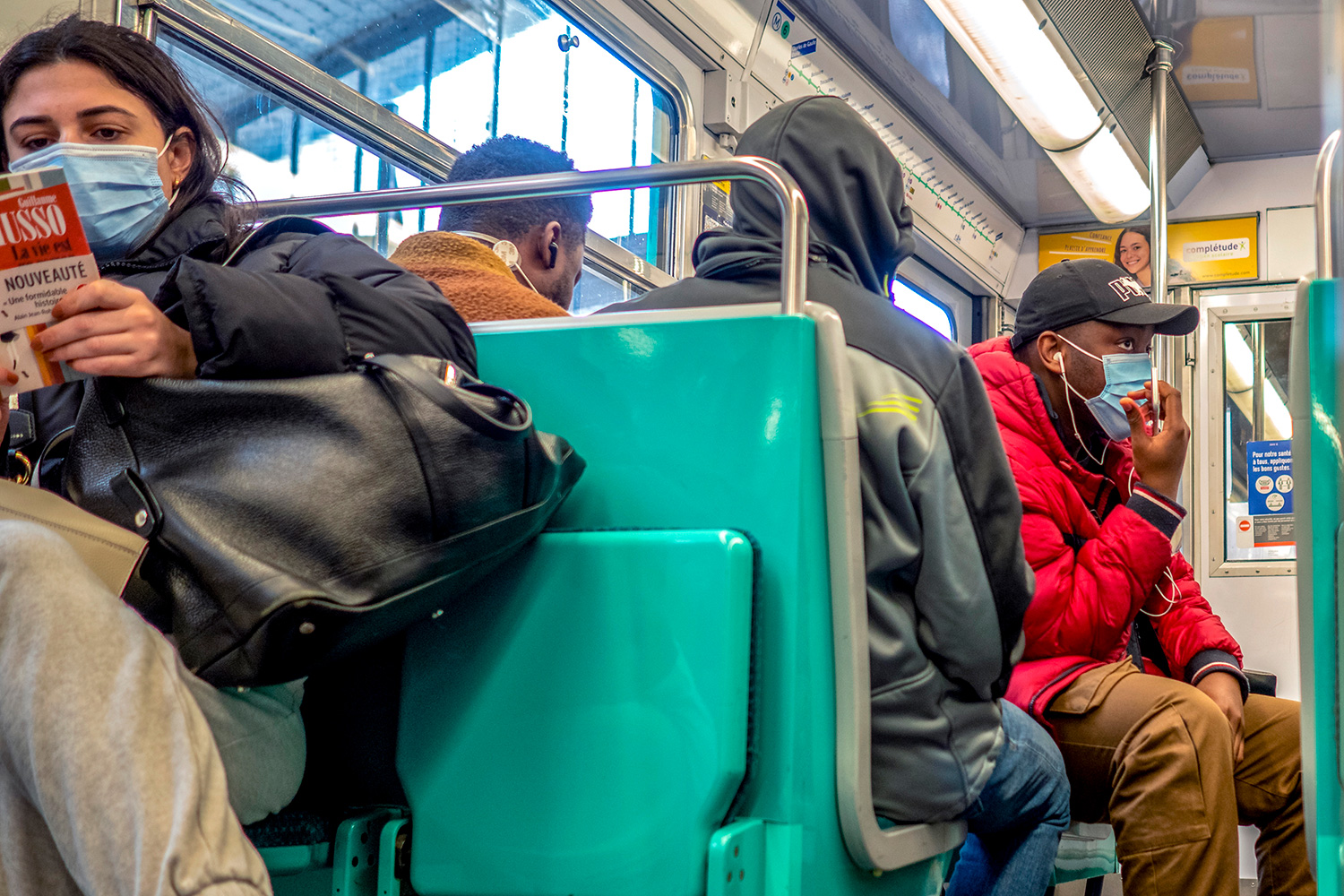 Colour has become very important for me now in all of my photography in general. When walking the streets, I am always on the lookout for it. I try to fit it into what's happening round me. I keep my photos as minimalistic as possible and play with what I find on the streets, publicity, shop windows, especially when the day darkens and street lights come into play. My photos are usually very contrasted. Colours are bright and saturated. I do this on purpose. I burn all detail in the shadow areas by underexposing by a stop and concentrate on the highlights and the colour. I love shooting in bright sunlight, this is when there is a big contrast between highlights and shadows.
Rainy days were my favourite, but now I prefer sunny days because I want very contrasted and colourful pictures. I then process everything in Photoshop. I only shoot in raw. When I process in camera raw the first thing I do is press the auto button which is great to get a general idea. Then I push the highlights all the way to the left and the shadows too. This brings out the details in the highlights and kills all detail in the dark areas. This is not ideal for pictures that are flat and have no contrast. After that, I touch up a few more things, and when I reach the desired effect and the photo is bright and colourful, that's it for me.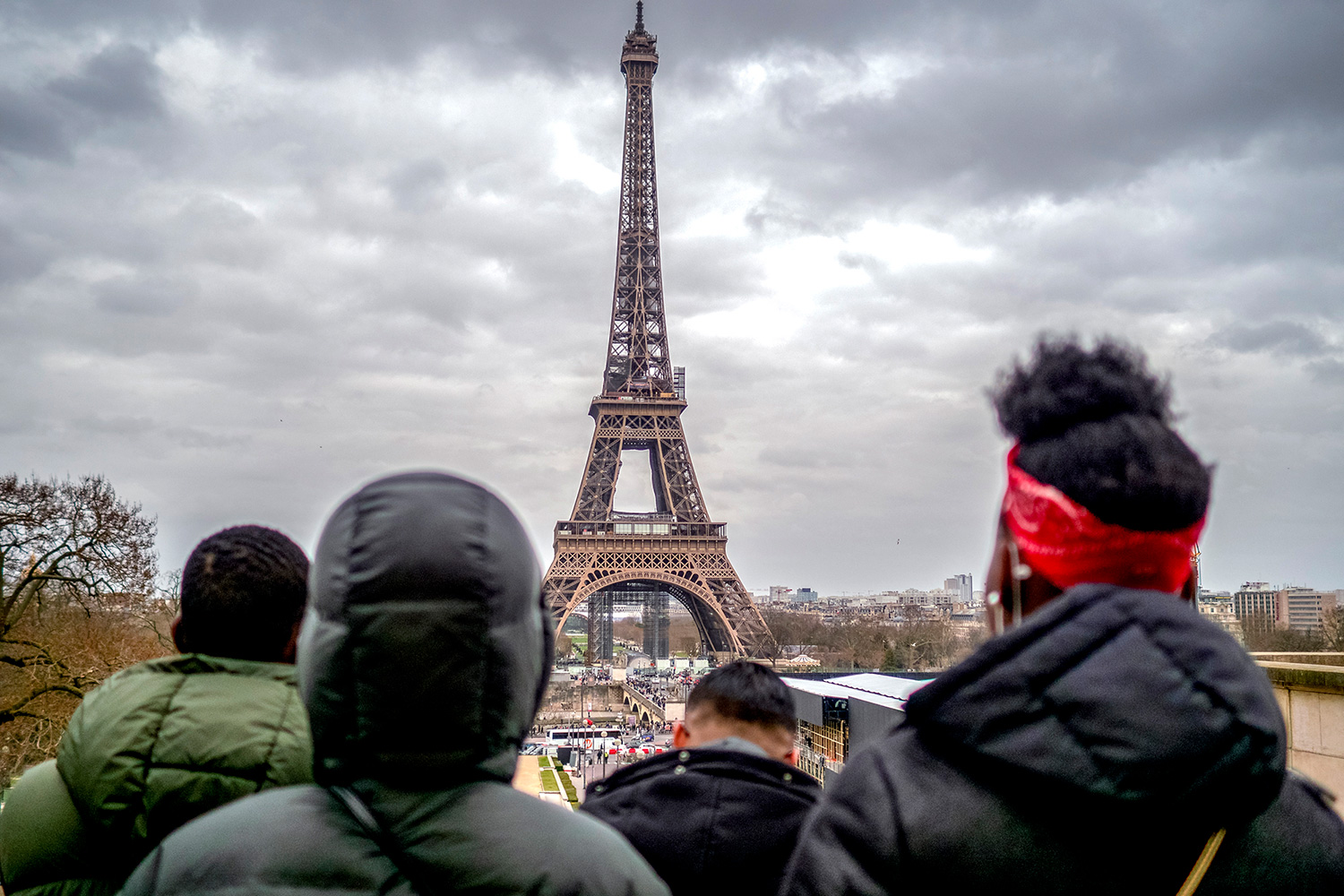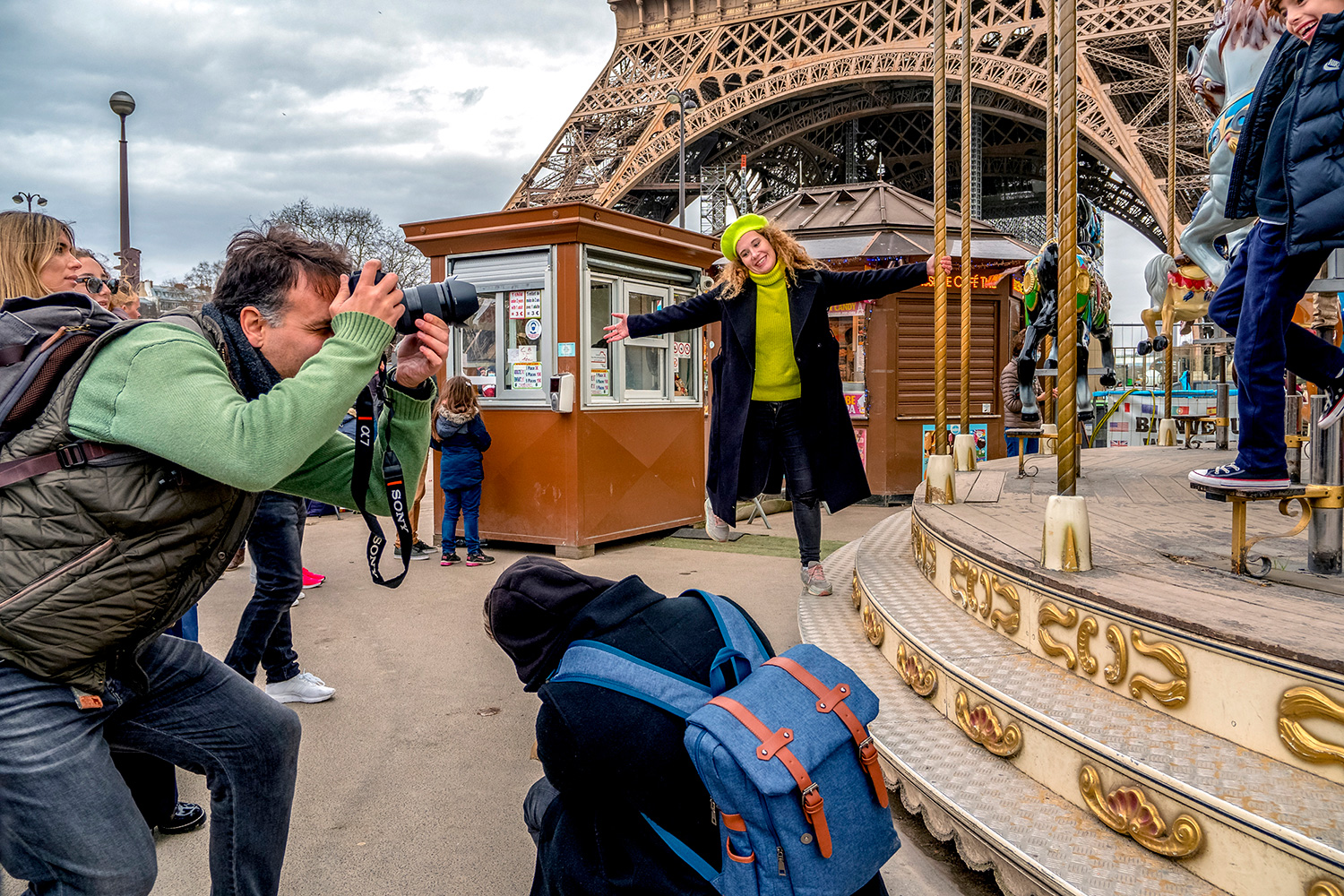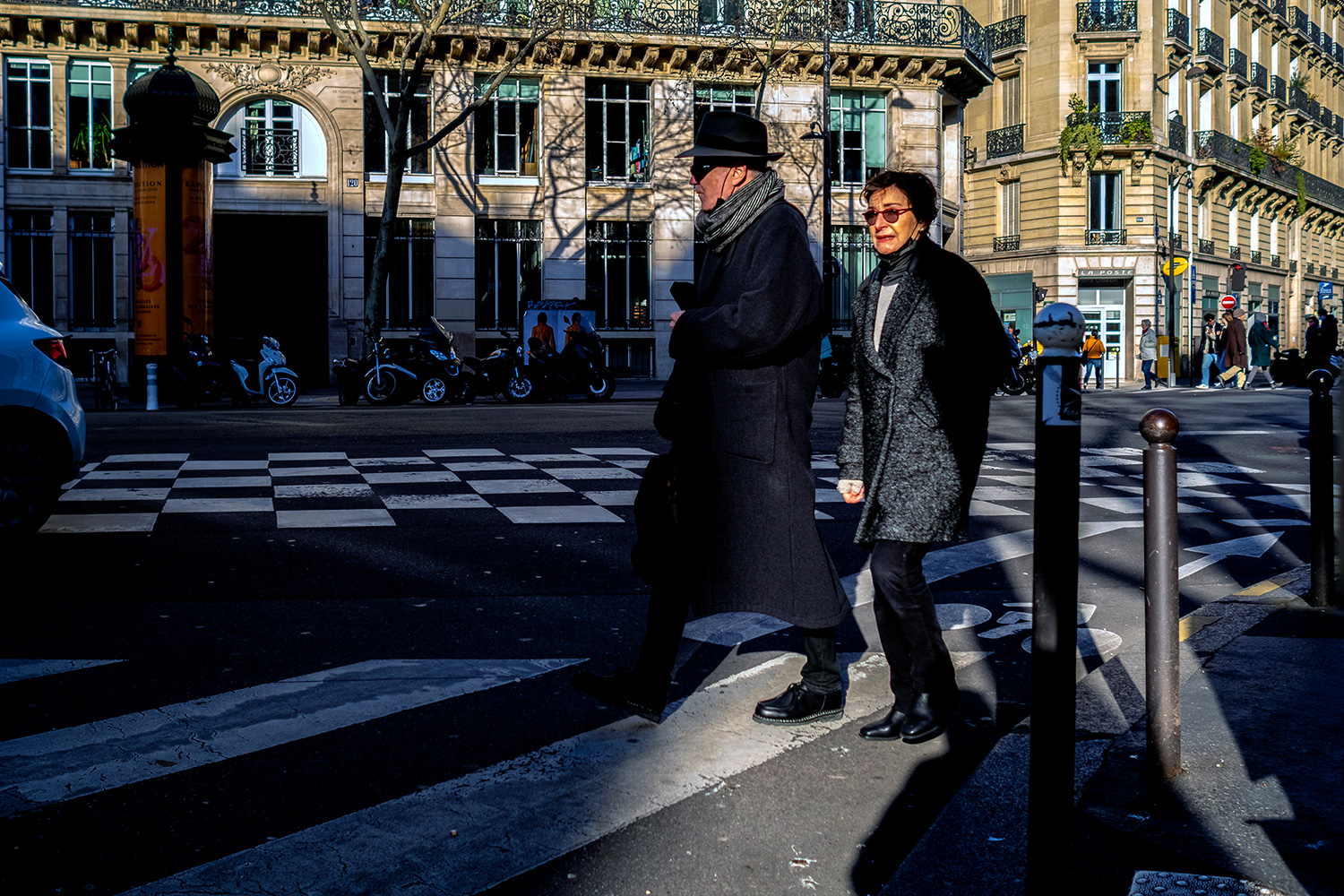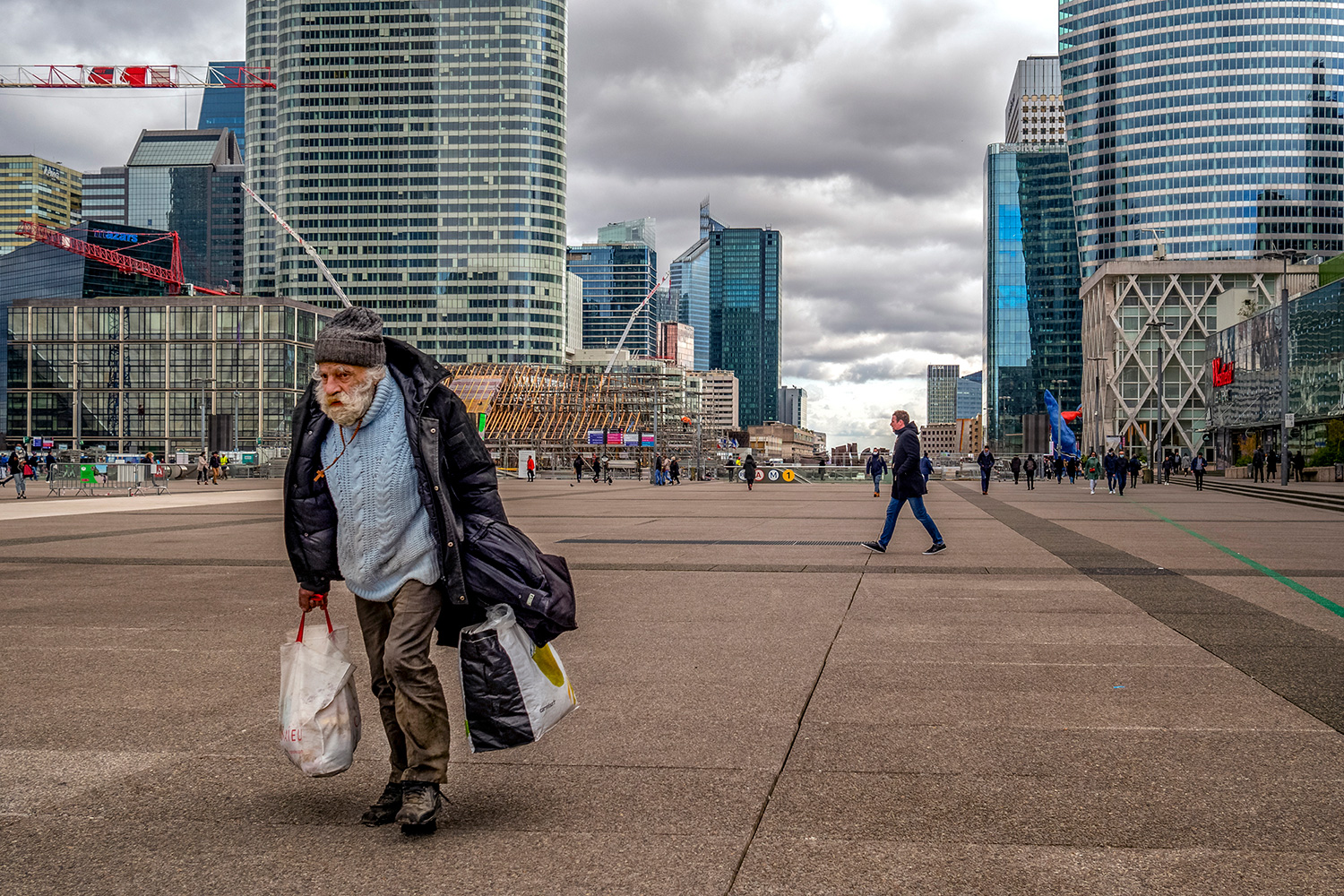 Find the technique that suits you best, learn from other photographers, spend time on the internet looking at photos. There are so many amazing photographers out there. Remember, street photography is, after all, a social document. What would we know about how people lived, dressed, the aspects of urban life and much more if it weren't for those photographic documents that live in archives all over the world? So go out, live the streets with your cameras and above all, enjoy yourselves. You are creating a piece of history. Good light to you all.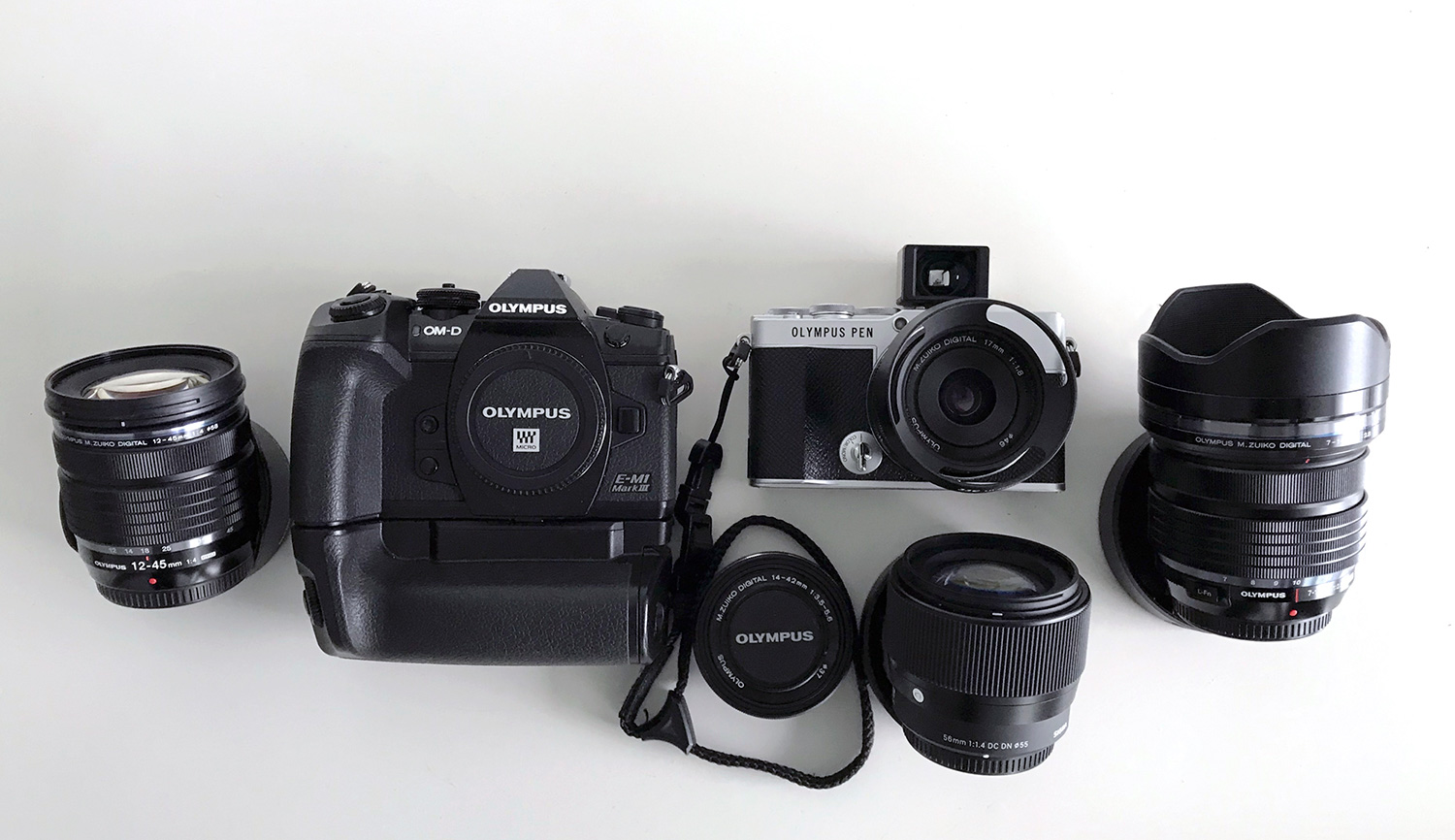 The equipment I work with:
● Olympus O-MD E-M1 Mark III body
● Olympus PEN E-P7 body
● M.Zuiko Digital ED 12-45mm F4 PRO
● M.Zuiko Digital ED 7-14mm F2.8 PRO
● M.ZUIKO DIGITAL ED 14-42mm F3.5-5.6 EZ
● M.ZUIKO DIGITAL ED 17mm F1.8
● Sigma 56mm F1.4 DC DN
● Olympus HLD-9 grip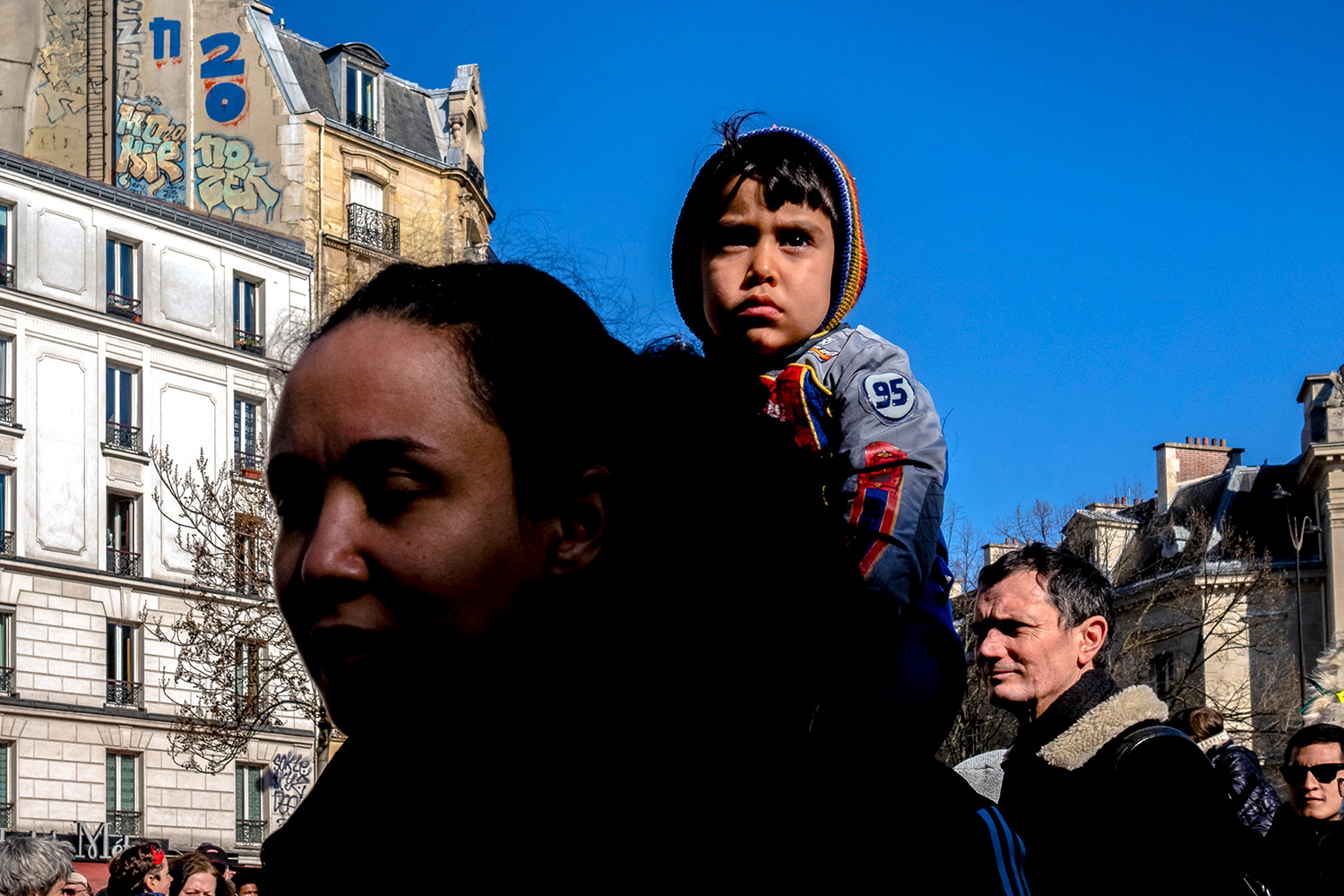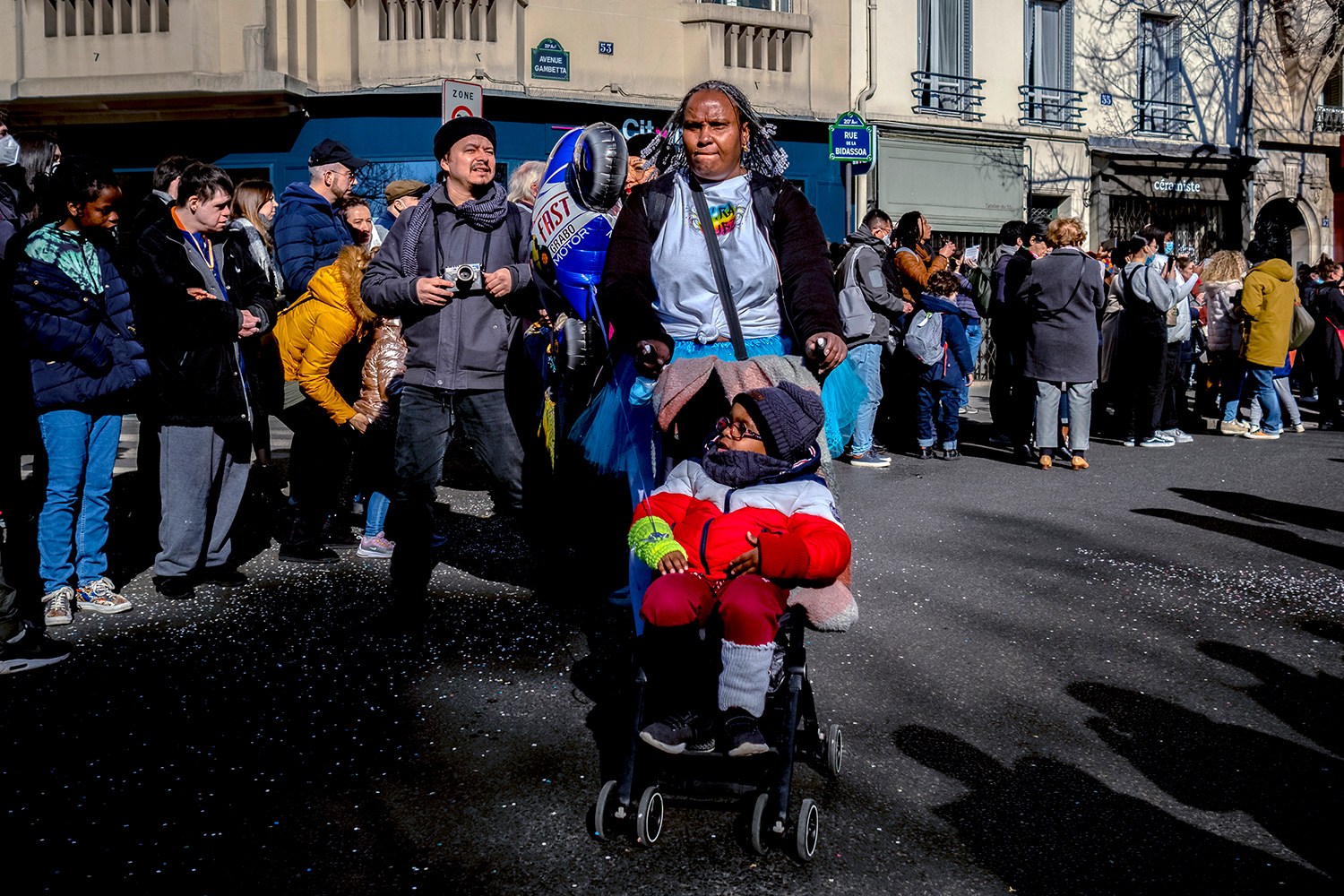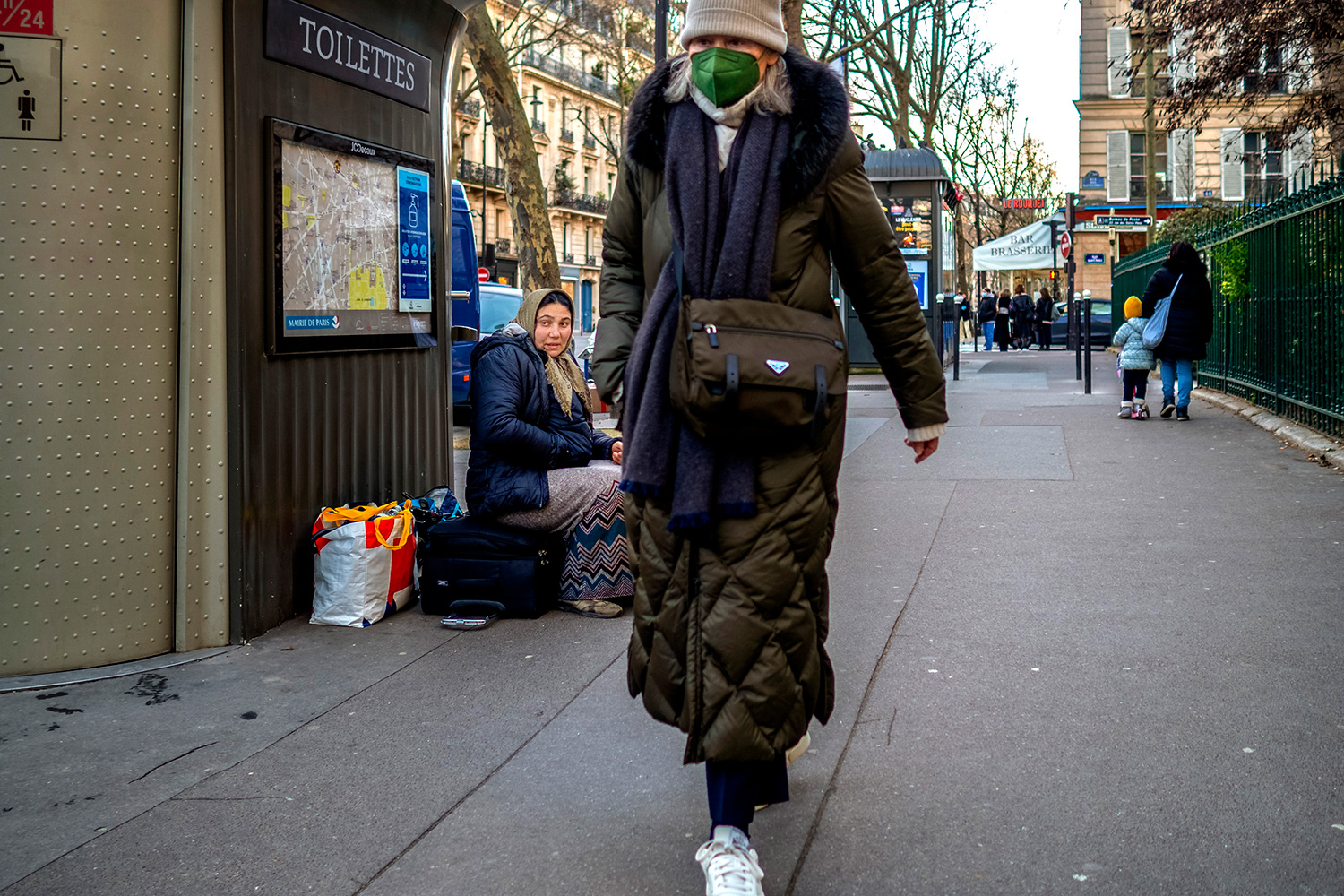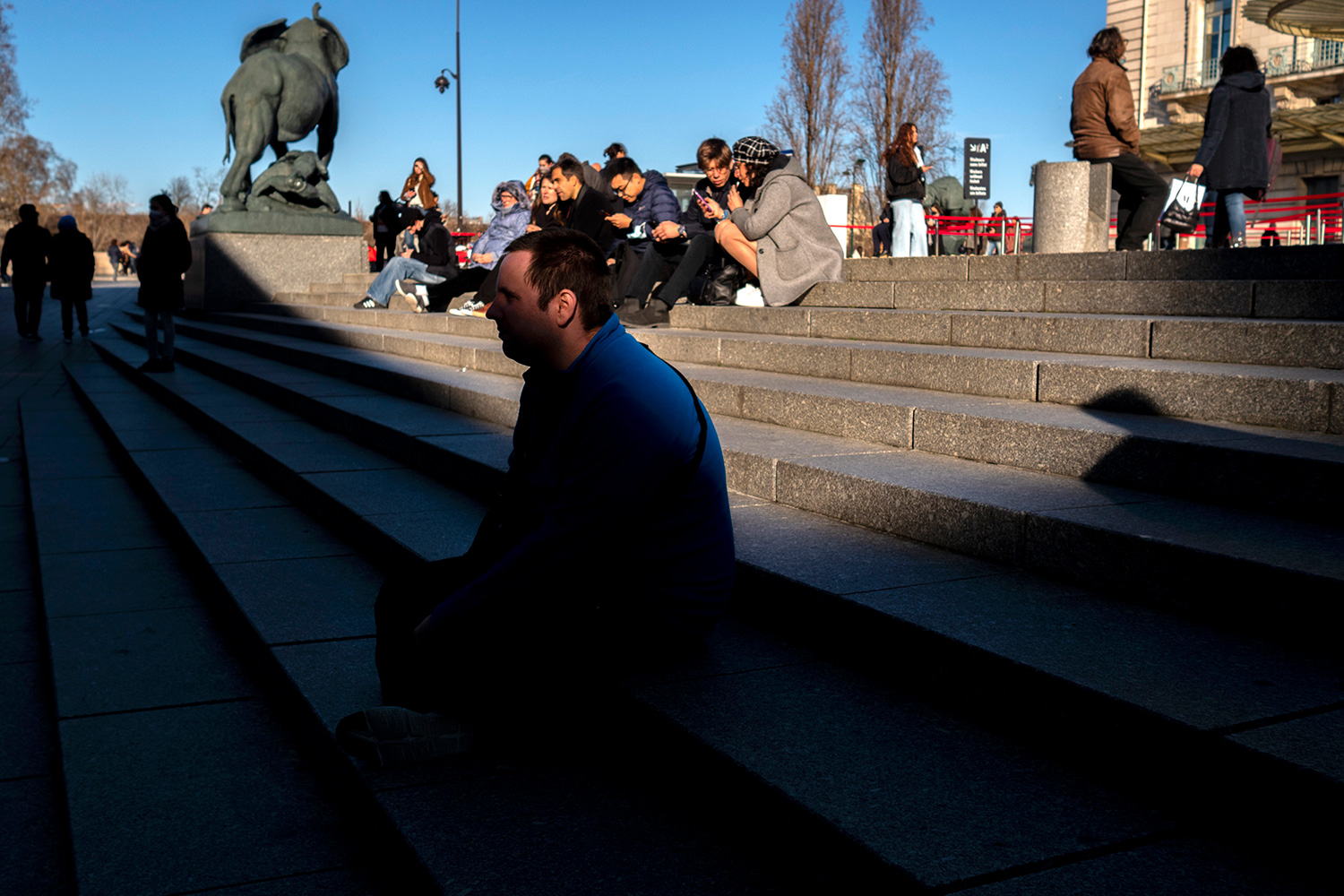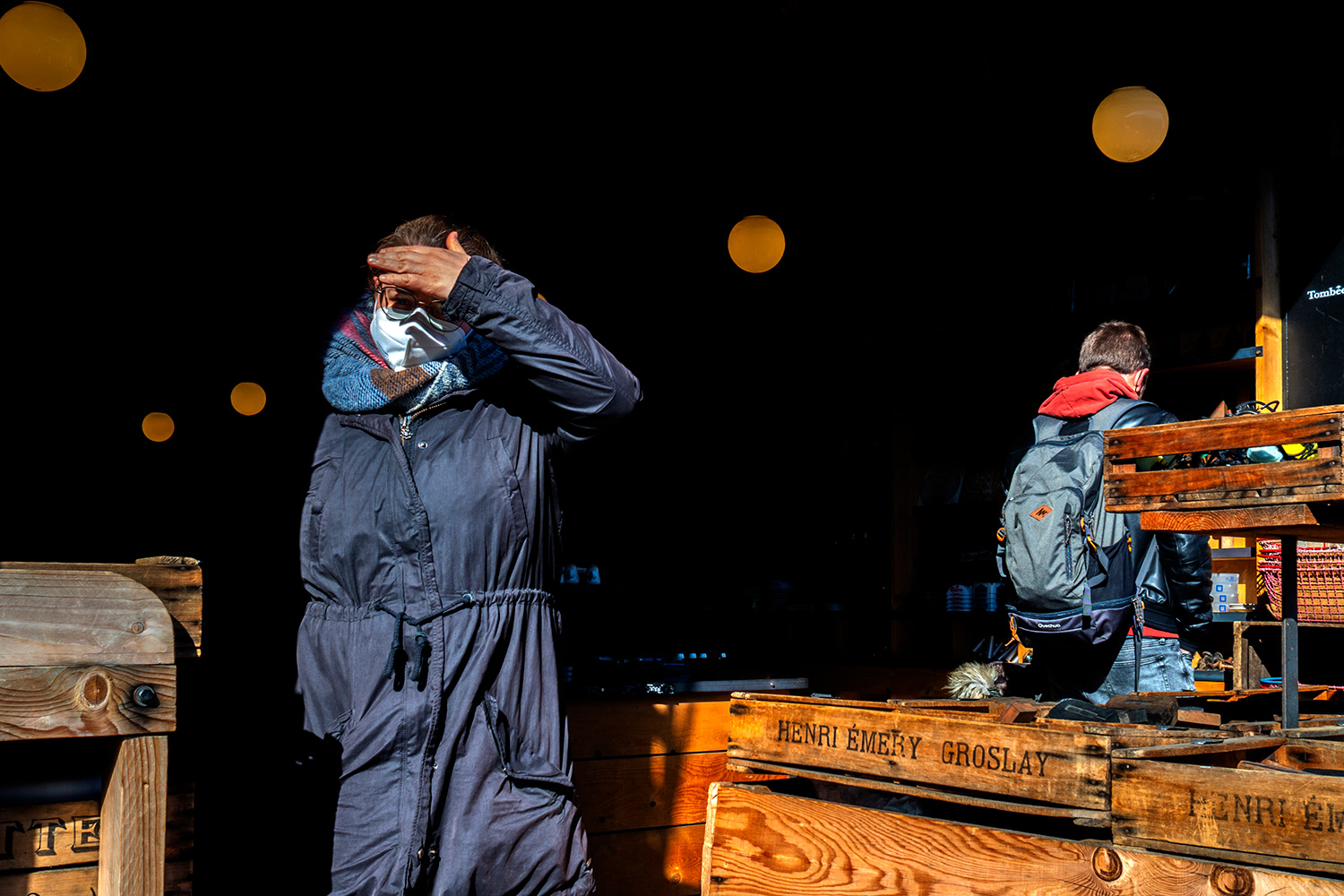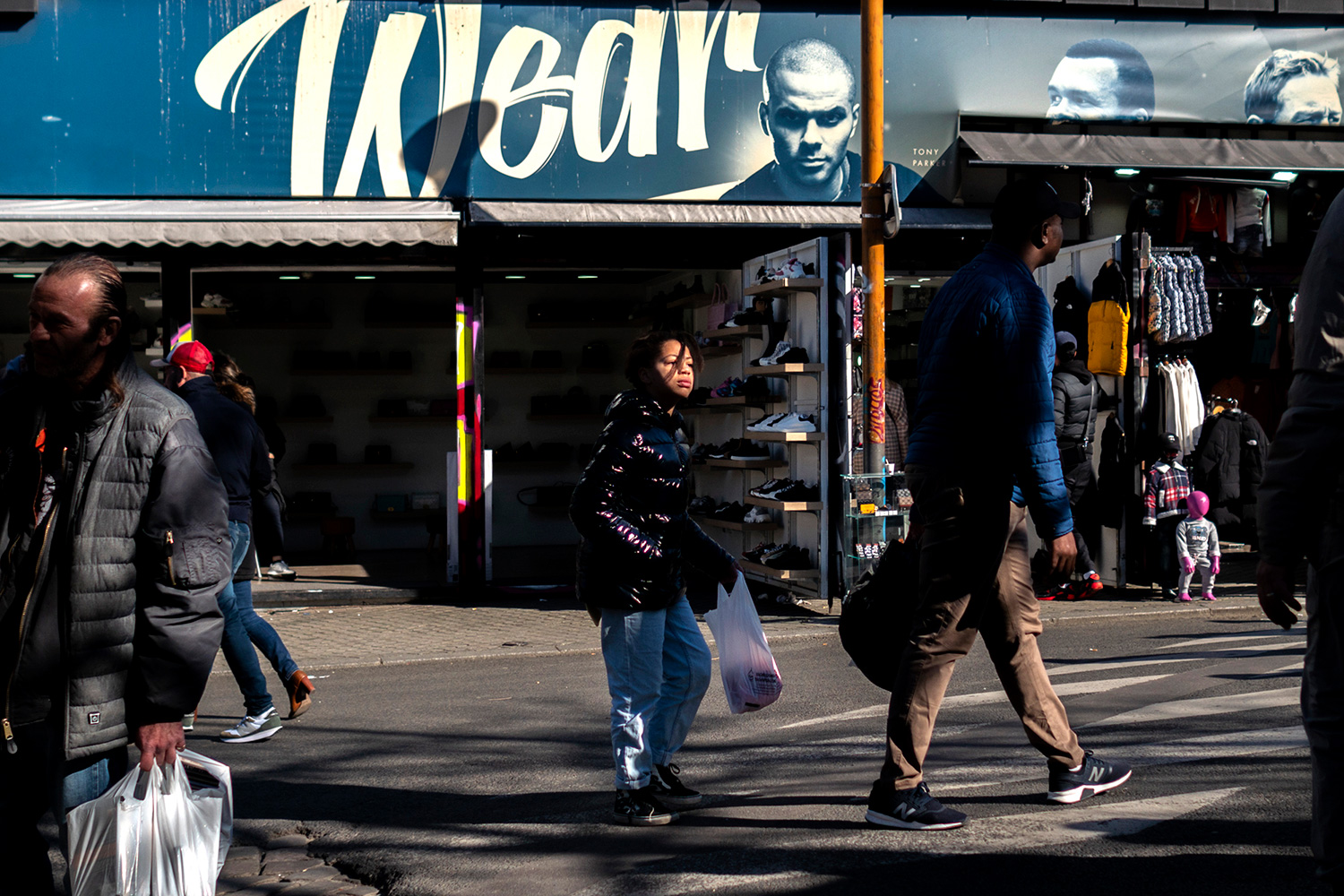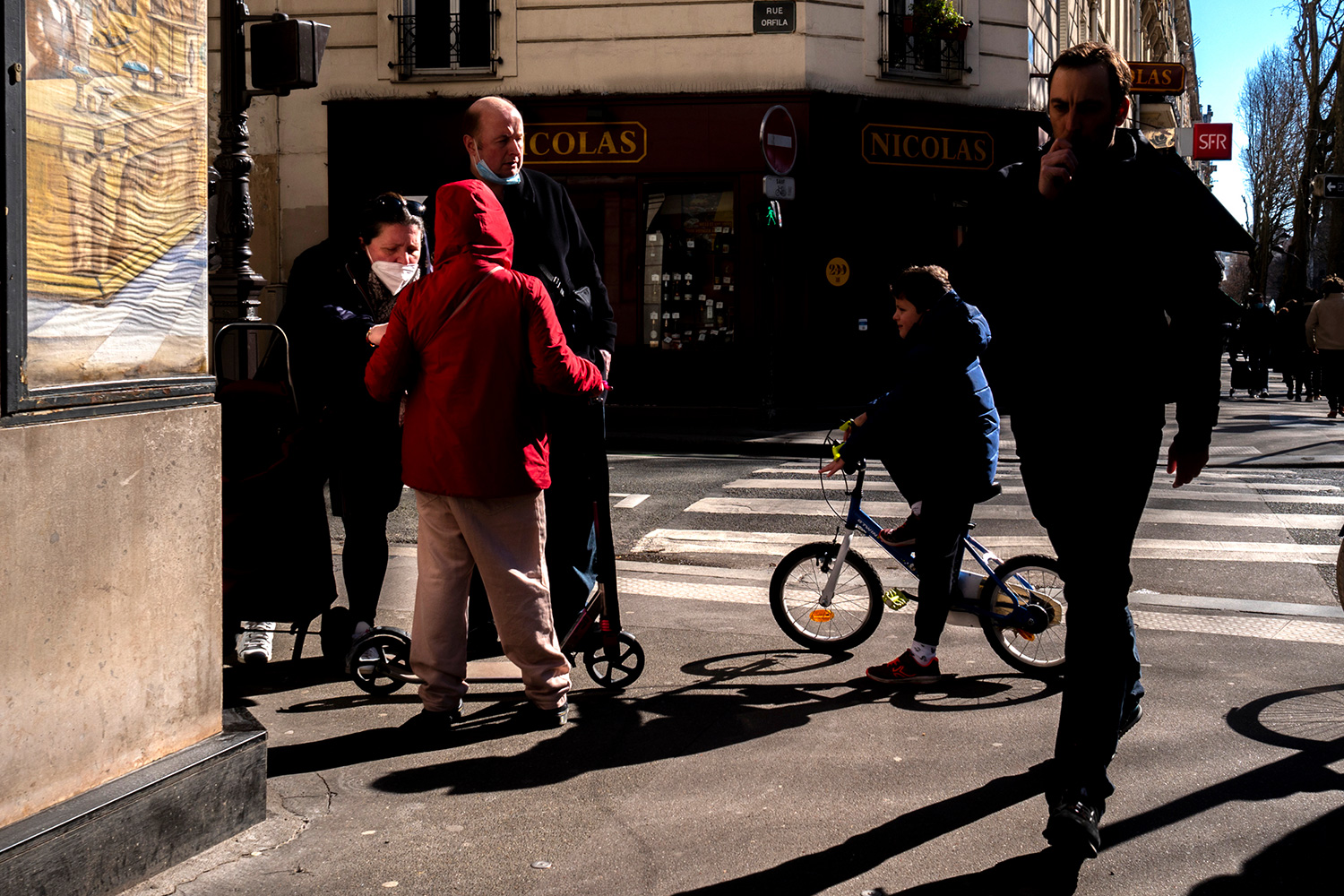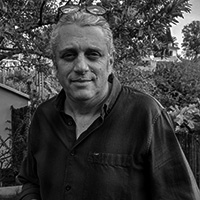 Stephanus Meyer never studied photography officially, he is self-taught and as he himself says the field was and still is his school. He has practiced many different styles of photography such as landscape, portrait, social, street and fine art composite. He has won several awards and has exhibited his work in Madrid, Córdoba, La Puebla (Mexico) and New York among others in both collective and solo exhibitions. His passion for social and street photography has taken him to travel and visit many different countries.