Bright ideas in dark times
It is fantastic to have another of my stories featured in this wonderful magazine. I enjoy passing on my knowledge and experiences with my much-loved Olympus cameras and M.Zuiko lenses and hope that in some way, it can benefit or maybe inspire others to get their gear out and capture some images.
As with most photographers, over the last two years, it has been difficult to get out and shoot the landscapes that I usually capture, and the lack of ability to travel has meant that the areas that were accessible felt stale, and over done! At least that is what I found!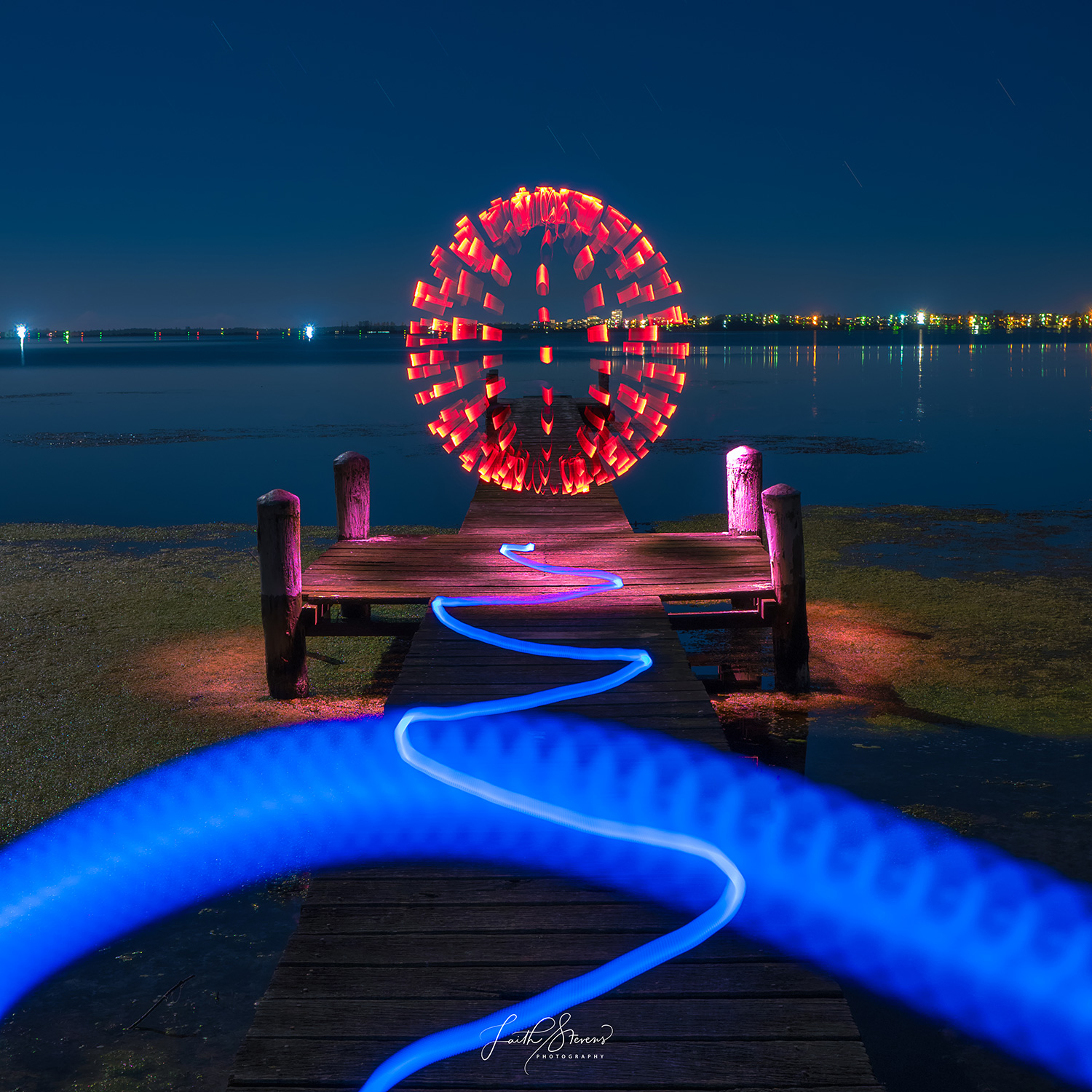 So, what do photographers do when they are forced to go into lockdown? Well, I spent a great deal of time on YouTube, trying to find ways to rediscover and reinvigorate the areas I had access too, spaces I had shot many times, and I came across a topic that I had only tried in a very limited way previously, light painting!
I was amazed by what I was seeing and the beauty of what could be created with quite simple equipment and techniques, and with that, I decided I would give it a more serious attempt.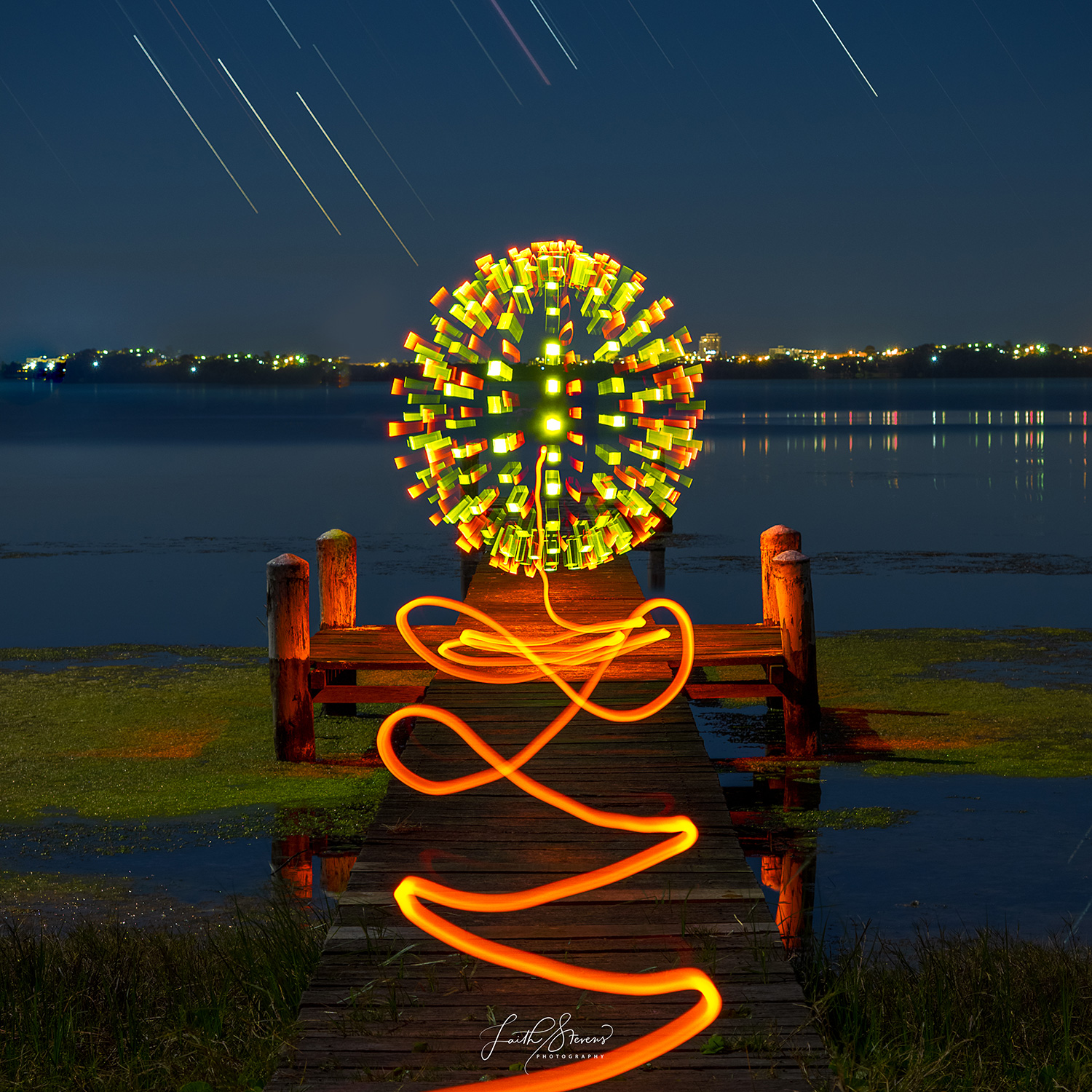 The great thing with light painting is that all you need is a camera capable of long exposure photography, and as we know, our Olympus cameras have the Live time and Live composite modes that seem to be made for light painting, a light-emitting device or a brush to paint with if you like, and a tripod to hold your camera steady, and with those three things, you can create magical images where the possibilities are limited only by your imagination!
As with most things, there are purpose-built tools available for light painting photography that can be purchased off the shelf. I was amazed at the shear amount of gear available, to be honest, and after my research, I decided to purchase some fantastic gear from Jason Page and his team of wonderful people at "Light Painting Brushes".
I should also add, I loved their gear so much, I reached out and asked them to send me some additional light painting tools to help me make more fantastic images for this story and thankfully, they obliged! Thanks, guys!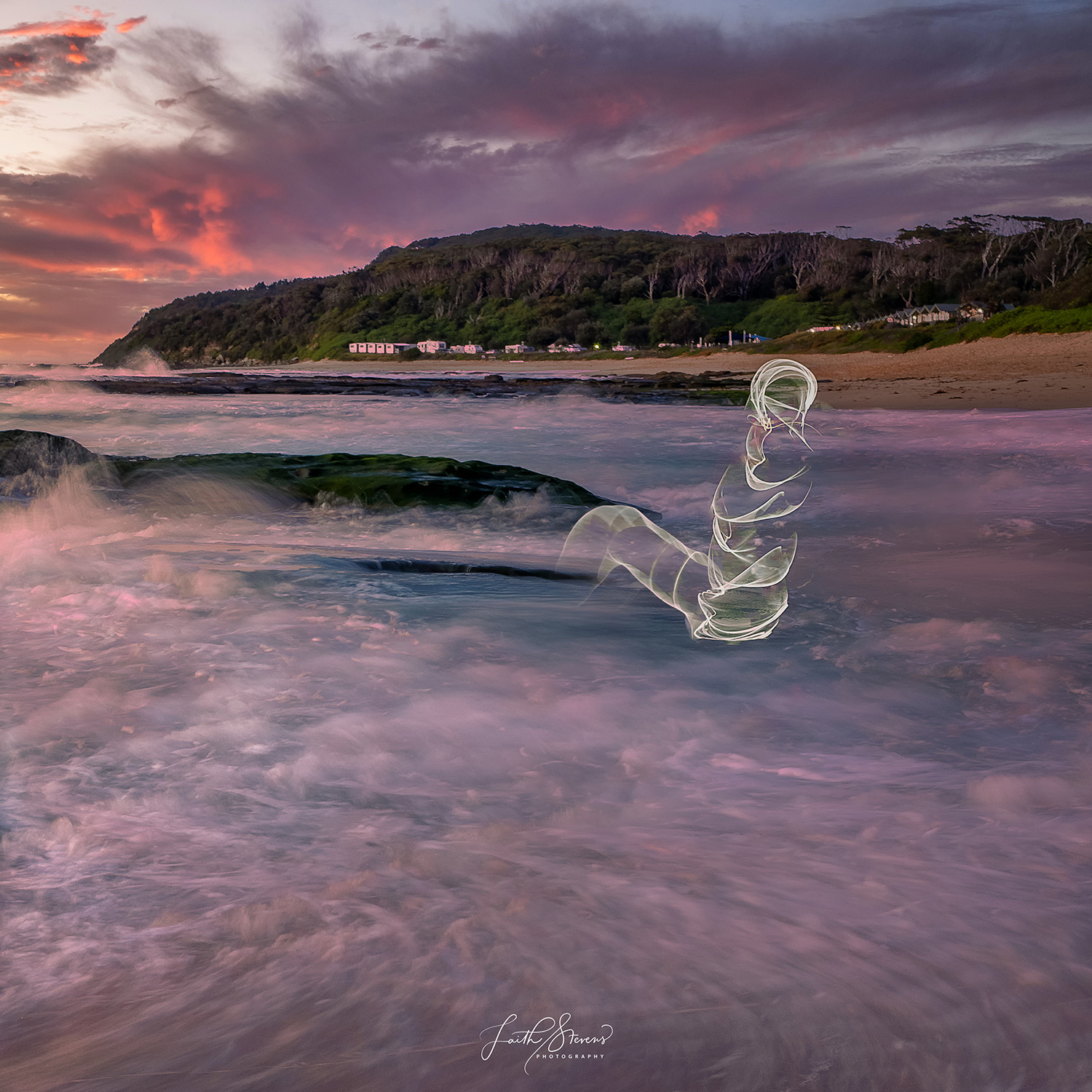 However, if for whatever reason, you are unable to purchase ready-made tools for your light painting, don't despair, as you probably already have a great many things that can be used to make fantastic images just laying around the house, from tin foil to perhaps an old soft drink bottle. So, I challenge you! Go have a look and see what you can find, you will be amazed!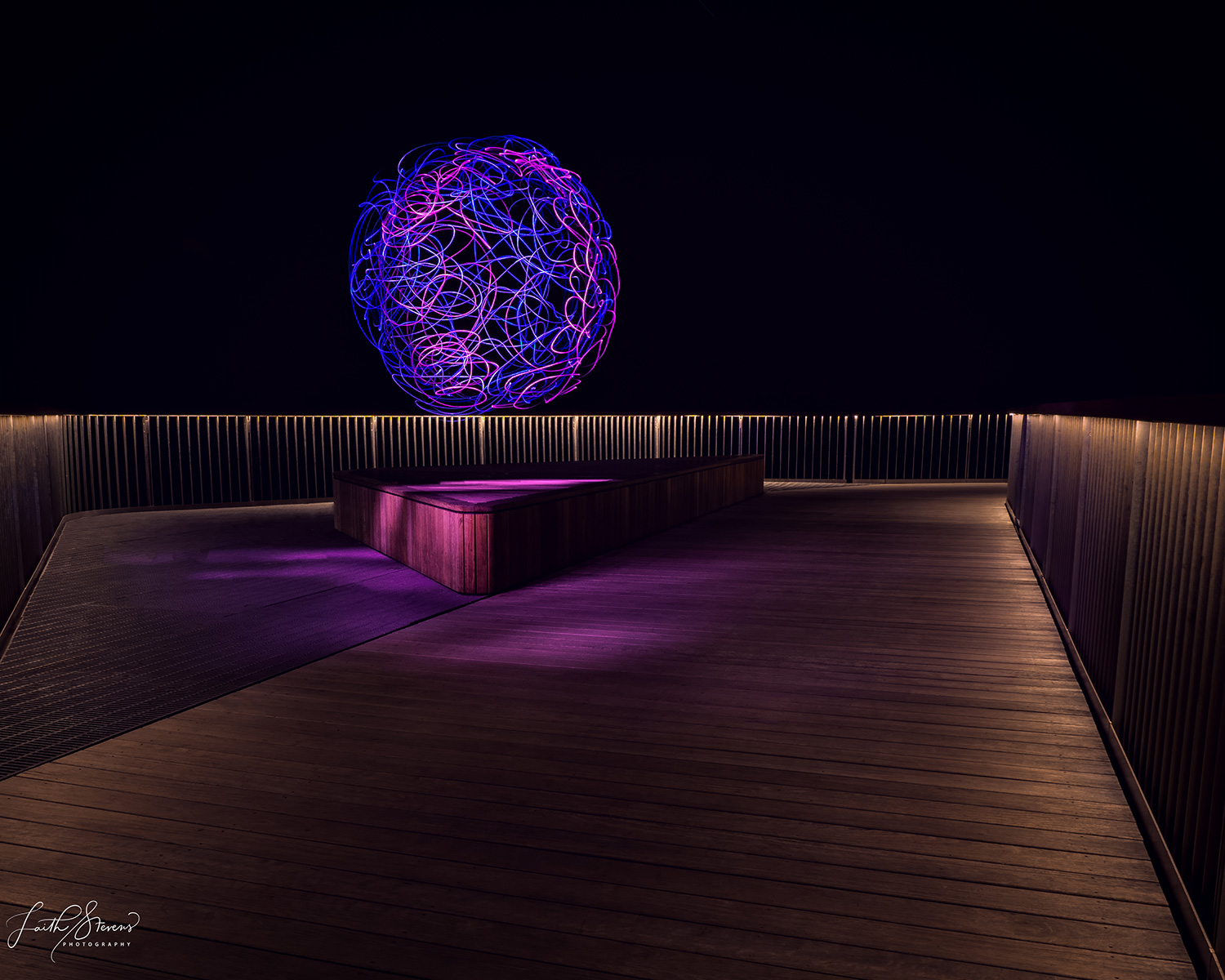 Basic Equipment
Flash Lights, there are endless varieties of flashlights out there, some are more capable and better suited to light painting than others, these lights I have found to be great and work really well for my work:
● Lightpainter by Ryu's Lightworks (1200 Lm) is a light that has been purpose-built for light painting and offers many modes that will help you create wonderful images.
● The Coast G26 (400 Lm)– is a good beginner flashlight and can be purchased as part of a beginners kit from Light Painting Brushes.
● Nitecore P10V2 (1100 Lm) with the RSW2 remote trigger is also a great light.
● Nitecore E4K (4000 Lm) is a great and very powerful light that is good in brighter environments to help your work pop.
Again though, any light-emitting device will work well depending on how you decide to use it.
Ready-made tools, there is a fantastic array of light painting tools available for purchase from numerous companies, the following are some of my favourite tools or brushes:
● Light painting brushes Plexi's – these wonderfully shaped plexiglass / Perspex shapes can be fitted on the end of the flashlight using adaptors and coloured using gels.
● Light painting brushes fiber optic brushes – allow fire and pixie dust effects to be produced and can add real interest to portraits.
● Light painting brushes glitter sticks – are very simple tubes purposely designed to produce wonderful textured patterns
● Light painting brushes portrait light and light hoods – allow you to easily paint light onto your subject without it getting back to the lens.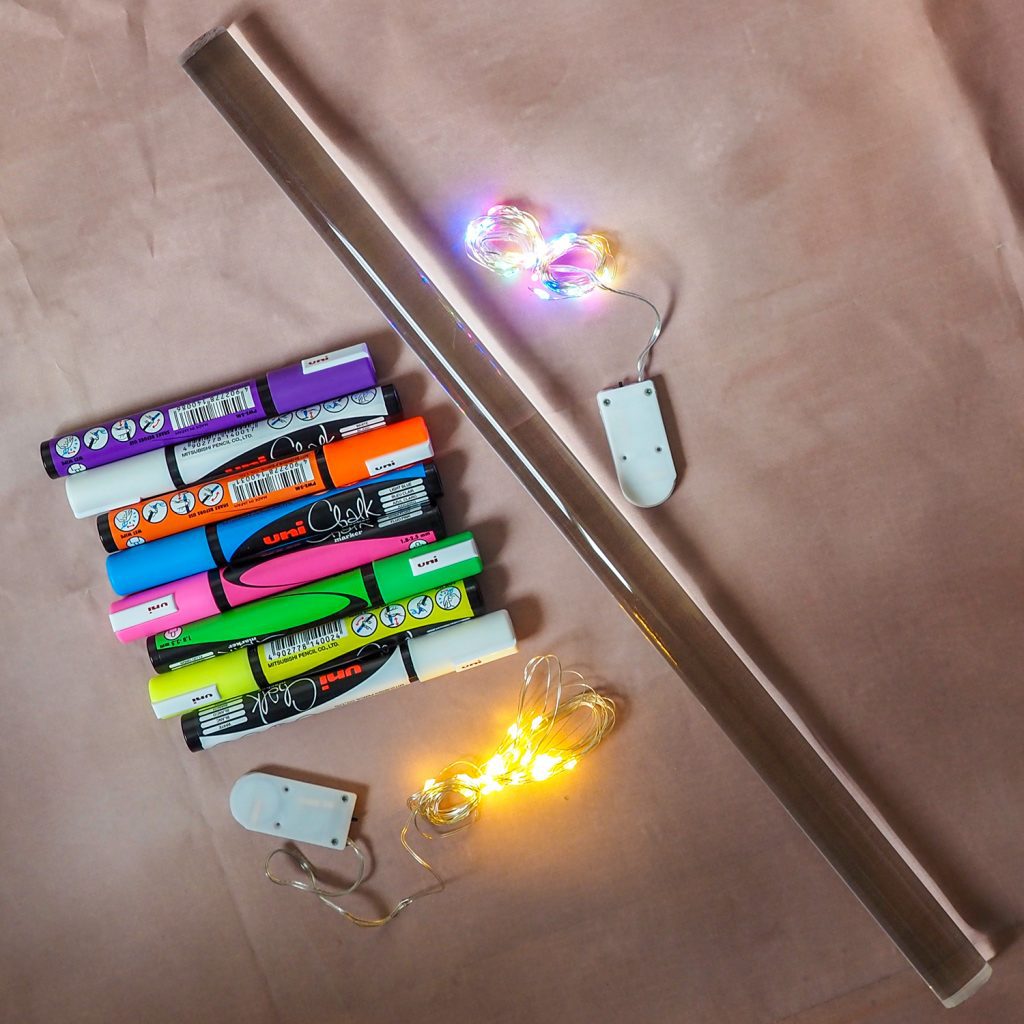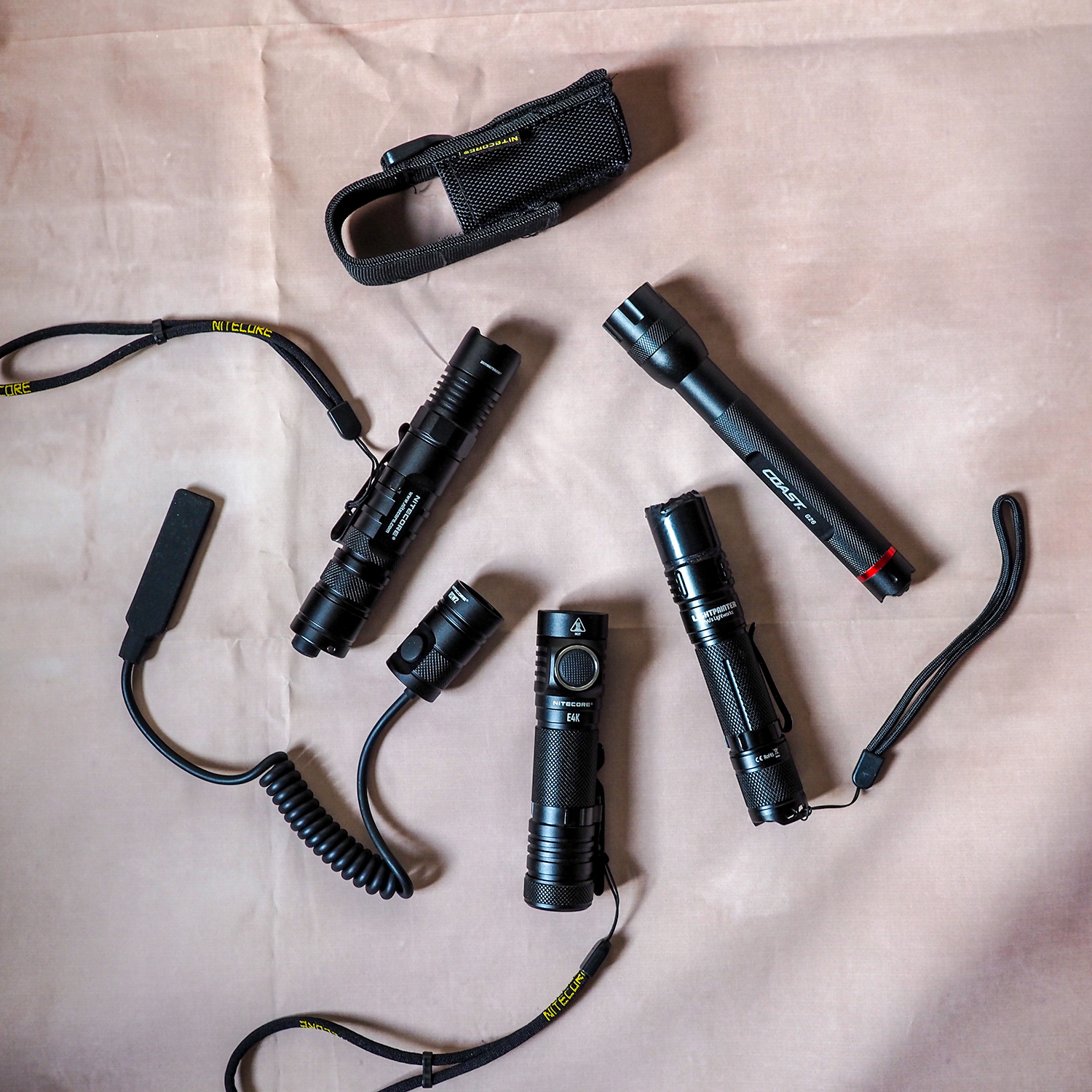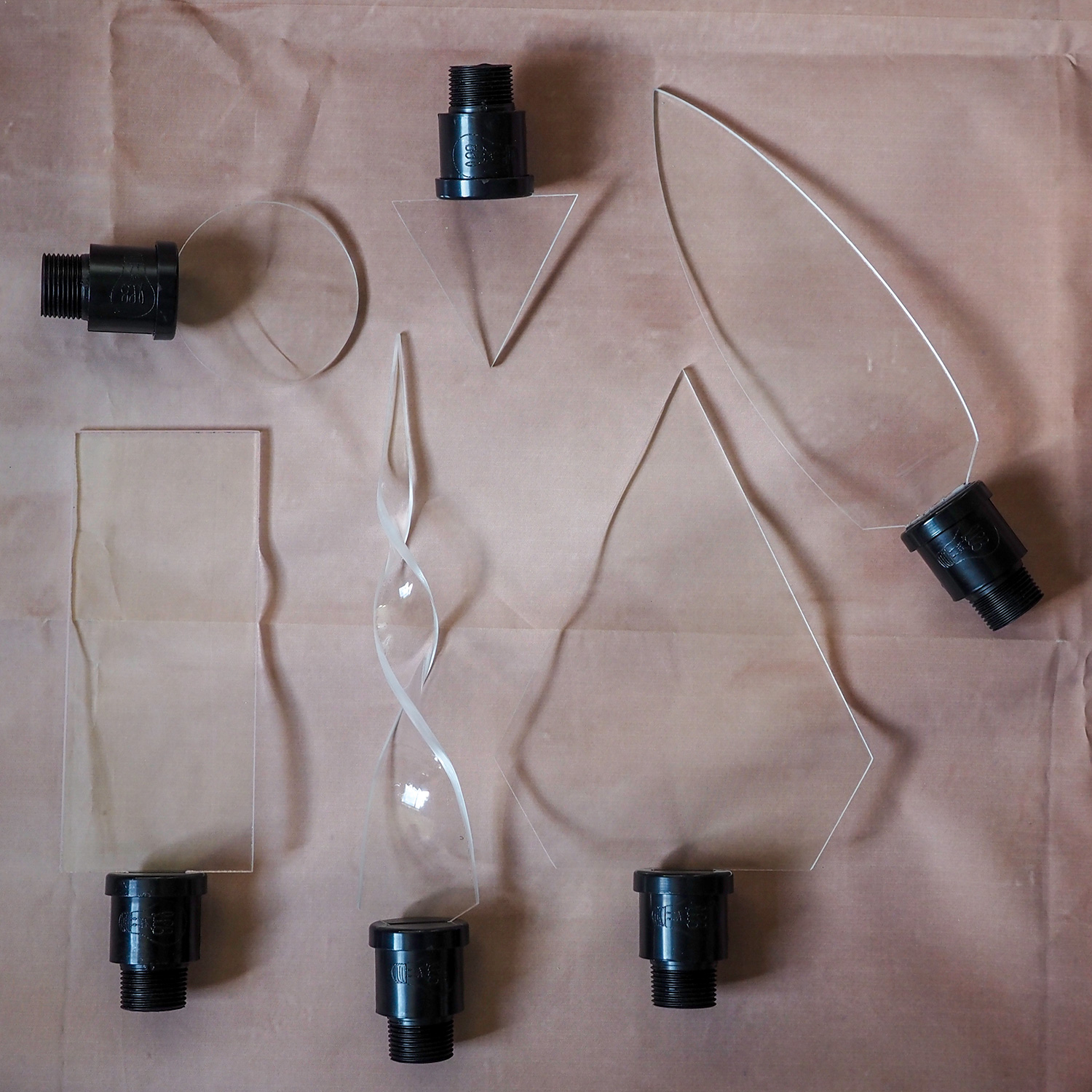 Homemade tools, and here is the beauty of light painting! Anything you find around your home could be a potential light painting tool or brush, and you can get really creative. I have purchased some cheap led lights from eBay and turned them into a ball that can be spun on a string to produce great orbs of light, bicycle wheels with EL Wire can produce fantastic domes of light, a Perspex rod with a flashlight coloured by chalk pens can become a light Sabre like a tool or crumpled tin foil and a flashlight can produce awesome results, the process of searching for something to help you make an image with really help get the creative juices flowing and help you reimagine possibilities!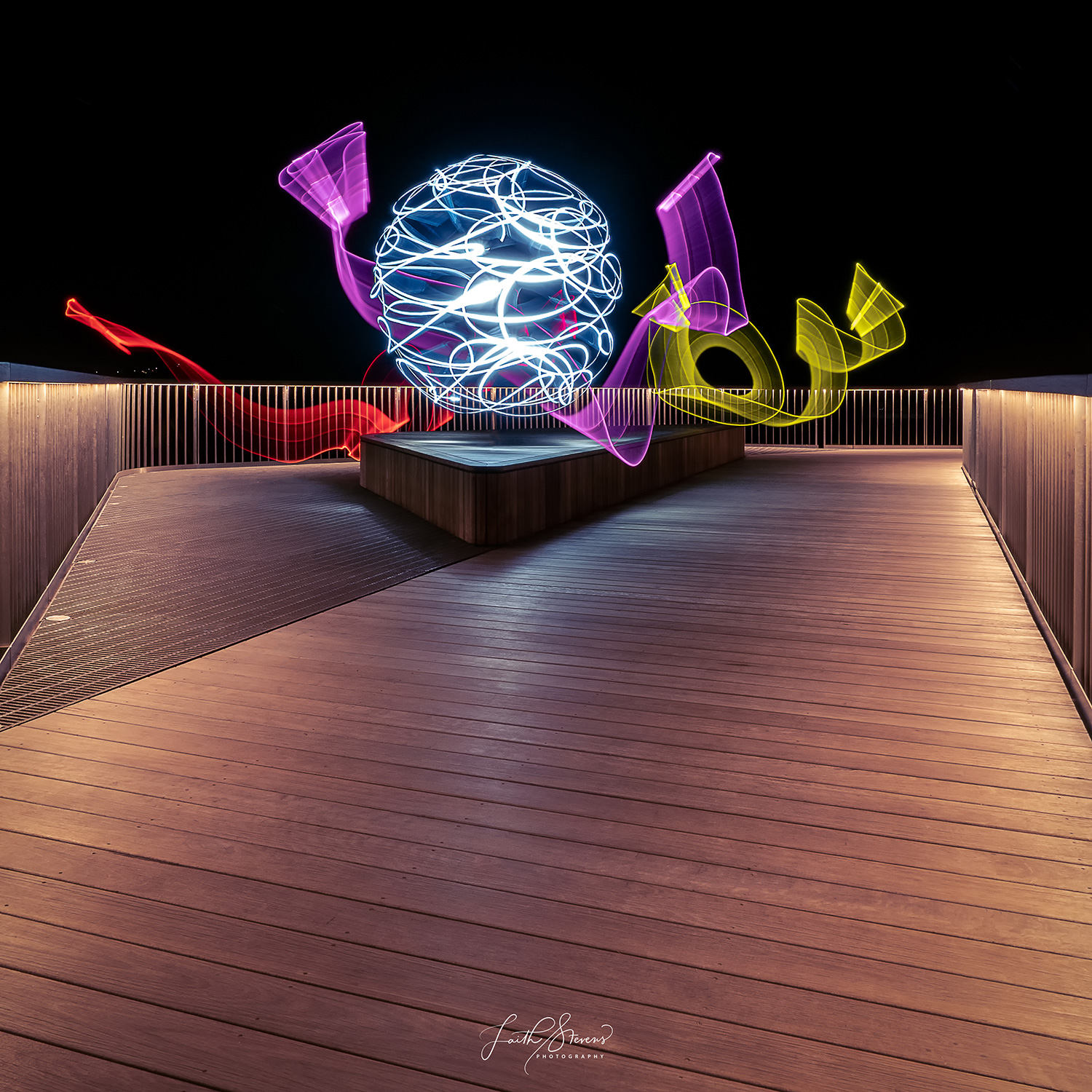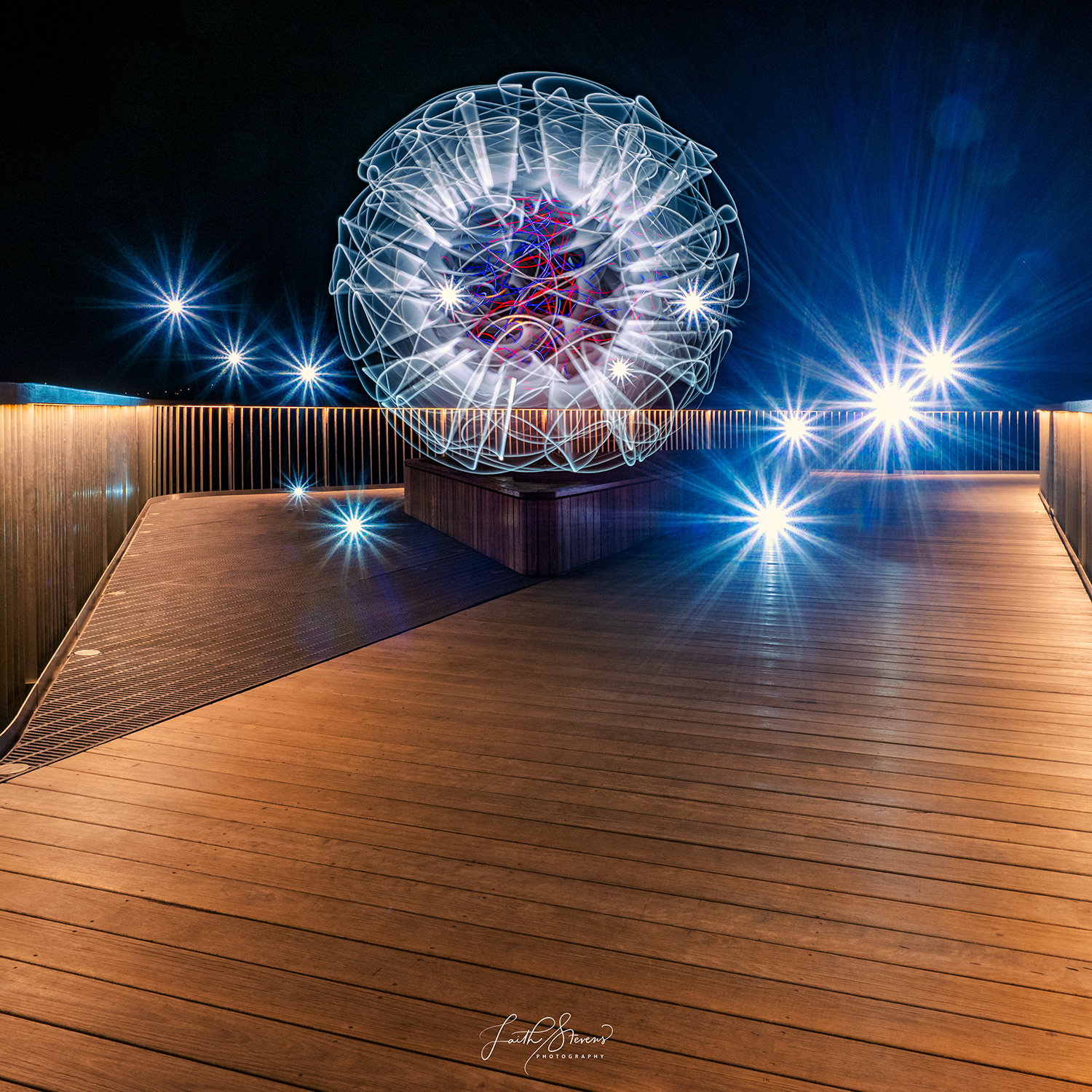 Again, the only limiting factor for what you can achieve is your imagination. You can create anything from abstract patterns and beautiful symmetrical orbs that seem to hover in space to creative light painted portraits and spirographs, the possibilities are endless.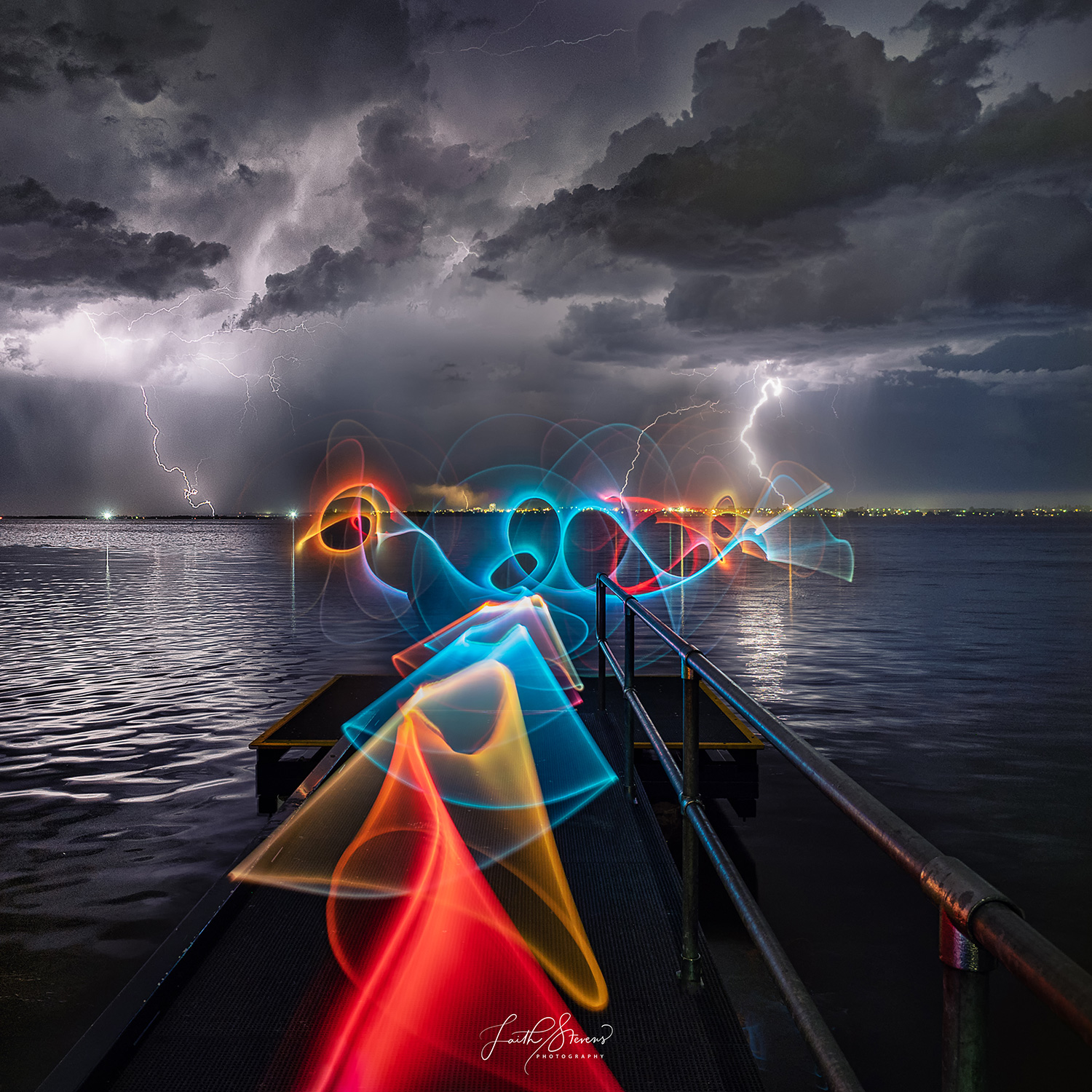 For a great deal of light painting methods, it is important to have your camera locked off on a sturdy tripod to keep it still whilst you move the light in front of the lens to create your masterpiece, but this is not always necessary, some fantastic abstract result can be achieved by zooming in or out on zoom lens during the exposure too, or to get really inventive you could try to pull focus and then in a live composite mode capture, refocus and add additional patterns or shapes to the focus pull image.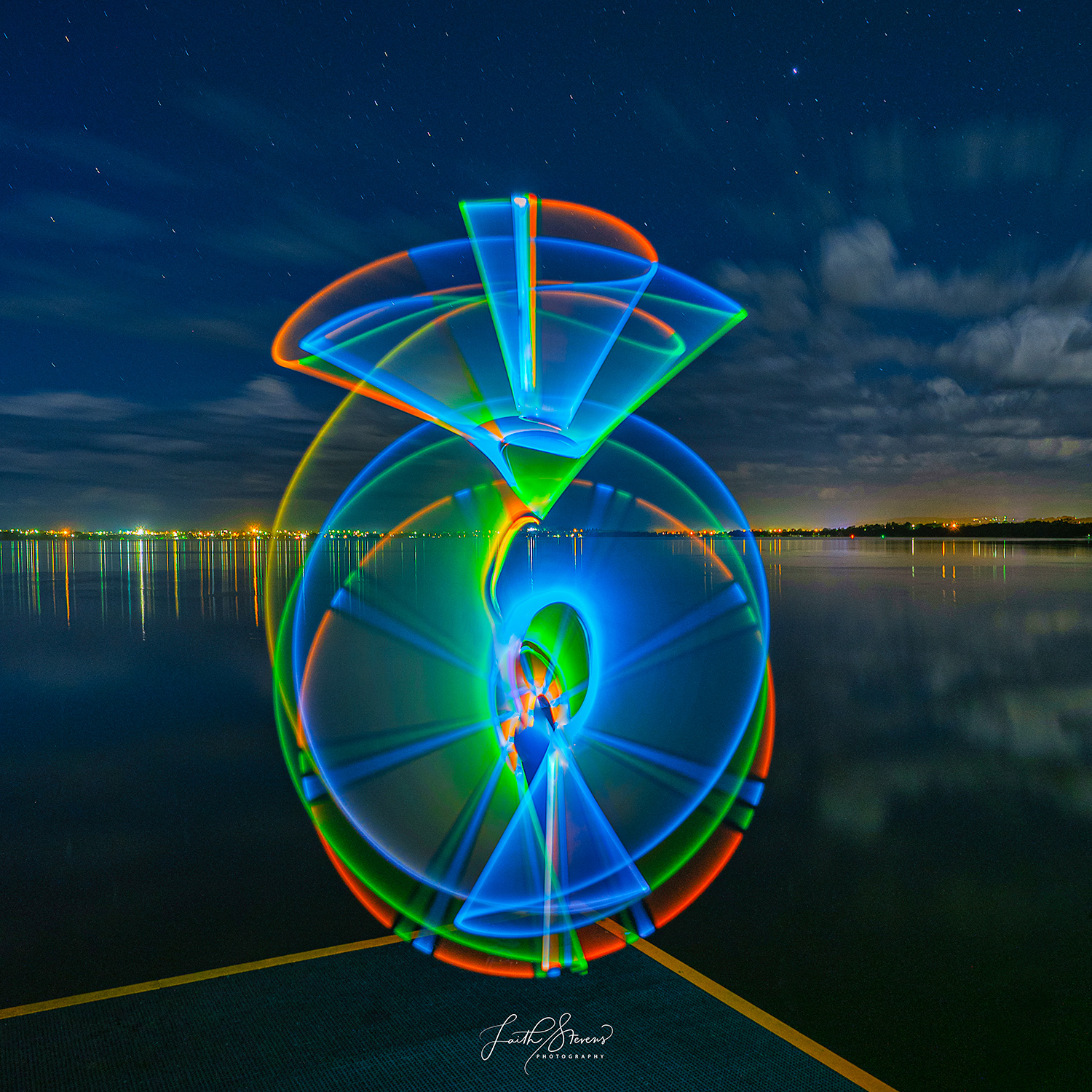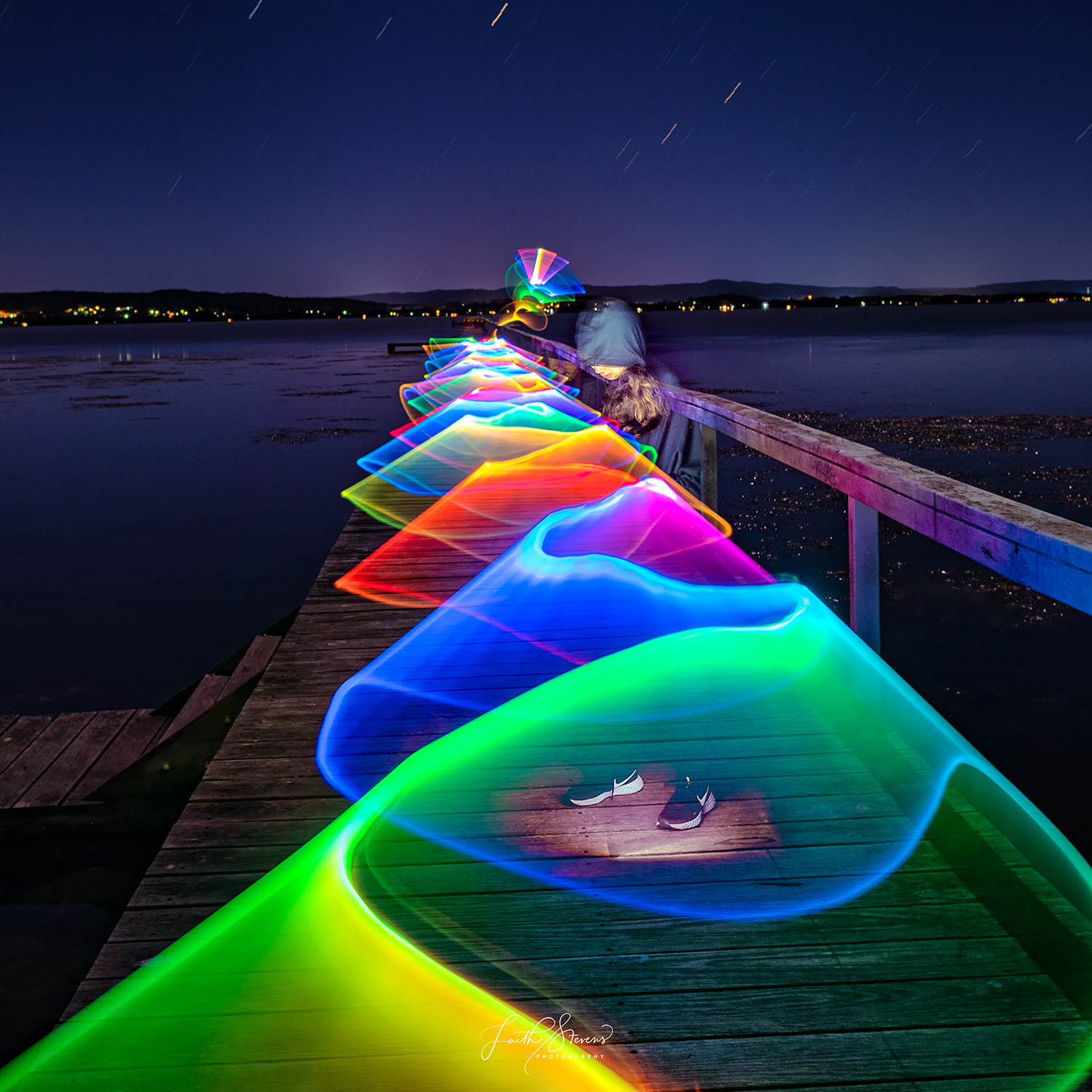 The tools I use for my light painting are most importantly my Olympus OM-D E-M1 MkIII (but any Olympus Camera can be used) and my M.Zuiko lenses, any of which would work, but my go-to for most images is the 12-40mm F2.8 PRO lens, which I find offers excellent image quality and versatility due to the zoom range of the lens.
I use the camera predominantly in Live Composite mode as I find it keeps the vibrance and saturation of the colours, other modes like BULB mode or Live Time mode can be used to good effect as well, but I find in these modes it is easy to expose the image for a fraction too long and burn out the colours. I also find setting my exposure compensation to – 0.3 of a stop helps to retain more colour and vibrance in the final image.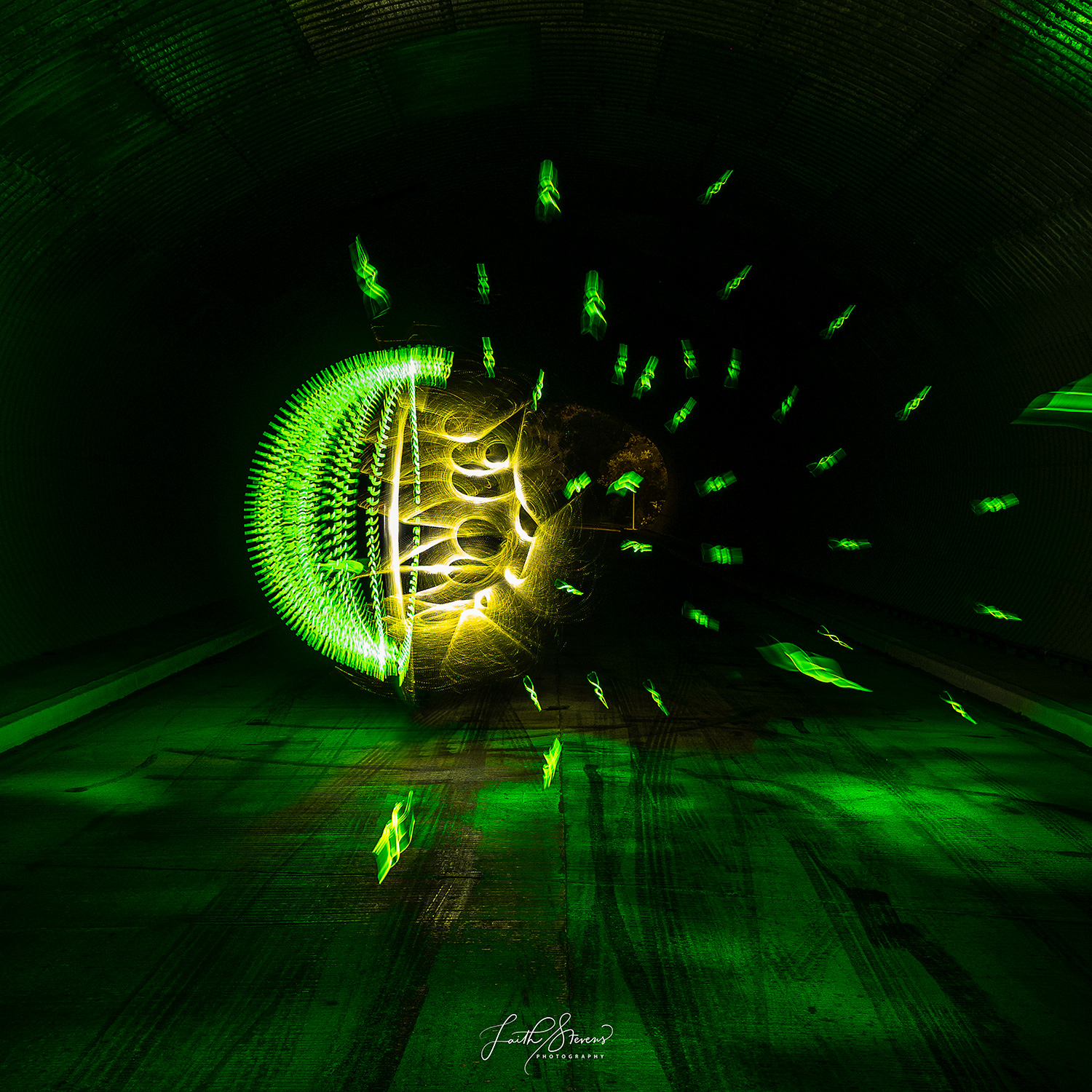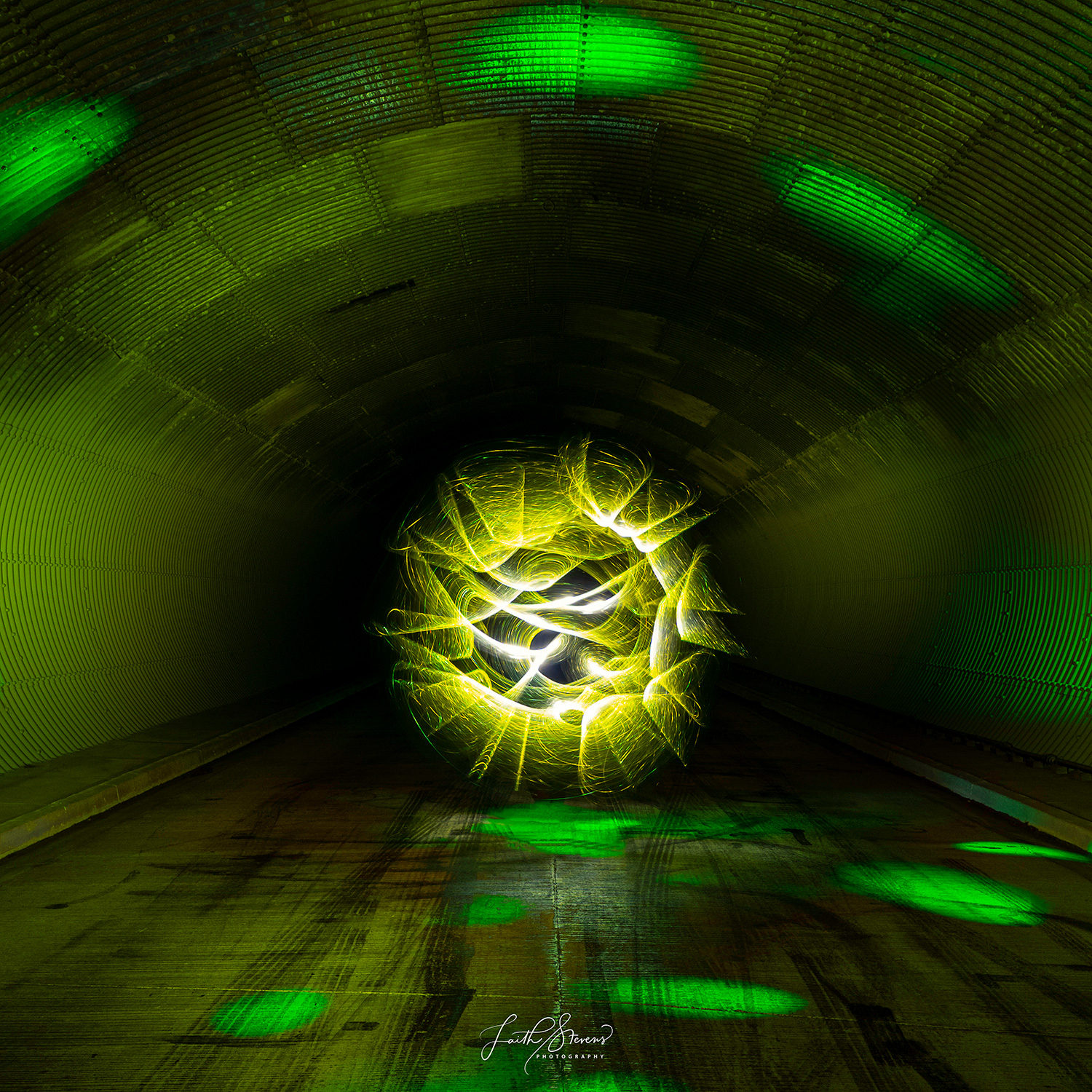 I also enjoy looking for locations that are interesting to start with and then try to imagine how that image could be improved with the addition of a light painted pattern, and for me, the theory of less is more works well, it is easy to get carried away and overcomplicate the scene.
It really is about trying your concept and then working out the best mode or setup for you, in the location or situation at hand, but there in lies the fun and creativity. And when you see the ideas, you had materialised into a fantastic photographic creation in camera, I challenge you not to smile and fist pump!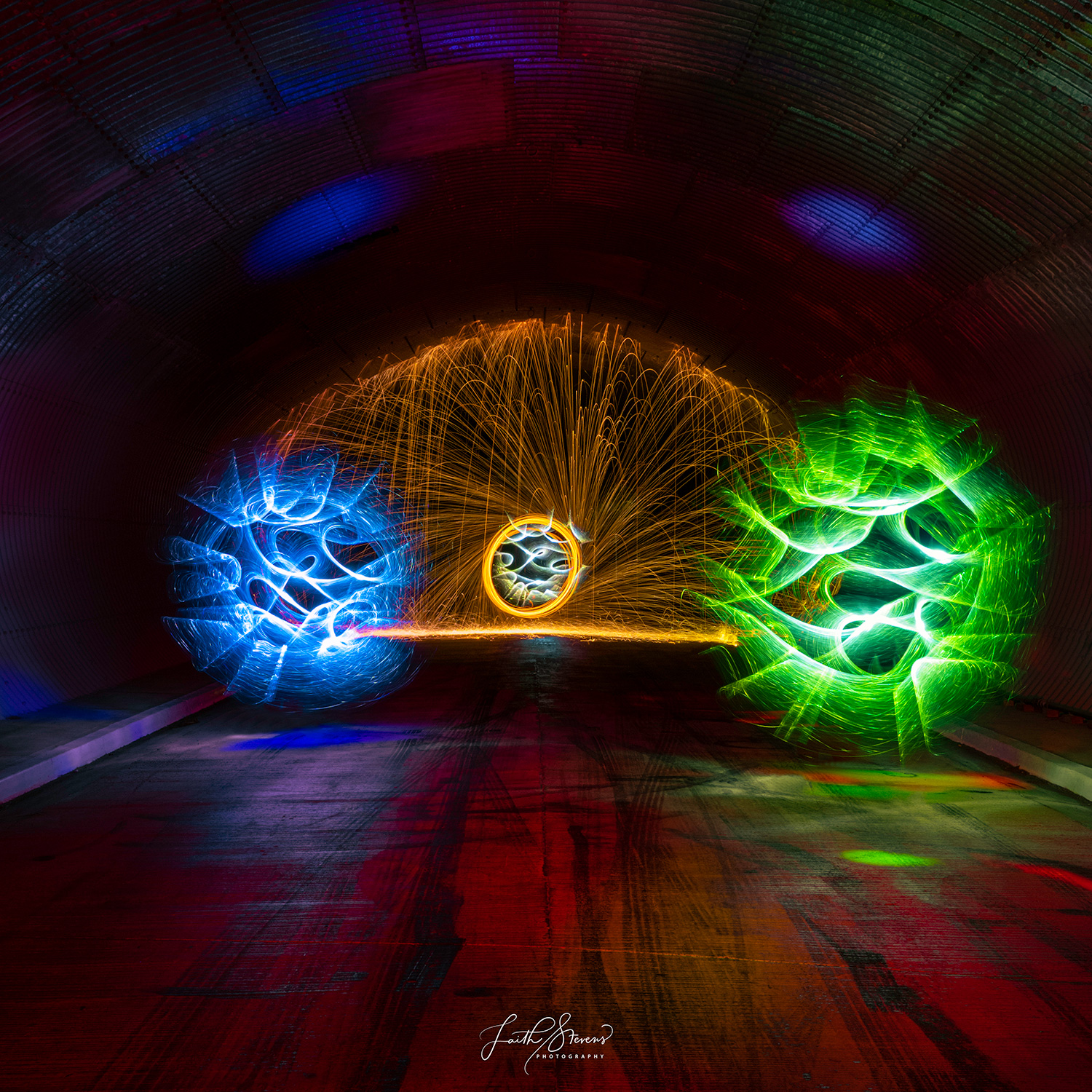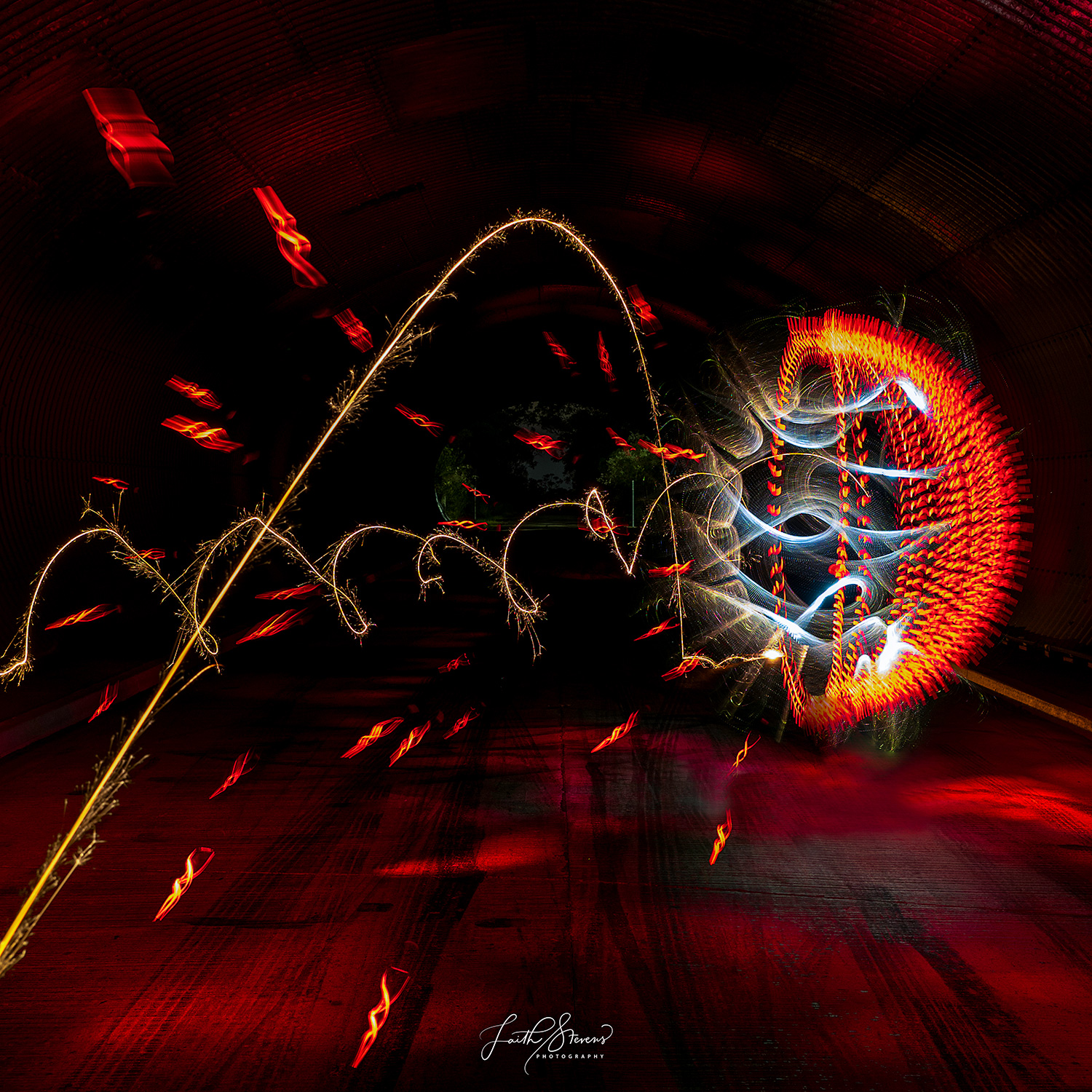 So, my advice to you is, the next time you are struggling for motivation, or maybe bored with your surroundings, or uninspired by the landscapes and areas you have access to! Give some thought to adding light painting into the mix, I guarantee that you will love it, it will get the creative juices flowing again and help you see possibilities and photographic opportunities where in places that you may have otherwise discounted!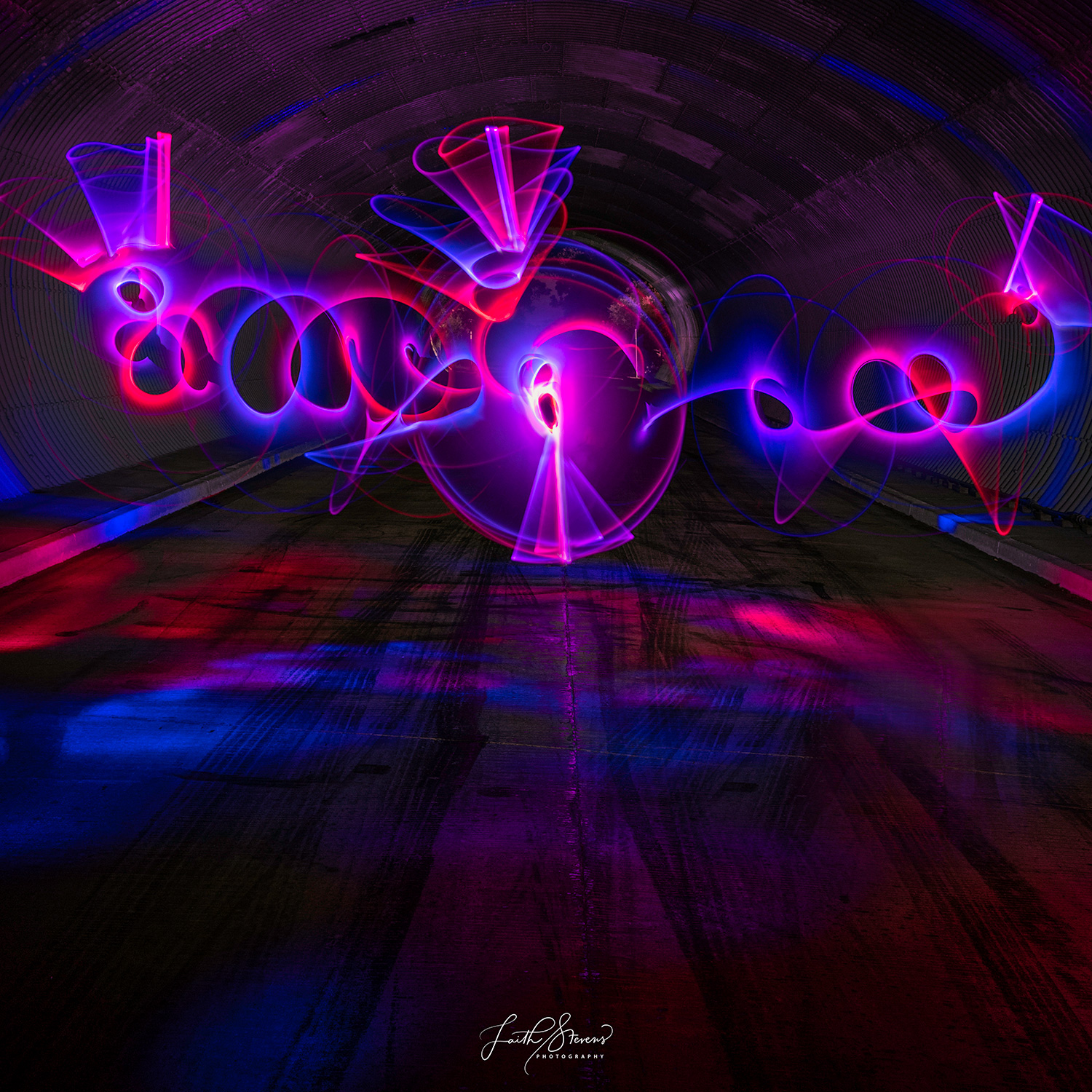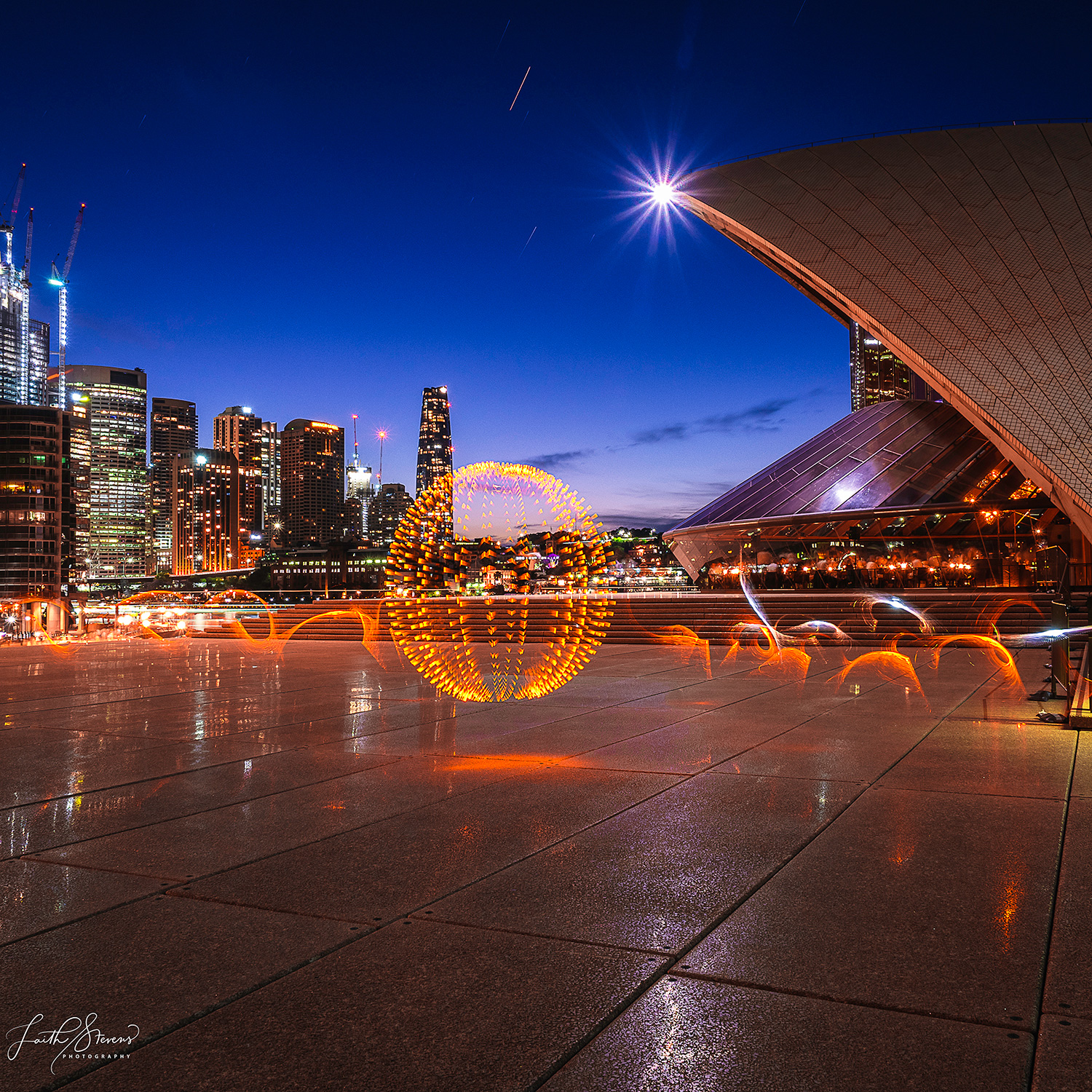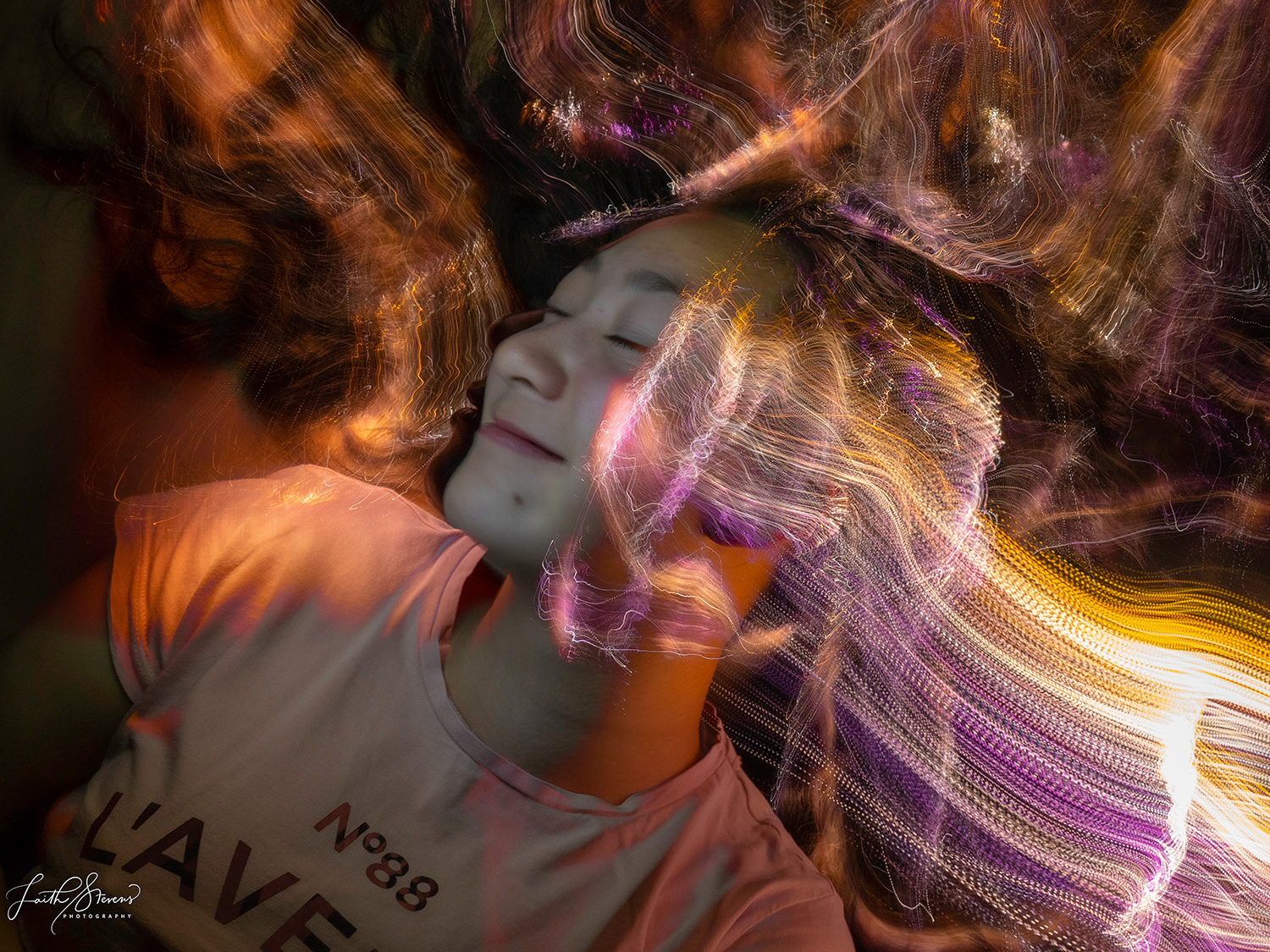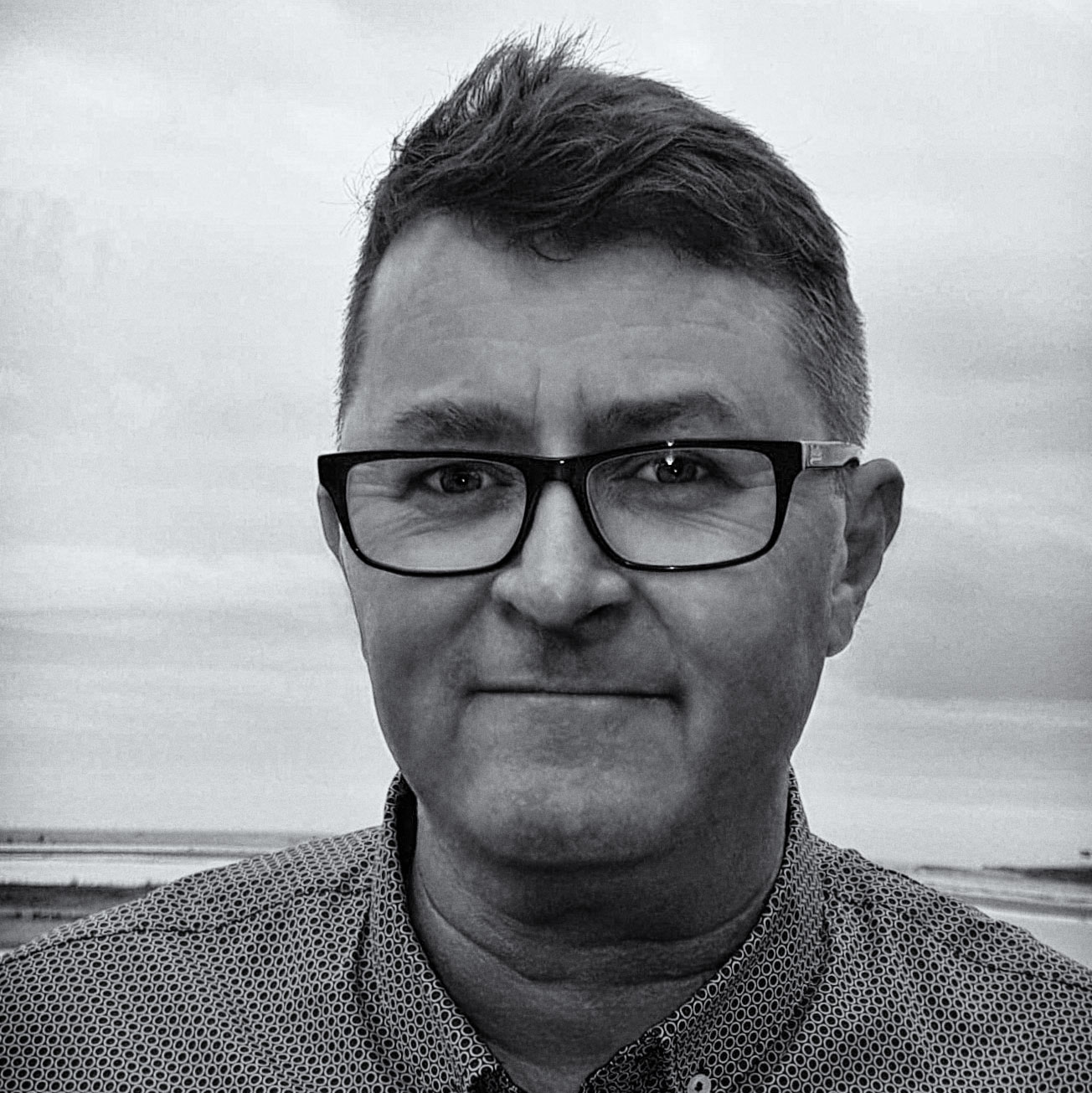 "My Name is Laith Stevens I am an Explosive Ordnance Disposal Technician and Professional Photographer based on the New South Wales, Central Coast in Australia. I consider myself an all-rounder, enjoying all genres of photography but have a real love of landscape, travel, street and portrait photography. I recently founded my photography business and hope to in the near future focus solely on photography as my profession. Onwards and upwards with absolute confidence thanks to my Olympus OMD cameras and wonderful Zuiko lenses."