Photos of Everyday Life – Olympus PEN-F
My name is Sam Thompson, and I work as a management accountant for a utility company in Guernsey, one of the Channel Islands just off the coast of France. It is a small island of 65,000 people. I was born in Belfast, Northern Ireland in 1961, the youngest of three children.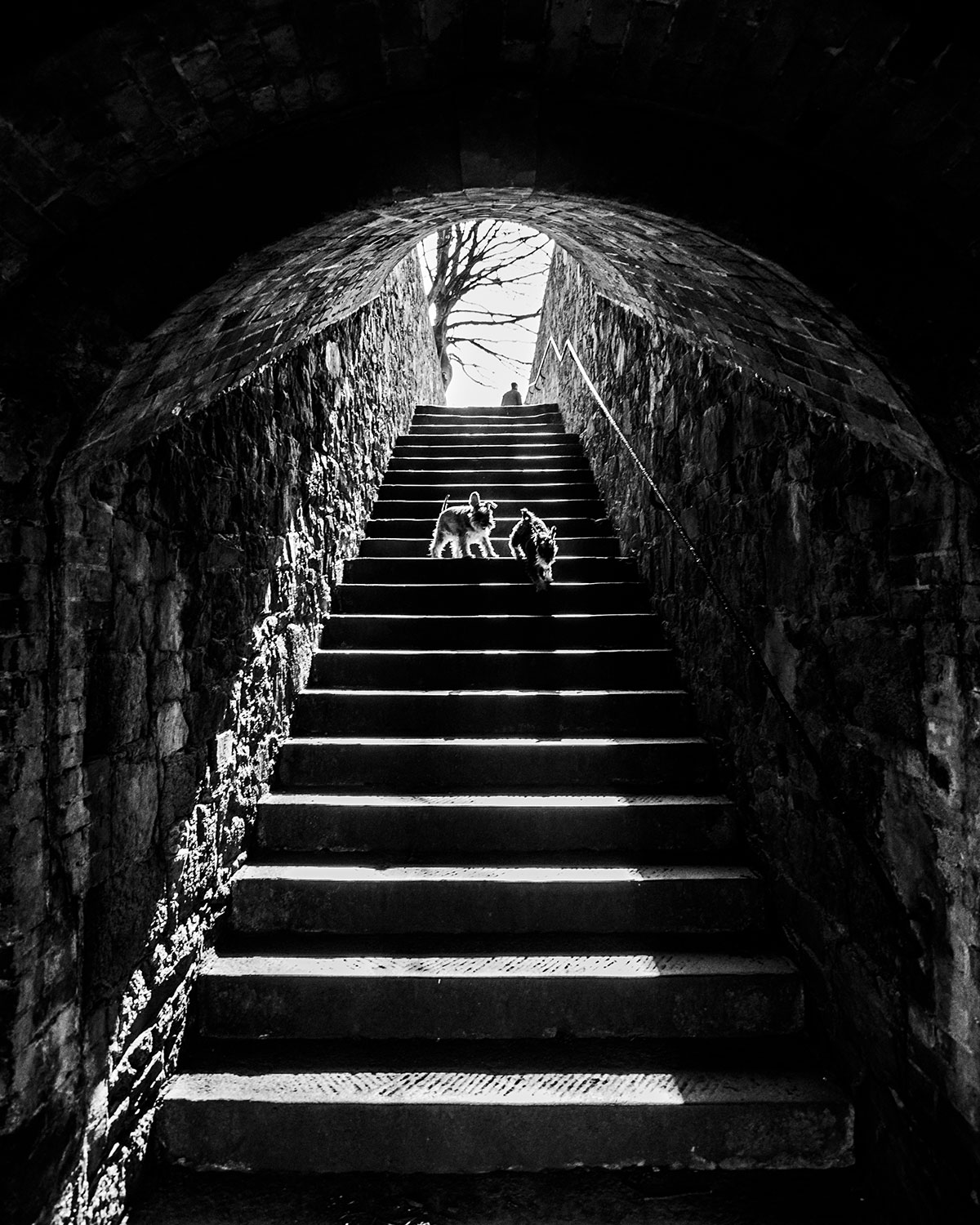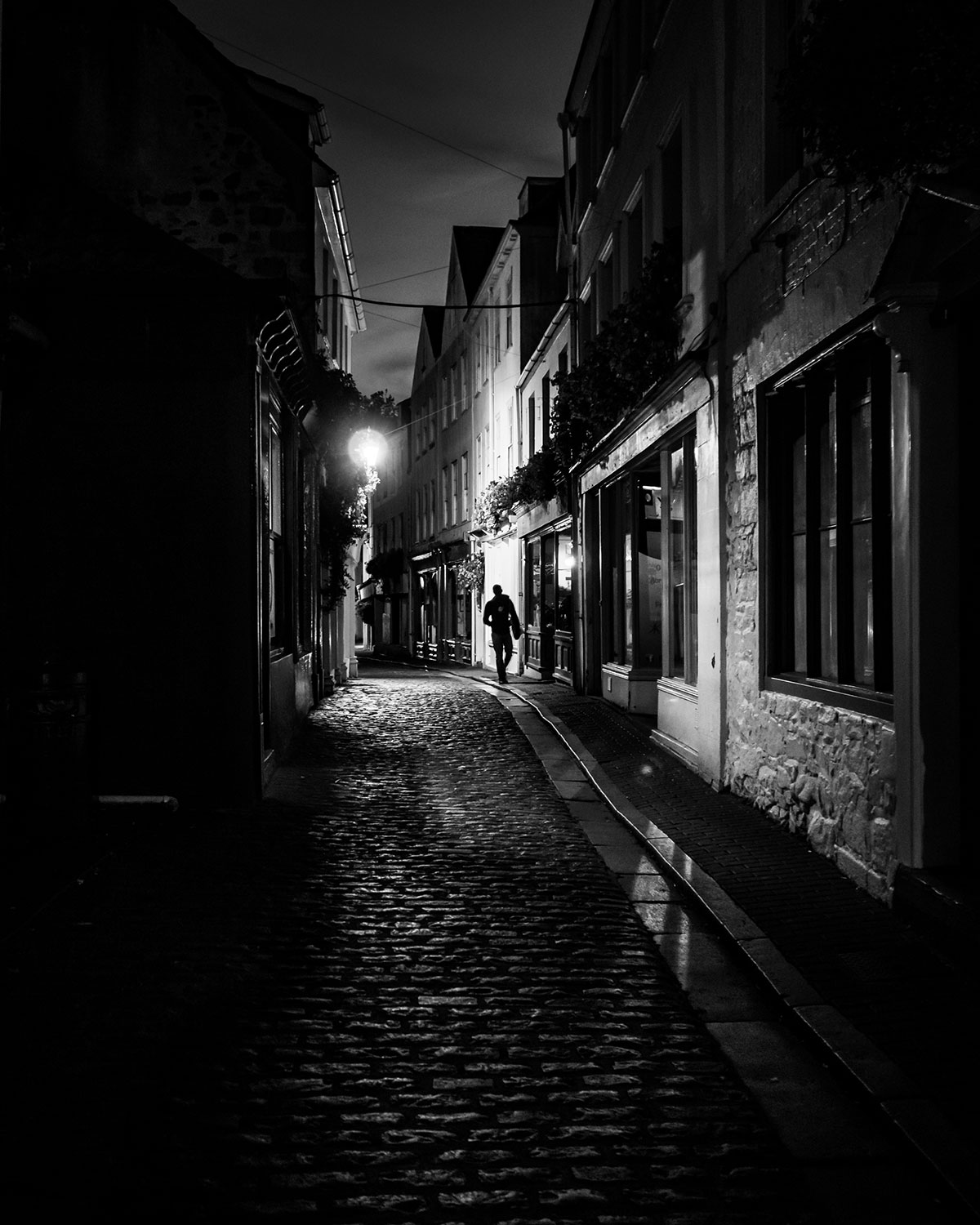 My first recollection of photography is looking through black and white family photographs that my parents kept in a biscuit tin. I would have been 7 or 8 years old. They were taken with a Kodak folding camera that took 120 roll film.
The lens was on the end of a bellows that folded into the body of the camera. I became aware that this device allowed you to capture a moment in time, and I was fascinated by it. Over fifty years later, I am still absorbed by photography.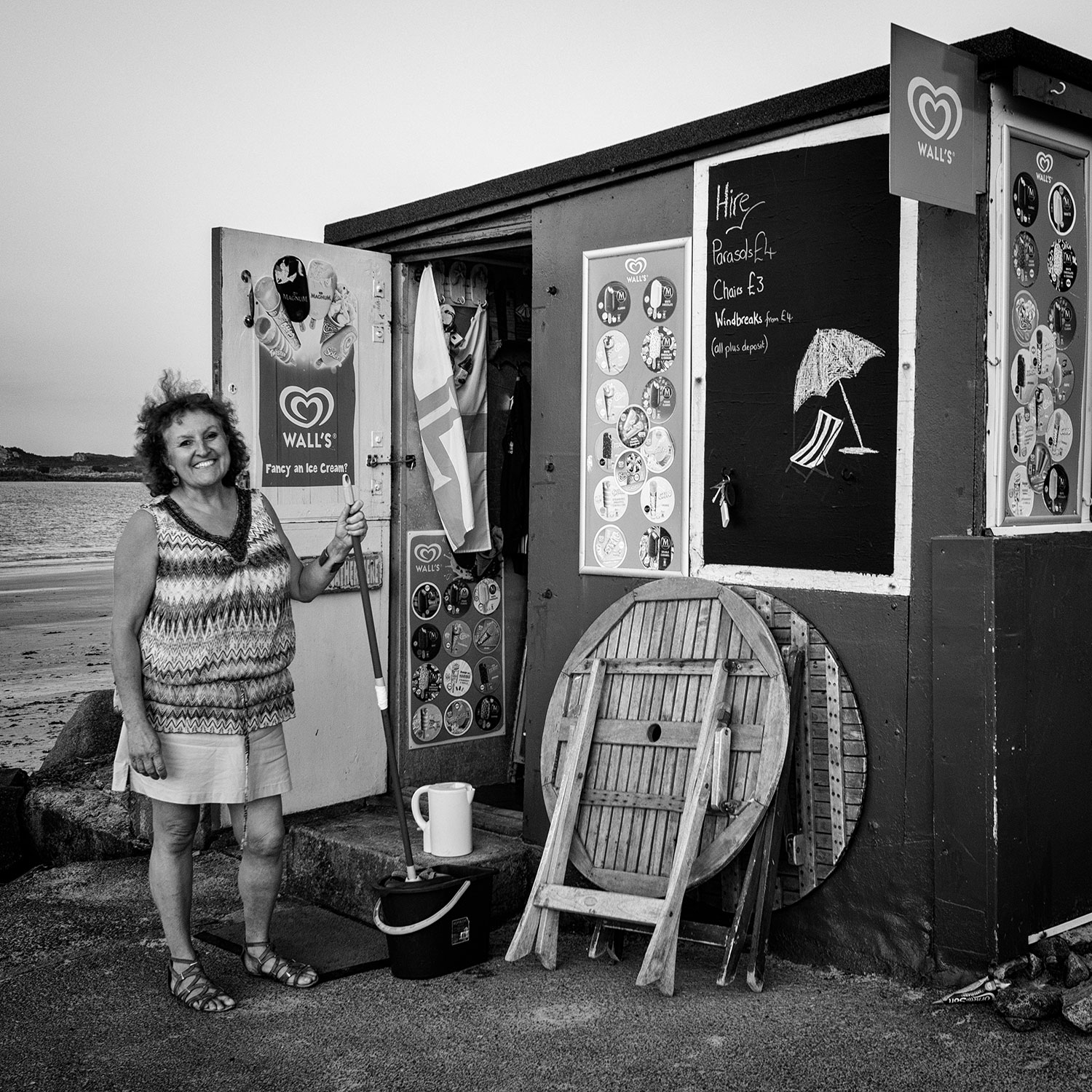 My first camera was a Rollei B35 which I saved up for over many months from earning the money delivering newspapers after school every day. I had it for a few years but then sold it and bought my first Olympus camera, the Olympus Trip, and since then, I've only ever owned Olympus cameras and Zuiko lenses.
In 1979, while still at school, I bought my first SLR, the Olympus OM-1. It came with a 50mm f/1.8 lens, and I also purchased two lenses; a 24mm f/2.8 and 85mm f/2. Around this time, I moved away from colour slides to black and white, shooting on Ilford FP4 and HP5, doing my own developing and printing in a darkroom at home, which was set up in a spare bedroom. I'd started to shoot candid images of people in the street and at markets.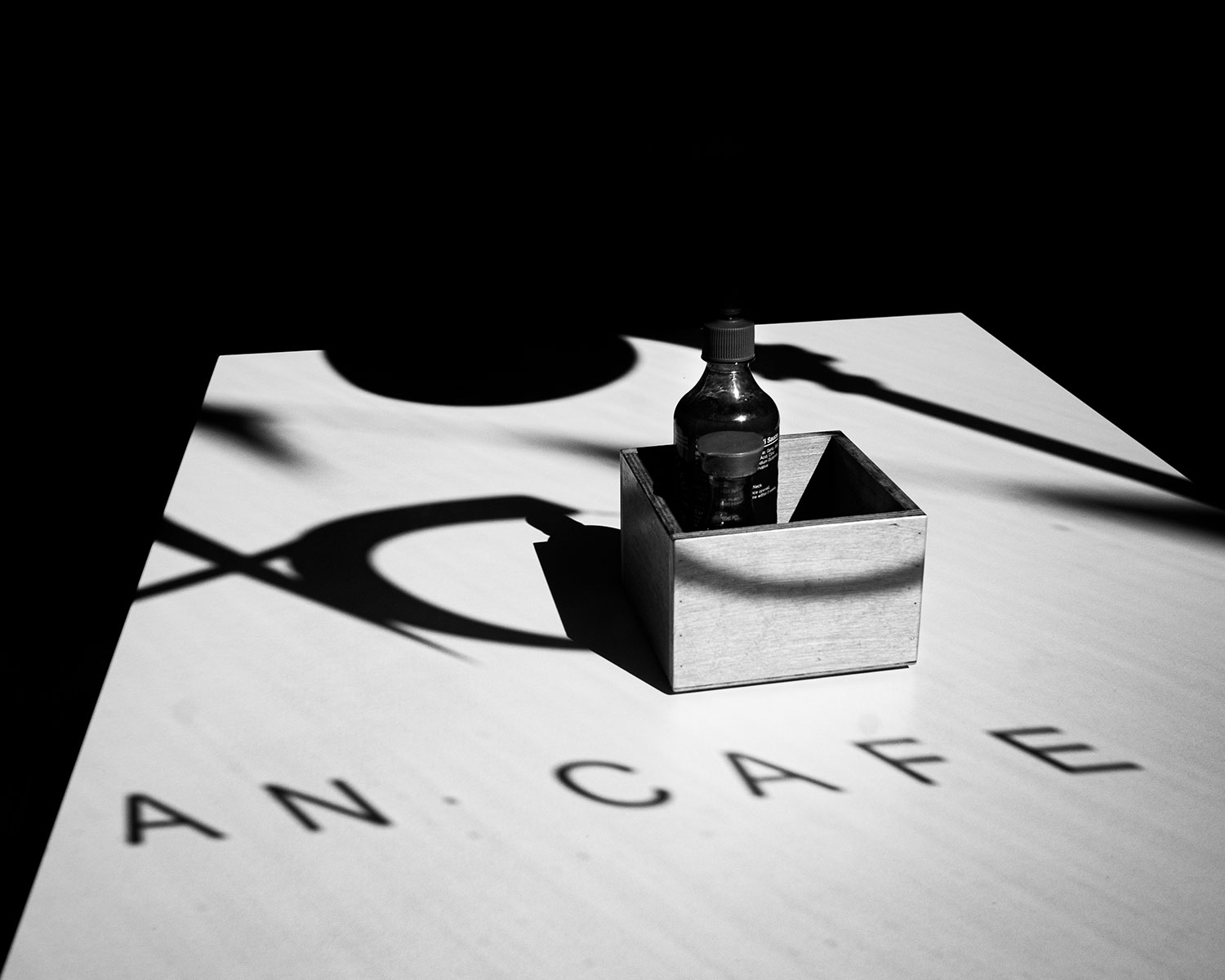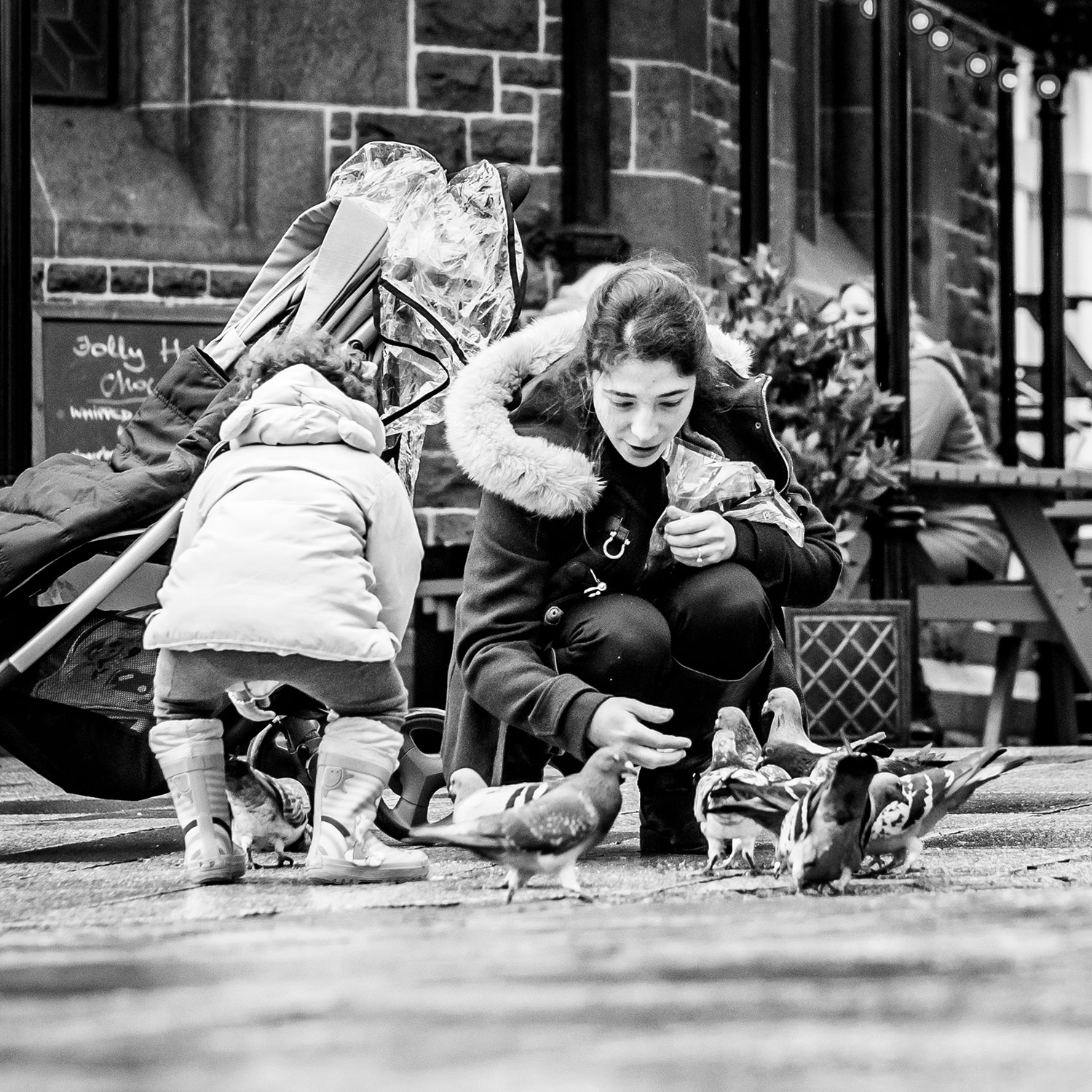 After school, I drifted through university and a few casual jobs before joining the BBC as a cameraman, something I did for the next 23 years.
I worked on a variety of programmes such as news, sport and music. The programme I worked on that had the biggest audience would have been when I did a camera on the funeral of Diana, Princess of Wales, on 6 September 1997.
My camera was below the main following camera covering the cortège along South Carriage Drive but there was a blind spot and so I had seven seconds of screen time in total. While working for the BBC, my interest in photography lessened as a hobby except for the usual birthday, Christmas and holiday photos of my growing family that we all tend to do to justify owning a camera.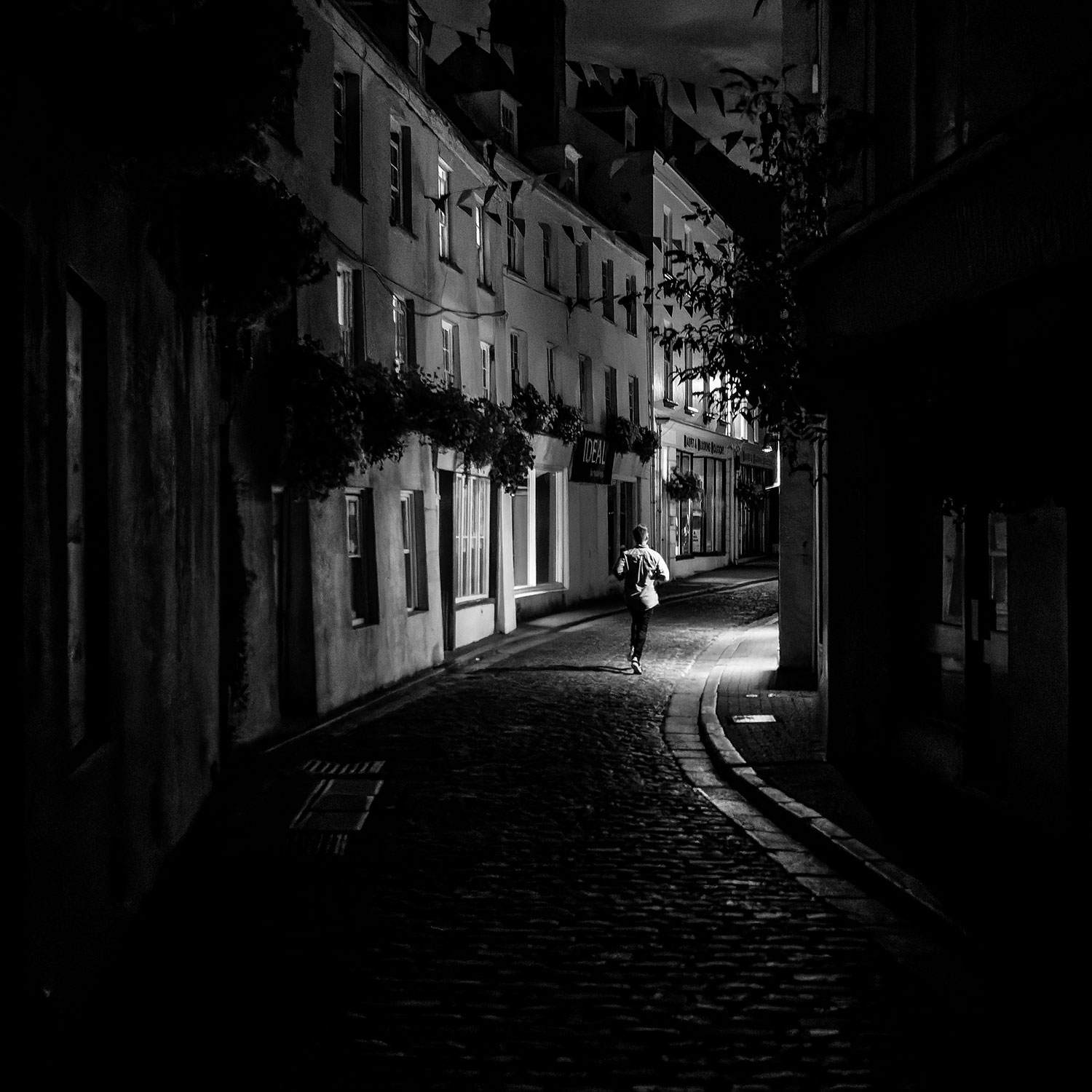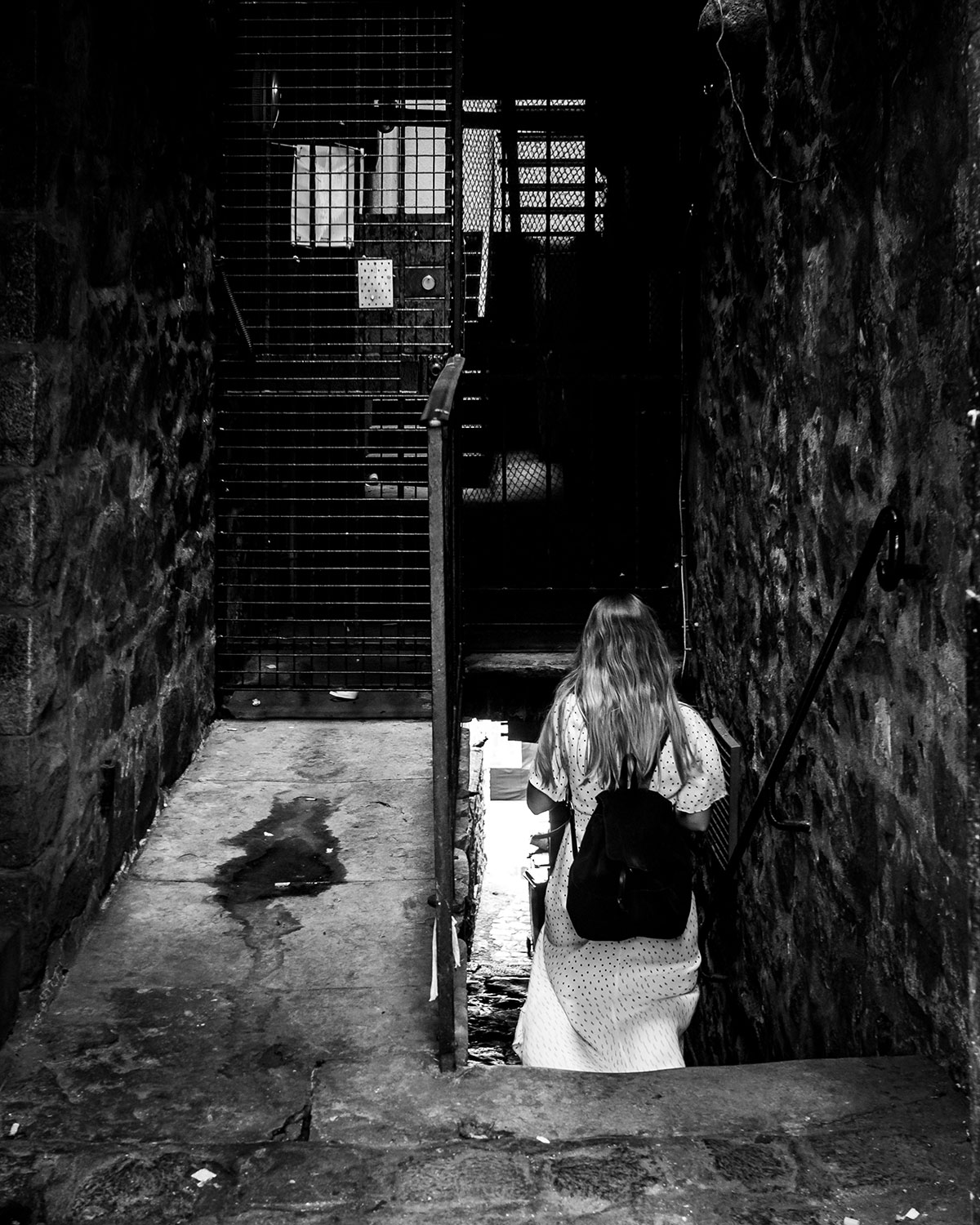 I bought my first digital camera in 2006, an Olympus E-400 kit which came with two lenses, a 14-42mm f/3.5-5.6 lens and a 40-150mm f/4-5.6 lens. This was a four-thirds camera and had a 10-megapixel sensor. This was the first time I had ever owned a zoom lens.
In 2008, I left the BBC and moved to Guernsey, where my interest in photography began to be rekindled largely due to the beautiful coastal scenery. I continued to use the E-400 until 2014, when I moved to MFT and bought the O-MD E-M10 with the pancake 14-42mm EZ Zoom and the plastic fantastic 40-150mm lens.
I was very impressed with this combination, and the O-MD E-M1 followed quickly with a 12-40mm f/2.8 PRO lens. I added a Mark ll a couple of years later in a special offer with the 40-150mm f/2.8 PRO lens.
In 2017, my new wife and I bought a couple of mini schnauzer dogs and, apart from when I'm at work, Rosie and Edie are my constant companions. I thought about getting a small form camera that I could take with me when I went out to walk the dogs. I had rediscovered my interest in B&W and read about the PEN-F and how easy it was to shoot in mono just with the turn of a knob.
I liked the rangefinder styling and the portability when compared to the E-M1. I knew the E-M10 would have sufficed, but the PEN-F was going out of production, and I wanted to own what, in my opinion, might be the most beautiful digital camera ever made.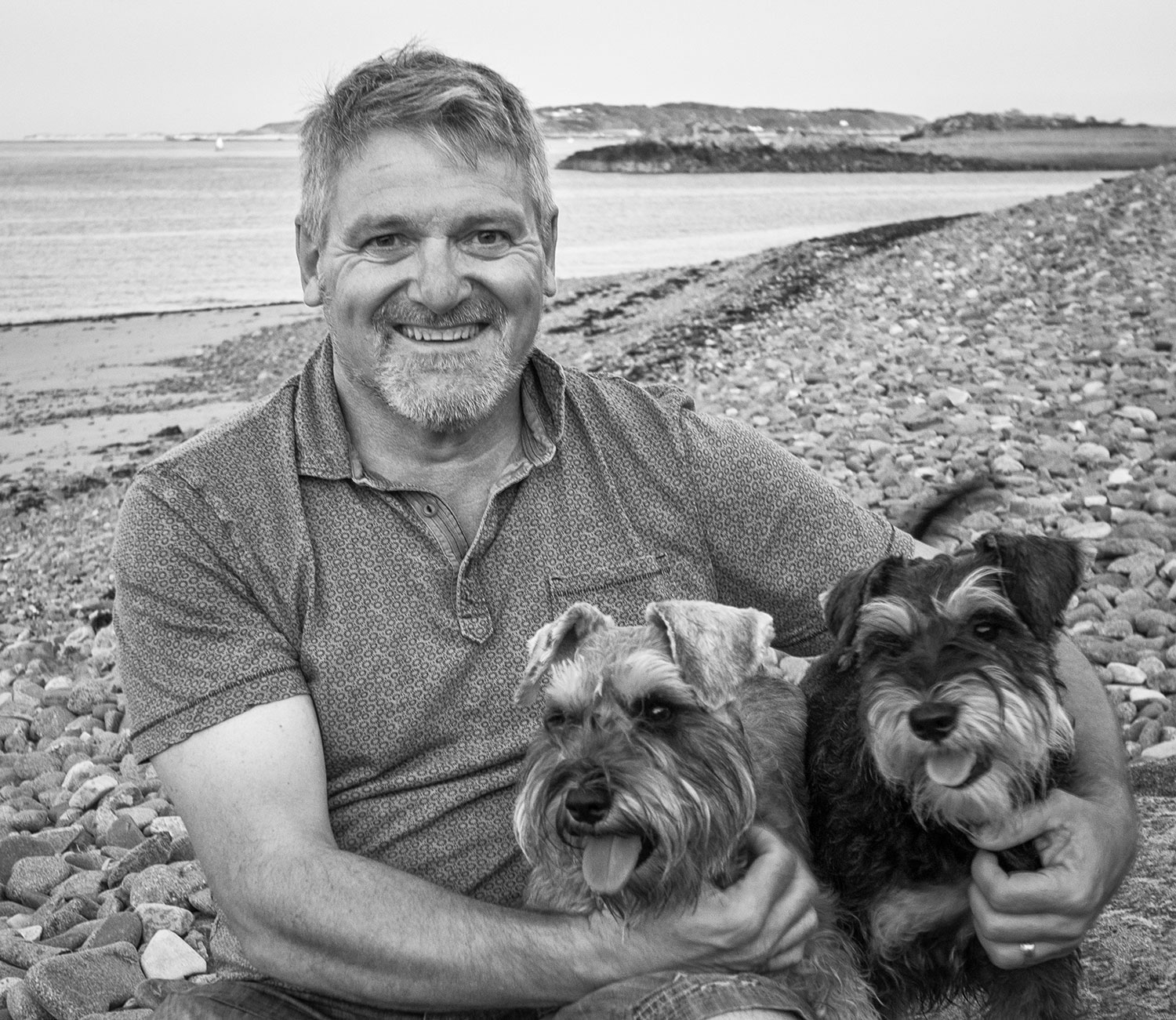 I started to take photos of everyday life that I saw when walking and shared them on social media, where they were well received. Where we walked depended on what I wanted to photograph, the time of day, the weather and the tides. I pick up information on the walks, such as where the sun was and became aware of where I needed to be at certain times of the day to get the right light.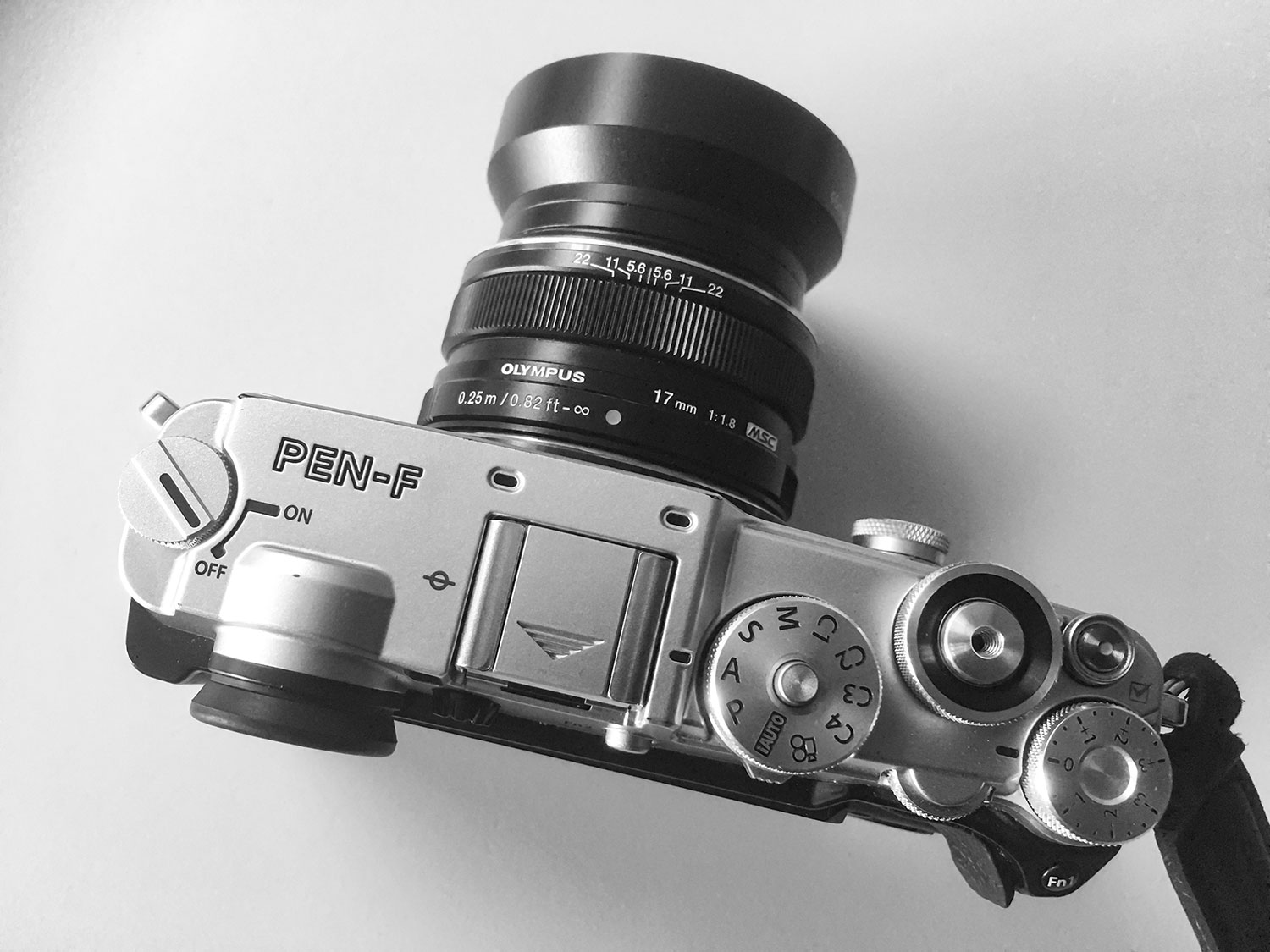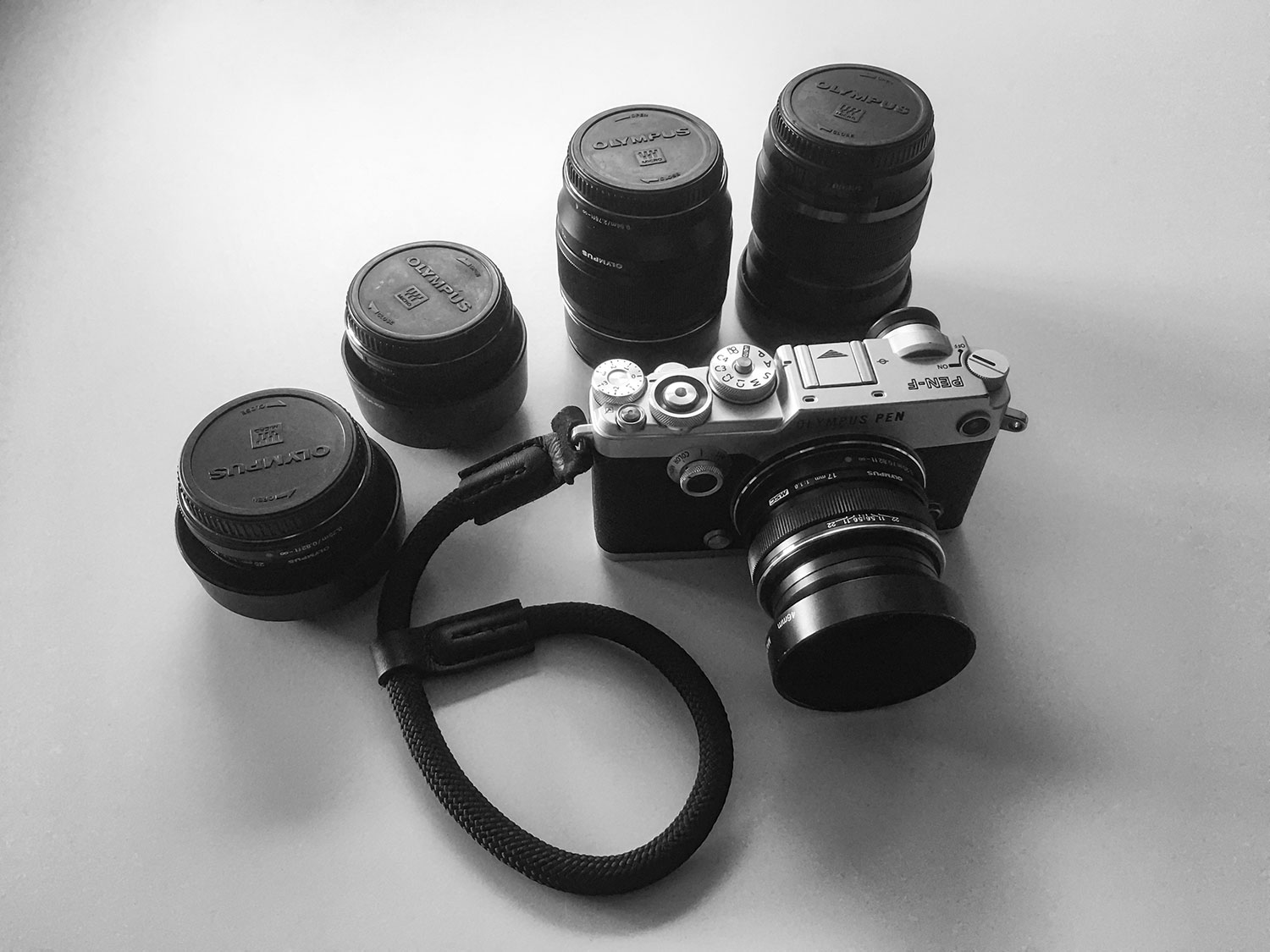 Over the next year I completed my kit of prime lenses buying the f/1.8 versions of the 25mm and 45mm lenses then adding the 75mm and 8mm f/1.8 primes. I fell in love with photography all over again concentrating on street photography and street portraits in black and white.
The PEN-F and primes all fit into a small camera bag and, almost without exception, I take it everywhere with me. I have been caught out a couple of times without a camera and have had to turn to my mobile phone as in the photo of my dog in the gateway proving that the best camera is the one you have with you!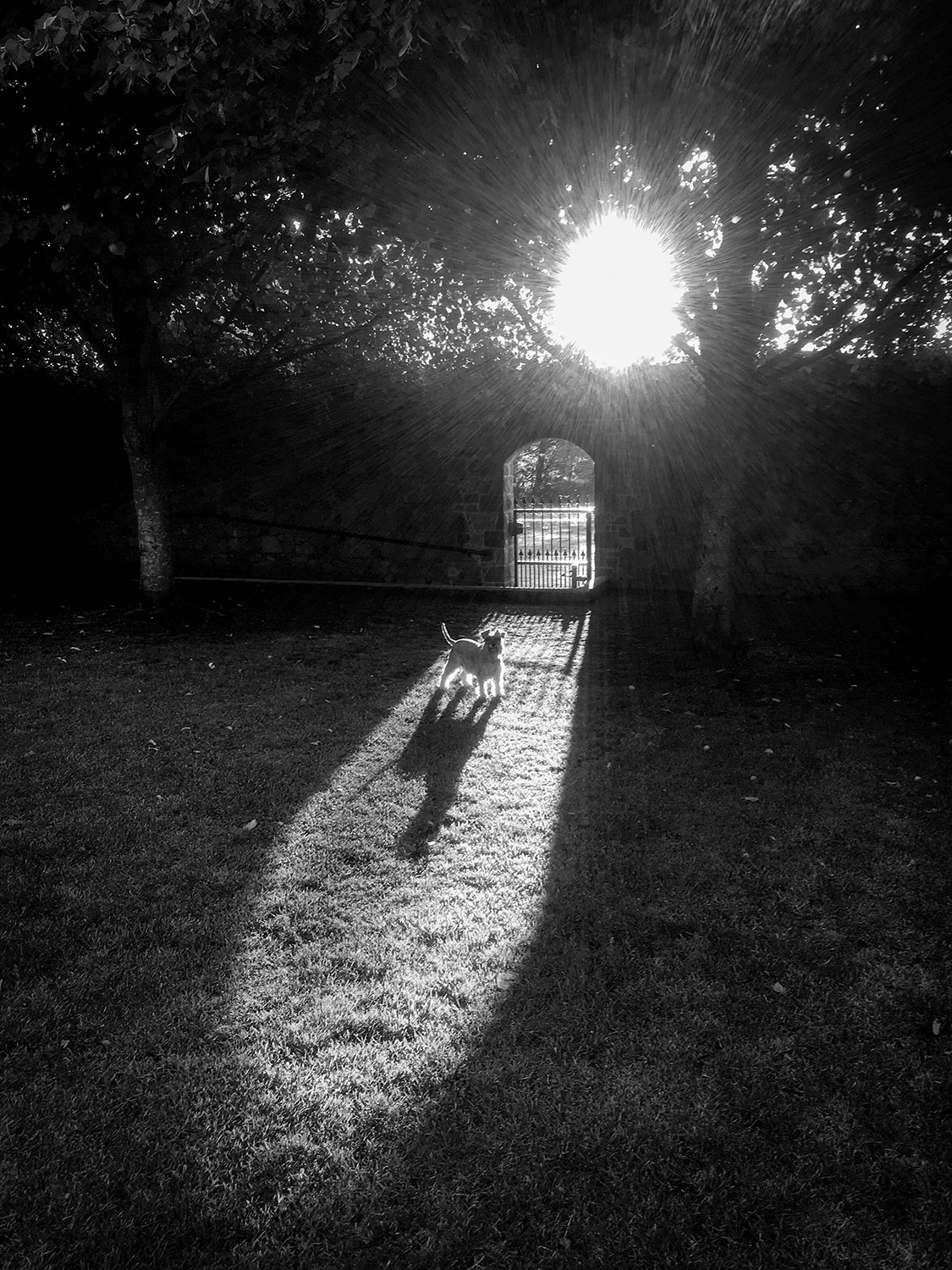 I started to experiment with the camera's limits (with regards to slow shutter speeds and high ISO values) and realised how far I could push things and what limits I had to observe to ensure good results.
For example, if I'm shooting at night, I know that setting ISO1600 will give me a shutter speed of 1/30sec when wide open at f/1.8. This is acceptable if the person is walking away or towards me but if they are moving across the frame then I need ISO3200 or ISO6400 to acceptably freeze the action.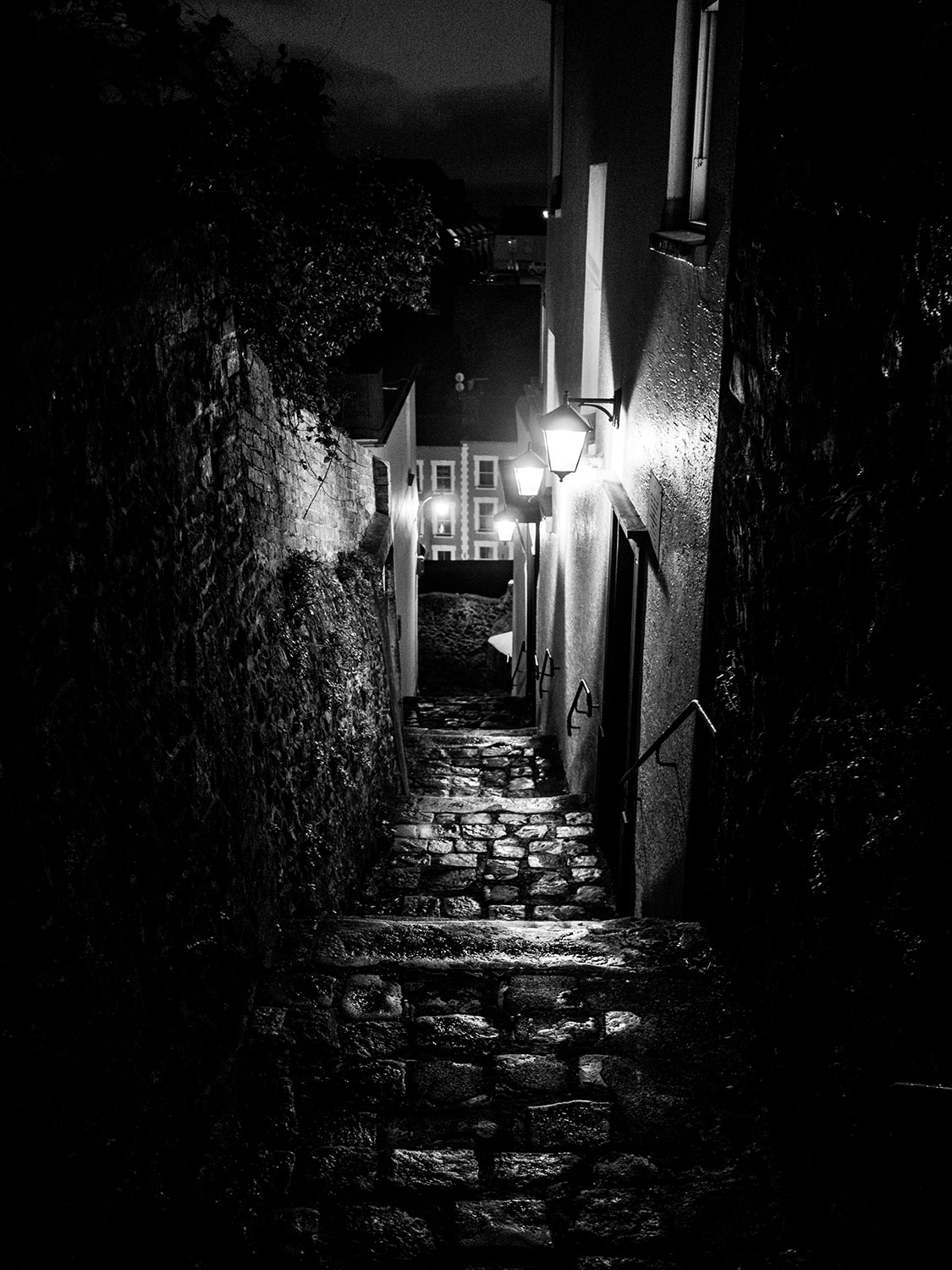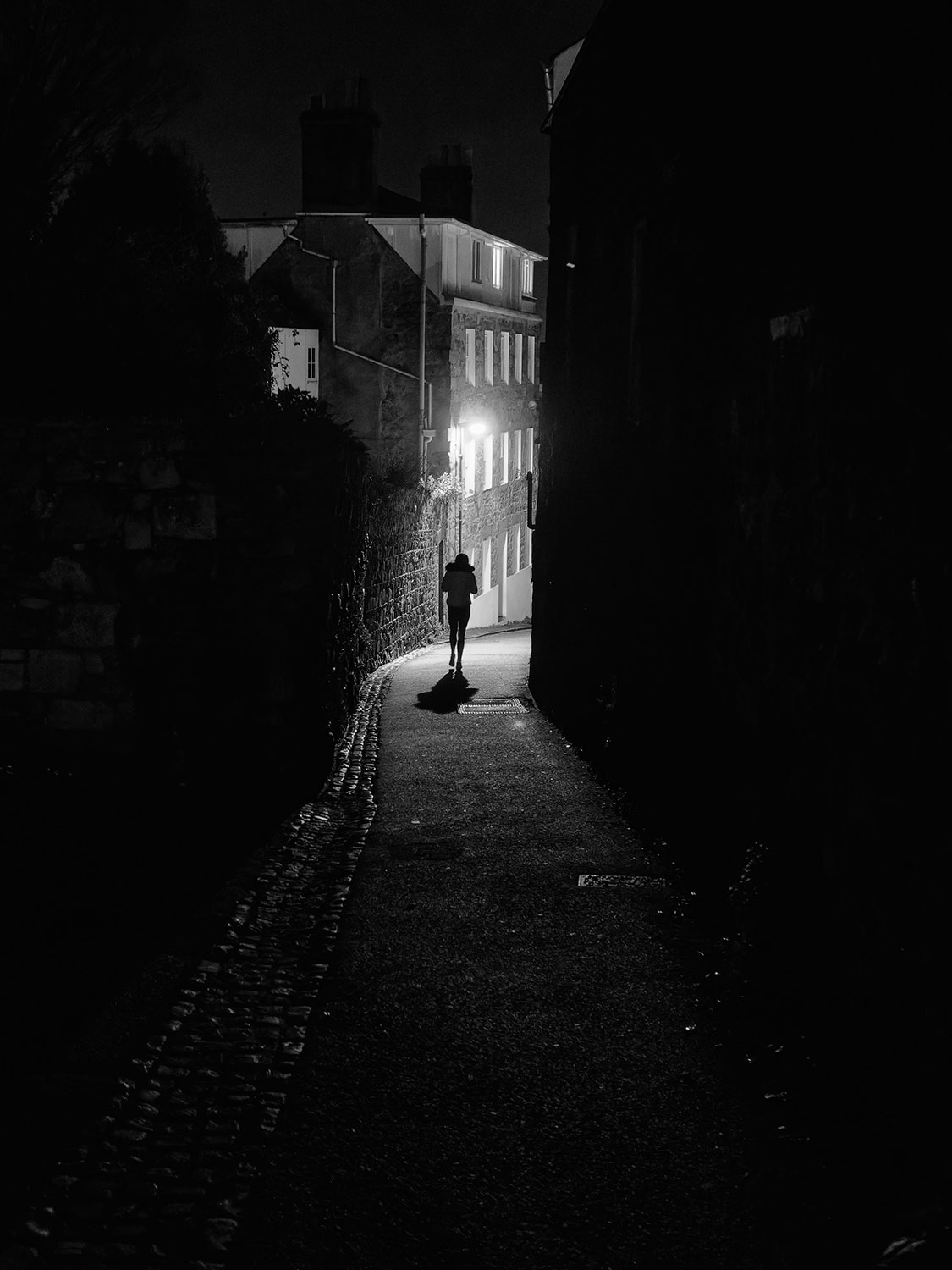 The only time my PEN-F is left at home when I go out to walk the dogs is in the pouring rain when I turn to my E-M1 Mark ll because of the weather sealing. I will take it out in a light drizzle, take the camera out under shop canopies and wrap it up in a drying cloth and immediately put it away again. The autofocus on the PEN-F, although more basic than the larger form cameras, is more than capable when using the primes.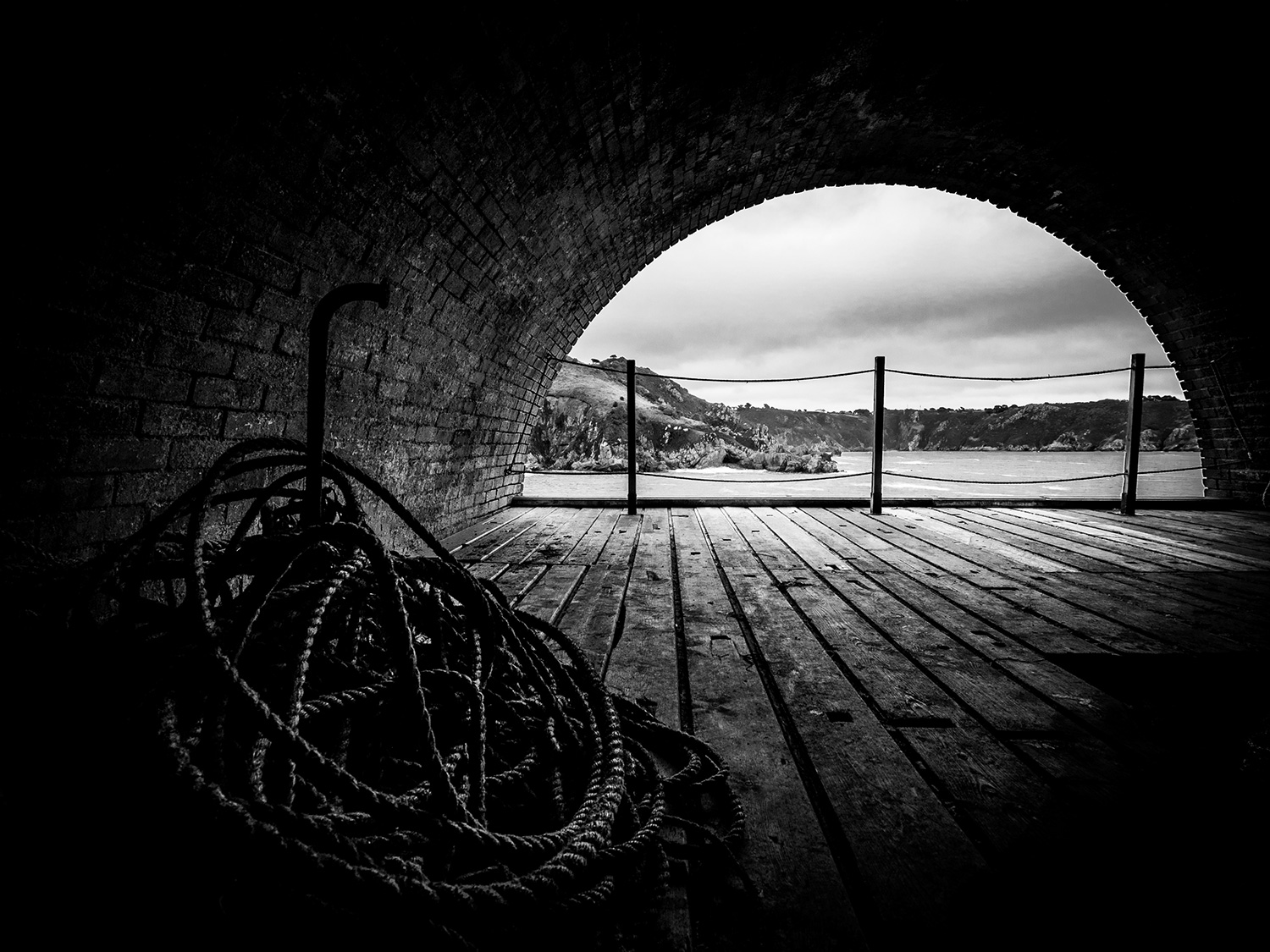 In 2020, I took part in the Flickr 366 challenge, taking and posting a photo a day. I had a decent catalogue of images at this stage and, in late summer, while taking photographs for a local charity at a garden party in the grounds of Government House, home of the Queen's representative in Guernsey, I got into conversation with His Excellency Sir Ian Corder and discovered that we shared an interest in B&W photography and he told me to contact his office.
A few days later, I was offered a chance to mount a solo exhibition in the ballroom of Government House and advised that they would host a private viewing on a Thursday evening followed by an open day to the public on Friday.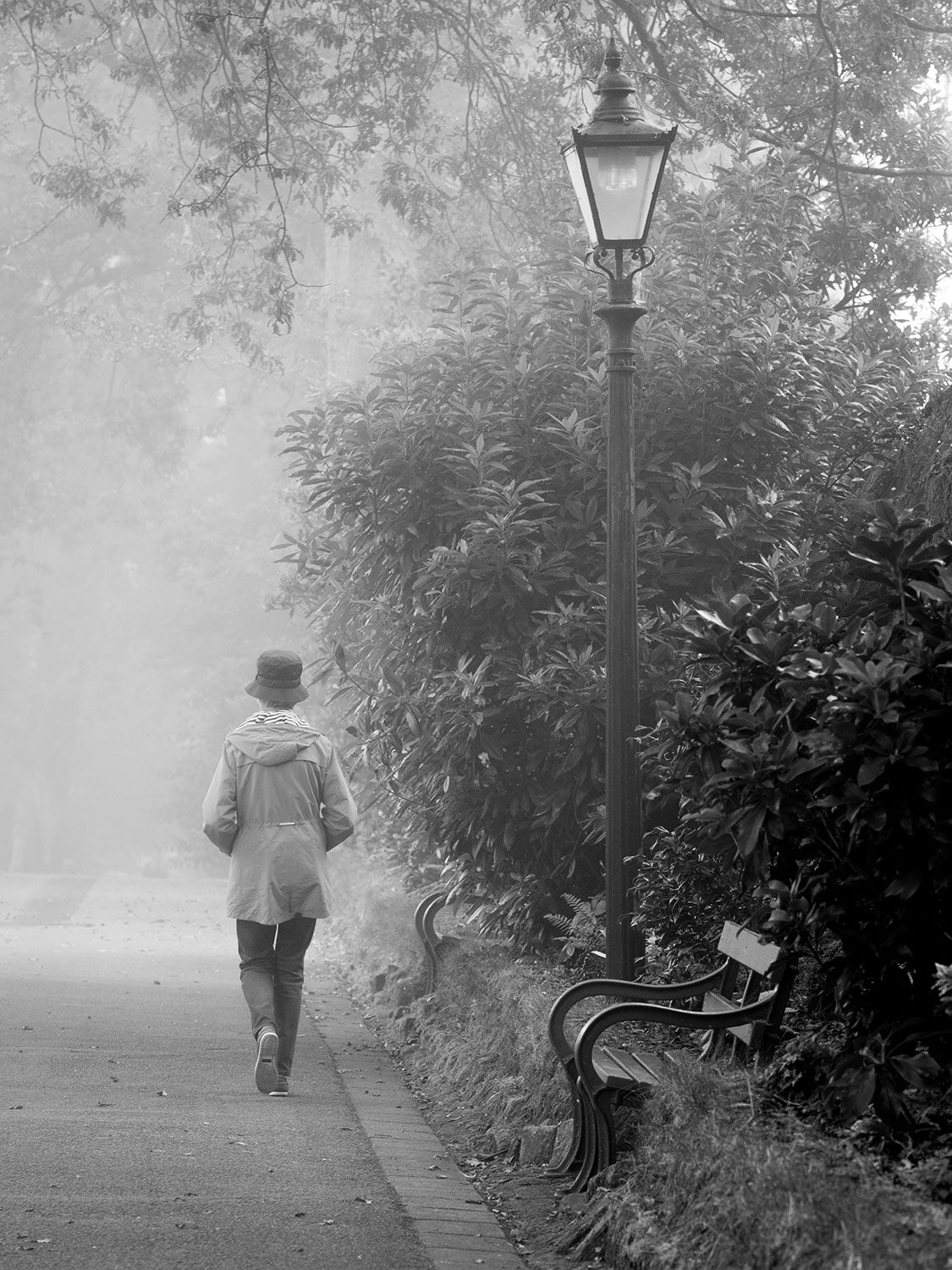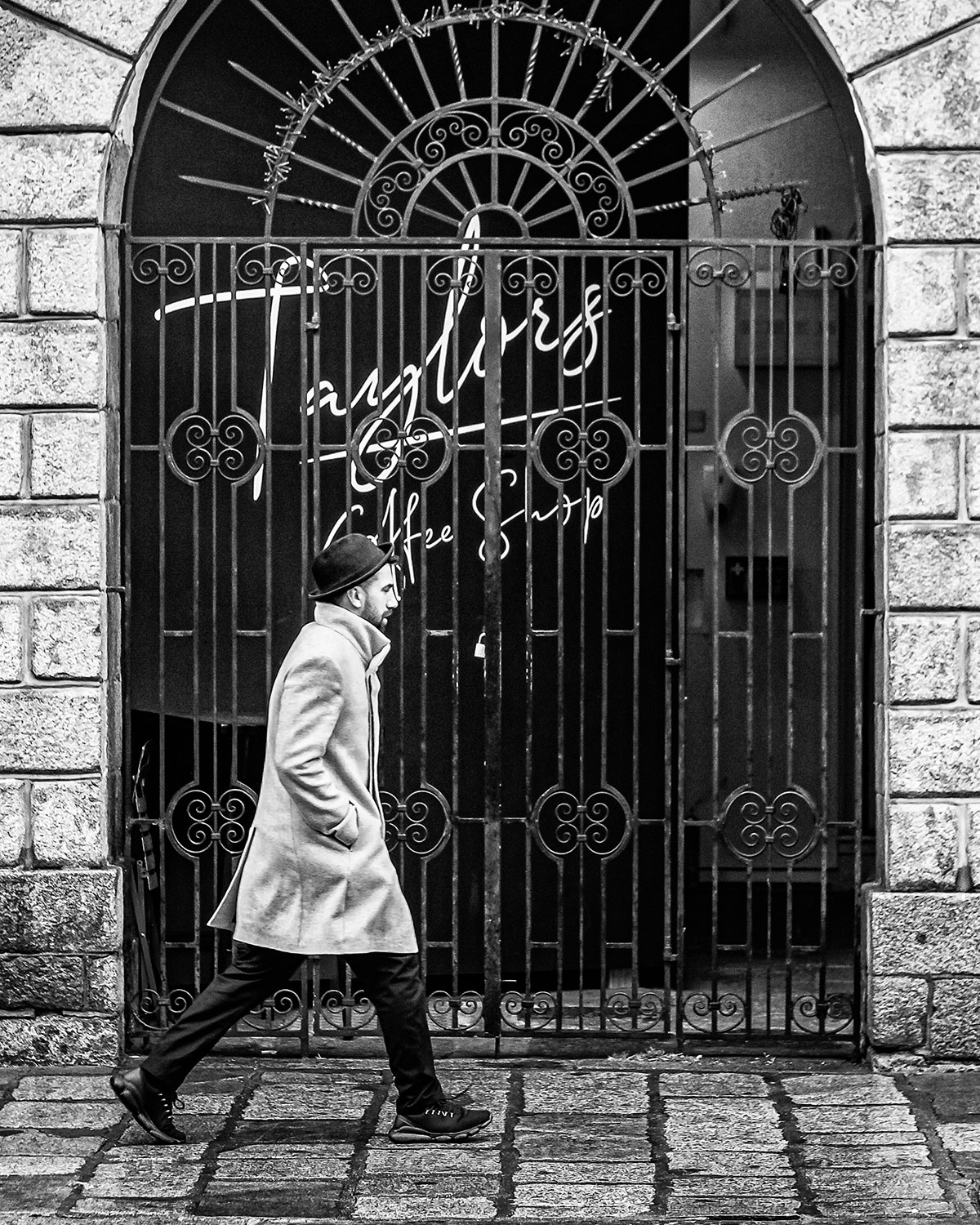 Obviously, I accepted his offer, but when I discovered that the cost of printing, mounting and framing my chosen images was going to be in excess of £1,000, I wondered how I was going to manage to pay for it. Fortunately, someone contacted me and offered to pick up the cost of this on the condition that I wouldn't reveal their name. I was and remain grateful to them.
The local media, print and radio, were very supportive and ran a couple of articles and interviews, and on the open day, just under 100 people attended in 6 hours. I had taken a book with me to read, thinking that I may have long periods on my own, but from the minute the exhibition opened until it closed, there was always someone other than me in attendance. One of the highlights for me was when the girl who was the subject of one of my favourite images came with her parents and grandparents to see the exhibition.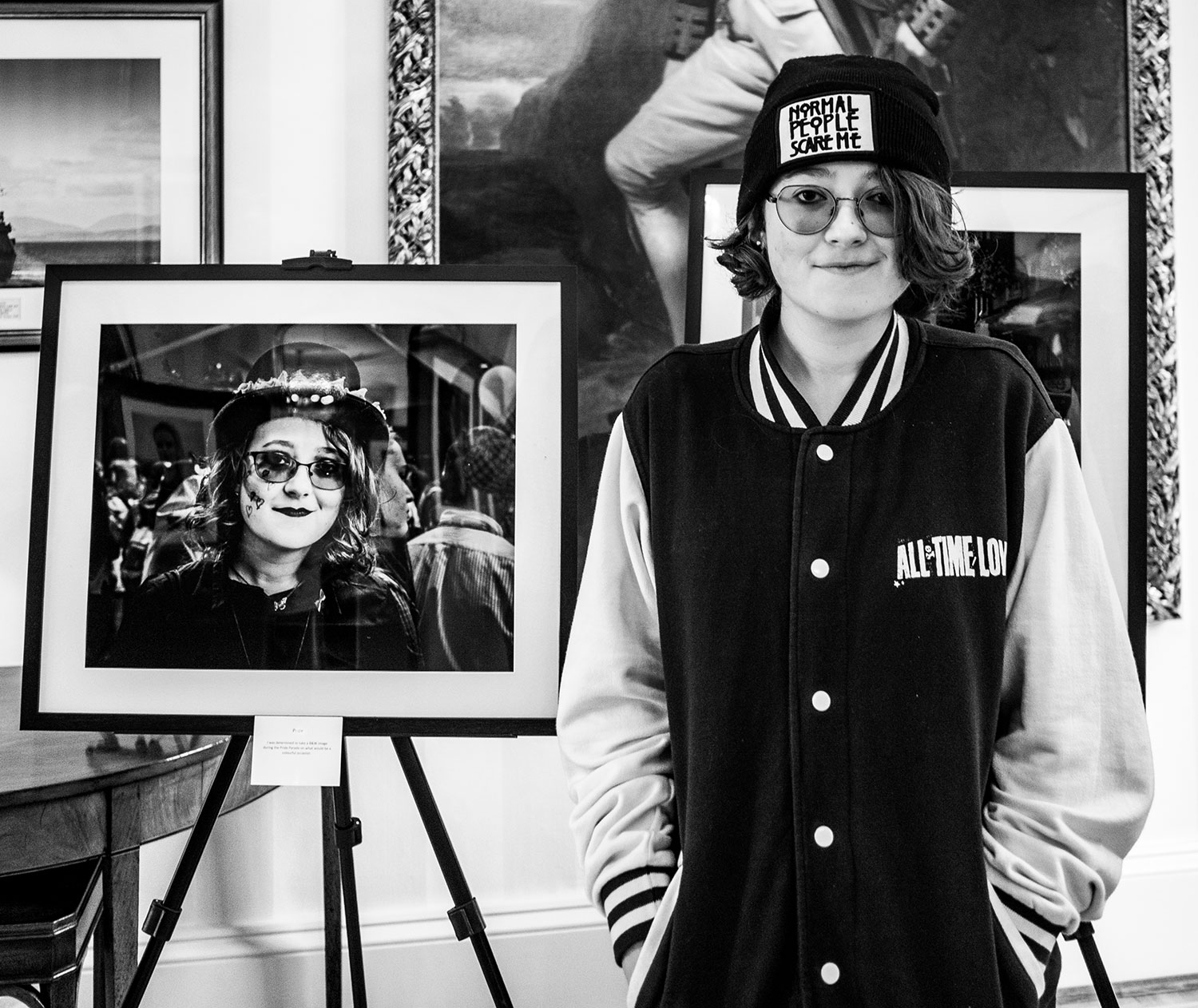 Like the rest of the world, Guernsey was subject to restrictions due to the COVID-19 pandemic. Despite this, our government recommended that we use up to 2 hours a day exercising outdoors with our family groups. I continued my daily walks with my dogs and camera. Taking a photo-a-day has become a habit that I can't shake.
I had received support and encouragement for my photography from Peter Forsgård, who most readers will know from YouTube. He helped me believe that what I was doing was of a decent standard, and I began to think about producing a book of "Lockdown Images" and wondered if there would be any interest in making it available for sale to the public. A journalist from the local newspaper, The Guernsey Press, did a generous write-up on my book, and I offered a copy as a prize in a competition. The book is available to buy at £60, and it has 150 pages of B&W images.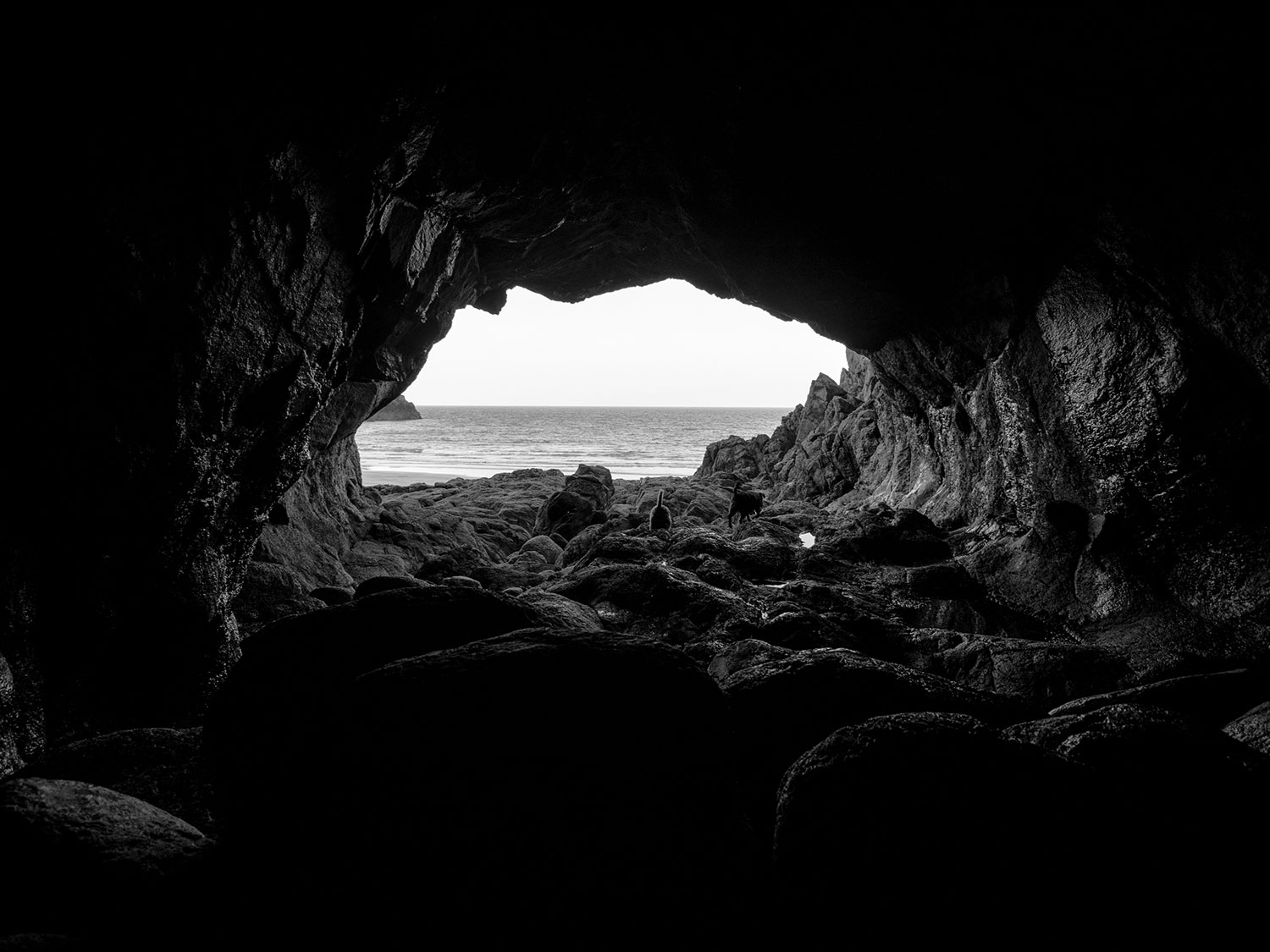 I always shoot in RAW as I enjoy the post-production process which I complete in Lightroom but will also edit in Photoshop for some adjustments, especially resizing and cloning out blemishes. I also use DxO DeepPrime for its fantastic denoising, a real game-changer for MFT users shooting with raised ISO values. I also use the Nik Collection, especially Silver Efex. I love the creative possibilities that digital photography brings and I could never imagine returning to film.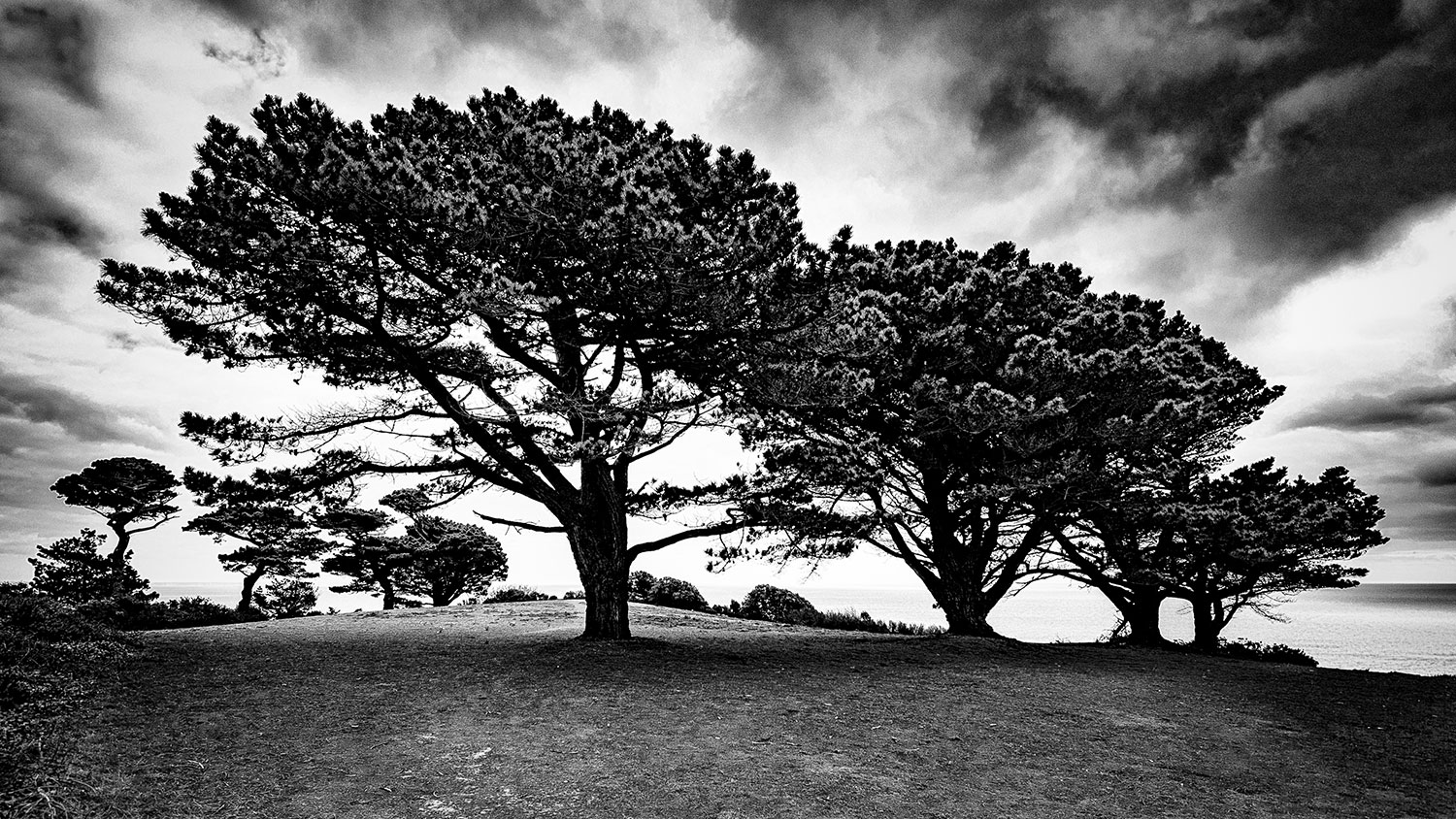 I shoot with the intention to output in B&W; it's never the case that I shoot in colour and see if I prefer the B&W, so I turn the mode dial to mono which means that the output in the EVF and screen is mono. This makes composition easier as there's no influence from dominant colours. On the PEN-F I take single images, never using continuous shutter. I want to know that I have chosen 'the moment' and if I get my timing wrong then it will be used as a learning experience.
I have flag colours set in the PEN-F, and overexposed areas show red with underexposed areas coloured blue. I set my own ISO value and shoot mostly in aperture priority, adjusting the exposure compensation as required. I am happy to shoot at up to ISO6400, but it's important not to underexpose the image as this necessitates bringing details out of the shadows and this simply accentuates the noise. The idea is to maximise the information captured without "blowing" the highlights.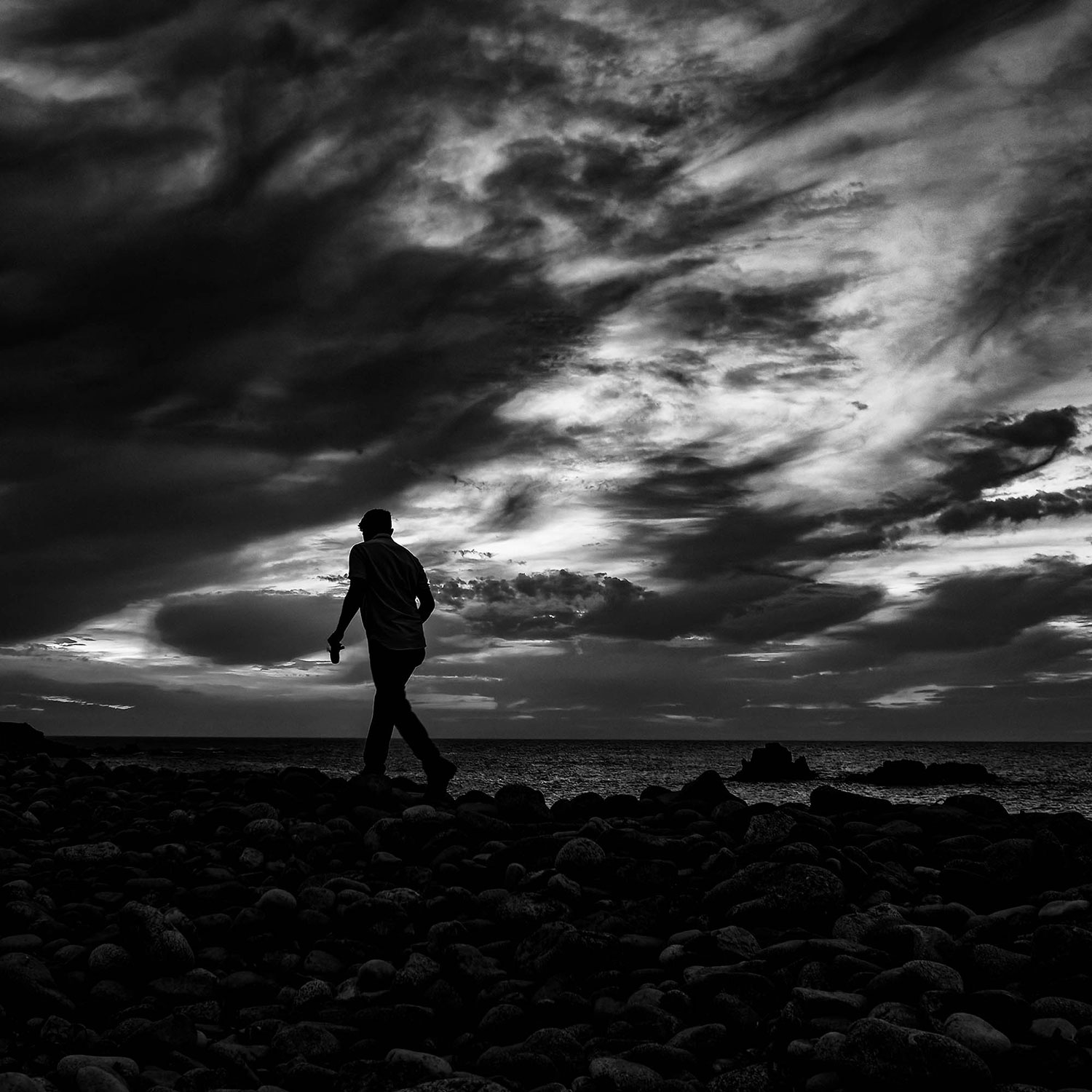 My workflow for black and white in Lightroom is simple. After importing the image (via DeepPrime if necessary to deal with high ISO captures), my first action is to convert them all to B&W. I do this using one of the B&W presets on the left, "B&W high contrast".
My next step is to set the black and white end points then I add a little dehaze and adjust the exposure slider to create the base level. The next thing is to adjust the tones using the B&W mix panel. This is an important step and allows you to change the relative tones of the image. I often use a radial filter to adjust small areas in isolation.
Adjusting skin tones independently from the rest of the images works well with this method. When shooting at dusk, I find the colour temperature slider gives great control over lighting from differing sources with different temperatures; just have a play until you get the best result.
My "go to" lens for the PEN-F is the 17mm f/1.8 lens and around 75% of my photos are taken with it. For street photography, I think it's important to be "in the scene" and not observing it from a distance through a telephoto lens. That said, there are times when I use the 75mm f/1.8 lens to compress the distance between the background and foreground or to isolate the subject from the background.
In the past year, I have begun to make money from my hobby, and I generally turn to the E-M1 Mark ll with the Pro zoom lenses for this work. Part of it is because of the greater flexibility, lessening the need to change the lens, part of it is the superior autofocus and features available such as the twin card slots and a little bit is due to meeting a client's expectations of what a "Pro" camera should look like.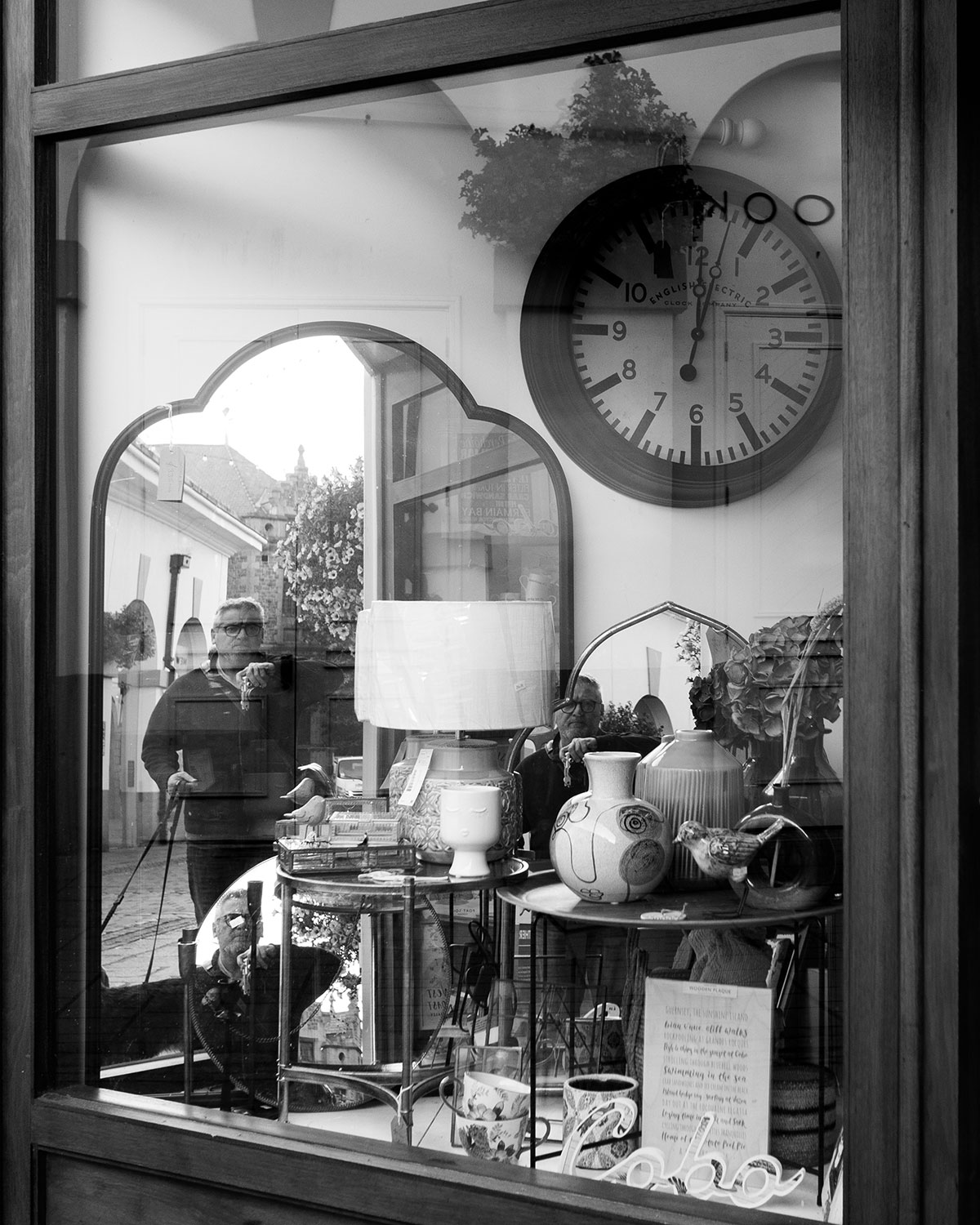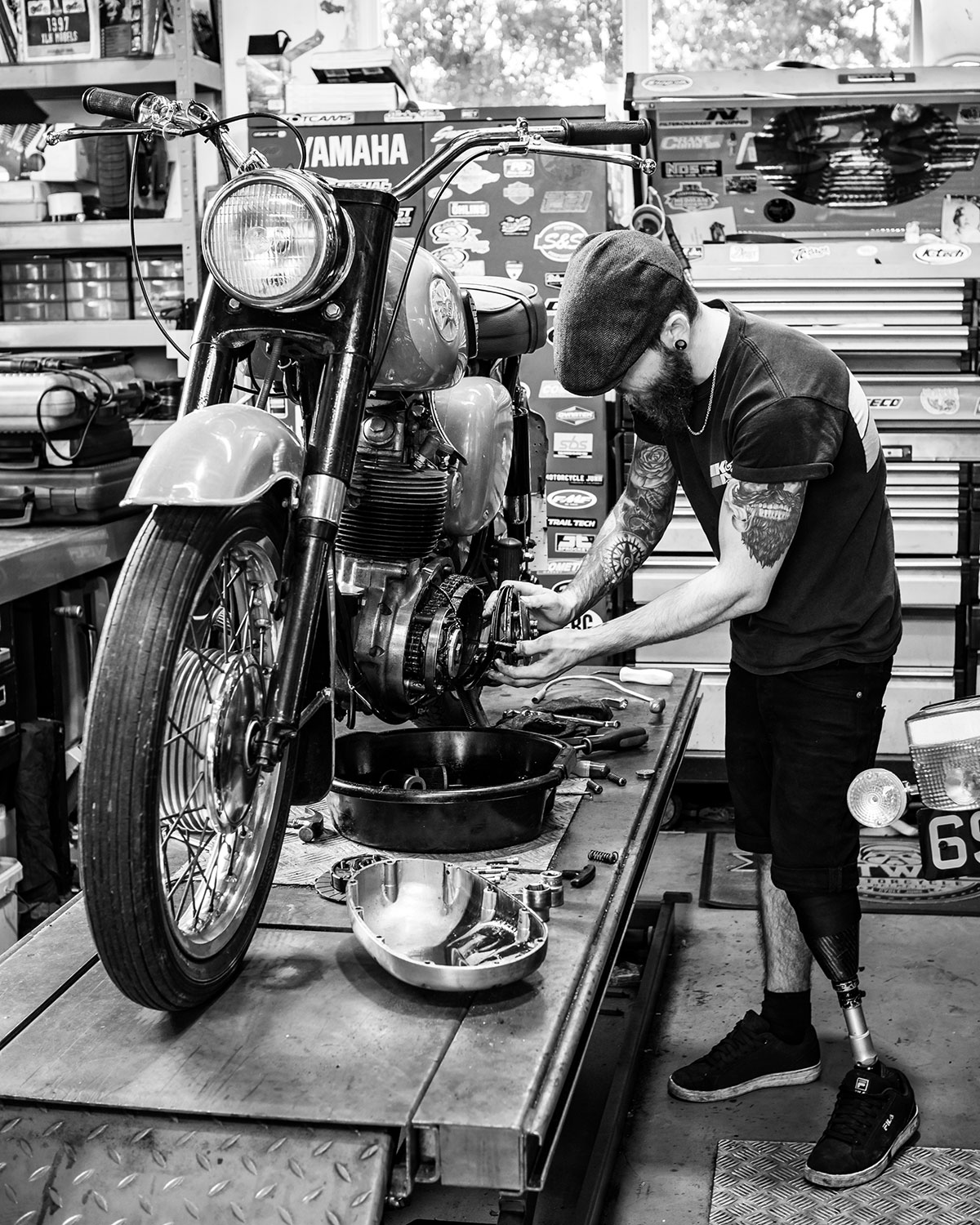 My biggest fear is my PEN-F dying. I am so attached to it and really hope that an updated version will be launched. All I ask is for weather sealing, dual autofocus and an updated sensor. Other than that, please leave it alone; it's a classic camera and is, by far, the favourite camera I've ever owned.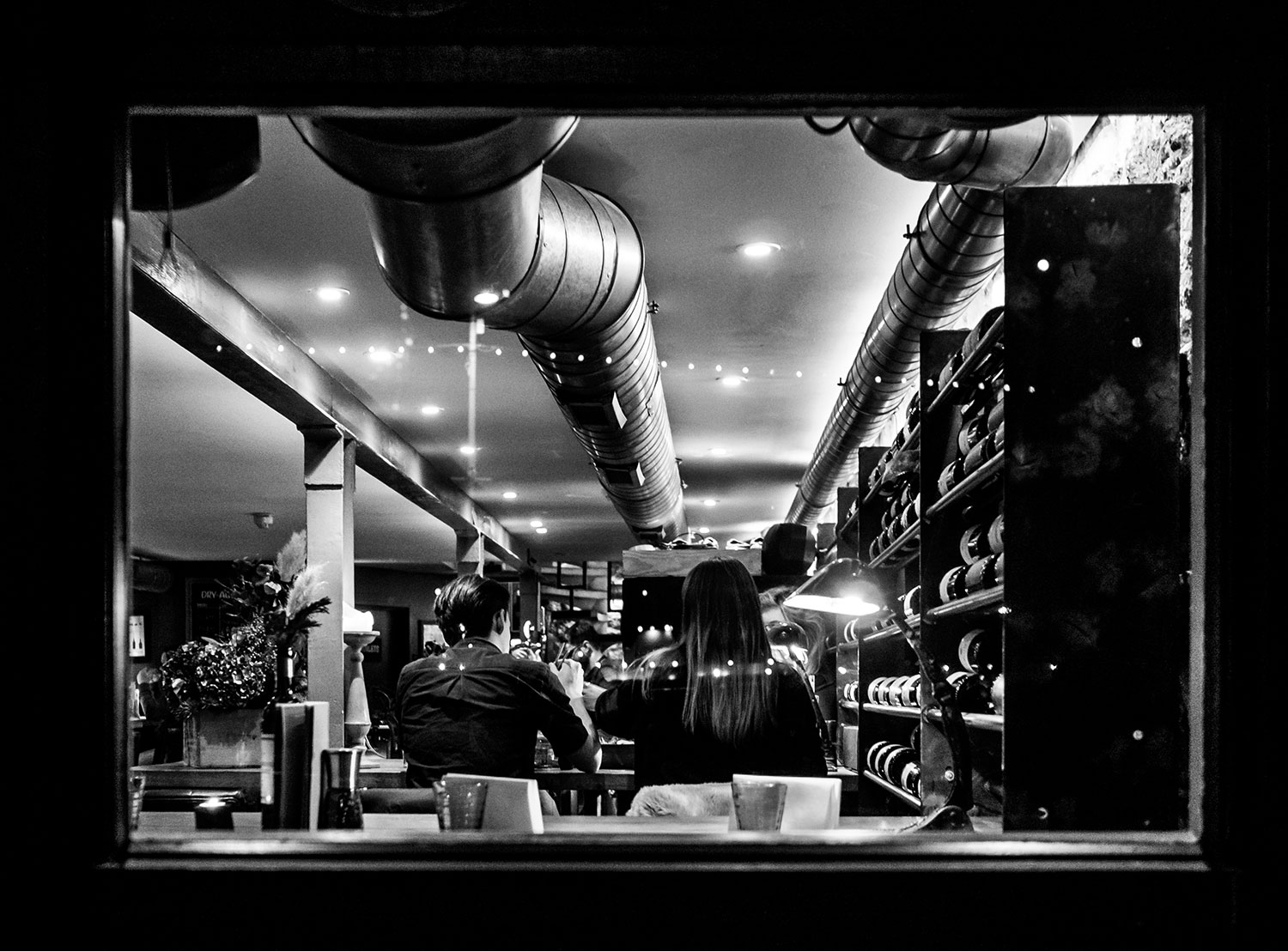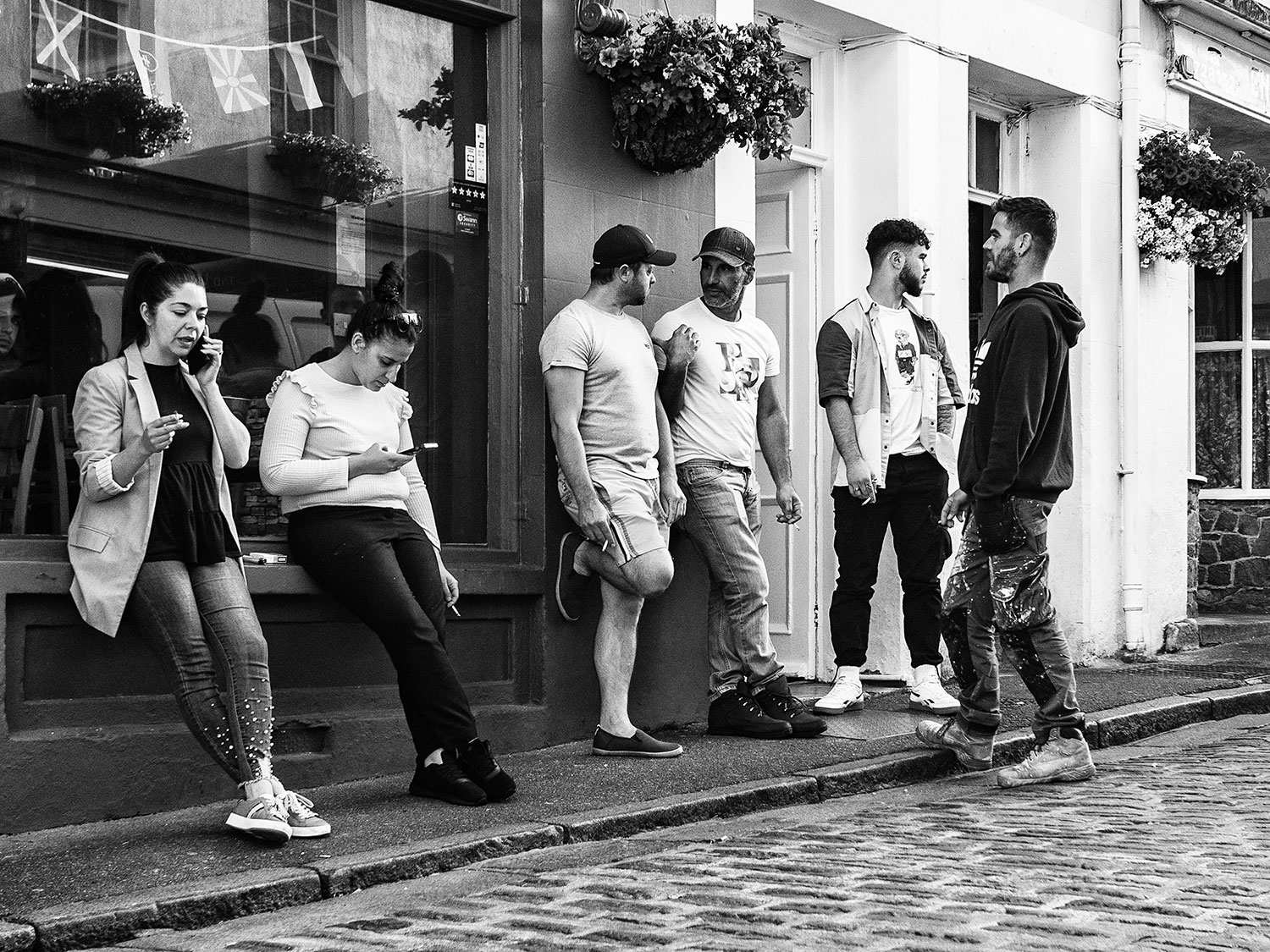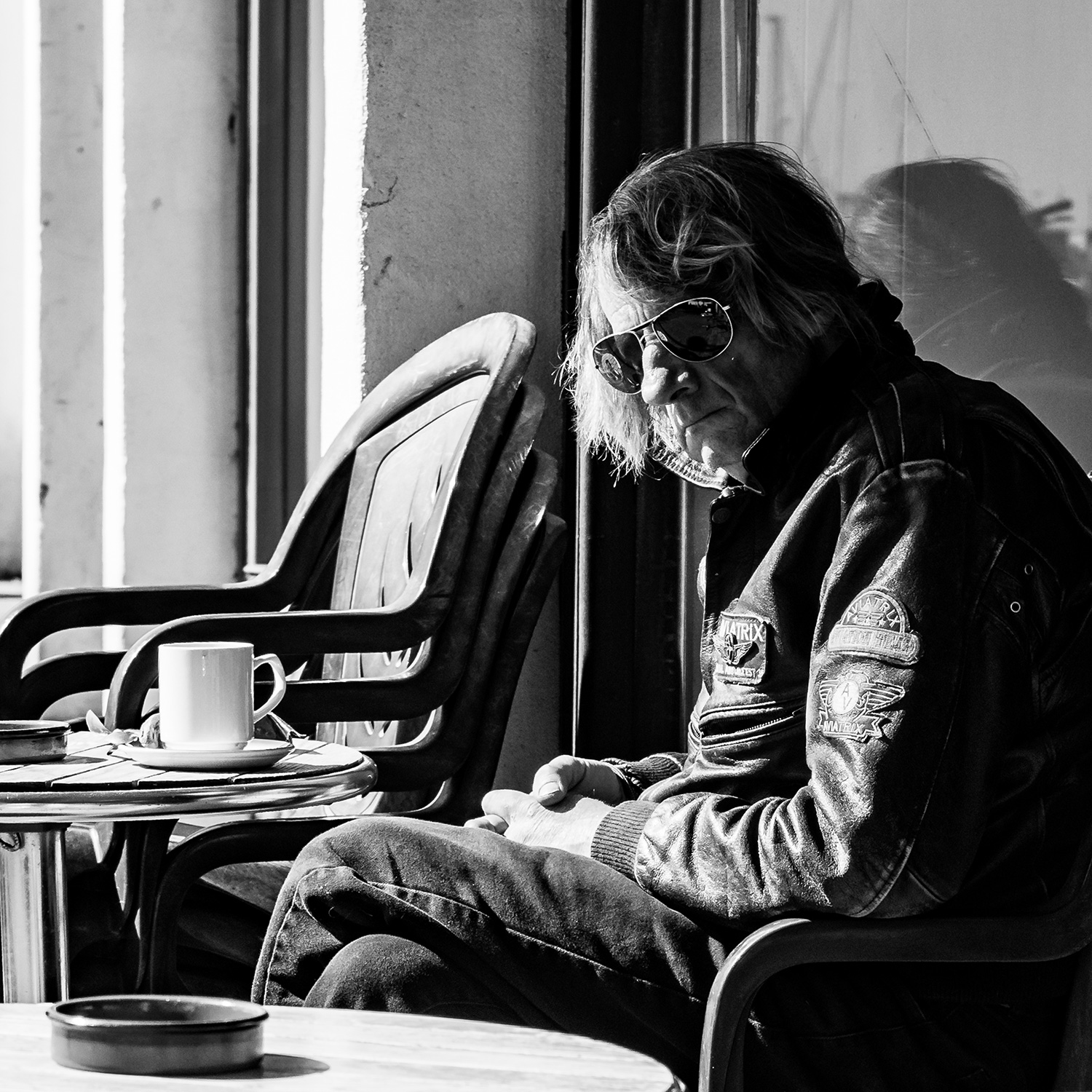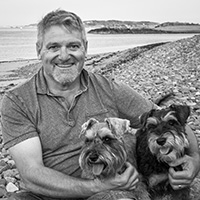 "My name is Sam Thompson, a lifelong Olympus user living in Guernsey, walking forty miles a week with my dogs and my camera, looking for the next "keeper"; the one you can feel when you've taken it and carries you through until the next one."