The unpredictability of the sky
Hi there… My name is Reto Aerni, I'm 55 and a passionate Swiss amateur photographer. I live in the Virgo Supercluster, located in the second-largest galaxy of the cluster – a galaxy called the Milky Way on planet Earth. Easy to find, you turn left after passing the Orion arm, you can't miss it… it's the blue planet that probably creates more signals than the galaxy creates noise. The earth is the most excessive place I can imagine and it's almost impossible not to become a photographer, well you would think. I labeled my work 'Brainglitter Photography' because this is exactly what a well-composed photo does to me. I can literally feel my neurons on fire when I see a mind-blowing scene. It all happens in the head because humans don't see with the eyes, they see with their brain.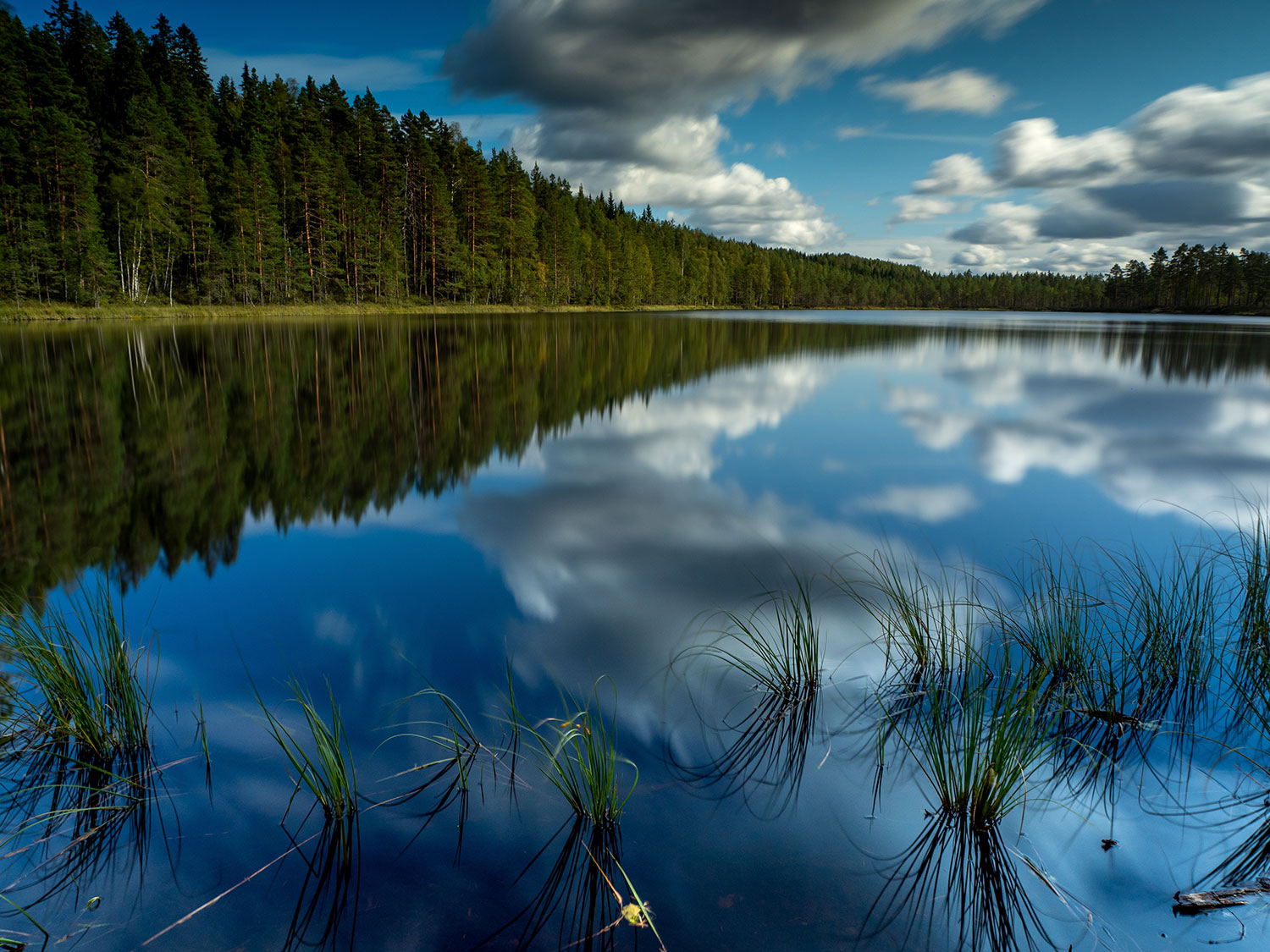 How it started…
I was 14 when my school offered a photography course. It was sponsored by Minolta together with a local photo store – some may remember, a shop where you can buy equipment and let them develop your film roles and get photo prints. After only one week I took my first long exposures and got addicted. I also had access to a darkroom and learned how to fix film rolls and develop prints. It was quite magical watching how a sheet of white paper transforms into a photo. After I graduated, photography was still a passion but somehow, I transformed into a vacation and family photographer. Nothing to regret, I always enjoyed what I did. In 2013 I was back on the shutter button thanks to Olympus, more seriously than ever before.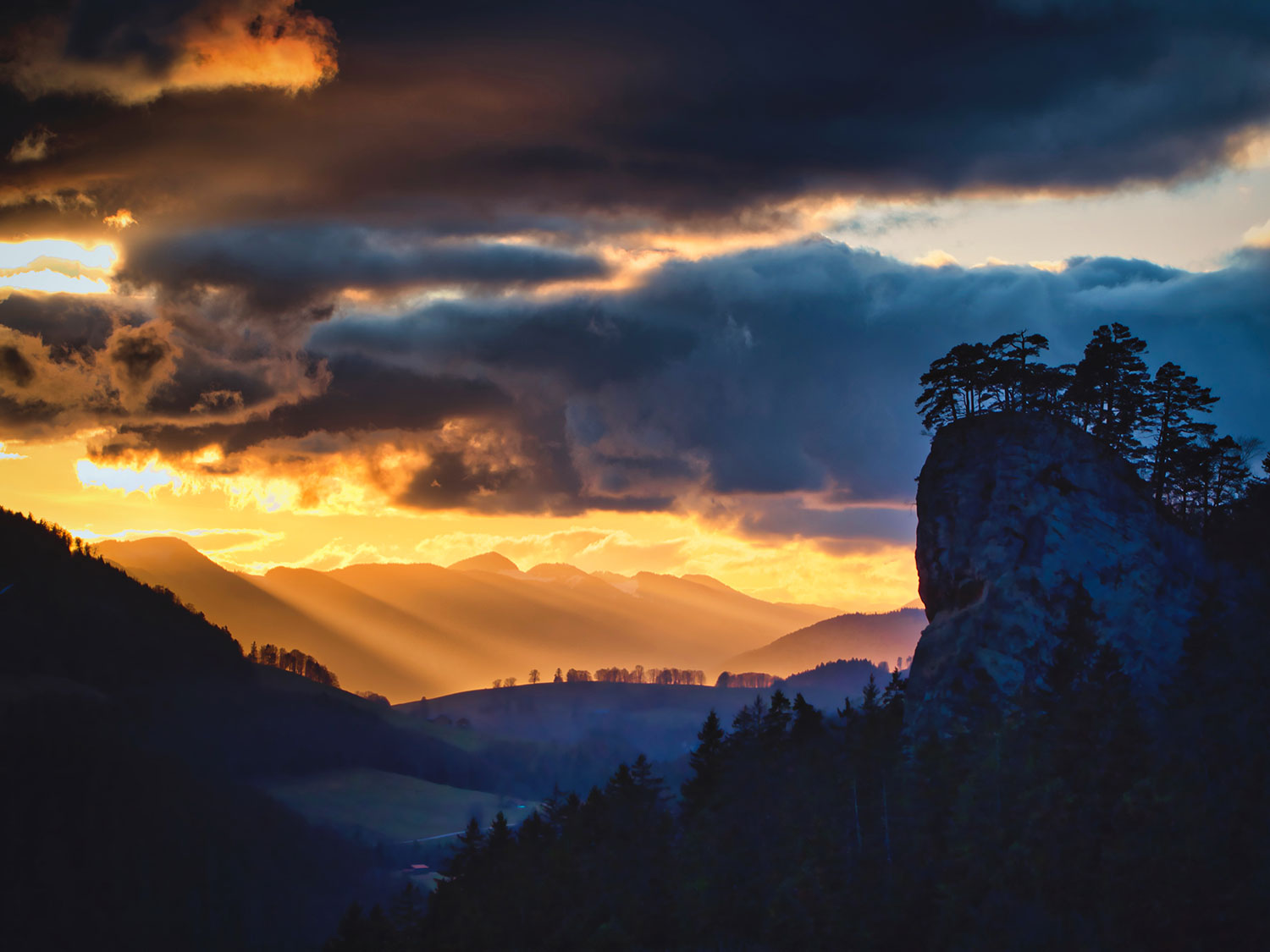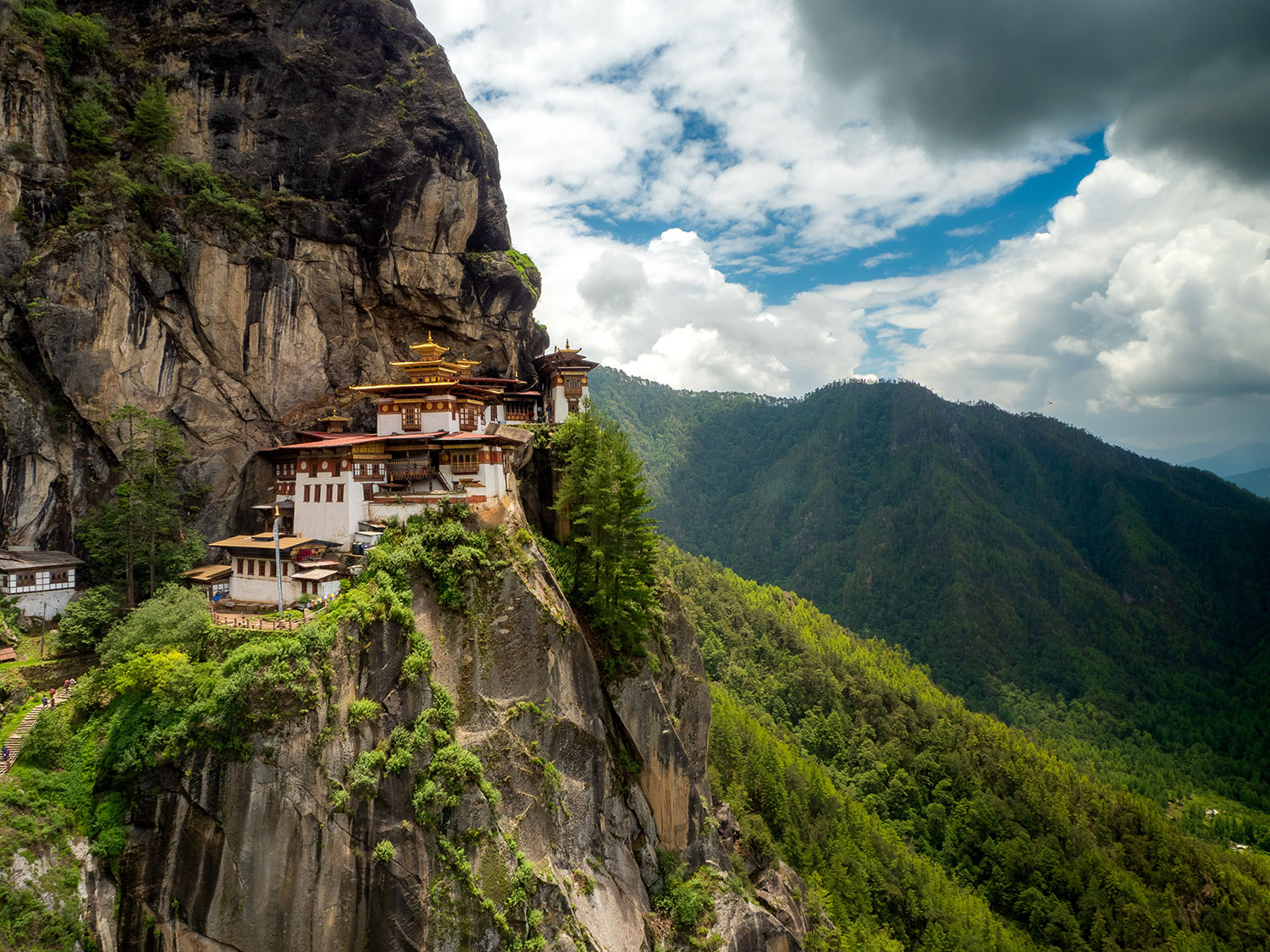 Why Olympus?
In 2013 my Lumix compact camera broke and it was time for a replacement. I did some Internet research and stumbled over a YouTube video from Thomas Leuthard made at the Photokina. It was about the brand-new Olympus OM-D E-M5 and I was immediately in love with the retro design, remember, I grew up with the Minolta. It was also my entry point into street photography. I took every lesson Thomas Leuthard had published online and finally met him for a workshop in my hometown. At this time Thomas was considered as one of the top 10 influential street photographers. I also met R. Cleveland Aaron (an Olympus Visionary) while shooting around Basel city, he offered me his new 70mm lens for an hour just for fun… what great marketing!
In the following years, I learned a lot, and fast!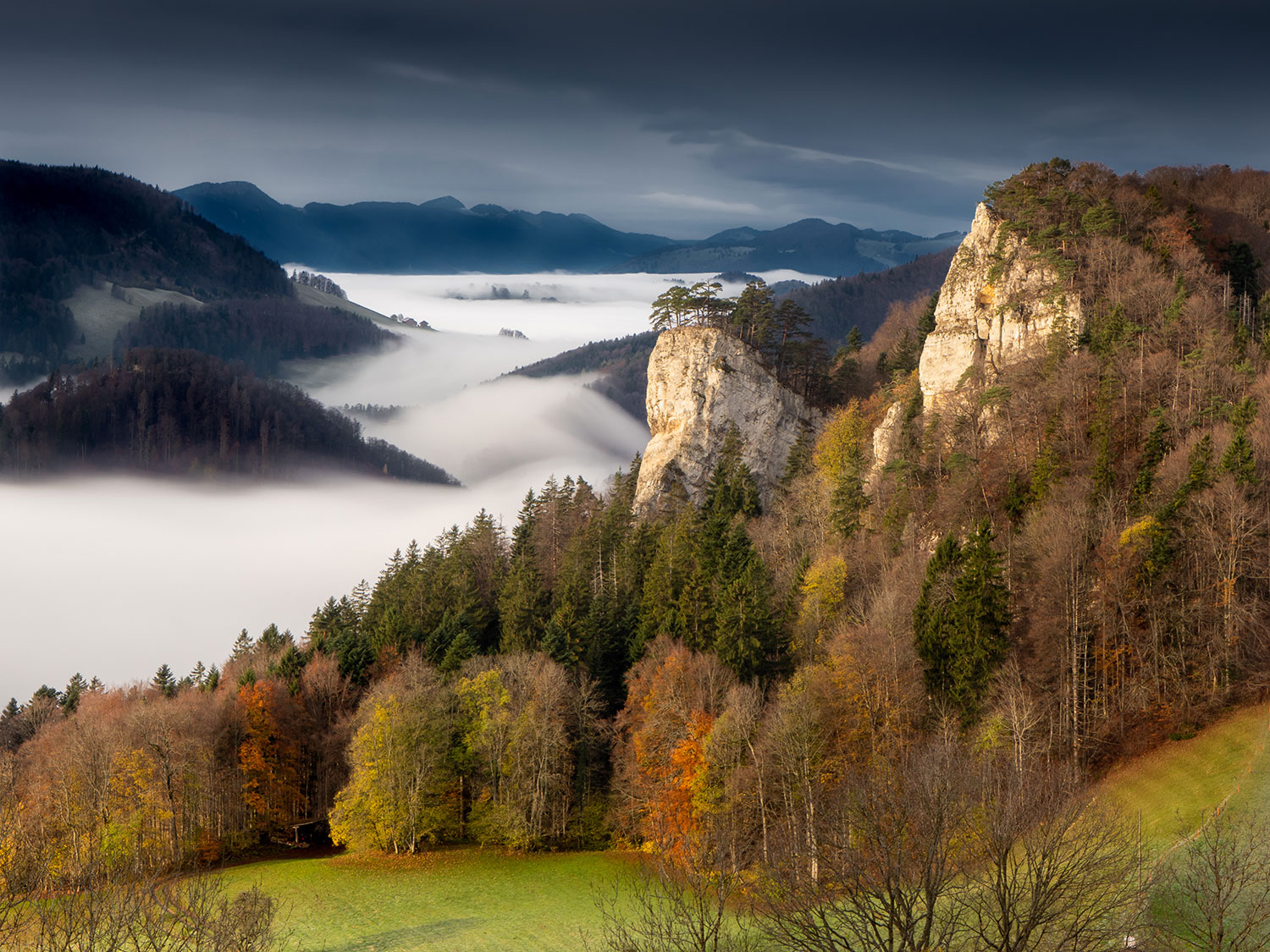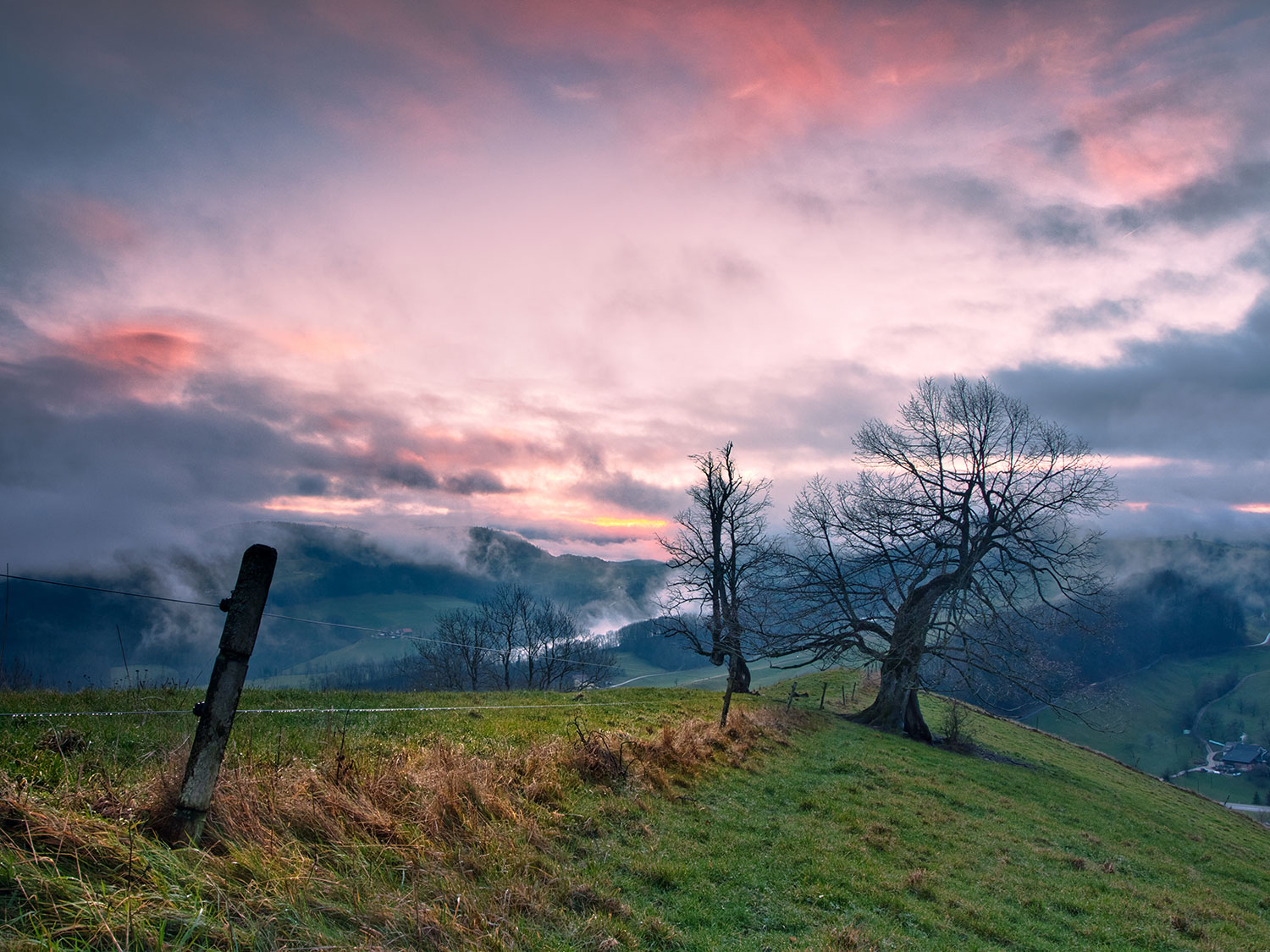 When the European Privacy Law (GDPR) got in force, street photography became a concern for me. This was the time I lost my interest in the 'urban hunting' and I rediscovered landscape photography and long exposure, my big passion. I love dramatic and unpredictable weather very much, I always did. This is why you see a lot of sky in many of my photos. I often go back to my favorite spots just to get another mood of the same place. Of course, I often come back home without useful results… and that's fine. I'm an outdoor guy who loves to be out there even if I freeze off my toes for nothing.
By the way, talking about the cold season – I find the Olympus very stable in rough conditions. I never had issues with the battery and the only fighting zone is probably the tripod when the telescope legs are getting nasty to me. Although, one thing that is causing problems are spots on the sensor. I had them on my previous E-M5 and now on the E-M1. I'm very careful and quick when I change lenses so probably it's caused by condensed humidity in the camera, just a guess.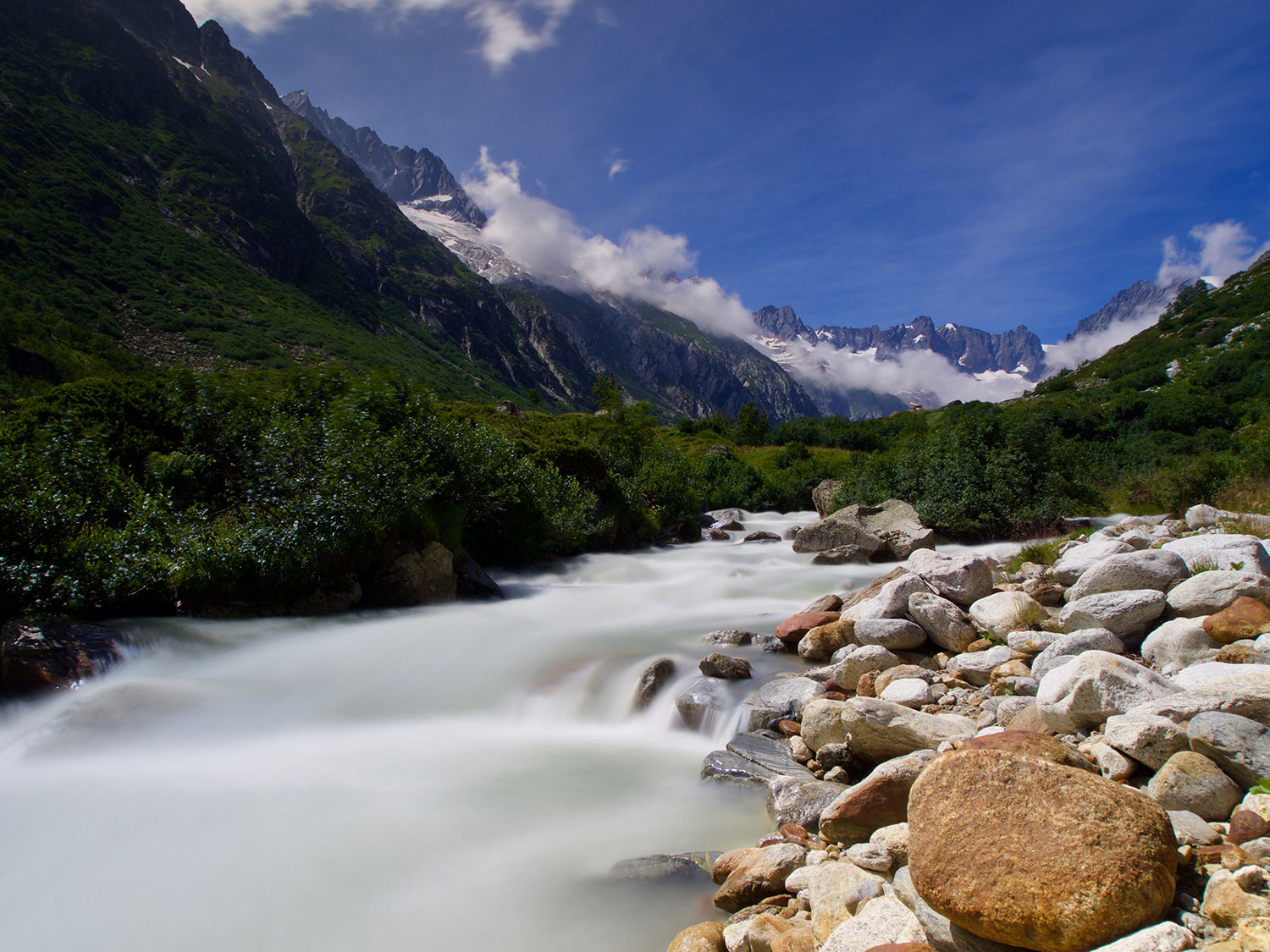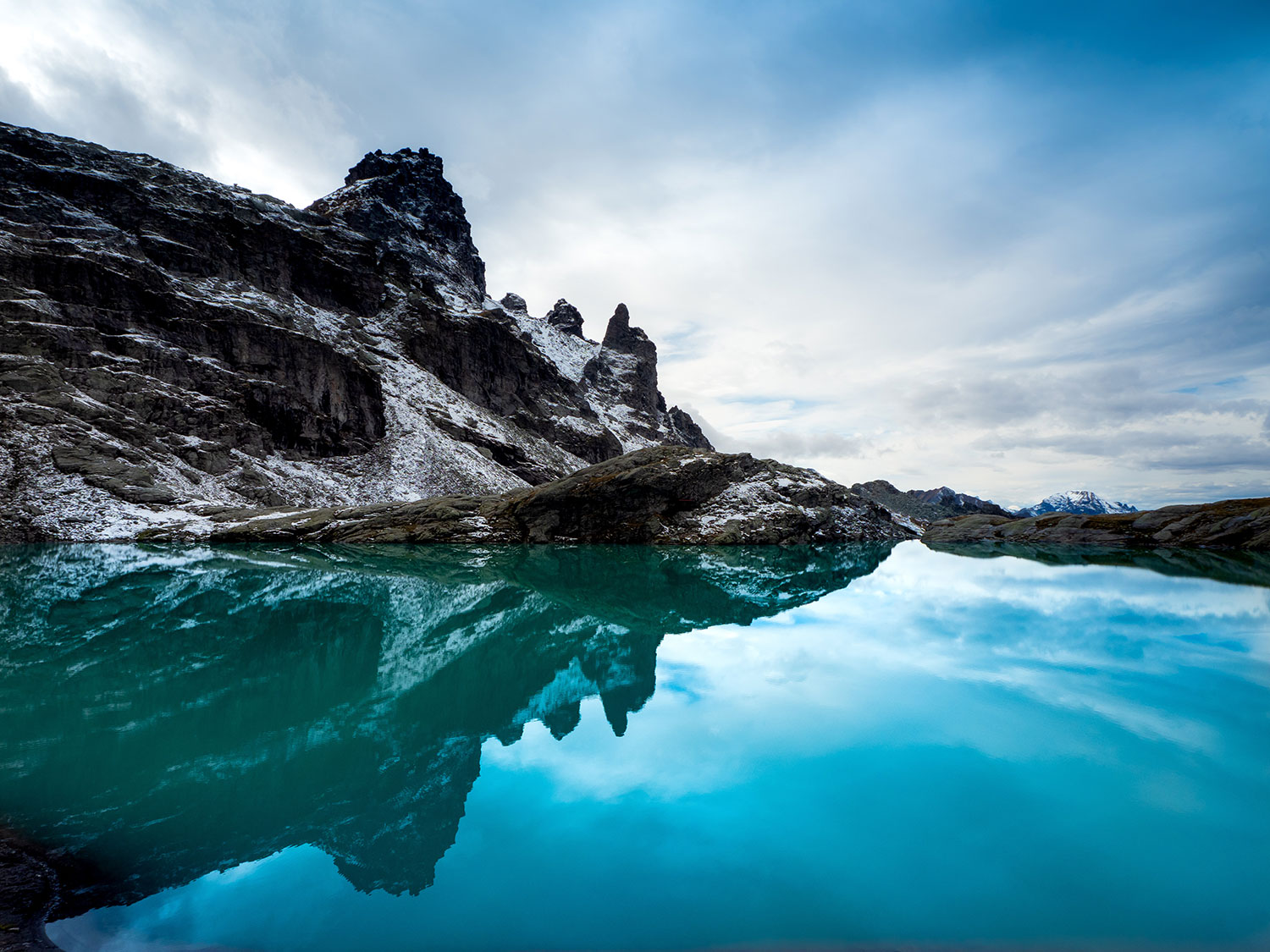 Photography as a philosophy
All things I do have a philosophical touch and photography is no exception. For instance, I use photography to educate my mind – to see what others miss. It's about discovering reflections, colors, objects and catching that fleeting moment. As mentioned earlier, the world is a place of vast richness for the ones with an open mind. If you learn to appreciate the moments that you spent out there you can also appreciate yourself and become a completer and more satisfied person. It won't happen overnight for sure… but gradually and constantly. That's how I see it, but of course, photography is a very personal experience and probably different for everybody. Luckily my wife is a passionate photographer as well allowing us to experience a lot together while doing what we love. At home, we compare and discuss our compositions and we learn from each other.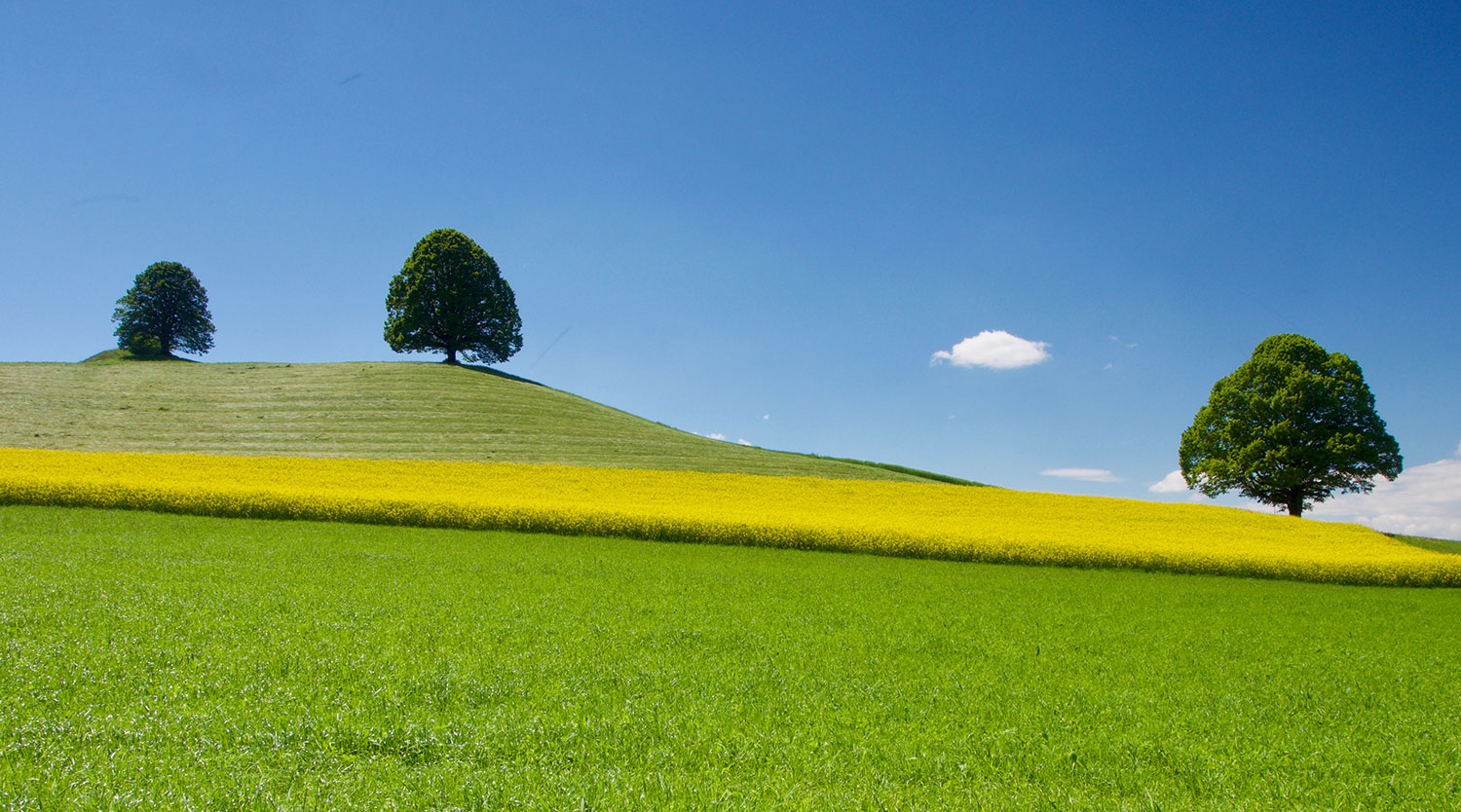 In my backpack, I have…
A bit more than half a year ago I replaced my E-M5 Mark I with the E-M1 Mark II. I'm still using my kit lens 12-50 but plan to replace it with a PRO lens, probably the 12-100mm. I also have a 75-300mm, the 45mm 1.8 and a Lumix 20mm 1.7. I'm using a Rollei tripod (C5) and Rollei filters (GND8, ND8, 64 and 2000). Further, I put in my backpack:
– A cleaning set
– iPhone with several apps (PhotoPills, OI.Share, Moments from Rollei)
– GoPro Max
– Headlamp Petzl
– MacBook Pro i7
– 2 reserve batteries
– USB power bank
– Snacks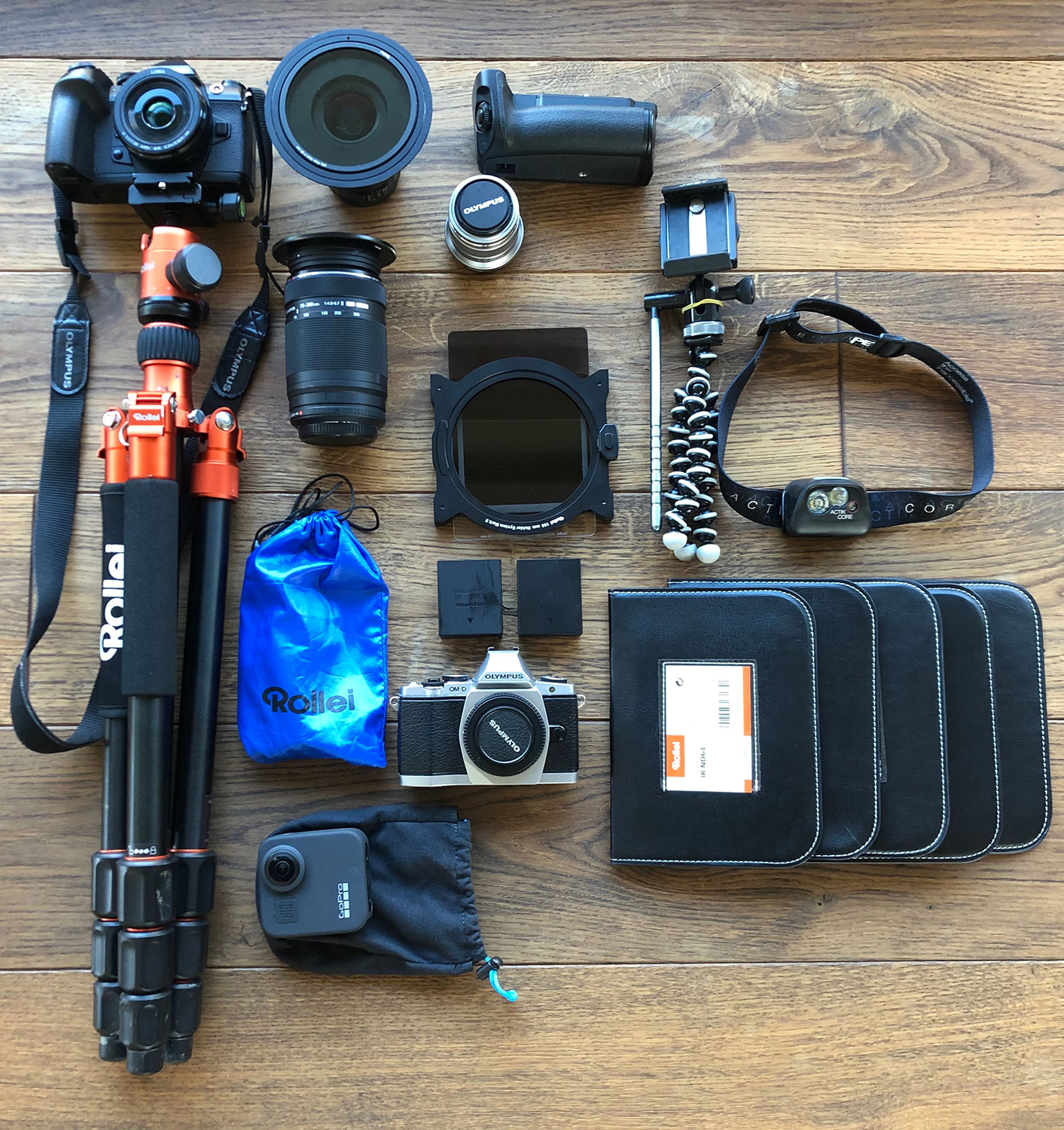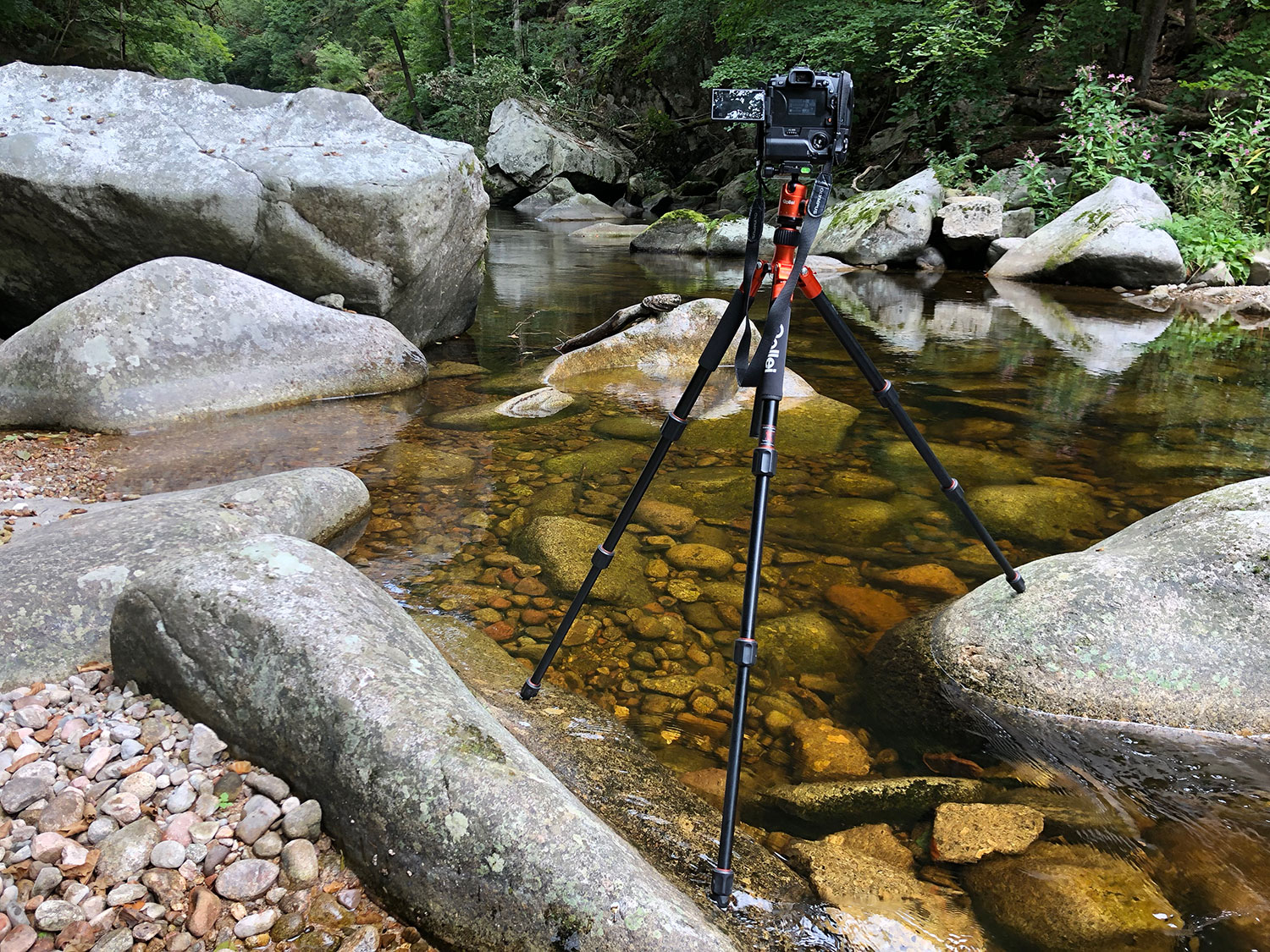 Location scouting and preparation
Time is often against me and therefore I try to be well prepared when I visit a location. Especially when I shoot sunset or sunrise scenes, I'm amazed how fast the sun moves and after a few shots, the 'perfect frame' is history. For location scouting, I'm using 500px.com, Instagram, Facebook groups, locationscout.net and multiple maps. Sometimes I visit a spot knowing that no magic will happen and do sample shooting just to figure out what works and doesn't. Also, some of the popular locations are overcrowded and it is essential to be an early bird. One more thing, I also try to find new locations that are less well known, just re-shoot trendy spots is sometimes not satisfying.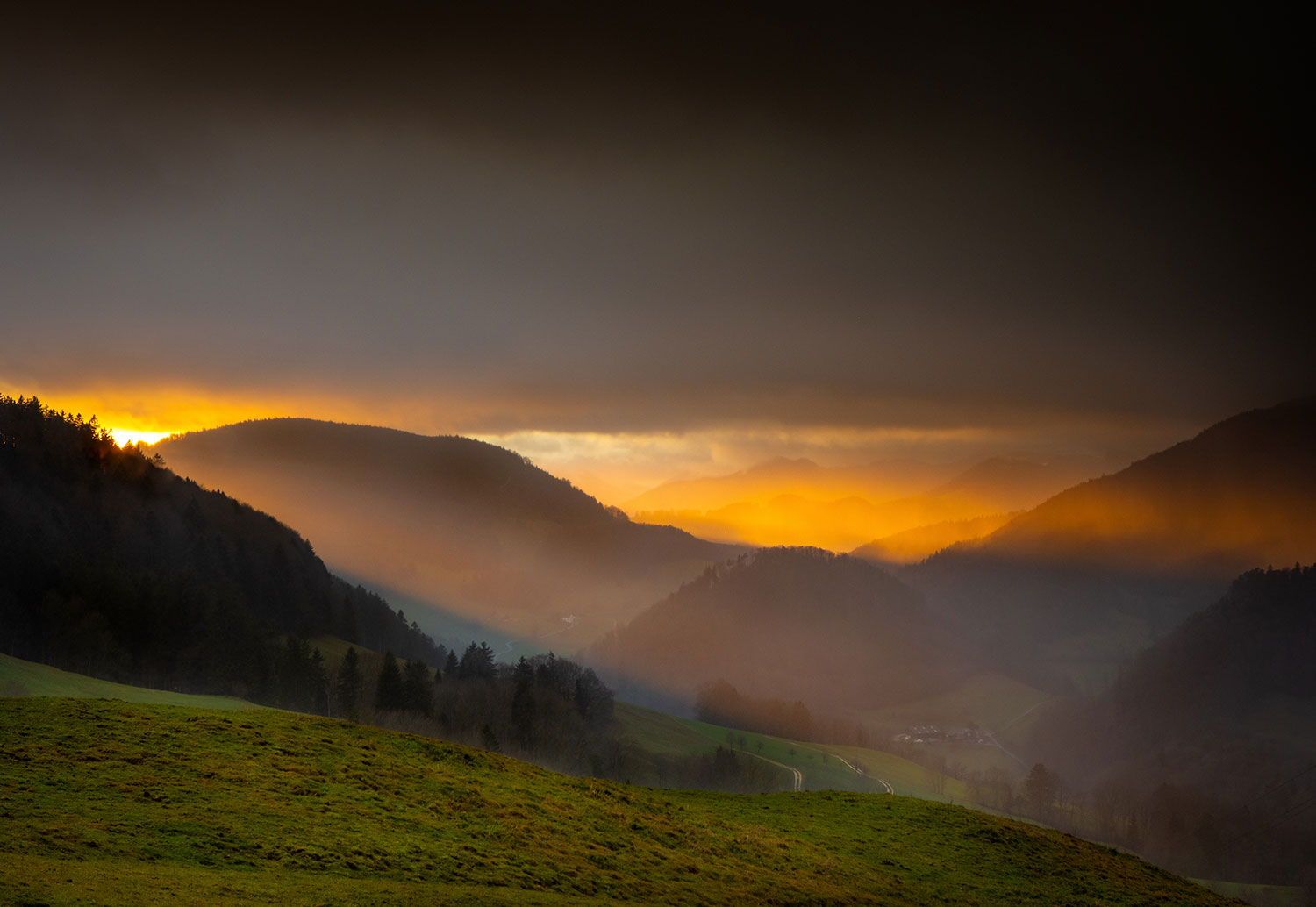 How I compose
I don't take pictures; I compose them carefully. I shoot all photos in RAW and in manual mode (ISO, aperture, shutter and focus). If possible and if it makes sense, I'm using the rule of thirds. I also like negative space in my work and give it the room that I think is needed. I like single objects in the foreground, reflections, lines and special colors. These are the elements that I try to put into the scene, not because it has to be done this way but just because it's my personal taste. In my opinion, a colorful sunset or a beautiful beach will not necessarily lead to a jaw-dropping picture. Unfortunately, nice scenes are often boring but drama triggers emotions.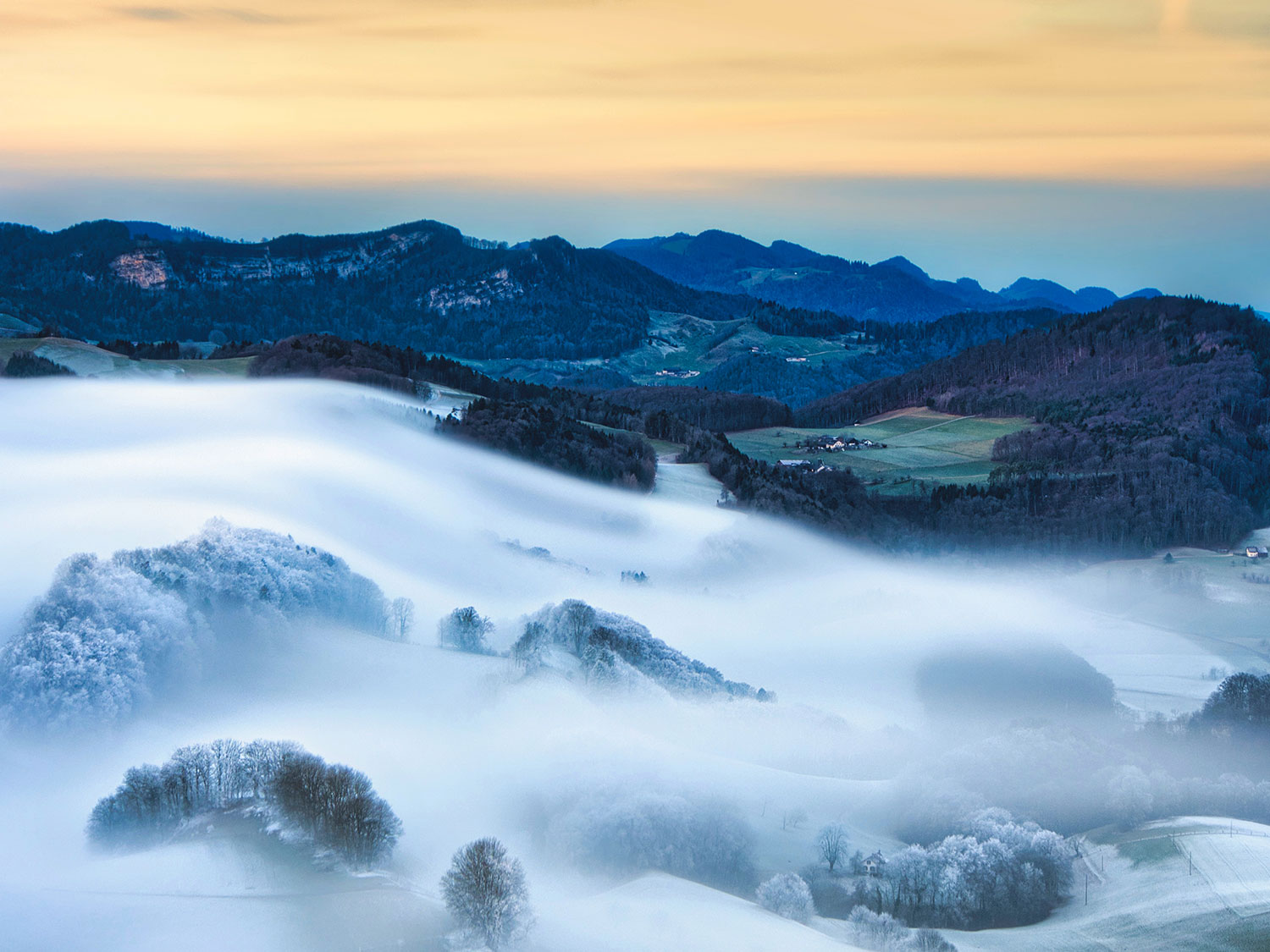 What is special about Switzerland
Switzerland is a 41'285 km2 playground and basically an entry-free open-air museum. Except for the desert, we have almost everything a photographer can wish for. The Alps and the Jura are probably my personal favorites. I also love the vineyards in the western part, the lakes in the south and the black forest in South Germany. I could continue forever… From extremely rural scenes to contemporary cityscapes you'll find it in Switzerland. As a photographer you'll enjoy lots of freedom, for instance, it is allowed to sleep in the wild, even to set up a tent if it is only for bivouacking and if above the treeline. What else do you need?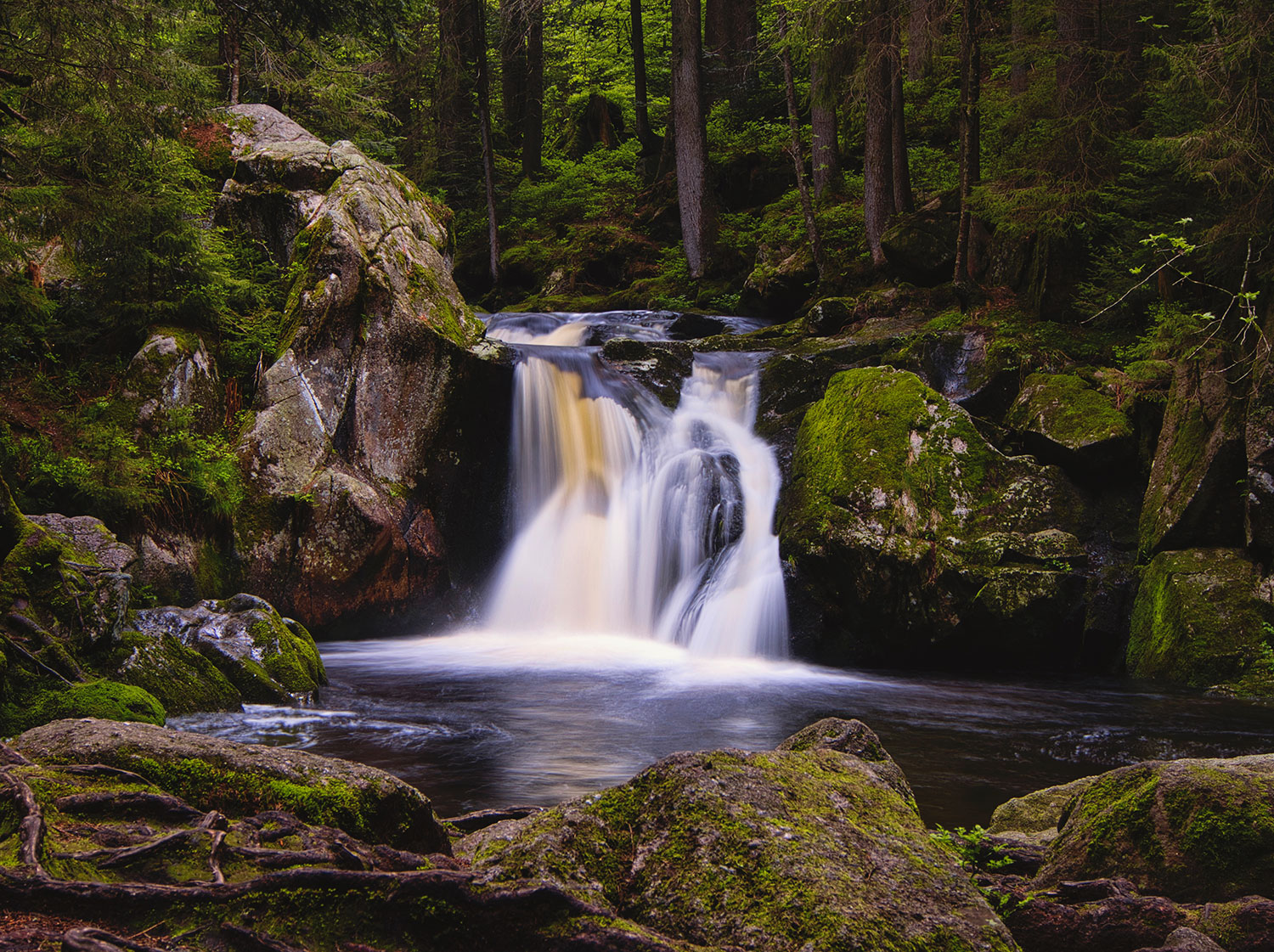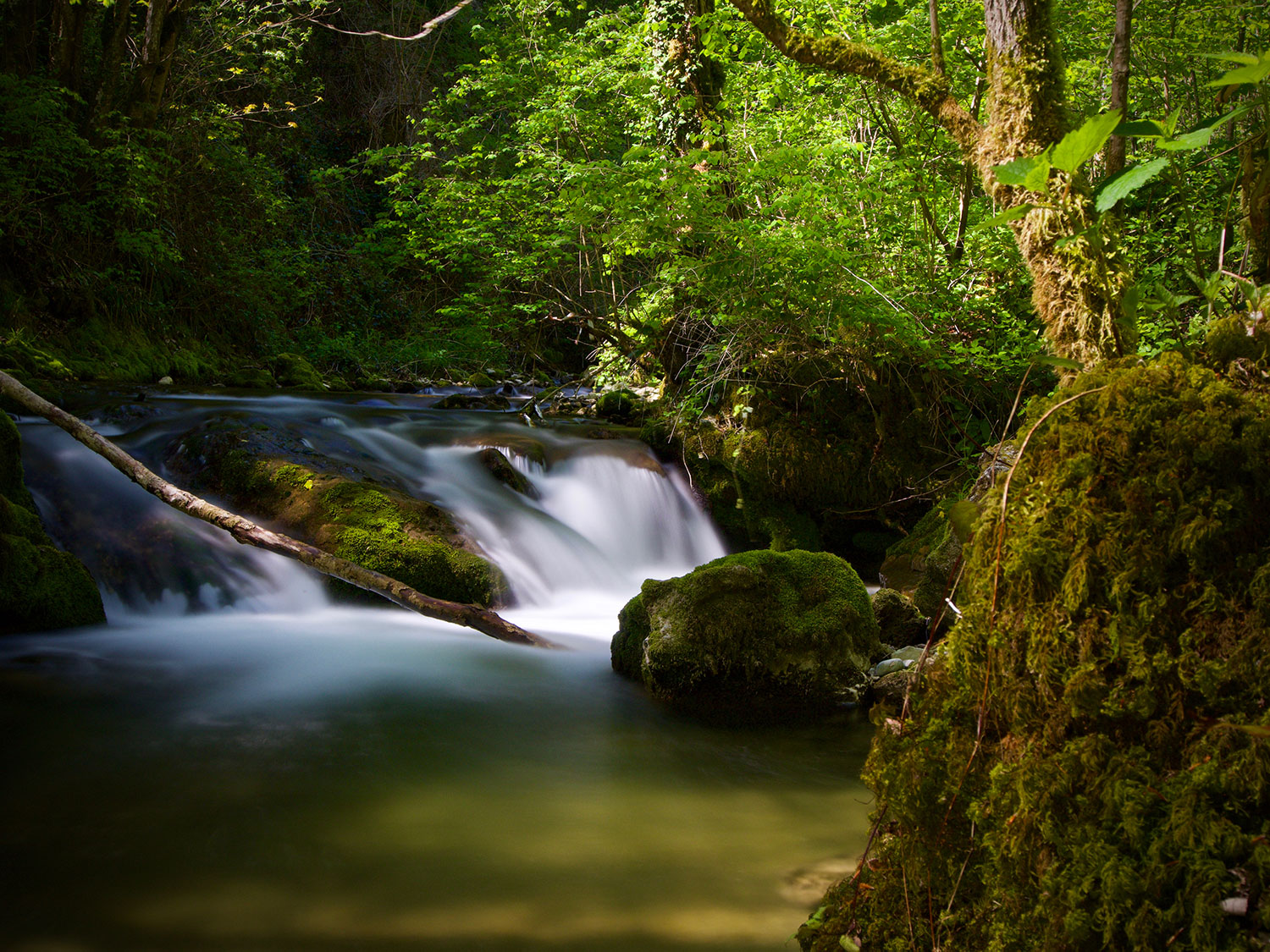 Post-processing and no-nos
Since I shoot in RAW post-processing is a must. Personally, I consider it unreasonable to publish unfinished or poor pictures. I'm quite selective and only post pictures of good quality and taste. After I processed my photos, I usually sleep over it and review my work the day after. If I'm still happy with it I will probably post it. I also realized that my pictures are often underexposed if I do the post-processing at night, probably because my eyes are more sensitive at night. Sometimes I overdo the colors or the contrast and I need to adjust the settings slightly to make the result more realistic. I use LightRoom and Luminar 4 for post-processing and I'm quite pleased with both tools.
I also try to be selective; I only keep pictures that satisfy me. I delete fast and without much thinking. Basically, if I don't see the potential of a photo right away then that means it's average or even less than that. Most of my photos never made it to the surface and are not worth publishing.
For me, there are a few no-nos in post-processing and this is replacing the sky, adding sunbeams, adding objects (and deleting objects with a few exceptions) and digital zoom-in (fill the frame when you shoot).
My other interests
In the first instance I'm a family guy, then an entrepreneur and then a hobbyist. I see myself as versatile because of my many interests. My other passions are composing electronic music (mainly Berlin style) and I do lots of sports such as free-skiing, mountain biking, snowshoeing and climbing. Oh, and did I mention cooking?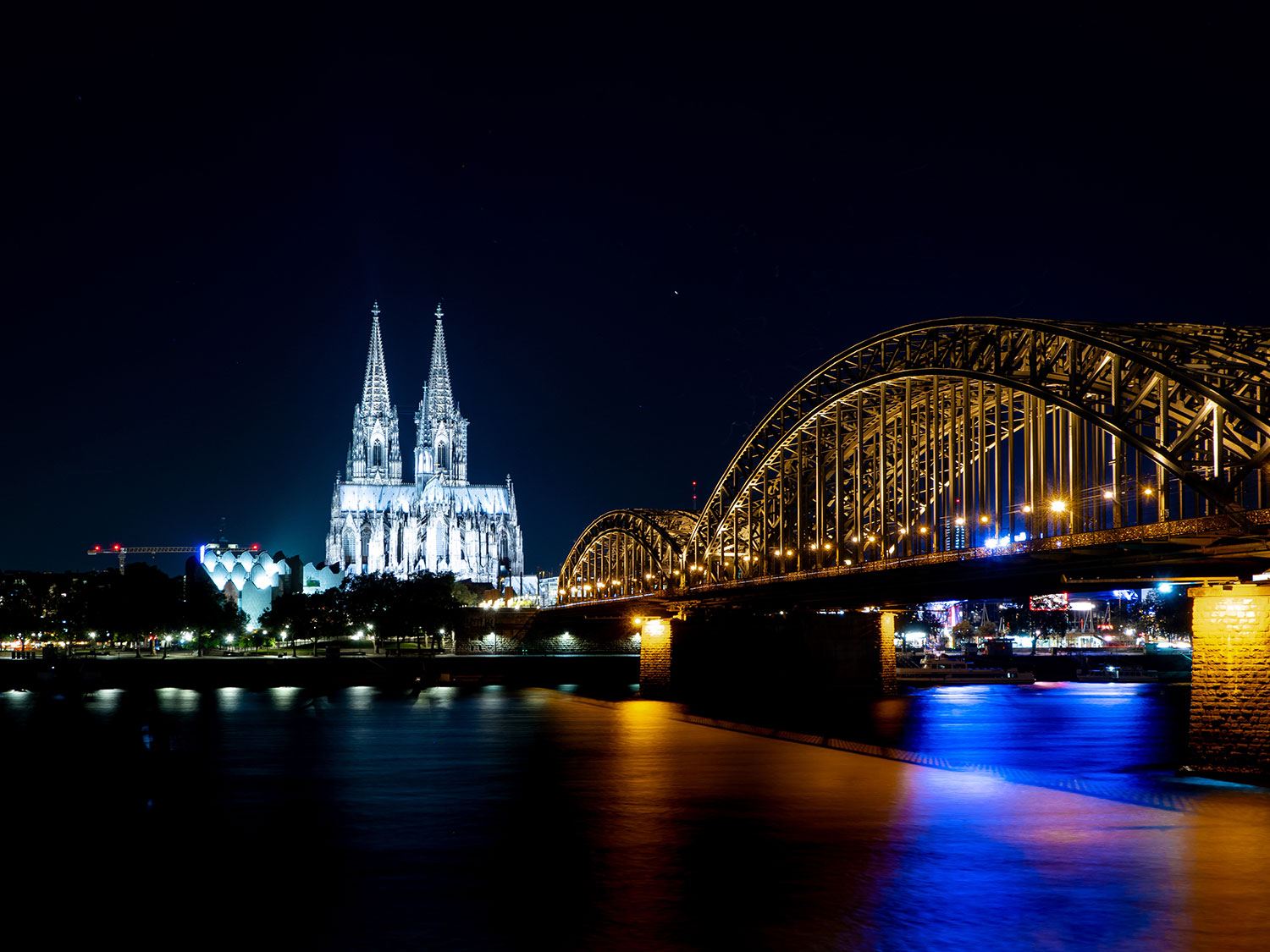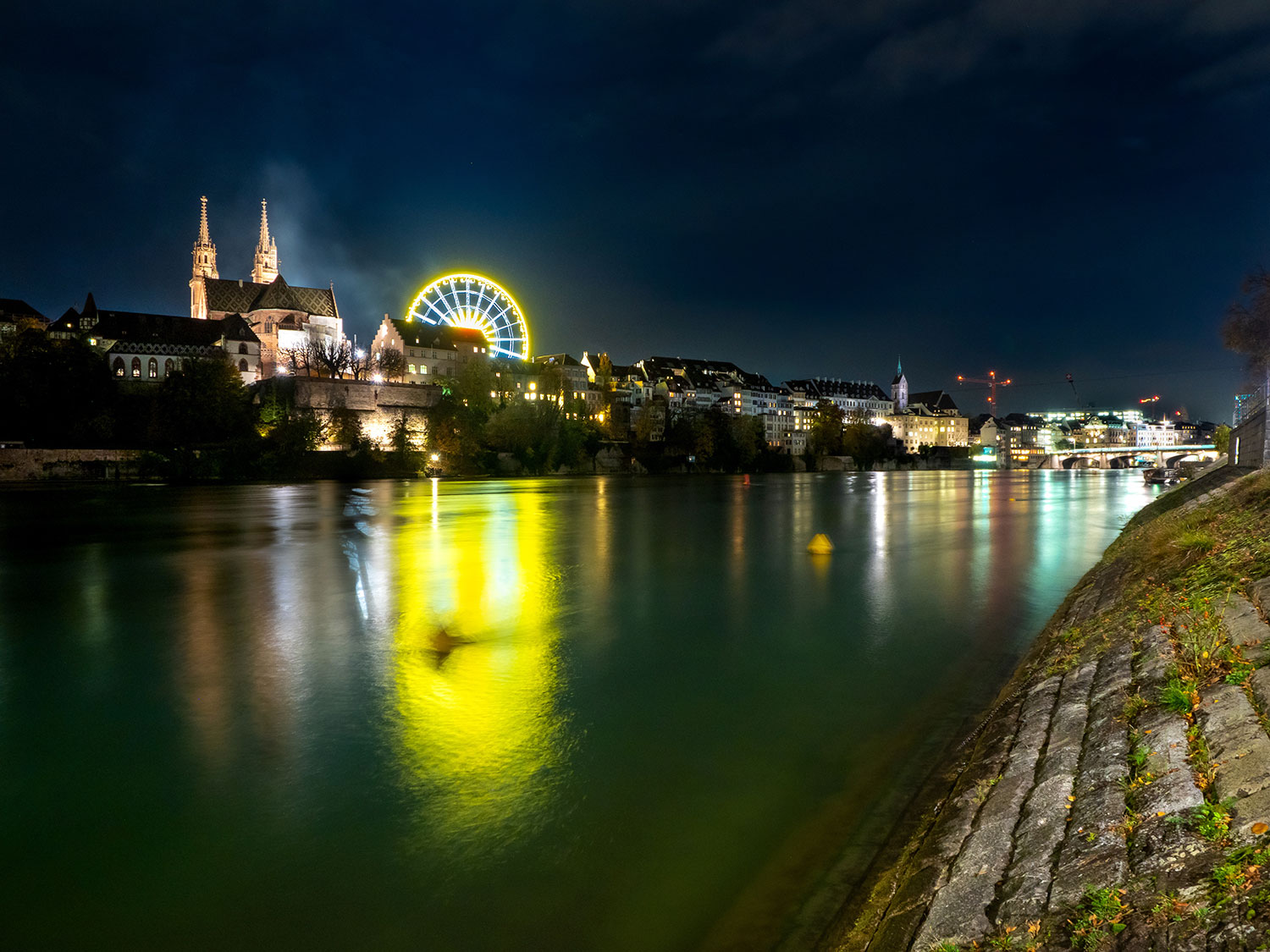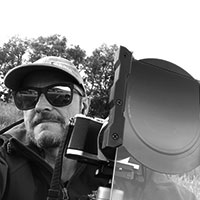 "Hi there… My name is Reto Aerni, I'm 55 and a passionate Swiss amateur photographer. I live in the Virgo Supercluster, located in the second-largest galaxy of the cluster – a galaxy called the Milky Way on planet Earth. Easy to find, you turn left after passing the Orion arm, you can't miss it… it's the blue planet that probably creates more signals than the galaxy creates noise. The earth is the most excessive place I can imagine and it's almost impossible not to become a photographer, well you would think. I labeled my work 'Brainglitter Photography' because this is exactly what a well-composed photo does to me. I can literally feel my neurons on fire when I see a mind-blowing scene. It all happens in the head because humans don't see with the eyes, they see with their brain."