My Olympus OM-D Cameras – A Feel for Photography
Hello. My name is John Simpson, and I hope this article finds you in good health and spirits. For over 25 years, I have worked as a photojournalist for a number of publications in Lakewood, Washington, USA.
A long-time Nikon camera and lenses user, I recently became interested in mirrorless cameras. After a great deal of reading and study, I chose the Olympus Micro 4/3 (OM-D) system.
Why? Because I had come to the conclusion that there is a "philosophy of and a feel for photography" that characterizes Olympus cameras rather than the group think mantra that "bigger is better" that seems to characterize the thinking (and advertising) of other camera producers.
In short order, I purchased an OM-D E-M5 Mark II and an OM-D E-M1 Mark II. To complement the cameras, I selected the M.Zuiko ED 12-40mm F2.8 Pro, the M. Zuiko 60mm F2.8 Macro, and the Panasonic Leica DG Vario-Elmarit 8-18 F2.8-4 lenses. On them, I use Formatt Hitech filters.
Then I began and continue to learn about the cameras and the lenses.
I practice – and then practice some more – in order to develop my skills in using my two OM-D cameras. Prior to the rise of Covid-19 pandemic, I had approached the owner of a nearby wholesale plant nursery and asked permission to photograph the plants. Without reservation, he gave me access to photograph whatever caught my eye. Since the pandemic's onset, I have been fortunate to be able to continue working as I am almost always left alone.
I like the solitude as I work among the colors and smells of the plants (the various sages smell absolutely wonderful!), and I ofttimes wonder how much I am saying about myself in what I select to photograph.
I suspect I reveal a lot, as I note there is a sense of minimalism to many of my photographs – as there is a degree of minimalism in my life. That said, my cameras and lenses are a magnificent set of tools with which to make my self-view visible.
Then there are the socially distanced conversations I have with some of the immigrant workers at the nursery. I enjoy listening to them as they talk about having have come to America in order to work for a better tomorrow for themselves and their families. It is always a privilege to make images of these good people.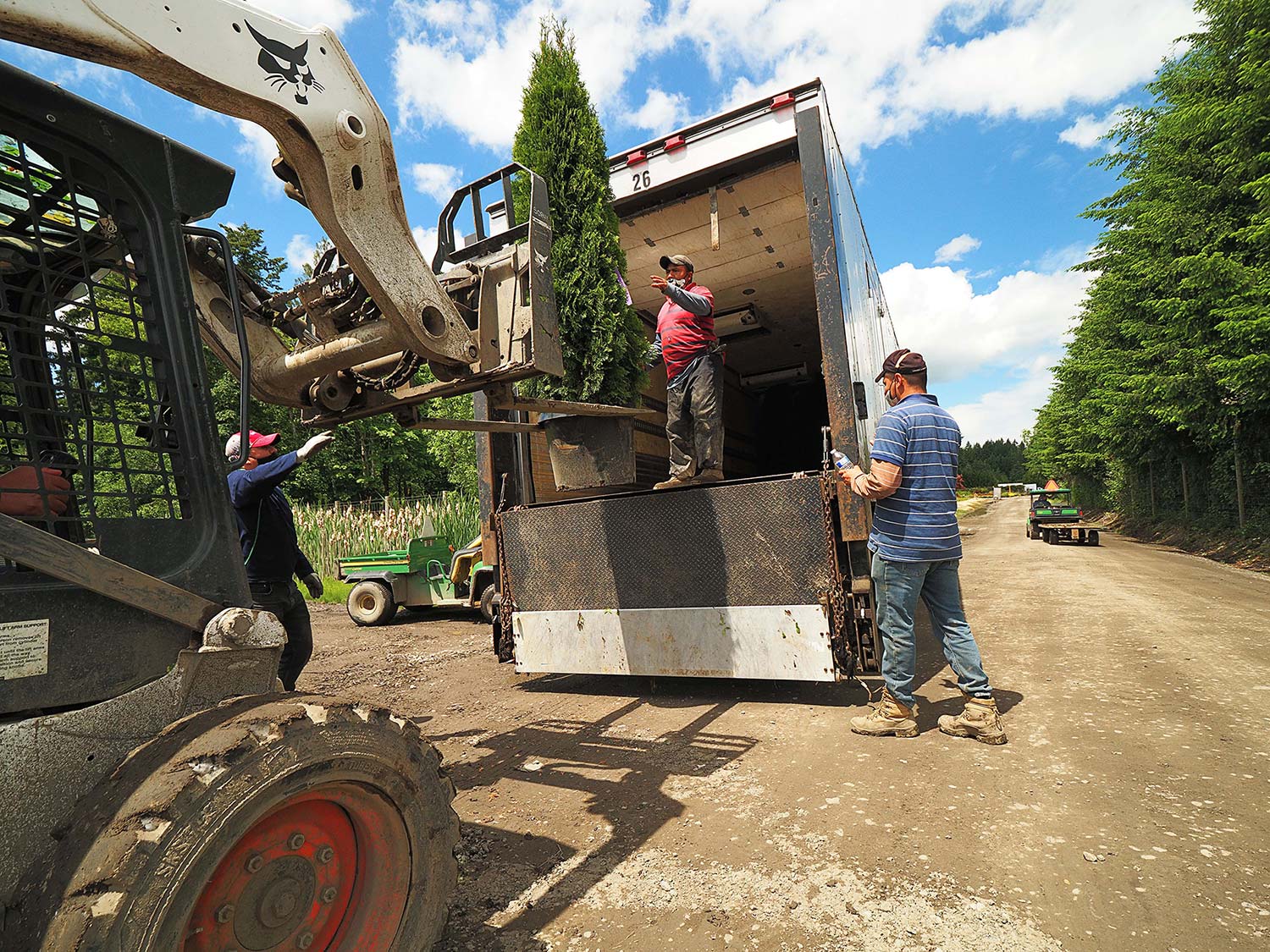 I bear in mind that art is all around me, and all I need do is keep my eyes, ears and mind open. This is much easier said than done; it does take effort. As a working photojournalist, it was imperative to be quick and agile in producing an image in order to meet a deadline. On the other hand, photography of a finer and lasting quality is about patience and introspection characterized by creativity and persistence. Making careful, considered photographs – whether of plants, scenes or people – is paramount in my thinking.
Furthermore, I would like to point out that I find the "rules of photography" to be good suggestions – but only that. I have also found that creative thinking is just as good. In fact, more times than not I prefer it that way. Photography is full of choices – some more difficult than others – in the making of an image.
I should note that I generally photograph in aperture priority with the ISO set usually near 200. I do not rearrange anything I photograph, and I do not use flash. I want to capture the plant or person just as they are.
Complementing the cameras and lenses I mentioned above, I carry an old (as in over 25 years old) Bogen 3205 tripod. I call it "The Beast" due to its weight, but I really do not mind as I often find it to be a good tool when rock solid stability is needed.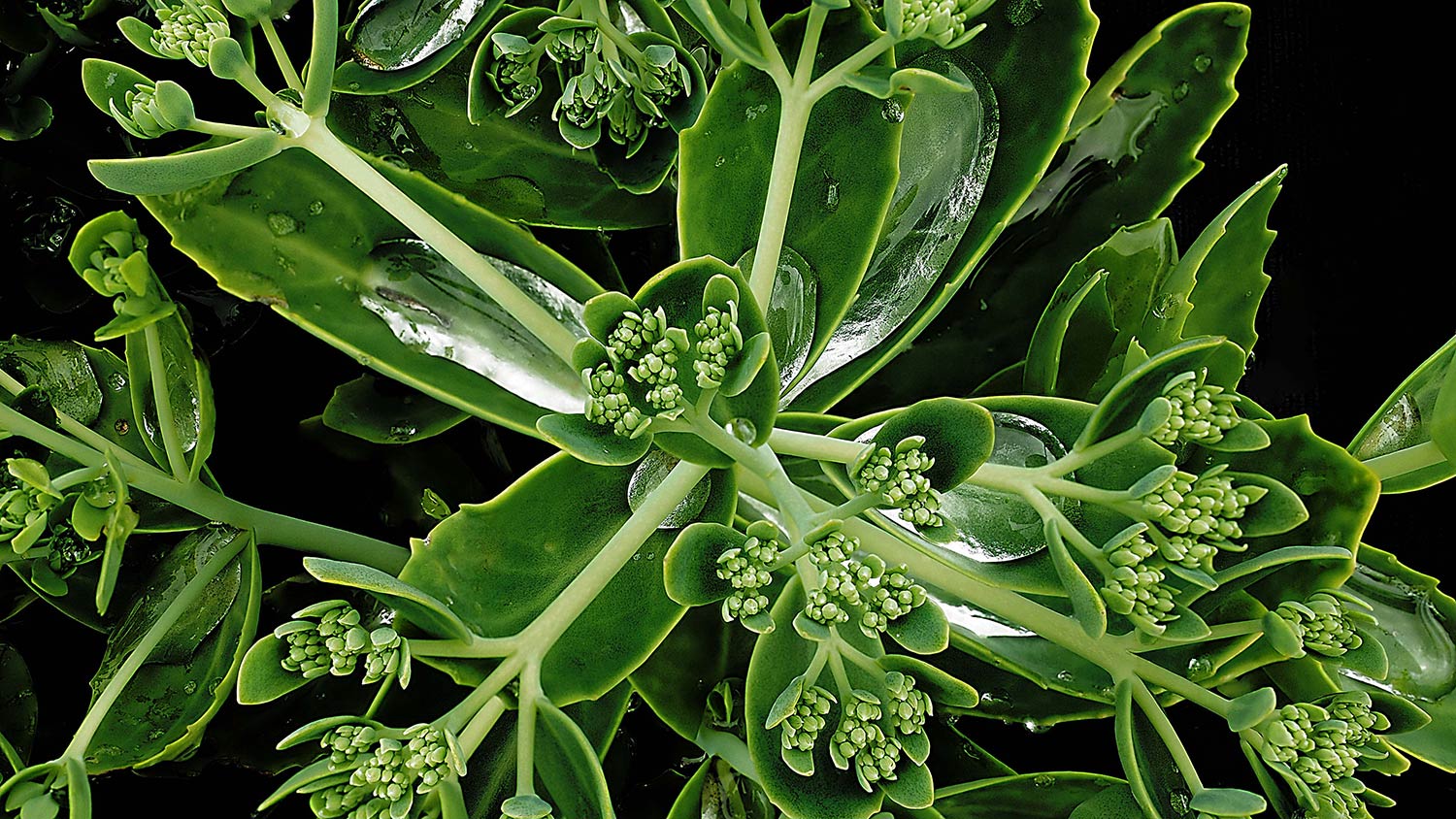 The fact I can walk to the nursery is also very satisfying. It's about 3 miles away from my house, so I load my gear, water and food into a pack and head down a forest trail. Once at the nursery, I spend the rest of my day moving about the photographing that which interests me. In doing so, it is not uncommon for me to walk at least 10 miles during these small expeditions. The exercise is great, and I am happy to leave no carbon footprint!
Once back from photographing, I begin my post-processing. I find this endeavor to be almost as satisfying as the making of the images; as in the darkrooms of old, I never grow tired of watching a RAW file develop into an excellent photograph. I do not hurry this process.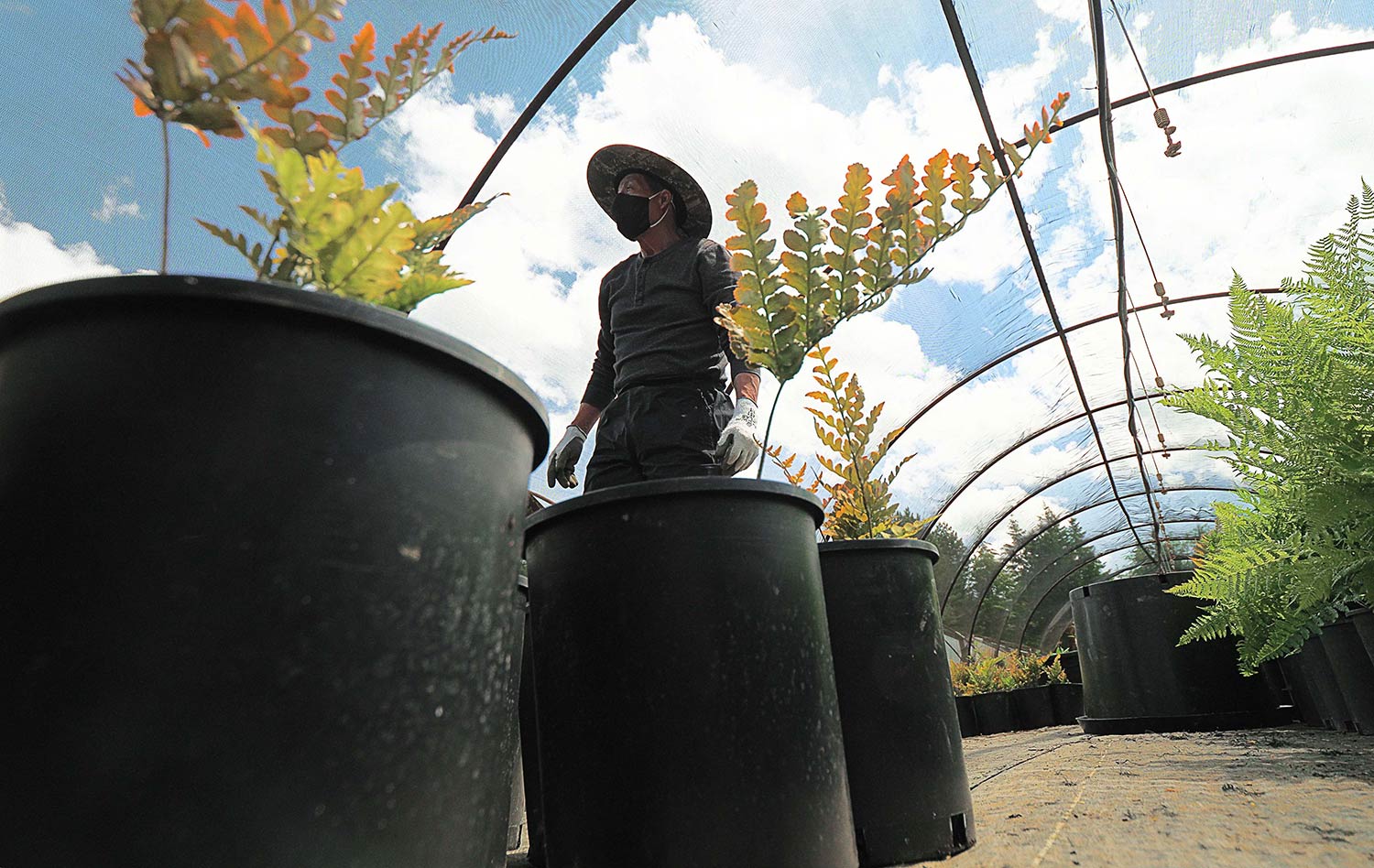 Then again, I don't think a photograph – one that connects with a viewer on both a compositional and emotional level – should be rushed. My objective is to create something of artistic value.
As I mentioned at the start of this article, I am relatively new to using the Olympus Micro 4/3 system. As I improve, however, I will add another OM-D camera, a 40-150mm F2.8 Pro lens, and a website as my development as a photographer continues.
In spite of the fact that Olympus is selling its imaging division, I hope the next generation of Olympus cameras produced will still have that "feel for photography" that has characterized them to this point. To lose this feeling would be heart-breaking.
In the meantime, I will continue to work at the art of photography with an Olympus camera in hand.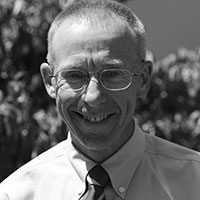 About 25 years ago, John thought that he could make better images than the ones he saw in local newspapers.  To that end, he read everything he could find on photography before buying his first camera – a Nikon FM2 – and began a career in photojournalism.  Today he no longer pursues photojournalism, and almost two years ago he picked up an Olympus E-M5 MarkII and began to concentrate on photography from a minimalist perspective.