The Haute Route: A cinematic journey through the Swiss Alps – Full-Length Travel Film 4K
It is at this point that I am presented with the daunting task of summarizing an entire trip within a single blog post. How does a person begin to describe the experiences he had with his brother over the course of two weeks, 130 miles and 30,800 feet of climbing?
My brother and I began planning the trip together not long after I learned about the Haute Route – a rugged and solitary trail stretching and winding from Mont-Blanc Chamonix, France to the Matterhorn in Zermatt, Switzerland. For Christmas, I presented my brother with a copy of the guidebook we would be using during the trip and we got to work. Several months later we experienced the surreal feelings of our trip becoming a reality, as we boarded our flight and began our journey.

My name is Brandon Neubert. To put it simply, I'm a guy who loves to travel and photograph beautiful things along the way. My favorite photography comes in the form of big prints and wide panoramas. Having traveled to Switzerland before, I'm no stranger to its spectacular beauty. Selecting the Swiss Haute Route as our adventure was an easy decision to make and one I do not regret! I wanted to make this trip different and more unique than others I have gone on before. I decided to put in the effort to film our adventure as best I could. The result is this film, "The Haute Route: A Cinematic Journey through the Swiss Alps." The positive feedback I've received and the enjoyment of creating the images and film has encouraged me to do it again.
Our journey was blessed with relatively few challenges. We knew the rain would be an adversary and did our best to prepare for it accordingly. We purchased lightweight raingear and quick-drying clothing for the trip. It did indeed rain, and we were grateful for the gear, plastic bags and other items we brought along with us, and my
Loka UL
pack and rain shell were integral to staying dry!
Fortunately, all of my Olympus camera equipment is weather sealed (and even waterproof in some cases), and I was unafraid of using it even during the wettest conditions. This was also the longest trek I have ever endeavored to complete, and while I worked to make sure I was physically prepared for the steep ascents, I wasn't completely ready for the descents. I experienced occasional problems with my IT band, and halfway through I had to rigorously rub it out in the evenings to be ready to endure the next day of hiking. So far as I was diligent and careful, each day was comfortable.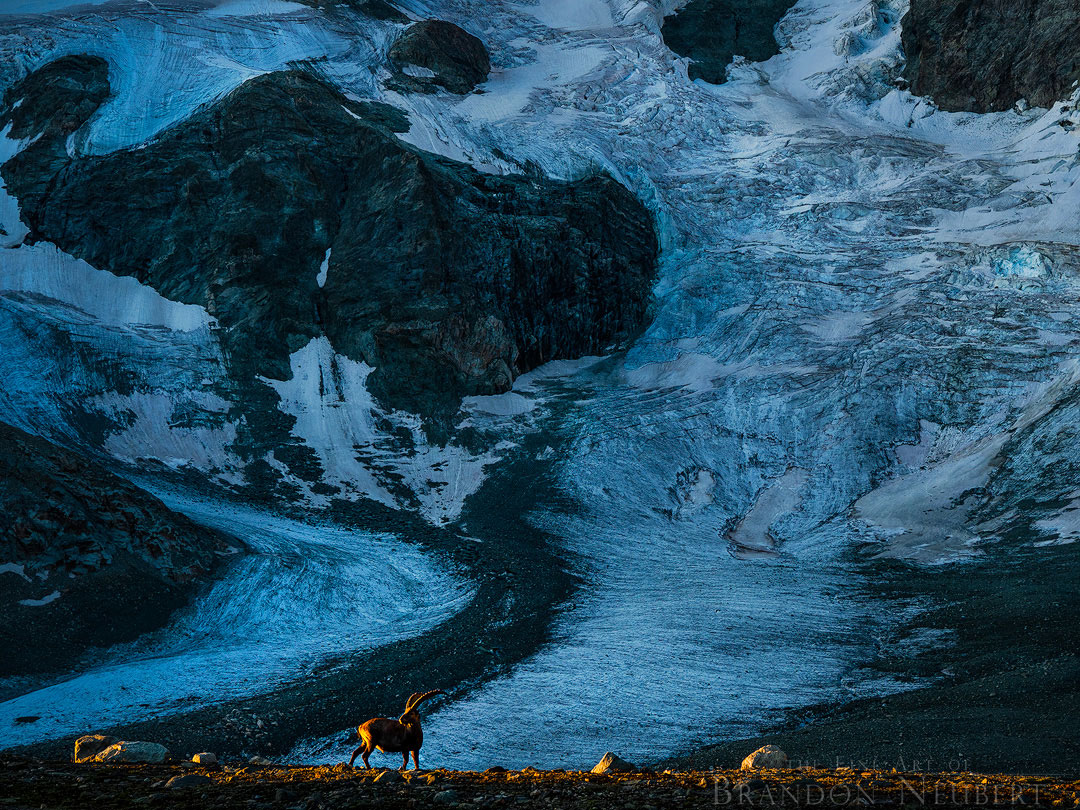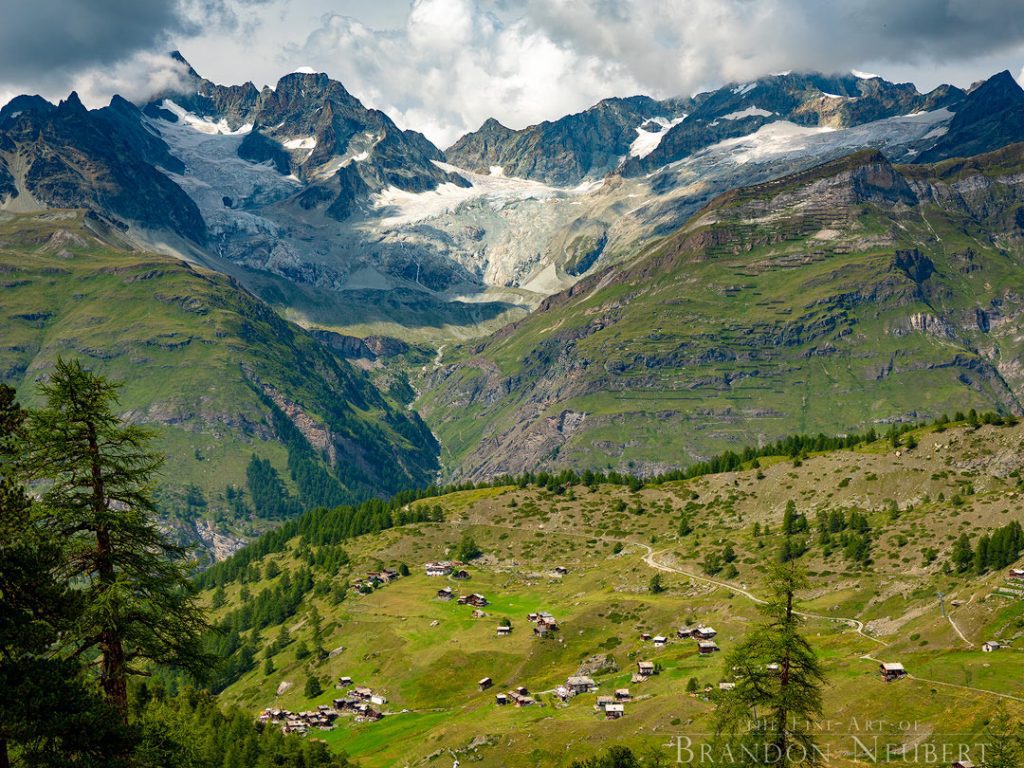 Despite the occasional rainstorm or physical discomfort, our expedition was an absolute joy! Each valley we crossed into presented new opportunities and landscapes to photograph and was uniquely different from the previous. Every day presented a new adventure as we hiked through brilliantly colored meadows, passed families of feeding Ibex, scaled cliffside bolted ladders, and crossed fields of ancient glacial ice.
I found myself stopping frequently on the trail to capture every scene from another perspective or with different lighting. These pauses allowed me to take in the scene and really enjoy myself along the trek. The nature of photography creates a slower experience and helps me savor each moment. I had to be careful not to take too long though! It's easy to get distracted for too long when you still have miles to cover.
My favorite moments of the trek happened in Zermatt. The light was dynamic, and the rising and setting sun transformed the Matterhorn from moment to moment. One evening after a completely overcast day, I was shocked halfway through dinner when I looked out the window at the Matterhorn and saw a surprisingly phenomenal sunset.
Abandoning my dessert, I rushed out the door with my equipment and ran as fast as I could to create the image I had composed earlier. The resulting image was, without a doubt, one of the finest of my entire journey. Surprises like this happened frequently, such as capturing the first morning light on an Ibex, having the clouds part over a lake, or discovering a full moon over Mont Blanc.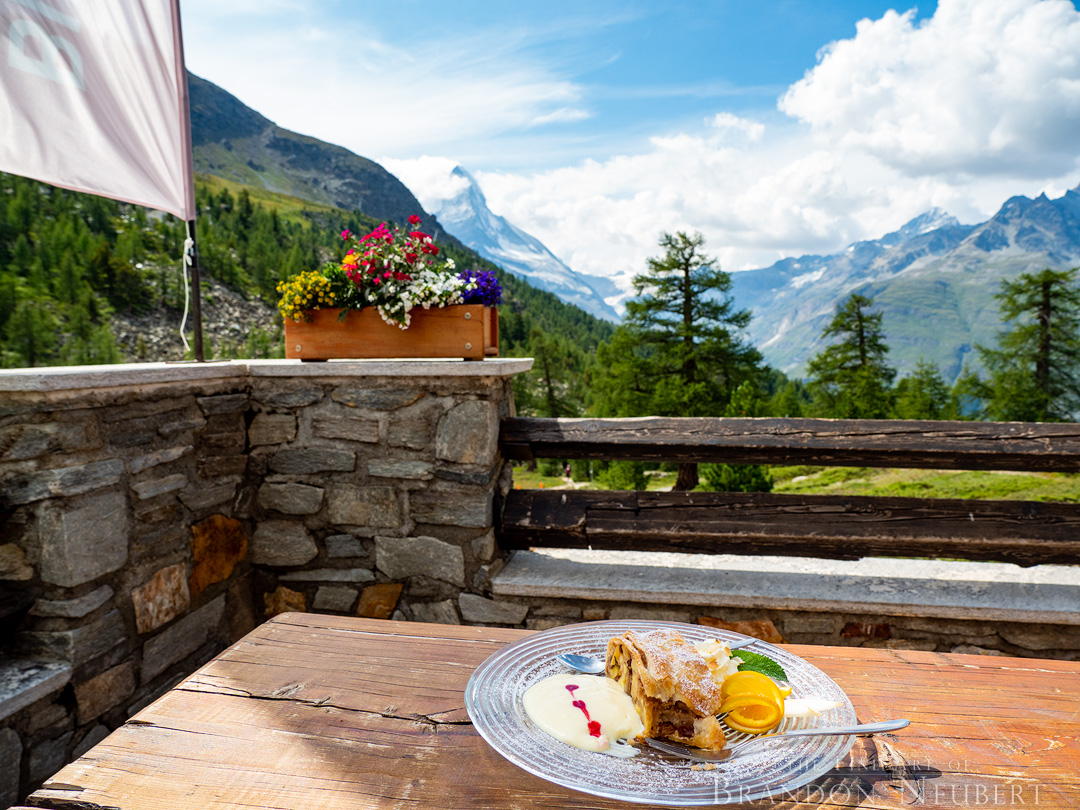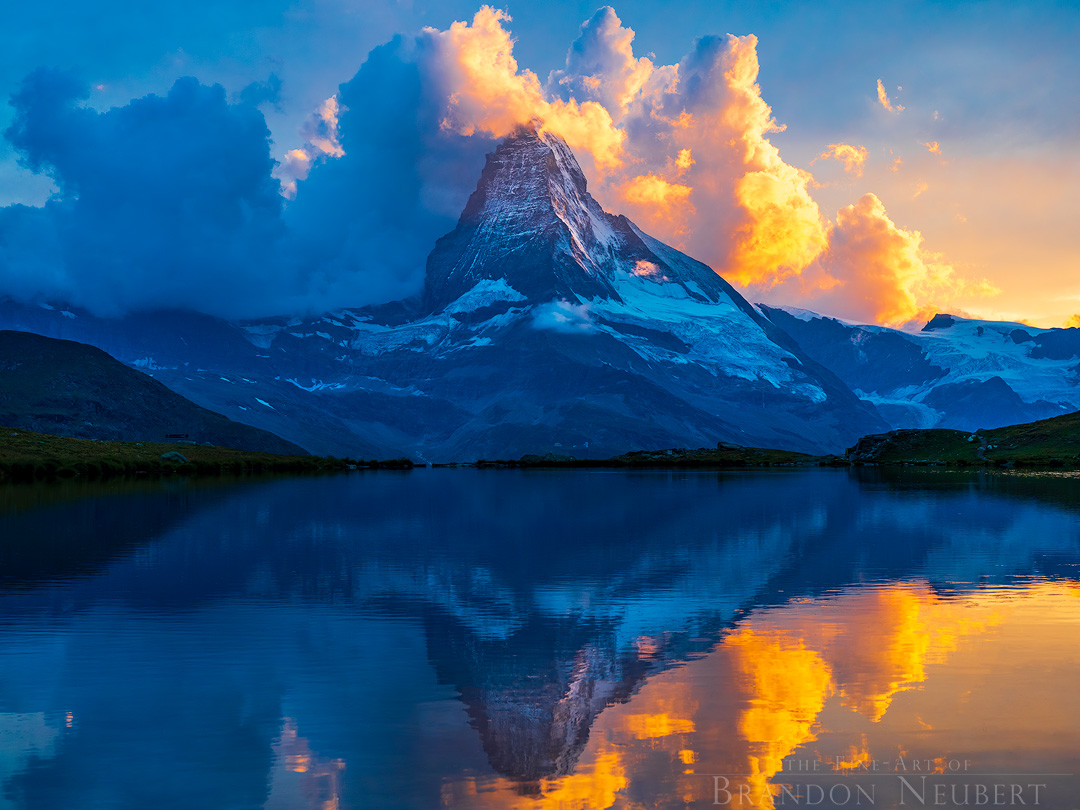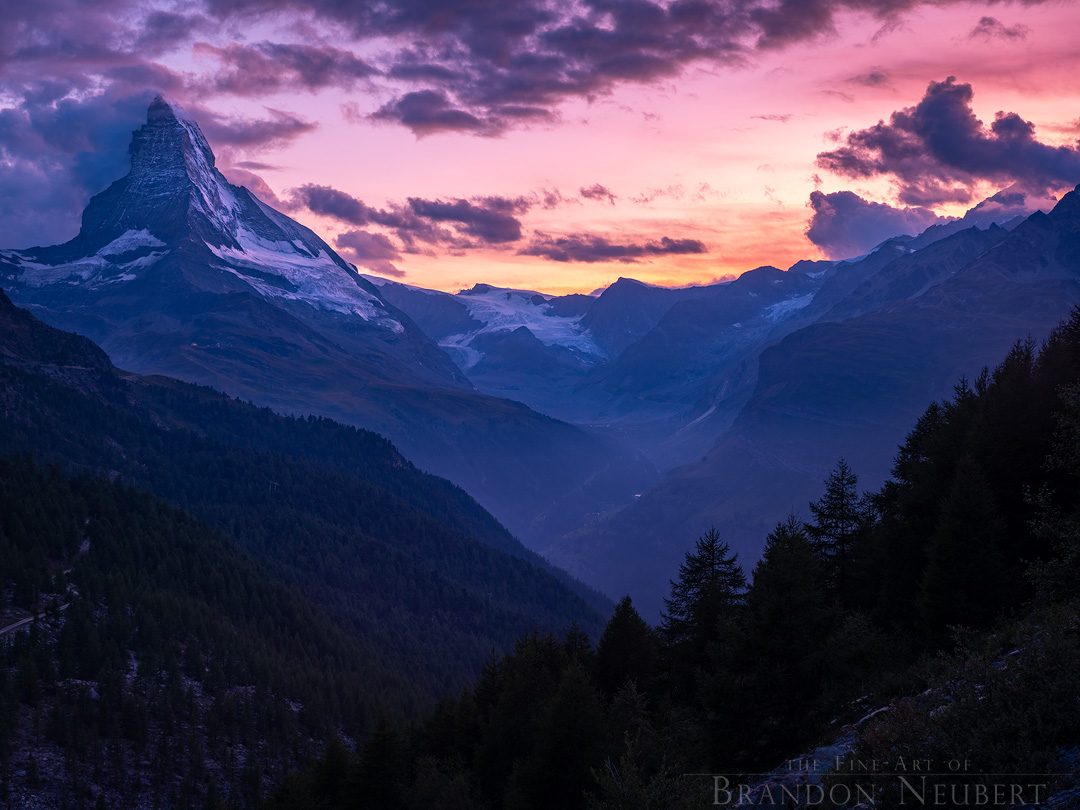 In the future, I plan on completing more long-distance treks like this one. I am so grateful to have had my brother with me, as we fed off each other's companionship and enthusiasm for the journey. I learned a lot about filmmaking and on-the-run video work, and learned how to use equipment such as the drone effectively and efficiently. Some of my future treks will include areas of the world such as Tibet, Japan, the African plains, and Patagonia. Thank you for joining this adventure through my work, and I hope you gained an appreciation for the spectacular sights and sounds of Switzerland as much as I did while completing this project.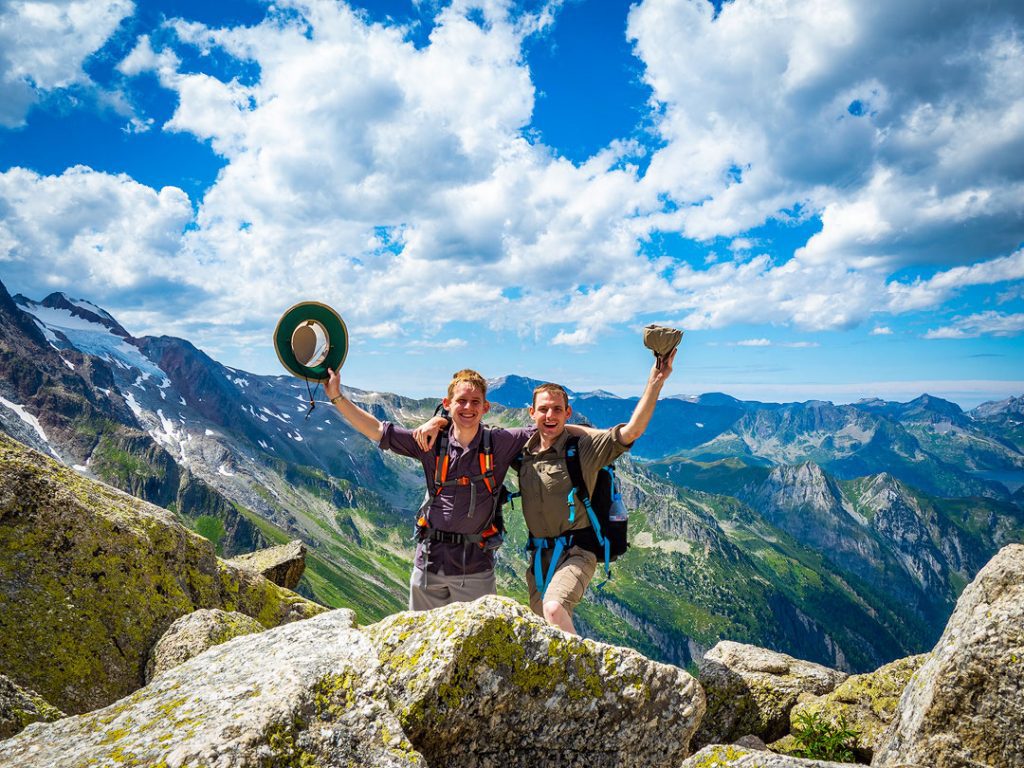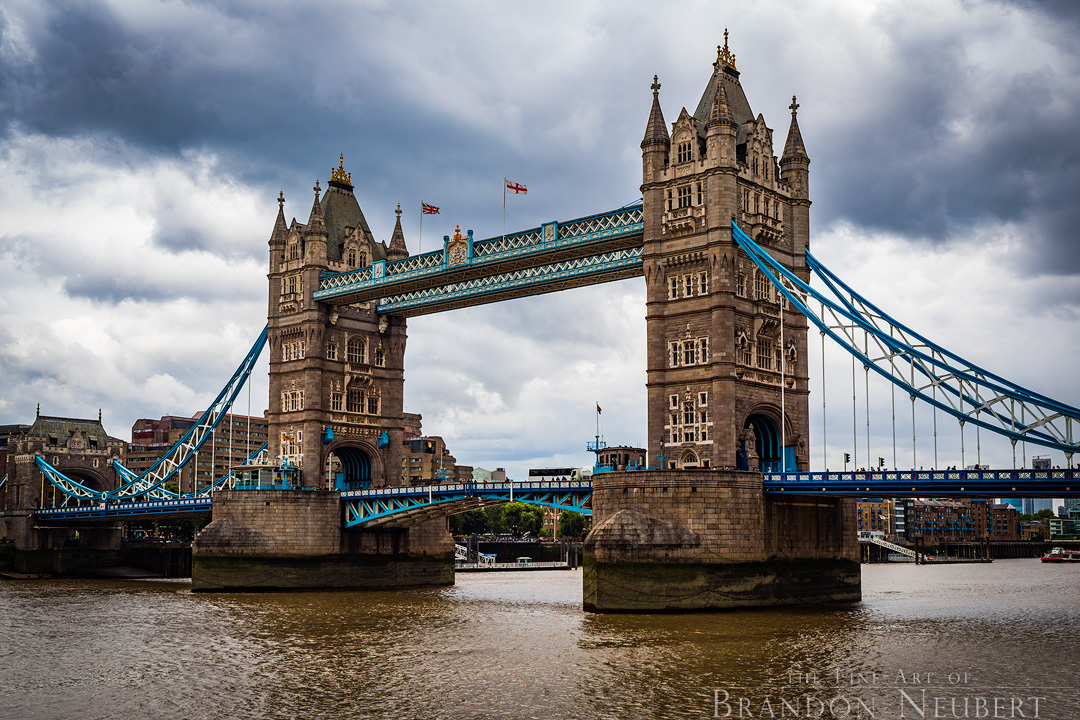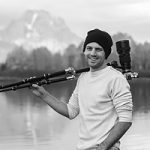 During his summer breaks from university studies, Brandon lived out of his car and worked in Jackson, Wyoming, where he wandered and photographed the Tetons during his time off. His time spent there became a pivotal experience to his personal style and photographic technique. He pursues realism in his images, seeking to share the moment as it really was, rather than modifying them into surreal works of art. "God's in charge of the sunrise, I'm just here to capture it," has become his mantra. His journey through Switzerland inspired him to add videography to his work that he hopes will entertain, uplift, and encourage his viewers to explore the endless beauty this world has to offer.