The Soul of Genoa
I am Roberto Bordieri and I was born in Genoa – Italy, where I still live right now. On a daily basis, I am a security manager, but my main hobbies are: aeronautics, organizing tours all over Europe with my motorbike and, of course, the most important for me: photography.
I was introduced to the world of photography by my wife Fulvia, who was the one who started to photograph with a film camera (Olympus OM-1).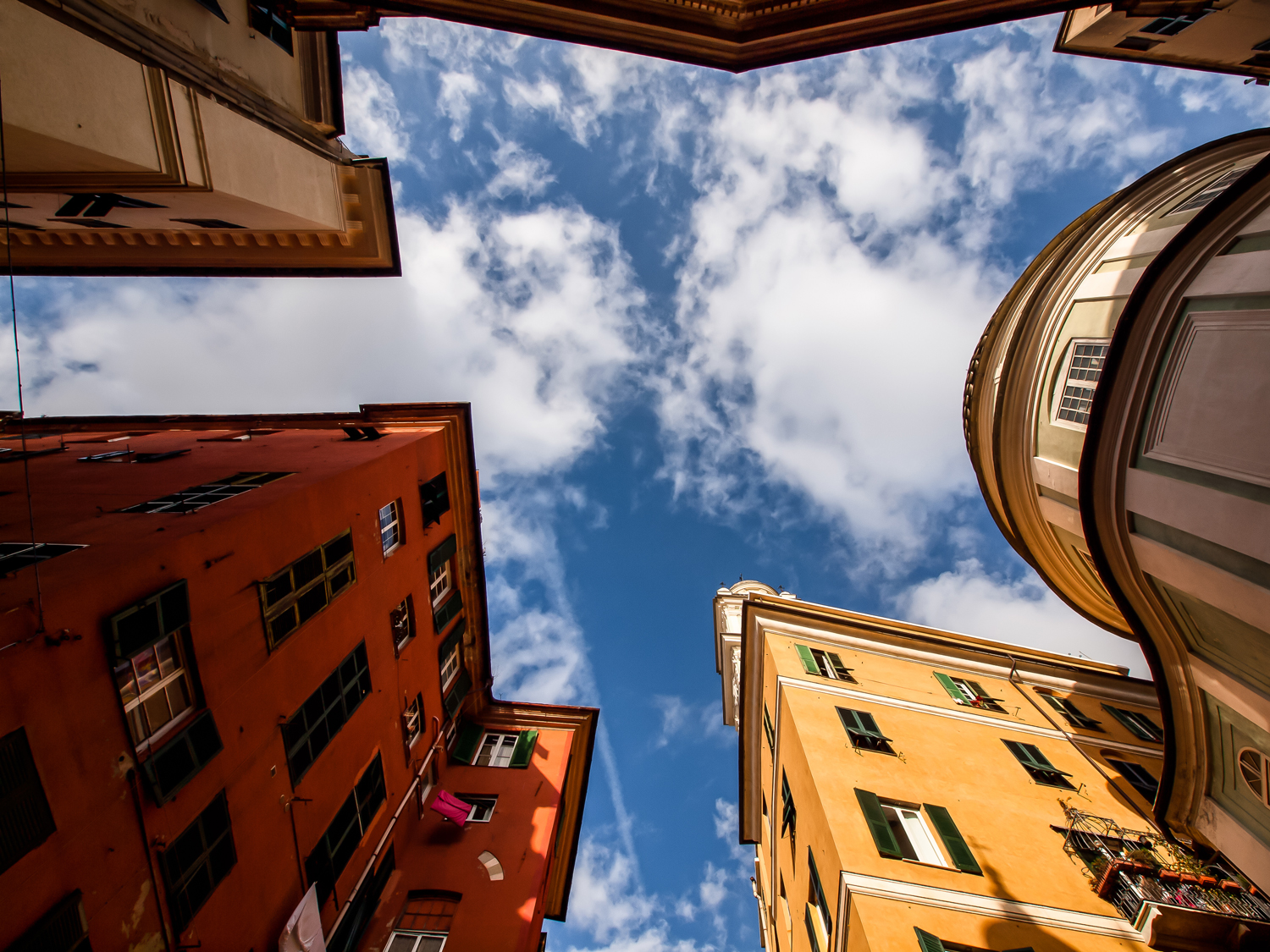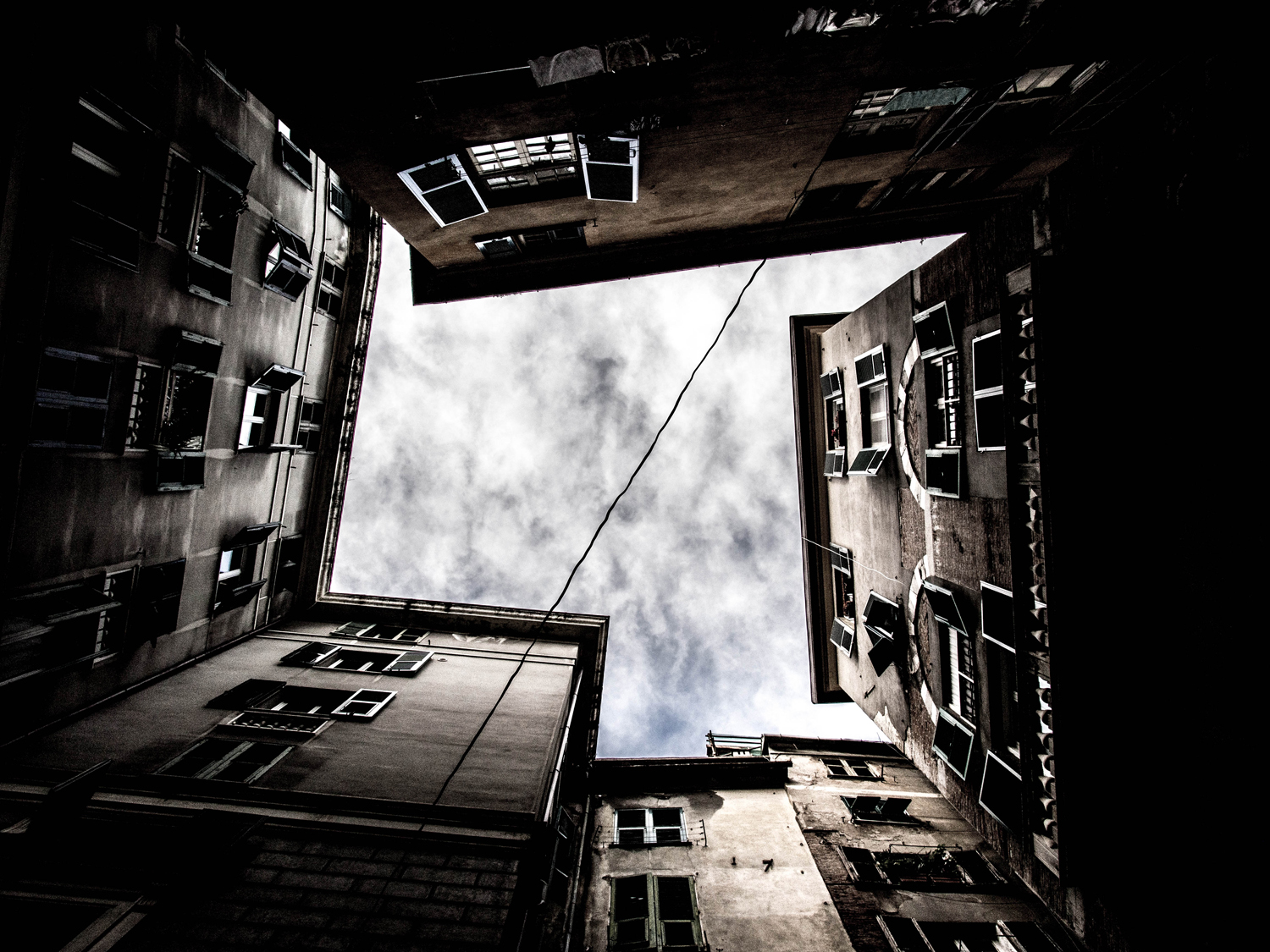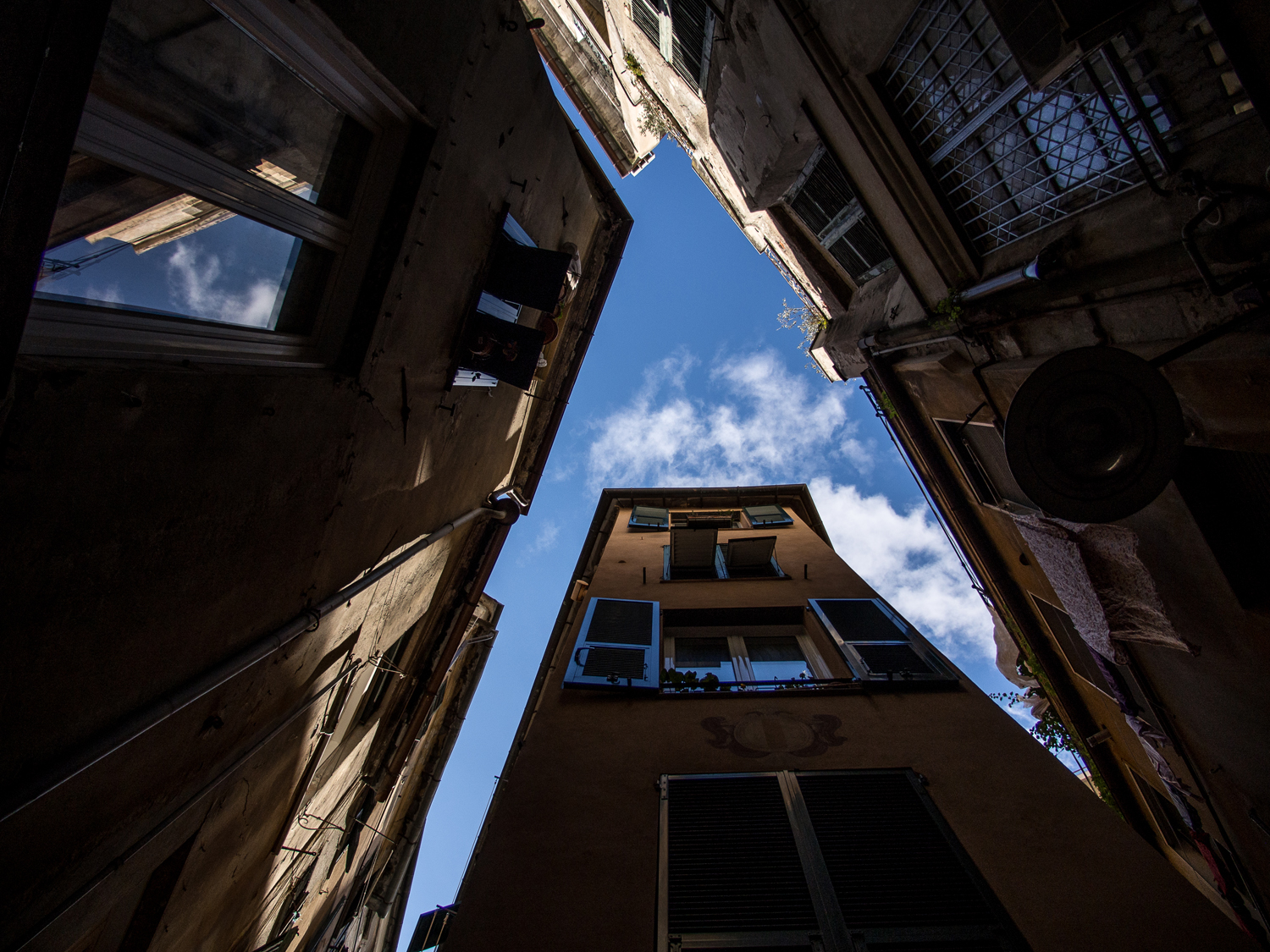 Since then, my passion began to grow by exploring different genres of this world. I initially got closer to aerial photography, that combined two of my passions. Later on, in time I followed other areas like: architecture, landscapes, street and urban photography, and I develop personal thematic projects, which I put together in little photo-books.
I think that Italy is a country that is full of culture and its cities reflect this aspect. Italy has for sure many different cities and landscapes, and this vast variety of elements plays a fundamental role in indicating it as one of the most preferable sets to be photographed. Just think about how iconic and recognizable some Italian cities like Turin, Venice, Florence, Rome and Naples are. Without forgetting about the two main Italian islands: Sicily and Sardinia, and all the little ones, scattered around the Italian coast.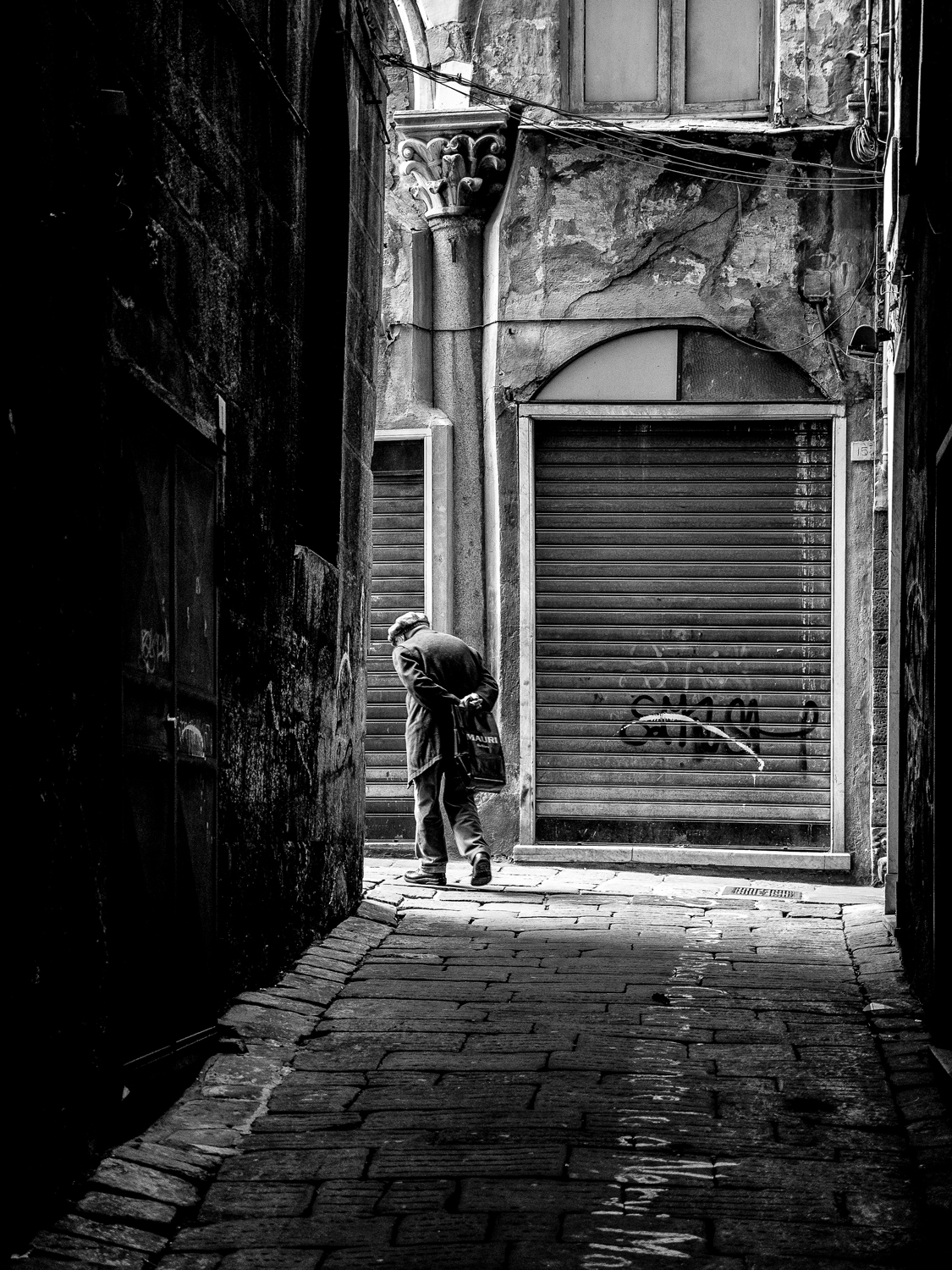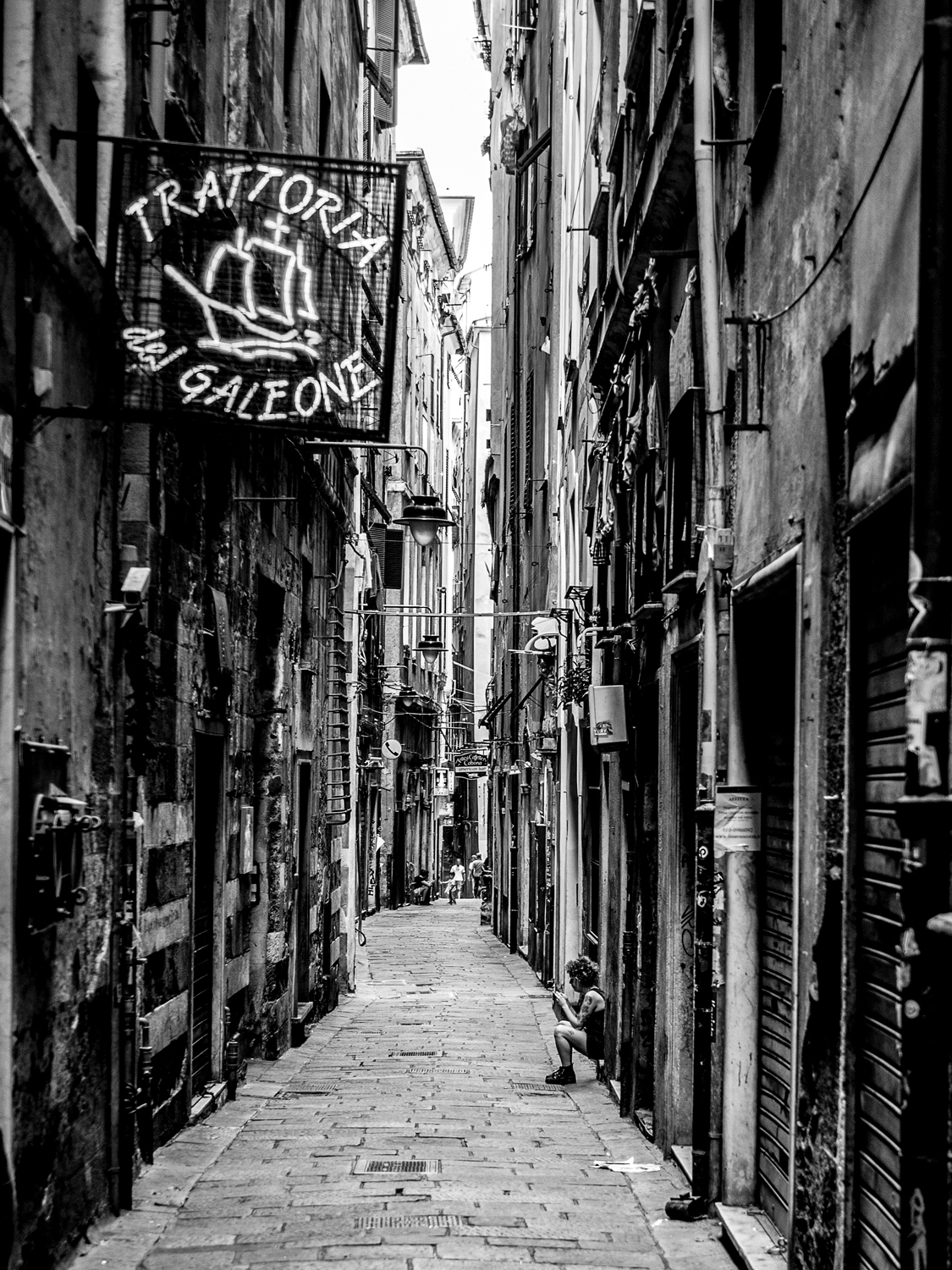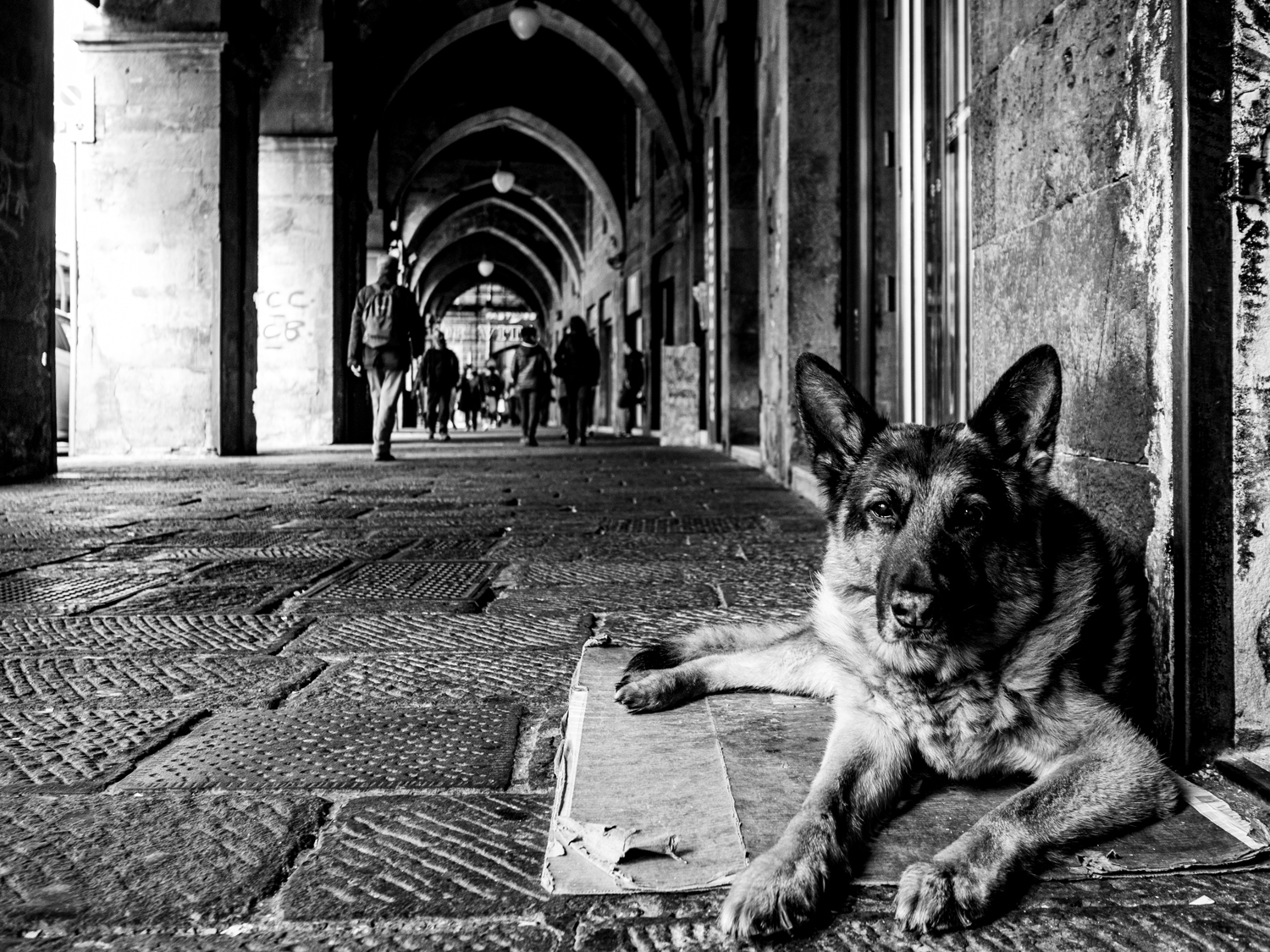 This leads to my main photographic subject, my city, Genoa. Genoa is an antique site full of history and culture. Its historical centre is classified as Unesco heritage. Through photography, I try to catch the most typical tiny corners of the city, including city life and its residents.
During my city explorations, I always carry with me these photographic instruments:
Regarding camera body, I own: E-M5, E-M10 MKII and E-M1;
For the lens selection I have: m.Zuiko 9-18mm f/4~5.6, m.Zuiko 17mm f/1.8 and m.Zuiko 12-40mm f/2.8 Pro.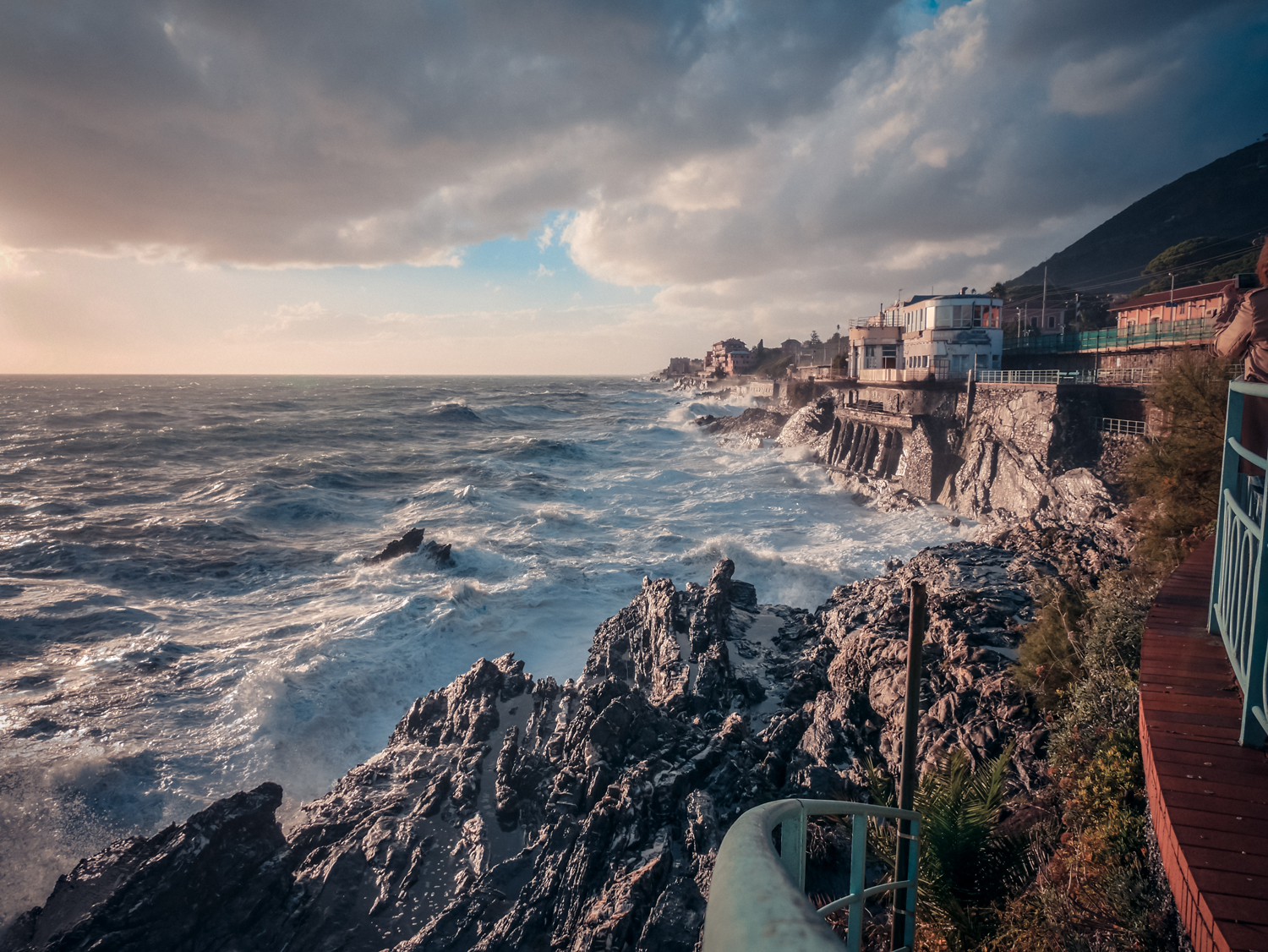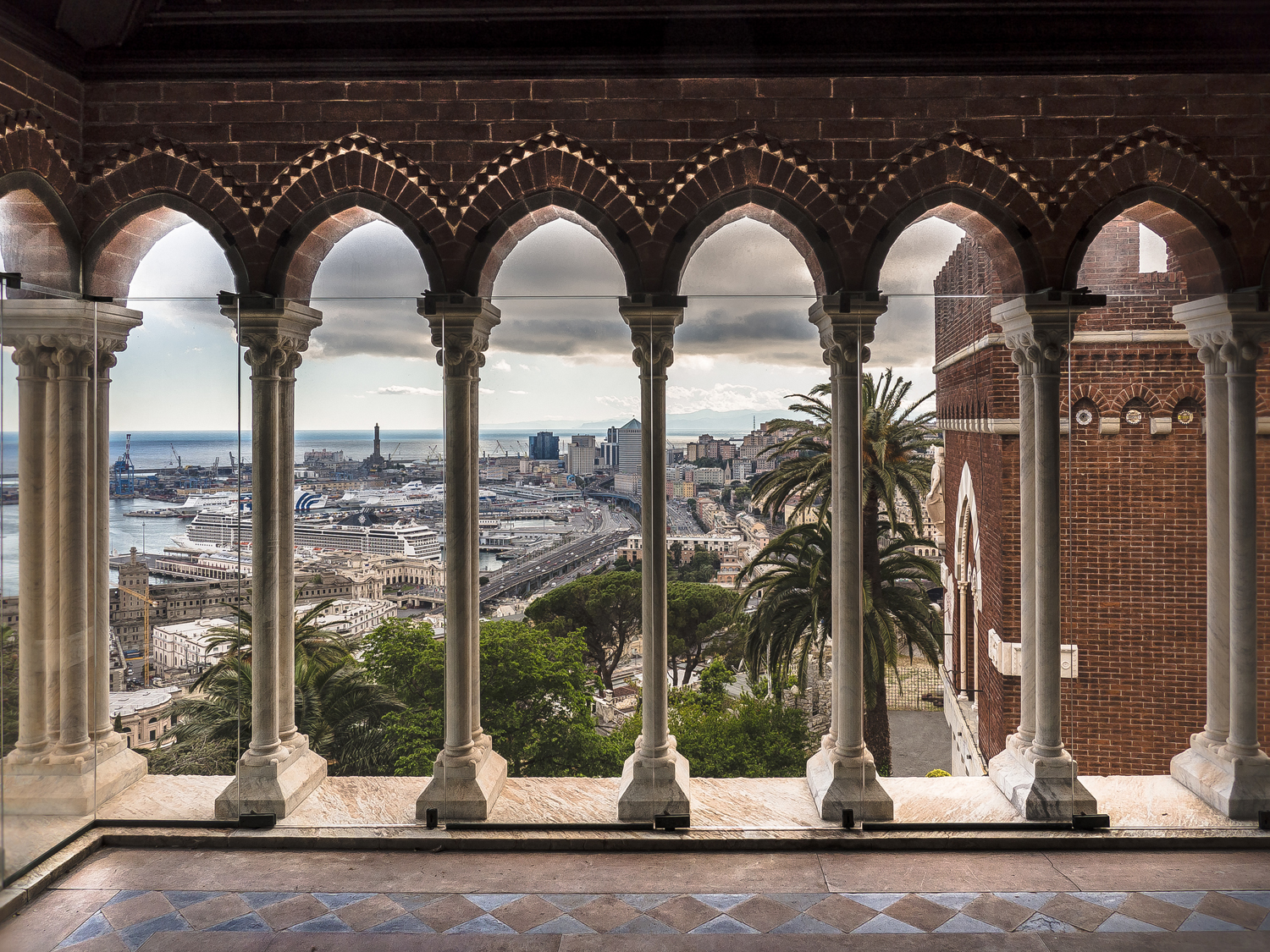 On a general point of view, since I've chosen Olympus, I never faced disadvantages because the system fulfils completely my needs. I particularly appreciate: the optical quality of the lenses, the 5 axis stabilizer, that in many occasions helps the shot even in critical conditions, and last but not least, the compactness of the camera. Disadvantages? Well, the battery life that, on some occasions, when the camera is used all day long with the display on, really doesn't last too long.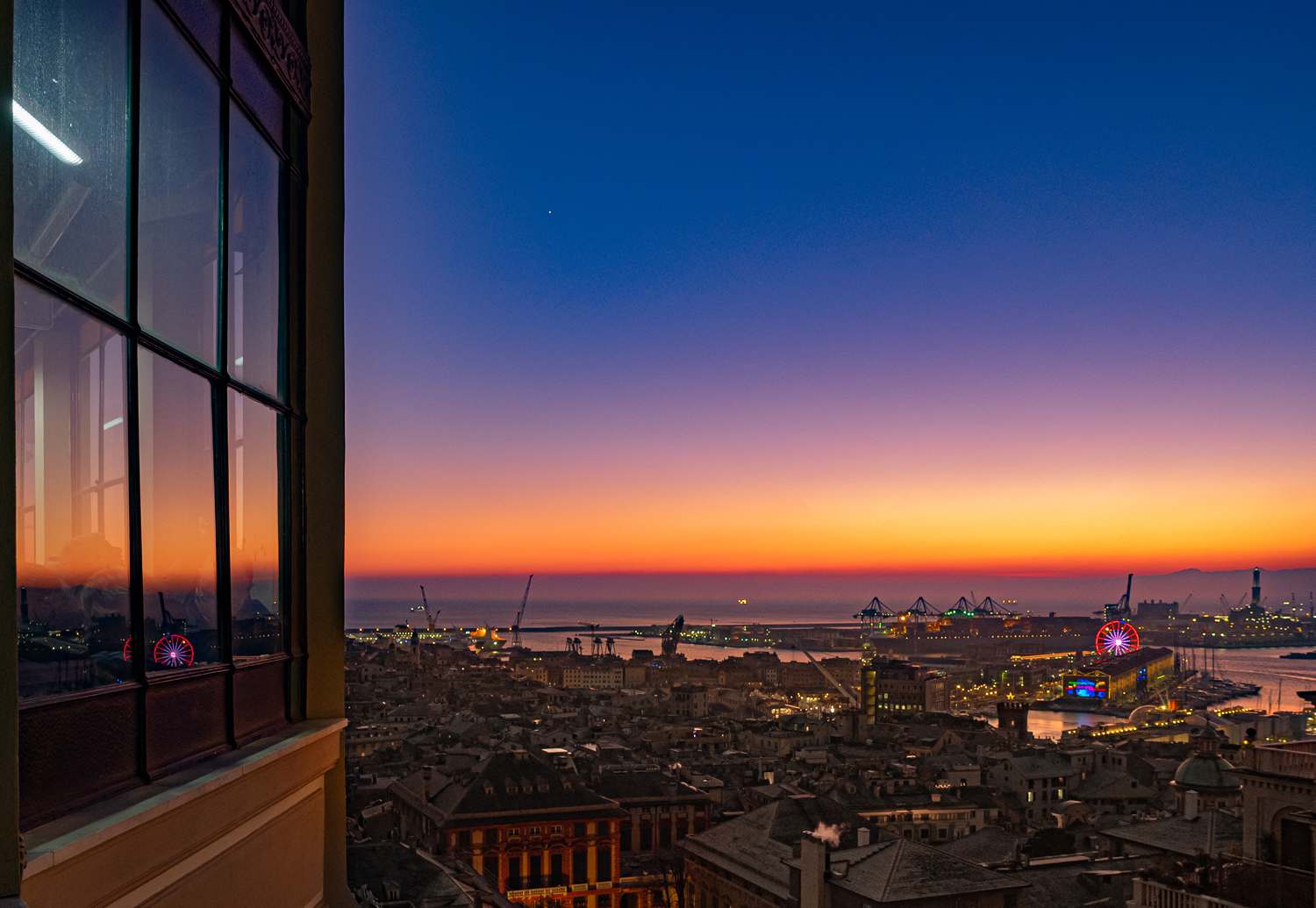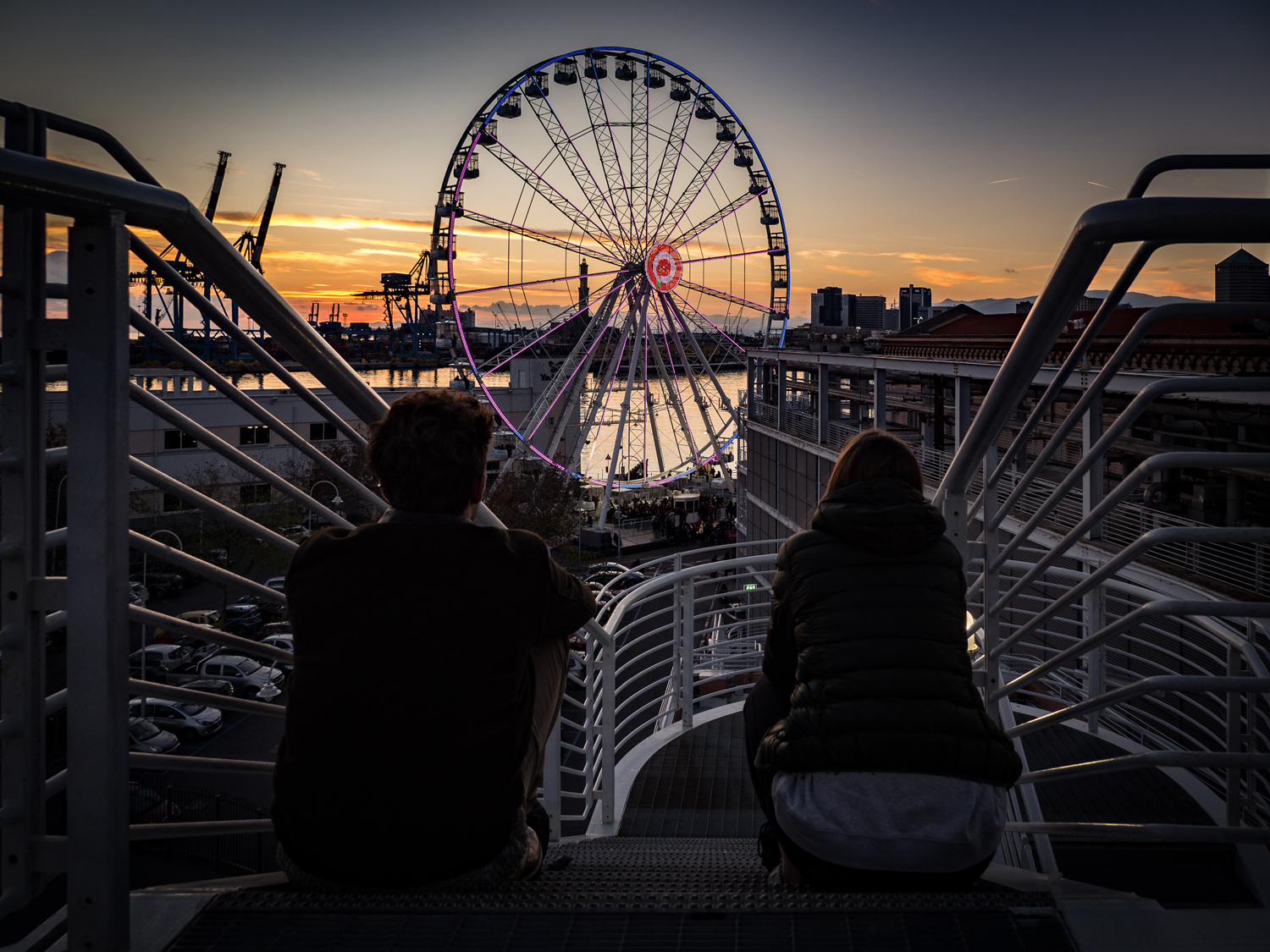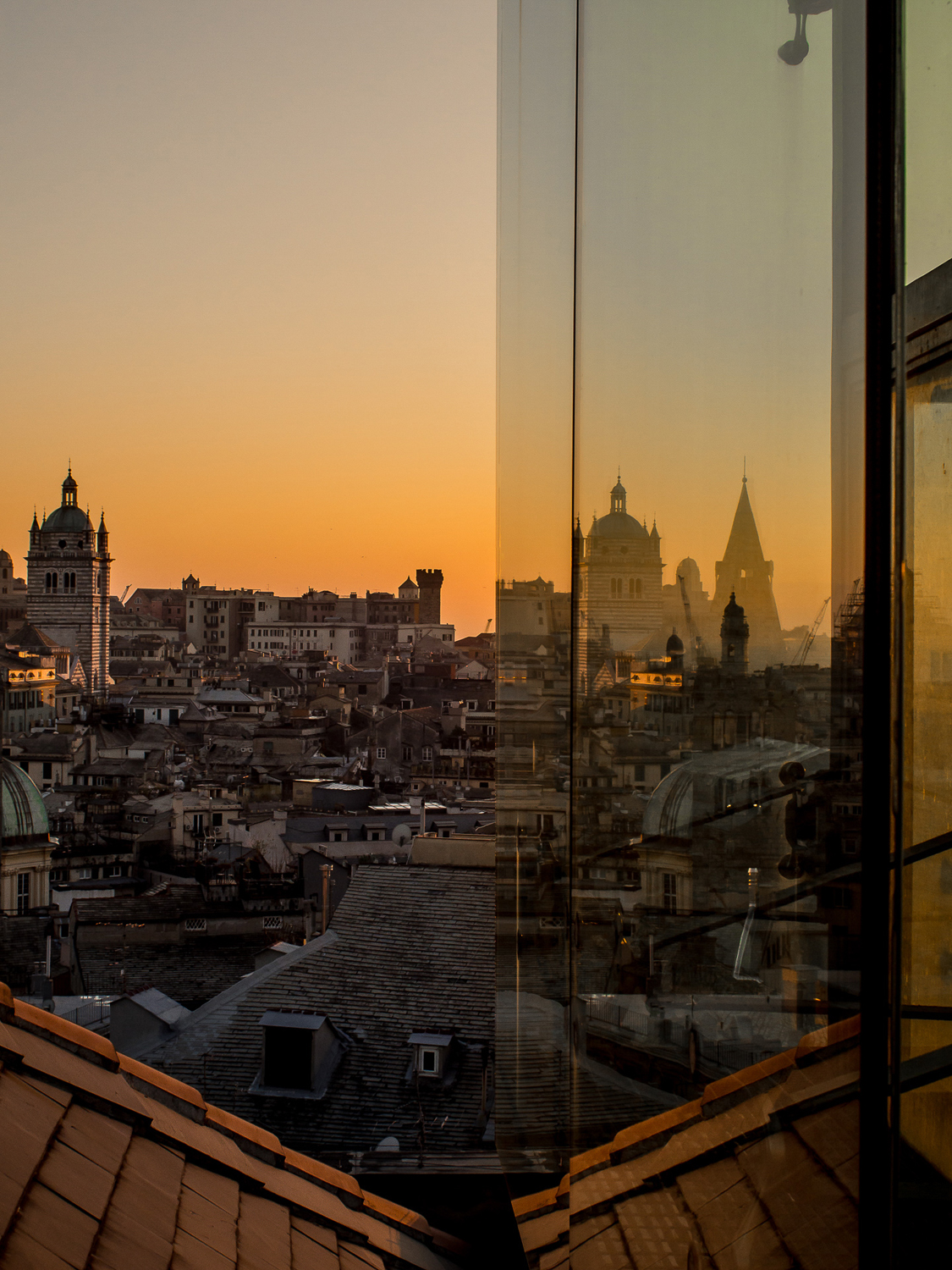 When I'm out with my camera, I often use the 17mm f1.8, I found it to be very ''instinctive'' towards my point of view of things. For some sights, I really much enjoy using the wide-angle 9-18mm, that allows having very immersive visions of the surroundings, especially in the so-called ''caruggi'' (typical Genoese alleys), where the space is very little. Finally, the great classic, the 12-40mm f2.8 Pro, never lets me down. A lens that allows a huge variety of different shots. I hardly ever use the tripod, except for some particular occasions.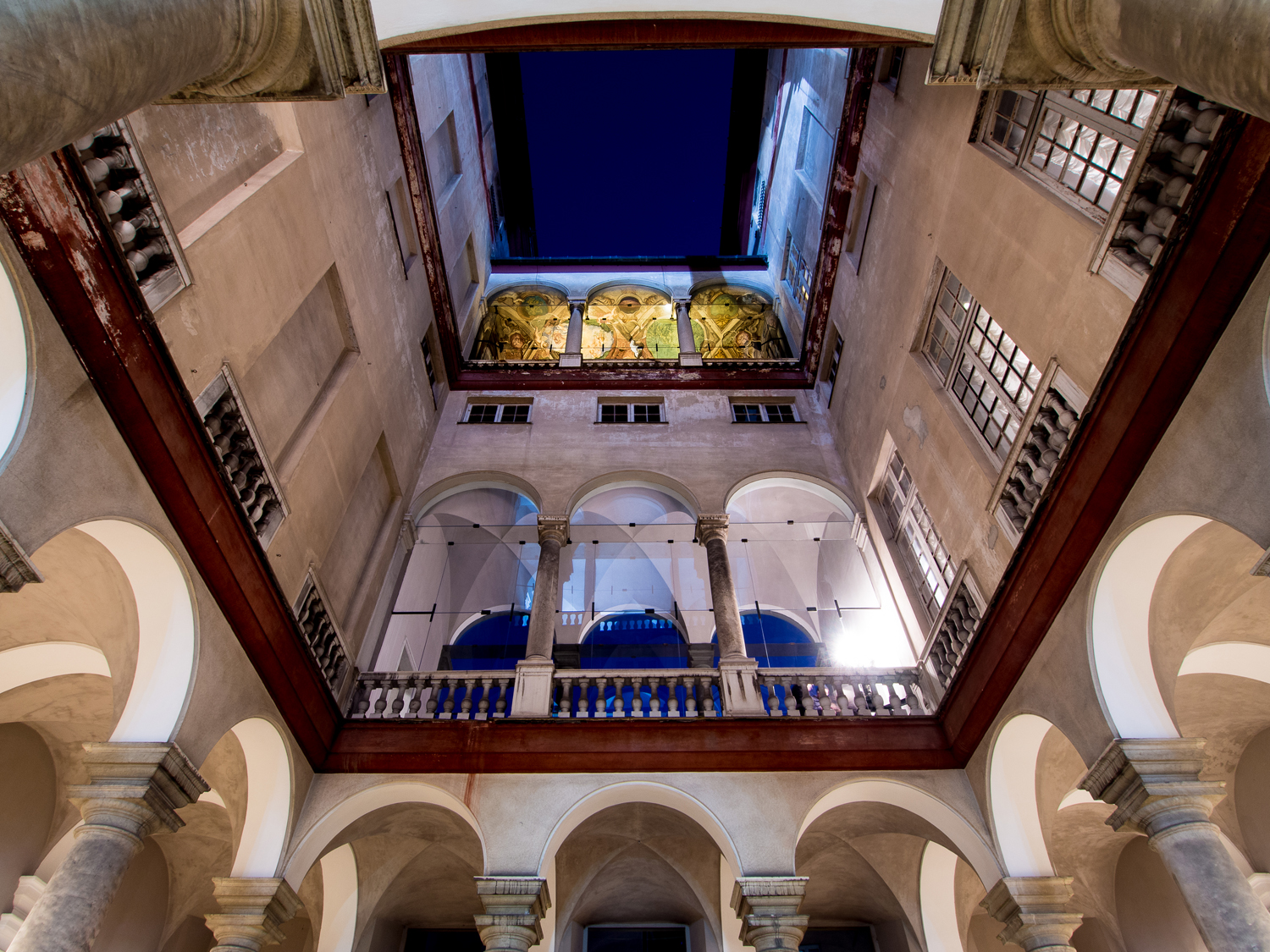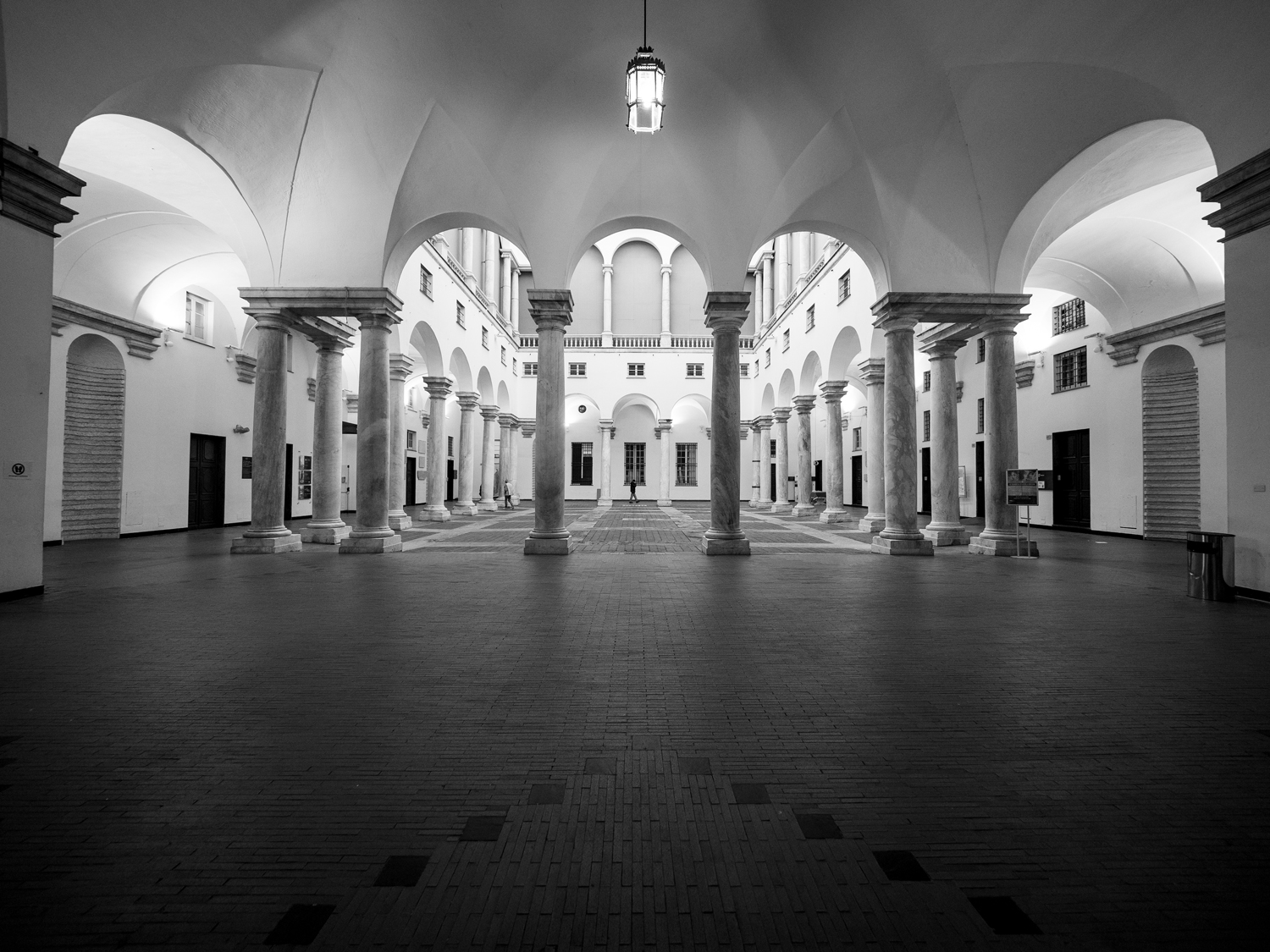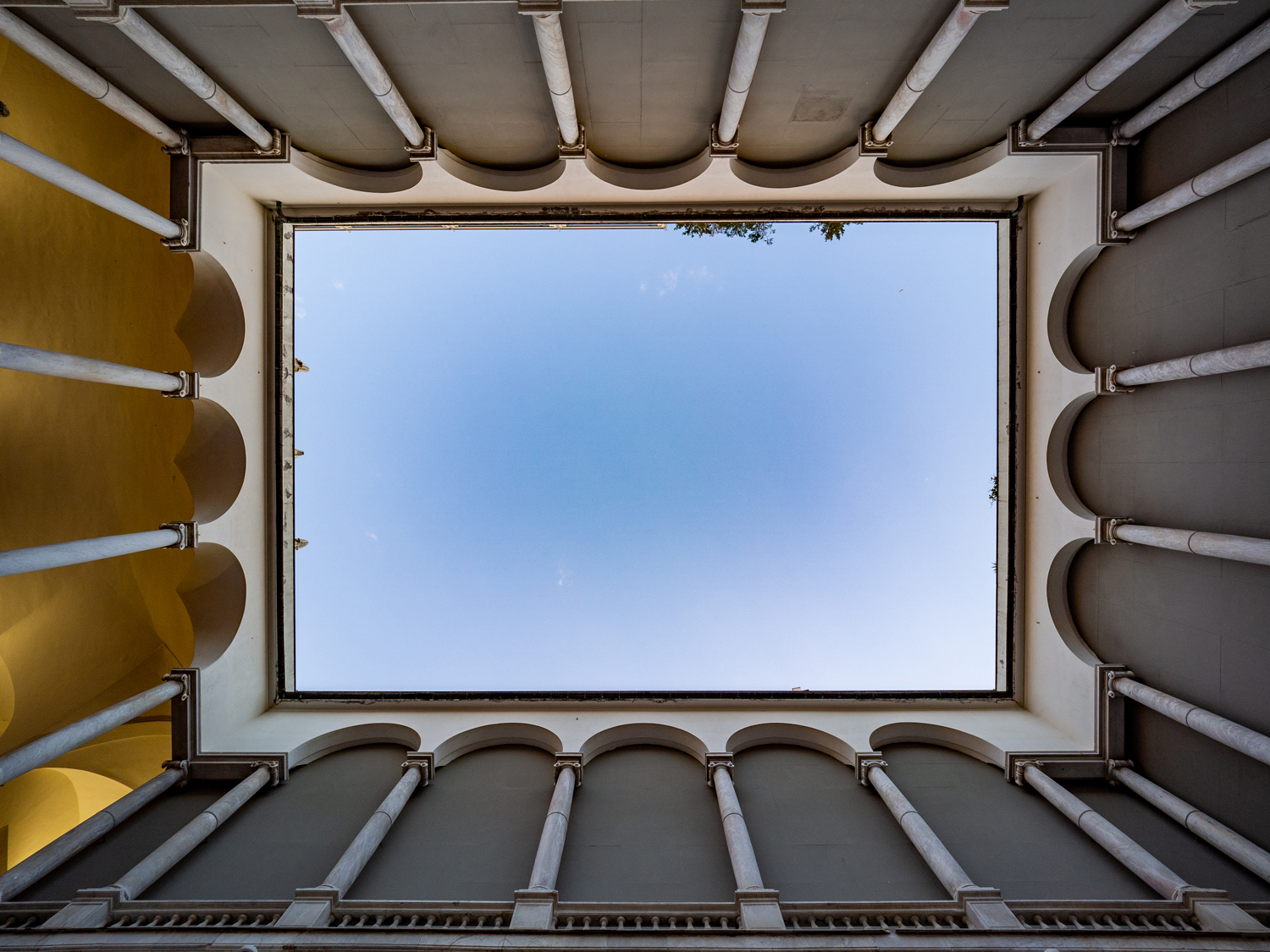 What I bring with me during a day out, really depends on what I'm looking for that day. Anyway, my must-have during a street photography session are one camera and one lens, usually the 17mm. When it comes to architecture photos, I bring with me my E-M1 and two lenses, the 9-18mm and the 12-40mm.
If I know I have to be out all day long, I will bring two cameras and the complete lenses set, and in this context, you can really appreciate the compactness of the system. On these occasions I never forget spare batteries and memory cards.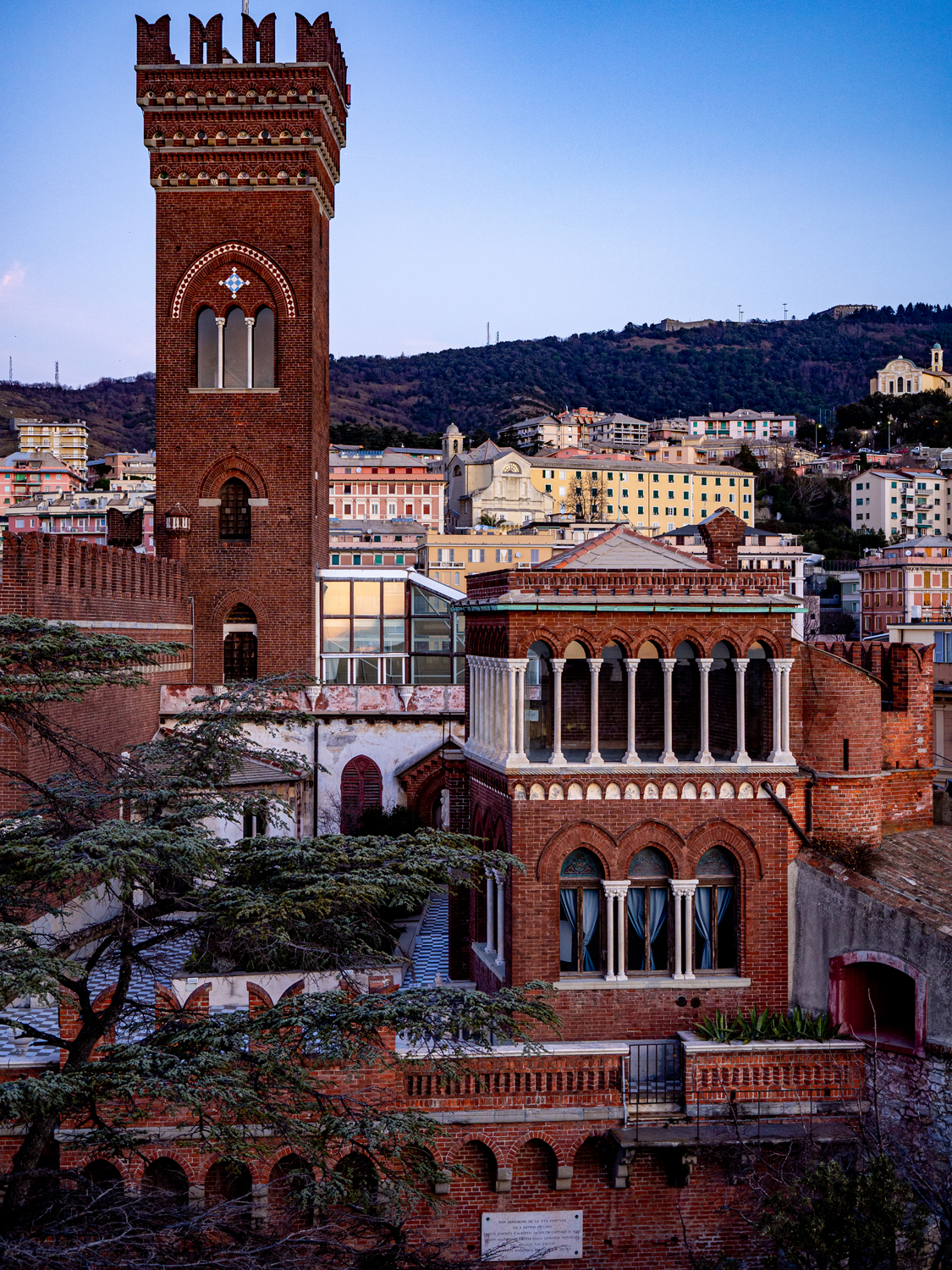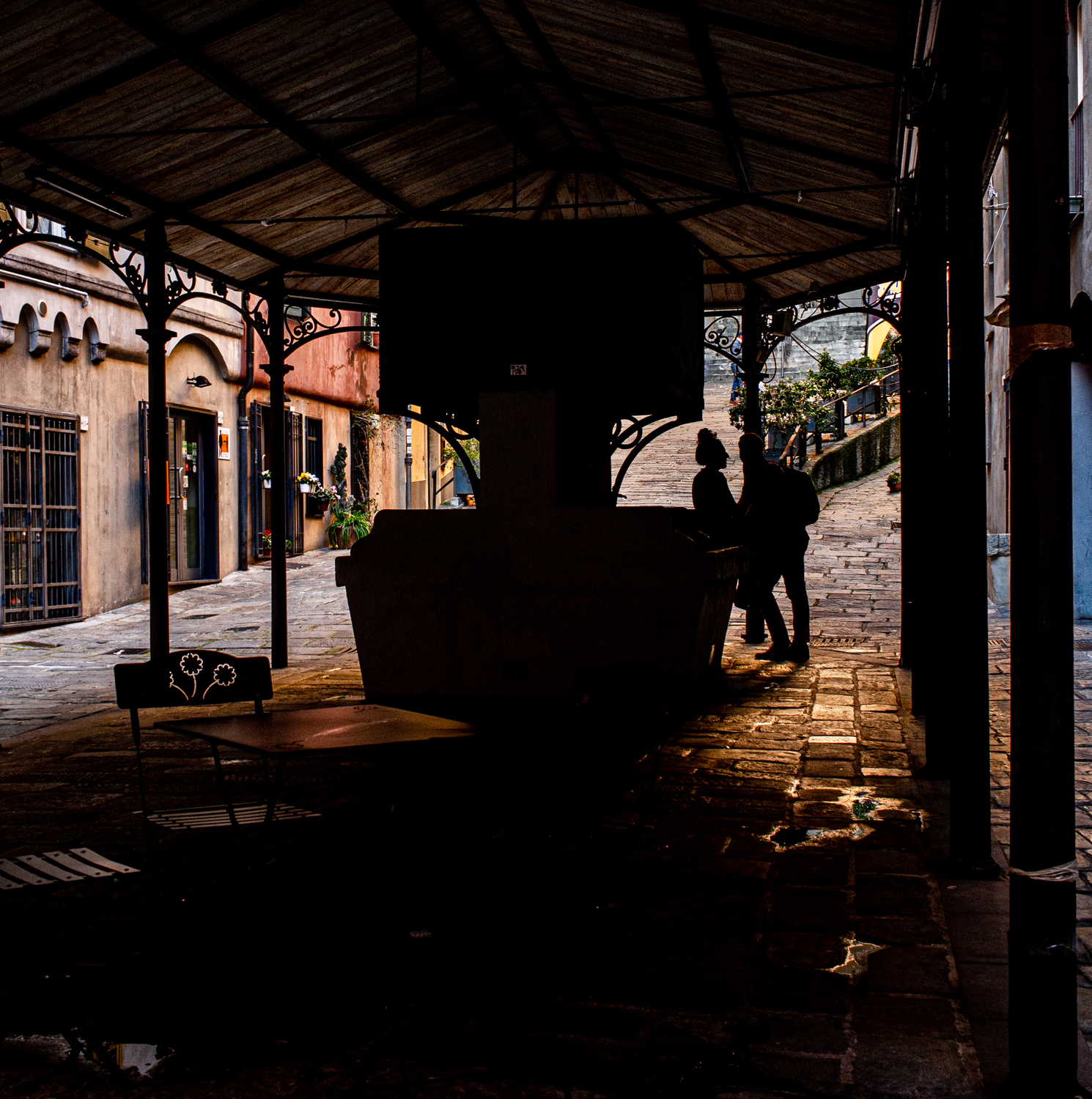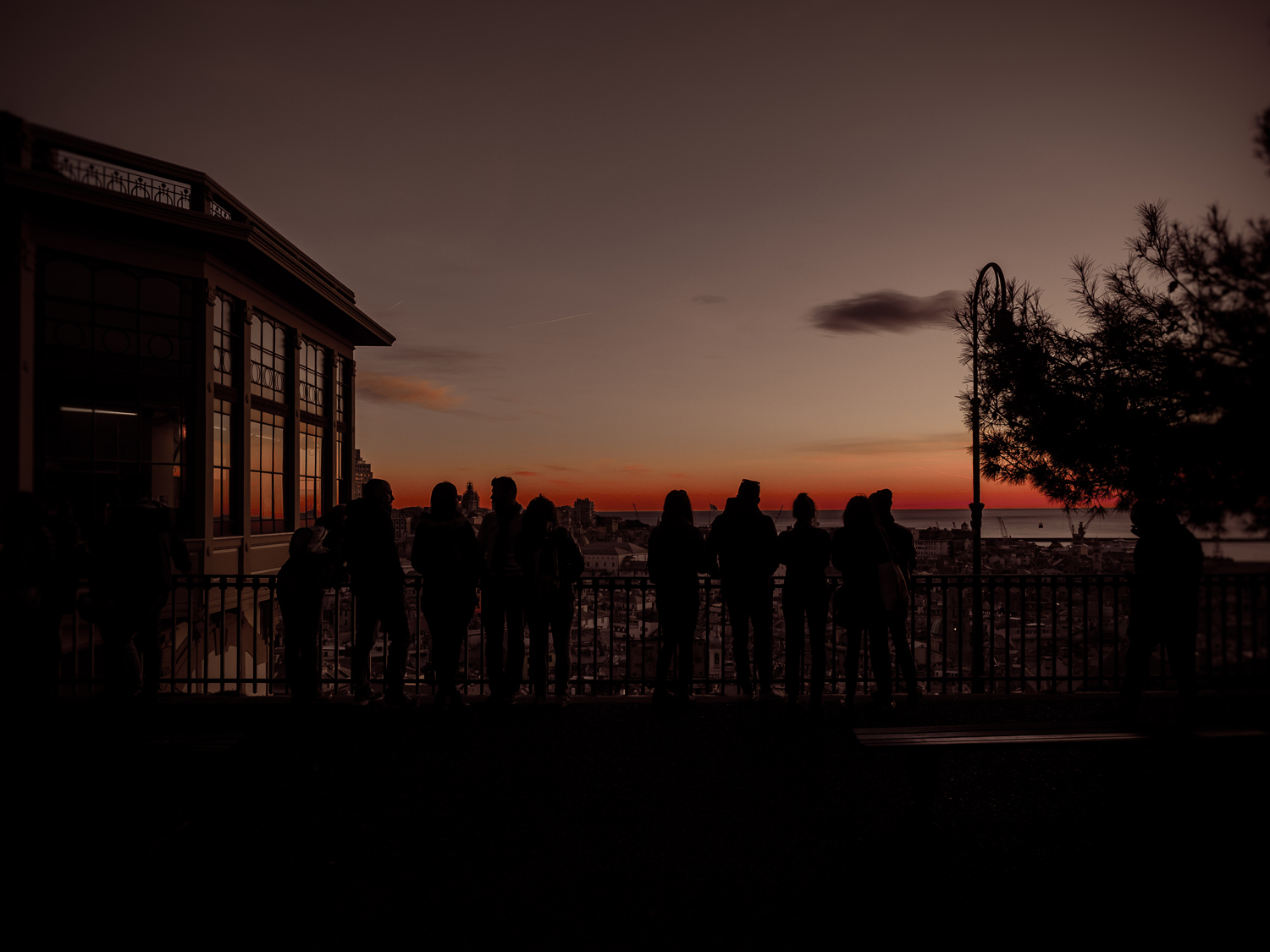 If you ever come to my city, I will gladly show you around and take you to the most typical spots. I can surely advise you some things: first of all, Genoa isn't a wide-spaced city (at least in its most antique parts), and especially the historical centre is pretty constricted and the light filters in different ways, during the different parts of the day. So your perception will be in a certain way during mornings, and completely different during nights. As for me, I prefer sunset time and its harsh shadows. Naturally, this depends on what you're looking for, or what effect you want to obtain.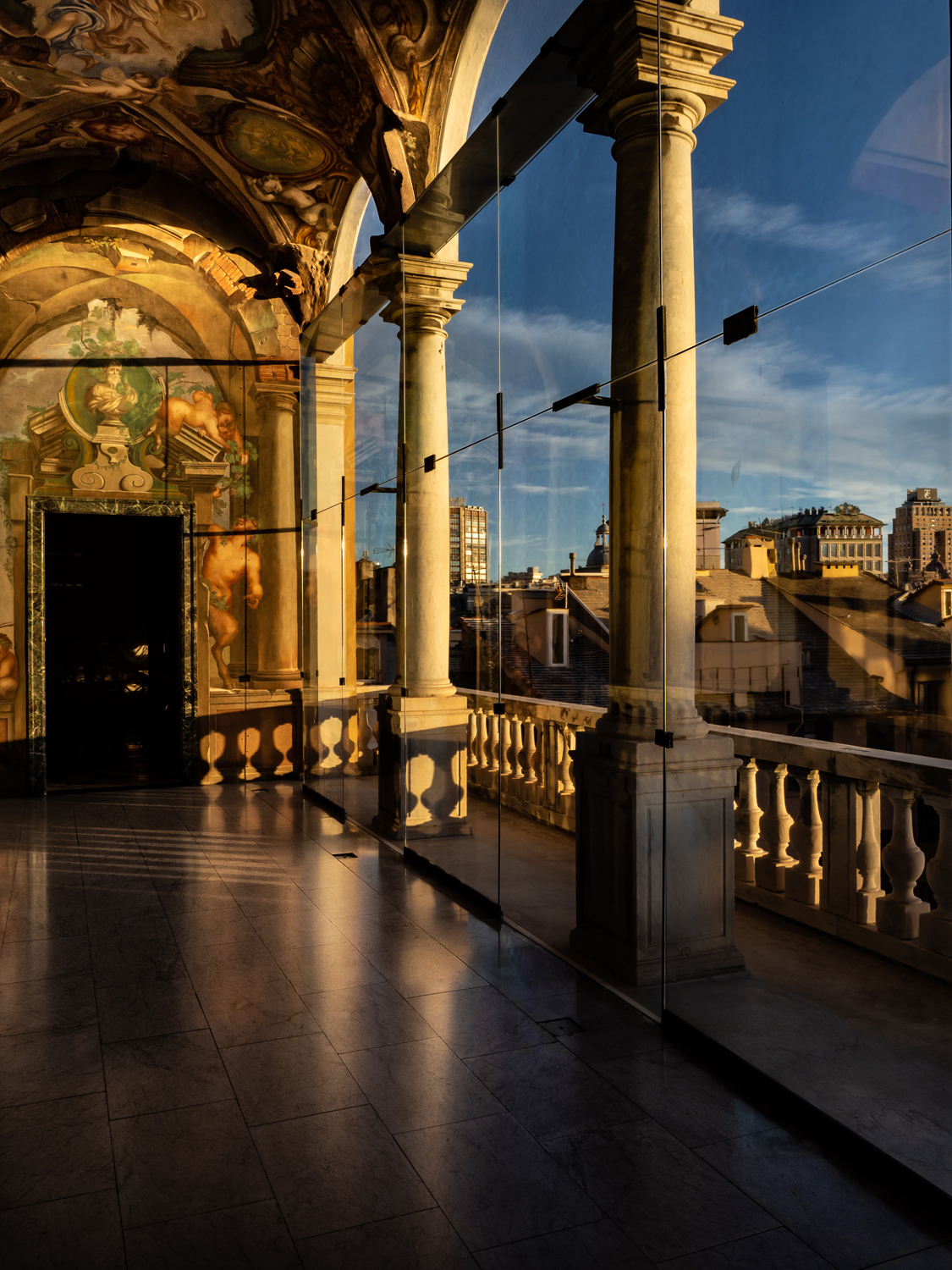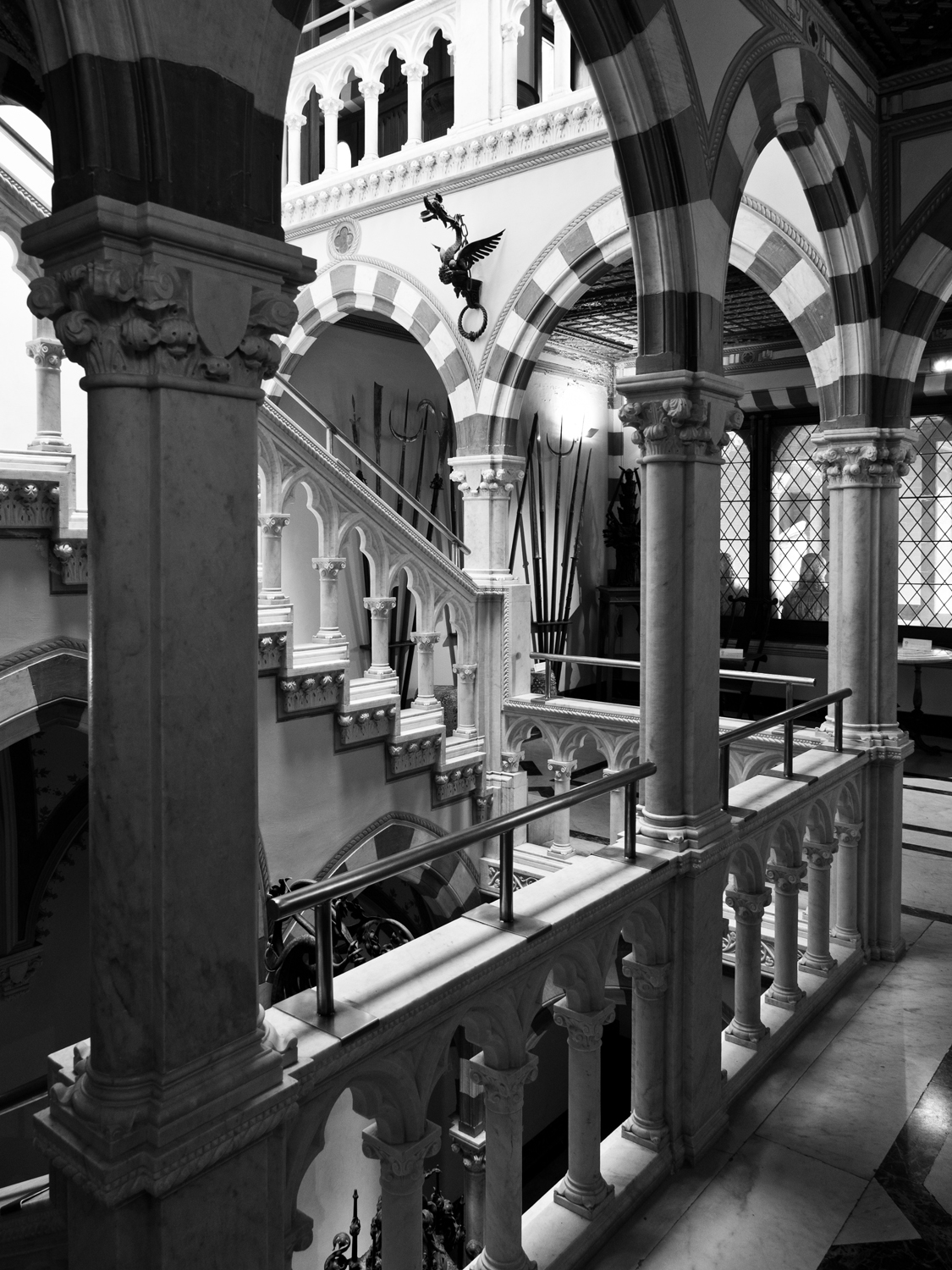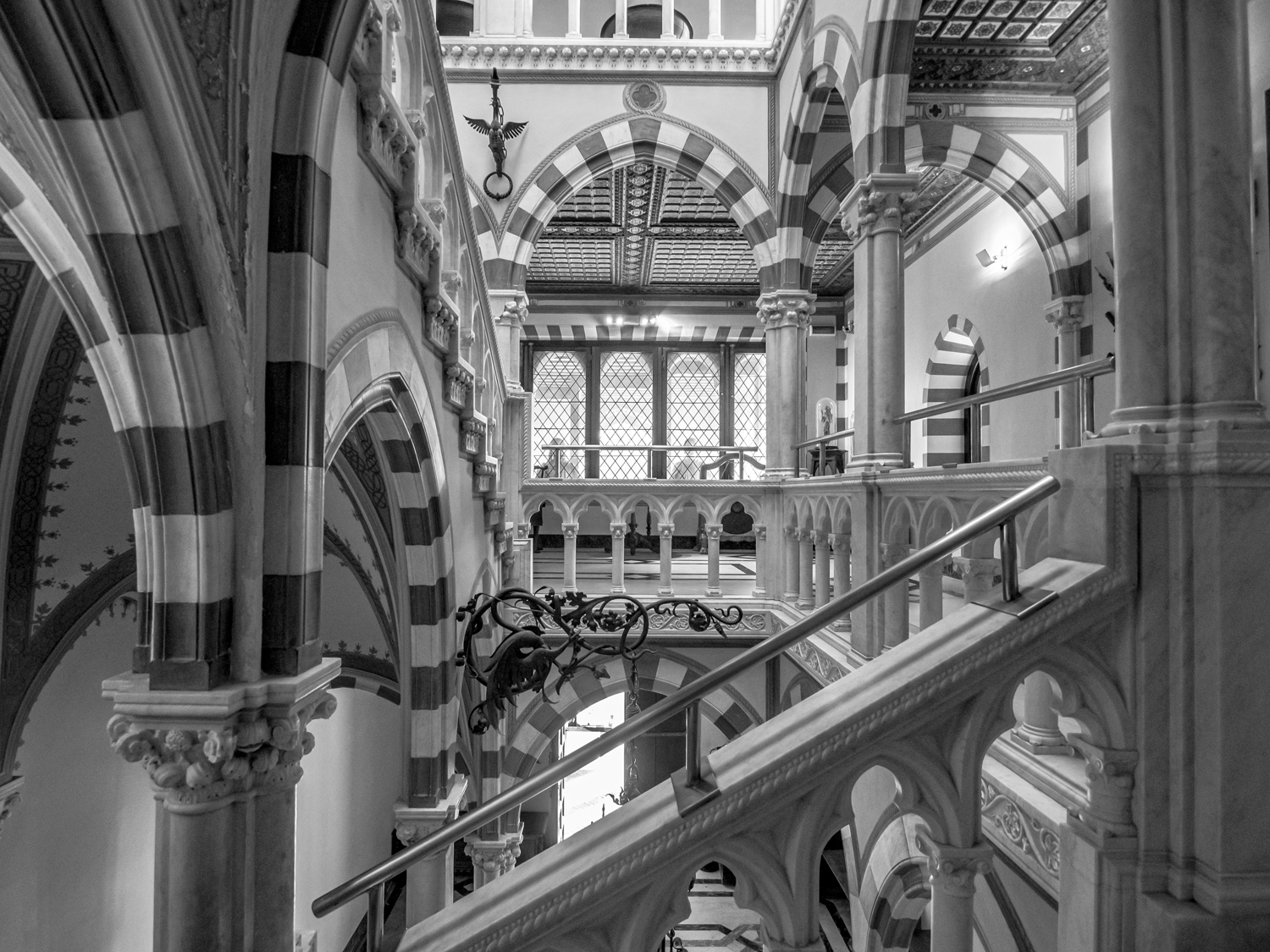 As I've already said, during daytime you get a particular light, that is perfect if you like to make the architecture stand out. If you prefer street style any hour would be alright.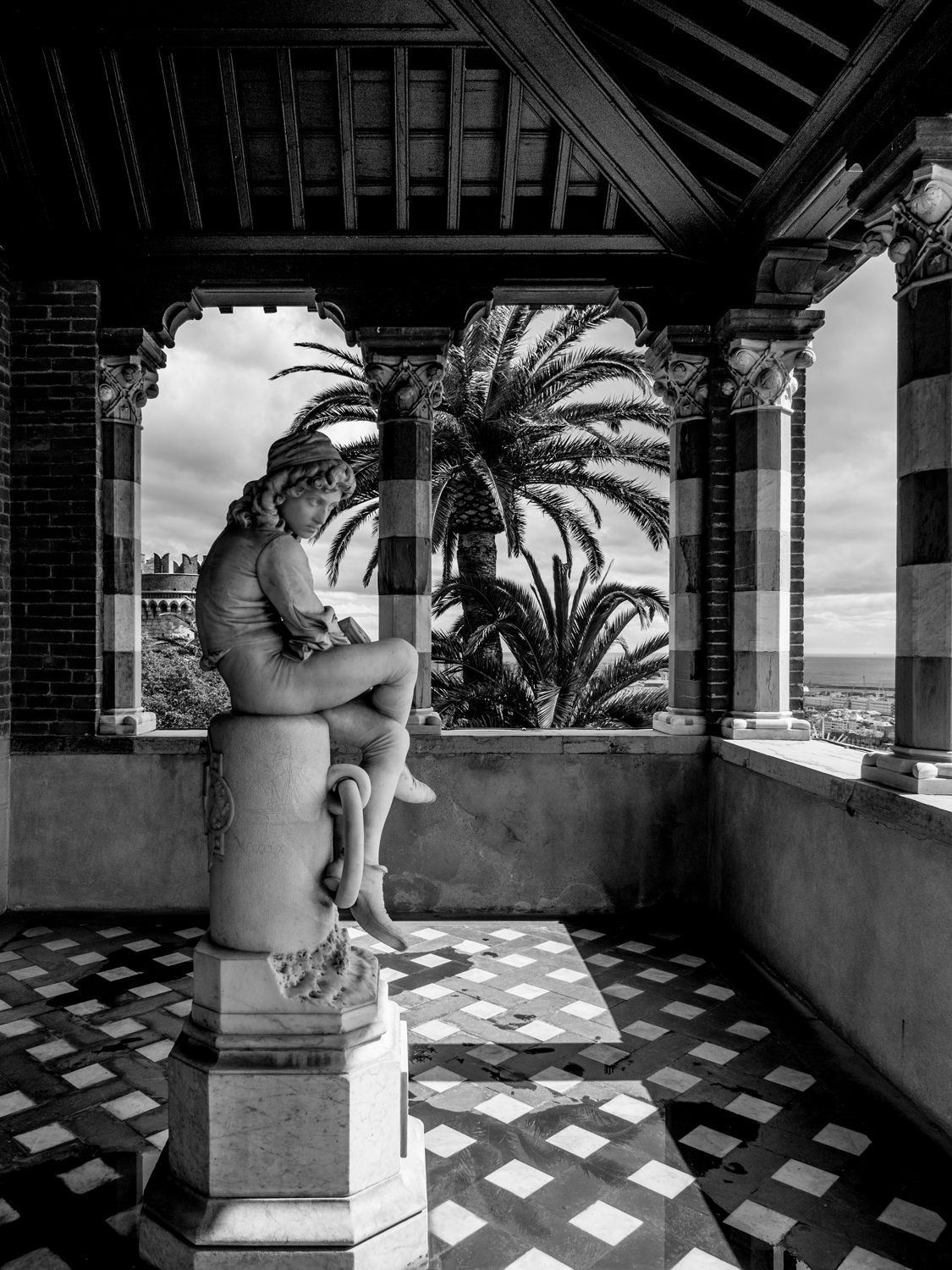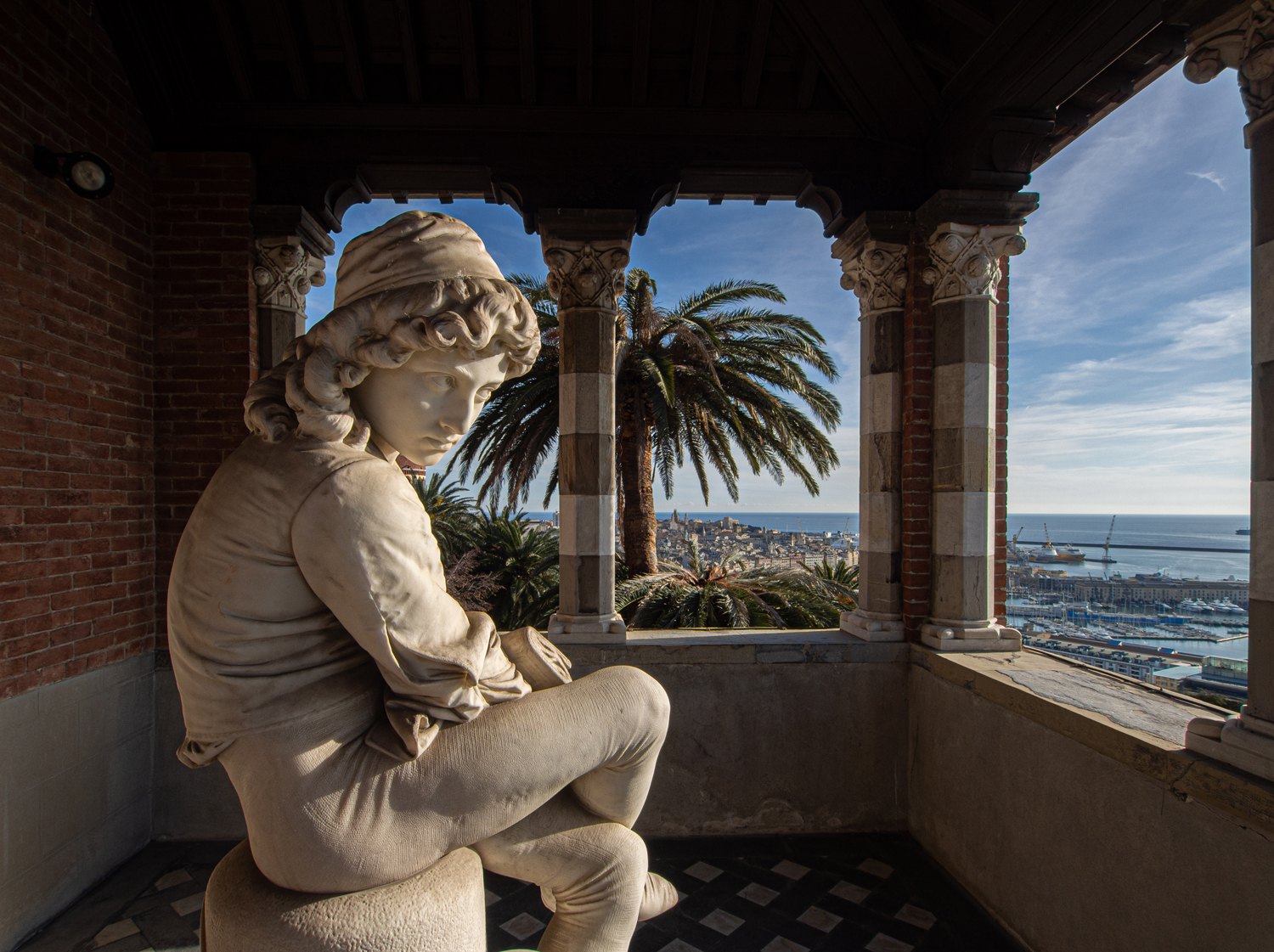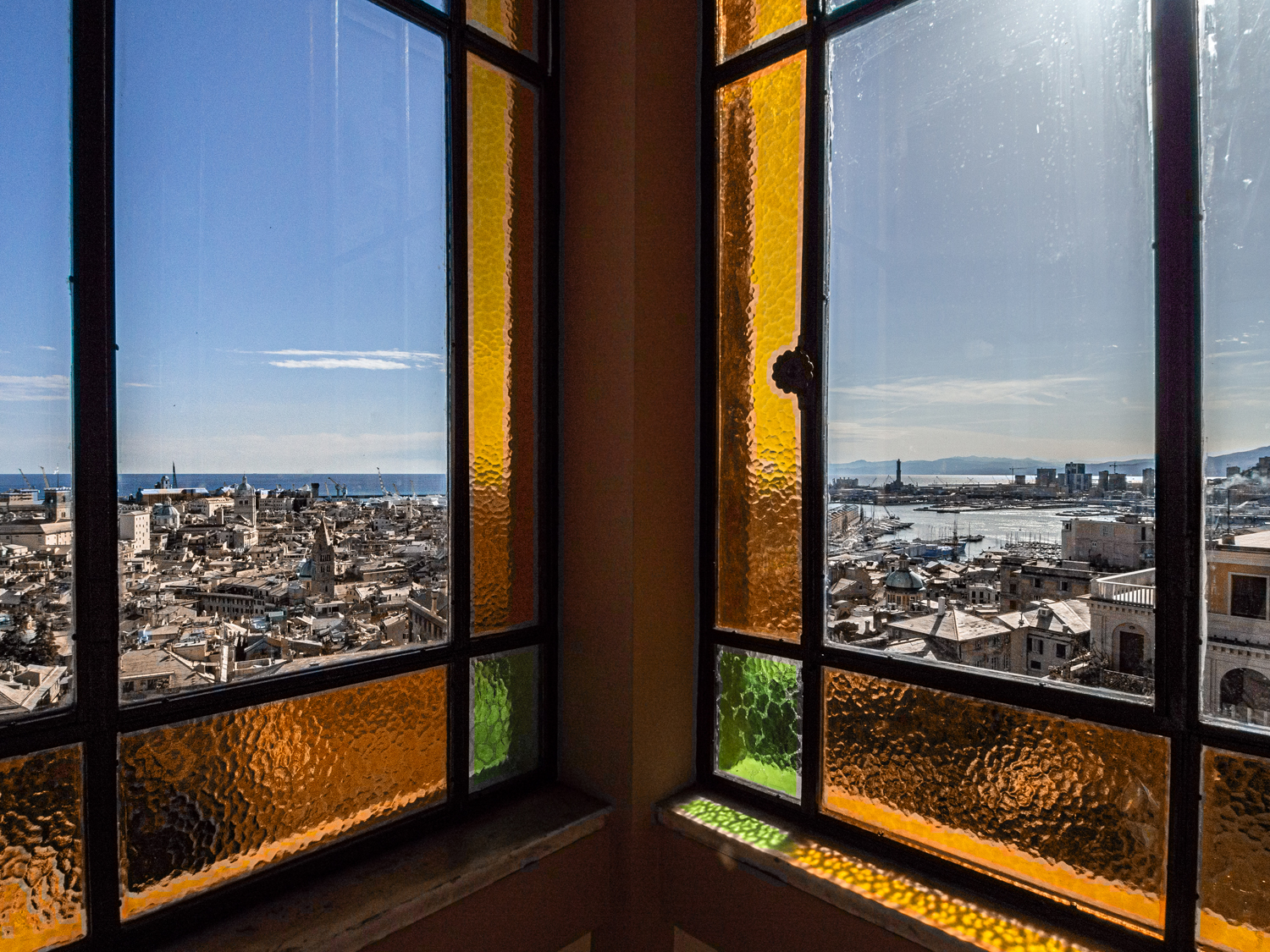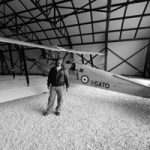 "I am Roberto Bordieri and I was born in Genoa – Italy, where I still live right now. On a daily basis, I am a security manager, but my main hobbies are: aeronautics, organizing tours all over Europe with my motorbike and, of course, the most important for me: photography."