Nikolaos L. Zagas – Award Winner Sports Photographer
Hi Nikos! Could you start by introducing yourself to the readers?
I was born and raised on one of the most beautiful Greek islands, Corfu. From an early age I saw my older brother doing sports and I loved sports too. In the age of 15 my family moved to Athens where I live until today. After I finish my high school I worked as an assistant photographer with many professionals who did still life, fashion, aerial pictures, interiors.
At the same time, I continued pursuing knowledge, attending several special seminars and workshops. This was still the film era. In 1992 I opened my own studio where I did sessions on subjects similar to the ones I had worked on as an assistant. At some point I was asked to do a fashion editorial for a sea magazine. Soon after that photo shooting, I started sailing lessons and I started loving this sport.
Having taken my diploma in sailing, I started my first photo shootings at the sea with sailing races. It didn't take me long to turn to this kind of photography and I continued taking more photos of this and other sports more passionately. I started liking more the ones with action and movement. Until today I specialize in this kind of photography.
During my many business trips I have the opportunity to do some travel photography as well whenever I find the time. My family is very important to me and I always try to show my daughter the virtues of sports and the beauty of photography.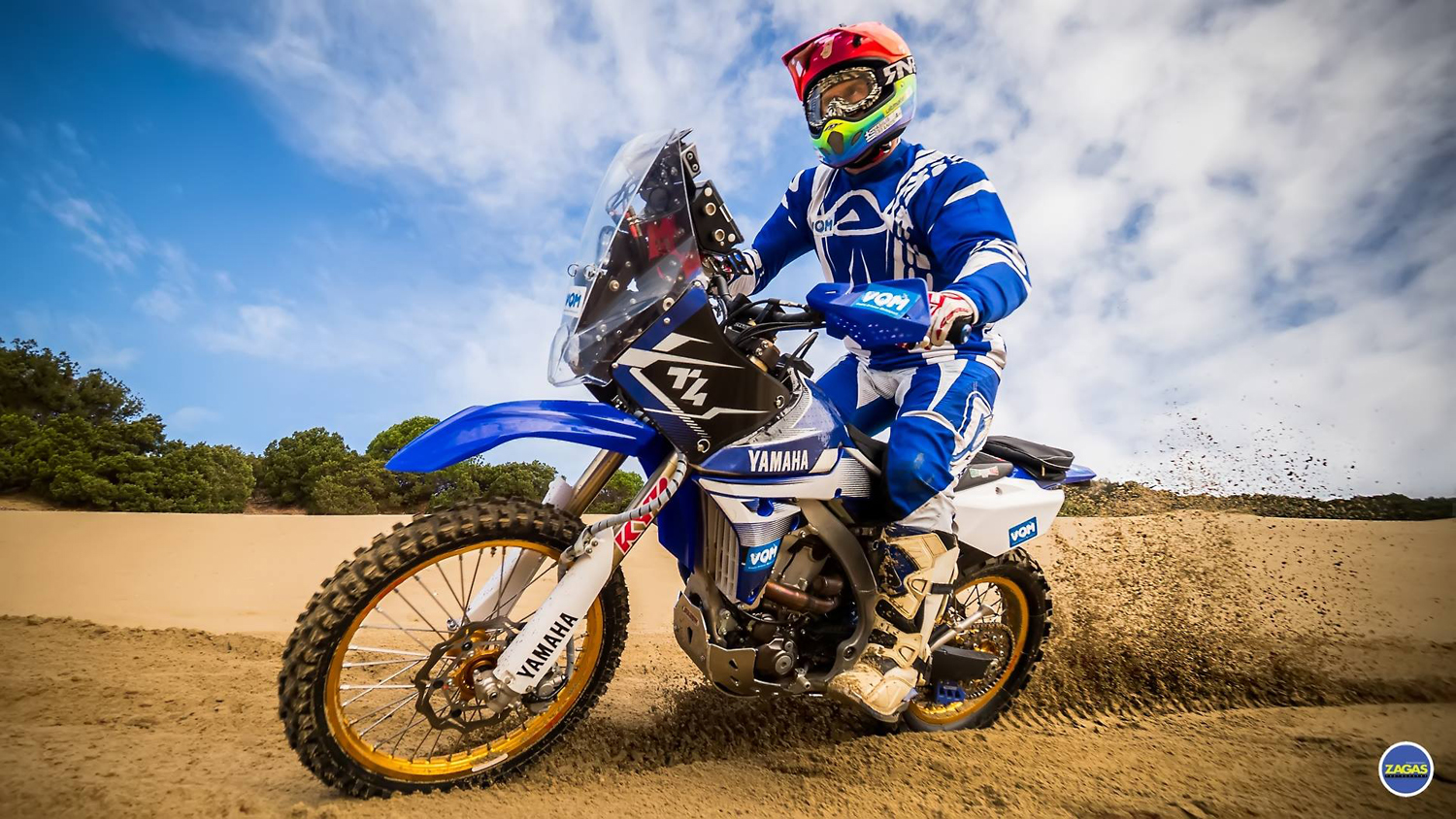 For how long have you been using the Olympus OMD system and what reasons led you to move from your previous camera brand?
Unfortunately, I have been in the Olympus OMD system only for a short time, approximately two years. I say "unfortunately" because I would have liked to be in this system from earlier. There are many reasons why I moved to this system but I will mention only the ones that I consider the most important.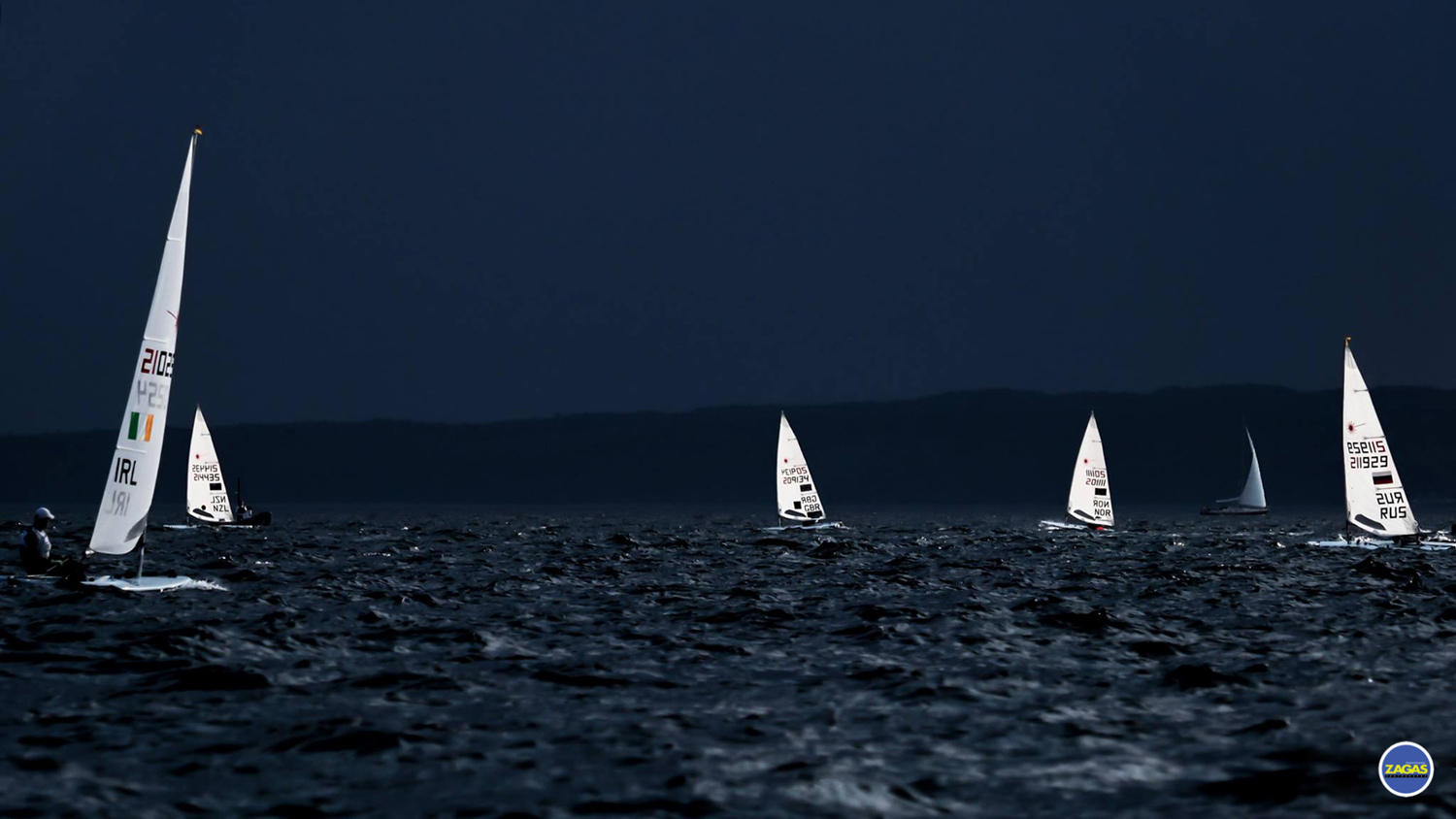 Durability: The sealing of the cameras and the lenses as well as their overall construction is in an exquisite level. This fact gives me the confidence I need to use the equipment in all weather conditions and in any environment where there is salt water, sand or snow without worrying. This was one of the first reasons I turned to this system. The body of the E-M1X is weather-sealed to IPX1 standards, and with built-in battery grip is really like a tank.
Volume: Another reason for my choice is its small and light lens system in contrast to the rest of the manufacturers. This gives you the chance to carry your equipment more easily. Very often I can cover a sports event with a small backpack whereas I would need a big suitcase for the similar equipment from another system.
Speed: The OLYMPUS mirrorless cameras, gives me very fast fps, which is necessary when I shooting action – sports, since a millisecond can actually make a difference and give you a very different result from your colleague who may be in the same point of shooting.
Quality: With a very fast and precise autofocus the cameras offer a wonderful picture with amazing details.
In the advantages I also have to add the capability of shooting without noise, which is necessary when you don't want to annoy the athletes in closed spaces at moments when they need the utmost concentration. I also have the possibility to shooting with many other technical shots, something you don't see in other cameras. The E-M1X offers a High Res Shot mode for both handheld and tripod use, and a Live ND filter.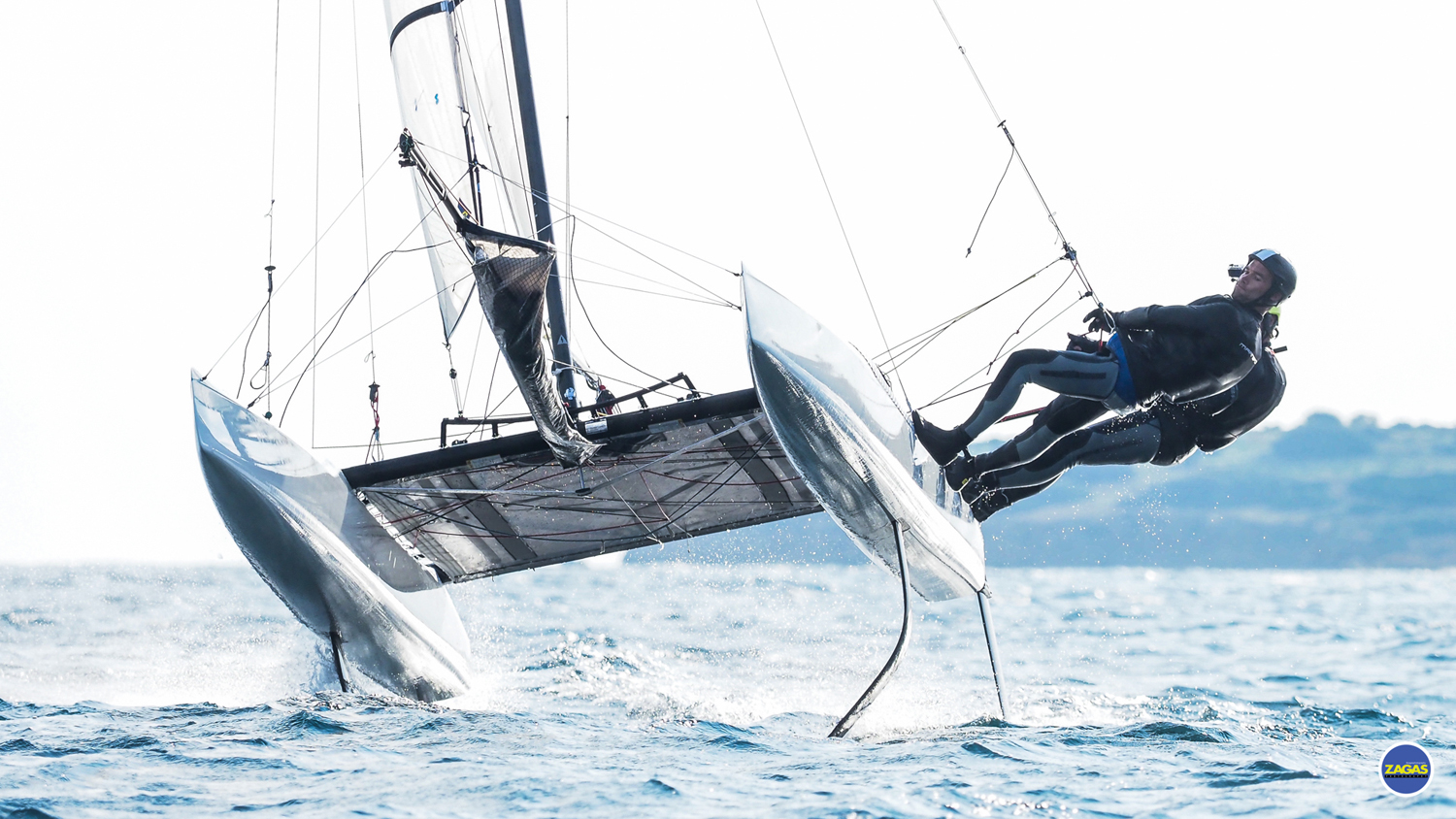 What is your current cameras and lenses setup?
My system includes: 2 E-M1Χ, 2 Ε-Μ1 Mark II, 3 TG-Tracker Action Cams, the lenses 8mm f1.8, 7-14mm f2.8, 12-40mm f2.8, 40-150mm f2.8, 25mm f1.2, 300mm f4, and an PT-EP14.
At this point I would like to thank the company in my country for their absolute professionalism and support.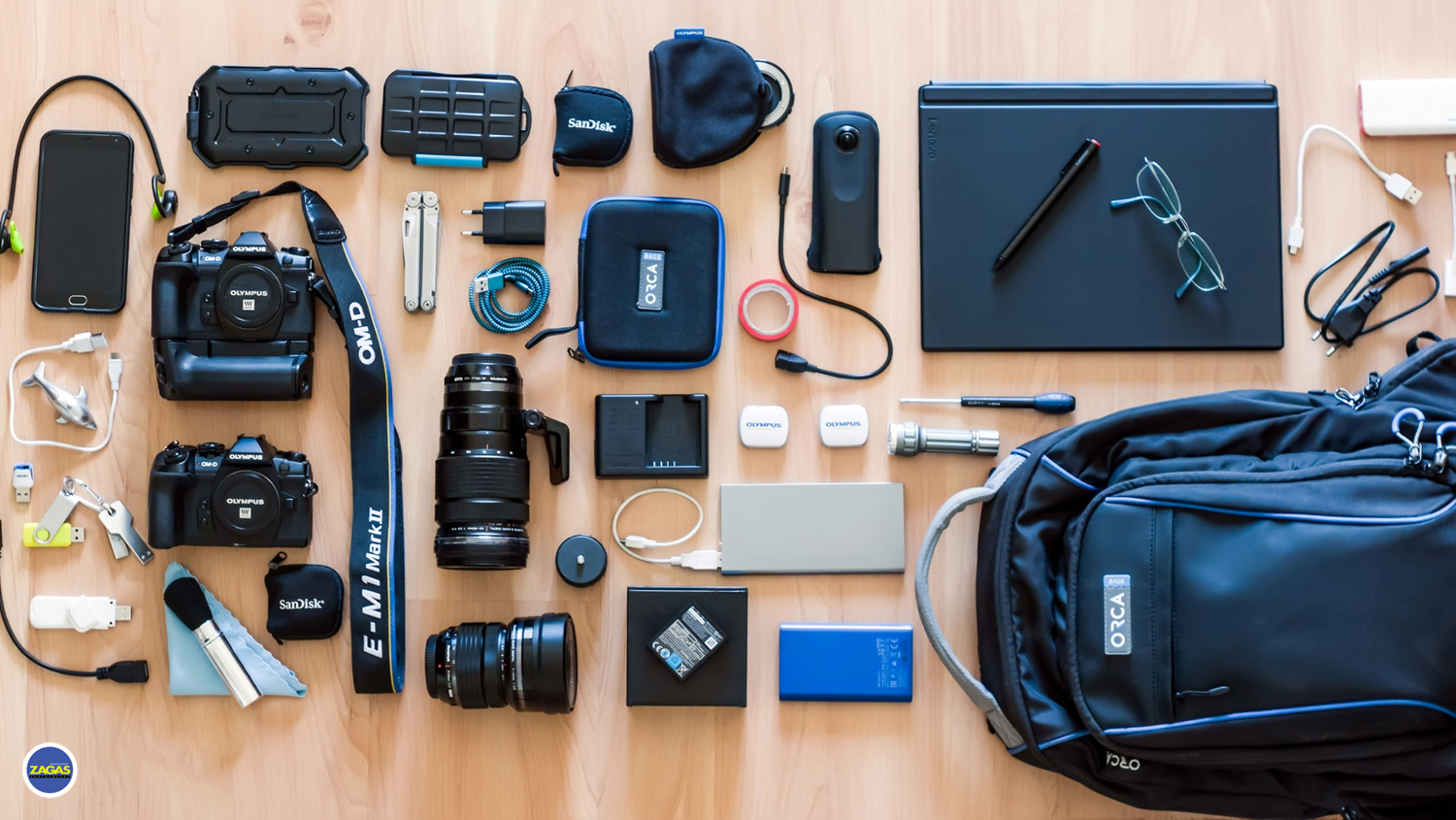 Since you started using the Olympus OMD system, have you had to make any changes in your approach to Sports Photography?
Since I use a system which does not have very big lenses comparatively, I can be more flexible in my photo shootings, and in many cases I feel safer because I don't have a big volume of equipment in total that I will have to take care of when I am in difficult shooting circumstances such as on a press boat in a windy day.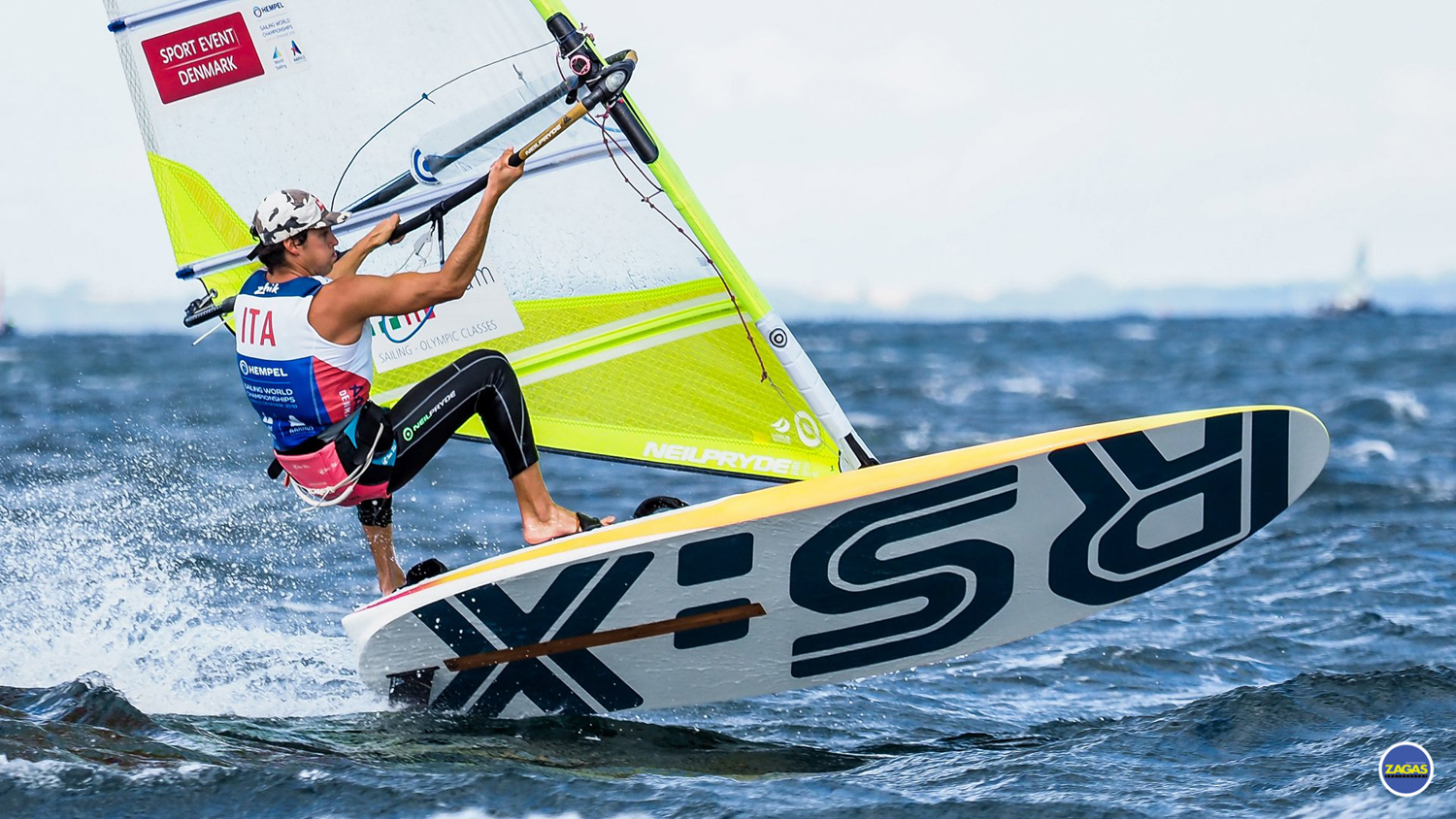 Looking at your photos one thing we can immediately realize: you have no fear of exposing your camera to the elements, be it sand or splashes of sea water! So far, have you had any problems with your cameras?
As I mentioned before one of the reasons I moved to OLYMPUS was the sealing of the system and the outstanding construction of the equipment which I ascertained after one trial in shooting conditions. The system immediately gave me the confidence to use it without fear wherever I wanted.
The conditions I take photos most of the times are not ideal for a camera system and I am talking about water… sea water… If you think that water on a camera or lens is a bad thing, just try to imagine how bad salty water can be. Nevertheless, until now I had no technical problem with the cameras and lenses which function faultlessly.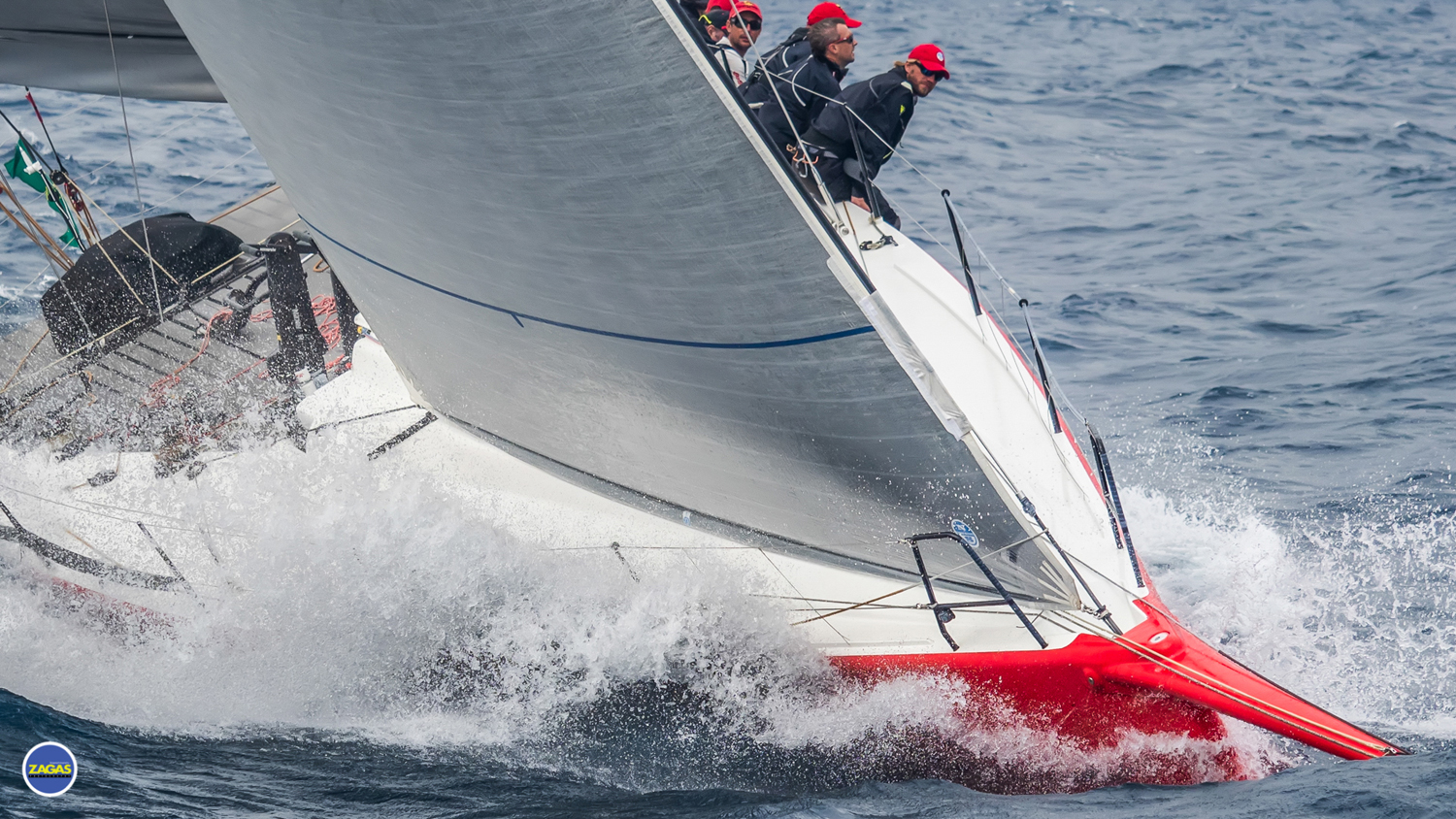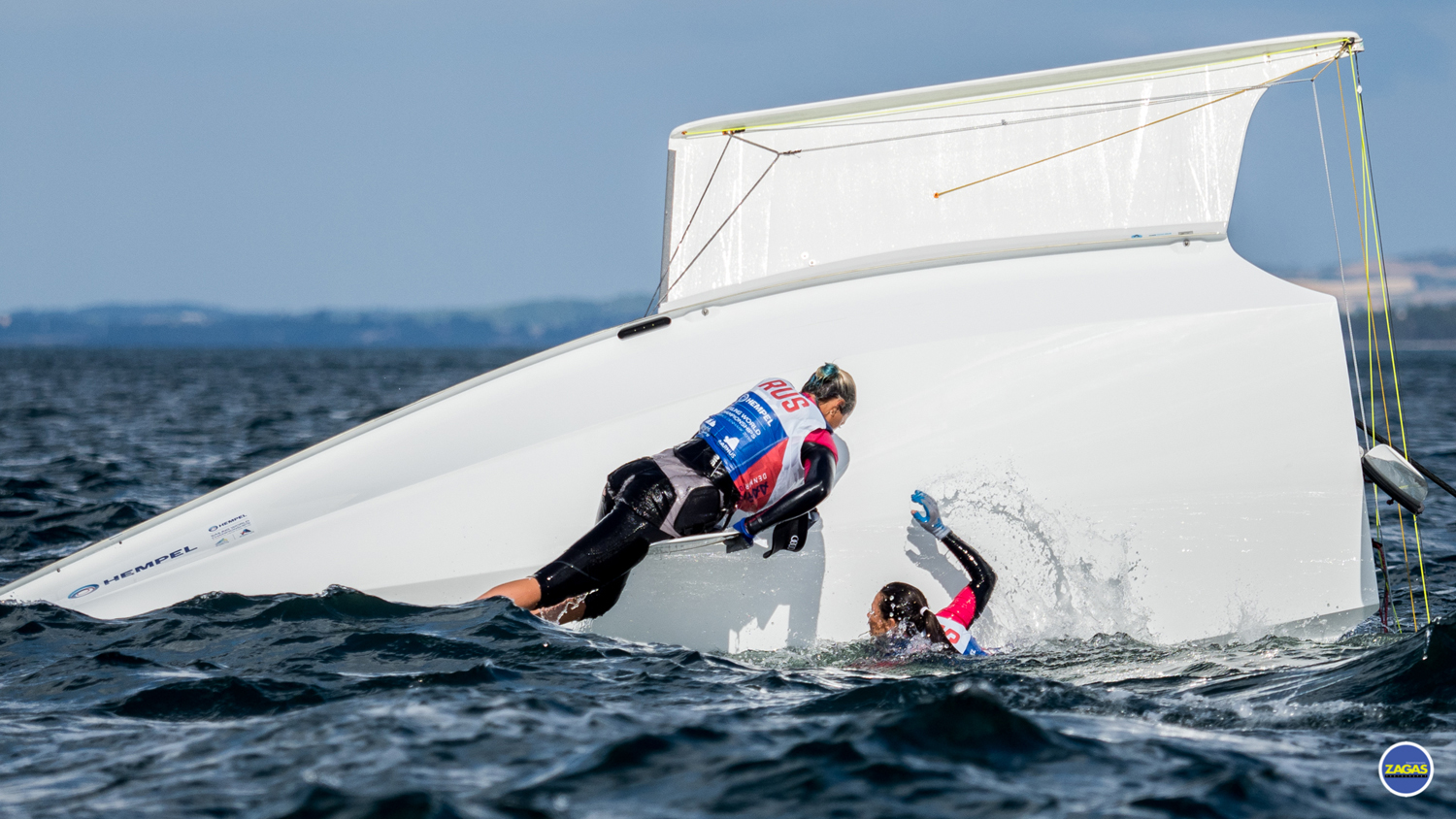 What are your settings to photograph indoor sports, in order to keep a balance between a fast enough shutter speed and a "usable" ISO?
Using the professional series of lenses of the company, which are the brightest, and after many photo shootings in indoor sports venues with lights I realized that a combination of maximum aperture of f2.8 and a sensitivity in 3200 ISO is ideal to give me the shutter speed I need to have freezing the action that many times is asked for in sports and the ability to use the pictures without any problem.
And what about the autofocus – how does it behave, from situations in broad daylight to indoors activities?
The autofocus of E-M1 Mark II cameras is very fast and precise. I feel that the new E-M1X are faster in certain ways of focus such as when the 9 points autofocus is used. They react perfectly both indoors and outdoors. It is very important to read the manual carefully in order to have the best results.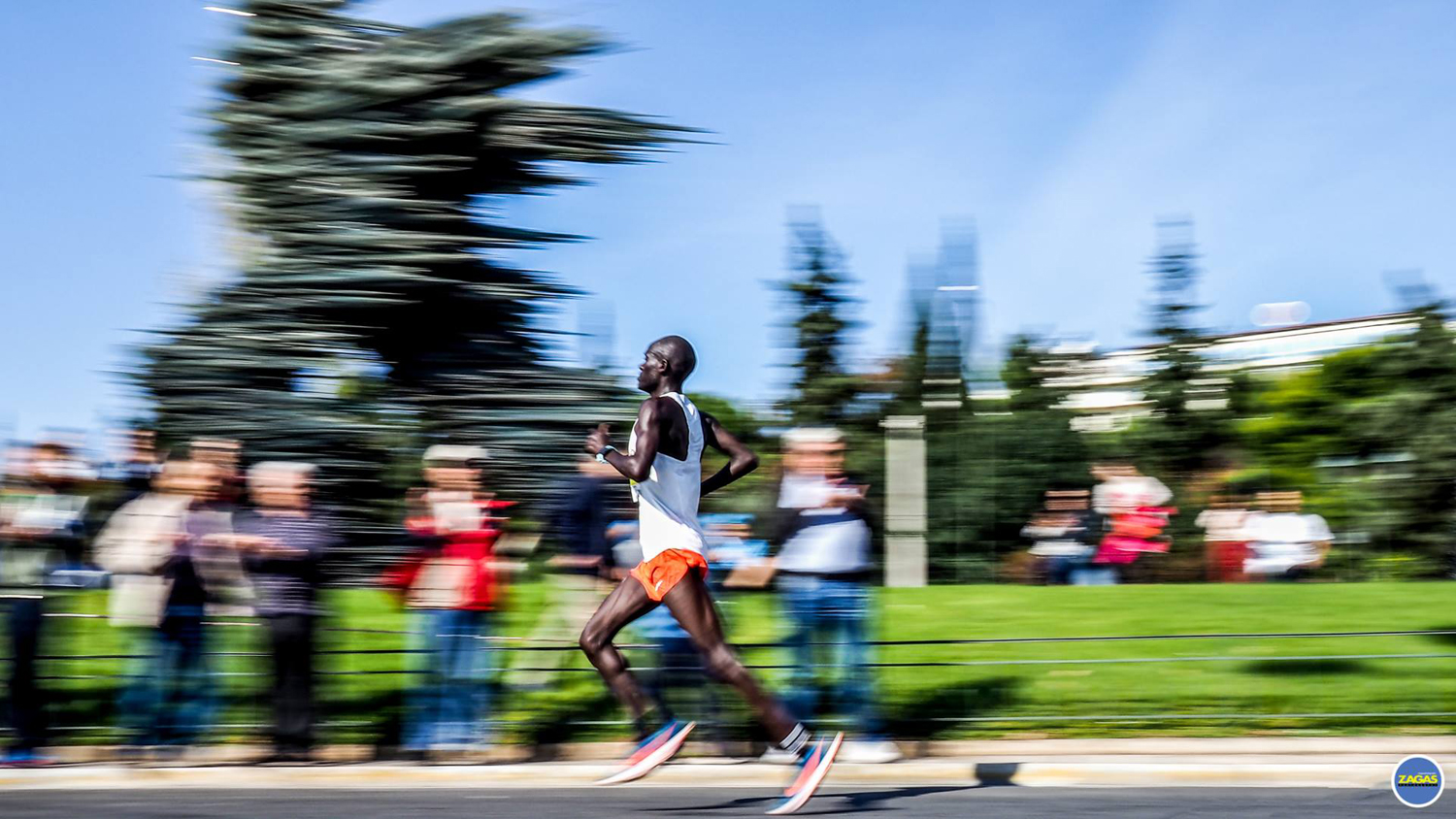 Could you describe your workflow after a photoshoot, from backups to post-processing and equipment maintenance?
In most of the sports events who I cover, I always have with me two laptops with the same setup and SSD disks except for the discs I have for backup. Sometimes when I need very powerful processing I use an external graphics card. On several occasions I do the backup on an online cloud. This depends on the speed of the network I find where I am. I use computers and devices with both operating systems.
During my sessions I use the fastest cards possible but not too big in capacity. All of them are 64 GB. In one socket I use full-size SD and in the other one there is a micro SD with an adapter. On the full-size SD, I write .ORF files and on the micro SD I write .JPG not of high resolution, however. Very often during the photo shooting I copy them through a wireless 4G connection to a portable device such as a mobile phone or a tablet that I may have with me so that I can send them if it is necessary.
As soon as the photo shootings are over and I find myself in a press room or a hotel room, I do backup of one of the cards and I process the other sending the pictures my client wants. For the processing I use the programs of two companies. Where it is possible there is a person who helps me and takes up the whole procedure of doing the backup, processing and sending the pictures.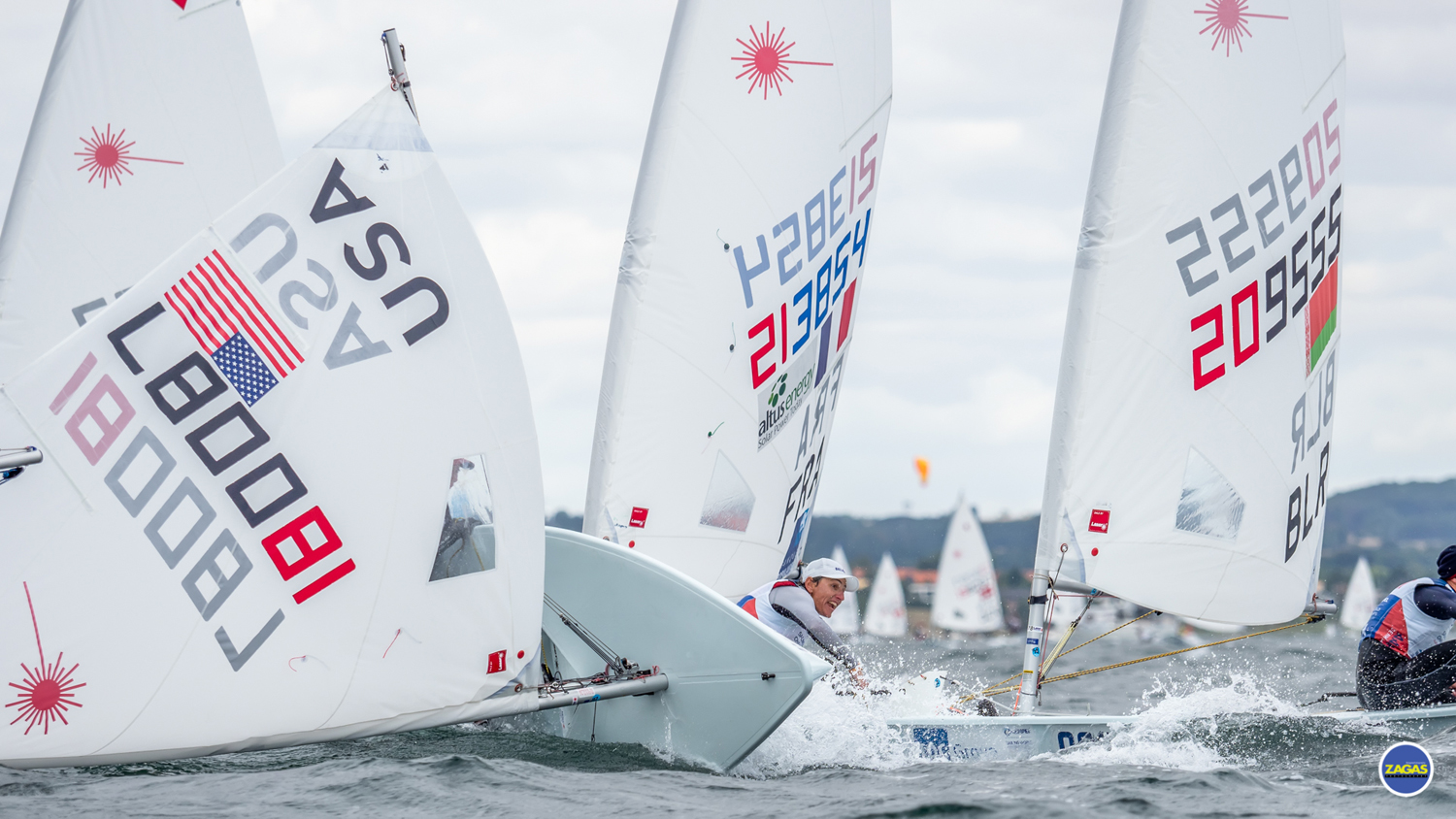 To conclude, what is the next (hypothetical) piece of equipment you would like Olympus to launch, be it camera, lens or other?
As a sports photographer I would like to see fast and bright prime telephoto.
I am looking forward to trying the new 150-400mm f4.5 that has been announced. I very much like PEN-F, a camera that you can always carry with you with one lens. I would just like to see it fully sealed.
I was never left without power since the duration of the batteries is very long and the fact that you can charge the E-M1X on a power bank is exceptional. However, I would like to see a professional charger with two or more charging positions for the simultaneous charging of the batteries.
Visit: Awarded Image Site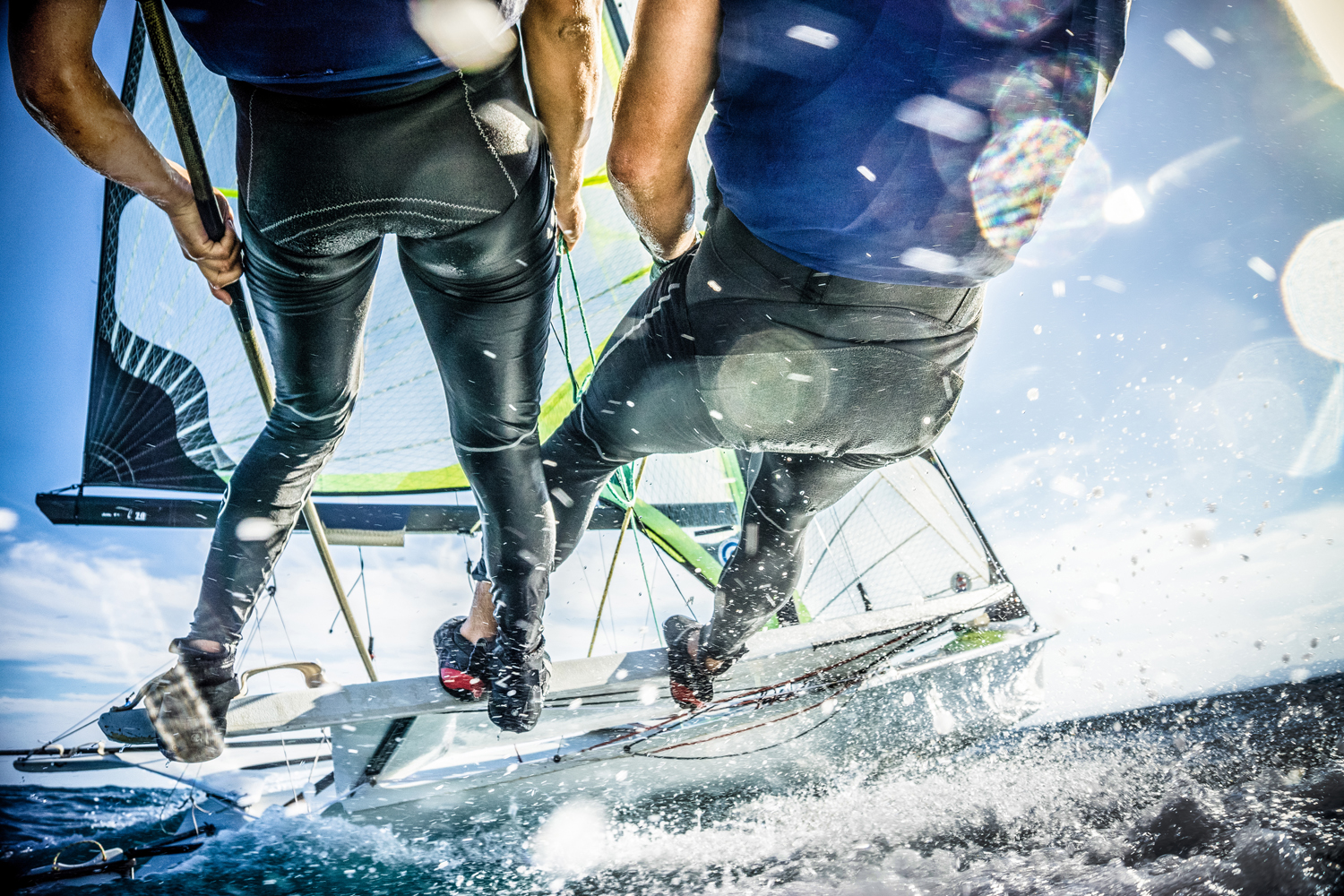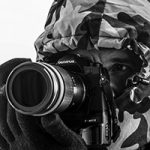 Nikos was born on Kerkira (Corfu) island which is located in the Ionian Sea. Since his early years Nikos has had an interest in sports and especially in water sports. He has worked with many well-known photographers as an assistant. After finishing his army service as a specialist photographer, he began working as a freelance photographer, simultaneously with his studies in special photo shooting techniques. In 1992, he opened his own photography studio. Since 1996, Nikos began sailing lessons, and he loved sports photography, thereafter began photographing sailing regattas most of the time. He is the official photographer, for the biggest and most important sailing regattas in Greece, and also he travel all over the world for sport events.
Nikos win "Mirabaud Yacht Racing Image" for the best Image of the Year.