Why I shot an assignment as Jpegs with the Olympus PEN E-PL9
Recently I was given an assignment for Olympus to shoot on location with two young Instagrammers and the Olympus Pen E-PL9 Camera. And just to make it fun, I shot the entire assignment as jpegs – NO RAW. Read on and I will tell you why.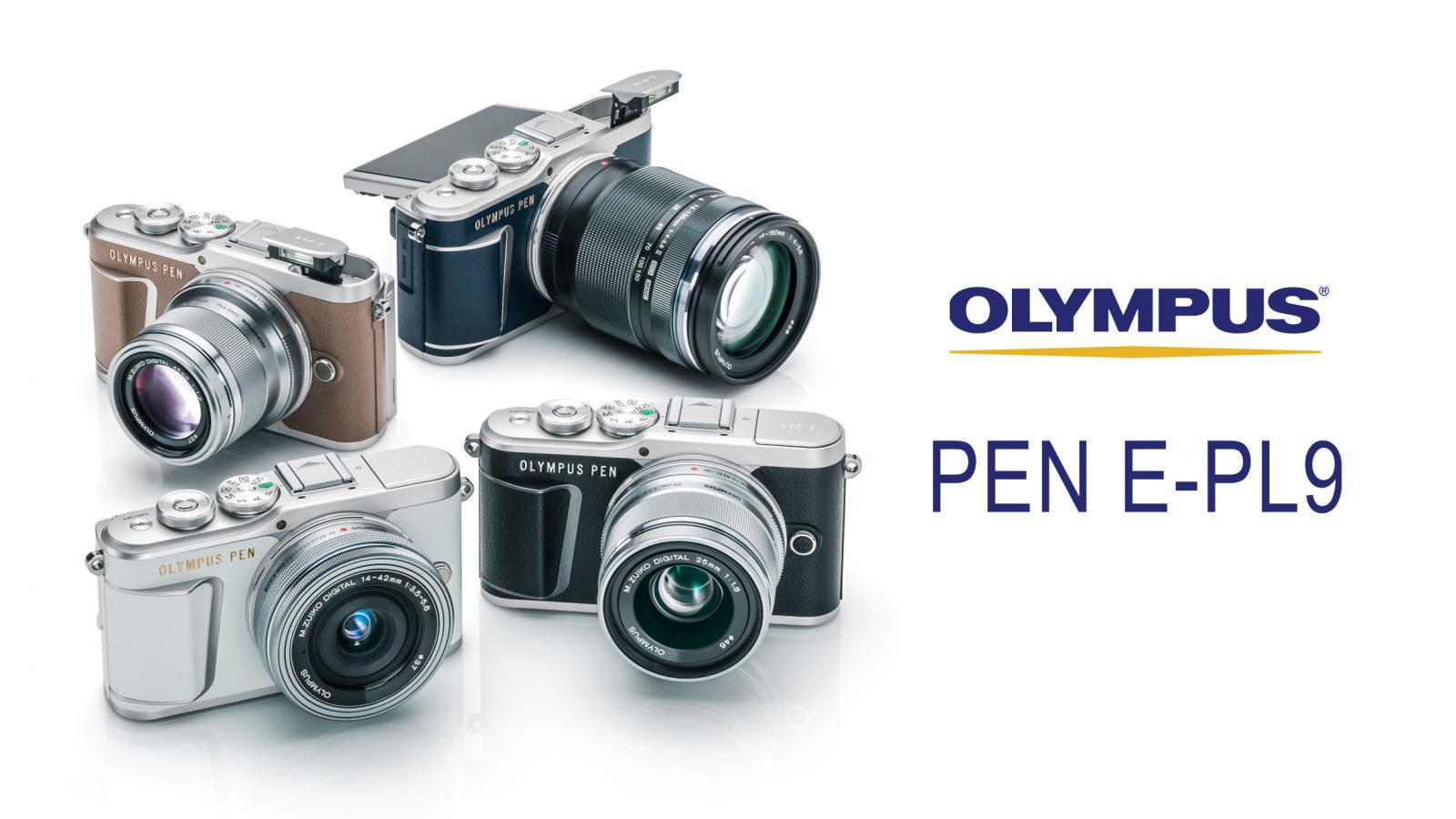 The marketing team at Olympus asked me if I'd be interested in spending a day photographing two up-and-coming Instagrammers as part of a promotion that they are doing for the Pen E-PL9 camera. Now, you know I am always up for an adventure so of course I said yes. I decided to up the stakes and instead of shooting the images with my E-M1 Mark II, I figured why not shoot the images with the Pen E-PL9? And just to prove that you can make great images without the most expensive cameras and tons of megapixels and dynamic range, I decided that I would shoot jpegs instead of raw images.
The Assignment
Olympus has been working with Instagrammers to promote the Pen E-PL9 camera. So for this event, they wanted to spend a day with two young up-and-coming Instagrammers and photograph them shooting images for their Instagram profiles in the Dumbo section of Brooklyn, New York. My job was to provide some coaching to the girls to help them improve their photography and to create some images that could be shared on the @getolympus social profiles of the girls enjoying their new Olympus cameras.
So this means a run and gun shoot to create images that show happy people enjoying a new camera. The shots would be done with minimal setup and direction and they needed to be shot with the girls' Instagram profiles in mind.
Watch the VIDEO…
The Camera
Olympus sent me one of the Pen E-PL9 cameras about a week before the shoot so that I had some time to familiarize myself with it. Now I have to tell you that the specs are pretty darn impressive for a camera this small.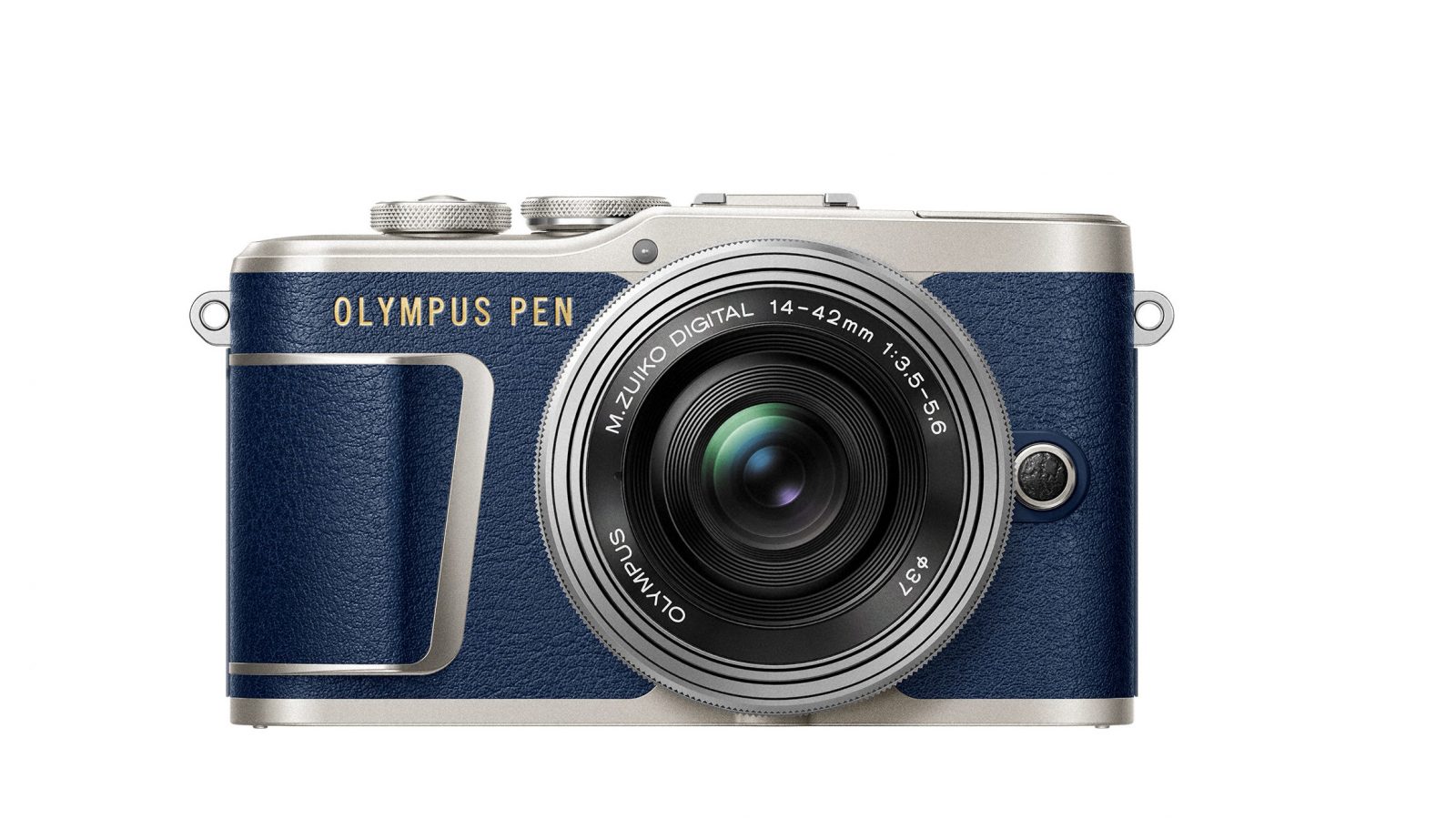 The Pen E-PL9 sports a 16mp Live MOS sensor and 3-axis image stabilization. It has a very solid metal body – a 3 in. tilting LCD screen that flips down 180 degrees, making the camera excellent for selfies and vlogging. The Pen E-PL9 uses contrast detection auto focus with 121 focus point. It tops out with a maximum shutter speed of 1/4,000th of a second and it can shoot sequences up to 8.6fps. A built in pop-up flash for low light and outdoor fill and low energy bluetooth and wi-fi technology allow for super easy image share with the Olympus Image Share App- Meaning straight from the camera to social media in just moments.
Also, just like my E-M1 Mark II – the PEN E-PL9 shoots 4k video and does live composite, interval shooting, in-camera multiple exposures, exposure bracketing, focus bracketing, custom white balance, Face detection, Eye Detection auto focus and, well, the list goes on. It even has the famous Olympus Art Filters.
This camera is sold packaged with the M.Zuiko 14-42mm F3.5-5.6 EZ Lens and a custom carry bag along with the usual camera strap, and battery with charger. The camera and lens combo weights just 380g – that's less than a pound!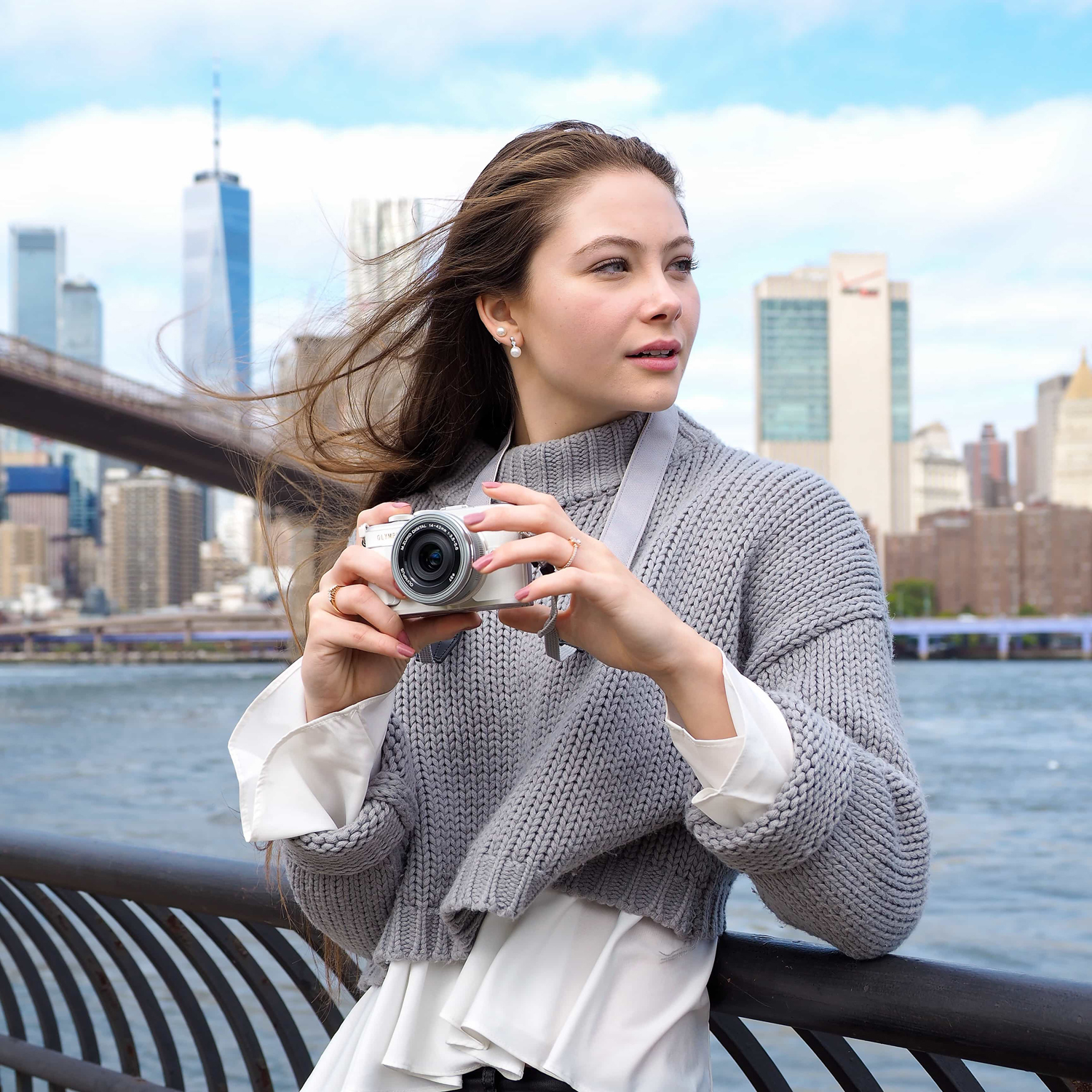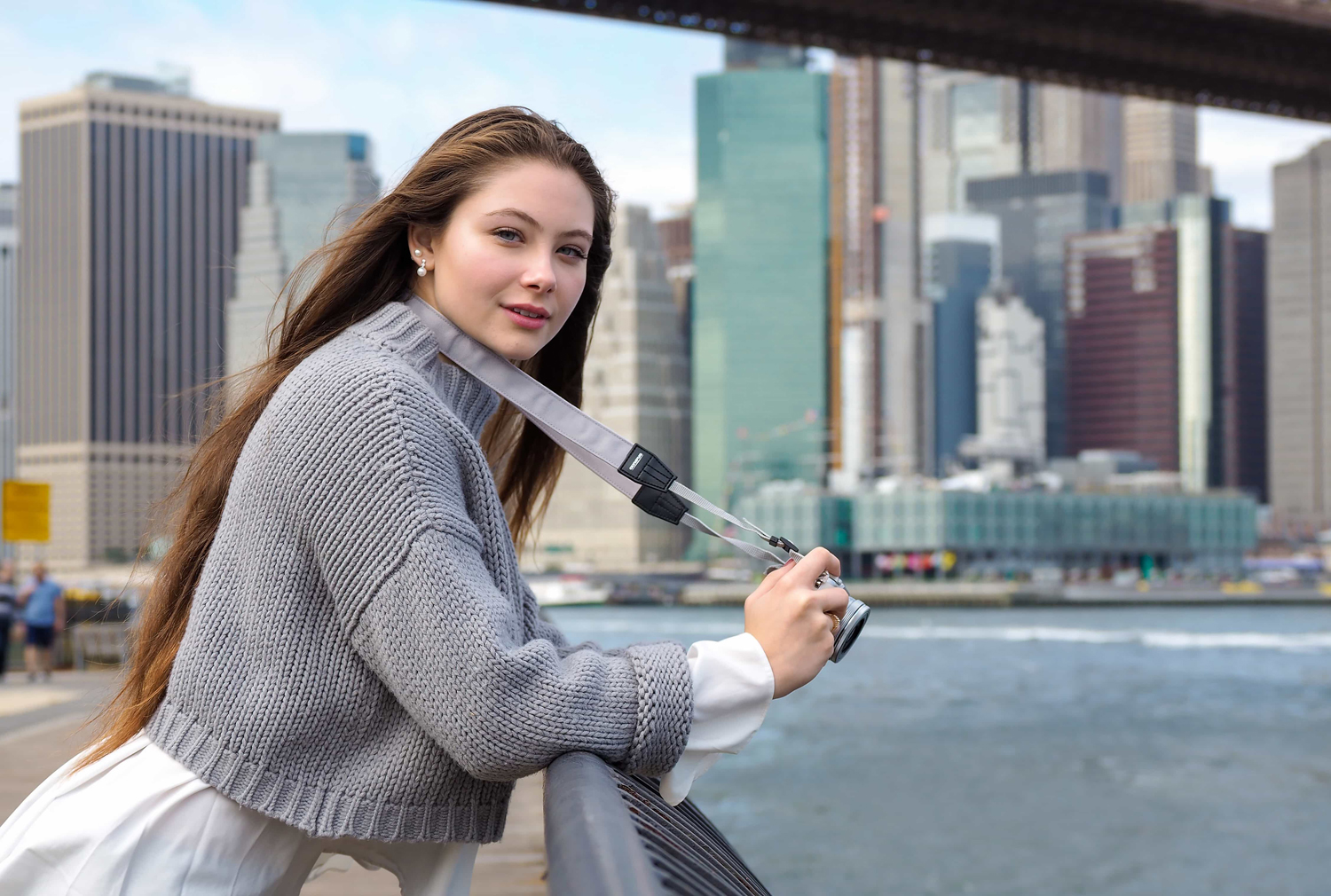 Prep
While the marketing team at Olympus was coordinating with the Instagrammers, the decisions were made to let the girls pick their own outfits and do their own hair and makeup so that everything we were creating reflected their style from their Instagram profiles.
As for me – I'd never been to Dumbo, New York, so I made a trip there in advance to familiarize myself with the area and get a sense of the locations and what the lighting would be like at various times of the day. I took the E-PL9 with me and I shot a few reference images and took lots of notes so that I could map out a path for the day of the shoot.
This information was then coordinated with the folks at Olympus so that we could arrange meeting times and locations for the shoot day. We also had to plan for when and where to break for lunch and we had to be sure we knew where the public bathrooms were so that we had spots for the girls to be able to change outfits throughout the day.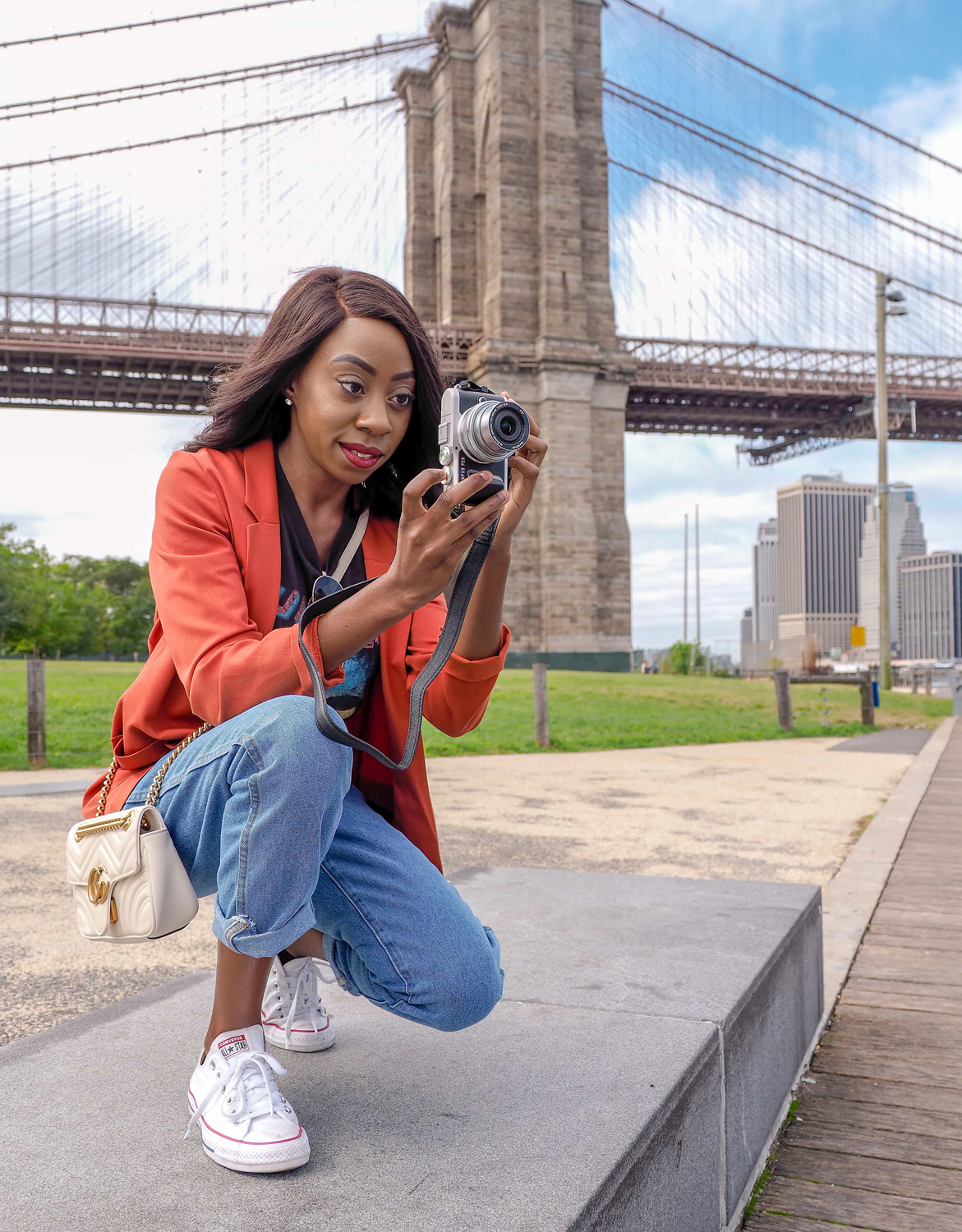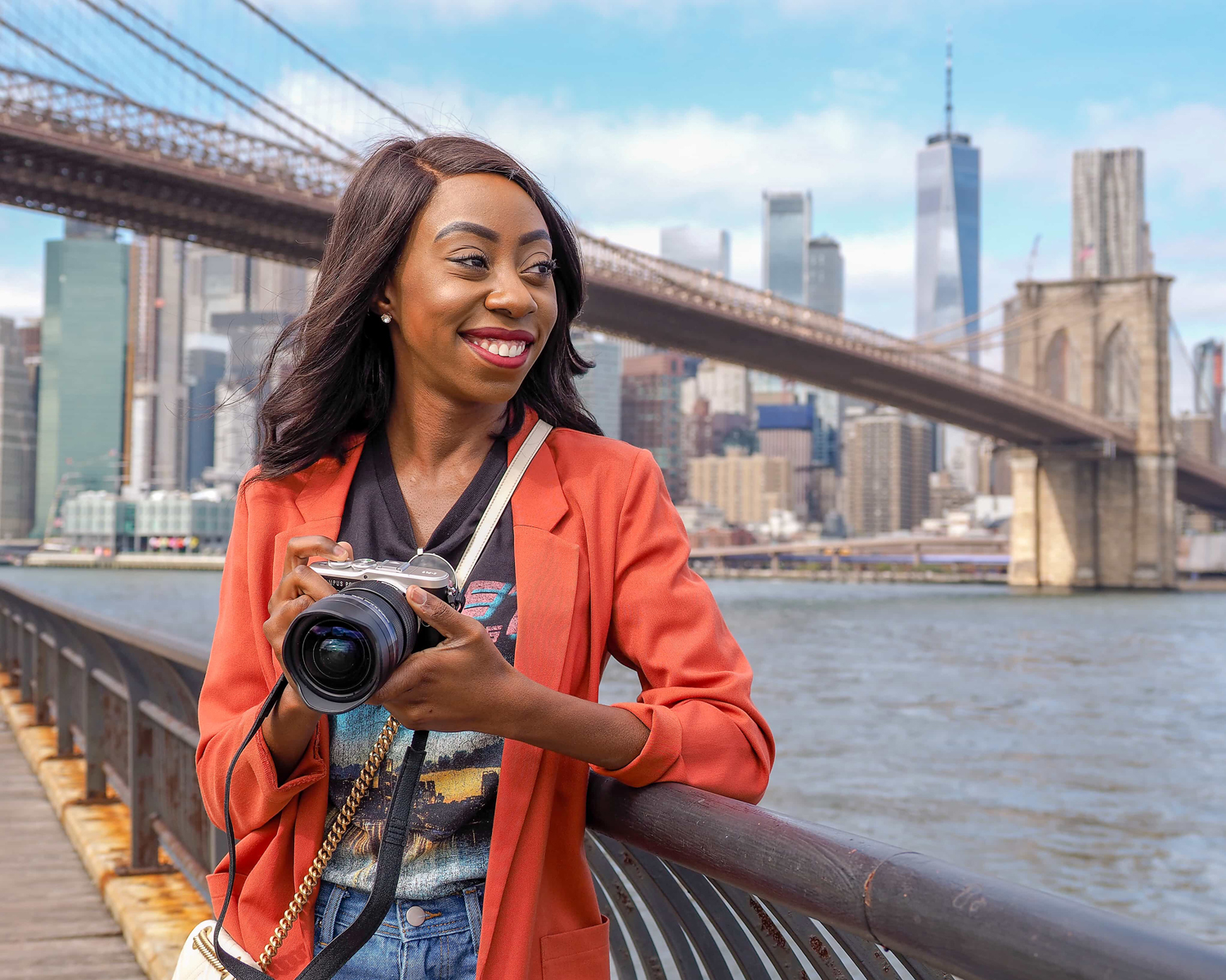 My kit for the day
I'll admit, when I first saw the camera, I was thinking nice point and shoot. When I opened the camera and read the instruction manual, I was honestly blown away. I started planning for lenses and gear that would allow me to spend 6-8 hours on foot wandering around Dumbo, New York.
My bag for the day was the Think Tank Urban Approach 15 backpack. My challenge: be prepared for almost anything but don't take every piece of gear that I own.
I forgot to mention that the PEN E-PL9 uses any of the Olympus M.Zuiko lenses. So, I decided that my primary lens for the day would be the M.Zuiko 12-100mm f/4 PRO lens. For you full frame shooters, that is a 24mm to 200mm equivalent. I can't go anywhere without my favorite 45mm F1.2 PRO lens and for fun, I took along the 8mm F1.8 PRO Fisheye lens and of course the 14-42mm kit lens that came with the camera. My backup camera for the day was the Olympus Tough TG5 a 12mp still camera that also shoots 4K video and is small enough to fit in a pocket.
Just for good measure, I packed an Olympus FL-900R speedlight – which can be fired from the hot shoe of the E-PL9 or remotely using the pop-up flash as the trigger, plus I packed a small Flexible tripod and a 32" collapsible five-in-one reflector diffuser.
I also packed some spare batteries, phone chargers, battery chargers, snacks and water.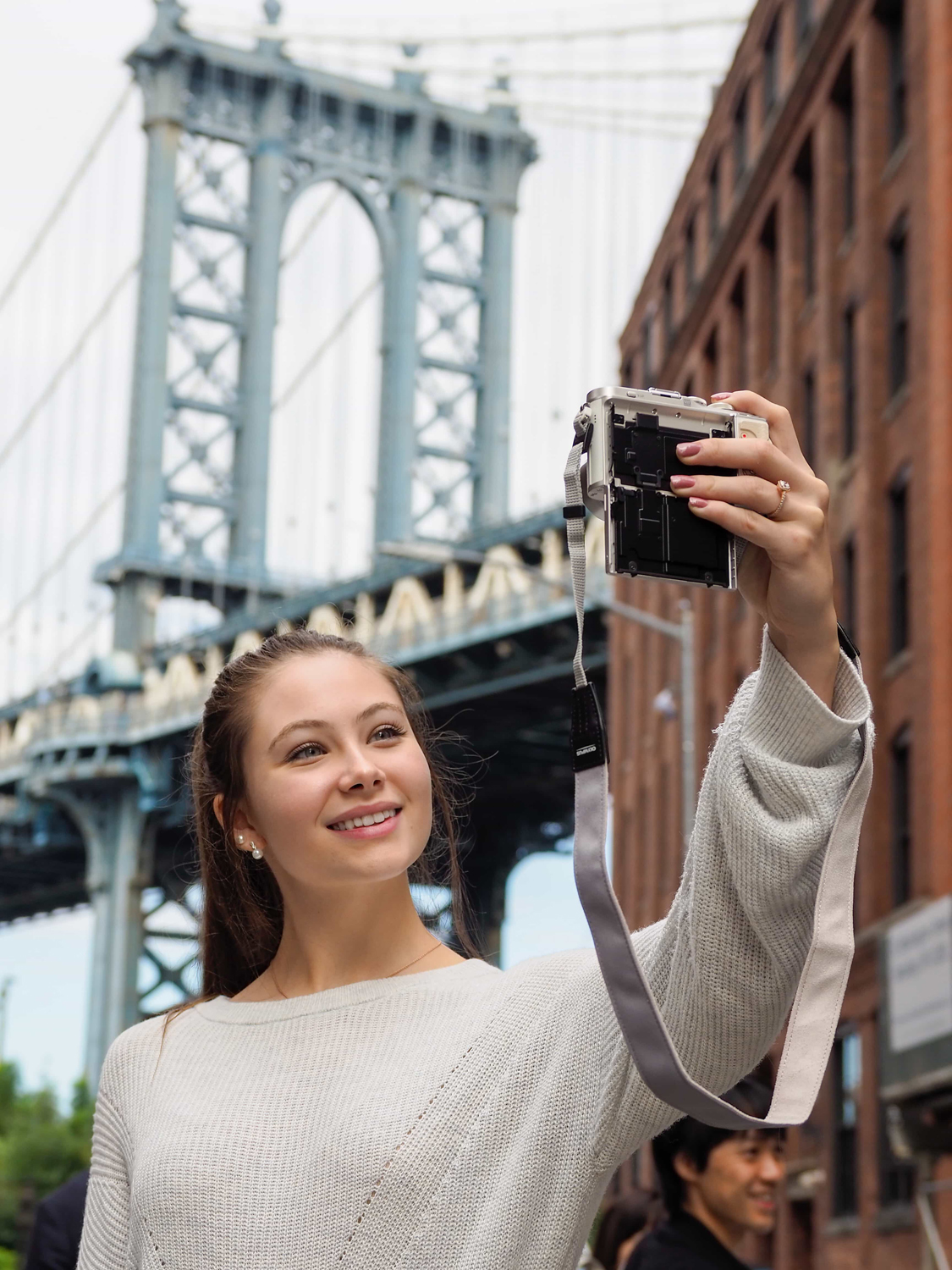 The day
We met in Dumbo, New York at 10:00am in the morning and spent the first hour letting the girls open their cameras and showing them how to use them. This is an Instagram promotion so we were also doing lots of posts on the @getolympus Instagram story throughout the day.
Once the cameras were set-up and the girls had a basic understanding of how they work – we headed out and we began to shoot. The day was a mix of me shooting them, them shooting each other, the marketing team from Olympus shooting me shooting the girls… well – you get the idea – we took a ton of photos and we had a lot of fun.
Speaking as a photographer that is used to shooting with the hi-end cameras like the E-M1 Mark II, I have to say that the PEN E-PL9 held its own in so many ways.
The big difference was: no viewfinder. Given that I have used viewfinders for my entire career, it took just a little while to grow accustomed to viewing the LCD screen but the camera made the transition very easy.
The LCD was easy to view even in bright sunlight. The touch to focus feature made accurate focusing quick and simple. The face detection autofocus worked just as seamlessly as it does with my E-M1 Mark II. The 12-100mm zoom turned out to be the only lens I needed all day. The other lenses never left the backpack.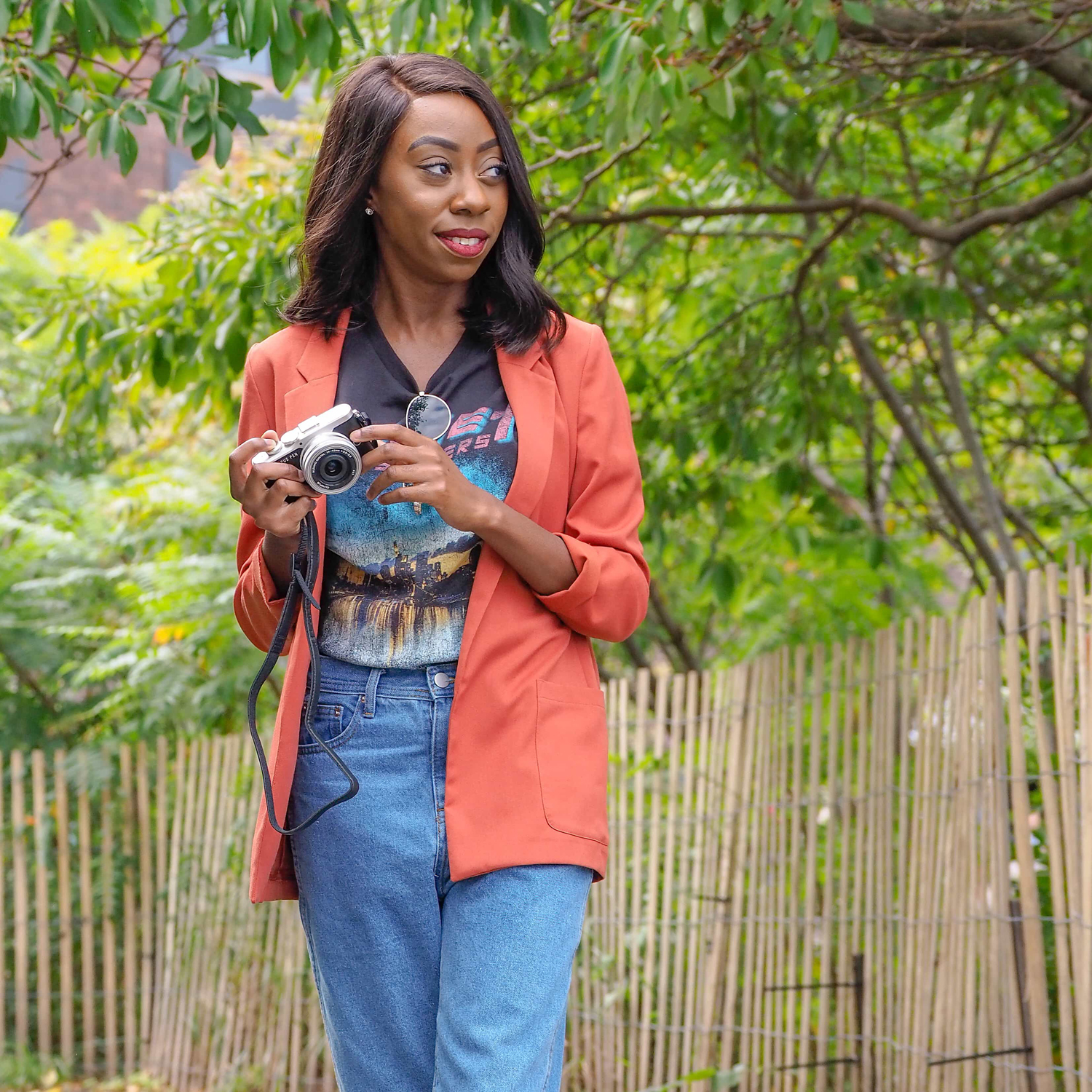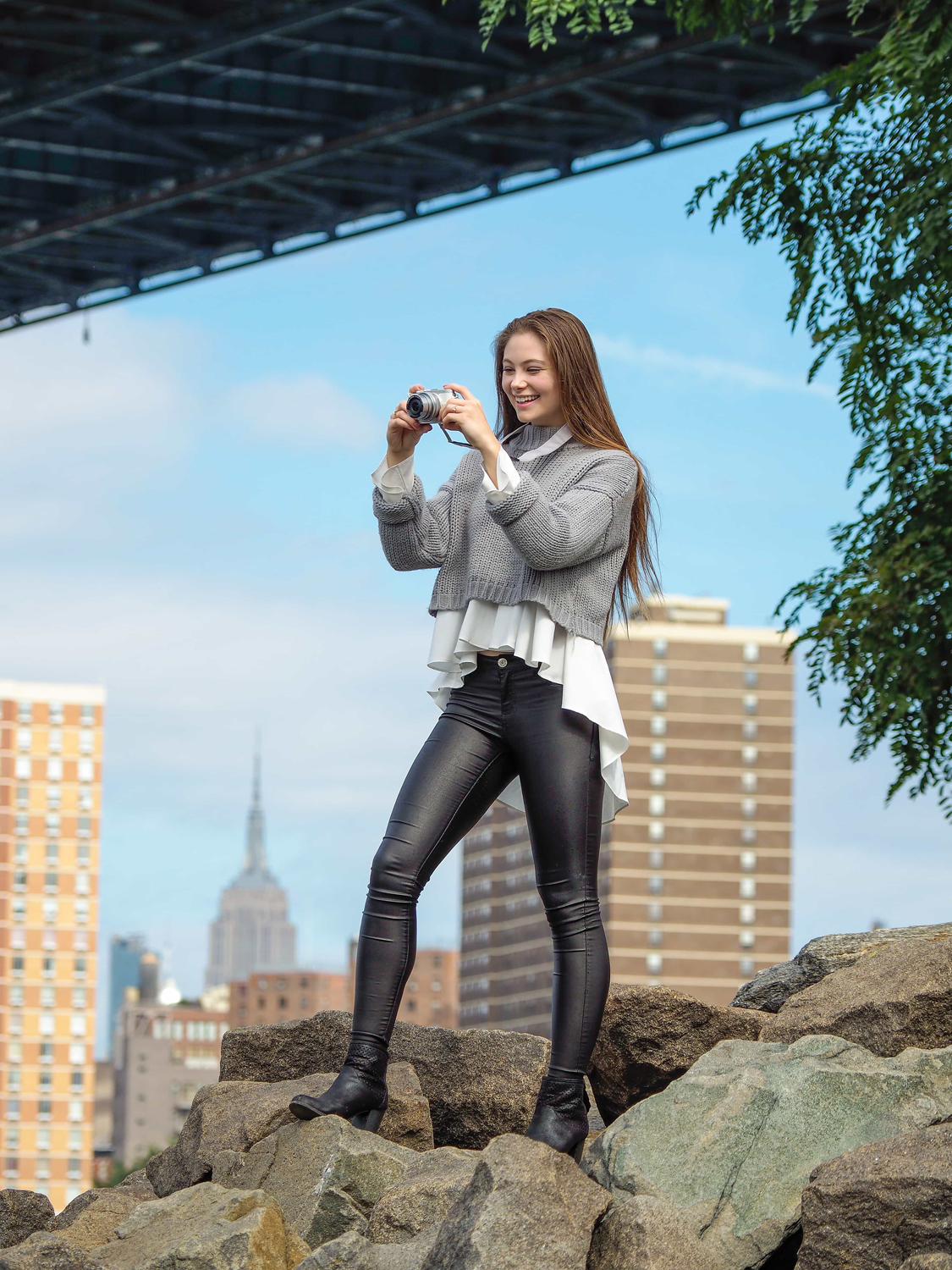 Jpeg – no RAW
Let's be clear – I am NOT suggesting that you should be shooting jpegs. I wholeheartedly support the philosophy that you should always shoot RAW so that you have the digital equivalent of a negative that will allow you to get the most out of your images in post processing.
But I thought this would be a great opportunity for me to prove the point that if you practice good photography, you can shoot jpeg and you can shoot with a small camera and still create great images.
In this situation the real concern was that the sun was in and out from behind clouds all day. When I visited Dumbo to do my location scouting it was overcast the entire time, which actually worked great with the muted earthy tones of this Brooklyn neighborhood. But on the day of the shoot the sun was out for a good portion of the day and moving in and out behind the clouds for the rest. That meant my subjects were front lit, back lit,  side lit; the lighting was good, bad and horrible; so my exposures needed to be right on.
Now for those of you that are already stressed out because I shot jpeg and because I am not using some big beast of a camera, you might want to sit down for this next statement… I also shot AUTO ISO. Yes, I used a four letter word… But my assignment required a lot of run and gun shooting and keeping up with these two Instagrammers as they were wandering the streets of Dumbo. So it was important to me to be able to shoot most of the day at f/4 but also at a fast enough shutter speed to ensure that I wasn't going to have subject motion or camera motion in the extreme cases. My go-to shutter speed was 1/400th second. My ISOs for the day ranged from ISO 100 up to ISO 800 using the AUTO ISO setting. Most of my shots came in at 200 ISO.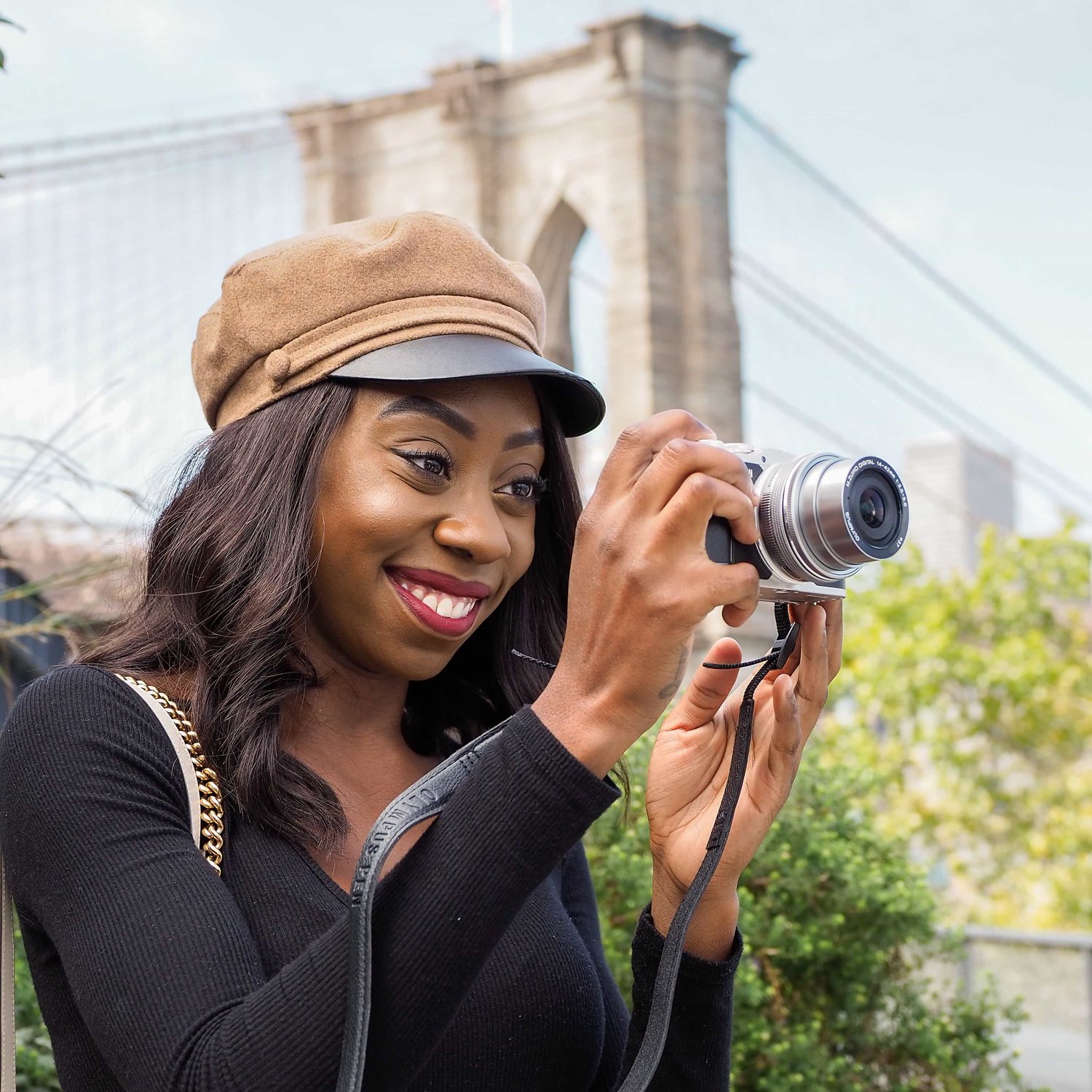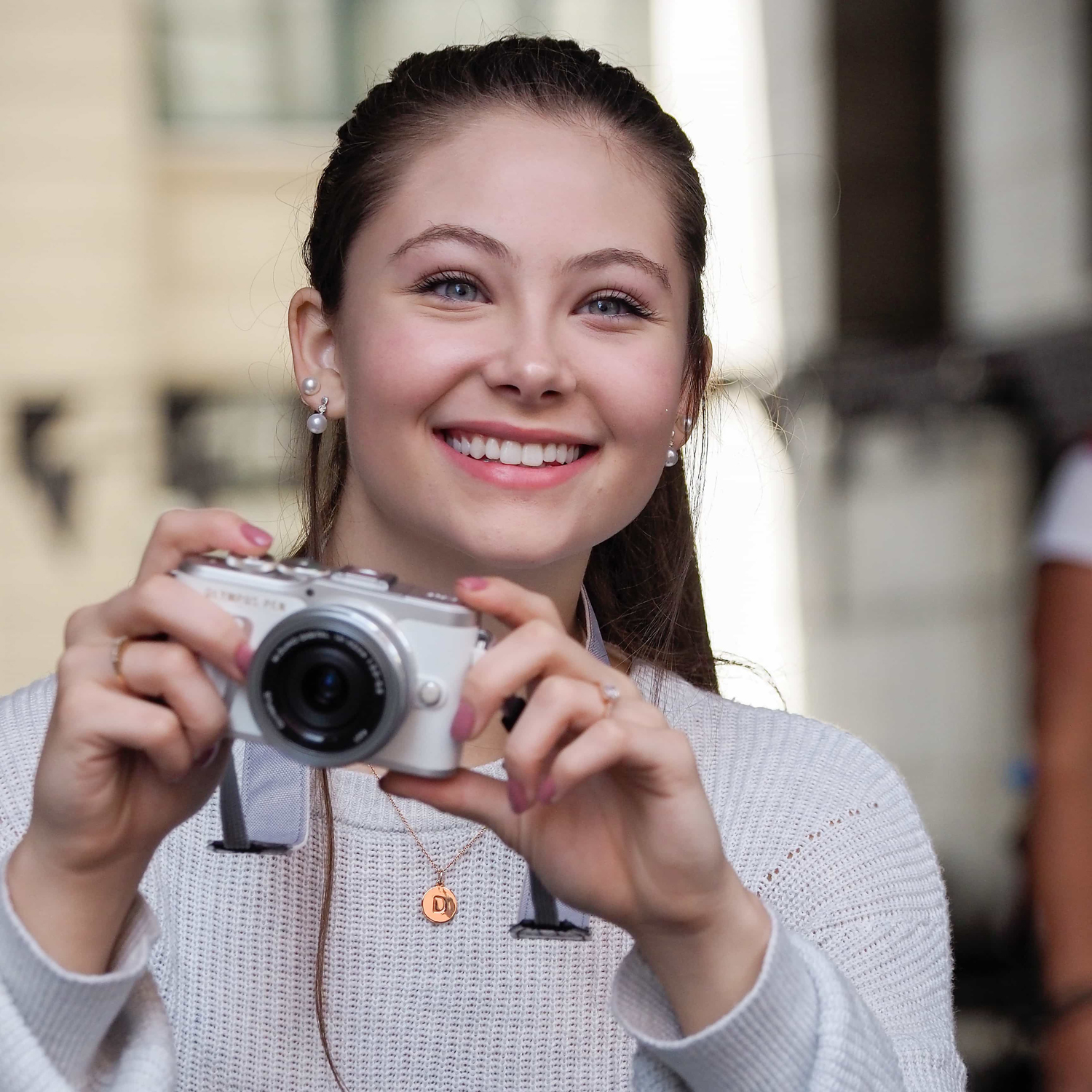 Summary
The Olympus Pen E-PL9 is a beast of a camera in a small and attractive body. For an Instagrammer or vlogger this camera runs circles around the competition, especially when you consider the cost and the range of lenses that are available for it.
Don't worry, I'm not giving up my E-M1 Mark II bodies anytime soon and I am not suggesting that you should either – but I will be taking this camera as my back-up body on those days when I want to or need to travel light.
My real reason for sharing this assignment with you was to give you a little more background into the work that happens before the shoot – even on a run and gun location shoot like this one. I also want to encourage you to challenge yourself and step out of your comfort zone more often. Work with a small camera, shoot jpegs, do things that will cause you to slow down and pay more attention.
The Photos
Here are a few of the images – shot as jpegs and processed in Camera Raw (Develop Panel of Lightroom)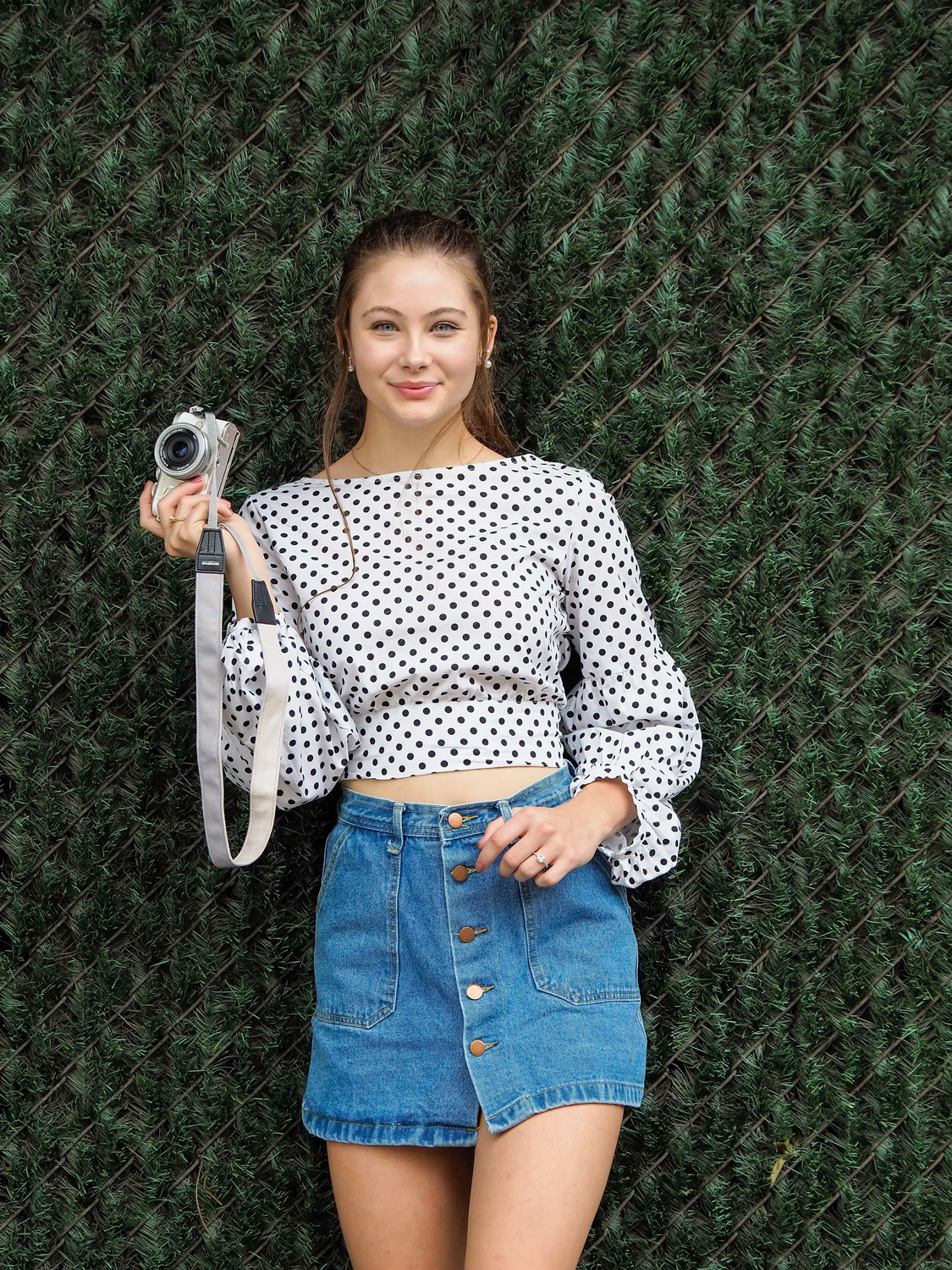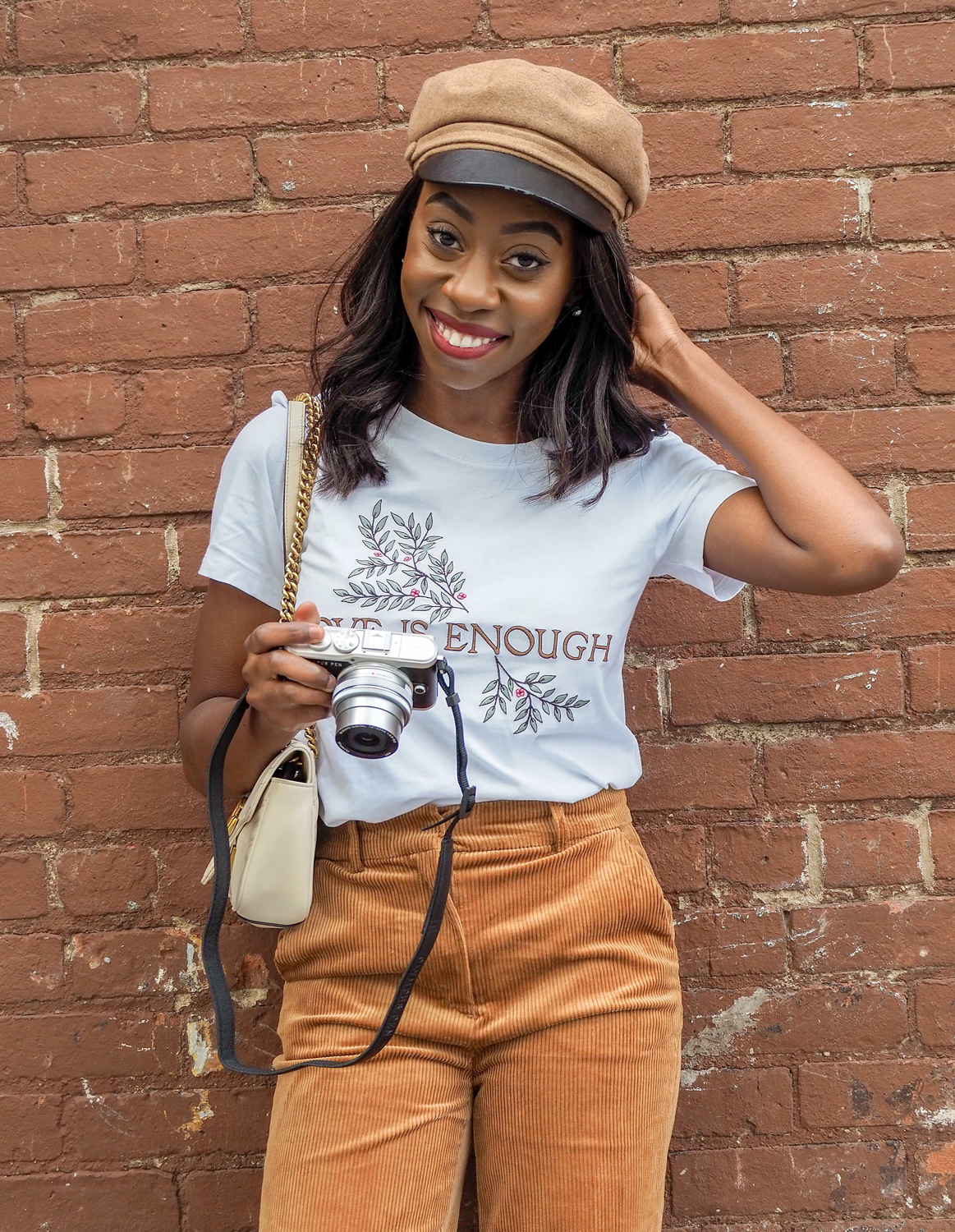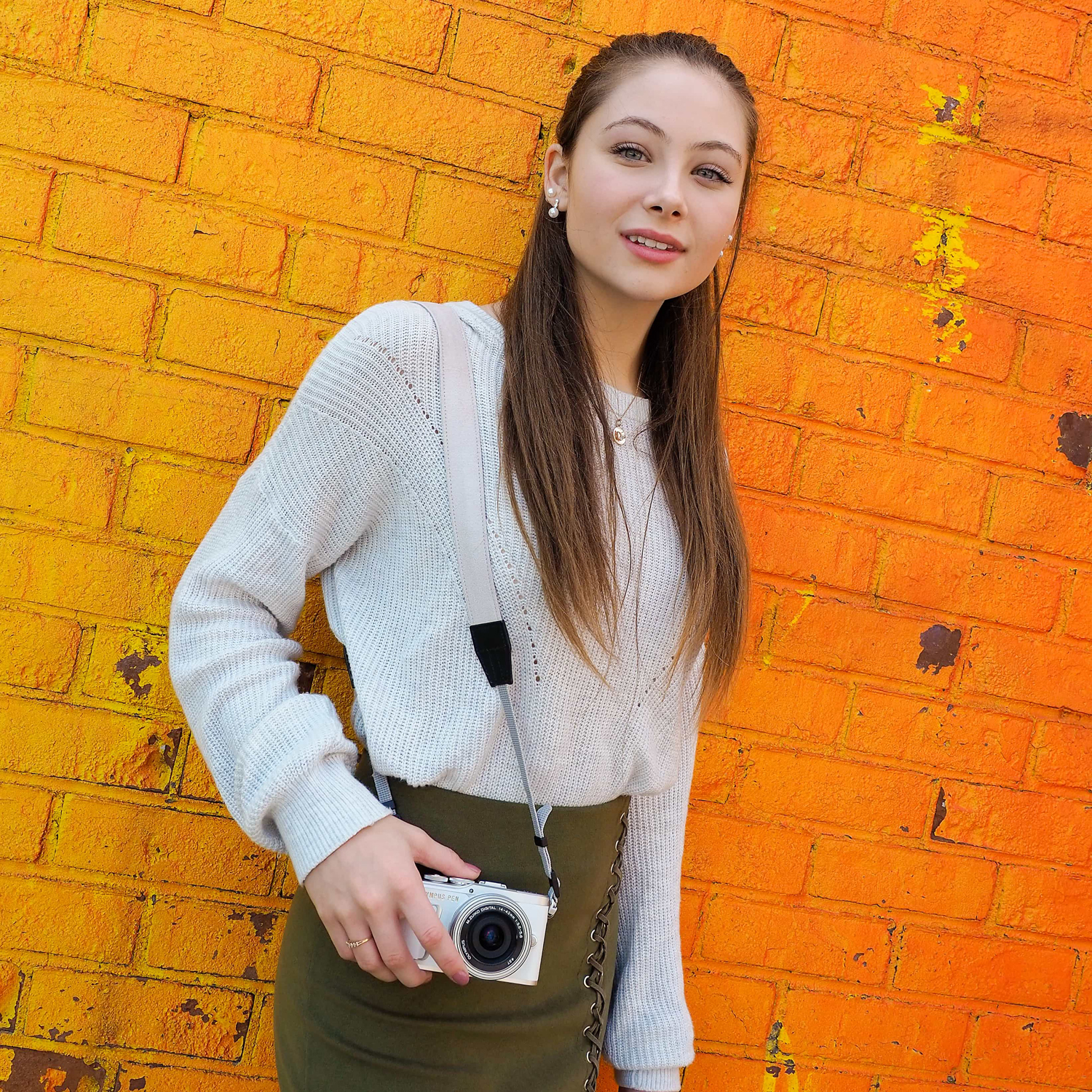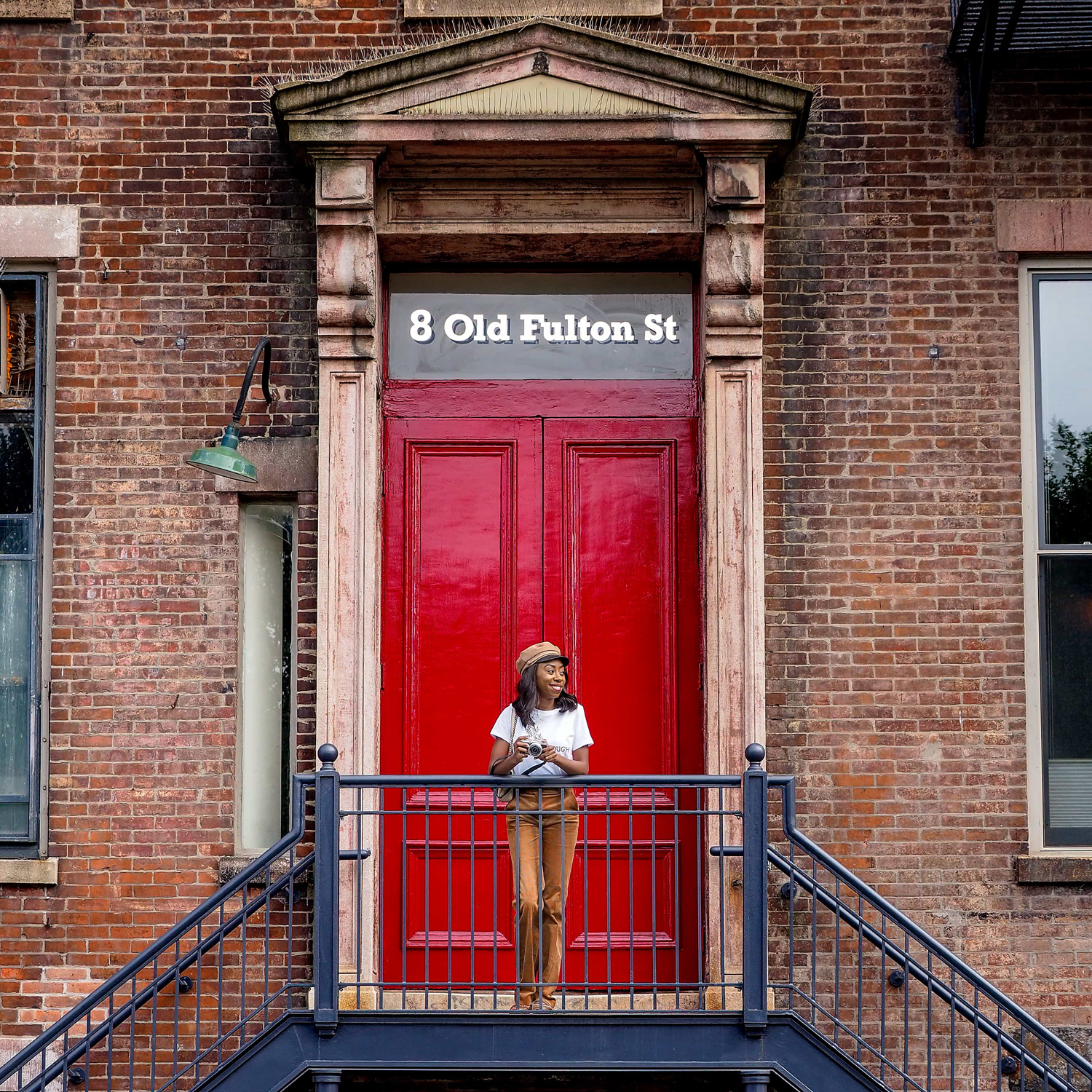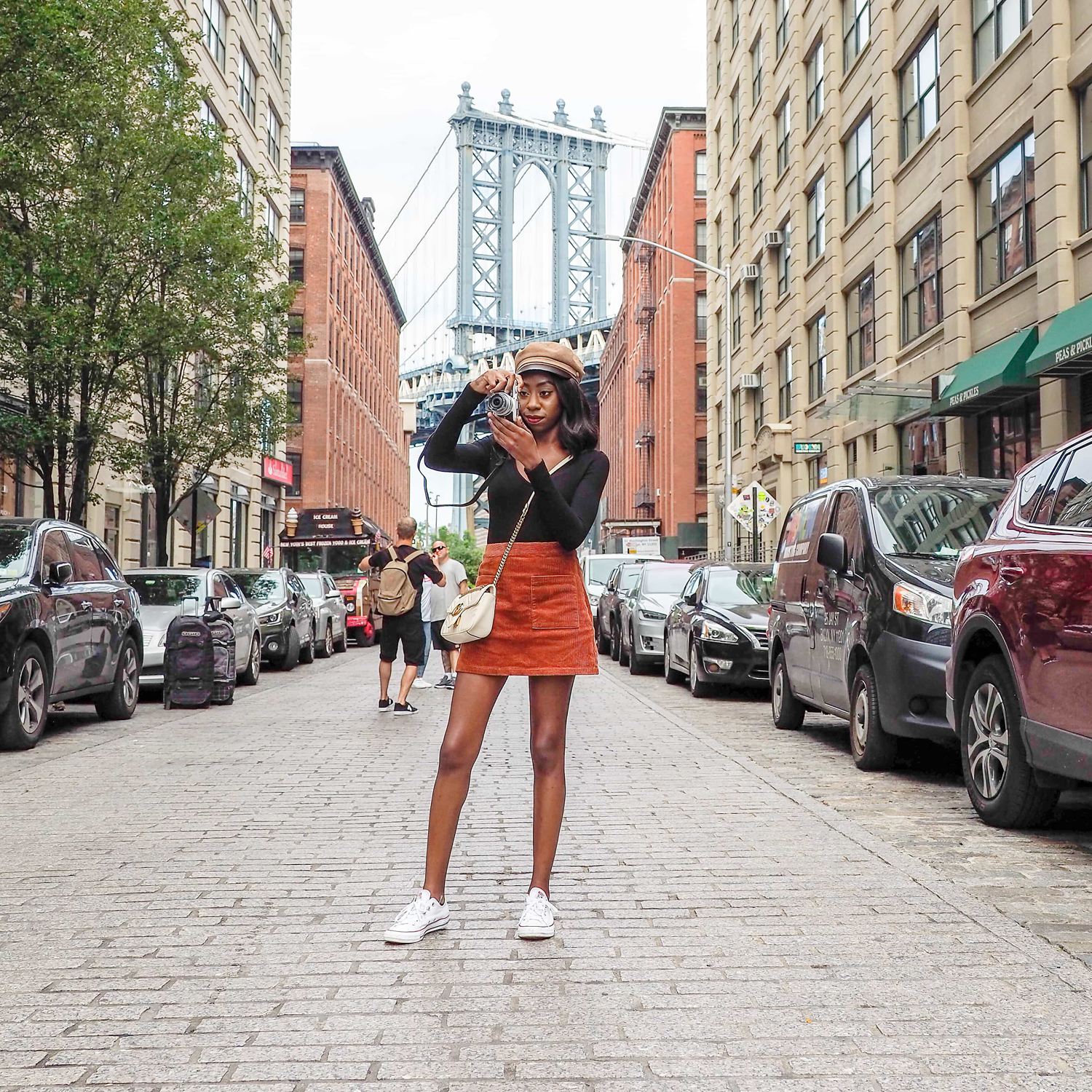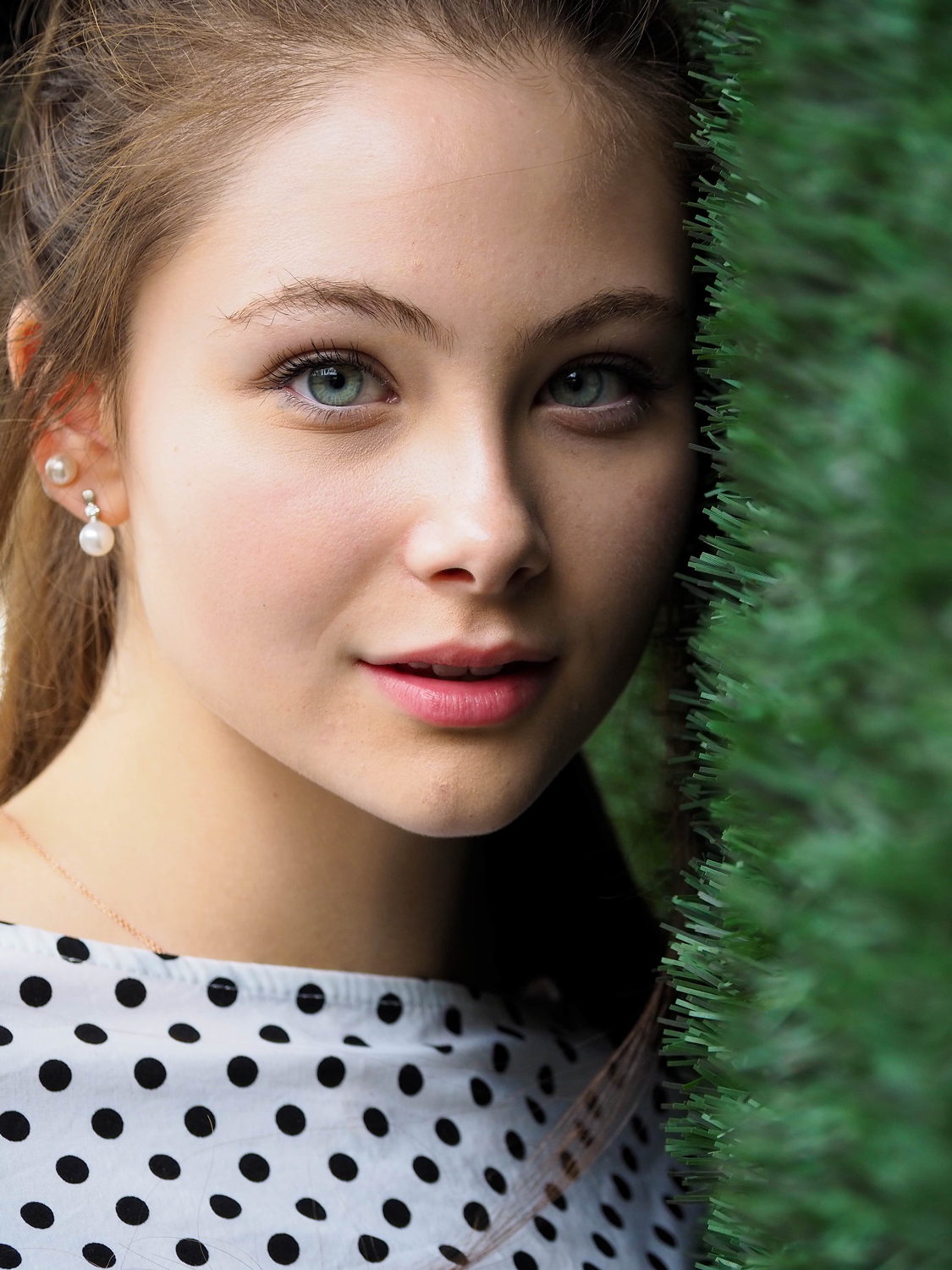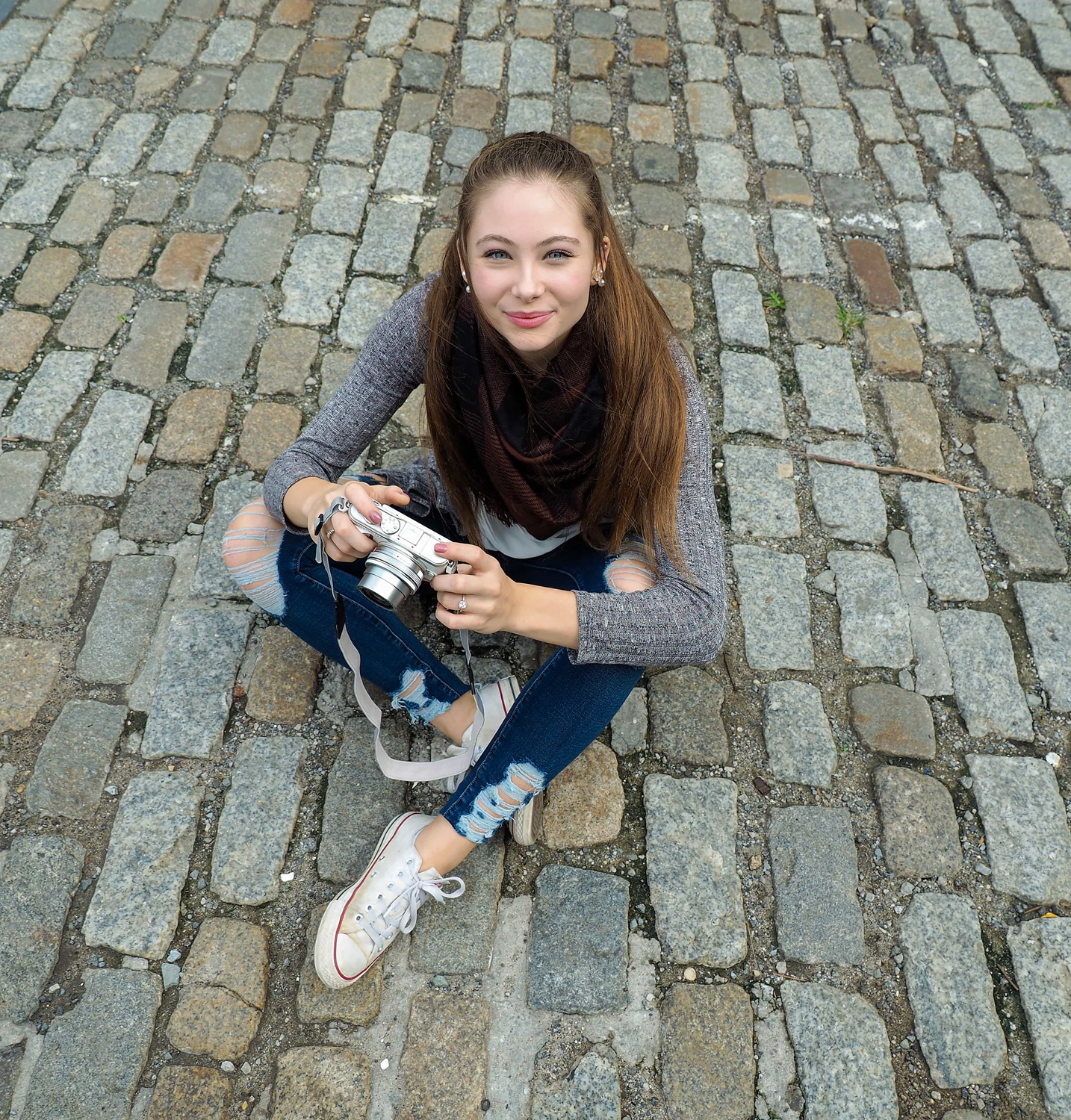 I hope this gives you some ideas, so please, step outside of your comfort zone and go and shoot something for fun. Create and show me what you come up with! And please don't keep all this cool stuff to yourself. Share it with your photography friends. Remember: photography is not a competition – it's a passion to be shared. Now go pick up that camera and shoot something because your BEST shot is your NEXT shot. So keep learning, keep thinking, and keep shooting. Adios!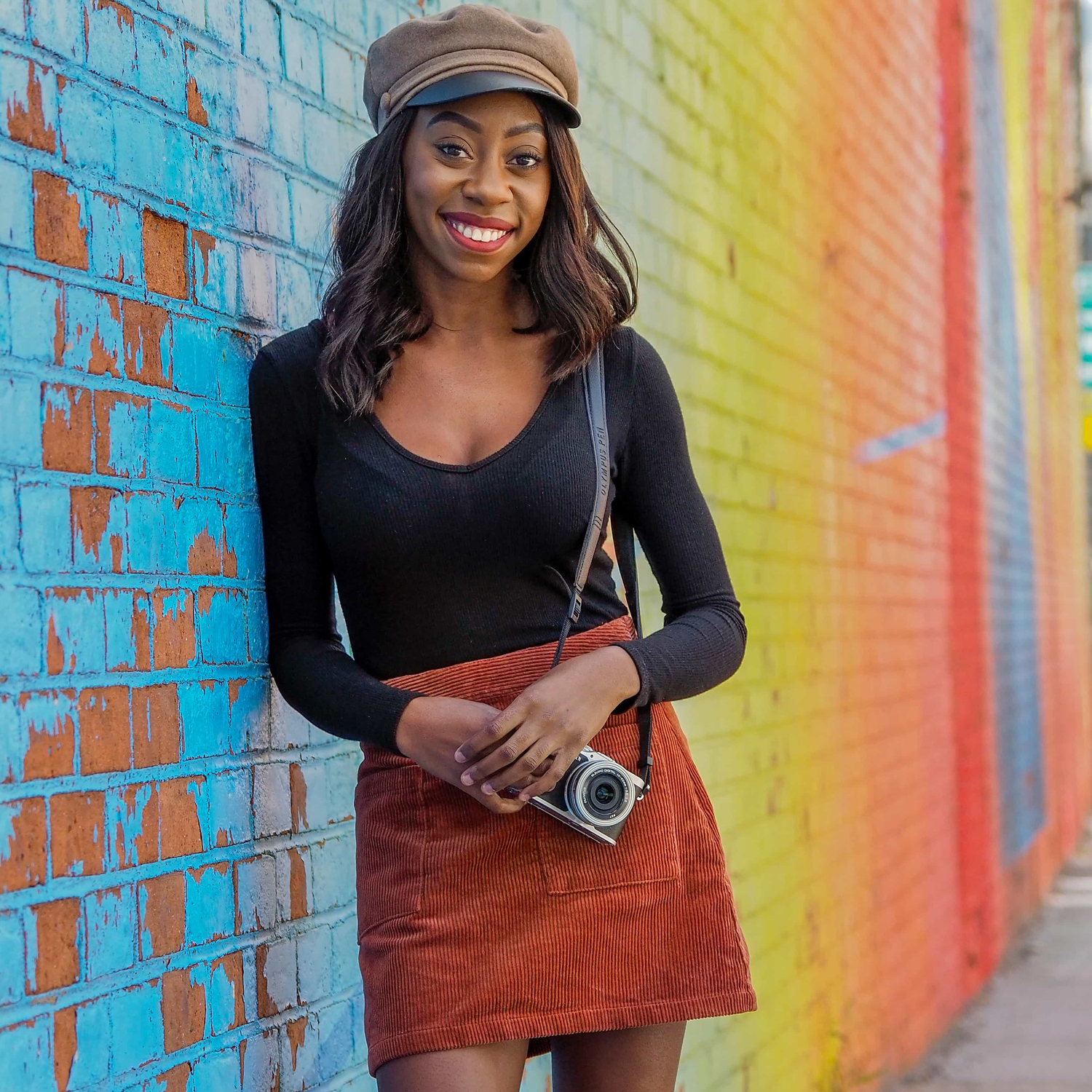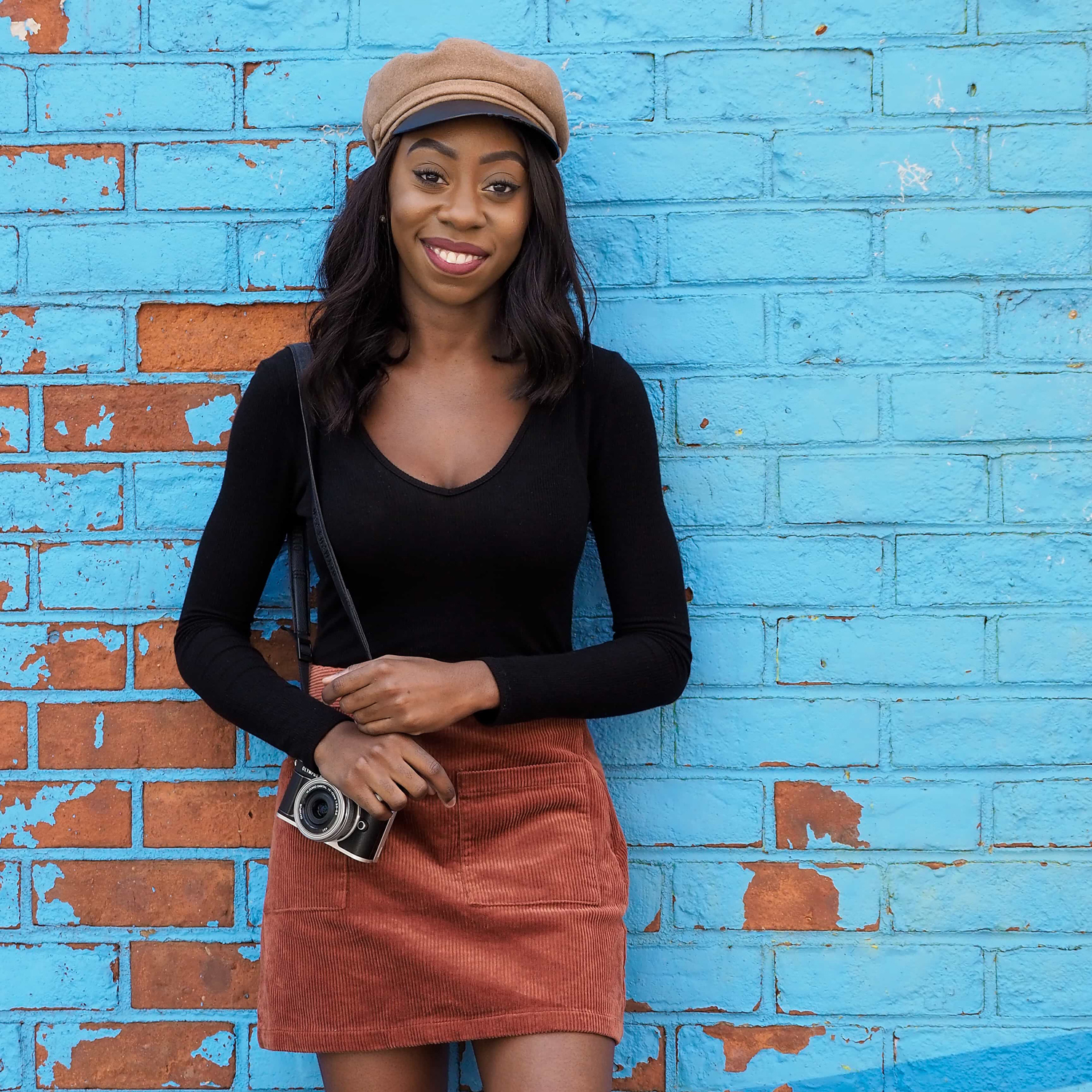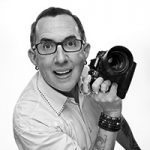 Joe Edelman is an Olympus Visionary and award-winning photographer and educator and YES – that crazy PHOTO Joe Edelman on YouTube!
His primary subject: Beautiful people!
His educational mission: To help photographers to develop a solid understanding of the HOWS and WHYS behind creating great photographs.
His work is featured frequently on well-known photography blogs including Fstoppers, DIYPhotography, PetaPixel, Lifehacker, ISO1200, Shutterbug and LensVid among others. His primary subject – beautiful people!
His photographs have been published internationally in magazines like Maxim, Cosmopolitan, Get Fit, Shape and Good Light Magazine to name a few. He has been called upon to complete assignments for both the New York Times and The Los Angeles Times and has serviced commercial advertising clients from all over the United States.
Joe has earned a reputation as a lively and popular instructor and lecturer at camera clubs, photography conferences and photography workshops across the United States. He has been a speaker at events like WPPI, PhotoPlus, ImagingUSA, Shutterfest, Out of Chicago, Carolina Photo Expo, FCCC, SWMCCC and numerous others. He has also served as an adjunct professor teaching about Creativity and Photography at Muhlenberg College in Allentown, PA and Northampton County Community College in Monroe, PA.
Along with his incredible wife and two four legged kids, Joe is based in Allentown, Pennsylvania.