Invisibles
Everything happened after seeing on social media a photograph of an abandoned dog in a shelter of an association. It was a low quality image and it was evident that it was made by someone with the best intentions but without photographic knowledge.
What really attracted my attention was the beauty of that animal and the fact that the picture was made and spread over the internet with the only purpose of finding someone who would want to adopt it. In that very moment I decided that I would make those pictures and I would try to help doing what I do the best.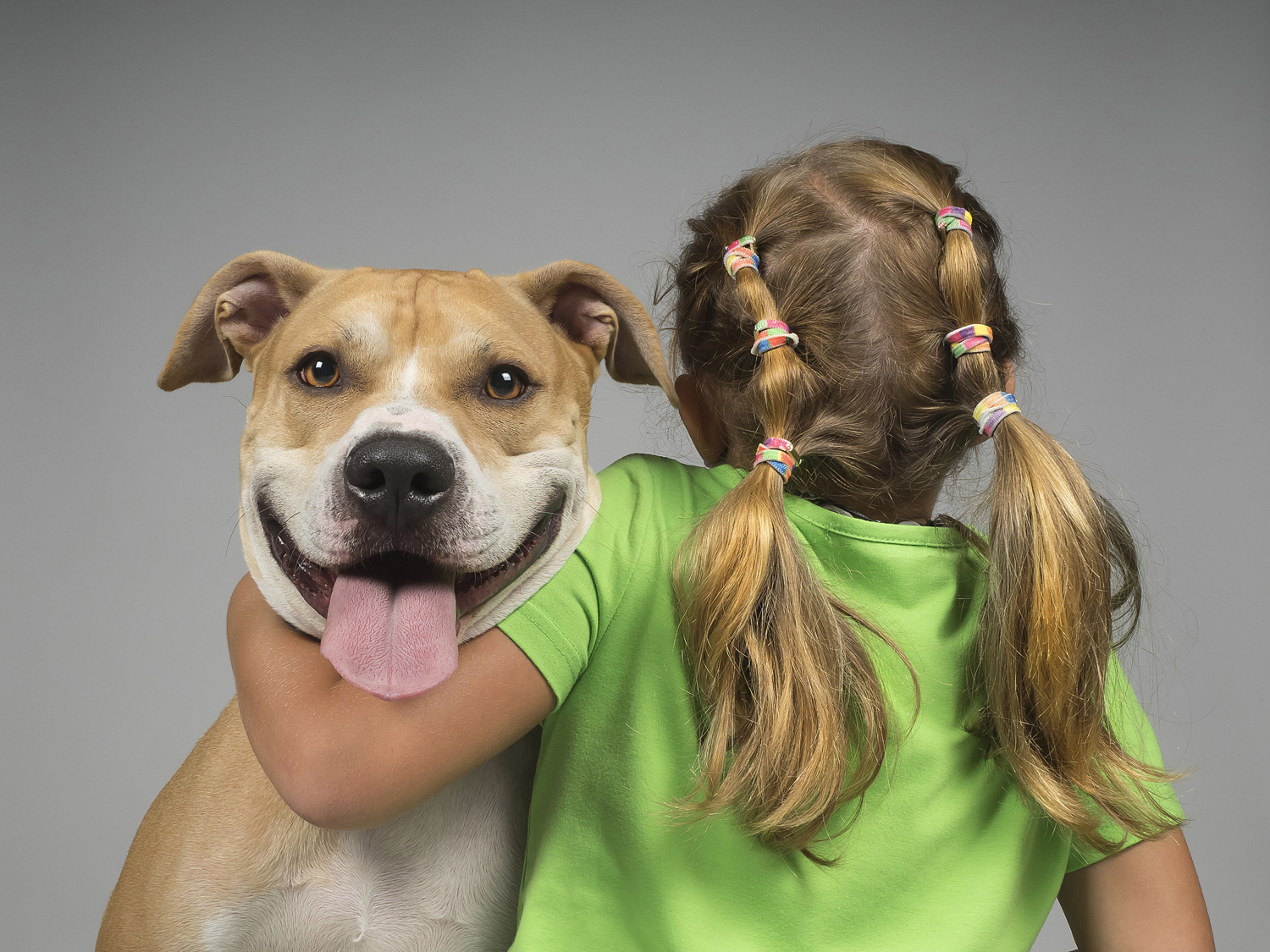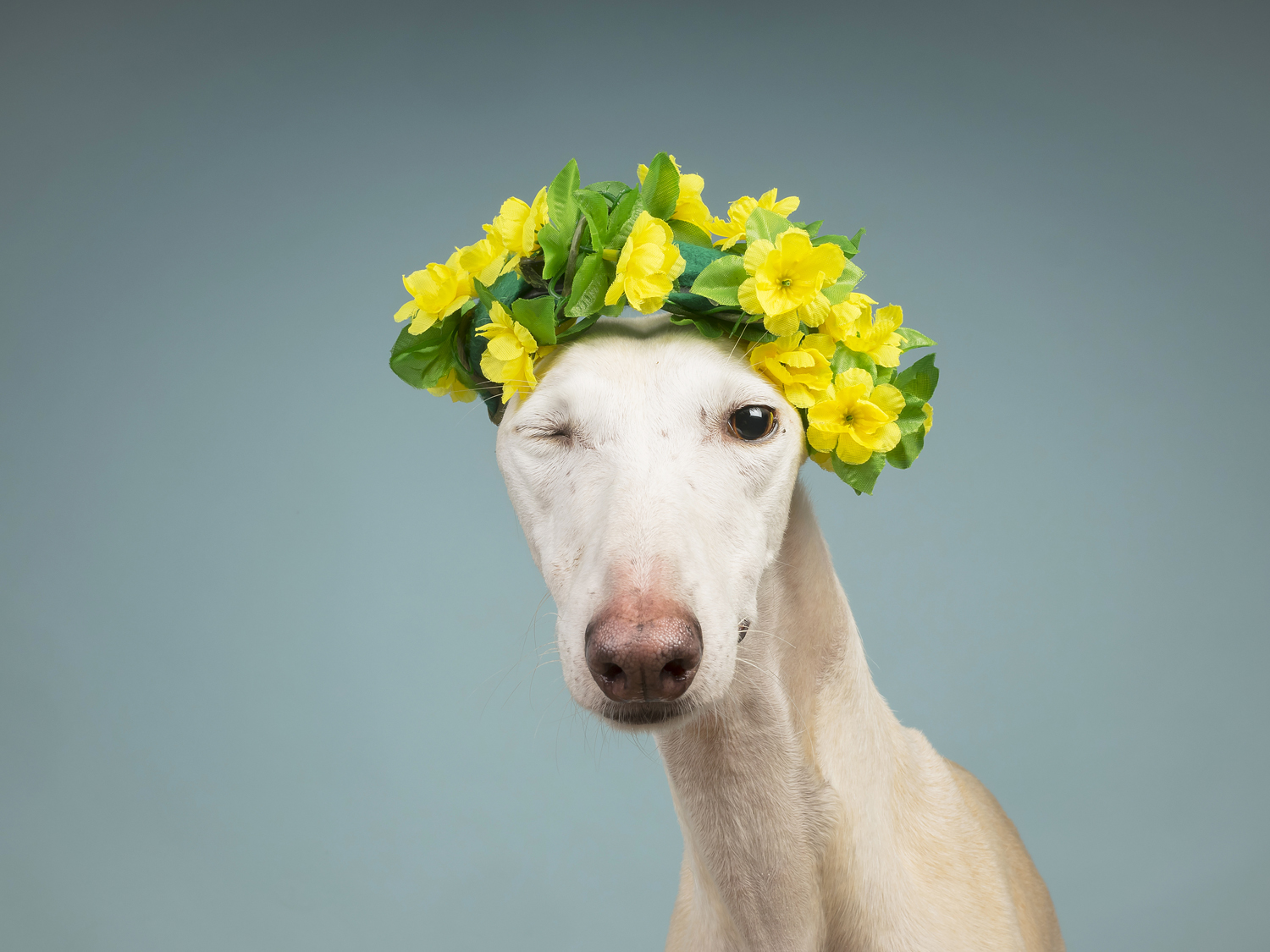 That´s how "Fotopets" brand and the project "Invisibles" were created. Since then, and always accompanied by my partner Mercedes Alonso, who is in charge of writing the reports and the texts that go along with the pictures, we have photographed more than 1500 animals in more than twenty non-profit animal rescue associations, animal shelters and dog pounds.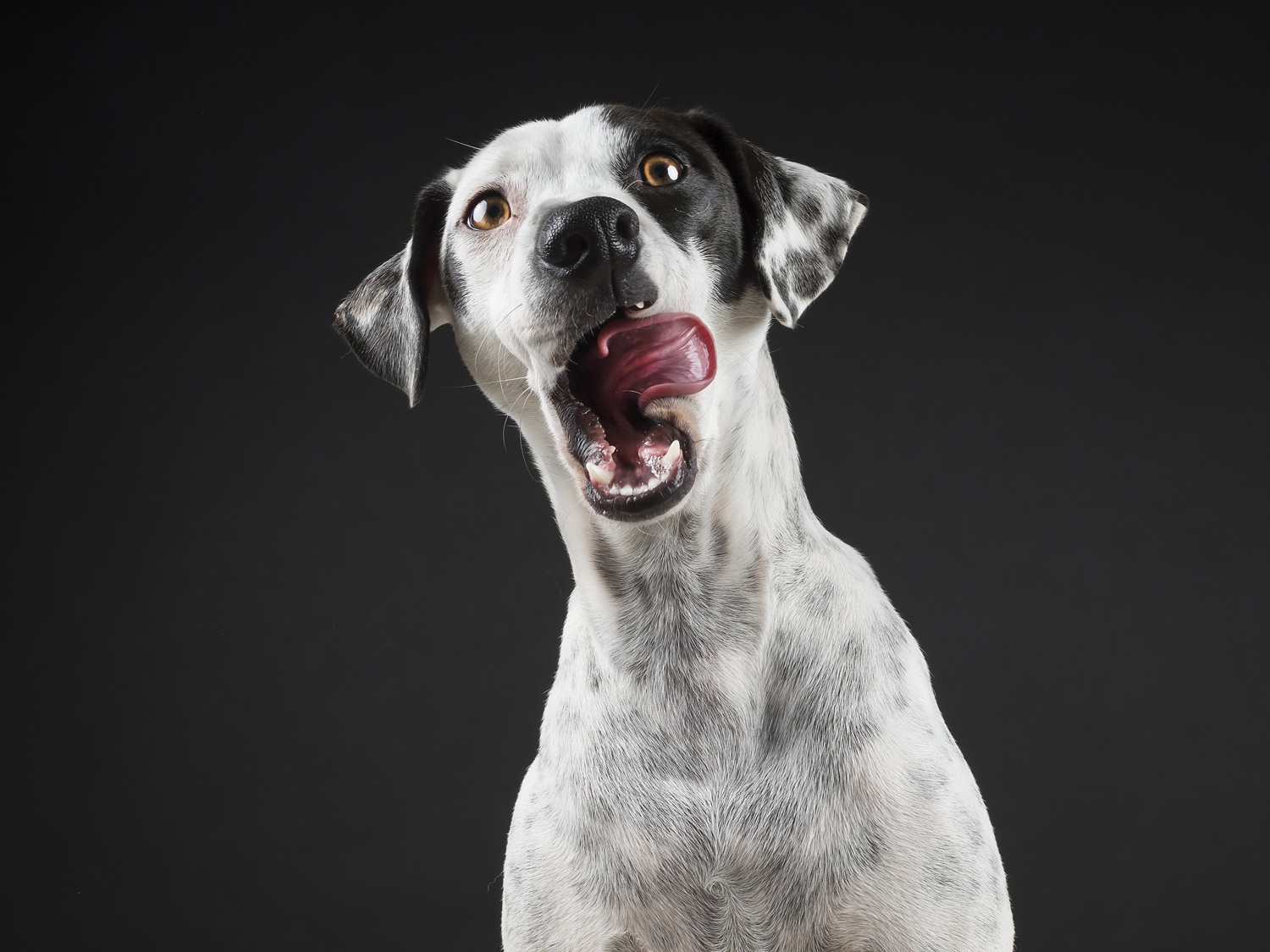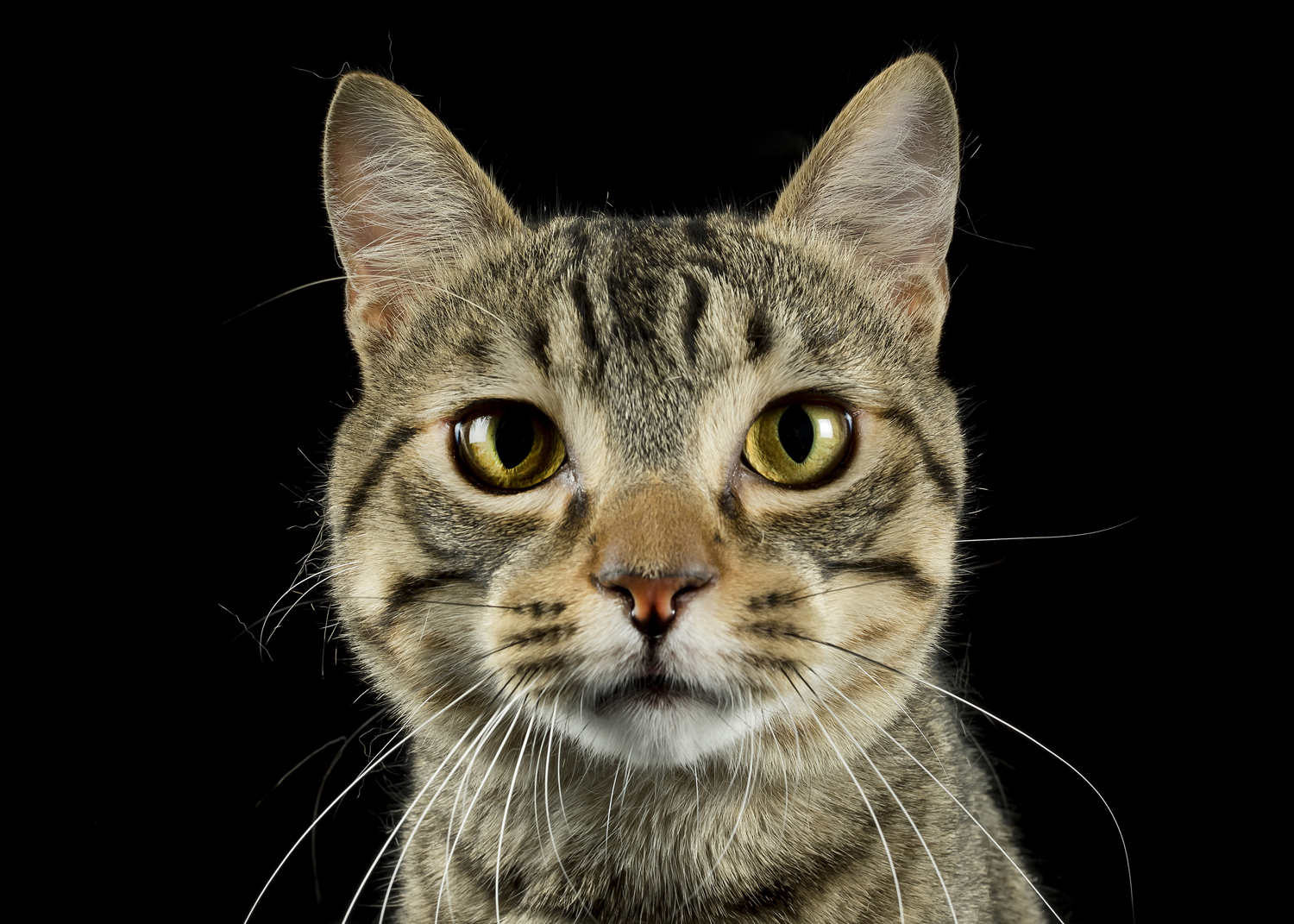 I like to say that my pictures are "passports" for a new life. And that is what is all about: a beautiful, funny or even a sad picture is the only chance for an abandoned animal to get someone to see it, meet it and even fall in love with it. The dogs and cats that get in shelters and rescue associations literally disappear. There was a time, in not so distant past, when they had a name, a home, a plate of food and a bowl of water, but from one day to another, the people they had considered their families get rid of them for a shameful bunch of reasons, unjustified or cruel ones, and suddenly they find themselves scared and abandoned on the streets, highways or shelters. From that moment on they disappear for the society, they've just become "invisibles".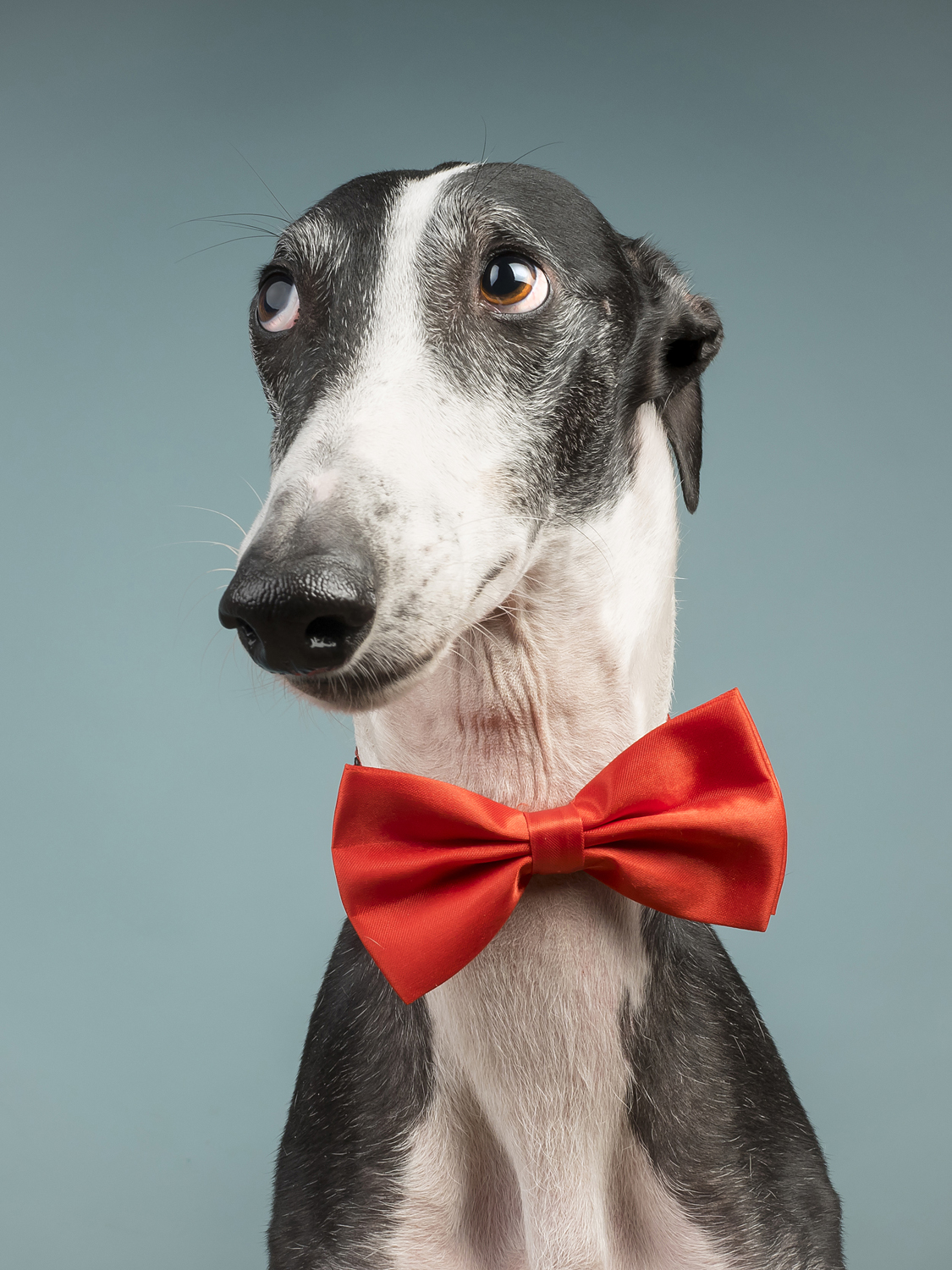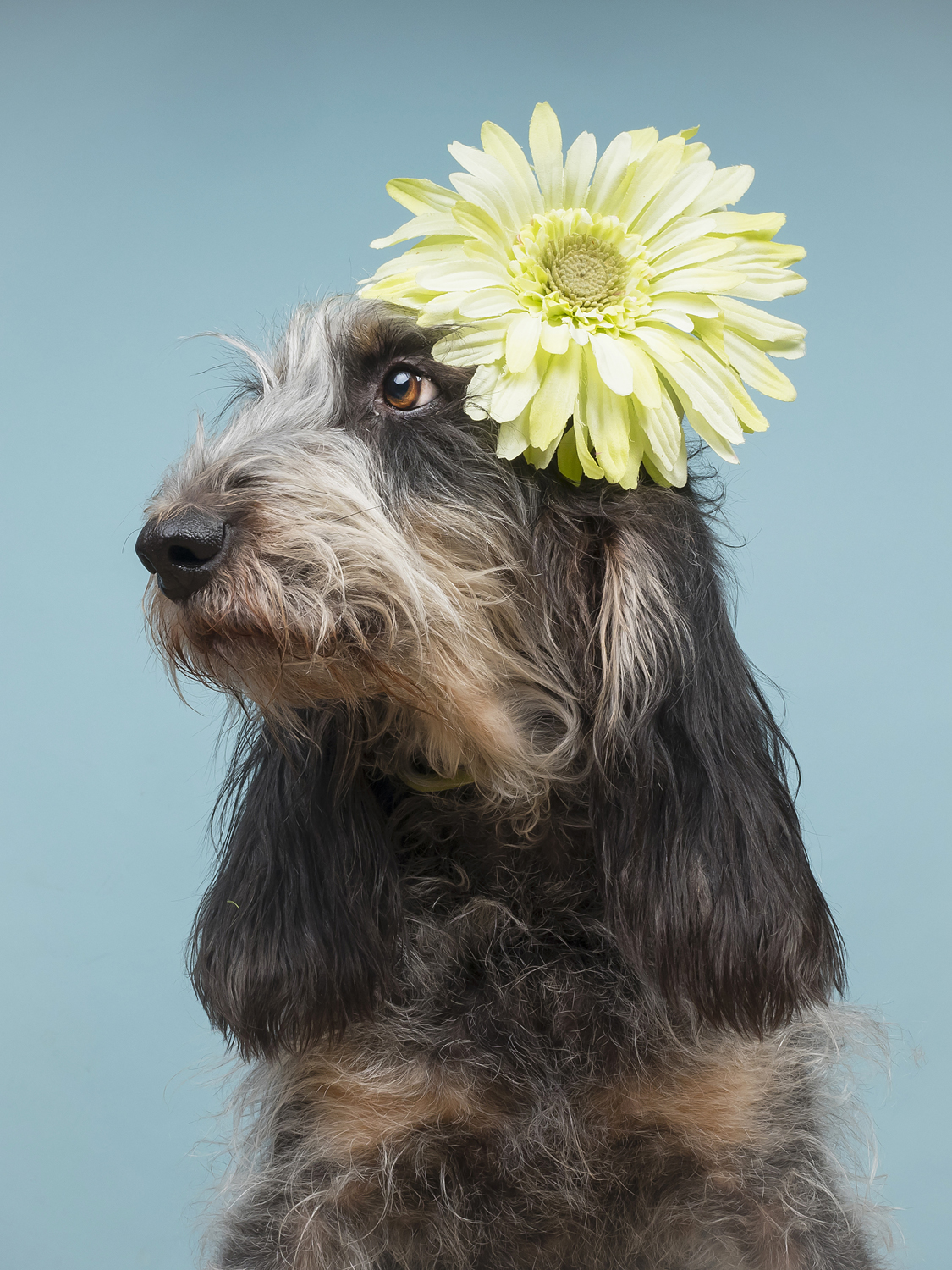 That´s why every time I have a shoot I have a nice feeling thinking that every picture I take, every portrait I make, is a vital tool for that animal. In these three years we have assured that the 50% of the photographed animals had been adopted exclusively thanks to a picture of the project. Humbly I have to admit that is a very high percentage considering that adoptions in a country like Spain are far away from what could be considered desirable.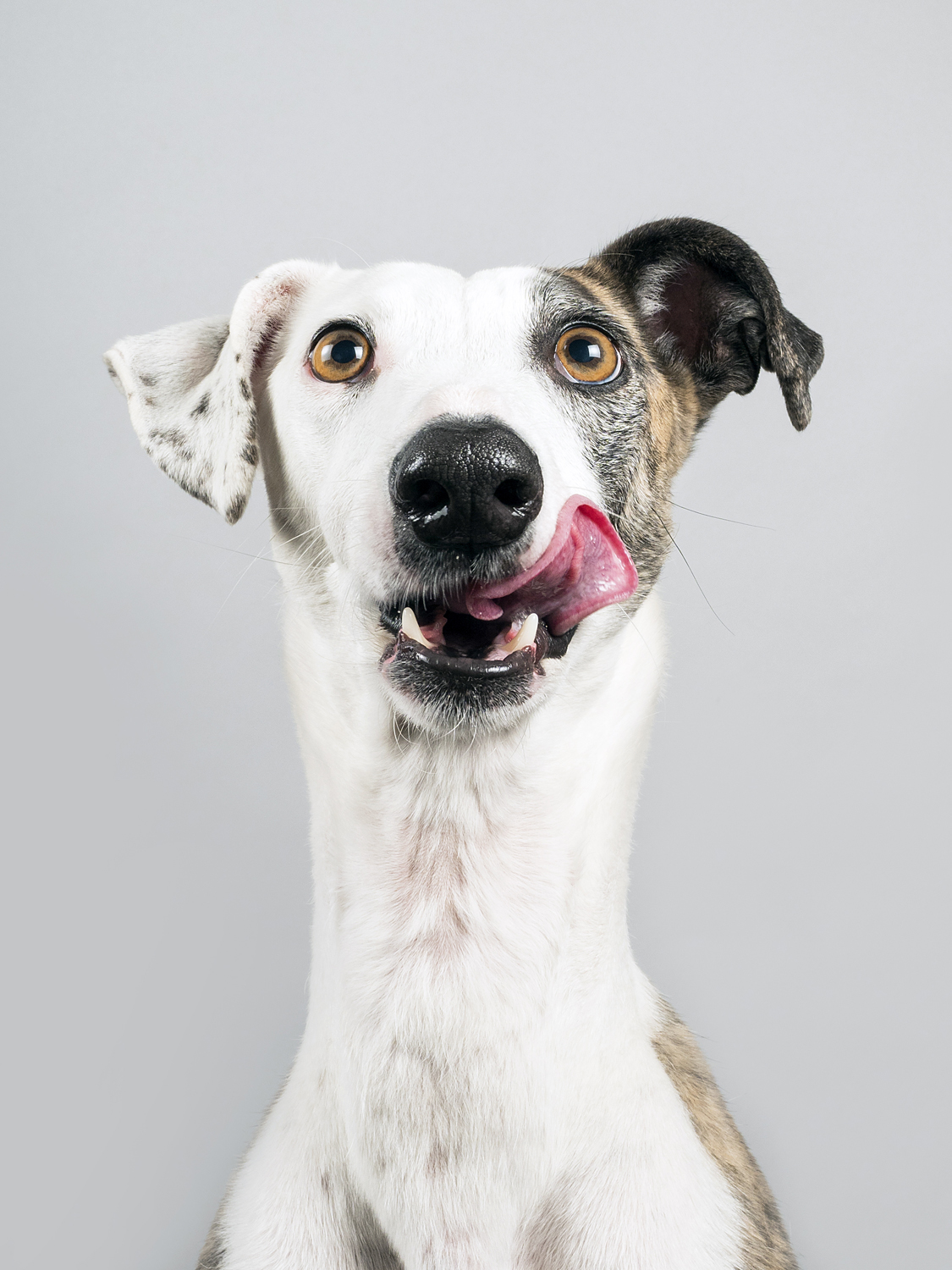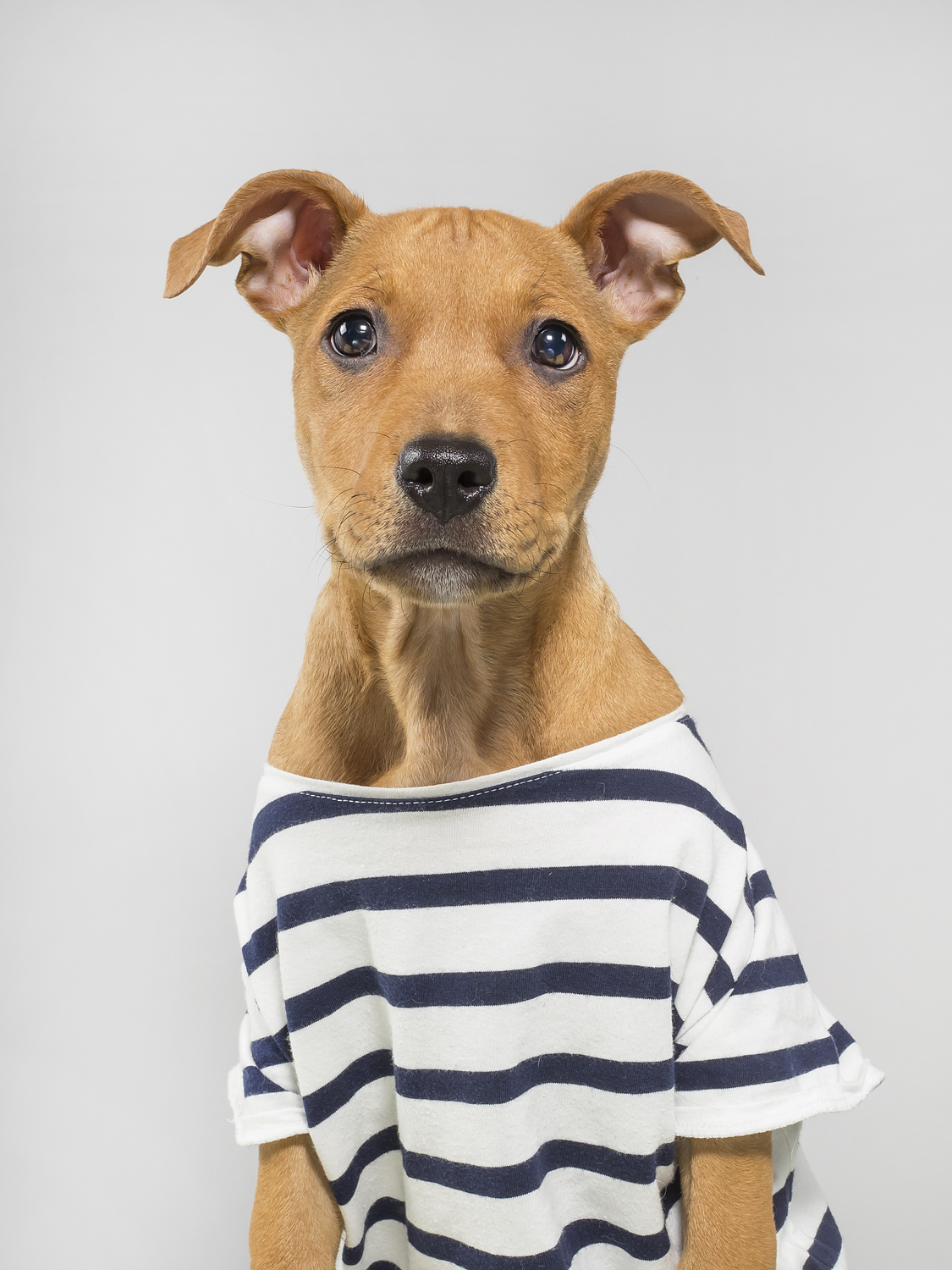 I'm obsessed with the glance of those animals. I'm always looking for their conspiratorial look when they stare at the camera, those eyes looking directly at you create a special bond between the protagonist and the observer. And let me tell you something, if those sincere eyes catch you: there is no way back, you need to meet that dog or cat in person. Most of those bonds have been the key for the adoption of those photographed animals. A good number of people have wrote me to say thanks for having pictured an animal they have adopted because, otherwise, they wouldn't have found it on social medial and wouldn't have had the chance to be its family.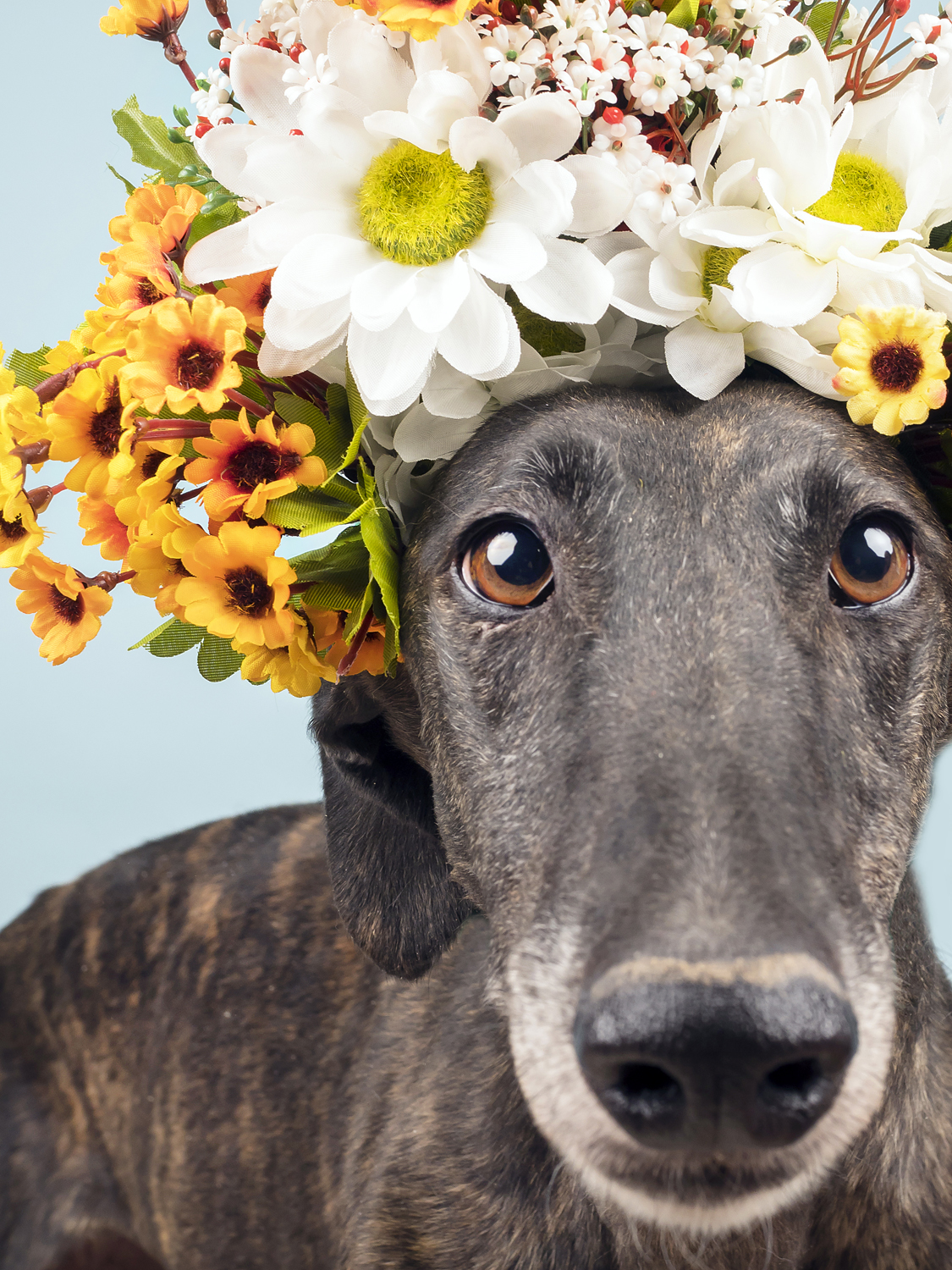 My photographic work with abandoned animals started almost at the same time than my "idyllic relationship" with the camera equipment OMD. In those first photographic reports I worked with an OMD EM10, a small and very comfortable camera that covered perfectly my needs of portability. Considering that most of the time my work consists in moving to the shelters my portable photographic studio, which is composed of several handy flashes with folding windows of light, fabric or paper backgrounds and everything as lighter as possible so I can move easily in the assembly and dismantling process, that was the best election. So the first time I touched that little camera a whole new world of opportunities was opened to me.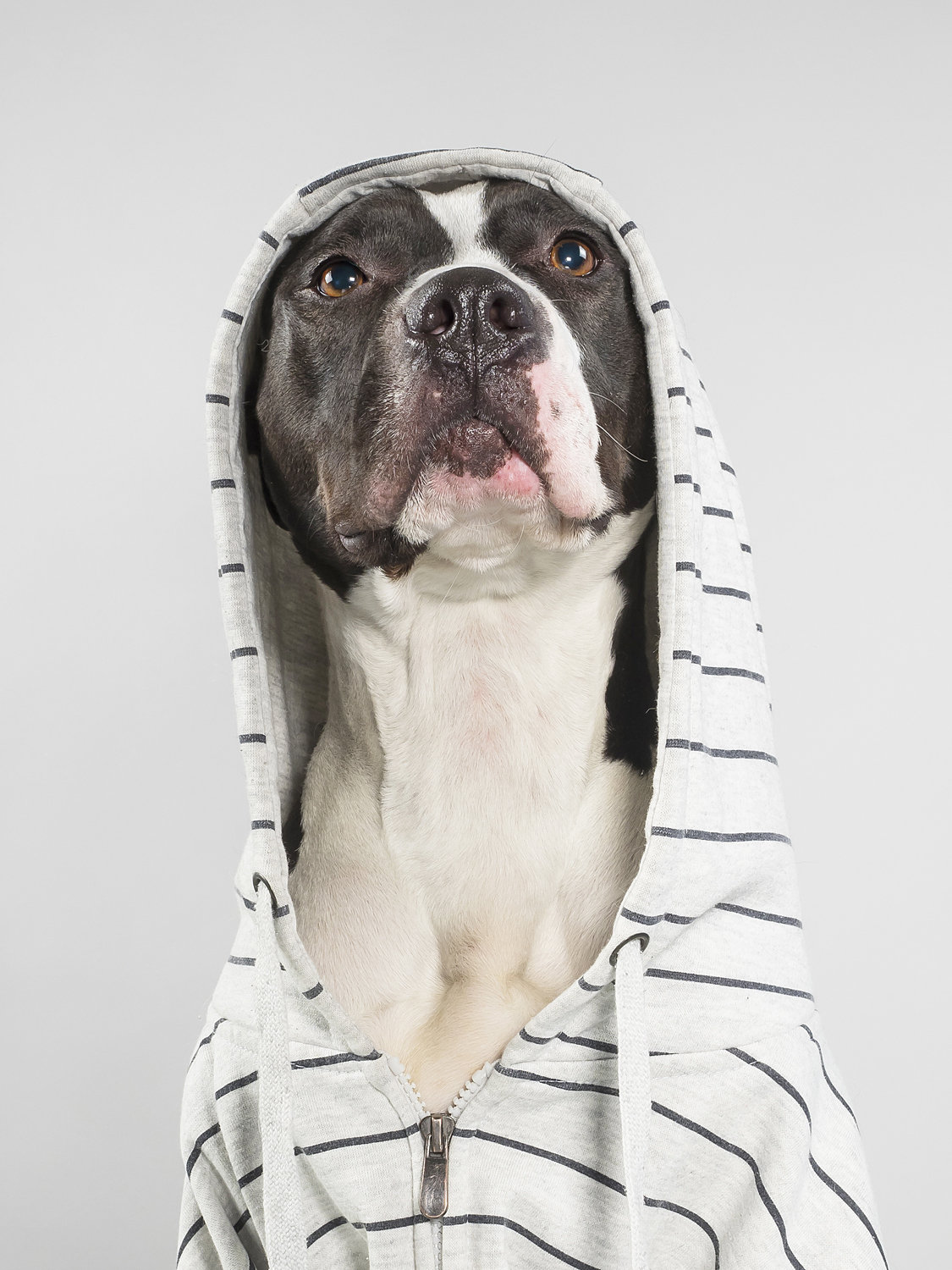 One of the virtues of the no mirror technology and the electronic viewfinder is that I could keep my vision constant without losing a single gesture of the animal. With my old DSLR cameras I used to shoot and see the result on the screen, but the problem was that, meanwhile, the dog or the cat had yawned or taken out the tongue and I had lost it.
Obviously, the little camera EM10 was soon replaced by an OMD EM1 and since that moment I've remained loyal to OMD, working nowadays with an OMD EM1 Mkll, a PEN F sometimes, and several lens, standing out in particular the 25mm f1.8 from Olympus, which is the one that I use the most in all my reports. The quality of the image that offers this little lens is fundamental for me, specially the sharpness. I've had some funny situations because of so much definition. For example, one manager of a shelter that I did my work with, at the time of giving him the pictures asked me to delete the slobber in a portrait of a dog that was showing the tongue and the eye boogers in another dog's eyes (something that most of them have, by the way) because they weren't nice to be seen.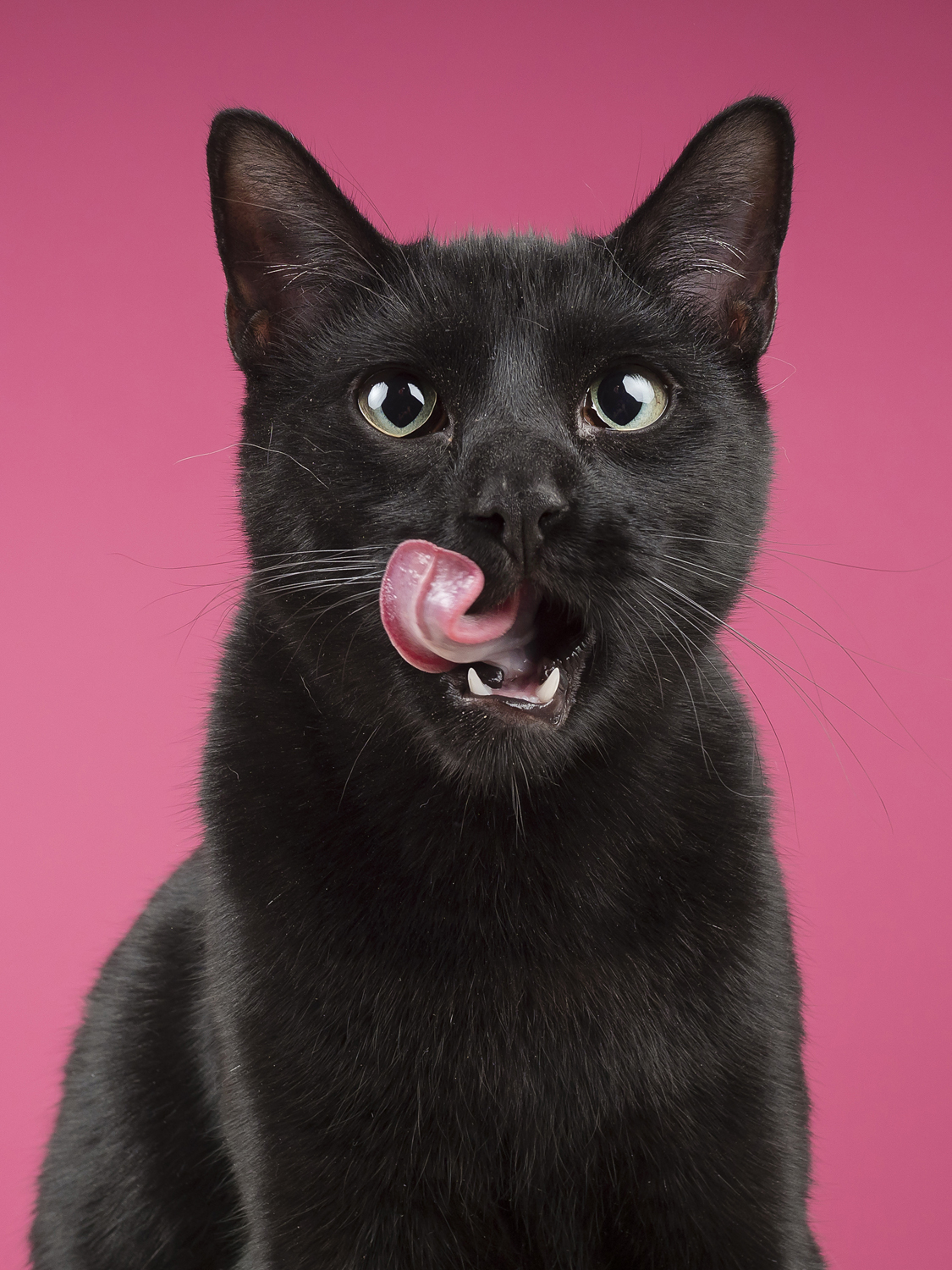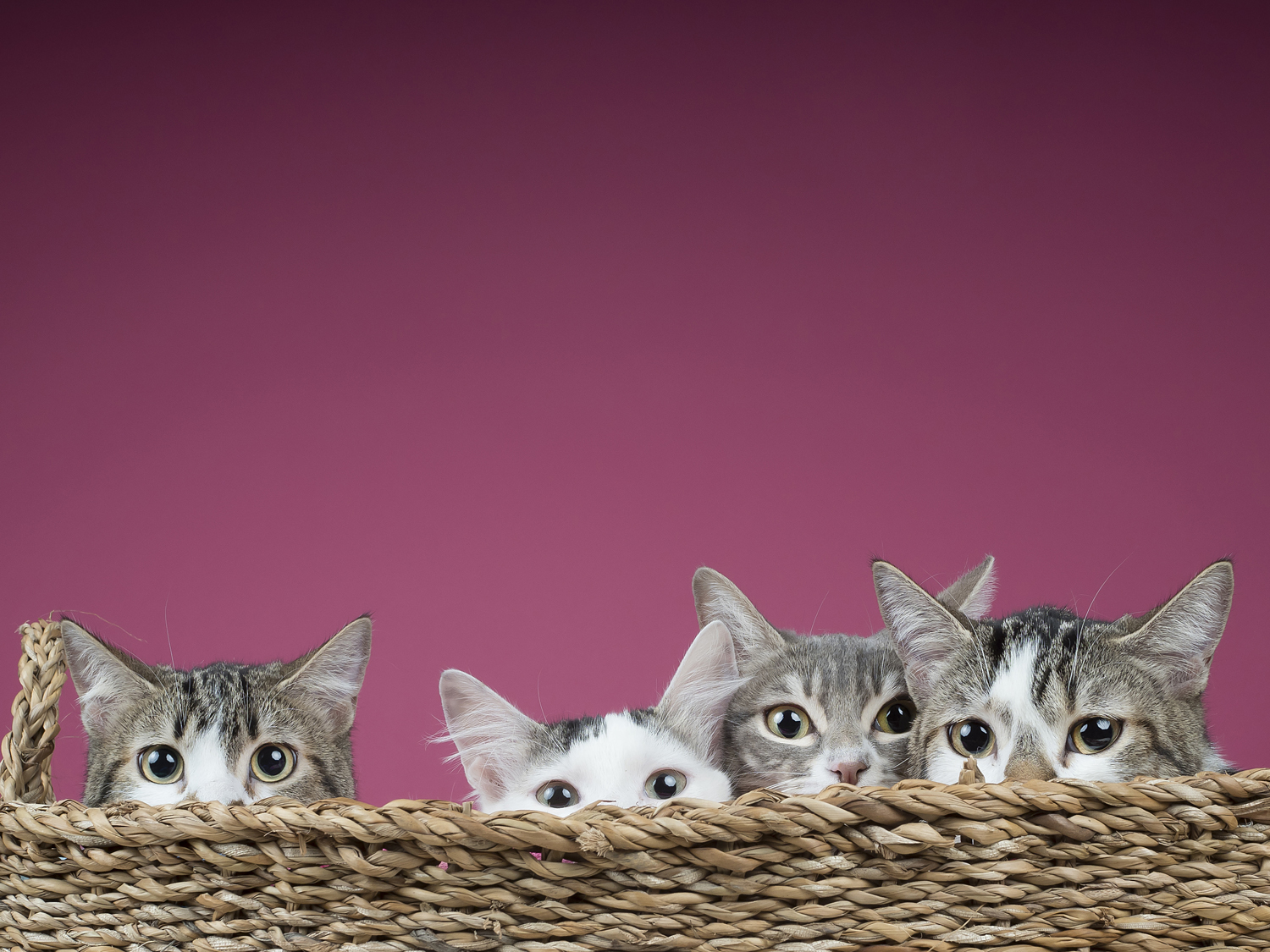 The photographic project "INVISIBLES" is a totally volunteer work. I offer my job completely for free and we give the pictures to the shelters and associations so they can spread them on their social media. We also upload those pictures in our own profiles hoping that, by sharing them, those animals could find a home. During these years we have got quite a repercussion and, since quite a while, people have been coming directly to our social media when they want to adopt an abandoned animal. Recently, we have created the NGO "Proyectoinvisible.org" cause, considering that we have a very constant activity, we wanted the project had the institutional coverage of a non- profit association.
The project have been published in more than a dozen of mass media in Spain (newspapers, magazines, radio, TV, internet…), and in all the interviews I always say that I don't want to be famous and getting followers, I'm just doing this for the animals to get a chance to be adopted. Every time a photograph of "Invisibles" is published in a newspaper I want that dog or cat to be the star of all it, I want it to be famous, I want that picture reach as much people as possible, because I'm sure that out there exists the perfect family for it, and maybe with a bit of luck, someone will see that picture, read that painful story of neglect and abuse, and will fall in love with it. As sad as it may sound, most of them, even the puppies, have terrible stories behind them. That's why I'm always looking for the perfect photography: the one where you can see and feel that story of suffering, neglect and sorrow only by looking at its eyes.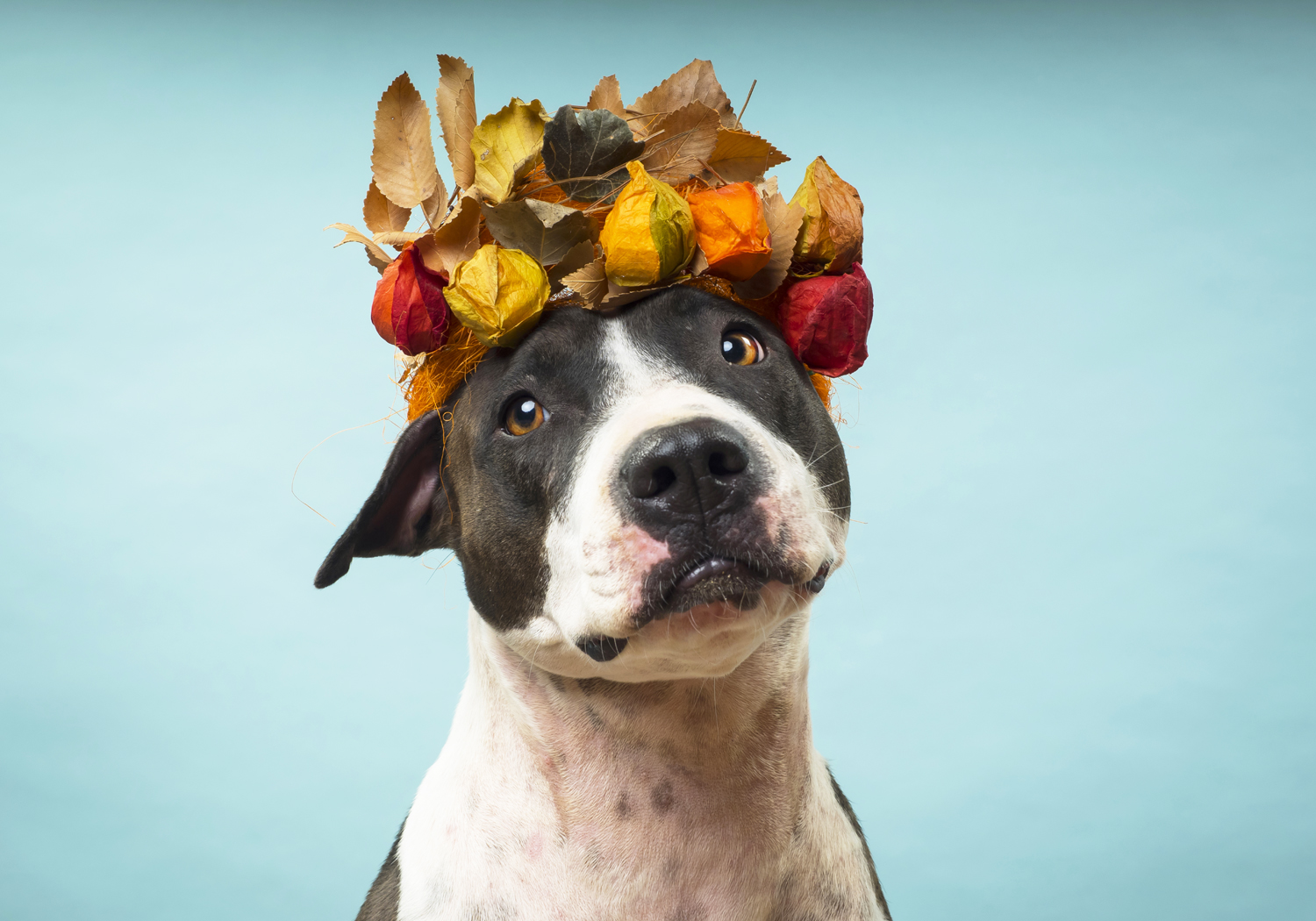 Recently, we had the pleasure to unveil in Madrid an exposition of the most iconic pictures of the project along with its stories, trying to launch a message to society against mistreatment and abandon, and in favor of the animal rights. I really hope this exposition could be showed in other cities, so we can continue spreading the message and trying to raise awareness about this drama, that only in Spain means more than 150.000 abandoned animals every year.
---
---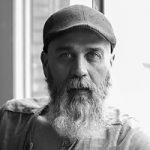 Madrid. 1970. Olympus Visionary Spain. Professional photographer specialized in nature and travels. His pictures have been published in specialized magazines, being some of them are available in the bank of images of National Geographic USA. Nowadays, all his photographic activity is focused in the non-profit project "INVISIBLES" and the project "THIS IS ME". The photographic project "INVISIBLES" has been awarded with the prizes "Be Hoope, SaveAnimals" 2016 and the "20 blogs solidario" 2017, created by the national newspaper 20minutos. He has published the book "Who rescues who?" with the Spanish Association of Animal Protection ANAA.