With Olympus in the Heart of the Earth – in Turda salt cave of Romania
From what timeless world mysterious and solemn portrets, bizzare faces are scattered fantasmagorically?
They are sculptured in stones of salt and the air speaks of the harshness of a troublesome past.
Nothing disturbes their affiliation.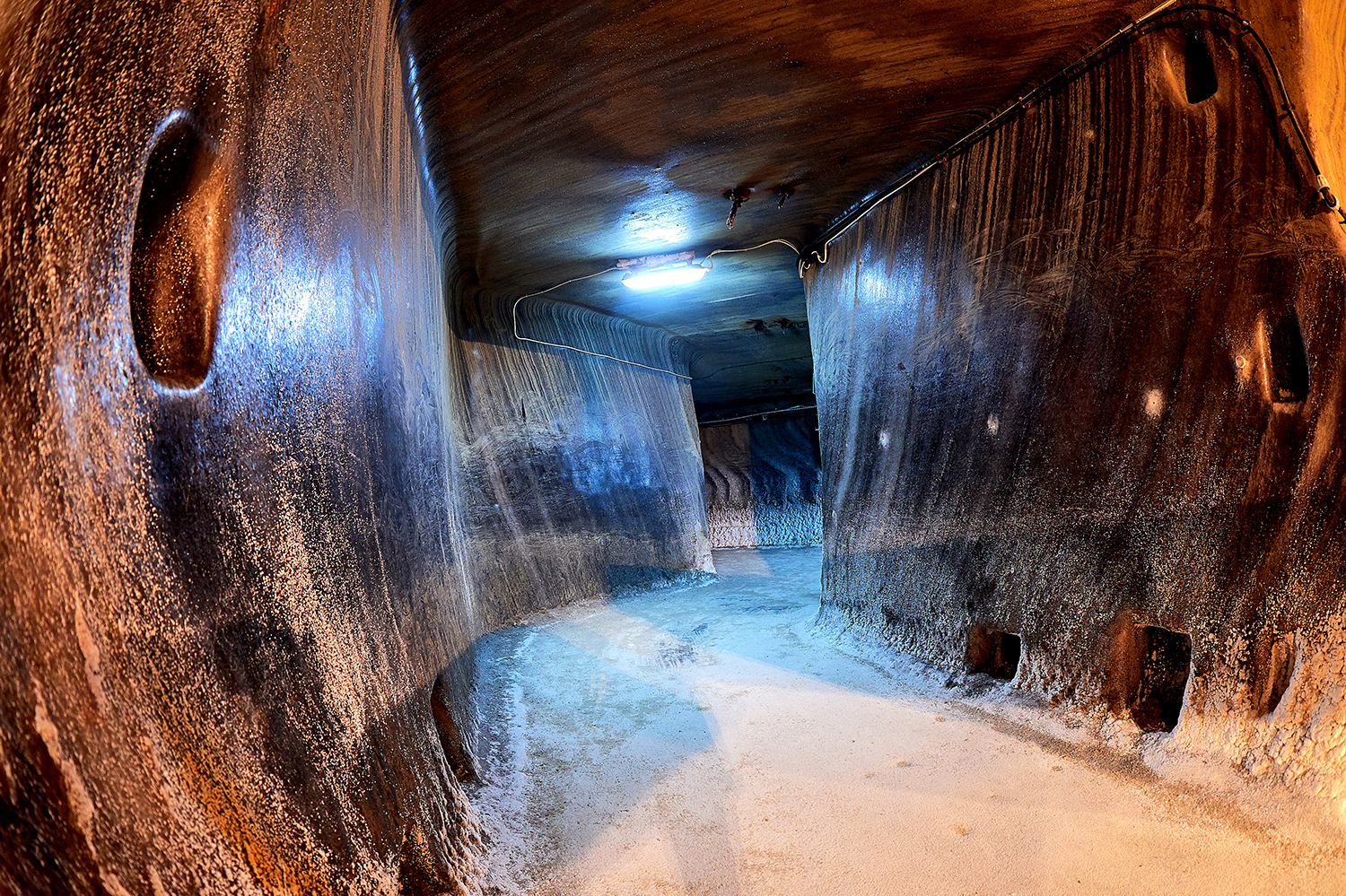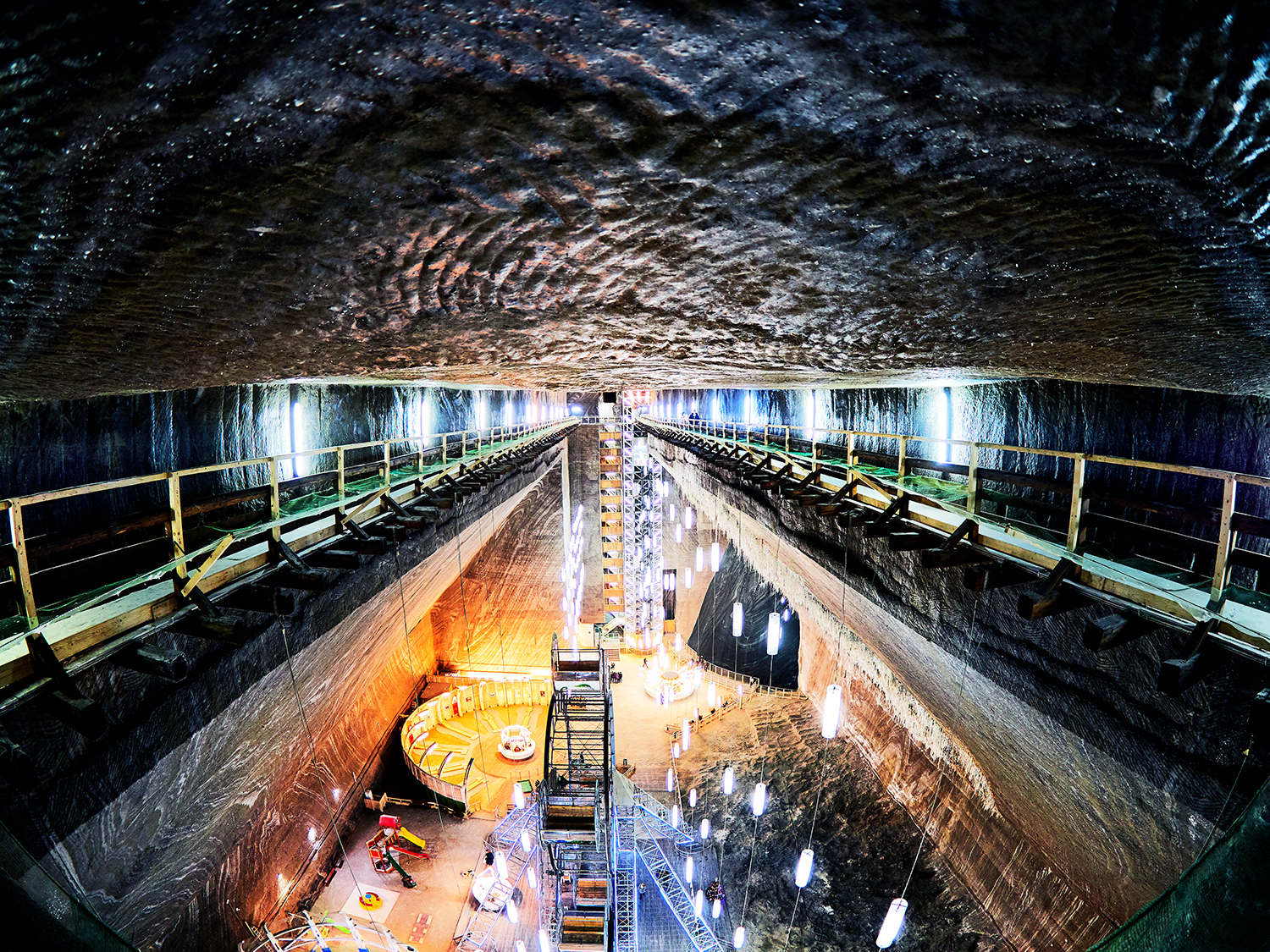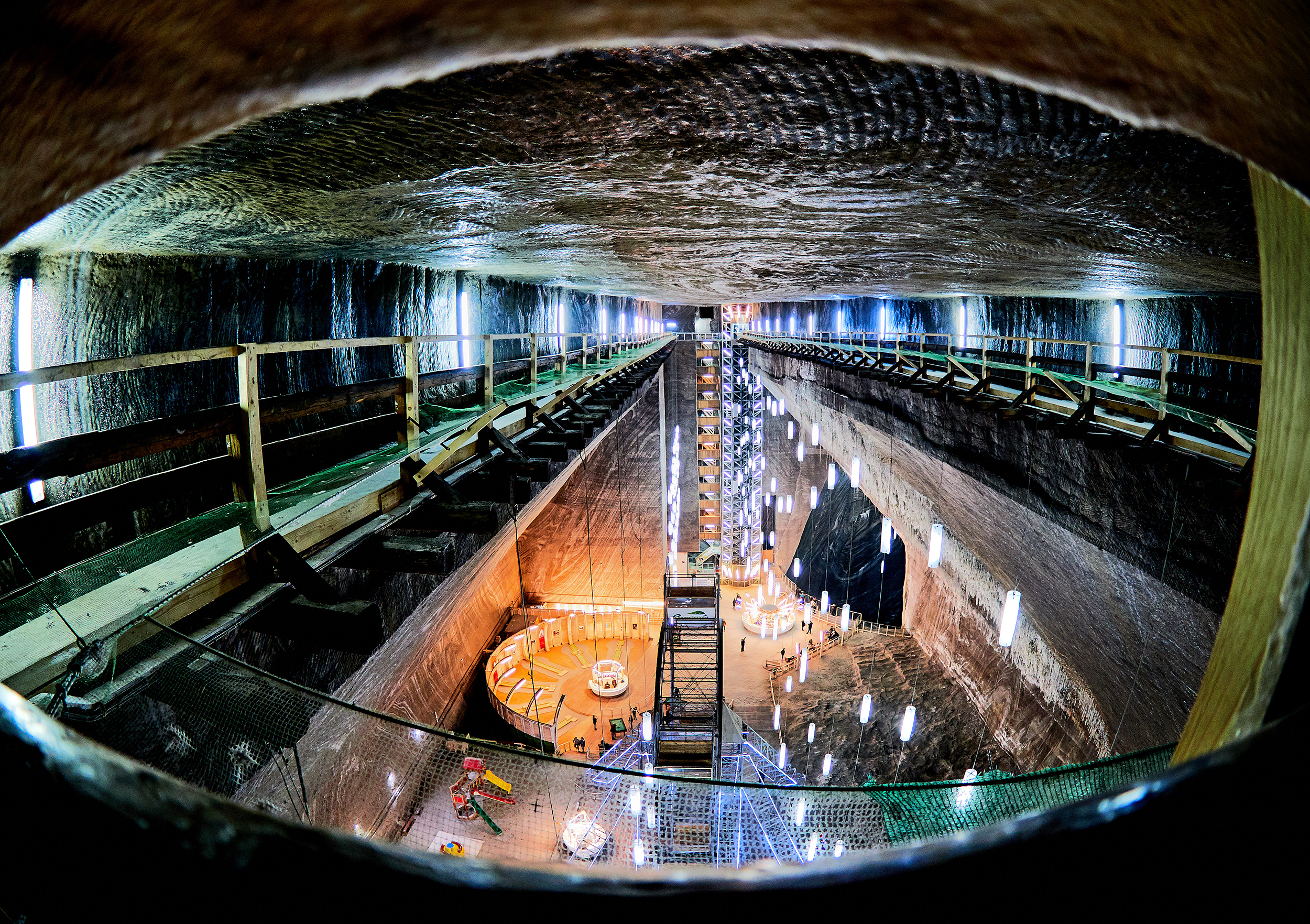 As I analyse deeper the expressivity of the faces that mirror inner guides, sacred monsters I feel closer to this underground world populated utopically.
An inner voice tells me that we are not alone and nothing will ever be lost.
Earthly fingerprints exposes us.
The whole ensemble naturally painted with immaculate white palette of the saline gave me the opportunity to mold frozen ideas, abstract faces from interlaced universes.
I invite you to a photographic artistic journey with a spatial look.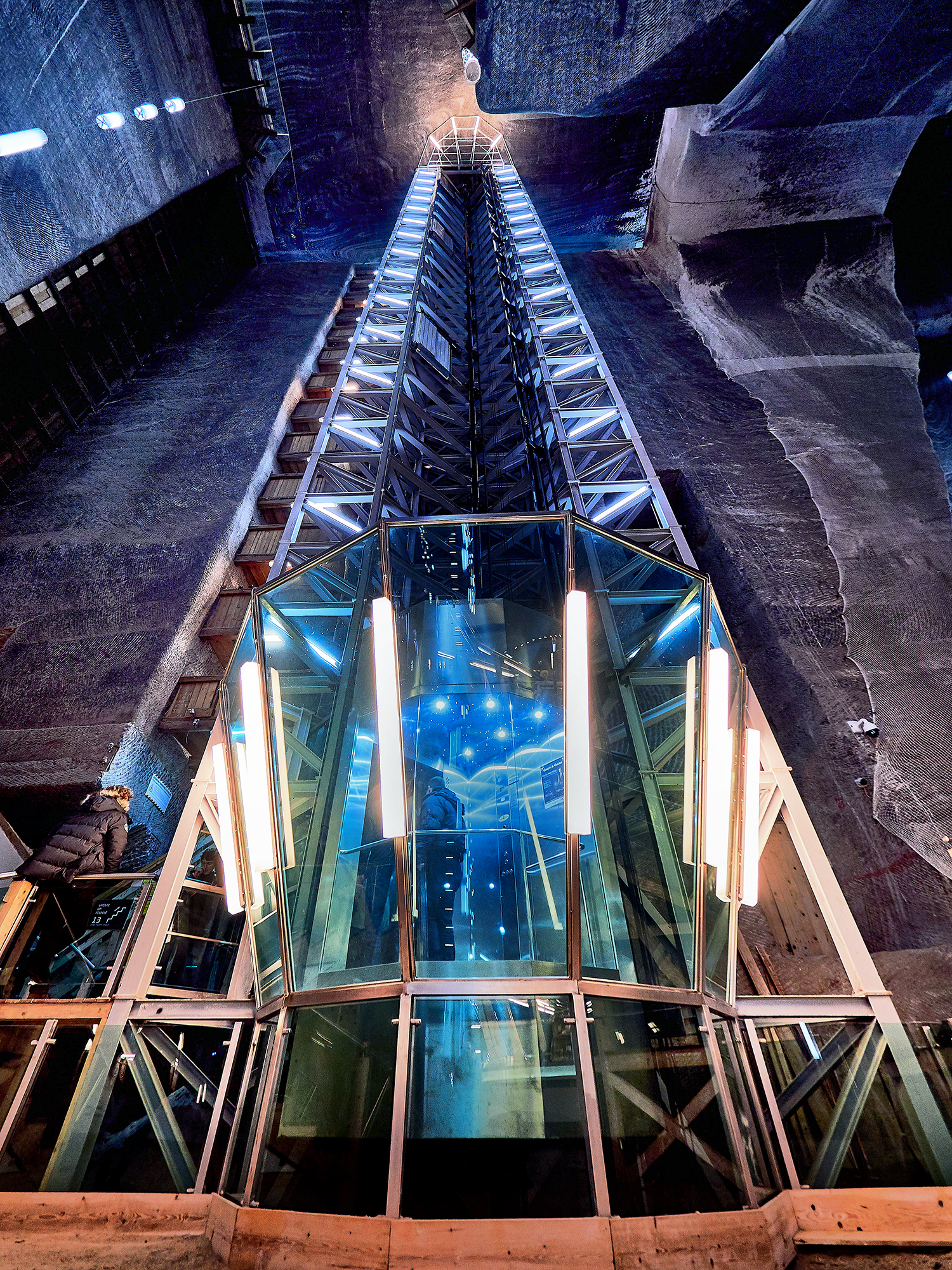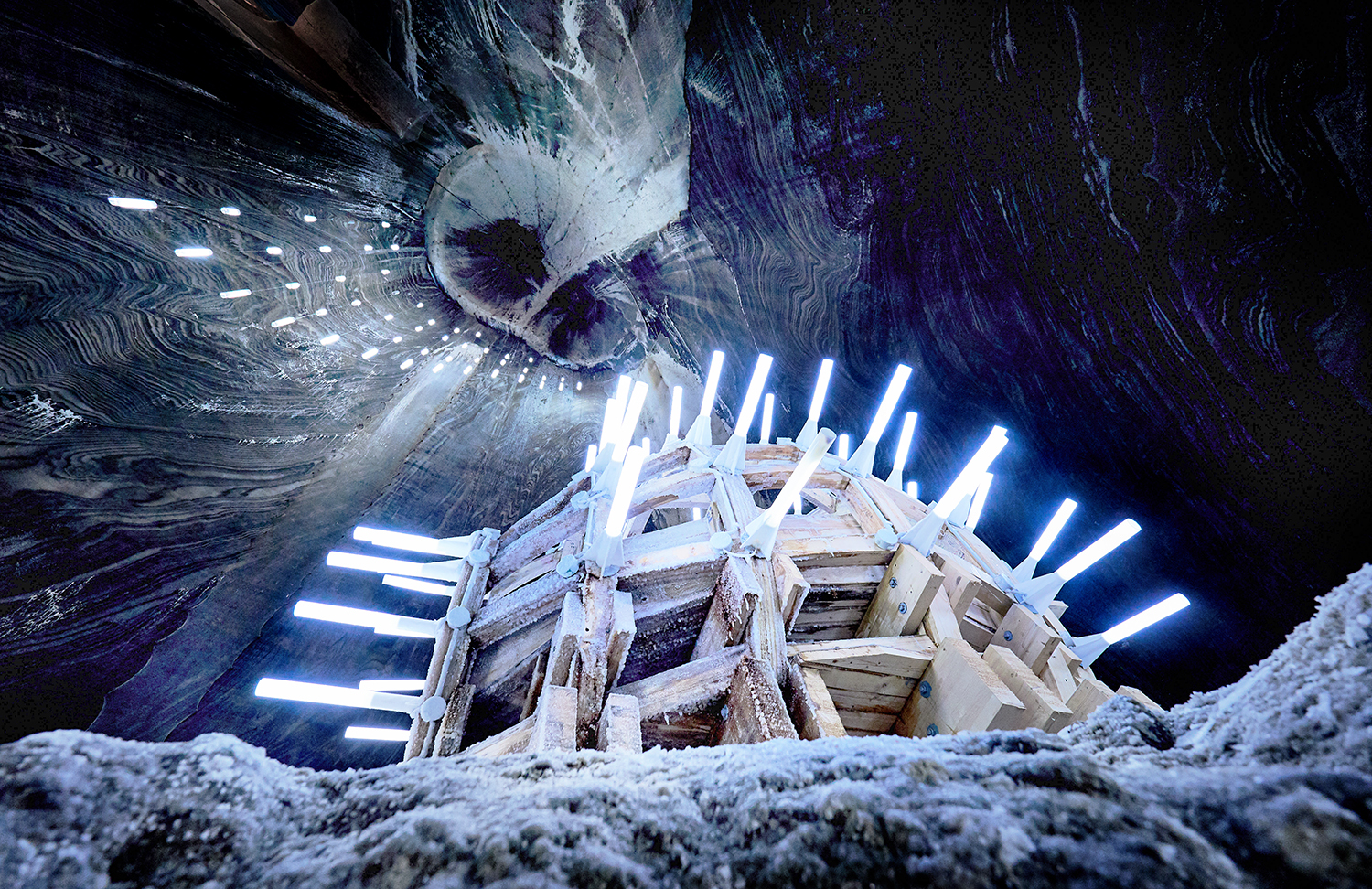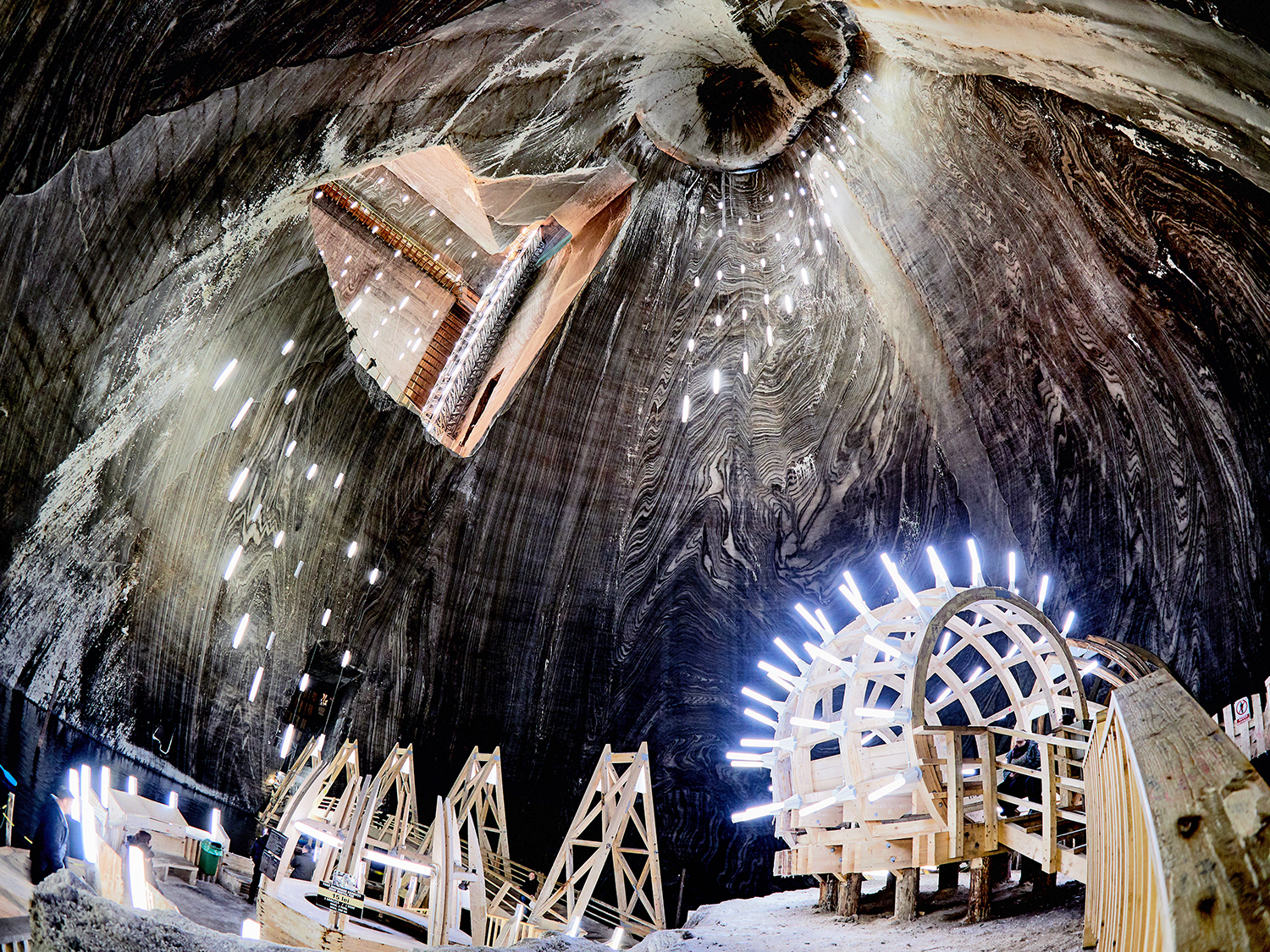 In my quest to test my new Olympus E-M1 in as many conditions as possible, we have reached from the heights of the Himalayas into the depths of the Turda salt mine in Durgau-Valea Sarata, Cluj County.
There I was able to test the amazing dinamic range of the camera, its fabulous stabilization and a sensational 8mm lens with f1.8.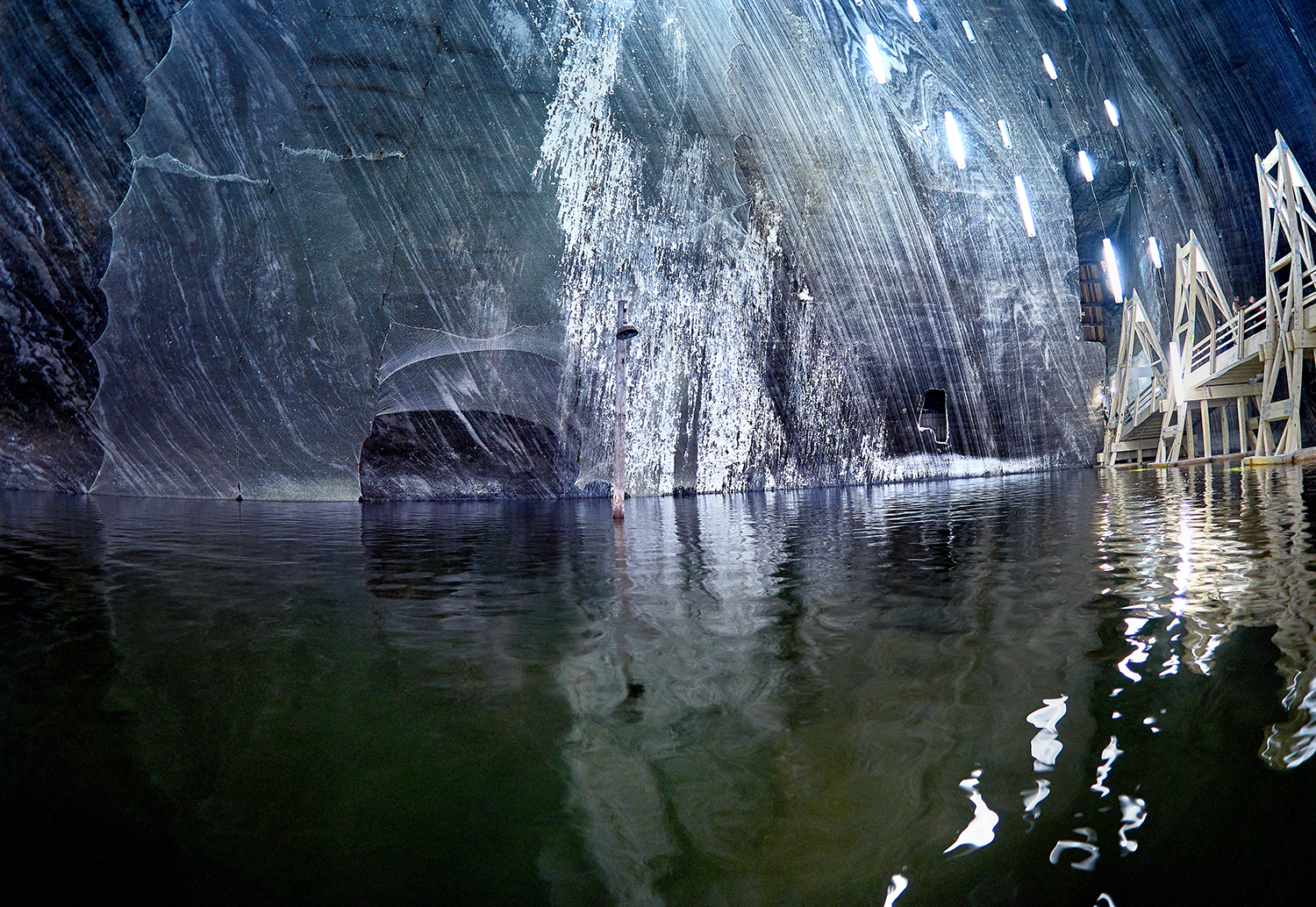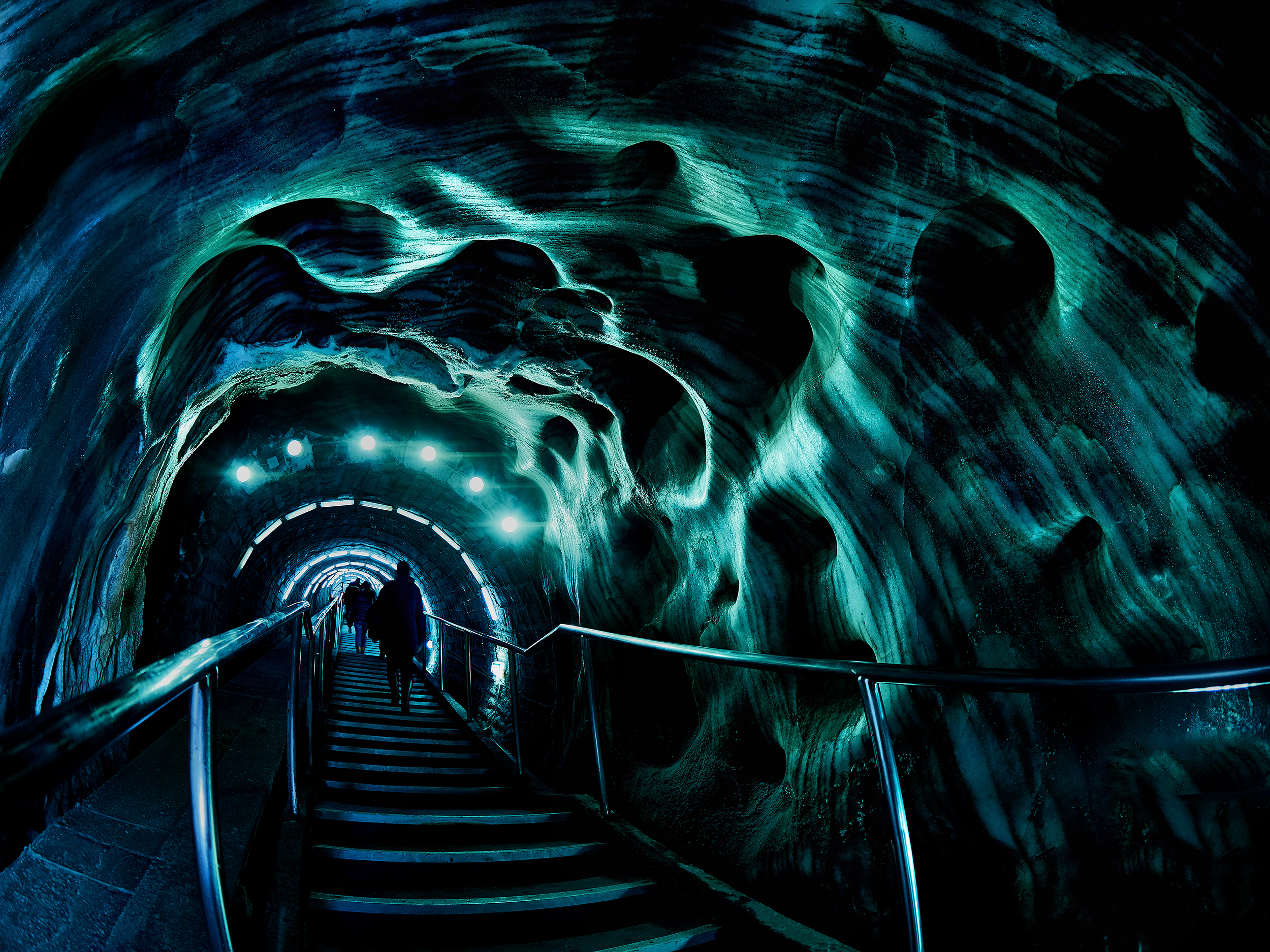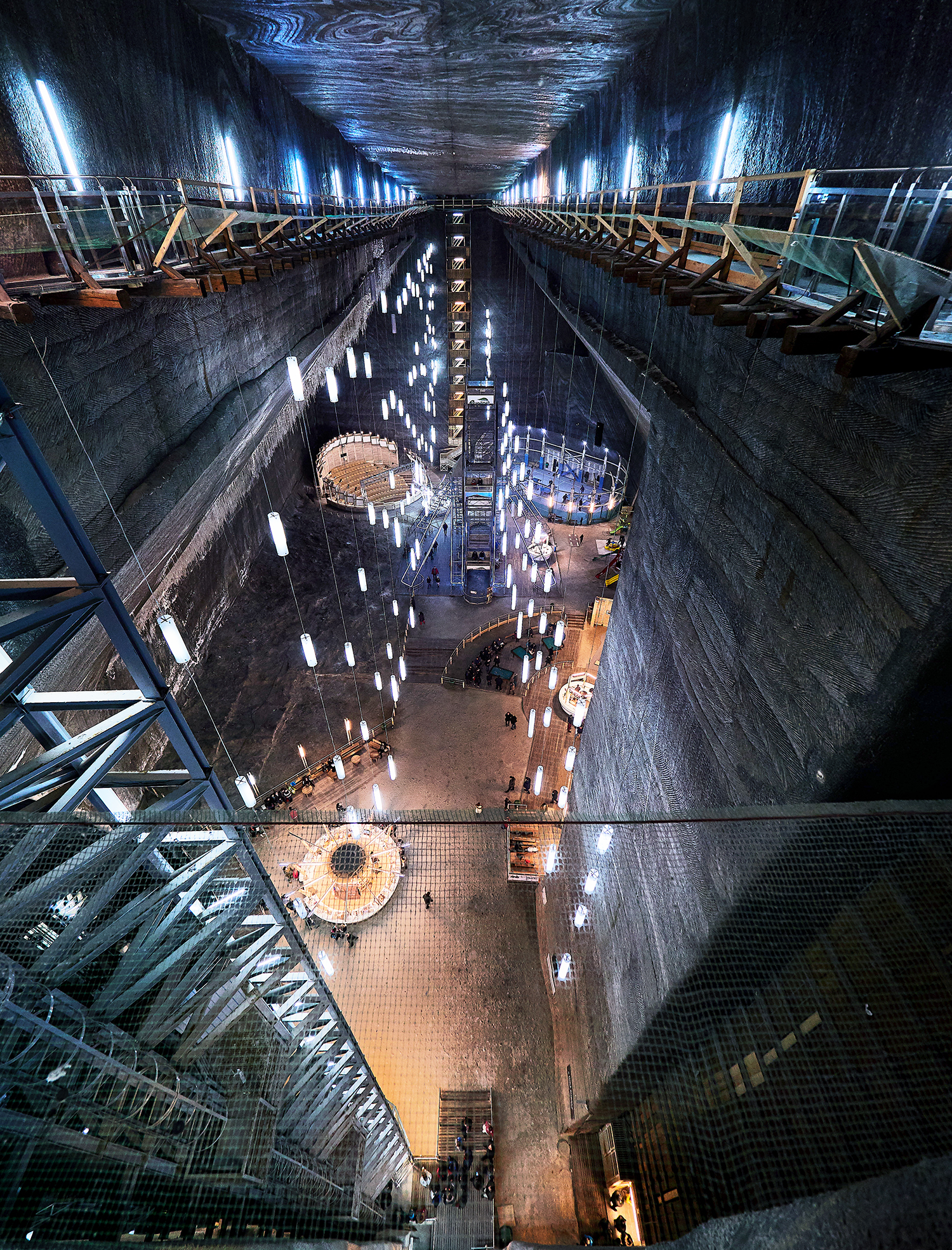 I saw what great capabilities Olympus has in low light and when due to internal stabilization you do not have to use the tripod at lower ISO values ​​and therefore you don't  lose massive dinamic range, color and details. The fabulous Fisheye Optics allows you to keep a small ISO at f1.8 resulting in details and a good focus.
For this frame I used the Custom Self-Timer (1s, x3 and 0.5s) that allowed me to keep the tripod in my hand with the camera attached at an angle I could not access. According to the reciprocity rule I should have had an exposure time of 1/8 but with internal stabilisation I have reached ¼.
While in the salt cave I have also used 7-14mm.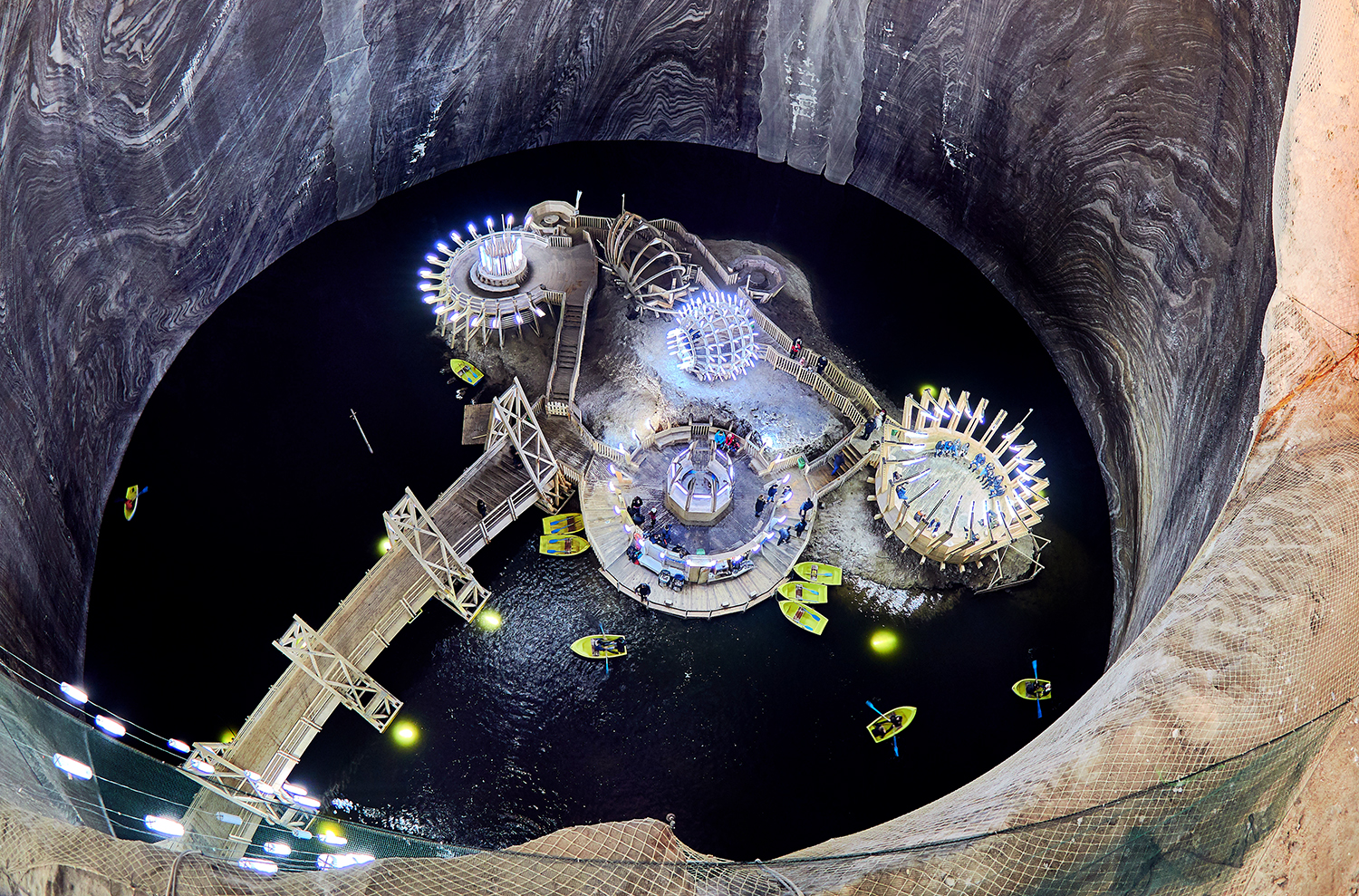 This camera has a resolution of 20.4 megapixels, but it is helped by a revolutionary feature that gives you the ability to get 80mpix Raw and 50mpix Jpeg shots when turning on HighRes. Having somehow a weak light in the salt mine, I noticed that using the HiRes function the noise is better with about 1.5 steps.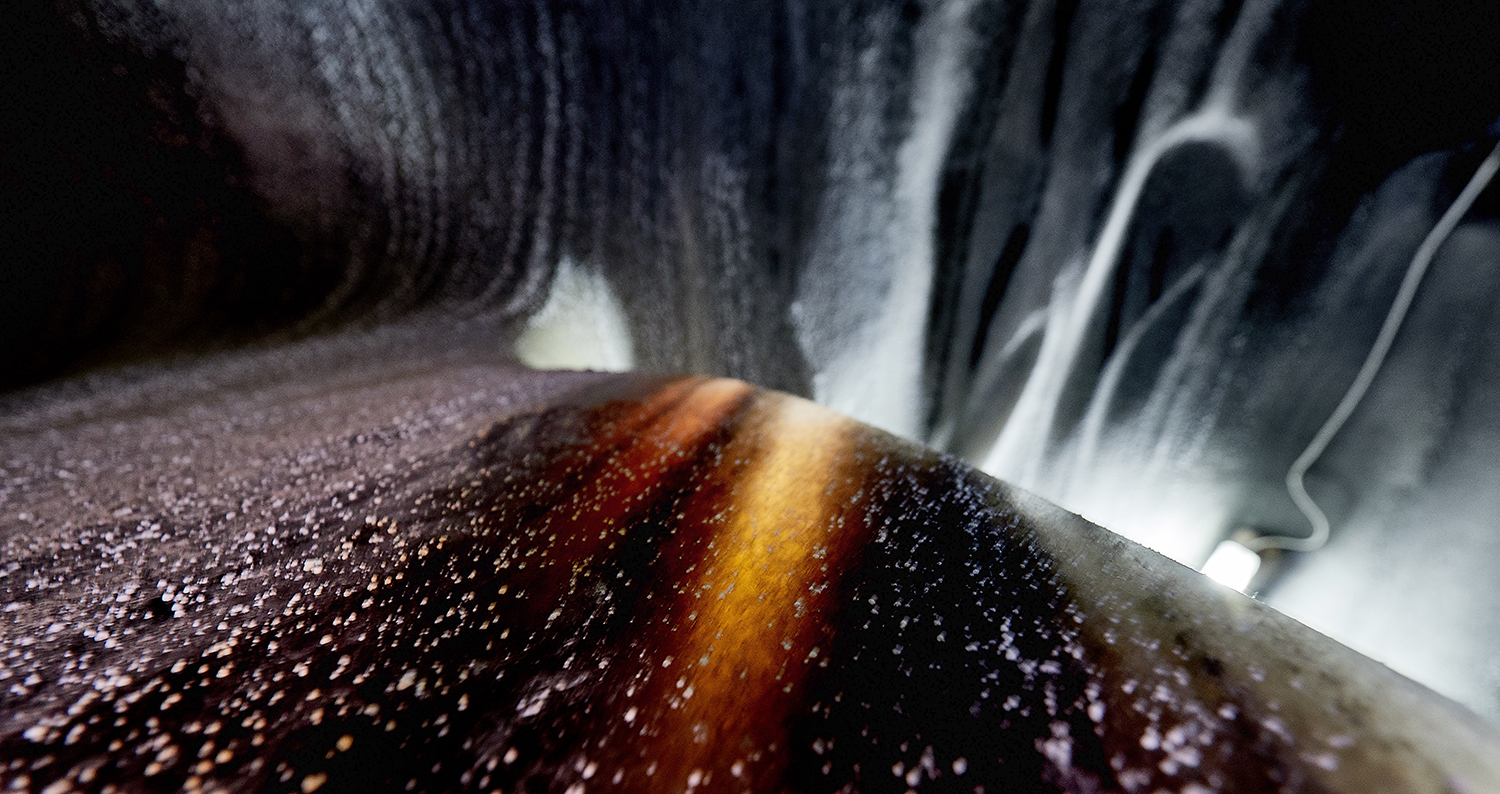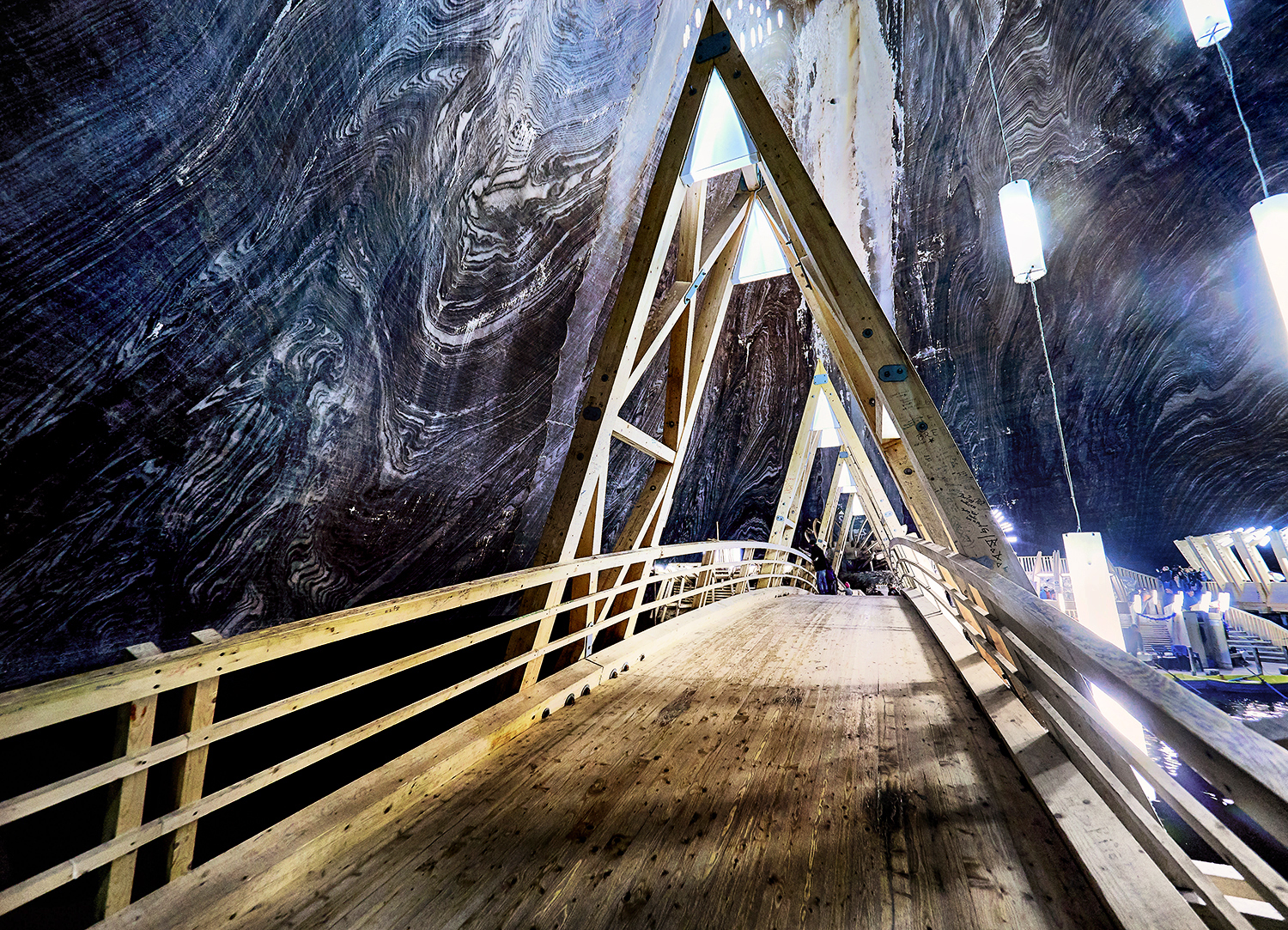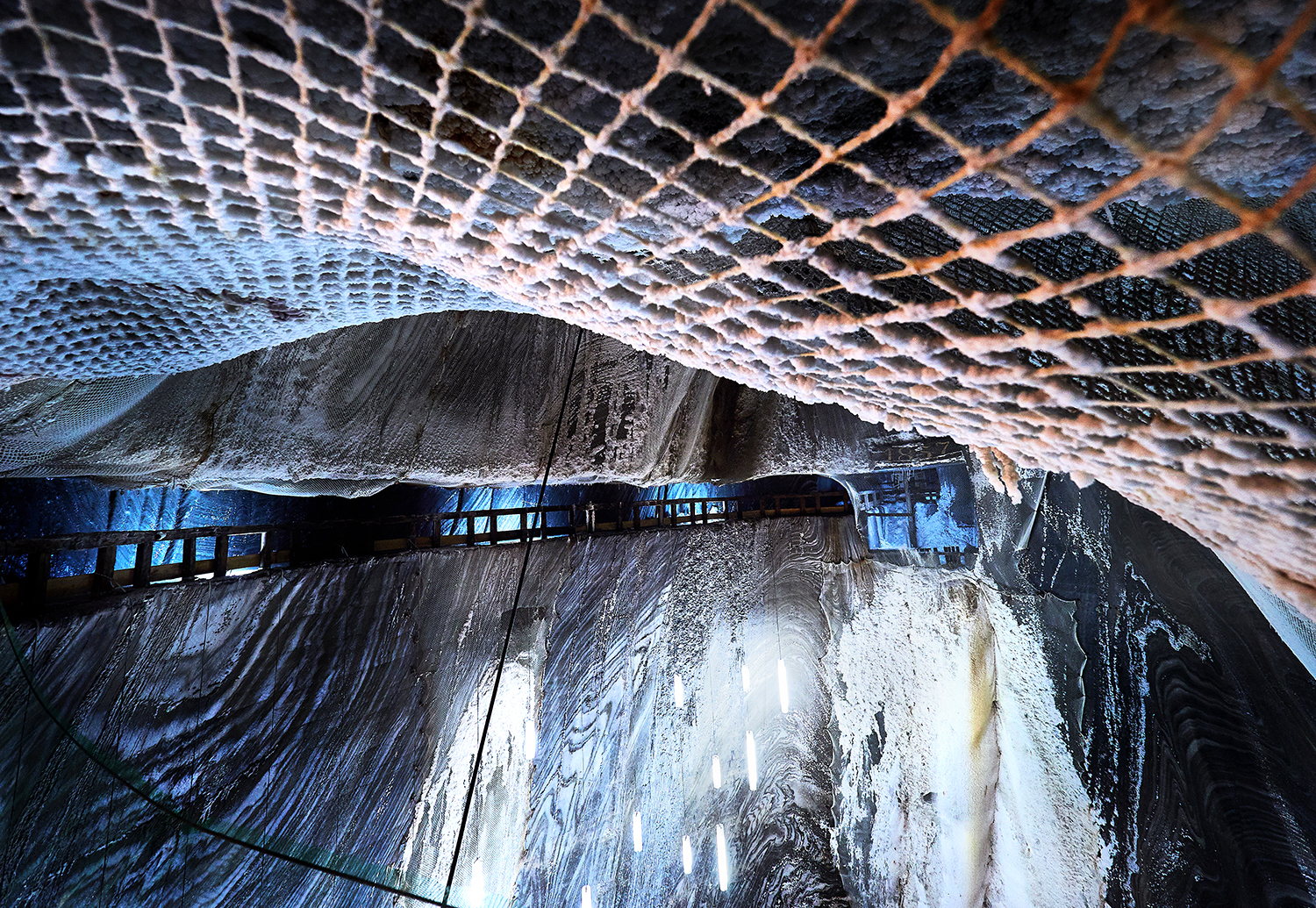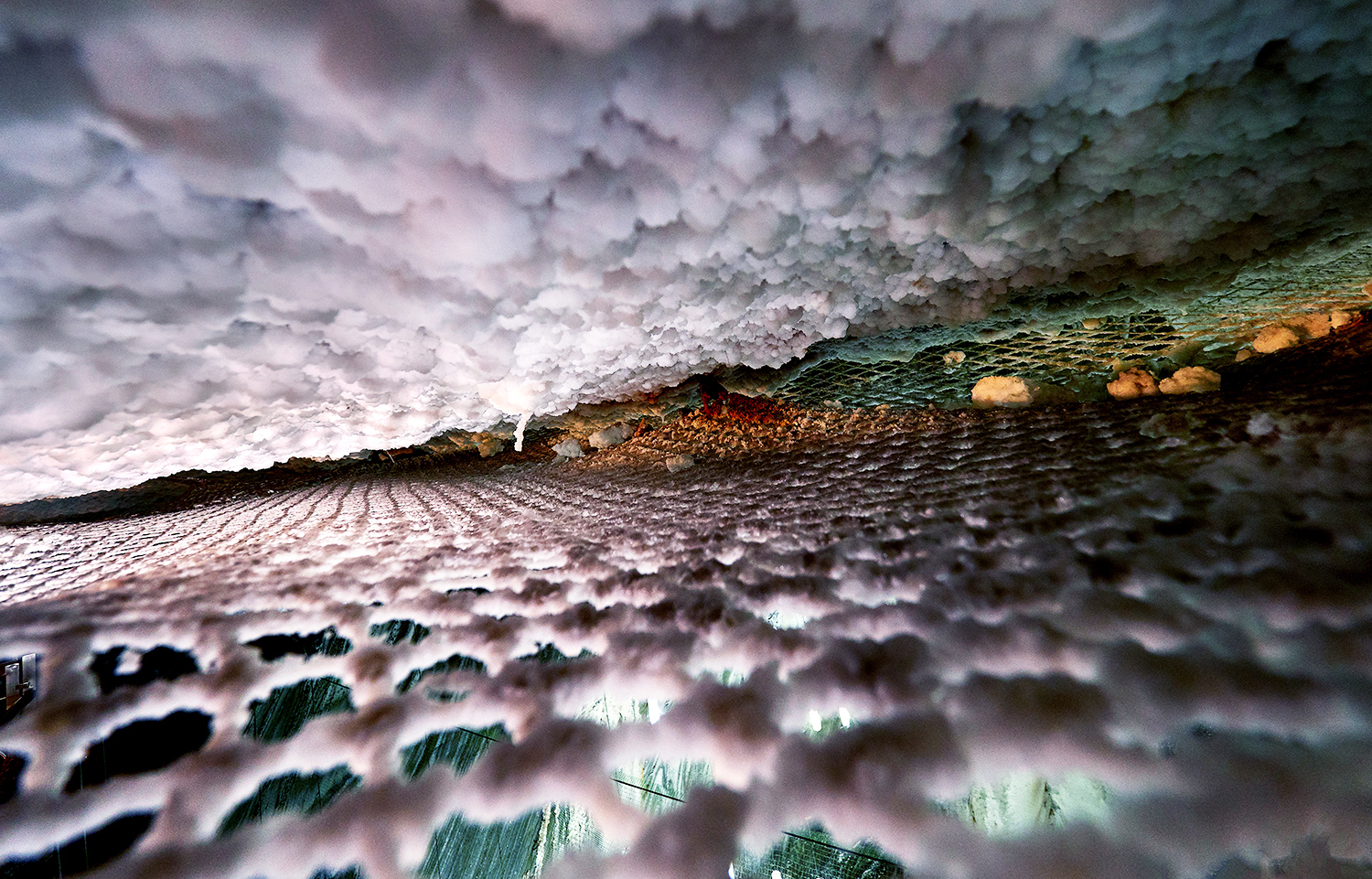 ---
---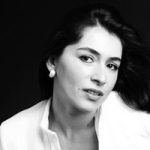 "I am a passionate photographer with a constant desire to find new ways of expressing myself as an artist. I live in London for the past 20 years as a graphic designer and originally from Romania. Tireless traveler I enjoy discovering new places, meeting new people and developing my landscape, portrait and conceptual photography. I think of my artworks as unfinished statements that allows perpetual interaction and improvisation on both sides..the maker and the viewer. I rely on my desire for beauty, poetics and profound meanings. I had my work published in the National Geographic, the London national newspaper The Telegraph, online galleries such as 1X.com, OneEyland and had several group and personal exhibitions in London and Romania."