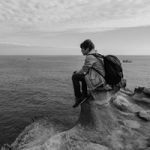 This article is the test of these three 25mm lens for the M43 cameras:
Micro 4/3: Olympus 25mm F/1.2 Pro
Micro 4/3: Panasonic 25mm DG F/1.4
4/3 Lens: Panasonic D 25mm F/1.4 + Olympus the MMF-2 (4/3 to Micro 4/3 Adapter)
Click the images to see in high resolution directly at Flickr.
Body: OLYMPUS PEN-F only
Appearance with and without lens hood:
Lens specifications:
The following photographs all use the Olympus PEN-F body taken using M-mode, exposure parameters fixed, white balance, and color mode. In the samples no filters or lens hood were used.
Portrait
Olympus 25mm f / 1.2 Pro
Panasonic DG 25mm f / 1.4
Panasonic D 25mm f / 1.4
Olympus 25mm f / 1.2 Pro
Panasonic DG 25mm f / 1.4
Panasonic D 25mm f / 1.4
Minimum focusing distance
Olympus 25mm f / 1.2 Pro – 19cm (7.48 ")
Panasonic DG 25mm f / 1.4 – 19,5cm (7.48 ")
Panasonic D 25mm f / 1.4 – 38cm (14.96 ")
Night shot
Olympus 25mm f / 1.2 Pro | f / 4.0
Panasonic DG 25mm f / 1.4 | f / 4.0
Panasonic D 25mm f / 1.4 | f / 4.0
Bokeh
Left: Panasonic D | Mid: Panasonic DG | Right: Olympus Pro
Left: Panasonic D | Mid: Panasonic DG | Right: Olympus Pro
Backlit photo
Left: Panasonic D | Mid: Panasonic DG | Right: Olympus Pro
Image quality
Left: Panasonic D | Mid: Panasonic DG | Right: Olympus Pro
F/1.2 > F/1.4 > F/2.0 > F/2.8 > F/4.0 > F/5.6 > F/8.0 > F/11 > F/16
Backlight: chromatic aberrations, flare and purple fringing
Left: Panasonic D | Mid: Panasonic DG | Right: Olympus Pro
F/1.2 > F/1.4 > F/2.0 > F/2.8 > F/4.0 > F/5.6 > F/8.0 > F/11 > F/16
Left: Panasonic D | Mid: Panasonic DG | Right: Olympus Pro
F/1.2 > F/1.4 > F/2.0 > F/2.8 > F/4.0 > F/5.6 > F/8.0 > F/11 > F/16
Night shoot
Left: Panasonic D | Mid: Panasonic DG | Right: Olympus Pro
F/1.2 > F/1.4 > F/2.0 > F/2.8 > F/4.0 > F/5.6 > F/8.0 > F/11 > F/16
---
---