Olympus Experience In Iceland

Last summer I spent 11 days in Iceland, which definitely seems to be one of, if not the most popular tourist place right now. Every day I see articles and pictures and videos, all talking about how amazing Iceland is, and I can now say, yes, it is.
Part of my excitement prior to the trip was having the chance to really use my Olympus gear, and it also provided me an excuse to possibly purchase more! I had switched to Olympus from Canon back in mid-2014, when I purchased the E-M10, but this would be my first time travelling anywhere with Olympus gear.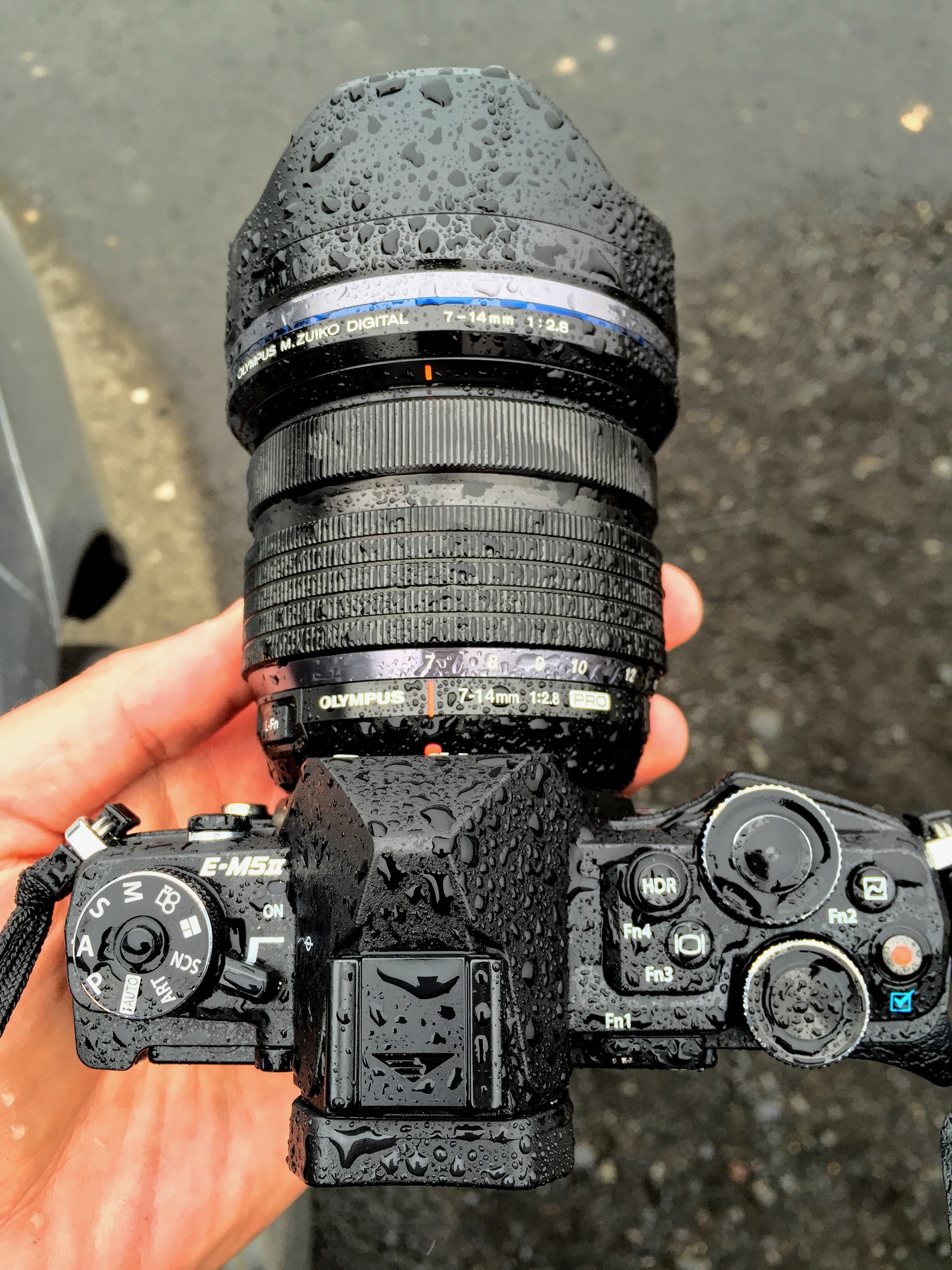 At the time the trip was planned, I already owned the E-M5 Mark II, a couple of primes (17mm f1.8 and 45mm f1.8) and the 12-40mm f2.8. For a while I was trying to decide whether to buy the 7-14mm f2.8 or the 40-150mm f2.8 specifically for the trip.
After doing a bunch of research, I still couldn't make up my mind so I ended up buying both, with the excuse that 'hey, it could be a once in a lifetime trip!'. It was a decision I was glad I made as I used both of them extensively. I actually hardly used the 12-40mm at all, or at least not for the pictures that ended up being my favourites of the trip.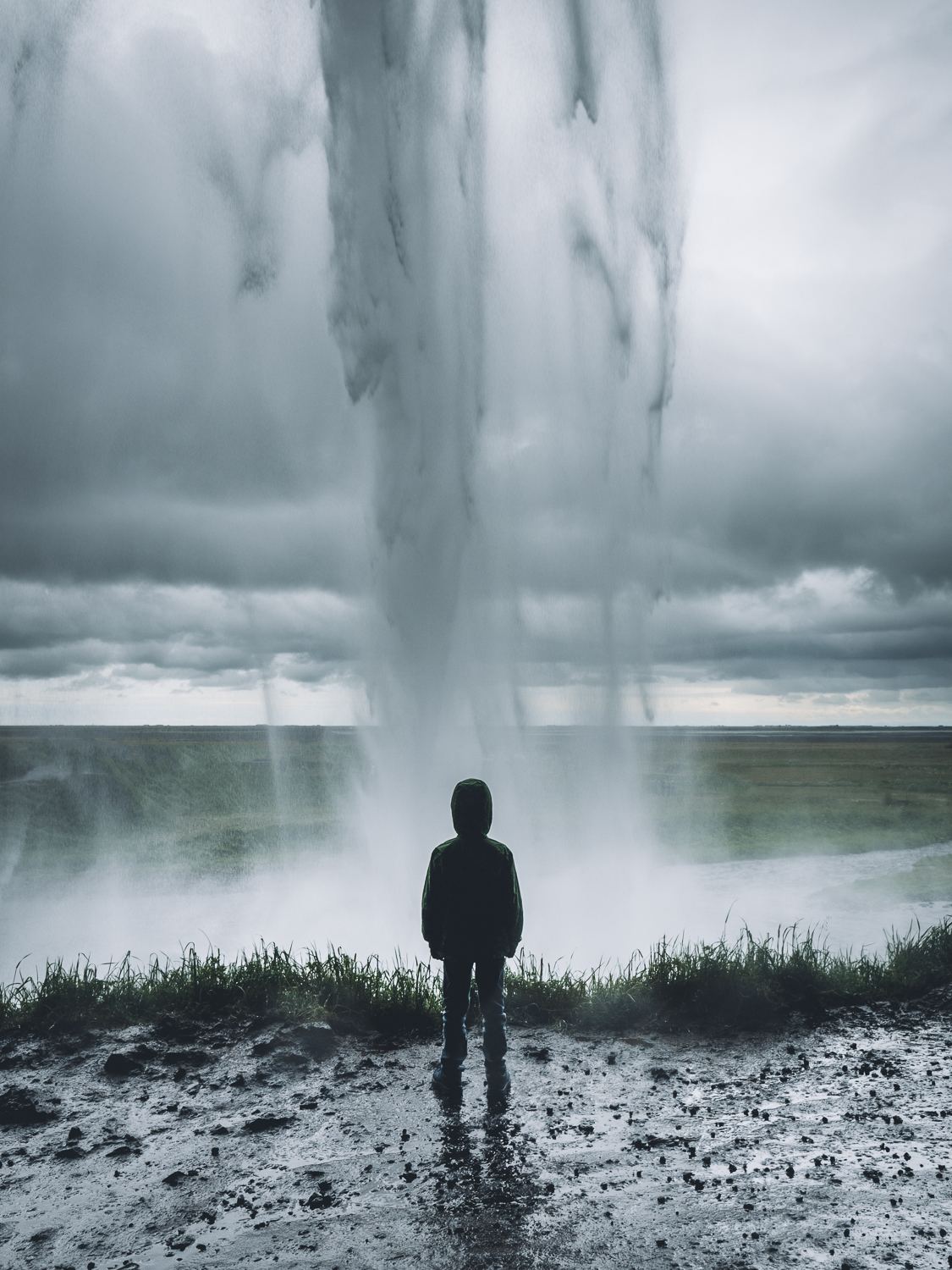 The Gear And The Pictures
Here I will talk a little bit more in depth about the equipment I brought and used, along with some photos taken with each lens.
Prior to this trip, I hadn't really done much landscape photography, so I thought that rather than show the popular tourist locations, I would show some random places from around Iceland. If you google image search Iceland, you can find lots of awesome pictures of the main attractions!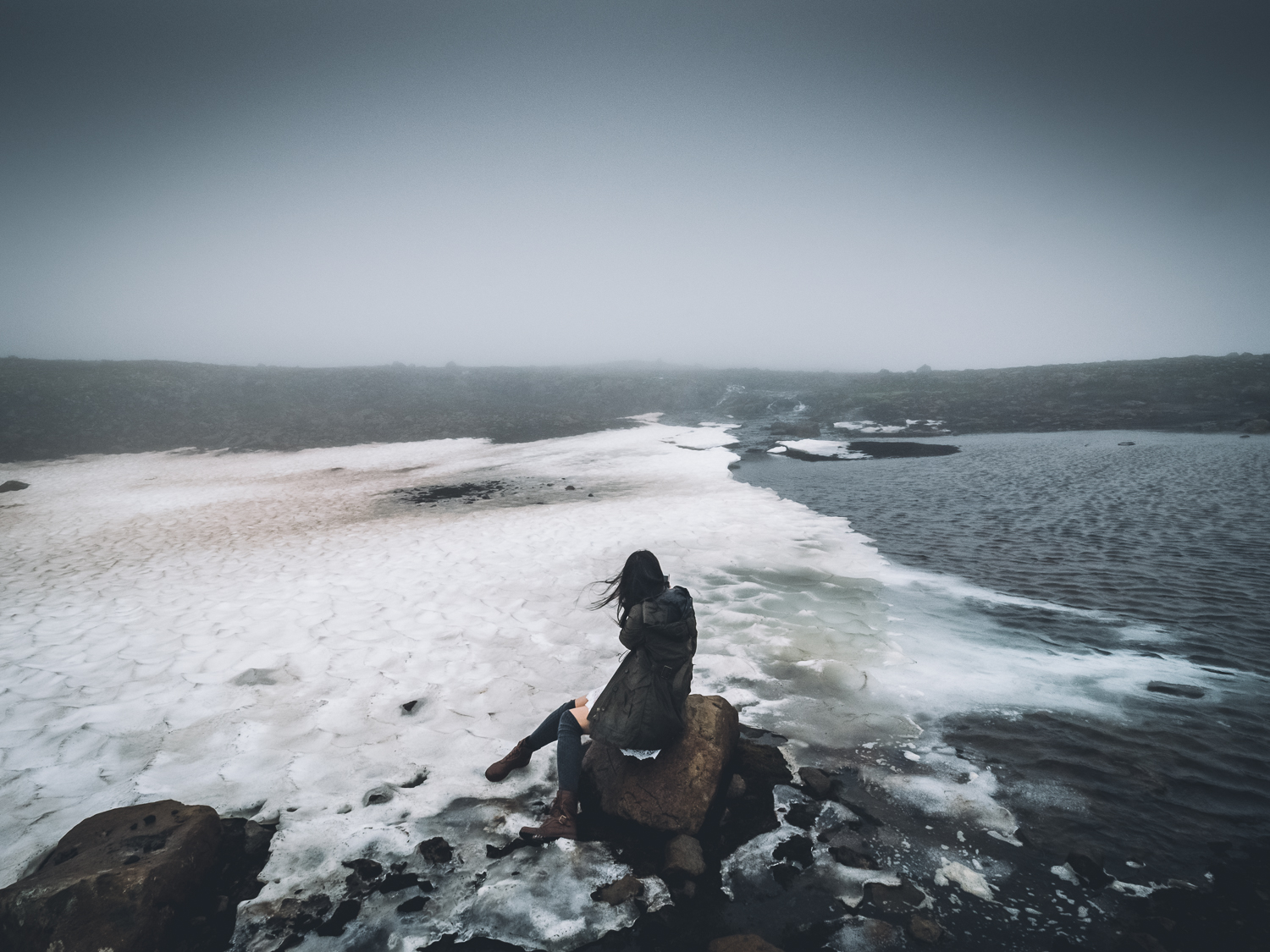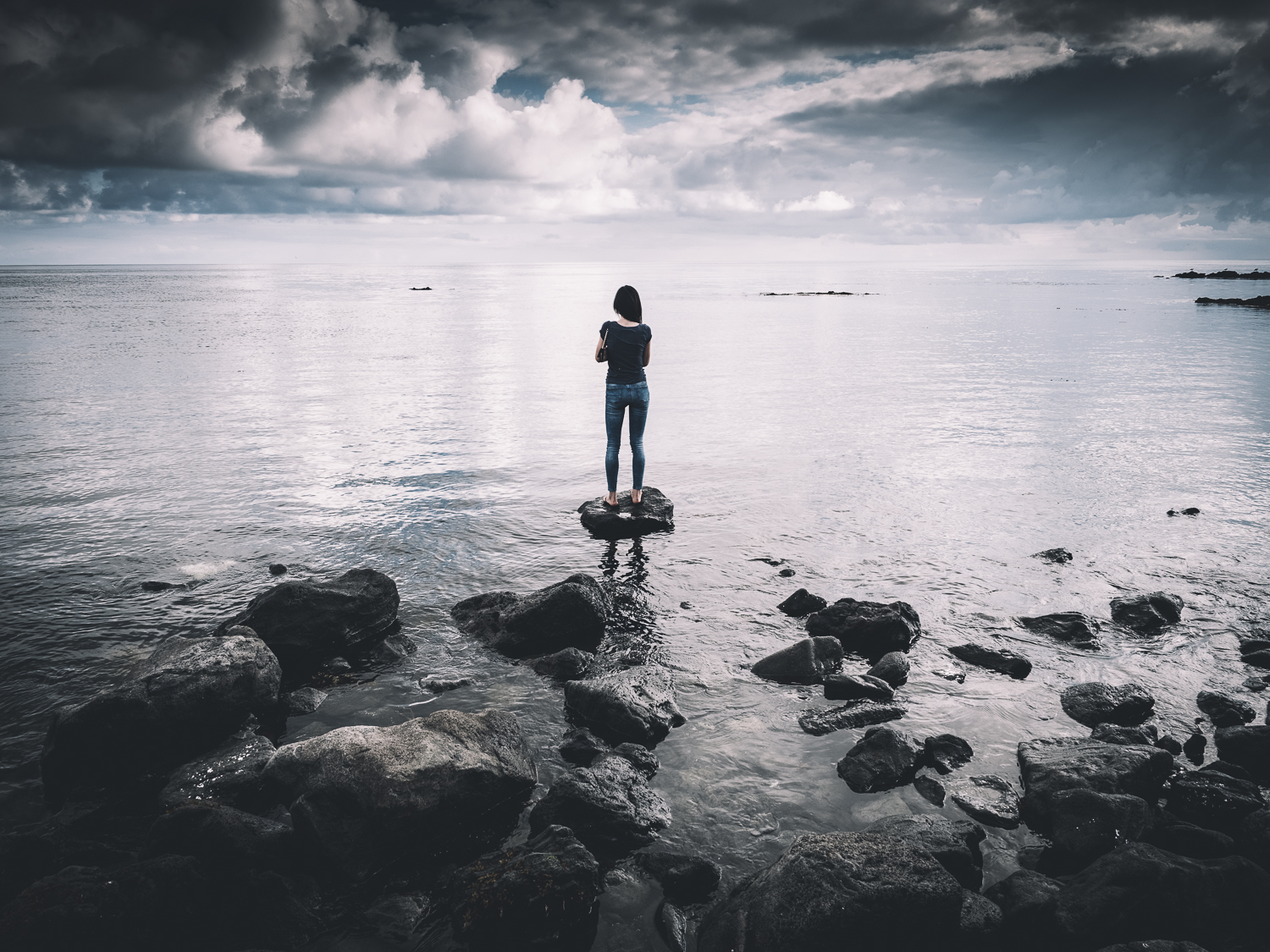 OM-D E-M5 Mark II
One of the main reasons I upgraded from the E-M10 to the E-M5ii pretty quickly, was the fact that it was waterproof. I never wanted rain to be an excuse not to take photos at home, let alone when travelling.
Knowing that the weather in Iceland in particular changes all the time, and knowing that waterfalls are plentiful, I wanted to ensure I would feel totally comfortable getting my equipment wet if need be.
I snapped an iPhone picture of my camera while at Dettifoss, it gives an idea of how wet the camera got, many times during the trip, but it kept working every time!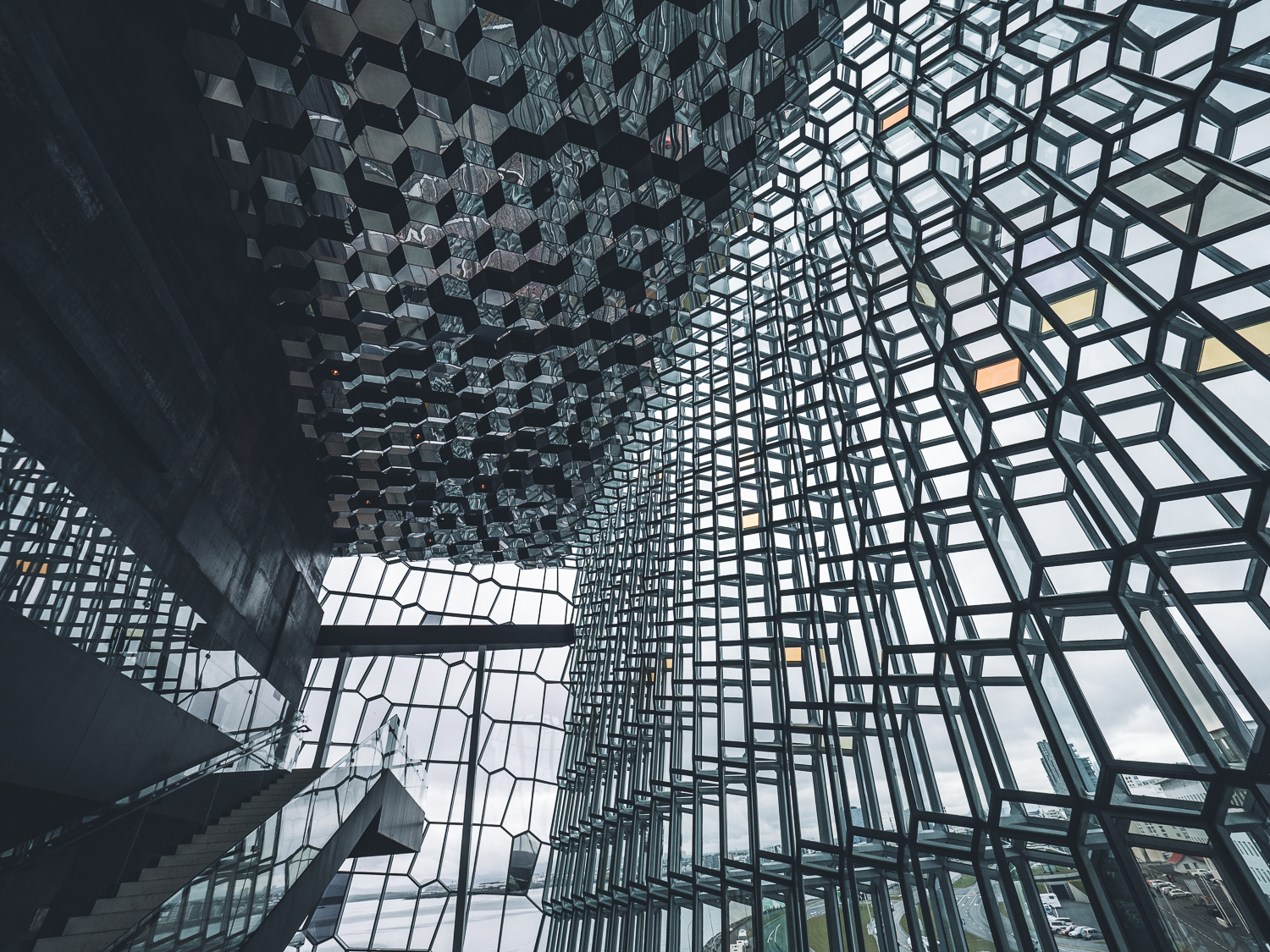 7-14mm f/2.8 PRO Lens
I bought this lens a few weeks before the trip, so I had a bit of time to play around with it beforehand. Having never shot with a really wide angle lens before, it was sort of a different experience. I spent some time getting used to the distortion and the exaggerated perspective.
Since you can't natively add an ND filter to this lens, I read about a few offerings that could provide that functionality, but didn't end up buying any of them.
One of the main sites in Reykjavík is the Harpa Concert Hall, a must see attraction during your stay. It looks cool from the outside, but it's even better on the inside. So many great angles to shoot from, so much patterned glass everywhere.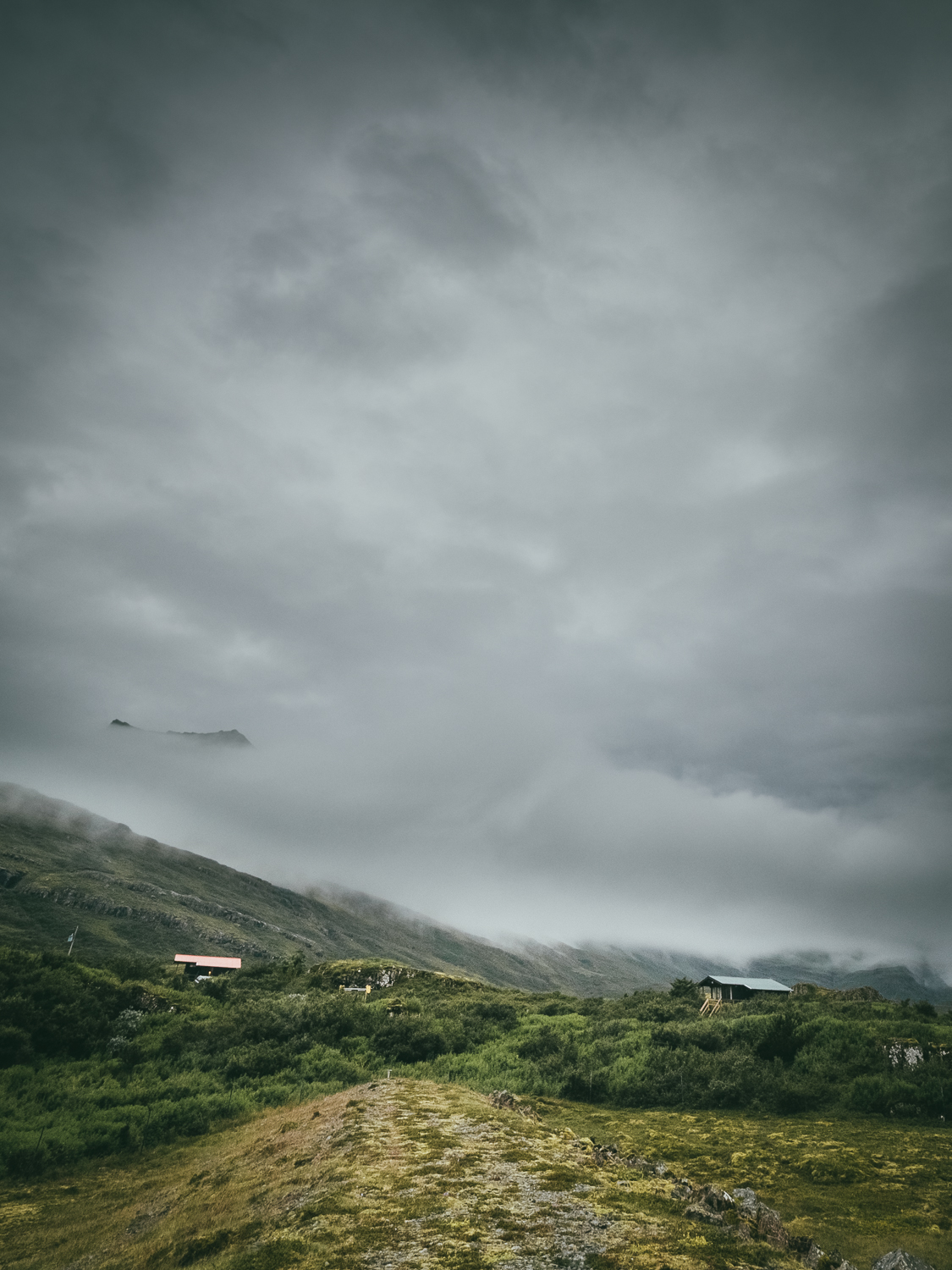 There are so many waterfalls around Iceland, large ones, small ones, popular ones, not so popular ones. Some are pretty much right at the side of the road, and some you need to hike for 45 minutes to get to.
Rather than retrace a route we had already driven to get to Latrabjarg in the Westfjords, it was ecommended that we take the Ferry Baldur from the Westfjords to the Snæfellsnes peninsula. It was great weather for it, nice sunny day, and was by far the longest boat ride I'd ever been on!

12-40mm f/2.8 PRO Lens
As I mentioned earlier, I didn't use this lens for as many pictures as I thought I would. It's the only lens of mine that I have an ND filter for, so I did take some long exposure waterfall images with it, but I wasn't really happy with how they turned out for the most part. I learned some lessons for next time!
A long exposure shot near the famous Skógafoss waterfall, a little bit of a walk if you walk up and behind them.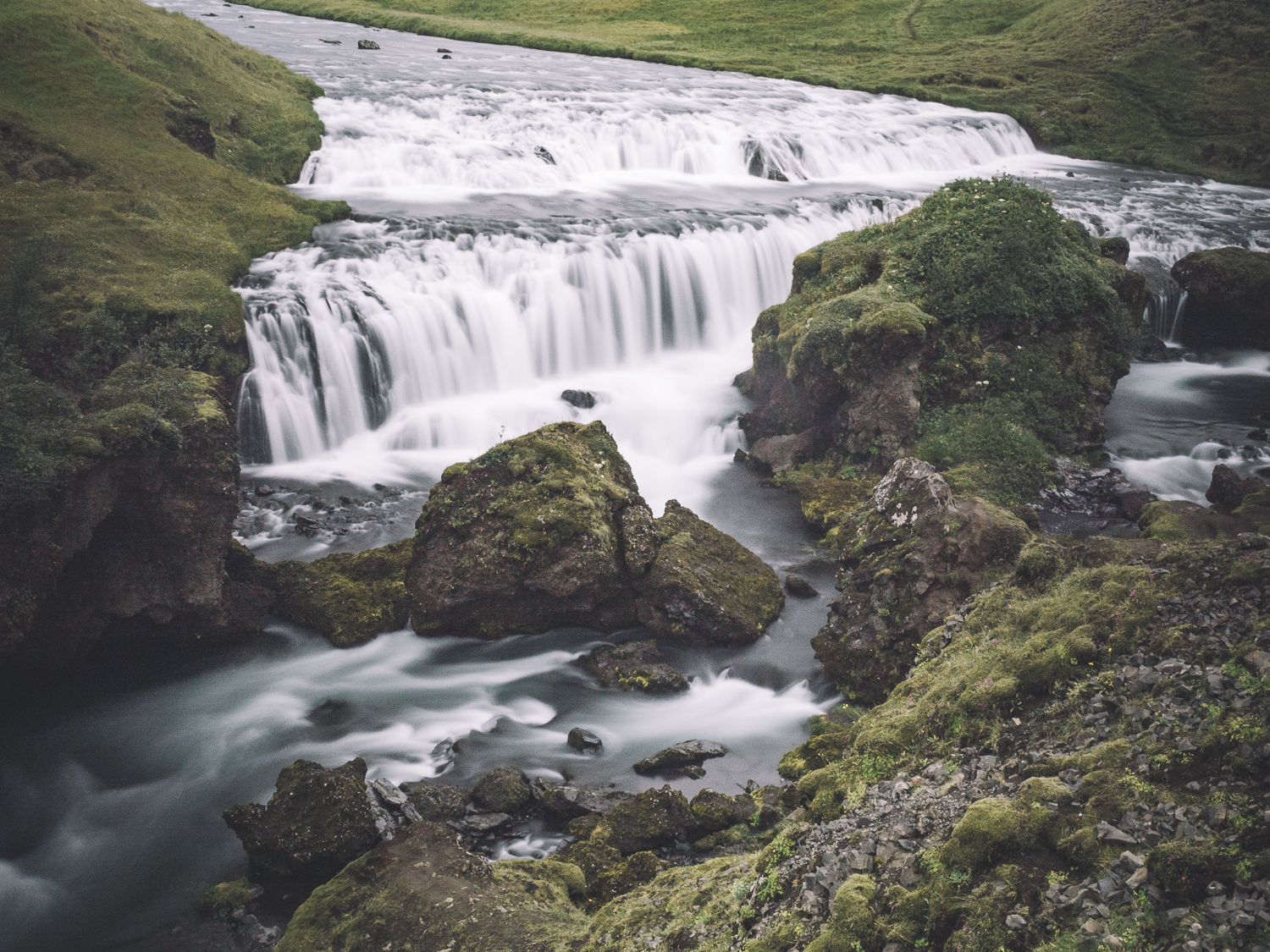 40-150mm f/2.8 PRO Lens
This was the last lens I purchased before the trip, so I didn't have much time to play around with it beforehand.
You can't drive too far without seeing horses and sheep, they are all over the island!
And on the west coast, at Latrabjarg, there is the largest grouping of puffins in the world. It's nice to be able to get up close to the animals with such a long lens.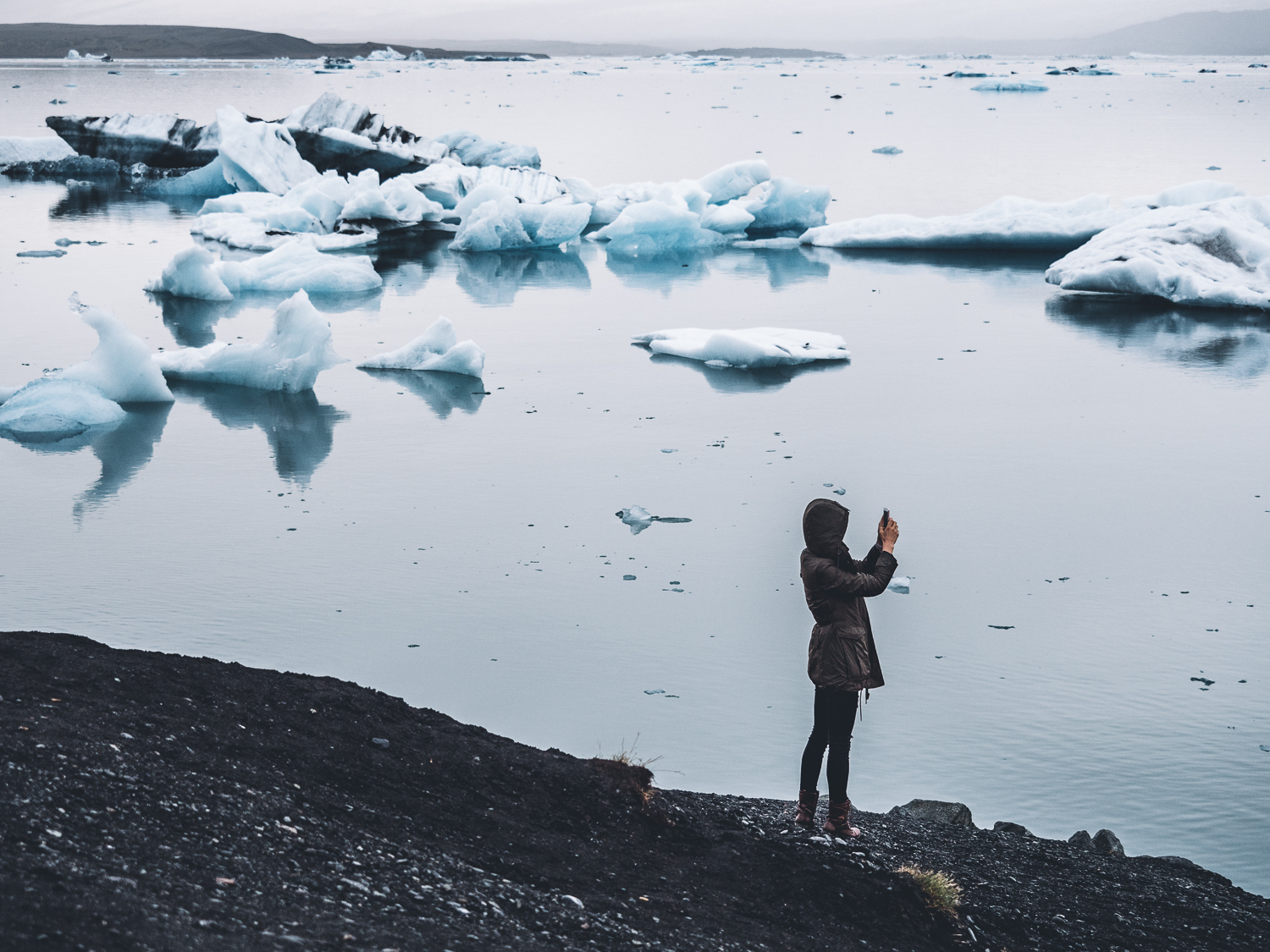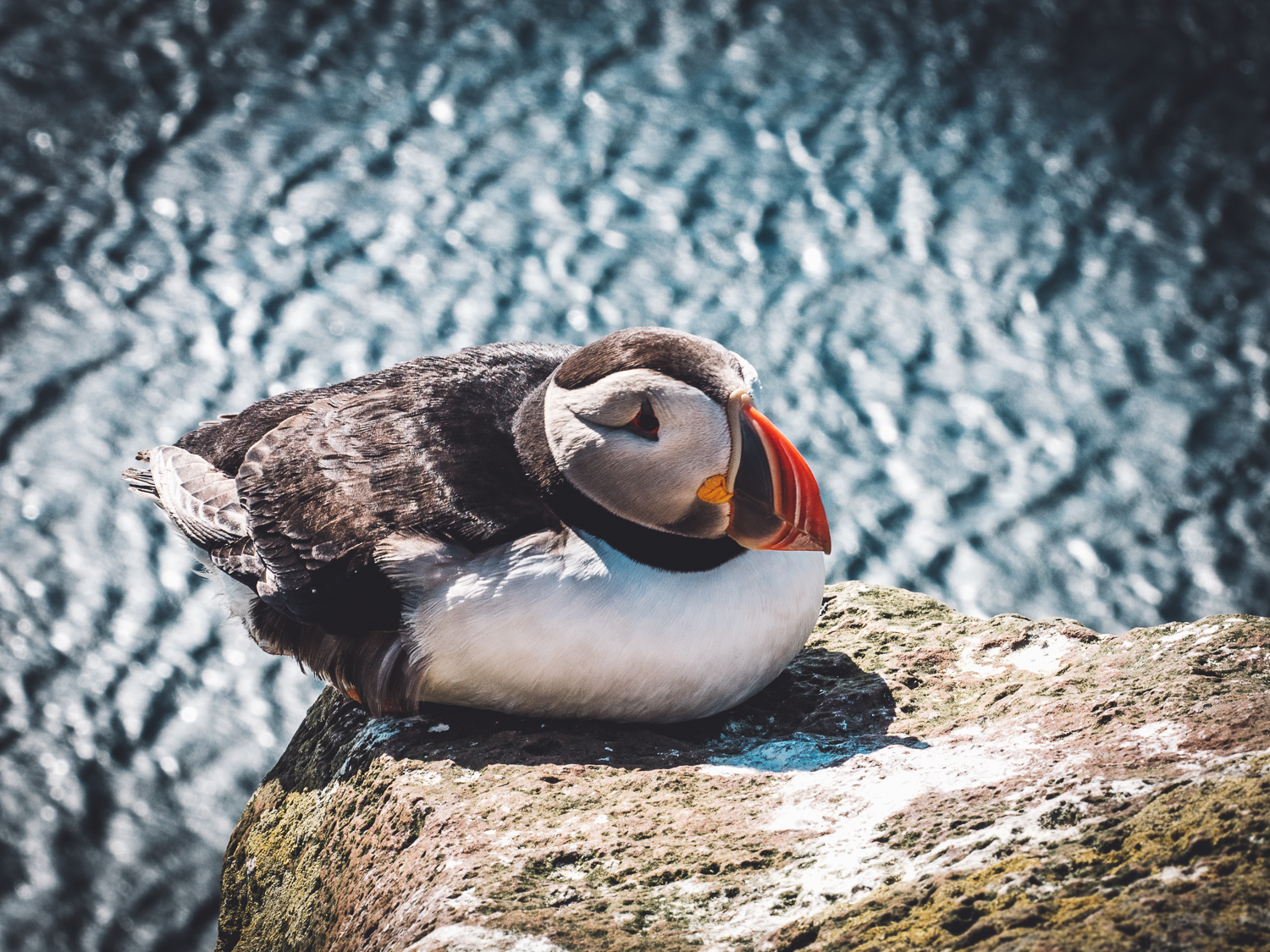 TG-4
Apart from her iPhone, my girlfriend used the TG-4 most of the trip. I used it a few times, it came in very handy while relaxing in the hot springs at Blue Lagoon.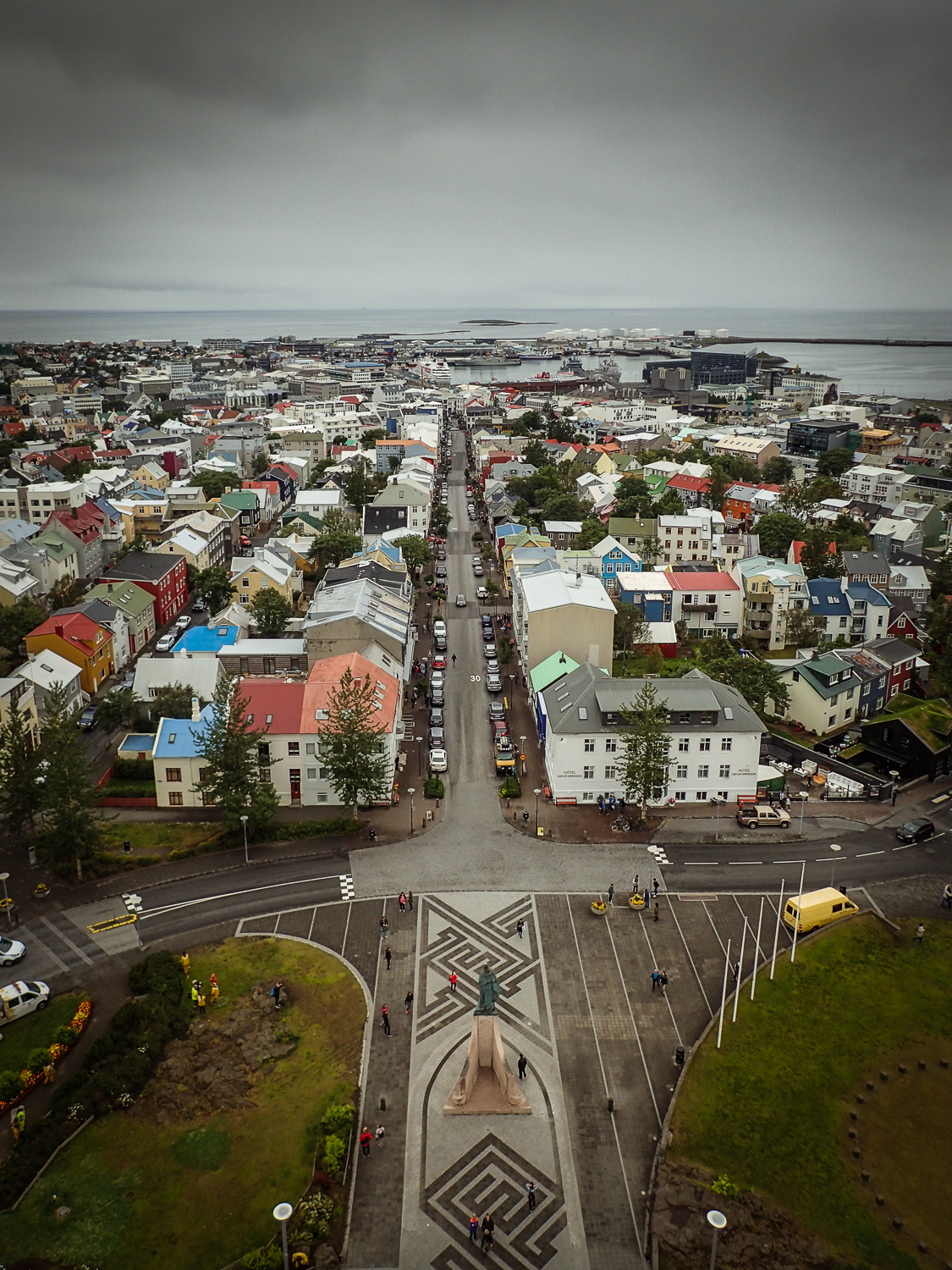 TG-Tracker
I brought this along as well, thinking that maybe I would do some vlogging or something, but after a few days it barely got any use. I just enjoy photography more than videography and found it difficult to remember to use it. I'm happy I have it though, as some of the footage I took with it provides nice memories of the trip, though would not win any awards!

Accessories
I also brought along the Olympus RM-UC1 remote cable release, some spare batteries and chargers, memory cards, cloths, and an ND filter.
In addition, I brought my prime lenses and my older E-M10, none of which I used mainly because they weren't waterproof.
I was able to comfortably fit all this gear in my ThinkTank Urban Approach 15 camera backpack.
Not pictured is the tripod I brought, the Cameron CF700BH tripod from Henry's, a popular camera chain in Canada. I used the tripod extensively on the trip, it was worth it to carry it around everywhere!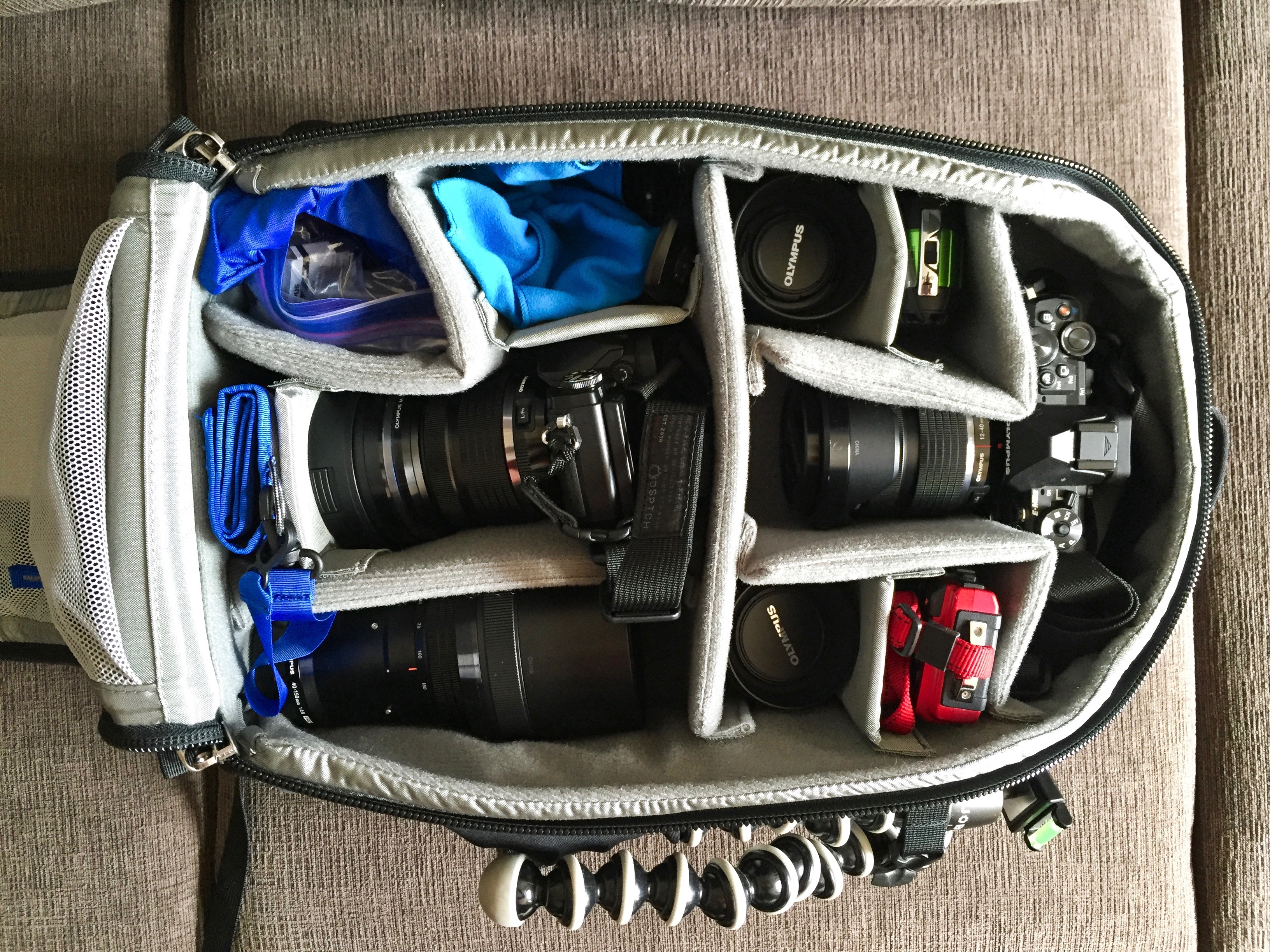 More General Thoughts About Iceland
I don't really have anything more to add to the volumes already written about Iceland, but it truly is an amazing place, particularly if you are into photography at all.
You will get to photograph in all types of weather, and if you don't like the weather the way it is at a particular time or place, just wait 15 minutes or drive 15km in some direction, you're bound to have different weather. I would love to go back again, perhaps next time during the winter months, when you can see the Northern Lights, and explore some of the ice caves.
The landscape is so varied, you feel like you are on a different planet every day.
Fjords, mossy rocks, waterfalls, geo-thermal areas, glaciers, you never know what you're going to run into!
And within these landscapes, you feel like you are alone in the world. You can go for so long or so far without seeing another person, it's like you are travelling around your own private playground. If you have a 4×4 vehicle (which I highly recommend and which is required if you want to go anywhere off the main ring road), it's like you can drive anywhere you want on the whole island. Every few minutes there is a beaten path, tempting you to turn off and see where it leads. Or you can park the car and then just walk wherever you want.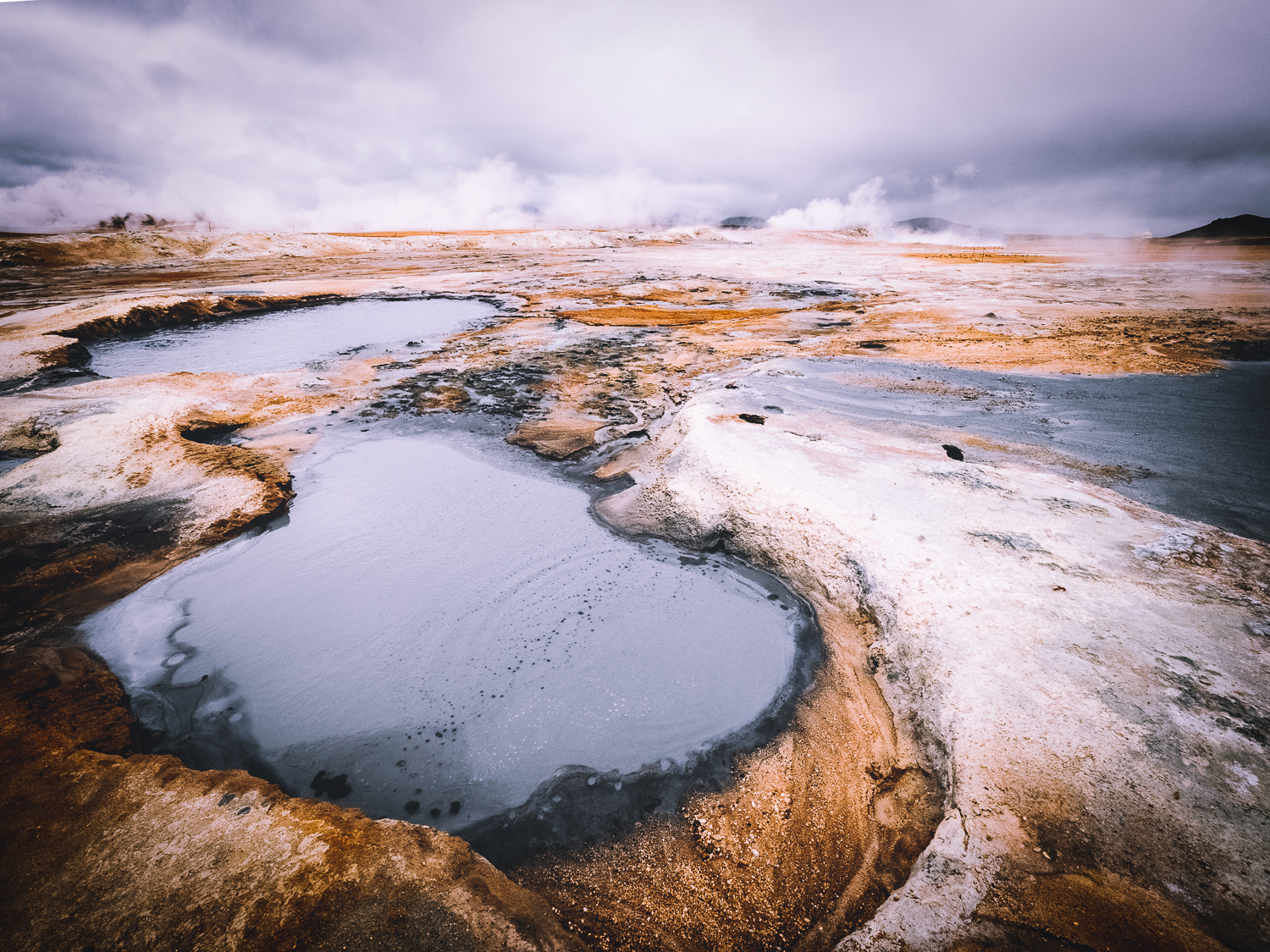 To me that is the best way to get photographs that are different than the ones you typically see. For sure you want to get the standard shot of each of the tourist locations, but I like to try to photograph the lesser viewed places as well, to provide a view of the location that you don't get to see as often. Or if photographing a very popular place, do it from a different angle or perspective, go in close or very far, or don't make it the main subject of the photograph. Anything that may help your photo stand out from the crowd.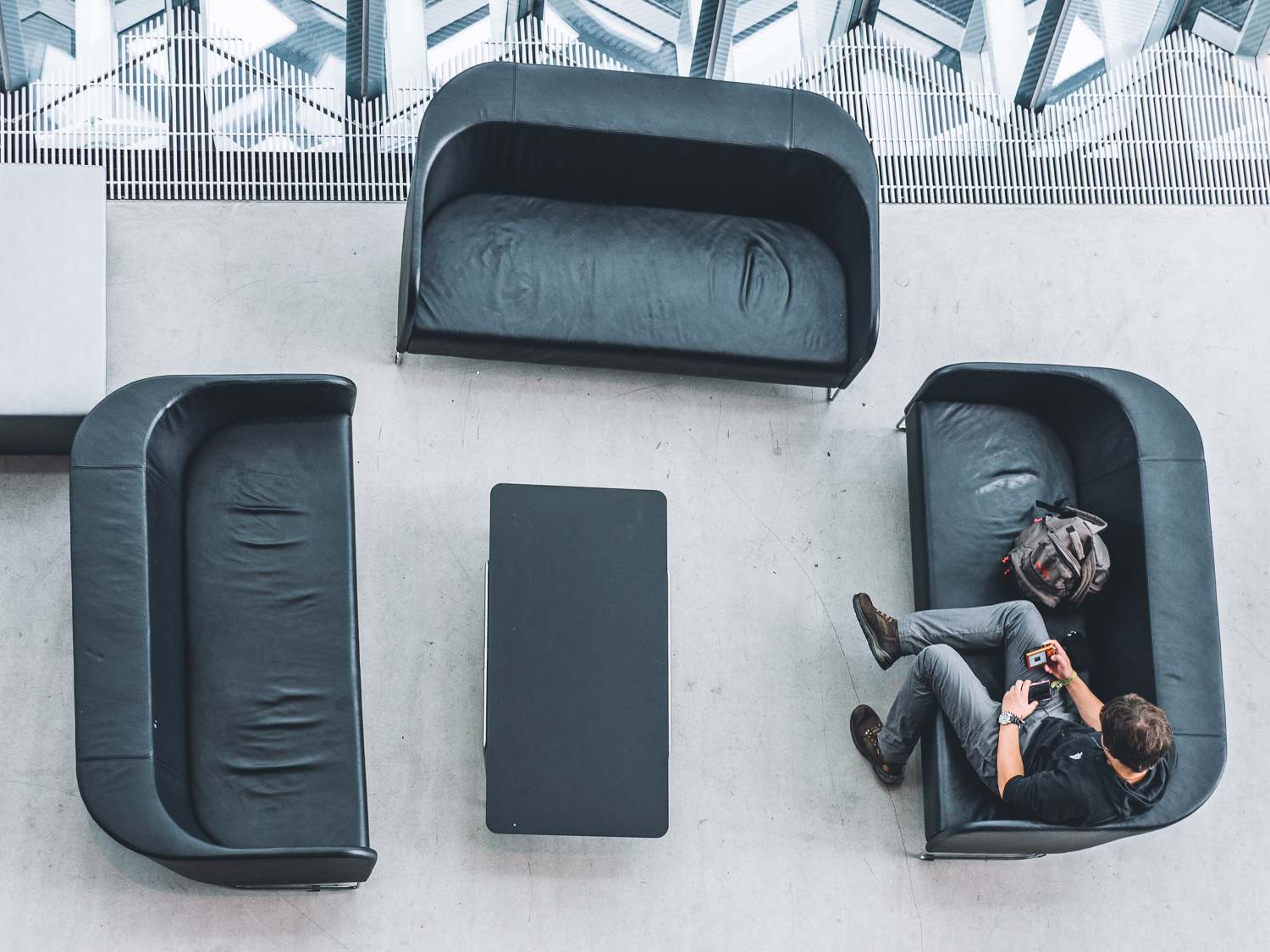 For My Next Trip
As of right now, I'm not sure where I will be heading for my next trip, though I plan on going somewhere before the fall arrives. If I do end up travelling more often, and I certainly hope that I do, I would like to add the following to my kit:
– It would definitely be nice to have two waterproof bodies. Though I had the E-M10 with me, and thought that I'd use it so I wouldn't have to change lenses as often, it was relegated to the camera bag for the whole trip, as the weather was so unpredictable. The E-M1ii is obviously very appealing, but I think I'll wait to see what a potential E-M5iii has to offer before I consider another body. But after all the money I spent on new equipment last year, this is not on the list for this year.
– I would like to invest in an ND filter system for the 7-14mm lens. The only thing that bothers me about this lens is that it doesn't natively accept ND filters. I need to do some research on the different third-party options currently available and then purchase one. I think having an ND filter for this lens will open up some opportunities for some other great photography. If you have any experience with any of the options out there, please let me know, I'd love to hear!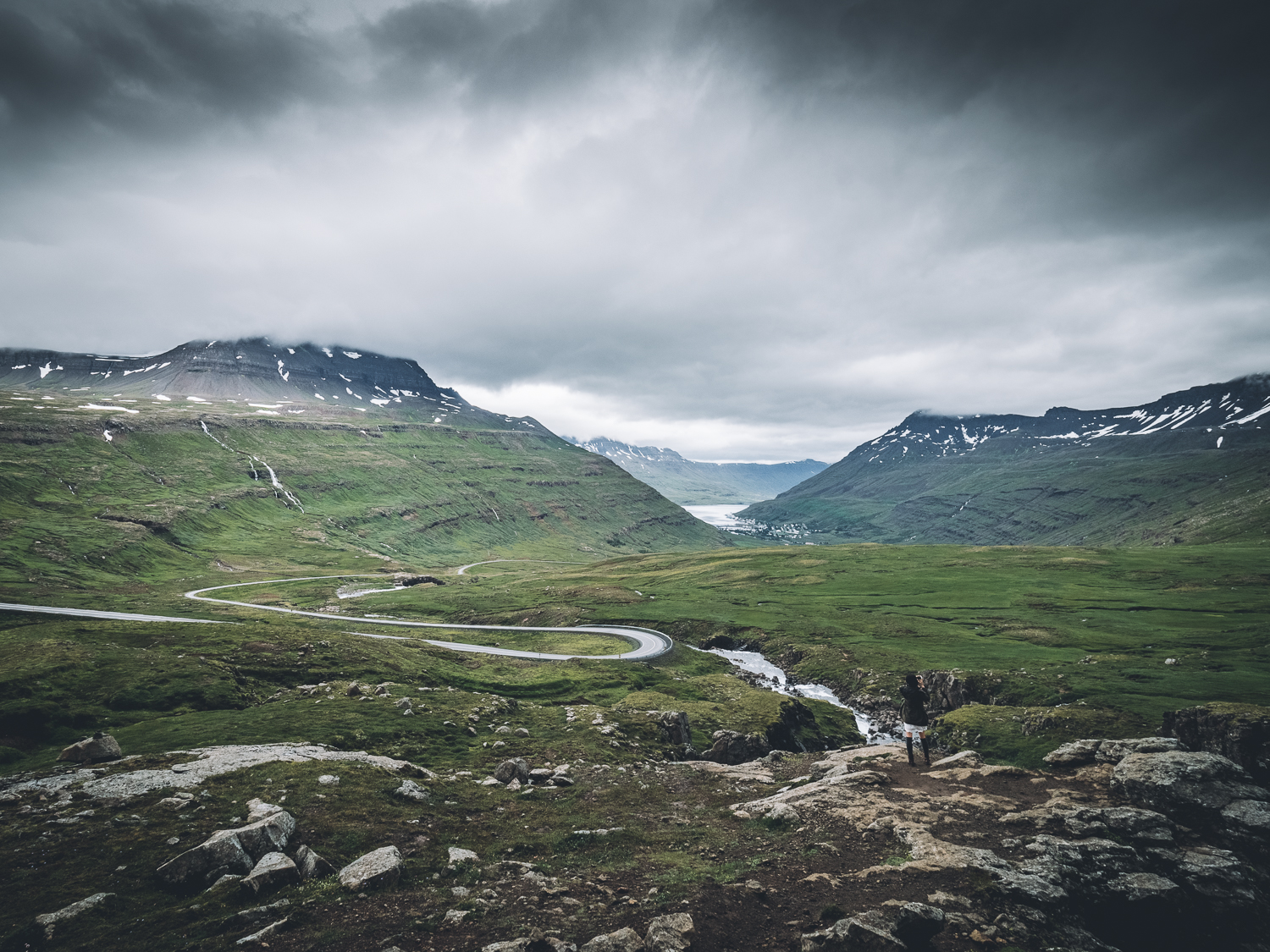 On my next trip, I would use my iPhone for photography a lot more. Having all the gear with me, I felt like I should use it for everything. But a lot of the personally most memorable moments of the trip are the quick and simple shots that my girlfriend took with her iPhone. They aren't photos to be edited and shared with the world, but they provide amazing memories!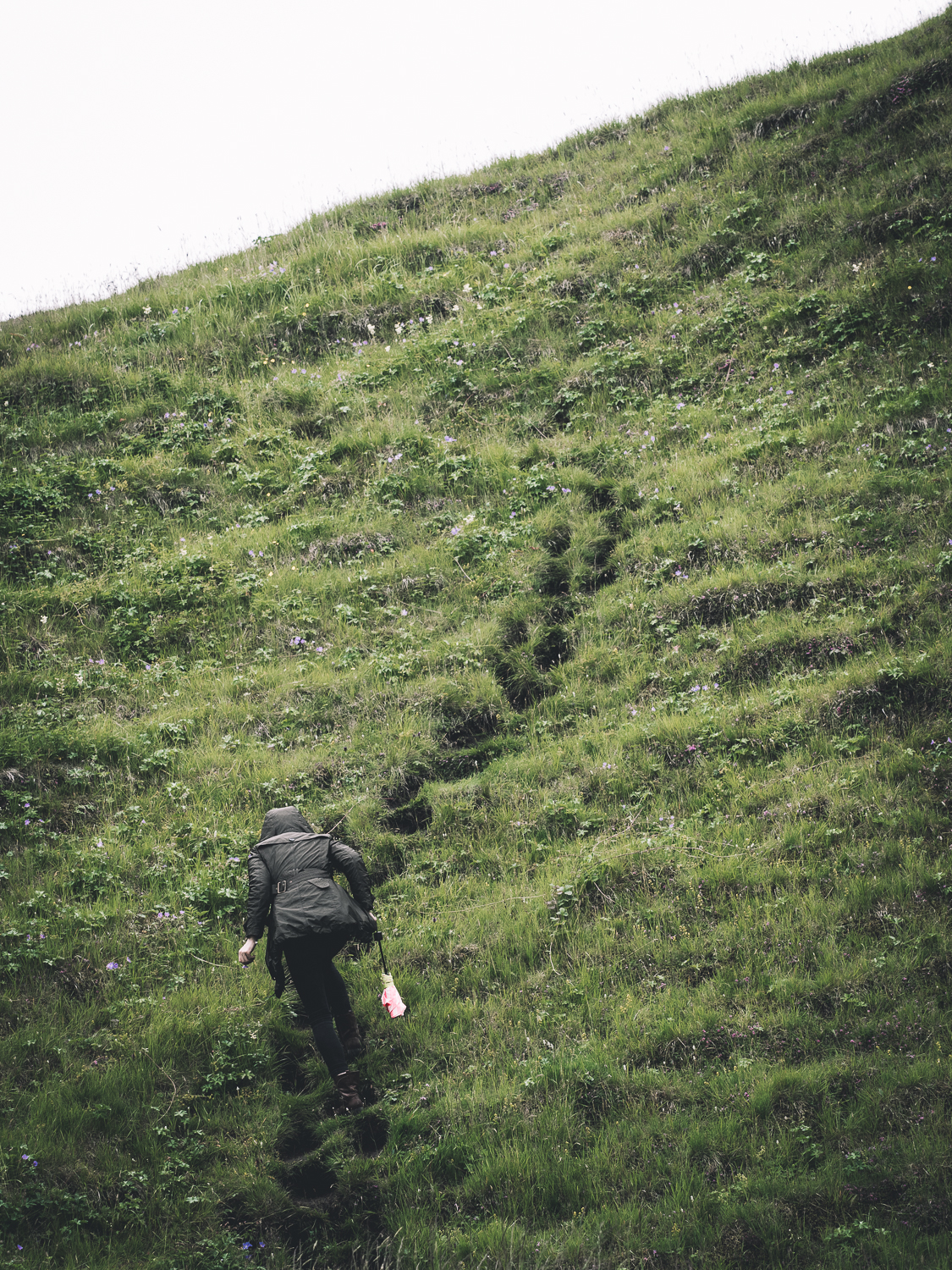 One last thing, though not photography related, next time I travel, I will note down my thoughts each day. I really wish I had taken the time to do this in Iceland. Even if it's just to jot down some point form items before bed or at breakfast, I think it's important to take time to really reflect. It was really an amazing experience, it's difficult to write about it months after leaving. But then again there is no way my pictures or words would have done it justice.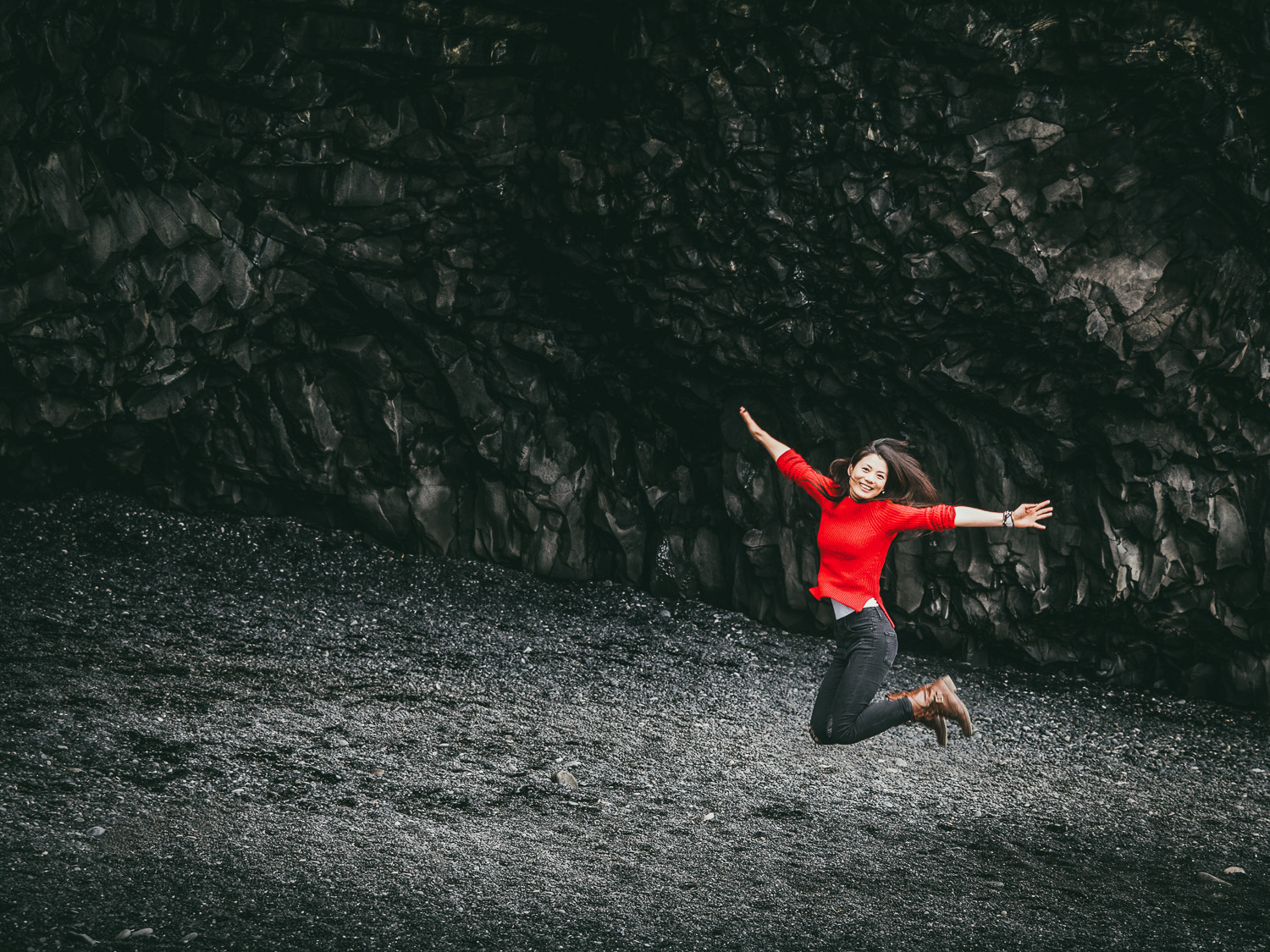 ---
Support us by shopping at Amazon. Thanks.
[easyazon_link identifier="B00S6DBM2S" locale="US" tag="mhmedia07-20″]Olympus OM-D E-M5 Mark II[/easyazon_link]
[easyazon_link identifier="B016LKFEWG" locale="US" tag="mhmedia07-20″]Olympus OM-D E-M10 Mark II[/easyazon_link]
[easyazon_link identifier="B00WENHU6S" locale="US" tag="mhmedia07-20″]Olympus M. Zuiko 7-14mmF2.8[/easyazon_link]
[easyazon_link identifier="B00EY3YGBS" locale="US" tag="mhmedia07-20″]Olympus M. Zuiko 12-40mmF2.8[/easyazon_link]
[easyazon_link identifier="B00NGSLSK4″ locale="US" tag="mhmedia07-20″]Olympus M. Zuiko 40-150mmF2.8[/easyazon_link]
[easyazon_link identifier="B00UH41VKC" locale="US" tag="mhmedia07-20″]ThinkTank Urban Approach 15 Backpack[/easyazon_link]
---
---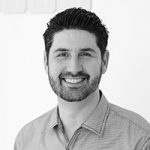 John Salvino is originally from Toronto, Canada but has lived in China for over two and a half years now. Since he arrived, he has visited many cities in Mainland China, along with Hong Kong, Macau, and Taiwan. He's also found time to visit Vietnam and Thailand. He credits his love of photography for both allowing him and inspiring him to travel, and he hopes to continue to do so for many more years to come. Apart from photography and the web, he enjoys music and learning languages.