The Benefits of Traveling Light
"He who would travel happily must travel light." Antoine de Saint-Exupery
It was around 1962 when I first stepped foot outside of the US, on a family trip to the Texas/Mexico border including a visit to Laredo. Looking across the Rio Grande River into Nuevo Laredo, I experienced that first thrill, and at the same time an uncertainty of crossing a border. What a daring thing I was doing, I thought, going into a foreign country, into a place where my language was a foreign tongue. I remember trying some of my basic Spanish phrases, "Hola," "Como Esta?," and a few others that came out pretty garbled from the lips of a very shy kid. Even though it was a brief family trip the excitement of new & foreign places resonated with me.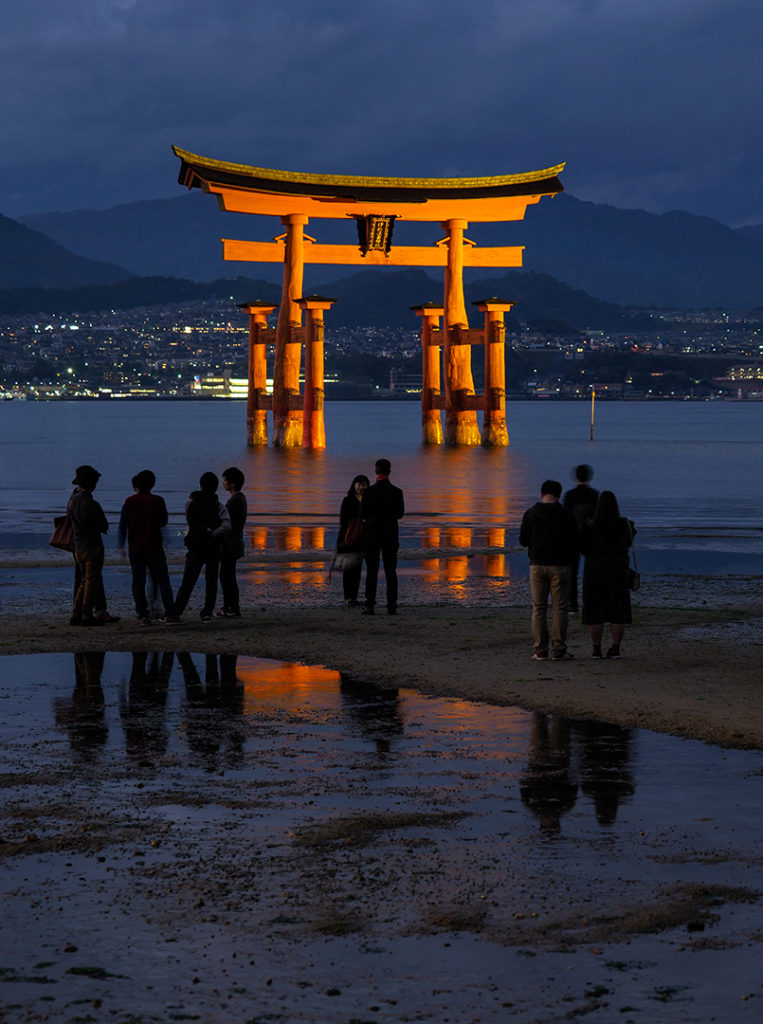 Fast-forward to today…travel/location photography is the main component of my professional work now, and I know that my first foray into that foreign country was a catalyst for my love of adventure and travel.
Traveling extensively for the past 35+ years as a photographer, I am constantly on the search for ways to reduce the weight of my accompanying baggage, both equipment and personal. 2016 was a busy travel year; I just finished a shoot in Japan, the 28th country I worked in this year. My world is pretty much about traveling light, as heavy bags really do slow you down, literally and professionally.
I'm one of Olympus' "Visionaries" because I believe in the company's vision for our industry: small, compact, extremely high quality… gear you can carry all day with suffering "camera fatigue." I believe Olympus is following the design ethic that Oskar Barnack used when building the first Leica in 1927: small, compact, ergonomic and a camera one could carry all day. Sounds familiar, eh?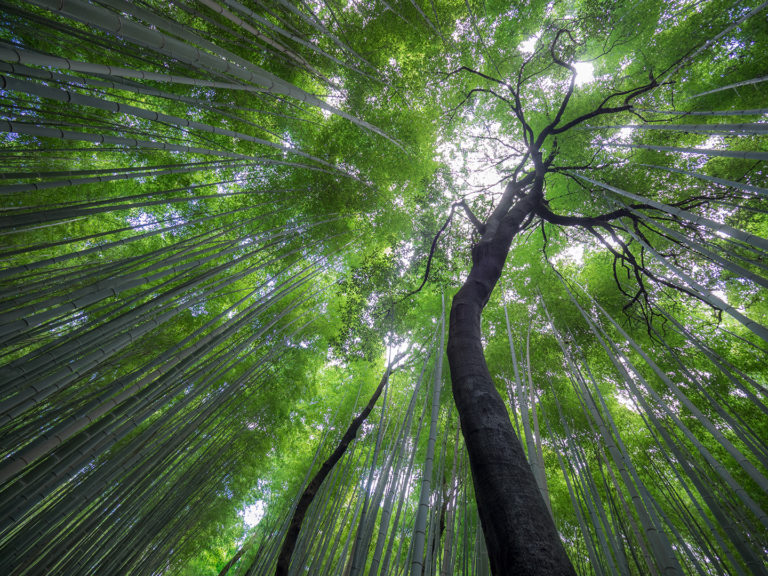 Here's my list to make your travel & photography all the more pleasurable & productive.
Camera & lenses:
I have preached in talks/seminars/lectures/workshops what I consider the benefits of the Micro Four Thirds (MFT) system. The sensor is smaller than a full-size sensor, which allows 35mm equivalency lens lengths to be accomplished with much lighter and smaller lenses. Until the law of physics is changed, lens speed will dictate the size of lenses based on their millimeter rating. My Olympus 40-150mm f2.8 lens is equivalent to an 80-300 f2.8, and is considerably smaller and lighter than a Full Frame (FX) lens
When working in the field, I carry two E-M1 MkII bodies, on a BlackRapid "Dual" strap. This strap allows a camera to suspend from each shoulder, with no chance of the strap slipping. On those bodies, I usually carry the Olympus 12-40mm f2.8 (24-80mm in FX equivalency) and a 40-150mm f2.8 (80-300mm FX equivalent) Olympus Pro lens. Unless sports or wildlife specific, I find I can accomplish 98% of my photographic needs with these lenses. I have a couple of extra batteries in the small cellphone pouch that can clip onto the BlackRapid strap.
I'll often stick the 7-14mm f2.8 lens in a pocket, so I have coverage from 14mm FX equivalence out to 300mm. A lot of range covered here.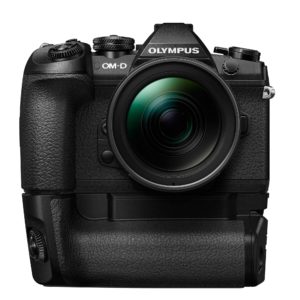 Here are the Olympus lenses from which I'll choose for my particular assignment:
8mm f1.8 fisheye – Yep, you read right, an f1.8 16mm equivalent lens. Great for those huge sky photos.
7-14mm f2.8 – A workhorse, as I always seem to find need of this lens.
12-40mm f2.8 – If only working with one lens, it would be this. 24-80mm FX equivalent, and a pretty awesome near-macro
40-150mm f2.8 – One of the greatest inventions since canned beer, this 80-300mm FX equivalent lens works for so many situations, from portraits and landscape to sports and wildlife, this is a great lens. And with the MC-14 1.4 millimeter converter on this, you have a very real-world African wildlife lens reaching out to 420mm.
MC-14 teleconverter – Usable on the 40-150mm f2.8 and the 300mm f4, this always goes with me, as so many times you want just a bit more lens length. Think of this, with the 300mm f4 and MC-14, you have an FX equivalent 840mm f5.6
300mm f4 – Speaking of this lens, here it is on my list. A fantastically sharp lens, it is the perfect lens for Africa and other wildlife locations. Bosque del Apache, here it comes.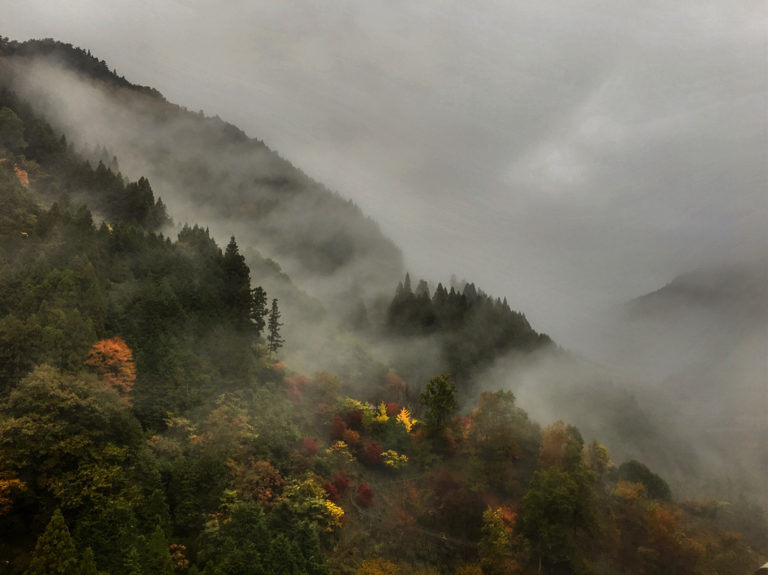 Other specific usage lenses from which I'll choose for low light situations:
12mm f2 – I've found usage after usage for this tiny jewel of a lens. I will carry this in my roll-aboard ThinkTank bag, along with the 25mm f1.2 for those low light situations, and/or where I want to really drop the background out of focus.
25mm f1.2 – This is an amazing piece of glass, sharp, beautifully built, I've found myself looking for subjects I can photograph with this lens.
75mm f1.8 – Another jewel of a prime lens. I'll often use these three lenses, the 12mm f2, the 25mm f1.2 and the 75mm f1.8 for working in those low-light conditions.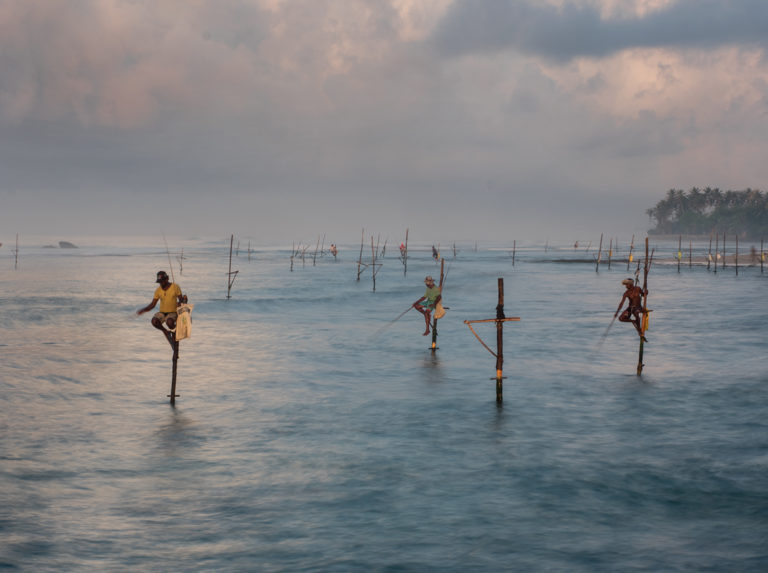 Travel and working bags:
As air travel becomes worse, the photographer is continuously fighting an uphill battle in terms of traveling with gear. Overhead space on planes comes at a premium (literally as some airlines now charge for overhead space) given nearly every flight is loaded to capacity. And if you think you can argue with a gate agent when traveling internationally that your bags fall within "international carry on regulations," I've got a bridge to sell you. In so many inter-continental flight, from South America to Africa, Asia to Europe and Australia, that determination of what you can bring aboard is determined by the gate agent, who is most often judge and jury on that argument. Who wants their expensive gear delegated to checked luggage?
I use the ThinkTank Airport Advantage bag for carrying gear aboard the aircraft. I've carried this on international as well as commuter flights, with limited overhead and haven't had a problem (but there is that first time waiting everyone.) This bag is compact, provided a locking system if the horrors of having to gate-check a bag happens.
Again, this is the beauty of the Olympus system, the compact size of the lenses and bodies allow me to pack everything in this case, including batteries/charger, 3 camera bodies, lenses ranging from 16mm FX equivalent out to 600mm f4, my Singh Ray filters and my flash. This entire bag weighs under 22 pounds. See the photo below of my working ThinkTank Airport Advantage.
Once on the ground, if I am working in an environment where I may need a greater compliment of lenses, I'll use the ThinkTank Retrospective 7 bag. As a long-time traveler, I find that even if you go to that larger bag, you will fill the space accordingly. The Retrospective 7 bag works really well, and takes a minimum of space but can pack a surprising amount of gear.
In years of travel, I've found the Eagle Creek line of bags to be great: lightweight, durable and very realistic in terms of packability as well as dragging through an airport. An argument today over the 4-wheeled bags vs. the 2-wheeled bags; I still prefer the 2-wheeled bag, tows straight behind me and moves over uneven ground. Check out the Eagle Creek ORV 30 bag, large but able to also carry tripods, reflectors, etc in addition to your clothing. I trying to go lighter still, check out the Eagle Creek "Load Warrior" series, the link takes you to the Load Warrior 26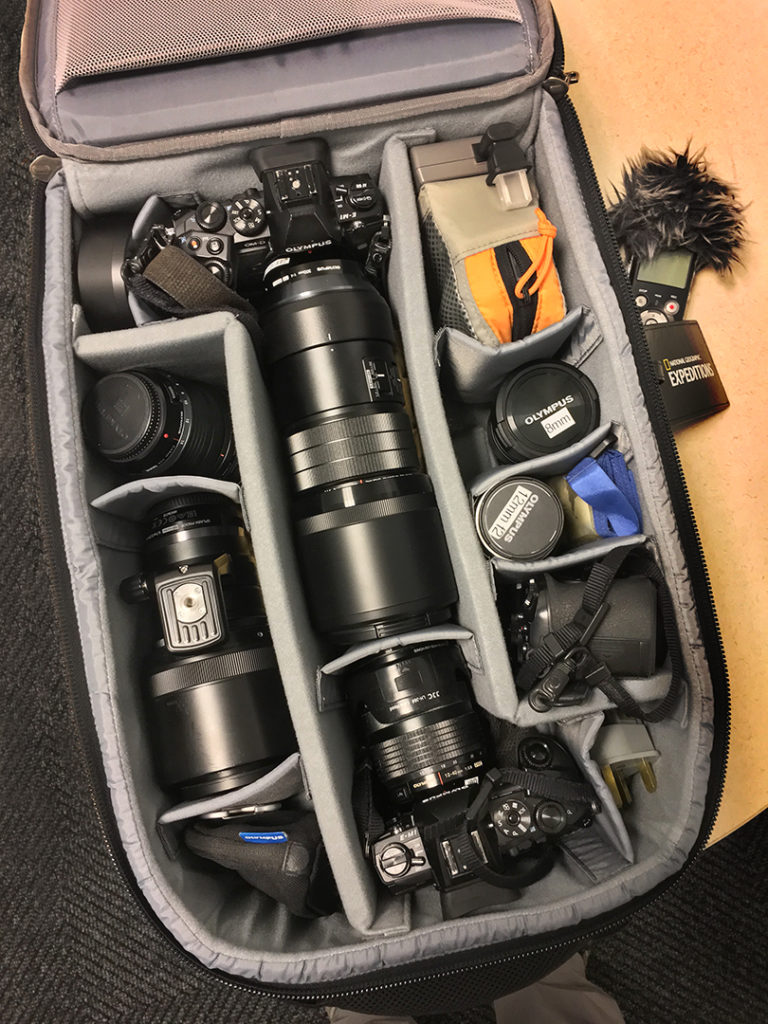 Travel Clothing:
For many years, my vanity fought the idea of "travel clothing." I saw it as nerdy and not-cool. But I tried an "ExOfficio" shirt once, synthetic with a zipper pocket for my passport or other important papers and I was hooked. I use Patagonia travel-specific pants and shirts a ton as they are rugged, putting up with the abuses of travel and equally important, wash quickly and dry rapidly in your hotel room. I'm a fan of the Patagonia Quandry pants. Check out the Patagonia "Sol Patrol " shirt, this link is to long sleeved version, short also available. Both pants and shirts have an SPF built in, for sun protection. If traveling to areas with endemic malaria, consider spraying your clothing with Permethrin, an insect repellent that will work to repel mosquitoes for 5-6 washings.
Another nerdy thing that I always travel with is my hat. I've tried baseball hats, which are a pain for the shooting photographer as one constantly is turning it backwards to shoot vertically. Also, a baseball hat provides no sun protection for ears and neck. So, I have been using the Tilley "Airflo." Guaranteed against essentially anything this hat has been on so many assignments with me, that I've lost count. It has a wind cord, to cinch the hat down so it won't come off in strong winds. Plus, and here's the big plus, the brim will collapse against your forehead when holding a camera vertically, then spring back to normal position after shooting.
Travel minutiae:
Stuff I always carry:
2-chamois cloths. Great as an impromptu raincoat for my cameras, use it to wipe off front filters (never the front element) Don't buy the synthetics, look for the real ones at local auto supply, Target, etc.
Small umbrella: I travel with a "SeaToSummit" travel umbrella. Great products from this Boulder, Colorado based company. This is a really small umbrella (5.3 ounces) that provides to a decent sized canopy
SeatoSummit Aeros travel pillow: It is amazing how your carry on bag will build in bulk and weight unless carefully watched. This pillow is ridiculously small (3 ounces), packs very small and works nicely when traveling back in steerage. Trust me, anything to reduce bulk and/or weight.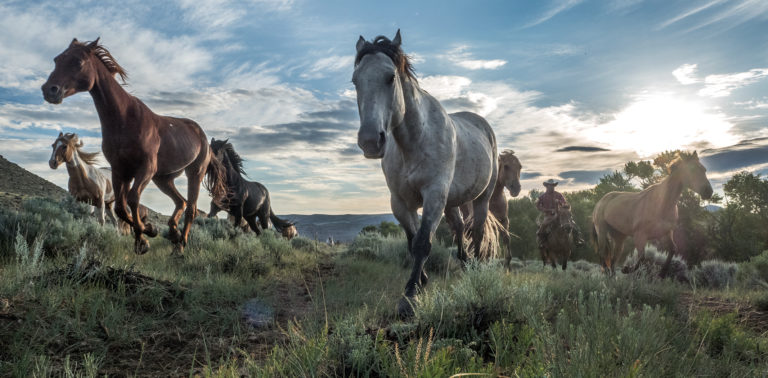 I travel with either a ThinkTank "ShapeShifter" or "Perception Pro" backpack. The Shapeshifter will carry up to a 17" laptop, the Perception Pro, a 15" laptop. These are deceiving bags, as you really can't believe so mush will fit into such a small space. Within mine is my traveling office stuff, some of which is listed below.
I used to carry a "Monster" brand extension cord with USB ports. I can't find that model anymore, so I've just purchased a "Bestek" Portable Power Strip. This compact power strip has a two outlets, and 2 USB outlets: one is a 5.8V, the other is a 4.9V. This can impact charging times for your iPad, so be sure and use correct port for maximum charging ability. I also ALWAYS carry a three prong (type B) to two prong (Type A,for US outlets, grounded to ungrounded ) adapter with me, as often you'll find some locations (older, very often in US) won't have a three prong outlet. I plug this Bestek power strip either directly into the plug adapter to local type of plug, or use the 3-2 adapter if necessary.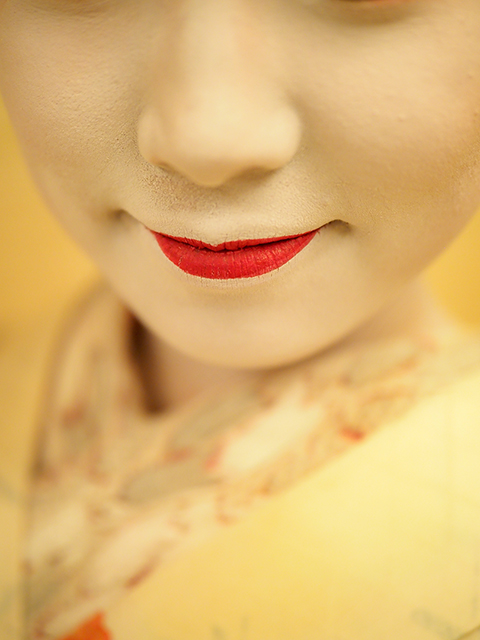 1-2 local plug adapters. Here's a great website that provides you photos and designation info for international power plug
There are also compact multi-adapters made, if buying MAKE SURE the country your intending to visit is included in the built-in adapters. Many available via Amazon, here's an example of one
Small headlamp or flashlight which is always with me, REI sells some great ones. I carry a small and cheap tungsten flashlight, found at Target, etc, sometimes in the checkout aisle. These are nice for light painting, as the tungsten light provides a very warm light. I also carry a Black Diamond "Icon" headlamp that projects an intensely powerful beam, in addition to a lesser-power consuming light source and a red light, great for illuminating something at night without causing a loss of night vision. In that headlamp I use Lithium batteries, long lasting, coming in at nearly 1.7 volts instead of the usual 1.5V of standard AA batteries, and cost a bit more, but worth it for longevity and weight savings.
I frequent "Bed Bath & Beyond" as their travel section of stuff is awesome. Folding hair brushes, tiny individual packets of Tide, travel sized deodorants, toothbrushes, toothpastes, etc..the selection is huge. Look at their small bottles, in which shampoos, etc can be downsized. In that same line of thinking, in my "dopp kit," I carry a very small bottle of "Maca Root Shave Cream" from the Body Shop. This stuff is amazing, as a little goes a long way and provides an incredibly close shave from a tiny dab.
In the conversation of clothes washing, I carry a small "sink stopper." Hotel laundry can be expensive, slow or non-existent, and I find that the clothing I use on the road (as noted above, mostly synthetics) is fast drying after a quick wash in my sink. I can't tell you how many hotels/inns/places I've stayed that had no way of stopping up the sink, this simple device has made travel that much easier. Look at your grocery store, hardware store or Bed Bath and Beyond.
Remember the old saw about packing when you're backpacking: go through your selection of stuff, pull out what you know you won't use, then reduce that pile by another 50%. With those quick dry clothes, one can pack 2-3 pairs of pants 3 shirts along with synthetic underwear, all of which will dry in your hotel. Don't let the weight of your baggage get in the way of your experience.
"Traveling – it leaves you speechless, then turns you into a storyteller." – Ibn Battuta
Speaking of travel, this year was pretty crazy… I had the opportunity of working/shooting in over 30 countries in 2016. Below you'll find photos from the places I visited…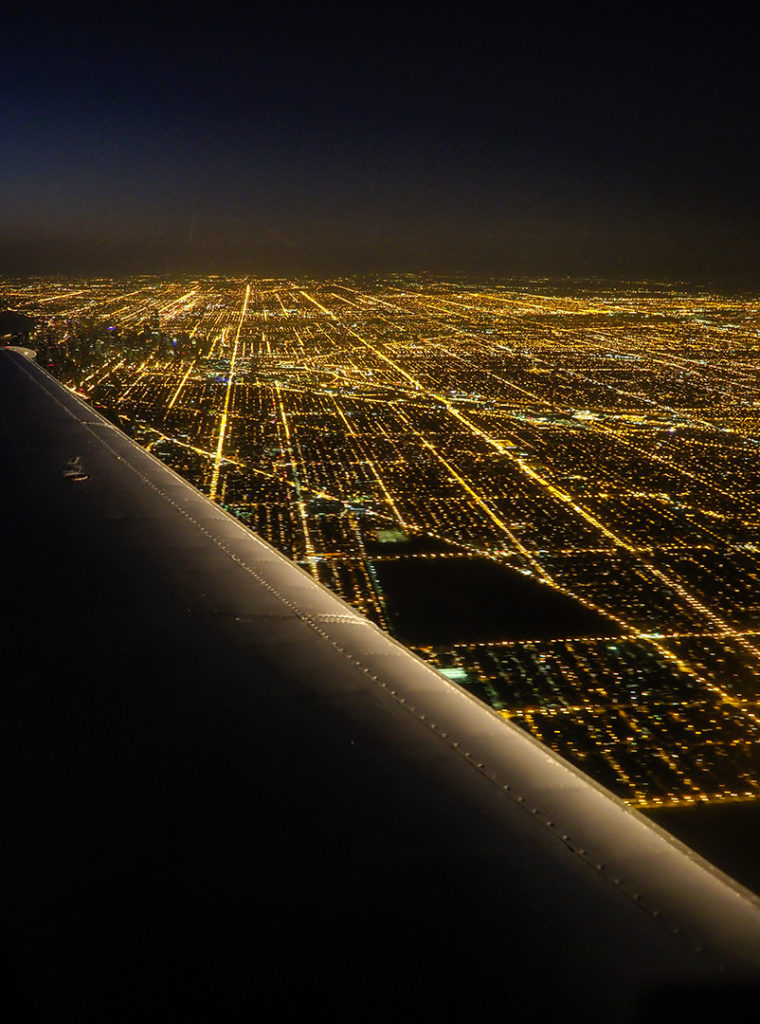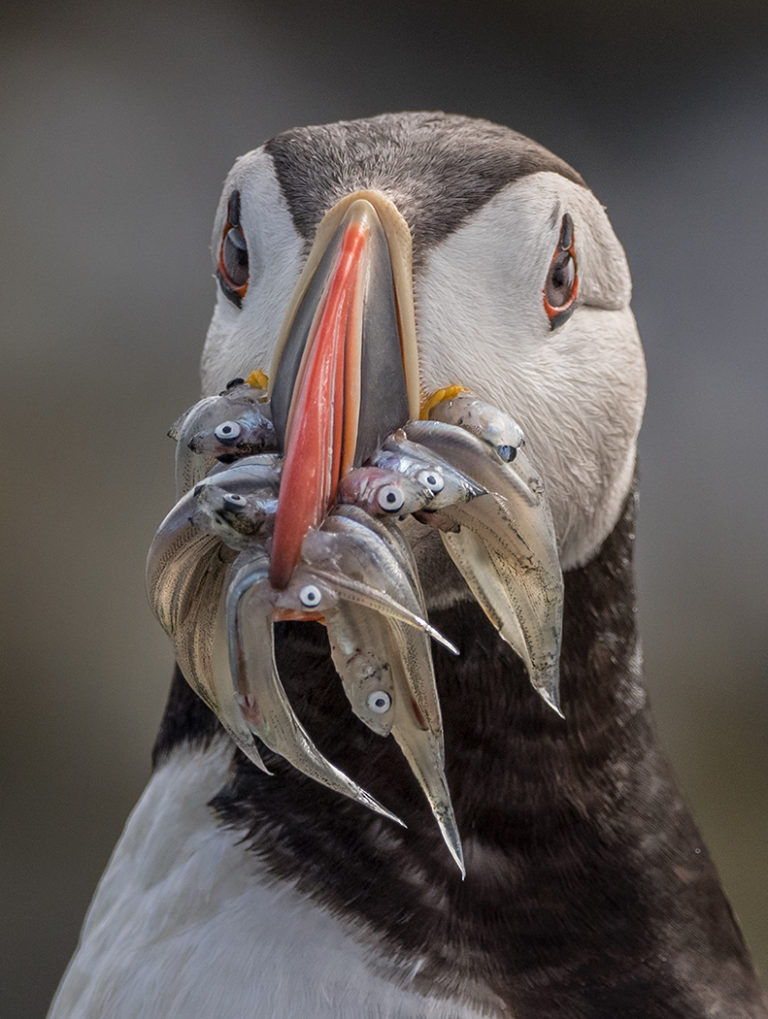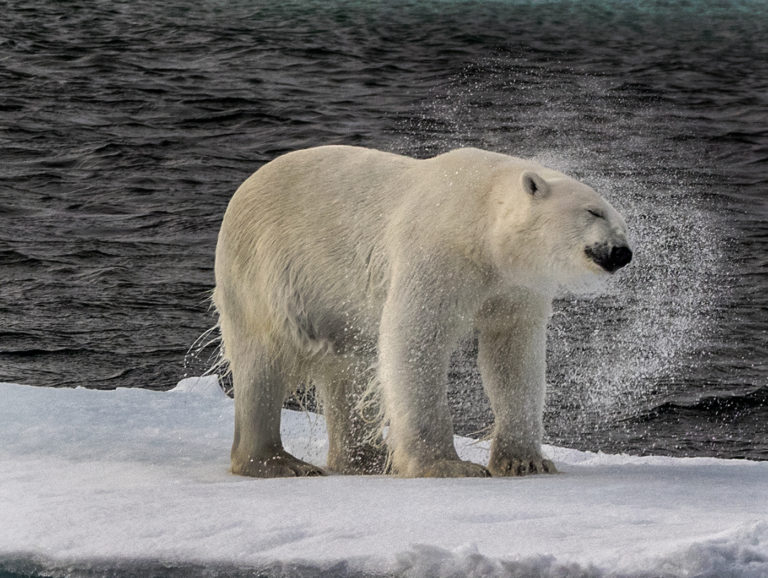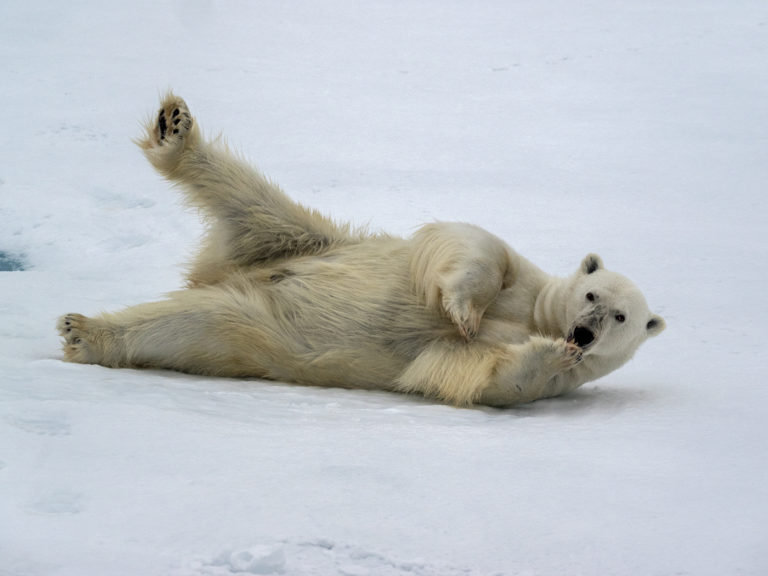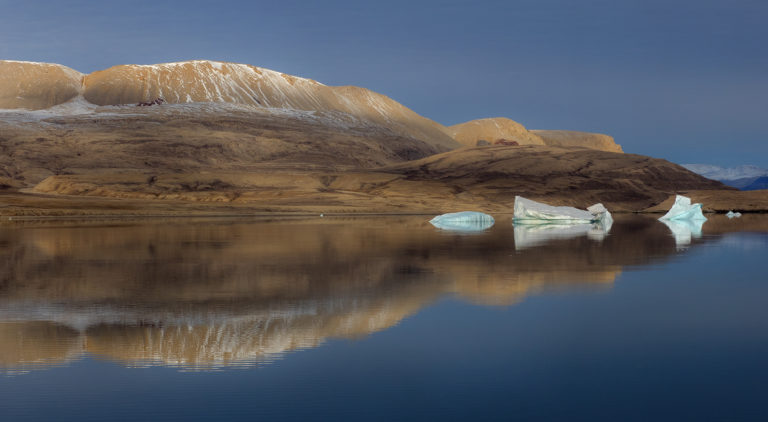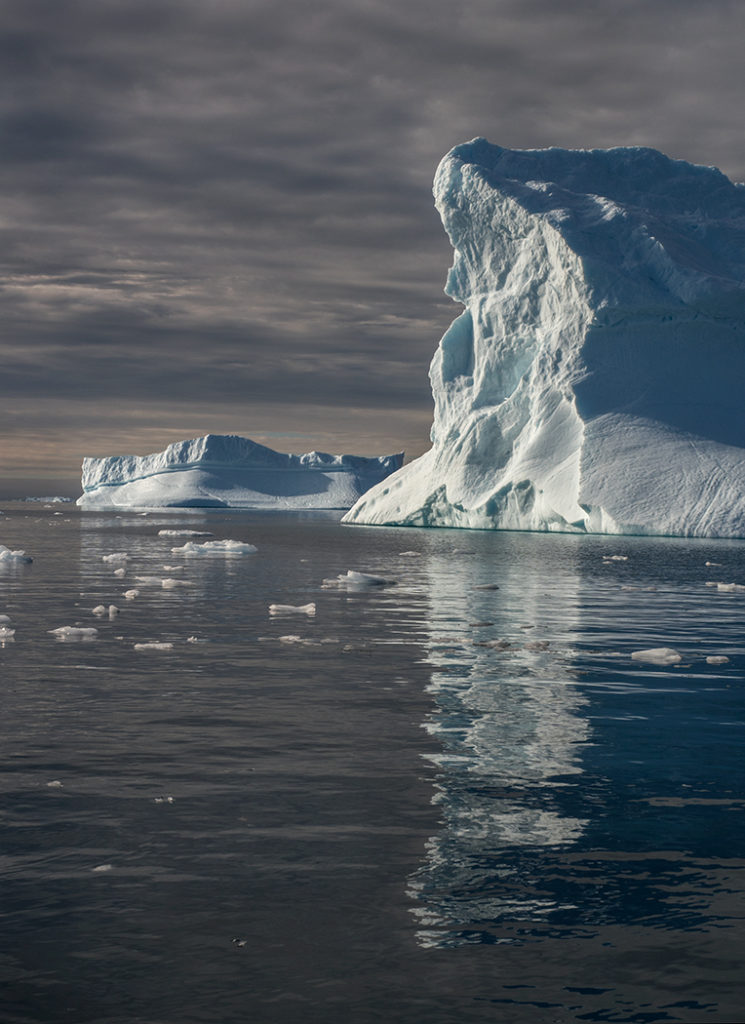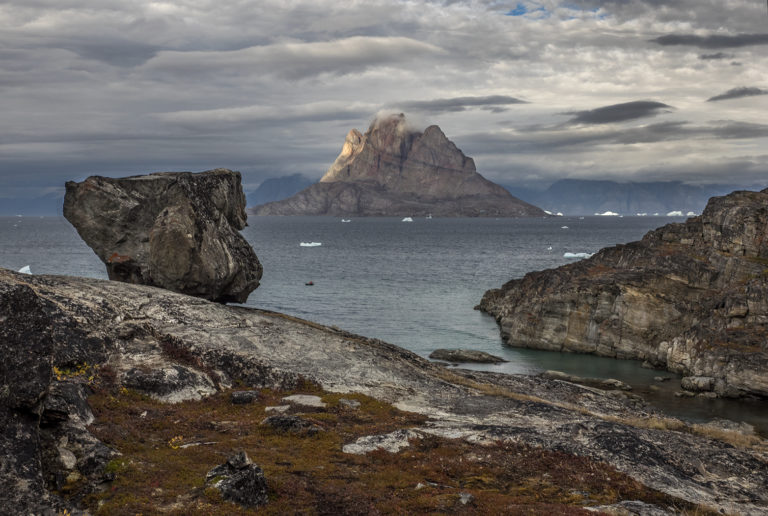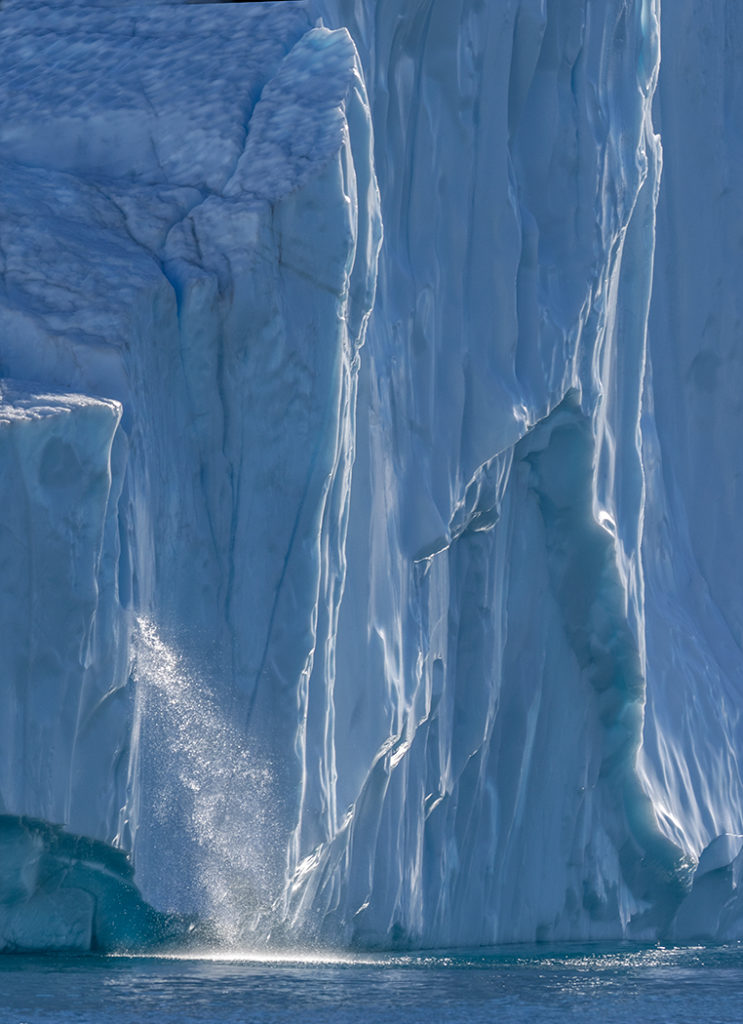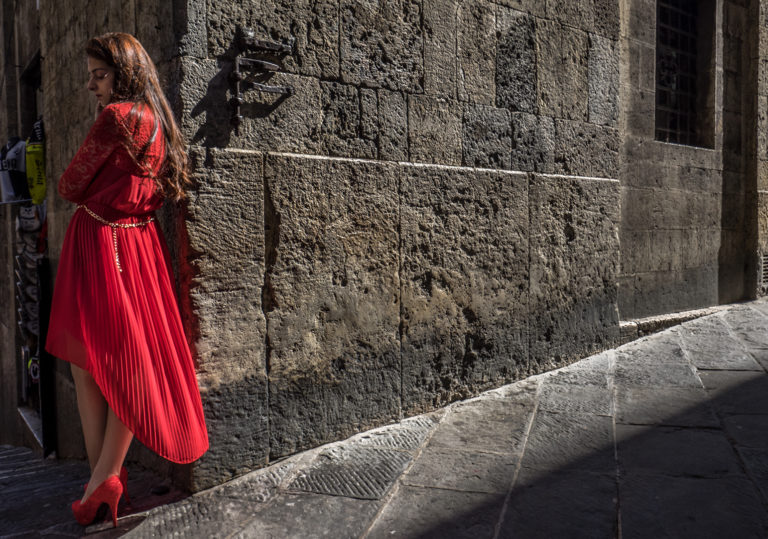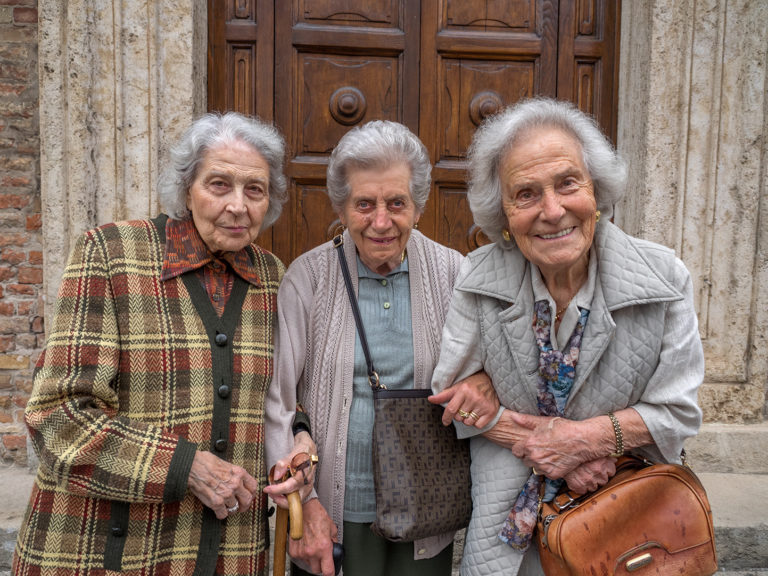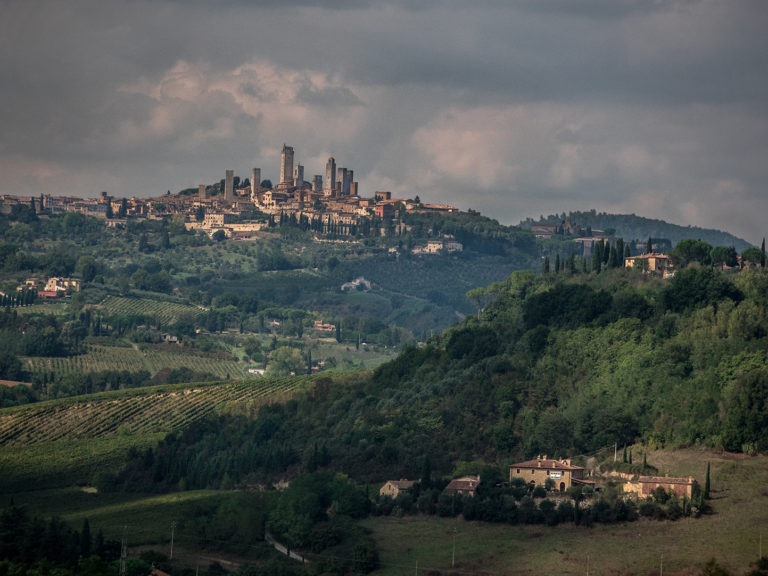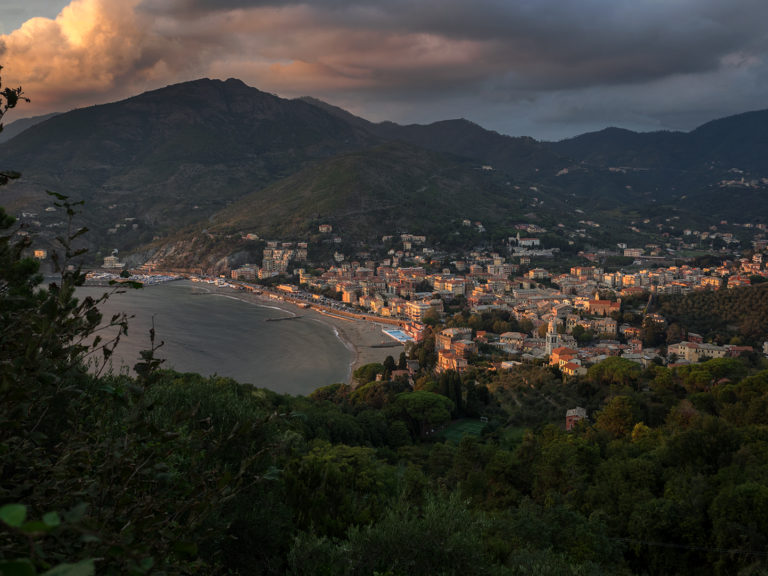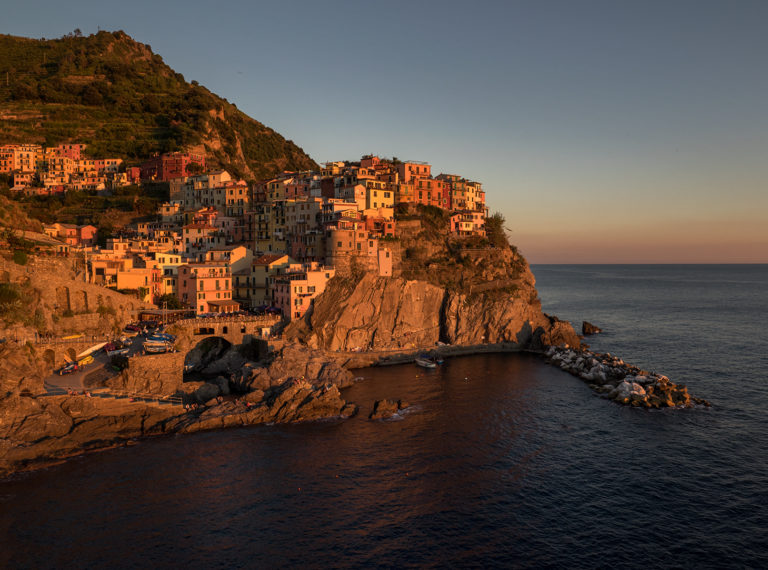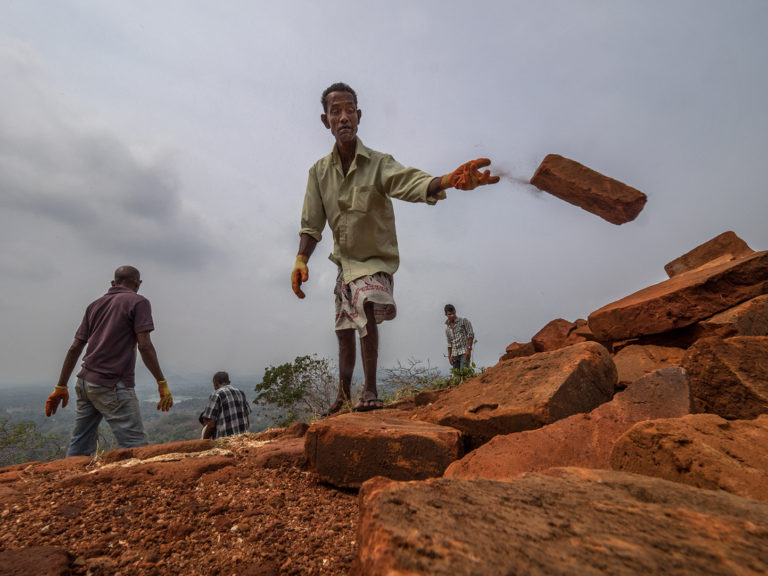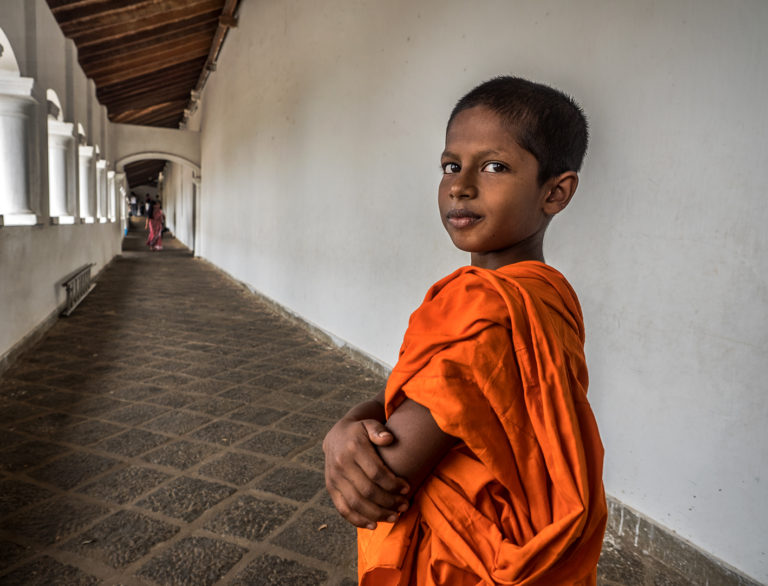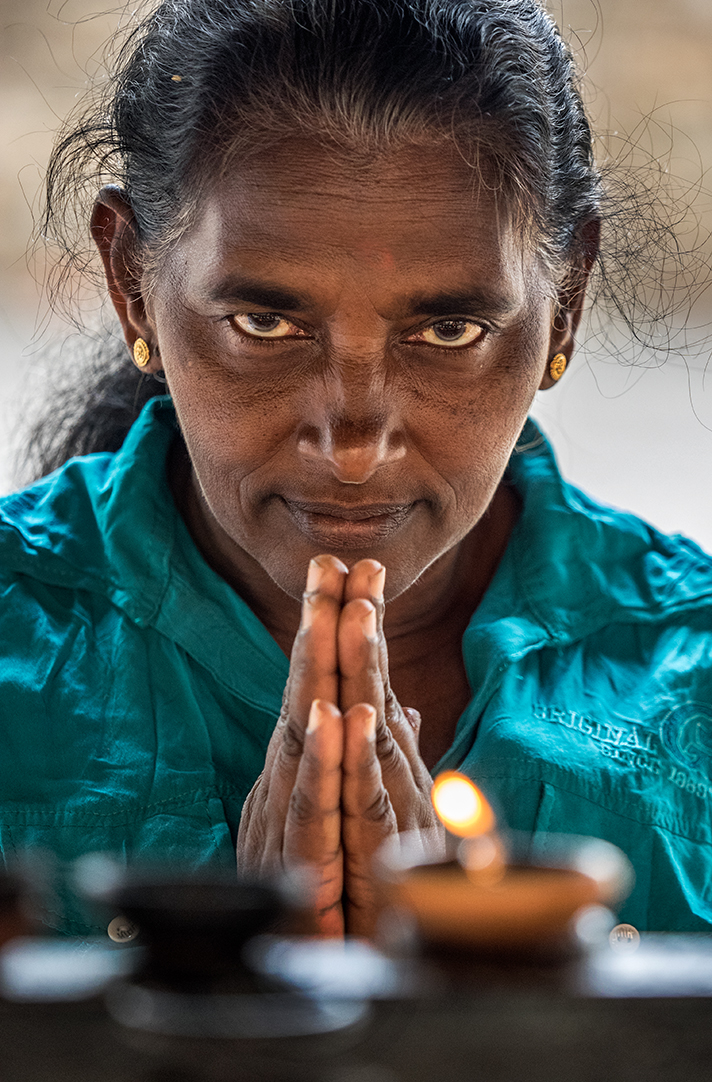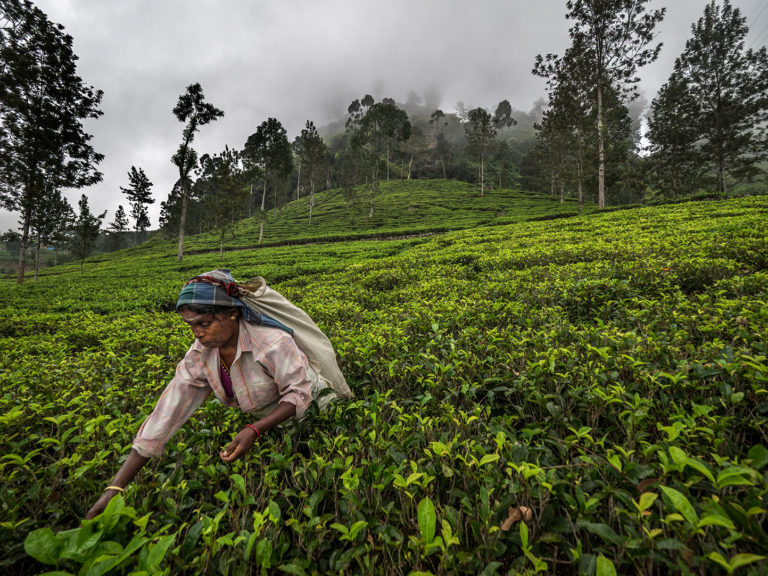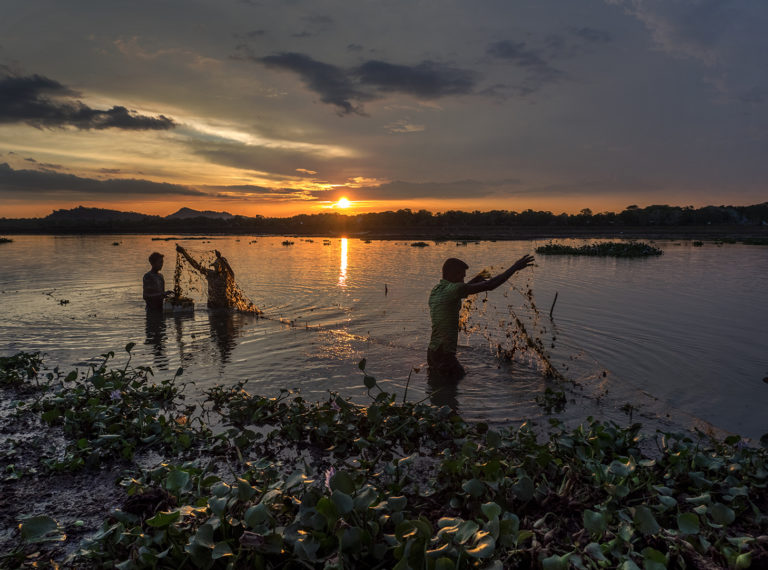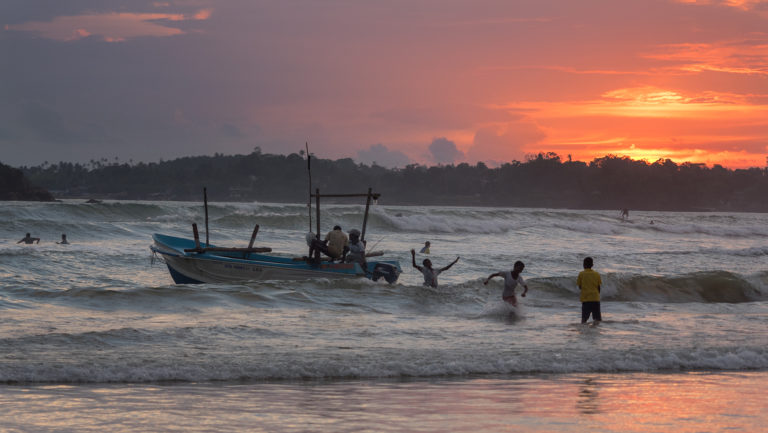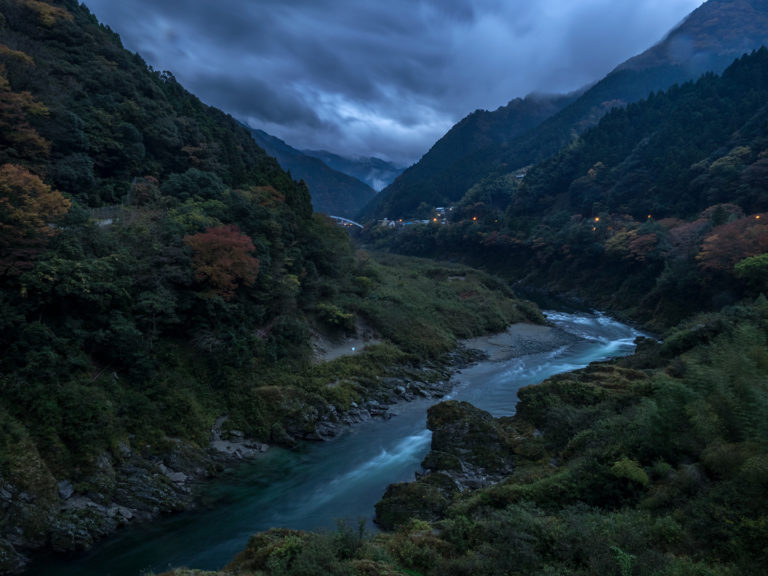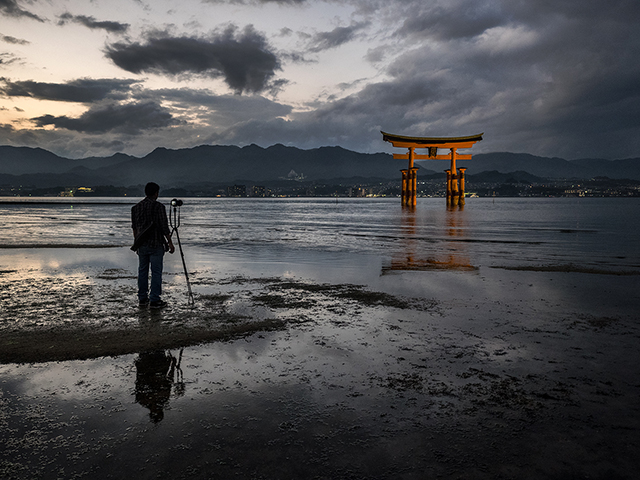 ---
---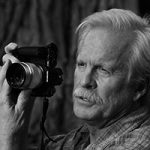 A Pulitzer-Prize winner and National Geographic Photographer, Jay's career has spanned a multitude of experiences, including three months living in a stone-age village in Papua New Guinea, a week under the Arctic ice in a nuclear attack sub (both these for National Geographic), and aboard a sinking boat on the Amazon. With more than twenty-five assignments for the National Geographic Society, Jay has taught workshops for Santa Fe Workshops, the Maine Media Workshops, Photography at the Summit and American Photo Mentor Series. Jay and his wife, Becky, are founders of the FirstLight Workshop series, having hosted workshops in Italy, Spain, Scotland, France, the Chesapeake, and Wyoming.