Sometimes, less is more
Hola! This is Imanol (@rionaiz on Instagram), a more or less normal guy born in Vitoria-Gasteiz (Basque Country, Spain) who left his homeland several years ago to take a new professional path in the beautiful city of Munich. I take care of an outdoor-clothing brand's financials for a living, and in my spare time, I like to take it easy outdoors to disconnect from my daily duties. This is usually where I and photography find each other.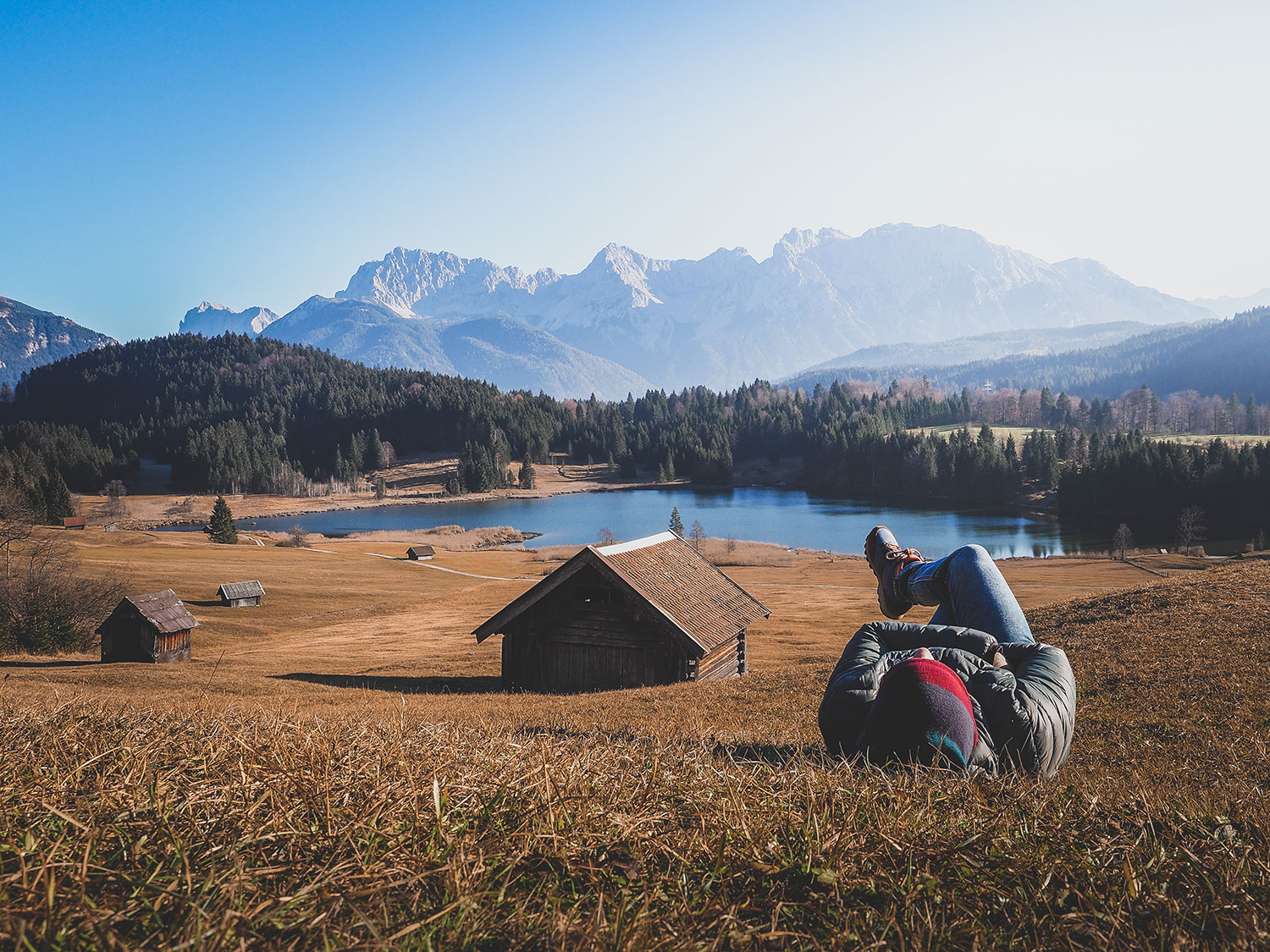 I spend most of my time indoors, sitting at my office desk and with the computer answering emails, checking numbers and taking care of any business-related issues. It is not a bad job, I like it. However, it makes me need to take a break once in a while, go outdoors and enjoy the beauty and calm nature provides us.
My Olympus camera just comes with me to portray those moments that I will be able to enjoy again afterwards, when routine comes back. Sports, food and watches take the rest of my free time among others like travelling, activity in which I usually put most of my money, an investment for my own as a human being.
As a kid, I traveled every summer to almost every part of Spain, being Andalusia my favorite destination. As I grew up, I started traveling abroad, mainly throughout Europe, with my long-term partner in life.
Over time we realized road trips were our thing. Our first big one was from Venice to Croatia, passing by Slovenia. Many kilometers. Others came later till we make it to the one we thought it was THE ONE: our road trip in a small campervan around Iceland. Everyone who has visited this island already knows how amazing, wild and "photography friendly" can this place be. Every corner is incredible, nature at its best.
For sure I will return soon and photograph it again. However, last summer, before Covid appeared in our lives, we were able to road trip throughout the West Coast of USA, making more than 4000km within 3 weeks and enjoying some of the most spectacular places I have ever seen with my own eyes. I don't have many of my photos hanging on the walls at my place, but the few ones are from these two travels.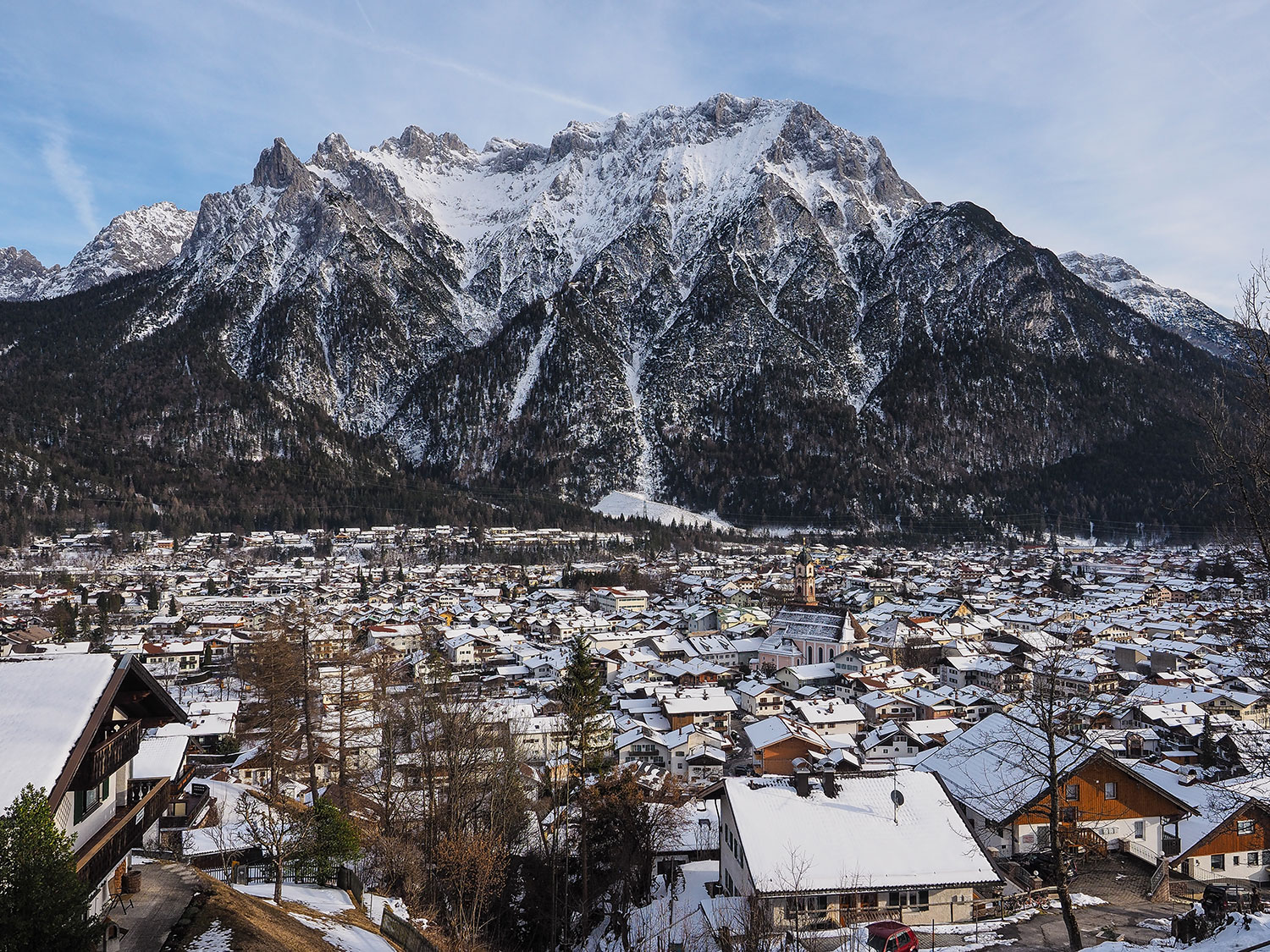 Let's be honest, these places have many incredible landscapes where anyone can find a great spot for an amazing photograph, yes. However, we must not underestimate our surroundings. As I said before, I spent most of my childhood summers and even many weekends touring with my parents around many of the Spanish regions.
My dad used to say everyone should know well their country besides other foreign countries, not to fall into any kind of endophobia and its antonym, so we could appreciate the good things from every place. That's what we did and keep doing.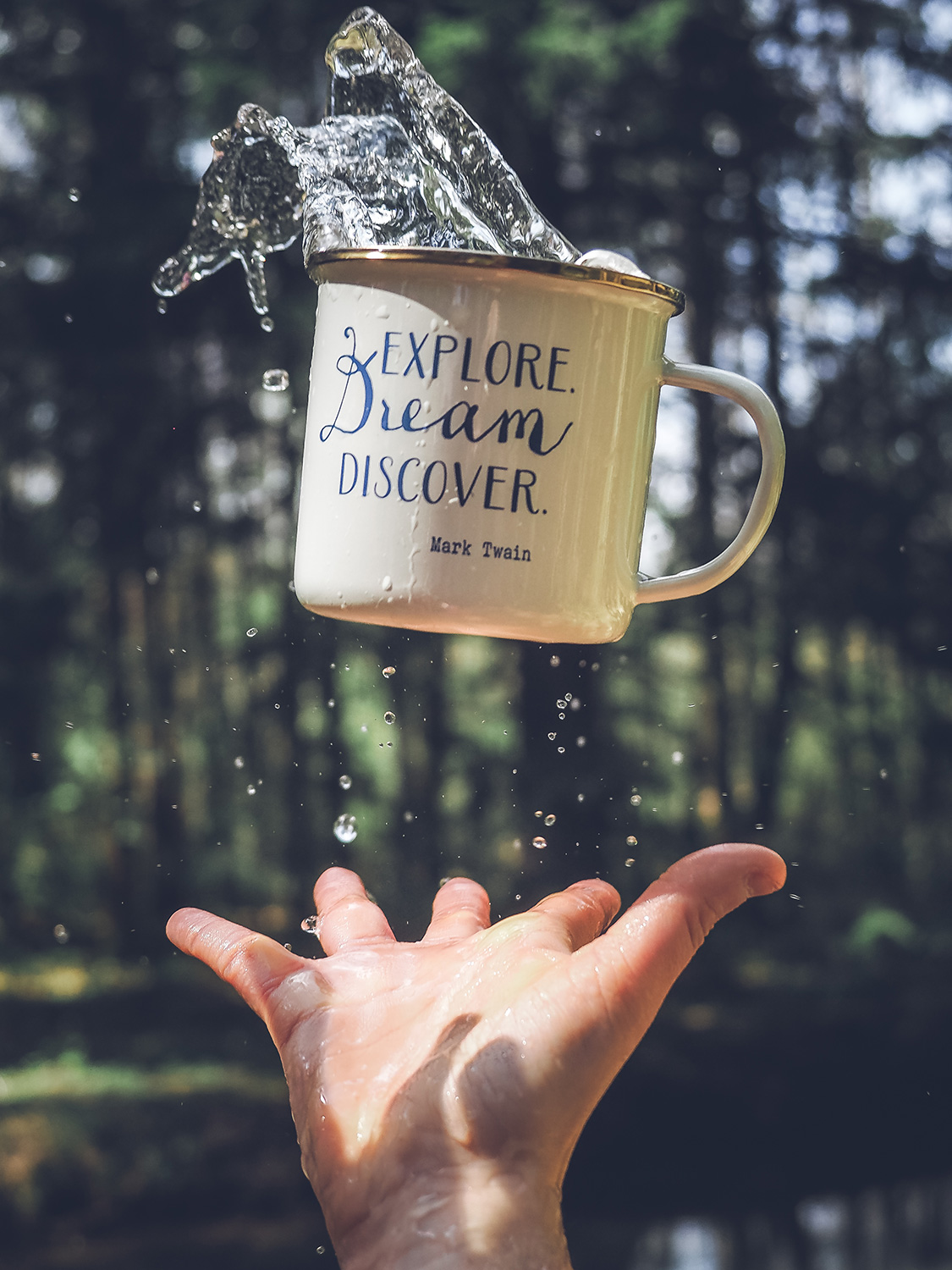 Spain has so many beautiful places that I cannot choose just one. From the beautiful beaches of Andalusia, to the volcanic lands of Lanzarote in the Canary Islands or the green landscapes of the north coast, the country offers a matchless variety of landscapes which you won't find in another country its size, plus its historic architecture and incredible gastronomic offer, make it clear why it is one of the most visited countries in the world. Definitely, I need more holidays to visit it all! I promise to bring my Olympus OM-D E-M10 Mark II with me to record all these places and show them to you.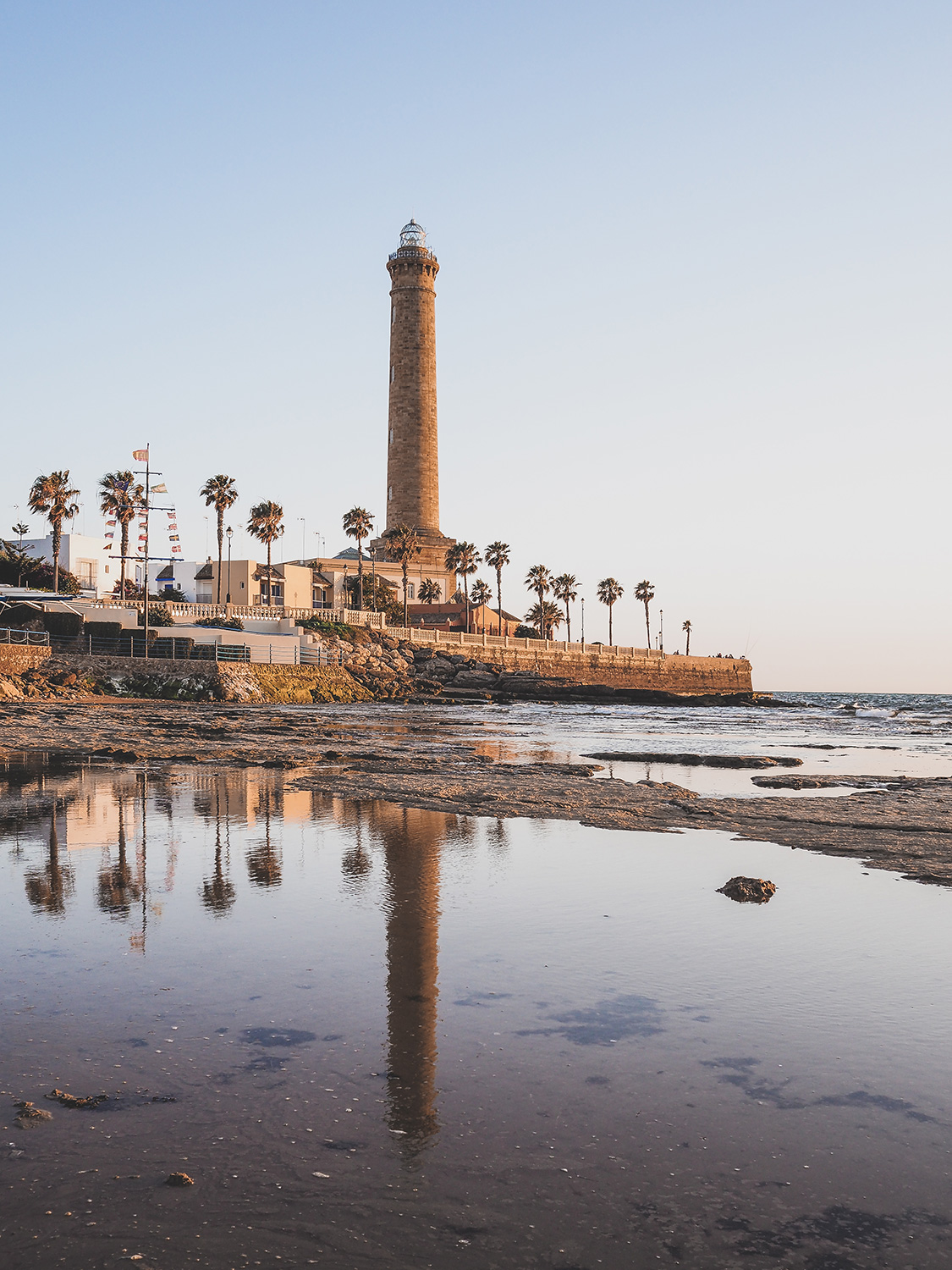 By the way, how I ended up with an Olympus camera? To answer this question, let's get back to my childhood. Since I can remember, I think I have always had my own camera. The first one I got was a Teenage Mutant Ninja Turtles point-and-shoot camera that Remco put in the market in the early '90s.
Then others came within the following years, I remember my first reflex camera, which was a Yashica from my parents. The Digital era arrived, and I got my first digital camera when I was 17, an Olympus C-350 with barely 3 Mpx I took to my 2nd travel abroad to the Netherlands. Low-quality images I was taking by that time, but which captured very good moments. Olympus was by then already there, making it possible for me to capture great moments of my life!
A couple of years later, I saved some money and bought a bridge camera from Fujifilm with a good zoom, but nothing else. I took it with me to some travels, but it ended up in a drawer, it was too bulky and heavy for me. In addition, the first useful camera phones appeared, and I got a Nokia N73 that did the job till smartphones got popular.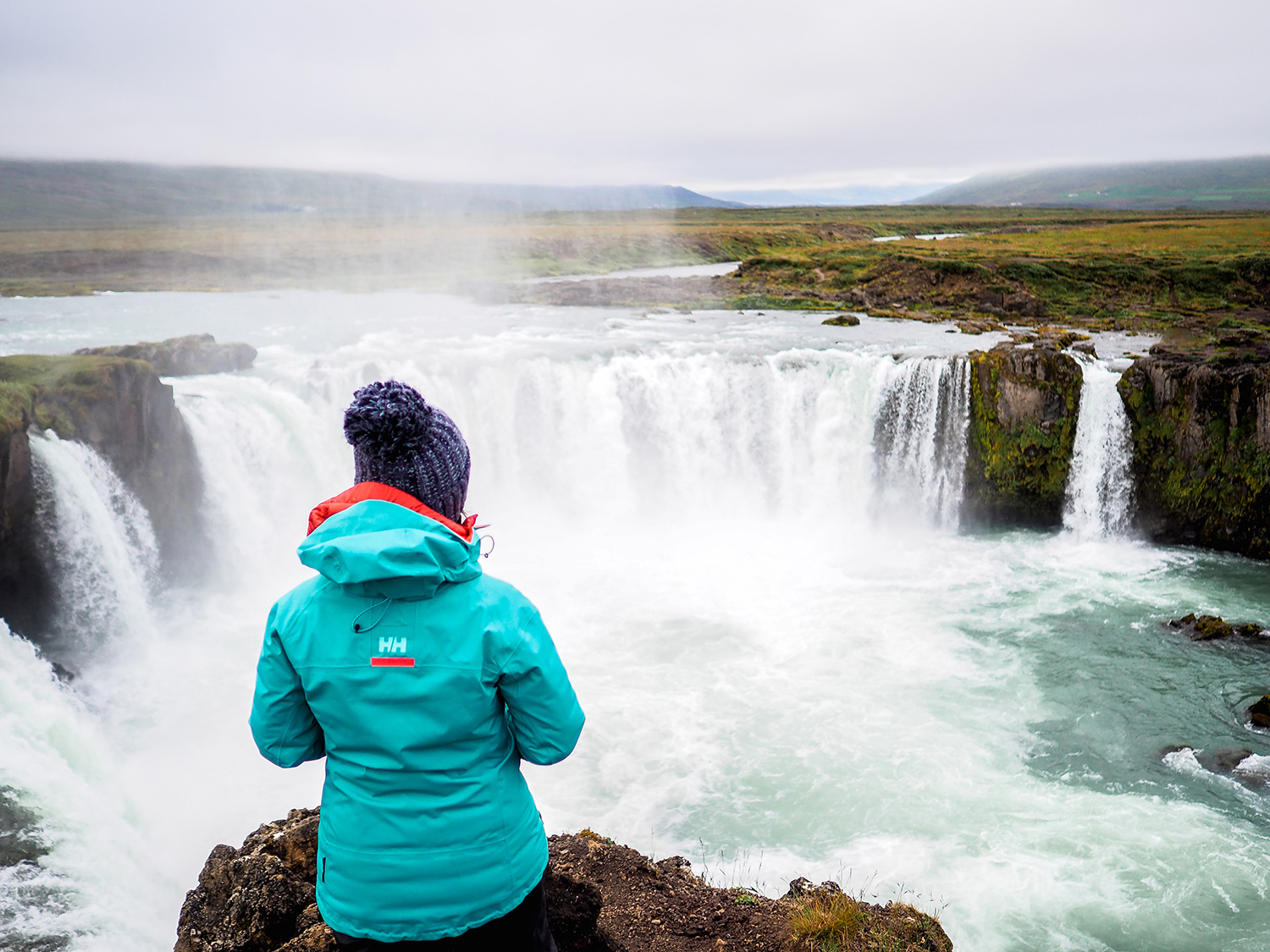 I traveled the following years taking pictures with my phone. I didn't need anything else. Or that I thought till summer 2017. I was having a drink on a nice beach of Gili Air island (Indonesia), enjoying the sunset with the incredible Mount Batur in the background. I grabbed my phone, took several photos of that amazing moment and continued with my drink.
Once I was back at home, I transferred the pictures to the computer so I could see them in a bigger format and… What a shame! Trash. That was what they were. I needed a camera; I could not let that happen to me again. I started then the search for buying a new camera.
In my mind, a reflex camera was the best option then for me. I was already decided to get one, till one day a friend of a friend of mine brought his mirrorless camera to a hike. Wow! He opened a new world for me. I started to search for information about it, and remembering why I stopped using my old bulky bridge camera, I had something clear: I needed to find something with the best ratio quality/weight.
After reading and watching many reviews I took the decision: Olympus OM-D E-M10 Mark II had to be. More than 4 years later, I couldn't be happier with it, which has become an essential in my trips to record all the places I have visited.
I bought it with the Olympus M.Zuiko 14-42mm f3.5-5.6 pancake lens, which I used till I got familiar with the system. Afterwards, I got the telephoto 40‑150mm f4‑5.6R, the 12-40mm f2.8 PRO, the 17mm f1.8 and the last one I acquired, the 60mm f2.8 Macro lens. Most of the time, from all these lenses, is the M.Zuiko 12-40mm f2.8 PRO the one attached to my camera.
However, I use the telephoto for certain landscapes and the 17mm when I want to go light, like sightseeing in the city and street photography. The Macro lens I use it less, but I love it. I also thought about upgrading my camera body, but I would gain some weight in the change, and honestly, this one with the lenses I have, fulfills all my amateur photography needs!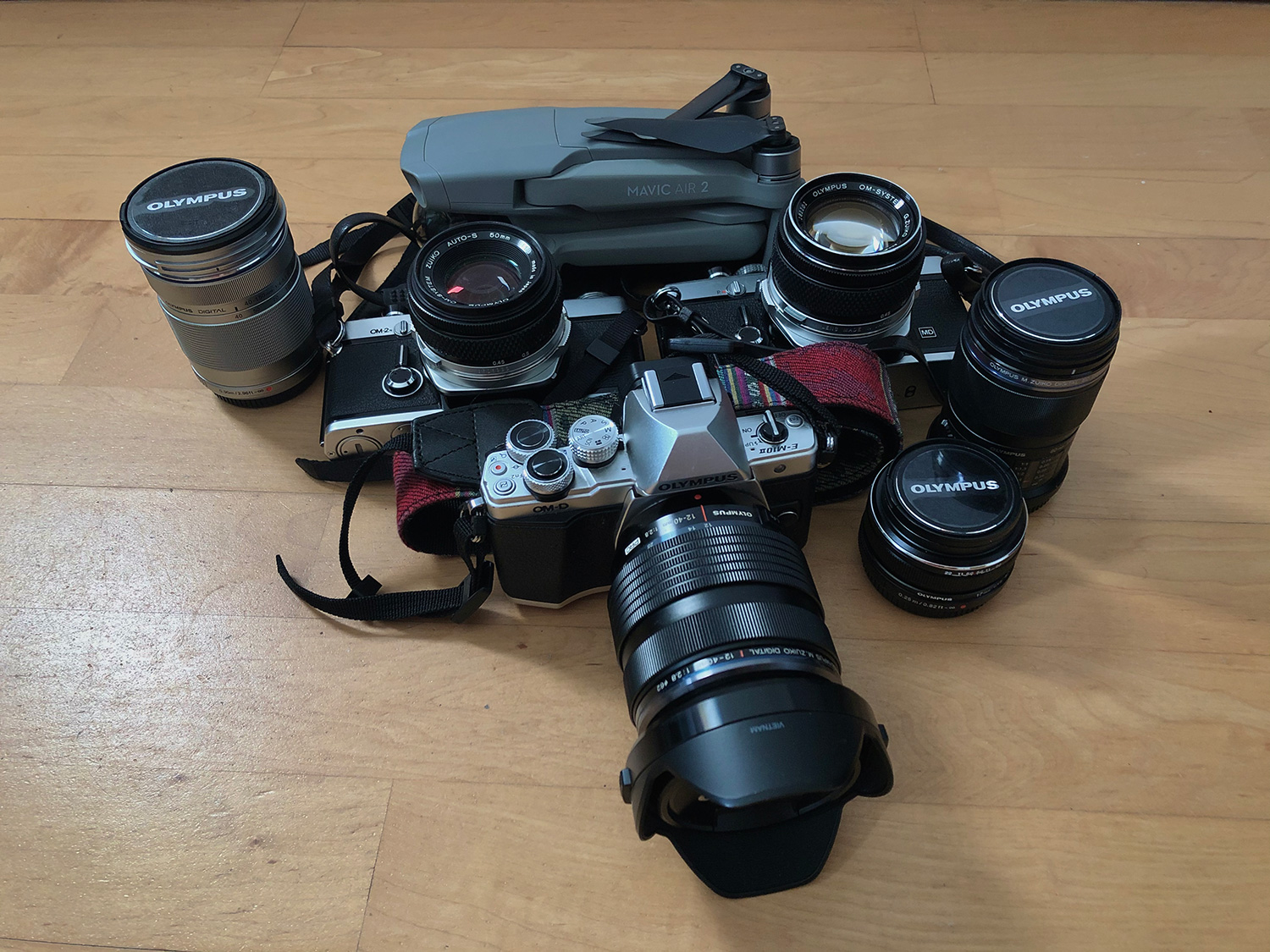 M4/3 system meets all the requirements I was looking for from the beginning in terms of quality, size and price. I won't be printing super big images, therefore the smaller size of the sensor and its possible disadvantages versus a bigger one like a full-frame, are not so important for me as being able to carry smaller photo gear. Besides the previous, the Olympus OM-D E-M10 Mark II body design looks super cool with its retro style.
My photo gear is completed with a DJI Mavic Air 2 drone that allows me to get amazing shots from a different perspective, currently an iPhone 8, and with two +30 years Olympus OM1n and OM2n 35mm film cameras I bought 2nd hand recently. In terms of software and when it comes to post-processing, I use mainly Adobe Lightroom. I don't use any preset but mine, which I update every now and then as my style develops throughout time.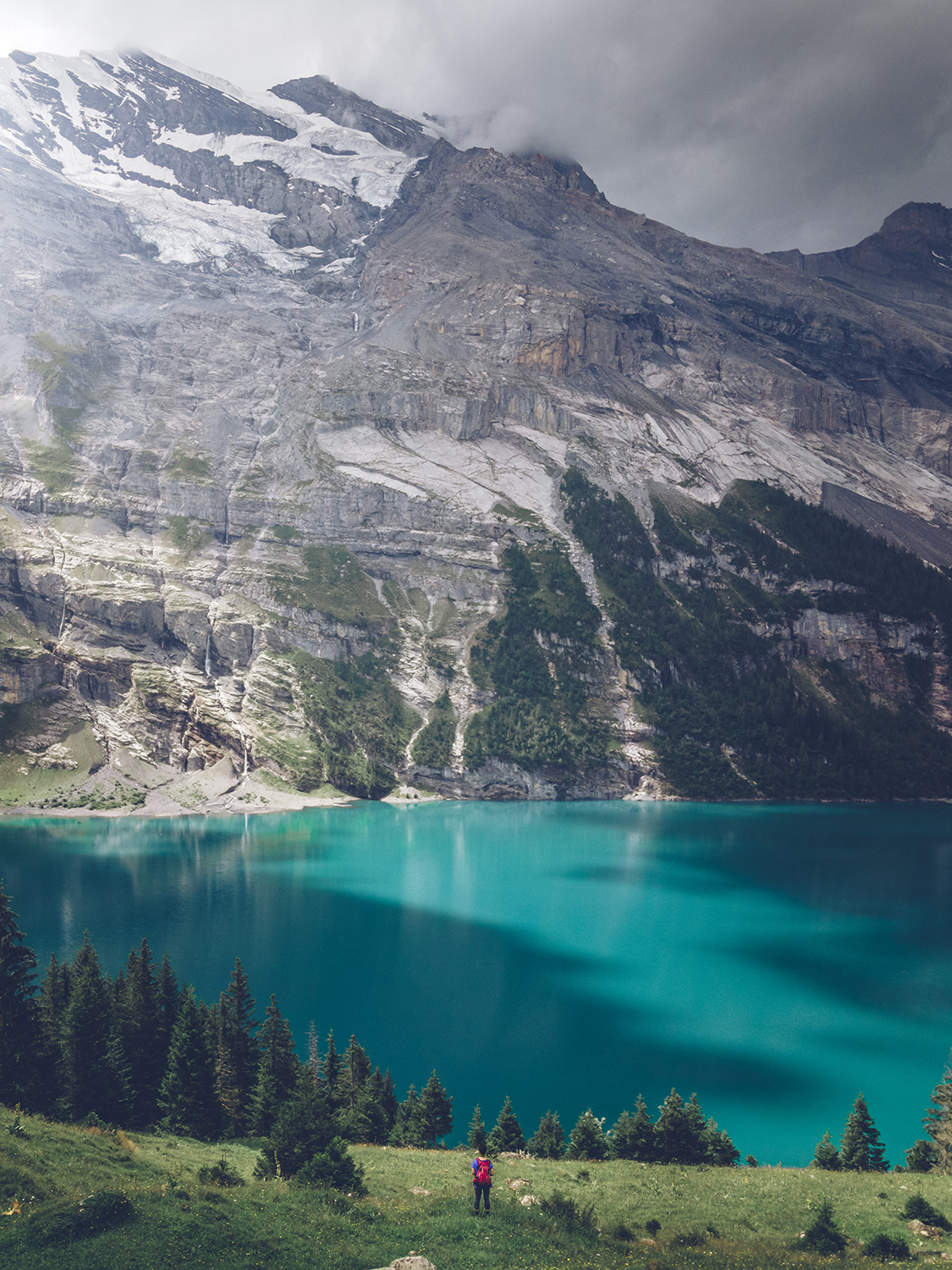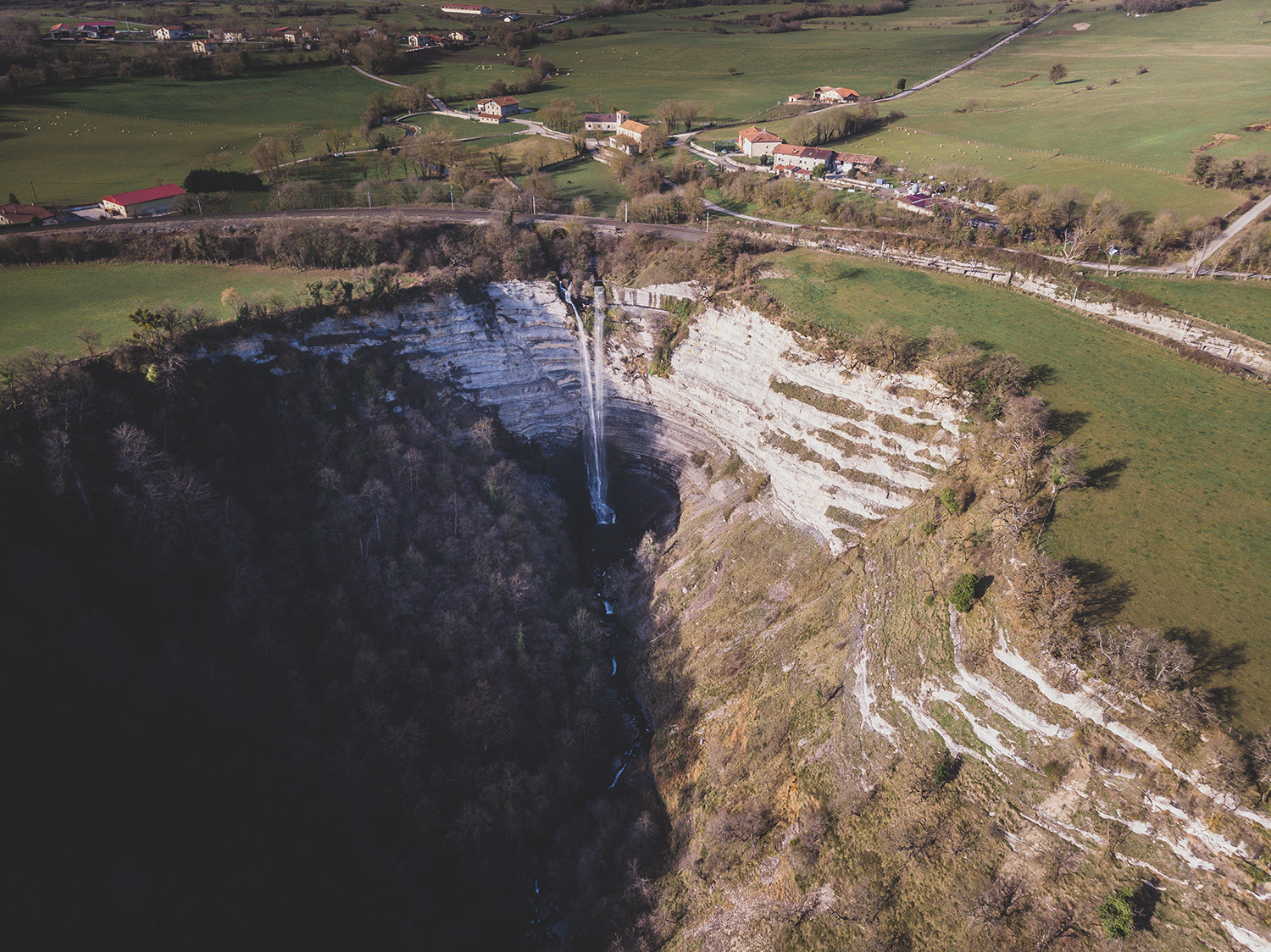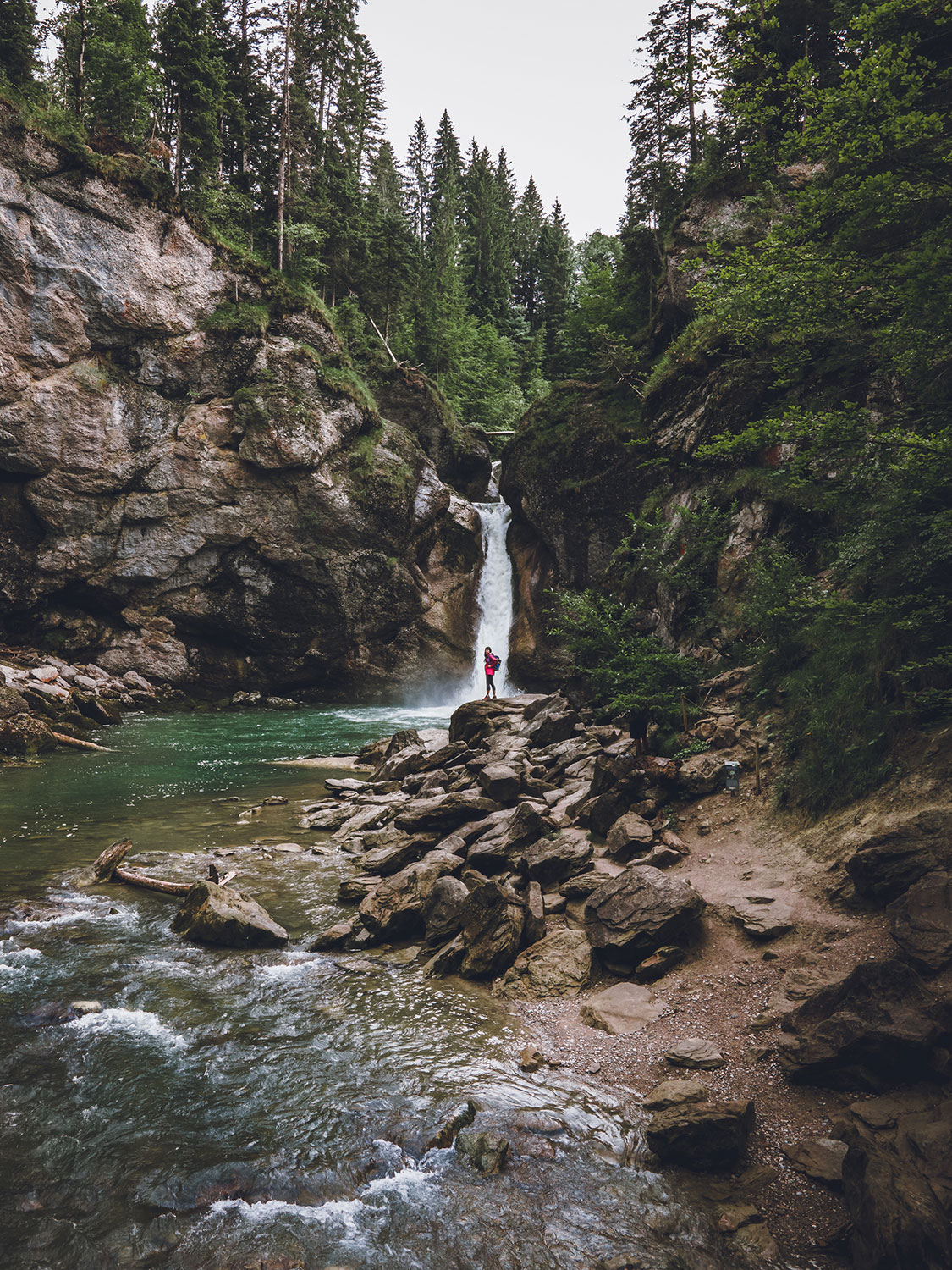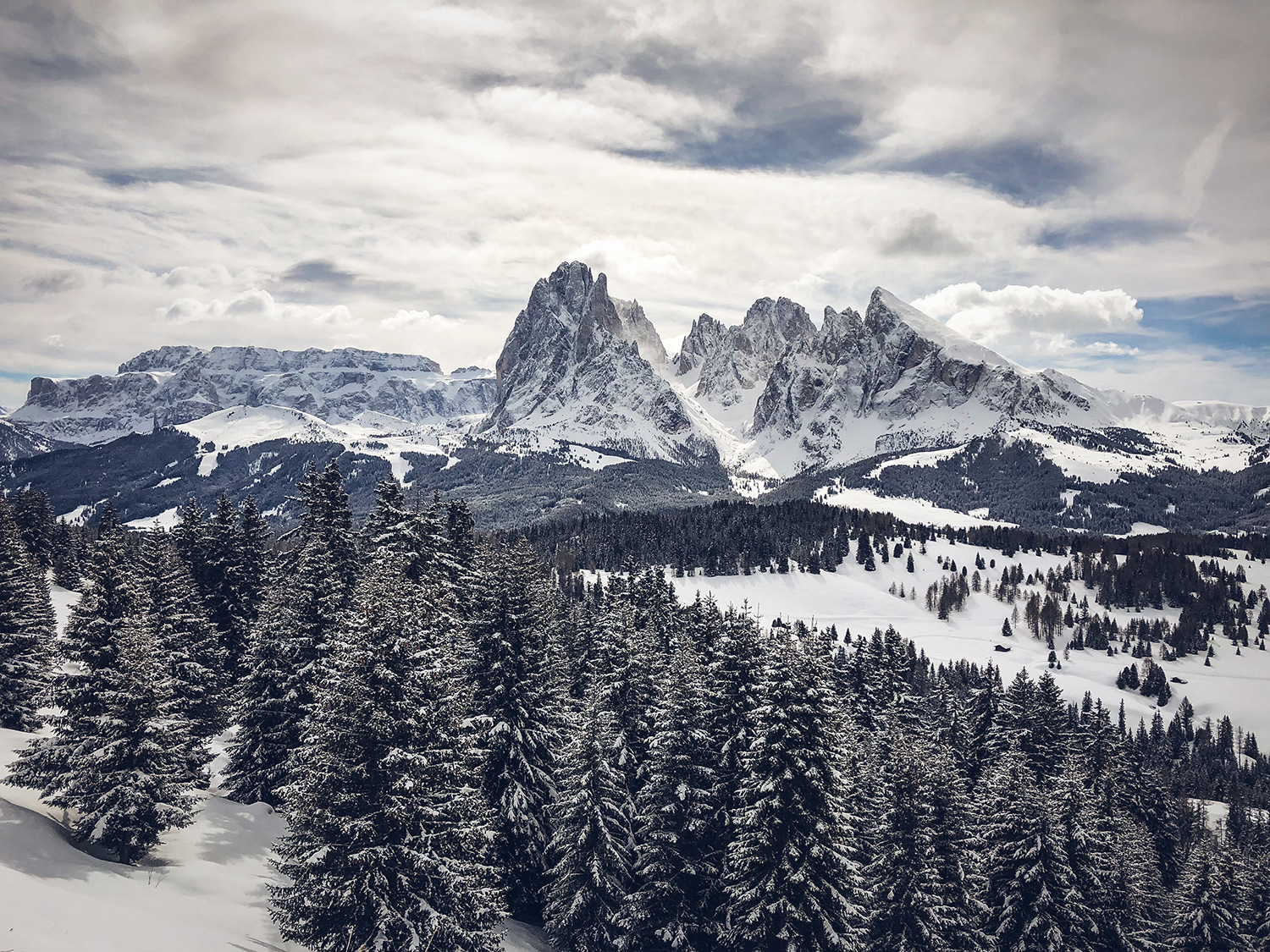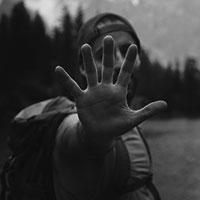 "Hola! This is Imanol, a more or less normal guy born in Vitoria-Gasteiz (Basque Country, Spain) who left his homeland several years ago to take a new professional path in the beautiful city of Munich. I take care of an outdoor-clothing brand's financials for a living, and in my spare time, I like to take it easy outdoors to disconnect from my daily duties. This is usually where I and photography find each other. "