Exploring Light – My search for the perfect lightweight adventure camera
Everything in life involves compromise. Photography – particularly photography equipment – is no exception. We're constantly making trade-offs – the versatility of a zoom lens against the depth of field of a prime. The low light performance of a full-frame sensor against the compactness of a smaller system. It's a difficult game to win.
It's a calculation that would be hard enough if money were no object, but this stuff isn't cheap. The hobbyists among us have to be realistic about how much money we can justify spending on a hobby.
Like most people, my photography subject matter stems from my personal interests. I'm addicted to the outdoors – hiking, trail running, rock climbing, skiing – I like to squeeze as much adventure as I can into my spare time. For that, I need a camera that's light, versatile and rugged.
Years of experimenting with various camera systems have helped me to figure out, through trial and error, which are best suited to wild trips in wild places. Allow me to introduce a handful of the most intrepid cameras out there, and the adventures that have allowed me to put them through their paces.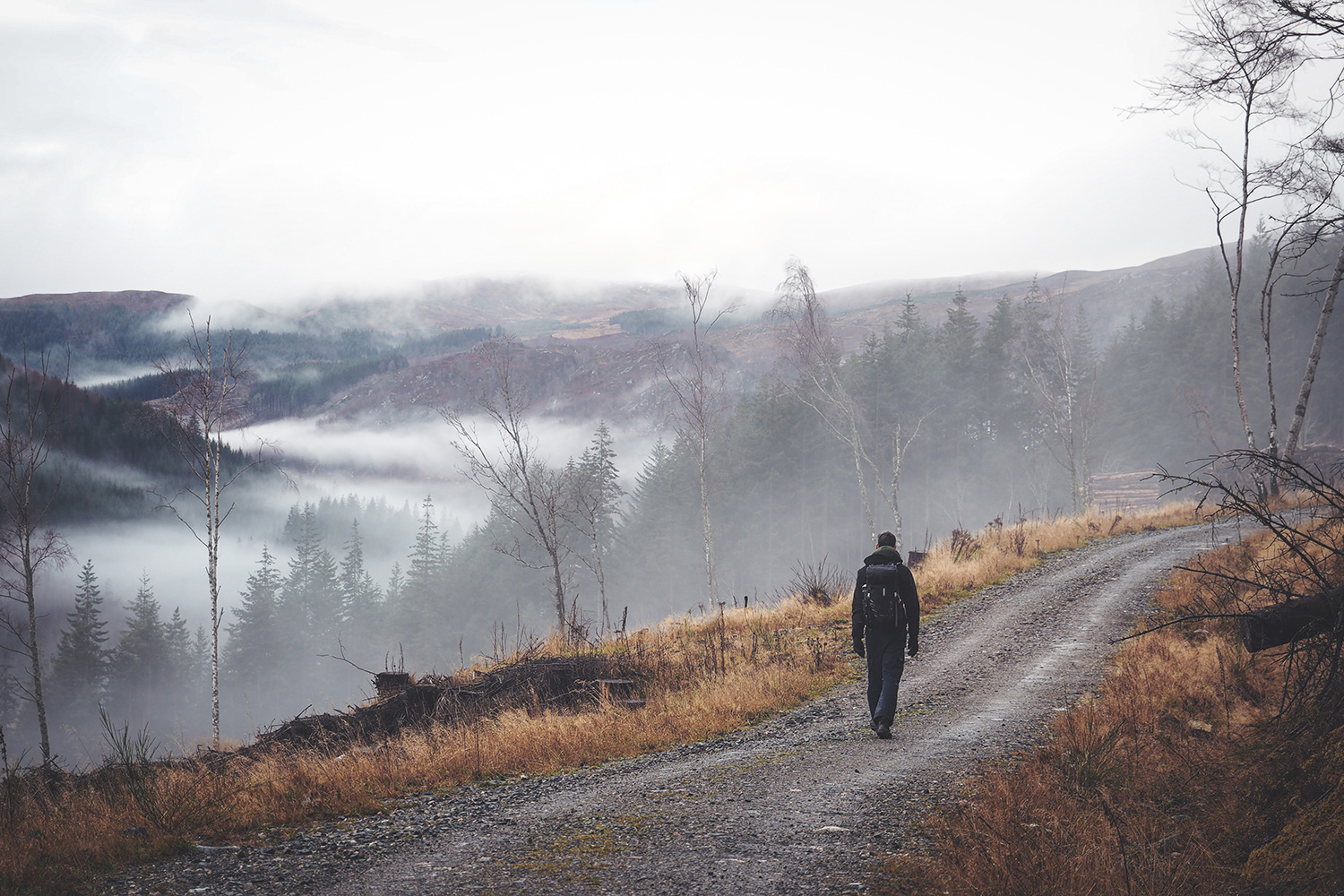 The versatile adventure camera – the Olympus OM-D E-M5 II
My search for a compact, affordable, high-performance camera naturally drew me towards the Micro Four Thirds system, which uses smaller sensors and mirrorless technology to save on space and weight.
The standout adventure camera in this range is the Olympus OM-D E-M5 Mark II, which is weather-sealed, robust and strikes a nice balance between photo and video capabilities. It was exactly the kind of companion I was looking for in 2017 when I decided to start documenting more of my adventures and travels.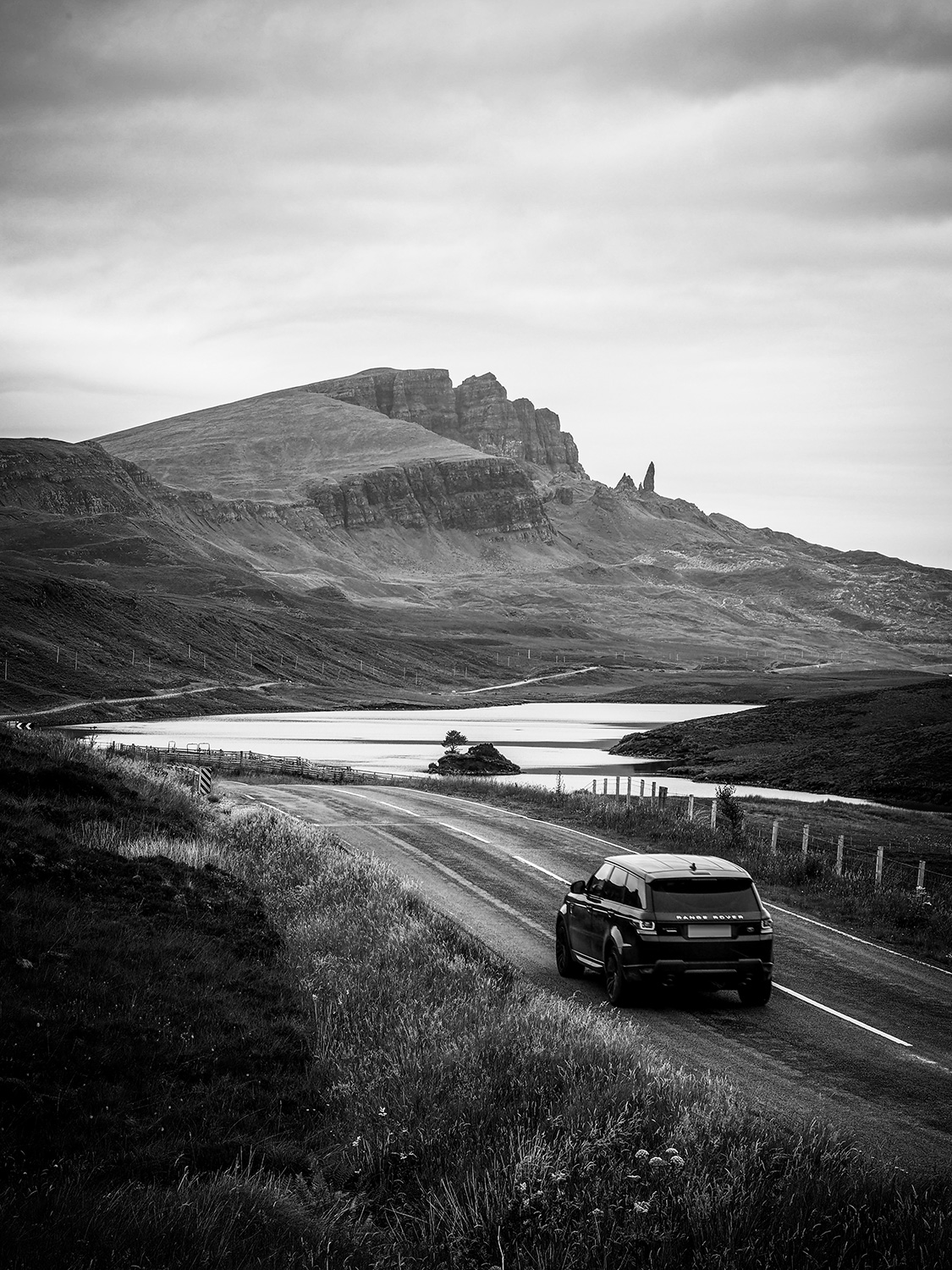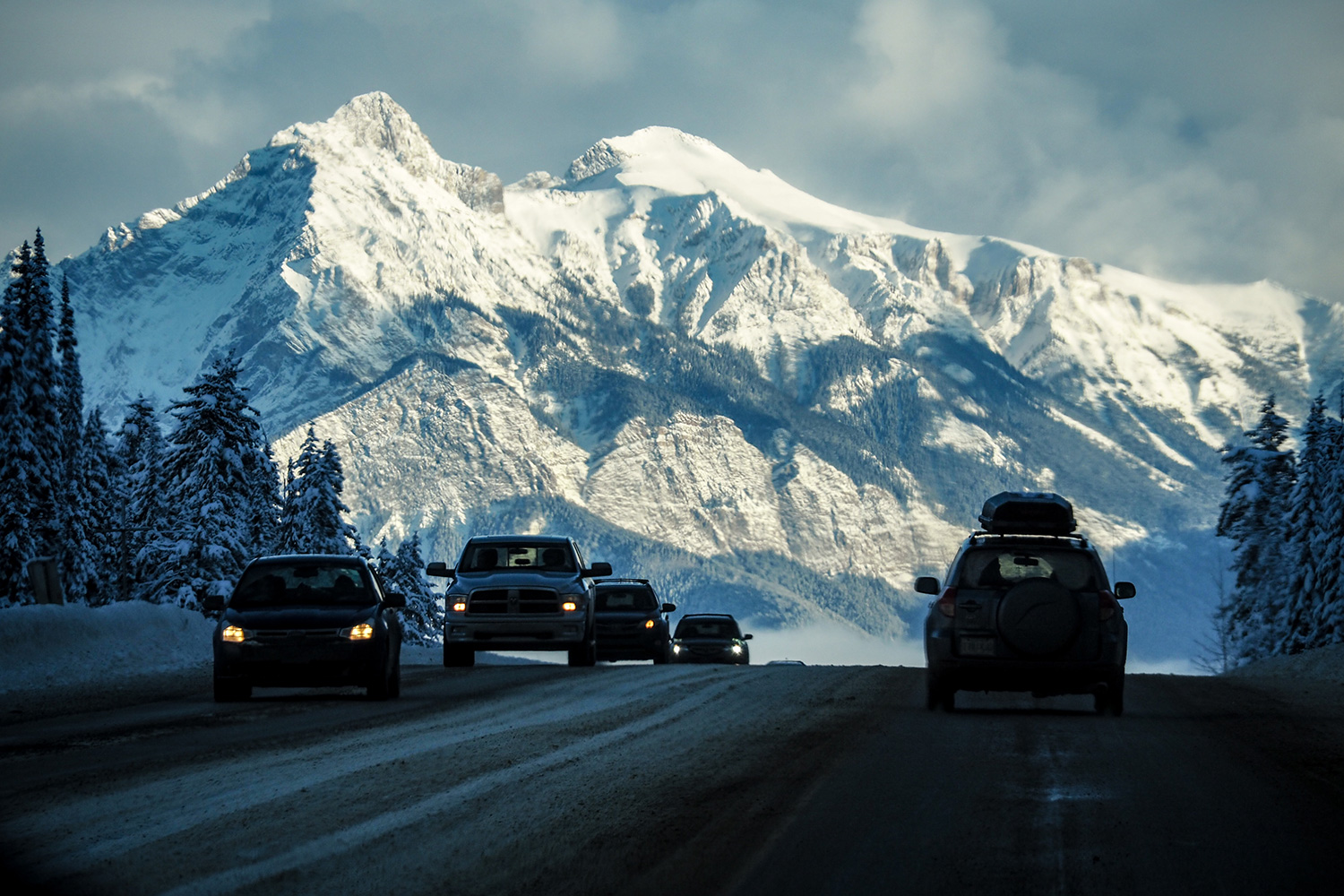 I've had my E-M5 II for a few years now, and I'm still constantly impressed by what it can do. Despite being a 2015 model, it has stood its ground well, and I'm in no hurry to replace it (noting that the Mark III was released in 2019 and looks to be a worthy successor).
While it would be nice to have the depth of field and low light performance of a full-frame sensor, there would be a lot of extra cost and bulk involved in that switch. As a budget-conscious, outdoorsy hobbyist photographer, the E-M5 II feels like the right compromise for me.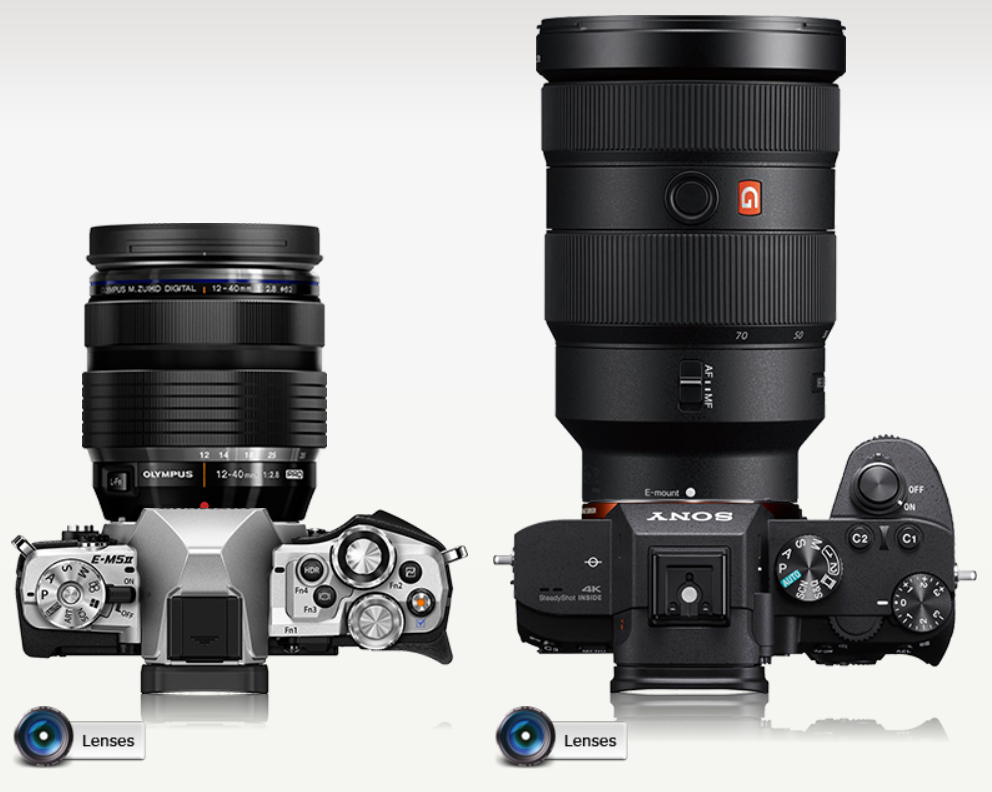 In 2018 I had the opportunity to step my skills up a notch through a photography course in Denmark. The teacher challenged us to break all the rules – to create, play, make a mess and get our feet wet. Dwarfed by the bulkier DSLR cameras in the class, my teacher joked about my "little toy camera". That is, until he saw the results. Thanks to the sharpness and versatility of my M.Zuiko PRO lens, my camera was able to hold its own with cameras twice its size.
Dwarfed by the bulkier DSLR cameras in the class, my teacher joked about my "little toy camera". That is, until he saw the results.
Through experimentation with subject matter I wouldn't normally shoot, including portraits and abstract artistic scenes, I was able to push my camera's limits in all sorts of different situations. My E-M5 felt just as capable shooting sharp, close-up portraits in artificial light as it did shooting landscapes in the rain. While my natural interest lies more in the latter scenario, I'm excited to find ways to combine abstract choreographed elements with the natural world I love to capture.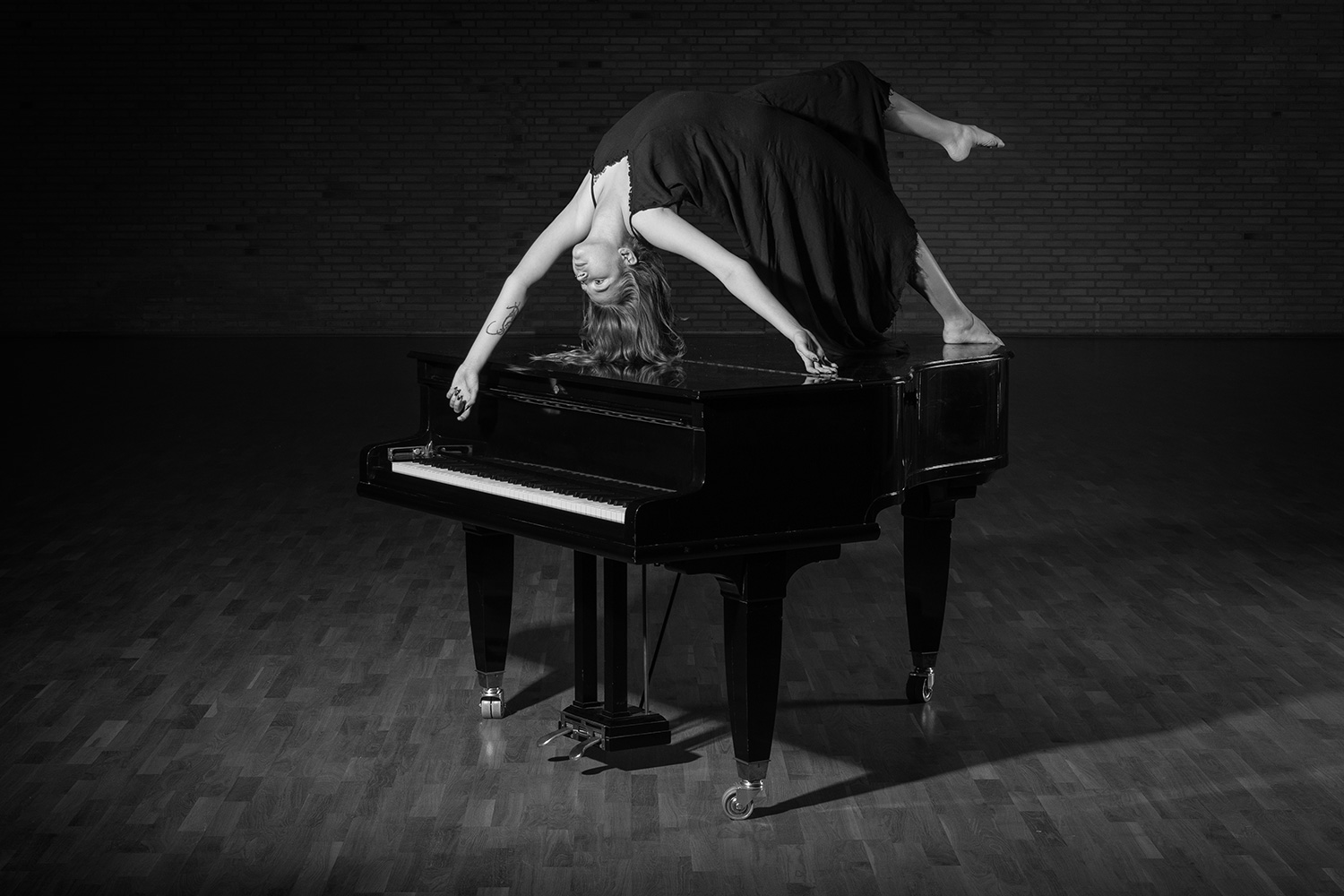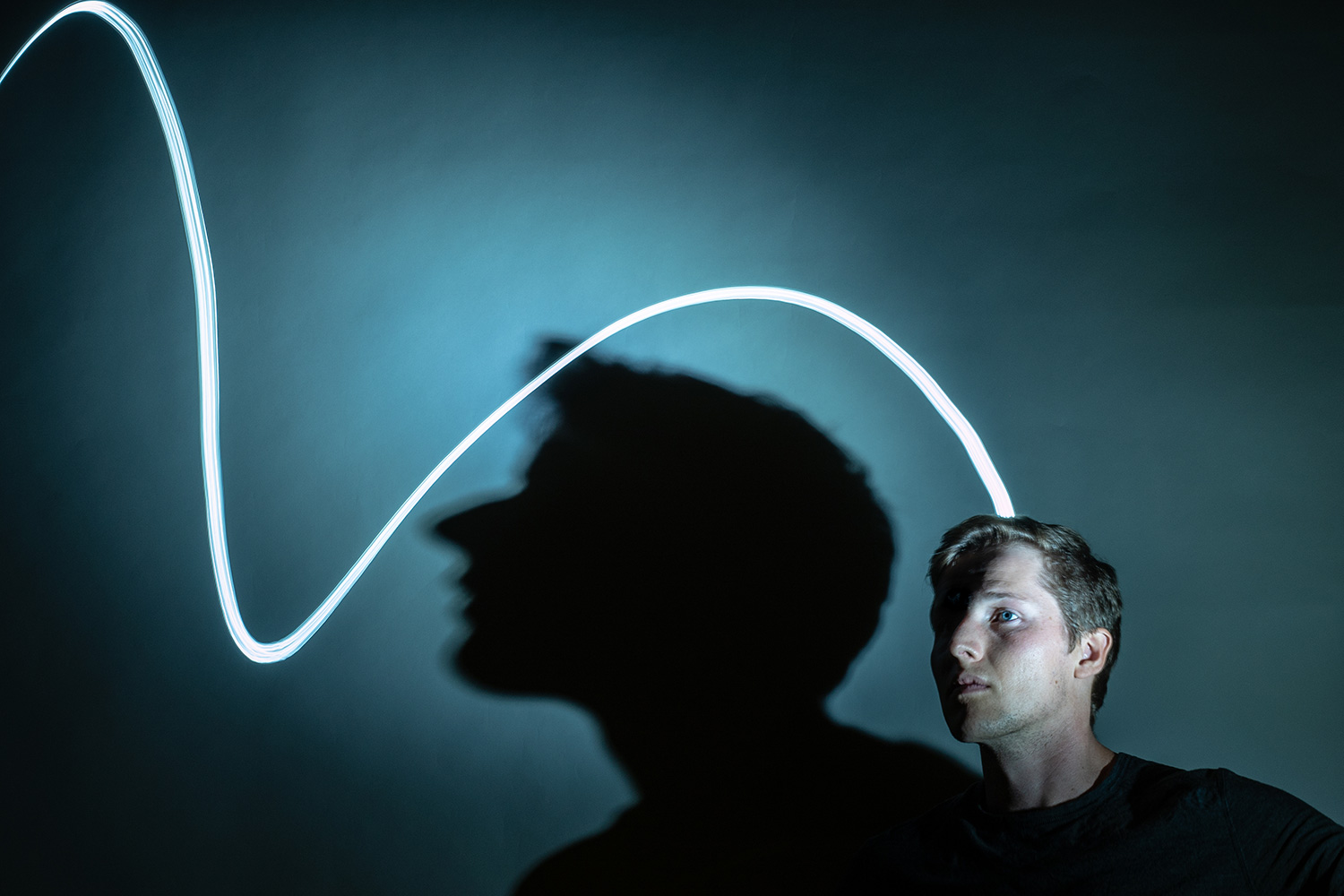 The lightweight travel camera – the Panasonic LX100
I love my E-M5 II for day-to-day photography, but sometimes a trip or project calls for a certain niche tool. In 2019 I planned to spend several months hiking solo around Europe, so I was on the hunt for something even smaller and lighter than my Olympus.
I settled on the Panasonic LUMIX LX100 – a true 'bridge camera', packing a Micro Four Thirds sensor, wide-aperture lens and manual controls into a point-and-shoot-sized package. It could do almost everything my Olympus camera could while taking up less than half as much space, which allowed me to pack light and keep it close at hand.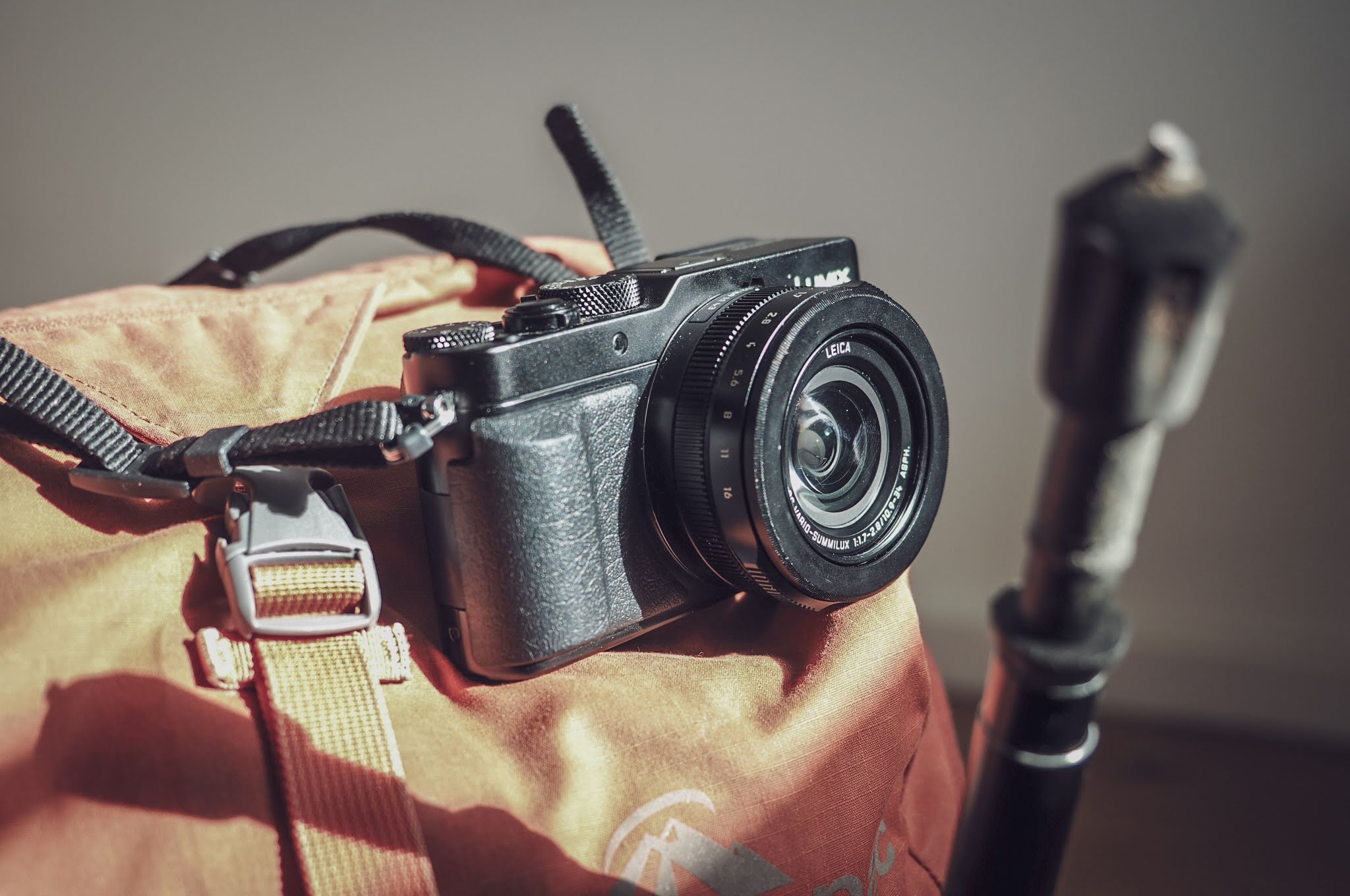 As I hiked my way through some of the wildest and beautiful parts of Scotland, Iceland and Slovenia, the LX100 soon proved itself as a worthy adventure companion – fast, sharp, easy to use and never far from reach. I was able to capture some truly incredible places without ever feeling like it was weighing me down.
The LX100 would be a fantastic camera for someone curious to experiment in photography without the extra investment and bulk of a DSLR. It served me well for my hiking trip, but I was happy to get back to the flexible controls of my Olympus camera and the sharpness of my M.Zuiko lens for day-to-day photography, at the cost of just a little extra weight.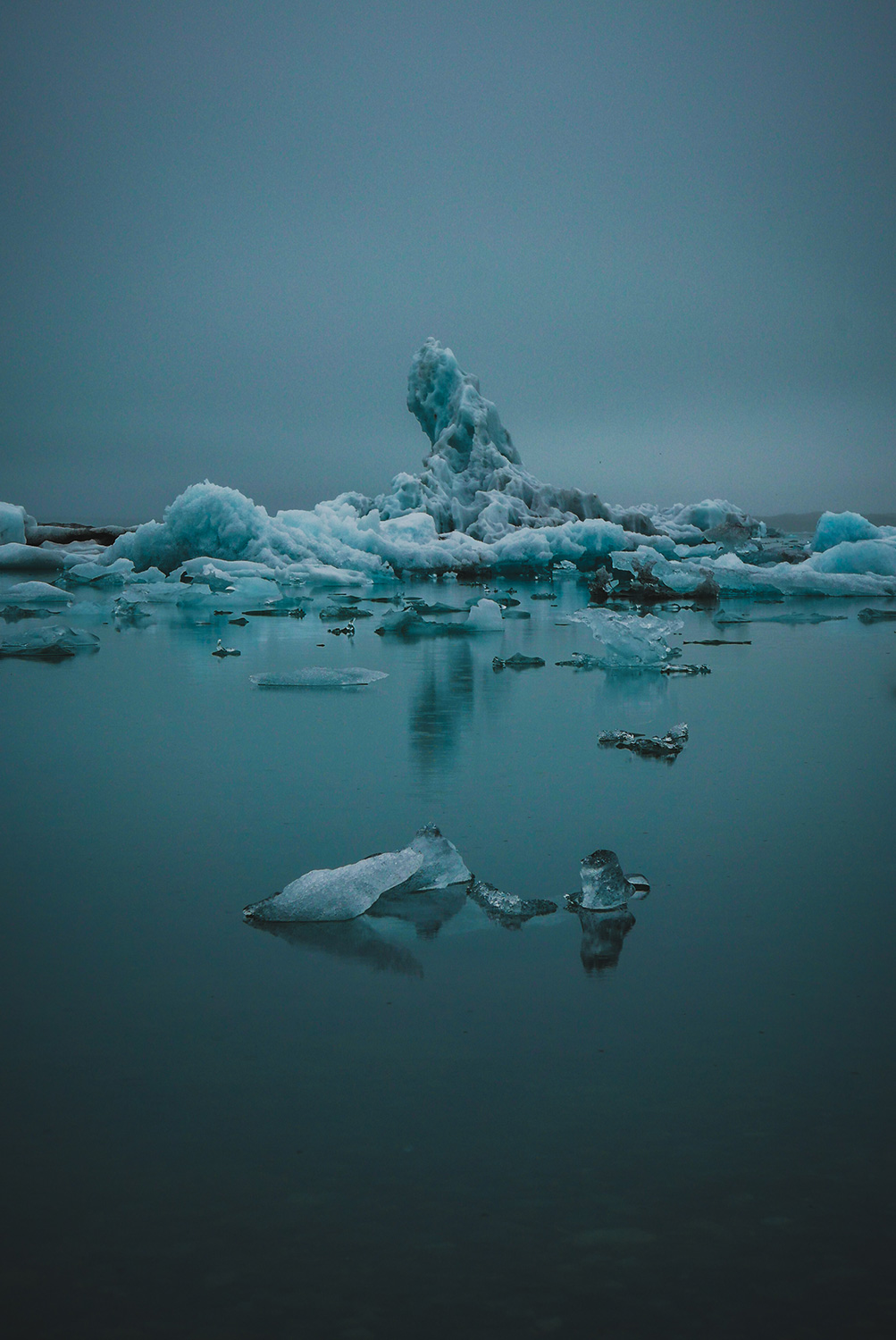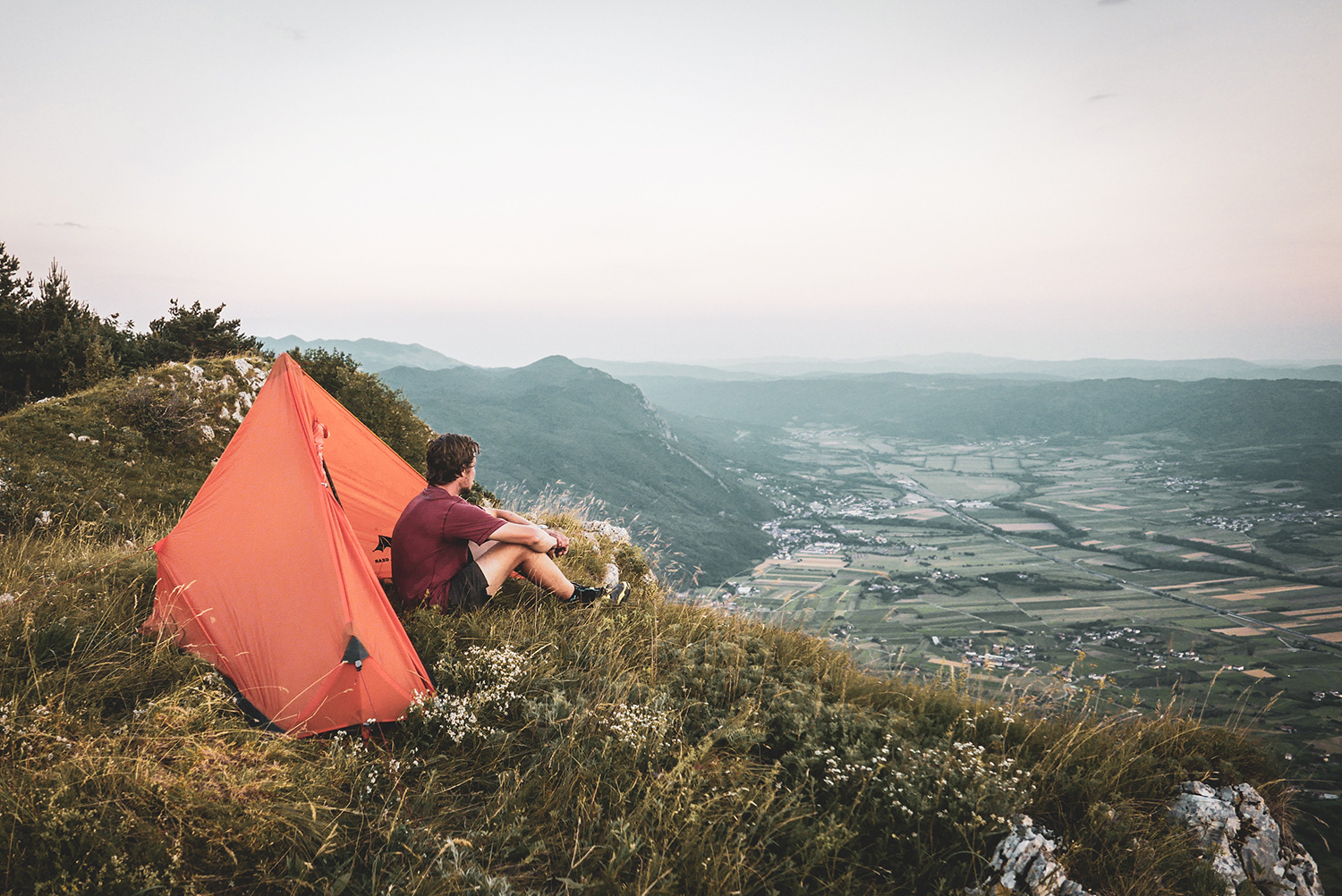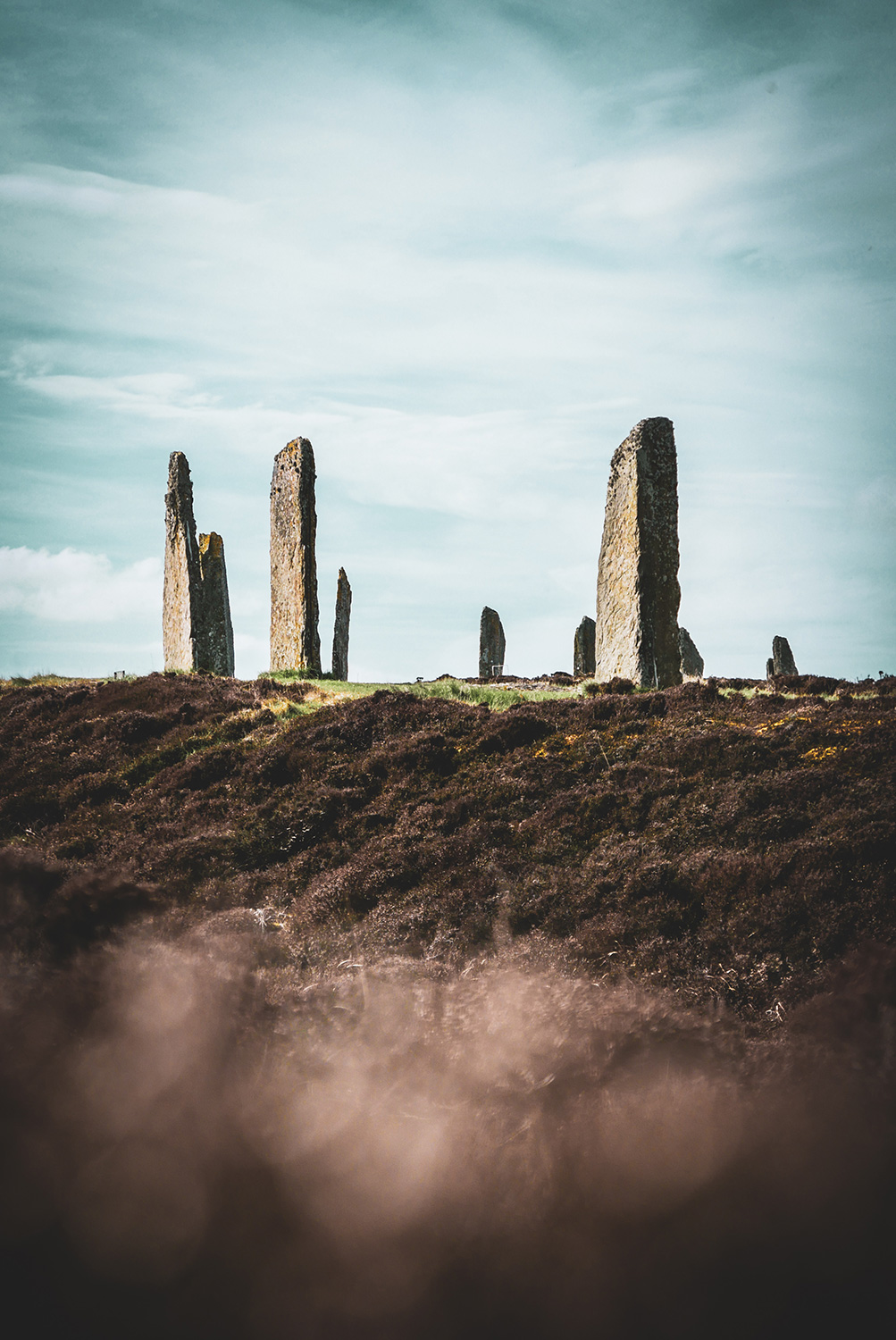 The camera phone – the Panasonic CM1
There's a lot of truth in the adage "the best camera is the one that's with you," and it's hard to ignore how far cell phone cameras have come in recent years. In 2018 I spent some time travelling around Central America and Europe with a Panasonic LUMIX CM1 in my pocket – a true camera-phone hybrid with a 1-inch sensor, super sharp Leica lens and impressive manual controls. I captured some of my favourite "right place at the right time" shots with this camera, simply because I always had it on me.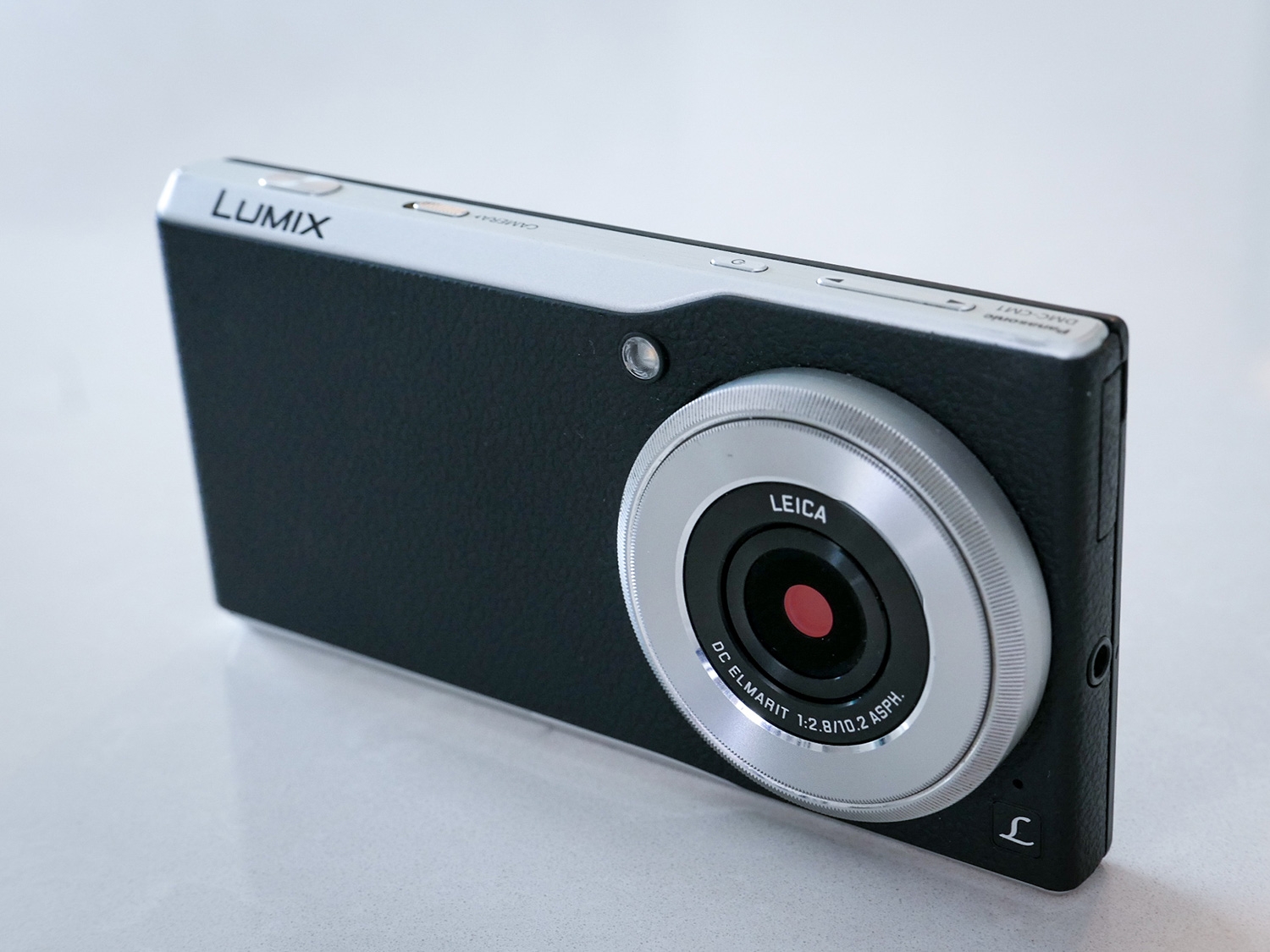 I'm yet to see another phone camera that can compete with the CM1 on pure image quality. But as a phone, it quickly became outdated. It was bulky and the battery struggled to last through the day.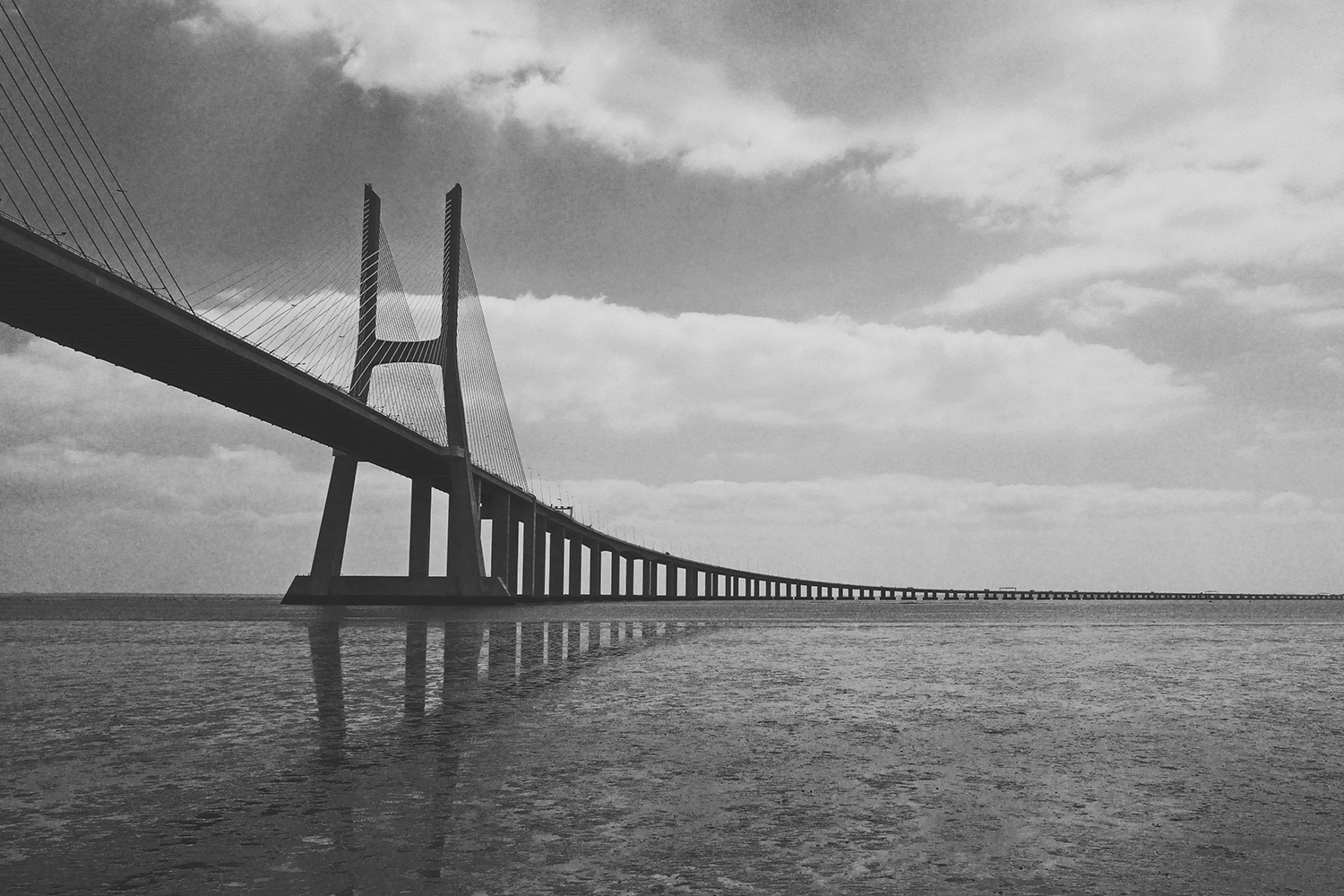 The recent trend towards phones with multiple lenses seems to be winning out, with most manufacturers now adding ultra-wide-angle and telephoto lenses for more flexibility and creative freedom.
With software getting better and better at enhancing low light performance and simulating depth of field, for most phone photographers the versatility of multiple focal lengths outweighs the performance of a single, larger sensor and high-quality lens.
Most of the time, a photo only needs to be sharp enough to look good on a social media feed, which most phone cameras are more than capable of achieving. It's an exciting time for phone photography, and I'm sure we'll see plenty more innovation in the coming years.
It's an exciting time for phone photography, and I'm sure we'll see plenty more innovation in the coming years.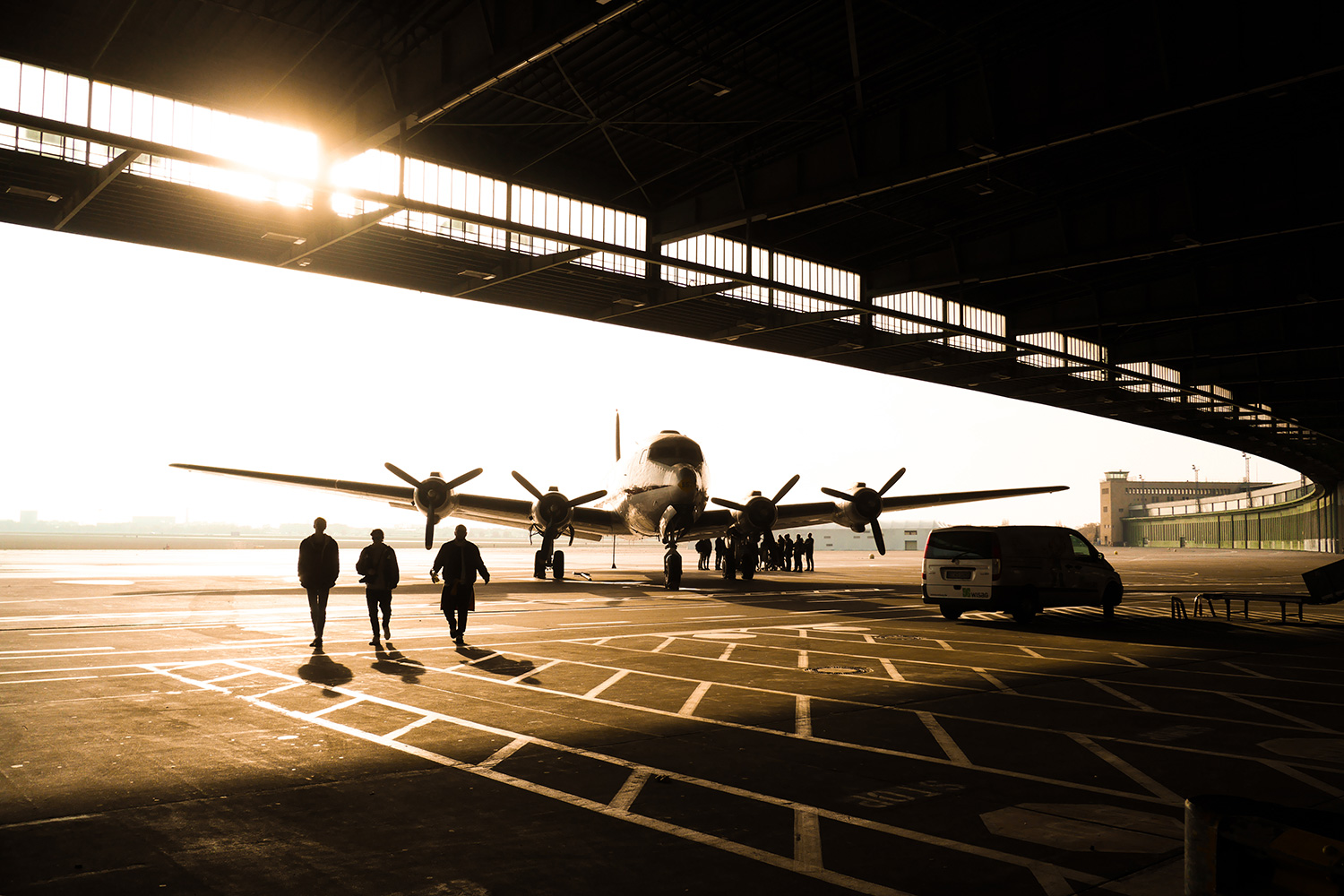 A "right place at the right time" shot taken with the Panasonic CM1 camera phone, Tempelhof Airport, Berlin. Below – crossing the Dart River on a hike with my brother, New Zealand. (meter esta foto em grande)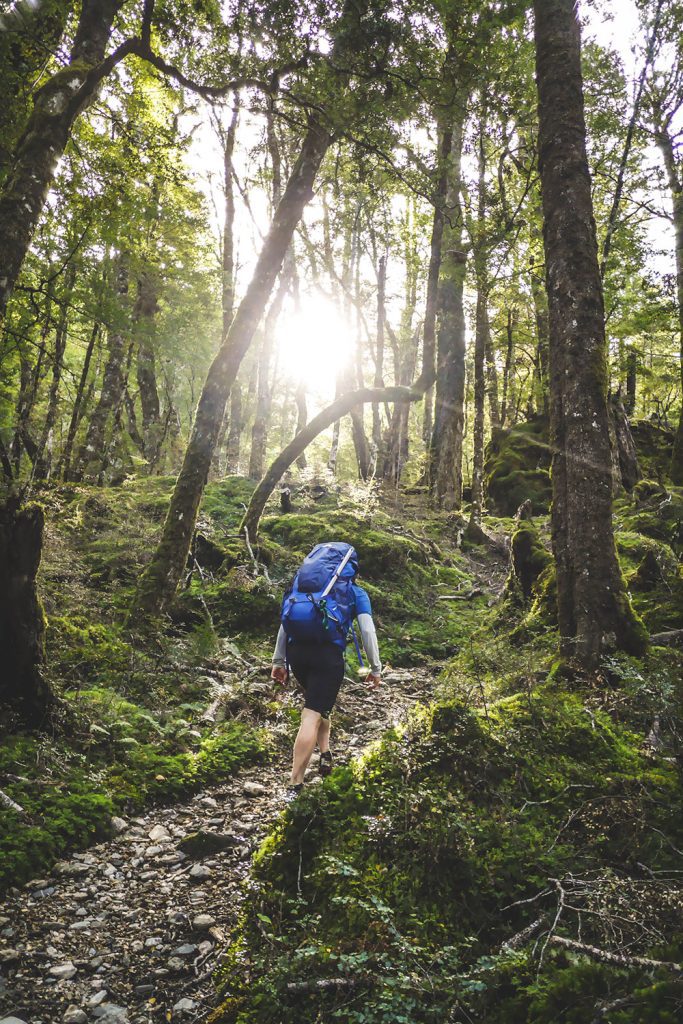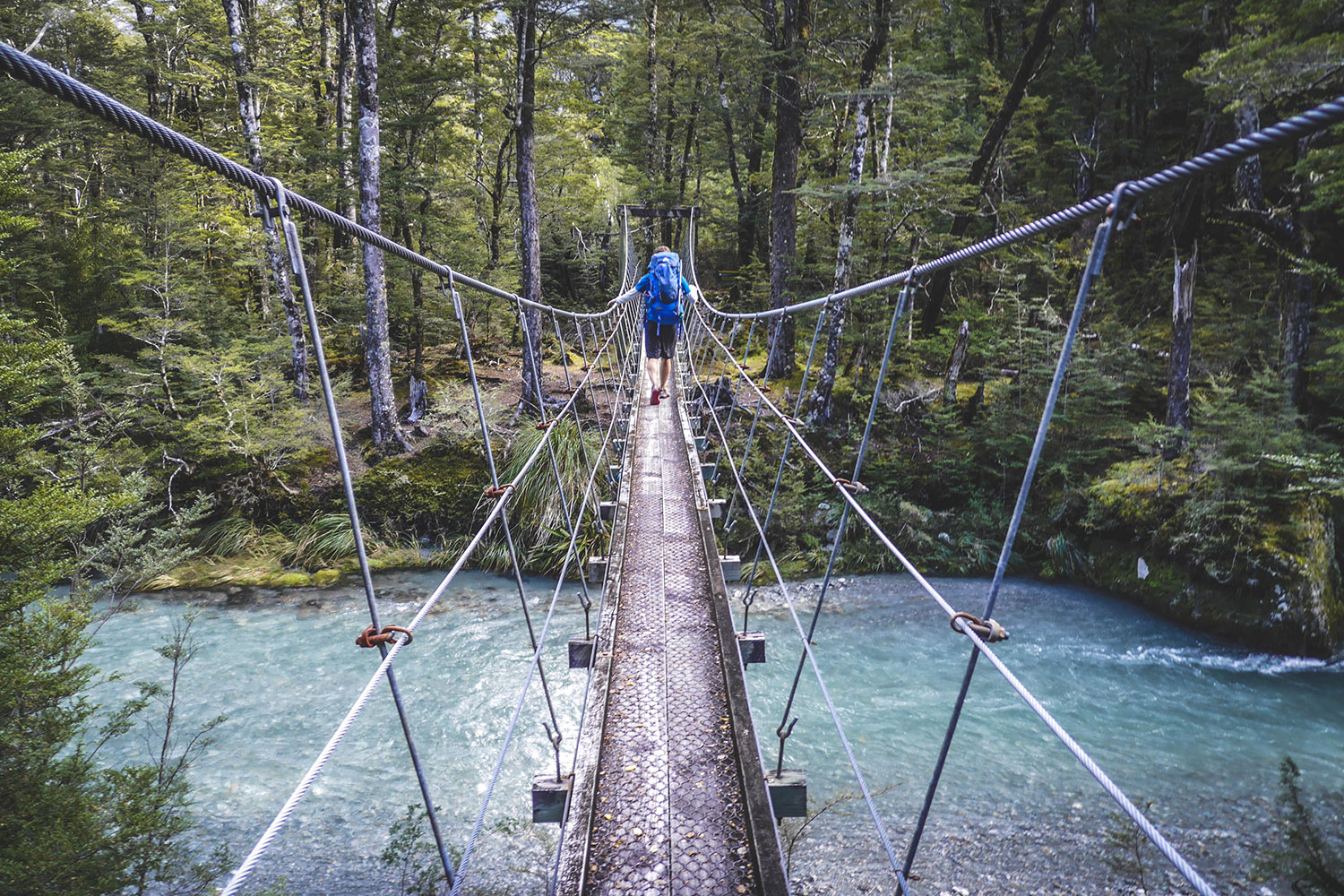 The action camera – the DJI Osmo Action
Finally, the smallest, lightest and most rugged adventure tool of the lot – the action camera. I'll admit I was sceptical of the initial GoPro craze of the early 2000s, with that signature shaky fisheye footage, but action camera technology has come leaps and bounds since then and the potential for action-packed creativity is endless.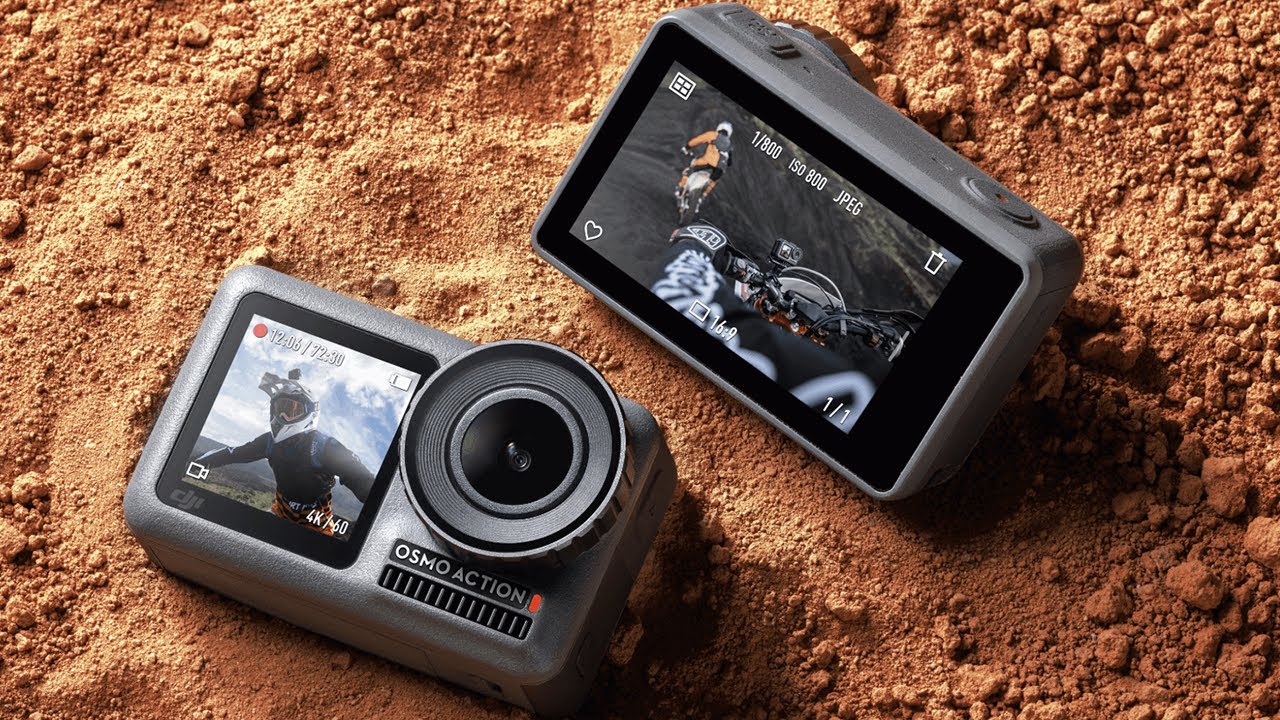 In late 2020 I embarked upon my most ambitious adventure to date – fastpacking the length of Scotland in two weeks. Fastpacking – the love child of hiking and trail running – requires a ruthless, gram-counting approach to gear in order to move fast and light. Luxuries like camera equipment must be kept to a bare minimum, if carried at all.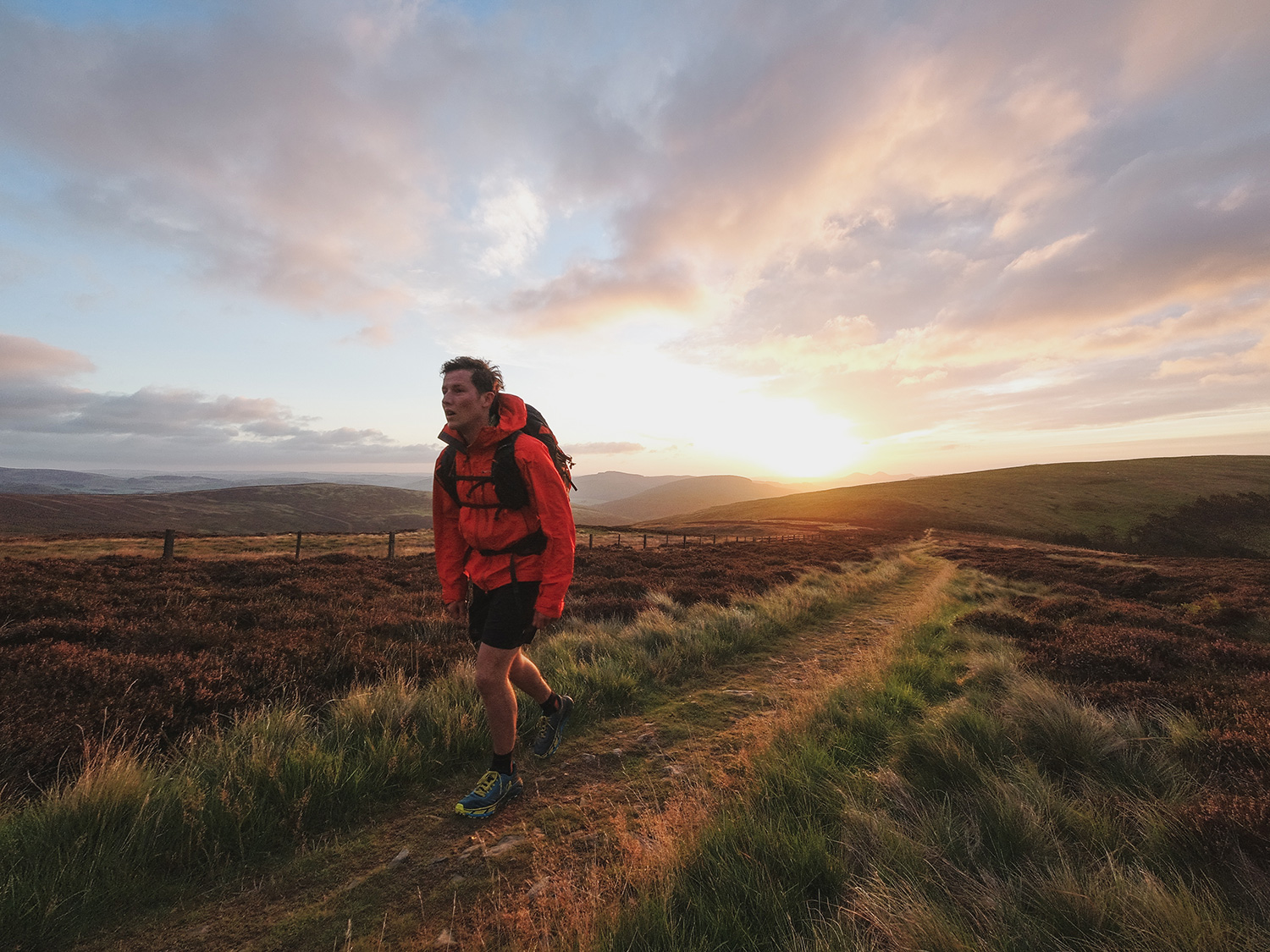 I took with me a DJI Osmo Action, which I chose over comparable models for its front-facing screen, clever interchangeable filter system and impressive video specs at an affordable price. I was blown away by the footage I got out of this tiny action camera. The digital stabilisation was like nothing I'd seen before – even handheld while running at a decent clip. The image quality was impressively sharp and dynamic. Even the audio was passable for vlog-style monologues.
While I would've liked a range of lenses, more depth of field and full manual controls, the constraints of this simple camera actually forced me to really push my creativity. I stopped thinking about the camera's weaknesses and made the most of its strengths – dunking it under water, mounting it to fence posts and poking it around on the end of my hiking pole. Most importantly, it was small enough that I could keep it in a front pocket and have it out and ready to shoot in a matter of seconds when I needed it.
The constraints of this simple camera actually forced me to really push my creativity. I stopped thinking about the camera's weaknesses and made the most of its strengths.
With this camera I captured enough good footage to put together a 20-minute short film of the trip – check out Dawn till Dusk on YouTube to see what the Osmo Action is capable of. I'm excited to keep pushing my limits – both physical and creative – with this tiny beast of a camera.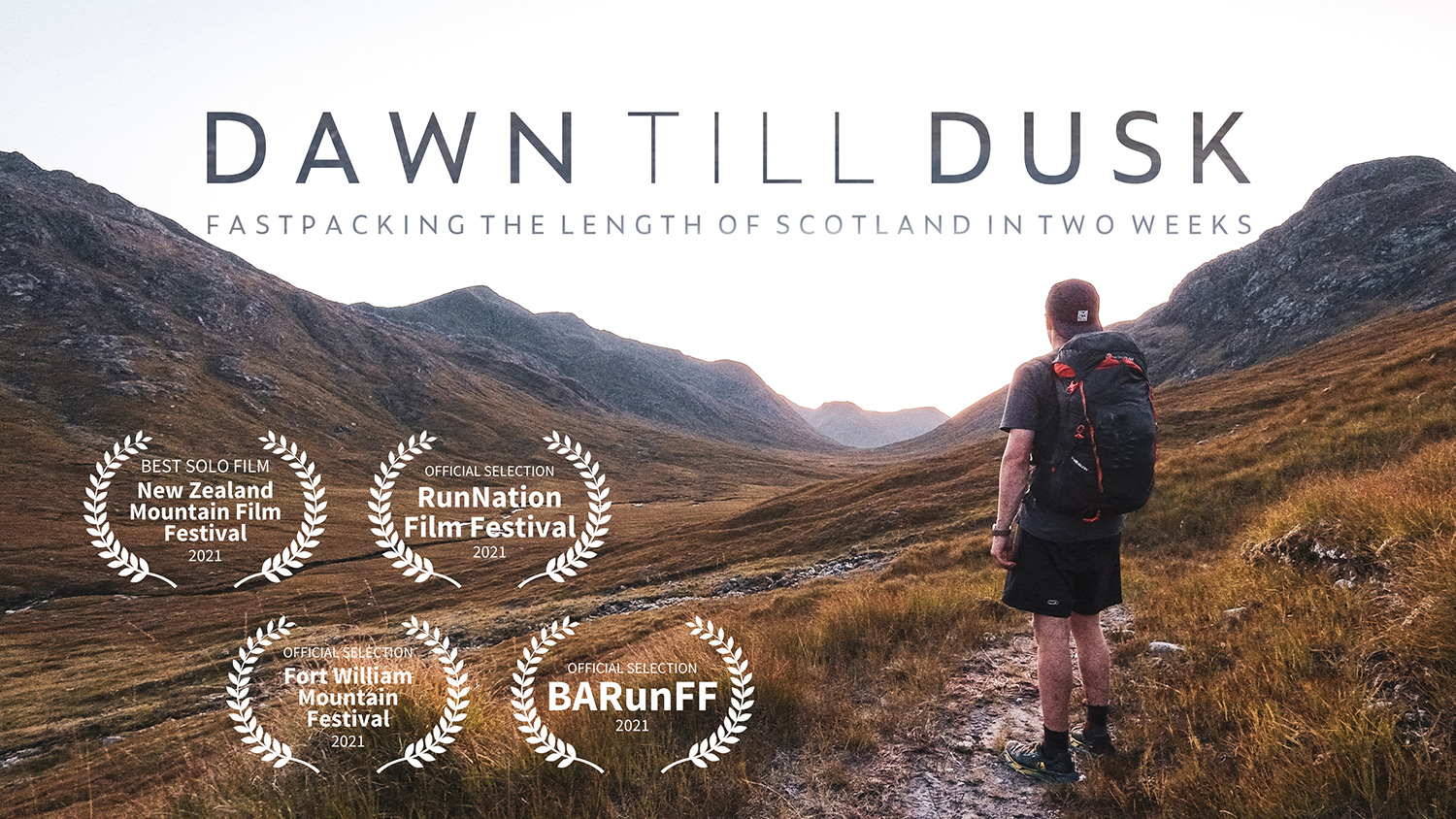 My short film Dawn till Dusk, shot entirely on the DJI Osmo Action
We each have to balance our unique photography aspirations with the kit that will help us to achieve them. I've found that this often involves settling on gear that will work for 95% of what I want to shoot, and acknowledging that I simply can't do everything. Fortunately, the growing popularity of outdoor sports and photography is producing some amazing new equipment that's allowing us to combine creativity and adventure without breaking the bank, or the back.
We've recently seen a number of manufacturers branch out into the new frontier of mirrorless full-frame cameras, but Olympus seems content not to jump on that bandwagon. I'd like to take that as a sign that they're sticking to their guns and are committed to supporting and improving upon the Micro Four Thirds system, which I believe will continue to produce great options for the adventurous photographer.
I'd like to see them continue to hone their strengths – tack sharp lenses, best-in-class stabilisation and innovative controls – as well as bring their somewhat neglected video specs up to the level of their stills photography mastery.
As for me, I've learnt that going further and faster doesn't have to mean leaving my camera at home. The tiny and capable DJI Osmo Action has injected some creative energy back into my adventures and taught me that raw, personal photos and videos are sometimes just as powerful as more polished ones.
I have several ideas brewing for long runs and hikes around the UK and Europe, and I'm looking forward to sharing photos, footage and stories from these. But I've also learnt that there's a time and place for disconnecting from technology and just enjoying nature in the moment, and I intend to do plenty of that too.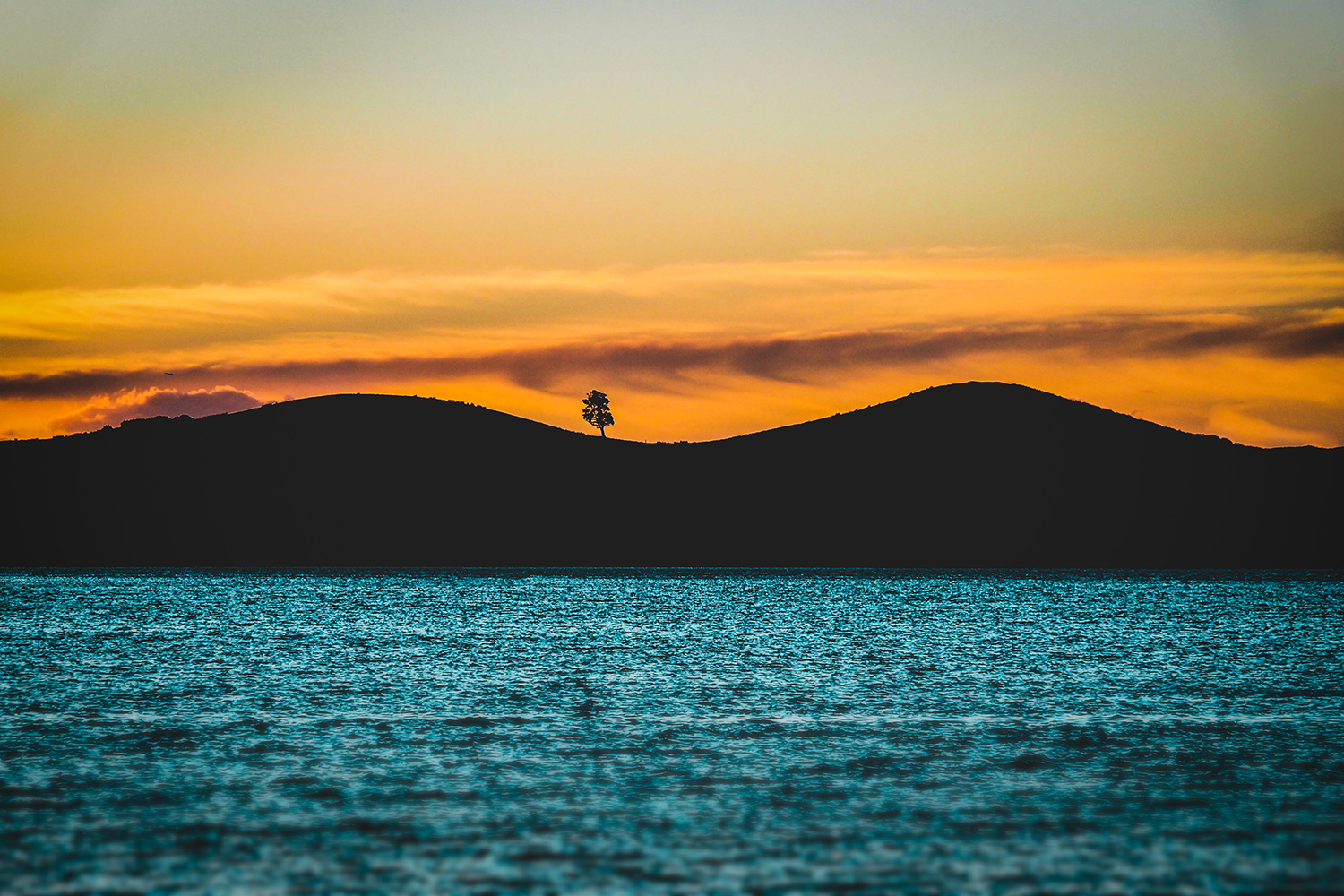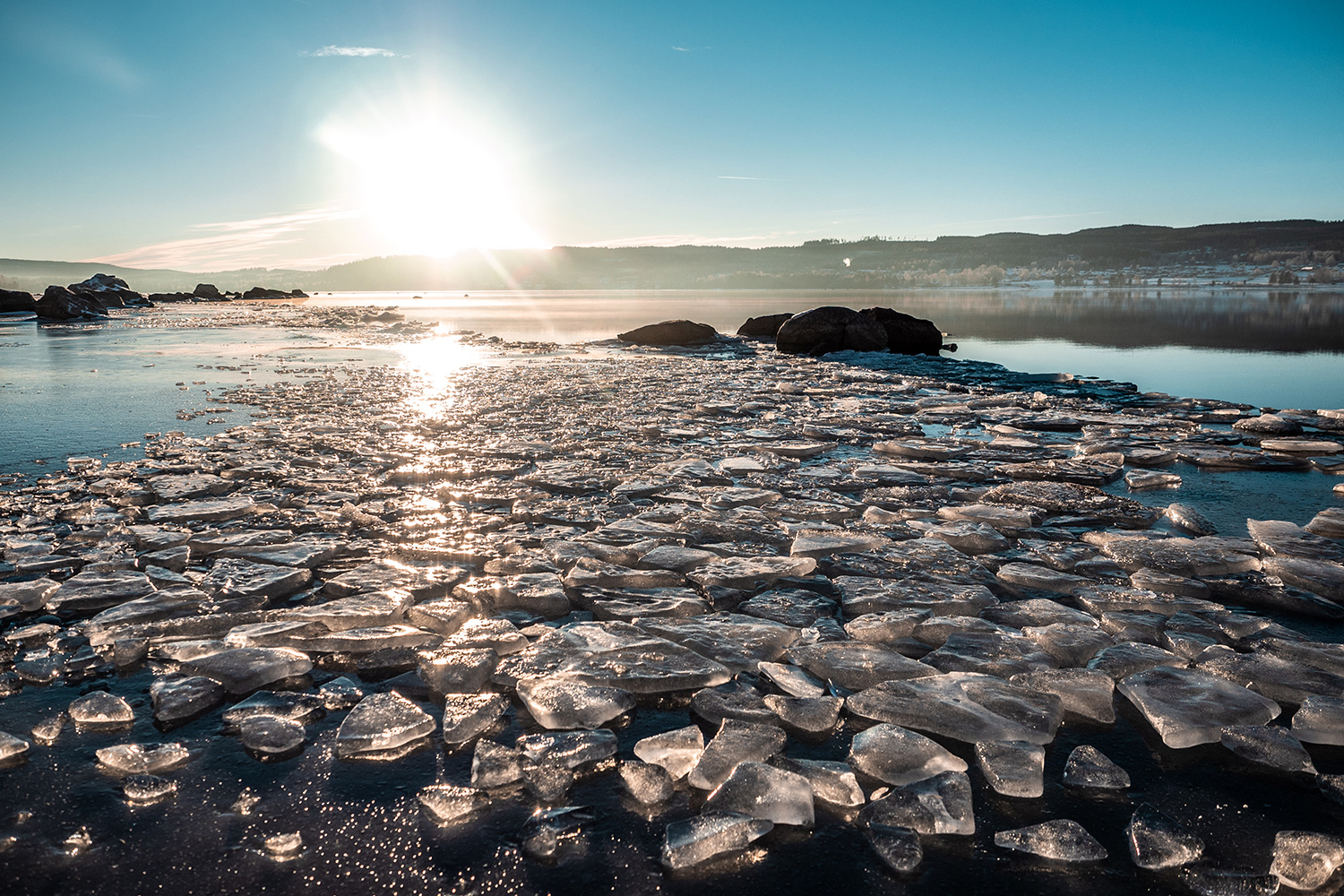 Matt is a jack of all trades adventurer from New Zealand, currently living in Edinburgh, Scotland. A Mechanical Engineer by day, he spends his free time running, hiking, climbing, skiing, taking photos and making short films. You can follow his adventures on Instagram, YouTube and his blog.