No one will see the world the way you see it
Hi everyone, my name is Andreas Tornberg and I'm a self-taught portrait photographer based in Uppsala/Stockholm, Sweden. I work as a legal counselor within the financial industry, but I try to get out and photograph as much as possible. Working in a strict and formal environment, photography is the best way for me to reset my mind and be able to express my creative side.
When I'm not working, I love to read books, watch movies, listen to metal music and of course photograph. In this article, I'm going to talk about my photography journey, and I hope you will enjoy it.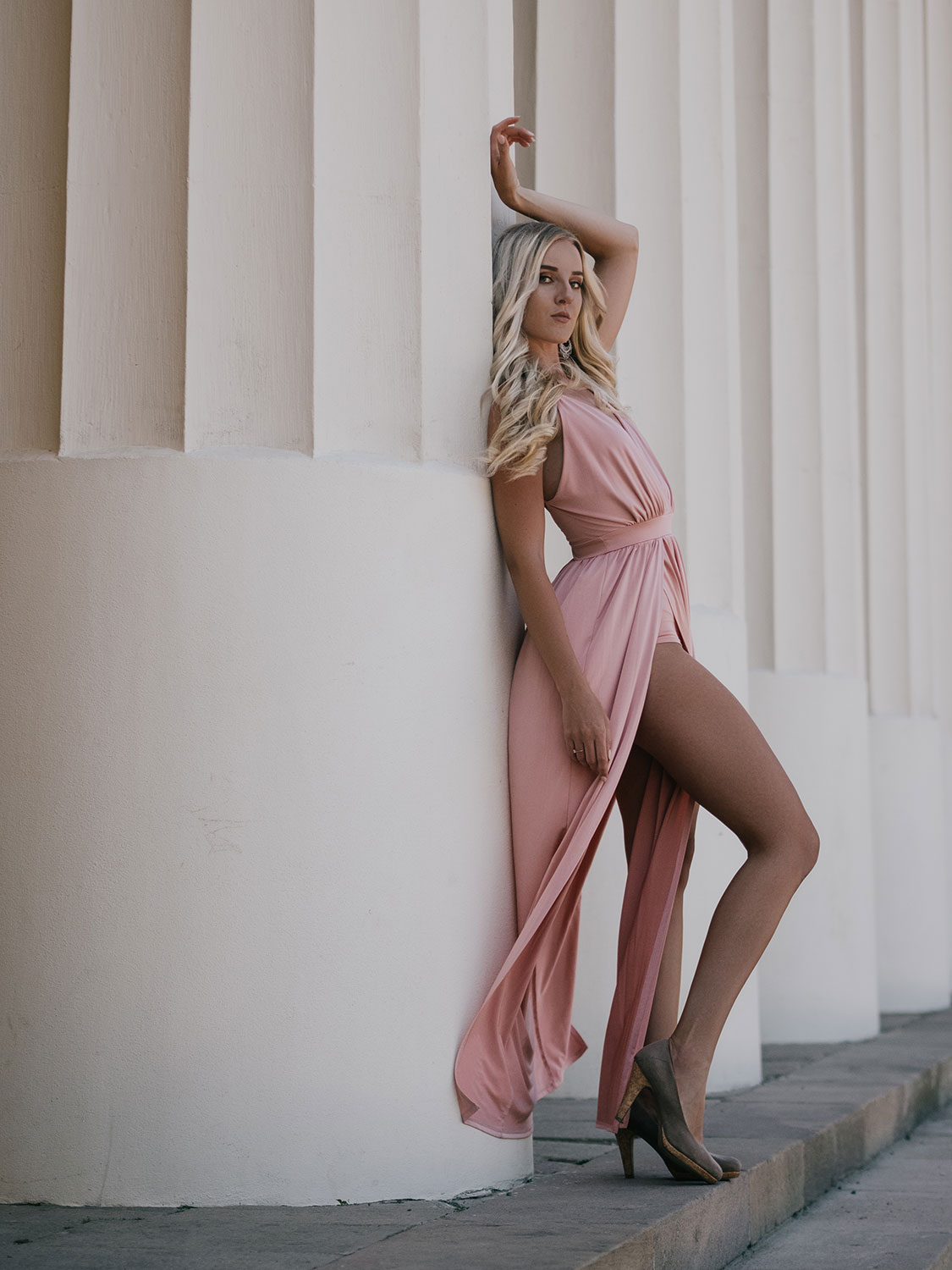 What brought you into photography?
I have been into photography for about 5 years and done different genres, like landscape and night-time photography, but for the last 2,5 years, I have been more into shooting portraits.
My interest for photography started when I got my first iPhone and joined Instagram in 2014. I started taking photos with my phone and played around with all the cool editing apps available. I realised after some time that I was quite good at it, and my creativity really surprised me. I gained more and more followers on Instagram and a lot of brands reached out with collaboration requests. It was a fun time and by then I took all my photos with my iPhone.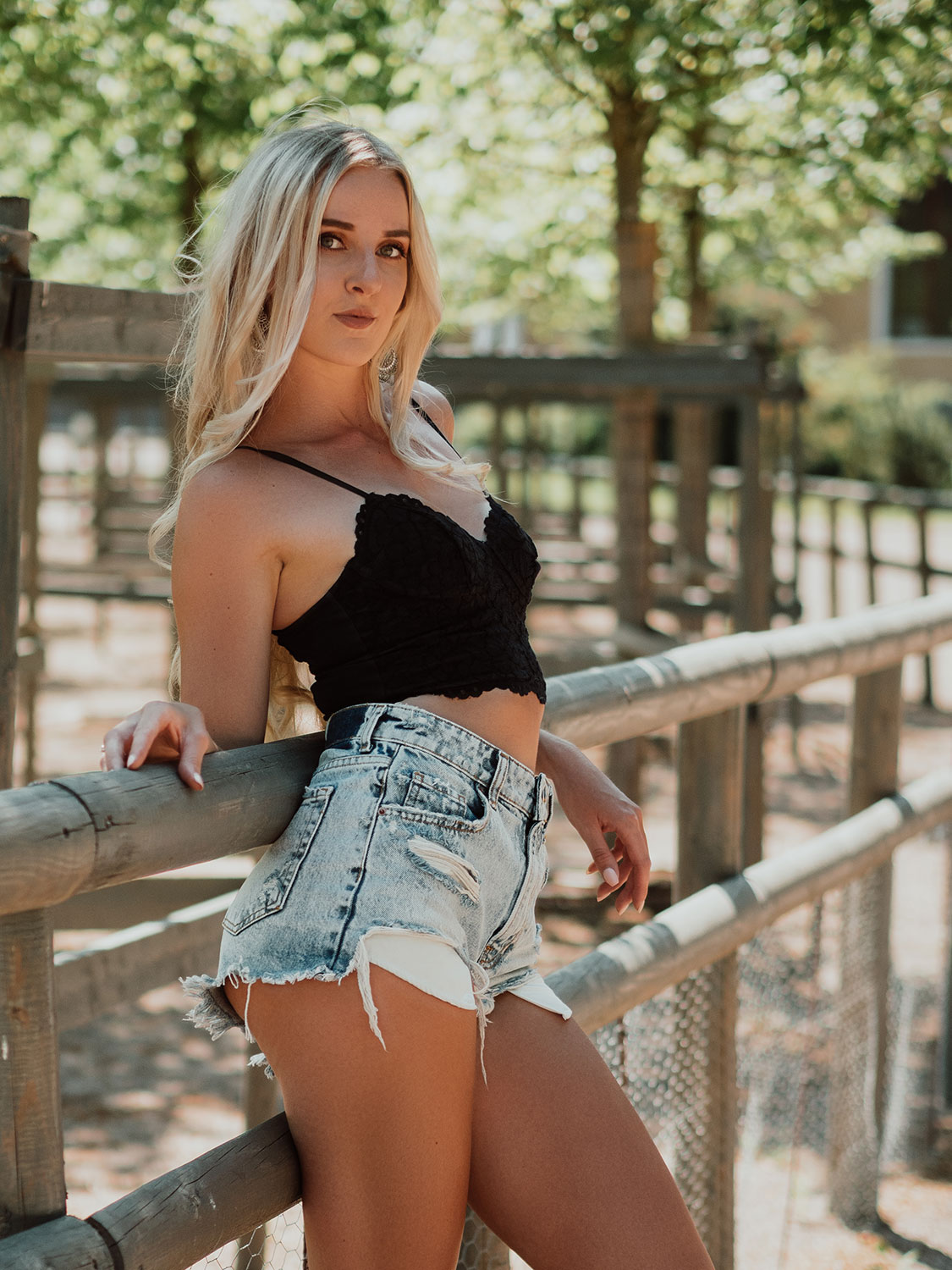 In 2016 I was asked by Adidas to shoot the new NMD model that was soon to be released. I was super stoked by this assignment but also terrified since I realised that I could not use my phone for this and that I had to get a real camera quick. Fortunately, I could borrow a DSLR camera from my friend, but the problem was that I had never used such a camera before.
I had no clue about aperture mode, shutter speed, ISO, RAW etc. and the time frame was very limited, so I didn't have time to really learn the basics of the camera. I did the job shooting JPEG in automatic mode and edited the images on my phone. Looking back at the pictures I actually like the images and I think I did a good job. Fortunately, so did Adidas.
After this, my interest in photography really increased and I realised that I needed to get a better camera to develop as a photographer. I managed to come over the first Olympus OM-D E-M10 with the Olympus 14-42mm f/3.5-5.6 II R lens which was the perfect entry-level set-up for me. I really learned about how a camera works and it helped me developed as a photographer.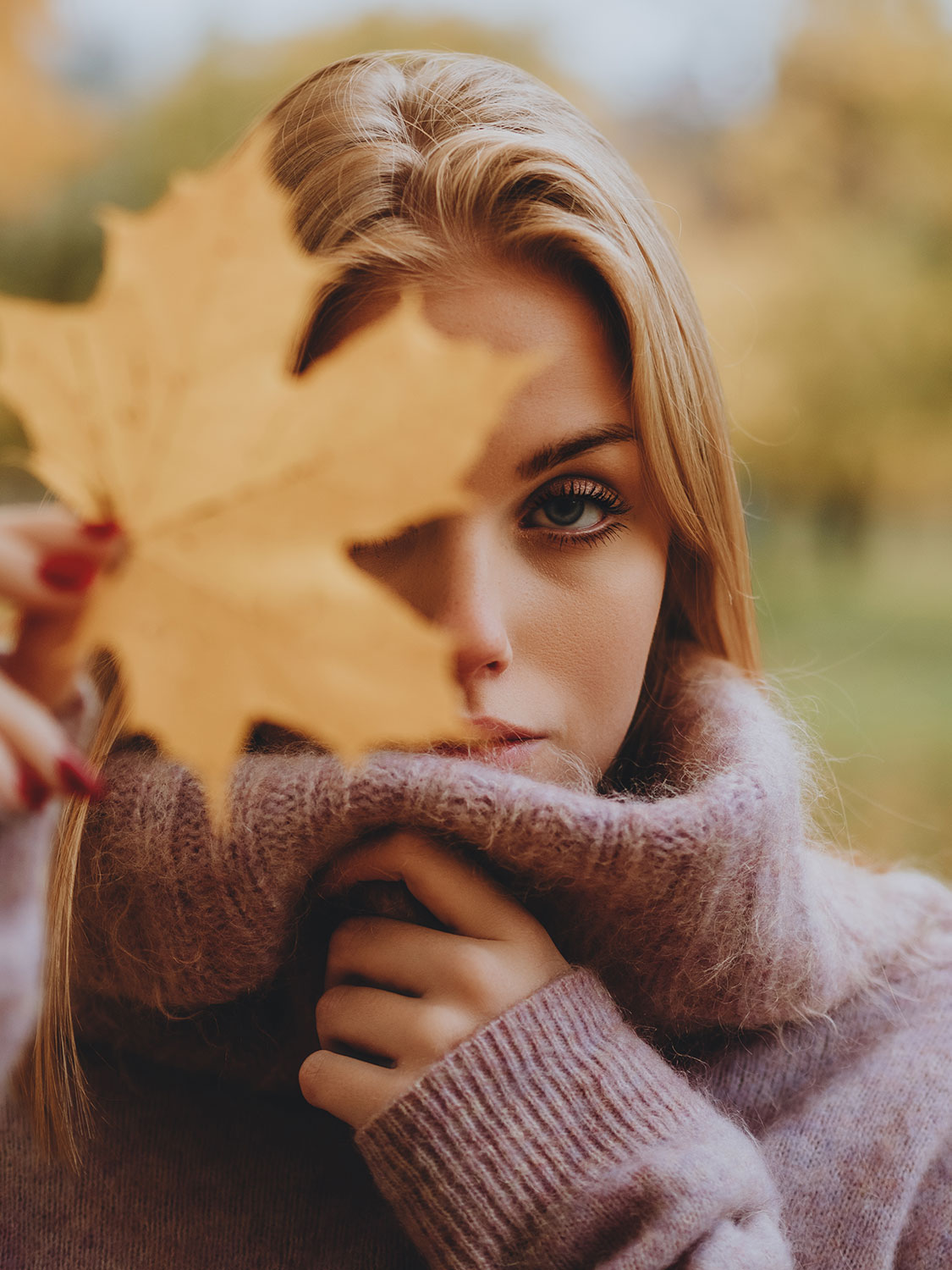 What's your current camera and lenses set up?
My current camera is the Olympus OM-D E-M1 which is a great camera. The more I use it, the more I fall in love with it. It's responsive, ergonomic and compact with an amazing 5-axis image stabilization and superb handling, along with fast and accurate autofocus performance and a tough weatherproof camera body. I know I probably should upgrade to the newer versions of the camera but I really love this camera and the silver retro look is so beautiful. For me, gear is not everything.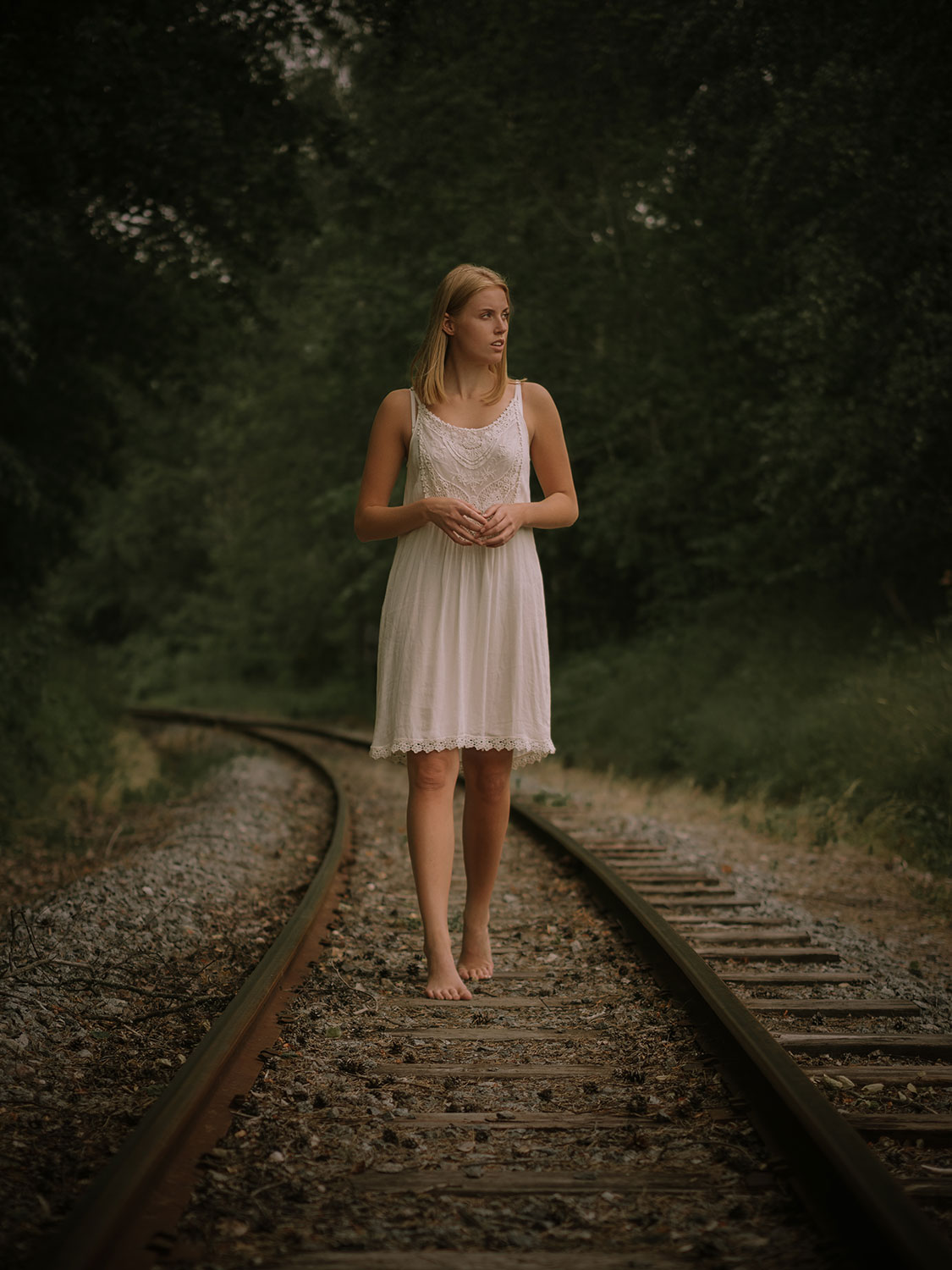 When it comes to lenses I use the Olympus 45 mm f 1.8 or Olympus 25 mm f 1.8 for portrait photography and the Olympus 12-40 mm f 2.8 Pro for landscape photography. I also shoot some sports photography and for that, I use the Olympus 75-300 f4.8-6.7 II. I also have a Panasonic 60 mm f 2.8 lens which also works great for portrait photography. My favourite lens, however, is the 45 mm which is a fantastic portrait lens.
Where do you get your inspiration from?
I find my inspiration everywhere, especially from movies, music and from looking and studying other photographers.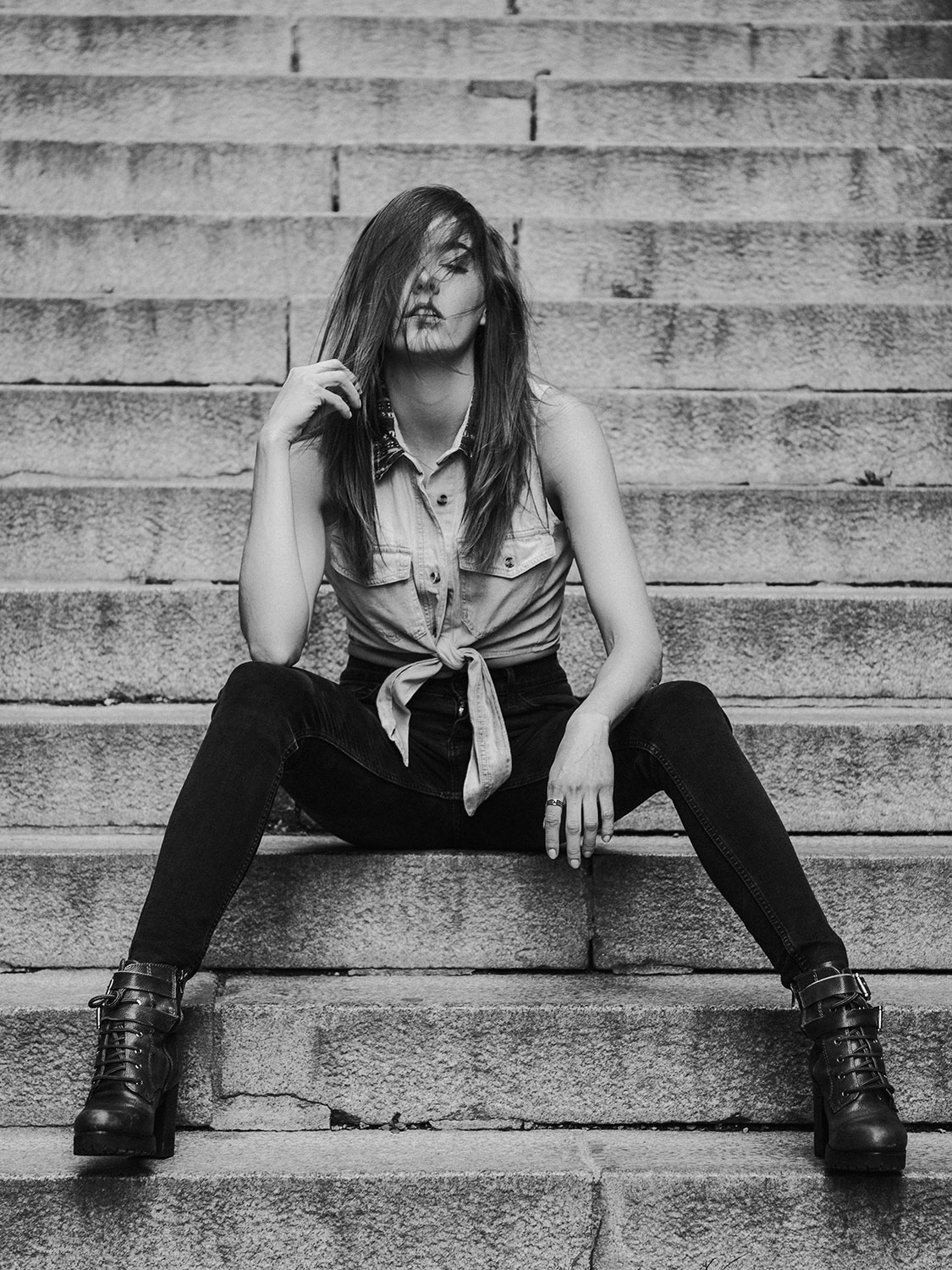 How would you describe your photography style?
I think my style is always evolving, but I am drawn to more dark and moody images. I always try to express a clean, dark and moody feeling in my photos but I also like bright and airy images.
For me, it's the models' gestures and expressions that are the soul of the photo and that's what I want to capture. I also think I have a creative style where I always look for new angles, foregrounds, focus areas and backgrounds.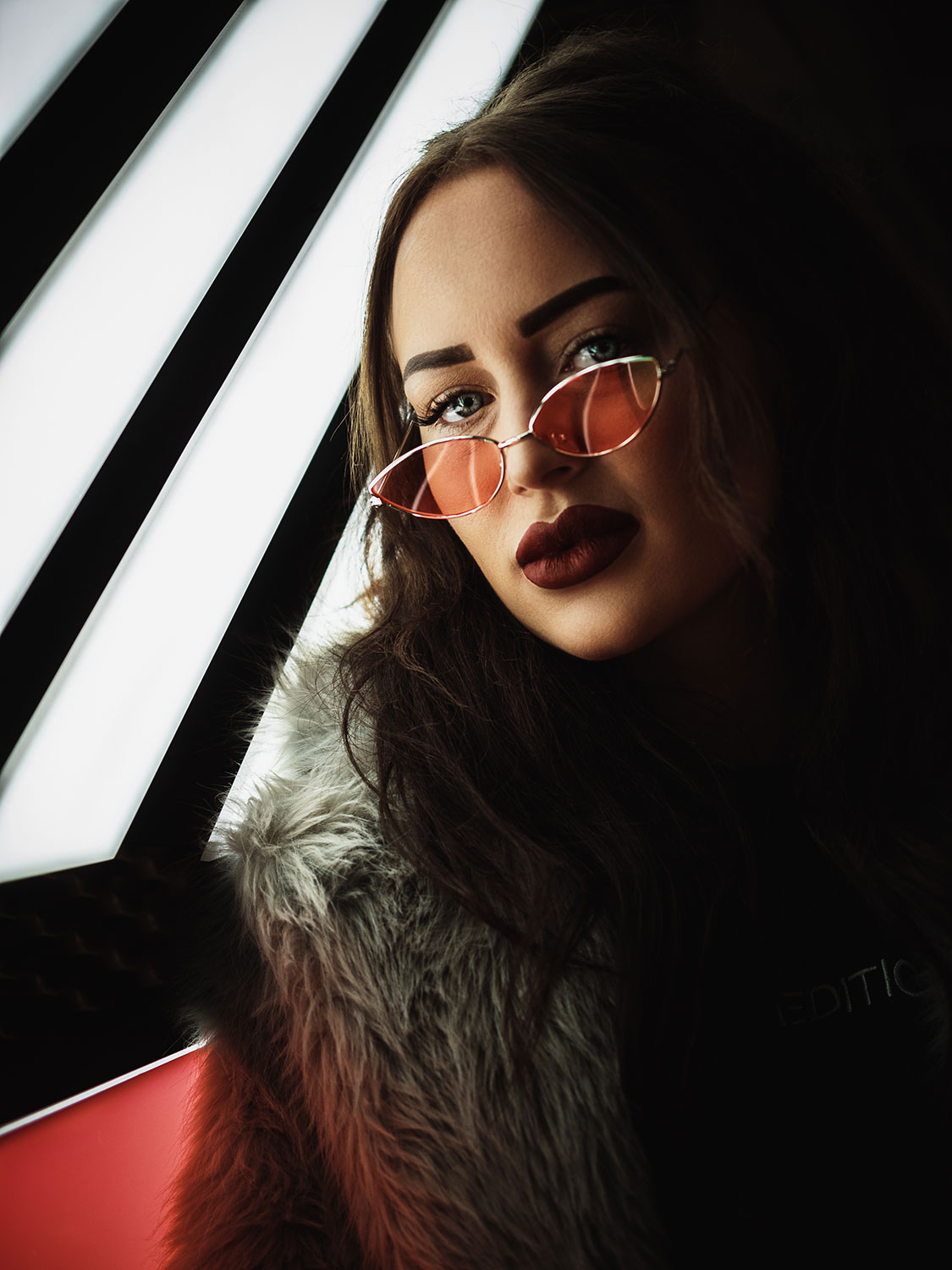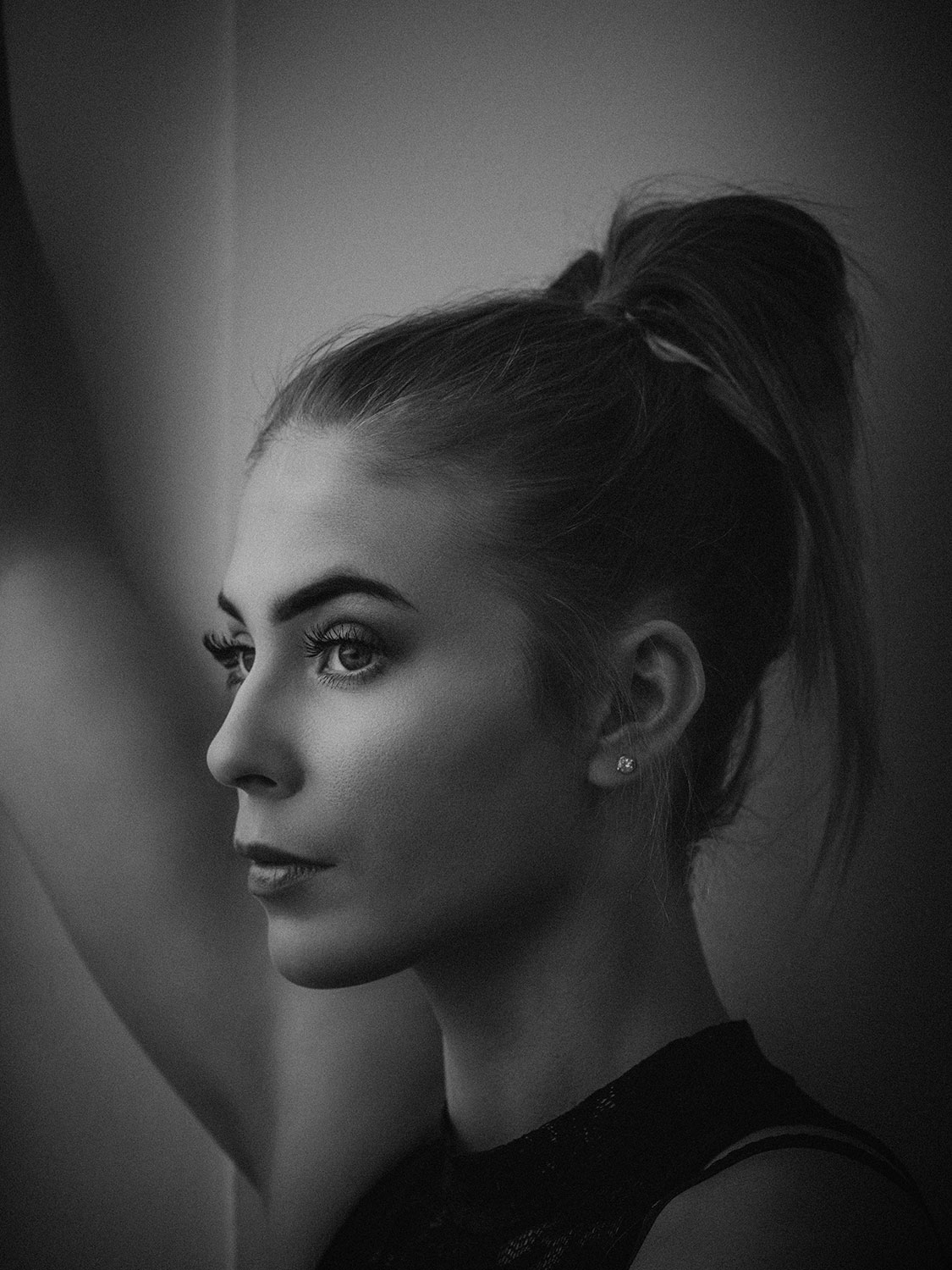 Artificial light or natural light?
I only use natural light and I prefer to shoot outdoors. Since I'm living in Sweden the weather conditions are not always on my side so during the winter season, I often have to find locations indoor, which sometimes could be very challenging due to bad lighting conditions.
How do you prepare a portrait session?
I actually don't do many preparations before a shoot. It depends of course on the assignment but I like to improvise and try to capture that special mood and personality of the person I am shooting. It's difficult to prepare for that, especially if you never have photographed the person before.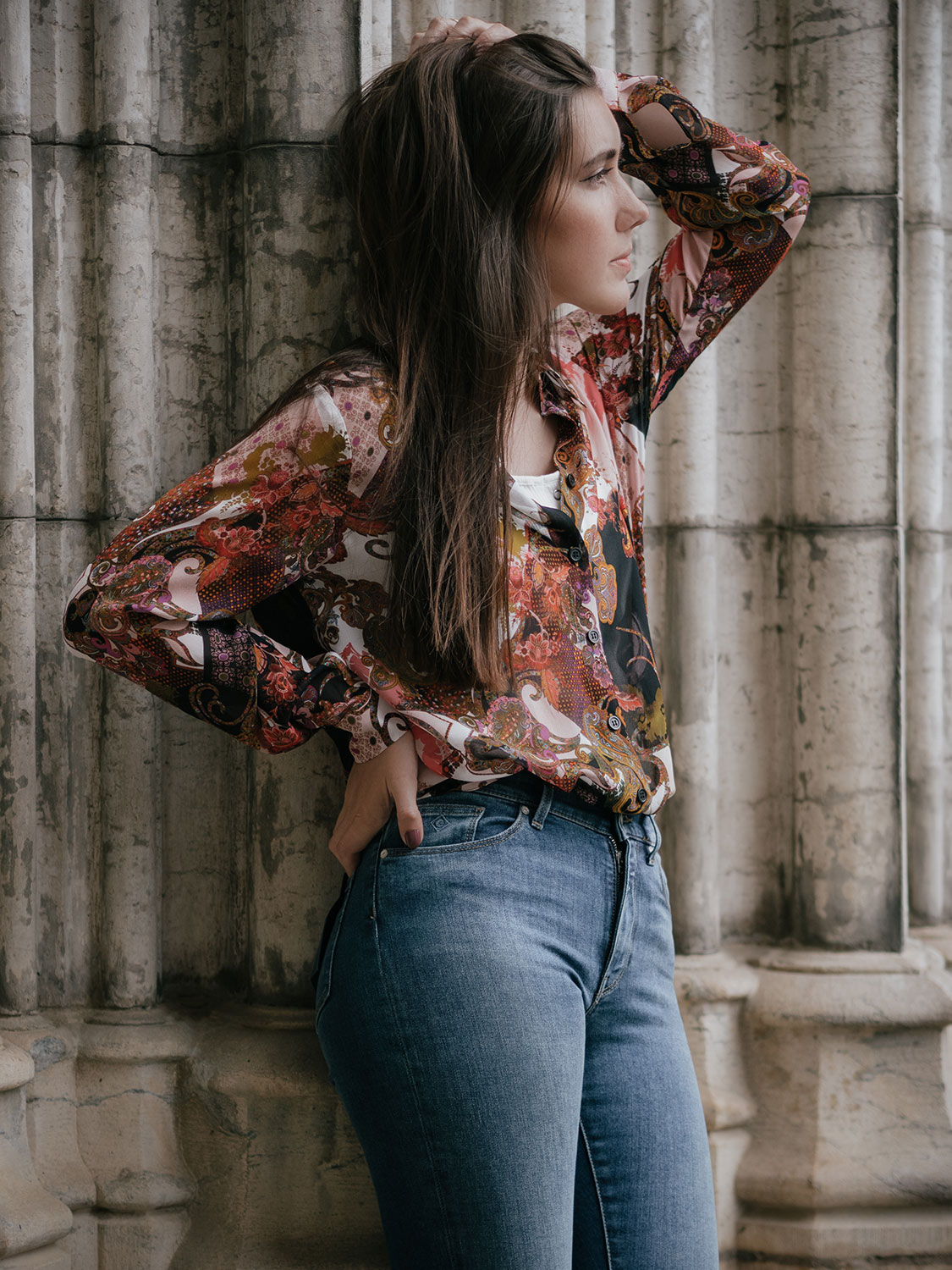 How do you interact with the model?
It's important to be comfortable working and relating to the people you photograph. I do this by talking to them and letting them know I'm interested in them. We have some laughs, and they start to feel a little bit more at ease. Plus, I like to let them know that it's not up to them to make a great picture, it's up to me. They can relax and be assured that I will make them look great, natural and authentic, and they just have to enjoy the next hour while we hang out together. It takes a lot of pressure off them and makes the whole process much more fun.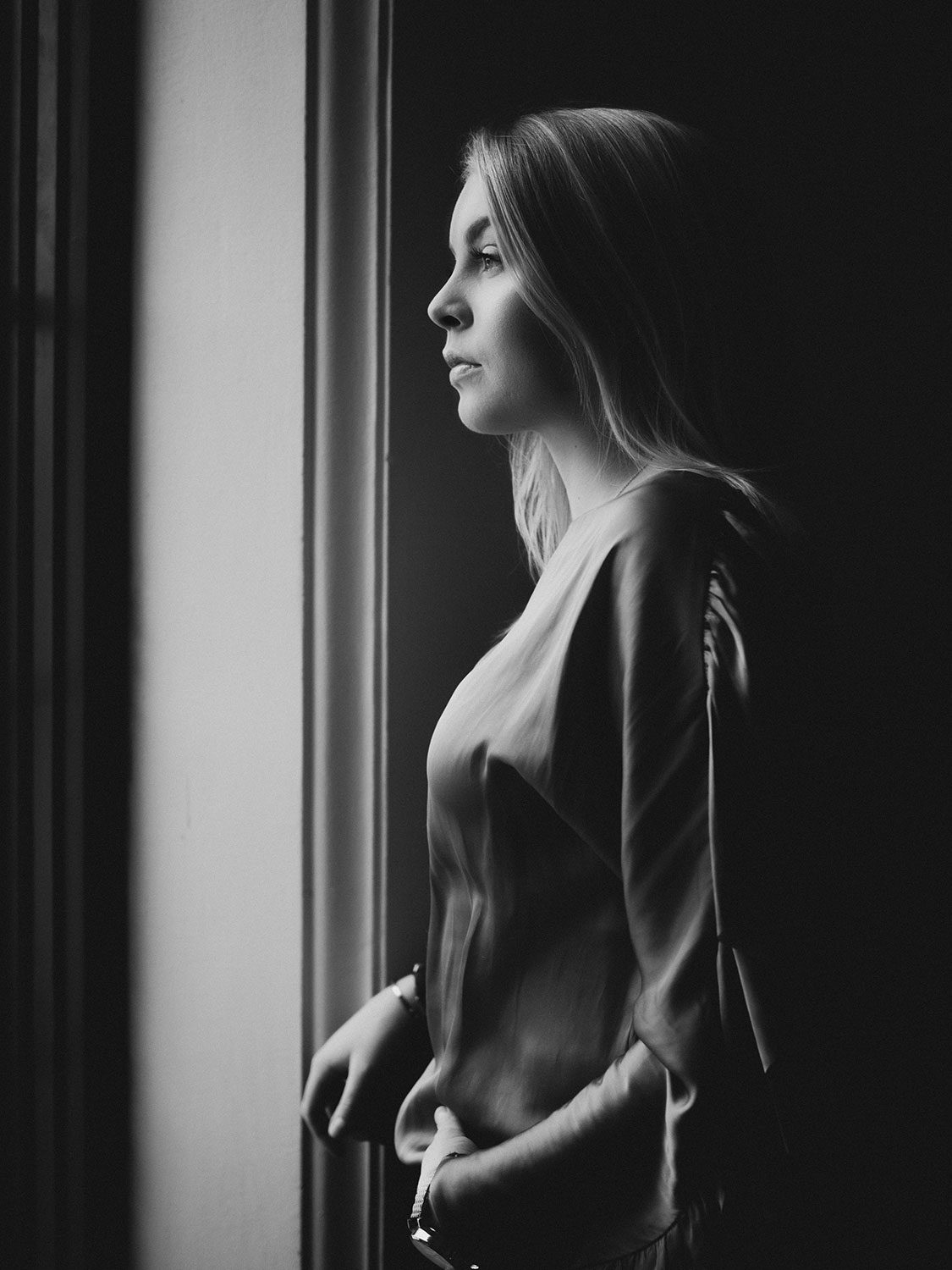 Could you share some tips for shooting good portraits?
Portrait photography is easy but shooting really good portraits is a completely different thing. In the midst of a session, there are so many things you need to have in mind such as the lighting, camera settings, posing and getting the right angle. For me, this was overwhelming in the beginning. Making mistakes and learning from them is an important part of your development, but here are some tips that I always try to have in mind when shooting.
Avoid distracting backgrounds. Before I bring up my camera, I always check the background for distracting elements such as tree branches, people or signs. Distractions will draw the viewers' attention away from the important parts of the photo.
Don't overexpose your shot. Rather take underexposed shots so that you can work with the light sources as you want. An overexposed shot will most likely result in a lack of detail where it matters such as the person's skin for example.
Avoid unflattering light. Soft, diffused light is great for portraits, giving skin a smoother, more flattering look and reducing hard, defined shadows, but harsh light can be effective when used in the right way. For some reasons, I tend to end up shooting in harsh sunlight and in those cases, I always try to seek out open-shade, which gives a softer more consistent look. Alternatively, you can shoot your subject backlit, which will lower the contrast and create a soft glow around the edge of the subject.
Avoid static posing. Posing is difficult and there's a fine line between not giving enough direction and giving too much. For me it depends on the person and how experienced he or she is but normally I don't give that many directions. Try giving your subject motion directions. For example, simply getting the model to slowly step back and forth as they pose, will create a more natural body posture and give variety in the photos.
Avoid horizon lines or any other hard lines that run through the head/neck of your subject by shooting from slightly higher or lower positions.
Avoid the edges of the frame intersecting with the model's joints – if it bends don't crop.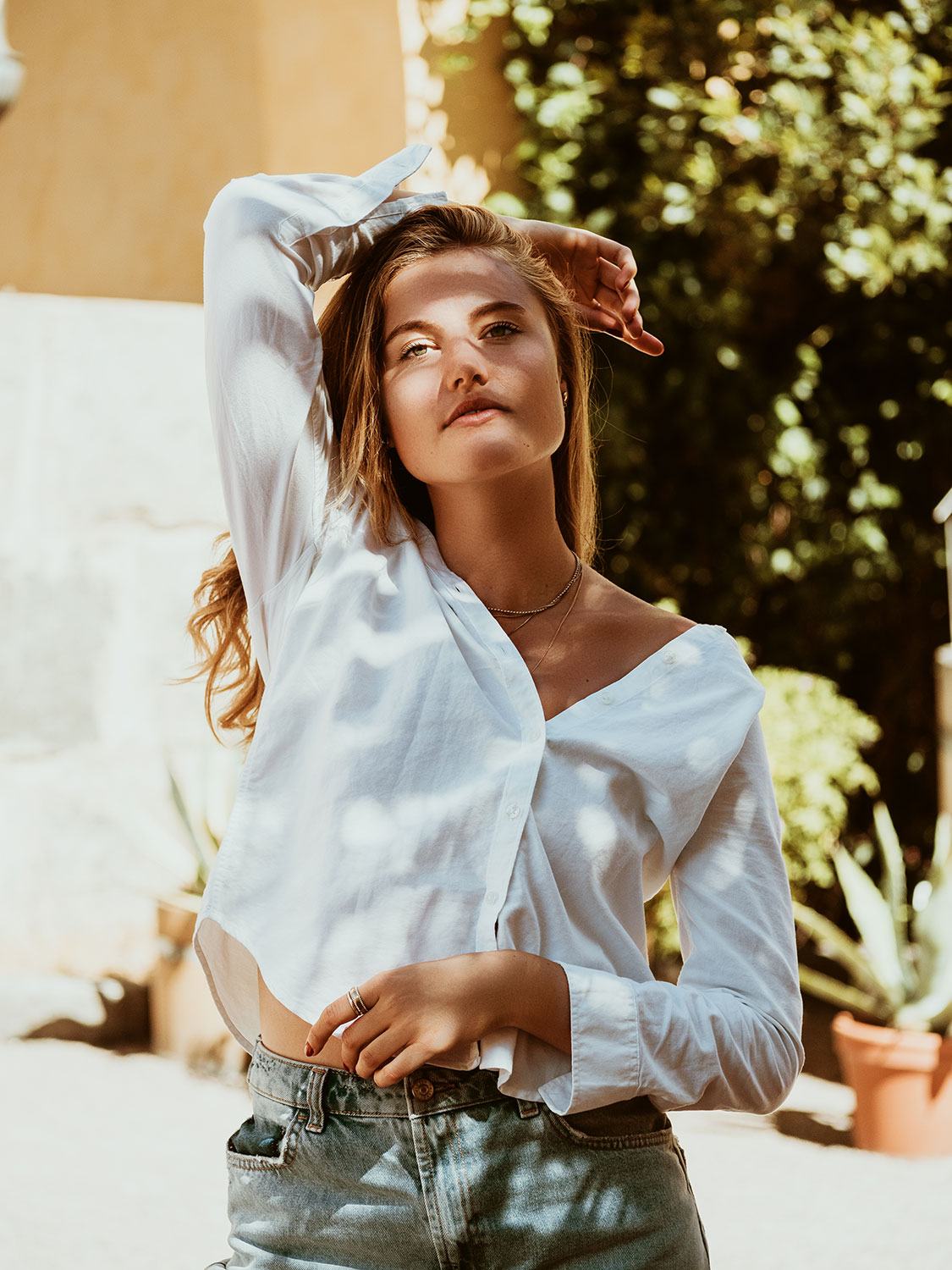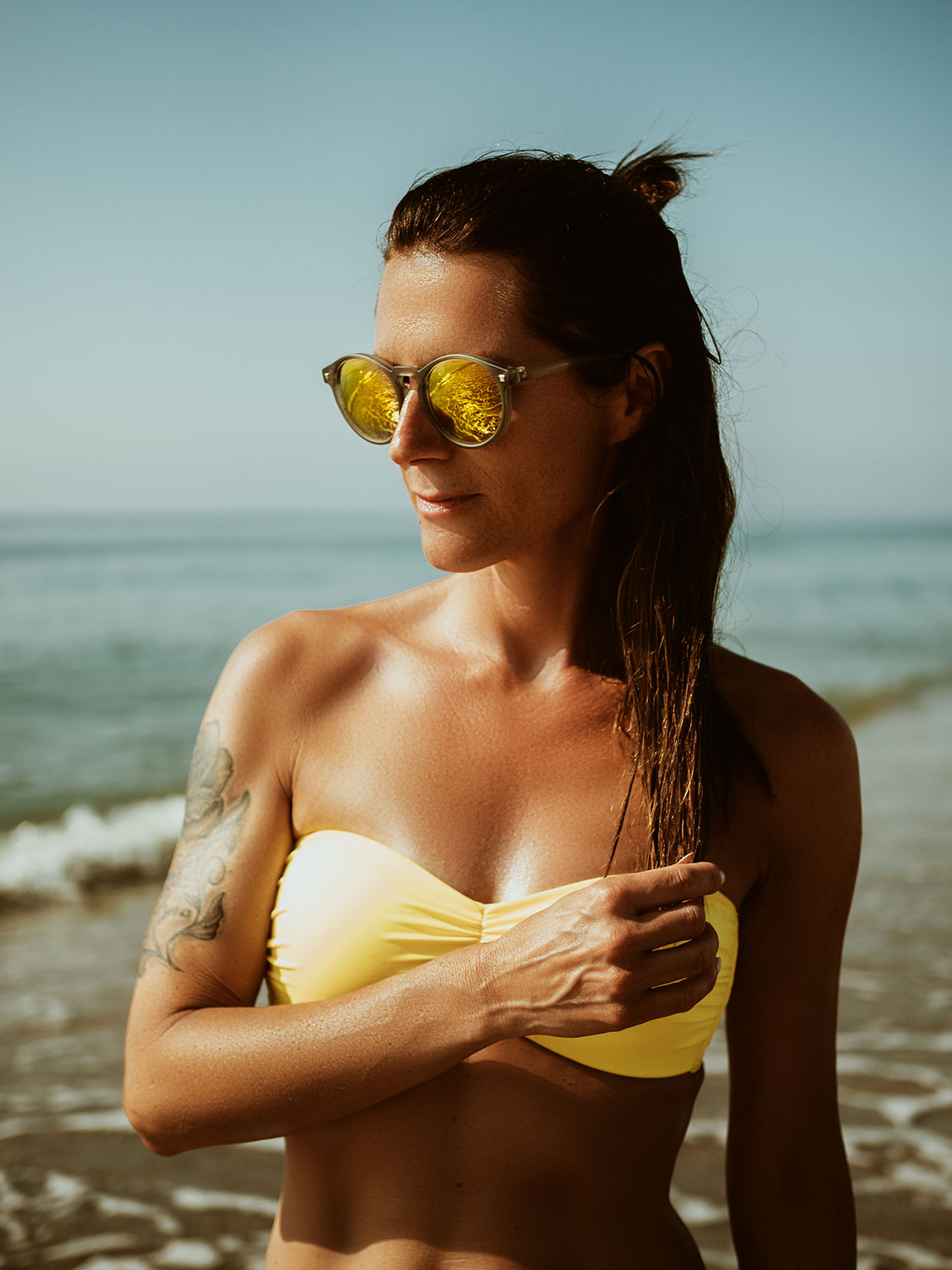 Can you describe your editing process?
For me, the editing part is as much fun as the shooting part. When it comes to retouching, I have a pretty light hand. It's important for me not to over-edit the image. For me, the most important thing is the mood of the picture and to express the mood of the model. I think it's more important to capture a specific feeling than to get a super sharp image.
I always shoot in RAW and I start my editing process in Lightroom where I tweak the exposure, colours, tone curves etc. After that, I use Photoshop to clean up the skin. When I started with Lightroom and Photoshop I could spend hours on a picture but over time I have built up a workflow that really works for me and now I normally spend just 15-20 minutes per image.
Finally, what's your best advice for aspiring photographers?
Get out there and start shooting! If you start shooting what you like, your style will naturally evolve. Use other people's work as inspiration and don't get caught comparing yourself to others. No one will see the world the way you see it!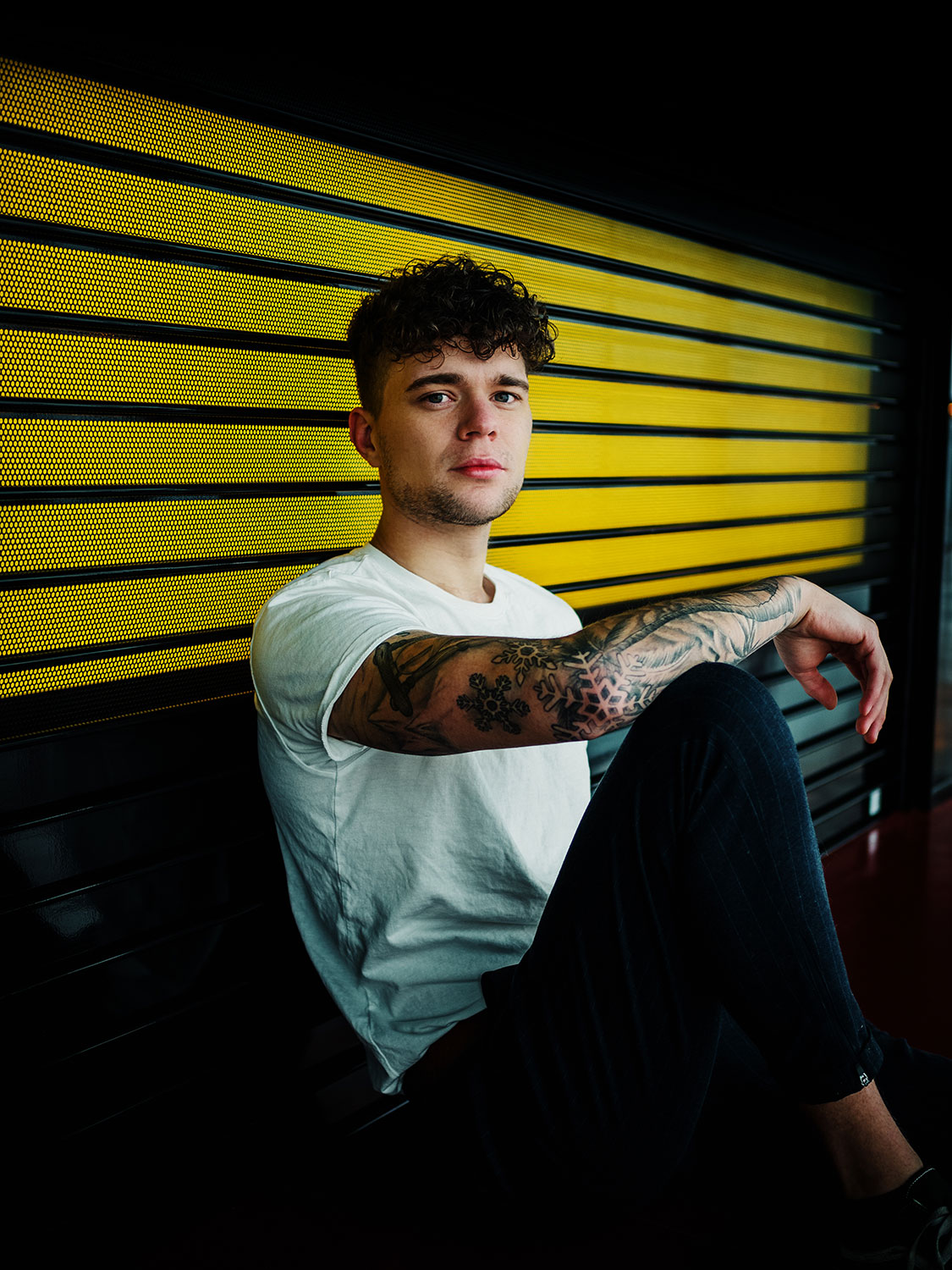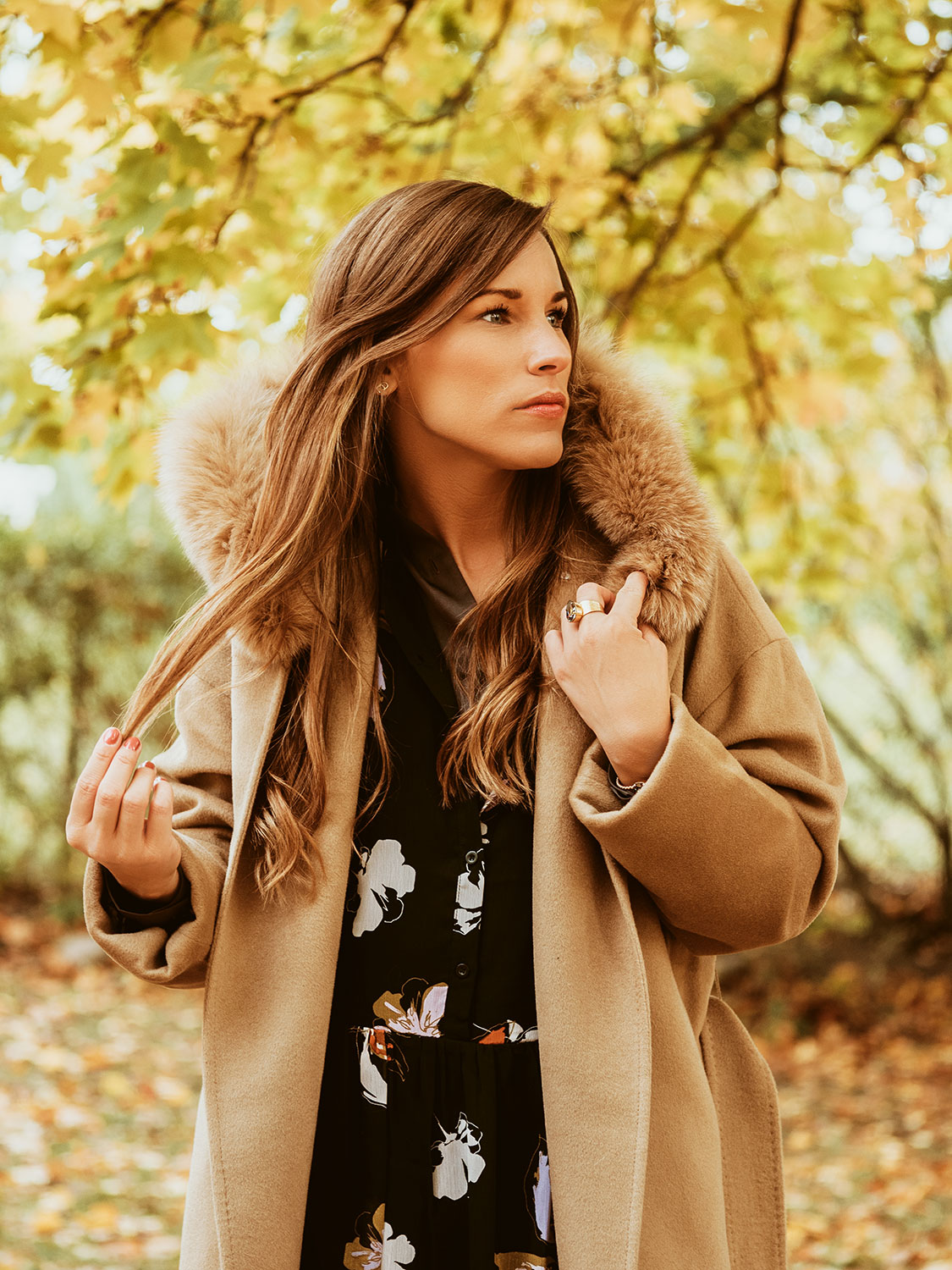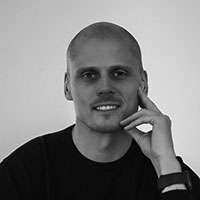 "Hi everyone, my name is Andreas Tornberg and I'm a self-taught portrait photographer based in Uppsala/Stockholm, Sweden. I work as a legal counselor within the financial industry, but I try to get out and photograph as much as possible. Working in a strict and formal environment, photography is the best way for me to reset my mind and be able to express my creative side.
When I'm not working, I love to read books, watch movies, listen to metal music and of course photograph. In this article, I'm going to talk about my photography journey, and I hope you will enjoy it."