Moving to Iceland – Where the whole journey began
My name is Katarzyna, but you can call me Kat. Like the animal, but with "K". I was born in Poland, in the beautiful region of lakes and forests called Masuria. Five years ago my newly married husband and I decided to emigrate. We have been living in Iceland for 2 years now. Two months ago I decided to quit my day job and focus fully on photography.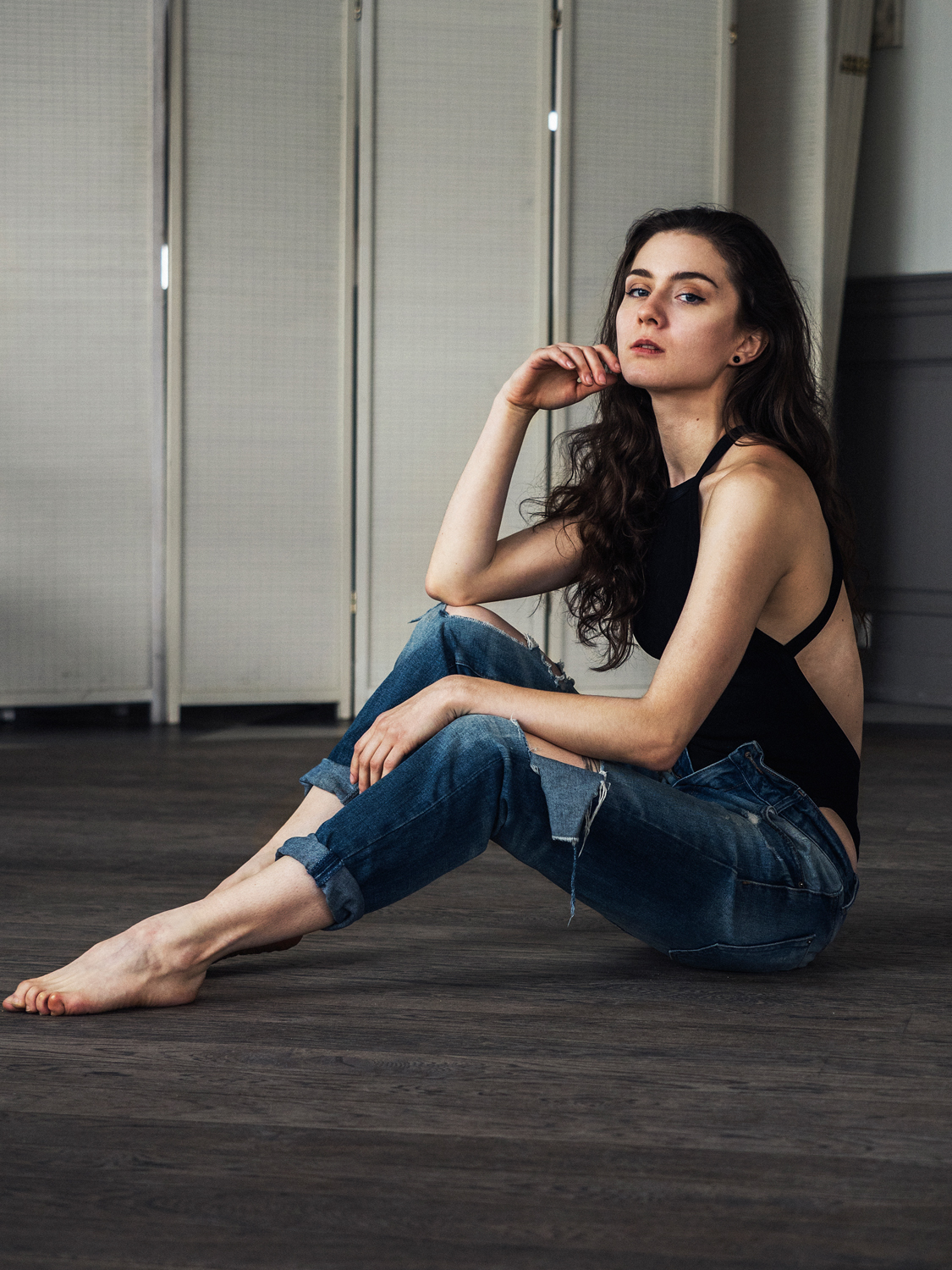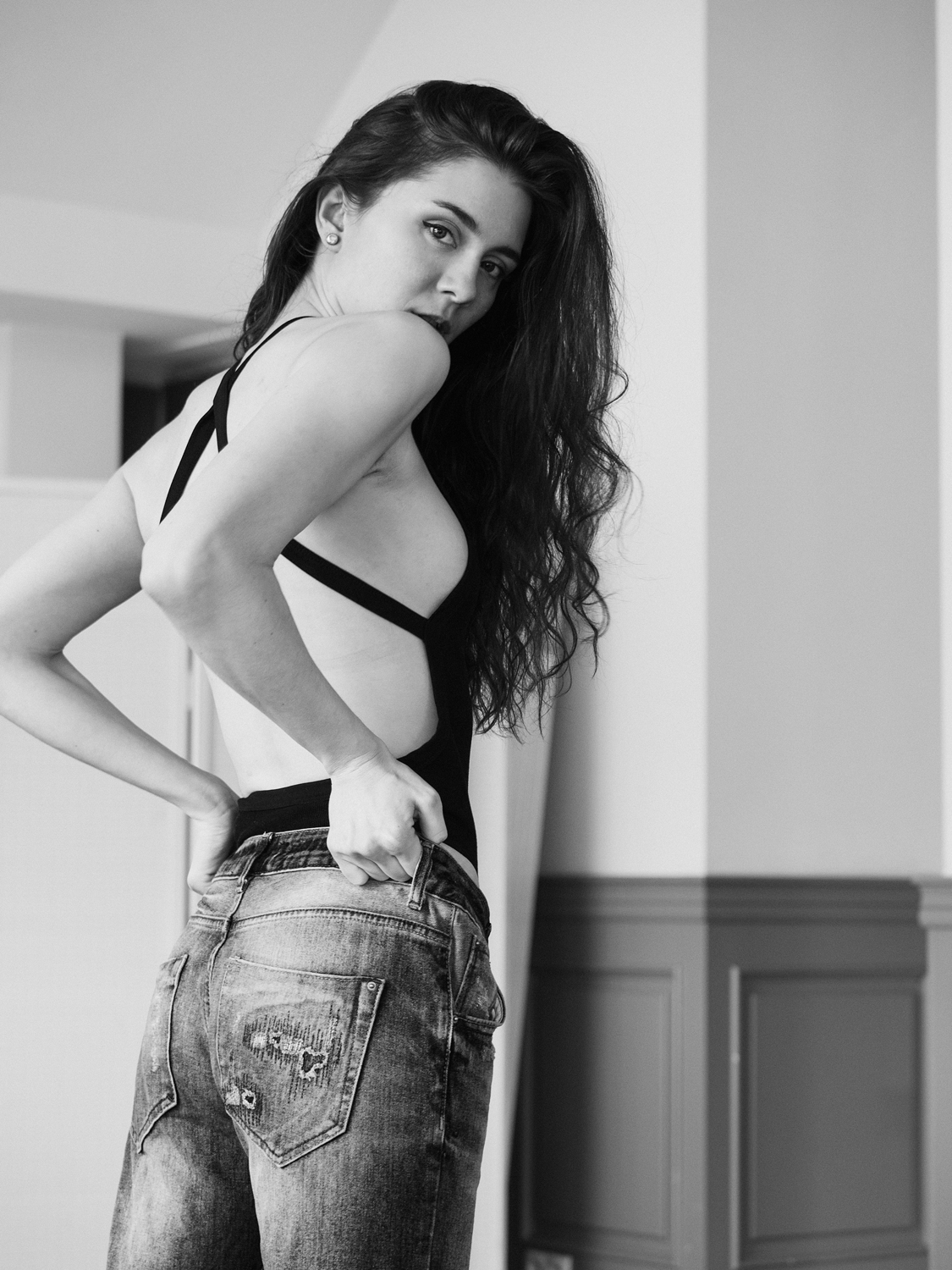 I'm widely known as an Unfunny Jokes Queen (as you probably already noticed at the beginning of this article). I love coffee so much, my blood type is black, no sugar. If I happen to have a spare moment I like to watch a B-class movie, sipping white wine.
Semi-sweet. I'm a typical book worm, with life too short to read them all. I love travels, trekking, mountains and camping. If you see a woman followed by all the homeless dogs in the area – that'd probably be me. Animals release maternal instincts in me and nature helps me to think and relax.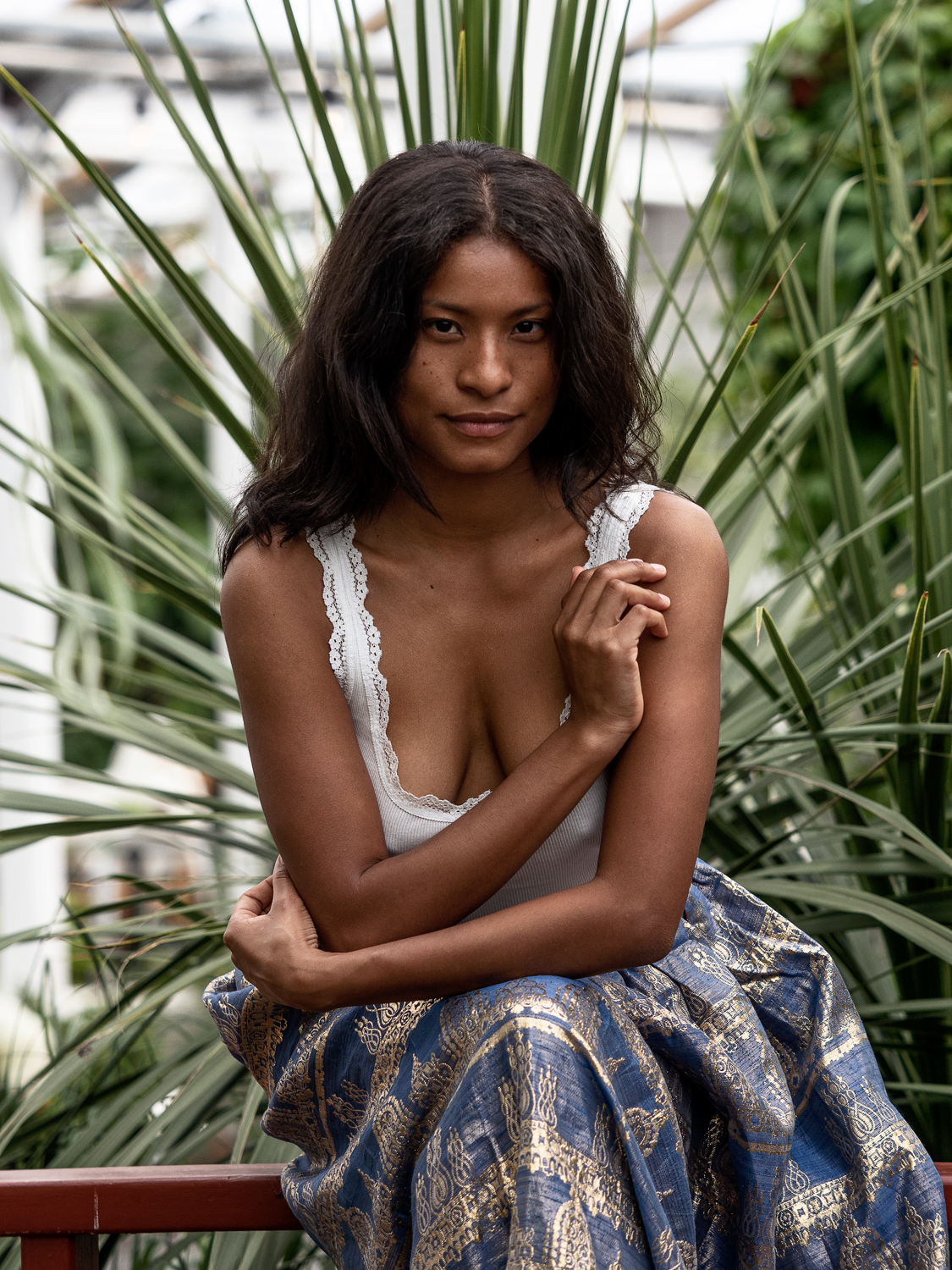 My journey with photography started… on the other side of the lens. I used to photo model a lot during my student's years and a couple of years after. When I moved abroad I stopped posing and focused more on dancing. Swing took me so much time, that together with my day job made it impossible to continue posing.
And then I changed job and moved to another city. It was a corporate job and I definitely didn't fit in. I was the weirdo that walks everywhere instead of driving, the one who goes to Ukraine instead of Mallorca, chooses camping over hotels… you get the picture, don't you?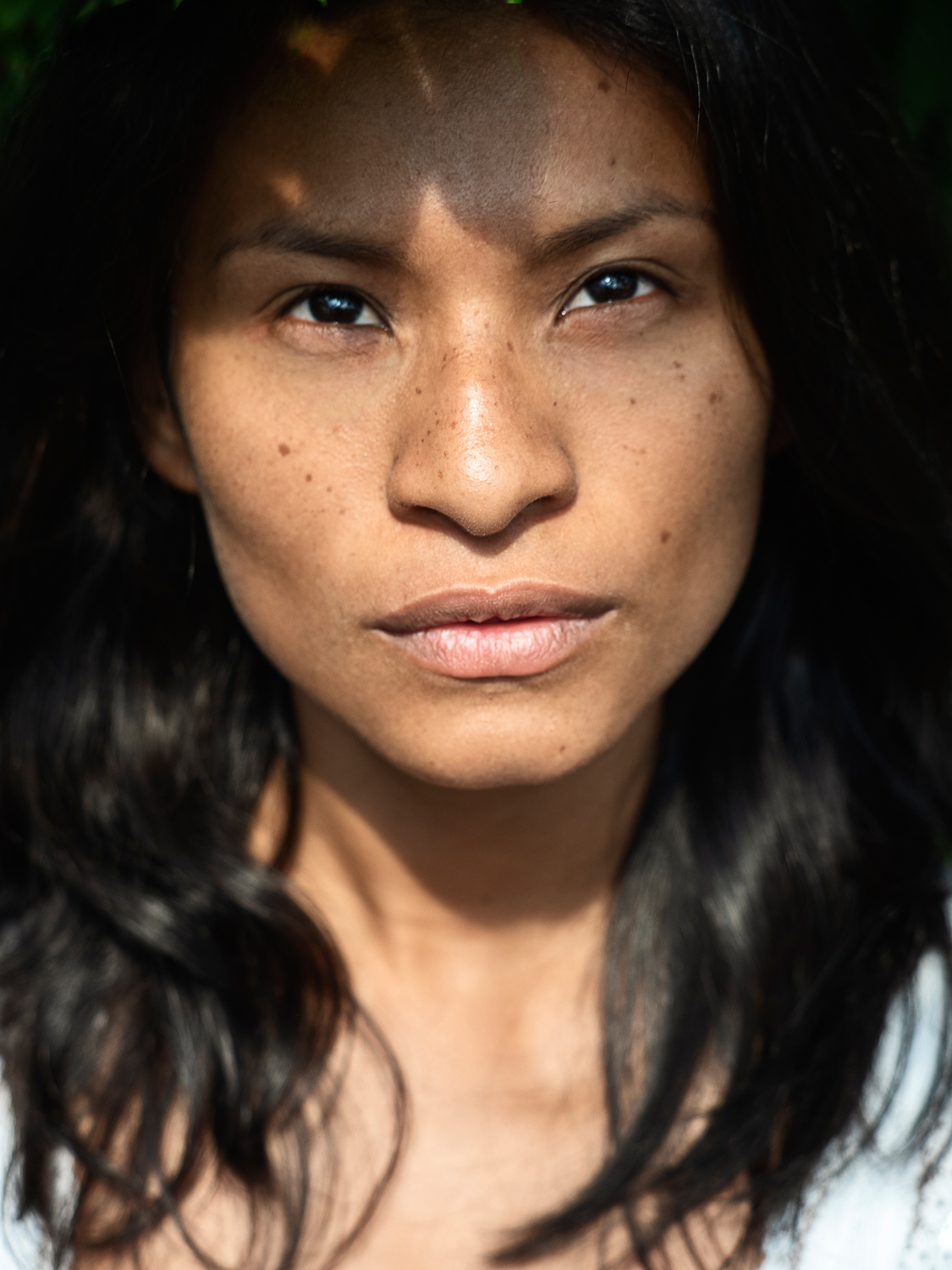 Long story short – I was very depressed and didn't feel good in this new environment. After work, I did a lot of freelance translating jobs and with the first money, I bought my first camera: the Olympus E-M 5 Mark II and two lenses.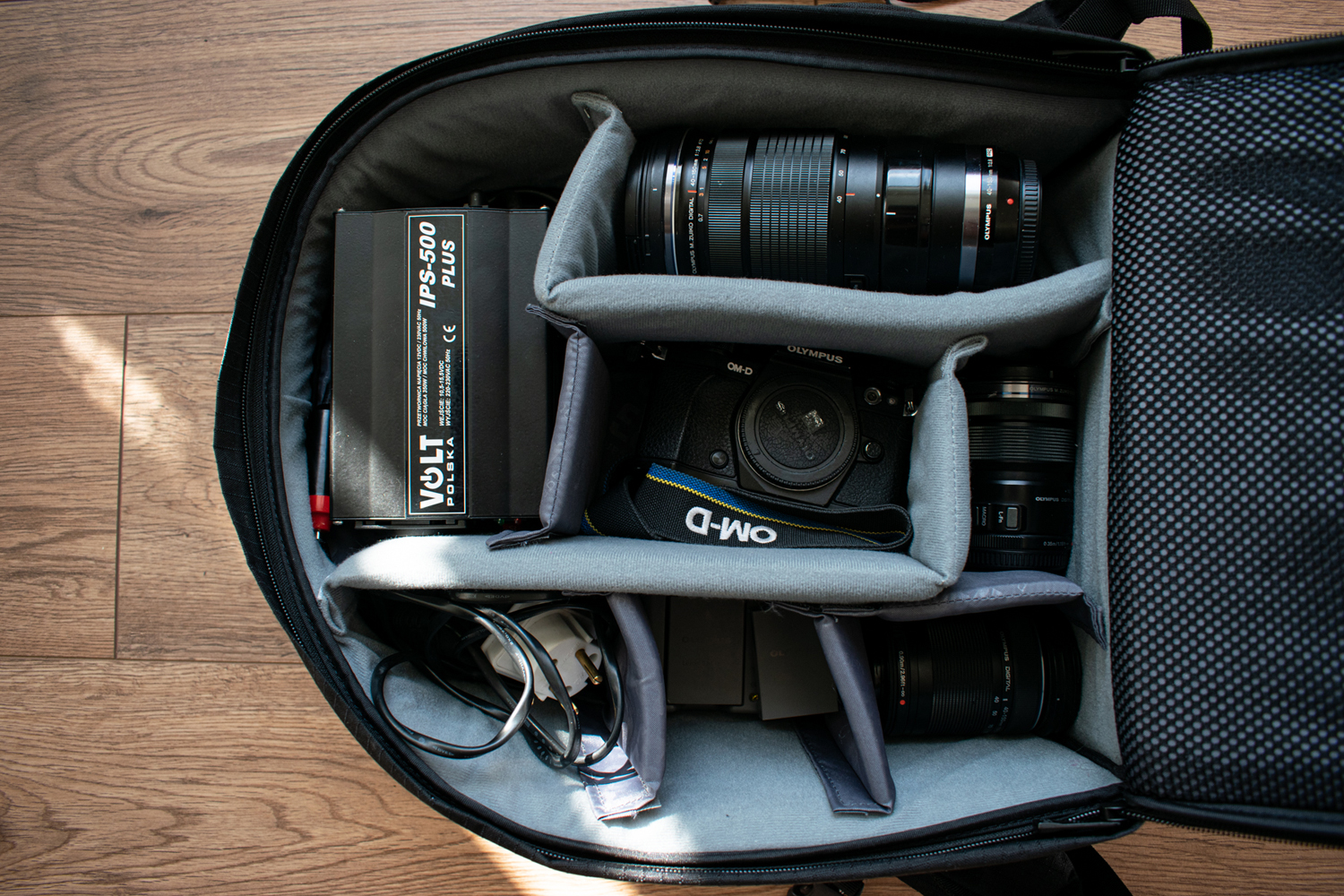 I have always been very creative, as a child I won a few art competitions, later modelling took over, then dancing (even placed first in an international competition), to end up in the big black hole of the corporate world. I needed something creative to do, otherwise I would end up in a nice hotel without windows and with pillow-walls.
The very first photographs I've taken were my self-portraits. I've taken them on my parent's attic. I felt alive again. When I used to photo model I really loved portraits. It stayed with me until now and portraits are one of my favourite and one of the main categories of photography. Yes, there is a little bit of outsider inside of me, but people amaze and fascinate me. I just love taking photos of people and show a side of them sometimes even they didn't know before.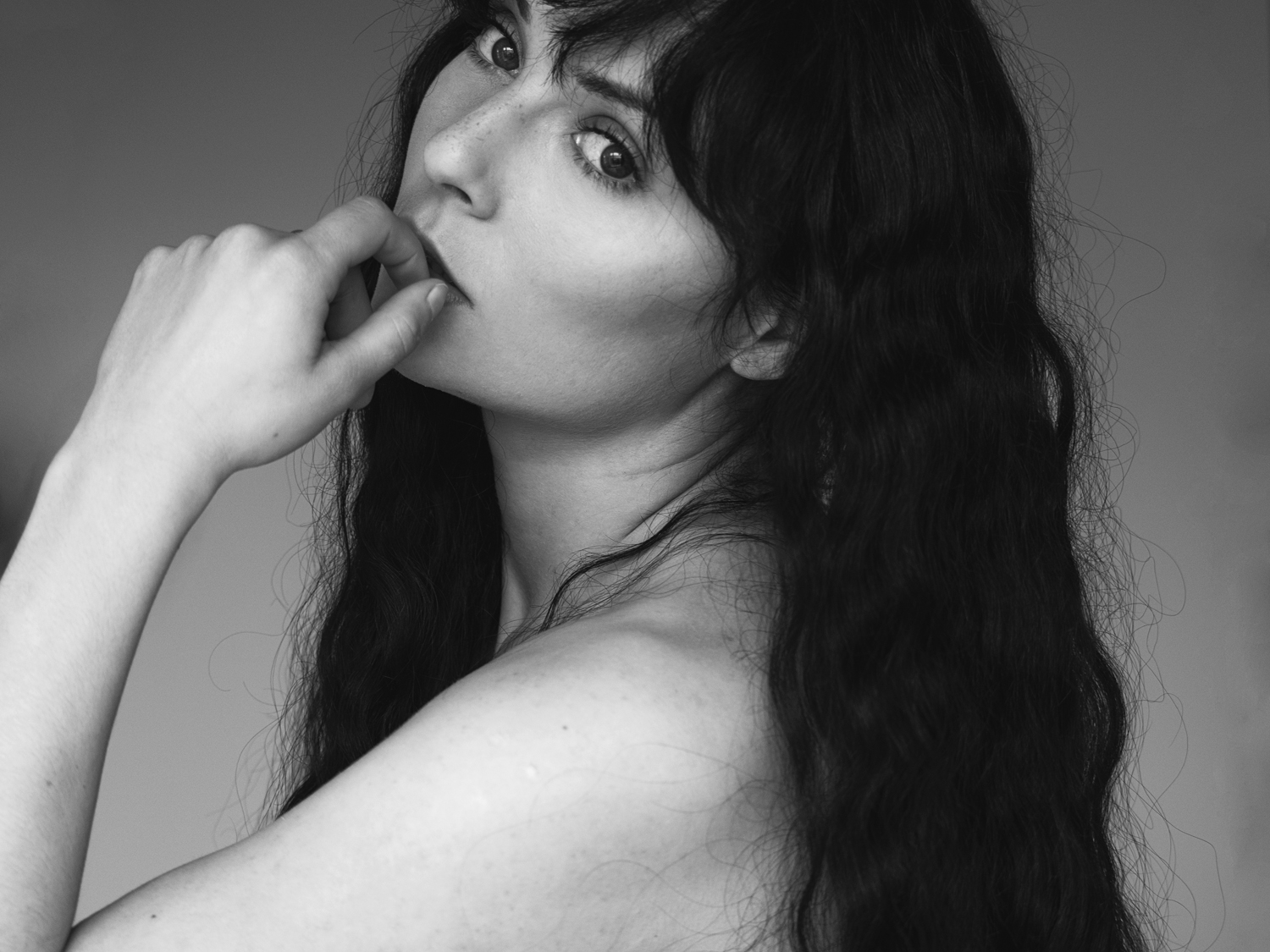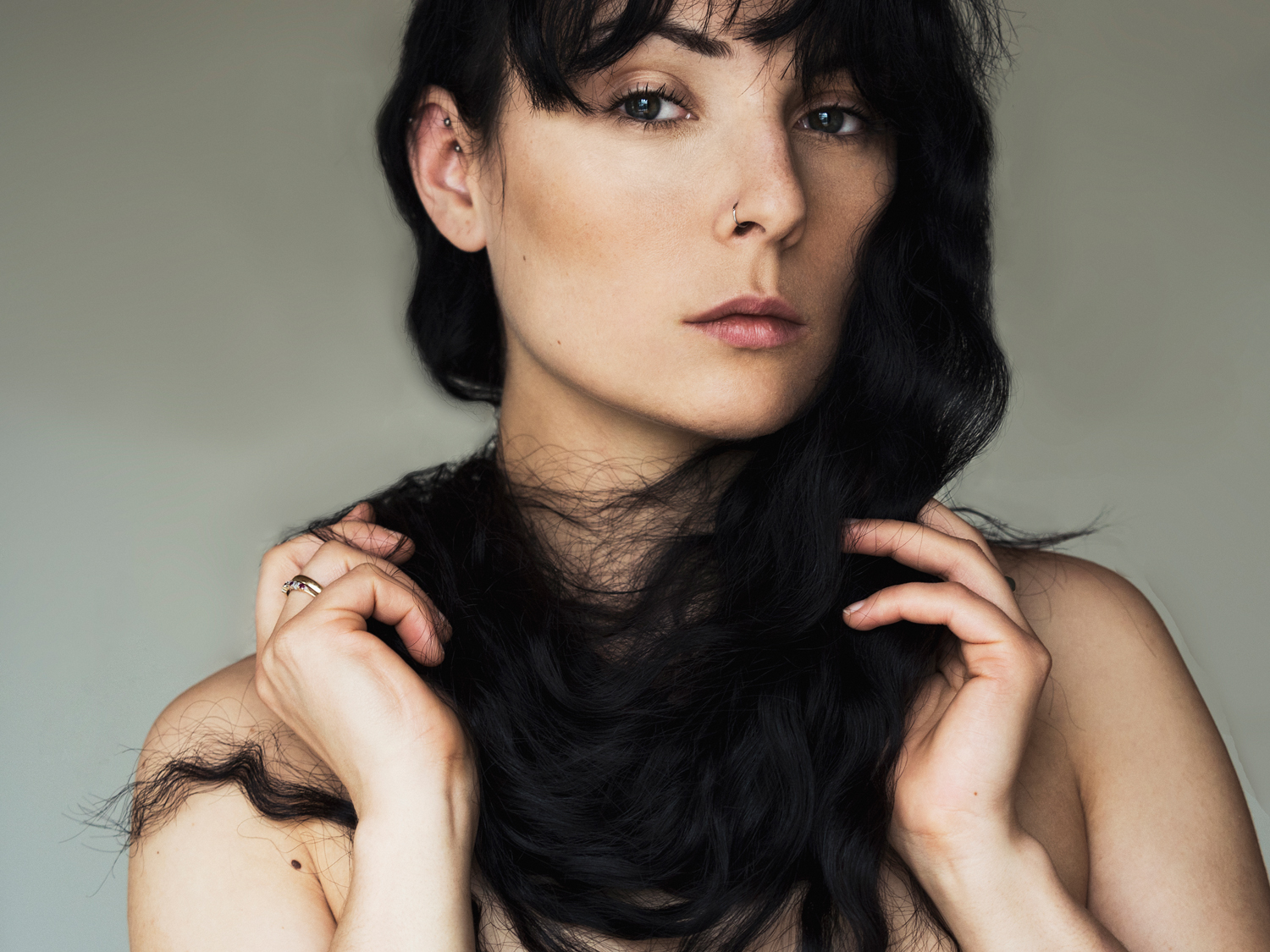 After almost one year of shooting everything for stress relief, we moved to Iceland. Here the whole journey began for good. At first, I was photographing animals and landscapes only. Then the creativity started itching again and I slowly got to photograph more and more people. I was doing all that for free, that was just something fun to do after work. And then THIS day came.
I got a phone call from my referral working in one of the local hotels. A very nice couple was looking for a honeymoon photographer. I was over the moon, I wanted to do it totally for free, but the couple insisted to pay me. Then I realised it is actually possible to do what I really love for a living. I just needed to work on it more and harder.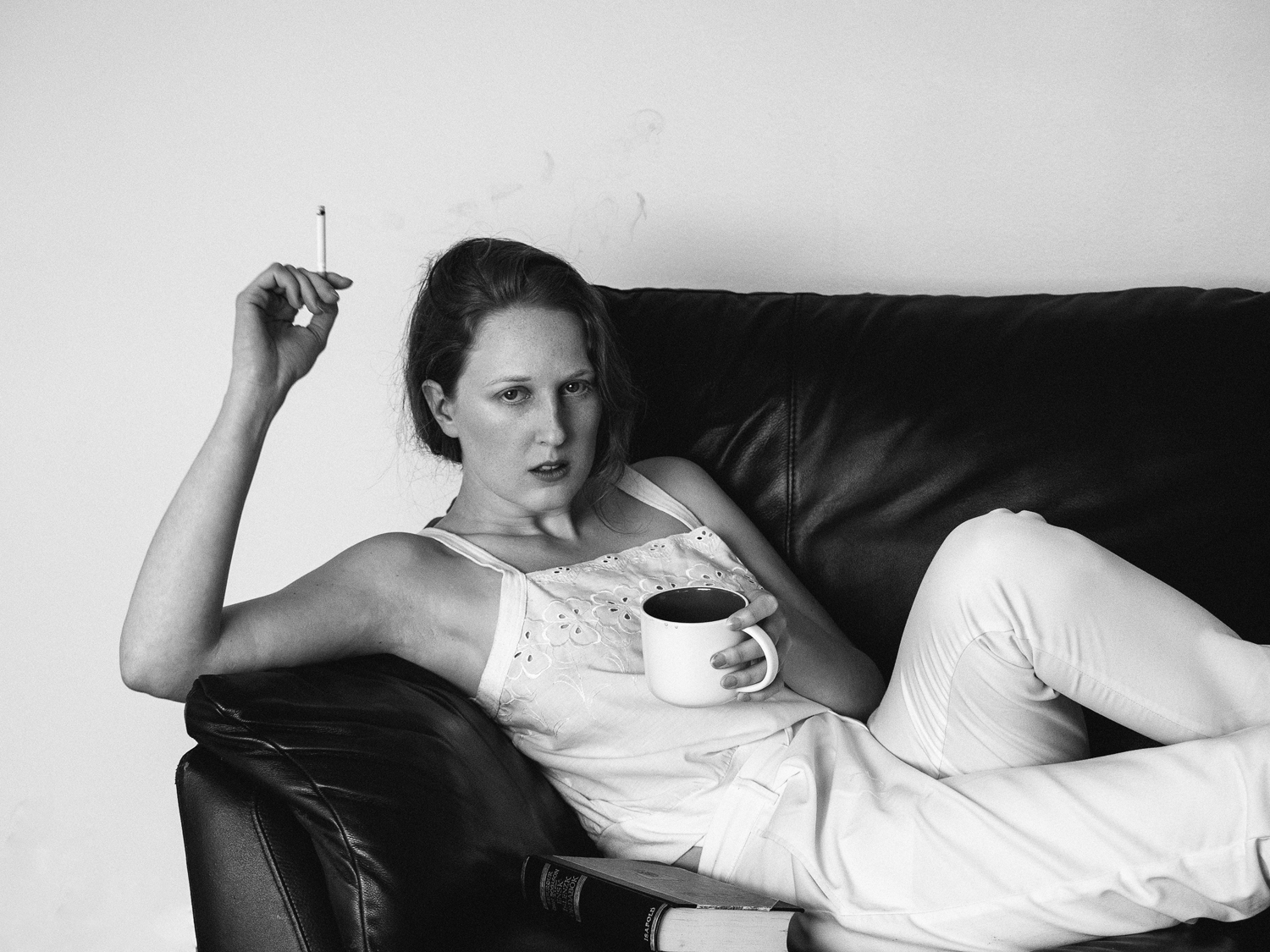 By the end of the year, I have made a lot of portrait photo sessions, a few honeymoon events, one engagement and a number of children portraits. And, what gave me the biggest motivational kick – ONE FULL WEDDING.
I have been admiring wedding photos of other photographers and never understood why this kind of photography is said to be boring, less challenging and less ambitious. And now, once I've tried that genre myself, I fell in love.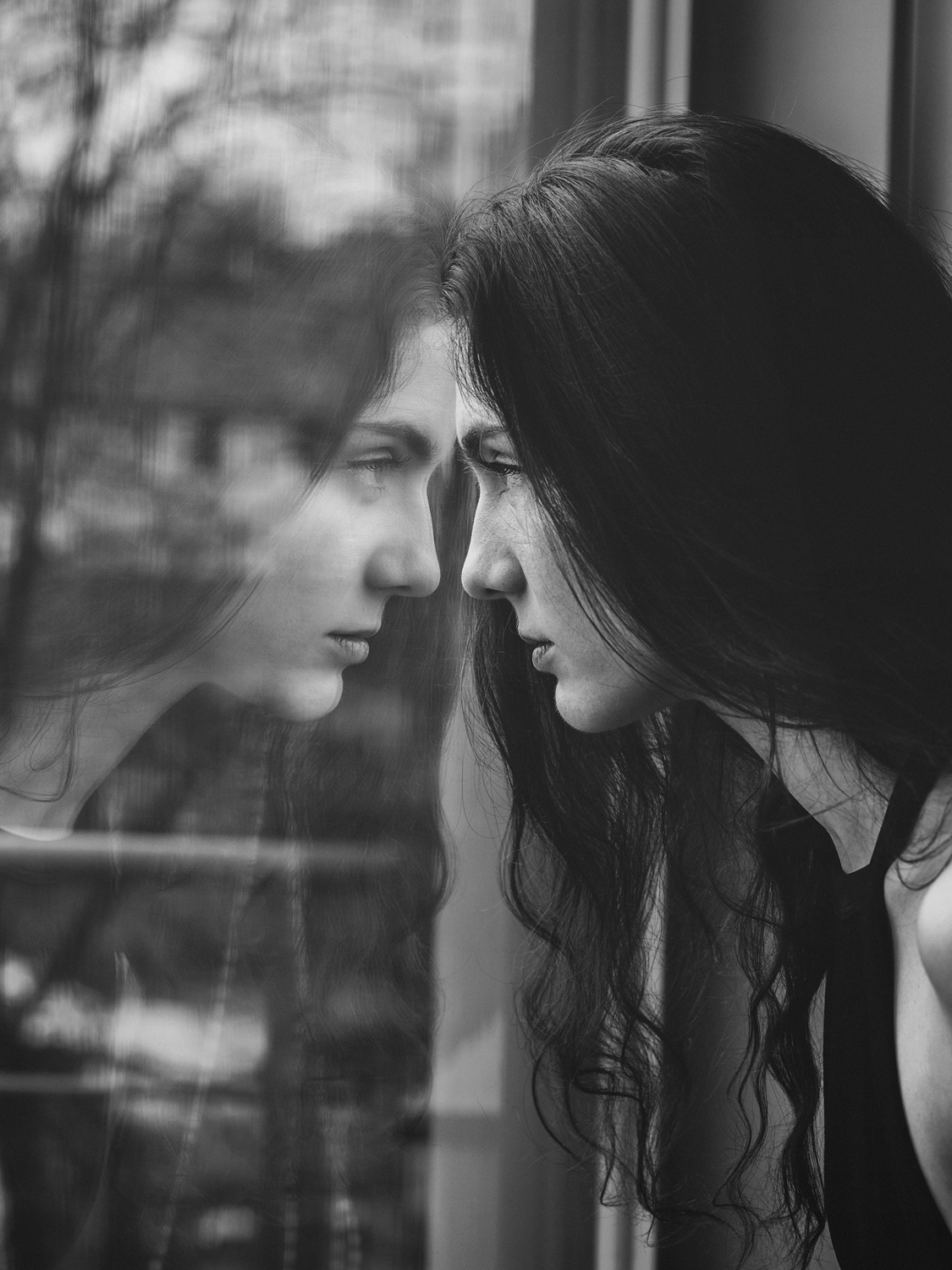 Wedding photography consists of many other types of photography. We have portraits, movement, documentary, children, detail, food, landscape, interiors, etc. I just love this diversity, it's never boring and there is a lot of room for skills improvement.
By the end of the last year, I made a life-changing decision. I want to be a professional photographer.
I am still shooting with the same camera body I started with, however, I am in the middle of switching to the E-M1 Mark II. The M.ZUIKO DIGITAL ED 40-150mm F2.8 PRO is my absolute favourite lens and most of my work is taken with this one. Nevertheless, sometimes there is a need to use a wider angle and this is why I am also in the process of switching from my old M.ZUIKO DIGITAL 12-50mm to probably the M.Zuiko Digital ED 25mm F1.2 PRO.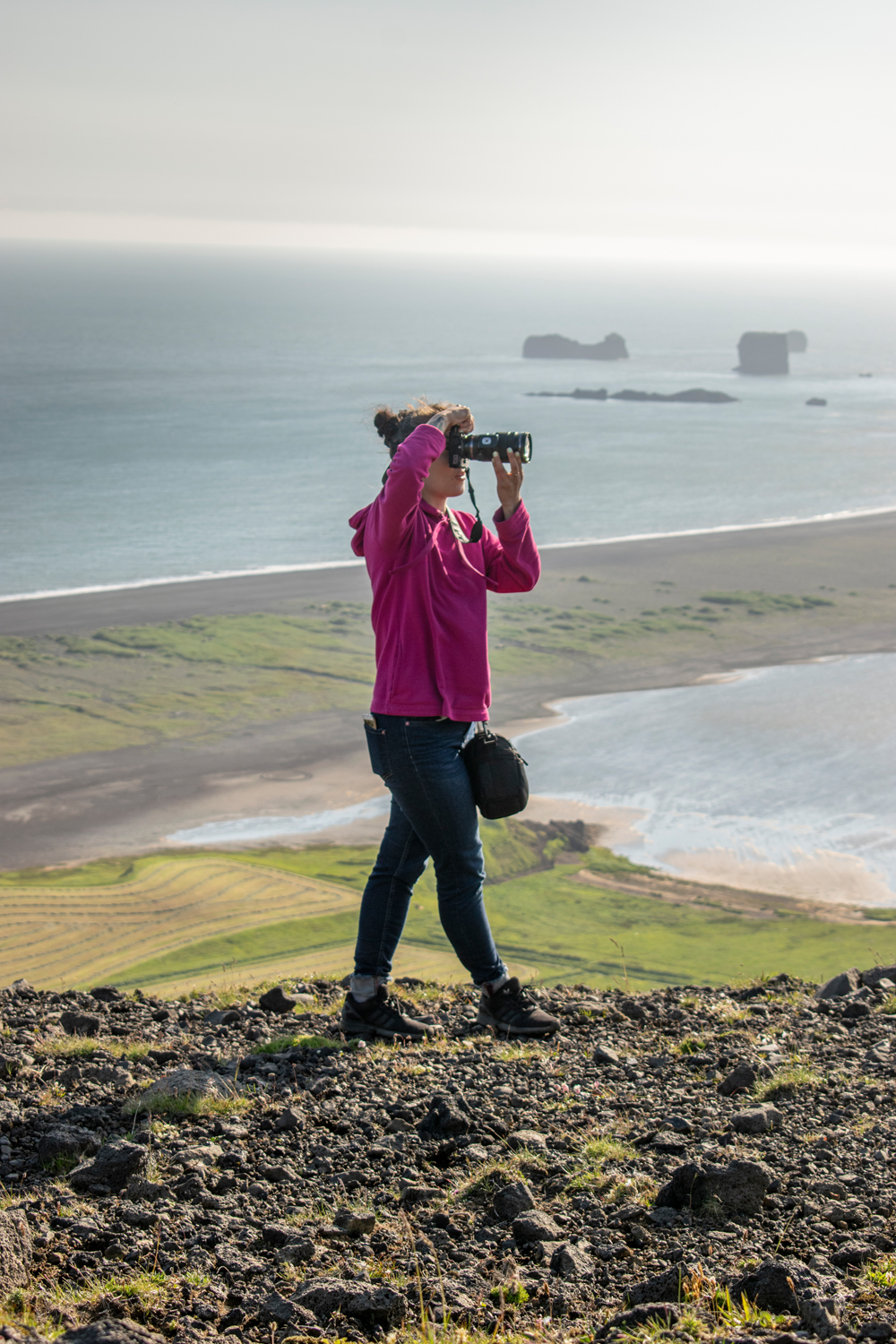 I do hear from other photographers from time to time to switch for a "normal" camera. But I don't think I will, at least in the nearest future, because I really love Olympus lenses and how light the camera body is! I am this type of photographer who rolls over the ground, lies down, goes into the freezing stream or behind the waterfall just to get the right angle. I really don't want to carry additional kilograms hanging on my neck all day.
I am a minimalist and I don't like to have too much belongings. Olympus is perfect for work but also does a great job in the mountains or during the travels when I photograph nature and landscapes as a relaxation technique of mine. Working in the constantly changing Icelandic conditions can be challenging enough, I really don't see the point of additional struggling with a heavy camera which is always on your way.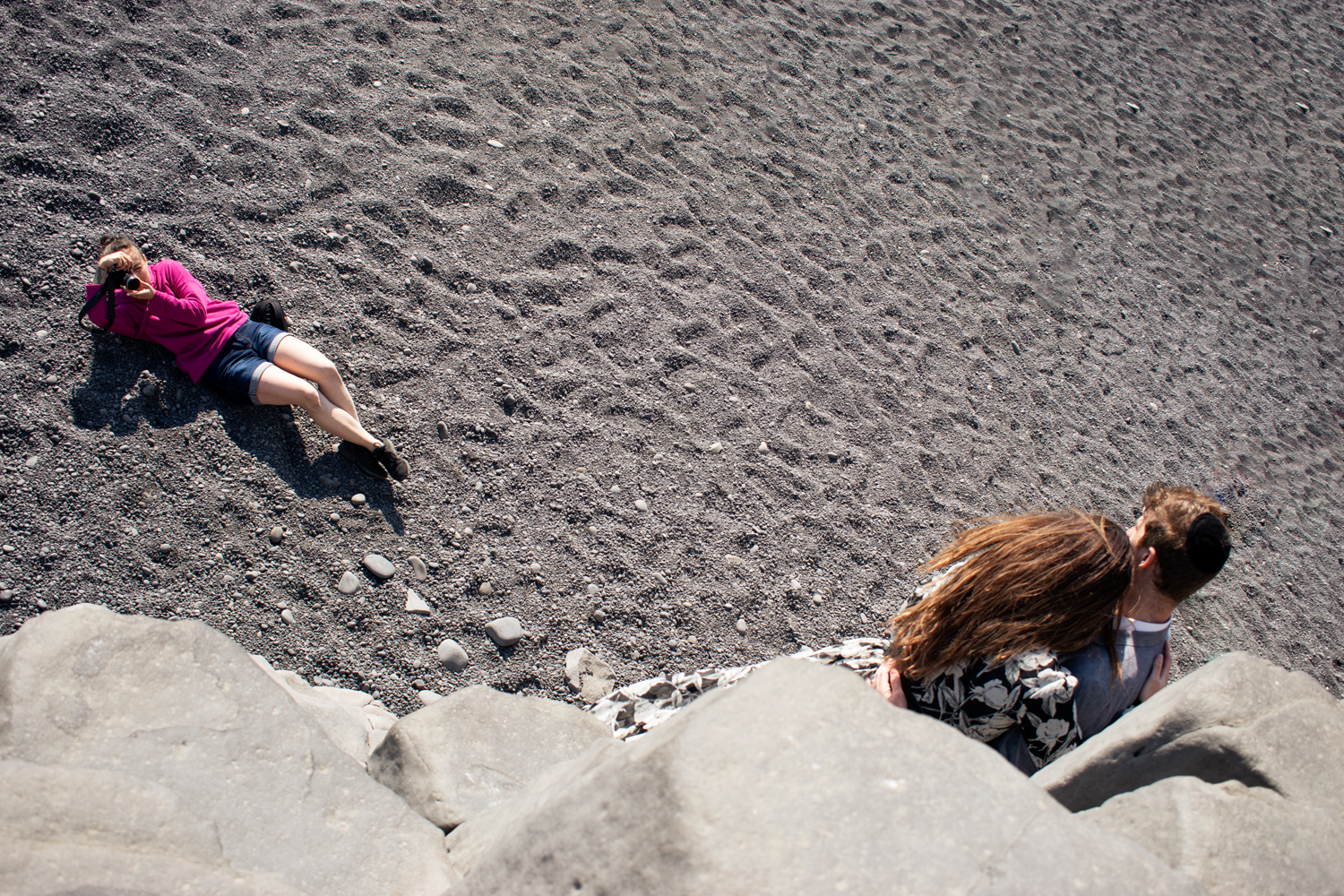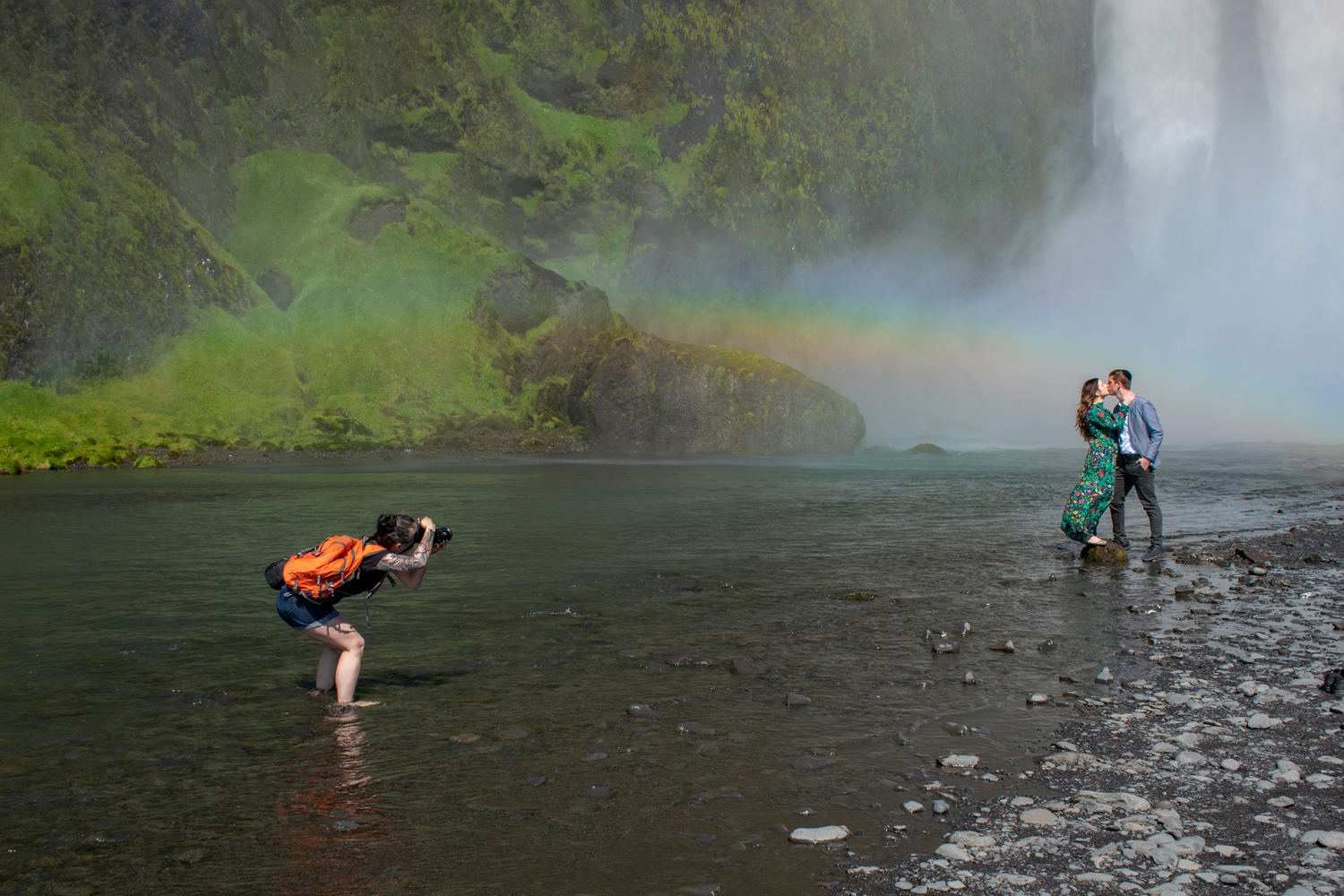 My absolute favourite feature is the silent mode. I call it ninja mode and it's very helpful on intimate events such as weddings, but I also use it when I take portraits of people who don't feel natural in front of the camera. They never know when I press the button, so it helps me to build their confidence in a relaxed atmosphere during the shoot.
My clients often ask me about my gear, and I have to admit, that people became a lot more aware of mirrorless cameras in the last three years. They appreciate the vintage design and weight of my Oly. Well, what can I say? So do I 😉  And, of course, silent mode is always surprising and appreciated.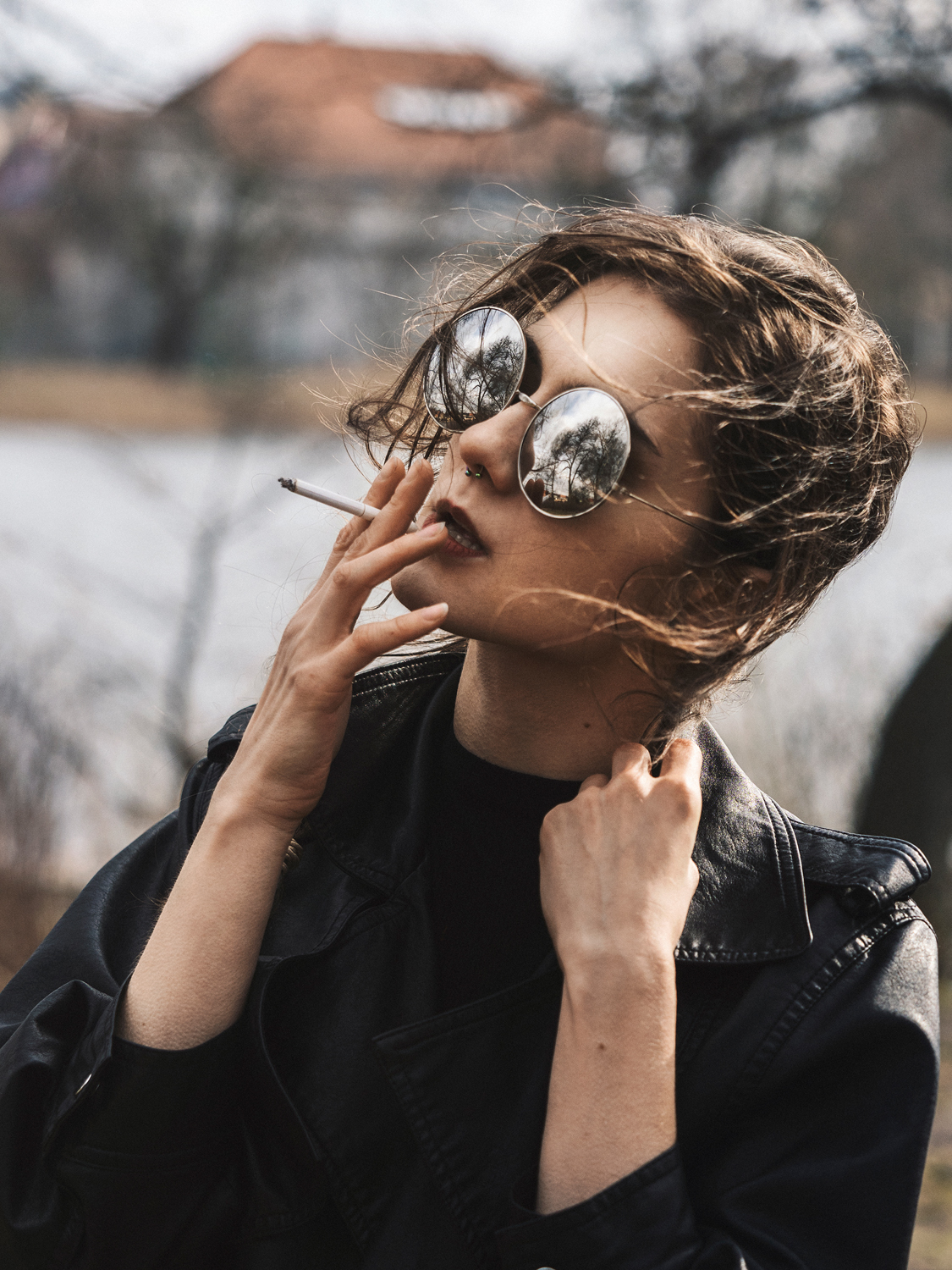 There are a few reasons why I usually shoot outdoors. First and most important is: I live in Iceland, surrounded by one of the most beautiful and diverse landscapes in the world. Why hide it? Secondly, I really want to enjoy the sun and nature during the Summer season, because when the Winter comes, there won't be much time for shooting outside.
Days are short and nights are looong and dark, and the weather is unpredictable. Besides, shooting outdoors gives a lot of opportunities to play with the photograph as a whole, give it context and some more meaning. I don't say the indoor shooting doesn't give you all of that, all I'm trying to say is outdoors are always a nice extension to my ideas and give more opportunities than just indoor shooting. So why to limit myself?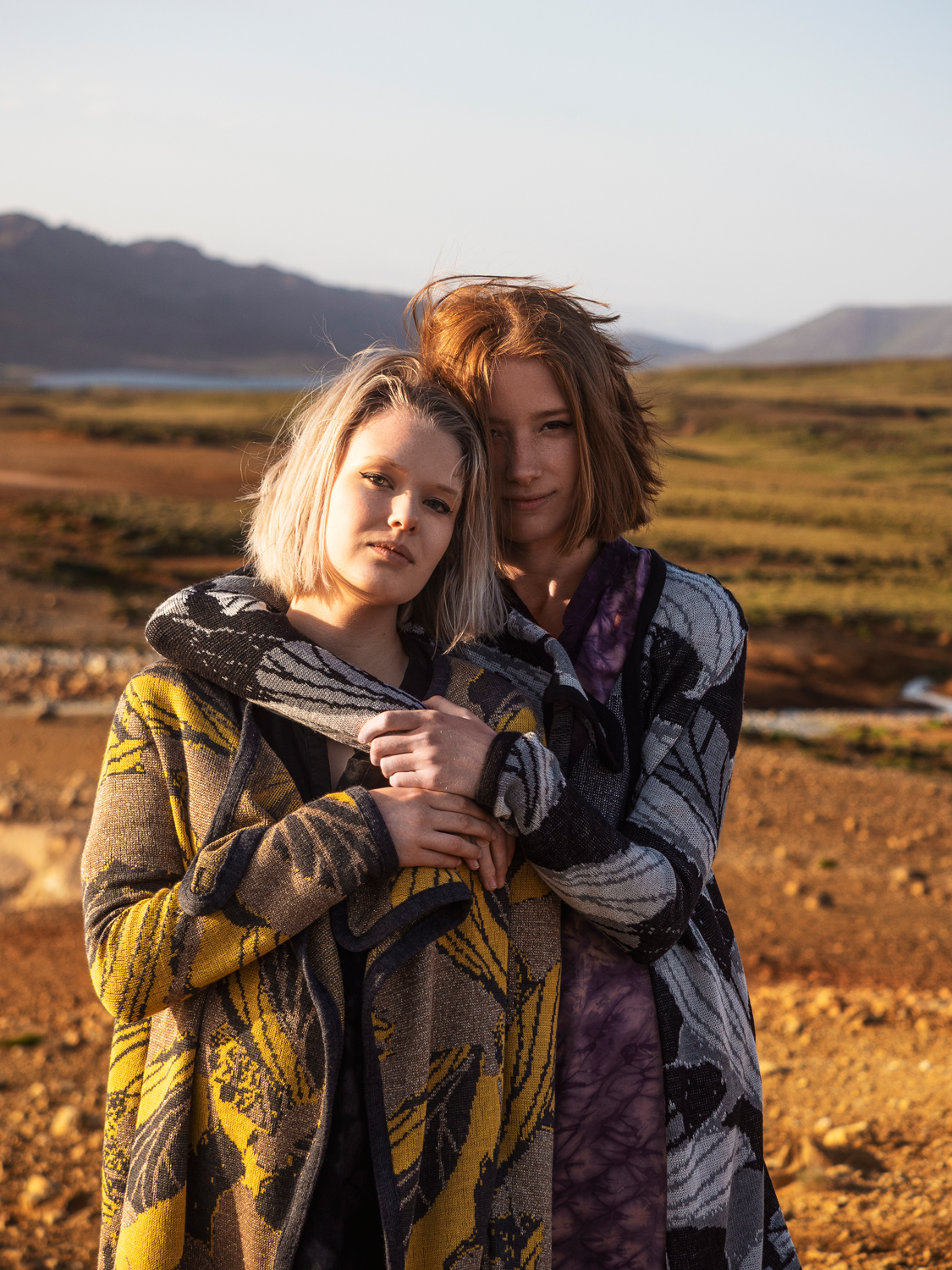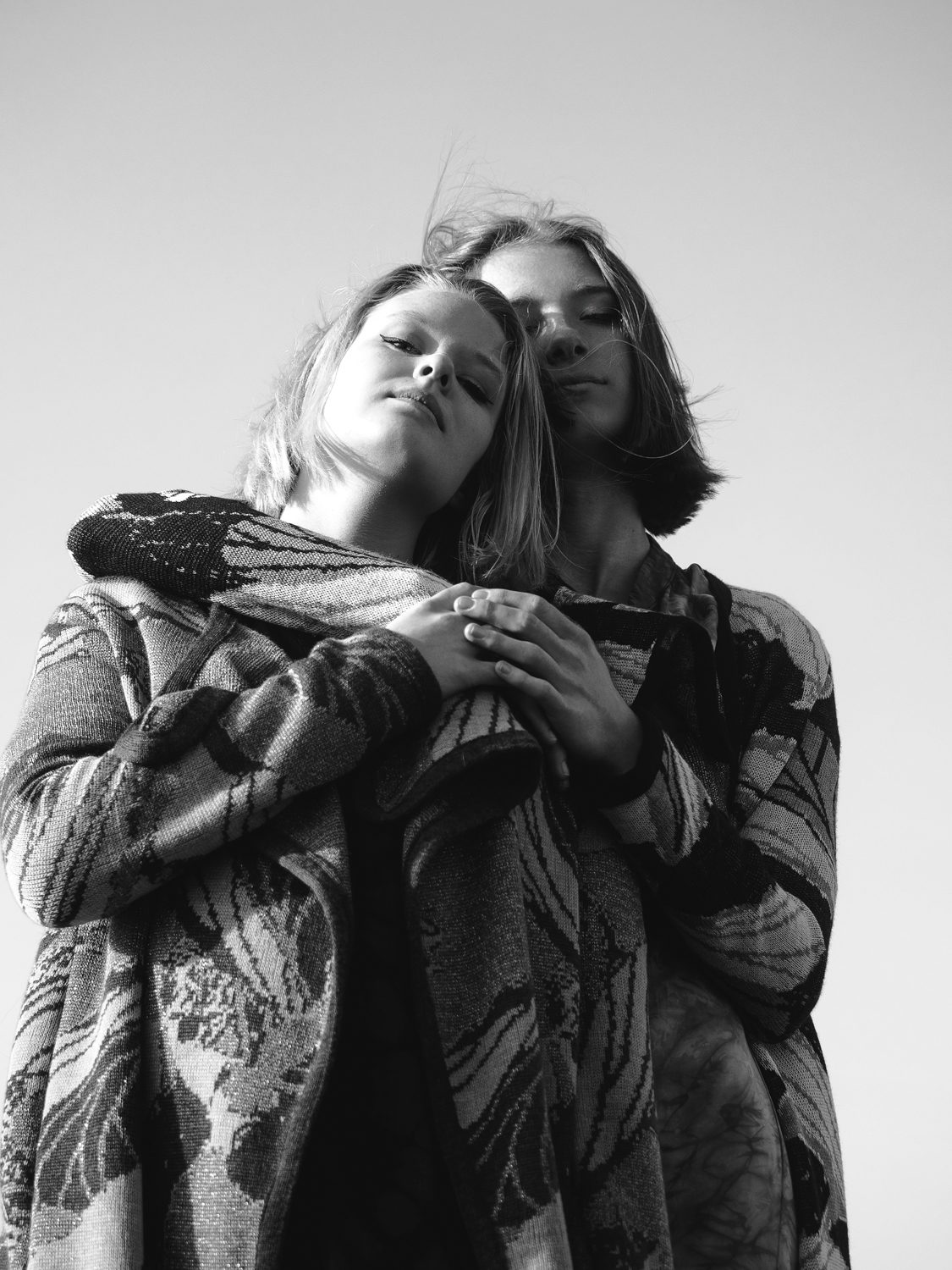 As a person who loves a natural look, I always appreciated natural light. There is no bad time for photography, harsh light is just as good as the golden hour, but gives different opportunities and results. Different, not better or worse. And I can say that about all kinds of weather conditions. They are all different, but all beautiful at the same time. If I had to give any advice for people who wish to try shooting with natural light I'd say: 'Don't wait until the golden hour. Just go there and shoot'.
My plans for this year are mostly weddings and self-development. To learn new techniques and approaches. I am building my community. At the end of the year, I'd love to open a home studio, so I can shoot even during those dark, Icelandic days in the wintertime. And what about next year? Well, I'd like to work more on fashion projects and slowly start to establish my brand in Icelandic wedding and fashion market. Another big future project for me are beginners workshops on post-production and photography itself.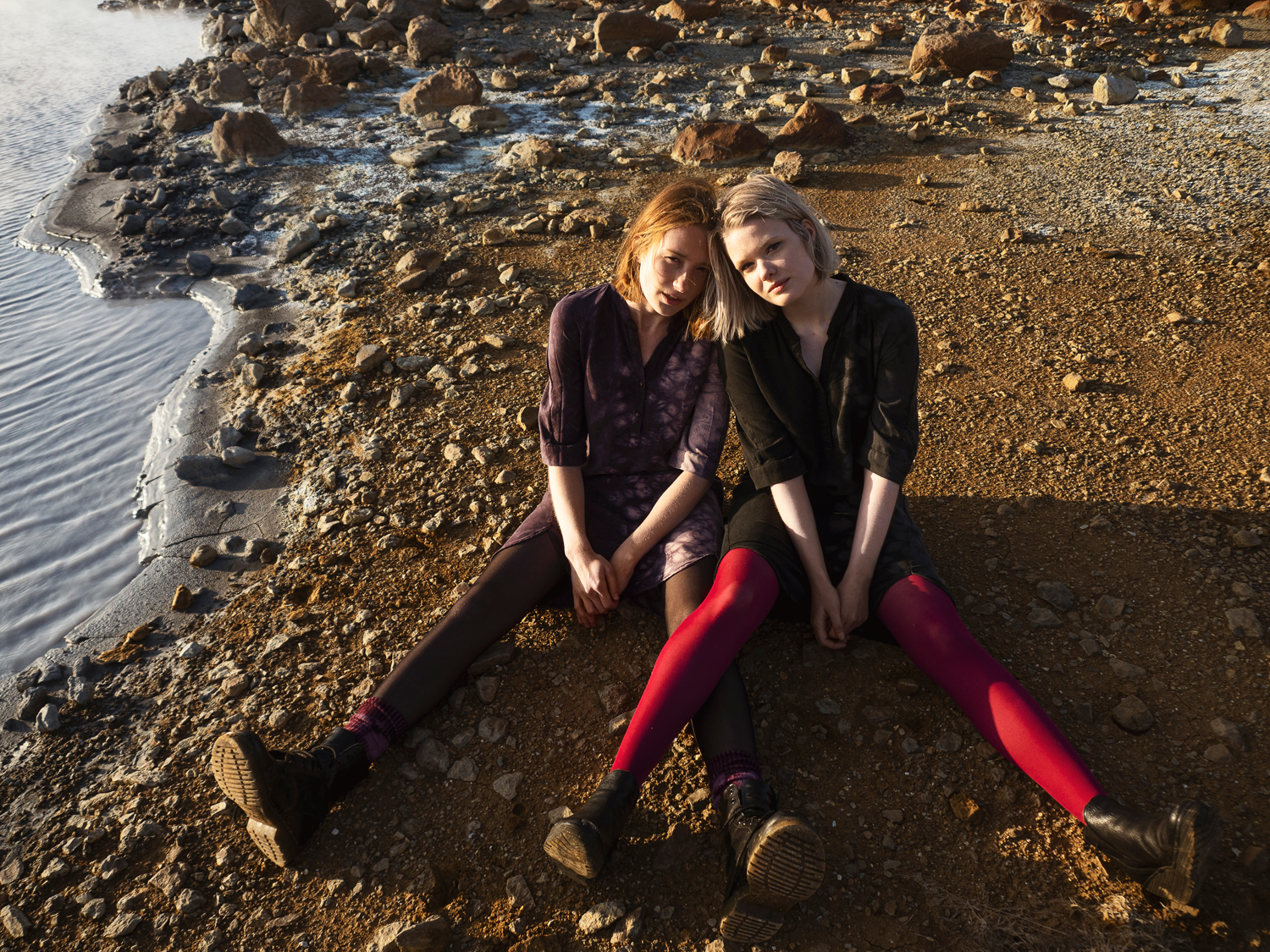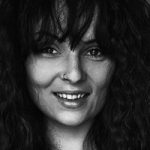 "I'm widely known as an Unfunny Jokes Queen. You want it or not, they come with every package. I love chocolate, but I believe it wasn't the reason I had to stop modeling. I love coffee so much, my blood type is black, no sugar.
I'm Ninja. You won't notice me on your wedding day. You won't hear me shooting at any time, as I always use silent mode. As a Ninja warrior I fight for authenticity, emotions and spontaneousness. My well trained Ninja eye will instantly spot THE MOMENT while shooting portraits, and my excellent self- control and unusual flexibility will help you to strike the pose that will always stay with you on the photos. Ninjas are also exceptionally gentle by nature, so choosing one for your family or children picture is the best choice you could make. And don't worry – you are totally safe! My survival instincts told me to change my sword for a camera!"