La Photographie Autrement (Photography Otherwise)
Thank you Nicolas for taking your time for this interview! Would you like to start by introducing yourself to our readers?
I was born in Paris in 1966 and work as a photo reporter for over twenty seven years. Since the early 90's, I spent the majority of my time in Naples, Cambodia, Vietnam and Havana.
In 1996 I was young and Europe was already boring so I decided to go there, see what was happening, I felt that I could live somehow. To live what, I didn't know it, but it was my idea: to change. Change myself.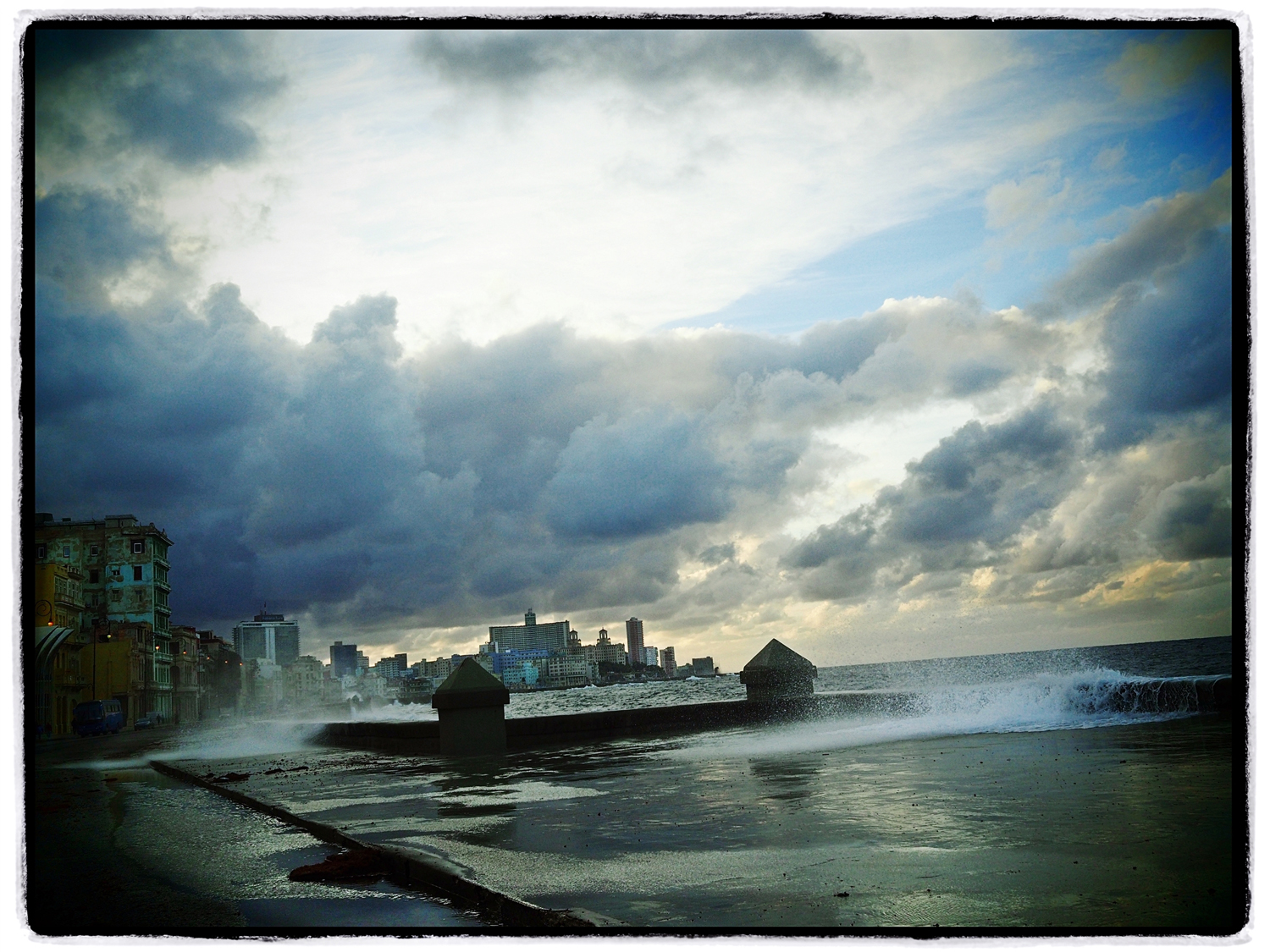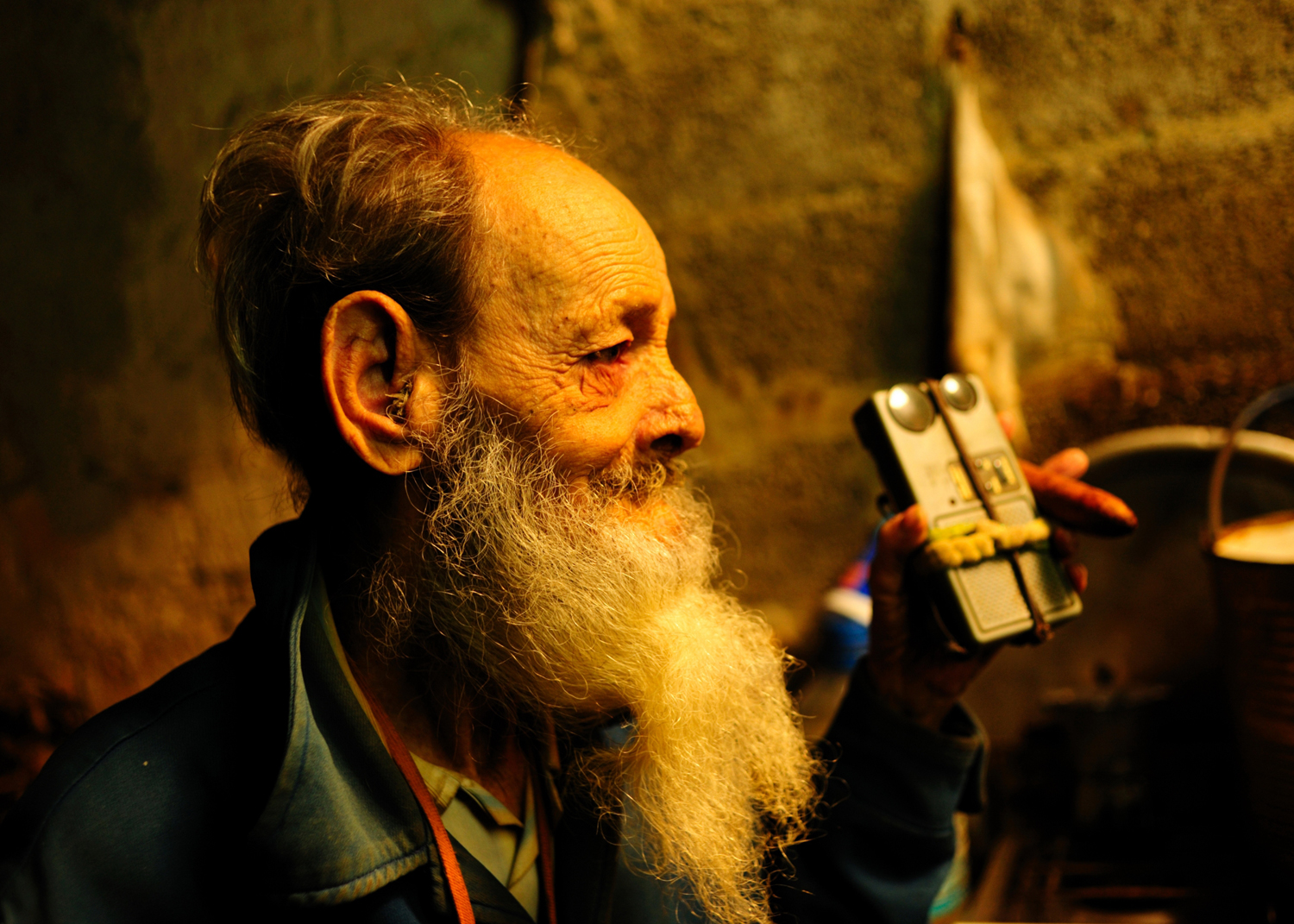 I got it all there, behind the ocean and it was like a stopped image, like when you hit the pause button, a stop in time. That's what made me think and strangely that's what made me move forward. I felt how to say "new". People walk, eat, work, take the bus, have fun and cry but all in slow motion, as in a bolero, as if the future did not exist.
The opposite of what I saw in Europe where people think only of the future, their own future: if they will live better tomorrow, a better love, a better house, a better car, a better holiday, a life longer, a better job… I never thought about the future and even less about all these things, this does not interest me, I live and I can't stop. When I stop, everything will be over. Definitely. So I wanted to escape from all this. And I left without thinking too much.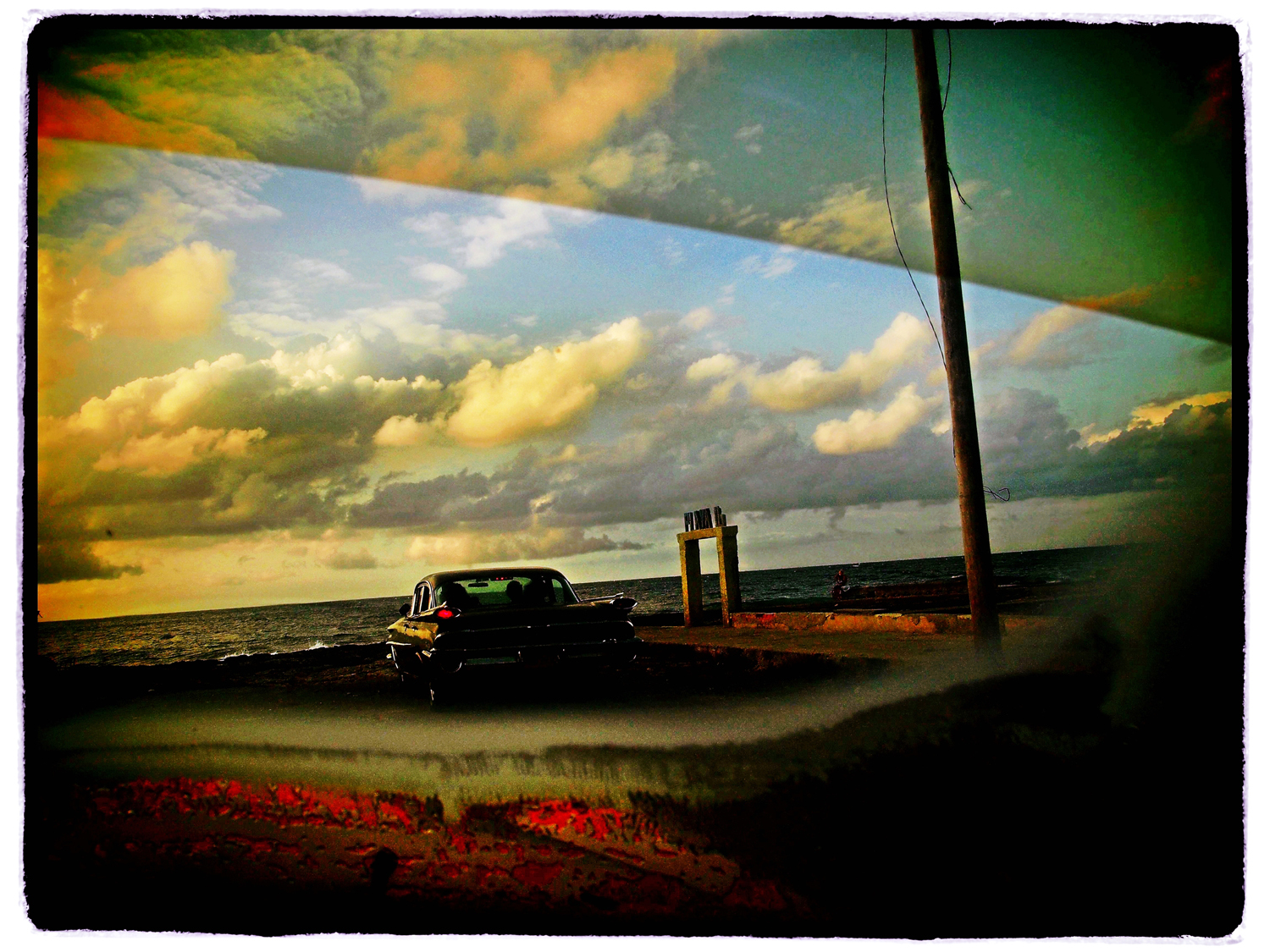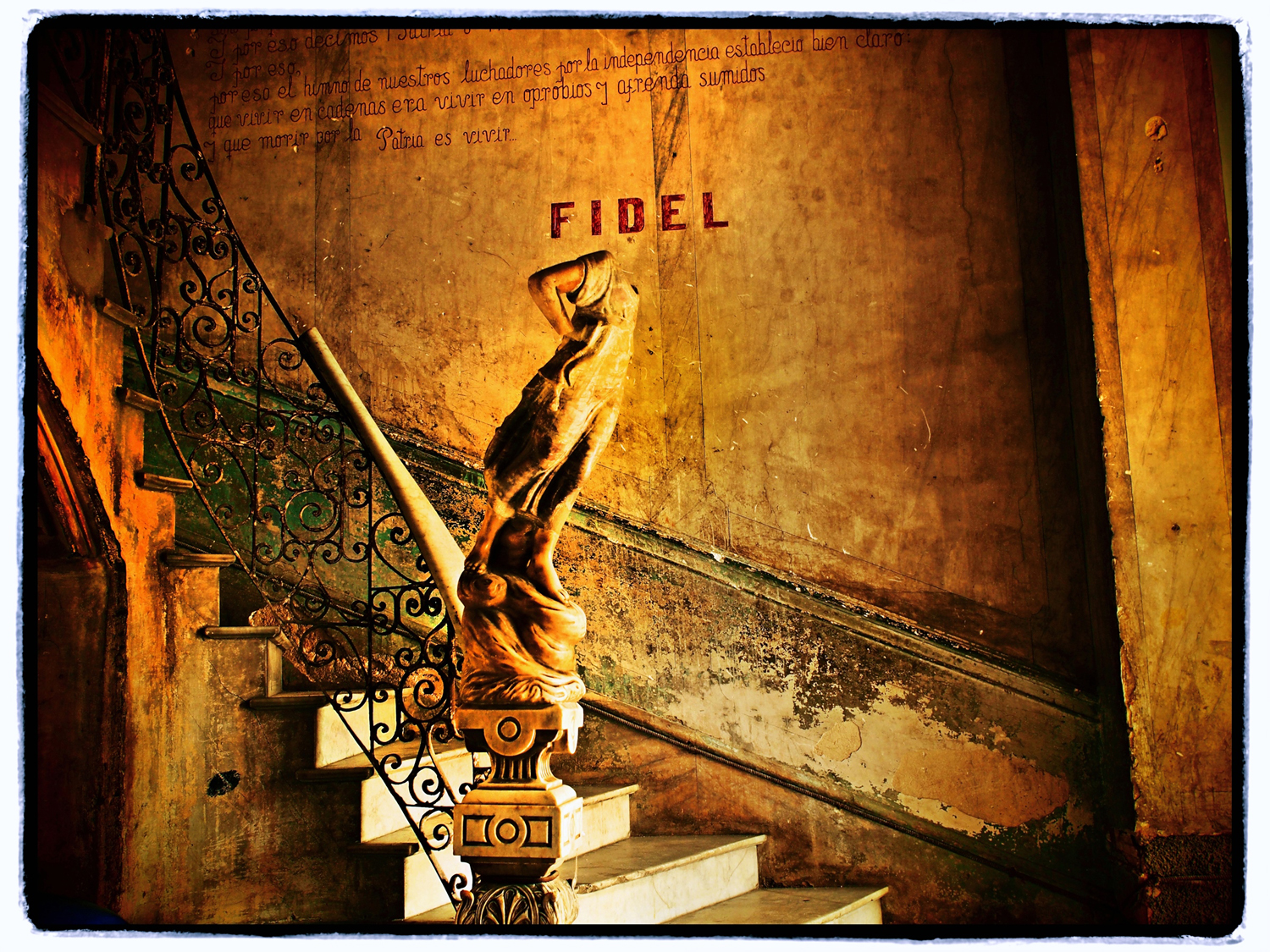 In Havana I felt the non-future as a film that does not unfold at the right speed, in slow mode. This changed my view of the world, my way of photographing, of watching. It was a turning point for me. Strangely, I felt myself living, really living for the first time, completely free. It may seem absurd given the political system in place but I felt a freedom that I did not know before, far from everything and everyone. I loved.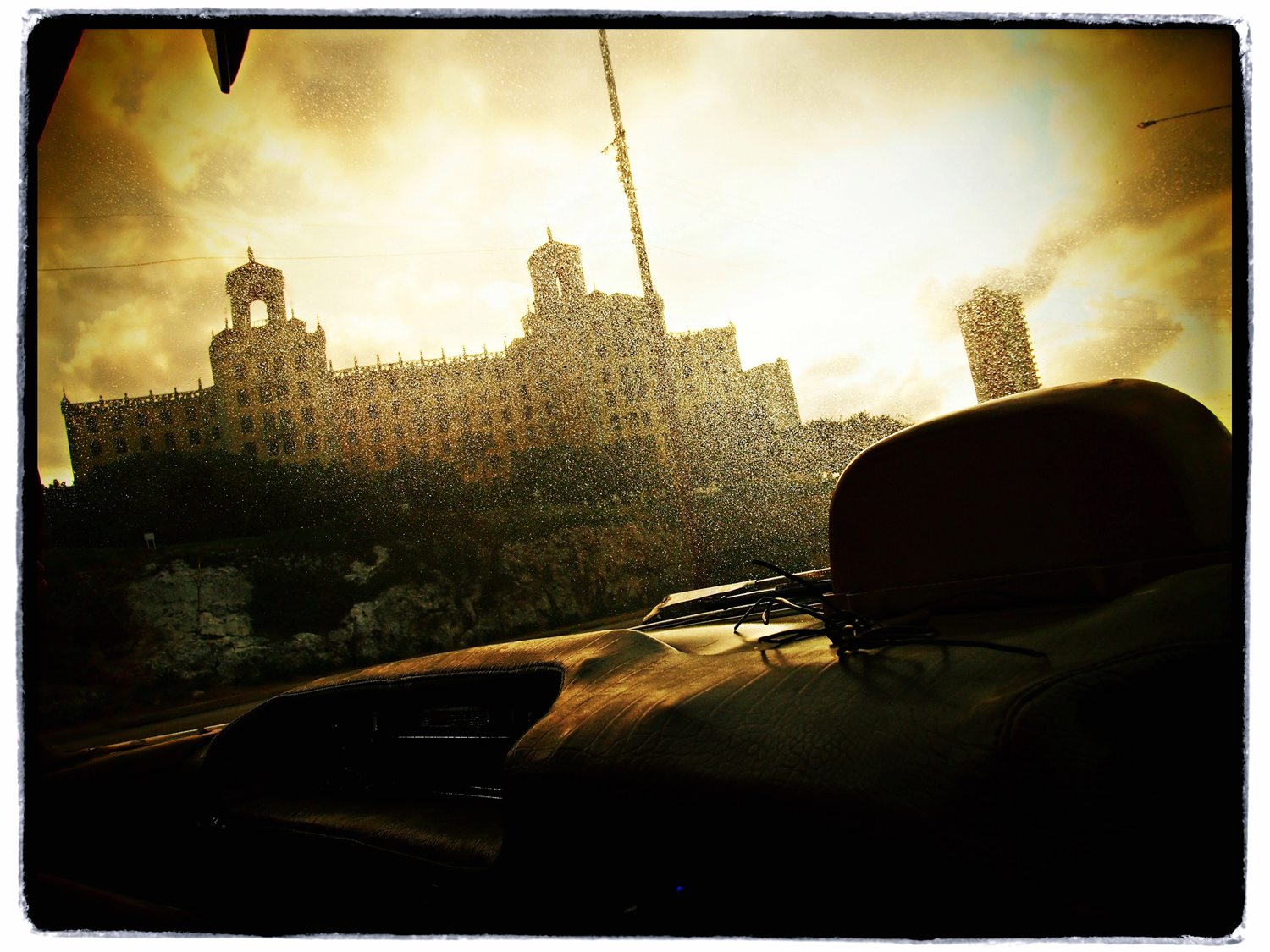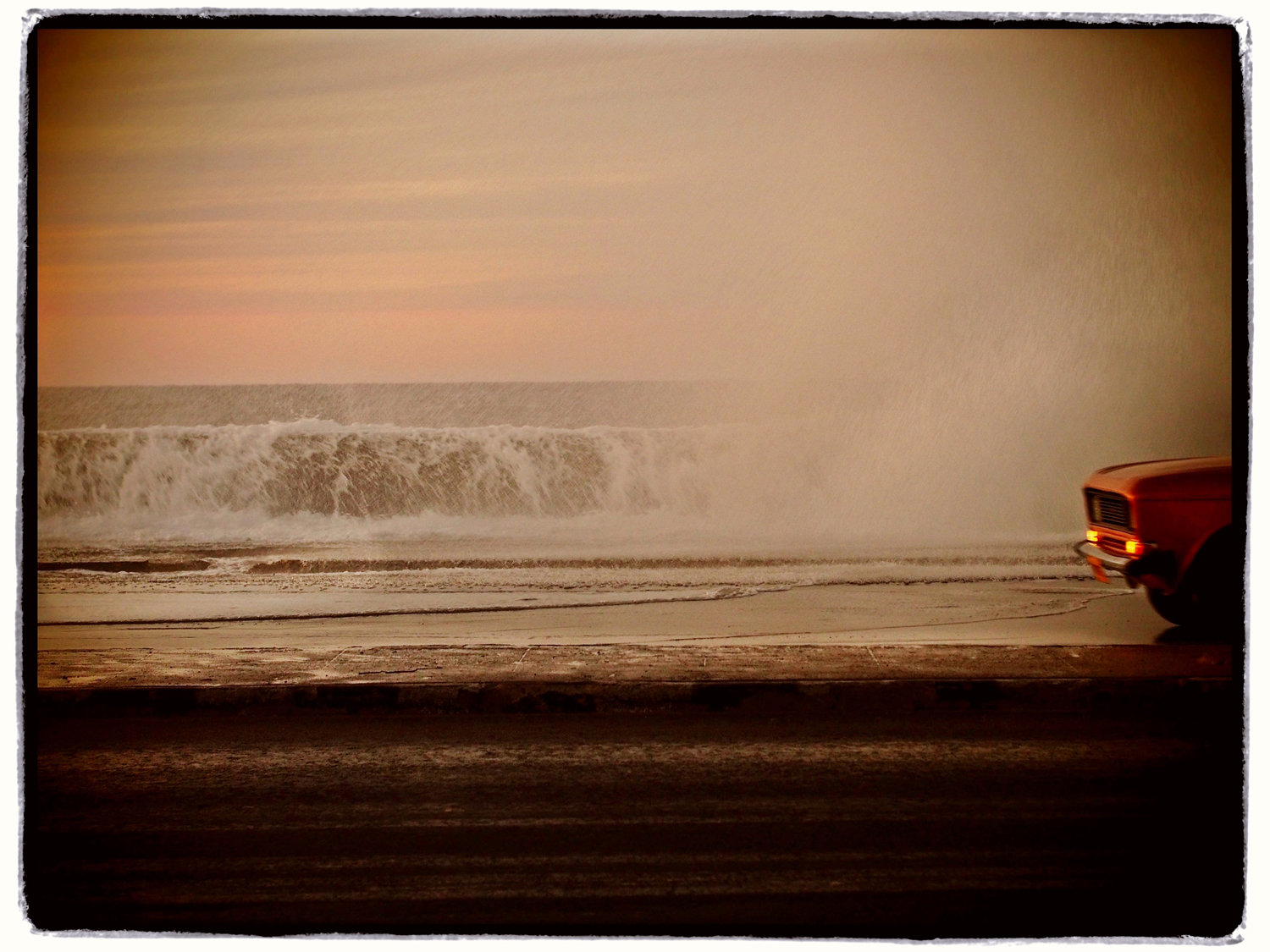 And then the years passed and I continued this love story between me and the city, slowly, in its own way. When I did my second exhibition at the Fototeca de Cuba in 2001, it was perhaps a way to finish, to say aloud; I saw, I lived and here is the result. I thought I was done with Havana forever.
The end point to my evolution not to say revolution. Between 1996 and 2001 a lot of things had changed in me, both professionally and personally, and I thought that never again would I come back, that it was definitely over.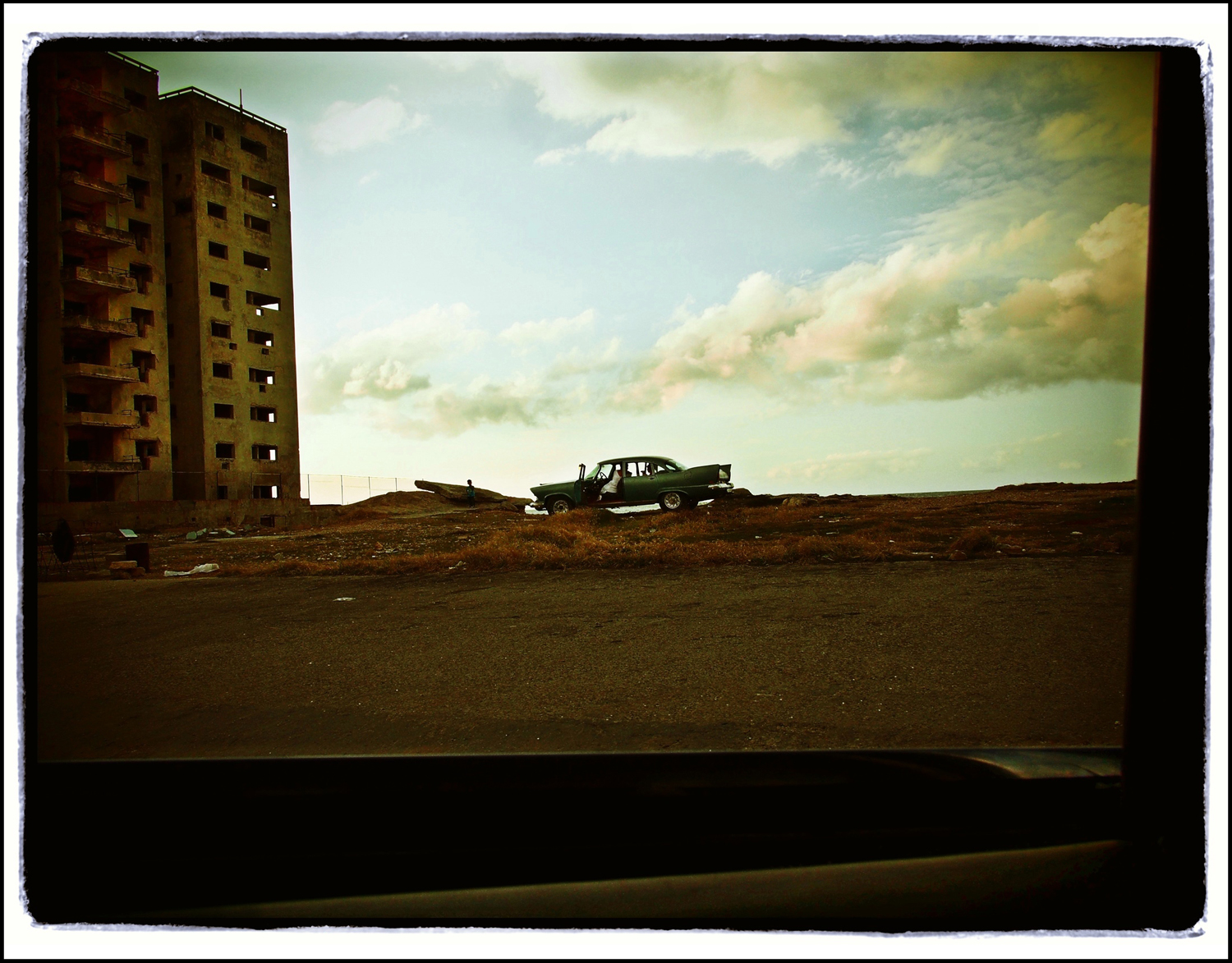 I was wrong. I took 10 years to come back, like that, without thinking too much.
It made me strange. Everything had remained almost the same and I was advancing without receding in age, in time. The return was very hard, brutal, sometimes boring, not to say disappointing. And then there were other trips that followed, always with a kind of uneasiness.
I could not get into the city, I saw my beautiful and it did not make me any more effect, I did not want it anymore but I still loved it. These are things that happen with love. Terrible things. Yes really terrible.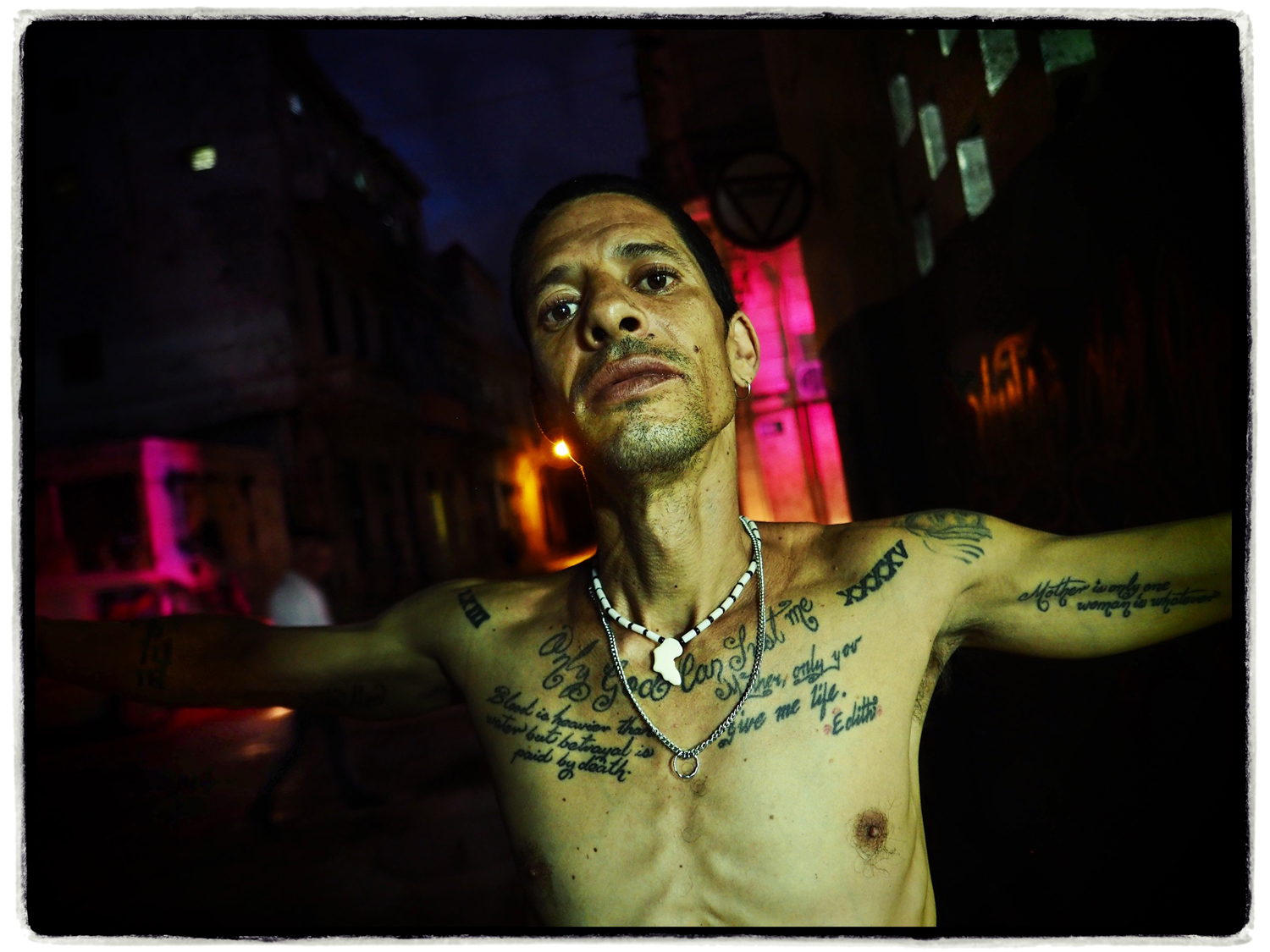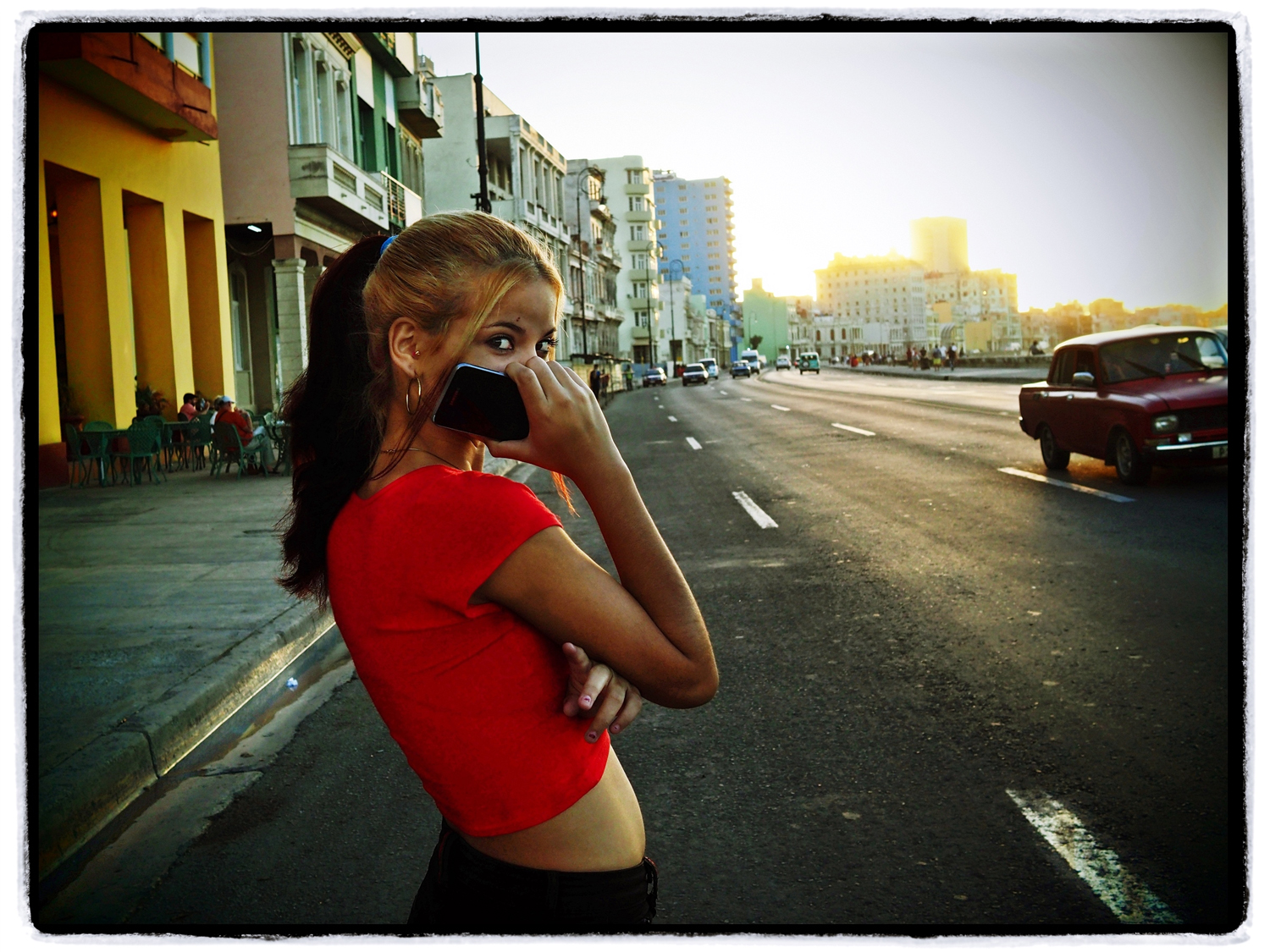 And then there was the light. Some call it mature, but I don't like that word. For me everything is love and again I loved, desired. Yes like that on the first night of November 2012. I felt immediately out of the plane, my heart and my mind reconnect with my almost eternal love.
It was magical just like the daylight that enters the room in the early morning. When I arrived, I felt the desire again, the desire to live, to tell with my tool which is the photo. So I started The Passenger, the passenger.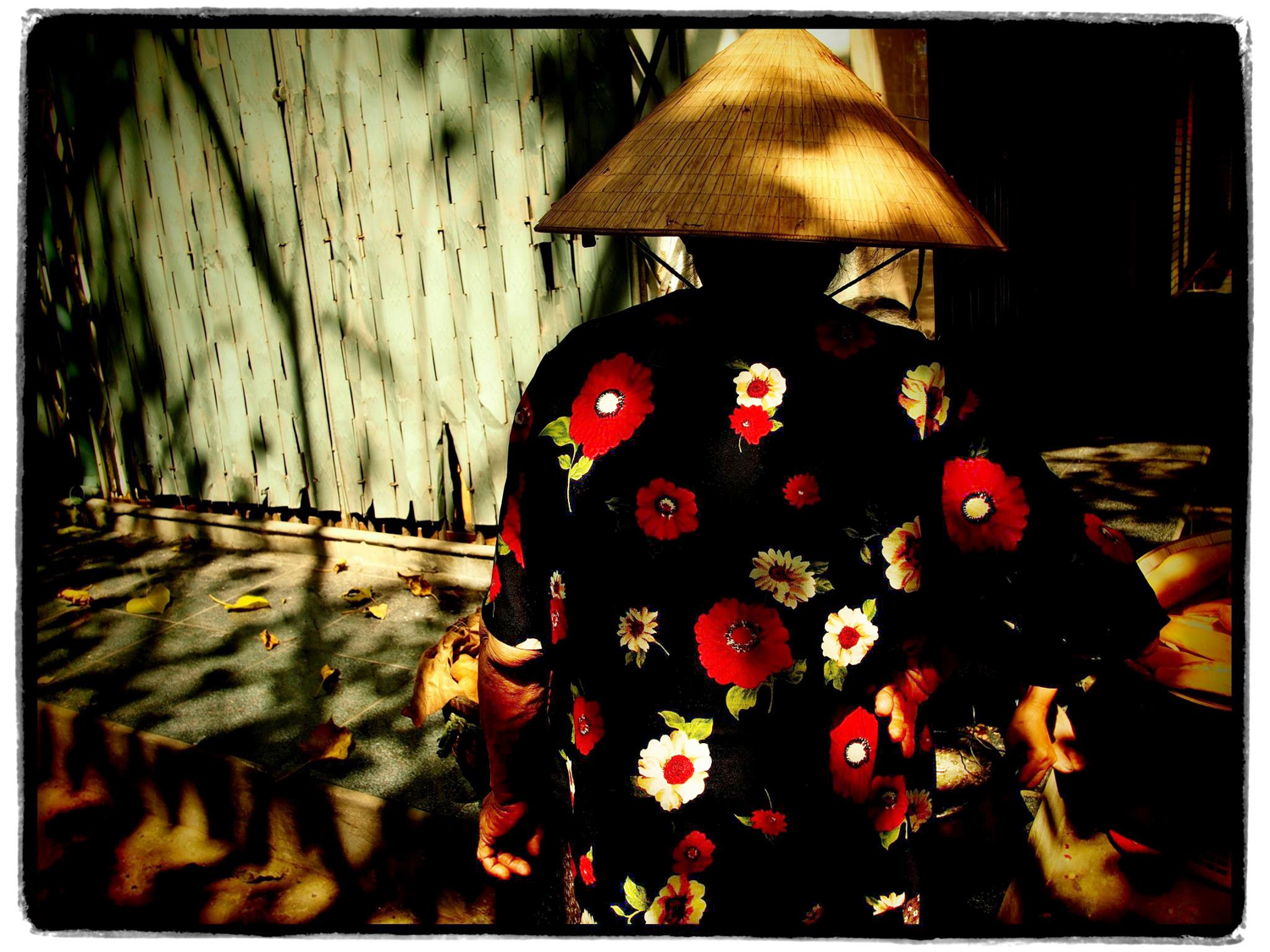 The passenger was obvious not to say a deliverance. The passenger tells all that I always wanted to tell, that is to say not much, it tells the whirlwind of my life and it's not an easy task! All at last in the same story. It seemed to me necessary to eliminate in my photos and for the first time, the people, the portraits, the ambiances of streets… me who loves so much Humanity but this was necessary for my transformation. This is the job that most resembles what I am today, the most successful in my life as a photographer.
The images sometimes break the wind, they caress it to break it forever, all in the light of the sunset, between dog and wolf at the very moment where the storm that haunts my nights is constantly being mixed up. Nights of love and accursed nights, alone.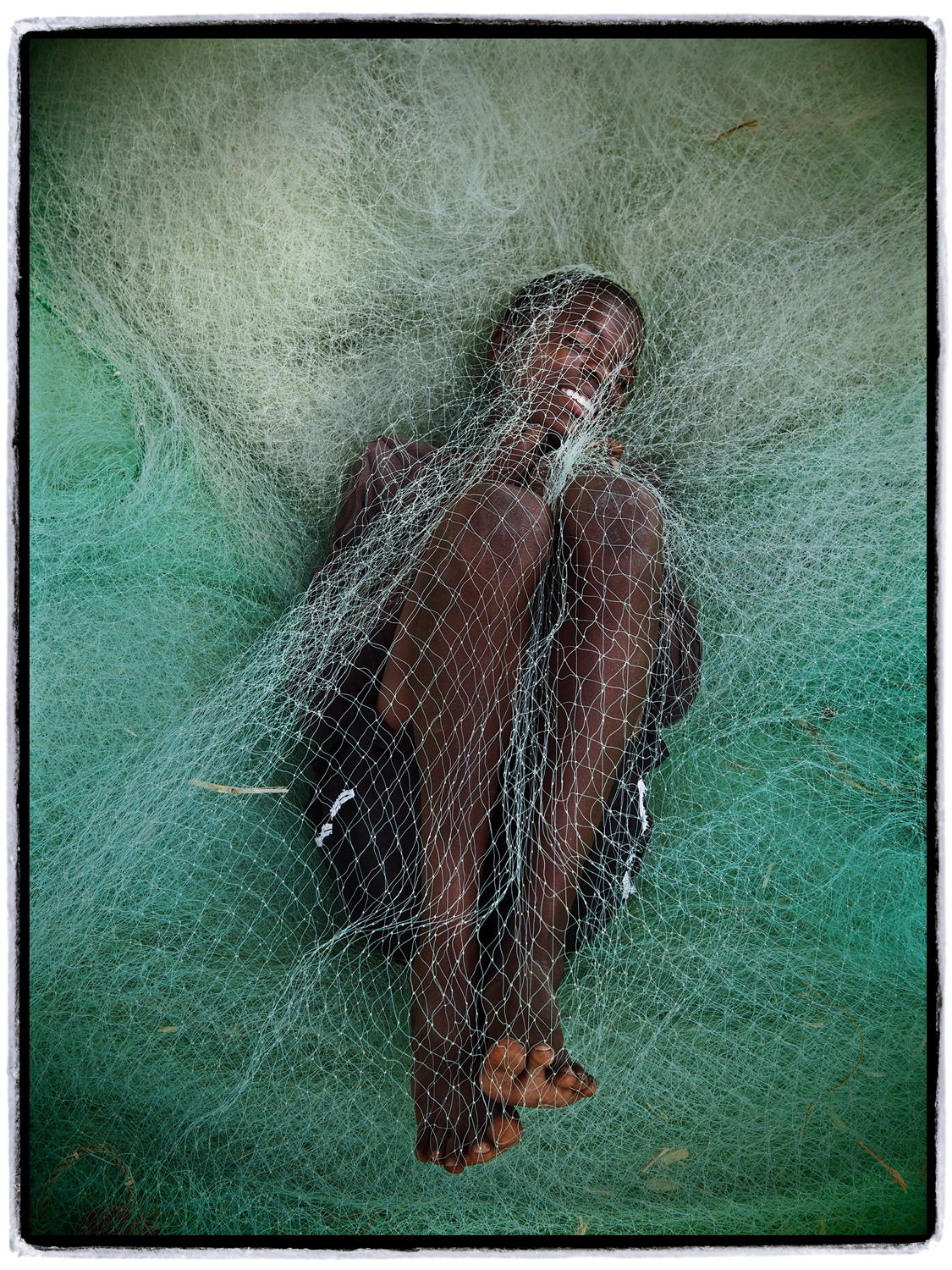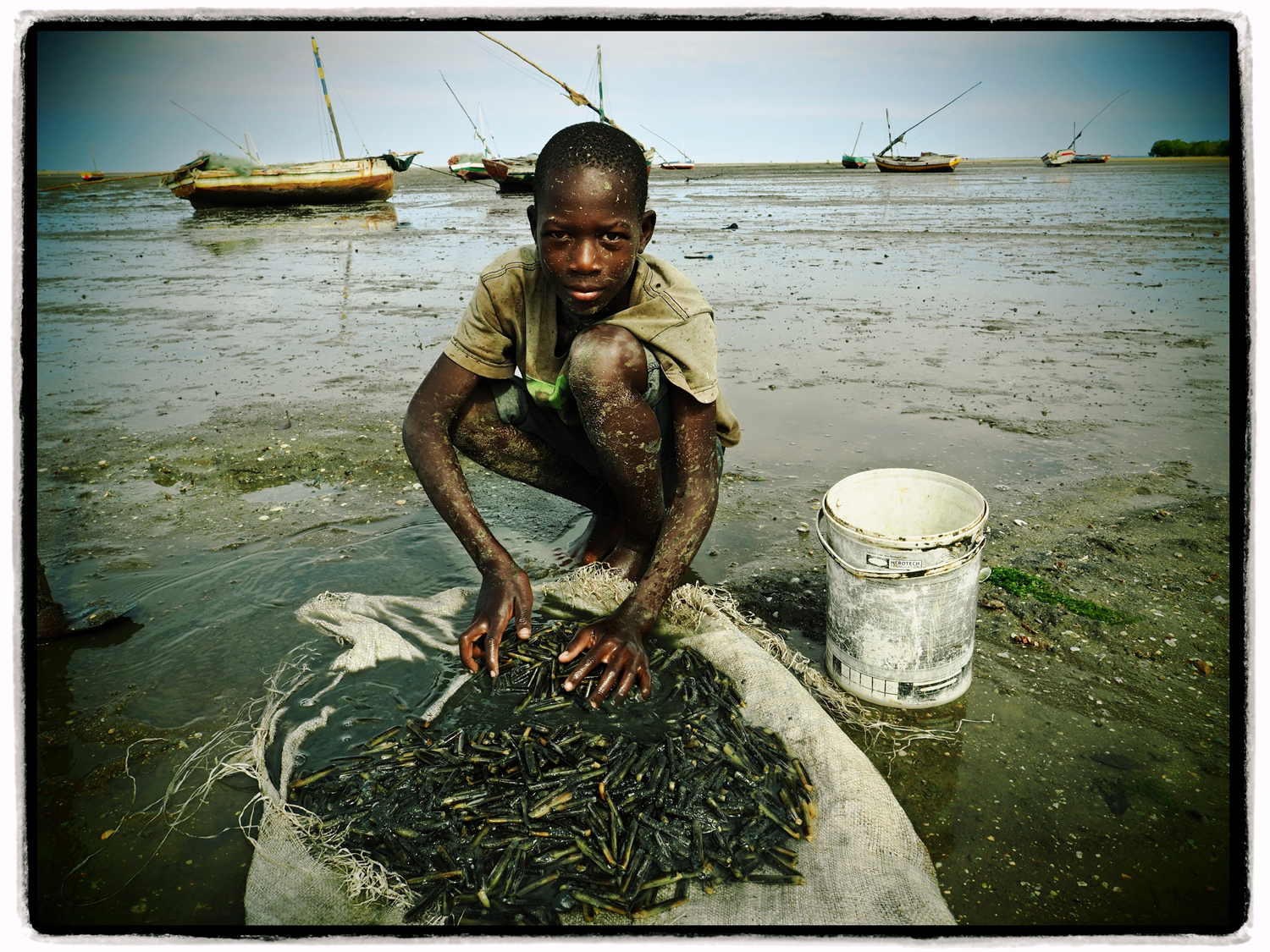 Could you please explain what changed in your approach to Photography after living in Havana?
During my stay in Havana, I understood that my photography had to change, to become more personal and artistic, to open my works not only to the press magazine (newspaper) but also to galleries, photo festivals, to the world of art in general.
Havana was a turning point in this direction. This is verified on the spot when I exhibited, twice times, at the famous Fototeca de Cuba (the Museum of photography of Cuba). The first exhibition was more in the field of reporting what is now called "street photography" and the second exhibition two years later, presented a personal reflection on my Cuba years with precisely a title that represented what I am today : "Una vita nuova" (a new life).
It was for me the real change in my career as a photographer. Also this work in Havana open me, new realtly, new contacts like collaboration with French Ministry of Culture and others country as well, teaching photo in art school like Havana but also Saigon in Vietnam, Bangkok in Thailand, Phnom Penh in Cambodia, Naples in Italy and more…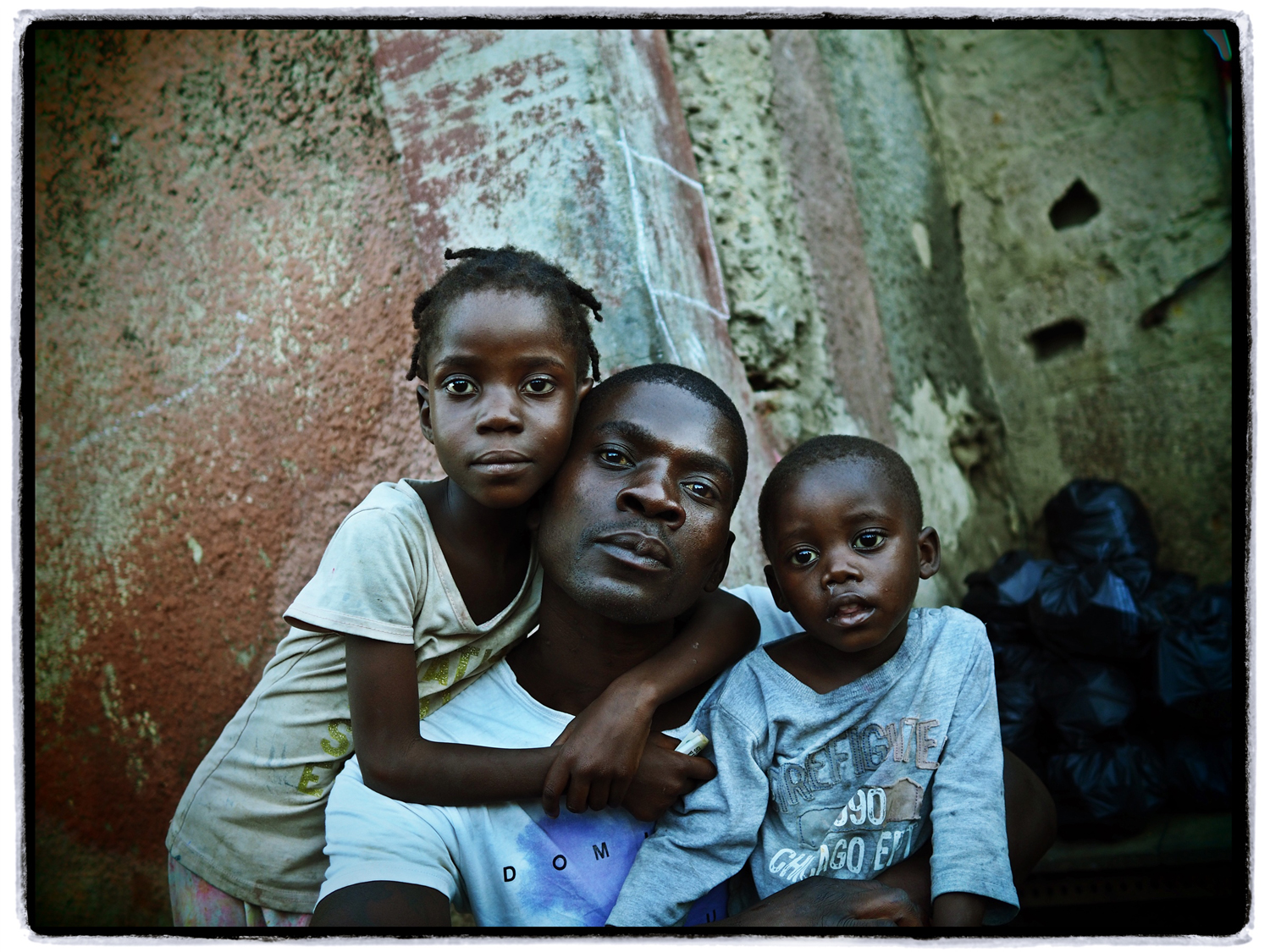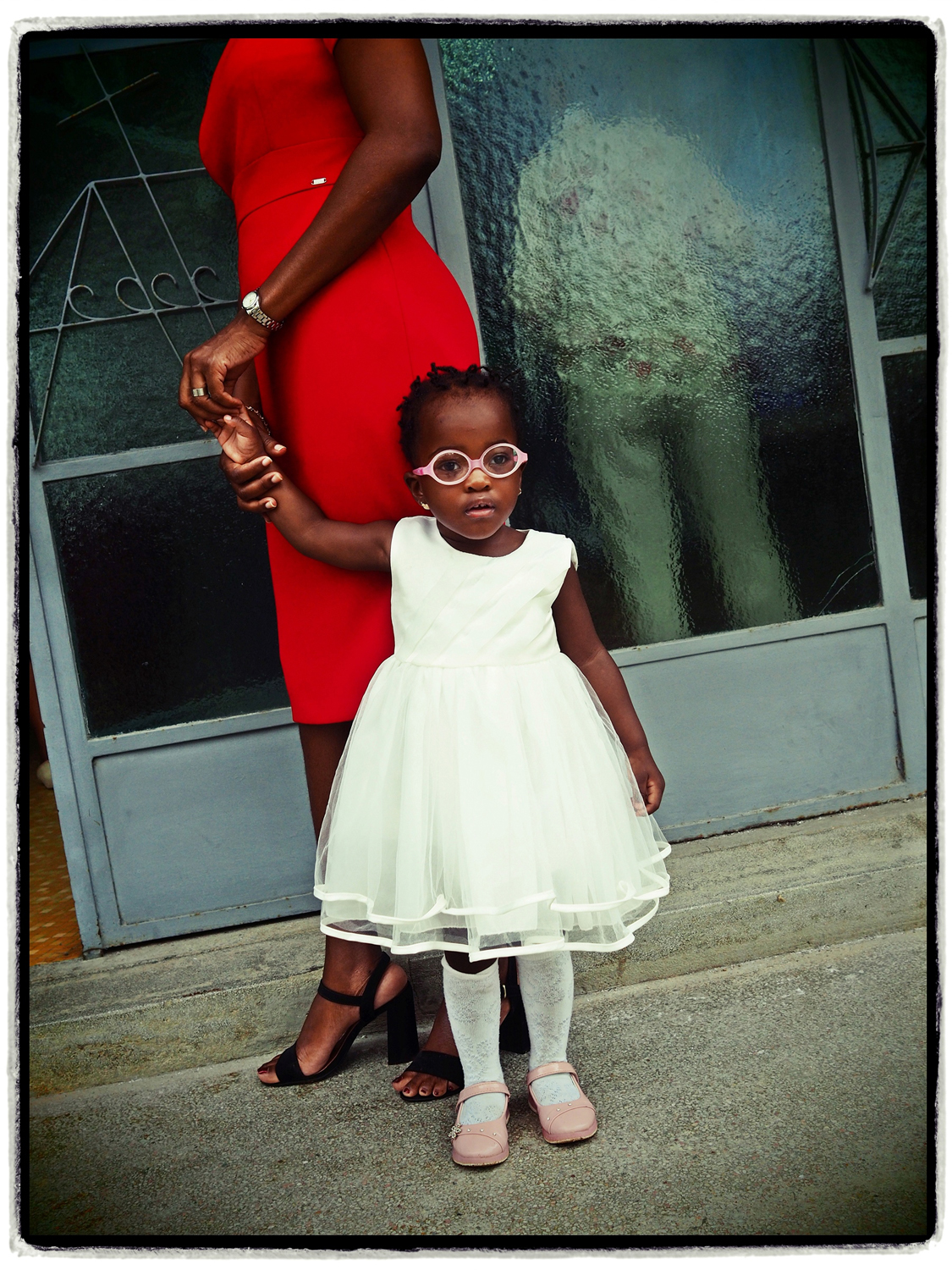 Of all the countries you visited and where you lived, surely each one will has its charms and particularities. But among them, is there one that has specially touched you?
After Cuba, I went to work in Cambodia and this was the second turning point. The French Ministry of Foreign Affairs contacted me to create and develop the photo department of the Royal School of Fine Arts in Phnom Penh, the country's capital. It was an overwhelming and emotional experience because the country had just come out of the war and the situation there was really dramatic, there was almost nothing and everything was missing.
The direct contact with these young people who were curious about everything was something fantastic to live on a daily basis. We were despite our differences, a big family. For me it was a "humanistic" turning point. During this time, I realized a very long work on the memory of the country which is titled "Mémoire des années de pluie" (memory of years of rain).
This work was exhibited in many countries and festivals as well as on-site in Cambodia in S21 prison, the symbol of years of terror. I also worked with NGOs, night and day, on the problem of street children, abandoned children of the night, AIDS, drugs and on the rubbish dump in the capital. All these Cambodian years have been very strong to live, humanly and photographically.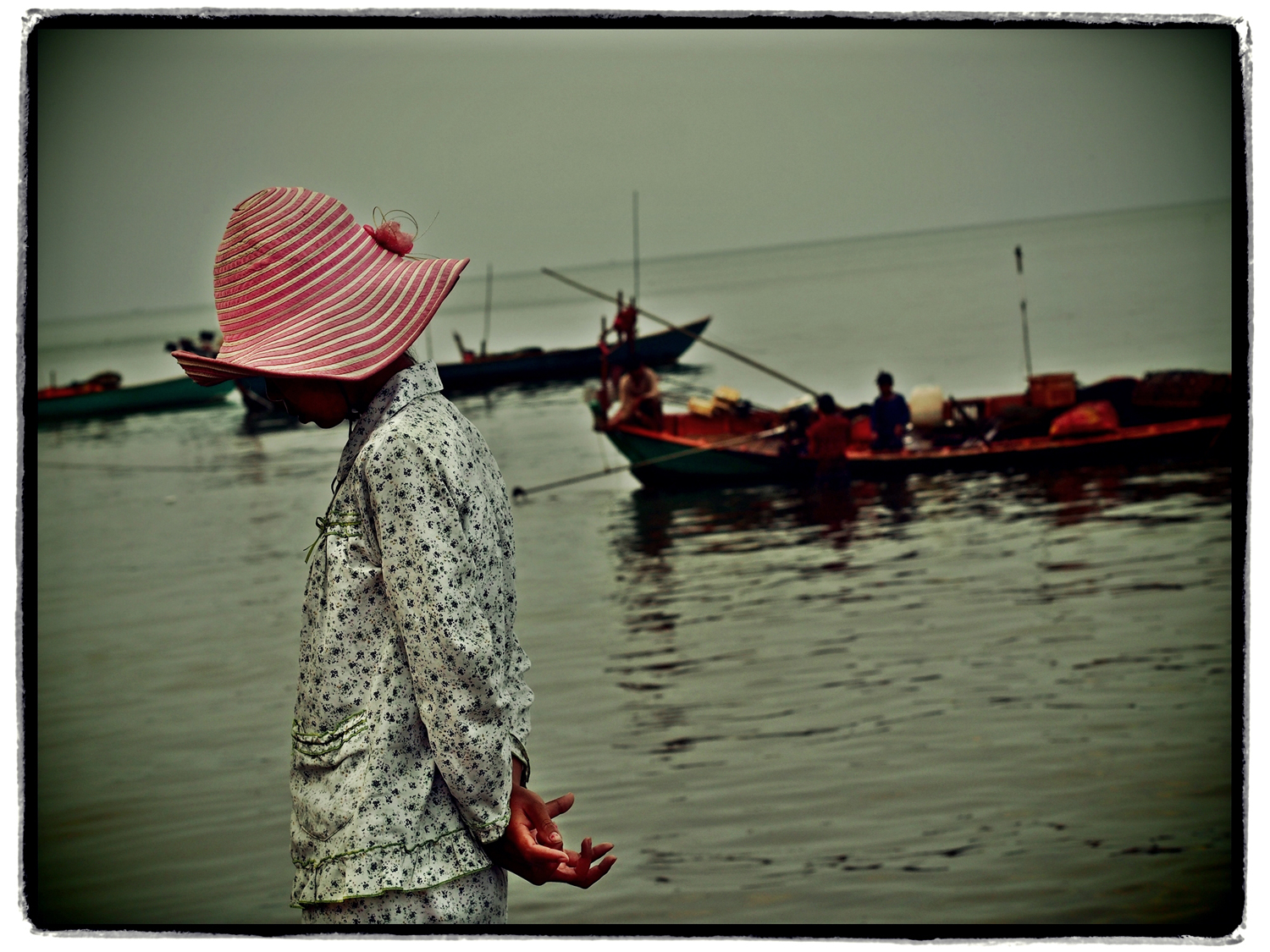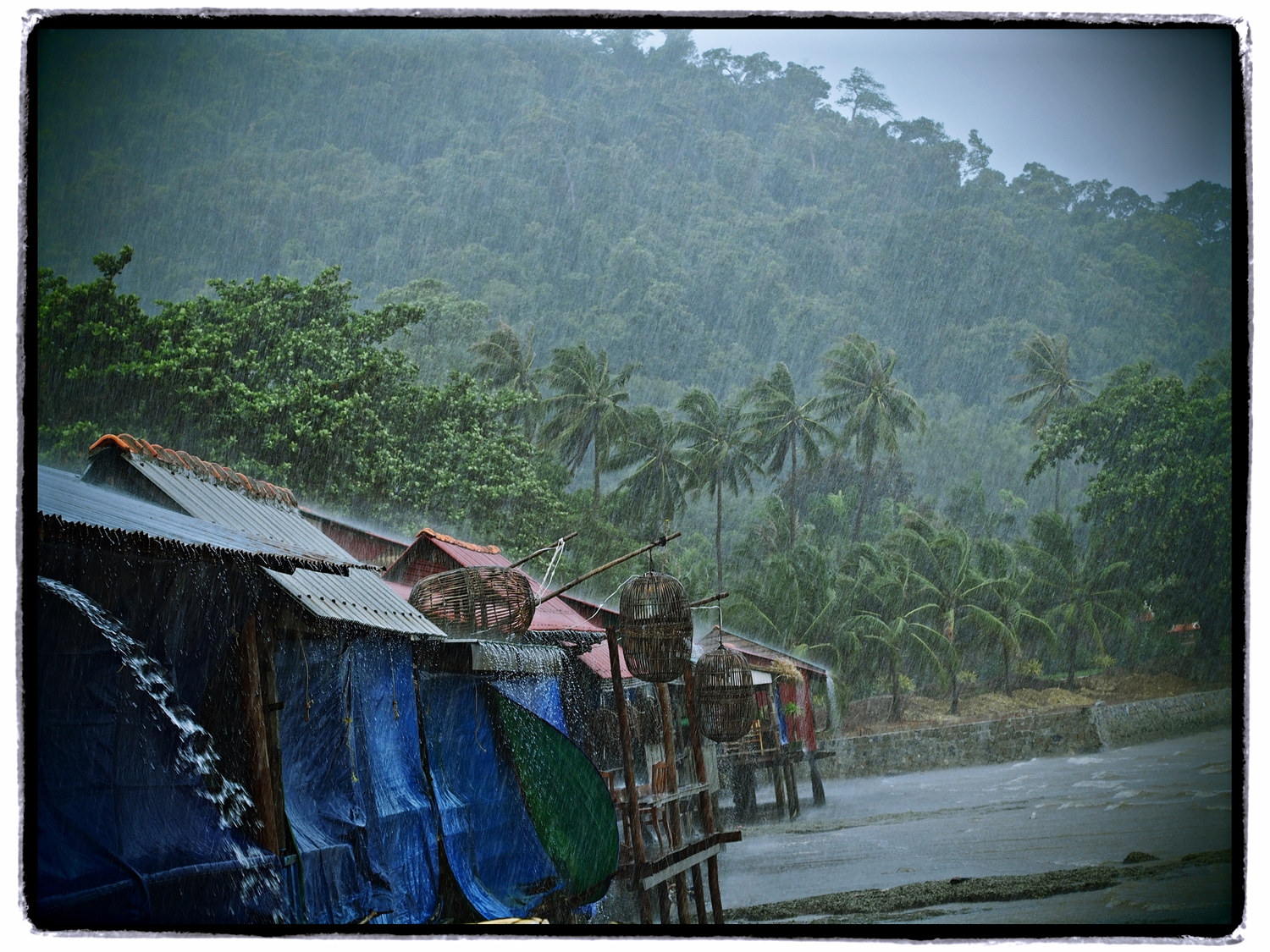 Do you still remember the camera you used when you started your career as a photo reporter?
Yes, I remember perfectly. I started with Olympus OM1 and OM2 (in 80's) after that, I use Pentax, Leica, Nikon, Mamiya 645 and Pentax 6×7
How (and when) was the shift to digital?
The digital was more an obligation than a real desire. I arrived late to digital because I did not trust this new system, I was too used to working with the Velvia and Provia slide film and I was afraid of losing my accented colors, losing my style and it is unfortunately what happened when I bought my first digital camera (not Olympus!).
For a long time and until the arrival of the OMD E-M5, I could not find my colors, my framing … it was a difficult time. Everything has changed, fortunately, with the arrival of OMD E-M5.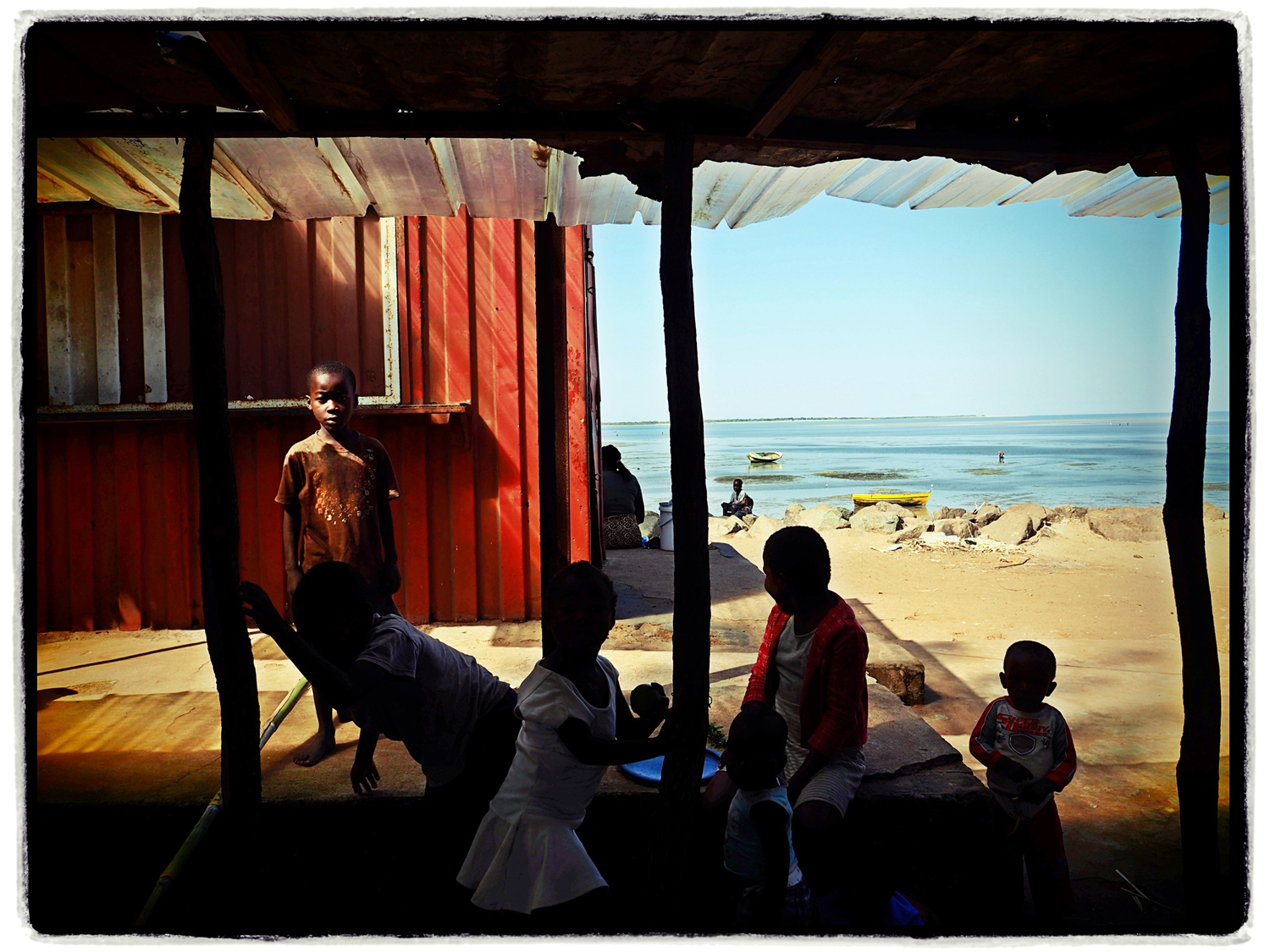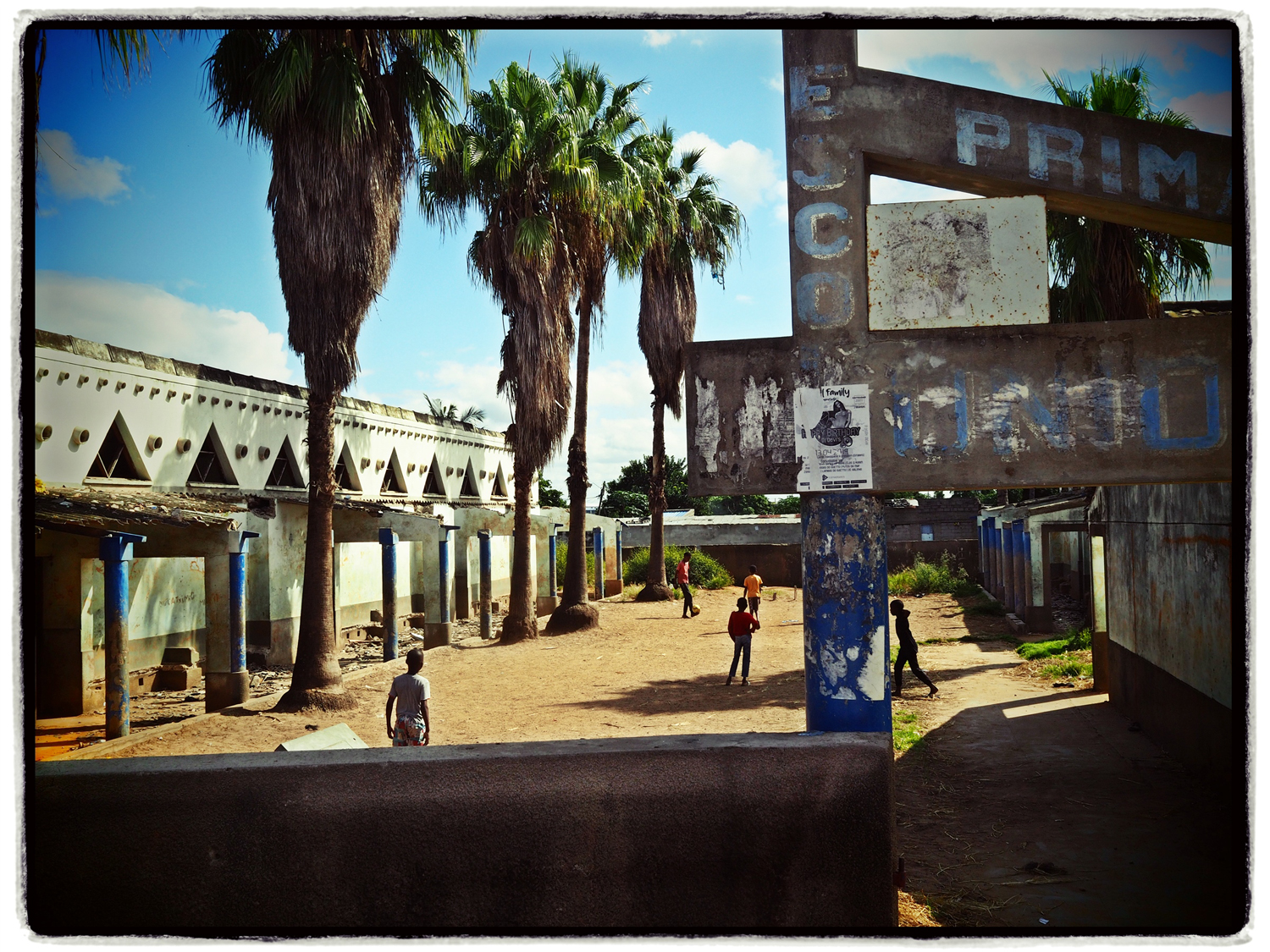 What reasons ultimately led you to switch to Olympus' Micro Four Thirds system?
The Olympus Micro Four Thirds system was just out, curious I was tried and immediately, it was love at first sight. I immediately liked the frame, smaller and more square, the pinhole type filter that accentuates the colors and gives a certain brilliance (like Provia or Velvia film), the size of the camera, and the brightness and the size of the Olympus optics that corresponded exactly that I did before with the photo film.
I also liked what could be a fault for many customers but for me, a quality, the rise in grains from 800 ISO. In addition, Olympus gave with his system and its filters, an approach not perfect but much more artistic, more personal and for myself, more photographic and poetic. In short, I found my style again. Since then I have never left the Olympus system and it's been more than 7 years now. it was a second photographic life in a way.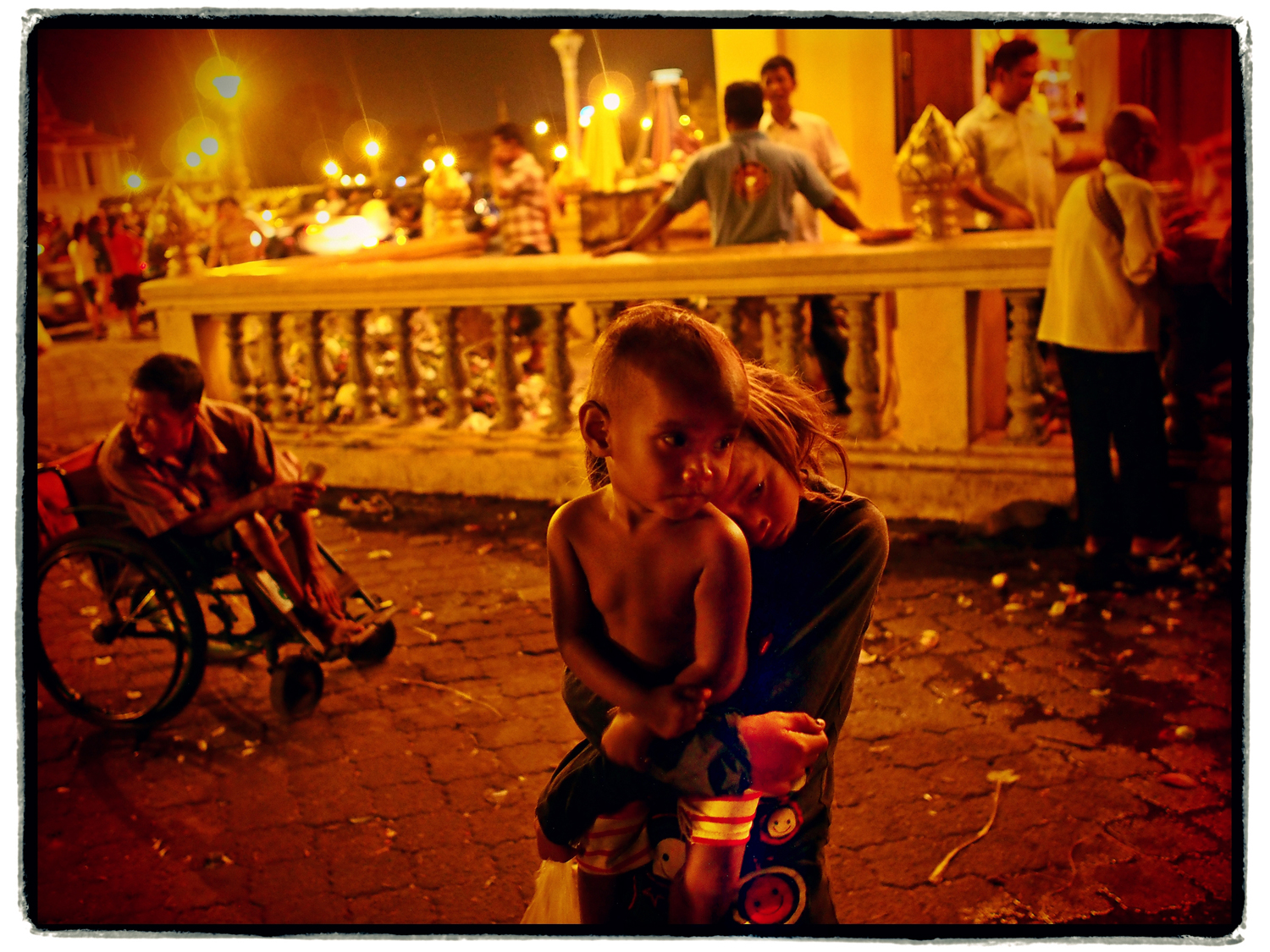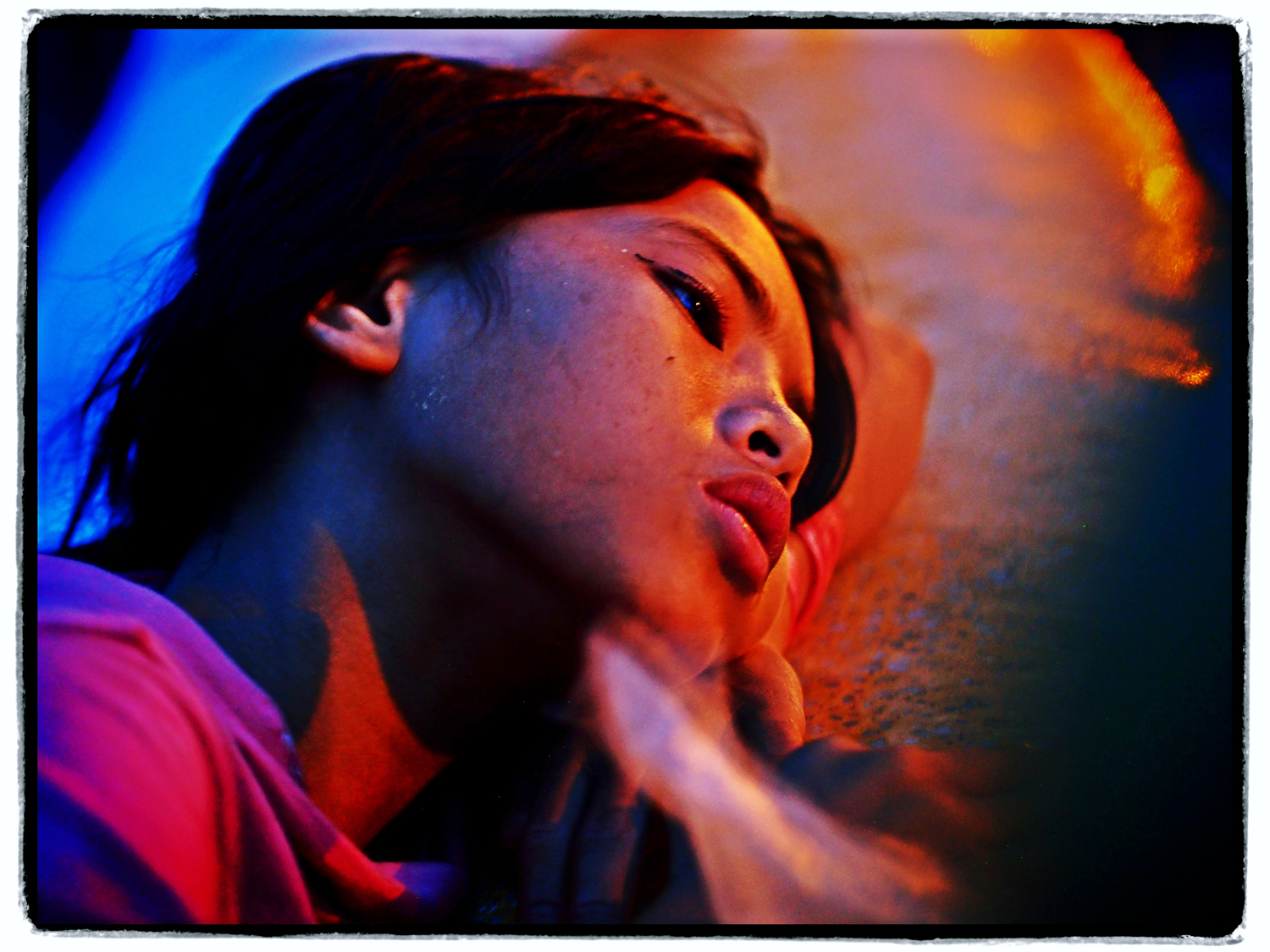 What is your current set of cameras and lenses?
Now and the last 3 years, I use the Pen-F with 17mm and 45mm.
I directly imposed the pinhole filter with frame on the camera and so I realize directly the shooting like that, without loosing time with Photoshop or others. The PenF is even smaller, discreet, quiet and people do not even realize that you're shooting. Moreover, the camera is very elegant and also solid.

What kind of content do you usually prepare for your workshops and what goals do you wish the participants to achieve?
My internships, photo workshop, are for 8 days, it's a real total and full immersion in a place, a country or a city (normally I prefer to work on cities like Maputo or Havana). They are not so-called "touristic" courses but are totally immersed in the country; its culture, its traditions, its architecture, and of course, with the local people. I teach them and make them live what I have learned and lived with time and years.
I teach them how to build, step by step, days by days, a photo story, their own story that they can use later, to make a book or an exhibition at exemple. I think that people come in my photo workshop, they want to live an unique experience, a real photographic adventure, intense but also human… it's how I live photography! It's a real full immersion in a place, inside the people and this culture.
During my workshop, the participants are "inside" a country or city and not like a foreigner. I try to open the eyes of my participants, and not live the place like a tourist. They are the subject and not a stranger with a photo camera. That's the point! In fact, at the end of the workshop, each one has a real photo story to show and not only "good" photos.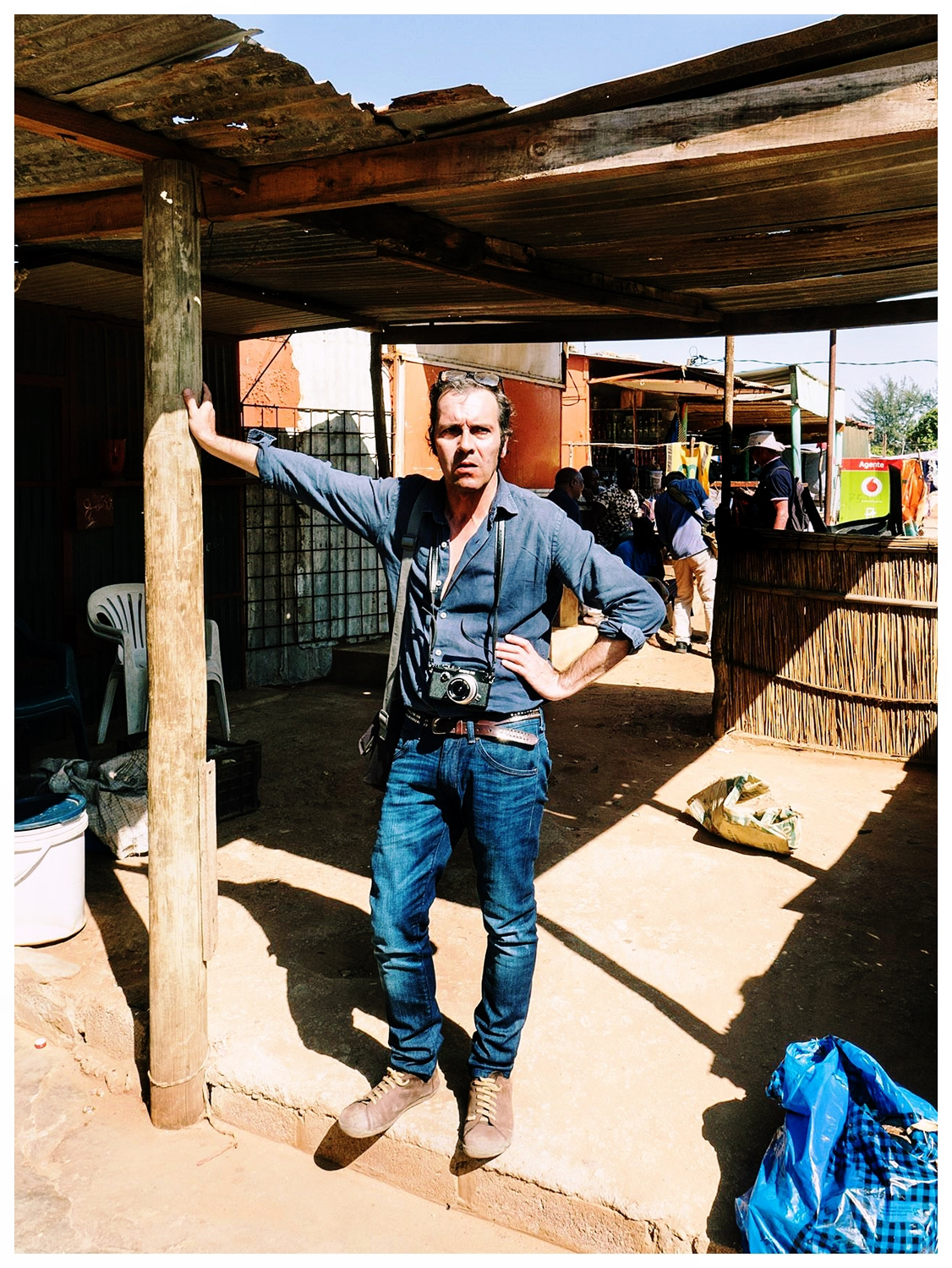 During the photo workshop, I organize a slideshow reading every day at evening, in order to progress together. That a very important point for me, only like that, they can progress. I am also with them too during the day, almost 24 hours a day…like that they don't lose time to find the good locations.
I give them the locations and we go all together there. For me, the photo workshop is like a family! When it's possible, I organised also, photo-appointment, with youngs local photographers of art school, too share and divide all together, like in Maputo, Havana etc…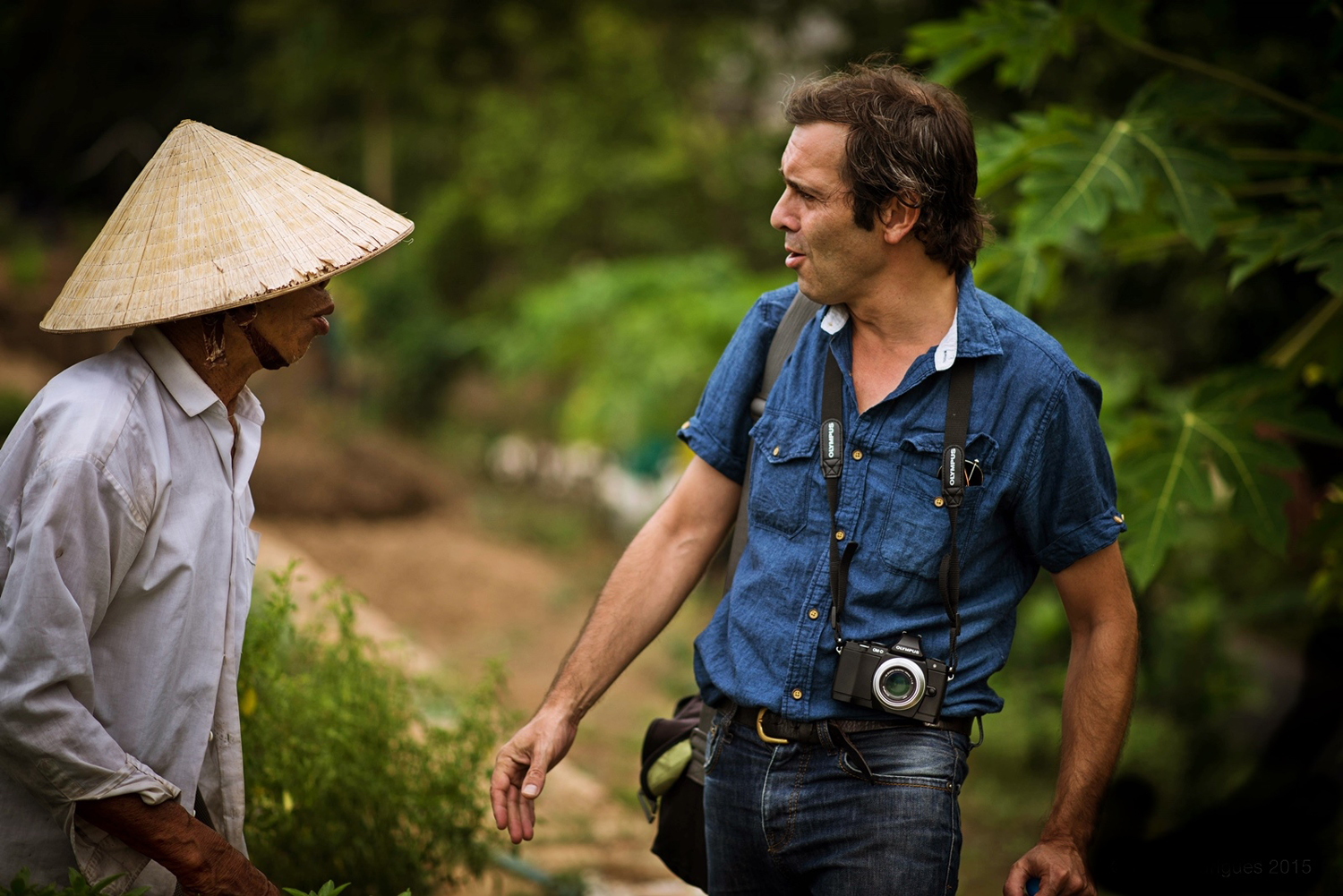 I'll give you my workshops agenda for 2019/2020:
São Tomé e Principe, in Africa (25 August to 1 September 2019)
Havana, Cuba (17-24 November 2019)
Maputo, Mozambique (11-17 April 2020)
Info:
https://en.wikipedia.org/wiki/Nicolas_Pascarel
www.pascarelphoto.com
www.facebook.com/nicolaspascarelphotography
---
If you wish to learn with Nicolas, join him at his next workshop in the city of Porto – Portugal.
Don't miss the latest spots available, it's already in the coming days from 18 to 21 May 2019!
For more information please contact: npascarel@hotmail.com
---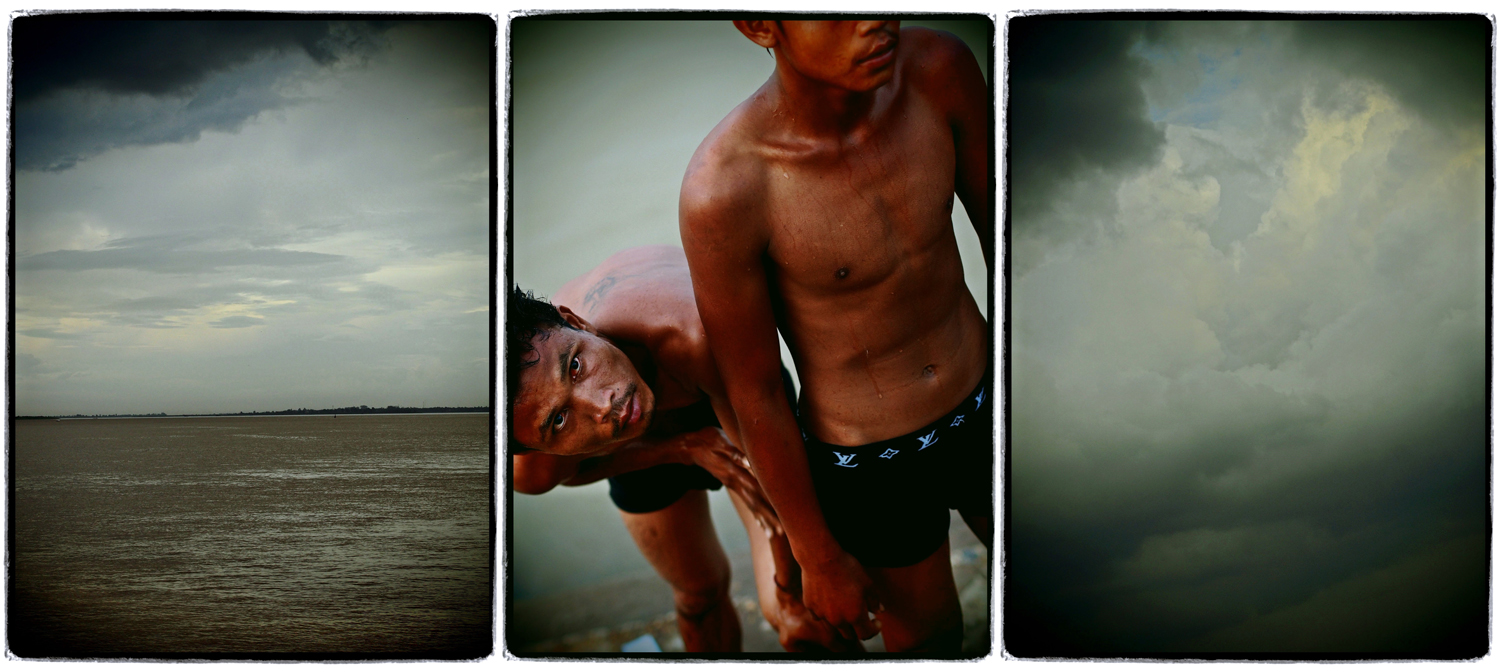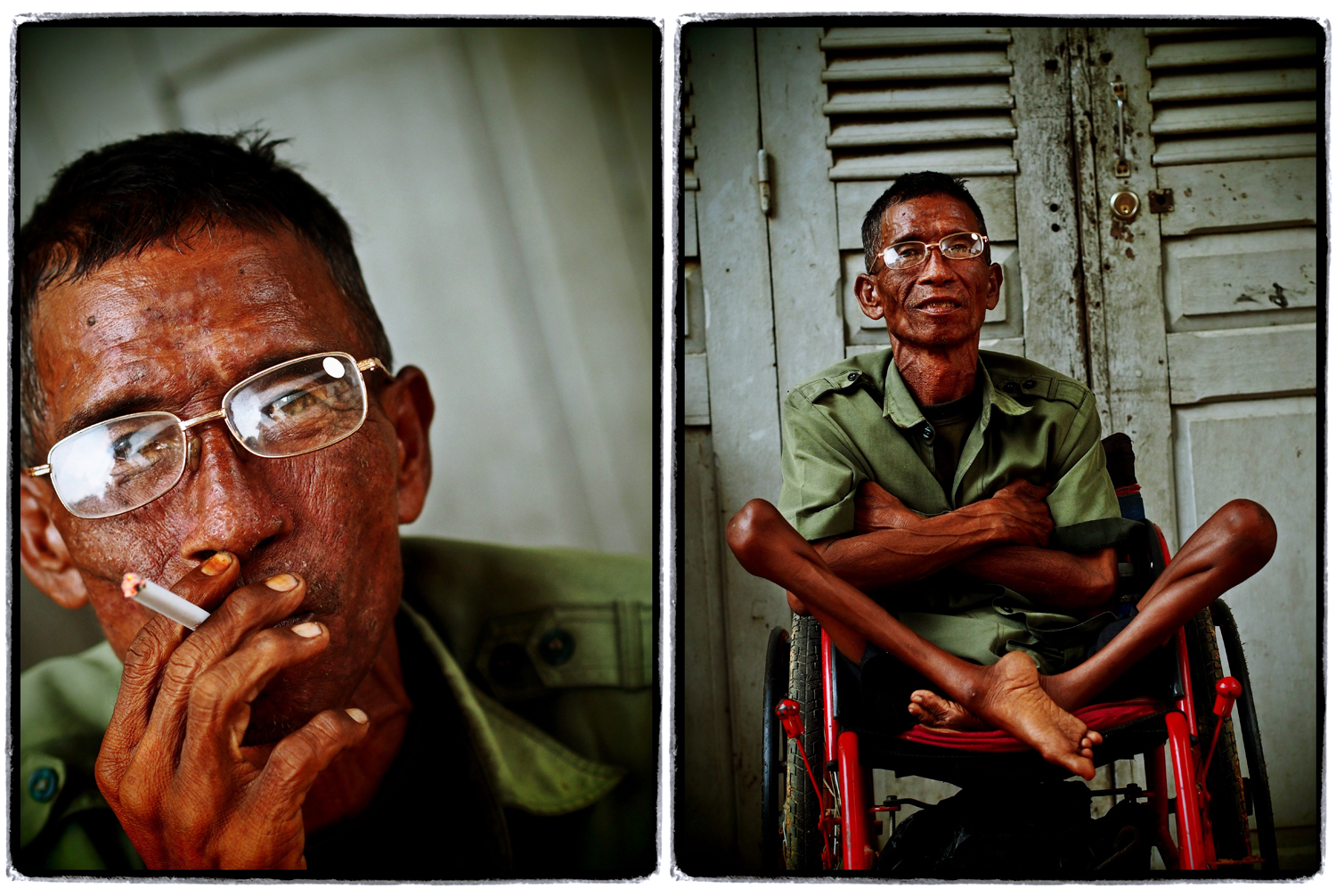 At a time when people are looking for places like Iceland or one of several National Parks in the United States, Maputo is a quite unique city to hold a workshop! What feedback do you get from the participants?
There's so many feedback of my participants about Maputo…I take one at example about Maputo in 2018:
"Before deciding to join the photo workshop in Maputo with Nicolas and spending a full week I have asked myself about the reason to travel that far to a city which is not known to be specifically photogenic. Since I know Nicolas well from previous workshops I have asked him this question. The answer that I have received was that it is a matter of photographic intuition and I should trust him, and so I did. Just to anticipate the end of the story, it was a very good decision!
On our first day Nicolas explained that we will find our ways of approaching the city, its history, architecture, the sea and its people and that he had prepared a plan for each day. At the end, our photographic exploration should reflect these main elements. He also reviewed our portfolios with 15 photos each. He had insisted that the photos should be presented as prints.
One of Nicolas' strengths is storytelling. He wants us to tell a story through our pictures. There is more than taking a great photo and walk away. Building a story requires to think in a more comprehensive way about the pictures you want to take and revisit the places to be able to get acquainted with the venue, its people and to develop an idea about that place. This concept of revisiting is a fundamental lesson to be learnt in photography and Nicolas helps the participants of his workshops to practice this aspect. It is like a mini project. During the slide shows each day it was sometimes fascinating to see how he was selecting and reshuffling the sequence of the photos to build a story to demonstrate that you could express yourself in so many different and more and less powerful ways. I liked the fact that he gave us critical feedback allowing each of us to grow and make progress.
Nicolas was very well prepared for Maputo. When he was guiding us through the streets I was impressed to see how he was navigating (without google maps!). It was obvious to me that he made this trip many times in his mind before we arrived there. Although there were some uncertainties about how the city would react on us and whether we would be welcome as photographers. I felt very comfortable at all times and reassured that we were in good and capable hands of Nicolas. It is not only this comfort, his skills to guide us in an unknown city and his photographic qualities. One of the aspects what makes special to travel with Nicolas is his desire to share his passion with the participants of his workshops.
I take the opportunity to thank you again Nicolas for this outstanding experience."
Gökhan Kayal from Turkey-Germany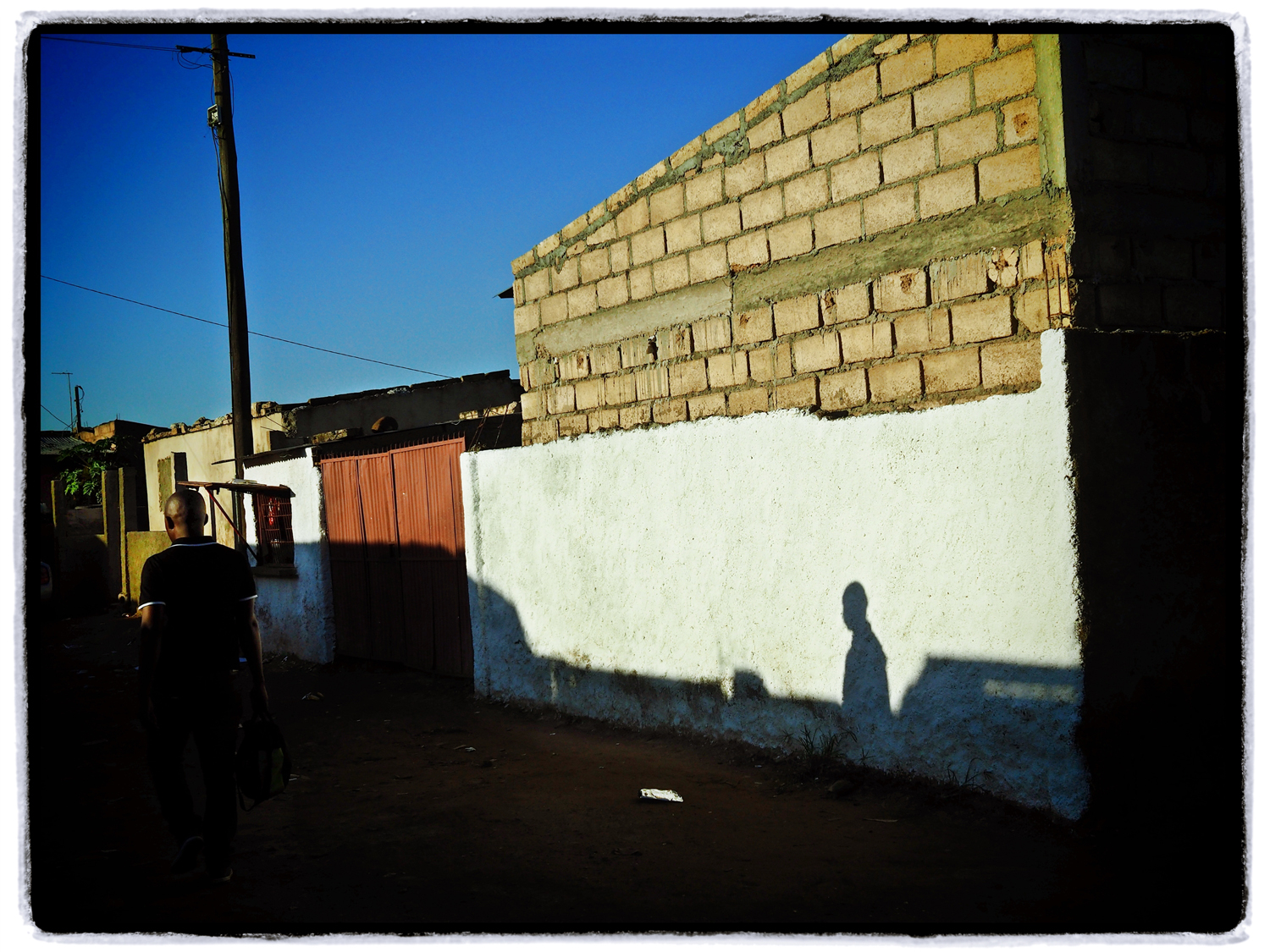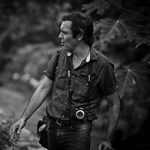 "I was born in Paris in 1966 and worked as a photo reporter for over twenty seven years. Since the early 90's, I spent the majority of my time in Naples, Cambodia, Vietnam and Havana."