London Notes with Olympus E-M5 and Fuji X30
London, late January 2018

Rainy days in London; sometimes the rain turns into snow.
I'm in town with my wife: she has some academic business with English colleagues.

Lunches, aperitifs and dinners are my only meeting points during these days.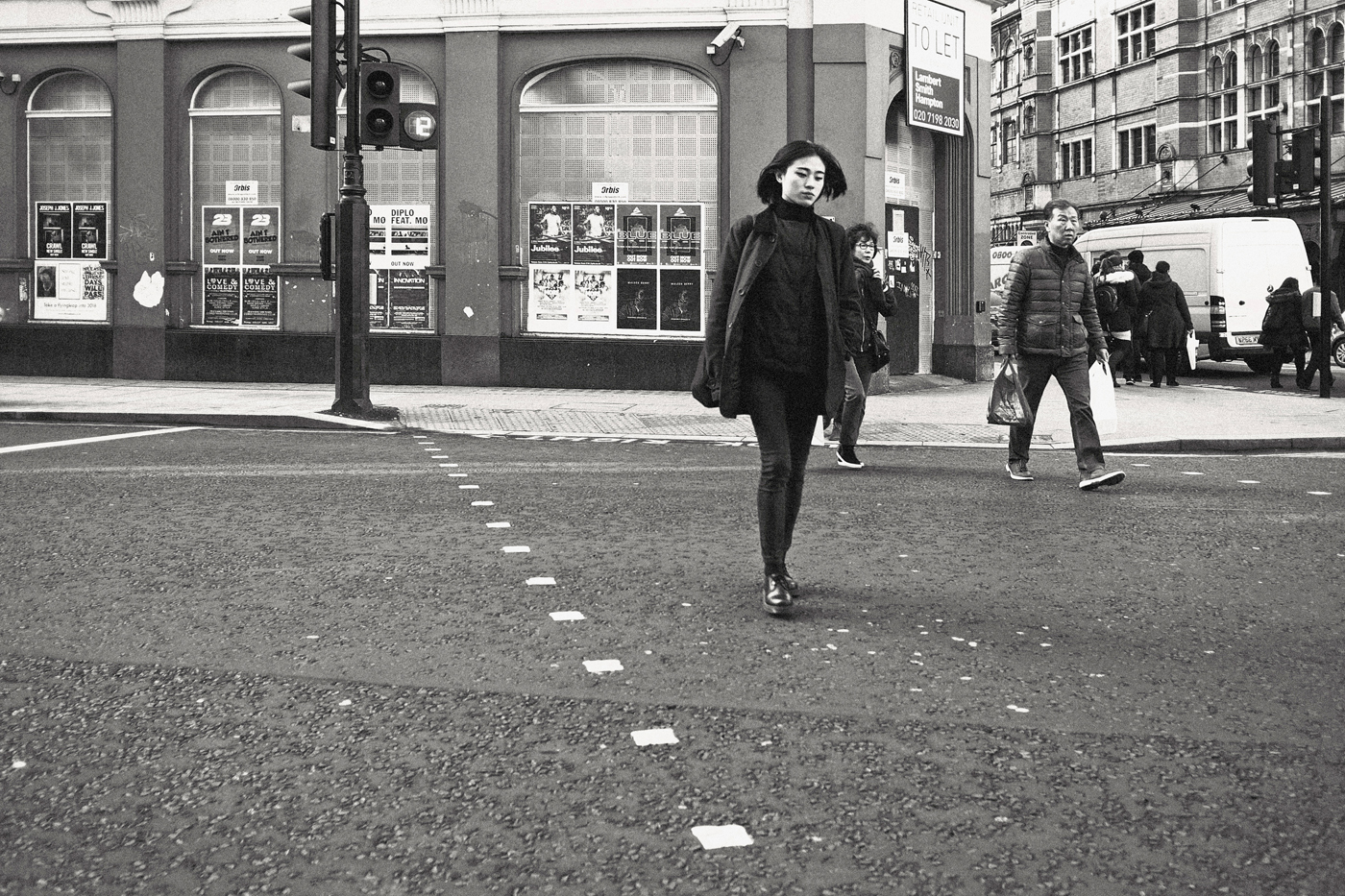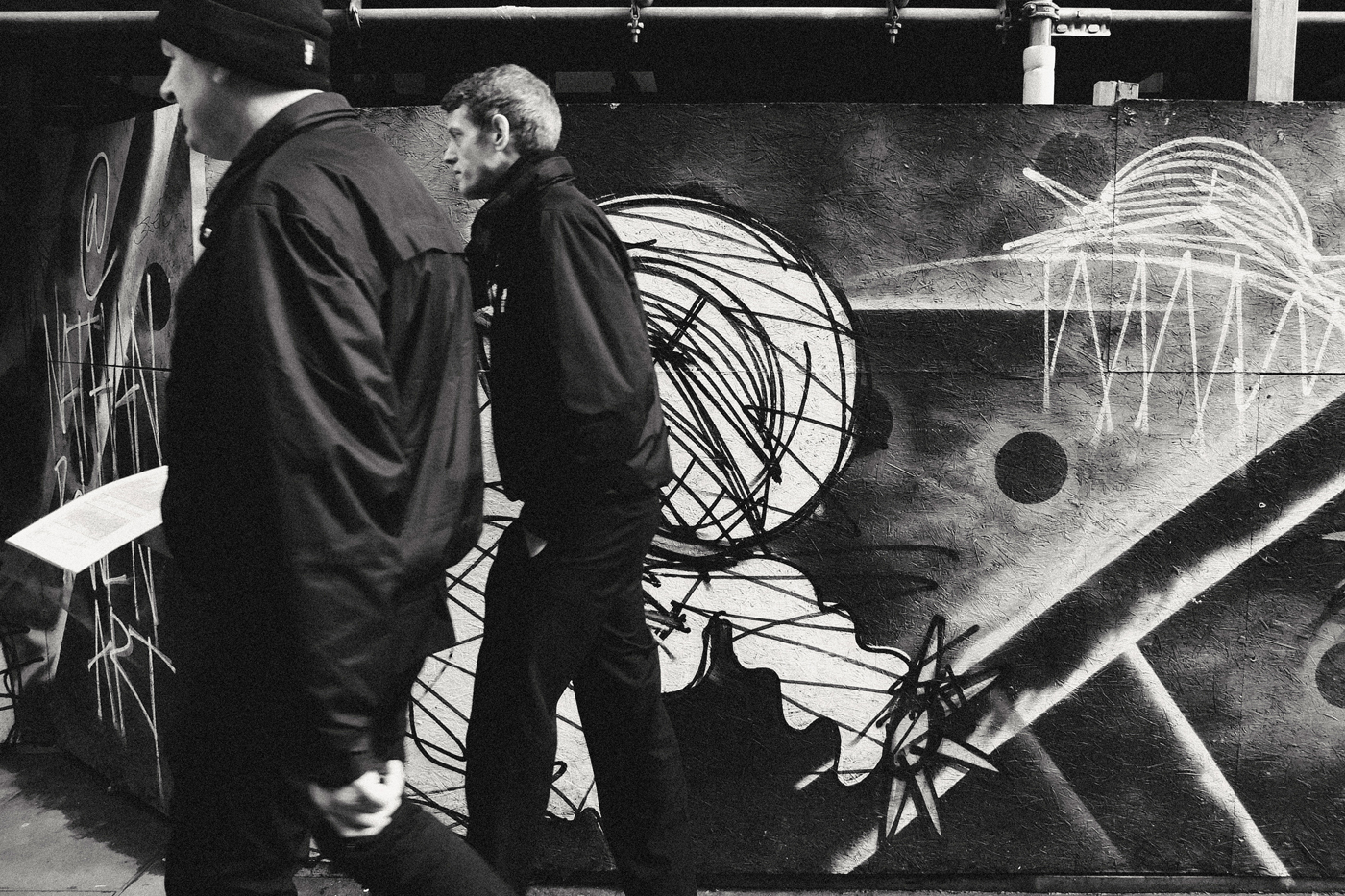 All the rest of the time, I'm goofing around with my two cameras kit: a FujiFilm X30 and a Olympus OMD E-M5, formerly owned by famous Italian photo-reporter Ivo Saglietti. On my "new" E-M5 I mount a Zuiko 17mm f2.8, my special lens for street photography; sometimes I play with a 9mm f8 fisheye lens cap.

I do not have any fixed goals: during my stay in London my only firm plan is to meet a dear friend for "a couple" of beers. The moods of the streets and bad weather (sigh!) guide me in my search for a new photo challenge.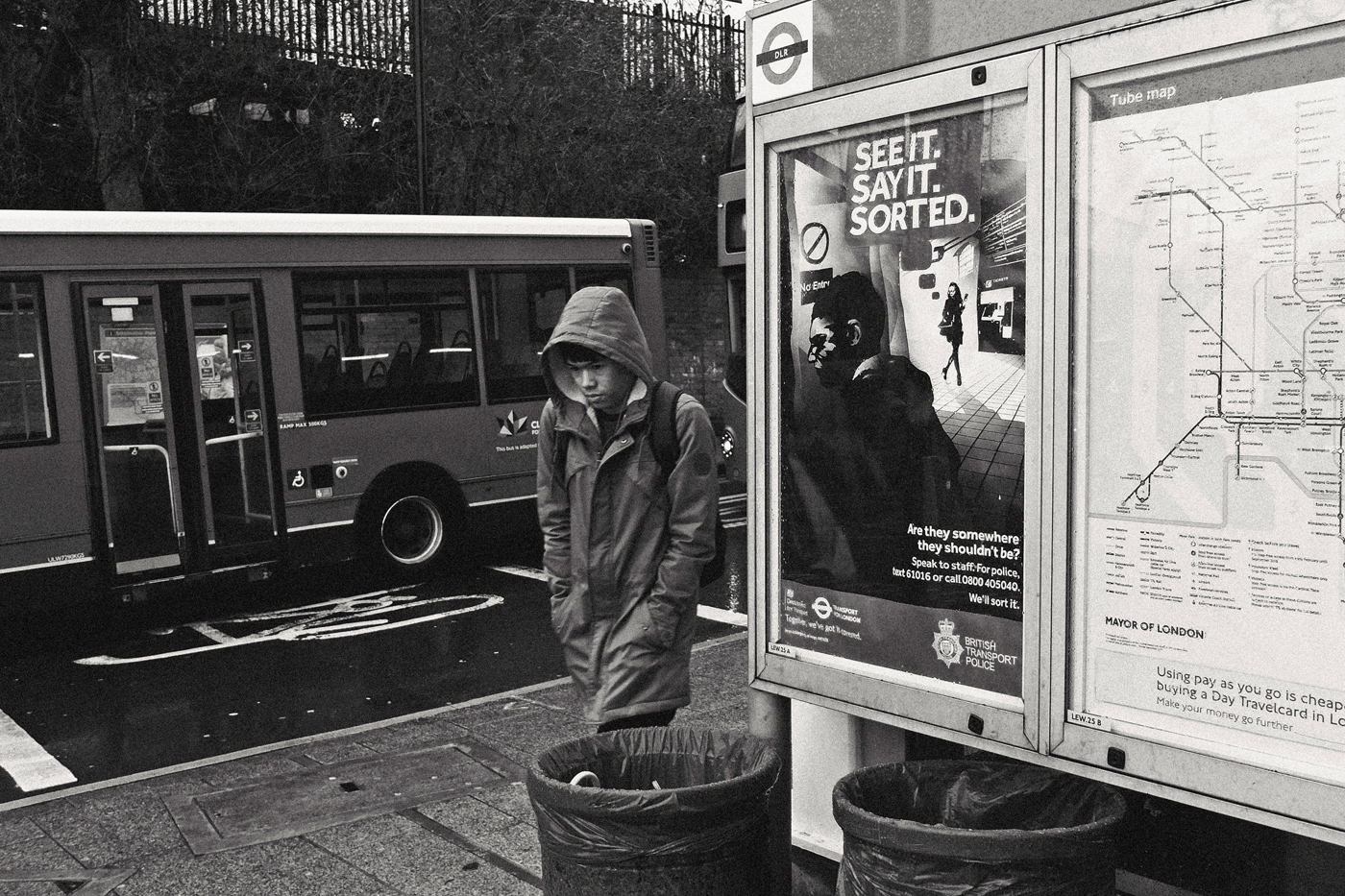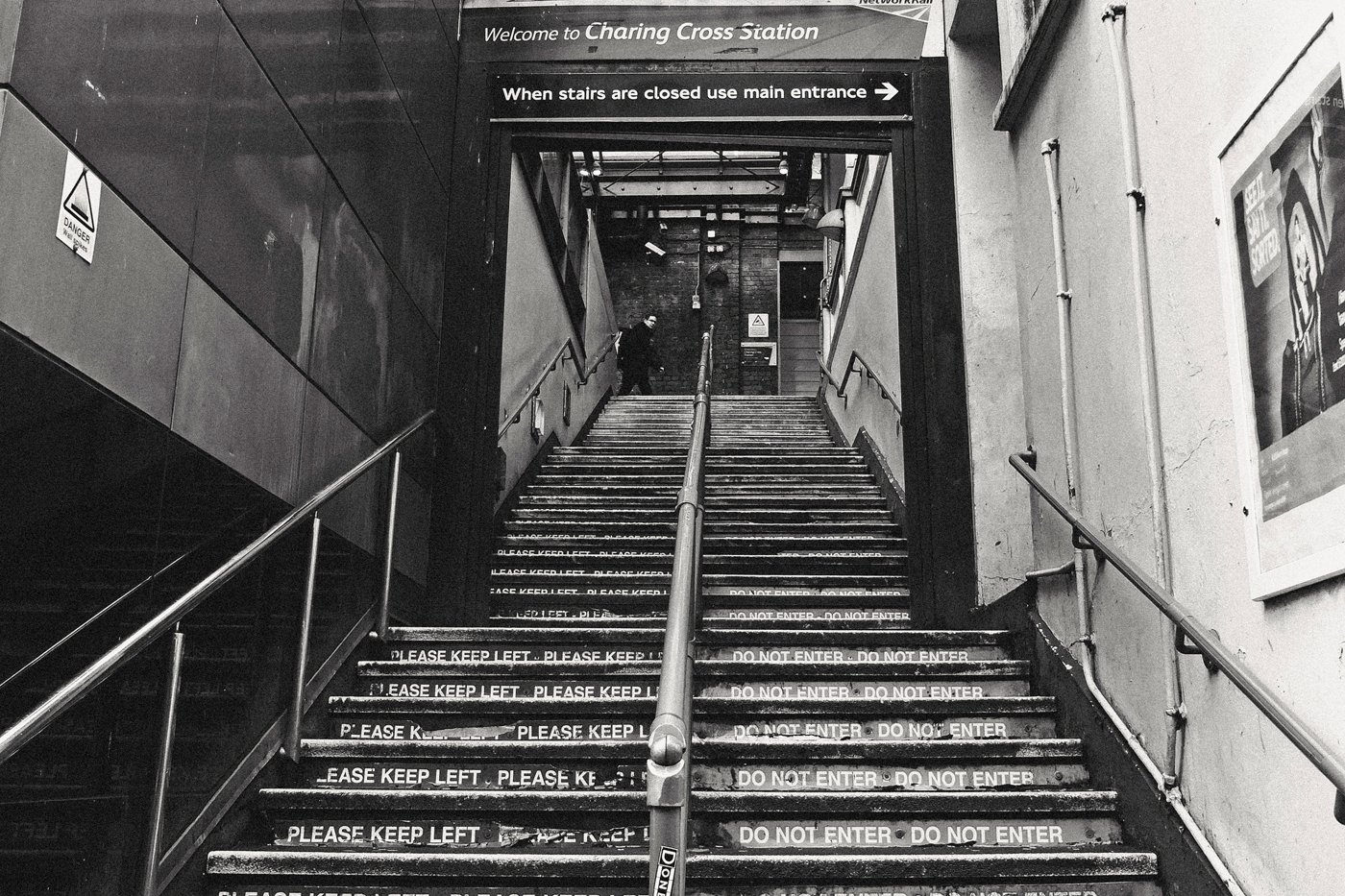 What is the main difference between photographing in London and in Milan? Mmmm… Paradoxically, in Milan you can feel a thick tension down in the streets as if people were expecting bad news. I mean, in London people seem to live their daily lives more serenely than in Italy, despite recent attacks. People in the street often smile at you and when they see a camera, they lend themselves to playing "a role in the scene." A kind of theatrical predisposition helps Londoners go on.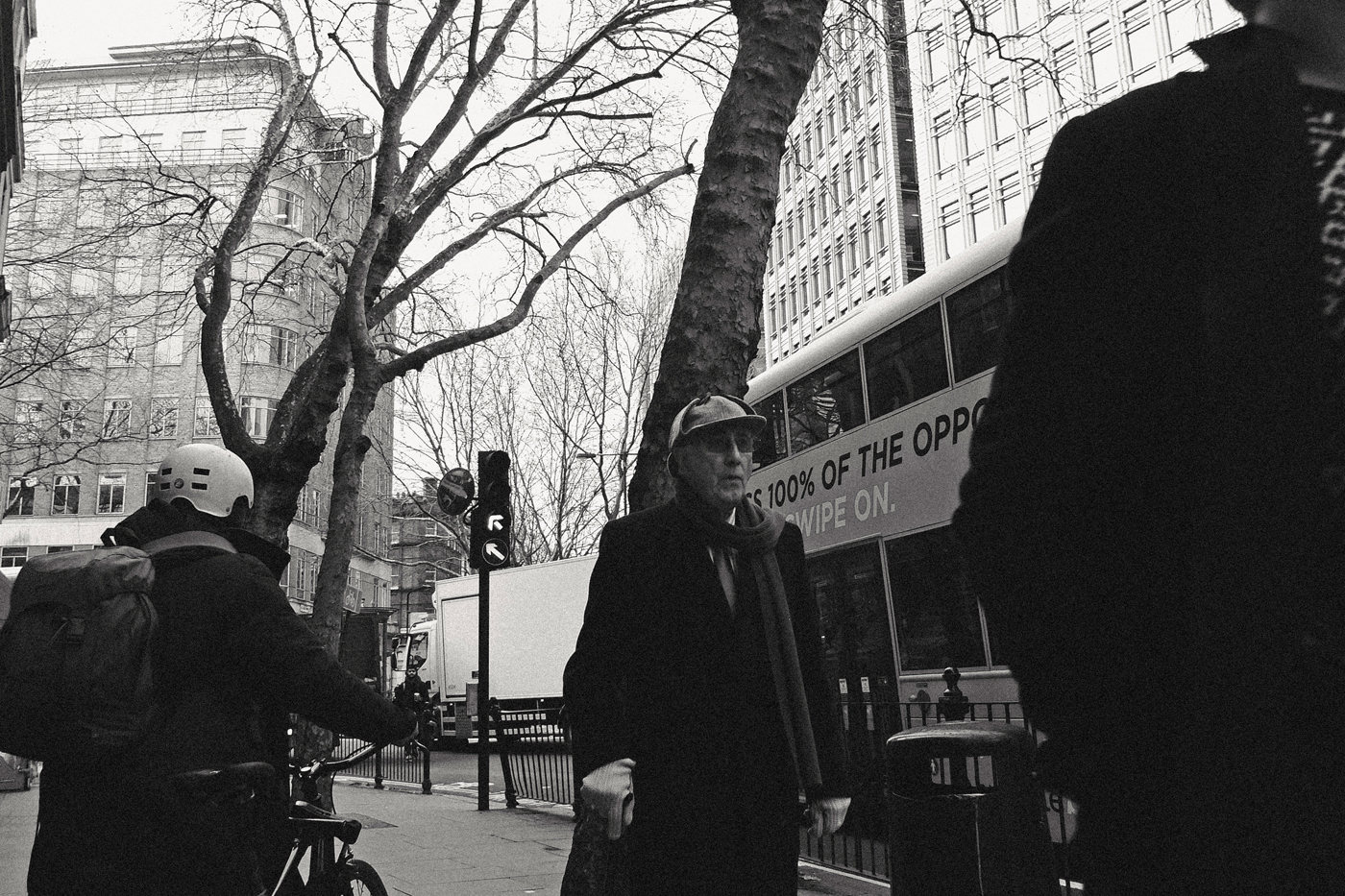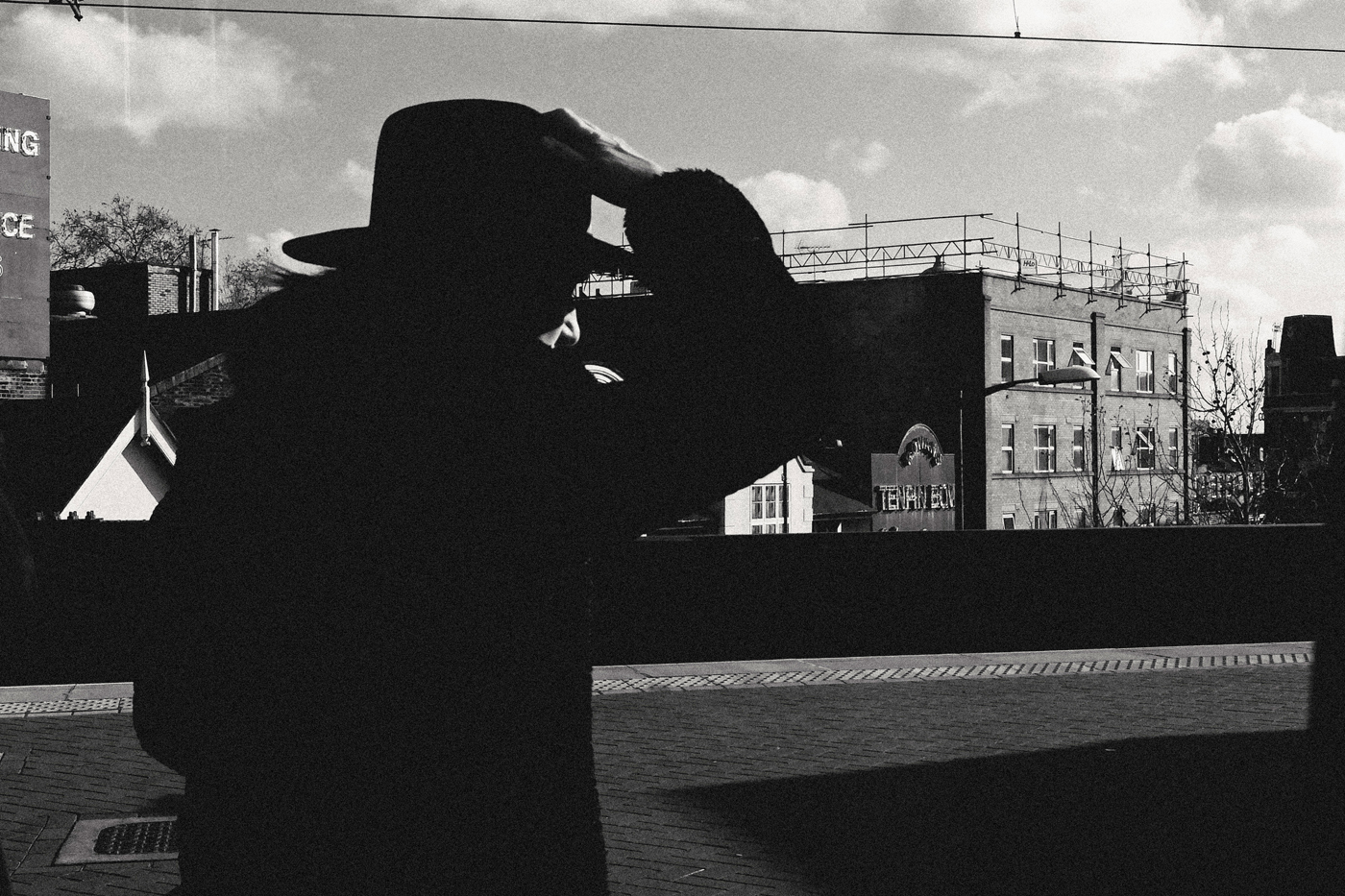 That's the feeling I want to catch and represent in my shots: I want my "LONDON NOTES" series to be a kind of poetry of encouragement to life. The grey shades help me to amplify the brave gestures of everyday life. The use of the E-M5 grainy film in camera filter and the sudden arrival of the sun lighten the gloom of the weather. (For the X30 shots, I use a Photoshop film grain filter in post processing).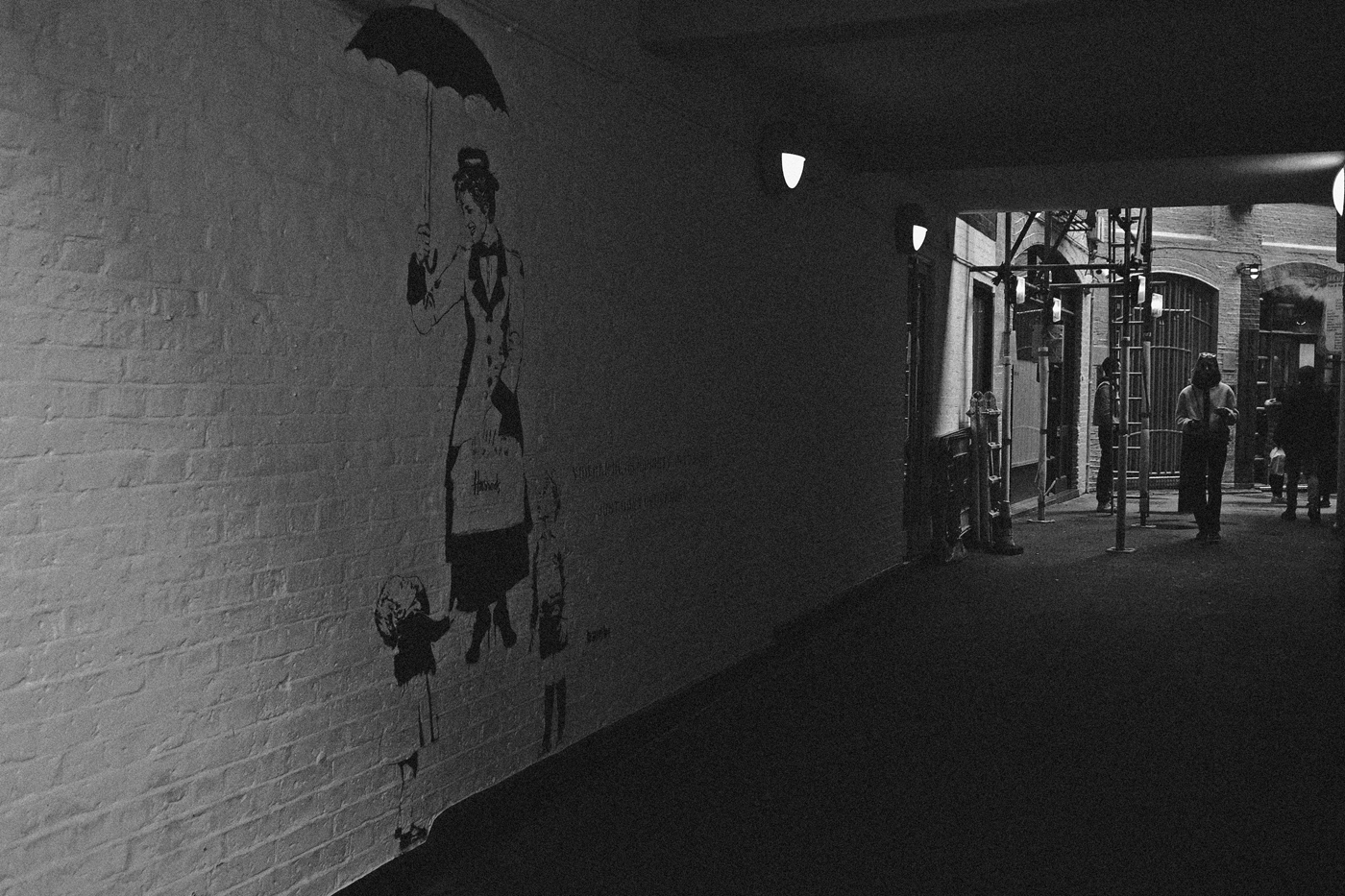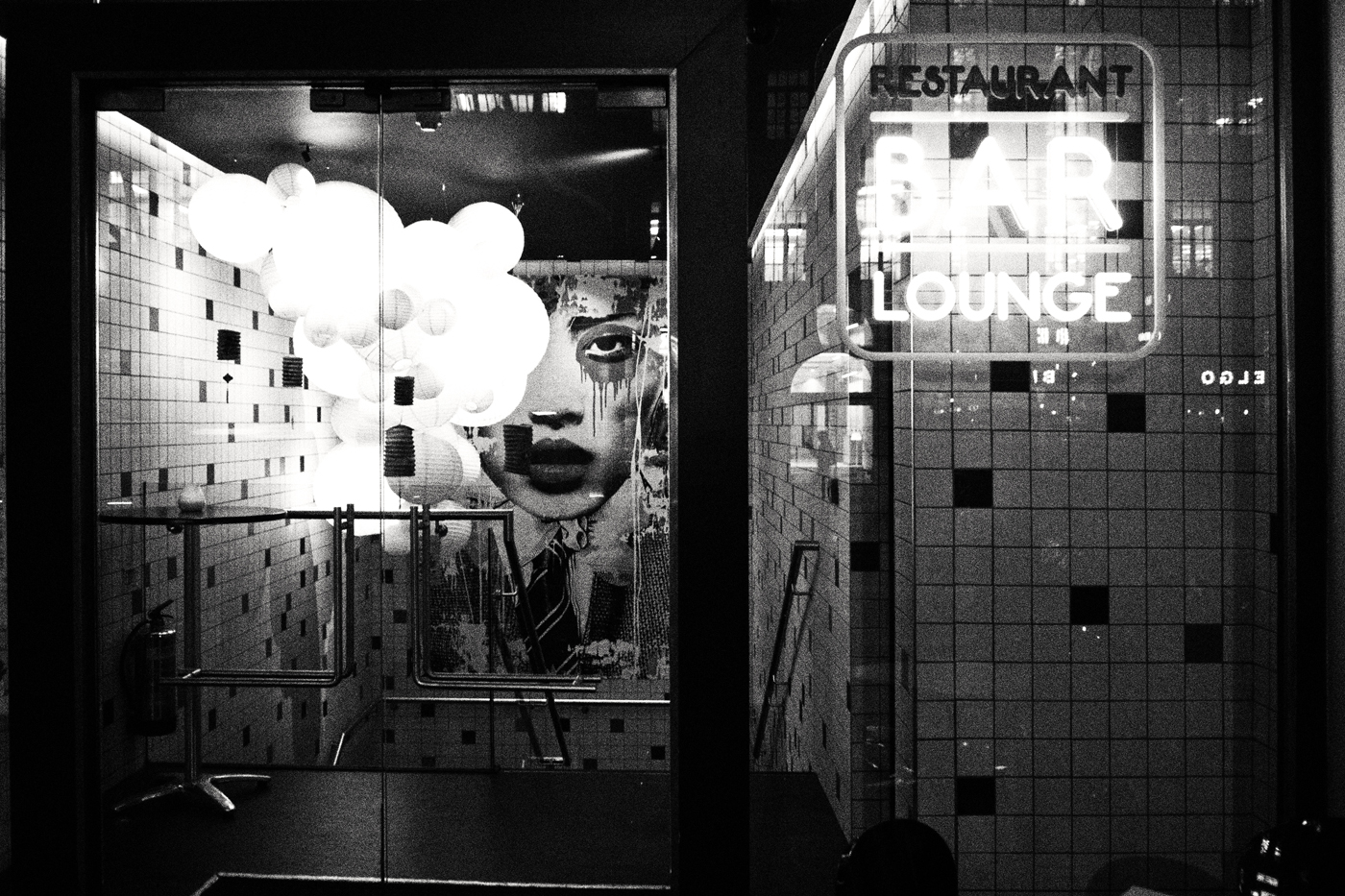 The X30 and the E-M5 support my efforts in two different ways. Fuji X30 super point and shoot speed allows me to freeze everything that steps up before my lens. With my E-M5 I'm looking for poetry in the street. I launch my challenge to the night in search of new creatures able to defeat fear. The white lady, a.k.a. White Queen, smoking in front of Holborn tube station, like the shot of the ringed hand holding the pint of beer, represent the essence of my project: good habits, those of everyday life, die harder than bad habits. Nothing can really sweep them away, and in their repetition they are the fire of a possible revolution.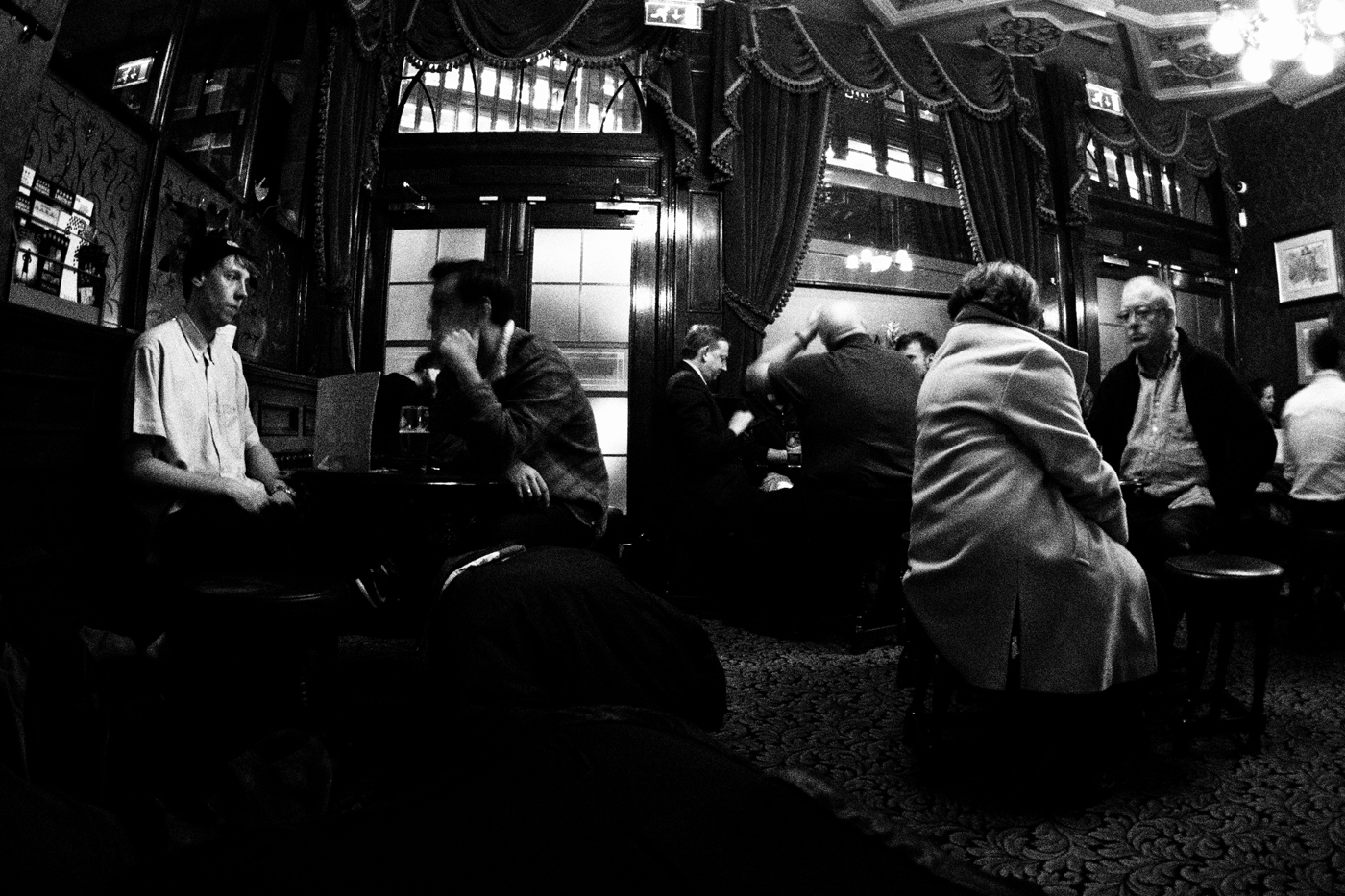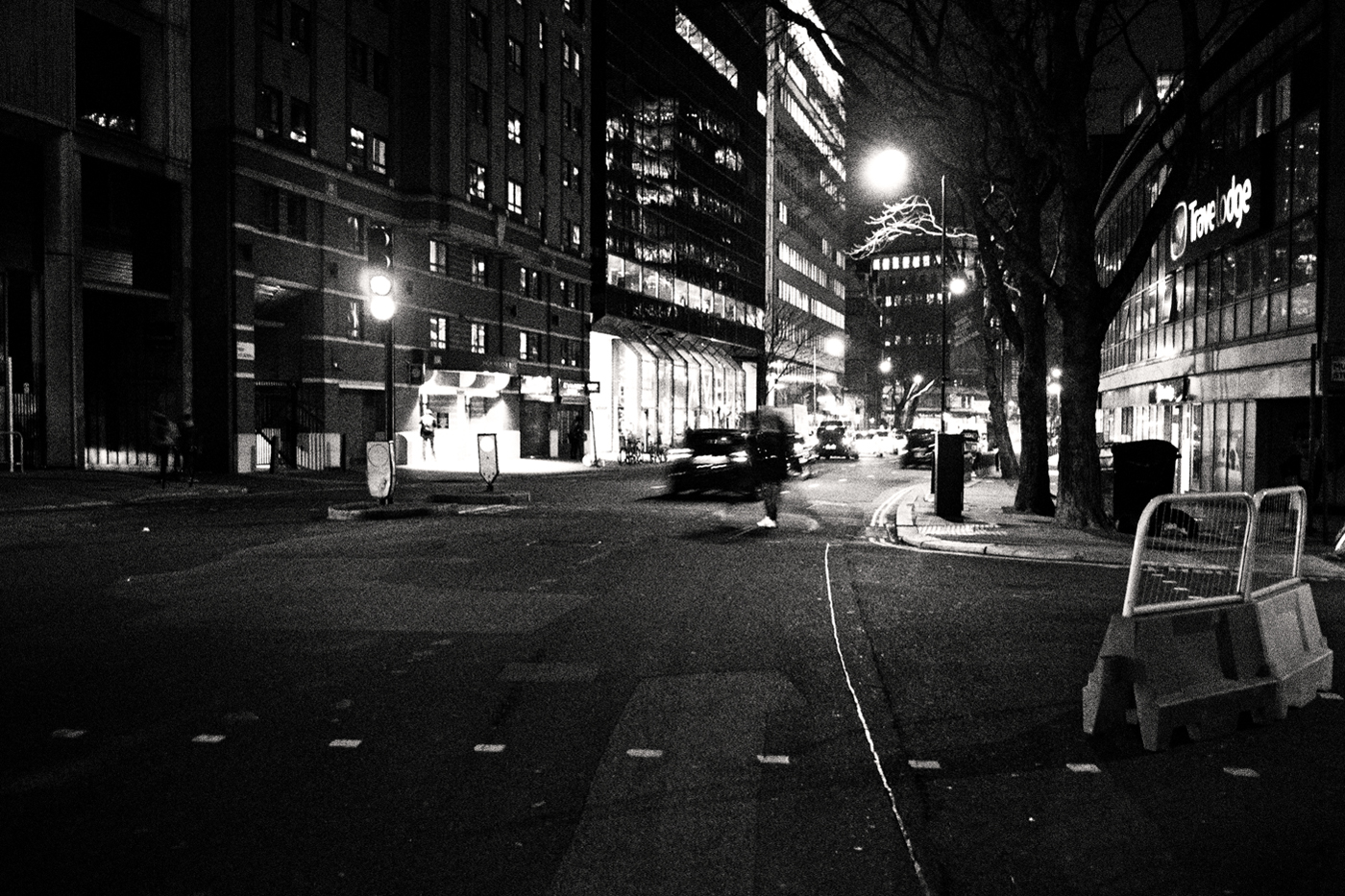 The X30 is my scalpel on reality; the E-M5 my pen to alleviate the wounds inflicted. No similarities, they are only two different tools for my story. In my professional experience, the first gives me a graphic security (in the past I worked as an underground cartoonist); the second gives me poetic freedom (probably Ivo Saglietti's magic helps me).

I have attempted a portrait of London as it is and as it will be. Lewisham, Soho, Charing Cross and Finsbury Park are the scenes for that evolution.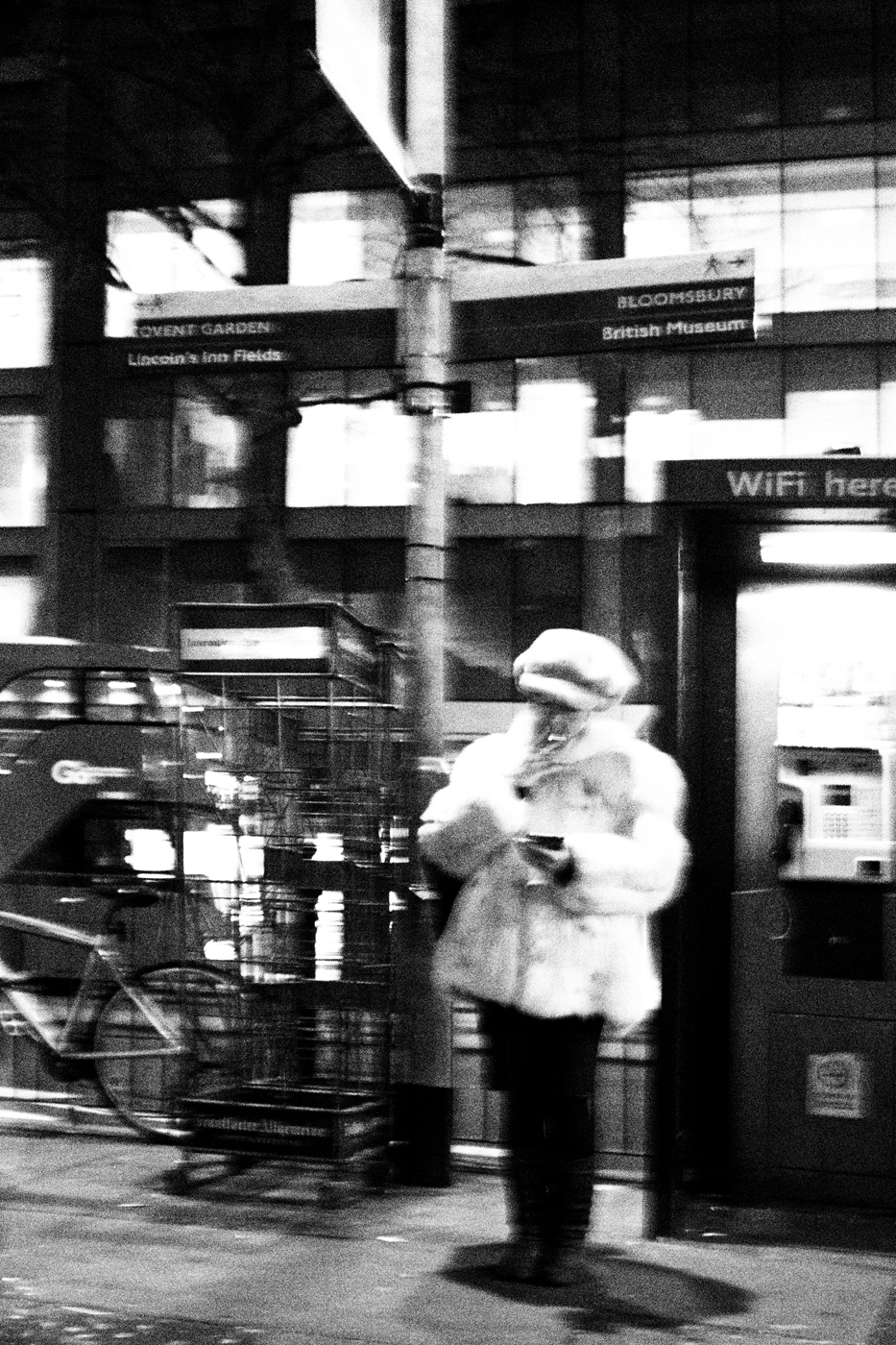 ---
---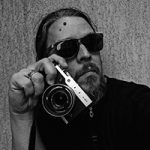 Milanese street photographer, essayist and journalist, writes for several magazines and has exhibited his shots in various locations. He is a member of f50/The International Photography Collective. His latest projects were in collaboration with English photographer John Meehan, founding member of the f/50 Collective, and with Italian fashion brand Lucio Costa. His latest exhibition "Ko.existence" (with the patronage of the Italian Embassy in Bosnia Herzegovina) was in collaboration with photographer Jim Marshall at Public Room Evergreen gallery in Sarajevo.