Olympus 7-14mm f/2.8 PRO Review
With the launch of the much-anticipated and long awaited Olympus OM-D E-M1 mark 2, you're now able to find lots of offers and bundles on Olympus PRO lenses too. Most notably a few of the larger and well known camera stores here in the U.K are promoting the E-M1 mark ii bundled with the 12-40mm f/2.8 PRO for example. But today, I want to emplore and encourage you to take a serious look at the wonderful Olympus 7-14mm f/2.8 PRO lens.
It's been around for a while now but after including it in a recent post as one of my top three Olympus Micro Four Thirds lenses I've had a couple of emails from subscribers asking me more about the lens and whether it really is as good as I said it was in that post.
There are of course a plethora of technical reviews available on the Internet from the likes of DPReview, but from a practical standpoint I thought that the 7-14mm f/2.8 PRO really does deserve it's own post here on the blog. So, here you go…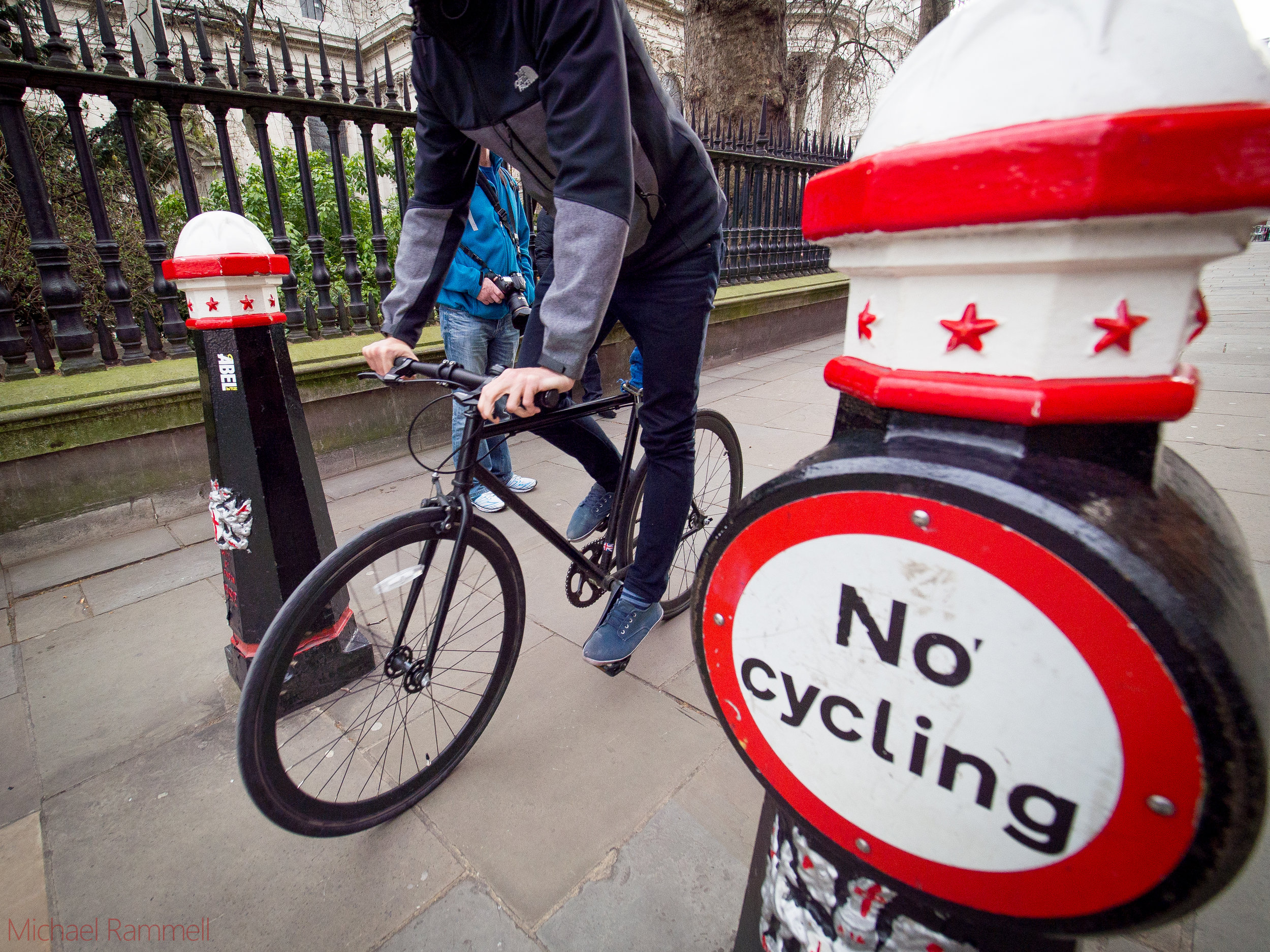 I imagine that with the launch of the EM-1 mark 2 and the fact that the PRO lens line up is now what most photographers would consider to be mature, that many more photographers will be re-visiting a move to a mirrorless system. As such let's assume that you're asking yourself where in the lens lineup the 7-14mm f/2.8 sits in terms of quality.
Quite simply: the Olympus PRO range of lenses are Olympus' answer to Canon's L series lenses if you will. As the 'PRO' name suggests they're designed for professional use. They are the top lenses on offer from Olympus.
Olympus M.Zuiko PRO lenses all feature constant a aperture, covering a complete focal range of 7mm – 300mm (or, 14mm to 600mm in terms of the Micro Four Thirds equivalent field of view). PRO lenses feature the most premium quality optics, superb build quality and are dust, freeze and splash proof.
If you want to know more about how Aperture and Focal Range are affected in the world of Micro Four Thirds then check out this post right here!
On the widest end of Olympus' PRO lens offering is this, the 7-14mm f/2.8 PRO super wide angle.
Of all of the Olympus lenses I own, the 7-14mm f/2.8 is my most recent addition, purchased back in March 2016. Although I've had it all this time I didn't want to write a review until such a time that I thought I had given it a fair run out and put it through it's paces. So after 16 weddings, a few landscape outings and other various bits and pieces; I think I'm pretty well placed to give you my thoughts on this lens.
Let's start with the stats, specs and highlights: (skip past these if you don't care for details)
Specs & Details
7-14mm focal range provides a 14-28mm, 35mm equivalent field of view
Retails here in the UK for around £800 – £900
7 Round Bladed Aperture for circular bokeh
14 elements, 11 Groups
Angle of view: 75.4 degrees when zoomed to 14mm and 114.2 degrees at the widest end
Splash, Freeze and dust proof the same as the M.Zuiko 12-40 f/2.8 PRO
Metal construction, feels even sturdier than the M.Zuiko 12-40 f/2.8 PRO!
The lens hood is physically part of the lens and cannot be removed. As with many wide angles the front element is very concave and protrudes outwards. As such use without a lens hood wouldn't be advised anyway. The lens hood offers physical protection to the front element and is there not only for reducing flare and ghosting.
The front element does extend when zooming, much like the 12-40 f/2.8 PRO. However, the front element does not extend beyond the end of the body of the lens – the lens remains the same size, albeit the front element simply extends outward (not beyond the lens hood). The physical travel of the front element when zooming is very small.
If you're coming from a DSLR then the Olympus 7-14mm f/2.8 PRO pits itself against the Canon 16-35mm f/2.8 and the Nikon 14-24mm f/2.8. Panasonic also offer their own MFT Mount 7-14mm as well, but it's worth noting that is an f/4 lens. I'll reference these in this review.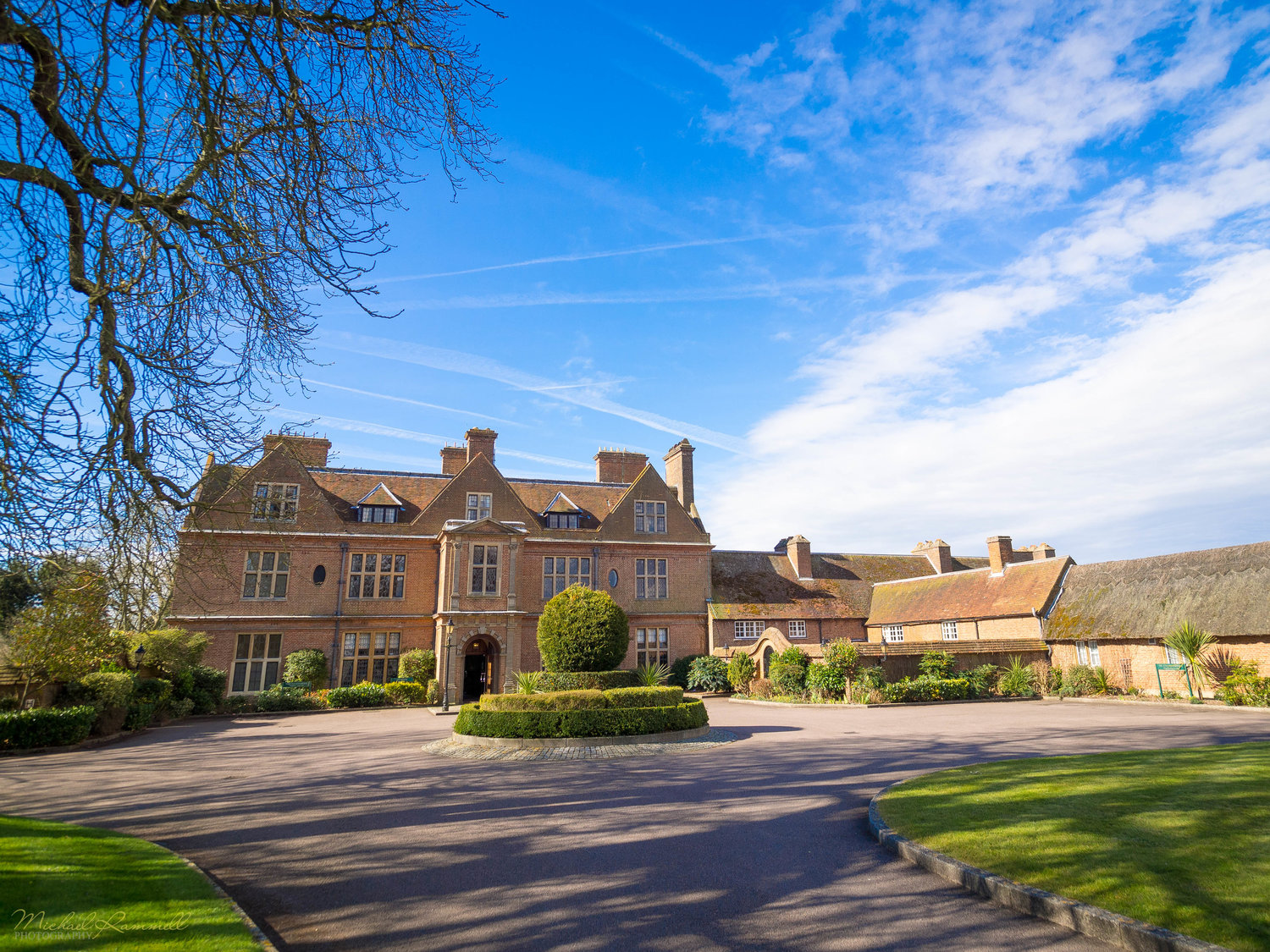 Size and Weight
If you picked up an OM-D as part of a kit you may well already have the brilliant 12-40mm f/2.8. If it's a lens you're familiar with, then you're not far from being able to imagine the size, dimensions and general feel of the 7-14mm f/2.8. The diameter and feel of these two lenses are very familiar with the 7-14mm f/2.8 being a little larger, if anything. So, if you've become well adjusted and comfortable using the 12-40mm f/2.8 PRO, picking up the 7-14mm f/2.8 PRO should give for an immediately familiar feel.
The lens weighs in at 534 grams. Given its' relatively similar size to the 12-40mm f/2.8 therefore you'll be pleasantly surprised by this when you pick one up for the first time – by comparison, the 12-40mm f/2.8 is a shade lighter at 382 grams. For further comparison, the DSLR equivalents from Canon & Nikon are both heavier. Canon's super 16-35mm is just 100 grams heavier at 635 grams and the Nikon 14-24mm f/2.8 comes in at a comparatively whopping 970 grams. Sticking with the Micro Four Thirds comparisons though, Panasonic's own 7-14mm is rather light at 300grams. So, if weight is an important factor to you, perhaps due to an injury, then the Panasonic may be the way to go. I would however debate Olympus' 7-14mm offering feels beautifully balanced when mounted to an OM-D. Those few hundred extra grams give for a reassuringly premium feeling construction.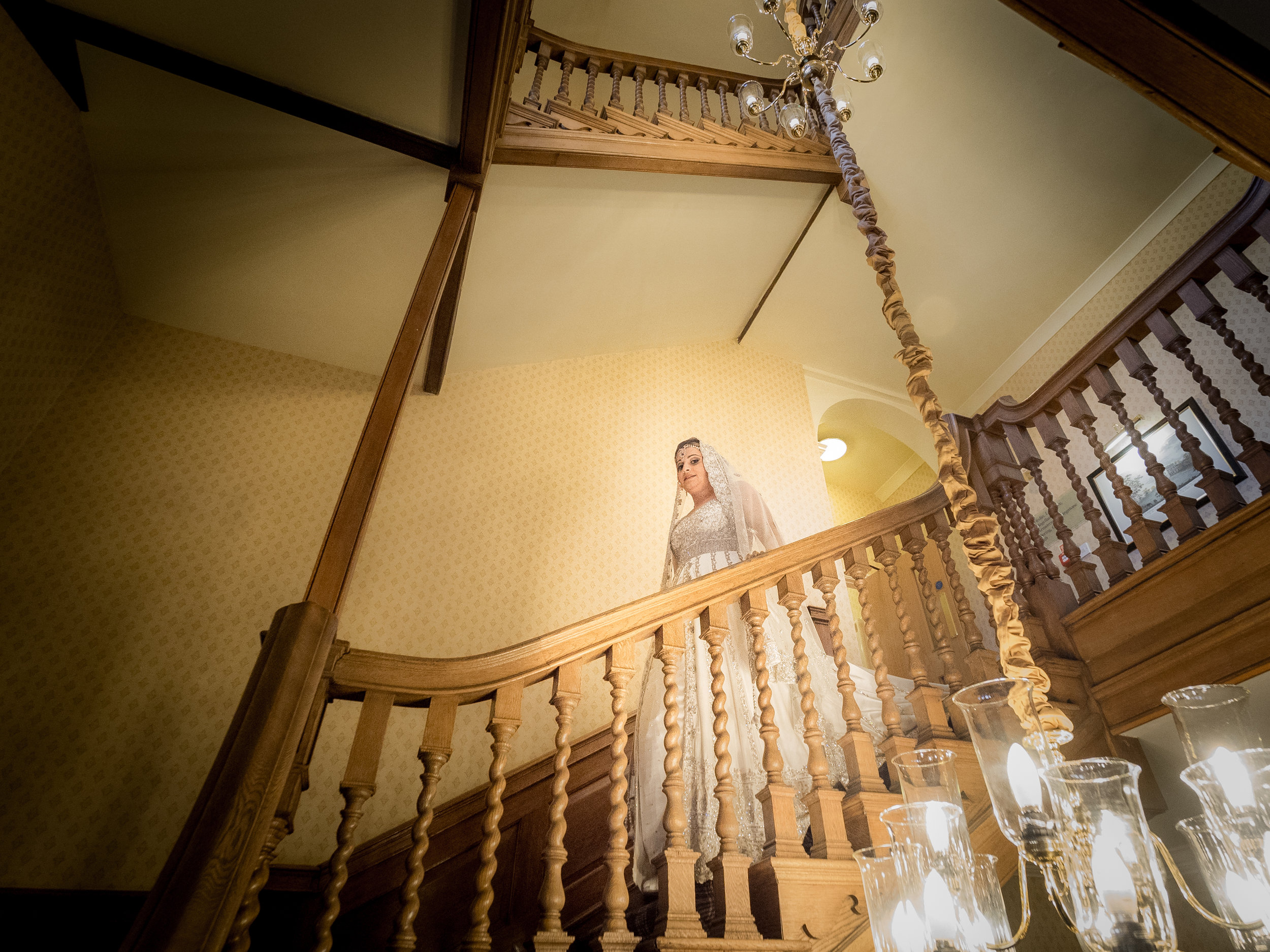 First Impressions
As with all of the lenses so far in the M.Zuiko PRO range, the resistance (or stiffness) of the rings on the lens feels great. In fact, if you own any of the M.Zuiko PRO lenses, such as the 12-40mm or the 40-150mm for example, then then you'll find that the 7-14mm f/2.8 handles very similarly in that respect. That universal and consistent feel and operation that Olympus have given to their PRO lenses is something I can really appreciate. Each time I pick up one of the 'Holy Trinity' of lenses (these being the 7-14mm, the 12-40mm and the 40-150mm) they operate pretty much in the same way. By launching these lenses at around the same time, give or take a year, they've presented them to us in a way that Canon never did. The Canon 24-70mm for example feels nothing like, or even operates anything like the 70-200mm. They don't look the same either.
The 7-14mm f/2.8 PRO feels dense, strong and solid. All features that I'm sure you've come to know from the other lenses in the PRO lineup.
If you've owned a Super Wide Angle Zoom before on a different system, then the lens cap won't be anything new to you. However, if you've found your way (back) into photography through an OM-D and this is your first Wide Angle – then the pinch-style lens cap may at first seem a little odd. The lens cap, unlike other standard zooms and primes, has to take into account the concave and protruding nature of the front element, meaning it therefore cannot sit flush in front of that element. So, as a result it mounts neatly around the lens hood, which is an integral part of the 7-14mm body. You could say it's shaped a little like a hockey puck. It's solid and features the same front panel design of the other PRO lens, lens caps.
Image Quality
When it comes to lenses a good one will often outlast the cameras you own. I'd say this is the case with the 7-14mm for sure. Everything I've said about the image quality of the 12-40mm and the 40-150 is exactly the same for the 7-14mm: It's incredibly sharp both at 7mm and at 14mm, even in the corners which isn't common for a super wide angle. Here are some sample images for you to take a look at to demonstrate (all new images unreleased before now):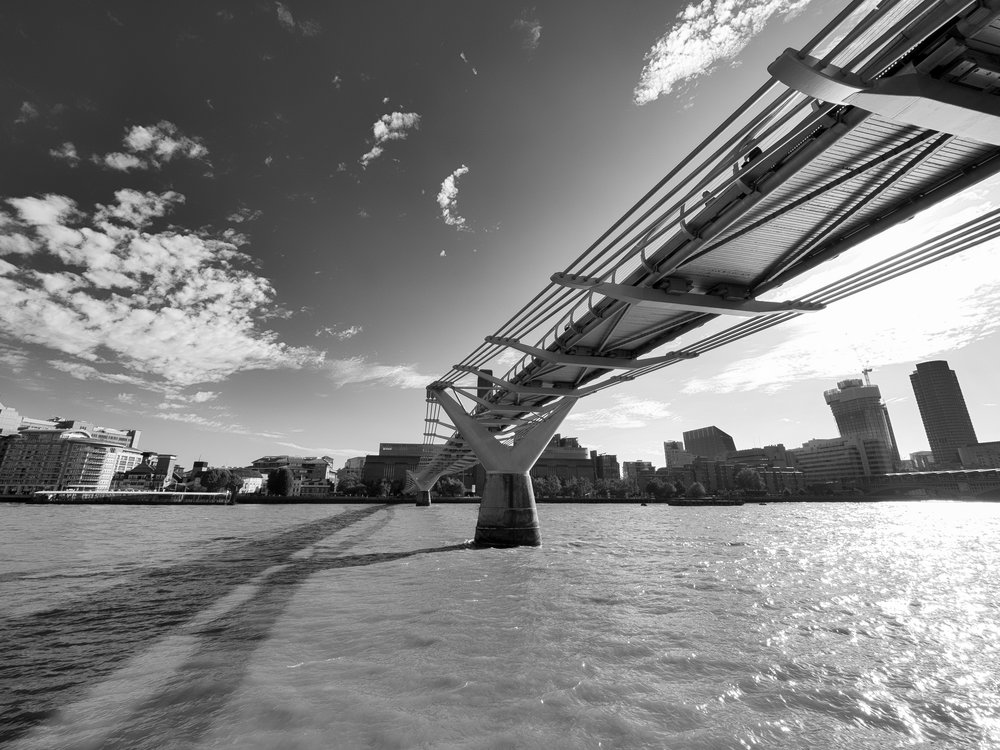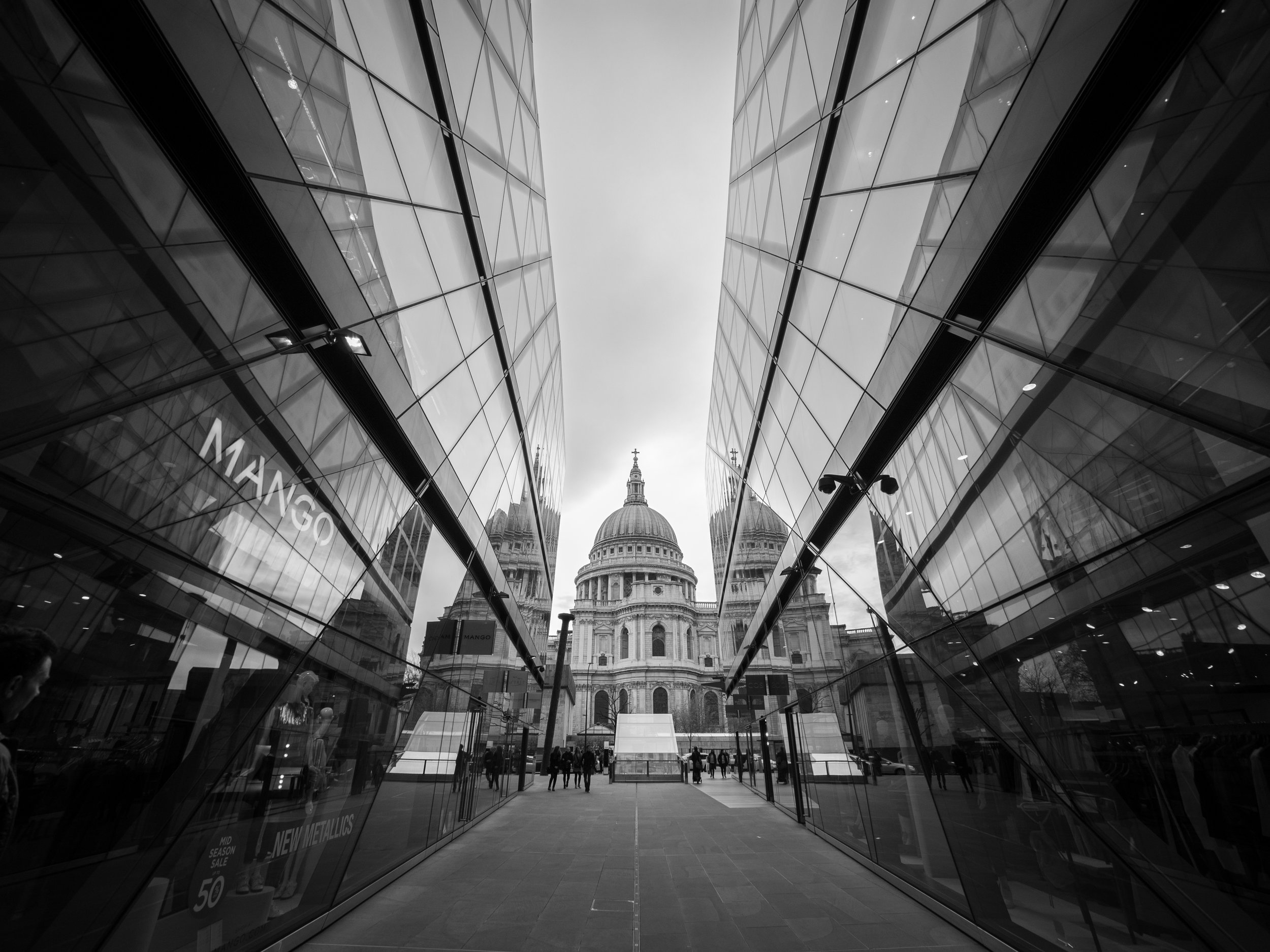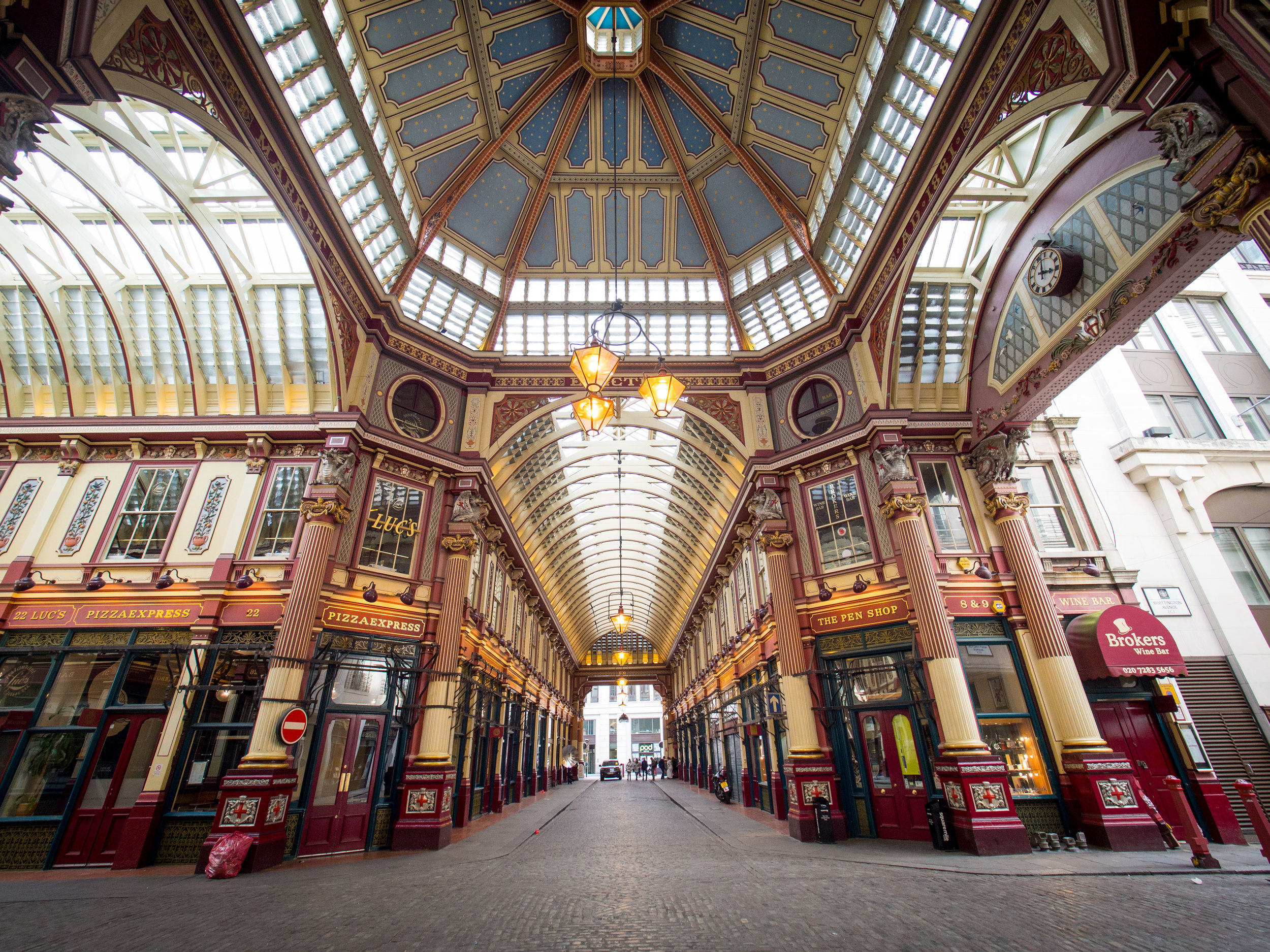 Even though it's an Ultra Wide Angle lens, distortion isn't overly extreme unless you angle the lens at your subject. For example I recently found myself with very little space to shoot a few large formal photographs at a wedding, which called for the 7-14mm in order to fit the group of people in the frame. Ordinarily I would be somewhat concerned about the warping and distortion that tends to take place in the outer edges of the frame, but what I actually found is that if I shot square on at chest height to my subjects I achieve a pretty standard feeling frame . A minor distortion correction in Adobe Lightroom corrected this even further and left no after-effects or extra-wide or oddly-tall family members on the outside edges of the frame.
That said though, with little effort you really can create a distorted and stretched image if that is your intention. All you have to do is simply to exaggerate and change your angle and that result will happen. Check this out:
Who is this Lens for?
Whilst a super wide angle isn't a lens that every photographer will need, Wedding Photographers and Landscape photographers will definitely want one of these in their bag. It's weather sealed – of course – meaning it can stand up to inclement weather. So whether you're in a field or up a mountain, or just outside photographing a couple for their pre-wedding shoot or lifestyle shoot you'll be safe in the knowledge this lens can handle those situations.
As with all of the M.ZUIKO PRO lenses they do come in slightly higher priced than some of the mid-range zooms and prime lenses, but you're investing in quality. Not wanting to repeat myself (but I will) – a good lens will definitely outlast your camera body! So, if you look at it that way – the 7-14mm f/2.8 PRO isn't actually that expensive at all. I've had my E-M1 for 2 years now and will likely upgrade to the E-M1ii during 2017. I would imagine I'll own the 7-14mm f/2.8 for the entire duration of that camera too. I wouldn't be surprised if I one day pair it with an Olympus OM-D E-M1 mark 3!
Like most of the Olympus lenses (with the exception of a few such as relatively new Olympus M.ZUIKO PRO 300mm f/4), the 7-14mm f.2.8 it not stabilised. This is taken care of with the In-Body stabilisation offered by the Olympus OM-D range of cameras. As such if you're a Panasonic shooter and you don't have stabilisation in your camera, this lens could be less appealing to you than Panasonic's own.
With this super short focal range you do find that the stabilisation is even more effective than on lenses with longer focal ranges. Which is always a nice, added bonus.
Criticisms
I've tried very hard to find something wrong with this lens, but in truth I really can't pick fault at it. It stacks up against the DSLR lens offerings from Canon and Nikon in every way with superb optical quality and build.
I mentioned when I wrote a review of my 12-40mm f/2.8 PRO that it suffered a little more than most when it came to chromatic aberration when you shoot toward a light source. The same can be said for the 7-14mm f/2.8 too. But this is as much to do with the distance between the sensor and the camera mounting point of the camera & lens (the flange distance) as much as anything else.
Although, as a wide angle lens, this Is somewhat expected and not completely unsurprising behavior. The shape of the front element being what it is will always contribute to less predictive behavior when it comes to the way that the light 'bounces around' inside the lens between the elements. That, coupled with the very short flange distance (the distance between the very rear element of the lens to the sensor) will contribute to some Chromatic Aberration (CA). That said so far I've only had CA on a couple of photographs I've made using this lens and fortunately it's not apparent in some of the more common CA-causing scenarios (such as portraits with a strong and contrasting rim light, or a cool, blue window light), but if you shoot a branch with the sky as the background, or if you photograph a building, looking upward, you may spot some aberration along the edges. Now, I know what you're thinking: "CA is easily removed in Lightroom" – and you're right. But this does have to be mentioned. So, this does become less of an issue, but I still wanted to point it out.
Conclusion
In short, Olympus have done it again and have produced yet another lens more than able to take on the mantle of being a 'PRO' lens. Superb build quality combined with outstanding optical results mean we have a lens that can take on whatever we choose to throw at it.
The 7-14mm f/2.8 confidently now sits at the widest end of the 'Holy Trinity' of lenses, meaning us Olympus MFT photographers have a trio of lenses covering focal ranges from 7mm to 300mm, all the while maintaining a constant f/2.8 aperture.
No matter what you choose to shoot, if you need a wider field of view then the 7-14mm f/2.8 PRO is ready to step in and serve you well.
Feels great, looks great, works great – all in a lens that is reasonably priced. Well done Olympus yet again!
Your views
Do you own the Olympus 7-14mm f/2.8 PRO? Have you used this lens before? What do you think? Be sure to drop a comment below and we can chat! Please, as always, be sure to include a link to your website and work too 🙂
---
---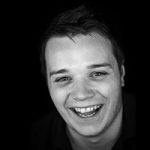 Based in Surrey, UK, Michael Rammell is a professional wedding photographer shooting exclusively with Olympus Micro Four Thirds cameras. In addition to Weddings, Michael also shoots Street Photography, wildlife and landscapes. As well as his photography, Michael also hosts a monthly podcast over at MichaelRammell.com and writes frequently on his blog, discussing topics from gear to post processing. Every few months you'll be able to join Michael at one of his popular London Photo walks.