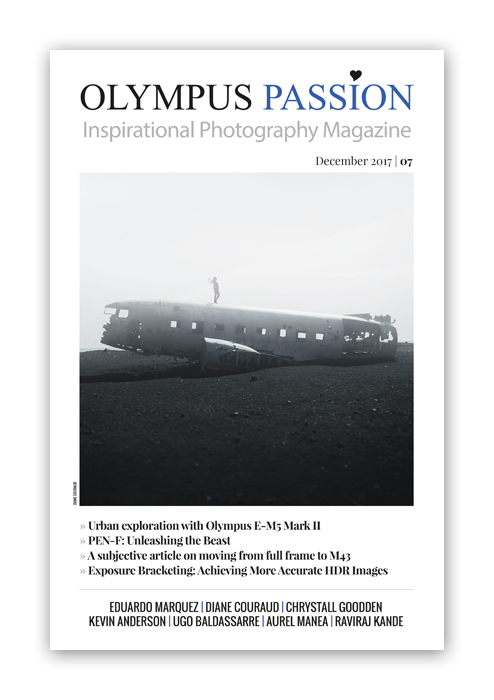 The photography magazine to all Olympus lovers!
The Olympus Passion Photography Magazine is a monthly publication where you cand find a bit of everything around the Olympus system. Portfolios, some articles a bit more technical, interviews, tutorials. And as a bonus, you get also an appendix with a selection of articles from our website, but in a format easier to read!

How much does it cost?

Each monthly issue will cost
ONLY 2,50€
(about 2.80 USD) – yes, you read it right! – if bought individualy, or
ONLY 20,00€
for an annual subscription.

Do you wish to be the first receiving our monthly OLYMPUS PASSION Photography Magazine?
Subscribe now and take full advantage of our annual plan:
– Never miss your monthly issue of the virtual magazine;
– Be the first to receive the magazine. Every month will be available at the members area to download;
– Get 4 magazines for free! Subscribers pay 8 and receive 12;
Do you want to buy the Olympus Passion Virtual Magazine, but only one issue at a time?

It can't be more simple: go to our e-store and pick the monthly edition you desire, pay only that individual issue and then you can download the PDF.