Capturing the beauty of Florida's birds with the OM SYSTEM OM-1
This blog is dedicated to exploring the beauty of Florida's birds through the viewfinder of the OM System OM-1 camera. The OM-1 is a terrific camera among bird photographers for its compact size, computational photography features, and the M.Zuiko lens system.
Florida is a great destination for bird photography due to its diverse range of habitats, which are home to a wide variety of birds. The state has a subtropical climate, which means that it has a variety of birds all year round. Some of the key habitats include wetlands, swamps, beaches, and forests. These habitats are home to a wide range of birds, such as wading birds, shorebirds, seabirds, and songbirds.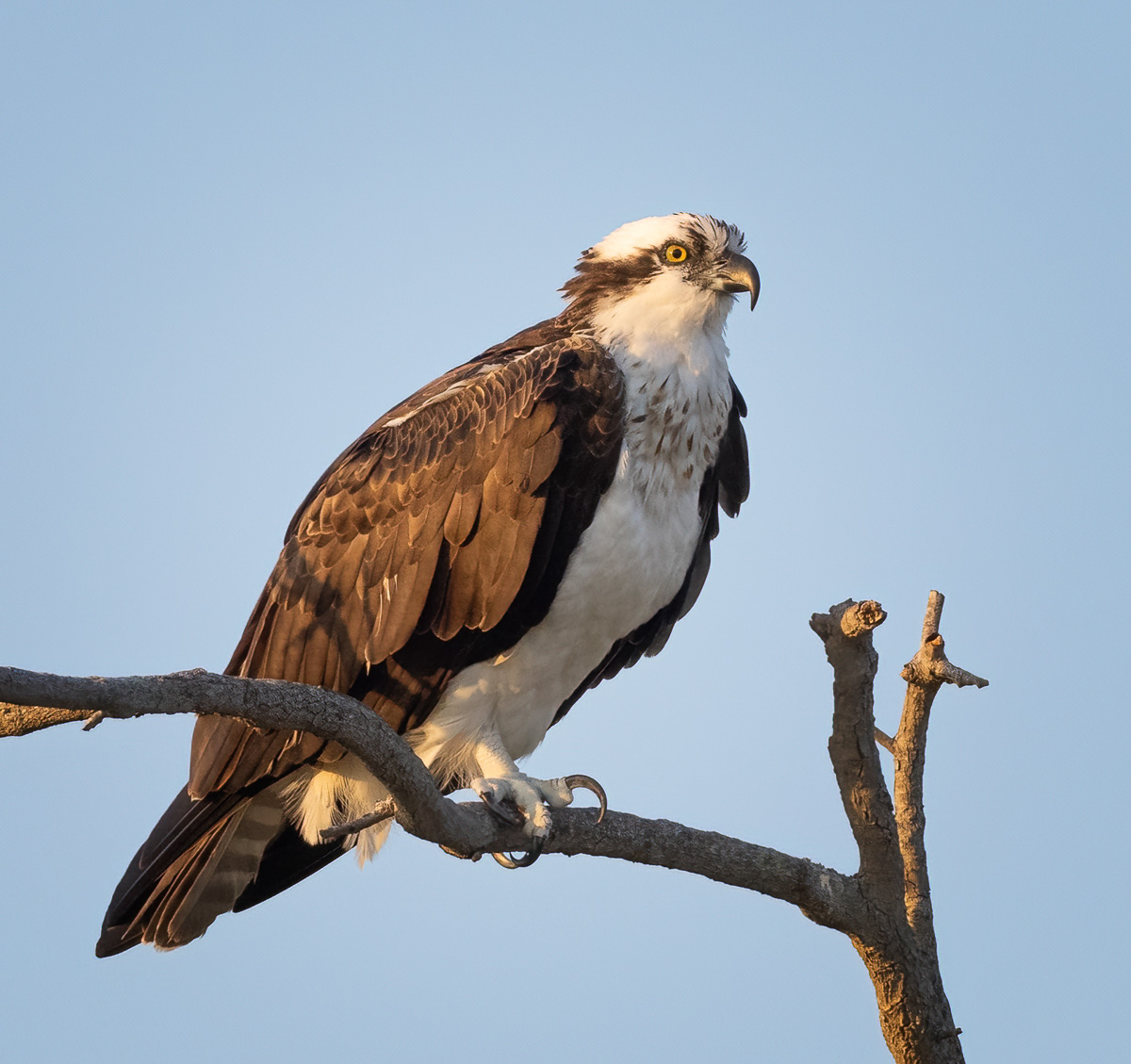 I took the OM System OM-1 on its first journey through the wetlands, swamps, and beaches of Florida to put the camera to the test for bird photography. On this trip, we focused on the parks around Tampa and St. Petersburg. Some of the places we photographed on the trip were: Fort DeSoto Park, Lettuce Lake Park, Boca Ciega Millennium Park, and Clam Bayou Nature Park.

Read on to see why the features of the OM-1 were ideal for the trip, tips for using the OM-1 for bird photography in Florida, and how the camera performed.
OM System OM-1 Features for Bird Photography
Compact and Lightweight Design
The OM-1's compact and lightweight design makes it easy to carry on a bird photography trip in Florida. We averaged about 6 miles a day hiking the beaches, trails, and boardwalks in the parks around Tampa and Saint Petersburg.
The lightweight combination of the OM System OM-1, Olympus 300mm F4 PRO, and 1.4x teleconverter (4.95 pounds / 2,243 grams total) attached to a Black Rapid strap made it easy to hike longer distances in the parks. At Fort DeSoto, I saw several bird photographers with full frame gear and 600mm lenses. They were relatively stationary due to their heavier kits.
Due to the lighter weight of the Micro Four Thirds lenses, I was also able to bring a backpack with me with lenses for landscape and macro photography. I also packed an Olympus OM-D E-M10 Mark III that was converted for Infrared photography.
The size and weight of the lighter Olympus / OM System gear also made air travel easier. I was able to put all my photography gear in the overhead bin on the planes. I used to travel with a Canon 500mm f/4, and the Micro Four Thirds gear was much easier and lighter.
Camera Customization
The OM-1 is very customizable with 8 programmable buttons that can be assigned to 47 available functions. Setting up buttons for functions like Subject Detection, AF Target Area, and ISO can be useful to quickly change settings.
The OM-1 also has 4 custom mode settings on the Shooting Mode Dial. These are great for storing different settings for Stationary Birds, Birds in Flight, and Pro Capture, so you can quickly change settings by rotating the Shooting Mode Dial.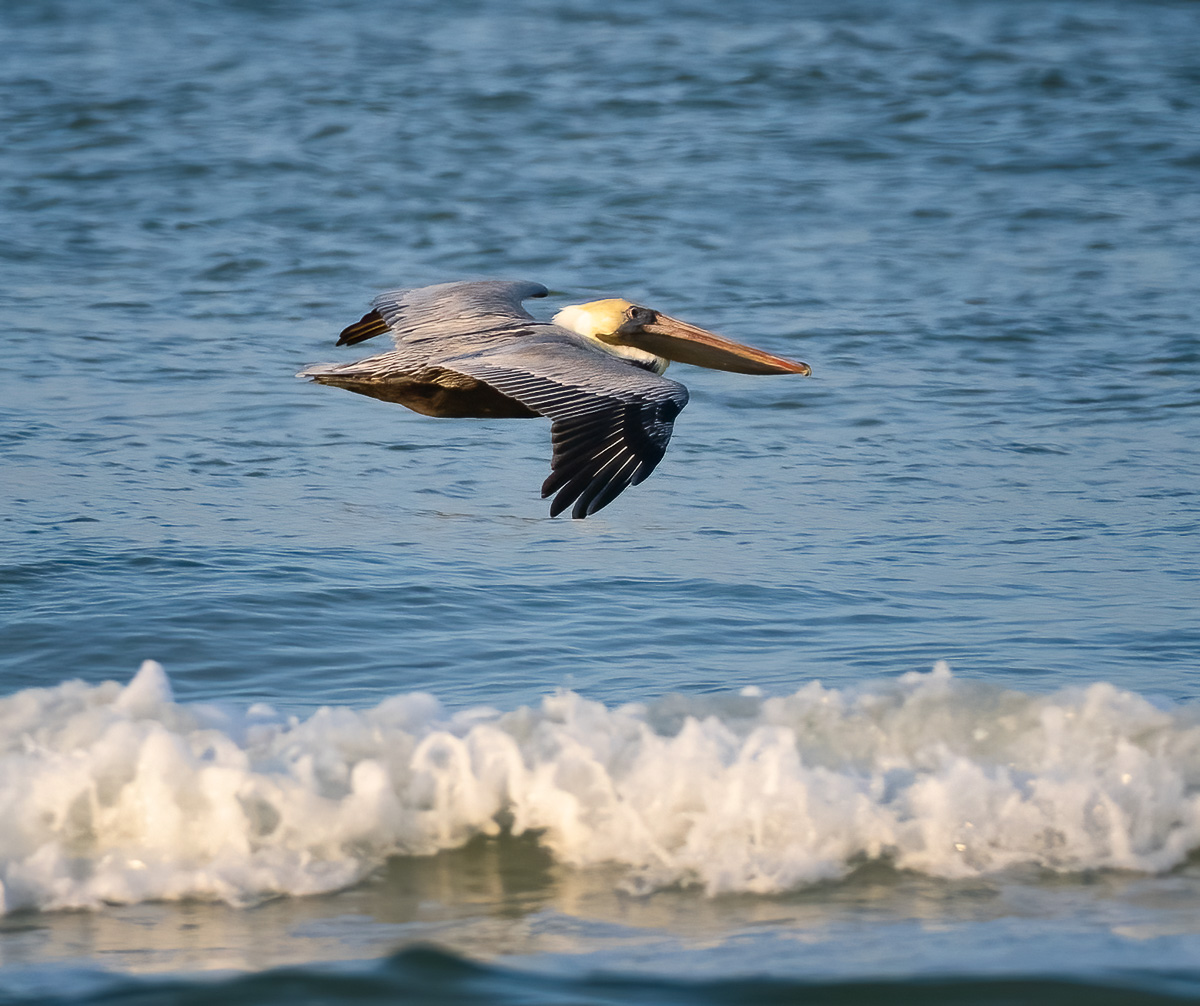 OM-1 Camera Features
Subject Detection / Continuous Autofocus
Subject detection for bird photography has been greatly improved with the OM-1. In addition, OM Digital Solutions has released 2 additional updates to improve Continuous Autofocus on the OM-1.
I've used subject detection for both stationary birds and birds in flight. I usually use a large or mid-size AF Target Mode with Bird Subject Detection and move the focus area around with the joystick (Multi Selector).
It is important to set Subject Detection to a button in order to quickly turn off Bird Subject Detection if you are not getting the autofocus results you desire. I find if there are busy or low contrast backgrounds behind the bird, that Subject Detection may have difficulty finding the bird.
Olympus / OM System cameras also have a Focus Limiter to limit the range of distances over which the lens can focus. This can be used to help Subject Detection to focus on subjects at a certain distance.
I've seen some reviews that indicated that Subject Detection didn't work well in lower lighting conditions. I didn't have that experience when photographing birds in low light areas on the boardwalks surrounded by mangroves and other vegetation.
Frame Rate
The OM System OM-1 has a frame rate of up to 50fps with Continuous Autofocus in SH2 Shooting Mode. This is great for capturing birds in motion, such as birds flying or performing other action-oriented behaviors, like diving for fish. Capturing the Brown Pelicans with the OM-1 as they fly along the beaches of Florida offers a fun opportunity for birds in flight photography.
Make sure you shoot in short bursts, or you could have thousands of photographs to cull through when you get home. You can adjust the number of frames per second for each shooting mode in Shooting Menu 1 – Tab 7 Drive Mode – Sequential Shooting Settings.
Pro Capture
Pro Capture has been a feature in prior Olympus Cameras. But, coupled with improved Subject Detection for Birds and the faster shooting speed of the SH1 (100 fps without C-AF) and SH2 (50 fps with C-AF) shooting modes, the OM-1 can capture every frame of an action sequence.
Pro Capture is great for scenes where you are anticipating an action but don't know when it will occur. Good examples where Pro Capture can be used are: birds taking off, birds landing, and fishing birds.
Weather Sealing
The OM System OM-1 has IP53 Weather Sealing which protects the camera against dust and water spray. Florida is known for its intense and sudden rain storms. The storms may not last very long but during the rainy season they can occur every day.
We were hiking as a storm was approaching from the Gulf of Mexico. We hiked in a steady rain and the OM-1 was fine. I do like to keep a towel in the car so I can wipe off any water from the camera.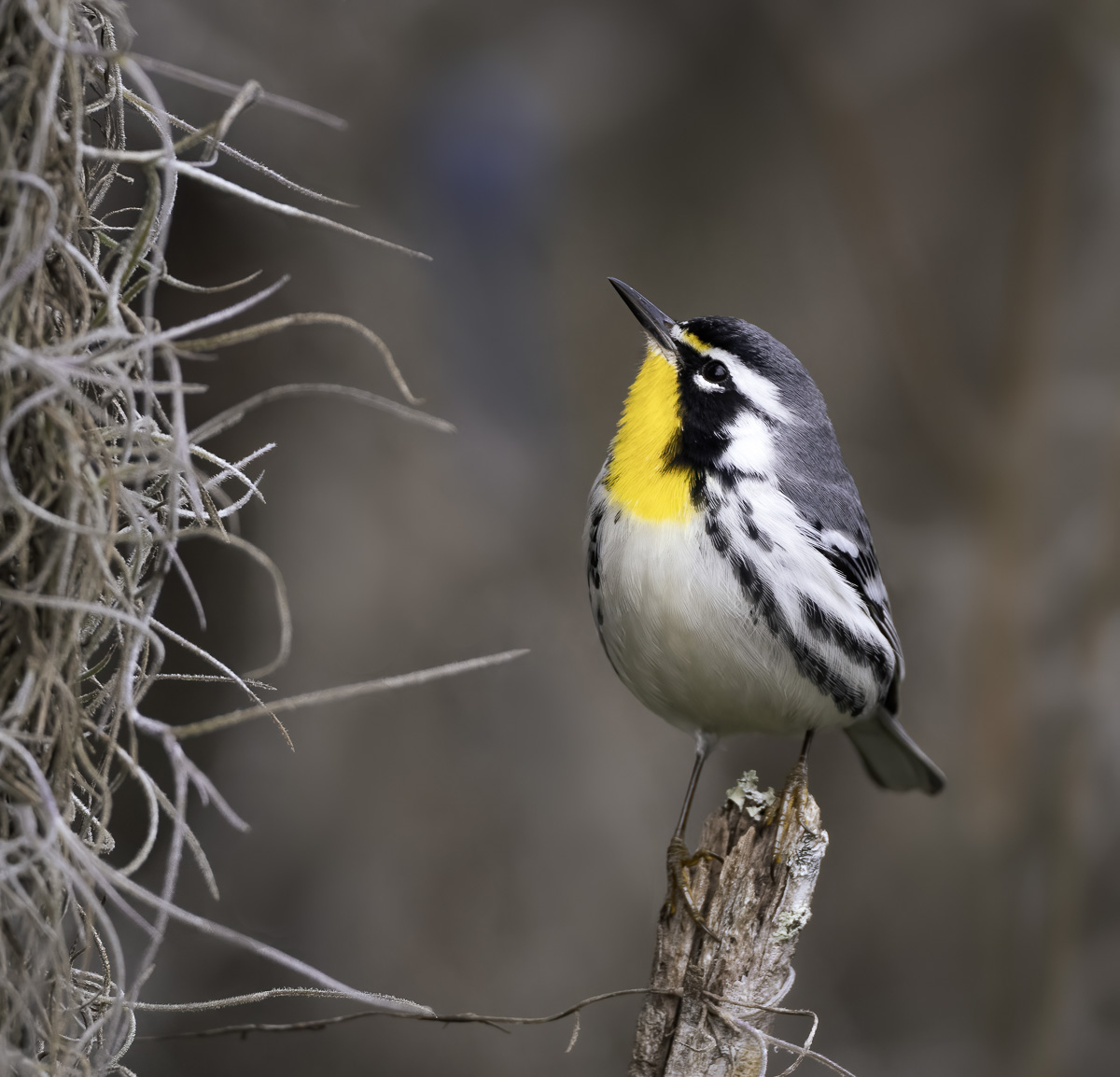 Tips for Using the OM-1 for Bird Photography
Set Subject Detection to a button
I use the AF button because it's easy for my right thumb to reach. You can also set it to the AEL button if you don't use that button. This will allow you to quickly turn on / off Subject Detection. You can also quickly change the subject by pressing the button and rotating the front dial.
Use the Custom Mode Settings on the Shooting Mode Dial
You can set up the Custom Modes in the first menu of Shooting Menu 1. In the Custom Mode Setting make sure to set Save Settings to Hold. This will save the settings as you adjust them while shooting. This is a great feature to save the changes you make to the settings as the light changes throughout the day.
For Reference, Here are my Custom Mode Settings:
C1 for Stationary Birds
• Aperture Priority
• Single Focus Point
• S-AF
• Silent Sequential Shooting Mode at 20 fps
• ISO Manually Adjusted based on the Lighting Conditions
C2 for Birds in Flight / Other Action Shots
• Aperture Priority
• Large Focus Area
• C-AF
• SH2 Shooting Mode at 50 fps
• ISO Manually Adjusted based on the Lighting Conditions
• Subject Detection Birds – On (Set to the AF button to quickly turn it off)
C3 Pro Capture
• Aperture Priority
• Large Focus Area or All Focus Points depending on the subject
• C-AF
• ProCapSH2 Shooting Mode at 50 fps
• ISO Manually Adjusted based on the Lighting Conditions
• Subject Detection Birds – On (Set to the AF button to quickly turn it off)
Some people like to use Auto ISO. I like to have more control over the ISO and the Hold feature for the Custom Modes will save the ISO changes even if I switch to other shooting modes.
Push the ISO on the OM-1
Don't be afraid to raise the ISO. I find that the OM-1 handles noise better than prior Olympus cameras. It's better to get a noisy photograph than a blurry photograph from a moving subject. Also, the algorithms for Noise Reduction in post-processing software keep getting better and better. My favorites are Topaz DeNoise AI and the new Topaz Photo AI.
During my Florida trip, I got good quality photos up to ISO 2000 with most of my early morning photographs taken at ISO 1250. With the Olympus E-M1X, I generally like to keep the ISO at 1000 or lower.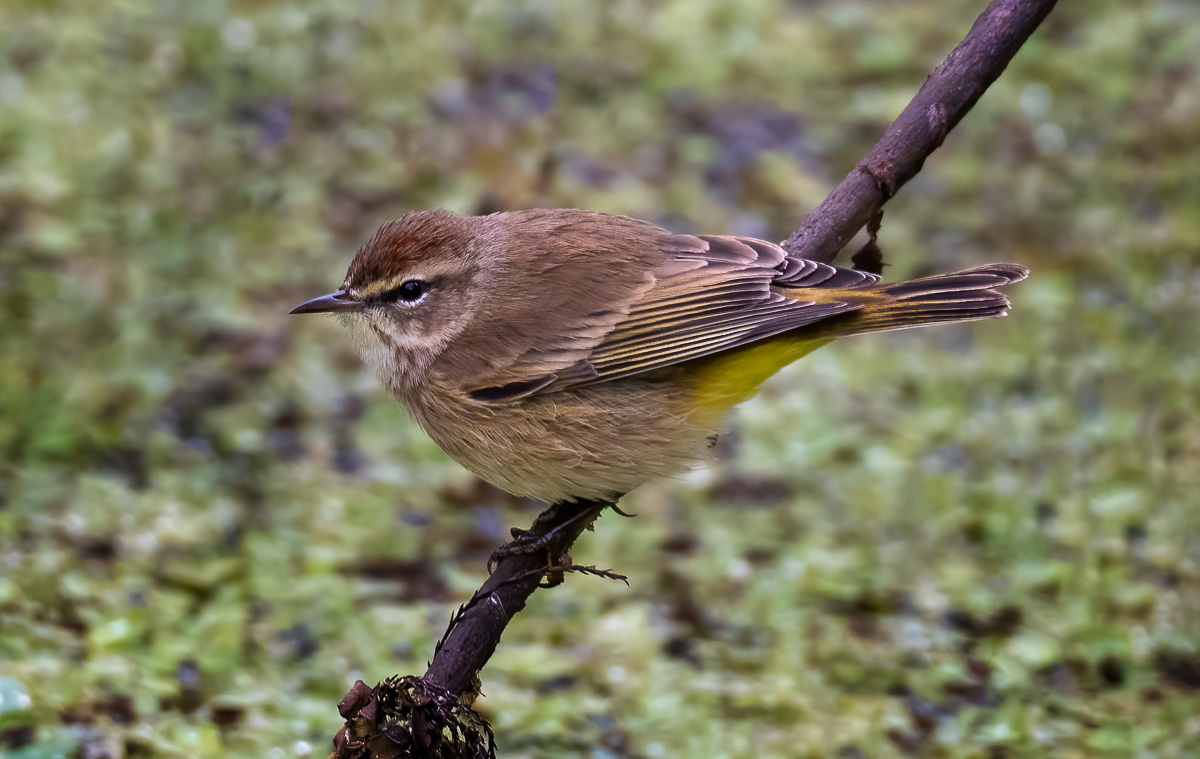 How the OM-1 Performed for Florida Bird Photography
Overall, the OM System OM-1 performed really well during my Bird photography trip to Florida. The light weight of the OM System kit enabled me to walk for miles each day even on the beaches of Fort DeSoto. I also got good-quality images even in lower lighting conditions in the mornings and on cloudy days. With the higher frame rate of the OM-1 and Bird Subject Detection, I was able to come home with some nice birds in flight photographs.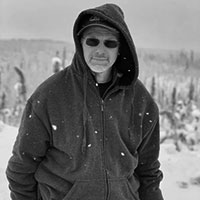 "I love being out in nature, observing wildlife, birds, and scenery. Photography is a medium for me to share the unbelievable beauty of nature and wildlife with the world. I enjoy landscape, wildlife, bird, macro, infrared, and astrophotography. I also love to travel, experience new cultures, and observe the beauty of the places I visit and blog about my experiences.
I'm an avid Olympus (OM Digital) shooter with way too much Olympus gear. The blog has numerous articles on using, configuring, and tips on Olympus Gear."