Photography Guide to Lisbon (eBook)
Lisbon is one of the most fascinating and vibrant cities in Europe.
Founded around 1200 BC and the capital of Portugal since 1256 AD, Lisbon offers centuries of rich and varied history, combined today with a modern lifestyle and vibrant nightlife, and covered in a glorious climate for almost the entire year. It boasts a wide range of activities and tourist attractions while embracing its deeply rooted heritage and extensive history.
If visiting Lisbon is on your travel radar, this Photography Guide (eBook), filled with the best places to look up and photograph, will undoubtedly optimize your planning so that you don't miss even a hint of what the city has to offer and enjoy your trip to the fullest.
However, this is not a typical travel guide, as we designed and created it specifically for photography lovers, although it can be an excellent help for everyone else.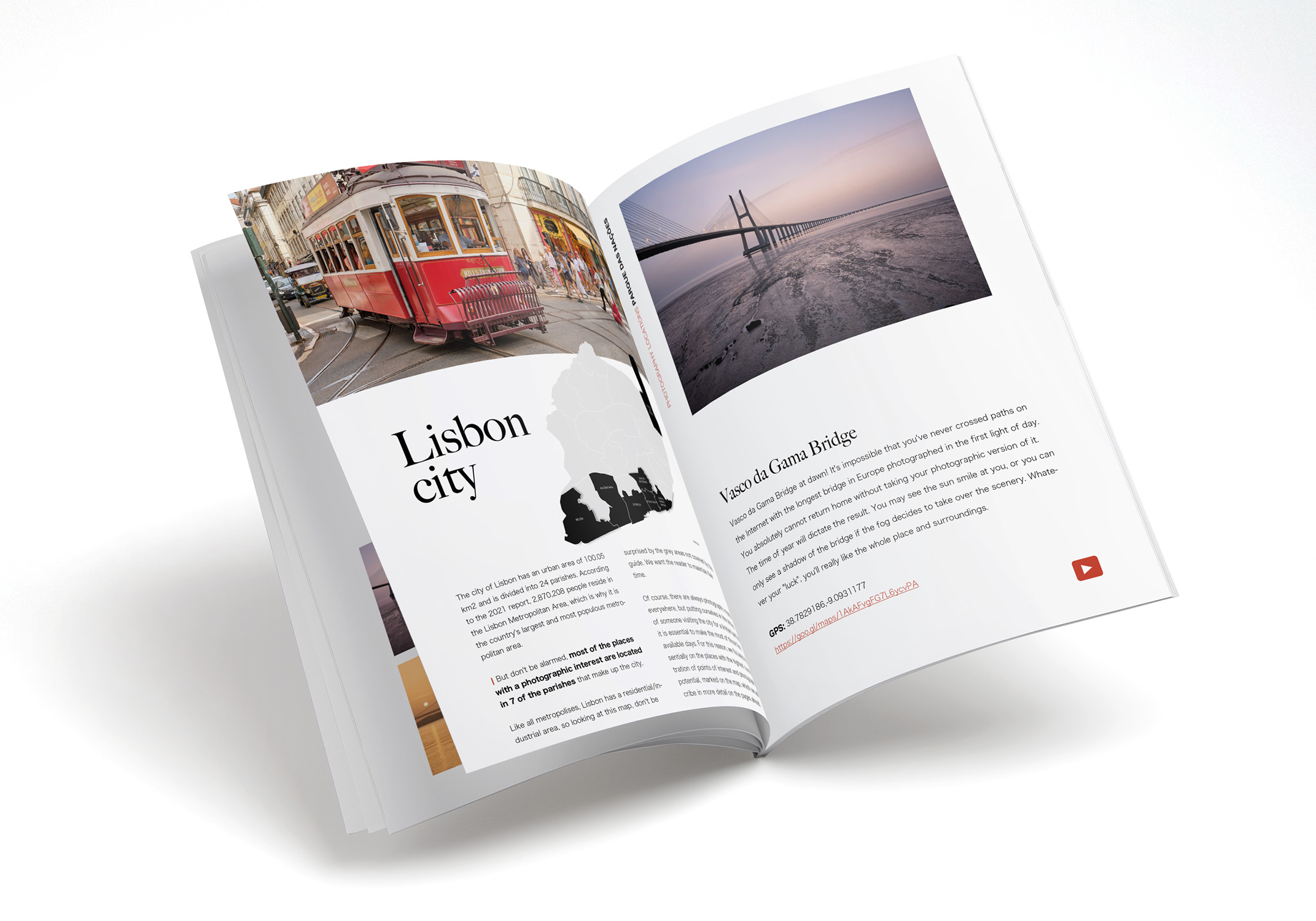 Throughout its 150 pages, you will find:
The best photo spots, accompanied by GPS links, so you can find them straightforwardly without having to look around
Exclusive access to a set of short videos of the places to visit so that you can, from the comfort of your own home, have a clear idea of what awaits you
We reveal the best times of the year to visit the city *
The photographic equipment essentials we recommend
City safety information
Gastronomy (with suggestions of nine delicacies that you really cannot miss)
Means of transport at your disposal to move around the city
Basic Portuguese/English words and phrases
* From the 1st to the 6th of August 2023, World Youth Day will take place in Lisbon, with the visit of Pope Francis. So if you plan to visit the city around that time frame, expect to find great difficulties in booking accommodation.
This Photography Guide to Lisbon contains more than 180 reference photographs. We tried to photograph the city and its main sites like anyone who visits it: not just epic photos at sunrise and sunset, but also images taken at almost every possible time of day, precisely as a visitor would.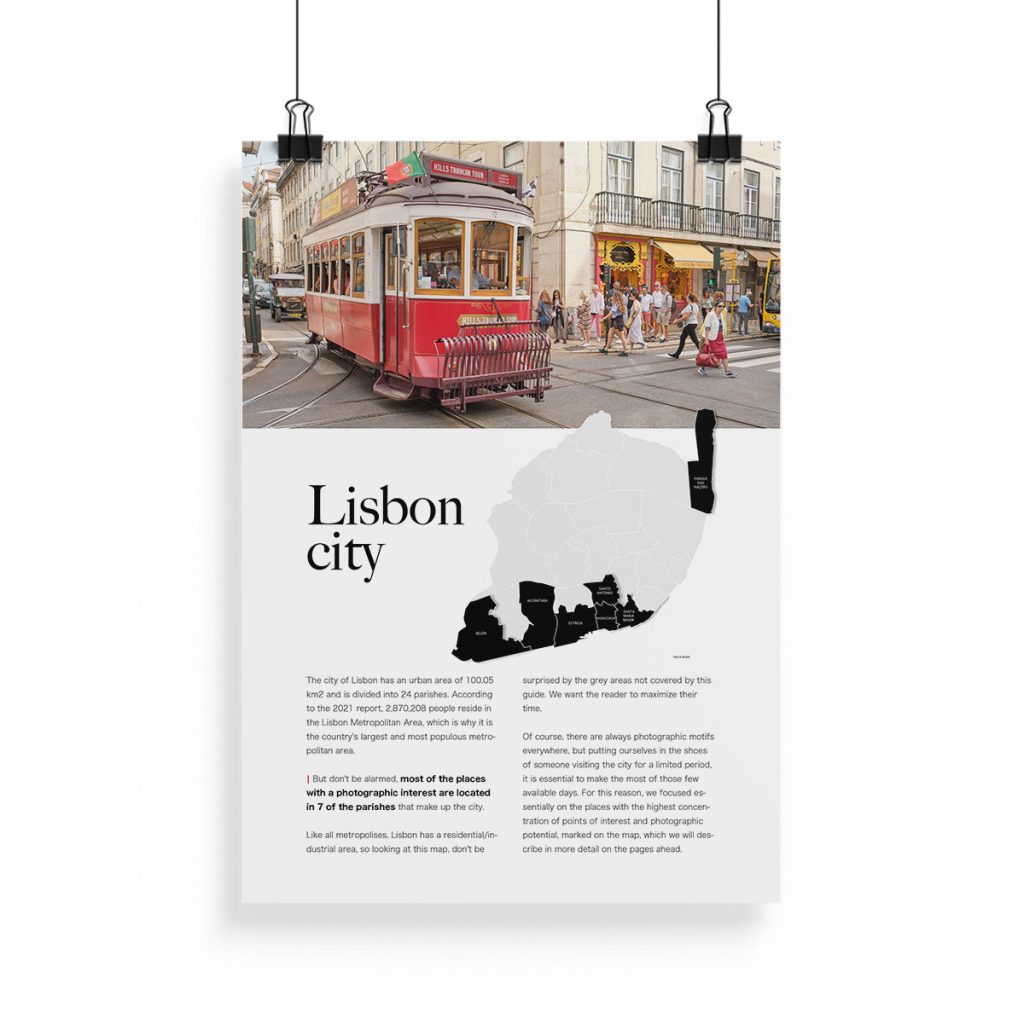 The Guide for Photographers (and Everyone Else)
This Photography Guide to Lisbon was structured to make life easier for anyone who wants to visit the city, with a map in which we highlight each of the regions where the photographic spots are located; with photographs of the places; GPS links and even short reference videos. Prepared as a downloadable pdf document, take it with you on your computer, tablet or, better yet, your mobile phone, so it's always available when you need it. If you prefer, print it out in whole or in part so you can take handwritten notes on it.