Lisbon really is a unique and beautiful city. Its old neighbourhoods are spread across several hills where winding streets and atmospheric dark alleyways twist and turn before opening out into gardens with panoramic views across the city and it's glittering river. Bordered on two sides by the Tejo, the river is a constant presence in the city from the waterside parks to the two elegant bridges that arc across its width while small ferries traverse it's waters.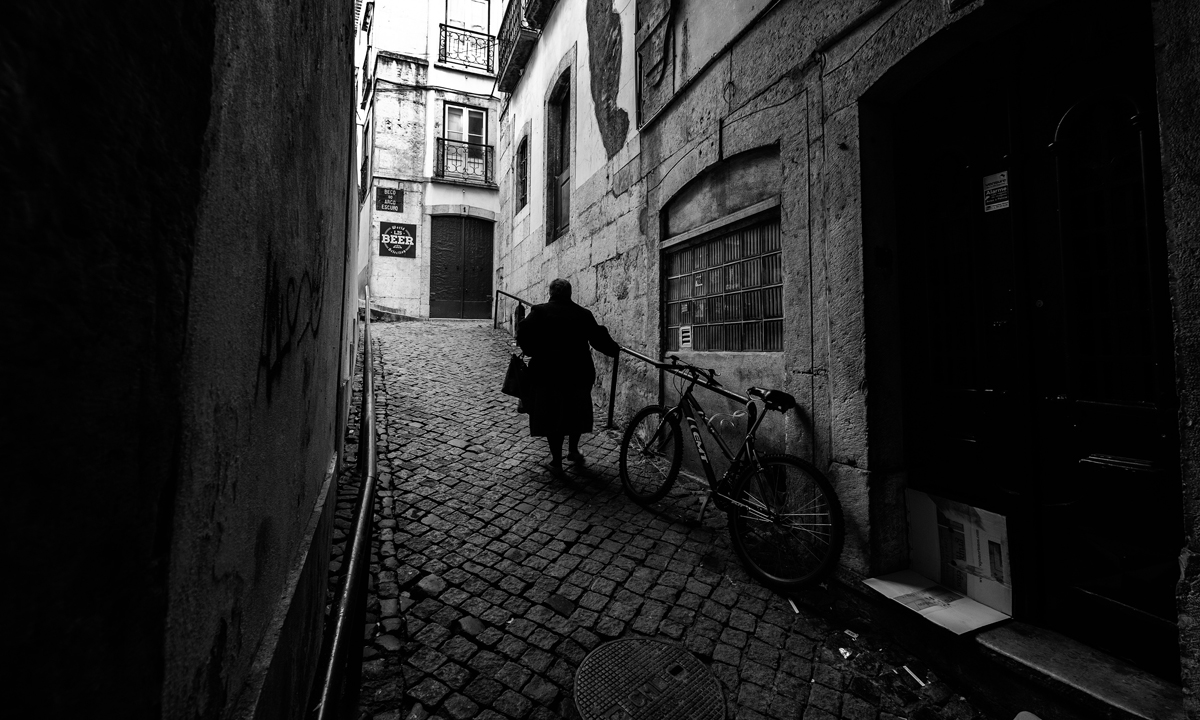 For the photographer there's lots to see here. Many of the old quarters of the city centre like Alfama and Bairro Alto are infused with incredible character visible in everything from the crumbling old buildings to the small barbershops or shoe-shiners, and the clanking metal trams that rumble through the streets and grind up the hills. And then there's the light. All year round Lisbon is bathed in wonderful golden light, filling the streets with contrasts of warmth and shadow, picking out the textures of the walls and saturating the buildings with beautiful vibrant colours.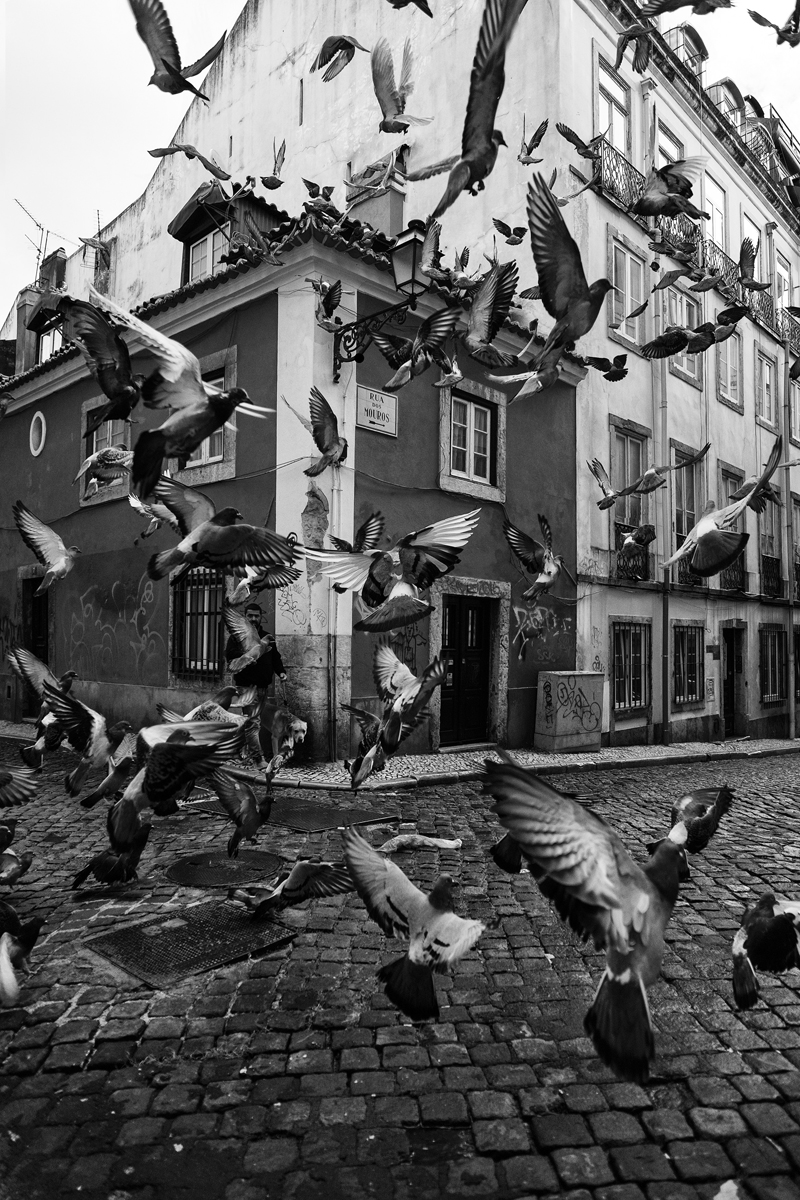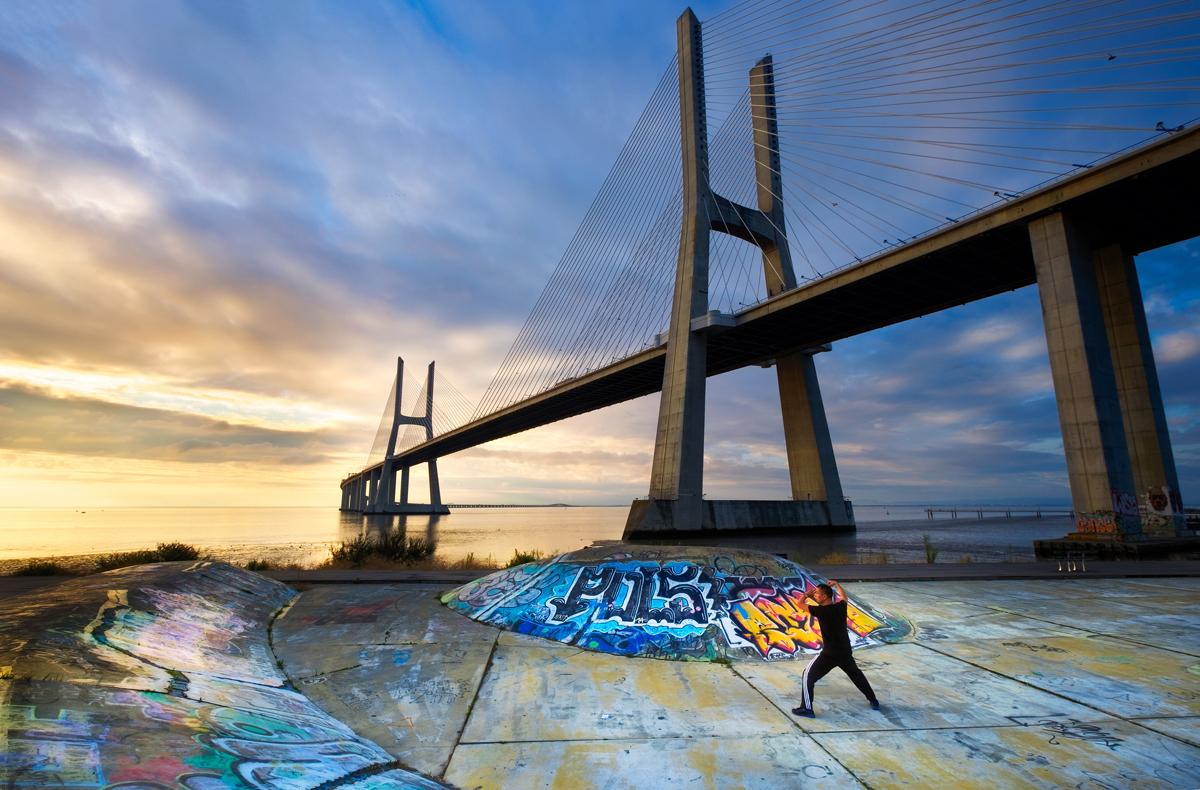 Our trip will take in all of the character and atmosphere of Lisbon's old bairros, but there's more to the city than that. Along the riverside there are some wonderful examples of vibrant modern architecture and parks, which make great subjects for photography. We'll visit MAAT (the museum of art, architecture and technology), with it's beautiful curving roof next to the river and 25th April Bridge for a fantastic sunset view as joggers and cyclists pass by on the waterfront. Then there'll be a morning shoot at Parque das Nações, home to EXPO 98 and some of Lisbon's most fascinating modern architecture along with the bustling train station, a great place for street photography.
Of course a city doesn't stop after sunset and Lisbon is no different. There's a different kind of beauty at night and we'll explore the illuminated streets looking to capture its unique after-dark atmosphere.
The small group size ensures each participant gets plenty of one-to-one tuition from the guide and allows us to better tailor each session to your needs.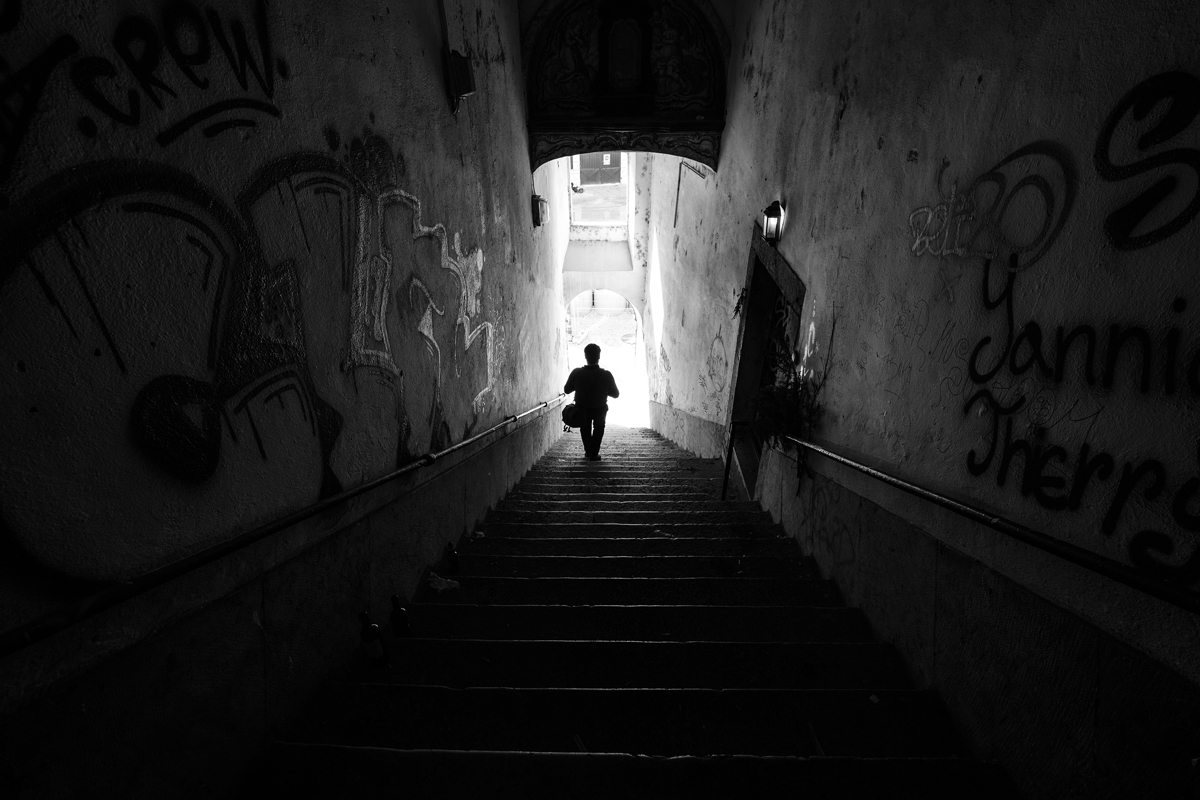 15 – 17 September 2017
3 Days / 2 Nights
€650
Highlights
Wonderful old neighbourhoods to explore and photograph
Modern architecture and riverside locations
Night time photography of the illuminated city
Experienced professional guide
Small group size ( 4 – 6)
Fantastic accommodation and food
Experience
Beginner, amateur, enthusiast and semi-pro photographers
Lots of walking, some of it uphill as Lisbon is a hilly city
Workshop Includes
City and street photography
Professional photographer & guide
All accommodation in local hotel
Breakfast, lunch and dinner (drinks and snacks not included)
Local transportation around the city
Airport transfer (around 30 minutes)
Please bring
Camera (compact, prosumer, dSLR or mirrorless system)
Tripod, if you have one
Comfortable walking shoes
Non Photographer Partners
Welcome. There's plenty to do in the city, from shopping to museums and monuments, cycling along the river or just wandering the cities atmospheric streets. We can arrange a walking guide for you, or just give you advice on great places to see.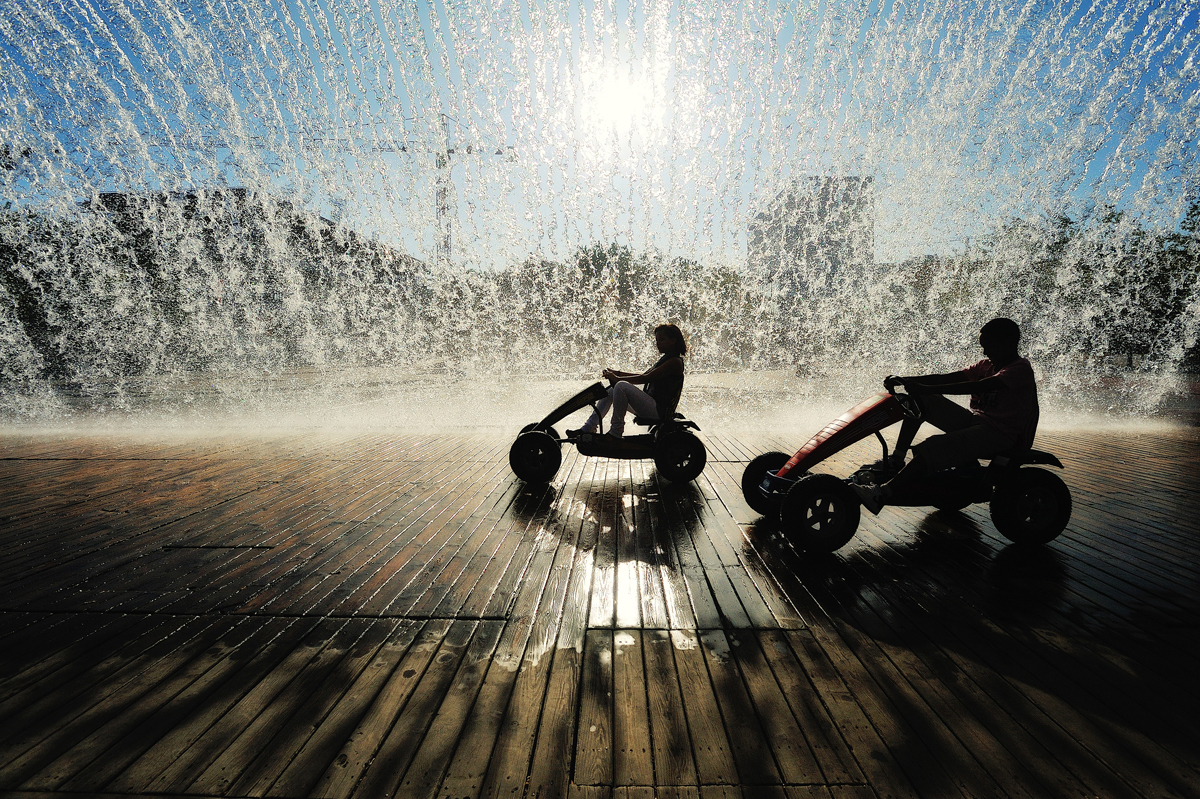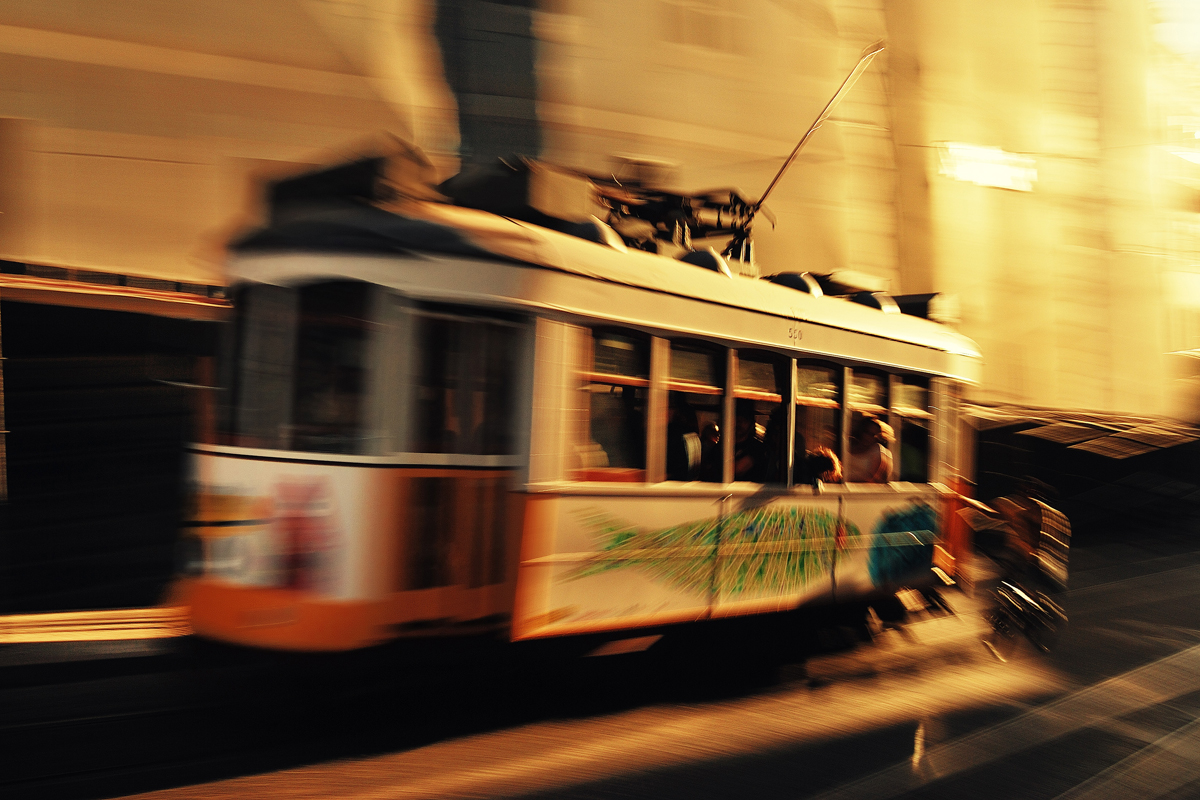 The Guide
Andy Mumford is a Lisbon based professional landscape and travel photographer. Andy has travelled all over the world taking pictures and his work has featured in various publications such as Practical Photography UK, Australian Photography and Progresso Fotografico amongst others. Andy is the author of the travel photography guide Photographing Burma and has co-authored the soon-to-be-published Beyond Lisbon, a walking guide to the coast and countryside of the Lisbon region.
Andy grew up in the UK loving nature and travel, and originally came to Lisbon as a teacher in 1998. A love of photography came later when he first picked up a camera in 2006 and some of his first landscape work was taken on Lisbon's wild coast. He has been leading both group and one-to-one workshops in the area for 4 years and knows the beaches and local area intimately.
---
For more information, including an extensive itinerary, please download the PDF below or contact us.
FULL WORKSHOP INFORMATION ENQUIRES OR BOOKINGS
---
OLYMPUS INSPIRATION TO YOUR EMAIL
Subscribe to our newsletter and have all the news delivered into your mailbox!